Friday, May 11, 2012

Today's Equipment Leasing Headlines

May 11, 2009 Archives
Heritage Pacific Leasing, Fresno, California
Classified Ads---Sales Manager
JPMorgan Chase acknowledges $2 billion trading loss
Funders Looking for New Broker Business--Updated
New Hires---Promotions
Classified Ads---Testimonials
Cartoon---Re-Organization
"How to be a Legal Expert"
by Christopher Menkin
Krispy Kreme Turns 75 with Global Celebration
United Capital Refinances Debt Domino's Pizza® Operator
Equipment Rentals Couple Pleads Guilty to Tax Fraud
Poodle (Miniature)
Delaware County, Pennsylvania Adopt-a-Dog
Mother's Day Edition
Movie Recommendation by Fernando Croce
Classified Ads---Employment Web Sites
News Briefs---
Lending still 'tight' says Bernanke
TAB Bank Provides $31.4MM Credit Facilities April 2012
Small banks turn to wealth management
Extended jobless benefits cut in eight states
Broker/Funder/Industry Lists | Features (collection)
Top Ten Stories Chosen by Readers | Top Stories last six months

You May have Missed---
SparkPeople--Live Healthier and Longer
Sports Briefs---
Spring Poem
California Nuts Briefs---
"Gimme that Wine"
This Day in American History
SuDoku
Daily Puzzle
GasBuddy
Weather, USA or specific area
Traffic Live----
######## surrounding the article denotes it is a "press release" and was not written by Leasing News nor information verified, but from the source noted. When an article is signed by the writer, it is considered a "by line." It reflects the opinion and research of the writer. It is considered "bias" as it is the writer's viewpoint.


Please send Leasing News to a colleague and ask them to subscribe.
We are Free!!! and no registration, just email address.
[headlines]
--------------------------------------------------------------

May 11, 2009 Archives
Heritage Pacific Leasing, Fresno, California
by Christopher Menkin
John Otto's company Heritage Pacific Leasing, Fresno, California was reportedly sold to a group with the escrow to close in early April. Leasing Note holders have been contacting Leasing News to learn if there is any news why they have not been paid on their notes that they hold on leases serviced by Heritage Pacific Leasing, particularly who is purchasing the company so they may contact them about this.
One of the investors told Leasing News that investors had approximately $20 million in this lease. They were allegedly made physicians and others in the medical field, prime credits. None of the investors Leasing News spoke to had ever seen the lease contract or even the name of the leases they were investing in.
"We provided funds to John Otto in a Loan Agreement and he provided Leases as collateral for our investment with him, "One investor said who had about a million dollars in leases along with a friend. "The leases he provided were, supposedly, ones he had purchased from American Express at a discount, but we never saw the leases themselves, just the lease number as listed on our Agreement. These Leases were again supposedly, seasoned leases with American Express and they sold them to John but they (AMEX) continued to service the leases. Theoretically, Amex received the lease payments and forwarded John his amount, which he then forwarded to us after taking whatever income off the top. The rates that most of our loans with him were paying were 9% simple interest paid monthly, with a three year balloon."
It was interesting that the investors spoken to were referred by friends who had invested. It appears they were paid 9% simple each month, and at the end of the term, could realize their money back, sometimes with an additional 2% profit, or reinvest the money. Rates would vary, Leasing News was told, based on the creditworthiness and ranged from 9% to 12% simple interest, paid monthly. Most were "American Express" leases that Mr. Otto had purchased, Leasing News was told, but some were agricultural equipment.
An investor Leasing News spoke with informed him that American Express Business Finance was sold October, 2004 to Key Equipment Finance and 36 month contracts would have expired in 2007. He was under the impression "America Express" was still in the equipment leasing business. He repeated a good friend has made several leasing contract investments with John Otto and all were paid on time until April of this year.
Through out the years several potential investors called Leasing News, finding stories about John Otto and Heritage Pacific by using Google. Most of the inquiries concerned leases that Heritage Pacific was funding themselves to be underwritten by the investor.
Otto, of course, is well-known in the equipment leasing industry. After IFG Leasing broker up, many of the officers split their geographic regions and opened Heritage Pacific Leasing; some opened up companies under different names. Many of them were quite active in the Western Association of Equipment Lessors. This one was sold to Mr. Otto, who at one time had several interests in several leasing companies, including his own entity in Southern California.
February, 2008 without any notice, Leasing News was told he let his entire Fresno operation sales staff go including Rick Gatelli, CLP, the president, and Charlie Litt, Senior Vice-President. Ron Mitchell, too. John Otto, the owner, CEO, confirmed that he has rejected an offer to sell the company to Rick Gatelli, CLP, Charlie Litt, and John Estok, CLP, formerly of IFC Credit Corporation and First Portland Corporation were bidders at the time. Otto told Leasing News at the time he had another suitor and is considering it, but does not need to sell the company. He divested himself of his investment in Pentech Financial, Campbell, California, in 2007, he confirmed, and as readers know closed down Centerpoint Leasing after CEO was convicted of theft. Otto was the major investor in the company.
Leasing News hopes to have an interview with Mr. Otto for the next edition.
(The interview never took place as John Otto committed suicide with a revolver while seated in his GMC Arcadia SUV in a Palm Desert city-owned parking lot. Many investors lost their savings, retirement, as well as well as their homes. The FBI has never failed a case, although a class action suit filed by Ara Jabagchourian and Aron K. Liang of Cotchett, Pitre & McCarthy, LLP and Donald Fischbach of Dowling, Aaron & Keeler, Inc found a judgment against Heritage Leasing, MAC dba Heritage Leasing, Kathleen Otto and Air Fred for $114.5 million, plus $46.5 million against both Dan Ramirez and Andy Fernandez; $720,000 on top of that against Dan Ramirez. Also named was Kathleen Otto, who was an officer of the companies, where bookkeeping was down out of the Otto residence. May 9th the attorneys began their search for existing assets to satisfy the judgment. editor).

Gary DiLillo, President 440.871.0555 or gary@avptc.com

Comprehensive personal property tax outsourcing services.
Click here to see what our clients say about us.
[headlines]
--------------------------------------------------------------


Classified Ads---Sales Manager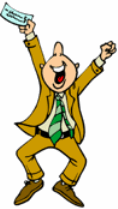 (These ads are "free" to those seeking employment or looking
to improve their position)
Fort Myers, Florida
Very experienced and strong skills with both Captive and Specialty Sales Management. Over 25 years , will relocate and travel---successful and team player.
e-mail: tlinspections@gmail.com
Free Posting for those seeking employment in Leasing:
http://www.leasingnews.org/Classified/Jwanted/Jwanted-post.htm
All "free" categories "job wanted" ads:http://www.leasingnews.org/Classified/Jwanted/Jwanted.htm
[headlines]
--------------------------------------------------------------

JPMorgan Chase acknowledges $2 billion trading loss

On Thursday, JPMorgan Chase & Co. (JPM) Chief Executive Officer Jamie Dimon announced the bank had suffered a $2 billion trading loss after an "egregious" failure in a unit managing risks. This was quite a surprise from one of the top five banks in the country.
SEC filings showed JP Morgan Chase year end had $35.4 billion in noncurrent loans with a profit of $12.4 billion, after $6.3 billion in charge offs ($3.5 billion in 1-4 family residential properties, $1.5 billion in loans to individuals, $794 million in commercial and industrial loans, $98 million in other loans. The third quarter showed a $1.5 billion charge off. Tier 1 risk-based capital ration was 9.38%.
Not recorded was the position on synthetic credit securities that may cost the firm $1 billion.
According to Bloomberg, "The $2 billion loss occurred in London under multiple traders, according to an executive at the bank, who spoke on the condition of anonymity. Dimon wasn't immediately told about their shift in strategy and didn't know the magnitude of the losses until after the company reported earnings April 13, the executive said."
Partly because of the $2 billion trading loss, JPMorgan said it expects a loss of $800 million this quarter for a segment of its business known as corporate and private equity. It had planned on a profit for the segment of $200 million.
"The portfolio has proved to be riskier, more volatile and less effective as an economic hedge than we thought," CEO Jamie Dimon told reporters. "There were many errors, sloppiness and bad judgment."
Ironically Bank executives, including Dimon, have argued for weaker rules and broader exemptions.
[headlines]
--------------------------------------------------------------

[headlines]
--------------------------------------------------------------

### Press Release ###############################
United Capital Refinances Debt Domino's Pizza® Operator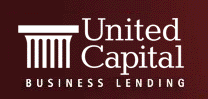 HUNT VALLEY, MD – - United Capital Business Lending, a national business lender specializing in franchise finance, announced today that it provided $1,570,000 in financing to Domino's Pizza® owner, DFL Pizza, LLC. United Capital refinanced 13 existing locations in Colorado and Wyoming.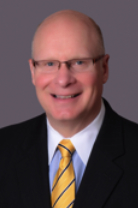 "In this highly competitive segment of the franchise industry, Domino's® remains a leader," says William Johnson, senior vice president of sales and business development for United Capital. "So United Capital is committed to supporting successful Domino's® franchisees with loans for new store development, acquisitions, remodels and debt refinancing."
United Capital Business Lending is a subsidiary of BankUnited (NYSE: BKU), the largest bank headquartered in Florida with over $12 billion in assets.

In addition to Domino's®, the United Capital team has financed franchisees for Subway®, Denny's®, Dunkin' Donuts®, Popeye's® and Buffalo Wild Wings® among others.
For information about financing for franchise acquisition, new unit development, remodeling or debt refinancing, call United Capital at 866-218-4793 or visit the company's website at www.unitedcapitalbusinesslending.com.
Send Leasing News to a colleague.
Ask them to subscribe. We are Free!!
[headlines]
--------------------------------------------------------------
[headlines]
--------------------------------------------------------------

Poodle (Miniature)
Delaware County, Pennsylvania-- Adopt-a-Dog


Bear
ID#: 51017
Breed: Poodle (Miniature) Mix
Color: White
Age: Senior
Size: Small 25 lbs (11 kg) or less
Sex: Male
"I am already neutered and up to date with shots."

Bear's Story...
5/4/12
"Sweet senior boy Bear is a loving, friendly, gentle, older adult poodle. He enjoys the simple things in a life: a nice walk, some time on your lap being pet, and a soft place to take long naps. Bear is looking for a home to save him and make sure his life from here on out is nothing but comfortable and safe. He seems good with other dogs too! Please, open your heart and home to this wonderful older pooch today."
Delaware County SPCA
555 Sandy Bank Rd
Media PA 19063
(610) 566-1370

Monday: 12-7 PM
Tuesday: 12-7 PM
Wednesday: 12-7 PM
Thursday: 12-7 PM
Friday: 12-7 PM
Saturday: 12-7 PM
Sunday: 12-4 PM



Adopt-a-Pet by Leasing Co. State/City
http://www.leasingnews.org/Conscious-Top%20Stories/Adopt_Pet.htm

Adopt a Pet
http://www.adoptapet.com/
[headlines]
--------------------------------------------------------------
Classified Ads---Employment Web Sites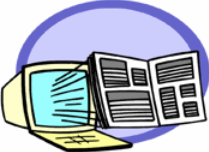 Here is a list of top internet job web sites, several specializing in financial, money, and leasing, too.
www.adams-inc.com
www.affinitysearch.com
www.bajobs.com
www.careerbank.com
www.careerbuilder.com
www.careerpath.com
www.careerjet.com
www.craigslist.org
ELFA Career Center
www.employmentcrossing.com
www.FinanceLadder.com
http://www.findhow.com/
www.hotjobs.com
www.Hound.com
www.indeed.com
www.jobs.net
www.jobs-applications.com
www.jobssearchengine.net
www.jobsearchusa.org
www.JobSpin.com
www.jobsinthemoney.com
www.ladders.com
www.leasingworld.co.uk
www.lessors.com
www.MarketingJobs.com
www.monitordaily.com
www.monster.com
www.monstertrak.monster.com/
www.Postonce.com
www.RecruiterConnection.com
www.resumeblaster.com
www.snagajob.com/part-time-jobs/
www.toplanguagejobs.com
www.vault.com
www.vetjobs.com
www.worktree.com
www.worldleasingnews.com

[headlines]
--------------------------------------------------------------

[headlines]
--------------------------------------------------------------
[headlines]
----------------------------------------------------------------
This Day in History
-------------------------------------------------------------

SuDoku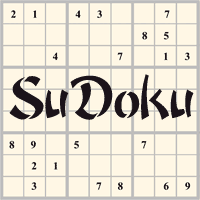 The object is to insert the numbers in the boxes to satisfy only one condition: each row, column and 3x3 box must contain the digits 1 through 9 exactly once. What could be simpler?
http://leasingnews.org/Soduku/soduko-main.htm
--------------------------------------------------------------

Daily Puzzle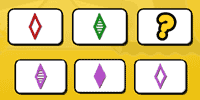 How to play:
http://www.setgame.com/set/puzzle_frame.htm
Refresh for current date:
http://www.setgame.com/set/puzzle_frame.htm
--------------------------------------------------------------


http://www.gasbuddy.com/
http://www.gasbuddy.com/GB_Map_Gas_Prices.aspx
http://www.gasbuddy.com/GB_Mobile_Instructions.aspx
--------------------------------------------------------------

Weather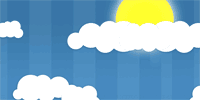 See USA map, click to specific area, no commercials
--------------------------------------------------------------

Traffic Live---
Real Time Traffic Information
You can save up to 20 different routes and check them out with one click,
or type in a new route to learn the traffic live
--------------------------------