Friday, April 9, 2010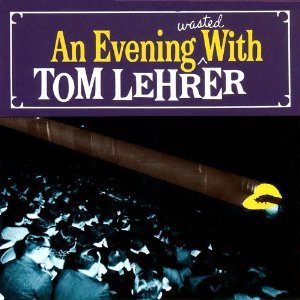 Headlines---
Offer from Benchmark Financial Groups
Classified Ads---Sales Manager
Good News on Employment
Co-Op combines, moves HQ to OneSource Financial
Cartoon—Aggressive Lane
Verifying Tax Returns
www.annualcreditreport.com
So You Thought You Had a Lease?
By Jeffrey Posta, Esq.
Classified Ads---Help Wanted
New Hires---Promotions
April CLP Circular--Barry S. Marks/LaDonna Fosback
"How to Spot a Bs'er" By Jeffrey Taylor
How to Train Your Dragon/Vincere
Crazy Heart/Pirate Radio/The Great Mouse Detective
Fernando Croce Movie/DVD Reviews
Classified ads— Signing Service / Site Inspection
Wixom, Michigan--Adopt-a-Dog
News Briefs---
Mortgage rates soar to 5-month highs
March sales increase takes retailers by storm
Louis J. Cappelli, Chairman of Sterling National Bank
GE Capital Overseas results much lower taxes
Petrol Hits $9+ a gallon in UK
India most attractive market: Emaar chief
Foreclosure auction of Nicolas Cage's mansion is a flop
Margaritaville gets nod for $100M resort
The "Wire" Producer shoots for heart of New Orleans
After a Slow Start, Woods Plays as if He Never Left
You May have Missed---
California Nuts Brief---
Sports Briefs---
"Gimme that Wine"
Today's Top Event in History
This Day in American History
Basketball Poem
SuDoku
Daily Puzzle
GasBuddy
Weather, USA or specific area
Traffic Live----

######## surrounding the article denotes it is a "press release"

[headlines]
--------------------------------------------------------------

[headlines]
--------------------------------------------------------------
[headlines]
--------------------------------------------------------------

[headlines]
--------------------------------------------------------------

[headlines]
--------------------------------------------------------------

[headlines]
--------------------------------------------------------------

[headlines]
--------------------------------------------------------------

[headlines]
--------------------------------------------------------------

[headlines]
--------------------------------------------------------------

[headlines]
--------------------------------------------------------------

[headlines]
--------------------------------------------------------------

[headlines]
--------------------------------------------------------------

[headlines]
--------------------------------------------------------------

[headlines]
--------------------------------------------------------------

[headlines]
--------------------------------------------------------------

[headlines]
--------------------------------------------------------------




News Briefs----
[headlines]
---------------------------------------------------------------

[headlines]
----------------------------------------------------------------
Today's Top Event in History
[headlines]
----------------------------------------------------------------
This Day in American History
1674-- French Jesuit missionary Jacques Marquette erected a mission on the shores of Lake Michigan, in present_day Illinois. His log cabin became the first building of a settlement that afterward grew to become the city of Chicago.
1682-- Robert La Salle claims lower Mississippi River and all lands that touch it for France.
1731-" War of Jenkin's Ear." Spanish guardacosta boarded and plundered the British ship Rebecca off Jamaica, and, among other outrages, cut off the ear of English master mariner Robert Jenkins. This had repercussions in the southern Colonies. It took several years to brew. Smuggling was quite common on the open seas, including plundering of smaller ships. The war took its name from Robert Jenkins, captain of the ship Rebecca, who claimed Spanish coast guards had cut off his ear in 1731. He exhibited the ear in the House of Commons and so aroused public opinion that the government of the British Prime Minister Robert Walpole reluctantly declared war on October 23,1739. Basically, the war was one of commercial rivalry between England and Spain By the treaty of Utrech(1713), which ended Queen Anne's War, Britain was to be allowed to participate in slave traffic with the Spanish colonies. A special Spanish fleet, however, interfered with this activity and the Spanish also objected to the English logwooders operating on the coast of Honduras. The other cause of the war was the continued dispute over the boundary of Spanish Florida in relation to Georgia. As soon as war was declared, Gov. James Edwoard Oglethorpe called on citizens of Georgia and South Carolina to join in an invasion of Florida. The Spanish retaliated by attempting to invade those colonies by sea. By 1739, Oglethorpe had completed military fortifications on Amelia, Cumberland, St. Andrew's, and St. Simon's islands as a line of defense against possible Spanish encroachment. he also had reached peace agreements with the Creeks and other Indian tribes in the region.
1783-- General Washington bids his officers farewell at Fraunce's Tavern, New York,NY.
1816-The first all-black US religious denomination, the American Methodist Episcopal Church was organized at Philadelphia with Richard Allen, a former slave who had bought his freedom, as the first bishop.
1824-Birthday of Anna Holstein who wrote a book anonymously about her battlefield nursing of troops for three years during the Civil War including Antietam.
1833-the first free public library was established in Peterborough, NH. The funds for its creation came from state monies that had originally been appropriated for a state university and were then distributed to towns to use for educational purposes. An earlier, but unsuccessful attempt to establish a free public library was made in New Orleans, LA, by the philanthropist Judah Touro, who founded the Touro Free Library Society in 1824.
1860-What is believed to be the world's oldest recording was made by French inventor Edouard-Leon Scott de Martinville when he recorded a young lady, believed by historians to be his daughter, singing "Au Clair de la Lune". The song was captured on a "phonautograph", a device that engraved sound waves onto a sheet of paper blackened by the smoke of an oil lamp. The event took place 17 years before Thomas Edison invented his phonograph.
1860--Birthday of Emily Hobhouse, who braved war and the military to minister to Boer women and children in English concentration camps during the Boer War.
1865- At 1:30 PM General Robert E. Lee, commander of the Army of Northern Virginia, surrendered to General Ulysses S. Grant, commander-in-chief of the Union Army, ending four years of civil war. The meeting took place in the house of Wilmer McLean at the village of Appomattox Court House, Virginia. Confederate soldiers were permitted to keep their horses and go free to their homes, while Confederate officers were allowed to retain their swords and side arms as well. Grant wrote the terms of surrender. Formal surrender took place at the Courthouse on April 12. Death toll for the Civil War is estimated at 500,000 men.
http://memory.loc.gov/ammem/today/apr09.html
1866- a Civil Rights act was passed over President Andrew Johnson's veto, who wanted to "punish the South" instead of follow President Lincoln's reconstruction plan. The act granted citizenship to all persons born in the U.S., except Indians. It declared that all citizens had the same civil rights and provided for the punishment of persons who prevented free exercise of these rights. The Fourteenth Amendment was proposed when the constitutionality of the first section of this act was questioned.
1879-birthday of W.C. Fields, stage and motion picture actor (My Little Chickadee), screenwriter and expert juggler. Born Claude William Dukenfield at Philadelphia, PA; died Dec 25, 1946, at Pasadena, CA. He wrote his own epitaph: "On the whole, I'd rather be in Philadelphia."
1887--Birthday of American Compose Florence Beatrice Price, Little Rock, Arkansas;considered the first black woman in the United states to win recognition as a composer. The Chicago Symphony Orchestra, conducted by Frederick Stock, premiered her Symphony In E Minor on June 15, 1933. Price wrote other extended works for orchestra, chamber works, art songs, works for violin, organ anthems, piano pieces, and spiritual arrangements. Some of her more popular works are: Three Little Negro Dances, Songs to a Dark Virgin, My Soul's Been Anchored in de Lord, and Moon Bridge. Died: 3 June 1953 , Chicago, Illinois.
http://chevalierdesaintgeorges.homestead.com/Price.html
http://en.wikipedia.org/wiki/Florence_Price
1893--Birthday of Mary Pickford, actor known as "American's Sweetheart", first film star to have her name posted in marquee lights, and the biggest star of the silent film era, later became one of the first woman to produce films and proved to be an astute businesswoman. Her mother, Charlotte Smith, widowed and left penniless when Mary was 4, took in sewing and played small parts in stock companies to raise three children.
1898- Paul Robeson, born at Princeton, NJ, was an All-American football player at Rutgers University and received his law degree from Columbia University in 1923. After being seen by Eugene O'Neill in an amateur stage production, he was offered a part in O'Neill's play The Emperor Jones. His performance in that play with the Provincetown Players established him as an actor. Without ever having taken a voice lesson, he also became a popular singer. His stage credits include Show Boat, Porgy and Bess, The Hairy Ape and Othello, which enjoyed the longest Broadway run of a Shakespeare play. In 1950 he was denied a passport by the US for refusing to sign an affidavit stating whether he was or ever had been a member of the Communist Party. The action was overturned by the Supreme Court in 1958. His film credits include Emperor Jones, Show Boat, King Solomon's Mines and Song of Freedom, among others. Robeson died at Philadelphia, PA, Jan 23, 1976.
1898-Earle Louis "Curly" Lambeau, Pro Football Hall of Fame coach and executive born at Green Bay, WI. Lambeau played college football at Notre Dame and then founded the Green Bay Packers in 1919. He played for the Packers from their inception through 1927 and coached them from 1919 through 1949. Inducted as a charter member of the Hall of Fame in 1963. Died at Sturgeon Bay, WI. June 1, 1965.
1904-trumpterer Sharkey Bonano born Milneburg,LA.
http://schools.bigchalk.com/members/lakeshorelinks/themusic/jazz/
josephgustafsharkeybonano
1912 – Fenway Park opened with the Boston Red Sox defeating Harvard 2-0. Ted Williams, Carl Yastrzemski, Carlton Fisk, Jim Rice, Roger Clemens, and Babe Ruth played ball at Fenway and faced the 'Green Monster', the huge wall in left field. Until the Humane Society ordered him to stop, Ted Williams used to take rifle shots at the many pigeons that flew around the stadium. In 1954, a ball thrown to stop a player from making a double out of a single, hit a pigeon in flight. Allegedly, the bird fell to the ground, got up and then flew away to safer territory. The ball deflected right to the second baseman, who put the tag on the runner.
LA
1913-birthday of John Presper Eckert, Jr.,co-inventor with John W. Mauchly of ENIAC (Electronic Numerical Integrator and Computer), which was first demonstrated at the Moore School of Electrical Engineering at the University of Pennsylvania at Philadelphia Feb 14, 1946. This is generally considered the birth of the computer age. Originally designed to process artillery calculations for the Army, ENIAC was also used in the Manhattan Project. Eckert and Mauchly formed Electronic Control Company, which later became Unisys Corporation. Eckert was born at Philadelphia and died at Bryn Mawr, PA, June 3, 1995.
1913- The Brooklyn Dodgers opened their new ballpark, Ebbets Field, but lost to the visiting Philadelphia Phillies, 1-0, before a crowd of 10,000. Ebbets Field was named for Charles Ebbets, the club's principal owner, and built at a cost of $750,000. It remained the Dodgers' home until they abandoned Brooklyn for Los Angeles after the 1957 season. ( and some of us never forgive them. editor )
1915-- Automobile tycoon Henry Ford sails for Europe from Hoboken, NJ, aboard the Ford Peace Ship. He intends to end World War I. He would fail.
1920-Jazz accordionist Art Van Damme birthday
http://www.artvandamme.com/
1922-harmonica-guitarist Toots Thielmans born Brussels, Belgium 1922.
http://www.tootsthielemans.com/
1928 - Mae West made her glamorous debut on Broadway in the classic production of "Diamond Lil".
http://www.maewest.net/old/
1928-Birthday of folksinger and satirist, very popular in the 1950's, Tom Lehrer.
http://members.aol.com/quentncree/lehrer/
http://www.avclub.com/content/node/22863
1932- guitarist/singer Carl Perkins born Tiptonville, TN, He wrote "Blue Suede Shoes" which Elvis Presley turned into a hit record in 1956. Perkins' own version was on the charts as well. Perkins' career came to an abrupt halt in March of '56 when he was involved in a car accident which almost claimed his life. He resumed his career after several months in hospital, but he never had another hit of the magnitude of "Blue Suede Shoes." Perkins died last January.
Died January 19,1998
http://www.history-of-rock.com/perkins.htm
http://www.hotshotdigital.com/OldRock/CarlPerkinsBio.html
http://www.rockabillytennessee.com/legend_carl_perkins.htm
1939-on an Easter Sunday, African American contralto Marian Anderson sang to open-air concert from the steps of the Lincoln Memorial at Washington, DC, to an audience of 75,000, after having been denied use of the Daughters of the American Revolution (DAR) Constitution Hall. The event became an American anti-discrimination cause célèbre and led First Lady Eleanor Roosevelt to resign from the DAR.
1941--The US aircraft carrier Lexington departed Pearl Harbor, Hawaii, to deliver aircraft to Midway Island. Because of this mission, the Lexington inadvertently avoided the Japanese attack on Pearl Harbor on 07 December. It was later to play a pivotal role in the Japanese defeat at Midway. Other US ships were not as lucky. Japanese carrier-based planes attacked the bulk of the US Pacific fleet moored in Pearl Harbor, sinking or severely damaging nineteen naval vessels, including eight battleships.
1943-- Terry Knight, lead singer of Terry Knight and the Pack, was born in Flint, Michigan. The group was the forerunner to the most successful American rock band of the 1970's, Grand Funk Railroad. Knight managed Grand Funk - but did not perform with them - until a bitter series of lawsuits between him and the group in 1973.
1943--BOOKER, ROBERT D. Medal of Honor
Rank and organization: Private, U.S. Army, 34th Infantry Division. Place and date: Near Fondouk, Tunisia, 9 April 1943. Entered service at: Callaway, Nebr. Born: 11 July 1920, Callaway, Nebr. G.O. No.: 34, 25 April 1944. Citation: For conspicuous gallantry and intrepidity at risk of life above and beyond the call of duty in action. On 9 April 1943 in the vicinity of Fondouk, Tunisia, Pvt. Booker, while engaged in action against the enemy, carried a light machinegun and a box of ammunition over 200 yards of open ground. He continued to advance despite the fact that 2 enemy machineguns and several mortars were using him as an individual target. Although enemy artillery also began to register on him, upon reaching his objective he immediately commenced firing. After being wounded he silenced 1 enemy machinegun and was beginning to fire at the other when he received a second mortal wound. With his last remaining strength he encouraged the members of his squad and directed their fire. Pvt. Booker acted without regard for his own safety. His initiative and courage against insurmountable odds are an example of the highest standard of self-sacrifice and fidelity to duty.
1944-- Emil Stucchio, lead singer of the Classics, was born in Brooklyn, New York. The one national hit for this street-corner group was "Til Then" in June 1963.
1945--MOSKALA, EDWARD J. Medal of Honor
Rank and organization: Private First Class, U.S. Army, Company C, 383d Infantry, 96th Infantry Division. Place and date: Kakazu Ridge, Okinawa, Ryukyu Islands, 9 April 1945. Entered service at: Chicago, Ill. Born: 6 November 1921, Chicago, Ill. G.O. No.: 21, 26 February 1946. Citation: He was the leading element when grenade explosions and concentrated machinegun and mortar fire halted the unit's attack on Kakazu Ridge, Okinawa, Ryukyu Islands. With utter disregard for his personal safety, he charged 40 yards through withering, grazing fire and wiped out 2 machinegun nests with well-aimed grenades and deadly accurate fire from his automatic rifle. When strong counterattacks and fierce enemy resistance from other positions forced his company to withdraw, he voluntarily remained behind with 8 others to cover the maneuver. Fighting from a critically dangerous position for 3 hours, he killed more than 25 Japanese before following his surviving companions through screening smoke down the face of the ridge to a gorge where it was discovered that one of the group had been left behind, wounded. Unhesitatingly, Pvt. Moskala climbed the bullet-swept slope to assist in the rescue, and, returning to lower ground, volunteered to protect other wounded while the bulk of the troops quickly took up more favorable positions. He had saved another casualty and killed 4 enemy infiltrators when he was struck and mortally wounded himself while aiding still another disabled soldier. With gallant initiative, unfaltering courage, and heroic determination to destroy the enemy, Pvt. Moskala gave his life in his complete devotion to his company's mission and his comrades' well-being. His intrepid conduct provided a lasting inspiration for those with whom he served
1947-Baseball Commissioner A.B."Happy" Chandler suspended Brooklyn Dodgers manager Leo Durocher for one year because of Durocher's habit of consorting with unsavory characters, including gamblers. Burt Shotton took of for Durocher and managed the Dodgers to the National League Pennant.
1947 -the southern plains Tri-State tornado tracked 170 miles through Texas, Oklahoma, and Kansas. This tornado episode was probably a family of tornadoes. Nevertheless, damage was at the F5 level (winds 260 mph plus). 181 people were killed, 970 others were injured, and total damage was $9.7 million. Woodward, Oklahoma was hit hard with 101 fatalities. The entire town of Glazier, Texas was destroyed and never rebuilt as a town. A man looking out his front door was swept by a tornado from his home near Higgins TX and carried two hundred feet over trees. The bodies of two people, thought to be together at Glazier TX, were found three miles apart
1948-Birthday of Phil Wright, lead singer of the English quintet Paper Lace, who's "The Night Chicago Died" went to number one in 1974
1953 - Warner Brothers, the first of the major Hollywood studios to introduce 3-D motion pictures, chose this day to premiere "The House of Wax" at the Paramount Theatre in New York City. The stage show preceding the movie was headed by singer Eddie Fisher. The film's stars, Vincent Price, Phyllis Kirk and Frank Lovejoy attended the premiere.
1954 - No. 1 Billboard Pop Hit: ``Wanted,'' Perry Como.
1955---Top Hits
The Ballad of Davy Crockett - Bill Hayes
Cherry Pink and Apple Blossom White - Perez Prado
Unchained Melody - Les Baxter
In the Jailhouse Now - Webb Pierce
1956-Singer Nat King Cole is beaten up by a group of racial segregationists in Birmingham, Alabama.
1959- Little League mounds are moved back two feet (46 feet) in an effort to protect the batter.
1961-New York Museum of Modern Art hangs Matisse's Le Bateau upside down for 47 days.
1962 - the 34th Annual Academy Awards held at the Santa Monica Civic Auditorium in Los Angeles, hosted by comedian Bob Hope. , "West Side Story", was awarded the Oscar for Best Picture (Robert Wise, producer); Best Director (Robert Wise and Jerome Robbins); Best Supporting Actor and Actress (George Chakiris, Rita Moreno); Best Cinematography/Color (Daniel L. Fapp); Best Art Direction/Set Decoration/Color (Boris Leven, Victor A. Gangelin); Best Costume Design/Color (Irene Sharaff); Best Sound (Fred Hynes-Todd-AO SSD & Gordon Sawyer-Samuel Goldwyn SSD); Best Film Editing (Thomas Stanford); Best Music/Scoring of a Musical Picture (Saul Chaplin, Johnny Green, Sid Ramin, Irwin Kostal). The Best Actor award went to Maximilian Schell for his role in "Judgment at Nuremberg" , and for the first time in Oscar history, the Best Actress award went to an actress in a foreign film, Sophia Loren for the lead in "La Ciociara" (or "Two Women"). "The Hustler", "Splendor in the Grass" and "The Guns of Navarone" won a total of four Oscars. Now, back to musicals -- the Best Music/Song was "Moon River" (Henry Mancini-music, Johnny Mercer-lyrics) from "Breakfast at Tiffany's". The list of comedic and musical movies from 1961 that were nominated but didn't win is equally impressive: "The Absent-Minded Professor", "The Parent Trap", "The Children's Hour", "Babes in Toyland", "Pocketful of Miracles", "Flower Drum Song", "Fanny"
http://www.infoplease.com/ipa/A0148869.html
1962- Keeping an Laotian prince waiting in the White House, President Kennedy opens up the Washington's $23-million dollar D.C. Stadium by tossing the ceremonial first pitch. Despite a rain delay, the chief executive stays for the entire game and enjoys seeing Mickey Vernons' Senators beat the Tigers, 4-1.
1963---Top Hits
He's So Fine - The Chiffons
South Street - The Orlons
Can't Get Used to Losing You - Andy Williams
Still - Bill Anderson
1965-Bruce Johnston joins the Beach Boys as permanent replacement for Brian Wilson. I went to University High School with Bruce, who played Piano in my dance band, and I played in his rock'n'roll band. He also wrote the popular song, "I Write the Songs."
1965 - "TIME" magazine featured a cover with the entire "Peanuts" gang. It was a good day for Charlie Brown.
1965-Sixteen-year-old Lawrence Bradford of New York City was the first black page appointed to the US Senate
1965-Dubbed the "Eight Wonder of the World," the Houston Astrodome opened with an exhibition game between the Houston Astros and the New York Yankees. President Lyndon Johnson attended the game, and Texas governor John Connally threw out the ceremonial first pitch, as President Johnson arrived late. Mickey Mantle hit a home run, but the Astros prevailed, 2-1, in 12 innings.
1966-The late, great San Francisco Chronicle Columnist, "Mr. San Francisco," Herb Caen won a special Pulitzer Prize for his continuing contribution as a voice and conscience of the city. He was a good friend to many of us.
http://www.sfgate.com/columnists/caen/
1966-Percy Sledge's "When A Man Loves A Woman" is released.
1967-The Sopwith Camel, Quicksilver Messenger Service, Big Brother and the Holding Company, Country Joe & the Fish, Grateful Dead play at the San Francisco Longshoreman's Hall.
http://images.wolfgangsvault.com/images/catalog/thumb/LSH670409-B-HB.jpg
1970-- Paul McCartney announces the official break-up of the Beatles.
1970--Grateful Dead and Miles Davis Quintet play at the San Francisco Fillmore East.
1971-- General Motors recalls 6,700,000 vehicles vulnerable to motor mount failure. It is the largest voluntary safety recall in the industry's history.
1971---Top Hits
Just My Imagination (Running Away with Me) - The Temptations
For All We Know - Carpenters
What's Going On - Marvin Gaye
After the Fire is Gone - Conway Twitty & Loretta Lynn
1973 - Tommy Aaron became the second native son from Georgia to win the Masters golf title at Augusta. The first Georgian to accomplish the feat was Claude Harmon in 1948.
1973 - Rock group Queen has its debut performance at the Marquee Theater in London. The group's biggest hits are ``Crazy Little Thing Called Love,'' ``Another One Bites the Dust'' and ``We Are the Champions/We Will Rock You.''
1977 - The Swedish pop group Abba made its debut at number one on the American pop charts, as "Dancing Queen" became the most popular record in the U.S. http://abba.muziek.net/
1978-- San Francisco got its first female mayor as city Supervisor Dianne Feinstein was named to replace the assassinated George Moscone. Later she is elected the US
Senator from California.
1979 - the 51st Annual Academy Awards ceremony at Los Angeles' Dorothy Chandler Pavilion (L.A. Music Center), with Johnny Carson as the host. The Best Picture, "The Deer Hunter" (Barry Spikings, Michael Deeley, Michael Cimino, John Peverall, producers), also won for Best Director (Michael Cimino); Best Supporting Actor (Christopher Walken); Best Film Editing (Peter Zinner); and Best Sound (Richard Portman, William McCaughey, Aaron Rochin, C. Darin Knight). The Best Actor and Actress awards for performances in "Coming Home" were awarded to Jon Voight and Jane Fonda, respectively. This 1978 film also won a golden statuette for Best Writing/Screenplay Written Directly for the Screen (Nancy Dowd, Waldo Salt, Robert C. Jones). The intense "Midnight Express" won for Best Music/Original Score (Giorgio Moroder)and Best Writing/Screenplay Based on Material from Another Medium (Oliver Stone). The Oscar for Best Actress in a Supporting Role went to Maggie Smith in "California Suite", the Best Music/Song Oscar, for "Last Dance" from "Thank God It's Friday", went to Paul Jabara..
http://www.infoplease.com/ipa/A0149424.html
1979---Top Hits
I Will Survive - Gloria Gaynor
What a Fool Believes - The Doobie Brothers
Sultans of Swing - Dire Straits
I Just Fall in Love Again - Anne Murray
1980- Two days prior to the start of the season, the season the Durham Bulls uniforms are stolen. Atlanta's minor league director, Hank Aaron, sends the team a set of used Braves uniforms to wear on the road as the team decides to wear its road uniforms at home.
1984 – The 56th Annual Academy of Awards at the Dorothy Chandler Pavilion, Los Angeles, with Johnny Carson as host. "Terms of Endearment" (James L. Brooks, producer) was voted Best Picture of 1983. "Terms" also won for Best Director (James L. Brooks, again ... and, again for Best Writing/Screenplay Based on Material from Another Medium);and Best Supporting Actor (Jack Nicholson); and for Best Actress (Shirley MacLaine). MacLaine had been nominated five times over 26 years before winning the statuette. Of course, since she could see into the future, she knew that this would happen. Robert Duvall picked up the Best Actor Award ("Tender Mercies") and the Best Supporting Actress title was bestowed on Linda Hunt for "The Year of Living Dangerously". A foreign film, "Fanny och Alexander", won three Academy Awards: Best Costume Design (Marik Vos-Lundh), Best Art Direction/Set Decoration (Anna Asp, Susanne Lingheim), & Best Cinematography (Sven Nykvist). Another film that endeared itself to audiences in 1983 was "The Right Stuff", honored for Best Music/Original Score (Bill Conti); Best Effects/Sound Effects Editing (Jay Boekelheide); Best Film Editing (Glenn Farr, Lisa Fruchtman, Stephen A. Rotter, Douglas Stewart, Tom Rolf); and Best Sound (Mark Berger, Thomas Scott, Randy Thom, David MacMillan). Put the whole evening together and you get the Best Music/Song: "Flashdance...What a Feeling" (Giorgio Moroder-music, Keith Forsey and Irene Cara-lyrics) from the movie, "Flashdance".
http://www.infoplease.com/ipa/A0149580.html
1985 - Tom Seaver broke a major-league baseball record (held by Walter Johnson) as he started his 15th opening-day game. The Chicago White Sox defeated the Milwaukee Brewers 4-2. With the win, 'Tom Terrific' extended his opening day record to 7-1. He had thrown openers for the New York Mets, Cincinnati Reds and the Chicago White Sox.
1987---Top Hits
Nothing's Gonna Stop Us Now - Starship
Tonight, Tonight, Tonight - Genesis
Come Go with Me - Expose
Ocean Front Property - George Strait
1988 -Residents of Sioux City, Iowa awoke to find 2 inches of snow on the ground following a record high of 88 degrees the previous afternoon.
1989 - Eighteen cities in the southwestern U.S. reported new record high temperatures for the date. The afternoon high of 80 degrees at Eureka CA established a record for the month of April.
1991-a large portion of the east was battered by severe thunderstorms with 503 severe weather events reported. 38 tornadoes touched down with the most significant one beginning its 18 mile path at Guthrie, Kentucky. This tornado, rated F2, did over $500,000 in damage. 3 inch diameter hailstones fell in Switzerland county in Indiana. 2 people were killed and 86 were injured from intense straight line thunderstorm winds exceeding 100 mph in West Virginia. Gatesburg, Pennsylvania reported a wind gust to 90 mph.
1993-the Colorado Rockies played their first official National League game defeating the Montreal Expos, 11-4, behind first-inning home runs from lead off hitter Eric Young and Charles Hayes. 80,277 fans packed Denver's Mile High Stadium to set a major league Opening Day attendance record, surpassing the 78,672 who saw the san Francisco Giants and the Los Angeles Dodgers open the 1958 season at the Los Angeles Coliseum.
1993 -Thanks to a four-run first inning sparked Eric Young's leadoff home run, the Rockies defeat the Expos 11-4 for their first win ever. The crowd of 80,227 at Colorado's Mile High Stadium establishes a new major league Opening Day attendance record.
1995-Glasgow, Montana recorded 12.2 inches of snow in 24 hours -- its greatest 24 hour snowfall on record.
1996 -Frank Kucharski of Chester, Connecticut attends his 22nd consecutive Yankee season opener at the stadium.
2000--- In a pair of legal setbacks for Al Gore, a Florida state judge refused to overturn George W. Bush's certified presidential election victory in Florida and the US Supreme Court set aside a ruling that had allowed manual recounts.
2000-- PepsiCo agrees to pay $13.4 billion to acquire Quaker Oats.
2000 -Indian first baseman Jim Thome strikes out five times to tie a major league record. Cleveland prevails posting a 17-4 victory over the Devil Rays.
2000 -The Twins beat the Royals, 13-7, as both teams each hit three consecutive home runs in the same game for the first time in major league history. Ron Coomer, Jacque Jones and Matt Lecroy connect consecutively in the sixth for Minnesota and Carlos Beltran, Jermaine Dye and Hector Carrasco go back-to-back-to-back for Kansas City.
2001 -Willie Stargell, the all-time Pirate career leader in home runs, RBIs and extra base hits dies from kidney problems at the age of 61. After leading the Bucs to the 1979 World Championship, 'Pops', a career .282 hitter, became the oldest player (39) to win a MVP award when he shares the award with Keith Hernandez.
2001- Pittsburgh's PNC Park makes its major league debut as hometown product, Sean Casey, leads the visiting Reds past the Pirates, 8-2. The Cincinnati first baseman, who hit the first home run at Miller Park three days ago, goes 4-for-4 and again has the honor of hitting the first round tripper in a major league park's history. The bat, which is used to hit both historic homers, is sent the Hall of Fame.
2004-- The Yankees and Joe Torre agree to three-year extension. The contract also includes an additional six-year deal in which the 62-year old manager will serve as a team advisor through the 2013 season.
2008-Elton John performed in concert at New York's Radio City Music Hall to raise funds for Hillary Clinton's US Presidential campaign. With ticket prices ranging from $125 to $2,300, the effort took in over $2.5 million.

NBA Finals Champions This Date
1959- Boston Celtics
1960-Boston Celtics

Stanley Cup Champions This Date
1932—Toronto Maple Leafs
1935—Montreal Maroons
1946-Montreal Canadiens
[headlines]
--------------------------------------------------------------

--------------------------------------------------------------

SuDoku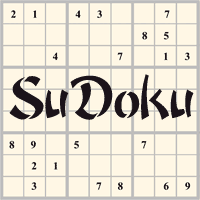 The object is to insert the numbers in the boxes to satisfy only one condition: each row, column and 3x3 box must contain the digits 1 through 9 exactly once. What could be simpler?
http://leasingnews.org/Soduku/soduko-main.htm
--------------------------------------------------------------

Daily Puzzle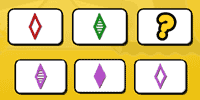 How to play:
http://www.setgame.com/set/puzzle_frame.htm
Refresh for current date:
http://www.setgame.com/set/puzzle_frame.htm
--------------------------------------------------------------


http://www.gasbuddy.com/
http://www.gasbuddy.com/GB_Map_Gas_Prices.aspx
http://www.gasbuddy.com/GB_Mobile_Instructions.aspx
--------------------------------------------------------------

Weather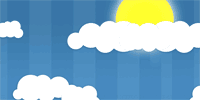 See USA map, click to specific area, no commercials
--------------------------------------------------------------

Traffic Live---
Real Time Traffic Information
You can save up to 20 different routes and check them out with one click,
or type in a new route to learn the traffic live
--------------------------------