We are looking for experienced business development
professionals with established vendor / client
contacts in general manufacturing equipment,
road maintenance, material handling , radio/TV broadcasting
and other hard collateral.
We have openings for in-house business development positions
and Independent Sales Associates.
Contact or send resumes to: John Martella SVP
800 800 8098 ext 5209 or direct: 248 743 5209
jmartella@leasecorp.com


Tuesday, April 13, 2010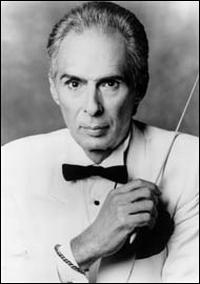 Motion Picture Composer/Arranger William "Bill" Conti born April 13, 1942. He composed all the music for "Rocky," including "Gonna Fly Now" which topped the Billboard singles chart in 1977. He composed all the music for the sequels, as well as the James Bond film, "For Your Eyes Only." He also composed the themes to television's Dynasty (as well as doing the score for the three hour pilot, and episode after that), The Colbys, Falcon Crest, Cagney & Lacey, and The Lifestyles of The Rich and Famous. He won an Oscar for the largely electronic score for The Right Stuff. He is frequently the conductor at the Academy Awards ceremony.
http://www.pittsburghsymphony.org/pghsymph.nsf/bios/Bill+Conti

Headlines---
April 13, 2001
Old Frauds Remembered
Classified Ads---Senior Management
Warehouse Loans---Part I---Why?
by Christopher Menkin
Warehouse Lender List
Classified ads----Help Wanted
The Trouble with LEAF and Resource America
by Christopher Menkin
Top Stories April 5-April 9
Bank Beat---Former Bank Pres. Looks for a Job
Leasing 102 by Mr. Terry Winders, CLP
Equipment Cost?
Alexa Report: Leasing Web Site Popularity
IRS Revenue Agent Guilty False Tax Returns
Las Vegas, Nevada---Adopt-a-Dog
News Briefs---
Interest Rates Have Nowhere to Go but Up
Car Leasing Is Hot This Season
UBS Client Pleads Guilty to Tax Fraud
WaMu 'dumped toxic mortgage assets'
Credit Card Debt, Credit Scores Hold Steady
India Industrial output grows 15% in Feb.
TBS gets Conan O'Brien
You May have Missed---
California Nuts Brief---
Sports Briefs---
"Gimme that Wine"
Today's Top Event in History
This Day in American History
Spring Poem
SuDoku
Daily Puzzle
GasBuddy
Weather, USA or specific area
Traffic Live----

######## surrounding the article denotes it is a "press release"

((click on ad to learn more))
(Leasing News provides this ad "gratis" as a means
to help support the growth of Lease Police)


[headlines]
--------------------------------------------------------------

[headlines]
--------------------------------------------------------------
[headlines]
--------------------------------------------------------------

[headlines]
--------------------------------------------------------------

[headlines]
--------------------------------------------------------------

[headlines]
--------------------------------------------------------------

[headlines]
--------------------------------------------------------------

[headlines]
--------------------------------------------------------------

[headlines]
--------------------------------------------------------------

[headlines]
--------------------------------------------------------------

[headlines]
--------------------------------------------------------------

[headlines]
--------------------------------------------------------------

[headlines]
--------------------------------------------------------------




News Briefs----
[headlines]
---------------------------------------------------------------

[headlines]
----------------------------------------------------------------
Today's Top Event in History
[headlines]
----------------------------------------------------------------
This Day in American History
1721 - John Hanson, first U.S. President under the Articles of Confederation, was born in Maryland. He was the heir of one of the greatest family traditions in the colonies and became the patriarch of a long line of American patriots – his great-grandfather died at Lutzen beside the great King Gustavus Aldophus of Sweden; his grandfather was one of the founders of New Sweden along the Delaware River in Maryland; one of his nephews was the military secretary to George Washington; another was a signer of the Declaration; still another was a signer of the Constitution; yet another was Governor of Maryland during the Revolution; and still another was a member of the first Congress; two sons were killed in action with the Continental Army; a grandson served as a member of Congress under the new Constitution; and another grandson was a Maryland Senator. Thus, even if Hanson had not served as President himself, he would have greatly contributed to the life of the nation through his ancestry and progeny.The new country was actually formed on March 1, 1781 with the adoption of The Articles of Confederation. This document was actually proposed on June 11, 1776, but not agreed upon by Congress until November 15, 1777. Once the signing took place in 1781, a President was needed to run the country. John Hanson was chosen unanimously by Congress (which included George Washington). In fact, all the other potential candidates refused to run against him, as he was a major player in the Revolution and an extremely influential member of Congress.
He was the first President to serve a full term after the full ratification of the Articles of Confederation – and like so many of the Southern and New England Founders, he was strongly opposed to the Constitution when it was first discussed.The Articles of Confederation only allowed a President to serve a one-year term during any three-year period. He remained a confirmed anti-federalist until his untimely death. Six other presidents were elected after him - Elias Boudinot (1783), Thomas Mifflin (1784), Richard Henry Lee (1785), Nathan Gorman (1786), Arthur St. Clair (1787), and Cyrus Griffin (1788) - all prior to Washington taking office. George Washington was the first President of the United States under the Constitution we follow today. And the first seven Presidents are forgotten in history.
1787 - The Contrast, by Robert Tyler, became the first professional United States play to be presented on the stage.
1813-the first federal government mandated of factory standardization was made with a contract specifying interchangeable parts. The contract was with Colonel Simeon North of Berlin, CT. The contract was for 20,000 pistols at $7 each to be produced within five years. It stipulate that the "component parts of the pistols are to correspond so exactly that any limb or part of one pistol may be fitted to any other pistol of the 20,000". Colonel North established his pistol factory in 1810 in Saddle Hill, a suburb of Middletown. The factory produced about 10,000 pistols a year.
1818 --The US Senate ratified the Rush-Bagot amendment to form an unarmed US-Canada border.
1849 - a severe freeze from Georgia to Texas killed cotton -- snow lay on the ground at Charleston, South Carolina.
1850-California Legislature passed the Foreign Miners Tax that required non-American
born miners to pay a monthly $20 tax. This was the first anti-Chinese
legislation in California. It was a lot of money in its day.
1851 – Famous lighthouse storm occurred in New England. Massive tidal flooding with storm force winds. Gigantic waves destroyed Minot Light at Cohasset, Massachusetts with two keepers lost. Great shipping losses and coastal erosion occurred.."
1854--Birthday of Lucy Craft Laney, a free black woman opened what became the Haines Normal and Industrial Institute in Augusta, Georgia, that grew from five students in a basement to a four-acre campus of almost 1,000 students.
1861- President Abraham Lincoln made a call for volunteers to serve three months, the day after the surrender of Fort Sumter, South Carolina. His call was for 75,000 volunteers. The first regiment to respond to the call was the Ringgold Light Artillery of Reading ,PA, known as the "First Defenders," commanded by Dr. John Keys. Their first engagement took place on September 24,1861, at Hanging Rocks, West Virginia. When men were not volunteering, a draft was called with a fee if you did not join. More than one hundred thousand soldiers were hired to fight for the North. Many of these were immigrants, expressly brought over, says Shelby Foote," by companies newly formed to supply the demand.". More than eighty-five thousand Americans who were drafted in the war got out of going by paying a $300 commutation fee. Among these were banker J.P. Morgan and Theodore Roosevelt, Sr., father of President Theodore Roosevelt. So many young men with means remained civilians that northern universities were able to enroll about as many students from the North during the war as they had before when students came also from the South. No doubt the people who stayed home later suffered guilt feelings, but the fact is they did stay home. And more than two hundred thousand Americans who joined the Union Army subsequently deserted.( Sherby Foote, The Civil War: A Narrative(1863).
1863- Congress abolished slavery in the District of Columbia. One million dollars was appropriated to compensate owners of freed slaves, and $100,000 was set aside to pay district slaves who wished to emigrate to Haiti, Liberia or any other country outside the US. http://memory.loc.gov/ammem/today/apr16.html
1865-Birthday of Grace Livingston Hill - U.S. author. She published more than 78 novels from 1887 to 1947 that sold more than four million copies. Almost all of the books use a girl protagonist, usually in a rural environment, who faces a series of moral and physical challenges and solves them with great moral fortitude and certainty. They are being reprinted today.
1868 - In the United States, the Senate voted on one count in the impeachment proceedings of President Andrew Johnson. The vote fell one short of the two-thirds majority needed to take action. On May 26, further charges similarly failed and he was acquitted.
1867-Birthday of Wilbur Wrigh, born at Milville, IN, aviation pioneer. Died at Dayton, OH,
May 30, 1912.
1869-the first Consul who was African-American was Ebenezer Don Carlos Bassett, consul general to Haiti, where he served from this date until November 27,1877.
1873 - In the Colfax Massacre in Grant Parish, Louisiana, 60 blacks were killed. The dispute over the government of Louisiana continued to escalate. Republican officers of Grants Parrish were holed up in the city of Colfax. Blacks from the surrounding area feared an attack, so they entrenched themselves in front of the court house. A huge white mob attacked. The day was a massacre, as somewhere between 60 and 100 local blacks were killed even as they tried to surrender. The white mob suffered only 3 casualties. The battle for the courthouse of Colfax, Louisiana has been renamed the Colfax Massacre. All of the blacks in the area and governor Kellogg were spared only because the President ordered the federal troops to intercede and stop the white mob before they moved to another area, killing all the blacks and their white sympathizers. The New Orleans Times' headline the next day read, "War at Last!!" They also warned other white sympathizers to beware. The majority of the white people in Louisiana supported the "Colfax Massacre," and the systematic annihilation of blacks and the white sympathizer governments.
1880 - A tornado near Marshall, MO, carried the heavy timbers of an entire home a distance of twelve miles.
1889-Birthday of Charles Spencer Chaplin, better known as "Charlie Chaplin," famed film comedian, who portrayed "The Little Tramp,"
born in London, England. Film debut in 1914. Knighted in 1975. Died at Vevey, Switzerland, Dec. 25,1977. In his autobiography Chaplin wrote: "There are more valid facts and details in works for art than there are in history books."
http://www.csse.monash.edu.au/~pringle/silent/chaplin/filmography.html
1900 - The first book of postage stamps was issued, selling two-cent stamps in books of 12, 24 and 48 stamps.
1905 - An endowment for a college teachers' pension fund was established by Andrew Carnegie, who donated $10,000,000 of personal money to create the Carnegie Foundation for the Advancement of Teaching.
1900-Birthday of Polly Adler - Russian-born American operator of the most famous New York house of prostitution. After having been raped while working as mill girl in a Brooklyn factory, she had an illegal abortion from the resultance pregnancy. She then abandoned her orthodox Jewish life and sought the bright lights of show business. Almost accidentally she began procuring women for gangster friends to avoid poverty. She vowed "to be the best goddamn madam in America." With a combination of panache, publicity, and bribery she did so, hosting the sensual pleasures of government officials, actors, business tycoons, and gangsters for several decades. Arrested a number of times, she served only 24 days in jail (her male clients none) from 1924 to 1943 when she retired and moved to Los Angeles. Even "reformer" Thomas Dewey, the New York city district attorney who parlayed crime into a bid for the presidency was unable to close her down. Her autobiography A House is Not a Home (1952) was an international best seller translated into most languages and it was made into a movie.
1905-birthday of Memphis "Piano" Red, Germantown, TN
1908-The first Oakland car is sold to a private owner. The Oakland Car Company was the creation of Edward Murphy, the founder of the Pontiac Buggy Company. Murphy was one of the most respected designers in the carriage industry. He decided to enter the car business, and invited Alanson Brush, the designer of the Brush Runabout, to join him. Brush had been a chief engineer at Cadillac; his contract with Cadillac included a no-competition clause that had just ended when he met Murphy. Anxious to get back into the design race, Brush built a car for Murphy that was ready in 1908. Oakland ran independently for less than a year before it was purchased by William C. Durant and absorbed into Durant's holding company, General Motors. Durant's purchase of Oakland is often regarded as mysterious, considering the company had enjoyed little success and had produced less than a thousand cars at the time Durant purchased it. Often accused on "intuitive" business practices, Durant claimed that his purchase of Oakland, while exhausting his cash flow, provided GM with a more impressive portfolio on which to base their stock interest. Nevertheless his decision to purchase Oakland, later called Pontiac, forced Durant out of control of GM.
1908- Utah. Natural Bridges National Monument was established http://www.americansouthwest.net/utah/natural_bridges/national_monument.html
1909-Birthday of Eudora Welty, short story writer and novelist, her stories focus on small town Mississippi. She won the 1973 Pulitzer Prize in fiction for The Optimist's Daughter.
1911-birthday of pianist Alton Purnell, New Orleans, LA http://www.interstatecd.com/bio/biopage.P+++++9465.html
1919-birthday of Merce Cunningham, dancer, choreographer, born Centralia, WA. http://www.merce.org/
1919--Birthday of American composer Arthur St Germaine
1919--- singer and actor Howard Keel was born in Gillespie, Illinois. Keel's strong baritone was featured in such 1950's movie musicals as "Annie Get Your Gun," "Show Boat, "Seven Brides for Seven Brothers" and "Kismet." His career was revived in the 1980's with a featured role on the television series "Dallas."
1924—Birthday of Henry Mancini, born at Cleveland, OH. Mancini made his mark in Hollywood composing film scores and songs. He was a perennial winner at the Oscar and Grammy award ceremonies during the 1960's and '70s, and in fact has won more of both than any other pop artist. He won 20 Grammy Awards and four Oscar. Mancini wrote "Moon River," song of the year in 1961, and "Days of Wine and Roses," which won the same award two years later. score for "Breakfast at Tiffany's Mancini's "Music From Peter Gunn" was album of the year in 1958. And his recording of "Love Theme From Romeo and Juliet," on which he played piano, was a million-seller in 1969. Also film score for 'Victor/Victoria. He also composed the pink Panther, and Mr. Lucky. Henry Mancini died of cancer in Beverly Hills, California, on June 14th, 1994.
1929 - The first Oscar awards by the Academy of Motion Picture Arts and Sciences were presented during a quiet dinner-and-ceremony presentation in Los Angeles. The first Academy Awards went to actress Janet Gaynor and actor Emil Jannings. The best film was "Wings."
The 1927–1928 Academy Awards were presented May 16, 1929 at the Hollywood Roosevelt Hotel, Hollywood, Calif. The awards were named Oscars in 1931. The root of the name "Oscar" is contested. One biography of Bette Davis claims that she named the Oscar after her first husband, bandleader Harmon Oscar Nelson. Another claimed origin is that of the Academy's Executive Secretary, Margaret Herrick, who first saw the award in 1931 and made reference of the statuette reminding her of her Uncle Oscar (Levy 2003). Columnist Sidney Skolsky was present during Herrick's naming and seized the name in his byline, "Employees have affectionately dubbed their famous statuette 'Oscar'" Both Oscar and Academy Award are registered trademarks of the Academy, fiercely protected through litigation and threats thereof. Since 1950, the statuettes have been legally encumbered by the requirement that neither winners nor their heirs may sell the statuettes without first offering to sell them back to the Academy for $1. If a winner refuses to agree to this stipulation, then the Academy keeps the statuette. Academy Awards not protected by this agreement have been sold in public auctions and private deals for six-figure sums.This rule is highly controversial, since it implies that the winner doesn't own the award. The case of Michael Todd's grandson trying to sell Todd's Oscar statuette illustrates that there are many who do not agree with this idea. When Todd's grandson attempted to sell Todd's Oscar statuette to a movie prop collector, the Academy won the legal battle by getting a permanent injunction. Although some Oscar sales transactions have been successful, the buyers have subsequently returned the statuettes to the Academy, which keeps them in its treasury.
http://www.infoplease.com/ipa/A0147914.html
1929- birthday of vocalist Ed Townsend, Fayetteville, TN
http://home.earthlink.net/~drbeetle/OurHistory.htm
http://www.amazon.com/exec/obidos/ASIN/B0000008V0/ref=ase_avsearch-musicasin-20/
002-9883931-7701629
1929- '50s pop and rhythm-and-blues singer Roy Hamilton was born in Cleveland. Audiences regularly stormed the stage when he performed his hits, such as "You'll Never Walk Alone" and "Unchained Melody," which was the top r'n'b song of 1955. Hamilton died of a heart attack on July 20th, 1969.
1929- The Yankees become first team to wear numbers on uniforms.
1930—Jazz flutist Herbie Mann birthday
http://www.herbiemannmusic.com/
http://www.jimnewsom.com/HerbieMann.html
1931-Birthday of singer, actress Edie Adams, born Elizabether Edith Enke at Kingston, PA. Perhaps best known as the wife of the late great comedian and early television star Ernie Kovaks.
1935-birthdy of singer Bobby Vinton, Canonsburg, PA.
http://www.bobbyvinton.com/
1933 - Franklin Falls, New Hampshire was buried under 35 inches of snow.
1935 - The radio comedy program, Fibber McGee and Molly, starring Jim and Marian Jordan, premiered on the NBC Blue Network.
1937 - One of Stan Laurel's and Oliver Hardy's best features, Way Out West, opened in theaters. Critics liked it, saying the film moved well, and the comic duo performed a charming soft-shoe dance. The film was nominated for an Oscar for Best Film Score.
1935- On snowy day and near freezing day as the band plays Jingle Bells at Boston's Braves Field, Babe Ruth makes his National league debut as he homers and singles off Giants' legend Carl Hubbell. Although the Braves beat New York,4-2, the team will go on to win only 37 more games this season.
1937-birthday of vocalist Artie "Blues Boy" White, Vicksburg, MS http://www.interstatecd.com/bio/biopage.P++++++573.html
1938-Gene Krupa's first big band debuts at Steel Pier, Atlantic City.
1939-- Dusty Springfield, Britain's leading female vocalist in the mid-1960's, was born in London. Her real name is Mary Isobel Catherine O'Brien. She took her stage name from a folk group called the Springfields, which she formed with her brother Tom. After the Springfields broke up in 1963, Dusty had a successful solo career, with such hits as "You Don't Have to Say You Love Me" and "Wishin' and Hopin'." She also sang the original theme song for "The Six-Million-Dollar Man," but the song was later dropped from the television series.
In 1987, Springfield combined with the Pet Shop Boys for a top-ten hit, "What Have I Done To Deserve This?". The Pet Shop Boys later co-wrote and produced tracks for her 1990 album 'Reputation' - which included the PSB penned hits 'In Private' and 'Nothing Has Been Proved'. 'Nothing Has Been Proved' was also included in the Bridget Fonda film, 'Scandal'.
1940 - No. 1 Billboard Pop Hit: ``In the Mood,'' Glenn Miller Orchestra. The recording receives a Grammy Hall of Fame Award in 1938.
1940- WGN-TV in Chicago televised a baseball game for the first time. Jack Brickhouse did the play-by-play as the White Sox defeated the Cubs, 4-1, in an exhibition game at Wrigley Field.
1940--the first major league no-hitter baseball game on opening day; Bob Feller of the American League Cleveland Indians retired 15 men in a row from the fourth inning to the eighth inning against the Chicago White Sox.
1940- On Opening Day, Franklin D. Roosevelt's errant ceremonial first pitch smashes a Washington Post camera. The Chief Executive is not charged with a wild pitch as Red Sox hurler Lefty Grove blanks the Senators, 1-0.
1940 - Bob Feller earned the first no-hit, no-run game thrown on an opening day of the baseball season, when the Cleveland Indians shut out the Chicago White Sox 1-0.
1941 - German troops entered Sarajevo and the city's main synagogue was destroyed.
1943-- Hallucinogenic effects of LSD discovered in Basel, Switzerland, Albert Hoffman, a Swiss chemist working at the Sandoz pharmaceutical research laboratory, accidentally consumed LSD-25, a synthetic drug he had created in 1938 as part of his research into the medicinal value of lysergic acid compounds. After taking the drug, formally known as lysergic acid diethylamide, Dr. Hoffman was disturbed by unusual sensations and hallucinations.
Widespread use of the so-called "mind-expanding" drug did not begin until the 1960s, when counter-culture figures such as Albert M. Hubbard, Timothy Leary, and Ken Kesey publicly expounded on the benefits of using LSD as a recreational drug. The manufacture, sale, possession, and use of LSD, known to cause negative reactions in many of those who take it, was eventually made illegal across the United States.
1944 -- The destroyer USS Laffey survives horrific damage from attacks by 22 Kamikazee Japanese aircraft off Okinawa.
1944 - an F4 tornado tracked 40 miles through Franklin, Hart, and Elbert counties in Georgia and through Anderson and Abbeville counties in South Carolina. 25 were killed and 120 were injured. Damage totaled $1 million.
1944- Jack Casady, bass player with Jefferson Airplane and Hot Tuna, was born in Washington, DC. The Airplane was one of the most important groups to emerge from the San Francisco area during the 1960's. "Somebody to Love" and "White Rabbit" were their big hits. Jack Casady and guitarist Jorma Kaukonen from the Airplane formed the group Hot Tuna in 1970.
1945 - Troops of the United States 7th Army entered the German city of Nuremberg.
1945 - The Nazi concentration camps at Belsen and Buchenwald are liberated by British and American forces respectively. Jena is captured by US 3rd Army units. To the south, US 7th Army forces take Bamberg.
1946-singer Al Green was born in Forest City, Arkansas. Such hits as "Let's Stay Together," "I'm Still In Love With You" and "You Ought To Be With Me" made him one of the leading soul music stars of the 1970's. Many of his later recordings were gospel records, and he became a minister in a Memphis Pentecostal church.
1946 - The musical, Annie Get Your Gun, featuring songs by Irving Berlin and starring Ethel Merman, debuted on Broadway.
1947-birthday of Lewis Ferdinand Alcindor,Jr., who later changed his name to Kareem Abdul-Jabbar, great basketball play and Hall of Fame center, born New York, NY.
1947—Considered the worst industrial disaster in US history. The French-owned Grandcamp, docked at the oil and port town of Texas city, TX, and carrying a load of ammonium nitrate, was discovered to have a smoldering fire in her hold. At 9:12am, as onlookers gathered and a small firefighting team attempted to extinguish the blaze, the ship exploded with tremendous force, immediately killing everyone at the dock area. The resulting fires destroyed the nearby Monsanto Chemical Company and spread through oil pipelines into the city. At 1:00am, another ship, the High Flyer, exploded. The city was left defenseless due to the deaths of almost the entire fire department. there were 576 known casualties, but the most estimate tat at least 100 more died in the conflagrations. Thousands were injured. The fires burned for a week. The disaster prompted new regulations on handling chemicals. With thousands of lawsuits the US Congress passed a special act to settle claims in 1956.
1947-- Bernard Baruch coins the term "Cold War:" Multimillionaire and financier Bernard Baruch, in a speech given during the unveiling of his portrait in the South Carolina House of Representatives, describing relations between the United States and the Soviet Union, says: "Let us not be deceived — we are today in the midst of a cold war.".
He called for longer workweeks, no-strike pledges from unions, and no-layoff pledges from management. It was imperative that US business and industry pull itself together, Baruch warned. "Let us not be deceived-we are today in the midst of a cold war. Our enemies are to be found abroad and at home. Let us never forget this: Our unrest is the heart of their success. The peace of the world is the hope and the goal of our political system; it is the despair and defeat of those who stand against us. We can depend only on ourselves."
The phrase stuck, and for over 40 years it was a mainstay in the language of American diplomacy. Baruch had served as an advisor to presidents on economic and foreign policy issues since the days of Woodrow Wilson. In 1919, he was one of the US advisers at the Paris Peace Conference that ended World War I. During the 1930s, he frequently advised Franklin D. Roosevelt and members of Congress on international finance and issues of neutrality. After World War II, he remained a trusted adviser to the new administration of Harry S. Truman.
1947 - Zoomar a device that create close-up and long distance camera shots from a stationary camera a lens, was demonstrated by NBC-TV in New York City. The lens would later be scaled down to be used by regular photographers, and not just for television. Today there are many kinds of close-up/long distance lenses, including the zoom lens which was named after the original Zoomar.
1948 -The future super station WGN-TV televises a baseball game for the first time. With Jack Brickhouse doing the play-by-play, the White Sox beat the Cubs 4-1 in the first game of the Windy City Classic played at Wrigley Field.
1949--Birthday of American composer Robert E. Cucinotta
1951 - Peabo Bryson is born in Greenville, S.C. He scores several top 10 hits on Billboard's R&B and Soul charts, the biggest of which is the No. 2 song ``I'm So into You,'' a 1978 release by Michael Zager's Moon Band featuring Peabo Bryson. Bryson's biggest pop hit is the top 10 song ``If Ever You're in My Arms Again'' in 1984.
1953 - Bill Haley and His Comets made it to the "Billboard" music charts for the first time with "Crazy Man Crazy". The tune went to number six and became the first rock 'n' roll record to make the pop music chart.
1953 - Titanic, starring Clifton Webb, Barbara Stanwyck, Robert Wagner, and Thelma Ritter, opened in United States theaters. Filmed in black and white, this gripping film about the sinking of the mighty ship Titanic won an Oscar for Best Script for producer Charles Brackett, Walter Reisch, and Richard Breen.
1956-CBS unveiled the first national rock & roll show, ABC airs its own: "Rhythm on Parade," which is broadcast live from the Flam Show Bar in Detroit.
1957 - Polly Bergen starred in "The Helen Morgan Story" in CBS television's presentation of "Playhouse 90".
1957 - For the first time, television showed an annual stockholders' meeting. Shareholders of the American Machine and Foundry Company (AMF) watched TV screens in New York City and Chicago, Illinois.
1957-Elvis Presley's "All Shook Up" went to #1 on the Cash Box best seller list and The Billboard Pop chart, where it would stay for the next eight weeks.
1958--- Van Cliburn became the first American to win the Tchaikovsky International Piano Contest in Moscow. As a result of his success, Van Cliburn's debut album, a recording of Tchaikovsky's "Piano Concerto Number One," became the first classical LP to sell a million copies.
1959-Five weeks after it entered the Billboard Hot 100, "Pink Shoelaces" by 13 year old Dodie Stevens tops out at #3. She would go on to sing with Sergio Mendes and Brazil '77 as well as Mac Davis, but never had another Top 40 hit.
1960 - A research study reported that TV commercials "in living color" were over three times more effective than black and white commercials.
1962---Top Hits
Johnny Angel - Shelley Fabares
Good Luck Charm - Elvis Presley
Slow Twistin' - Chubby Checker
She's Got You - Patsy Cline
1963-"Surfin' USA" by the Beach Boys was released in the US, where it will become the group's second Billboard chart-maker, reaching #3. The song was a note-for-note copy of Chuck Berry's "Sweet Little Sixteen" with new lyrics. After Berry sued, he was granted royalties and all further issues of the song gave him writing credit.
1964- The Mets new home, Shea Stadium, is christened with Dodgers' Holy Water from the Gowanus Canal in Brooklyn and Giants' Holy Water from the Harlem River at the location where it flowed passed the Polo Grounds.
1965--the Hollies began their first US tour at the Brooklyn Paramount in New York. It wasn't until the following year that the group cracked the US top ten with "Bus Stop." The English group has had only one very minor hit in America, their Hot 100 cover of Doris Troy's "Just One Look."
1965-"Dang Me!" Roger Miller wins in five categories at the seventh annual Grammy Awards.
1965-Birthday of Latin American rapper Gerardo, whose full name is Gerardo Mejia the Third.
1965 -- Bob Dylan's "Rainy Day Women #12 & 35" is released.
1967 - Random House published Ira Levin's controversial novel Rosemary's Baby. The best-selling novel was about satanic worshippers and how they involved an innocent woman to bear the child of Satan. The novel was later adapted into a successful film, with ingenue actress Mia Farrow cast in the role of Rosemary. The Catholic Church condemned the film, which contained a disturbing rape scene with the Devil. During its filming, her husband, Frank Sinatra, filed for divorce.
1968-Although he had written many of his earlier hits, Bobby Goldsboro enjoys his only US number one record with "Honey", a song composed by Bobby Russell.
1968 - Baseball's longest night game came to a close after 24 innings. The game, won by the Houston Astros, took six hours, six minutes to play.
1970---Top Hits
Let It Be - The Beatles
ABC - The Jackson 5
Spirit in the Sky - Norman Greenbaum
Tennessee Bird Walk - Jack Blanchard & Misty Morgan
1971-Firthday of famed Lejana singer, Selena, born Selena Quintanilla at Lake Jackson, TX. Died March 31,1995 at Corpus Chrisit,TX, murdered by the president of her fan club.
1972-Apollo 16: Astronauts John W. Young, Charles M. Duke, Jr and Thomas K. Mattingly II (command module pilot) began an 11-day mission that included 71-hour exploration of moon (Apr 20-23). Landing module (LM) named Orion. Splashdown in Pacific Ocean within a mile of target, Apr 27.
1972 --US resumes bombing of Hanoi and Haiphong after 4 years. In an effort to help blunt the ongoing North Vietnamese Nguyen Hue Offensive, the United States resumes bombing of Hanoi and Haiphong after a four-year lull. In the first use of B-52s against both Hanoi and Haiphong, and the first attacks against both cities since November 1968, 18 B-52s and about 100 US Navy and Air Force fighter-bombers struck supply dumps near Haiphong's harbor. Sixty fighter-bombers hit petroleum storage facilities near Hanoi, with another wave of planes striking later in the afternoon.
1972- The orchestral rock ensemble known as the Electric Light Orchestra played its first live show at the Reading (RED'-DING) Festival in England. Their debut album, released in 1971, featured guest soloists from the London Symphony Orchestra.
1973 - Ex-Beatle, Paul McCartney, with the group, Wings, starred in his first television special, "James Paul McCartney". The show featured the new group, which included Paul's wife, Linda on keyboards and backing vocals.
1974-Paul McCartney's LP "Band On The Run" topped the Billboard album chart. It went on to sell over 6 million copies world-wide.
1975 - A single storm brought 119 inches of snow to Crater Lake, Oregon, establishing a state record.
1977-Stevie Wonder enters the soul chart with what will be another of his many Number One hits. "Sir Duke" is a tribute to Duke Ellington which will top the charts next month.
1977-Fleetwood Mac's "Dreams" is released
1977 -- The ban on women attending West Point is lifted.
1978 - St. Louis Cardinals pitcher Bob Forsch tossed a no-hitter, downing the Phillies 5-0. A year later, his brother, Ken, would repeat the feat with the Houston Astros, making them the first brothers to pitch major league no-hitters. Bob tossed a second no-hitter in September, 1983, setting a record for Cardinal pitchers.
1978—Top Hits
Night Fever - Bee Gees
Stayin' Alive - Bee Gees
Lay Down Sally - Eric Clapton
Someone Loves You Honey - Charley Pride
1978-at the first US power-lifting championships held in Nasua, NH, Jan Todd, a teacher from Nova Scotia, broke her own world record with a dead lift of 453 ¼ pounds. Cindy Reinhoudt won the award for best lifter after squatting 385 pounds, bench pressing 205 pounds and dead-lifting 385 pounds for a 975-pound total.
1979-the first Coast Guard ship commander who was a woman was Lieutenant(j.g.) Beverly Gwin Kelley, who was appointed to command the 95-foot cutter Cape Newagen, with a crew of 14, based in Maalaea, Maui, HI. Her assignment included search missions, boating safety, antipollution patrols, and law enforcement.
1979-Gloria Gaynor earns a platinum 45 for her hits "I Will Survive." It's the biggest hit of her career and a Number One record for three weeks in March. 1981 - Bette Davis Eyes, by Kim Carnes, rocketed to the Number 1 spot on Billboard's record charts on this date, and remained there for 9 weeks. Carnes received a personal thank-you letter for the song from actress Bette Davis, saying that it had impressed her young grandson.
1980 - US boycotted the Summer Olympics in Moscow.
1980-The 1950s musical Grease finally closes its Broadway show after 3,883 performances and earning over $8-million. To this day, it is twelfth on the all-time appearance list.
1982 - Queen Elizabeth proclaimed Canada's new constitution, severing the last colonial links with Britain.
1985 - Mickey Mantle, banned for several years from baseball, was reinstated. His first act was to throw the first pitch at a home game in New York between the New York Yankees and the Chicago White Sox. Mantle was given a standing ovation.
1985-"We Are The World", the Quincy Jones produced effort that raised millions to help feed starving people in Africa, topped the Billboard singles chart. The 45 artists that recorded the effort on January 28th were asked to "check their egos at the door."
1986 - Jack Nicklaus won his sixth Masters Tournament with a 9 under par 279.
1986---Top Hits
Rock Me Amadeus - Falco
Kiss - Prince & The Revolution
Manic Monday - Bangles
She and I – Alabama
1987 - A slow moving storm system produced heavy rain over North Carolina and the Middle Atlantic Coast States. More than six inches of rain drenched parts of Virginia, and flooding in Virginia claimed three lives. Floodwaters along the James River inundated parts of Richmond VA. 1987 - It was a grand day in New York Harbor. "Bobro 400", a huge barge, set sail within eyesight of the Statue of Liberty with 3,200 tons of garbage that nobody wanted. The floating trash heap soon became America's most well-traveled garbage can as it began an eight-week, 6,000 mile odyssey in search of a willing dumping site. "Bobro 400" returned to New York Harbor after the lengthy journey - and brought all that garbage back with it!
1987-twist king Chubby Checker, jazz trumpeter Dizzy Gillespie and conductor Leopold Stokowski were among the first ten inductees of the Philadelphia Music Foundation Hall of Fame. The others honored for making their mark on music in Philadelphia were singers Pearl Bailey, Mario Lanza and Bobby Rydell, jazz saxophonist John Coltrane, rock 'n' roll pioneer Bill Haley and blues singer Bessie Smith.
1990 - Thunderstorms developing along a stationary front produced large hail and damaging winds across Oklahoma, with 99 reports of large hail and damaging winds during the evening and early nighttime hours. Thunderstorms produced baseball size hail south of Carney, and wind gusts to 100 mph in the Oklahoma City area which swept away many Federal tax returns being transported from a mail cart to a waiting truck about the time of the midnight deadline. Will Rogers Airport in Oklahoma City reported a record wind gust of 92 mph.
1991 - Queen Elizabeth, on a tour of the United States, became the first monarch to address Congress.
1993 - The quirky film Benny and Joon, starring Johnny Depp, Mary Stuart Masterson, Aidan Quinn, and Julianne Moore, opened across the country. Depp received a Golden Globe nomination for his performance.
1995 - The European Union and Canada ended a bitter dispute over fishing rights in the north Atlantic with a deal both sides said would protect threatened fish stocks.
1996-the Chicago Bulls became the first NBA team to win 80 games in the regular season by defeating the Milwaukee Bucks, 86-90. After this game, Chicago's record stood at 70-9. The Bulls finished the year at 72-10 and won their fourth NBA title in six years.
1989 - Madonna's hit single Like a Prayer was certified platinum.
1996 --France Telecom starts Web service. France Telecom unveils a new consumer Internet service, Wanadoo, designed to bring the Internet to a mass audience. Some fourteen million French customers already used the Minitel, a national online system introduced in 1984, which allowed customers to view train schedules, book tickets, and perform other transactions. The company said it would work with Microsoft to develop the network but would distribute both Netscape and Microsoft Internet browsers. France Telecom hoped to avoid cannibalizing its Minitel online service by building Minitel access into Wanadoo. Contrary to popular belief, over 20 countries have a better internet system with a higher percentage of users, including a very high percentage of users with high speed capabilities.
1997 -Extending their losing streak to 12 with a 4-0 loss to the Colorado Rockies, Cubs set the record for worst start in league history surpassing the overall NL record of 0-11 established by the Detroit Wolverines 1884.
1998-- Pentagon computers found vulnerable to hackers. he Pentagon announces that a team of ethical hackers discovered security flaws in Defense Department computers. After two weeks of hacking, the security team accessed a US electric power grid that would let the hackers shut down power across the country. The previous February, the Pentagon's unclassified computers had been hit with an organized hack attack targeting personnel records. The Pentagon said it planned to spend about $1 billion a year for several years to improve its computer security.
1998 --Apple outpaces profit expectations. Apple bounced back from two years of losses: Quarterly reports, released on 16 April 1998, showed that Apple exceeded analysts' profit expectations for the second straight quarter. For the first time in two years, Macintosh shipments began to increase. Apple's recovery would continue with the introduction of the popular iMac the following May.
1999 - VH1 debuts an Internet radio station, VH1 atWork, with the exclusive live webcast of the "Divas Live" concert. The 24-hour service at www.vh1.com and America Online (keyword: VH1) is the first major branded audio service from MTV Networks.
2001--- First Union Corp., the 6th largest US bank, announces that it is buying competitor Wachovia Corp. for $13.4 billion in stock, to make under the Wachovia name the 4th biggest US banking company, with $324 billion in assets, trailing only Citigroup Inc., J.P. Morgan Chase & Co. and Bank of America. Analysts doubt that the two disparate corporate cultures of Wachovia and First Union can merge efficiently.
2005 - Switchfoot, the Crabb Family and Casting Crowns are the big winners at the 36th annual Gospel Music Assn. Dove Awards, held at Nashville's Grand Ole OpryHouse. Switchfoot is named artist of the year and wins honors for rock contemporary song and shortform video for "Dare You to Move."
Stanley Cup Champions This Date
1939—Boston Bruins
1949 Toronto Maple Leafs
1953 Montreal Canadiens
1954 Detroit Red Wings
1957 Montreal Canadiens
1961 Chicago Blackhawks
[headlines]
--------------------------------------------------------------

--------------------------------------------------------------

SuDoku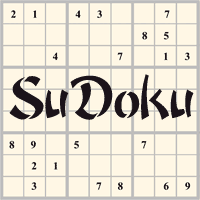 The object is to insert the numbers in the boxes to satisfy only one condition: each row, column and 3x3 box must contain the digits 1 through 9 exactly once. What could be simpler?
http://leasingnews.org/Soduku/soduko-main.htm
--------------------------------------------------------------

Daily Puzzle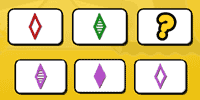 How to play:
http://www.setgame.com/set/puzzle_frame.htm
Refresh for current date:
http://www.setgame.com/set/puzzle_frame.htm
--------------------------------------------------------------


http://www.gasbuddy.com/
http://www.gasbuddy.com/GB_Map_Gas_Prices.aspx
http://www.gasbuddy.com/GB_Mobile_Instructions.aspx
--------------------------------------------------------------

Weather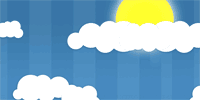 See USA map, click to specific area, no commercials
--------------------------------------------------------------

Traffic Live---
Real Time Traffic Information
You can save up to 20 different routes and check them out with one click,
or type in a new route to learn the traffic live
--------------------------------