We are looking for experienced business development
professionals with established vendor / client
contacts in general manufacturing equipment,
road maintenance, material handling , radio/TV broadcasting
and other hard collateral.
We have openings for in-house business development positions
and Independent Sales Associates.
Contact or send resumes to: John Martella SVP
800 800 8098 ext 5209 or direct: 248 743 5209
jmartella@leasecorp.com


Monday, April 19, 2010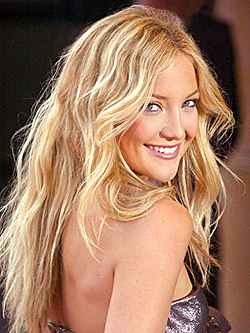 Headlines---
Archives, April 19, 2000
Ken Greene Business News
Classified Ads---Asset Management
Bank Beat—3 Florida, Washington, the Jochners, 1st Mass. +
Top Stories April 12-April 16
Now is the Time for Government Leasing
Classified Ads---Help Wanted
Help Wanted Ads Work-Testimonial
New Hires---Promotions
Cartoon---Hockey, Good Game!
Leasing 102 by Mr. Terry Winders, CLP
Two Kinds of Capital Leases for GAAP
Classified ads---Verification
Evansville, Indiana---Adopt-a-Dog
News Briefs---
BoA Earns $3.2bn Q1, reason: credit recovery they say
TCF grows niche by niche
Lakeland Bancorp Reports 44% Increase 1stQ Net Income
Winmark Corporation Announces First Quarter Results
GE 1Q profit down 32%, revenue slips; Immelt upbeat
Top Goldman Leaders Said to Have Overseen Mortgage Unit
You May have Missed---
California Nuts Briefs--
Sports Briefs---
"Gimme that Wine"
Today's Top Event in History
This Day in American History
Spring Poem
SuDoku
Daily Puzzle
GasBuddy
Weather, USA or specific area
Traffic Live----

######## surrounding the article denotes it is a "press release"

[headlines]
--------------------------------------------------------------

[headlines]
--------------------------------------------------------------

[headlines]
--------------------------------------------------------------

[headlines]
--------------------------------------------------------------

[headlines]
--------------------------------------------------------------

[headlines]
--------------------------------------------------------------

[headlines]
--------------------------------------------------------------

[headlines]
--------------------------------------------------------------

[headlines]
--------------------------------------------------------------

[headlines]
--------------------------------------------------------------

[headlines]
--------------------------------------------------------------

[headlines]
--------------------------------------------------------------

[headlines]
--------------------------------------------------------------



News Briefs----
[headlines]
---------------------------------------------------------------

[headlines]
----------------------------------------------------------------
Today's Top Event in History
[headlines]
----------------------------------------------------------------
This Day in American History
1721- Roger Sherman, American statesman, member of the Continental Congress (1774—81 and 1783—84). signer of the Declaration of Independence and of the Constitution, was born at Newton, MA. Roger Sherman is the only American to sign four important historical documents: The Continental Association of 1774; The Declaration of Independence; The Articles of Confederation; and The Federal Constitution He also calculated astronomical and calendar information for an almanac. Sherman died at New Haven, CT, July 23, 1793.
http://www.rogersherman.net/
1775 -- Midnight rider Paul Revere, on his way to warn Concord that the British were coming, is arrested by the Redcoats and relieved of his horse. (Revere's companion, William Dawes, succeeded in delivering the message. He was later released and rode to many of the surrounding towns giving word to unite and get ready for the British.
1775 - The first engagement of the Revolutionary War took place under clear crisp weather at Lexington-Concord.
1775- John Parker, revolutionary solider, captain of the Minutemen, gave this order at Lexington Green, Massachusetts, " Stand your ground. Don't fire unless fired upon; but if they mean to have a war, let it begin here." There is no proof that he said these words. Newspapers in the 18 th century added it to the story. The Revolutionary War did not begin here. An earlier skirmish had been recorded in New Hampshire when a British fort was captured without gunfire (they snuck up in the middle of the night). History records this as the first actual gunfire and major battle. Captain Parker died in action September 17 the same year. For years this was known as John Parker Day and he was saluted for his courage. It is still celebrated in some New England communities. History records this as the "opening volleys of the American Revolution". Captain John Parker, commanding some 70 Minutemen, after learning of the arrival of the British from Samuel Prescott, engaged the British. There were 70 Minutemen volunteers under Captain John Parker and about 700 British Regulars under Major John Pitcairns, who were on their way to destroy illegal military stores at nearby Concord. The Americans were ordered to disperse. As they were doing so, one of them fired a shot. The British returned fire, killing 8 Minutemen and wounding 10.
Troops under the command of Brigadier General Hugh Percy, played "Yankee Doodle" as they marched from Boston to reinforce British soldiers already fighting the Americans at Lexington and Concord . Whether sung or played on that occasion, the tune was martial and intended to deride the colonials:
Yankee Doodle came to town,
For to buy a firelock;
We will tar and feather him
And so we will John Hancock.
(CHORUS)
Yankee Doodle, keep it up,
Yankee Doodle Dandy,
Mind the Music and the step,
And with the girls be handy.
http://memory.loc.gov/ammem/today/apr19.html ( go to the second part )
The relatively brief fight at Lexington left eight Minutemen dead and ten wounded. With reinforcements and an overwhelming number, the British then marched to Concord, destroyed some colonial supplies, and fought another engagement before beginning a long an costly retreat under colonial fire back to Boston. The actual retreat was more costly to the British than the two traditional battles. By the day's end, the British had suffered about 273 casualties, the Americans 92.
1782- America's oldest continuously peaceful diplomatic relations began. The States General of the Netherlands United Provinces admitted John Adams (later to become second president of the US) as minister plenipotentiary of the young American republic. This was the second diplomatic recognition of the US as an independent nation. Within six months Adams had succeeded in bringing about the signing of the first Treaty of Amity and Commerce between the two countries (Oct 8, 1782).
1865-Abraham Lincoln was the first president to be assassinated. He died at the White House on April 16. General Robert E. Lee had surrendered a week earlier. The Civil War was basically over His body was removed to the White House, where it remained until April 18, while people literally lined up miles to pay homage. In order to accommodate more people to show respect to the fallen president, the body was removed to the Capitol rotunda, where it lay in state on a catafalque on April 19 and 20. On April 21, it was taken to the railroad station and put aboard a train that conveyed it to Springfield, ILL. It is said there were people all along the railroad tracks who had come out to pay homage, some bringing flowers, and there was a lot of outright crying from not only women and children, but men who traditionally not show this emotion. Lincoln was buried on May 4, 1965, in Oak Ridge Cemetery, near Springfield. To perhaps understand this further, he had made his second inaugural address on March 4, not more than a month earlier. It brought tears to the eyes of many in the audience. It was reportedly a silent audience, befitting an occasion made ever more solemn by Lincoln's words. The war was not over, but there was room for hope, if not certainty. Lincoln began by saying that the occasion did not call for an extended address, such as the one delivered as the one he delivered at his first inaugural. The audience was as familiar as he with the progress so of the war. Lincoln asked his listeners to relive with him the forebodings of four years before, when both sides were rushing toward war, through "neither party expected the magnitude anticipated that the cause of the conflict might cease before the conflict in itself should cease. Each looked for an easier triumph and a result less fundamental and astonishing. Both read the same Bible and pray to the same God. Each invokes His aid against the other. It just God's assistance in wringing bread from the sweat of other men's faces; but let us judge not, that we be not judged." He expressed the common hope that the war would soon end, and bade his hearers to continue what they had begun: "With malice toward none, with charity for all, with firmness in the right, let us strive on to finish the work we are in, to bind up the nation's wounds, to care for him who shall have borne the battle, and for his widow and orphans, to do all which may achieve and cherish a just and lasting peace among ourselves and with all nations." The address was not followed by any demonstration, either public or personal, to indicate to Lincoln whether it had been effective. he felt himself that it was among the best he had ever delivered, and he expressed this sentiment in a letter to Thurlow Weed, thanking Weed for a few words of Congratulation. He was concerned with healing wounds, bringing the nation together, as he outlined in this speech. The country had heard him.
1836--Birthday of Augustus D. Julliard, American music patron; responsible for founding the Julliard School of Music.
1856-San Francisco City and County were consolidated by an act of the Legislature. San Mateo County was created from the southern part of San Francisco County. The Act to take effect July 1.
1875-the Centennial celebration of the Revolution was held at Lexington and Concord, MA, on April 19,1875, to commemorate the 100 th birthday of American liberty. The participants included President Ulysses Simpson Grant, three cabinet secretaries, and many state governors.
1887-The start of the Boston Marathon, originally called the American Marathon Race. It was first run on a course that began in Hopkinton, MA, and continued through Ashland, Framingham, Natick, Wellesley, and Newton to Exeter Street, Boston, a distance of 26 miles, 385 feet. The winner was John J. McDermott of the Pastime Athletic Club of New York City, whose time was 2 hours, 55 minutes, 10 seconds.
1881 - at Nation City, South Dakota a 79 day snow blockade was lifted and the first train arrived.
1890 The Brooklyn Bridegrooms, who will later be known as the Dodgers, play their first National League game. In Boston, the former American Association team loses to the Braves, 15-9.
1898-birthday of singer Doctor Clayton, Georgia
http://www.luckymojo.com/bluesrootdoctorclayton.html
http://www.worldwidewax.com/recs/db/db28.htm
http://hubcap.clemson.edu/~campber/parrot.html
1906—Band leader/pianist Alex Hill Birthday
http://www.redhotjazz.com/alexhill.html
http://www.redhotjazz.com/hillo.html
1932—Birthday of Andrea Mead Lawrence - U.S. Alpine skier; winner of two gold medals in the 1952 Olympics, the only U.S. skier - male or female - to win two medals in skiing to that time. Marrying in 1952, she had the third of her five children only four month before she just missed the bronze in the 1956 Olympics (Three children in four years and still retained world class skiing ability!).
Her Olympic victories, coupled with her U.S. championship titles in the downhill, slalom, and Alpine combined in 1950, 1952, and 1955 and the giant slalom in 1953, earned her a place in the International Women's Sports Hall of Fame.
1933-Birthday of Jayne Mansfield - U.S. actor and entertainment personality. Although gifted with an IQ of 163, and charming, when she appeared on late night television shows it was her body and "dumb blonde" act that got all the attention. In 1956 she married Mr. Universe Mickey Hargity.and the emphasis on physical "beauty" may have sidetracked her. After a series of grade B movies, she appeared on late night television talk host shows, and toured in night club acts to supplament her dwindling film income (she had at one time been one of the highest paid actors in Hollywood) and she was killed in a horrific automobile accident between Biloxi, Mississippi, where she was appearing and New Orleans. On June 29, 1967 JM was driving with Ronnie Harrison and lawyer Sam Brody in the front seat. Her children, Mickey, Jr., Zoltan and Mariska sat in the back. As they rounded a curve on a dark stretch of road, the car slammed into a parked semi. Though the children survived with minor injuries, everyone in the front was killed instantly. Her daughter Marissa (Mariska) Hargity is the star of Law and Order Sex Victims Unit. Rumor has it that Mansfield was beheaded in the accident but it was her wig that flew off. The autopsy showed that she had had only one drink but the rumors that drinking was the cause of the accident and she was beheaded is what everyone thinks today.
1941 - The temperature at Sodus, NY, soared to 95 degrees. The next day Albany, NY, reported a record for April of 93 degrees.
1942- Alan Price, the founder of the Animals, was born in Newcastle, England. The band was originally called the Alan Price Combo, and played mostly rhythm-and-blues songs. Group members overheard some fans talking about those "wild animals" on stage, and thus the band adopted a new name - the Animals. Price's organ work and the vocals of Eric Burdon were the core of their early hits, such as 1964's "House of the Rising Sun," an adaption by Price of a black folk song. Price left the Animals in 1965 for a solo career, which included scoring the Lindsay Anderson film "O! Lucky Man." Both Price and Burdon returned for an Animals reunion in 1983.
1945 - The musical "Carousel", based on Molnar's "Liliom", opened at the Majestic Theatre in New York City. John Raitt and Jan Clayton starred in the show which ran for 890 performances. Music was by the team of Richard Rodgers and Oscar Hammerstein,
http://www.musicalheaven.com/c/carousel.shtml
http://www.geocities.com/TelevisionCity/Studio/8849/Moviemusicals/Bill/carousel.htm
1948- The Red Sox become the first team to hit three consecutive homers (Spence, Stephens and Doerr) on Opening Day, but the long ball isn't enough as the A's beats Boston in 11 innings, 5-4.
1949 -Monuments honoring Babe Ruth, Lou Gehrig and Miller Huggins are unveiled in centerfield during Opening Day ceremonies held at Yankee Stadium.
1949---Top Hits
Cruising Down the River - The Russ Morgan Orchestra (vocal: The Skyliners)
Red Roses for a Blue Lady - Vaughn Monroe
Forever and Ever - Perry Como
Candy Kisses - George Morgan
1951 - General Douglas MacArthur addressed a joint session of Congress. defending his Korean policies and beliefs and declaring his military career to be at its end. Recalling words of a ballad," Old soldiers never die, they just fade away," MacArthur stated: "I now close my military career and just fade away, an old soldier who tried to do his duty as God gave him the light to see that duty."
He was trying to save face for his plans to invade Korea and China, plus run as the Republican candidate for president in 1952. Instead the GOP recruited Dwight Eisenhower, who was until he decided to run a registered Democrat.
1951 - Shigeki Tanaka, who survived the atomic blast at Hiroshima, Japan in World War II, won the Boston Marathon
1956 - Actress Grace Kelly became Princess Grace of Monaco on this day. She married Prince Rainier III of Monaco in a storybook wedding. More than 1,500 radio, TV, newspaper and magazine reporters were on hand for the event in Monaco, as were most of the citizens of the tiny country. She died of injuries sustained in an automobile accident, Sept. 14, 1982 at Monte Carol, Monaco
1956 - Major-league baseball came to New Jersey for the first time as the Brooklyn Dodgers defeated the Philadelphia Phillies 5-4 at Roosevelt Stadium in Jersey City. Walter O'Malley's Dodgers played several games in New Jersey during the 1956 season, taking a major step toward vacating Ebbets Field and moving to LA. The Dodgers broke the hearts of many in Flatbush who rallied around the team. Many of us never got over the team leaving Brooklyn. I remember going to games at Ebbets Field, including the World Series we won, and also watching the Bronx Bombers.
1957---Top Hits
Little Darlin' - The Diamonds
Party Doll - Buddy Knox
Come Go with Me - The Dell-Vikings
Gone - Ferlin Husky
1958-A 13 year old British teen named Laurie London had the best selling song in the US with an up-tempo version of the Gospel song "He's Got The Whole World In His Hands". Although the song was a hit on both sides of the Atlantic, none of London's follow-up releases cracked the US top 100.
1958-The San Francisco Giants and the Los Angeles Dodgers met for the first time as major league baseball came to the West Coast. It was the first time that that the National League was truly national. The Dodgers - Giants rivalry continues to be one of the best in baseball.
1959 - Singer Harry Belafonte appeared in the first of two benefit concerts for charity at Carnegie Hall in New York City.
http://listen.to/belafonte
1960-Sarah Vaughan records with the Count Basie Band ( Roulette 52061)
http://parsec-santa.com/celebrity/celeb_pages/SarahVaughn.html
1965- WINS in New York City, 1010AM dial, first began the 24 hours a day all news radio format. Previously, it has been Rock'n'Roll. The news-only format was quickly copied by WCBS, another New York Station, and then by AM stations throughout the country. KFRC, San Francisco, ironically went from the news-talk format to Rock'n'Roll, so I moved from news editor to newswriter/producer at KGO radio.
1965---Top Hits
I'm Telling You Now - Freddie & The Dreamers
Game of Love - Wayne Fontana & The Mindbenders
I Know a Place - Petula Clark
King of the Road - Roger Miller
1965 - An article in Electronics magazine by Gordon Moore, later Intel Chairman, noted that chips seem to double in power every 18 months. Thus was born Moore's Law. Moore later asserted that his claim was that the number of components that can be packed on a computer chip doubles every 2 years. Articles often misquote Moore and claim an annual doubling. In 2005 Intel offered $10,000 for a pristine copy of the magazine.
1967 – Frank and his daughter Nancy Sinatra won a gold record for their hit single, "Something Stupid".
http://users.cis.net/sammy/stupid.htm
http://greggers.granitecity.com/elvis/women/sinatranancy.htm
1967-Katherine Switzer defied organizers of the all-male Boston Marathon by submitting an entry under the name K. Switzer and having it accepted. She showed up at the starting line wearing heavy sweats and a hooded sweatshirt and peeled off the outer layers of clothing once the race began. Officials tried to force Switzer off the course, but her boyfriend, hammer thrower Thomas Miller, running with her objected. She finished the race, but officials refused to record her time.
http://www.girlpower.gov/girlarea/gpguests/switzer.htm
1967-THORSNESS, LEO K. Medal of Honor
Rank and organization: Lieutenant Colonel (then Maj.), U.S. Air Force, 357th Tactical Fighter Squadron. Place and date: Over North Vietnam, 19 April 1967. Entered service at: Walnut Grove, Minn. Born: 14 February 1932, Walnut Grove, Minn. Citation: For conspicuous gallantry and intrepidity in action at the risk of his life above and beyond the call of duty. As pilot of an F- 105 aircraft, Lt. Col. Thorsness was on a surface-to-air missile suppression mission over North Vietnam. Lt. Col. Thorsness and his wingman attacked and silenced a surface-to-air missile site with air-to-ground missiles, and then destroyed a second surface-to-air missile site with bombs. In tile attack on the second missile site, Lt. Col. Thorsness' wingman was shot down by intensive antiaircraft fire, and the 2 crewmembers abandoned their aircraft. Lt. Col. Thorsness circled the descending parachutes to keep the crewmembers in sight and relay their position to the Search and Rescue Center. During this maneuver, a MIG-17 was sighted in the area. Lt. Col. Thorsness immediately initiated an attack and destroyed the MIG. Because his aircraft was low on fuel, he was forced to depart the area in search of a tanker. Upon being advised that 2 helicopters were orbiting over the downed crew's position and that there were hostile MlGs in the area posing a serious threat to the helicopters, Lt. Col. Thorsness, despite his low fuel condition, decided to return alone through a hostile environment of surface-to-air missile and antiaircraft defenses to the downed crew's position. As he approached the area, he spotted 4 MIG-17 aircraft and immediately initiated an attack on the MlGs, damaging 1 and driving the others away from the rescue scene. When it became apparent that an aircraft in the area was critically low on fuel and the crew would have to abandon the aircraft unless they could reach a tanker, Lt. Col. Thorsness, although critically short on fuel himself, helped to avert further possible loss of life and a friendly aircraft by recovering at a forward operating base, thus allowing the aircraft in emergency fuel condition to refuel safely. Lt. Col. Thorsness' extraordinary heroism, self-sacrifice, and personal bravery involving conspicuous risk of life were in the highest traditions of the military service, and have reflected great credit upon himself and the U.S. Air Force.
1968 -Santana Blues Band and Frumious Bandersnatch at the San Francisco Carousel Ballroom.
1969-- The first horse race in the U.S. that featured all women jockeys was run at Suffolk Downs, Boston, Massachusetts.
1971-Over 1000 Veterans demonstrate against the Vietnam war in Wash D.C., throwing their medals over the Capitol fence.
1972- Roberta Flack is awarded a gold record for "First Time Ever I Saw Your Face," the Number One 45 for six weeks in the spring. The former schoolteacher from North Carolina will continue to have a string of hits, several of them recorded with singer Donny Hathaway.
1973- Glenrock, Wyoming received 41 inches of snow in just 24 hours, and a storm total of 58 inches, to establish two state records.
1973---Top Hits
The Night the Lights Went Out in Georgia - Vicki Lawrence
Tie a Yellow Ribbon Round the Ole Oak Tree - Dawn featuring Tony Orlando
Sing - Carpenters
A Shoulder to Cry On - Charley Pride
1975-Van McCoy's "The Hustle" enters the pop and R&B charts where it will later top both. The instrumental song is inspired by the dance of the same name and McCoy becomes one of the first industry people to get into the disco music scene.
1976 - The northeastern U.S. was in the midst of an early season heat wave, and the Boston Marathon took place in 90 degree heat. At Providence RI the mercury hit 98 degrees.
1976 - On this date, the day of the Boston Marathon, the northeast was in the midst of an early spring heat wave. The temperature at Providence, Rhode Island soared to 98 degrees. The temperature at Hopkinton, Massachusetts where the raced started was in the upper 90's but runners hit a cooling sea breeze upon entering Boston with temperatures dropping into the upper 60's.
1977 - Alex Haley, former historian of the US Coast Guard, received a special Pulitzer Prize for his book "Roots."
1978- Arista Records releases the Patti Smith Group's single "Because the Night." It is co-written by Smith and Bruce Springsteen and will become Smith's only charting single making it to #13 later in the year.
1980-Brian Johnson replaces the late and great Bon Scott as AC/DC's lead singer. Later in the month, the band begins recording Back In Black. I saw the band in person in Campbell, California, and later at the Cow Palace. Bon Scott was the glue that held the bank together, but "Black is Black" was planned before his death and is one of AC/DC's best albums.
1981 - The first major-league baseball team to win 11 straight games at the beginning of a season was the Oakland A's. Win number 11 came with a few fireworks, as a brawl or two became a part of a 6-1 victory over Seattle in the first game of a doubleheader. In the second game, however, Seattle ended the A's win streak with a 3-2 win.
1981-The Pawtucket Red Sox hosted the Rochester Red Wings in a n International League game that turned into the longest contest in professional baseball history. It began on a cold Saturday night, April 18, and was suspended at 4:07am April 19 with the teams tied, 3-3, after having played 32 innings. When the game resumed on June 23, Pawtucket pushed across the winning run in the bottom of the 33 rd inning after only 18 minutes of play.
1981---Top Hits
Kiss on My List - Daryl Hall & John Oates
Morning Train (Nine to Five) - Sheena Easton
Just the Two of Us - Grover Washington, Jr./Bill Withers
Old Flame – Alabama
1982- Paul Simon and Art Garfunkel, following their successful reunion concert in New York's Central Park the previous September, announced that they would stay together "as long as the fans want us." But by the time the album they were working on came out 18 months later, all traces of Garfunkel's contributions had been electronically removed.
1983 - a strong storm system dumped heavy snow in the northeast with 15 inches of snow in northern New Jersey, one foot in Scranton, Pennsylvania, and up to 17 inches in the Catskills of New York.
1986 -a major storm system produced 10 tornadoes in Texas. One of these tornadoes, rated F3 in intensity, virtually annihilated the town of Sweetwater, Texas. The tornado struck at the unlikely time of 7:17 am. One person was killed and 100 were injured.
1987 - Forty cities in the central U.S. reported new record high temperatures for the date as readings soared into the 80s and lower 90s for Easter Sunday. Fort Smith AR reported a record high of 95 degrees.
1988-late Sonny Bono is inaugurated as the Mayor of Palm Springs.
1989 - A dozen cities in the southwestern U.S. reported new record high temperatures for the date. The afternoon high of 98 degrees at Hanksville, UT equaled their record for April. Tucson AZ reported their earliest 100 degree reading of record.
1989- In one of the worst naval disasters since the war in Vietnam, a freak explosion rocked the battleship USS Iowa , killing 47 sailors. The explosion occurred in the No. 2 gun turret as the Iowa was participating in gunnery exercises about 300 miles northeast of Puerto Rico.
1989 - A dozen cities in the southwestern U.S. reported new record high temperatures for the date. The afternoon high of 98 degrees at Hanksville UT equaled their record for April. Tucson AZ reported their earliest 100 degree reading of record.
1989---Top Hits
She Drives Me Crazy - Fine Young cannibals
Like a Prayer - Madonna
Funky Cold Medina - Tone Loc
I'm No Stranger to the Rain - Keith Whitley
1983-Dennis Rodman of the Detroit Pistons won the first rebounding title of his NBA career. He snared 1,530 rebounds, 42.1% of Detroit's total, for an average of 18.7 per game.
1995- a car bomb exploded outside the Alfred P. Murrah Federal Building at Oklahoma City, OK, at 9:02 AM, killing 168 people, 19 of them children at a day-care center; a nurse died of head injuries sustained while helping in rescue efforts. The bomb, estimated to have weighed 5,000 pounds, had been placed in a rented truck. The blast ripped off the north face of the nine-story building, leaving a 20-foot-wide crater and debris two stories high. . Structurally unsound and increasingly dangerous, the bombed building was razed May 23. Timothy J. McVeigh, a decorated Gulf War army vet who is alleged to have been angered by the Bureau of Alcohol, Tobacco and Firearms (ATF) attack on the Branch Davidian compound at Waco, TX, exactly two years before, was convicted of the bombing and was executed June 11, 2001. The ATF had offices in the OK federal building. Terry L. Nicholls, an army buddy of McVeigh, was convicted of lesser charges.
1996 - One of the most memorable tornado outbreaks in Illinois history occurred on April 19, 1996. During the day, 33 tornadoes were reported as super cells erupted and moved across the state during the afternoon and evening hours. Wind estimates in excess of 170 mph were associated with some of the stronger tornadoes, one of which ripped through nearby Ogden, IL.
2002-- Mariners' third baseman Jeff Cirillo ties the major league record for consecutive errorless games at the hot corner by playing his 99th contest without a miscue. The mark took John Wehner more than eight years to establish playing as a journeyman infielder with the Dodgers, Pirates and Marlins.
Stanley Cup Champions This Date
1947 Toronto Maple Leaves
[headlines]
--------------------------------------------------------------

--------------------------------------------------------------

SuDoku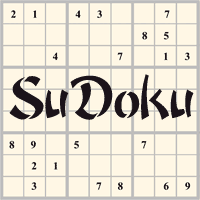 The object is to insert the numbers in the boxes to satisfy only one condition: each row, column and 3x3 box must contain the digits 1 through 9 exactly once. What could be simpler?
http://leasingnews.org/Soduku/soduko-main.htm
--------------------------------------------------------------

Daily Puzzle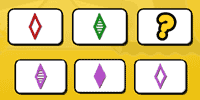 How to play:
http://www.setgame.com/set/puzzle_frame.htm
Refresh for current date:
http://www.setgame.com/set/puzzle_frame.htm
--------------------------------------------------------------


http://www.gasbuddy.com/
http://www.gasbuddy.com/GB_Map_Gas_Prices.aspx
http://www.gasbuddy.com/GB_Mobile_Instructions.aspx
--------------------------------------------------------------

Weather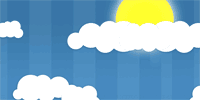 See USA map, click to specific area, no commercials
--------------------------------------------------------------

Traffic Live---
Real Time Traffic Information
You can save up to 20 different routes and check them out with one click,
or type in a new route to learn the traffic live
--------------------------------