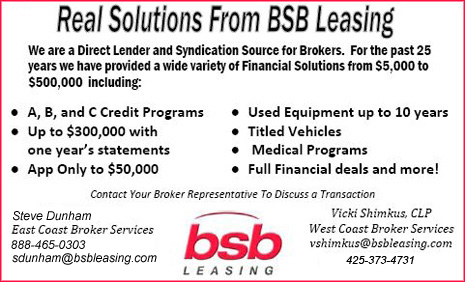 Wednesday, April 21, 2010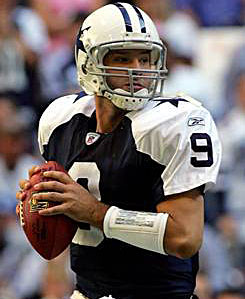 Football Quarterback Antonio Ramiro "Tony" Romo born April 21, 1980 San Diego, California, raised in Burlington, Wisconsin. He played college football at Eastern Illinois University in Charleston, Illinois. He went undrafted during the 2003 NFL Draft; he joined the Dallas Cowboys in summer training camp, sitting third. After Vinny Testaverde's tenure in Dallas ended in 2005, the Cowboys signed veteran quarterback Drew Bledsoe, the eighth starting quarterback for the Cowboys since 2000. Elevated to the Cowboys' #2 quarterback in 2005. He eventually took over the starting quarterback role from Drew Bledsoe during half time against the New York Giants on October 23, 2006. Romo finished the 2009 season as the first quarterback in team history to take every snap for a full season. He also passed his own mark for single season passing yardage, with 4,483 yards, and became the first Cowboys quarterback to throw 20+ touchdowns and less than ten interceptions in a season. His eight 300 yard games was also a team record, surpassing his own record from 2007. His 1.6% interception percentage tied a team record, and his career interception percentage is now the lowest in franchise history.
http://www.tonyromo9.com/index.php?option=com_content&view=article&id=73&Itemid=63
http://www.myspace.com/tony_romo

Headlines---
Archives--April 21, 2000
Bob Rodi Launches Internet Leasing Software
Classified Ads---Controller
US Bancorp 1st Quarter—A Winner
by Christopher Menkin
NAELB Conference a Huge Success
Leasing Association Conference 2010
Classified Ads---Help Wanted
Sales Make it Happen by Christopher "Kit" Menkin
Leasing Sales Tea Party
Golden, Colorado---Adopt-a-Dog
News Briefs---
Goldman Sachs' profit doubles
Citigroup posts $4.4B profit in first quarter
BofA Card Unit Posts $952 Million Q1 Profit
GM to repay $5.8 billion in loans early
Synovus sees bright spot in latest loss
Yahoo profit nearly triples, tops analyst views
Bowersox closes 'Idol' on emotional high
The Cooking Channel, Spin-off to the Food Network
You May have Missed---
California Nuts Briefs--
Sports Briefs---
"Gimme that Wine"
Today's Top Event in History
This Day in American History
Spring Poem
SuDoku
Daily Puzzle
GasBuddy
Weather, USA or specific area
Traffic Live----

######## surrounding the article denotes it is a "press release"

[headlines]
--------------------------------------------------------------

[headlines]
--------------------------------------------------------------

[headlines]
--------------------------------------------------------------

[headlines]
--------------------------------------------------------------

[headlines]
--------------------------------------------------------------

[headlines]
--------------------------------------------------------------

[headlines]
--------------------------------------------------------------

[headlines]
--------------------------------------------------------------

[headlines]
--------------------------------------------------------------



News Briefs----
[headlines]
---------------------------------------------------------------

[headlines]
----------------------------------------------------------------
Today's Top Event in History
[headlines]
----------------------------------------------------------------
This Day in American History
1649 - The Toleration Act was passed by the Maryland Assembly. It protected Roman Catholics within the American colony against Protestant harassment, which had been rising as Oliver Cromwell's power in England increased.
1782 -- The Presidio, overlooking San Francisco, is erected by the Spanish to subdue Indians interfering with mail transmissions along El Camino Real.
1801-Birthday of M.T. Hunter, Essex County, Virginia, one of the South's most pro-slavery congressman and leader.
http://memory.loc.gov/ammem/today/apr21.html
1828 - Noah Webster published the first American dictionary. It took grammarian and Editor Noah Webster nearly 20 years to complete his two-volume dictionary of more than 35,000 entries.
1836-Battle of San Jacinto, in which Texas won independence from Mexico. A 570-foot monument dedicated on the 101st anniversary of the battle, marks the site on the banks of the San Jacinto River, about 20 miles from present city of Houston, TX, where General Sam Houston's Texans decisively defeated the Mexican forces led by Santa Ana in the final battle between Texas and Mexico.
http://www.lsjunction.com/events/jacinto.htm
http://www.sanjacinto-museum.org/
http://www.tsha.utexas.edu/handbook/online/articles/view/SS/qes4.html
1838-American naturalist, explorer, conservationist and author John Muir birthday, born at Dunbar Scotland, emigrated to the US in 1849,where he urged establishment of national parks and profoundly influenced US forest conservation. The 550-acre Muir Woods National Monument in Marin County (Mill Valley) name after him. In 1892, he and several other early preservationists formed the Sierra Club. Muir served as the club president for 22 years, tirelessly advocating the importance of preserving wilderness as a place where thousands of "tired, nerve-shaken, over-civilized people" could find spiritual and physical rejuvenation. It is hard to overestimate Muir's influence in fostering modern concepts of wilderness appreciation and protection. However, in practical terms, Muir and the Sierra Club lost several of their battles to protect the wilderness. From 1908 to 1913, Muir fought fervently against the proposed construction of the Hetch Hetchy dam in Yosemite National Park, which was being built to provide a reservoir of water for the city of San Francisco. Muir railed against his opponents, calling them "temple destroyers" and "devotees of raging commercialism," but to no avail--the dam was built and water covers the Hetch Hetchy Valley today.
http://www.sierraclub.org/john_muir_exhibit/
http://www.visitmuirwoods.com/
http://www.jmt.org/
http://www.sfgate.com/getoutside/1996/apr/muirwoods.html
1856 - The first railroad bridge over the Mississippi River opened with the first crossing of a locomotive. The train belonged to the Chicago, Rock Island, and Pacific Railroad Company, commonly known as the Rock Island. The bridge ran between Rock Island, Illinois and Davenport, Iowa.
1865- Abraham Lincoln's funeral train leaves Washington with hundreds of thousands of people surrounding the rail road tracks of his journey.
1869- President Ulysses S. Grant appointed Brigadier General Ely Samuel Park, who served as his military secretary during the Civil War, to the post of commissioner of Indian Affairs. He was the first Native American Indian ever appointed to be superintendent of Indian Affairs.
1878-Captain David B. Kenyon of Engine Company No. 21, New York City, installed the first firehouse pole. A hole was cut in an upper floor to accommodate a greased pole three inches wide that extended between the two stories, to enable the firemen to slide down the pole instead of using the stairs.
1895 - In New York City, Woodville Latham demonstrated the first moving picture projected on a screen.
1897--- Birthday of A. W. Tozer, one of the most popular and influential pastors to come out of the Christian and Missionary Alliance Church. Tozer was also a prolific writer, and his best- known publications include "The Pursuit of God" (1948) and "The Root of Righteousness" (1955). Died May 12, 1963
http://www.intouch.org/myintouch/mighty/portraits/aw_tozer_213610.html
1898 -- Using the sinking of battleship Maine as rallying cry, the US declares war on Spain in an attempt (successful) to acquire colonies seeking to win independence from Spain. The US gains Puerto Rico, Guam and the Philippines, with plans to annex the independent nation of Hawai'i later that year.
1914--- US marines occupy Vera Cruz México, stay 6 months.
1918- German flying ace Baron Manfred von Richtofen was shot down and killed during the battle of the Somme. .The 'Red Baron," so named for the color of his Fokker triplane, was credited with 80 kills in less than two years. Royal Flying Corp pilots recovered his body and the Allies buried him with full military honors.
1916-Birthday of record owner, but better known as DJ "Huntin' with Hunter," Hunter Hancock, Uvalde, Texas ( I remember listening to him when I went to University High School, West Los Angeles, California) Died August 4, 2004
http://www.electricearl.com/dws/hunter.html
http://en.wikipedia.org/wiki/Hunter_Hancock
1922-Guitarist Mundell Lowell Birthday
http://www.spaceagepop.com/lowe.htm
http://www.mundelllowe.com/
http://www.shs.starkville.k12.ms.us/mswm/MSWritersAndMusicians/musicians/
MundellLowe/Lowe.html
1924-Birthday of singer Clara Ward, Philadelphia, PA
http://www.aaregistry.com/african_american_history/830/One_of_gospels_best_Clara_Ward
http://multirace.org/firstday/stamp41.htm
http://musicstore.connect.com/artist/bio/100/878/2/bio-1008782.html
1924---Birthday of Ira Louvin, who formed a gospel and bluegrass duo with his brother Charlie, was born in Rainesville, Alabama. The Louvin Brothers first gained notice in the 1950s with their talking gospel songs, such as "Satan Is Real" and "Make Him a Soldier." Their secular hits included "When I Stop Dreaming" and "I Don't Believe You've Met My Baby." "Love Thy Neighbor as Thyself," a song written by the Louvin Brothers, remains popular among bluegrass groups. Ira Louvin died in a car crash in Jefferson City, Missouri on June 20th, 1965.
1944 - Birthday of Cathie Black - U.S. publisher, who was president of Heart Magazines, the world's largest publisher of monthly magazines with readership of nearly 125 million. Among the magazines under her overall direction were Cosmopolitan and Esquire.
1945--INOUYE, DANIEL K. Medal of Honor
Second Lieutenant Daniel K. Inouye distinguished himself by extraordinary heroism in action on 21 April 1945, in the vicinity of San Terenzo, Italy. While attacking a defended ridge guarding an important road junction, Second Lieutenant Inouye skillfully directed his platoon through a hail of automatic weapon and small arms fire, in a swift enveloping movement that resulted in the capture of an artillery and mortar post and brought his men to within 40 yards of the hostile force. Emplaced in bunkers and rock formations, the enemy halted the advance with crossfire from three machine guns. With complete disregard for his personal safety, Second Lieutenant Inouye crawled up the treacherous slope to within five yards of the nearest machine gun and hurled two grenades, destroying the emplacement. Before the enemy could retaliate, he stood up and neutralized a second machine gun nest. Although wounded by a sniper's bullet, he continued to engage other hostile positions at close range until an exploding grenade shattered his right arm. Despite the intense pain, he refused evacuation and continued to direct his platoon until enemy resistance was broken and his men were again deployed in defensive positions. In the attack, 25 enemy soldiers were killed and eight others captured. By his gallant, aggressive tactics and by his indomitable leadership, Second Lieutenant Inouye enabled his platoon to advance through formidable resistance, and was instrumental in the capture of the ridge. Second Lieutenant Inouye's extraordinary heroism and devotion to duty are in keeping with the highest traditions of military service and reflect great credit on him, his unit, and the United States Army.
1945-MAY, MARTIN O. Medal of Honor
Rank and organization: Private First Class, U.S. Army, 307th Infantry, 77th Infantry Division. Place and date: legusuku-Yama, Ie Shima, Ryukyu Islands, 19-21 April 1945. Entered service at: Phillipsburg, N.J. Birth: Phillipsburg, N.J. G.O. No: 9, 25 January 1946. Citation: He gallantly maintained a 3-day stand in the face of terrible odds when American troops fought for possession of the rugged slopes of legusuku-Yama on Ie Shima, Ryukyu Islands. After placing his heavy machinegun in an advantageous yet vulnerable position on a ridge to support riflemen, he became the target of fierce mortar and small arms fire from counterattacking Japanese. He repulsed this assault by sweeping the enemy with accurate bursts while explosions and ricocheting bullets threw blinding dust and dirt about him. He broke up a second counterattack by hurling grenades into the midst of the enemy forces, and then refused to withdraw, volunteering to maintain his post and cover the movement of American riflemen as they reorganized to meet any further hostile action. The major effort of the enemy did not develop until the morning of 21 April. It found Pfc. May still supporting the rifle company in the face of devastating rifle, machinegun, and mortar fire. While many of the friendly troops about him became casualties, he continued to fire his machinegun until he was severely wounded and his gun rendered useless by the burst of a mortar shell. Refusing to withdraw from the violent action, he blasted fanatical Japanese troops with hand grenades until wounded again, this time mortally. By his intrepidity and the extreme tenacity with which he held firm until death against overwhelming forces, Pfc. May killed at least 16 Japanese, was largely responsible for maintaining the American lines, and inspired his comrades to efforts which later resulted in complete victory and seizure of the mountain stronghold.
1945- One of the world's first great R&B labels, Modern Records, is formed by Saul and Jules Bihari in Los Angeles. It would prove to be the launching pad for everyone from John Lee Hooker to Etta James.
1947---Birthday of new wave performer Iggy Pop, whose real name is James Jewel Osterberg, was born in Ann Arbor, Michigan. Pop and his band the Stooges, formed in 1968, are now considered forerunners to the punk rock movement. He earned notoriety for his wild concert performances, which included flinging himself into audiences and smearing his body with anything handy, from peanut butter to blood.
1948-First Polaroid camera sold in US and becomes obsolete with the popularity of the digital camera at the turn of the 20th century.
1951- Les Paul and Mary Ford's "How High the Moon" hits #1.
1951 - Top Hits
If - Perry Como
Mockingbird Hill - Les Paul & Mary Ford
Would I Love You - Patti Page
The Rhumba Boogie - Hank Snow
1956 --- "Heartbreak Hotel," Elvis Presley's first single for RCA Victor, went to number one in the US. It stayed in the top spot for eight weeks, becoming his first million-seller.
1958- The Platters' "Twilight Time" hits #1
1959---Top Hits
Come Softly to Me - The Fleetwoods
I Need Your Love Tonight - Elvis Presley
(Now and Then There's) A Fool Such as I - Elvis Presley
White Lightning - George Jones
1960 -- Dick Clark, described as "the single most influential person" in the pop music business, testifies before a congressional committee investigating payola. He admits he had a financial interest in 27% of the records he played on his show in a 28 month period.
1961 - The Beatles debut at the Cavern Club in Liverpool, England.
1962 - Elvis Presley's "Good Luck Charm" hits #1
1963 - The Beatles went to the Crawdaddy Club in London to see the Rolling Stones. Impressed with the Stones, the Beatles recommended them to their former publicist Andrew Loog Oldham. Oldham became manager of the Rolling Stones.
1966-President Lyndon B. Johnson in 1966 presented the Medal of Honor awarded posthumously in the Vietnam War to the first African American soldier, Private. First Class Milton Lee Olive, III, Company B, 503rd Infantry, 173rd Airborne Brigade, who was killed when he grabbed an enemy grenade and fell on it to save the lives of four companions.
1967 - MARTINI, GARY W. Medal of Honor
Rank and organization: Private First Class, U.S. Marine Corps, Company F, 2d Battalion, 1st Marines, 1st Marine Division. place and date: Binh Son, Republic of Vietnam, 21 April 1967. Entered service at: Portland, Oregon. Born: 21 September 1948, Lexington, Va. Citation: For conspicuous gallantry and intrepidity at the risk of his life above and beyond the call of duty. On 21 April 1967, during Operation UNION* elements of Company F, conducting offensive operations at Binh Son, encountered a firmly entrenched enemy force and immediately deployed to engage them. The marines in Pfc. Martini's platoon assaulted across an open rice paddy to within 20 meters of the enemy trench line where they were suddenly struck by hand grenades, intense small arms, automatic weapons, and mortar fire. The enemy onslaught killed 14 and wounded 18 marines, pinning the remainder of the platoon down behind a low paddy dike. In the face of imminent danger, Pfc. Martini immediately crawled over the dike to a forward open area within 15 meters of the enemy position where, continuously exposed to the hostile fire, he hurled hand grenades, killing several of the enemy. Crawling back through the intense fire, he rejoined his platoon which had moved to the relative safety of a trench line. From this position he observed several of his wounded comrades lying helpless in the fire-swept paddy. Although he knew that 1 man had been killed attempting to assist the wounded, Pfc. Martini raced through the open area and dragged a comrade back to a friendly position. In spite of a serious wound received during this first daring rescue, he again braved the unrelenting fury of the enemy fire to aid another companion Lying wounded only 20 meters in front of the enemy trench line. As he reached the fallen marine, he received a mortal wound, but disregarding his own condition, he began to drag the marine toward his platoon's position. Observing men from his unit attempting to leave the security of their position to aid him, concerned only for their safety, he called to them to remain under cover, and through a final supreme effort, moved his injured comrade to where he could be pulled to safety, before he fell, succumbing to his wounds. Stouthearted and indomitable, Pfc. Martini unhesitatingly yielded his life to save 2 of his comrades and insure the safety of the remainder of his platoon. His outstanding courage, valiant fighting spirit and selfless devotion to duty reflected the highest credit upon himself, the Marine Corps, and the U.S. Naval Service. He gallantly gave his life for his country.
1967 - Top Hits
Somethin' Stupid - Nancy Sinatra & Frank Sinatra
This is My Song - Petula Clark
A Little Bit Me, A Little Bit You - The Monkees
Lonely Again - Eddy Arnold
1967 - Severe thunderstorms spawned 48 tornadoes in the Upper Midwest. Hardest hit was northern Illinois where sixteen tornadoes touched down during the afternoon and evening hours causing fifty million dollars damage. On that Friday afternoon tornadoes struck Belvidere IL, and the Chicago suburb of Oak Lawn, killing 57 persons.
1969- Rock singer Janis Joplin gave one of her greatest performances at the Royal Albert Hall in London. The show was attended by a glittering array of British rock performers. A year-and-a-half later, on October 4th, 1970, Joplin was dead of a drug overdose. She had just finished recording her album "Pearl," which contained her first number-one single, Kris Kristofferson's "Me and Bobby McGhee."
1970- Elton John makes his stage debut as a solo act when he opens for T. Rex, Spooky Tooth, and Jackie Lomax at the Roundhouse in London.
1971-- "Sticky Fingers," the Rolling Stones' first album for their own label, Rolling Stones Records, was released.
1973- Tony Orlando and Dawn's "Tie a Yellow Ribbon Round the Ole Oak Tree" hits #1
1973-Alice Cooper had the #1 album in the US with "Billion Dollar Babies". The LP also topped the chart in the UK.
1975---Top Hits
Philadelphia Freedom - The Elton John Band
(Hey Won't You Play) Another Somebody Done Somebody Wrong Song - B.J. Thomas
He Don't Love You (Like I Love You) - Tony Orlando & Dawn
Always Wanting You - Merle Haggard
1975 - No. 1 Billboard Pop Hit: "(Hey Won't You Play) Another Somebody Done Somebody Wrong Song," B.J. Thomas. The song has the longest title of any No. 1 single.
1976 - A Cadillac convertible, the 'last' American-made rag top automobile, came off the assembly line at GM's production facility in Detroit, Michigan, ending a tradition starting in 1916. A few years later, Chrysler Corporation, headed by Lee Iacocca, began producing soft-top cars again. Ford then brought back the convertible Mustang and GM returned with the convertible Pontiac Sunbird and a smaller Cadillac version.
1976-Ex-Raspberrlies lead singer Eric Carmen enters the pop chart with his first and biggest solo smash, "All by Myself." It peaks at #2.
1977 - Annie, a musical based on Harold Gray's comic strip Little Orphan Annie, debuted on Broadway. The play received rave reviews, and Dorothy Louden, who played the sinister orphanage matron, received a Tony for Best Actress in a Musical/Comedy for her performance.
1979- Amii Stewart's "Knock on Wood" hits #1
1980 - The temperature at International Falls, MN hit 90 degrees.
1983---Top Hits
Billy Jean - Michael Jackson
Come on Eileen - Dexys Midnight Runners
Mr. Roboto - Styx
Dixieland Delight - Alabama
1984 - Michael Jackson's album "Thriller" slipped from number 1 to number 3 on the pop album charts after 37 weeks at #1, setting a record in for the longest run at the top.
1984 - David Palmer pitched the fourth shortened, perfect game in the history of major-league baseball. Palmer was taking the Montreal Expos to a 4-0 lead over the St. Louis Cardinals when the home plate umpire called the game after five innings due to rain. Until that point, Palmer had made 57 pitches.
1987 - For the first time, the United States Postal Service offered special occasion stamps. Among the messages offered were: "Happy Birthday," "Get Well" and others.
1988 - After having had just twelve rainouts in the previous twenty-six years at Dodger Stadium, a third day of heavy rain in southern California rained out a double-header at Dodger Stadium which had been scheduled due to rainouts the previous two days.
1989 - The temperature at Las Animas, CO, soared to 100 degrees to establish a state record for April. Twenty-two cities in the central and southwestern U.S. reported record high temperatures for the date. Eight cities equaled or exceeded previous April records.
1991---Top Hits
You're in Love - Wilson Phillips
Baby Baby - Amy Grant
Joyride - Roxette
Down Home - Alabama
1995 - The FBI arrested former soldier Timothy McVeigh at an Oklahoma jail where he had spent two days on minor traffic and weapons charges; he was charged in connection with the Oklahoma City bombing two days earlier in which over 200 people were killed by a truck bomb that exploded in front of a Federal building
1997 - The ashes of 1960s LSD guru Timothy Leary and "Star Trek" creator Gene Roddenberry were blasted into space in the world's first space funeral.
1999 - Elvis Crespo is the big winner at Billboard's Latin Music Awards. The merengue star picks up four trophies, tying him with Selena for the most wins at one show. Crespo takes three awards in the tropical/salsa category - album of the year, male; album of the year, new artist; and hot Latin track of the year - as well as the prize for Latin dance maxi-single.
1999 - Brooks & Dunn debut their newest video, "South of Santa Fe," while internet site country.com simultaneously streams the video using Microsoft Windows Media technology. It is the first time that a country video debuts simultaneously on TV and the Internet.
2000 --In Cincinnati, the Dodger/Red game is delayed for 27 minutes due to the umpires' equipment being accidentally been shipped to New York. Replacement gear is secured from a downtown store but due to heavy traffic a police escort is needed to get the goods to Cinergy Field.
2002--- Atlanta shortstop Rafael Furcal ties a major league record, which was most previously done by White Sox outfielder Lance Johnson in 1995, by hitting three triples in a game. The last time a Braves' player hit three three-baggers in one contest was on June 13, 1956 when Danny O'Connell accomplished the feat.

[headlines]
--------------------------------------------------------------

--------------------------------------------------------------

SuDoku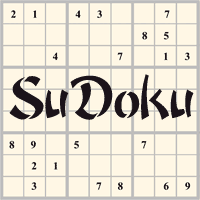 The object is to insert the numbers in the boxes to satisfy only one condition: each row, column and 3x3 box must contain the digits 1 through 9 exactly once. What could be simpler?
http://leasingnews.org/Soduku/soduko-main.htm
--------------------------------------------------------------

Daily Puzzle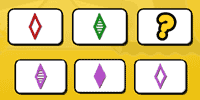 How to play:
http://www.setgame.com/set/puzzle_frame.htm
Refresh for current date:
http://www.setgame.com/set/puzzle_frame.htm
--------------------------------------------------------------


http://www.gasbuddy.com/
http://www.gasbuddy.com/GB_Map_Gas_Prices.aspx
http://www.gasbuddy.com/GB_Mobile_Instructions.aspx
--------------------------------------------------------------

Weather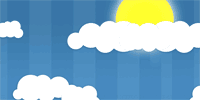 See USA map, click to specific area, no commercials
--------------------------------------------------------------

Traffic Live---
Real Time Traffic Information
You can save up to 20 different routes and check them out with one click,
or type in a new route to learn the traffic live
--------------------------------