Syndication Manager
Rancho Cucamonga, CA

Knowledge of transportation industry a plus, but not required. Compensation commensurate with experience
contact: wdalton@crlease.com
We can finance or lease any make or model
of truck, bus, or equipment


Wednesday, April 6, 2011
Share Leasing News
Pictures from the Past---Gail Whitehouse
Classified Ads---Sales
Repeal of 1099 Provision Goes to President for Signature
Funders Looking for a Broker List---Up-date
Maxim $500,000 Stainless Steel Wine Tanks
New Chairman of Truck Renting/Leasing
Classified Ads---Help Wanted
Sales makes it Happen—by Bob Teichman, CLP
"Choices"
Charlie Chan Saying….
Full Report---What's Hot and What's Not/Equipment Leasing
New ELFF Study on Lessors Now Available
Record Amount of Idle Money in US Bank Accounts
Global Medical to reach $56 Billion by 2017
The Alta Group Strengthens its Latin American Unit
Austin, Texas---Adopt a Dog
News Briefs---
Fed members raise specter of higher interest rates
Online ACH Services Starting To Have an Effect
Billionaire Udvar-Hazy's Air Lease Files for IPO
Caterpillar chief assures Quinn company staying in state
Boeing details metal fatigue that ripped hole in 737
Chat Show Host Wendy Williams Out Dancing with the Stars
Broker/Funder/Industry Lists | Features (collection)
Top Ten Stories Chosen by Readers | Top Stories last six months

You May have Missed---
Sports Briefs---
"Gimme that Wine"
This Day in American History
SuDoku
Daily Puzzle
GasBuddy
Weather, USA or specific area
Traffic Live----

######## surrounding the article denotes it is a "press release" and was not written by Leasing News nor information verified, but from the source noted. When an article is signed by the writer, it is considered a "by line." It reflects the opinion and research of the writer. It is considered "bias" as it is the writer's viewpoint.

[headlines]
--------------------------------------------------------------

[headlines]
--------------------------------------------------------------

[headlines]
--------------------------------------------------------------

Sales Make it Happen
CHOICES
by Bob Teichman, CLP
Equipment leasing isn't the oldest profession in the world, but it comes close. There is evidence that agricultural leases were written over 4,000 years ago. Leases are no longer written on clay tablets, but types of assets leased then are leased today. We still lease agricultural equipment, we still lease land, we still lease cattle.
But leasing as we know it only really dates from the mid-twentieth century. Then a lessor could be a generalist, serving to its customers whatever kind of equipment they wanted using a limited palette of leases. Credit decisions were either heavily oriented towards collateral, or required intensive due diligence. Industry specialists were mainly affiliated with manufacturers.
Today the equipment leasing world is far more complex. Small ticket, medium ticket, large ticket, application-only, full disclosure, domestic, cross-border; the variations alone could and do fill entire volumes.
So how does a small practitioner decide where to spend his or her valuable selling time? Unlike large lessors, who cover all markets through specialized units, the small lessor or broker must establish limits and make careful choices.
Many successful lessors choose to specialize by industry. They learn all they can about their chosen industry, write articles for their industry's newsletters, join their industry's associations and exhibit at their industry's trade shows. They become part of the industry, are well-known to vendors and manufacturers, and, as a result, are the first lessors to come to mind when the subject of financing comes up.
Often, lessors work with industries with which they worked before they entered the leasing business. But how does a lessor with no equipment background choose an industry? The process may start with a preferred vendor, or with an acquaintance, or with a personal interest in a process or device. It doesn't matter if the starting point is small so long as the lessor maintains direction and a continued interest in the industry.
As with all industries, the equipment leasing business has peaks and valleys; we are still recovering from the most recent downturn. What happens to the lessor if his or her preferred industry goes into a decline? When the economy turned bad a few years ago I received a call from a lessor who specialized in an industry which few lenders wanted to fund. He believed he was at a dead end, since he didn't know any other business but that of his specialty. I suggested that he help his vendors obtain financing for their own needs and that he expand his vendor relationships by asking his industry vendors to refer companies who supplied equipment to them. This strategy worked.
Specializing in an industry doesn't mean turning away entirely from related opportunities. But it does require focus and dedication, and can pay long term dividends, both personal and economic.
Bob Teichman, CLP
Teichman Financial Training
"Education & training for equipment leasing and financing personnel"
BoTei@aol.com

[headlines]
--------------------------------------------------------------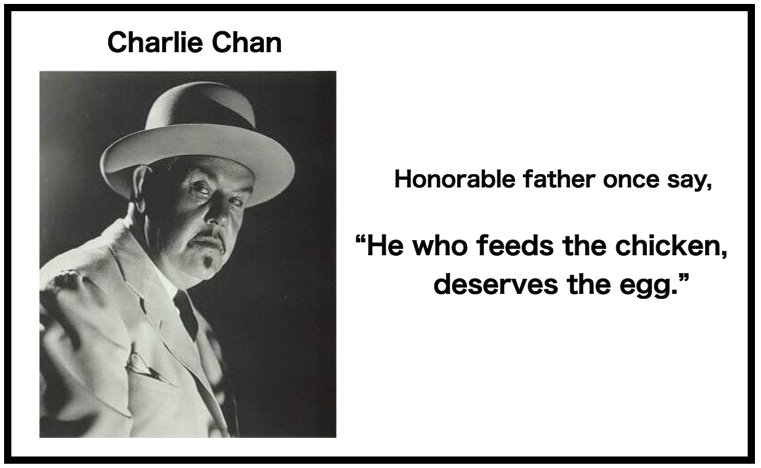 [headlines]
--------------------------------------------------------------

Full Report---What's Hot and What's Not in Equipment Leasing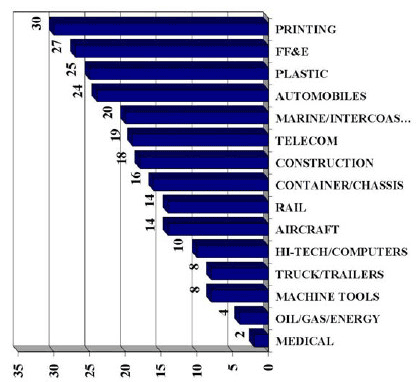 (Lowest Score Being the Best)

What equipment will be popular to lease, and what perhaps to avoid or downplay, can be learned from the 155 responses, 93% were lessors, asset-based lenders, or financial advisors, and 7% were service providers, to the excellent report from the Independent Equipment Company, with the assistance of the Equipment Leasing and Finance Association.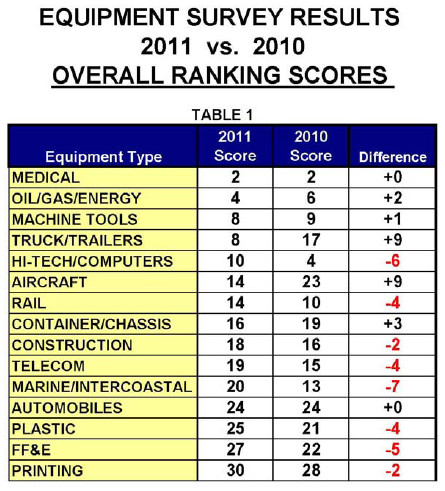 "This year's results show that respondents felt that very strong (positive) future equipment leasing opportunities would exist in medical (+252), oil/gas/energy (+133), hi-tech/computer (+102), truck/trailer (+63), and machine tools (+47), while being greatly diminished in plastic (-49), automobiles (-76), construction (-83), FF&E (- 102), and printing - falling to a new record low of (-229).
It is interesting to note that this year's top and bottom scores, medical (+252), and printing (-229) are almost exact opposites, clearly showing preference within the industry. Also, as previously mentioned, this year printing broke the 21 year all-time low set by automobiles (-181) in the 2009 survey.
" Overall, survey respondents rated six (6) equipment types very highly (+20 or greater), and six (6) equipment types very low; a slight improvement over last year.
"Thus, these results indicate that leasing companies continue to be very selective about which equipment types to focus on."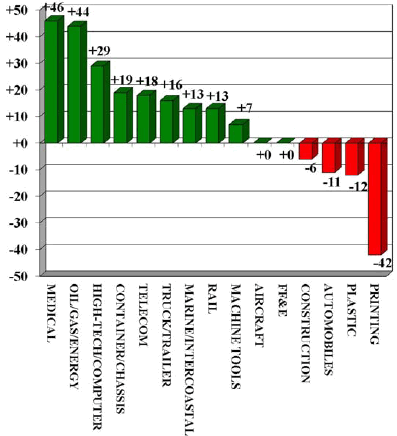 It is important to read the reports synopsis of what equipment managers and leasing companies remain optimistic in some of their equipment outlooks, yet decidedly pessimistic in others. From the Independent
Equipment Company:
1. Specifically, medical equipment was the clear winner in this year's survey, finishing in first place for a record sixth year in a row. In addition, this sector also showed the greatest increase in residual values (+23) of all equipment types. This very strong finish is believed to highlight the medical industry's preference for leased equipment, which continues unabated, driven by demographics linked to the 'baby-boomer' generation. This flies in the face of the potential negative impact that healthcare "reform" could have on the sector, along with various potential DRA reimbursement cuts, rules, etc., aimed at the industry, potentially making used equipment more desirable.
2. Oil/gas/energy finished in second place this year, after finishing in third place in the last survey. This sector showed a slight improvement in preference (+2) and also finished just behind medical with the second largest increase in residual value position (+22). This finish continues to reflect optimism by some over opportunities in 'clean energy' technology and equipment. In addition, a drilling boom has developed in the natural gas/oil segment which has caused solid increases in drilling rig values.
3. Machine tools finished in third place with a minor increase (+1) in preference over last year. This ranking is believed to be linked to the dramatic turnaround in the domestic and the global manufacturing sector which caused sales in the primary market to increase by over 85%. This ranking is also believed to be linked to financing choices relative to smaller ticket size opportunities related to one-off deals, or large vendor product line financings, or entire manufacturing plant fundings. Furthermore, the secondary market for machine tools has also improved dramatically over the past year.
4. Truck/trailer finished in fourth place with a sharp increase of (+9) in preference; the same increase as in last year's survey. There is significant renewed optimism in this equipment type as sales of both new and used truck/trailers increased smartly along with prices. In addition, the freight tonnage index has been steadily improving every month.
5. Hi-tech/computers rounded out the top five showing a moderate decline in preference (-6) from last year's score. This industry continues to operate on very low margins yet has a very large secondary market base. Thus, volume is important. Over the past year, hi-tech/computer market has been status quo.
6. Aircraft finished in sixth place showing a significant improvement in preference (+9) over last year's survey. However, it ranked third from the bottom in change of residual position. This indicates that respondents view this equipment market as being in a turnaround position with improvement showing in the commercial sector, and optimism rising in the beleaguered business jet segment. However, the rising price of fuel could negatively impact profits in this industry.
7. Meanwhile, rail finished in seventh place with a moderate decline in preference (-4). This is believed to be linked to improving, but still somewhat soft conditions within this industry caused by a significant number (300,000+) of rail cars in storage. It is believed that once this problem has been resolved, the stage will be set for a strong turnaround within this market segment.
8. Containers/chassis finished in eighth place with an improvement in preference of (+3) over last year's survey. This market's segment is experiencing a tremendous comeback over a cataclysmic 2009 wherein current production volume has increased by some 10 times and day rates have nearly doubled. Conditions in this segment are very strong and look to remain so into the near future.
9. Construction finished in ninth place, the same place as last year with a slight decline in preference (-2). The market conditions for this segment are still somewhat soft although resellers are experiencing shortages in certain types of used equipment. This seems to be the result of the drastic declines in new equipment sales over the past two years. Market conditions for this segment are expected to remain soft for at least the next two years. This could present an opportunity to buy low and sell high in the near term.
10. Telecom finished in tenth place with a moderate decline in preference (-4) over last year's survey. This equipment segment seems to be turning the corner in demand with major capex expansions being undertaken in order to significantly increase broadband capacity related to video and data transfer. In addition, the industry is also ramping up LTE (Long Term Evolution) to accommodate 4G mobile phones. Sales in the primary market and secondary market are expected to increase for the foreseeable future. Also, sales of IP PBX systems remain strong.
11. Marine/Intercoastal finished in eleventh place with a sizeable decrease in preference (-7). This preference decline is believed to be related to the supply and demand problems in the container shipping segment wherein deliveries of new container ships are rapidly outpacing shipping demand. Also, used marine vessel prices have improved only slightly over the past year. In addition, the offshore vessel market for the GOM has been adversely impacted by the drilling moratorium; however, intercoastal market conditions are quite good.
12. Automobiles finished in twelfth place with no net improvement in preference from last year. This equipment type has experienced increased sales in both the primary and secondary markets. New equipment sales are expected to increase for the third year in a row, and late model used car prices have increased so much they are impinging on new car prices. Also, the leasing penetration rate has increased in this sector.
13. Plastic finished in thirteenth place from last year's eleventh place, showing a moderate decrease in preference of (-4). Currently, this market segment is experiencing a turnaround in almost all categories, with the sales of new injection molding equipment actually increasing after years of steady decline, and used prices increasing by 20% to 30+% year over-year. Thus, the stage has been set for a comeback in this equipment segment.
14. Next, FF&E finished in second to last position, after finishing fourth to last in the 2010 survey and also showed a moderate decline in preference of (-5). Even though sales in the primary market are forecast to increase this year, conditions in this secondary market remain bloated and are expected to remain so for at least another year or two. Also, some are skeptical of the industry's forecast showing improvements in sales, considering the high unemployment rate and somewhat muted outlook for job creation, both having adverse impacts on office space. However, the outlook for bankruptcies shows improvement thus a potential flood of more used equipment on the market should be averted if the domestic economy stays on track.
15. Finally, printing equipment finished in last place, for the second year in a row with a decline in preference of (-2). This equipment type also had the steepest decline in assumed residual values of all equipment types; a dismal showing. The economics surrounding this industry are not healthy, as more and more publications, flyers, newspapers, etc. move away from print media to digital. Nonetheless, the industry appears to have bottomed during 2010 and is undergoing a slow and deliberate turnaround albeit working with a smaller end user base. Thus, price declines are slowing and discounts related to new equipment sales are falling. Market participants generally have a feeling of 'cautious optimism'.
FINAL COMMENTS
This year marks the first year of positive survey results after two straight years of very negative findings. However, the results of the survey have improved annually from 2009's bottom. Thus, it is apparent that most, if not all equipment types – hit inflection points around December of 2009 with steady improvements following. In spite of this, knowledgeable operating lessors with solid marketing experience, may take a contrarian view to parts of this survey, and consider a sharp drop in popularity for a given equipment type to be an opportunity for future business success.
The Equipment Company reports lists the following comments received from the 155 responses about the greatest threats to the secondary market, and show that fear itself is still something to fear; don't let it depress you, just be concerned that those reporting continue to be aware about:
the cost of financing for small/medium businesses which buy used equipment;

slower economic growth than expected, rising interest rates;

more bank foreclosures resulting in government attempts to manage bank lease

portfolios, lacking the general knowledge and resources necessary to maximize portfolio values;

access to capital to finance used equipment purchases;

continued weak recovery, compared to past recoveries, with GDP growth rate weak and unemployment high;

potential double dip recession negatively affecting Capex budgets;

lack of liquidity;

double dip recession;

global economic recession, trade war, high interest rates, and continued regulations that obsolete equipment too quickly;

poor economy and record high government debt;

software re-licensing fees and OEM support;

the overall economy;

struggling economy, unemployment, housing (lack of new starts);

slowing economy;

$4.00+ gasoline; and

downturn in the economy.

Full Report "What's Hot, What's Not:"
http://leasingnews.org/PDF/ELFA_hotnot411.pdf
Why Choose Advanced Property Tax Compliance?


Dedicated to the leasing industry
click here to learn more.

Hear What Our Clients say about us
click here

Gary DiLillo, President 216-658-5618 or gary@avptc.com
[headlines]
--------------------------------------------------------------

New ELFF Study on Lessors Now Available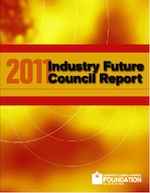 "The Place of Independents", written by Michael Fleming, CAE, and David Wiener, both from The Alta Group, has been published by the Equipment Leasing and Finance Foundation (ELFF).
David Weiner says the report details both projections and certain traits for this market segment, including the impact of the recent economy and what opportunities still exist.
Will they be able to continue, in some fashion, to capitalize on the various market opportunities presented by the exits of many lessors?
"Historically, independents have sustained a successful place in the industry, holding dominant market share largely due to an ability to seize opportunities quickly. However, in the last few years, however, consolidation and the aggressive growth of captive leasing companies and bank lessors have relegated independents to third place. But even with a relatively small market share today, their market size of $200 to $250 billion in new business volume annually presents a large and diverse playing field in which medium and large independent companies may find good niche markets and develop valuable specialties.
"The study addresses what can be learned from independents historically successful efforts to help design the future success strategy for independents."
Foundation contributors can access the report for free. Non-donors may purchase a copy for $300.
To order:
https://www.store.leasefoundation.org/cgi-bin/msascartdll.dll/ProductInfo?productcd=Independent2011

John Kenny Receivables Management
www.jrkrmdirect.com

• End of Lease Negotiations & Enforcement
• Fraud Investigation
• Credit Investigations
• Asset Searches
• Skip-tracing
• Third-party Commercial Collections
The Solution to Your Credit & Accounts Receivable Needs
John Kenny
315-866-1167 | John@jkrmdirect.com
(Leasing News provides this ad as a trade for investigations
and background information provided by John Kenny)
[headlines]
--------------------------------------------------------------

[headlines]
--------------------------------------------------------------

[headlines]
----------------------------------------------------------------
This Day in American History
-------------------------------------------------------------

SuDoku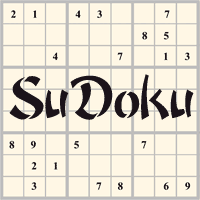 The object is to insert the numbers in the boxes to satisfy only one condition: each row, column and 3x3 box must contain the digits 1 through 9 exactly once. What could be simpler?
http://leasingnews.org/Soduku/soduko-main.htm
--------------------------------------------------------------

Daily Puzzle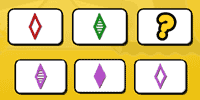 How to play:
http://www.setgame.com/set/puzzle_frame.htm
Refresh for current date:
http://www.setgame.com/set/puzzle_frame.htm
--------------------------------------------------------------


http://www.gasbuddy.com/
http://www.gasbuddy.com/GB_Map_Gas_Prices.aspx
http://www.gasbuddy.com/GB_Mobile_Instructions.aspx
--------------------------------------------------------------

Weather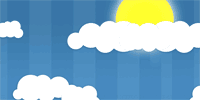 See USA map, click to specific area, no commercials
--------------------------------------------------------------

Traffic Live---
Real Time Traffic Information
You can save up to 20 different routes and check them out with one click,
or type in a new route to learn the traffic live
--------------------------------