Business Development Officer
Baltimore-Washington DC Area

Existing client base a plus, work from
corporate office as needed.
Salary plus commission structure,
benefits, expense plan.
Allan Levine 443 796 7337
Nancy Pistorio 443 796 7325
Email: Alevine@madisoncapital.com
or npistorio@madisoncapital.com
A great place to work
www.madisoncapital.com
35 years equipment & vehicle financing full service direct funder
for small to mid-ticket transactions,
with syndication abilities for large ticket.
Friday, April 12, 2013


Today's Equipment Leasing Headlines

Archives---April 12, 2002
Commercial Money Center Exposed
Classified Ads---Collections
---Update: Leasing Companies Out of Business
plus No Longer taking Broker/Discounting Business
New Hires---Promotions
Classified Ads---Help Wanted
E-Discovery Catches Up with Mobile Devices
By Tom McCurnin
Cartoon---Partnership
"What To Expect When Seeking Business Financing"
---Direct Capital Guide PDF Included
Franchise "Top 500 Restaurant Chain" Rebound!
by Christine Blank, qrsmagazine.com
Twitterverse--Are you a "Tweep" or "Twitterati"?
by NetLingo
Regional Banks Navigate Choppy Operating Conditions 1st Q
by Kevin Dobbs and Marshall Schraibman, SNL financial
Conferences—Monday Last Day NAELB online register/
Except at Conference—AGLF/NVLA Open
Open Positions at Leasing Funders/Various Locations
Boxer
San Diego, California--Adopt-a-Dog
News Briefs---
Mortgages fall after bleak news about jobs
4 Advantages to Leasing Office Equipment
Cramer Likes Leasing, particularly KeyCorp
New home prices rise in Canada
Prime Trailer Leasing Launches New Website
Ex-Apple execs airlifted out of JCPenney HQ
Broker/Funder/Industry Lists | Features (collection)
Top Ten Stories Chosen by Readers | Top Stories last six months

You May have Missed---
SparkPeople--Live Healthier and Longer
Sports Briefs---
California Nuts Brief---
"Gimme that Wine"
This Day in American History
SuDoku
Daily Puzzle
GasBuddy
Weather, USA or specific area
Traffic Live----


######## surrounding the article denotes it is a "press release" and was not written by Leasing News nor information verified, but from the source noted. When an article is signed by the writer, it is considered a "by line." It reflects the opinion and research of the writer.
Please send Leasing News to a colleague and ask them to subscribe.
We are free!

[headlines]
--------------------------------------------------------------
Archives---April 12, 2002
Commercial Money Center Exposed
Ask Joe Bonanno's Question: "Are they a member of NAELB?"
(Edited for length)

Joseph Bonanno, Esq., CLP, is the legal counsel for the National Association of Equipment Leasing Brokers. It is his intention that if a "funder" is not a member of NAELB, a member should not do business with them. He states this because the association then has no recourse in "negotiating" matters.
The other day, Leasing News stated he should get a medal. He responded:
"Thank you for your kind words of suggestion that I should receive a 'medal.' "However, realize that the entire process involving CMC was an NAELB matter.
"Neither myself nor the NAELB takes any delight in what occurred with CMC and apparently you are finding out about even more issues that can potentially make the overall situation even more unfortunate."
"Dear NAELB members:
"The Board of Directors has unanimously voted to expel Commercial Money Center ( 221 WestCrest Street, #200, Escondido, California ) for membership in the National Association of Equipment Lease Brokers based on the filings of a complaint by a member for ethical violations. The action was taken in accordance with the NAELB ethics procedures. As always, the NAELB advised that members conduct business with other members so that the ethics program can benefit our members. "
Sincerely,
Mike Meacher , NAELB President
Mr. Bonanno replied: "...If a company can't return an advance rental, no matter what the circumstances are, including an expulsion form NAELB, then something more is wrong than just this one incident. We have other complaints, but I can tell you, not returning the advance rental, this is a red flag. They don't have the money. Something is really wrong here. We need to notify our members not to do business with this company."
February, 2010

"Sterling Wayne Pirtle, 72, and Ronald Allen Fisher, 68, both pleaded guilty to one count each of conspiracy to commit bank fraud and tax evasion.
"The defendants admitted they engaged in a scheme through Commercial Money Center that involved the sale of pools of fraudulent sub-prime equipment leases to financial institutions.
"According to the plea agreements, Pirtle and Fisher included $70 million worth of fraudulent leases in the pools they sold to the financial institutions.
"Before declaring bankruptcy, CMC obtained more than $300 million from financial institutions through its sale of sub-prime equipment lease pools.
"The tax evasion counts stemmed from unreported income each defendant earned at CMC. Both Pirtle and Fisher admitted they evaded payment of about $1 million each in personal income taxes on the millions of dollars they received from CMC."
http://www.leasingnews.org/list_alpha_new.htm#commFinG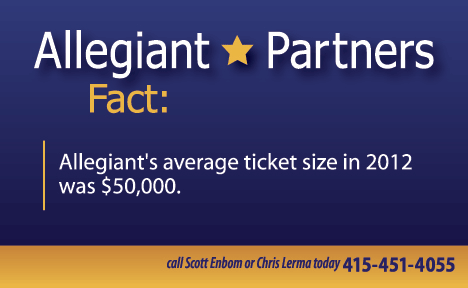 [headlines]
--------------------------------------------------------------
Classified Ads---Collections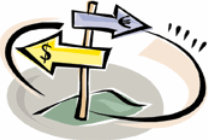 (These ads are "free" to those seeking employment
or looking to improve their position)

Long Grove, Illinois
17+ years Comdisco, accounts receivable, collections, customer service, plus senior management, seeking full time or part time assignment. 847-359-4066roborgaard@aol.com | Resume
Port St Lucie, FL
20+ yrs exp. commercial collection/late stage specialist.
Prefer to work from home based office or transfer to Sarasota areamichaelgalan@comcast.net | Resume
Free Posting for those seeking employment in Leasing:
http://www.leasingnews.org/Classified/Jwanted/Jwanted-post.htm
All "free" categories "job wanted" ads:
http://www.leasingnews.org/Classified/Jwanted/Jwanted.htm



• Contract Negotiations • Fraud Investigations
• Credit Investigations • Skip-tracing
• Third-party Commercial Collections
John Kenny
Receivables Management
For flat fee or commissions basis

john@jkrmdirect.com | ph 315-866-1167| www.jkrmdirect.com
[headlines]
--------------------------------------------------------------
---Update: Leasing Companies Out of Business
plus No Longer taking Broker/Discounting Business

Companies with an * are no longer in business. The others are companies that were taking broker business, but announced that they no longer are accepting broker business. Many have also down-sized or are managing an existing portfolio.

More details are available in this list by company name:
http://www.leasingnews.org/list_alpha_new.htm

*ABCO Leasing Inc., Bothell, WA
*ACC Capital, Midvale, Utah (lenders running off portfolio residuals, Leasing News receiving Evergreen non-notification complaints, demanding 12 more monthly payments)
Advantage Business Capital, Lake Oswego, Oregon
AEL Financial, Buffalo Grove, Illinois
(No longer taking new broker business)
Alliance Financial, Syracuse, New York
*Alternative Capital, Apollo Beach, Florida
*AMC Funding, Charlotte, North Carolina
American Bank Leasing, Alpharetta, Georgia
*American Equipment Finance, Warren, New Jersey
Balboa Capital, Irvine, Ca
Bank of the West Leasing Indirect, San Ramon, California
(Require high volume, successful brokers only)
*Bank Midwest Leasing, Overland Park, KS
Bankers Healthcare Group, Weston, FL
*CapNet, Los Angeles, California
*C and J Leasing Corp, Des Moines, Iowa
*Carlton Financial Corporation, Wayzata, Minnesota
*Chase Industries, Inc., Grand Rapids, Michigan
*Chesterfield Financial, Chesterfield, Missouri
CHG-MERIDIAN U.S. Finance, Ltd, Woodland Hills, CA
(Sales Management focuses very selectively on certain brokers.)
*Churchill Group/Churchill Leasing, Jericho, NY
CIT Group (limited)
*Cobra Capital, Darien, Illinois
Columbia Bank Leasing, Tacoma, WA
*Columbia Equipment Finance, Danville, California
Commercial Equipment Lease, Eugene, Oregon
Concord Financial Services, Long Beach, California
*Court Square, Malvern, Pennsylvania
*Creative Capital Leasing Group, LLC, San Diego, CA
Direct Capital, Portsmouth, New Hampshire
Diversified Financial Service, Omaha, NE
Dolsen Leasing, Bellevue/Yakima, Washington
Equipment Finance Partners, a division of Altec, Birmingham, Alabama
Evans National Leasing, Inc., Hamburg, NY
Enterprise Funding, Grand Rapids, Michigan
* Evergreen Leasing, South Elgin, Illinois
*Excel Financial Leasing, Lubbock Texas
*First Corp.(IFC subsidiary), Morton Grove, Illinois
First Federal Financial Services, Inc., Menomonee Falls, Wisconsin
First Republic Bank, San Francisco, CA
Frontier Capital, Teaneck New Jersey
*GCR Capital, Safety Harbor, Florida
GE Capital, Conn (limited)
Global Funding LLC., Clearwater, FL
*Greystone, Burlington, MA
*Heritage Pacific Leasing, Fresno, CA
*Hillcrest Bank Leasing, Overland Park, KS (Parent bank sold)
Huntington Equipment Finance, Vendor Finance Group, Bellevue, Washington
*IFC Credit Corp., Morton Grove, Illinois
Irwin Financial (Irwin Union Bank), Columbus, Indiana
Irwin Union Bank, F.S.B. (Louisville, Kentucky)
Lakeland Bank, Montville, NJ
LaSalle Systems Leasing
*Latitude Equipment Leasing, Marlton, New Jersey
*Leaf Specialty Finance, Columbia, South Carolina
*LEAF Third Party Funding, Santa Barbara, Ca.
Lombard, part of Royal Bank of Scotland, worldwide
Marlin Business Services, Mount Laurel, NJ (accepting no new brokers, they may have opened for a select fee, but no more at this time, they say.)
M&T Credit (Bank)
*MericapCredit, Lisle, Illinois
Merrill Lynch Financial
*Mesa Leasing, San Diego, CA
Midwest Leasing Group, Livonia, Minnesota
National City, Cleveland, Ohio
*Navigator (Pentech subsidiary) San Diego, California
OFC Capital, Roswell, Georgia
Old National Bank, Evansville, Illinois
Pentech Financial, Campbell, CA
*PFF Bancorp, Inc, Pomona, CA
Pinnacle Business Finance, Fife, Washington
*Pioneer Capital Corporation, Addison, Texas
PredictiFund, a subsidiary of Capital Access Network, Inc
Popular Finance, St. Louis, Missouri
Puget Sound Leasing, Seattle, Washington
Radiance-Capital, Tacoma, WA
Rational Technology Solutions, Rolling Meadows, IL
*Reliant National Finance, Jacksonville, Florida
Sandy Springs, Olney, MD
* Securities Equipment Lsg. (SEL, Inc.), Glendora, CA
Sovereign Bank, Melville, New York
Specialty Funding, Albuquerque, NM
*Studebaker-Worthington Leasing, Corp., Jerico, NY
(part of sale from Main Street Bank to Ascentium Capital)
Sun Trust Equipment Finance & Leasing, Baltimore, Maryland
*SunBridge Capital, Mission, Kansas
Suncoast Equipment Funding Corp., Tampa, Florida
TCF Equipment Finance, Minnetonka, Minnesota
TechLease, Morgan Hill, California
*Tennessee Commerce Bank, Franklin, Tennessee
Textron Financial
*Triad Leasing & Financial, Inc., Boise, Idaho
*TriStar Capital, Santa Ana, California
*Union Capital Partners, Midvale, Utah
US Bank, Manifest Funding, Marshall, Minnesota
(new requirement: large yearly funding)
US Bank, Middle-Market, Portland, Oregon
Velocity Financial Group, Rosemont, Illinois
VenCore, Portland, Oregon (former company Len Ludwig)
*Vision Capital, San Diego, California
Wachovia Bank Leasing
*Washington Mutual Financial
Western Bank, Devils Lake, ND
*Westover Financial, Inc., Santa Ana, California

(Note: Should a company policy have changed, please contact kitmenkin@leasingnews.org)

Funders looking for new Brokers:
http://www.leasingnews.org/Funders_Only/New_Broker.htm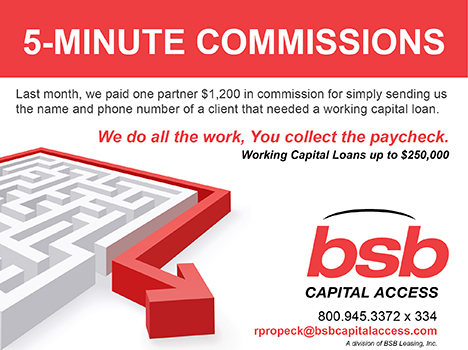 [headlines]
--------------------------------------------------------------
New Hires---Promotions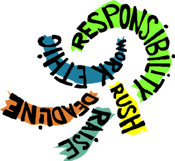 Remington Atwood, CPA, promoted to VP of Finance, Onset Financial, South Jordan, Utah. He joined the firm in May, 2012 as credit manager. Previously he was manager accountant, Ferrin & Co. (may, 2008-May, 2012).BYU, Master of Accountancy, Accounting (2001 – 2008).
www.linkedin.com/pub/remington-atwood/53/b98/983

Glenn Flinn has joined MC Healthcare Finance, an affiliate of Monroe Capital LLC, as managing director to establish a Dallas office. Previously he was direct, CapitalSource (September, 2011-April, 2013), managing partner, independent consultant (April, 2009-August, 2011), director, CapitalSource (June, 2001-March, 2009), senior vice president, Healthcare Financial Partners (1997-2000), vice president, Heller Financial (1995-1997), vice president, GE Capital (1993-1995).The University of Texas at Austin M.B.A., Finance, University of Virginia, B.S., Systems Engineering with High Distinction: Activities and Societies: Sigma Pi Fraternity.
www.linkedin.com/pub/glenn-flinn/10/765/a18
Rich Garwood has joined Marlin Business Services, Inc., as vice president, Industrial Finance Group, recently created "... to increase penetration in this market segment, which includes several equipment categories within the industrial market." Previously he was vp, regional sales, GE Capital Equipment Finance (November, 2011-January, 2013), senior vice president sales & marketing, Emcon Associates (September, 2009-Novembe,r 2011), senior vice president, GE Capital (April, 2008-December, 2008), senior vice president, Citi (October, 2001-April, 2008). Eastern Illinois University 1984 – 1987.
www.linkedin.com/pub/richard-garwood/10/2a5/959

Jeffrey "Jeff" M. Giannelli opening a new office in San Clemente, California for Cole Taylor Equipment Finance, where he "...will be responsible for building client relationships and developing new lease originations" Edward J. Dahlka, Jr., president of Cole Taylor Equipment Finance, said "As we continue to expand our business, an experienced syndications professional like Eric will be integral to our efforts to provide the best products and services to our clients across the country...We expect Jeff to play a key role in the growth of our company as our national expansion continues."
Prior, Giannelli was national sales representative for Axis Capital, Dana Point, CA (September, 2012-March, 2013), vice president, area manager, US Bank Equipment Finance (May, 2011-December, 2011), regional sales manager, summit funding Group (July, 2010-May, 2011), vice president, RBS Asset Finance (April, 2005-march, 2010) vice president, Merrill Lynch Capital (2004 -2005), vice president, Fellet capital (1997-2005), account manager, GE Capital (1995-1997). www.linkedin.com/pub/jeff-giannelli/18/86b/296
Zhengyuan Lu (known as Lu) was named vice president of Capital Markets for On Deck, New York City "...to optimize and strengthen the company's capital structure. Lu will work directly with the company's chief financial officer, Howard Katzenberg." Previously he was managing director, Gleacher & Company (RangeMark Financial) (2009-2013), managing director, group head, Keefe, Bruyette & Woods (2007-2009), senior vice president, Fortis Bank (2006-2007), executive director, WestLB (2005-2006), managing director, structured finance, credit derivative, CDC IXIS FG (2002-2005), portfolio manager, PPM America (2996-2000), investment banking, CS First Boston (1994- 1996).Certifications, Series 7, 63 & 79, FINRA. Speaks English, Chinese, German. Middlebury College, BA, Economics and Computer Science 1990 – 1994, Activities and Societies: Phi Beta Kappa.
www.linkedin.com/pub/zhengyuan-lu/8/405/6a0

Stuart Smartt has joined NXT Capital as managing director, head of Healthcare, for the Corporate Finance Group. Previously he was director of CIT Healthcare Group(March, 2008-Appril, 2013), vice president, origination, GE Capital's Healthcare Financial Services group, finance manager, GE Consumer Finance (October, 2002-April, 2005, associate auditor, GE Corporate Audit staff (September, 2001-August, 2003, financial analyst (FMP), GE Financial Management Program (June, 2999-Setpember, 2001. Speaks French. Emory University - Goizueta Business School, MBA, Business Administration and Management, General (2006 – 2008), Activities and Societies: Beta Gamma Sigma honors: Wake Forest University, BS, Double-major in Business & French (1995 – 1999), Activities and Societies: cum laude, Université de Bourgogne BA, French (1997 – 1997) Activities and Societies: Overseas tour of study of French language and culture in Dijon, France, Montgomery Bell Academy (1989 – 1995). www.linkedin.com/in/stuartsmartt
Eric Staczek hired as SVP, syndications, Cole Taylor Equipment Finance, Towson, Maryland. Prior he was senior vice president, intermediary funding GE Capital (2007-February, 2013), vp, LaSalle National Leasing (1998-2007), risk analyst, GE Capital (October, 1996-February, 1998), vice president, Wachovia (August, 1989-Setpember, 1996).Loyola College in Maryland, MBA, Finance (2005 – 2007) Georgetown University, Bachelors, Finance (1985 – 1989).
www.linkedin.com/pub/eric-staczek/6/449/24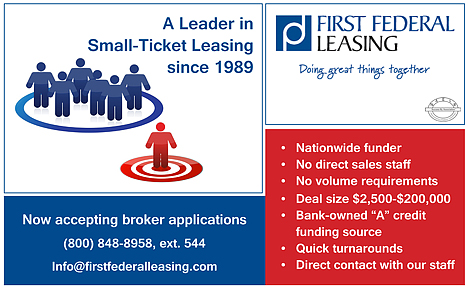 [headlines]
--------------------------------------------------------------
Leasing Industry Help Wanted



Business Development Officer
Baltimore-Washington DC Area

Existing client base a plus, work from
corporate office as needed.
Salary plus commission structure,
benefits, expense plan.
Allan Levine 443 796 7337
Nancy Pistorio 443 796 7325
Email: Alevine@madisoncapital.com
or npistorio@madisoncapital.com
A great place to work
www.madisoncapital.com
35 years equipment & vehicle financing full service direct funder
for small to mid-ticket transactions,
with syndication abilities for large ticket.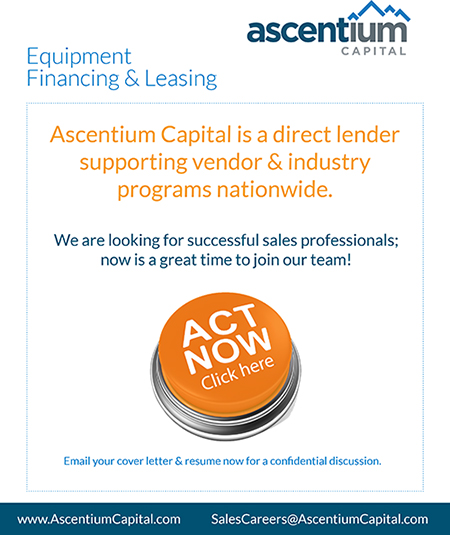 For information on placing a help wanted ad, please click here:
http://www.leasingnews.org/Classified/Hwanted/Hwanted-post.htm

Please see our Job Wanted section for possible new employees.
[headlines]
--------------------------------------------------------------
E-Discovery Catches Up with Mobile Devices
By Tom McCurnin
Leasing News Legal News Editor


Be Aware, When Phone Calls and Texts are sent,
they remain, are public, and then can show up in court

Your client is in the throes of a business divorce with the other side claiming that the client misappropriated trade secrets and secretly set up a competing business with a new partner while on company time, or stole information, names of clients, vendors, or any proprietary information. Your conversations are all public and on your digital telephone.
Your Client's Cell Phone Contains Invaluable Data

Did you know that the typical iPhone retains the date, time and location (within about 20 yards) of every text message, email, and phone call made on the device? Did you also know that the solid state drive on the iPhone does not actually erase data and instead only re-record new data over that sector when the drive is actually completely full? The deleted data may be removed from the logical drive but is still physically in place, and depending on the size of the phone may be stored for months or years. The same with an Android based telephone, especially with a lot of memory that you think is never used
Since a typical iPhone or Android based phone records and maintains location history from cell towers, WiFi networks and GPS check-ins. This information can then be correlated with the time stamps of every text message, email, and phone call made on the device. This type of task requires specialized tools and investigative abilities by a forensic expert to piece this complex puzzle together. Proving the other side made phone calls and sent texts at a specific period of time and location suddenly got a lot easier.
New Case Law Supports Discovery of Cell Phone Data

This amazing revelation has been the subject of several new cases including the following decisions. Fawcett v. Altieri, 38 Misc.3d 1022, ___ N.Y.S.2d ___, 2013 WL 150247 (N.Y.Sup, 2013) [Discovery potentially allowed to parties social media account subject to establishing that party disclosed some information about the subject matter of the pending law suit]; Alliance-Bernstein L.P. v. Atha, 100 A.D.3d 499, 954 N.Y.S.2d 44, (N.Y.A.D. 2012) [Discovery allowed to parties cell phone data as long as data is produce in camera]; In re Moor, 2012 WL 5463193 (Tex. Ct. App.2012) [Cell phone records ordered to be produced during time of accident to establish whether communications were made as to the facts of an accident].
The bttom line to these cases is that Judges have become more receptive to cracking open your employee's cell phones relative to a specific controverted issue of fact.

Internal Company Policies are Critical
The reality of mobile devices is that employees are generally permitted to bring their own device, in the parlance this personal telephone is called "Bring Your Own Device"--BYOD. This means the employee and the employer need a company policies as smart as cell phone, whether owned by the employee or the company.
Don't laugh, both the employee and employer need to legally agree on the company policy, such as:

Should the Company Even Allow your personal cell phone or BYOD in the company office? I may be swimming upstream here, but BYOD add layers of expense and policy decisions not present when the company simply gives the employee a Blackberry and says have a nice day.

If the Company Allows BYOD, What Applications Should Be Allowed? The list of applications for smart phone is countless and their impact on contacts and company data is uncertain. We found an ex-employee's Facebook account, and it synchronized all the contacts in the smart phone. Good for me, bad for the other side.
If the Company Allows BYOD, what models of phones and what providers should be used. With hundreds of smart phones on the market, trying to control synch and backups would be impossible. The Company should allow BYOD subject to a short list of phones and a single provider. That phone list needs to be updated every few years, and old, non-compliant phones should not be used.
The Company Should Use Microsoft Exchange to Synch Phones. The Company needs to possess and be able to manage the employee's cell phone. While Microsoft Exchange won't synch everything, at least the Company has a handle on the emails and contact lists.
The Company Should Restrict Backups to Its Own Cloud Format. If an employee backs up to his or her laptop or home computer, then the Company has lost control of that data forever. Backups should be automatic.
The Company Needs to Set Realistic Retention Policies. How long should emails be retained? What about texts and voice mail? The automatic backups to the employer's cloud can manage that data for the company.
What Should the Company Do When the Employee Leaves? Although the device is the employee's, the options are really only two—use a sophisticated data wiping software to erase everything from the SSD, or just get a big hammer and an e-waste dumpster and pay the employee for the FMV of the phone.
What is personal and what is not on the telephone? Does the company have the right to make that determination?
E-Discovery from mobile devices is indeed a brave new world. Companies need to understand that two years from now, a cell phone from one of their employees might be center stage in court--- especially since emails are considered public---but that is another subject.

Tom McCurnin is a partner at Barton, Klugman & Oetting in Los Angeles, California.

Tom McCurnin
Barton, Klugman & Oetting
350 South Grand Ave.
Suite 2200
Los Angeles, CA 90071
Direct Phone: (213) 617-6129
Cell (213) 268-8291
Email: tmccurnin@bkolaw.com
Visit our web site at www.bkolaw.com
Previous Tom McCurnin Articles:
http://www.leasingnews.org
Previous Tom McCurnin Articles:
http://www.leasingnews.org/Conscious-Top%20Stories/leasing_cases.html
((Please click on ad to learn more))
(Leasing News provides this ad "gratis" as a means
to help support the growth of Lease Police)

Bookmark us
[headlines]
--------------------------------------------------------------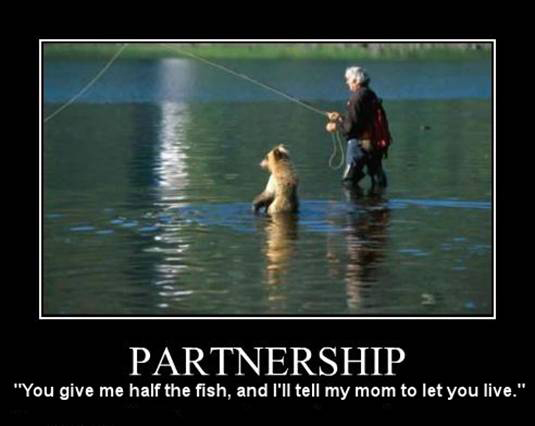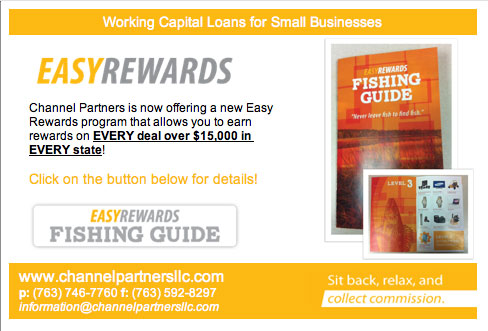 [headlines]
--------------------------------------------------------------
What To Expect When Seeking Business Financing
Direct Capital Guide PDF Included

In a series of web site up-dates and internet communication, Direct Capital, Portsmouth, New Hampshire, issued a new eBook "…designed to help guide small businesses to understand the financing process.
"The guide provides an insider's look at the key steps, including:
What lenders will look for in your business plan

How to ensure the lender you selected is one you can trust

What to include on your application to get it approved and get the cash you need more quickly
"The guide also reveals details on how to make sense of the financial documents and how to ensure that the equipment you've financed is exactly what you were expecting."
To download the eBook
"A 360 degree View of the Equipment Finance Process:"
http://www.leasingnews.org/PDF/DirectCapitalOverview-of-Financing-Process.pdf

This company notifies lessees in advance of the termination of the lease as well as has an history of excellent customer service, especially for its volume of leases and financing.
About Direct Capital
Established in 1993, Direct Capital (http://www.directcapital.com) is a financial technology company that delivers financial solutions for small and medium sized businesses, franchisors, and equipment and technology sellers. The company is headquartered in Portsmouth, N.H. and operates offices in New York, California, and Georgia. You can follow Direct Capital on Twitter or subscribe to its PointBlank blog.


[headlines]
--------------------------------------------------------------
Franchise "Top 500 Restaurant Chain" Rebound!
by Christine Blank, qrsmagazine.com
The fastest-growing limited-service restaurant chains in the U.S. realized average sales increases of 22.3 percent between 2011 and 2012

In a sign that the economic landscape might finally be rebounding for quick serves, early results from Technomic's upcoming "Top 500 Restaurant Chain" report reveal that the fastest-growing limited-service restaurant chains in the U.S. realized average sales increases of 22.3 percent between 2011 and 2012.
Dickey's Barbecue Pit was the fastest-growing quick-service chain, enjoying a sales increase of 46.5 percent to $249 million, along with unit growth of 40.4 percent. Firehouse Subs sales spiked 33.5 percent to $380 million, followed by Jersey Mike's Subs (26.3 percent to $348 million), Raising Cane's Chicken Fingers (26 percent to $260 million), and Jimmy John's Gourmet Sandwich Shop (24.6 percent to $1.27 billion). Chipotle (a 20.2 percent sales increase to $2.716 billion) was not far behind.
"For most of these chains, it is not a change in what they are doing; it is what they have been doing successfully year after year," says Mary Chapman, director of product innovation for Technomic. "Regional chains that are doing well are able to get high-quality financiers, and then are able to grow quickly."
Steady, regional growth is one of the keys to Firehouse Subs' success, says CEO Don Fox.
"We have been very disciplined in how we have grown over the past few years," he says. "We became a strong regional brand in the Southeast and, as we created brand awareness, we reached out to adjacent areas." Firehouse Subs plans to have 700 units open by the end of 2013, in 36 states and Puerto Rico.
Firehouse Subs' management also continues to refine its criteria for new real estate sites for franchisees, Fox says.
"We get better and better at approving the best locations and turning down those we don't think meet performance criteria," he says. Still, he acknowledges that it is a difficult task; new commercial development has been stymied after the recession, and "the best sites typically stay occupied."
Another factor contributing to Firehouse Subs' sales growth last year was a partnership with Coca-Cola to promote the soft-drink maker's Freestyle drink machine. "We were the first brand to advertise it, and it generated double-digit sales increases for us in the first quarter of last year," Fox says.
Chapman says Firehouse Subs also succeeds on the customer experience and hospitality front. "They focus a lot on how to have a quick transaction that is also pleasant," she says.
Dickey's Barbecue Pit has excelled over the past year because of its "aggressive growth," coupled with significant price promotions, new menu development, promotion of its catering business, and other marketing efforts, Chapman says. "They are on Facebook, Twitter, and everywhere else," she says.
Dickey's added 75 locations last year and plans to open 100 new units this year. Like Firehouse Subs, Dickey's has carefully planned its growth since the company's inception in 1941, and is now tapping into markets that are oversaturated with burgers, sandwiches, and pizza, says Roland Dickey Jr., president and CEO of Dickey's.
"We're energized as a brand, and I think customers and franchise owners feel the excitement about what we have to offer," he says.
Extensive training and the customer experience Dickey's provides have also contributed to the chain's growth, Dickey says. "The key to our success has been creating an authentic customer experience," he says. "From the wood-fire aroma of the smoker to the tunes playing in the background, it all sets the vibe for the total customer experience."
Chipotle Mexican Grill's executives believe that doing the same things well over the past few years helped with the fast-casual chain's growth in 2012.
"The real hallmark of Chipotle—and the things that drive our business—are our food culture, which has us looking for the best ingredients from more sustainable sources, … and our people culture," says Chris Arnold, communications director for Chipotle. "Right now, 98 percent of our restaurant mangers come from within the ranks of our crew."
"[Chipotle is] about the consistency of their product and selling the story of their product: offering really good food that is affordable and plentiful," Chapman adds.
Last year, Chipotle opened 183 units and finished the year with 1,410 restaurants. The company has 165–180 new stores planned for 2013.
Chapman attributes Raising Cane's rapid growth to its streamlined menu and franchising practices. "Their success has been in their ability to recruit and retain franchise partners," she says. "If you can grow quickly through franchising, it's probably because you have the track record to be able to recruit high-quality franchisees."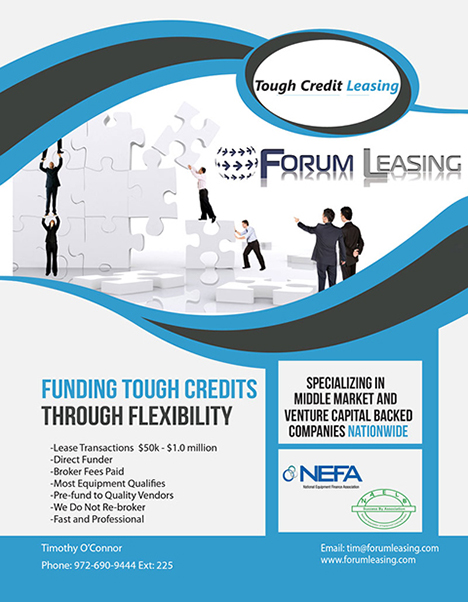 [headlines]
--------------------------------------------------------------
Twitterverse--Are you a "Tweep" or "Twitterati"
by NetLingo
"Twitterverse" is slang for the Twitter universe, it stands for the community of Twitter users and their collective voice.
The Twitterverse, like the blogosphere, has created a cornucopia of new online jargon including:
tweeps - Twitter followers, someone's Twitter peeps as in people
tweetup - A meet up (organized or impromptu gathering) of people that use Twitter
twitt - A newbie (or an insignificant, bothersome person) using Twitter
twitterati - Twitter power users, the tweet elite whose feeds attract thousands of followers
twitterature - Classic literature in tweets
retweet - Copying and posting another person's Twitter content
twibe - A group of Twitter users interested in a common topic
sweeple - Sweet Twitter people
tweepish - Feeling sheepish or regretful about something you tweeted
tweetaholic - A person addicted to tweeting
twittermob - A flash mob formed as a result of sharing information on Twitter
twitterhea** - Feeling compelled to tweet constantly about every meaningless thing you do
twalker - One who "stalks" others on Twitter in the sense that he or she doesn't post tweets but rather just reads them and therefore lurks like a troll
tweckling - One who "heckles" via Twitter, most commonly seen at conferences or town halls

Twitter is a microblogging tool* to tell loyal followers what you're doing at any given time, in 140 characters or less. The twitterverse expanded quickly, as many social networking type sites tend to do, and businesses jumped on board using it as part of the business strategy to gain exposure for wide range of brands.
---
*Microblogging is a form of blogging that allows users to write brief text updates (called microposts -- usually less than 200 characters) and publish them, either publicly on a Web site and/or distributed to a private group of subscribers. These messages can be submitted by a variety of means, including text messaging, instant messaging, e-mail, MP3 or the Web.
Popular services include Twitter (launched in July 2006), Jaiku, and Pownce; popular social networking websites Facebook and MySpace also have a micro-blogging feature, called "status update".
**"twitterhea" is correct spelling: "A condition resulting in tweeting frequent, short bursts of the most minute daily activities, it is feeling compelled to tweet constantly about every meaningless thing you do. It also refers to the collection of tweets from a group of people about the same event, resulting in highly repetitive clumps of observations."
http://www.netlingo.com/dictionary/t.php
[headlines]
--------------------------------------------------------------
Regional Banks Navigate Choppy Operating Conditions 1st Q
by Kevin Dobbs and Marshall Schraibman, SNL financial
(With no. 1 U.S. mortgage lender Wells Fargo (WFC) set to report Q1 earnings today and several regional banks reporting in coming days, analysts expect results to take a hit from an expected drop in mortgage revenue. Jefferies estimates banks' revenue from originating mortgages could decline 15%-20% Q/Q; "the magnitude of potential declines could catch some [investors] off-guard.")
"... most banks are much better off than they were a few years ago, when the aftermath of the 2008 financial crisis and accompanying recession rocked the industry. But the first quarter likely will mark a slow start to what could be a modest year."
Frank Barkocy, director of research at Mendon Capital Advisors Corp

Large U.S. regional and trust banks, while collectively well capitalized and on solid footing in terms of credit quality, continued in the first quarter to grapple with pressures on interest income and their margins amid a tepid economy and prolonged low-interest rate environment.
"The general feeling is that, along with the margin pressure, loan demand started to slow down in the quarter, and that will be an issue for many," Frank Barkocy, director of research at Mendon Capital Advisors Corp., told SNL. "And mortgage banking, while probably holding up some in the first quarter, could start to become a negative factor."
Many regional lenders reported decent loan growth in the final quarter of 2012, as clients drew on credit lines or sought new loans ahead of tax hikes that lurked around the turn of the new year. But as the impact of payroll tax increases gradually took hold and uneven economic conditions fostered uncertainty, many customers are thought to have pulled back on credit demand in the first quarter, crimping interest income. Meanwhile, Barkocy said, low rates that have persisted in the wake of Federal Reserve policies aimed at keeping them near rock-bottom levels have squeezed banks' net interest margins, further eroding earnings.
Among 15 major regional and trust banks analyzed by SNL Financial, only two — Capital One Financial Corp. and Northern Trust Corp. — are expected by analysts, on average, to report increases in interest income when their first-quarter results, to be released this month, are compared with the fourth quarter of 2012. And only two — Capital One and Bank of New York Mellon Corp. — are projected to report bumps in their NIMs.
At the same time, one important business line that many regionals have relied upon to juice earnings in recent quarters — mortgage banking, which has benefited from customers refinancing their home loans to capitalize on low rates — shows signs of slowing this year, Barkocy and other analysts say, as a large swath of the creditworthy customers seeking to refinance has already done so at today's historically low rates. He expects mortgage banking results in the first quarter to be good, but for many, it will be down from previous quarters.
A team of analysts at Evercore Partners, addressing in a report the prospects for a large group of regional banks, predicted a median NIM compression of 5 basis points and added that "downside risk remains significant." The analysts, citing intra-quarter guidance from several bankers, also said they anticipate mortgage banking revenue to decline 3% from the linked quarter.
And while credit quality continues to improve for most, the large benefits many banks enjoyed over the last couple years from declining credit costs are expected to dissipate notably this year, as most lenders have brought provision levels down to near where they will level off. In fact, of the 15 companies examined by SNL, seven are projected to report increases in provision levels for the first quarter.
Sandler O'Neill & Partners LP analyst Alexander Twerdahl summed it up this way in a report: "For the most part the industry is well (and arguably over) capitalized and the credit environment is moving full steam in the right direction (NPAs have been declining for over 2 years). But, the operating environment for banks is only becoming more challenging. Earnings levers that existed in 2012, including credit leverage, lowering funding costs, and mortgage banking, will be more difficult to pull in 2013. NIMs will continue to compress as rates remain low and the yield curve remains flattish. Loan growth is becoming harder to find and the competition for what demand is out there is as fierce as it has ever been."

So it stands to reason that analysts anticipate reports of declining revenue and net income. Among the 15 companies examined by SNL, the Street expects 12 to report first-quarter revenue levels that are down from the previous quarter. Analysts forecast that 10 will report declines in net income.
Many lenders will offset the headwinds via cost cutting, Barkocy said, noting that myriad banks have been trimming headcounts, closing branches and consolidating back-office operations to bring expenses in line with revenue.
"I think we'll get somewhat better expense controls showing" in the first quarter results, Barkocy said, "as many banks took to heart a need to become more efficient."
All of that noted, Barkocy said, most banks are much better off than they were a few years ago, when the aftermath of the 2008 financial crisis and accompanying recession rocked the industry. But the first quarter likely will mark a slow start to what could be a modest year.
"I think it will be an OK but not great quarter," he said.
[headlines]
--------------------------------------------------------------
Leasing Association 2013 Conferences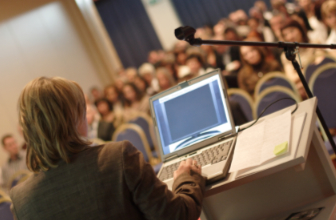 ---
Last day to register on line is Monday.,
Staff will be leaving for Las Vegas on Tuesday.
Monica Harper, Executive Administrator, states:
you can register at the conference.

Dwight Galloway, CLP, RLC Funding, will be covering
the Annual Conference for Leasing News. Be sure to look for him with any
news you want to share with Leasing News readers.

April 18-20, 2013
Annual Conference
Las Vegas, Nevada

(45 Exhibitors as of April 5, 2013)

360 Equipment Finance
AIG Commercial Asset Finance
Allegiant Partners Incorporated
Amazing Face Reading
AmeriMerchant
Amerisource Funding
Axis Capital, Inc.
Bankers Capital
Belvedere Equipment Finance
Blackstone Equipment Leasing, LLC
Blue Bridge Financial, LLC
Bryn Mawr Funding
BSB Leasing, Inc.
Capital Relay LLC
Channel Partners LLC
CLP Foundation
Commerce National Bank
Dakota Financial, LLC
Diversified Lenders, Inc.
EquipmentEngine Financial Services Company, LLC
Financial Pacific Leasing
FirstLease, Inc.
instaCOVER
KS StateBank Baystone Government Finance
Liberty Capital Group, Inc.
Maxim Commercial Capital, LLC
Merchant Cash and Capital, LLC
MicroBilt Corporation
NAELB Benefits (featuring CoreLogic Credco)
NFS Leasing
On Deck Capital
OneWorld Business Finance
Onset Financial, Inc.
Pacific Western Equipment Finance
PacTrust Commercial Equipment Finance
Pawnee Leasing Corporation
Popular Equipment Finance
Preferred Business Solutions
Quiktrak
RLC Funding
Summit Leasing
TEAM Funding Solutions
Tetra Financial Group
TimePayment Corporation
Varilease Finance, Inc.
Schedule of Events
Schedule PDF

Registration (includes registration fees)
Keynote Presentation: How to Have Your Best Year Ever
Presented by: Bryan Dodge, Dodge Development, Inc.
Building a Team That Works Without You
Presented by: Bryan Dodge, Dodge Development, Inc.
Work/Life Balance
Presented by: Bryan Dodge, Dodge Development, Inc.
Professional Development
Presented by: Patrick Sponsel, Sharpe Equipment Leasing, Inc

Broker 101: The Foundation (Part 1) [CLP-CPE Credit]
Presented by: Charles (Bud) Callahan, Jr., CLP, BPB,
National Equipment Leasing, Inc.
Broker 101: The Foundation (Part 2) [CLP-CPE Credit]
Presented by: Charles (Bud) Callahan, Jr., CLP, BPB,
National Equipment Leasing, Inc.

There's Gotta be a Pony Under Here Somewhere! [CLP-CPE Credit]
Presented by: Bob Teichman CLP, Teichman Financial Training
7th Annual Women in Leasing Luncheon, April 18th 2013
Please contact Katie or Marci for more details at 801-733-8100
Look For:
What Does Your Face Reveal?

Mac Fulfer
2013 Featured Presenter - Mac Fulfer
Face reading gives you an advantage before you even finish shaking hands. Acclaimed face reader Mac Fulfer will explain how the face is a road map with a language of its own, and how understanding its meaning will build relationships that will transform your business. Attendees will receive information that they can see and use immediately. The presentation will cover the scientific basis for face reading and give participants interactive information about what is being said but not spoken. Mac promises "You will never look at another person the same way again!"
About Mac: Mac Fulfer practiced law for nearly 22 years and initially became interested in the practice of face reading for the purpose of jury selection. He quickly discovered that face reading changed his perspective, allowing him to see people more compassionately through the experiences reflected on their faces. Since then, he has researched and developed these skills and presented ideas in workshops across the country. His workshops are in great demand from lawyers, educational institutions, Fortune 500 companies and other venues that have an interest in understanding people.


---
National Vehicle Leasing Association
April 23-24, 2013 Annual Conference
Worthington Renaissance Hotel
Fort Worth, Texas

Ed Kaye, Advantage Funding, will be covering the
NVLA Conference for Leasing News
NVLA Conference Agenda
PDF
Registration fee: $595
($395 for each additional from same company)
To Register: http://nafassociation.com/NVLA_register_1304.php
The conference provides the most comprehensive program for the auto leasing industry with speakers, sessions and valuable discussions on issues relevant to independent consumer and commercial fleet lessors.
Session highlights:

Mike North, Katz, Sapper & Miller, NVLA Accounting Counsel will share an update on both financial reporting and tax issues impacting the leasing industry.
Tom Webb, Economist,Chief Economist with Manheim to present the economic outlook for the used car market and vehicle leasing.

Tom Webb, Chief Economist with Manheim and David Blassingame, AutoFlex Leasing managing partner will share their insights on residual setting strategies.
Roger J. Camping, CVLE, President, RC Auto Corporation, to lead a discussion on brokered leasing.
Kelly Kirkendoll, Founder and President, Thrive PR, will present tactics for keeping your leasing company's name foremost in the marketplace.
Ricky Beggs, Senior Vice President, Editorial Director, Blackbook, will give an analysis of market segments for new car fleet lessors.
Angela Maynard-Shovein, Partner, Hudson Cook, LLP - legal climate facing fleet and consumer lessors.
Michael Cardello, Partner, Morritt Hock Hamroff & Horowitz LLP - legal climate facing fleet and consumer lessors.
Jim Holman, President of Pinnacle Auto Leasing presenting,
"To Lease or Not To Lease?"-- That is the Question
Angela Maynard Shovein, partner, Hudson Cook LLP to provide a legal overview for "Lease Here Pay Here" operations
Those "buy here/pay here" dealers involved with leasing will have the opportunity to participate in a specialized lease here/pay here program track. The track will comprehensively cover insurance, legal, accounting technology and funding aspects of the market.
---
May 8--May 10 Public Sector Finance Forum
DoubleTree Chicago, Illinois Magnificent Mile
The Association for Government Leasing and Finance along with the Equipment Leasing and Finance Association Public Sector Finance Forum is open to both members and non-members. First time attendees also receive 10% off.
Conference Registration
$850.00
ELFA Member Registration
$700.00

Basic Session Only - Wednesday
Discounts Do Not Apply
$95.00
Governmental Registration
* Available to employees of state and local governments only
$450.00
WHO SHOULD ATTEND?
From experienced equipment leasing & finance professionals seeking to keep up with the latest product, administrative and legislative trends in the tax exempt and federal finance market, to those seeking insight into the Public Finance Sector as a new business opportunity. Business executives, attorneys, bankers, brokers, CPA's, financial advisors, investment bankers, document specialists, syndicators, credit and sales personnel will all benefit from attending.
The Association for Governmental Leasing & Finance (AGLF) is a full service organization active in all phases of the municipal leasing industry. The membership encompasses all facets of municipal leasing and includes third party lessors, placement agents, investment bankers, government officials, vendors, manufacturers, captives, and commercial bankers.
To register for the conference ­http://members.aglf.org/source/events/event.cfm?event=SPR2013
To reserve your hotel room –http://doubletree.hilton.com/en/dt/groups/personalized/C/CHIMMDT-AGL-20130507/index.jhtml?WT.mc_id=POG
The Association holds two annual conferences each year, the first in May and the other in November. AGLF conferences are structured as an educational forum designed to aid attendees in increasing their market share in the tax-exempt leasing industry. Because the planners and leaders who run the conferences are active in the industry, AGLF conferences provide informative and useful sessions, based on real-world situations. Click on Events/Meetings to see our calendar of programs.
Available only to members, our quarterly Tax Exempt Leasing Letter (TELL) contains timely, informative, up-to-the-minute news about the association and the leasing industry. A subscription to TELL and discounts on publications are two additional benefits of membership.
All members receive a copy of the Fifty State Survey, a compilation of federal tax law, federal securities law, and of legislation and case law specifically affecting governmental leasing in the Fifty States.
---
September, 2013
Sep 12, 2012
2013 Funding Symposium
---
September 27-28, 2013
2013 NAELB Western Regional
Irvine, California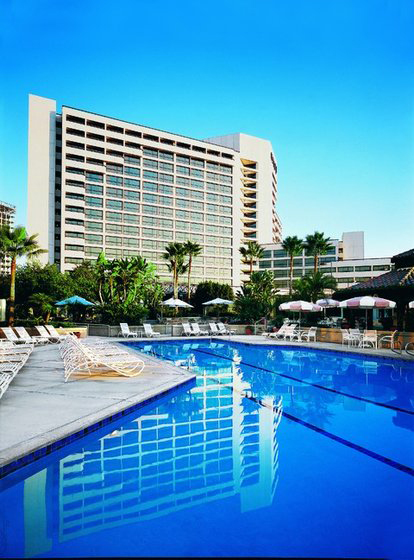 ---
October 20-22
ELFA 52nd Annual Convention
JW Marriott Grand Lakes-Orlando, Florida


---
November 1-2, 2013
2013 Eastern Regional
Nashville, Tennessee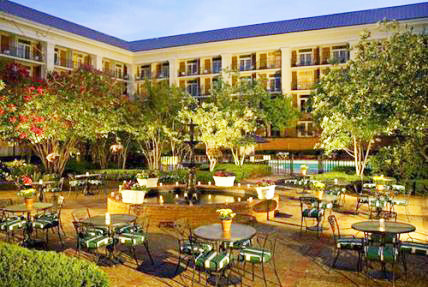 ---
November 6-8, 2013
Boca Raton Resort Club, Boca Raton, FL


---
Mr. Terry Winders available as a consultant regarding assisting attorneys in resolving disputes or explaining procedures or reviewing documents as utilized in the finance and leasing industry.
He is the author of several books, including DVD's, as well as weekly columnist to Leasing News. He also performs audits of leasing companies as an expert on documentation, and has acted as an expert witness on leasing for litigation in legal and tax disputes, including before the IRS. He also has taught the senior bank examiners, how to review a bank leasing department, for the Federal Reserve in Washington D.C. and has trained the examiners for the FDIC on how to prepare a lease portfolio for sale.
502.649.0448/WindersConsulting@yahoo.com
(This ad is a "trade" for the writing of this column. Opinions
contained in the column are those of Mr. Terry Winders, CLP)
[headlines]
--------------------------------------------------------------
[headlines]
--------------------------------------------------------------

Boxer
San Diego, California--Adopt-a-Dog
"Bently (aka Chato) is a healthy 7 year old, 70 lb male Boxer. He is mellow and super sweet. He gets along perfectly with other dogs, walks good on a leash, is good in the car and is house trained. He has a tendency to explore, so his adopter must be familiar with the breed and have a have a secure yard with a 6 ft. fence. Bently is currently being fostered with other boxers."
Bently's adoption fee is $175.00 - he is neutered, microchipped and up-to-date on his vaccinations.
All dogs are in volunteer foster homes. To visit Bently, please complete the application form:
http://www.formstack.com/forms/?886457-oDRwG4qugN
Main Telephone Number: 619-721-3647
Address: 2435 C. St, San Diego, CA 92102 (residential address)
Office Hours:
Monday & Tuesday 10am-5:30pm
Wednesday Closed
Thursday & Friday 10am-5:30pm
Saturday & Sunday Closed
www.secondchancedogrescue.org
Adopt-a-Pet by Leasing Co. State/City
http://www.leasingnews.org/Conscious-Top%20Stories/Adopt_Pet.htm

Adopt a Pet
http://www.adoptapet.com/
[headlines]
--------------------------------------------------------------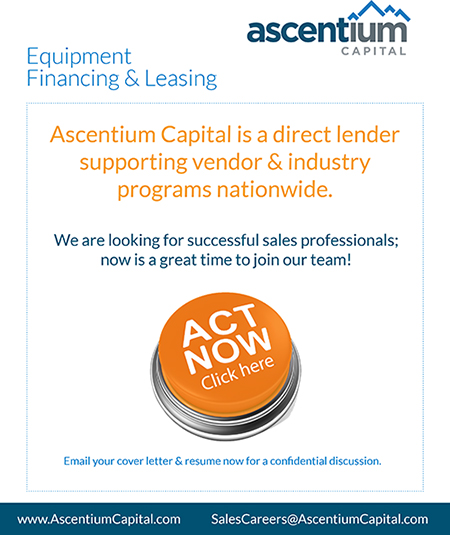 News Briefs----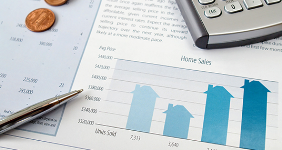 Mortgages fall after bleak news about jobs
http://www.bankrate.com/finance/mortgages/mortgage-analysis.aspx?ic_id=Top_Stories_link_1
4 Advantages to Leasing Office Equipment
http://www.entrepreneur.com/article/225821#
Cramer Likes Leasing, particularly KeyCorp
http://wire.kapitall.com/investment-idea/update-on-jim-cramers-top-holdings/
New home prices rise in Canada
http://www.upi.com/Business_News/2013/04/11/New-home-prices-rise-in-Canada/UPI-89041365696515/
Prime Trailer Leasing Launches New Website
http://news.yahoo.com/prime-trailer-leasing-launches-website-110226491.html;_ylt=AwrNUbFKX2dR4HwAuH7QtDMD
Ex-Apple execs airlifted out of JCPenney HQ
http://www.nypost.com/p/news/business/ex_apple_execs



[headlines]
--------------------------------------------------------------




---You May Have Missed

Banks redesign branches to be more do-it-yourself banking
http://seattletimes.com/html/businesstechnology/



[headlines]
--------------------------------------------------------------



SparkPeople--Live Healthier and Longer

SparkPeople--Live Healthier and Longer


Test Your Weight-Loss I.Q.
http://www.sparkpeople.com/resource/videos-detail.asp?video=7
[headlines]
--------------------------------------------------------------
Poem
Baseball Season begins! Here's a Special Season Opening Baseball Quiz:
1. What is the maximum number of participants that can be on the field directly involved in the play at one time? Count umpires and coaches but not managers or bullpen players. (20. 9 defensive players, four umpires, two coaches, three on base, one at bat, one on deck.)
2. A pitcher faces 27 batters and strikes them all out, yet his team loses 6-0. How is this possible? (He was brought in as a relief pitcher after six runs scored in the first inning.)
3. How many hits in one inning can a team get and yet not score any runs? (Six. Three singles followed by three runners hit by batted balls; the runner is out, but the batter is credited with a single.)
4. Walter Johnson, Bob Gibson, and Don Drysdale have all thrown four strikeouts in one inning. Explain. (If a catcher drops the third strike and fails to throw the batter out at first, the man is safe.)
5. During a nine-inning game, the Mighty Casey came to bat nine times, once in each inning. What is the fewest number of runs that Casey's team could have scored in the game? (No runs. Casy bats first in the lineup, and in the first inning, he and the next two batters walk, and the next three strike out. In the second inning, the first three men walk, bringing Casey to bat again, but the three base runners are each caught off base by the pitcher which brings Casey to bat again at the top of the third inning. This cycle repeats until the game ends.)
6. There are six ways a batter can reach first base safely without getting a hit. A walk is one. How many others an you name? (Error; hit by pitch; catcher drops third strike; catcher's interference; fielder's choice.)
7. Willie mays hit more home runs in the first inning than in any other inning. Some thoerize it was because Mays got tired as games went on. The real reason is simpler. What is it? (Mays always batted third in the lineup, so he always came to bat at least once in every first inning.)
8. In one baseball game, The Rockets beat the Fliers 9-0, yet no man ever crossed second base. There are two possible answers. (1: The Rockets and Fliers are women's teams. 2: The Fliers forfeit the game. When a game is forfeited, the rules state the score shall be recorded as 9-0.)
9. Name four terms used in both baseball and music. (Here are five: pitch, score, run, slide, and tie.)
10. Name seven terms used in both baseball and bridge. (Here are 11: diamond, club, ace, rubber, grand slam, deck, signals, lead, steal, double, sacrifice.)
11. Players rarely excel at two professional sports, much less three. In the 1950s, one person played for the Brooklyn Dodgers (baseball), The New York Knicks (basketball), and the New York Rangers hockey). Who was that player? (The player was organist Gladys Gooding.)

[headlines]
--------------------------------------------------------------

Sports Briefs----
Garcia, Leishman Tied for Lead at Masters
http://abcnews.go.com/US/wireStory/garcia-leishman-tied-lead-masters-18936530#.UWddlbWkorU
Tiger Woods and Lindsey Vonn at The Masters
http://blog.sfgate.com/ongolf/2013/04/11/tiger-woods-plants-himself-in-early-contention-at-masters/
42
http://events.sacbee.com/movies/show/969143-42
MLB Commissioner Bud Selig rebuffs San Jose mayor's meeting request
http://www.mercurynews.com/bay-area-news/ci_22998583/mlb-commissioner-selig-rebuffs-san-jose-mayors-meeting
[headlines]
--------------------------------------------------------------


California Nuts Briefs---

A Busy California Port Seeks to Grow, but a Neighbor Objects
http://www.nytimes.com/2013/04/12/us/rail-project-for-port-of-los-angeles-sparks-anger-in-long-beach.html?hp
Marin judge rules state must explain why it filed orders against oyster operation
http://www.marinij.com/westmarin/ci_23007560/marin-judge-rules-state-must-explain-why-it
Readers invent ways to honor birthplace of Silicon Valley
http://www.mercurynews.com/mike-cassidy/ci_23003899/cassidy-readers-inspire-ways-honor-birthplace-silicon-valley
[headlines]
--------------------------------------------------------------


"Gimme that Wine"
http://www.youtube.com/watch?v=EJnQoi8DSE8


Leading Man of Burgundy Puts Down His Glass
http://www.nytimes.com/2013/04/17/dining/jacques-lardiere-puts-down-his-wine-glass.html?ref=dining
French wine could get pricey, climate change study says
http://www.latimes.com/news/world/worldnow/la-heb-wine-grapes-climate-change-20130408,0,6669681.story
Interest in online wine continues to surge in spring
http://www.theadvertiser.com/viewartInterest-online-wine-continues-surge-spring
The Wine Enthusiast Guide to New Orleans
http://www.winemag.com/Wine-Enthusiast-Magazine/May-2013/Destination-New-Orleans/
An education of Central Coast wines
http://washingtonexaminer.com/an-education-of-central-coast-wines/article/2526713
Free Mobile Wine Program
http://leasingnews.org/archives/Feb2010/2_26.htm#mobile
Wine Prices by vintage
http://www.winezap.com
http://www.wine-searcher.com/
US/International Wine Events
http://www.localwineevents.com/
Winery Atlas
http://www.carterhouse.com/atlas/\
Leasing News Wine & Spirits Page
http://two.leasingnews.org/Recommendations/wnensprts.htm
[headlines]
----------------------------------------------------------------
This Day in History
1621-Myles Standish, one of the Mayflower Pilgrims, was unanimously chosen military captain of the colony.
http://etext.lib.virginia.edu/users/deetz/Plymouth/standishwill.html
1631-the first militia was formed by the Court of Assistants of the Massachusetts Bay Colony, Boston, MA, which ordered " that there shall be a watch of 4 kept(every) night at Dorchester and another of 4 att Waterton, the watches to begin at sunset."
1724-birthday of Lyman Hall, Signer of the Declaration of Independence. When the war reached Savannah. Hall's property was burned and he stood accused of high treason. He fled to Charleston, which was also overtaken by the British Born at Wallingford, CT, he died at Burke County, GA, Oct 19, 1790. http://www.ushistory.org/declaration/signers/hall.http://www.lyman-hall.com/ htm
1770 - The British government moved to mollify outraged colonists by repealing almost all of the Townshend Acts. Initially passed in the summer of 1767, the Townshend Acts were the British government's fiscal and political play to maintain its power over the American colonies. The bills, named after their sponsor, Charles Townshend, not only suspended America's uppity body of representatives, but also levied a controversial package of revenue taxes, including duties on paint, paper and tea. While English leaders viewed colonial control as a historically justified stance, Americans were of a far different mind: they believed the acts smacked of undue meddling. This sent the colonies into a heated, and sometimes violent, frenzy of protest. America's outrage eventually prompted the British to roll back all of the acts and revenue duties, save for the now infamous tea tax.
1776 - Halifax resolution for independence was adopted by North Carolina.
1776 - the first Declaration to form an independent Union started 225 years ago with a resolution adopted by the Provincial Congress of North Carolina at Halifax, NC, authorizing the delegates from North Carolina to the Continental Congress to vote for a Declaration of Independence.
http://memory.loc.gov/ammem/today/apr12.html
1777-birthday of Henry Clay, statesman, born at Hanover County, VA. Was the Speaker of the House of Representatives and later became the leader of the new Whig party. He was defeated for the presidency three times. Clay died at Washington, DC, June 29, 1852. http://www.henryclay.org/
1811-the first settlers to reach the Pacific coast left New York City on September 6, 1810, on the S.S. Tonquin, a 290-ton vessel captained by Jonathan Thorn. They rounded Cape Horn on December 25, 1810, landing on April 12, 1811, at Cape Disappointment, WA, a promontory at the mouth of the Columbia River. The enterprise was sponsored by John Jacob Astor.
1858 - Salt Lake City offers an uneasy welcome to Alfred Cummings, its first non-Mormon governor, which signals the end of the so-called "Utah War." The Mormon acceptance of a gentile governor came after more than a year of tensions and military threats between the U.S. government and Brigham Young's Utah theocracy. Sometimes referred to as the Utah War, this little-known conflict arose out of fundamental questions about the autonomy of the Mormon-controlled territory of Utah. Was Utah an American state or an independent nation? Could the Mormon Church maintain its tight controls over the political and economic fate of the territory while still abiding by the laws and dictates of the United States? Mormon citizens began manufacturing arms and ammunition in preparation for war. Much to the embarrassment of the Buchanan administration, severe weather and the Nauvoo Legion's scorched earth tactics initially stymied the federal troops. After a hard winter spent at the burnt out shell of Fort Bridger, the American force prepared to make another attempt to push through the Wasatch Mountains and down into Salt Lake. By this time, Young was ready for peace, but he remained so distrustful that he ordered some 30,000 people to abandon Salt Lake and other northern settlements and make an unnecessary retreat southward. When Cummings finally arrived in Salt Lake on this day in 1858, the city was nearly deserted. Young peacefully relinquished the governorship and all of his other governmental roles, agreeing to become solely the spiritual leader of Utah Mormons. In exchange, Buchanan gave all Utah residents a blanket pardon for any involvement in the conflict. Several months later, two brigades of American soldiers established Camp Floyd south of Salt Lake City, the largest garrison in the nation until the Civil War. With the threat of a bloody conflict diminished, Mormon refugees began returning to their homes. Though tensions between the Mormons and the federal government continued for decades, the Utah War ended the dream of a Mormon state geographically and politically separated from nonbelievers. Henceforth, Utah Territory was clearly a part of the American union, and it was granted full statehood in 1896.
1859-the first Billiard match to attain international fame was played in Detroit between Michael Phelan of New York City and John Seereiter of Detroit for the championship of the world and a 415,000 purse. Phelan, known as the "father of billiards," won the championship by a score of 2,000 against his competitor's 1,904. The best run made by Phelan was 129 points. The game was played on a 6-by-12 four-pocket table with four balls. Pushing and crouching were allowed.
1861- after months of escalating tension, Major Robert Anderson refused to evacuate Fort Sumter at Charleston, SC. Confederate troops under the command of General PT. Beauregard opened fire on the harbor fort at 4:30 AM ( the first gun was fired by Edmund Ruffin, a 67-year-old Virginian) and continued until Major Anderson surrendered on Apr 13. No lives were lost despite the firing of some 40000 shells in the first major engagement of the American Civil War.
1861-the same morning, off Charleston, SC, the side-wheeler Harriet Lane fired a shot across the bow of the merchantman steamer Nashville to force it show its colors. The Nashville hoisted a U.S. ensign and was allowed to proceed, even though it was a Confederate ship. The Harriet Lane, 270 feet long with a 22-foot beam, had been built by William Henry Webb in 1857 as a Treasury Department revenue cutter and was transferred to the Navy in 1858. It was named after a niece of President James Buchanan and was the first federal steamer named for a woman. On January 1, 1863, the Harriet Lane was captured by Confederate forces in Galveston Bay, after desperately resisting boarding parties from four rebel ships.
1864 - During the American Civil War, Major General Nathan Bedford Forrest's Confederate raiders attack the isolated Union garrison at Fort Pillow, Tennessee, overlooking the Mississippi River. The fort, an important part of the Confederate river defense system, was captured by federal forces in 1862. Of the 500-strong Union garrison defending the fort, more than half the soldiers were African-Americans. After an initial bombardment, General Forrest asked for the garrison's surrender. The Union commander refused, and Forrest's 1,500 cavalry troopers easily stormed and captured the fort, suffering only moderate casualties. However, the extremely high proportion of Union casualties--231 killed and more than 100 seriously wounded--raised questions about the Confederates' conduct after the battle. Union survivors' accounts, later supported by a federal investigation, concluded that African-American troops were massacred by Forrest's men after surrendering. Southern accounts disputed these findings, and controversy over the battle continues today. The enlistment of African-Americans into the Union army began after the enactment of the Emancipation Proclamation on January 1, 1863, and by the war's end 180,000 African Americans had fought in the Union army and 10,000 in the navy.
1867-birthday of Johnny Watson, also known as "Daddy Stovepipe," Mobile, AL
1877-- The first catcher's mask is used in a baseball game.
1883-Birthday of Imogen Cunningham, pioneer photographer of plants and portraits.
1892-George C. Blickensderfer of Stanford, CT received a patent for a portable typewriter.
1892—Jazz clarinetist Johnny Dodds birthday
http://www.redhotjazz.com/jdodds.html
1900-Joseph Bohomiel(Joe) Lapchick, Basketball Hall of Fame player and coach born at Yonkers, NY. Lapchick played basketball for pay form an early age. In 1923 he joined the original Celtics, one of the greatest pro teams of any era. The Celtics revolutionized the game with Lapchick as the great center. He began coaching at St. John's University in 1937, left for the New York Knicks in 1947, and returned to St. John's in 1957. the Celtics were inducted into the Hall of Fame in 1959, and Lapchick followed as an individual in 1966. Died at New York, NY August 10,1970.
1908 -- A fire that began in a dump in the Chelsea section of Boston, Massachusetts spread through the community and ignites oil tanks on the Chelsea Creek, eventually rendering 17,000 people homeless.
1913---Jazz vibraharp player and bandleader Lionel Hampton was born in Louisville, Kentucky. He is best known for his association with Benny Goodman, and for leading his own big band. Hampton was with the Goodman quartet for the legendary 1938 Carnegie Hall Jazz Concert, where his performance on such tunes as "Stompin' at the Savoy" and "Avalon" established him as a major jazz soloist. Hampton put together his own band after leaving Goodman in 1940, leading an orchestra on and off for more than 30 years. The Lionel Hampton band's theme song was "Flying Home."
1915-birthday of guitarist "Hound Dog" Taylor, Natchez, MS
http://www.zicline.com/semaine16/houndog.htm
1918-singer Helen Forrest born Atlantic City, NJ.
http://www.davidmulliss.com.au/HelenForrest/helenforrest.htm
1924--Birthday of Canadian dance band vocalist Lorraine McAllister, in Saskatoon. She was long associated with her husband Dal Richards's Vancouver orchestra.
1926---birthday of Andrew "Blueblood" McMahon, Delhi, LA
1926-Smith Wildman Brookhart, Republican of Iowa, was ousted by the US Senate of a vote of 45-41. A recount of the votes in the election had proved the winner to be Daniel Frederic Steck,, the Democrat candidate, who served from April 12, 1926 to March 3, 1931.
1927 - an F5 tornado wiped Rock Springs, Texas "off the map". 235 of the town's 247 buildings were completely destroyed. The tornado was over 1 mile wide when it passed through the town. 74 people were killed.
1930-birthday of vocalist Bob Lee, Tuscalossa, AL
1930--, Herbert Khaury, better known as Tiny Tim, was born in New York City. With his ukulele and his squeaky falsetto voice, he became the most successful novelty act of the 1960's. "Tip Toe Through the Tulips," a Top-20 hit in 1966, is the Tiny Tim record most people remember. He died of a heart attack on November 29th, 1996, after performing his signature song at a benefit in Minneapolis.
1933- Ruth Bryan Owen, is appointed U.S. envoy to Denmark, the first woman to represent the US as a foreign minister.
1934-the highest-velocity natural wind ever recorded occurred in the morning at the Mount Washington, NH, Observatory. Three weather observers, Wendell Stephenson, Alexander McKenzie and Salvatore Pagliuca, observed and recorded the phenomenon in which gusts reached 231 miles per hour--"the strongest natural wind ever recorded on the earth's surface." The 50th anniversary was observed at the site in 1984, with the three original observers participating in the ceremony
1934 -- F. Scott Fitzgerald's Tender Is the Night is published, but the novel about rich expatriates is unenthusiastically received during the Great Depression.
http://www.sc.edu/fitzgerald/biography.html
1939-Woody Herman cuts Woodchopper's Ball.
1940-pianist/composer Herbie Hancock born Chicago, IL
http://www.herbie-hancock.com/
1944-- John Kay, leader of Steppenwolf, was born in Germany. His real name is Joachim Krauledat. Steppenwolf began as a Toronto-based band called the Sparrow in 1964. The group moved to the US in 1966 before splitting up in 1967. Kay then formed Steppenwolf, using some of the members of the Sparrow. The name Steppenwolf is taken from the Herman Hesse novel. Steppenwolf had a dozen hits in the late '60s and early '70s, the biggest of which were "Born to Be Wild" and "Magic Carpet Ride." The original band broke up in 1972. After bogus groups began performing under the Steppenwolf name, John Kay reformed the band in the 1980s.
1945--ERWIN, HENRY E. (Air Mission) Medal of Honor
Rank and organization: Staff Sergeant, U.S. Army Air Corps, 52d Bombardment Squadron, 29th Bombardment Group, 20th Air Force. Place and date: Koriyama, Japan, 12 April 1945. Entered service at: Bessemer, Ala. Born: 8 May 1921, Adamsville, Ala. G.O. No.: 44, 6 June 1945. Citation: He was the radio operator of a B-29 airplane leading a group formation to attack Koriyama, Japan. He was charged with the additional duty of dropping phosphoresce smoke bombs to aid in assembling the group when the launching point was reached. Upon entering the assembly area, aircraft fire and enemy fighter opposition was encountered. Among the phosphoresce bombs launched by S/Sgt. Erwin, 1 proved faulty, exploding in the launching chute, and shot back into the interior of the aircraft, striking him in the face. The burning phosphoresce obliterated his nose and completely blinded him. Smoke filled the plane, obscuring the vision of the pilot. S/Sgt. Erwin realized that the aircraft and crew would be lost if the burning bomb remained in the plane. Without regard for his own safety, he picked it up and feeling his way, instinctively, crawled around the gun turret and headed for the copilot's window. He found the navigator's table obstructing his passage. Grasping the burning bomb between his forearm and body, he unleashed the spring lock and raised the table. Struggling through the narrow passage he stumbled forward into the smoke-filled pilot's compartment. Groping with his burning hands, he located the window and threw the bomb out. Completely aflame, he fell back upon the floor. The smoke cleared, the pilot, at 300 feet, pulled the plane out of its dive. S/Sgt. Erwin's gallantry and heroism above and beyond the call of duty saved the lives of his comrades.
1945--*HASTINGS, JOE R. Medal of Honor
Rank and organization: Private First Class, U.S. Army, Company C, 386th Infantry, 97th Infantry Division. Place and date: Drabenderhohe, Germany, 12 April 1945. Entered service at: Magnolia, Ohio. Birth: Malvern, Ohio. G.O. No.: 101, 8 November 1945. Citation: He fought gallantly during an attack against strong enemy forces defending Drabenderhohe, Germany, from the dug-in positions on commanding ground. As squad leader of a light machinegun section supporting the advance of the 1st and 3d Platoons, he braved direct rifle, machinegun, 20mm., and mortar fire, some of which repeatedly missed him only by inches, and rushed forward over 350 yards of open, rolling fields to reach a position from which he could fire on the enemy troops. From this vantage point he killed the crews of a 20mm. gun and a machinegun, drove several enemy riflemen from their positions, and so successfully shielded the 1st Platoon, that it had time to reorganize and remove its wounded to safety. Observing that the 3d Platoon to his right was being met by very heavy 40mm. and machinegun fire, he ran 150 yards with his gun to the leading elements of that unit, where he killed the crew of the 40mm. gun. As spearhead of the 3d Platoon's attack, he advanced, firing his gun held at hip height, disregarding the bullets that whipped past him, until the assault had carried 175 yards to the objective. In this charge he and the riflemen he led killed or wounded many of the fanatical enemy and put 2 machineguns out of action. Pfc. Hastings, by his intrepidity, outstanding leadership, and unrelenting determination to wipe out the formidable German opposition, cleared the path for his company's advance into Drabenderhohe. He was killed 4 days later while again supporting the 3d Platoon.
1945 – President Franklin D. Roosevelt, 63, on the 83 rd day of his fourth term, dies of a cerebral hemorrhage in Warm Springs, Georgia, with the love of his life with him (no, it wasn't Eleanor); Vice-President Harry S. Truman was sworn in as president the next day.
1945 -Antlers, Oklahoma was leveled by an F5 tornado. 600 buildings were destroyed and 700 were damaged. 69 people were killed and 353 were injured. This disaster would have commanded national and local attention if it was not overshadowed by the death of President Roosevelt. Even nearby local newspapers had more information on the president than the tornado.
1947-- David Letterman Birthday, born Indianapolis, Ind.
http://www.intac.com/~fredman/letterman/bio.html
http://www.cbs.com/latenight/lateshow//
1950---Top Hits
If I Knew You Were Comin' I'd've Baked a Cake - Eileen Barton
Music, Music, Music - Teresa Brewer
Peter Cottontail - Gene Autry
Long Gone Lonesome Blues - Hank Williams
1952- Buddy Morrow records "Night Train."
http://www.buddymorrowproductions.com/
1955-The Kansas City Athletics, transplanted from Philadelphia, opened their first season in their new home by defeating the Detroit Tigers, 6-2, at Municipal Stadium. The A's finished the year in sixth place with a record of 63-91. They never won a pennant in Kansas City and moved to Oakland after the 1967 season.
1954 - Bill Haley and His Comets recorded "Rock Around the Clock" for Decca Records on this day. The song was recorded at the Pythian Temple, "a big, barn like building with great echo," in New York City. "Rock Around the Clock" was formally released a month later. Most rock historians feel the tune, featured in the 1955 film "Blackboard Jungle", ushered in the era of rock 'n' roll. It hit number one on June 29, 1955 and stayed there for eight weeks, remaining on the charts for a total of 24 weeks. The record has now sold over 25,000,000 copies.
1955- the announcement was made that a polio vaccine developed by American physician Dr. Jonas E. Salk was "safe, potent and effective." Incidence of the dreaded infantile paralysis, or poliomyelitis, declined by 95 percent following introduction of preventive vaccines. The announcement of the discovery of a vaccine against polio, was made on the ten year anniversary of the death of Franklin Delano Roosevelt from complication of the disease, his deteriorating illness kept from the public for perhaps up to two years as others ran the government. With the end of the World War II only months away, the nation and the world were stunned by the "sudden" death of the president shortly into his fourth term of office. Roosevelt, 32nd president of the US ( March 4, 1933 to April 12,1945), was the only president to serve more than two terms--- he was elected to four consecutive terms. He died in Warm Springs, Georgia with the woman he loved present(it was not Eleanor Roosevelt ).
1957-Alan Freed's Rock 'n' Roll Easter Jubilee opens for a ten-day run at Brooklyn Paramount. Buddy Knox, Charlie Gracie and Bo Diddley are also included on the show.
1958---Top Hits
Tequila - The Champs
He's Got the Whole World (In His Hands) - Laurie London
Book of Love - The Monotones
Oh Lonesome Me - Don Gibson
1961-At the third annual Grammy Awards in Los Angeles, Ray Charles wins three trophies, including Best Pop Single for "Georgia On My Mind". Marty Robbins took home a statue for Best Country and Western Performance for "El Paso"
1963 -- Police use dogs and cattle prods on peaceful civil rights demonstrators in Birmingham, Alabama.
1963-- Bob Dylan performs a spectacular concert at Town Hall in New York, which is recorded for a never-released live album on Columbia
1964 - Arnold Palmer won his fourth Masters title and became the first golfer to make career earnings of $506,496
1966-The Atlanta Braves brought major league baseball to the South but lost their regular season opener, 3-2, to the Pittsburgh Pirates in 12 innings. The Braves finished the season in fifth place with a record of 85-77. They won the first division pennant in 1969.
1966---Top Hits
The Ballad of the Green Berets - SSgt Barry Sadler
(You're My) Soul and Inspiration - The Righteous Brothers
Daydream - The Lovin' Spoonful
I Want to Go with You - Eddy Arnold
1966 -- Jan Berry, who I went to University High School in Los Angeles, half of the hit making surf-rock vocal duo Jan & Dean, runs his Corvette into an parked truck on L.A.'s Whittier Boulevard. Berry suffers total physical paralysis for over a year as well as extensive brain damage which makes it nearly impossible to return to performing. They do give it a try in 1973 but are not well received. He was never the same as before the accident.
1966---Jan Berry, the younger half of Jan and Dean was paralyzed after he ran his Corvette into a parked truck on a side street in Beverly Hills. Berry suffered total physical paralysis for over a year as well as extensive brain damage which made it impossible to return to performing. The pair started their hit streak in 1958 with "Jennie Lee" and followed with "Baby Talk", "Surf City", "Sidewalk Surfin'", "Drag City", "Dead Man's Curve", "The Little Old Lady From Pasadena" and "Popsicle". Jan's accident ended their career as hit makers, although they attempted a comeback in 1978 after the biographical movie, Dead Man's Curve, was shown on TV.(They were in the same high school as I, University High School).
1967-Ray Piecuch, a cowboy poet from New Hampshire, completed his yearlong 3,500 mile ride across country on his horse, Bo, with a champagne celebration at Baker Beach, San Francisco.
1967-Show:"Busted" Benefit for SF Mime Troupe
Jefferson Airplane, Grateful Dead, Quicksilver Messenger Service, Moby Grape Andrew Staples, The Loading Zone, @ Fillmore Auditorium, San Francisco
1969--After scoring a series of instrumental hits in the early 1960s including "Walk Don't Run" and "Slaughter on Tenth Avenue", The Ventures were back on Billboard's Hot 100 for the last time with the theme from the TV show, Hawaii Five-0.
1969-The Fifth Dimension score their first #1 and their eighth Billboard Top 40 hit with "Aquarius / Let The Sunshine In".
1974---Top Hits
Sunshine on My Shoulders - John Denver
Hooked on a Feeling - Blue Swede
Bennie & The Jets - Elton John
A Very Special Love Song - Charlie Rich
1981-First flight of shuttle
Columbia
. Two astronauts (John Young and Robert Crippen), on first manned US space mission since
Apollo-Soyuz
in July 1976, spent 54 hours in space (36 orbits of Earth) before landing at Edwards Air Force Base, CA, Apr 14.
1981 - The space shuttle Columbia is launched from Cape Canaveral, Florida, becoming the first reusable manned spacecraft to travel into space
1983 -- Harold Washington is elected the first black mayor of Chicago.
1982---Top Hits
I Love Rock 'N Roll - Joan Jett & The Blackhearts
We Got the Beat - Go-Go's
Make a Move on Me - Olivia Newton-John
Big City - Merle Haggard
1985-The first US Senator to fly in space was Jake Garn, Republican Senator for Utah, who joined the crew of Space Shuttle Discovery as a "congressional observer" when the shuttle lifted off from Cape Canaveral, FL, on April 12, 1985. A former Navy pilot, Garn had taken several months of astronaut training. Another senator, John Herschel Glenn, Jr., of Ohio, was an astronaut in the 1960's, before he entered politics.
1985 - Key West, Florida set a new record for April rainfall in a 24 hour period as 6.06 inches of rain were recorded, eclipsing the previous record of 6.04 inches which fell on April 29, 1941. In addition, the heavy rainfall shattered the old record for this date set back in 1931 when 1.49 inches of rain fell.
1987-"21 Jump Street" premiers on TV. Youthful big city cops busted crime in the local schools and colleges in this Fox police drama. Starred Johnny Depp as Tom Hanson, Holly Robinson Peete as Judy Hoffs, Dustin Nguyen as H.T. Ioki, Peter DeLuise as Doug Penhall, Frederic Forrest as Captain Jenko, Steven Williams as Captain Adam Fuller and Richard Grieco as Dennis Booker. It was one of the Fox network's early hits.
1987 - Larry Mize, 28, hit a miracle shot -- a 140-foot chip -- to win the Masters golf title in Augusta, GA. Mize defeated Greg Norman and Severiano Ballesteros in a playoff.
1988-- Sonny Bono succeeds in his bid to become mayor of his hometown, Palm Springs, CA.
1989 - Twenty-two cities in the south central and eastern U.S. reported record low temperatures for the date, including Elkins WV with a low of 15 degrees, and Baton Rouge LA with a reading of 37 degrees.
1990---Top Hits
Love Will Lead You Back - Taylor Dayne
I'll Be Your Everything - Tommy Page
All Around the World - Lisa Stansfield
Hard Rock Bottom of Your Heart - Randy Travis
1993--- The Grateful Dead sang the US national anthem before the San Francisco Giants' home opener.
1996-The Detroit Red Wings set a National Hockey League record by winning their 61 st regular season game, 5-3, over the Chicago Blackhawks. The previous record was held by the 1976-77 Montreal Canadiens. Detroit finished the season with 62 wins, 13 losses and 7 ties.
1996 - Duluth, Minnesota recorded 1.7 inches of snow on this day to raise its seasonal snowfall total to 132.8 inches -- its snowiest winter on record. The old record was 131.6 inches set back in 1949-50.
2000- In San Francisco, the North Beach Playground and Pool was renamed the Joe DiMaggio North Beach Playground and Pool. The Recreation and park Commission voted 20 years earlier to rename the park after DiMaggio.
2008 -- With her latest single, "4 Minutes," Madonna beats Elvis as the artist with the most al-time Top Ten Hits on the Billboard charts (37).
2010 - One-inch diameter hail falls in Fresno, CA. Two condominiums are destroyed by thunderstorms in California's San Joaquin Valley. Up to three funnel clouds were also seen in the region.
NBA Finals Champions This Date
1954-Minneapllis Lakers
1958—St. Louis Hawks
-------------------------------------------------------------

SuDoku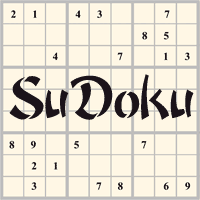 The object is to insert the numbers in the boxes to satisfy only one condition: each row, column and 3x3 box must contain the digits 1 through 9 exactly once. What could be simpler?
http://leasingnews.org/Soduku/soduko-main.htm
--------------------------------------------------------------

Daily Puzzle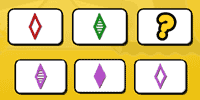 How to play:
http://www.setgame.com/set/puzzle_frame.htm
Refresh for current date:
http://www.setgame.com/set/puzzle_frame.htm
--------------------------------------------------------------


http://www.gasbuddy.com/
http://www.gasbuddy.com/GB_Map_Gas_Prices.aspx
http://www.gasbuddy.com/GB_Mobile_Instructions.aspx
--------------------------------------------------------------

Weather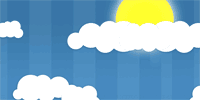 See USA map, click to specific area, no commercials
--------------------------------------------------------------

Traffic Live---
Real Time Traffic Information
You can save up to 20 different routes and check them out with one click,
or type in a new route to learn the traffic live
--------------------------------