Tuesday, April 11, 2017


Today's Equipment Leasing Headlines

Univest piles it on Ascentium
By Tom McCurnin, Leasing News Legal Editor
Ascentium Capital Ranked as the Top Private
Independent Finance Company in the United States
Ascentium Capital Reports 25.5% Y/Y
Increase in Funded Volume
Position Wanted – Credit
Work Remotely or Relocate for Right Opportunity
2017 Auto Leasing Conference report
"On the Road Ahead"
By Ed Kaye
Top Stories: April 4 - April 11
(Opened Most by Readers)
California SB 297 to Create a "Finder"
Moves Forward in Process
Labrador Retriever
New Rochelle, New York Adopt-a-Dog
Leasing News Classified
Accounting / Aircraft / Appraisals
News Briefs---
8 States That Will Make Millions Taxing Marijuana
Highest Usage: Colorado #1, Alaska #2, Maine #4, Oregon #5
Broker/Funder/Industry Lists | Features (writer's columns)
Top Ten Stories Chosen by Readers | Top Stories last six months
www.leasingcomplaints.com (Be Careful of Doing Business)
www.evergreenleasingnews.org
Leasing News Icon for Android Mobile Device
You May have Missed---
Irony alert: Kentucky's coal museum installs solar panels
Spring Poem by Barry Marks, Esq.
Sports Brief----
California Nuts Brief---
"Gimme that Wine"
This Day in American History
SuDoku
Daily Puzzle
GasBuddy
Weather, USA or specific area
Traffic Live----
######## surrounding the article denotes it is a "press release" and was not written by Leasing News nor information verified, but from the source noted. When an article is signed by the writer, it is considered a "by line." It reflects the opinion and research of the writer.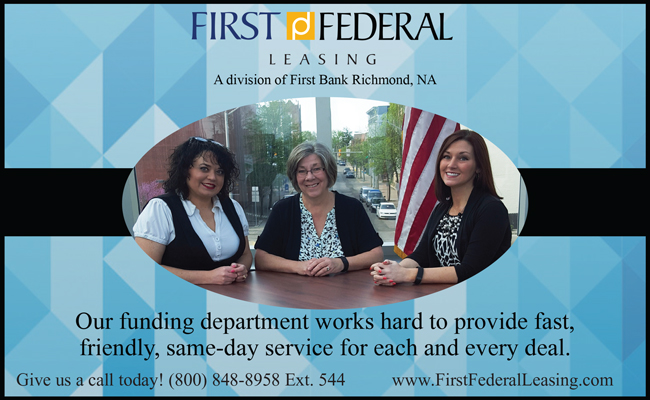 Please send a colleague and ask them to subscribe. We are free.
Email kitmenkin@leasingnews.org and in subject line: subscribe

[headlines]
--------------------------------------------------------------
Univest piles it on Ascentium
By Tom McCurnin, Leasing News Legal Editor
Assignee Files 20 Suits in Pennsylvania Against Ascentium
for Breach of Warranties in Assignment
Univest Capital v Belay and Ascentium 17-cv-1195 (E.D. Penn. 2017)
Univest Capital v Peters and Ascentium 17-cv-1207 (E.D. Penn. 2017)
Univest Capital v Madhy and Ascentium 17-cv-1206 (E.D. Penn. 2017)
(Preface:
(The first article concerned $40 million debt now owed by Ascentium Capital, Kingwood, Texas, plus attorney fees, (1) as acknowledged by Ascentium in a deposition (2). This one is for $20 million, plus attorney fees. As Tom McCurnin notes, there appears a third set to follow involving Balboa Capital Corporations, Costa Mesa, California, from leases allegedly discounted by then Ascentium Capital Senior Vice President Cliff McKenzie, currently a Certified Leasing and Finance Professional. There may be others as well as new problems for the company owners Warburg Pincus.
(Since the article was written by Tom McCurnin, Leasing News has been interviewing previous employees and others to get to the facts, as well as readers sending information, plus help from Bernie Boettigheimer, CLFP, President, Lease Police. Leasing News also attempted to obtain "on the record" comments from Ascentium Capital, as well as contacting four Warburg-Pincus top Executives, plus the company's President, Timothy F. Geithner, former President and CEO of the Federal Reserve Bank of New York as well as former Secretary of the United States Treasury Department. Geithner is familiar with controversy.
(It is true as Tom McCurnin writes in today's article, Geithner can pay $100 million to make these lawsuits go away. Editor.)
(1) Ascentium Capital Sued in Worthless $45 Million
Equipment Ponzi Scheme
http://leasingnews.org/archives/Mar2017/03_22.htm#sued
(2) Jerry Noon, Sr. VP, Portfolio Services, Ascentium Declaration
(7 pages)
http://leasingnews.org/PDF/KumarNoonDeclaration2017.pdf
Ascentium's fall from grace snowballed last month when, on St. Patrick's Day, Univest Capital of Bensalem, Pennsylvania, filed twenty lawsuits against the leasing industry giant for breach of representations and warranties in an assignment contract, based on the MHT vendor program. The facts follow.
Although the named lessee-doctors are different, the facts follow a similar pattern. The doctors signed up for a financing program through Ascentium to finance a physician's home health program whereby the vendor MHT would staff nurses to visit patients at home. The equipment consisted of three iPads, a software license, and some billing software. The price tag was $300,000 per license. The program crashed last summer when MHT allegedly failed to adequately staff the program and doctors lost their investment. Not to worry, MHT said, your promises to pay the finance company are subject to "novation." Many such licenses were re-sold to recoup the physicians' losses.
As we now know, a senior vice president of Ascentium, Cliff McKenzie, CLFP, was employed by the vendor and, it is alleged, he knew that the program didn't work and never would work. Indeed, when things went bad, Mr. McKenzie was out re-selling the licenses. He didn't do this out of the goodness of his heart or to save Ascentium; he did this for a fee, which is alleged to have been $20,000 a month. So, you have a terrible vendor program, worthless equipment that doesn't work, and a senior vice president of the lessor that knows it all, because he is employed by the vendor.
At about this same time this program was going bad, Ascentium coincidently thought it might be a good idea to offload about 20 of these deals to Univest. This was a six million dollar acquisition and Univest used a vanilla, two page broker agreement. One of them is attached to each complaint linked below. It appears that none of the doctors are paying, and hence, the assignee Univest filed these lawsuits against Ascentium.
Most good broker agreements have pages of "reps and warranties" thatl include "no knowledge" representations that the neither the assignor nor any of its officers has any knowledge of any fact that would impair the enforceability of the obligation. Other reps I've seen include a "no agency" clause between the assignor and the vendor. Surprisingly, these promises are missing from this vanilla assignment contract.
All is not lost for Univest, however, since the agreement does contain the standard representation that the underlying lease agreement is valid and enforceable under its terms, which might be enough to carry the day.
What are the takeaways from the flurry of lawsuits filed against Ascentium?
• First, some of the Assignees which Ascentium pawned off their paper are starting to come out of the woodwork. Obviously, we don't know the full particulars as to which companies bought the physicians' paper, but some court filings have indicated that Balboa either financed these physicians independently or also purchased the contracts from Ascentium. Who are the other assignees and will they sue Ascentium? Time will tell.
• Second, can Warburg Pincus be far behind? Warburg Pincus, the private equity firm that purchased Ascentium, hopefully had some better documentation than Univest. I would expect their document to be chock full of promises which would have been triggered by the allegations that Ascentium's SVP was working for the vendor on the side. A search under the federal docket system, PACER, reflects that Warburg Pincus is not terribly litigious. Whether it will write a check to save its investment or sue the principals of Ascentium remain to be seen.
The bottom line to these new filings reflects that Ascentium probably knew the problems with the portfolio in July when it offloaded them to Univest. I do wonder how these contracts survived any underwriting test.
Univest Ascentium Belay Complaint
http://leasingnews.org/PDF/UnivestAscentiumBelayComplaint.pdf
Univest Ascentium Jason Peters Complaint
http://leasingnews.org/PDF/UnivestAscentiumJasonPetersComplaint.pdf
Univest Ascentium Madhu Complaint
http://leasingnews.org/PDF/UnivestAscentiumMadhuComplaint.pdf
Tom McCurnin is a partner at Barton, Klugman & Oetting
in Los Angeles, California.
Tom McCurnin
Barton, Klugman & Oetting
350 South Grand Ave.
Suite 2200
Los Angeles, CA 90071
Direct Phone: (213) 617-6129
Cell (213) 268-8291
Email: tmccurnin@bkolaw.com
Visit our web site at www.bkolaw.com
Previous Tom McCurnin Articles:
http://www.leasingnews.org
Previous Tom McCurnin Articles:
http://www.leasingnews.org/Conscious-Top%20Stories/leasing_cases.html


[headlines]
--------------------------------------------------------------
##### Press Release ###########################
Ascentium Capital Ranked as the Top Private
Independent Finance Company in the United States


Tom Depping, Chief Executive Officer of Ascentium Capital commented, "We made impressive progress growing Ascentium since our founding just over five years ago. We are honored to be ranked as the largest independent finance company, which is a testament to the strength of our platform and the dedication of our employees who deliver exceptional service and support to our small business customers. We will remain focused on expanding our reach in specialized markets including franchise, healthcare, petroleum and technology while continuing to invest in new products and technology to further enhance the financing experience."

Richard Baccaro
Chief Sales and Marketing Officer
Ascentium Capital
"The equipment financing industry is extremely competitive and our ability to grow our market share demonstrates the tremendous value we deliver to our equipment vendors and business clients nationwide," stated Richard Baccaro, Chief Sales and Marketing Officer for Ascentium Capital. "With the strength of our specialized team members and client relationships, we are well positioned to continue our success."
As a direct lender, Ascentium Capital LLC specializes in providing a broad range of financing, leasing and small business loans. The company's offering benefits equipment manufacturers and distributors as well as direct to businesses nationwide. Ascentium Capital is backed by the strength of leading investment firm Warburg Pincus LLC. For more information, please visit AscentiumCapital.com.
###### Press Release ###########################
[headlines]
--------------------------------------------------------------
###### Press Release ###########################
Ascentium Capital Reports 25.5% Y/Y
Increase in Funded Volume

Ascentium Capital LLC, a national commercial lender, announced first quarter funded volume reached $225.1 million representing 25.5% growth and managed $1.6 billion in assets, representing a 37.7% increase year over year in the first quarter 2017.

Tom Depping
Chief Executive Officer of Ascentium Capital
Ascentium Capital also experienced a record month in March with $259.6 million in credit application volume. Tom Depping, Chief Executive Officer of Ascentium Capital commented, "Our financial relationship platform powers our performance. We continue to scale our operations and integrated infrastructure to deliver positive business outcomes that benefit our equipment vendors and small business clients nationwide."

Richard Baccaro
Chief Sales and Marketing Officer
Ascentium Capital
"Our momentum demonstrates the demand for our equipment financing programs and broad financial product offering. This will continue to drive our strong performance throughout 2017," remarked Richard Baccaro, Chief Sales and Marketing Officer for Ascentium Capital.
As a direct lender, Ascentium Capital LLC specializes in providing a broad range of financing, leasing and small business loans. The company's offering benefits equipment manufacturers and distributors as well as direct to businesses nationwide. Ascentium Capital is backed by the strength of leading investment firm Warburg Pincus LLC. For more information, please visit AscentiumCapital.com.
### Press Release ###############################

[headlines]
--------------------------------------------------------------
Position Wanted – Credit
Work Remotely or Relocate for Right Opportunity

Each Week Leasing News is pleased, as a service to its readership, to offer completely free ads placed by candidates for jobs in the industry. These ads also can be accessed directly on the website at:
http://www.leasingnews.org/Classified/Jwanted/Jwanted.htm
Each ad is limited to (100) words and ads repeat for up to 6 months unless the candidate tells us to stop. Your submissions should be received here by the end of each week.

Please encourage friends and colleagues to take advantage of this service, including recent graduates and others interested in leasing and related careers.

Credit

Will relocate for the right opportunity and can work remotely. I have (25+) years in making credit decisions, as well as helping sales team and third party originators close more transactions via understanding their applicant's financial abilities. I can create alternative or additional opportunities (and income) by knowing which type of loan is best for the borrower
aaacorrespondent@gmail.com
[headlines]
--------------------------------------------------------------
2017 Auto Leasing Conference report
"On the Road Ahead"
By Ed Kaye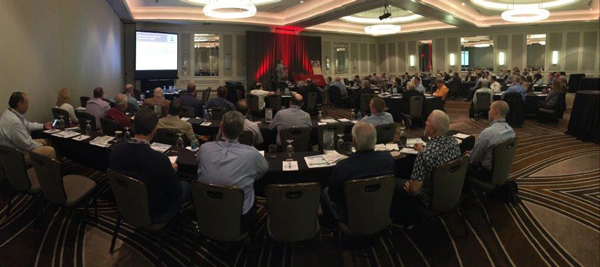 (Photo: Mike Mathy, NVLA Executive Director)
The 2017 annual National Vehicle Leasing Association (NVLA) Conference took place from April 5 – 7 at the Hilton Downtown, Nashville, Tennessee. This year's theme was "The Rhythm of Success" paying homage to Nashville's renowned music scene and the cyclical nature of the automotive leasing industry.
While the 135 attendees saved most of their dancing for the Honky Tonks on nearby Broadway, the rhythm of the conference was cautiously optimistic, accompanied with spots of success and uncertainty.
Most of the attendees are independent vehicle lessors, "car guys" that found a niche in automotive leasing. This is the 49th year of the association that has persisted through up and down cycles and is clearly back on the upswing after the recession.
The conference kicked off with a keynote speech by conference master of ceremonies, Charlie Vogelheim, an industry analyst based in Silicon Valley with TPC Management, who spoke on the transformation in transportation. As vehicles become more complex with added technology, safety, convenience, and connectivity, the future of the auto leasing industry will be impacted, he said. Those lessors that adapt have golden opportunities, those that are unable to embrace the new developments and adapt their leasing and financing services will likely suffer as the vehicle markets change.
As in the past three years, a second track dedicated to the Lease Here Pay Here ("LHPH") industry ran concurrent with other breakout sessions. LHPH is a deep subprime auto leasing business model akin to the 'buy here pay here' dealer model. It is a high risk, high margin product in which funders and operators see increased opportunities and year over year growth.
"I'm pleased to see the increase in attendance at this year's conference," said Nick Markosian, an LHPH dealer based in Salt Lake City, UT, and the conference chairperson for the LHPH track. "The LHPH model is gaining traction, serving the low end of the credit spectrum and providing transportation solutions for many people that have few options," he added.
Tom Kontos, the chief economist for KAR Auctions Services, echoed the conference sentiment by stating the U.S. Economy post-election is positive with slow growth. He added, "low unemployment is good news for our industry. Leasing has come back with a vengeance." About one-third of new car sales in the U.S. and Canada are leased.
Interestingly, Kontos is not concerned with the risk of a "mortgage bubble" in the auto finance sector due in large part to the ease of liquidation options to turn repossessions into cash.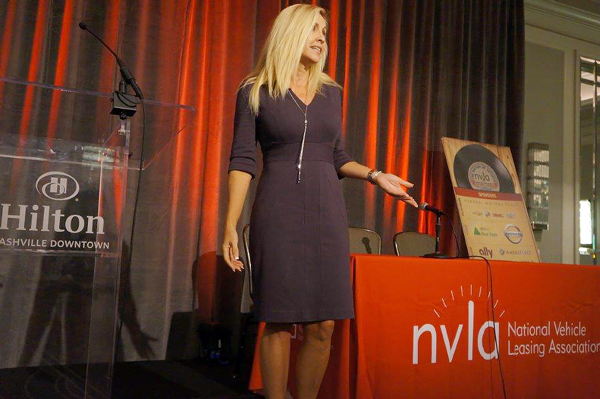 Linda Kester
(Photo: Mike Mathy, NVLA Executive Director)
The leasing business is driven by sales and there was substantial time devoted to sales training by Linda Kester, a renowned lecturer in the equipment leasing industry. Ms. Kester provided attendees with a lively lecture on sales tactics that worked for her when she as an industry salesperson as well as tips and ideas for hiring sales people, training, and motivation.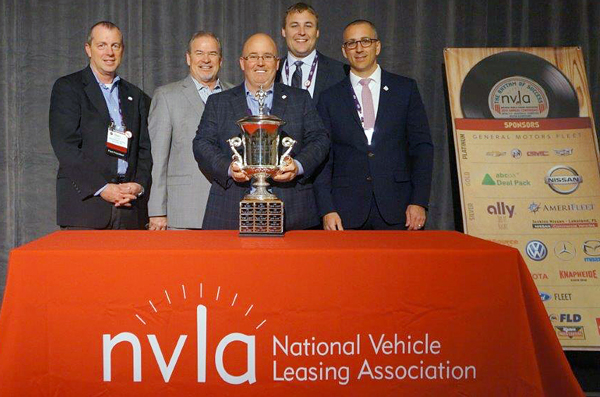 P.J. McMahon receiving the Clemens Pender Lessor of the Year Award
(Photo: Mike Mathy, NVLA Executive Director)
The annual Clemens Pender Lessor of the Year Award was awarded to P.J. McMahon, past president of the NVLA and Vice President of McMahon Automotive Group in Norristown, PA. The Lessor of the Year Award is the highest honor to be awarded by the NVLA.
The final day of the conference covered lessor funding, millennials in leasing, and a special president's recognition award was given to Steve Auvenshine of General Motors for his decades- long support to the industry and NVLA after a 42-year career with GM as their Manager of Business Relations, Fleet Sales.
So what does the road ahead for auto leasing look like according to the conference attendees? Mostly flat and freshly paved highway thanks to the improved economy with a few hazards and pot holes in the distance to avoid as the auto industry continues to change.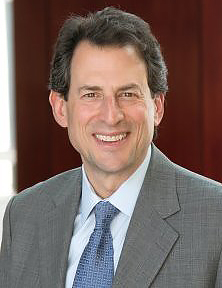 Edward P. Kaye
Access Commercial Capital, LLC
3000 Marcus Avenue, Suite 3E01
Lake Success, New York 11042
(516)444-3621 Direct Dial
(800)571-3900 Toll Free
(516)213-1182 Fax
www.accesscapital.biz


[headlines]
--------------------------------------------------------------
Top Stories: April 4 - April 11
(Opened Most by Readers)
(1) Shopko vs. Balboa Quarterly Interim Case Continues-
One Side Never Caught the Mistake or Was it?
by Tom McCurnin, Leasing News Legal Editor
http://leasingnews.org/archives/Apr2017/04_04.htm#shopko
(2) Report on the ELFA
29th Annual National Funding Conference
By Bruce Kropschot, The Alta Group
http://leasingnews.org/archives/Apr2017/04_07.htm#report
(3) Believe It or Not, California SB297, Finder Exception
To Licensing, Moves Forward
By Tom McCurnin, Leasing News Legal Editor
http://leasingnews.org/archives/Apr2017/04_04.htm#believe
(4) New Hires---Promotions in the Leasing Business
and Related Industries
http://leasingnews.org/archives/Apr2017/04_07.htm#hires
(5) 10 Tips to Help Your Vendor's Sales Rep Sell Financing
Sales Makes It Happen by Jim Acee
http://leasingnews.org/archives/Apr2017/04_07.htm#10
(6) AP Hires Senior Vice President of Vendor Finance
Nick Gibbens, CLFP, Former VP/Business Unit Manager Bank of West
Indirect Business Equipment Finance Division
http://leasingnews.org/archives/Apr2017/04_04.htm#ap
(7) Financial Pacific Passes $1 Billion Milestone
Surpasses Four-Fold Increases from Umpqua Bank Acquisition
http://leasingnews.org/archives/Apr2017/04_04.htm#finpac
(8) Financial Services Could Lose 40% of Revenue
To Fintech
https://www.forbes.com/sites/madhvimavadiya/2017/04/05/fintech-pwc-uk/#45b472b7426c
(9) Car Sales Keep Falling
but Buyers Pay More for Trucks, S.U.V.s
https://www.nytimes.com/aponline/2017/04/03/us/ap-us-auto-sales.html?_r=0
(10) Sertant Capital Completes $9.2MM Renewable Energy
Equipment Lease for Fortune 500 Company
http://leasingnews.org/archives/Apr2017/04_07.htm#sertant
[headlines]
--------------------------------------------------------------
California SB 297 to Create a "Finder"
Moves Forward in Process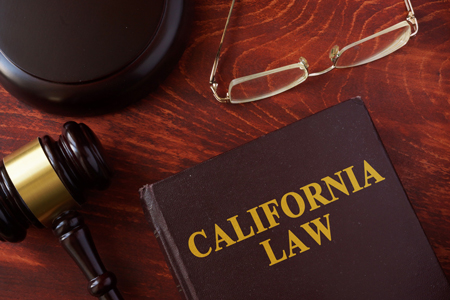 For those following the proposed regulation non-licensing legislation for a "finder," also referred to in the parlance as a "broker," California Senate Bill 297 has passed the Committee of Banking and Financial Institutions and will be heard by the Appropriation Committee on April 17, 2017.
Today as Amended:
https://leginfo.legislature.ca.gov/faces/
billCompareClient.xhtml?bill_id=201720180SB297
New Legislation Seeks to Amend SB197 to Remove Licensing of Broker
By Tom McCurnin, Leasing News Legal Editor
http://leasingnews.org/archives/Mar2017/03_08.htm#california
[headlines]
--------------------------------------------------------------
Labrador Retriever
New Rochelle, New York Adopt-a-Dog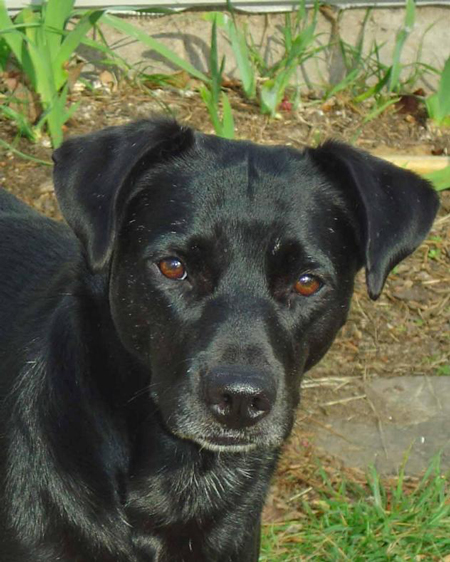 Callie
Female
10 Years old
50 lbs.
Spayed
Current on Vaccinations
"We have a dog, Callie, whom we need to rehome. Our life circumstances have changed as we've gotten older, and we feel that her needs are especially difficult for us to meet now.
"Callie is a sweet, intelligent,10-year-old mixed-breed whom we rescued 7 years ago from a bad hoarding situation. It is likely that she had very little early socialization, so she is generally fearful and it takes her some time and effort to get used to new people and new situations. About 50 lbs., she is spayed and up-to-date on all her shots.
She adores other dogs, and playing is her absolute favorite thing! She is not at all aggressive, can be very loving, and is always eager to please. Once settled in, her perfect day would include time hanging out in the yard, playing with another dog, then snuggling up with you on the couch.
"We're looking for just the right home for her. The ideal situation is someone with at least one other dog (an absolute necessity!) and a fenced backyard in a quiet neighborhood. And someone who is good with fearful but not aggressive dogs, of course."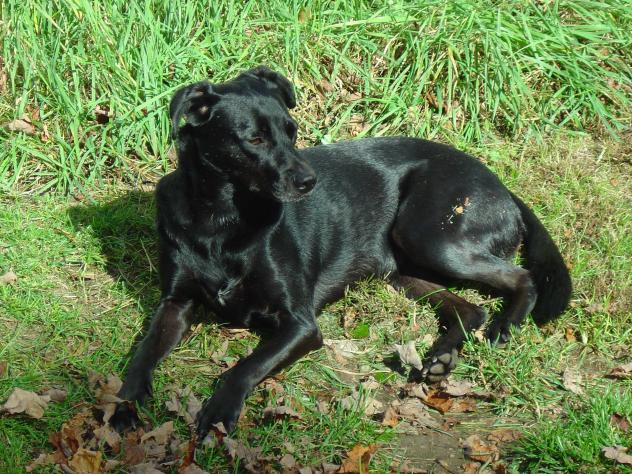 Please contact:
Jim Decker
(845) 943-0623
jimdecker8083@gmail.com

Humane Society of Westchester
at New Rochelle
914-632-2925
70 Portman Road
New Rochelle, NY 10805
nr.shelter@verizon.net


Adopt a Pet
http://www.adoptapet.com/
[headlines]
--------------------------------------------------------------
Leasing News Classified


Accounting / Aircraft / Appraisals
Appraisals: Boston, MA
Nationwide appraisals, remarketing, audits, inspections and more! Over 15-years industry experience and dedicated to deliver personal, prompt, professional services.
Call Chris @ 508-785-1277.
Email:
chris@dovermanagementgroup.com



Appraisals: National Equipment Appraisal prepares Certified Machinery and Equipment Appraisals. IRS qualified, USPAP Compliant. Nationwide - fast turnaround.
Visit
nationalequipmentappraisal.com or
call 714-282-1525.
Accounting: Dallas, TX
Provide cost effective Sales and Use Tax and Property Tax consulting and administration Services to the leasing industry. Many leasing industry referrals available.
E-mail: mattm@osgsolutions.com

Accounting: National Property Tax Compliance Services to the leasing industry. Over 80 years experience and 70 Lessors as clients. References and free quotes available


440.871.0555


E-mail gary@avptc.com

Aircraft Delivery: Seattle, WA
Global Aircraft Delivery ferries all types of aircraft all over the world. We are a unique ferry company moving your aircraft with our expert turnkey operation.
www.globalaircraftdelivery.com
E-mail:info@globalaircraftdelivery.com
Asset Management: Canada
Cease Bailiff Services Incorporated:
Asset Investigation/Tracing; Asset Recoveries; Asset Protection/Security
Asset Liquidations/Sales; Ottawa, Canada; www.ceasebailiff.ca dave@ceasebailiff.ca; Phone

613 898 7376

; Fax 613 225 2452

Asset/Recovery & Collections:
Charlotte, NC
IRTC Continencies: Commercial Collections-Skip Trace- Repossessions-judgment enforcement-Investigations- Asset Re-marketing& No Cost Warehousing East Coast USA. Call 336-877-3077 ask for Robert or
E-mail to Robert@mbsfinancial.com

Nationwide Seasoned anfair priced workforce is at your service for all lease collections, repossessions, and asset liquidations, appraisals. Call Nassau Asset Management 800-462-7728 dcastagna@nasset.com

Asset/Recovery: NorthWest
Sequent provides collateral recovery, remarketing, and storage services to lenders with assets located in the greater Pacific Northwest. Professional services at reasonable pricing. Contact rossr@sequentam.com
Asset Marketing/Recovery: Remarking solutions for big rigs assets and trucking related companies including collections, recovery, repair and re-sales. North South Leasing cell #

586-909-8797

bob@nsleasing.com
Appraisals/Asset Recovery
Melville, New York
Auctions, Appraisals, National Repossessions. ALL asset classes. 20+ year team works for you. Spend less, Net More… Fast!
Ed Castagna

516-229-1968

ecastagna@inplaceauction.com

Appraisals/Inspections – Construction & Mining Heavy Equipment, Transport, Agriculture and Manufacturing. We provide Certified Appraisal Reports, (USPAP Compliant), Inventory Inspections, Collateral Valuation, VIN and Serial Number Verification with Detailed Photos, Lessee and Vendor Site Inspections including Customized Inspections. In a Hurry? Try our Kwik-Kwote
Emailwww.MobileEquipAppraisals.com
[headlines]
--------------------------------------------------------------

News Briefs---
8 States That Will Make Millions Taxing Marijuana
Highest Usage: Colorado #1, Alaska #2, Maine #4, Oregon #5
http://247wallst.com/special-report/2017/03/31/8-states-that-will-make-millions-taxing-marijuana/2/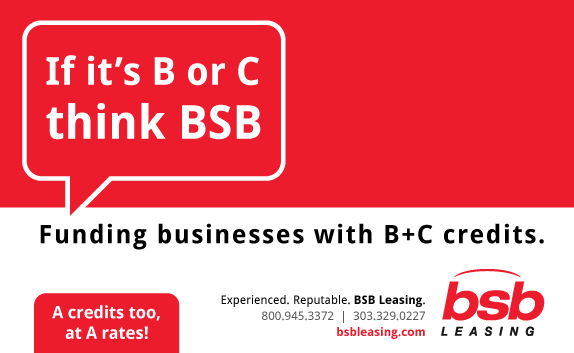 [headlines]
--------------------------------------------------------------

You May Have Missed---
Irony alert: Kentucky's coal museum installs solar panels
http://www.sandiegouniontribune.com/business/energy-green/sd-fi-solar-coalmuseum-20170410-story.html
[headlines]
--------------------------------------------------------------
Spring Poem
All Men are Dogs
by Barry M. Marks, Esq.
egg sucking dog
dope sniffing dog
black dog
smack dog
mack dog
matter-of-fact dog
blunt dog
hunt dog
runt dog
(other dog)
ubi sunt dog?
all men are dogs for something
big dog
pig dog
want-a-big-rig dog
hog dog
dog dog
modern-day blog dog
other dog
mud dog
bud dog
druggie drugged drug dog
lover dog
mother dog
sister-loving brother dog
always there are other dogs
always there's another dog
name dog
blame dog
they may seem the same dog
hot dog
bot dog
bored until they rot dog
that is what I'm not dog
you are but I'm not dog
this is what I've got dog
always there's another dog
always there's another dog
from Possible Crocodiles
Poems by Barry Marks
www.BrickRoadPoetryPress
[headlines]
--------------------------------------------------------------

Sports Briefs----
Marshawn Lynch Reportedly Has Interest in Patriots
If Raiders Talks Collapse
http://bleacherreport.com/articles/2702820-marshawn-lynch-reportedly-has-interest-in-patriots-if-raiders-talks-collapse
[headlines]
--------------------------------------------------------------


California Nuts Briefs---
Rising home prices in California concern economists,
prompt action by lenders
http://www.sacbee.com/news/business/article143006489.html
Trump border walls to be built in Otay Mesa
http://www.sandiegouniontribune.com/business/economy/sd-fi-wall-location-20170410-story.html
Solar hits big, brief milestone in California
http://www.sfgate.com/business/article/Solar-hits-big-brief-milestone-in-California-11063785.php
[headlines]
--------------------------------------------------------------



"Gimme that Wine"

http://www.youtube.com/watch?v=EJnQoi8DSE8
Three Sonoma, Napa wineries win California Green Medal awards
http://www.northbaybusinessjournal.com/northbay/sonomacounty/6863199-181/sonoma-napa-california-green-wine-medal
Sonoma County farm leaders look to build agritourism
http://www.pressdemocrat.com/business/6853124-181/sonoma-county-farm-leaders-look?artslide=0
Beyond Châteauneuf-du-Pape:
Other Good Wines From the Southern Rhône
http://www.thedailymeal.com/drink/beyond-ch-teauneuf-du-pape-other-good-wines-southern-rh-ne
New Beaujolais, but Not Nouveau
https://www.nytimes.com/2017/04/06/dining/wine-review-beaujolais-villages.html?ref=dining&_r=2
California's Champagne Affair
http://palatepress.com/2017/04/wine/california-champagne/
We Know What We Don't Know About Wine's Future
https://www.forbes.com/sites/thomaspellechia/2017/04/07/we-know-what-we-dont-know-about-wines-future/#1aeedc5c22c5
Free Mobile Wine Program
http://leasingnews.org/archives/Feb2010/2_26.htm#mobile
Wine Prices by vintage
http://www.winezap.com
http://www.wine-searcher.com/
US/International Wine Events
http://www.localwineevents.com/
Leasing News Wine & Spirits Page
http://two.leasingnews.org/Recommendations/wnensprts.htm

[headlines]
----------------------------------------------------------------
This Day in American History
1617 - Pocahontas, the daughter of Native American King Powhatan, dies on a ship returning from England to Virginia. She leaves an infant son. School children are fed the romantic tale of Pocahontas' encounter with Captain John Smith but the truth is that English settlers in Jamestown held her captive to force concessions from her father. Then Colonist John Rolfe married the captive Pocahontas, changed her name to Rebecca Rolfe, dressed her in English finery, and took her to England for Queen Elizabeth's amusement. He invented the story that the Indian woman had saved him, which made her the toast of the town. The myth was then propagated to promote the welcome of the white man to the Indian world.
http://www.powhatan.org/pocc.html
1783 - After receiving a copy of the provisional treaty on 13 March, Congress proclaims a formal end to hostilities with Great Britain.
1803 - In one of the great surprises in diplomatic history, French Foreign Minister Charles Maurice de Talleyrand makes an offer to sell all of Louisiana Territory to the United States. Talleyrand was no fool. As the foreign minister to French Emperor Napoléon Bonaparte, he was one of the most powerful men in the world. Three years earlier, Talleyrand had convinced Napoléon that he could create a new French Empire in North America. The French had long had a tenuous claim to the vast area west of the Mississippi River known as Louisiana Territory. In 1800, Napoléon secretly signed a treaty with Spain that officially gave France full control of the territory. Then he began to prepare France's mighty army to occupy New Orleans and bolster French dominion. When President Thomas Jefferson learned of Napoléon's plans in 1802, he was understandably alarmed. Jefferson had long hoped the US would expand westward beyond the Mississippi, but the young American republic was in no position militarily to challenge France for the territory. Jefferson hoped that his minister in France, Robert Livingston, might at least be able to negotiate an agreement whereby Napoléon would give the US control of New Orleans, the gateway to the Mississippi River. Napoléon seeing a war with England about to happen and not wanting to divide his navy to the United States, told his emissary to sell it all. After months of having fruitlessly negotiated over the fate of New Orleans, Livingston again met with Talleyrand on this day in 1803. To Livingston's immense surprise, this time the cagey French minister coolly asked, "What will you give for the whole?" He meant not the whole of New Orleans, but the whole of Louisiana Territory. Quickly recognizing that this was an offer of potentially immense significance for the US, Livingston and Monroe began to discuss France's proposed cost for the territory. Several weeks later, on 30 April 1803, the American emissaries signed a treaty with France for a purchase of the vast territory for $11,250,000. A little more than two weeks later, Great Britain declared war on France. With the sale of the Louisiana Territory, Napoléon abandoned his dreams of a North American empire, but he also achieved a goal that he thought more important. "The sale [of Louisiana] assures forever the power of the United States," Napoléon later wrote, "and I have given England a rival who, sooner or later, will humble her pride."
1816 - Richard Allen became the first African American Methodist Episcopal Bishop being elected at the church's founding convention in Philadelphia, PA, when 16 delegates from five independent churches met to form an African-American denomination based on the principles of Methodism. The earliest African-American Methodist organization, the African Union Methodist Church, was founded in 1813 by the Reverend Peter Spencer in Wilmington, DE.
1841 - A big April snowstorm in the northeast dropped 12 inches at New York City, 24 inches in New Jersey, and 18 inches in Massachusetts. The "Tippecanoe and Tyler, too" victory parade was impeded and the Marshall died of pneumonia. People went to the New York City polls through snow on the 13th.
1864 - Birthday of Lizzie "Lillie" Bliss (d. 1931), born at Boston, MA. She was one of the three founders (all women) of the Museum of Modern Art at New York City in 1929.
1865 - Birthday of Mary White Ovington (d. 1951), Brooklyn. White woman who helped found the National Association for the Advancement of Colored People (NAACP), served as chair of its board from 1919-1932 and became its treasurer. Acting many times as a mediator between factions within the organization, she found herself in later years at odds with W. E. B. Du Bois who favored limited integration while Ovington favored full integration and was active in the fight for school desegregation. She wrote several books on black leaders and several novels.
http://www.harvardsquarelibrary.org/unitarians/ovington.html
1873 - Captain Jack and his Modocs lure General Canby and others to their encampment to discuss peaceful surrender. The truth is that the Modocs had lost all faith in the U.S. negotiators and were hearing rumors about the whites planning to kill them. The Modocs surprise and kill General Canby, the only U.S. General killed during an Indian War, and Reverend Eleasar Thomas who was part of Canby's peace commission
1881 - Spelman College in Atlanta, Georgia was opened in 1881 with the funding from the Rockefeller family "with the purpose of educating young African-American women." This college was to become known as "the Radcliff for Negro Women."
1899 - Drummer/Bandleader Nick LaRocca (d. 1961) birthday, New Orleans.
http://www.redhotjazz.com/larocca.html
http://members.aol.com/ODJBjazz/jazz.html
1899 - African-American Percy L. Julian (d. 1975) born, Montgomery, AL. Chemist whose research helped create drugs for the treatment of arthritis.
http://www.blackinventor.com/pages/percyjulian.html
1907 – New York Giants catcher Roger Bresnahan wore shin guards for the first time in a Major League game. The leg guards came come in handy, protecting Bresnahan from a 5th-inning foul tip. Other catchers will soon follow Bresnahan's lead and wear similar shin guards.
1908 - Birthday of Jane Matilda Bolin (d. 2007) at Poughkeepsie, NY. She was the first black woman to graduate from the Yale School of Law (1931) and went on to become the first black female judge in the United States. She served as assistant corporation counsel for the city of New York before being appointed to the city's Domestic Relations Court and the Family Court of the State of New York.
1911 - The U.S. Navy acquires its firs submarine.
http://memory.loc.gov/ammem/today/apr11.html
1917 – The Red Sox's Babe Ruth pitched a three-hitter in shutting down the New York Yankees on Opening Day. Ruth went on to win 24 games this year, while leading the American league with 35 complete games.
1933 - The Dorsey Brother Orchestra along with the Boswell Sisters, record "Shuffle Off to Buffalo."
1935 - Birthday of vocalist and song writer Richard Berry (d. 1997), Extension, LA. He performed with many Los Angeles doo-wop and close harmony groups in the 1950s, including The Flairs and The Robins. He is best known as the composer and original performer of the rock standard "Louie, Louie." The song went on to be a hit for The Kingsmen, becoming one of the most recorded songs of all time.
http://www.louielouie.net/R_Berry.html
1935 - Birthday of guitarist Johnnie Billington (d. 2013), Crowder, MS. http://www.arts.state.ms.us/crossroads/music/music1.html
http://www.pbs.org/riverofsong/artists/e3-johnnie.html
http://www.bluesed.org/
1944 - MICHAEL, EDWARD S. (Air Mission) Medal of Honor
Rank and organization: First Lieutenant, U.S. Army Air Corps, 364th Bomber Squadron, 305th Bomber Group. Place and date: Over Germany, 11 April 1944. Entered service at: Chicago, Ill. Born: 2 May 1918, Chicago, Ill. G.O. No.: 5, 15 January 1945. Citation: For conspicuous gallantry and intrepidity above and beyond the call of duty while serving as pilot of a B17 aircraft on a heavy-bombardment mission to Germany, 11 April 1944. The group in which 1st Lt. Michael was flying was attacked by a swarm of fighters. His plane was singled out and the fighters pressed their attacks home recklessly, completely disregarding the Allied fighter escort and their own intense flak. His plane was riddled from nose to tail with exploding cannon shells and knocked out of formation, with a large number of fighters following it down, blasting it with cannon fire as it descended. A cannon shell exploded in the cockpit, wounded the copilot, wrecked the instruments, and blew out the side window. 1st Lt. Michael was seriously and painfully wounded in the right thigh. Hydraulic fluid filmed over the windshield making visibility impossible, and smoke filled the cockpit. The controls failed to respond and 3,000 feet were lost before he succeeded in leveling off. The radio operator informed him that the whole bomb bay was in flames as a result of the explosion of 3 cannon shells, which had ignited the incendiaries. With a full load of incendiaries in the bomb bay and a considerable gas load in the tanks, the danger of fire enveloping the plane and the tanks exploding seemed imminent. When the emergency release lever failed to function, 1st Lt. Michael at once gave the order to bail out and 7 of the crew left the plane. Seeing the bombardier firing the navigator's gun at the enemy planes, 1st Lt. Michael ordered him to bail out as the plane was liable to explode any minute. When the bombardier looked for his parachute he found that it had been riddled with 20mm. fragments and was useless. 1st Lt. Michael, seeing the ruined parachute, realized that if the plane was abandoned the bombardier would perish and decided that the only chance would be a crash landing. Completely disregarding his own painful and profusely bleeding wounds, but thinking only of the safety of the remaining crewmembers, he gallantly evaded the enemy, using violent evasive action despite the battered condition of his plane. After the plane had been under sustained enemy attack for fully 45 minutes, 1st Lt. Michael finally lost the persistent fighters in a cloud bank. Upon emerging, an accurate barrage of flak caused him to come down to treetop level where flak towers poured a continuous rain of fire on the plane. He continued into France, realizing that at any moment a crash landing might have to be attempted, but trying to get as far as possible to increase the escape possibilities if a safe landing could be achieved. 1st Lt. Michael flew the plane until he became exhausted from the loss of blood, which had formed on the floor in pools, and he lost consciousness. The copilot succeeded in reaching England and sighted an RAF field near the coast. 1st Lt. Michael finally regained consciousness and insisted upon taking over the controls to land the plane. The undercarriage was useless; the bomb bay doors were jammed open; the hydraulic system and altimeter were shot out. In addition, there was no airspeed indicator, the ball turret was jammed with the guns pointing downward, and the flaps would not respond. Despite these apparently insurmountable obstacles, he landed the plane without mishap.
1945 - Allied Troops entered Buchenwald, north of Weimar, Germany. It was the first of the Nazi concentration camps to be liberated. It had been established in 1937, and about 56,000 people died there. The camp held thousands of prisoners, mostly slave laborers. There were no gas chambers, but hundreds, sometimes thousands, died monthly from disease, malnutrition, beatings, and executions. Doctors performed medical experiments on inmates, testing the effects of viral infections and vaccines. Among the camp's most gruesome characters was Ilse Koch, wife of the camp commandant, who was infamous for her sadism. She often beat prisoners with a riding crop, and collected lampshades, book covers, and gloves made from the skin of camp victims.
Soon after the takeover, General Dwight Eisenhower, commander of the Allied Forces in Europe, arrived. "I have never felt able to describe my emotional reaction when I came face to face with indisputable evidence of Nazi brutality and ruthless disregard of every shred of human decency," he wrote. "Up to that moment I had only known about it generally, or through secondary sources. I am certain, however, that I have never at any time experienced an equal sense of shock."
http://www.nizkor.org/hweb/camps/buchenwald/buchenwald-01.html
1947 - Jackie Robinson became the first African-American to play in Major League Baseball in the modern era when he played first base in an exhibition game as a Brooklyn Dodger against the New York Yankees. In the course of the season, he hit 12 home runs, stole 29 bases, and was voted Rookie of the Year. He won the Most Valuable Player in 1949. His success opened the racial integration of other baseball teams.
1949 - Top Hits
Cruising Down the River - The Blue Barron Orchestra (vocal: ensemble)
Sunflower - The Russ Morgan Orchestra (vocal: The Skylarks)
Red Roses for a Blue Lady - Vaughn Monroe
Candy Kisses - George Morgan
1951 - General Douglas MacArthur is removed from his command for unauthorized policy statements. The dismissal followed MacArthur's public disclosure of Truman's refusal to allow him to bomb Chinese bases in Manchuria. MacArthur returned to the United States to a hero's welcome. Parades were held in his honor, and he was asked to speak before Congress (where, on 19 April 1951, he gave his famous "Old soldiers never die, they just fade away" speech). Public opinion was strongly against Truman's actions, but the President stuck to his decision without regret or apology. Eventually, MacArthur did "just fade away," and the American people began to understand that his policies and recommendations might have led to a massively expanded war in Asia. Though the concept of a "limited war," as opposed to the traditional American policy of unconditional victory, was new and initially unsettling to many Americans, the idea came to define the US Cold War military strategy.
1956 - Elvis Presley reached the top spot on the "Billboard" music chart with his first double-sided hit. The disk featured "Heartbreak Hotel" and "I Was the One." The RCA Victor record stayed at number one for eight weeks. Elvis also made the country and R&B charts, as well.
1956 - The man later known as Soul Brother Number One, James Brown, has his first chart entry when "Please, Please, Please" debuts on the R&B chart.
1957 - No. 1 Billboard Pop Hit: "All Shook Up,'' Elvis Presley. Billboard ranks the single as the No. 1 song of 1957, the second year in a row that Elvis has the top single of the year.
1957 - Top Hits
"All Shook Up" - Elvis Presley
"Little Darlin'" - The Diamonds
"Party Doll" - Buddy Knox
"Gone" - Ferlin Husky
1961 - Carl Yastrzemski replaced Ted Williams in left field for the Boston Red Sox. 'Yaz' was just 21 years old and had but two years' experience in the minor leagues when he was called up. In his first at-bat, he got a hit off Kansas City's Ray Herbert. Yastrzemski retired in 1984, having played his entire Major League career in a Boston Red Sox uniform.
1961 - The Los Angeles Angels, an American League expansion team, played their first regular season game, beating the Orioles in Baltimore, 7-2. The Angels finished the 1961 season in eight place with a record of 70-92. Renamed the California Angels in 1966, they won their first division title in 1979. They are now known as the Los Angeles Angels of Anaheim, having played their entire existence in Anaheim.
1961 - Bob Dylan made his first professional appearance at Gerde's Folk City in New York's Greenwich Village, sharing the bill with bluesman John Lee Hooker. Dylan sang an arrangement of "House of the Rising Sun" and his own composition, "Song to Woody," a tribute to Woody Guthrie. Dylan took much of his inspiration from Guthrie, whom he had visited in a New Jersey hospital soon after he arrived in the New York area in early 1961. From his traditional folk music beginnings, Dylan went on to become one of rock music's superstars.
1961 – The trial of Adolf Eichmann before the Jerusalem District Court began. The legal basis of the charges against Eichmann was the 1950 Nazi and Nazi Collaborators (Punishment) Law, under which he was indicted on 15 criminal charges, including crimes against humanity, war crimes, crimes against the Jewish people, and membership in a criminal organization. In his testimony throughout the trial, Eichmann insisted he had no choice but to follow orders, as he was bound by an oath of loyalty—the same defense used by some defendants in the 1945–1946 Nuremberg trials. Eichmann asserted that the decisions had been made not by him, but Müller, Heydrich, Himmler, and ultimately Hitler. His defense also proposed that decisions of the Nazi government were acts of state and therefore not subject to normal judicial proceedings. The verdict was read on 12 December, wherein the judges declared him not guilty of personally killing anyone and not guilty of overseeing and controlling the activities of the Einsatzgruppen. He was deemed responsible for the dreadful conditions on board the deportation trains and for obtaining Jews to fill those trains. He was found guilty of crimes against humanity, war crimes, and crimes against Poles, Slovenes and Gypsies. He was also found guilty of membership in three organizations that had been deemed criminal at the Nuremberg trials: the Gestapo, the SD, and the SS. When considering the sentence, the judges concluded that Eichmann had not merely been following orders, but believed in the Nazi cause wholeheartedly and had been a key perpetrator of the genocide. On 15 December 1961, Eichmann was sentenced to death by hanging which occurred on June 1, 1962.
1962 - The New York Mets, a National League expansion team, played their first regular season game, losing 11-4, to the Cardinals in St. Louis. The Mets lost eight more games before winning one, and they finished the year in 10th place with a record of 40-120.The Mets won their first division title in 1969 and went on to stun the Baltimore Orioles in the World Series.
1963 - Jack Nicklaus, 23 years old, shot an even par 72 in the final round to finish a 2-under-par 286 and win the Masters by one stroke over Tony Lema. Nicklaus's green jacket was his first of a record six, with his other victories coming in 1965, 1966, 1972, 1975 and 1986.
1963 – The Milwaukee Braves' Warren Spahn became MLB's all-time winningest lefty. Spahn's 6-1 victory over the New York Mets was his 328th win, moving him ahead of Eddie Plank. He finished with 363, good for 5th best all-time.
1965 - Top Hits
"I'm Telling You Now" - Freddie & The Dreamers
"The Birds and the Bees" - Jewel Akens
"Game of Love" - Wayne Fontana & The Mindbenders
"King of the Road" - Roger Miller
1965 - President Lyndon Baines Johnson signed the Federal aid program for primary and secondary schools. This act allocated $1.34 billion for school districts based upon the number of needy children they contained and included fund for parochial and private schools.
1965 - The "Palm Sunday tornadoes," a particularly vicious outbreak, tore paths of devastation through Iowa, Wisconsin, Illinois, Michigan, Indiana, and Ohio. 255 people were killed and 3331 were injured. 37 tornadoes were rated F2 or greater with 18 rated F4 and 2 maximum intensity F5 tornadoes.
1966 - *PITSENBARGER WILLIAM H., Medal of Honor
For conspicuous gallantry and intrepidity at the risk of his life above and beyond the call of duty. Airman First Class Pitsenbarger distinguished himself by extreme valor on 11 April 1966 near Cam My, Republic of Vietnam, while assigned as a Pararescue Crew Member, Detachment 6, 38th Aerospace Rescue and Recovery Squadron. On that date, Airman Pitsenbarger was aboard a rescue helicopter responding to a call for evacuation of casualties incurred in an ongoing firefight between elements of the United States Army's 1st Infantry Division and a sizeable enemy force approximately 35 miles east of Saigon. With complete disregard for personal safety, Airman Pitsenbarger volunteered to ride a hoist more than one hundred feet through the jungle, to the ground. On the ground, he organized and coordinated rescue efforts, cared for the wounded, prepared casualties for evacuation, and insured that the recovery operation continued in a smooth and orderly fashion. Through his personal efforts, the evacuation of the wounded was greatly expedited. As each of the nine casualties evacuated that day was recovered, Airman Pitsenbarger refused evacuation in order to get more wounded soldiers to safety. After several pick-ups, one of the two rescue helicopters involved in the evacuation was struck by heavy enemy ground fire and was forced to leave the scene for an emergency landing. Airman Pitsenbarger stayed behind on the ground to perform medical duties. Shortly thereafter, the area came under sniper and mortar fire. During a subsequent attempt to evacuate the site, American forces came under heavy assault by a large Viet Cong force. When the enemy launched the assault, the evacuation was called off and Airman Pitsenbarger took up arms with the besieged infantrymen. He courageously resisted the enemy, braving intense gunfire to gather and distribute vital ammunition to American defenders. As the battle raged on, he repeatedly exposed himself to enemy fire to care for the wounded, pull them out of the line of fire, and return fire whenever he could, during which time he was wounded three times. Despite his wounds, he valiantly fought on, simultaneously treating as many wounded as possible. In the vicious fighting that followed, the American forces suffered 80 percent casualties as their perimeter was breached, and Airman Pitsenbarger was fatally wounded. Airman Pitsenbarger exposed himself to almost certain death by staying on the ground, and perished while saving the lives of wounded infantrymen. His bravery and determination exemplify the highest professional standards and traditions of military service and reflect great credit upon himself, his unit, and the United States Air Force.
1966 - *ROBINSON, JAMES W., JR. Medal of Honor
Rank and organization: Sergeant, U.S. Army, Company D, 2d Battalion, 16th Infantry, 1st Infantry Division. Place and date: Republic of Vietnam, 11 April 1966. Entered service at: Chicago, Ill. Born: 30 August 1940, Hinsdale, Ill. Citation: For conspicuous gallantry and intrepidity in action at the risk of his life above and beyond the call of duty. Company C was engaged in fierce combat with a Viet Cong battalion. Despite the heavy fire, Sgt. Robinson moved among the men of his fire team, instructing and inspiring them, and placing them in advantageous positions. Enemy snipers located in nearby trees were inflicting heavy casualties on forward elements of Sgt. Robinson's unit. Upon locating the enemy sniper whose fire was taking the heaviest toll, he took a grenade launcher and eliminated the sniper. Seeing a medic hit while administering aid to a wounded sergeant in front of his position and aware that now the 2 wounded men were at the mercy of the enemy, he charged through a withering hail of fire and dragged his comrades to safety, where he rendered first aid and saved their lives. As the battle continued and casualties mounted, Sgt. Robinson moved about under intense fire to collect from the wounded their weapons and ammunition and redistribute them to able-bodied soldiers. Adding his fire to that of his men, he assisted in eliminating a major enemy threat. Seeing another wounded comrade in front of his position, Sgt. Robinson again defied the enemy's fire to effect a rescue. In so doing he was himself wounded in the shoulder and leg. Despite his painful wounds, he dragged the soldier to shelter and saved his life by administering first aid. While patching his own wounds, he spotted an enemy machinegun which had inflicted a number of casualties on the American force. His rifle ammunition expended, he seized 2 grenades and, in an act of unsurpassed heroism, charged toward the entrenched enemy weapon. Hit again in the leg, this time with a tracer round which set fire to his clothing, Sgt. Robinson ripped the burning clothing from his body and staggered indomitably through the enemy fire, now concentrated solely on him, to within grenade range of the enemy machinegun position. Sustaining 2 additional chest wounds, he marshaled his fleeting physical strength and hurled the 2 grenades, thus destroying the enemy gun position, as he fell dead upon the battlefield. His magnificent display of leadership and bravery saved several lives and inspired his soldiers to defeat the numerically superior enemy force. Sgt. Robinson's conspicuous gallantry and intrepidity, at the cost of his life, are in keeping with the finest traditions of the U.S. Army and reflect great credit upon the 1st Infantry Division and the U.S. Armed Forces.
1966 – Emmet Ashford became the first African-American to umpire in the Majors, at RFK Stadium in Washington, DC in Cleveland's 5-2 win against the Senators.
1968 - Major call-up of reserves for duty in Vietnam
1967 - The Philadelphia 76ers defeated the Boston Celtics in Game 5 of the Easter Conference Finals, 140-116, to advance to the NBA finals. Philadelphia thus ended Boston's eight–year streak of NBA titles and went on to beat the San Francisco Warriors for the championship, four games to two. The 76ers had won 68 games in the regular season and, in 1980, were voted the greatest team in NBA history.
1968 - The Civil Rights Act of 1968 was signed into law by President Lyndon B. Johnson, one week after the assassination of Dr. Martin Luther King, Jr. Criticized for the Viet Nam war effort that he was confused by the military, Johnson was a great national president who achieved many reform measures. Upon signing this law into effect, he said, "...the proudest moments of my presidency have been times such as this when I have signed into law the promises of a century."
1969 - The Seattle Pilots, an American League expansion team, played their first regular season game, defeating the Chicago White Sox, 7-0, at Seattle's Stick's Stadium. The pilots finished the year in sixth place in the AL West and left Seattle in 1970 to become the Milwaukee Brewers.
1970 - Apollo 13, the third manned lunar landing mission, was successfully launched from Cape Canaveral, Florida, carrying astronauts James A. Lovell, John L. Swigert, and Fred W. Haise. Two days later, on 13 April, disaster struck 300'000 km from earth when liquid oxygen tank No. 2 exploded, disabling the normal supply of oxygen, electricity, light, and water. A moment later Swigert reported to mission control: "Houston, we've had a problem," and minutes later the lunar landing was aborted. The crippled spacecraft continued to the moon, circled it, and began a long, cold journey back to earth. The astronauts and mission control were faced with enormous logistical problems in stabilizing the spacecraft and its oxygen supply, and providing enough energy to the damaged fuel cells to allow successful re-entry into the earth's atmosphere. n 17 April, with the world anxiously watching, tragedy turned to triumph as the Apollo 13 astronauts touched down safely in the Pacific Ocean.
1970 - Paul McCartney announced what he called a temporary break with the Beatles. But the split proved to be permanent. McCartney cited personal differences, which were later revealed to be disapproval of Yoko Ono, John Lennon's wife, and of Beatles' financial adviser Allen Klein. A week after McCartney's announcement, he released his first solo album, spelling the end of the Beatles.
1970 - Guitarist and vocalist Peter Green, one of the founders of Fleetwood Mac, announced he was leaving the group to follow his religious beliefs. Green's departure put an end to Fleetwood Mac's blues leanings, and the band turned to a more melodic rock sound. Green stayed out of music until the late '70s, when he made two solo LP's.
1973 - Top Hits
"The Night the Lights Went Out in Georgia" - Vicki Lawrence
"Neither One of Us" ("Wants to Be the First to Say Goodbye")
- Gladys Knight & The Pips
"Ain't No Woman" ("Like the One I've Got") - Four Tops
Super Kind of Woman - Freddie Hart & The Heartbeats
1979 - In Uganda, Tanzanian troops and forces of the Uganda National Liberation Front (with alleged support and supplies from the United States) captured the capital of Kampala, driving Ugandan dictator Idi Amin into a permanent exile. In 1971, Major General Idi Amin, commander-in-chief of Uganda's armed forces since 1966, staged a successful military coup against Ugandan President Milton Obote. Amin's regime initially faced substantial opposition within the army by officers and troops loyal to Obote, but by the end of 1971, he was in firm control of both the army and the country. During 1972, Amin, a Muslim, strengthened ties with Libya and other Arab nations and launched a genocidal program to purge Uganda of its Lango and Acholi ethnic groups. It is estimated that up to three hundred thousand Ugandans were killed during Idi Amin's eight years of rule. Amin found sanctuary in Saudi Arabia.
1981 - Eddie Van Halen and actress, Valerie Bertinelli of "One Day at a Time" (CBS-TV) were married in Los Angeles, California. Van Halen, who was born in Nijmegen, The Netherlands, moved to Pasadena, CA in 1968. David Lee Roth was a member of the group, as was rocker, Sammy Hagar, who replaced Roth in 1981. The group was founded in 1974. On the Van Halen hit list, these toe tappers: "Jump," "Dance the Night Away," "(Oh) Pretty Woman," "Why Can't This Be Love," "Dreams" and "When It's Love."
1981 - Top Hits
"Kiss on My List" - Daryl Hall & John Oates
"Just the Two of Us" - Grover Washington, Jr./Bill Withers
"Morning Train" ("Nine to Five") - Sheena Easton
"You're the Reason God Made Oklahoma" - David Frizzell & Shelly West
1983 - Harold Washington was elected the first black mayor of Chicago. Of the city's 1.6 million voters, a record 82 percent voted. Washington won 51%, was reelected in April, 1987, and unfortunately died seven months later while in office.
1983 – The 55th Annual American Academy Awards were held at Dorothy Chandler Pavilion in Los Angeles. Hosts were Liza Minnelli, Dudley Moore, Richard Pryor, and Walter Matthau. Those who voted for Best Picture had to choose between "E.T.: The Extra-Terrestrial," "Missing," "Tootsie," "The Verdict" and "Gandhi." "Gandhi" (Richard Attenborough, producer) was the winner of this Oscar and seven more including Best Director Richard Attenborough; Best Actor Ben Kingsley; Best Art Direction/Set Decoration (Stuart Craig, Robert W. Laing, Michael Seirton); Best Cinematography (Ronnie Taylor, Billy Williams); Best Costume Design (Bhanu Athaiya, John Mollo); Best Film Editing (John Bloom); Best Writing/Screenplay Written Directly for the Screen (John Briley). Believe it or not there were some Oscars leftover for other deserving folks. The Best Actress golden statuette was awarded to Meryl Streep for "Sophie's Choice" while Jessica Lange received her Best Supporting Actress award for "Tootsie" and Louis Gossett, Jr. picked up his Best Supporting Actor award for "An Officer and a Gentleman." "An Officer and a Gentleman" was honored again for Best Music/Song: "Up Where We Belong" (Jack Nitzsche and Buffy Sainte-Marie [music], Will Jennings [lyrics], with "Victor/Victoria" winning the category of Best Music/Original Song Score and Its Adaptation or Best Adaptation Score (Henry Mancini, Leslie Bricusse). Other movies mentioned were "Poltergeist," "Annie," "Rocky III," "Blade Runner," "Das Boot," "Diner," "The World According to Garp."
http://www.infoplease.com/ipa/A0149550.html
1987 - Ten days of flooding in the northeastern U.S. finally came to an end. Damage from flooding due to rain and snow melt ran into the billions of dollars. The collapse of the New York State Thruway Bridge over Schoharie Creek claimed ten lives.
1988 - 16 cities in the western part of the country, including 9 in California, reported new record high temperatures for the date. Afternoon highs of 95 degrees at Sacramento, California and 96 degrees at Bakersfield, California were their warmest of record for so early in the season.
1988 - The 60th Annual Academy Awards were held at the Los Angeles Shrine Auditorium. Chevy Chase was the host. Cher won the Oscar for Best Actress ("Moonstruck"), over the likes of Meryl Streep, Glenn Close, Sally Kirkland, and Holly Hunter. "Moonstruck" struck gold again as Olympia Dukakis picked up the Oscar for Best Supporting Actress, and John Patrick Shanley won for Best Writing/Screenplay Written Directly for the Screen. Almost all of the other awards (9) that evening were won by "The Last Emperor" (Jeremy Thomas, producer) including Best Picture, and Best Director (Bernardo Bertolucci), except for Michael Douglas who received the Best Actor award for his performance in "Wall Street," Sean Connery for his Best Supporting Actor role in "The Untouchables," and "Dirty Dancing" which had the winning Music/Song, "(I've Had) The Time of My Life" (music: Frank Previte, John DeNicola and Donald Markowitz, lyrics: Frank Previte). Funny man hosted the fun-filled event. Note: "The Last Emperor" won in every category in which it was nominated.
http://www.infoplease.com/ipa/A0149707.html
1989 - Goalie Ron Hextall of the Philadelphia Flyers scored an empty-net goal against the Washington Capitals as the flyers won, 8-5. For Hextall, it was the second goal of his career and the first scored by any goalie in a Stanley Cup playoff game.
1989 - Top Hits
"The Look" - Roxette
"She Drives Me Crazy" - Fine Young cannibals
"Like a Prayer" - Madonna
"I'm No Stranger to the Rain" - Keith Whitley
1989 - Forty-four cities in the south central and eastern U.S. reported new record low temperatures for the date. Lows of 25 degrees at Conway, AR, 29 degrees at Dallas/Fort Worth, TX, and 22 degrees at Ozark, AR, were April records. Lows of 26 degrees at Hot Springs, AR and 31 degrees at Shreveport, LA equaled April records.
1990 - While showers produced heavy rain over much of the northeastern U.S., heavy snow blanketed northern Maine, with 13 inches reported at Telos Lake. Strong southwesterly winds accompanying the rain and snow gusted to 68 mph at the Blue Hill Observatory in Massachusetts. Rainfall totals of 1.04 inch at Pittsburgh, PA and 1.52 inch at Buffalo, NY on the 10th were records for the date.
1991 - Persian Gulf War ends. United Nations Security Council Resolution 687, calling for an official cease-fire in Iraq, was declared in effect by the Security Council five days after Iraqi leader Saddam Hussein reluctantly accepted its terms. On 02 August 1990, Iraq invaded Kuwait, its tiny, oil-rich neighbor, and within hours, Iraqi forces had occupied most strategic positions in the country. One week later, Operation Desert Shield, the American defense of Saudi Arabia, began as US forces raced to the Persian Gulf. On 29 November, 1990, the UN Security Council passed a resolution authorizing the use of force against Iraq if it failed to withdraw from Kuwait by 15 January 1991. At 16:30 Eastern Standard Time on 16 January 1991, Operation Desert Storm, a massive US-led offensive against Iraq, began as the first fighter aircraft were launched from Saudi Arabia and from US and British aircraft carriers in the Persian Gulf. On 06 April, Iraq accepted the resolution, and on 11 April, the Security Council declared it in effect; although in later years Saddam Hussein frequently violated the terms of the peace agreement. One hundred and twenty-five American soldiers were killed in the Persian Gulf War, with another twenty-one reported as missing in action.
1991 - Broadway's most expensive musical, "Miss Saigon," opened at the Broadway Theatre in New York. The budget was a record $10-million and front-row seats went for $100, also a Broadway first. "Miss Saigon" had already played in London for two years, and its success led to $35-million in advance sales in New York, another Broadway record. The show, which tells the love story of an American Marine and a Vietnamese prostitute, prompted protests by Asian-American groups and Actors Equity. They were upset with producer Cameron McIntosh's decision to cast British actor Jonathan Pryce in a Eurasian role. McIntosh threatened to cancel the Broadway run, and the actors' union relented.
1993 - 450 prisoners rioted at the Southern Ohio Correctional facility and continued to do so for ten days, citing grievances related to prison conditions and the forced vaccination of Nation of Islam prisoners (for tuberculosis) against their religious beliefs.
1995 - Peter, Paul and Mary release their 17th album, "LifeLines.''
1998 - History's great thumb picking guitarists have their day when Grandpa Jones, Merle Travis, Chet Atkins, Ike Everly, Kennedy Jones, Arnold Shultz, Lightnin' Chance, Mose Rager and Laverda Rager are named charter inductees in the National Thumb Pickers Hall of Fame.
2015 - President Barack Obama and Cuban President Raul Castro met at the Summit of the Americas in Panama for talks aimed at thawing relations. The meeting was the first interaction in decades between top leaders of the two nations.
Stanley Cup Champions:
1936 - Detroit Red Wings
-------------------------------------------------------------

SuDoku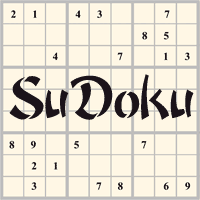 The object is to insert the numbers in the boxes to satisfy only one condition: each row, column and 3x3 box must contain the digits 1 through 9 exactly once. What could be simpler?
http://leasingnews.org/Soduku/soduko-main.htm
--------------------------------------------------------------

Daily Puzzle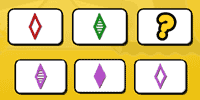 How to play:
http://www.setgame.com/set/puzzle_frame.htm
Refresh for current date:
http://www.setgame.com/set/puzzle_frame.htm
--------------------------------------------------------------


http://www.gasbuddy.com/
http://www.gasbuddy.com/GB_Map_Gas_Prices.aspx
http://www.gasbuddy.com/GB_Mobile_Instructions.aspx
--------------------------------------------------------------

Weather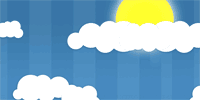 See USA map, click to specific area, no commercials
--------------------------------------------------------------

Traffic Live---
Real Time Traffic Information
You can save up to 20 different routes and check them out with one click,
or type in a new route to learn the traffic live
--------------------------------