Monday, April 24, 2017


Today's Equipment Leasing Headlines

Job Wanted – Collections
Work Remotely or Relocate for Right Opportunity
Top Stories: April 18 - April 20
(Opened Most by Readers)
3 Bulletin Board Cases Active re: 89 Day Interim Rent
By Christopher Menkin
"True Lease" or "Equipment Finance Agreement"
Equipment Leases and Administrative Claims
By Tom McCurnin, Leasing News Legal Editor
Leasing Schools/Franchisors
Updated
Teacher with Student
Cartoon
How to Obtain a Help Wanted Ad
at Leasing News
Funders Looking for New Broker Business
Updated
Online ApplePie Capital Appoints Development
Officer and Franchise Finance Company Acquisition
Signature Financial LLC, Names 4 Origination Officers
Executive Sales Officers Grows to 32 in 18 States
Kroll Bond Rating Agency Assigns Preliminary Ratings
to Ascentium Equipment Receivables 2017-1 Trust
Dell, Ascentium Launch Equipment ABS
By Allison Bisbe, Asset Securitization Report
Maltese/Toy Poodle Mix
Costa Mesa, California Adopt-a-Dog
Asset Management
Classified Ads
News Briefs---
Reno financial tech company files for bankruptcy
"leases pets, wedding dresses, furniture, car parts"
NY Business Lending Venture Was A Sham, Co-Owner Says
Claim was not lending to small merchants but skimming seed money
The Growth of San Francisco as a Fintech Hub
and home to Silicon Valley
Key Reports First Quarter Net Income of $296 Million
Compared to $182 Million First Quarter 2016
Broker/Funder/Industry Lists | Features (writer's columns)
Top Ten Stories Chosen by Readers | Top Stories last six months
www.leasingcomplaints.com (Be Careful of Doing Business)
www.evergreenleasingnews.org
Leasing News Icon for Android Mobile Device
You May have Missed---
I saw Willie Nelson perform Saturday night,
and it was beautiful, and it was sad
Spring Poem by Barry Marks, Esq.
Sports Brief----
California Nuts Brief---
"Gimme that Wine"
This Day in American History
SuDoku
Daily Puzzle
GasBuddy
Weather, USA or specific area
Traffic Live----
######## surrounding the article denotes it is a "press release" and was not written by Leasing News nor information verified, but from the source noted. When an article is signed by the writer, it is considered a "by line." It reflects the opinion and research of the writer.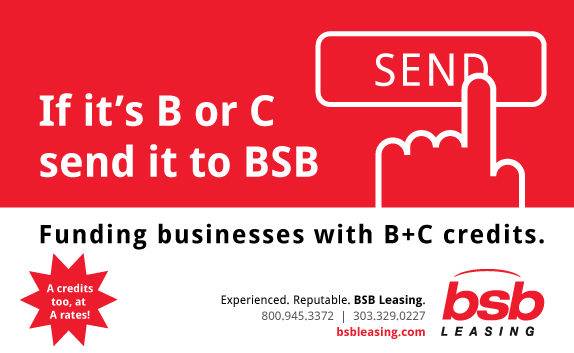 Please send a colleague and ask them to subscribe. We are free.
Email kitmenkin@leasingnews.org and in subject line: subscribe

[headlines]
--------------------------------------------------------------
Job Wanted – Collections
Work Remotely or Relocate for Right Opportunity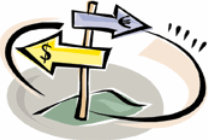 Each Week Leasing News is pleased, as a service to its readership, to offer completely free ads placed by candidates for jobs in the industry. These ads also can be accessed directly on the website at:
http://www.leasingnews.org/Classified/Jwanted/Jwanted.htm
Each ad is limited to (100) words and ads repeat for up to 6 months unless the candidate tells us to stop. Your submissions should be received here by the end of each week.
Collections
Chicago, Illinois
Seasoned Risk and Portfolio Management professional with strong Collections, Workouts, Portfolio Management, Underwriting, Process Improvement and Credit Management background. Deep expertise in risk management and portfolio management within a regulated and compliance-driven banking environment. Partners with senior leadership to identify business risks and determine business strategy based on market and industry trends. Leads initiatives to improve efficiency and mitigate risk. Leverages business acumen and expertise gained through experience across multiple industries, including industrial, consumer and financial services, to develop and implement solutions, improve profits and reduce losses. Significant large-scale project management experience.
Demonstrated ability to analyze and articulate complex issues and implement process improvements. Excels in evaluating and mitigating customer credit risk, profit improvement, management reporting, loss mitigation and business intelligence
wgriffith61@yahoo.com
Resume



Work Remotely from Portland, Oregon
Experienced commercial banker and former commercial equipment leasing industry professional seeking full-time or part-time work out of my home in Portland, Oregon. Over twenty years' experience in credit analysis, underwriting, sales and collections. Known for creative problem solving and strong quantitative & qualitative analytical skills. Demonstrated ability to gather information, evaluate and make informed strategic business decisions to maximize profit and mitigate risk. Well known for ability to develop strong business relationships with Clients and large list of national equipment leasing Brokers. Please see attached resume and contact me below if interested.
Resume
JFrank@BL-Solutions.com
[headlines]
--------------------------------------------------------------
Top Stories: April 18 - April 20
(Opened Most by Readers)
(1) Alert! Hawkins Bankruptcy Complete
He is Back on LinkedIn and Elsewhere Looking for Business
http://leasingnews.org/archives/Apr2017/04_20.htm#hawkins
(2) Lyon Financial's Lease Assignment Gets
Re-Litigated to a $570,000 Loss Without Fees
By Tom McCurnin, Leasing News Legal Editor
http://leasingnews.org/archives/Apr2017/04_18.htm#lyon
(3) New Hires---Promotions in the Leasing Business
and Related Industries
http://leasingnews.org/archives/Apr2017/04_20.htm#hires
(4) Major Shareholder Wants OnDeck to Change or Sell Company
---Open Letter to OnDeck Capital
https://seekingalpha.com/article/4062622-marathon-partners-letter-ondeck-capital
(5) Gary Souverein Chesswood Group Director, President Pawnee
Sells C$42,084.00 in Stock
https://www.thecerbatgem.com/2017/04/19/chesswood-group-ltd-chw-director-gary-souverein-sells-4200-shares-of-stock-updated.html
(6) Position Wanted – Operations
Work Remotely or Relocate for Right Opportunity
http://leasingnews.org/archives/Apr2017/04_18.htm#ads_help
(7) CLFP Foundation Grows to 410 Active Professionals/Associates
15 Individuals Pass 8-Hour Online Exam
http://leasingnews.org/archives/Apr2017/04_20.htm#clfp
(8) Aggregate Funding Sources Update
(Online: connects lessees, lessors, and vendors)
http://leasingnews.org/archives/Apr2017/04_20.htm#aggregate
(9) Community Banks, Credit Unions, Shine – Not Online Lenders
in Small Biz Loan Customer Satisfaction
By Bob Coleman, Coleman Reports
http://leasingnews.org/archives/Apr2017/04_18.htm#community
(10) Umpqua Reports First Quarter 2017 Results
Quarterly loan & lease growth $321.0 million/ 7% annualized
http://www.nasdaq.com/press-release/umpqua-reports-first-quarter-2017-results-20170419-01175


[headlines]
--------------------------------------------------------------
3 Bulletin Board Cases Active re: 89 Day Interim Rent
by Christopher Menkin


Leasing News is aware of three complaints in the works, with an attorney representing the lessee, regarding 89 day interim rent on quarterly payment leases.
In one case, it was brought up that the salesperson, as well as others involved, would be receiving part of the 89 day interim rent payment. It is common that salesmen receive a percentage of the required document fee (at Jim Raeder's and Mark McQuitty's company, well known from Lease Fleece, reportedly had weekly contests as to which salesman could get the highest document fee. The person got a special prize visit at the office.
It is also not uncommon for salesman to receive 40-60% of the residual, when earned, from discounted leases. In PPR leases, they got it upfront as the residuals were counted in the discounted stream.
Perhaps in these three 89 day interim rent cases, remuneration to those involved may be brought up. Actually, interim rent is not a new thing, even on quarterly payment leases.
As Tom McCurnin wrote in one of his articles:

"The equipment lessor Amplicon first used quarterly payments and interim rent in 1992. It was sued over the practice and, in a reported decision out of Wisconsin, the application of interim rent and quarterly payments was upheld.

"The lessor's sales pitch goes something like this:Salespersons get the lessee on the phone and tell the lessee that "for the lessee's convenience" the lessor will "agree" to quarterly payments on the leased equipment, so the lessee is no longer bothered with monthly checks.
"What the salesperson doesn't tell the lessee is that the lessor will charge the lessee interim rent for the period between funding and the first payment, which could be as long as 89 days. The salesperson also doesn't tell the lessee that the interim rent payment will not be credited against the account and does not reduce the lease balance.
"The lessee gets a standard lease document which contains an interim rent provision, generally pays no attention to it, and signs the lease. When the lessee figures out that it just threw three months' worth of payments down the drain, the lessor points to the provision which the lessee signed, and it's all over but the crying." (1)
The Shopko v. Balboa Capital Interim Rent case continues (2), which Tom McCurnin is covering. He has an update on it scheduled. Perhaps a little known fact, before co-founding Balboa Capital, Patrick Byrne worked at Amplicon in 1988 (3)
(1) Interim Rent: Proper Accounting Function for
Short Term Advances - Or Is It a Scam?
http://leasingnews.org/archives/Jul2016/07_27.htm#interim
(2) Shopko vs. Balboa Quarterly Interim Case Continues-
One Side Never Caught the Mistake or Was it?
http://leasingnews.org/archives/Apr2017/04_04.htm#shopko
(3) Patrick Byrne LinkedIn.
http://www.leasingnews.org/items/byrne_pat2017.jpg
https://www.linkedin.com/in/patrick-byrne-91a28548/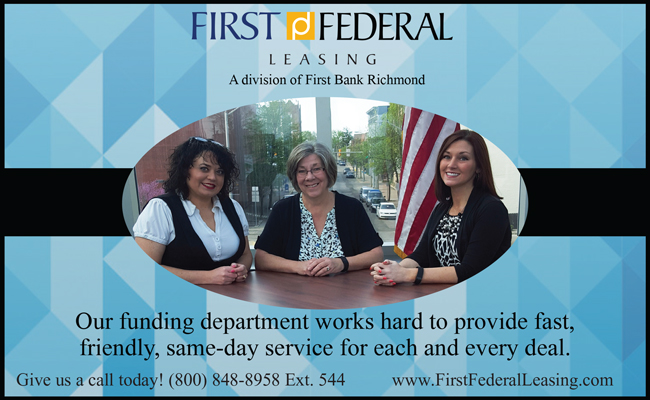 [headlines]
--------------------------------------------------------------
"True Lease" or "Equipment Finance Agreement"
Equipment Leases and Administrative Claims
By Tom McCurnin
Leasing News Legal Editor
Ninth Circuit Disallows Administrative Claim Because "Leases" Were Really Equipment Finance Agreements
In re Kittusamy, LLP 2017 WL 957152 (B.A.P. 9th Cir., Mar. 10, 2017).
One of the big advantages of documenting deals as true leases is the treatment of the lease in an insolvency proceeding. True leases can be accepted or rejected by the debtors and if accepted but not paid, the lessor may ask the bankruptcy court for an administrative claim, which is a priority claim and gets paid first.
In today's case, the court correctly ruled that the "lease" was really an equipment finance agreement, and denied the creditor's motion. Debtor won, creditor lost. The facts follow.
In 2009, the Debtor Kittusamy entered equipment leases for imaging equipment with Lessor Siemens. All the leases contained a dollar purchase option. The Debtor defaulted and Siemens accelerated in 2014. The Debtor had an involuntary chapter 11 petition filed against it which was consented to. The Lessor Siemens filed a proof of claim asserting a secured claim of $3,343,487.18 and then moved for relief from the automatic stay, which the court granted.
The Lessor Siemens took possession and foreclosed, selling the equipment to Purchaser Partap for $924,641.70 and assigned Partap all of Siemens rights under its proof of claim and the leases.
Partap filed an additional claim asserting an administrative claim of $917,593.26 pursuant to Bankruptcy Code § 507(a)(2) for the Debtor's post-petition use of the MRI. The Debtor filed an objection to Partap's administrative claims and the trial court heard oral argument on the issue.
The trial court, applying New Jersey law, ruled that (1) the leases were security agreements; (2) the Bill of Sale did not transfer Siemens administrative claim; (3) any administrative claim would be limited to the diminution in value of the equipment during the pendency of the case, which Partap did not address. Partap appealed.
On appeal, the Ninth Circuit ruled that Partap had no right to assert an administrative claim, because Seimens never asserted one. Seimens could not transfer what it didn't have. The Ninth Circuit also ruled that an creditor under an equipment finance agreement is not entitled to an administrative claim. The Court of Appeals affirmed the trial court's denial of the administrative claim. Again, the Debtor won and the Lessor lost.
What are the takeaways here?
• First, my impression was that the Lessor knew this was a risky argument and probably wasn't surprised at the outcome. Arguing that it should have had an administrative claim by assignment when that wasn't ever assigned seems to be a real stretch. Competent counsel would have known that and assumed that risk. This litigation seemed like a stretch for found money.
• Second, if the Lessor was going to really rely upon a possible administrative claim, then the purchase should have been adjusted accordingly. Seimens did not file an administrative claim, and assuming the creditor wanted to make that stretch, it should have, and probably did, price the purchase accordingly, as if no administrative claim existed.
• Third, if the Lessor wants to preserve its rights to an administrative claim, document the deal as a "true Lease." It's hard to have your cake and eat it too. If you want bankruptcy protection, doc and price the deal as a "true lease."
The bottom line to this case is that I got the impression it was litigation over possibly found money and the creditor thought it might get lucky. No competent leasing professional or lawyer could have thought otherwise.
Kittusamy Case (8 pages)
http://www.leasingnews.org/PDF/KittusamyCase.pdf
Tom McCurnin is a partner at Barton, Klugman & Oetting
in Los Angeles, California.
Tom McCurnin
Barton, Klugman & Oetting
350 South Grand Ave.
Suite 2200
Los Angeles, CA 90071
Direct Phone: (213) 617-6129
Cell (213) 268-8291
Email: tmccurnin@bkolaw.com
Visit our web site at www.bkolaw.com
Previous Tom McCurnin Articles:
http://www.leasingnews.org
Previous Tom McCurnin Articles:
http://www.leasingnews.org/Conscious-Top%20Stories/leasing_cases.html


[headlines]
--------------------------------------------------------------
Leasing Schools/Franchisors
Updated
Leasing Schools/Franchisors
(For our "Financial and Sales Training" list, please click here)
(does not include those specifically employed in training or education, but who have a similar program as the following entities:)
------------------------------------------------------------------
Commercial Capital Training Group
(January, 2009)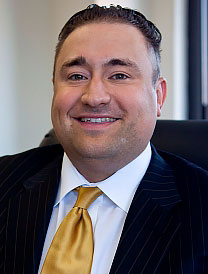 Kris Roglieri
Founder and CEO
https://www.linkedin.com/in/kris-roglieri-0251152
Commercial Capital Training is headquartered in Albany, New York. The group also has three offices, in New York City, Rochester, New York and Orlando, Florida, with 30 employees, according to their web site. The company is also proud to have made Inc. Magazine's "Inc. 5000" last year as one of America's fastest growing companies.
Founded by Kris Roglieri, CEO, and according to the web site, classes
are taught by him and over 45 participating lenders. The group has educated "600 finance entrepreneurs the ability to own and operate their very own commercial finance businesses." Mr. Roglieri also owns two commercial lending institutions which graduates can work with: Durham Commercial Capital which serves as a direct lender as a non-recourse factoring institution and Prime Commercial Lending, which serves as a direct lender funding merchant cash advances and commercial real estate transactions.
There are many testimonials on the website. Leasing News contacted
several at random, and here is a typical response received:
"I am a grad and I am a Raving Fan of the team at CCTG. I graduated in December 2013 and they still support me today just as they did when I first went through the training. Our company would not be where we are today if not for the training and support provided from the team at CCTG."
Terry Luker
Senior Partner
Alternative Capital Funding Solutions
Commercial Capital Training Offers Two Programs:
Signature Gold Program - $25,000
"A 7-day Comprehensive Training Held in Our Albany, NY Headquarters Taught by Our Founder and CEO, Kris Roglieri… Our commercial finance training course and finance entrepreneur start-up program has been established in a time when banks are lending less to business owners and alternative funding businesses are emerging to fill the lending gap that exists among businesses of all sizes.0
"We also offer entrepreneurs interested in focusing more on their business an elite Platinum Program that includes and expanded marketing package, lead generation for two years, your very own commercial finance product and more."
http://www.commercialcapitaltraining.com/finance-program/your-investment/gold-program
Elite Platinum Package - $65,000
"Some of the highlights to this package are real time exclusive leads every month for the first 2 years of your business, marketing for the life of your business and a private label financing product that your company can offer. All of this will be managed and executed by a marketing company that truly knows your business. In fact, it is the world's only dedicated finance-specific digital marketing agency, The Finance Marketing Group. http://finance http://www.commercialcapitaltraining.com/finance-program/your-investment/platinum-program/marketing.com/
Roglieri has also founded "an association for today's modern commercial loan broker called the National Alliance of Commercial Loan Brokers (NACLB). Unlike other conferences and associations, the NACLB is focused on today's modern diversified commercial loan broker promoting several business financing products as well as commercial real estate finance products. We had our first ever conference last year at the Red Rock Casino in Las Vegas and over 400 commercial loan brokers attended and was very successful for a first time conference." www.naclb.net

Creating Successful Entrepreneurs in Capital Markets
https://www.youtube.com/user/CommercialCapitalTG
Commercial Capital Training Websitehttp://www.commercialcapitaltraining.com/
Contact Information:
Mike Geisler | Sr. Vice President Of Enrollment
mike@commercialcapitaltraining.com
Commercial Capital Training Group
90 State Street, Suite 1500, Albany, NY 12207
Office: (518) 244-8006 / Fax: (518) 694-0527
--------------------------------
Global Financial Training Program
Over 35 Years of Experience Financing Businesses
Program Cost: $19,950.00
Phil Dushey
President & CEO
In 2001, Global Leasing founder Phil Dushey created a new company to train independent entrepreneurs who want to enter the lucrative field of business financing. Global Financial Training Program teaches all aspects of finance including Equipment Leasing, Accounts Receivable Financing, Cash Advance, Commercial Real Estate, SBA Loans and much more. Phil's students have found great success with his program.
Mr. Dushey is a founding member of the National Association of Equipment Leasing Brokers. He has been a member and speaker at many leasing organizations for several years. He is also a founding member of the leasing news advisory board.
Global Financial Training Program provides students with everything they need to start making money immediately after four days of training. As a full-service finance company you will provide a valuable service for business owners that have difficulty getting financing from their local banks. The banks are turning down over 90% of business loan applications and you can approve at least 50% of the turndowns. After the training at their offices in New York City trainees are instantly approved with over 25 lenders, get a custom designed website, stationery package, 1000 leads and enough marketing to have their phones ringing the first week after the training and much more... It's easier than you think to fulfill your dreams of independence, living the life you deserve and enjoying the prestige of owning your own company.
You don't need prior experience. All you need is the desire to be your own boss, the ability to learn, good people skills, and a passion to succeed and make a lot of money.
How much, is up to you...
Philip Dushey
President & CEO
Global Financial Services
1 State Street, 21st Floor
New York NY 10004
Email phil@gbtsinc.com
www.globalfinancialtrainingprogram.com
Phone: 212-480-4900
The Global Group of independently owned companies are:
Global Financial Services | www.globaleasing.com
We have been actively providing financial services for 35 years
Global Church Financing | www.globalchurchfinancing.com
One of the largest independent companies financing equipment for churches nationwide
Global Financial Training Program | www.globalfinancialtrainingprogram.com
The oldest and most comprehensive training program for people who want to own their own finance company
Mr. Dushay is also on the Leasing News Advisory Board
http://www.leasingnews.org/Advisory%20Board/Dushay_Phil.htm
Moving America Forward is a business television show hosted by William Shatner, anchored by Doug Llewellyn. On this episode we talk to Phil Dushey about his business opportunity and Global.
---------------------------------------------------------------
Program Cost: $18,500
Overview
Wheeler Business Consulting L.L.C. provides training and continuous support to individuals seeking to enter the leasing/financing industry. The leasing/financing industry provides much needed funds to businesses looking to acquire essential equipment. Entrepreneurs nationwide are originating equipment financing and leasing transactions assisting small, medium and large companies. It is estimated that 80% of all businesses have leased equipment and that nearly one-third of all equipment purchased by corporations is funded by independent finance and leasing agreements.
There are tremendous opportunities to enter the leasing/financing industry. There are few barriers to entry. Individuals who are properly trained, who are networked with local, regional and national funding sources can arrange transactions for their corporate clients in the range of a few thousand dollars to multi-million dollars.
As with most businesses, the establishment of a lease brokering operation is a long term proposition. However, with the proper training, support and encouragement, an individual can start making above average incomes relatively quickly. Within two to five years an individual should expect to generate an income which is well in the six figure range.
With quality training, individuals will be able to offer consistent, high spirited customer service to their commercial clients. Successful lease brokers can build a business from a small home based operation to a full service office in a relatively short period of time.
My goal is to share my thirty plus years of industry experience with others who are serious about learning and succeeding in the leasing/financing industry.
Contact Information:
Wheeler Business Consulting LLC 1314 Marquis Ct.
Fallston, Maryland 21047
Phone: 410-877-0428
Fax: 410-877-8161
email: scott@wheelerbusinessconsulting.com

Website: www.wheelerbusinessconsulting.com
[headlines]
--------------------------------------------------------------
[headlines]
--------------------------------------------------------------
How to Obtain a Help Wanted Ad


Cost
Logo on top is free, as well as the web address and information about the address at the bottom. Lines are $595 for the first four and $40 for each additional line or space. The ad will appear for 21 days. For returning advertisers during the year, Leasing News offers 30 days and a reduced rate.
Note: most ads point to a full job description as well as click to an email address.
kitmenkin@leasingnews.org
Leasing News puts a "help wanted" on top of the "masthead" so it is the first thing that a reader sees when they open the news edition or go to the website. The ad is changed in each news edition. It is designed to be a "display ad," not a "classified ad."
In addition to the masthead position, the "help wanted" ad also appears in the "news briefs" section, the second most-read section, and it is rotated in each news edition. It is not hidden. It is clearly visible.
The full section of "help wanted ads" also appears in each news edition, in each edition, as well as appears on the web site. It also is not "hidden."
The idea of the ad is to draw attention, and have the reader interested in what the company offers from the advertisement rather than a "job description."
Most ads then direct the reader to their website for a full job description, if interested, or to a separate flyer. The main idea is to get the reader to make an inquiry.
[headlines]
--------------------------------------------------------------
Funders Looking for New Broker Business
Updated
To qualify for this list, the company must be a funder (as qualified by Leasing News) and on the "Funder List," an acceptable Better Business Bureau Rating and no history of complaints at Leasing News. Also, it is their practice to notify lessees in advance when the lease will end and what the residual will be, specifically not automating extra lease payments, or insisting their discounter follow the same policy. We reserve the right to not list a company who does not meet these qualifications.
There is no advertising fee or charge for a listing. They are "free." Leasing News makes no endorsement of any of the companies listed, except they have qualified to be on this specific list.
We encourage companies who are listed to contact us for any change or addition they would like to make. We encourage adding further information as an "attachment" or clarification of what they have to offer would be helpful to readers.
Please send company name, contact/email or telephone number as well as a URL to attach or description to kitmenkin@leasingnews.org


Alphabetical list - click on company name to view more details
1st Enterprise Bank Leasing
Advantage Funding
Allegheny Valley Bank Leasing
Allstate Leasing
American Leasefund, Inc.
Bankers Capital
Barrett Capital Corporation
Black Rock Capital
Boston Financial & Equity Corp.
BSB Leasing, Inc.
Calfund, LLC
Chesapeake Industrial Leasing Co., Inc.
Citizens Business Bank


Cobra Capital LLC
Dakota Financial
Exchange Bank Leasing (formerly Dumac Leasing)
FirstLease, Inc.
First Federal Leasing
First Foundation Bank
First Midwest Equipment Finance
Financial Pacific Leasing
Forum Financial Services, Inc.
Gonor Funding
Lease Corporation of America
Madison Capital



Maxim Commercial Capital, LLC
Mesa Leasing
National Equipment Finance
NexTier Leasing
NFS Leasing, Inc
Northwest Leasing Company, Inc
P&L Capital Corporation
Padco Financial Services
Pawnee Leasing Corporation
RLC Funding
Standard Professional Services, LLC
Summit Leasing, Inc.
TEAM Funding Solutions
TimePayment

A -Accepts Broker Business | B -Requires Broker be Licensed
| C -Sub-Broker Program
| D -"Private label Program" | E - Also "in house" salesmen
[headlines]
--------------------------------------------------------------
#### Press Release #############################
Online ApplePie Capital Appoints Development
Officer and Franchise Finance Company Acquisition

SAN FRANCISCO -- ApplePie Capital, the first online lender solely dedicated to the franchise industry, today announced the appointment of franchise industry veteran Ronald Feldman as chief development officer, as well as the acquisition of Funding Solutions, LLC, a well-established national franchise lending consultancy that specializes in SBA, conventional and equipment finance loans. Feldman and Funding Solutions' managing partner Randy Jones will join ApplePie's leadership team.
These additions position ApplePie's financial platform to exponentially expand upon its hallmarks of speed, flexibility and efficiency with new product options, an expanded network of lending sources and an extraordinary wealth of franchise finance expertise for its growing list of franchisor partners. Currently, ApplePie serves more than 40 franchisors including Orangetheory Fitness, Jimmy John's, Jersey Mike's and Marco's Pizza.


Denise Thomas
CEO
ApplePie Capital
"These developments are a game changer for ApplePie and the brands we serve," said Denise Thomas, CEO and co-founder of ApplePie. "In addition to the decades of franchise finance experience we are bringing on board to accelerate new product innovation, we can now provide comprehensive lending programs to franchisors, eliminating the need for their franchisees to engage with multiple lenders." Thomas continued, "By combining the $500 million in committed capital we've raised for our core growth product with a diverse lender network, we can ensure that our franchisee clients have access to the right financial solutions, wherever they are in their development cycle."
Responsible for growing ApplePie's brand portfolio and contributing to product strategy, Ronald Feldman comes to the company with more than 20 years of experience in franchise leadership and franchise financing. He previously served as chief development officer at FranData, the industry leader in market research, and as a principal and co-founder of Franchise America Finance (FAF) and The Siegel Financial Group. Feldman was also an early franchisee of The Goddard School system. As an active advocate of the franchising business model, Feldman currently serves the International Franchise Association (IFA) as chair of the Supplier Forum Advisory Board and sits on both the Board of Directors and the Executive Committee of the association. Feldman was awarded the Sid Feltenstein MVP Award for service to the IFA's Political Action Committee (FRANPAC) in 2013.

Ronald Feldman
Chief Development Officer
ApplePie Capital
"ApplePie is uniquely positioned to transform franchise finance by using technology and franchise data in new and innovative ways to make financing simple and predictable," said Feldman. "They also truly understand what drives growth and work backwards from the needs of franchisors to develop custom solutions for their franchisees. I am thrilled to bring my expertise to ApplePie and help build on the momentum they have created in just a few short years."
Funding Solutions, LLC is a six-person franchise loan consulting firm based in Michigan that has connected thousands of franchisees with SBA, conventional and equipment loans since 1999. The Funding Solutions brand is merging into the ApplePie brand, allowing ApplePie to add deep industry knowledge to its team and more comprehensively address the needs of franchisees.

Randy Jones, Managing Partner of Funding Solutions, will serve as ApplePie's new head of originations. Jones said, "Our team couldn't be more excited to join ApplePie. Their values are aligned with ours, their franchisor-centric approach to doing business mirrors our own, and by combining forces and leveraging their technology and access to capital markets, we can provide a superior experience for the franchisors and franchisees we serve."

David Long
CEO
Orangetheory Fitness
"What we find most exciting about this news is the vision that ApplePie has for making financing more efficient for our franchisees," said Dave Long, CEO and co-founder, Orangetheory Fitness. "My franchisees need a lender that understands our business and the unique needs of our franchisees, and ApplePie has set their sights high to achieve that goal."
Since it started lending in January 2015, ApplePie has formed partnerships with 43 franchise brands, funded over $65 million in loans and returned over $12 million in principal and interest to investors.

About ApplePie Capital
Headquartered in San Francisco, ApplePie Capital is an online lender that brings a new economy to franchise financing. The firm's franchise loan marketplace enables single- and multi-unit franchisees to efficiently obtain financing to start or expand their franchise business. ApplePie Capital enables investors to earn attractive fixed-income returns with established high-quality franchise brands. For more information, visit www.applepiecapital.com.
##### Press Release ############################


[headlines]
--------------------------------------------------------------
##### Press Release ############################
Signature Financial LLC, Names 4 Origination Officers
Executive Sales Officers Grows to 32 in 18 States
NEW YORK---Signature Bank (Nasdaq: SBNY), a New York-based full-service commercial bank, announced today that several new executive sales officers have joined Signature Financial LLC, the Bank's specialty equipment finance subsidiary. The appointment of four new officers brings the total of Signature Financial's direct sales team to 32 professionals nationwide.
Mark Murray, Dave Walter and Jason Wright were each named to the post of Vice President - Executive Sales Officer for Signature Financial's equipment leasing and lending business while Devin Steele was appointed to the same post for the franchise finance business line.
Murray, who will be based in Minneapolis, brings greater than 25 years of finance experience to his new position. Most recently, he served as senior territory manager at Caterpillar Financial Services Corp. and FCC Equipment Financing, a division of Caterpillar. In these roles, he originated and negotiated large leases and loan transactions with construction contractors, establishing a strong expertise and market presence in this area. He also served in key finance lending roles at Cargill Leasing, GE Capital and US Bancorp. His specialty includes financing for the construction, aircraft and transportation sectors.
Walter, a 33-year finance veteran also joins from his role as a senior territory manager for 13 years at Caterpillar Financial Services Corp. and FCC Equipment Financing, where he managed retail and direct lending relationships for large customers in Oklahoma, West Texas, Nebraska and Kansas. During this time, he established a strong reputation in the construction equipment finance market. He also spent nearly 20 years at the CIT Group as regional sales manager and vice president, managing direct lending relationships in similar geographic areas from a diverse client base. Walter will be based in Wichita, Kan.
Wright has nearly 20 years of finance experience, including nearly four years previously spent at Signature Financial (from 2012-2015) as well as with Signature Financial's management team at Capital One Equipment Finance for nearly a decade. Based in Chicago, Wright will originate business in Illinois and regions within Indiana, Wisconsin and Michigan. The Central Midwest has been his prime coverage area for years, where he focused on transportation, trucking and construction finance. Most recently, Wright was a regional vice president at LeasePlan USA, responsible for business development amongst the firm's Fortune 1000 clients prior to rejoining Signature Financial.
Steele specializes in franchise finance and joins from Pacific Premier Franchise Capital (PPFC). As an account manager at PPFC, she was responsible for identifying and establishing lending relationships with restaurant franchisees across the country in more than 25 different brands and was charged with both originating and facilitating the closing of franchise finance transactions. Based in the Dallas area, Steele built a network of national relationships and contacts in the growing franchisee lending space.

Walter Rabin
President, CEO
Signature Financial
"We continue to strengthen our sales officer network nationally with the appointment of these seasoned finance-focused professionals. These appointments will further enhance our already-strong presence in the construction, transportation and franchise arenas. We anticipate our construction finance business to continue growing as demand for equipment increases with greater national infrastructure rebuilding. In addition, our franchise finance direct business line, which commenced two years ago, has thrived. We expect to continue capitalizing on opportunities that expand our reach amongst established franchisees across recognized restaurant brands," explained Walter Rabin, president and chief executive officer at Signature Financial.
"The significant construction equipment finance experience Mark and Dave bring is a natural fit for our business and will prove highly beneficial to Signature Financial. We welcome Jason back to his Signature Financial roots, where we know he is a proven leader and strong producer, particularly in the transportation sector. Devin will contribute to our ongoing franchise finance portfolio, where we concentrate on lending to proven restaurant concepts that continue to evolve and expand," Rabin concluded.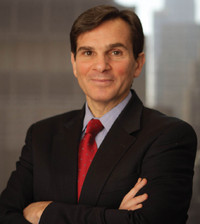 Joseph DePaolo
President and CEO
Signature Banki
"There are significant opportunities in the marketplace for us to expand the specialty finance side of our business, and we continue to capitalize on them. The appointment of these four new executive sales officers is indicative of the breadth and depth of experience available to us. We look forward to the contributions these individuals will make as we further diversify our balance sheet," said Joseph J. DePaolo, president and chief executive officer at Signature Bank.
About Signature Bank and Signature Financial LLC
Signature Bank, member FDIC, is a New York-based full-service commercial bank with 30 private client offices throughout the New York metropolitan area, including those in Manhattan, Brooklyn, Westchester, Long Island, Queens, the Bronx, Staten Island and Connecticut. The Bank's growing network of private client banking teams serves the needs of privately owned businesses, their owners and senior managers.
Signature Bank offers a wide variety of business and personal banking products and services. Its specialty finance subsidiary, Signature Financial LLC, provides equipment finance and leasing. Signature Securities Group Corporation, a wholly owned Bank subsidiary, is a licensed broker-dealer, investment adviser and member FINRA/SIPC, offering investment, brokerage, asset management and insurance products and services.
Signature Financial is a specialty finance subsidiary of Signature Bank, dedicated to equipment finance and leasing, transportation financing, franchise finance and commercial marine finance. Signature Financial operates from 29 locations throughout the country.
Since commencing operations in May 2001, the Bank has grown to $39.05 billion in assets, $29.04 billion in loans, $31.86 billion in deposits, $3.61 billion in equity capital and $3.35 billion in other assets under management as of December 31, 2016. Signature Bank's Tier 1 and risk-based capital ratios are significantly above the levels required to be considered well capitalized.
Signature Bank ranked on Forbes' Best Banks in America list for the seventh consecutive year in 2017 and was recently named Best Business Bank for the third consecutive year by the New York Law Journal in the publication's seventh annual reader survey. The Bank also ranked second in the Best Private Bank and Best Attorney Escrow Services categories in the listing. Additionally, Signature Bank was cited among the top three of the nation's best private banking services providers in the 2017 Best of The National Law Journal reader rankings. The Bank was also named Best Commercial Bank of the Year - U.S. by International Banker in their International Banker 2017 North and South American Awards program.
### Press Release ############################
[headlines]
--------------------------------------------------------------
### Press Release ############################
Kroll Bond Rating Agency Assigns Preliminary Ratings
to Ascentium Equipment Receivables 2017-1 Trust

NEW YORK----Kroll Bond Rating Agency (KBRA) assigns preliminary ratings to six note classes of Ascentium Equipment Receivables 2017-1 Trust. The notes are newly issued asset-backed securities backed by a portfolio of equipment leases and loans.
This transaction is Ascentium Capital LLC's ("Ascentium" or the "Company") seventh securitization supported by small and mid-ticket general equipment. The transaction features a payment waterfall, whereby all collections after expenses and interest payments will pay down principal, until the target credit enhancement (10.25%) as a percentage of the current collateral balance is reached.
As of April 1, 2017 (the "Statistical Calculation Date"), the collateral consists of equipment loans and leases totaling approximately $226.1 million. The balance of the collateral is subject to certain eligibility criteria and will be funded during a 90-day period ("Pre-Funding Period") following the closing date and will total approximately $25.2 million. The discounted balance ("Discounted Contract Balance") for the collateral as of the Statistical Calculation Date is based on the projected equipment loan and lease cash flows discounted at a rate of 4.75%.
KBRA analyzed the transaction using the Equipment Lease & Loan Methodology published on June 30, 2012.
For complete details on the analysis, please see KBRA's Pre-Sale Report, which was published on April 20, 2017 at www.kbra.com.
About Kroll Bond Rating Agency
KBRA is registered with the U.S. Securities and Exchange Commission as a Nationally Recognized Statistical Rating Organization (NRSRO). In addition, KBRA is recognized by the National Association of Insurance Commissioners (NAIC) as a Credit Rating Provider (CRP).
#### Press Release #############################
[headlines]
--------------------------------------------------------------
#### Press Release #############################
Dell, Ascentium Launch Equipment ABS
By Allison Bisbe, Asset Securitization Report

Dell Financial Services and Ascentium Launch Equipment ABS: Dell Financial Services' $996.58 million deal is backed by leases and loans on Dell and (for the first time) EMC branded equipment. It's also Dell's first deal to be rated by Fitch Ratings, which assigned an AAA to senior notes benefitting from 16.9% credit enhancement. Bank of America Merrill Lynch and Wells Fargo are co-lead managers.
Ascentium's $235.6 million deal is backed by leases on small and mid-sized ticket equipment. (Medical equipment represents the largest exposure at roughly 25%.) Kroll Bond Rating agency expects to assign AAA ratings to three tranches of senior notes benefitting from 22.5% credit enhancement. So far, the sponsor has only acquired $226.1 million of the collateral, it has 90 days after closing to acquire the remaining $25.2 million.
NextGear Preps Floorplan Deal: NextGear Capital's sixth securitization, NFMOT 2017-1, is backed by lines of credit extended to independent auto dealerships to finance their inventories. Diversified products include recreational vehicles, marine equipment, powersports and heavy-duty trucks. Four tranches of notes will be issued in the $437.35 million transaction, but they have yet to be sized, per DBRS, which expects to assign ratings ranging from AAA to A.
CPS Closes on $225M Auto ABS: Consumer Portfolio Services closed on $225.17 million auto loan ABS, its second term securitization this year. The senior tranche, which has a weighted average life of 0.71 years, rated triple-A by Standard & Poor's and Kroll Bond Rating Agency, pay interest of 1.75% and were priced at 99.99332 of face value. The transaction uses a pre-funding structure, in which CPS sold approximately $145.7 million of receivables today and plans to sell approximately $84.3 million of additional receivables during May 2017.
CLO Refis: Two existing collateralized loan obligations were refinanced to both lower interest rate and extend term (meaning they likely triggered risk retention requirement): Neuberger Berman CLO XVII Ltd and Octagon Investment Partners XIV.
Four others took advantage of a one-time exemption allowing CLOs issued prior to December 2014 to reset their interest rates without triggering the need for the manager to retain 5% of the economic risk of the deal: BNPP IP CLO 2014-1, TICP CLO II Ltd, Canyon Capital CLO 2014-2, and Hildene CLO III.
#### Press Release #############################
[headlines]
--------------------------------------------------------------
Maltese/Toy Poodle Mix
Costa Mesa, California Adopt-a-Do

Holly
#11180481
Female
7 Years Old
26 lbs.
Color: White
Holly's Info...
"I am already spayed, not good with kids, and good with dogs."
Holly's Story...
"Holly is a very sweet tiny 7 year old maltipoo looking for someone to love her again. Her previous owners just let her get out and never came looking for her. Holly's teeth were all rotten and her hair badly matted and she wandered the streets until animal control found her. She waited patiently for her owners but they never came. Well we couldn't let her stay there any longer so we pulled her out of the shelter, had a vet check out her teeth which ended up being pulled. Gave her a day at a doggy spa and she is a new dog, happy and ready for a new life. Holly prefers not to have small children around as they just scare her to death. She would be happiest with a retired person who wants a loving companion.
"If you would like to meet our little Holly please email ahome4ever@gmail.com"
Rescue Group: A Home 4 Ever
Pet ID #: 11180481
Contact: Sherry Montgomery
E-mail: ahome4ever@gmail.com
Website: http://ahome4everrescue.org
Address: Costa Mesa, CA 92627

Adopt a Pet
http://www.adoptapet.com/
[headlines]
--------------------------------------------------------------
Asset Management
Asset Management: Minneapolis, MN
NetSentric provides services to leasing companies: Inspection, Appraisals, Auditing, Warehousing, Repossession, Asset Management, Repairs, Remarketing and Field Service for Electronics and Computing Technology.
Email: jcahill@netsentricinc.com


Asset Management: Boston, MA
Nationwide appraisals, remarketing, audits, inspections and more! Over 15-years industry experience and dedicated to deliver personal, prompt, professional services.
Call Chris @

508-785-1277


Email

Asset Management: Monroe, NC
Recover a greater return on your investment. We specialize in the woodworking, pallet, sawmill and forestry industries.
Carolinamachinerysales.com/
Melinda Meier (704)288-1904 x103

Nationwide
Seasoned and fair priced workforce is at your service for all lease collections, repossessions, and asset liquidations, appraisals. Call Nassau Asset Management 800-462-7728 dcastagna@nasset.com


Asset Storage/Re-Marketing: Ohio & surrounding states. Providing no cost warehousing, condition reports, digital photos and remarketing of off-lease forklifts & industrial equipment. NAFTA wide dealer network. Email to GCochran@OhioLift.com
Asset Management
Melville, New York
Auctions, Appraisals, National Repossessions. ALL asset classes. 20+ year team works for you. Spend less, Net More… Fast!
Ed Castagna

516-229-1968

ecastagna@inplaceauction.com
Bulldog Asset Management provides recovery and remarketing services with a difference. Contingent repos, free storage and industry experts to remarket.
http://bulldogasset.com/contact
www.bulldogasset.com
Asset Management: Global
Specializing in Semiconductor and Electronic Test Equipment collateral. Lender services include Consignment Sales, Remarketing, Portfolio Purchases, Inspections, De-installation, Repairs and Warehousing.
testequipmentconnection.com
Email

Asset Management: Boston, MA
Providing globally professional Equipment appraisals, remarketing, audits, and inspections. ASA/CSA certified professional appraiser specializing in truck trailer, marine, railroad, corporate aviation, construction, mining, material handling, manufacturing, machine tools, office, IT. Over 26-years industry experience and dedicated to deliver personal, prompt, professional services.
Chris Condon @ 508-785-1277
email
[headlines]
--------------------------------------------------------------

News Briefs---
Reno financial tech company files for bankruptcy
"leases pets, wedding dresses, furniture, car parts"
http://www.rgj.com/story/news/2017/04/21/only-rgj-reno-financial-tech-company-files-bankruptcy-amid-trade-secret-lawsuit/305830001/
NY Business Lending Venture Was A Sham, Co-Owner Says
Claim was not lending to small merchants but skimming seek money
https://www.law360.com/whitecollar/articles/915745/ny-business-lending-venture-was-a-sham-co-owner-says
The Growth of San Francisco as a Fintech Hub
and home to Silicon Valley
http://www.techbullion.com/growth-san-francisco-fintech-hub/
Key Reports First Quarter Net Income of $296 Million
Compared to $182 Million First Quarter 2016
http://investor.key.com/Cache/
1001222759.PDF?O=PDF&T=&Y=&D=&FID=1001222759&iid=100334


[headlines]
--------------------------------------------------------------

You May Have Missed---
I saw Willie Nelson perform Saturday night,
and it was beautiful, and it was sad
https://www.guidelive.com/texas-yall/2017/04/23/saw-willie-nelson-perform-saturday-night-beautiful-sad?_ga=1.93729375.313007921.1492966435
[headlines]
--------------------------------------------------------------
Poem
Let Me Show You What Every Boy
Should Know About His Gran'pa's Timex

By Barry Marks, Esq.
It really should be gold, shouldn't it?
A gold pocket watch with a hunter's case,
a photo of your grandmother inside.
Then again, this wristwatch is more appropriate.
Gran'pa wasn't the pocketwatch sort.
Takes a lickin' and keeps on tickin'
That was the commercial when I was your age.
They'd strap one to a diver and show him
doing a swan dive off a cliff or something.
Then focus the camera on the watch,
dripping wet when he climbed out.
It would still be ticking the seconds.
Tick. Tick. Tick.
Have you ever heard a wristwatch
make that sound?

Let's get the glass off first. It's called
a crystal. I don't know, maybe once
they were made of crystal.
This little crack means it must be replaced.
Look through it. It's clear and a mirror
at the same time. When the light is right,
you can see me, with your reflection alongside.
I saw Gran'Pa that way.

Look it in the face.
Don't touch the hands.
Naked, they are so frail.

Now let's flip it over and take a look.
This back panel is so old it's worn smooth.
Sweat, the body's acid, does that.
Never said anything anyway, except maybe
that it was waterproof, shockproof and
made in someplace they buy time low, sell high.
There, that's the mainspring.
Main. Spring.
This is what brings the watch to life.
It's the driving force.
If the mainspring is strong,
a watch like this will last long.
Long after it's out of style, after
it's a creaky old thing with a cracked crystal.

And next to it, the going train.
It's a gear train. Trains move things, right?
The going train transmits the mainspring's force
but that would be worthless without this.
The balance wheel.
Everything stays uniform because of
the balance wheel.
A second lasts a second, a minute
60 seconds. Every time.
Reliable. Balanced.

And all of it would be a wonderful, useless invention
were it not for this. Know what it is?
The escapement. The escapement allows
the energy to get out of the box of springs and
wheels and gears and move
those frail little hands. It hardly matters
how good the mechanism may be,
if all that good stuff stays inside.

Let's put this thing back together and you keep it.
Gran'pa should have left you more.
He might have if he had planned things better,
but time sort of caught up with him.
One more thing, you'll see all kinds of stuff
on watches: timers and time zones, date-keepers
and every kind of upgrade they
can imagine to make a simple watch
something more.
Just remember one thing. In watch circles
those are called complications.
Gran'pa would have wanted me
to point that out to you.
(Barry appeared this last weekend at the New Orleans Poetry Festival,
where he was ready from his new book that he is in the process of finishing. Editor).
[headlines]
--------------------------------------------------------------

Sports Briefs----
Warriors coach Steve Kerr announces he will be out
indefinitely with health issues
http://www.eastbaytimes.com/2017/04/23/steve-kerr-announces-he-will-be-out-indefinitely-with-health-issues/
[headlines]
--------------------------------------------------------------


California Nuts Briefs---
That salad will cost you.
Heavy rains cause California veggie prices to soar.
http://www.sacbee.com/news/business/article145764679.html
California Takes Top Three Spots in Employment Growth
Among Large Counties, Census Bureau Reports
https://www.census.gov/newsroom/press-releases/2017/cb17-59-county-business-patterns.html
[headlines]
--------------------------------------------------------------



"Gimme that Wine"

http://www.youtube.com/watch?v=EJnQoi8DSE8
Napa 'cult darling' snatched up for $50 million as vineyard deals heat up
http://www.cnbc.com/2017/04/21/silver-oak-snags-ovid-as-wine-mergers-are-booming.html
70 graduate from Farmworker program
http://napavalleyregister.com/wine/graduate-from-farmworker-program/article_81199c25-e340-5a75-9d94-3ffd086951a4.html
US Wine Imports Reach Record Levels
https://www.gfawine.com/blog/2
Anthony Bourdain Sets the Record Straight
http://www.thedailybeast.com/articles/2017/04/19/anthony-bourdain-sets-the-record-straight.html
Free Mobile Wine Program
http://leasingnews.org/archives/Feb2010/2_26.htm#mobile
Wine Prices by vintage
http://www.winezap.com
http://www.wine-searcher.com/
US/International Wine Events
http://www.localwineevents.com/
Leasing News Wine & Spirits Page
http://two.leasingnews.org/Recommendations/wnensprts.htm

[headlines]
----------------------------------------------------------------
This Day in American History
1704 – The Boston News-Letter was established, becoming the first successful newspaper in the colonies.
1766 - Robert Bailey Thomas (d. 1846), founder and editor of "The Farmer's Almanac" (first issue for 1793) was born at Grafton, MA.
http://www.almanac.com/aboutofa.html
1800 - Congress approved an act providing "for the purchase of such books as may be necessary for the use of Congress ... and for fitting up a suitable apartment for containing them." President James Madison approved the bill that appropriated $5000 for that purpose. Thus began one of the world's greatest libraries: Library of Congress.
http://memory.loc.gov/ammem/today/apr24.html
1836 - Birthday of West Point Graduate Lieutenant George N. Bascom, Owingsville, KY. He was assigned to search out Apache chief Cochise and is believed to be responsible for an 1861 raid on an Arizona ranch. He arrested Cochise at Apache Pass, but the chief escaped and declared war, launching a reign of terror known as the Apache Wars. Bascom died the year following his Apache adventure when he became a casualty of the Civil War battle at Fort Craig, Valverde, NM, Feb 21, 1862.
http://www.army.mil/cmh-pg/books/amh/amh-toc.htm
1847 - At the conclusion of the Mexican War, the Mormon Battalion of the Army of the West established Fort Moore overseeing the pueblo of Los Angeles. The fort was named in honor of their captain who had perished in the Battle of San Pascual.
http://www.mormonbattalion.com/
http://www.onlineutah.com/historybattalion.shtml
1862 - Union Captain David Farragut leads a flotilla past two Confederate forts on the Mississippi River south of New Orleans. Moving at 2:00 a.m., Farragut lost one ship but successfully ran past the strongholds. He scattered some Confederate ships and sailed to New Orleans. On May 1, he captured the city without having to fire one shot. In July, he was promoted to Rear Admiral.
1873 - Free lunches for the poor and sick were offered by the New York Diet Kitchen Association, who opened at 410 East 23d Street, New York City. Beef, tea, soup, milk, cooked rice, eggs and oatmeal were served. The first president was Mrs. A.H. Gibbons.
http://www.nycares.org/
1885 – Annie Oakley was hired by Nate Salsbury to be a part of "Buffalo Bill's Wild West."
1886 - The first African-American Catholic priest and who was assigned to work in the United Sates was Reverend Augustus Tolton. He was ordained at the College of Propaganda, Rome, Italy, and opened a mission in Quincy, IL, in the diocese of Springfield, IL.
1888 – Eastman Kodak was founded in Rochester, NY.
1895 – Joshua Slocum, the first person to sail single-handedly around the world, departed Boston aboard the sloop "Spray."
1897 – The first White House reporter was appointed: William Price of the Washington Star.
1899 - Two women and one son lived to tell the story of being picked up by a tornado and carried more than a fourth of a mile, flying far above the church steeples, before being gently set down again. The young boy and one of the ladies said they had the pleasure of flying alongside a horse. The horse "kicked and struggled" as it flew high above, and was set down unharmed about a mile away.
1901 - The American League made its debut as a major league with a schedule of four games. Three were rained out, but the Chicago White Stockings beat the Cleveland Blues, 8-2, to get the season under way. 14,000 saw the game played at the Chicago Cricket Club. There were eight charter teams in 1901 and the next year the original Milwaukee Brewers moved to St. Louis to become the Browns. All eight original franchises remain in the American League, although only four remain in the original cities (Detroit, Chicago, Boston, and Cleveland). The eight original teams and their successors:
Baltimore Orioles went bankrupt and became defunct after 1902 season, were sold, moved in 1903 to New York, became the New York Highlanders who became the New York Yankees in 1913.
Boston Americans became the Red Sox in 1908.
Chicago White Stockings became the White Sox in 1903.
Cleveland Blues became the Indians in 1915.
Detroit Tigers
Milwaukee Brewers became the St. Louis Browns in 1902, the Baltimore Orioles in 1954.
Philadelphia Athletics became the Kansas City Athletics in 1955, the Oakland Athletics in 1968.
Washington Senators became the Minnesota Twins in 1961
Note: the current Milwaukee Brewers were founded in 1969 as the Seattle Pilots, an expansion team in the American League. After only one season, the Pilots relocated to Milwaukee, becoming known as the Brewers and playing their home games at Milwaukee County Stadium which was the home of the Milwaukee Braves until they relocated to Atlanta in 1966. The Braves had moved from Boston in 1954. In 1998, the Brewers joined the National League.
1902 - Professional baseball gets its start in Durham, North Carolina as the Tobacconists (renamed the Bulls 11 years later) played an exhibition game against Trinity College (now Duke University). The Bulls, except for 1971-80, when minor league baseball didn't exist in the city, continue to
play in Durham, now as the AAA affiliate of the Tampa Bay Rays, in the International League.
1905 - Birthday of Robert Penn Warren (d. 1989) at Guthrie, KY. American poet, novelist, essayist and critic. America's first official poet laureate, 1986-88, Warren was awarded the Pulitzer Prize for his novel "All the King's Men," as well as for his poetry in 1958 and 1979.
http://www.robertpennwarren.com/
1905 – The Washington Senators executed a triple play while defeating the New York Highlanders, 4-3.
1907 - Hersheypark, founded by Milton Hershey for the exclusive use of his employees, opened.
1908 - Severe thunderstorms spawned eighteen tornadoes over across the Central Gulf Coast States claiming the lives of 310 persons. The state of Mississippi was hardest hit. A tornado near Hattiesburg, MS killed 143 persons and caused more than half a million dollars' damage. Four violent tornadoes accounted for 279 of the 310 deaths. The deadliest of the four tornadoes swelled to a width of 2.5 miles as it passed near Amite, LA. The tornado also leveled most of Purvis, MS.
1908 – Mr. & Mrs. Jacob Murdock became the first to travel across the US by car. They left LA in a Packard and arrived in NYC in 32 days, 5 hours, 25 minutes.
1912 - First Keystone Kops film, titled "Hoffmeyer's Legacy."
http://www.wayoutwest.org/kennedy/filmography/1912-1914.html
1913 - The Woolworth Building in New York City became the tallest structure in the world, with the exception of the Eiffel Tower in Paris. It formally opened at 7:30pm when President Woodrow Wilson at the White House, Washington, DC, pressed a telegraph key that rang a bell in the engine room and dining hall and lit the electric lights on the 55 floors. The architect was Cass Gilbert. It would not be until 1931 that the 1,250 Empire State Building would open and overtake the Woolworth Building as the world's tallest.
1917 – Congress passed the Liberty Loan Act, authorizing the Treasury to issue a public subscription for $2 billion in bonds for the war
1919 - League of Women Voters was established by Carrie Chapman Catt during the last meeting of the National American Woman Suffrage Association, approximately six months before the Nineteenth Amendment gave women the right to vote. Catt was also the founder and at the time the President of the International Alliance of Women. The League of Women Voters began as a "mighty political experiment" aimed to help newly enfranchised women exercise their responsibilities as voters. Its official formation was symbolically timed to coincide with the 50th anniversary of women's voting rights, equal to that of men, established for the first in the world in the territory of Wyoming in 1869.
1923 - President Warren G. Harding witnesses the first shutout ever thrown at Yankee Stadium as Babe Ruth homers in a 4-0 victory over the Senators.
1926 - Great Chicago jazz impresario Joe Sega born Philadelphia, PA.
1928 - Tenor saxophone player Johnny Griffin (d. 2008) born Chicago, IL.
http://members.tripod.com/~hardbop/griffin.html
1928 - Herbert Grove Dorsey of the U.S. Coast and Geodetic Survey received a patent for the fathometer, which measures the depth of water. The device measured the depth by means of a series of electrical sounds and light signals.
http://www.bigelow.org/virtual/handson/fathometer.html
1934 – Actress Shirley MacLaine was born Shirley MacLean Beaty in Richmond, VA. A six-time nominee, she won the Academy Award for Best Actress for "Terms of Endearment" (1983). MacLaine received the 40th AFI Life Achievement Award in 2012, and received the Kennedy Center Honors for her lifetime contributions to American culture through the performing arts in 2013.
1936 - Benny Goodman Trio cuts "China Boy," Chicago, IL
http://www.davidmulliss.com.au/BennyGoodman/benny.htm
http://www.pbs.org/jazz/biography/artist_id_goodman_benny.htm
http://www.davidmulliss.com.au/BennyGoodman/
http://www.davidmulliss.com.au/BennyGoodman/sounds.htm
1936 - The first unscheduled event to be televised as it occurred was an outdoor scene of firemen answering at alarm in Camden, New Jersey. The pictures were taken by engineers from the RCA-Victor Company, Camden.
1937 - Tenor sax player Joe Henderson (d. 2001) born Lima, OH.
http://www.grunthos.demon.co.uk/joe_henderson.htm
http://www.melmartin.com/html_pages/Interviews/henderson.html
http://members.tripod.com/~hardbop/henderson.html
1940 - Birthday of mystery writer Sue Grafton, Louisville, KY
http://www.suegrafton.com/
1942 - Singer and actress Barbra Streisand was born in Brooklyn, New York. One of the world's most popular performers, Streisand first came to attention as the star of the 1962 Broadway musical "I Can Get It For You Wholesale." Her stage success led to a recording contract with Columbia. Then in 1964 came the role with which she is most associated - the lead in "Funny Girl." Her recording of the ballad "People" from that show was her first big hit and firmly established her as a recording artist as well as a stage star. Streisand made her movie debut in the film version of "Funny Girl" in 1968. Her subsequent films have included "The Owl and the Pussycat," "The Way We Were" and "Yentl." The theme from "The Way We Were" was a million-seller for Barbra Streisand in 1973.
http://www.barbrastreisand.com/
http://www.bjsmusic.com/
1943 - Birthday of Richard M. Daley, former mayor of Chicago, in Chicago. At 22 years (1989-2011), he was the longest-serving Chicago mayor, surpassing the tenure of his father, Richard J. Daley.
http://www.wheeling.com/richarddaley/bio.shtml
1944 - United Negro College Fund was founded by Frederick D. Patterson, then president of what is now Tuskegee University, Mary McLeod Bethune, and others. In 2005, the UNCF supported approximately 65,000 students at over 900 colleges and universities with approximately $113 million in grants and scholarships. About 60% of these students are the first in their families to attend college, and 62% have annual family incomes of less than $25,000. UNCF also administers over 450 named scholarships. http://www.uncf.org/
1944 - SQUIRES, JOHN C., Medal of Honor
Rank and organization: Sergeant (then Private First Class), U.S. Army, Company A, 30th Infantry, 3d Infantry Division. Place and date: Near Padiglione, Italy, 23-24 April 1944. Entered service at: Louisville, Ky. Birth: Louisville, Ky. G.O. No.: 78, 2 October 1944. Citation: For conspicuous gallantry and intrepidity at risk of life above and beyond the call of duty. At the start of his company's attack on strongly held enemy positions in and around Spaccasassi Creek, near Padiglione, Italy, on the night of 23-24 April 1944, Pfc. Squires, platoon messenger, participating in his first offensive action, braved intense artillery, mortar, and antitank gun fire in order to investigate the effects of an antitank mine explosion on the leading platoon. Despite shells which burst close to him, Pfc. Squires made his way 50 yards forward to the advance element, noted the situation, reconnoitered a new route of advance and informed his platoon leader of the casualties sustained and the alternate route. Acting without orders, he rounded up stragglers, organized a group of lost men into a squad and led them forward. When the platoon reached Spaccasassi Creek and established an outpost, Pfc. Squires, knowing that almost all of the noncommissioned officers were casualties, placed 8 men in position of his own volition, disregarding enemy machinegun, machine-pistol, and grenade fire which covered the creek draw. When his platoon had been reduced to 14 men, he brought up reinforcements twice. On each trip he went through barbed wire and across an enemy minefield, under intense artillery and mortar fire. Three times in the early morning the outpost was counterattacked. Each time Pfc. Squires ignored withering enemy automatic fire and grenades which struck all around him, and fired hundreds of rounds of rifle, Browning automatic rifle, and captured German Spandau machinegun ammunition at the enemy, inflicting numerous casualties and materially aiding in repulsing the attacks. Following these fights, he moved 50 yards to the south end of the outpost and engaged 21 German soldiers in individual machinegun duels at point-blank range, forcing all 21 enemy to surrender and capturing 13 more Spandau guns. Learning the function of this weapon by questioning a German officer prisoner, he placed the captured guns in position and instructed other members of his platoon in their operation. The next night when the Germans attacked the outpost again he killed 3 and wounded more Germans with captured potato-masher grenades and fire from his Spandau gun. Pfc. Squires was killed in a subsequent action.
1945 - Creedence Clearwater Revival, drummer Doug Clifford was born in Palo Alto, CA. "Proud Mary," a single from their second album, made Creedence into a superstar band in 1969. Their blending of rhythm-and-blues with Cajun and other southern music forms resulted in more than a dozen hits during the next three years. The band broke up in 1972 when leader John Fogerty left for a solo career.
1945 – The second Commissioner of Major League Baseball was appointed by the owners. A. B. "Happy" Chandler resigned his Senate seat from Kentucky to succeed the late Kenesaw Mountain Landis, baseball's first commissioner who was appointed by the owners following the Black Sox Scandal in 1920. His most significant action as commissioner was the approval of Jackie Robinson's contract with the Brooklyn Dodgers, effectively integrating Major League Baseball. He also established the first pension fund for Major League players, earning him the title "the players' commissioner." Baseball owners were upset with Chandler's governance and did not renew his contract in 1951 as a result.
1945 – Delegates from 45 countries gathered in San Francisco to begin the planning of the United Nations.
1949 - Dick Powell starred in "Richard Diamond, Private Detective" on NBC radio. The show stayed on the air for four years. Later, it would have a three-year run on TV starring David Janssen in the title role.
1950 - The first African-American basketball player in the NBA, Charles Henry Cooper, was drafted by the Boston Celtics. He played for the team on November 1, 1950, in Fort Wayne, IN.
1951 - WILSON, HAROLD E., Medal of Honor
Rank and organization: Technical Sergeant, U.S. Marine Corps Reserve, Company G, 3d Battalion, 1st Marines, 1st Marine Division (Rein.). Place and date: Korea, 23-24 April 1951. Entered service at: Birmingham, Ala. Born: S December 1921, Birmingham, Ala. Citation: For gallantry and intrepidity at the risk of his life above and beyond the call of duty while serving as platoon sergeant of a rifle platoon attached to Company G, in action against enemy aggressor forces on the night of 23-24 April 1951. When the company outpost was overrun by the enemy while his platoon, firing from hastily constructed foxholes, was engaged in resisting the brunt of a fierce mortar, machine gun, grenade, and small-arms attack launched by hostile forces from high ground under cover of darkness, T/Sgt. Wilson braved intense fire to assist the survivors back into the line and to direct the treatment of casualties. Although twice wounded by gunfire, in the right arm and the left leg, he refused medical aid for himself and continued to move about among his men, shouting words of encouragement. After receiving further wounds in the head and shoulder as the attack increased in intensity, he again insisted upon remaining with his unit. Unable to use either arm to fire, and with mounting casualties among our forces, he resupplied his men with rifles and ammunition taken from the wounded. Personally reporting to his company commander on several occasions, he requested and received additional assistance when the enemy attack became even more fierce and, after placing the reinforcements in strategic positions in the line, directed effective fire until blown off his feet by the bursting of a hostile mortar round in his face. Dazed and suffering from concussion, he still refused medical aid and, despite weakness from loss of blood, moved from foxhole to foxhole, directing fire, resupplying ammunition, rendering first aid, and encouraging his men. By his heroic actions in the face of almost certain death, when the unit's ability to hold the disadvantageous position was doubtful, he instilled confidence in his troops, inspiring them to rally repeatedly and turn back the furious assaults. At dawn, after the final attack had been repulsed, he personally accounted for each man in his platoon before walking unassisted l/2 mile to the aid station where he submitted to treatment. His outstanding courage, initiative, and skilled leadership in the face of overwhelming odds were contributing factors in the success of his company's mission and reflect the highest credit upon T/Sgt. Wilson and the U.S. Naval Service
1952 - Raymond Burr made his TV acting debut on the "Gruen Guild Playhouse" in an episode titled, "The Tiger." Not long after this start, Burr would be seen in the hugely popular "Perry Mason" and much later in "Ironside."
http://www.raymondburrvineyards.com/
1953 – Sir Winston Churchill was knighted by Queen Elizabeth II.
1954 - Keeping an eye on the new trends, an article in this week's Billboard is entitled "Teenagers Demand Music With A Beat - Spur Rhythm And Blues." Recalling "Rate a Record" on American Bandstand, the common reply was, "I give it a 98. It's got a good beat and it's easy to dance to!"
1954 – LA Rams QB in Super Bowl XIV, Vince Ferragamo, was born in Torrance, CA.
1957 - 16-year-old Ricky Nelson releases his first record, "Teenager's Romance" with his cover of Fats Domino's "I'm Walkin'" on the flip side. The disc sold nearly 60,000 copies within three days and eventually went over a million. The hit, though, was "I'm Walkin'." The white fusion with black R&B was about to happen. Later in his career just prior to his death, Nelson teamed with Fats in rock 'n' roll revival concerts.
1957 - The Palo Alto superintendent of schools announced the appointment of the first African-American principal on the peninsula. The new principal, Willis A. Williams, will head Palo Alto's Addison Elementary School.
http://www.ricknelson.com/
1958 – Dion and The Belmonts released "I Wonder Why," becoming the group's first national pop chart hit. It was released as Laurie Records' first single, number 3013.
1959 - James Brown made his debut at the Apollo Theatre in New York.
http://www.funky-stuff.com/jamesbrown/
1959 - "Your Hit Parade," the Saturday night pop music show which had been broadcast regularly on radio and then on TV since 1935, went off the air. The final Top 5: Elvis Presley, "I Need Your Love Tonight" (#5), Brook Benton, "It's Just A Matter Of Time" (#4), Ricky Nelson, "Never Be Anyone Else But You" (#3), Dodie Stevens, "Pink Shoe Laces" (#2), and the Fleetwoods at #1 with "Come Softly To Me."
http://www.museum.tv/archives/etv/Y/htmlY/yourhitpara/yourhitpara.htm
1959 - Mack Charles Parker was lynched in Montgomery, Alabama. He was accused of raping a pregnant white woman in Pearl River County, MS. Three days before he was to stand trial, he was kidnapped from his jail cell in the Courthouse by a mob, beaten and shot. His body was found in the Pearl River 10 days later. Following an investigation by the FBI, the men who killed him were released as neither the prosecutor nor the judge accepted the findings. Despite confessions, nobody was indicted for the killing. Historian Howard Smead called the killing the "last classic lynching in America." Other than the victim's identification of Parker as her assailant, later discredited as a possible cover-up of her infidelity, there was no evidence linking Parker to the crime. The book "Blood Justice" covers this event in American history and lays the platform for the beginnings of the Civil Rights Movement in this area.
http://www.angelfire.com/wi/Carver/mcppms.html
http://foia.fbi.gov/foiaindex/parker.htm
http://essay.studyarea.com/essay/Book_Report/19.php
http://www.amazon.com/gp/product/0195054296/002-5217827-1679236?
v=glance&n=283155
1959 – The Drifters released "There Goes My Baby." The song reached number two on the Hot 100 and number one on the Billboard R&B chart and on Cash Box for two weeks.
1961 - Del Shannon's "Runaway" hit #1 on the Billboard Hot 100, enabling him to finally quit his job as a carpet salesman.
1961 – President Kennedy accepted responsibility for the Bay of Pigs fiasco. The Cuban Revolution of 1952-1959 had forced President Batista, a US ally, into exile. He was replaced by the Communist movement led by Castro, which severed the country's formerly strong links with the US after expropriating the assets of US corporations and developing links with the Soviet Union, with whom, at the time, the United States was engaged in the Cold War. President Eisenhower, concerned at the direction Castro's government was taking, in March 1960, allocated $13.1 million to the CIA to plan Castro's overthrow. The CIA proceeded to organize the operation with the aid of various Cuban counter-revolutionary forces, training them in Mexico. Following his election in 1960, President John Kennedy was informed of the invasion plan and gave his consent. On April 16, the main invasion landed at a beach named Playa Giron in the Bay of Pigs, initially overwhelming a local revolutionary militia. Castro decided to take personal control of the Cuban Army's counter-offensive. On April 20, the invaders finally surrendered, with the majority of troops being publicly interrogated and put into Cuban prisons. The failed invasion strengthened the position of Castro's dictatorship and strengthened ties with the USSR. This led eventually to the Cuban Missile Crisis of 1962.
1962 - Top Hits
"Good Luck Charm" - Elvis Presley
"Mashed Potato Time" - Dee Dee Sharp
"Young World" - Rick Nelson
"Charlie's Shoes" - Billy Wal
1962 - The first coast-to-coast telecast by satellite was made by the Massachusetts Institute of Technology's Lincoln Laboratory field station at Camp Parks, Ca. It transmitted airwaves to the two-year-old orbiting balloon Echo I, which bounced them back to earth. They were received at Millstone Hill, Westford, MA. The pictures were of poor quality but were recognizable.
1962 - Mets manager Casey Stengel is fined $500 dollars by Commissioner Ford Frick for appearing in a beer ad.
1962 - Dodger Sandy Koufax ties a Major League record striking out 18 batters in a nine inning game as the Dodgers rout the Cubs, 10-2 at Wrigley Field. It was the second time in his career that he fanned that many.
1963 - 18-year-old Brenda Lee married Ronnie Shacklett, one year her senior, in Nashville, six months after meeting him at a Jackie Wilson concert. The two are still together.
1963 - Guard Bob Cousy of the Boston Celtics ended a 23-year career in the NBA by scoring 18 points against the Los Angeles Lakers and leading the Celtics to a fifth consecutive championship. Cousy made a brief comeback in the 1969-70 season but played only seven games. He went on to coach Boston College to a record 117 wins and 38 losses.
1965 - "Game of Love," by Wayne Fontana and The Mindbenders, made it to the top spot on the Billboard music chart. "Game of Love" stayed for a short visit of one week, before Peter Noone and Herman's Hermits took over the top spot with "Mrs. Brown You've Got a Lovely Daughter." By the end of the year, Fontana would leave the band and would go on to some solo success in the UK, while the rest of the group would enjoy a #2 hit in the US the following year with "A Groovy Kind Of Love."
1965 – Casey Stengel managed his 3000th game as a Major League manager. His career record is 1,905–1,842, and he won 7 World Series. He was a member of the 1922 World Series champion New York Giants as an outfielder, also hitting the first World Series homer at Yankee Stadium.
1967 – Gen. William Westmoreland stated that the enemy had "gained support in the United States that gives him hope that he can win politically that which he cannot win militarily."
1968 - Louis Armstrong was at #1 in the UK with the single "What A Wonderful World." At 66 years of age, it made him the oldest act ever to score a UK #1. The song stalled at #32 in the US, but Louis is also the oldest person to reach #1 on the Billboard chart, a feat he accomplished in 1964 with "Hello Dolly."
1969 - Chicago bluesman Muddy Waters recorded a live album called "Fathers and Sons." Appearing with him was a host of white blues singers, including Paul Butterfield and Mike Bloomfield. Waters had a tremendous influence on many British rock 'n' rollers, including the Rolling Stones, whose name is taken from one of Waters' songs.
www.muddywaters.com
1969 - The singing family, The Cowsills, received a gold record for their hit single, "Hair," from the Broadway show of the same name.
http://cowsill.com/cowsills/
1970 - Top Hits
"Let It Be" - The Beatles
"ABC" - The Jackson 5
"Spirit in the Sky" - Norman Greenbaum
"Is Anybody Goin' to San Antone" - Charley Pride
1970 - Having been invited to a White House dinner by Tricia Nixon, daughter of the President, the Jefferson Airplane's Grace Slick brought radical Abbie Hoffman with her with a plan to secretly dose Tricia with LSD during the meal. Hoffman is turned away at the door by Secret Service agents, causing Slick to leave as well.
1972 – Almost certainly a Hall of Famer, the Atlanta Braves' 3B Chipper Jones was born in Deland, FL. His entire career was with the Braves during which he compiled a .303 batting average with 468 HRs. He was a member of the Bobby Cox Braves that won a record 14 consecutive NL East titles and the 1995 World Series.
1974 – The NFL granted a franchise to the Tampa Bay Buccaneers. Remember the creamsicle unis?
1976 - Saturday Night Live producer Lorne Michaels appears on the show and offers the Beatles "a certified check for $3,000" to reunite & sing three songs. "You divide it up any way you want," he said, "If you want to give Ringo less, it's up to you."
1976 - Wings' "At The Speed Of Sound" went to #1 on the US album chart. It was Paul McCartney's fifth #1 after he left The Beatles.
1978 - Top Hits
"Night Fever" - Bee Gees
"If I Can't Have You" - Yvonne Elliman
"Can't Smile Without You" - Barry Manilow
"Every Time Two Fools Collide" - Kenny Rogers & Dottie West
1979 - Governor George Busbee of Georgia issued a proclamation declaring Hoagy Carmichael's "Georgia On My Mind" the new official state song. Ray Charles sang his famous version at the ceremony.
1980 - US military operation to save 52 hostages in Iran ends in disaster. The hostages are subsequently split up to deter another similar attempt. During the operation, three of the eight helicopters of the airborne operation failed. At the staging area inside Iran, the mission was canceled, but during the withdrawal, one of the remaining helicopters collided with one of the six C-130 transports, killing eight and injuring five.
1981 - IBM's first personal computer was released. Although IBM was one of the pioneers in making mainframe and other large computers, this was the company's first foray into the desktop computer market. Eventually, more IBM-compatible computers were manufactured by IBM's competitors than by IBM itself. It was at this period that Bill Gates "spun off" a new operating system, he called Windows XP, the first non-Windows (DOS) based operating for "personal use."
1981 – Bill Shoemaker won his 8,000th race, 2000 more than any other jockey.
1985 - There were a reported 832,602 millionaires in the United States on this day, according to researchers. The average millionaire was 57 years old. A majority (85 percent) held college degrees. 20 percent were retired and 70 percent were self-employed. In the most recent census, the average household income with husband and wife is $51,751. Woman with no husband: $28,116. Man with no wife: $31,267. Foreign born: $38,929. Hispanic: $31,767. Black: 30,439. Asian and Pacific: $55,521
http://www.census.gov/prod/2001pubs/p60-213.pdf
This source has 4 million names of American, Canadian and UK billionaires.
http://philanthropy.link.ca/
Here is history of wealth in American:
http://www.raken.com/american_wealth/
1986 - Top Hits
"Kiss" - Prince & The Revolution
"Manic Monday" - Bangles
"Addicted to Love" - Robert Palmer
"Cajun Moon" - Ricky Skagg
1989 - Twenty cities in the central U.S. reported record high temperatures for the date. Russell, KS was the hot spot in the nation with a reading of 101 degrees. Evening thunderstorms produced severe weather from Colorado to Wisconsin. Hail four and a half inches in diameter was reported at Sargeant, NE.
1990 – Michael Milken pleads guilty to 6 felonies involving securities laws violations.
1991 - Garth Brooks dominated the Academy of Country Music awards with a record six trophies. He was voted Entertainer of the Year and Top Male Vocalist, and also won for Best Single and Best Album. Brooks' "The Dance" also gave him Best Song and Best Video awards.
www.garthbrooks.com
1992 - The Cleveland Orchestra sued Michael Jackson for $7 million after discovering the singer used part of their recording of Beethoven's Ninth Symphony on his hit album "Dangerous."
1993 - Top Hits
"Informer" - Snow
"Freak Me" - Silk
"Nuthin But A "G" Thang" - Dr. Dre
"I Have Nothing" (From "The Bodyguard" - Whitney Houston
1996 - Canadian Shania Twain won the top album trophy for "The Woman in Me" and was named Best New Female Singer at the annual Academy of Country Music Awards. "The Woman in Me" had earlier won the country album Grammy and Twain was the Best New Country Artist at the American Music Awards the previous January.
1996 – Minnesota Twins-24, Detroit Tigers-11 in the highest scoring Major League game in 17 years.
1998 - Dodger backstop Mike Piazza ties a Major League record, hitting his third grand slam of the month. The blast highlights a nine-run second inning which leads Los Angeles to a 12-4 victory over the visiting Cubs.
1998 - Hitting a solo homer off the Giants' Orel Hershiser at 3Com Park, Geoff Jenkins becomes the first Brewer player ever to homer in his first Major League game. The rookie joins Chuck Tanner, who accomplished the feat in 1955 as a member of the Braves, as the only players in Milwaukee baseball history to homer in their first game.
1998 - Top Hits
"Too Close" - Next
"All My Life" - K-Ci
"Let s Ride" - Montell Jordan Featuring Master P
"Frozen" - Madonna
"You're Still The On" - Shania Twain
2001 - Paul Orfalea (53), founder of Kinko's copy store chain, gave a $8.5 million donation to San Francisco City College to support child care.
2004 – The US lifted economic sanctions imposed on Libya 18 years previously, as a reward for its cooperation in eliminating weapons of mass destruction.
2005 - Cardinal Joseph Ratzinger was inaugurated as the 265th Pope of the Roman Catholic Church, taking the name Pope Benedict XVI.
2007 - President George W. Bush was denied a luxury suite at the Imperial Hotel in Vienna when Mick Jagger, in town with the Stones on a tour, booked it first.
2013 - Americans learned the FBI and CIA had previous intelligence from Russia warning U.S. intelligence agencies about Tamerlan Tsarnaev's extremist connections before the Boston Marathon bombings.
2015 - Scientists discovered a huge magma reservoir under Yellowstone National Park that feeds the magma chamber heating the park's geothermal features. Although no volcanic eruption is likely for thousands of years, such an event would dwarf all others to date.
NBA Champions
1963 - Boston Celtics
1967 - Philadelphia 76ers
-------------------------------------------------------------

SuDoku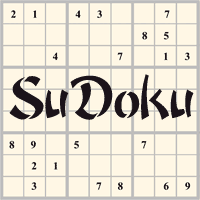 The object is to insert the numbers in the boxes to satisfy only one condition: each row, column and 3x3 box must contain the digits 1 through 9 exactly once. What could be simpler?
http://leasingnews.org/Soduku/soduko-main.htm
--------------------------------------------------------------

Daily Puzzle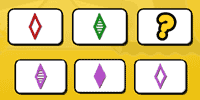 How to play:
http://www.setgame.com/set/puzzle_frame.htm
Refresh for current date:
http://www.setgame.com/set/puzzle_frame.htm
--------------------------------------------------------------


http://www.gasbuddy.com/
http://www.gasbuddy.com/GB_Map_Gas_Prices.aspx
http://www.gasbuddy.com/GB_Mobile_Instructions.aspx
--------------------------------------------------------------

Weather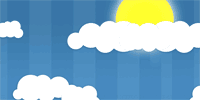 See USA map, click to specific area, no commercials
--------------------------------------------------------------

Traffic Live---
Real Time Traffic Information
You can save up to 20 different routes and check them out with one click,
or type in a new route to learn the traffic live
--------------------------------