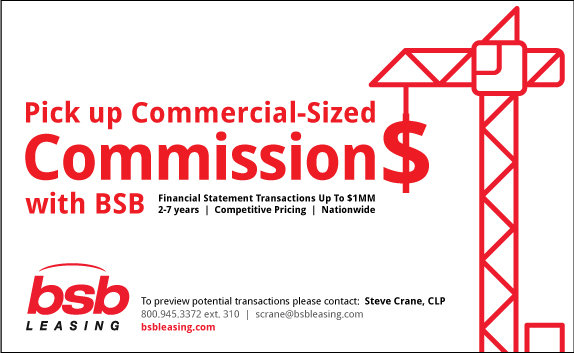 Wednesday, April 26, 2017


Today's Equipment Leasing Headlines

Sales Makes it Happen -- By Kit Menkin
Facebook for Clients
Finance and Leasing Industry Recruiters
Updated - ZRG Partners added
Chart - March, 2007, Channel Partners Last 20 Deals
Business Type/FICO/TIB/Annual Revneues/Term/Funding Amount
Letters? --- We Get Email
From Readers/Chronologically
Television Series Review by Kit Menkin
"Grace & Frankie" Third Season on Netflix
Beacon Funding Promotes Belanger to EVP/COO,
Adds Five Vice President
Agencies Announce Wells Fargo has Remediated
Resolution Plan Deficiencies
Retriever
Rolling Meadows, Illinois Adopt-a-Dog
Consumer and Business Confidence Slides
Two Reports
News Briefs---
CIT Announces First Quarter 2017 Results
1st Q net income $180 million, Beats Q1 Profit Forecast
Caterpillar (CAT) Tops Q1 Earnings & Revenues,
Raises View
Dubai Joins Jet-Lease Elite as Deal Lands $14 Billion Fleet
Purchase from Terra Firma takes portfolio close to 400 planes
New Home Sales Hit Eight-Month High,
While Job Gains Mount
Restaurants could tap seasoned labor pool
older adults to represent a much larger share labor force
Broker/Funder/Industry Lists | Features (writer's columns)
Top Ten Stories Chosen by Readers | Top Stories last six months
www.leasingcomplaints.com (Be Careful of Doing Business)
www.evergreenleasingnews.org
Leasing News Icon for Android Mobile Device
You May have Missed---
I saw Willie Nelson perform Saturday night,
and it was beautiful, and it was sad
Spring Poem by Barry Marks, Esq.
Sports Brief----
California Nuts Brief---
"Gimme that Wine"
This Day in American History
SuDoku
Daily Puzzle
GasBuddy
Weather, USA or specific area
Traffic Live----
######## surrounding the article denotes it is a "press release" and was not written by Leasing News nor information verified, but from the source noted. When an article is signed by the writer, it is considered a "by line." It reflects the opinion and research of the writer.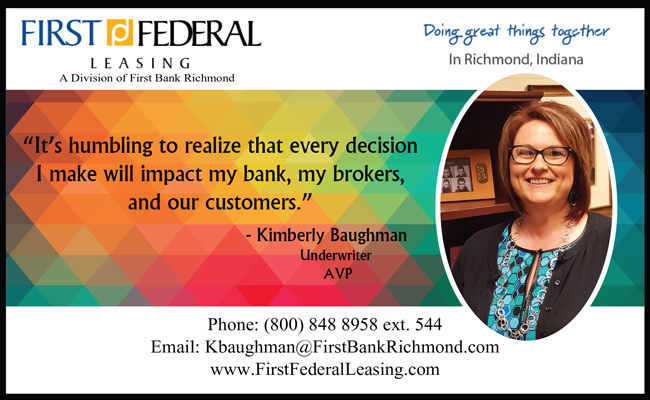 Please send a colleague and ask them to subscribe. We are free.
Email kitmenkin@leasingnews.org and in subject line: subscribe

[headlines]
--------------------------------------------------------------
Sales Makes it Happen -- By Kit Menkin
Facebook for Clients
Most sales calendar memoranda to keep in touch with clients, whether an old fashion card index, a "call back" loose-leaf spiral binder, or software program, record certain information such as names of spouses, birthdays, other information, and as important, follow-up dates. One of the keys in building a relationship is remembering things about a client that you have in common or interest from baseball teams, other sports, hobbies, dogs, travel, music, wine, and what ties you have that interest your client.
The internet has developed software such that when you log on to Amazon, for instance, they know what you bought in the past, what you might buy in the future, make you aware of new up-dates or books or music and bring up other items you were interested in the past. Act, Goldmine, Salesforce.com, there are many, take it a step further for creating sales.
You can take it to the next level with very little cost, bringing a better contact relationship that will increase your friendship, your sales, and bring other business acquaintances together by utilizing Facebook. While LinkedIn and Plaxo may be good for introducing you to new friends and business associates or clients, the advantage of Facebook is to make it a select, private group, only accessible to those in your group.
Facebook allows not only information, but photographs and illustrations. It also enables those who join to screen what they want to receive and how often, and becomes a blog to communicate, making it personal with photographs or information.
The serious part is making both your personal and business information secure, which can be done using Facebook.
Of course, if you have the skills, you can create your own "blog" or use one of the programs available online for free, or a small cost. Before going to this level, I recommend that you start out small, experiment with it on Facebook, and then, as you get comfortable, invite others to join. If you don't find Facebook your avenue, then move to creating your own.
Here is another veteran piece of advice: don't let anyone in who don't want to join your group of clients. Be very selective in the beginning. Especially don't add anyone who you don't know or doesn't fit into the group. Don't be unafraid to unsubscribe someone as you don't like what they are contributing. The other party does not know you unsubscribed them.
Here is Facebooks Privacy Basics, its short, but may give you the impetus to look further into control of your "page:"

https://www.facebook.com/about/basics/manage-your-privacy/my-likes-and-comments


[headlines]
--------------------------------------------------------------
Finance and Leasing Industry Recruiters
These companies have experience in the finance and leasing industry
Second Column: YCS - Year Company Started | YELB - Years in equipment Leasing Business
Name
City, State
Contact
Website
Leasing Association

YCS
YELB
(see above for meaning)

Geographic Area

Executive Solutions for Leasing & Finance, Inc.
Atlanta GA 30308
Jon Gerson, President
jongerson@exsolutions.com
678.528.8996
LinkedIn
www.exsolutions.com

Nationwide

Search firm specializing in leasing industry. Services include retained and contingent search, strategic consultation, compensation analysis, sales & management training, & customizable consulting products.

Financial Pro Solutions
Hal T. Horowitz
West Hills, CA 91307
Office: (818) 347-FINA
(347-3462)
Fax: 818-597-3201
Cell: (818) 730-0645
Email: halh@finapros.com
LinkedIn
www.finapros.com

1983

(2008)

Nationwide

Retained with Executive search firm seeking financial professionals for growth-oriented and challenging opportunities in commercial banking, equipment leasing, asset based lending. Also works with firms seeking V- and C-level financial executives with accounting, financial analysis or treasury disciplines.

Explanation: Boutique Executive Search Firm Specializing in the Finance & Equipment Leasing Industries.

Our goal is to build long term relationships with our Clients & Candidates, keeping both sides abreast of current and future changes that effect supply & demand of Top Talent. Excellent References & Testimonials

Global
(Completed search in 33 countries
in leasing and lending)

Senior Level retained Search firm doing C-Suite searches, board searches and VP level positions, We work on a client focused, project basis
[headlines]
--------------------------------------------------------------

[headlines]
--------------------------------------------------------------
Letters? --- We Get Email
From Readers/Chronologically


Alert! Hawkins Bankruptcy Complete
He is Back on LinkedIn and Elsewhere Looking for Business
http://leasingnews.org/archives/Apr2017/04_20.htm#hawkins
"Hey there – that guy Hawkins reached out to me as well some time ago – on LinkedIn….. looked him up on internet and deleted"
Donna L Spiegel | Credit & Collections Manager
PENTAX MEDICAL
Excellence in Focus™
----
Univest piles it on Ascentium
By Tom McCurnin, Leasing News Legal Editor
"This morning's newsletter contained some interesting material to read . McCurnin's usual tough stances, your alerts for Hawkins being back in the game, all important. What my feelings are as follows. Your newsletter is vital to the industry and perhaps your NAELB friends would put your newsletter out front for the new brokers to be aware it exists You provide an essential need that NAELB vicariously receives. Hope to see you on the recommended list at NAELB and NEFA. Just a thought.

Sincerely,
Neil Roth
Key Credit Corp
------------
Leasing Schools/Franchisors
Updated
http://leasingnews.org/archives/Apr2017/04_24.htm#schools
"Can you remove the NAELB Leasing School from your list of broker training programs for now? The Board put the school on hold until we complete our strategic planning and decide if we want to continue offering it."
Best regards,
Monica Harper
Executive Director
National Association of Equipment Leasing Brokers
-------------------

Univest piles it on Ascentium
By Tom McCurnin, Leasing News Legal Editor
http://leasingnews.org/archives/Apr2017/04_11.htm#univest
"I enjoyed and appreciated your article about Medical Home Team/Ascentium Capital. My husband is one of the physicians that was scammed by these people. It is unbelievable what they did and the lies that they told. We are bracing ourselves for what may be a very tough road ahead dealing with these collectors. I hope you will continue to follow this case. It is nothing short of criminal what these people have done. Thanks for article, and I look forward to reading more about this in the future.
(Name Withheld)
------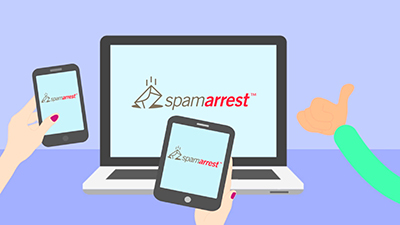 How to Take Control of Your Email Inbox
by Kit Menkin
http://leasingnews.org/archives/Mar2017/03_31.htm#how
"Wow…thanks for this."
Dan Burris
Portfolio Manager,
Tetra Financial Group
(Actually started SpamArrest November 3, 2006, with an announcement in Leasing News: "Due to all the spam, spoofing, a new program has been added to e-mail correspondence that requires verification. Once cleared, the sender can be added to the "safe" list that the process does not have to be repeated.
"Those robots or spam senders will have to fill out a response from each time that requires personal interaction, and then clearance to be added to the list. This is a 30 day trail. Please bear with us during this trial."
Editor
----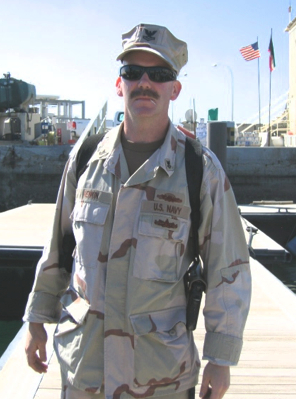 Dash, Bahrain Base, 2005
"I've received Leasing News for 10 – 15 years after being introduced to it by Jerry Newell. I enjoy seeing your occasional updates about Dash – it's great to see a father express pride and joy in his son and in his service to our country!"

Cam Pittman, Managing Director
Direct Equipment Finance, Bank of the West
(Thank you. Since a missile occurrence, my son is in a restricted area; he does not want me to write what he is doing or where they are located. He says the missiles were knocked down less than 30 seconds away from his ship, Ponce, in supposedly "friendly international water." He said it was quite scary as all they knew came when alarms went off about missiles headed for their ship. Dad)
My Son Dash (Chief Electrician) Was on the Ponce
One of the Ships Missiles Fired at in Red Sea
http://www.militarytimes.com/articles/attacks-on-navy-ships-will-likely-warrant-rare-combat-ribbons
[headlines]
--------------------------------------------------------------
Television Series Review by Kit Menkin
"Grace & Frankie" Third Season on Netflix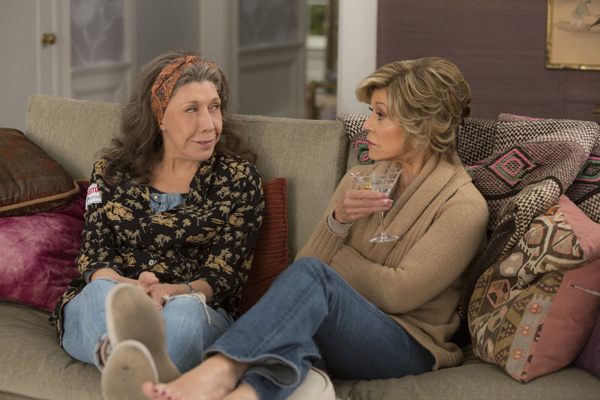 (Leasing News Film/Digital Reviewer Fernando Croce had a try with several reviews, but he is not a regular TV watcher, so I thought I would take a crack at it).
First, you who are lucky and have never seen this series on Netflix, my best advice: Start from Season #1. You will not catch the inside jokes on many of the current ones without starting at the beginning. Most important, I envy you, starting with many to run when you want to. What I am trying to say, when you come to the end of the current season, you can't wait until the next season, which could be a year away.
Jane Fonda and Lilly Tomlins are terrific together...and their ex-husbands are too much, Sam Waterston from "Law & Order" and Martin Sheen from "West Wing."
The premise is the two women find out their husbands, who work together as attorneys, have been romantically involved for 20 years and want to get married. They leave their wives to live together. Frankie then moves in with Grace, who starts to date men and it gets funnier and funnier. I don't know if younger, single people will get all the nuances, but I can guarantee those who have been married for a period of time will be ROFL. The episodes are short: 30 minutes.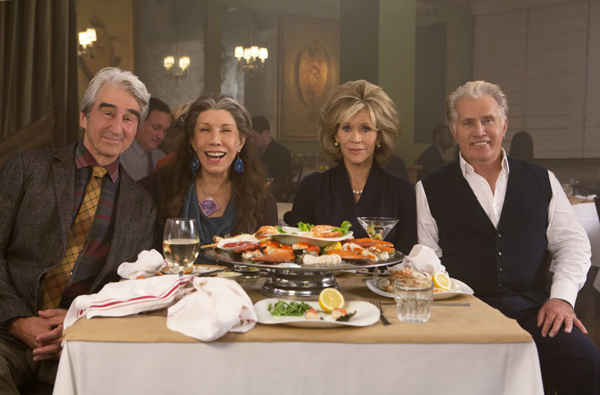 [headlines]
--------------------------------------------------------------
### Press Release #############################
Beacon Funding Promotes Belanger to EVP/COO,
Adds Five Vice President

Beacon Funding, Northbrook, Illinois, made several strategic promotions and the appointment of new hires to its leadership team, highlighted by the promotion of Mark Belanger to Executive Vice President/Chief Operations Officer.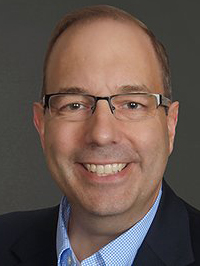 Mark Belanger

As EVP/COO, Belanger will oversee the company's operational efficiency across various functional leasing initiatives to ensure the company continues to render top service to clients looking to finance new and used equipment during Beacon's rapid growth phase.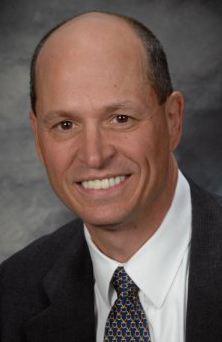 Sam Oliva
CEO, Beacon Funding
"With Mark's experience as Executive Vice President and Managing Director at Deutsche Leasing, he has brought years of knowledge and vision in the equipment leasing industry to Beacon Funding," said Sam Oliva, CEO of Beacon Funding. "This has contributed and will continue to contribute to our growth, improvement and overall success."
Belanger's leasing industry expertise coupled with the swift impact he has made as the vice president of operations since his arrival in 2016 spurred his promotion to EVP/COO.
"I was and continue to be excited for the opportunity to join Beacon Funding in large part due to how well the company is positioned in our vertical segments, the vision and drive to succeed that spills down from the top, and the limitless technology platforms we have at our disposal," Belanger said. "I am thankful for the continued trust placed in my hands by Sam and Toby and am happy to be a part of the team contributing to further growth."
In addition to Belanger's promotion, Beacon also added to the vice presidential structure in select departments. The newly appointed vice presidents are:
Supreeth Bhat – Vice President of eCommerce
Derek Greene – Vice President of Asset Management
Steve Harnden – Vice president of Marketing
Christopher Lee – Vice president of Network Operations, newly hired
Elizabeth Oliva – Vice president of Human Resources
These appointments follow the recently announced promotion of Toby McDonough to President and the hiring of Ken Karpel as Vice President of Sales.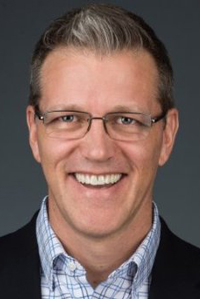 Toby McDonough
President, Beacon Funding
"Over the past several years, Beacon Funding has undergone significant growth, and our organization is taking the necessary steps to plan for our continued growth and success in the years to come," McDonough said. "I remain confident that our strong leadership team will not only continue to provide our clients and business partners with a great equipment financing experience, but also safeguard our operations in anticipation of the challenges and risks that come with such growth."
### Press Release ############################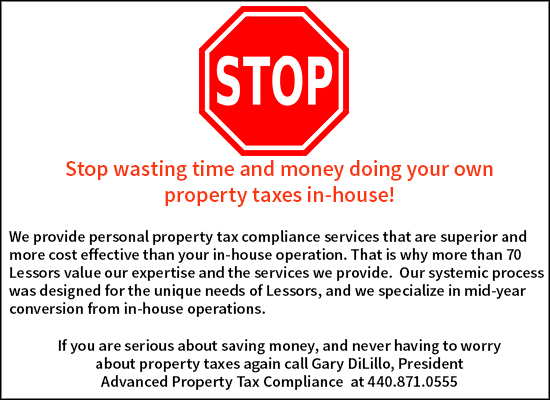 [headlines]
--------------------------------------------------------------
##### Press Release ############################
Agencies Announce Wells Fargo has remediated
Resolution Plan Deficiencies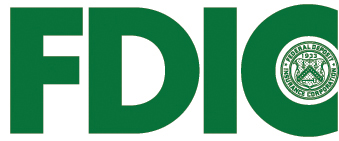 The Federal Deposit Insurance Corporation (FDIC) and the Federal Reserve Board on Monday announced that Wells Fargo had adequately remediated the deficiencies in its 2015 resolution plan. As a result, the firm will no longer be subject to growth restrictions imposed last year.
Resolution plans, required by the Dodd-Frank Act and commonly known as living wills, must describe the company's strategy for rapid and orderly resolution under bankruptcy in the event of material financial distress or failure of the company.
In December 2016, the agencies determined that Wells Fargo had not remedied two of the three deficiencies identified previously by the agencies and imposed restrictions on the growth of the firm's international and non-bank activities. Following that determination, Wells Fargo submitted a revised plan in March 2017 that adequately remediated the remaining deficiencies.
Wells Fargo is next required to file a new resolution plan by July 1, 2017, addressing vulnerabilities to orderly resolution as noted in guidance issued by the agencies last year. If the vulnerabilities noted in the guidance are not satisfactorily addressed, the agencies may jointly determine that the plan is not credible or would not facilitate an orderly resolution under the U.S. Bankruptcy Code. The determination made Monday by the agencies pertains solely to Wells Fargo's 2015 resolution plan and not to any future resolution plan.
The Federal Reserve Board is also releasing the feedback letter issued to the firm, detailing the specific steps taken by the firm to resolve the previously identified deficiencies.
The decision received unanimous support from the FDIC and Federal Reserve boards.
### Press Release ############################
[headlines]
--------------------------------------------------------------
Retriever
Rolling Meadows, Illinois Adopt-a-Dog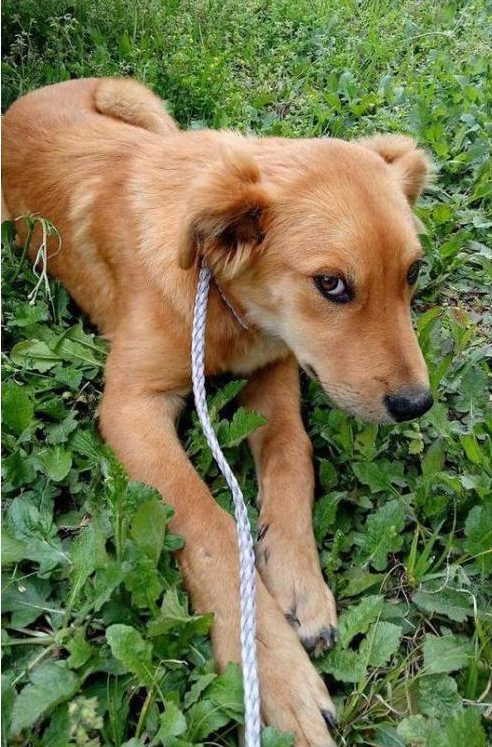 Jackson
#1225

Good with dogs
Good with adults: All
Reaction to new people: Friendly
Neutered
Available date: 4/12/2017
Birth date: 10/8/2016 (not exact)
Color: Red
Ears: Droopy
Eyes: Brown
Tail: Long
Activity level: Moderately Active
Moderate energy level
Exercise needed: Moderate
Yard required
Requires fence: 3 foot
Needs Training
Owner experience needed: Breed
Shedding: Moderate
Grooming: Low
Foster 2 Home, Inc.
Rolling Meadows, Il 60008
(224) 400-9948
infofoster2home@gmail.com
http://www.foster2home.org
What is needed:
At least 21 years of age, person adopting the dog MUST fill out the application completely.
Valid Id with a current address.
Adoption region is within 25 miles of Chicagoland only. You must be willing to travel in order to meet the dog. We do not "deliver" or "ship" any of our dogs.
If Renting, document to prove permission to own an animal by Land Lord required. As well as weight and breed restrictions.
Complete an Adoption Application in its entirety from the form below. Preferably before meeting the dog.
ALL people and dogs living in household must meet at the SHOWING in PETSMART at the Randhurst Mall in Mt. Prospect, 101 E. Euclid Avenue, Mt. Prospect, IL. Each Saturday from 10am-1pm. Please do not ask for multiple meetings to be set up outside of show hours. (If special circumstances apply, permission will be needed in advance). We ask you keep in mind we are an all-Volunteer Team of people, giving of our spare time to mold and prepare each rescue for a successful placement, from our own homes. We will help you to choose a rescued dog to suit your lifestyle, based on your completed application and initial meeting with you/family/other dogs already in the home present. We strive for a successful and safe placement for all our fosters. We want the dog to fit into your lifestyle and have a forever home to enjoy.
Adoption Fees are CASH ONLY. No Checks.
Puppy to 3 Years of age: $400.00
FEES: Include all vaccinations UP TO DATE OF ADOPTION. Spay/Neuter, rabies vaccine only, no tag, and micro- chip will be enclosed for our network of doctors to insert. This is done to eliminate any question that the dog was indeed chipped properly.

Application Form:
http://foster2homeinc.org/index-3.html

Adopt a Pet
http://www.adoptapet.com/
[headlines]
--------------------------------------------------------------
Consumer and Business Confidence Slides
Two Reports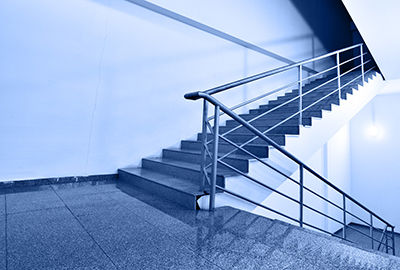 The Conference Board latest reading of its consumer confidence index was lower than expected. The index came in at 120.3, lower than economists' expectation of 122.5. It is also a decline from last month's reading of 125.6.
A further indication came from the Equipment Leasing and Finance Foundation that found the equipment finance market fell from 71.1 in March to 65.8 by April 20, 2017, the date of the report.
"Consumers assessed current business conditions and, to a lesser extent, the labor market less favorably than in March," Lynn Franco, Director of Economic Indicators at The Conference Board said in a statement.
"Looking ahead, consumers were somewhat less optimistic about the short-term outlook for business conditions, employment and income prospects. Despite April's decline, consumers remain confident that the economy will continue to expand in the months ahead."
The Equipment Leasing and Finance Foundation also reports the industry express confidence the economy will remain healthy, but evidently not as healthy as expected at the end of 2016.

[headlines]
--------------------------------------------------------------

News Briefs---
CIT Announces First Quarter 2017 Results
1st Q net income $180 million, Beats Q1 Profit Forecast
http://cit.mediaroom.com/2017-04-25-CIT-Announces-First-Quarter-2017-Results
Caterpillar (CAT) Tops Q1 Earnings & Revenues,
Raises View
https://www.zacks.com/stock/news/257746/caterpillar-cat-tops-q1-earnings-amp-revenues-raises-view
Dubai Joins Jet-Lease Elite as Deal Lands $14 Billion Fleet
Purchase from Terra Firma takes portfolio close to 400 planes
https://www.bloomberg.com/news/articles/2017-04-24/dubai-aero-triples-jet-fleet-with-purchase-of-terra-firma-s-awas
New Home Sales Hit Eight-Month High,
While Job Gains Mount
http://www.courthousenews.com/new-home-sales-hit-eight-month-high-job-gains-mount/
Restaurants could tap seasoned labor pool
older adults to represent a much larger share labor force
http://www.restaurant.org/News-Research/News/Inside-the-restaurant-workforce-Tapping-into-a-sea



[headlines]
--------------------------------------------------------------

You May Have Missed---
I retired at 52 with a $3 million net worth
— here are 10 things that surprised me about early retirement
http://www.businessinsider.com/early-retiree-shares-10-things-that-surprised-him-after-he-quit-his-job-2017-4
[headlines]
--------------------------------------------------------------
Poem
Real
By Barry Marks, Esq.
Wrestling is not real.
Global warming is real.
The magic of Egyptian priests turning
staffs into snakes was not real.
Moses's big snake was real.
The man-eating anaconda is real.
The hoop snake is not real.
Heaven is real.
Please.
Uncle Sam? No.
John Paul Jones? Yes.
Paul Revere's ride? Not really.
Al Capone? Really.
The Wobblies were real.
Johnny Ringo, Doc Holliday, Black Bart,
Bat Masterson and the Sundance Kid? Yes.
Brett Maverick, Belle Scarlet, Indiana Jones,
Captain America and Godzilla? No.
Marilyn Monroe's breasts? Yes.
The seven year-itch?
Unfortunately, yes.
Ask my first wife.
Santa is real (yes, Virginia).
There are real and imaginary numbers
but I forget what that means
so maybe they are all not real
like real dreams you forget
when you wake up.
Money is not real.
Wait a minute, yes it is.
Promises are real.
And legally enforceable
if supported by adequate and sufficient
consideration because
oral contracts are real.
Except the law says that they are not real
if you are selling a house.
The appraised value of your house is not real.
Nor is the termite bond.
Or the added value of the swimming pool.
But the importance of where your house is?
That is very real.
(Location, location, location)
Sex is real except when it isn't
and then it is still real.
I love you is real.
Even when it is untrue.
You know because that is when
it does the most damage.
The monster in your closet is not real.
Neither is the one under your bed.
Or the one outside the window, there in
the bushes, with the yellow eyes and
ten-inch claws.
Keep telling yourself that
A shadow is real.
A ghost? I don't think so.
Brain dysfunction caused by cats? Apparently.
Self-induced hysteria and delusion? More or less.
Catching a cold because your head is wet?
Trichinosis from medium rare pork?
Sorry, Mom.
That feeling you get when your child
looks into your eyes
and you know that there is more
inside you than one heart can hold
and it is like the most beautiful sunrise
or watching a foal stand for the first time?
You know that feeling?
[headlines]
--------------------------------------------------------------

Sports Briefs----
Derek Jeter, Jeb Bush Group Won the Auction
to Purchase Miami Marlins
http://nypost.com/2017/04/25/derek-jeter-is-buying-the-miami-marlins/
[headlines]
--------------------------------------------------------------


California Nuts Briefs---
Two Oroville Dam documents released
after complaints about secrecy
http://www.sacbee.com/news/state/california/water-and-drought/article146509604.html
UC kept secret $175 million reserve as it raised tuition,
state audit finds
http://www.sacbee.com/news/politics-government/capitol-alert/article146660529.html
In costly SF Bay Area, even six-figure salaries
are considered 'low income
http://www.mercurynews.com/2017/04/22/in-costly-bay-area-even-six-figure-salaries-are-considered-low-income/
San Diego median home price hits $515,000 in March
— Highest point in a decade
http://www.sandiegouniontribune.com/business/real-estate/sd-fi-san-diego-home-price-march-20170425-story.html
Apple spaceship campus moves closer to completion
as residents brace for more traffic
http://www.mercurynews.com/2017/04/21/apple-spaceship-campus-moves-closer-to-completion-as-residents-brace-for-more-traffic/
[headlines]
--------------------------------------------------------------



"Gimme that Wine"

http://www.youtube.com/watch?v=EJnQoi8DSE8
Sonoma County Barrel Auction harvests record $794K
for wine marketing
http://www.northbaybusinessjournal.com/northbay/sonomacounty/6923723-181/sonoma-county-barrel-auction
Idaho wine industry coming into its own
http://www.greatnorthwestwine.com/2017/04/23/idaho-wine-industry-coming-into-its-own/


Free Mobile Wine Program
http://leasingnews.org/archives/Feb2010/2_26.htm#mobile
Wine Prices by vintage
http://www.winezap.com
http://www.wine-searcher.com/
US/International Wine Events
http://www.localwineevents.com/
Leasing News Wine & Spirits Page
http://two.leasingnews.org/Recommendations/wnensprts.htm

[headlines]
----------------------------------------------------------------
This Day in American History
1607 - Ships under the command of Capt. Christopher Newport sought shelter in Chesapeake Bay. The forced landing led to the founding of Jamestown on the James River, the first English settlement. An expedition of English colonists, including Capt. John Smith, went ashore at Cape Henry, Va., to establish the first permanent English settlement in the Western Hemisphere.
1655 - Dutch West Indies Co. denied Peter Stuyvesant's desire to exclude Jews from New Amsterdam.
1777 - Sybil Ludington, age 16, rode through towns in New York and Connecticut to warn that "the Redcoats were coming... the Redcoats were coming" to Danbury, CT. All very Paul Reverish, except Sybil completed HER ride, and SHE thus gathered enough volunteers to help beat back the British the next day. Her ride was twice the distance of Revere's. No poet immortalized (and exaggerated) her accomplishments. Revere did NOT complete his ride; two other men actually did most of the warning ride. Her hometown was renamed after her.
1785 - Birthday of John James Audubon (d. 1851), Haiti. American artist and naturalist, best known for his "Birds of America." http://www.haleysteele.com/jjaudubon/index.cfm
1798 - Birthday of Jim Beckwourth (d. 1866 or 7), black American mountain man, born into slavery in Frederick County, VA. Marrying a series of Indian women, Beckwourth lived with the Crow Indians for about six years. He is credited with the discovery of Beckwourth Pass, through the Sierra Nevada Mountains, between present-day Reno, NV and Portola, CA, during the Gold Rush years, and improved the Beckwourth Trail, which thousands of settlers followed to central California, where he was immortalized by journalist Thomas Bonner, "The Life and Adventures of James P. Beckwourth: Mountaineer, Scout and Pioneer, and Chief of the Crow Nation of Indians." He later served as a guide and interpreter for US troops in the Cheyenne War of 1864. He died mysteriously during a return visit to the Crow. The Civil Rights Movement of the 1960s celebrated Beckwourth as an early African-American pioneer and he has since been featured as a role model in children's literature and textbooks.
http://www.beckwourth.org/
1819 - One of the most popular "groups" started as Washington Lodge 1, Odd Fellows Lodge, in Baltimore, MD. It was organized by Thomas Wildey and acted under a charter obtained from the Duke of York Lodge of England. In 1821, Wildey organized the Grand Lodge of Maryland, of which he became grand master, and the Grand Lodge of the United States, of which, he became grand sire. At the time of his death in 1861, there were more than 200,000 members of the Independent Order of Odd Fellows in 42 states.
1822 - Birthday of Frederick Law Olmsted (d. 1903), Hartford, CT. Known as the "father of landscape architecture in America," Olmsted participated in the designing of Yosemite National Park, New York City's Central Park and parks for Boston, Hartford and Louisville. Olmsted's home and studio, Fairsted Estate outside of Boston, is now preserved as a National Historic Site and is open to the public: 99 Warren St, Brookline, MA 02146.
http://memory.loc.gov/ammem/today/apr26.html
1834 - Killer frosts were reported in the Deep South. The frost was quite severe around Huntsville, AL, and highlighted a backward spring in the South that year.
1859 - Dan Sickles was acquitted of murder on grounds of temporary insanity, the first time this defense was used successfully in the US. In Lafayette Square, across from the White House, Sickles shot and killed Philip Barton Key II, the district attorney of the District of Columbia and the son of Francis Scott Key. Sickles had discovered that Philip Key was having an affair with his young wife. Sickles surrendered and confessed to the murder. Sickles was charged with murder. He secured several leading politicians as defense attorneys, among them Edward M. Stanton, later to become Secretary of War, and Chief Counsel James T. Brady, like Sickles associated with Tammany Hall. Sickles pleaded temporary insanity—the first use of this defense in the United States. Before the jury, Stanton argued that Sickles had been driven insane by his wife's infidelity, and thus was out of his mind when he shot Key. The papers soon trumpeted that Sickles was a hero for "saving all the ladies of Washington from this rogue named Key."
1865 - John Wilkes Booth, Lincoln's assassin, is shot dead near Bowling Green, Virginia. Learning of Booth's location at the Garrett farm, before dawn on April 26, the soldiers caught up with the fugitives, who were hiding in the barn. David Herold surrendered, but Booth refused Conger's demand to surrender, saying, "I prefer to come out and fight." The soldiers then set the barn on fire. As Booth moved about inside the blazing barn, Sergeant Boston Corbett shot him in the neck, killing him.
http://www.nps.gov/foth/booth.htm
1865 - Confederate General Joseph Johnston officially surrenders his army to General William T. Sherman at Durham Station, North Carolina. After the surrender of General Robert E. Lee's force on April 9, Johnston's army was the last hope of the Confederacy.
1882 - Birthday of Jessie Redmon Fauset (d. 1961), Fredericksville, NJ. An editor, teacher, and writer, she was probably the first black women to receive the Phi Beta Kappa. Because of her fine writing ability, W. E. B. DuBois invited her to join the NAACP staff as literary editor of its publication "Crisis." Fauset then played a major role in the literary tradition of the Harlem Renaissance by encouraging young writers. Her much praised personal writings often dealt with racial prejudice. She was a high school teacher.
1895 - Birthday of pianist Charles "Cow Cow" Davenport (d. 1955), Anniston, AL
http://www.redhotjazz.com/cowcow.html
1886 - Blues singer Ma Rainey (d. 1939) was born Gertrude Pridgett, Columbus, GA. During her heyday in the 1920's, she was billed as the "Mother of the Blues" and served as a model for the more famous Bessie Smith. The best known of her 90-odd recordings is "See See Rider Blues," made in 1925 with Louis Armstrong on cornet. The song has been revived countless times by blues, jazz and rock musicians. Her life inspired the 1985 Broadway musical "Ma Rainey's Black Bottom."
http://www.lambda.net/~maximum/rainey.html
http://www.blueflamecafe.com/index.html
http://www.redhotjazz.com/Rainey.html
1893 - Birthday of Anita Loos (d. 1981) at Sisson, CA. American author and playwright, she is best remembered for her book "Gentlemen Prefer Blondes," published in 1925.
http://women.eb.com/women/articles/Loos_Anita.html
http://www.catharton.com/authors/230.htm
1908 - Drummer Dave Tough (d. 1948) was born Oak Park, IL.
http://www.angelfire.com/mac/keepitlive/drummers/Tough/tough.htm
http://www.drummerworld.com/drummers/Dave%20Tough.html
1914 - Author Bernard Malamud (d. 1986) was born, Brooklyn, NY. Along with Saul Bellow and Philip Roth, he was one of the best known American Jewish authors of the 20th century. His baseball novel, "The Natural," was adapted into a 1984 film starring Robert Redford. His 1966 novel, "The Fixer," (also filmed), about antisemitism in Tsarist Russia, won both the National Book Award and the Pulitzer Prize. http://www.fantasticfiction.co.uk/authors/Bernard_Malamud.htm
http://www.emanuelnyc.org/bulletin/archive/35.html
http://www.brainyquote.com/quotes/authors/b/bernard_malamud.htm
1920 - Birthday of platinum blonde singer, Peggy Lee (d. 2002), born Norma Deloris Egstrom in Jamestown, North Dakota. One of the great U.S. jazz singers, stylists, and composers, some of her best known renditions include "Why Don't You Do Right," "Fever," "Big Spender," "Manana," "Is That All There Is?" She sued Disney corporation for just compensation for her work on the movie "The Lady and the Tramp" for which she got only $3,500 for composing or co-composing all of the music, as well as playing four of the major roles, and singing three of the hits. She signed the contract before videos came into existence and the case became celebrated for revealing film studio's inventive bookkeeping methods that kept films from showing a profit even though it was one of the highest grossing movies of the period. The courts awarded her $3.8 million. The film grossed $160 million with another $72 million from the videos. Michael Eisner, the new president of Disney who collected up to $582 million a year in salaries and bonuses fought the Lee suit through the courts. Lee was 70 when the verdict was rendered but Eisner continued with an appeal. In her 60-year-long career, Lee was the recipient of three Grammy Awards (including the Lifetime Achievement Award), an Academy Award nomination, The American Society of Composers, Authors and Publishers (ASCAP) Award, the President's Award, the Ella Award for Lifetime Achievement, and the Living Legacy Award from the Women's International Center. In 1999, Lee was inducted into the Songwriters Hall of Fame.
http://www.peggylee.com/biography/bio_curbio.html
http://www.imdb.com/name/nm0498007/
1921 - Flutist Jimmy Giuffre (d. 2008) birthday, Dallas, TX.
http://users.bestweb.net/~msnyder/clarinet/giuffre.htm
http://www.allaboutjazz.com/REVIEWS/R1299_27.HTM
http://www.mosaicrecords.com/DisplaySelectionDetail.asp?SelectionId=31
http://www.retards.org/jazz/giuffre/
(listen to the "Train and the River")
1921 - Birthday of pianist Dave "Fat Man" Williams (d. 1982), New Orleans, LA
http://www.amazon.com/exec/obidos/tg/stores/artist/glance/-/50054/
ref=m_art_dp/103-6620160-9563023
1921 – Birthday of alto saxophonist Preston Love (d. 2004), Omaha, NE.
http://www.nebrocks.org/preston.htm
1922 - Pianist Dorothy Donegan (d. 1998) was born, Chicago, IL
http://www.iaje.org/bio.asp?ArtistID=29
http://www.jazzhouse.org/library/index.php3?read=dobie4
http://www.jazzhall.org/jazz.cgi?@DONEGAND
http://elvispelvis.com/ddonegan.htm
1924 - Sax player Teddy Edwards (d. 2003) born, Jackson, MS
http://home.earthlink.net/~tededge/
http://home.earthlink.net/~tededge/Biography.htm
1931 - NBC radio presented "Lum and Abner" for the first time. The popular program continued for 24 years on the air, not all of them on NBC. In fact, all four networks (CBS, ABC, Mutual and NBC) carried the program for a period of time. "Lum and Abner" hailed from the fictitious town of Pine Ridge. Fictitious, that is, before 1936, when Waters, Arkansas, changed its name to Pine Ridge
http://home.inu.net/stemple/
http://www.lum-abner.com/
1931 - Baseball's Lou Gehrig hits a home run but is called out for passing a runner. The mistake costs him the American League home run crown as he and Babe Ruth end up tied for the season.
1932 - The Texaco fire chief, Ed Wynn, was heard on radio's "Texaco Star Theater" for the first time. Wynn, a popular vaudeville performer, demanded a live audience to react to his humor if he was to make the switch to radio. The network consented and Wynn became radio's first true superstar. He would later make the switch to TV.
http://timstvshowcase.com/edwynn.html
http://us.imdb.com/Name?Wynn,+Ed
http://members.aol.com/TampaChatr/colgatecomedyhour.html
http://www.shokus.com/wynn.html
1937 - During the Spanish Civil War, the German military tests its powerful new air force, the Luftwaffe, and the principles of Blitzkrieg, on the Basque town of Guernica in northern Spain. Although the independence-minded Basque region opposed General Francisco Franco's Nationalist forces in the Spanish Civil War, Guernica itself was a small rural city of only 5,000 inhabitants that declared non-belligerence in the conflict. With Franco's approval, the cutting-edge German aircraft began their unprovoked attack at 4:30 p.m., the busiest hour of the market day in Guernica. For three hours, the German planes poured down a continuous and unopposed rain of bombs and gunfire on the town and surrounding countryside. One-third of Guernica's 5,000 inhabitants were killed or wounded, and fires engulfed the city and burned for days. The indiscriminate killing of civilians at Guernica aroused world opinion and became a symbol of fascist brutality. Unfortunately, by 1942, all major participants in World War II had adopted the bombing innovations developed by the Nazis at Guernica, and by the war's end, in 1945, millions of innocent civilians had perished under Allied and Axis air raids.
1938 - Birthday of singer/guitarist Duane Eddy, Corning, NY. Scores of young musicians took up the guitar after hearing his distinctive "twangy" sound, which came from playing the melody on the bass string of his instrument. Beginning in 1958, he had 25 hits on the Billboard Hot 100 chart. Among the most popular were "Rebel Rouser," "Because They're Young" and "Dance with the Guitar Man," all three of which sold more than a million copies. Duane Eddy had not had a record on the charts in North America since 1964, but in 1986 he returned as a guest artist on the Art of Noise's Grammy-Award-winning hit, "Peter Gunn." Eddy had first recorded, and had a hit with the TV theme, in 1960. His sound influenced countless rock guitarists, and opened the door to the electric guitar-dominated bands of the '60s and '70s. He was inducted into the Rock and roll Hall of Fame in 1994, and the Musicians Hall of Fame in 2008.
http://www.history-of-rock.com/duane_eddy.htm
http://members.tripod.com/~Tony50/deddy-1.html
http://rcs.law.emory.edu/rcs/artists/e/eddy1000.htm
1941 - The Chicago Cubs became the first Major League team to install an organ in their ballpark. Roy Nelson played a pre-game program.
1942 - Birthday of singer Bobby Rydell, born Robert Louis Ridarelli, Philadelphia, PA. At the age of eight, he won an amateur contest run by bandleader Paul Whiteman, and it was Whiteman who gave him his stage name. He was just 17 when he had his first of two dozen chart records, "Kissin' Time," in 1959. Rydell's other Top Ten hits included "Wild One" (1960), "Swingin' School" (1960), "Volare" (1960), "The Cha-Cha-Cha" (1962), "Forget Him (1963). He starred in the movie "Bye Bye Birdie" in 1963. He continues to perform internationally and he returned to tour Australia in 2014.
1944 - Montgomery Ward Chairman Sewell Avery was physically removed from his office when federal troops seized Ward's Chicago offices after the company refused to obey President Franklin D. Roosevelt's order to recognize a CIO union. Government control ended May 9, shortly before the National Labor Relations Board announced the United Mail Order Warehouse and Retail Employees Union had won an election to represent the company's workers.
1947 - Birthday of Donna de Varona, San Diego. U.S. swimmer, holder of 37 national swimming titles and two Olympic gold medals. She set a number of world records. Considered one of the finest exponents of the difficult 400-medley races that combined backstroke, butterfly, breaststroke, and freestyle, the Olympics did not hold the event for the women, just the men before 1964. She has been a battler for equal rights for women athletes. Verona cofounded and served as president of the Women's Sports Foundation.
1951 - Birthday of Sally Ride, (d. 2012) Encino, CA. The first U.S. female astronaut into space, she was a crew member of the 7th and 13th space missions in 1983 and 1984. Ride holds a Ph.D. in physics from Stanford. As part of the commission investigating the 1986 Challenger disaster, she declared the shuttle to be unsafe and refused to go back into space until after it was radically redesigned, claiming other astronauts felt the same way. It was redesigned but she was never given another space flight. After writing a report advocating the establishment of a lunar base, she became head of the Space Institute of the University of California (San Diego) in 1989.
http://www.jsc.nasa.gov/Bios/htmlbios/ride-sk.html
1951 - DUKE, RAY E., Medal of Honor
Rank and organization: Sergeant First Class, U.S. Army, Company C, 21st Infantry Regiment, 24th Infantry Division. Place and date: Near Mugok, Korea, 26 April 1951. Entered service at: Whitwell (Marion County), Tenn. Born: 9 May 1923, Whitwell, Tenn. G.O. No.: 20, 19 March 1954. Citation: Sfc. Duke, a member of Company C, distinguished himself by conspicuous gallantry and outstanding courage above and beyond the call of duty in action against the enemy. Upon learning that several of his men were isolated and heavily engaged in an area yielded by his platoon when ordered to withdraw, he led a small force in a daring assault which recovered the position and the beleaguered men. Another enemy attack in strength resulted in numerous casualties but Sfc. Duke, although wounded by mortar fragments, calmly moved along his platoon line to coordinate fields of fire and to urge his men to hold firm in the bitter encounter. Wounded a second time he received first aid and returned to his position. When the enemy again attacked shortly after dawn, despite his wounds, Sfc. Duke repeatedly braved withering fire to insure maximum defense of each position. Threatened with annihilation and with mounting casualties, the platoon was again ordered to withdraw when Sfc. Duke was wounded a third time in both legs and was unable to walk. Realizing that he was impeding the progress of 2 comrades who were carrying him from the hill, he urged them to leave him and seek safety. He was last seen pouring devastating fire into the ranks of the onrushing assailants. The consummate courage, superb leadership, and heroic actions of Sfc. Duke, displayed during intensive action against overwhelming odds, reflect the highest credit upon himself, the infantry, and the U.S. Army.
1952 - Air Force Major William H. Wescott, 51st Fighter-Interceptor Wing, scored his fifth aerial victory to become the 12th ace of the Korean War. His F-86 Sabre "Lady Francis/Michigan Center" was also used by Colonel "Gabby" Gabreski for one of his victories.
1954 - ESTOCIN, MICHAEL J., Medal of Honor
Rank and organization. Captain (then Lt. Cmdr.), U.S. Navy, Attack Squadron 192, USS Ticonderoga (CVA-14). Place and date: Haiphong, North Vietnam, 20 and 26 April 1967. Entered service at: Akron Ohio, 2() July 1954. Born: 27 April 1931, Turtle Creek, Pa. Citation. For conspicuous gallantry and intrepidity at the risk of his life above and beyond the call of duty on 20 and 26 April 1967 as a pilot in Attack Squadron 192, embarked in USS Ticonderoga (CVA-14). Leading a 3-plane group of aircraft in support of a coordinated strike against two thermal power plants in Haiphong, North Vietnam, on 20 April 1967, Capt. Estocin provided continuous warnings to the strike group leaders of the surface-to-air missile (SAM) threats, and personally neutralized 3 SAM sites. Although his aircraft was severely damaged by an exploding missile, he reentered the target area and relentlessly prosecuted a SHRIKE attack in the face of intense antiaircraft fire. With less than 5 minutes of fuel remaining he departed the target area and commenced in-flight refueling which continued for over 100 miles. Three miles aft of Ticonderoga, and without enough fuel for a second approach, he disengaged from the tanker and executed a precise approach to a fiery arrested landing. On 26 April 1967, in support of a coordinated strike against the vital fuel facilities in Haiphong, he led an attack on a threatening SAM site, during which his aircraft was seriously damaged by an exploding SAM; nevertheless, he regained control of his burning aircraft and courageously launched his SHRIKE missiles before departing the area. By his inspiring courage and unswerving devotion to duty in the face of grave personal danger, Captain Estocin upheld the highest traditions of the U.S. Naval Service.
1956 - Top Hits
"Heartbreak Hotel/I Was the One" - Elvis Presley
"The Poor People of Paris" - Les Baxter
"Ivory Tower" - Cathy Carr
"Blue Suede Shoes" - Carl Perkins
1959 - Yomiuri Giant Sadaharu Oh hits the first of his homers in Japan.
1961 - Roger Maris of the New York Yankees hit his first home run of the season against Paul Foytack of the Detroit Tigers. Maris went onto hit 60 more homers, breaking Babe Ruth's record for the most home runs in a season.
http://www.ndrogermaris.com/
1962 - Ranger IV impacted the moon at 5,963 miles per hour. It was launched on April 23 from the Atlantic Missile Range, Cape Canaveral and traveled an estimated 229,541 miles.
http://www.friends-partners.org/mwade/craft/raner345.htm
1964 - Top Hits
"Can't Buy Me Love" - The Beatles
"Twist and Shout" - The Beatles
"Do You Want to Know a Secret" - The Beatles
"Understand Your Man" - Johnny Cash
1965 - In the third round of the NBA draft, the New York Knicks selected Dick Van Arsdale. With the next pick, the Detroit Pistons drafted Dick's twin brother, Tom. Both went on to distinguished careers.
1967 - Mama Cass Elliot gives birth to a daughter she names Owen Vanessa. She never told anyone who the father is.
1968 - LEE, MILTON A., Medal of Honor
Rank and organization: Private First Class, U.S. Army, Company B, 2d Battalion, 502d Infantry, 1st Brigade, 101st Airborne Division (Airmobile). place and date: Near Phu Bai, Thua Thien province, Republic of Vietnam, 26 April 1968. Entered service at: San Antonio, Tex. Born: 28 February 1949, Shreveport, La. Citation: For conspicuous gallantry and intrepidity in action at the risk of his life above and beyond the call of duty. Pfc. Lee distinguished himself near the city of Phu Bai in the province of Thua Thien. Pfc. Lee was serving as the radio telephone operator with the 3d platoon, Company B. As lead element for the company, the 3d platoon received intense surprise hostile fire from a force of North Vietnamese Army regulars in well-concealed bunkers. With 50 percent casualties, the platoon maneuvered to a position of cover to treat their wounded and reorganize, while Pfc. Lee moved through the heavy enemy fire giving lifesaving first aid to his wounded comrades. During the subsequent assault on the enemy defensive positions, Pfc. Lee continuously kept close radio contact with the company commander, relaying precise and understandable orders to his platoon leader. While advancing with the front rank toward the objective, Pfc. Lee observed 4 North Vietnamese soldiers with automatic weapons and a rocket launcher Lying in wait for the lead element of the platoon. As the element moved forward, unaware of the concealed danger, Pfc. Lee immediately and with utter disregard for his own personal safety, passed his radio to another soldier and charged through the murderous fire. Without hesitation he continued his assault, overrunning the enemy position, killing all occupants and capturing 4 automatic weapons and a rocket launcher. Pfc. Lee continued his 1-man assault on the second position through a heavy barrage of enemy automatic weapons fire. Grievously wounded, he continued to press the attack, crawling forward into a firing position and delivering accurate covering fire to enable his platoon to maneuver and destroy the position. Not until the position was overrun did Pfc. Lee falter in his steady volume of fire and succumb to his wounds. Pfc. Lee's heroic actions saved the lives of the lead element and were instrumental in the destruction of the key position of the enemy defense. Pfc. Lee's gallantry at the risk of life above and beyond the call of duty are in keeping with the highest traditions of the military service and reflect great credit on himself, the 502d Infantry, and the U.S. Army.
1969 - The Beatles entered the British charts with "Get Back." It had been recorded on the roof of the Apple Records building in London.
1971 - The U.S. command in Saigon announces that the U.S. force level in Vietnam is 281,400 men, the lowest since July, 1966. These figures were a direct result of President Richard Nixon's new "Vietnamization" strategy, which he had announced at the Midway Conference in June, 1969. This strategy was a three-pronged program to disengage the United States from the war in Vietnam.
1972 - Top Hits
"The First Time Ever I Saw Your Face" - Roberta Flack
"Rockin' Robin" - Michael Jackson
"I Gotcha" - Joe Tex
"Chantilly Lace" - Jerry Lee Lewis
1977 - The disco haven, Studio 54, was opened in an abandoned opera house in New York by Steve Rubell and Ian Schrager. It became the center of the jet-set disco society, attracting the likes of Andy Warhol, Bianca Jagger and Liz Taylor. Disco - up-tempo, heavily-orchestrated dance music - was hugely popular in the 1970's. It was rooted in rhythm-and-blues, but the idea of disco dance clubs is generally thought to have originated in homosexual bars and clubs in New York.
1980 - Studio 54 was closed for liquor license violations, several months after owners Steve Rubell and Ian Schrager were jailed for tax evasion. It reopened under new management in 1981.
1980 - Top Hits
"Call Me" - Blondie
"Ride like the Wind" - Christopher Cross
"With You I'm Born Again" - Billy Preston & Syreeta
"A Lesson in Leavin'" - Dottie West
1984 - Severe thunderstorms associated with an intense cyclone spawned a total of forty-seven tornadoes in two days from Louisiana to Upper Michigan. The tornadoes killed 16 persons and injured 259 others
1984 - The great Count Bill Basie passes away at the age of 79, Hollywood, FL. I took my three kids to his last concert at the Circle Star in San Carlos, California. After leaving the revolving bandstand in his electric "cart," I introduced the three of them to one of my favorite jazz musicians. I hope they never forget the moment, as I have not. Kit Menkin
http://www.nw-cybermall.com/jazzworld/c-basie.htm
http://www.pbs.org/jazz/biography/artist_id_basie_count.htm
http://www.duke.edu/~ymm/basi.html
http://www.harlem.org/people/basie.html
http://www.nytimes.com/learning/general/onthisday/bday/0821.html
http://www.theatlantic.com/unbound/jazz/dbasie.htm
1986 – "5150," the first Van Halen album to feature Sammy Hagar, tops the charts for the first of four weeks. The album is named after the New York police code for the criminally insane and Eddie Van Halen's recording studio.
1987 - Twenty-two cities in the central and western U.S. reported new record high temperatures for the date. The afternoon high of 83 degrees at Astoria, OR smashed their previous record by 13 degrees. Sacramento, CA hit 94 degrees.
1987 - Tennis star Chris Evert won her 150th career tennis tournament. She beat Martina Navratilova in Houston, Texas.
http://www.chrisevert.org/
1988 - Top Hits
"Where Do Broken Hearts Go" - Whitney Houston
"Devil Inside" - INXS
"Wishing Well" - Terence Trent D'Arby
"I'll Always Come Back" - K.T. Oslin
1988 - "China Beach" premiered on TV. The stories revolved around the lives of the women serving at a Da Nang armed forces hospital during the Vietnam War. The theme and background music of the series evoked plenty of nostalgia from the turbulent era. The ABC drama was created by William Boyles, Jr, and John Sacret Young. The cast featured Dana Delany, Michael Boatman, Nancy Giles, Jeff Kober, Robert Picardo, Concetta Tomei, Brian Wimmer, Marg Helgenberger, Chloe Webb, Nan Woods, Megan Gallagher, Ned Vaughn and Ricki Lake.
1988 - The Boston Bruins snapped a string of 18 straight Stanley Cup playoff series losses to the Montreal Canadiens, dating back to 1943, by ousting the Habs, four games to one. Boston used two goals each from Cam Neely and Steve Kasper and strong goaltending from Rejean Lemelin to defeat Montreal,4-1.
1989 - Thirty-three cities in the central and southeastern U.S. reported record high temperatures for the date. Afternoon highs of 91 degrees at Evansville, IN and Nashville, TN equaled April records. Thunderstorms produced severe weather from Iowa to Kentucky, with more than ninety reports of large hail and damaging winds. Thunderstorm winds gusted to 90 mph at Berwick, IA.
1990 - Twenty-nine cities from the Carolinas to the Great Lakes Region and western New England reported record high temperatures for the date as readings soared into the 80s and lower 90s. Record high temperatures included 95 degrees at Baltimore, MD and 92 degrees at Allentown, PA. The record high of 89 degrees at Alpena, MI was the third out of six straight record highs for that location, and smashed their previous record for the date by ten degrees.
1991 - Severe thunderstorms in the central U.S. spawned fifty-five tornadoes from northeastern Texas to Iowa and eastern Nebraska killing twenty-one persons. Early evening thunderstorms over south central Kansas spawned a violent (F-5) tornado which traveled 45 miles from southwest of Wichita to north of El Dorado. It killed seventeen persons, including thirteen at the Golden Spur Mobile Home Park in Andover. The tornado also caused $62 million damage to McConnell Air Force Base as it crossed the south side of Wichita.
2000 - The St. Louis Cardinals set a Major League record by hitting 50 home runs in April. Homers by pitcher Rick Ankiel, Jim Edmonds and Fernando Tatis in the 7-0 victory over the Brewers help to break the mark established by the 1997 Indians with 49.
2001 - Hideo Nomo just misses becoming the fifth pitcher since 1900 to hurl two no-hitters in a single season as former Gold Glove right fielder Darren Lewis just misses catching Torii Hunter's blooper in the top of the seventh inning. The hit, which many consider a questionable call by the scorer, is the only hit given up by the Red Sox right-hander in the 2-0 victory over the Twins.
2001 - After 2 1/2-years in the post, Kevin Malone resigns as the general manager of the Dodgers. Despite having the league's largest payroll, Los Angeles has failed to make the playoffs during his tenure.
2004 - Record heat hit the Bay Area with 91 reported in SF. 93 degrees was reported in San Jose.
2005 - With three home runs during his first three trips to the plate, Alex Rodriguez becomes only the 11th Major Leaguer to bat in 10 or more runs in a game. The highest paid player in baseball history is one RBI shy of the American League record of 11, set by fellow Yankee Tony Lazzeri in 1936 and two short of the Major League mark of 12 shared by Jim Bottomley (1924) and Mark Whiten (1993) of the Cardinals.
2010 – The Senate investigated Goldman Sachs, finding that they made billions of dollars at the expense of clients during the housing market collapse.
NBA Finals Champions:
1966 - Boston Celtics
-------------------------------------------------------------

SuDoku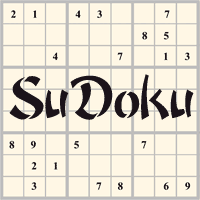 The object is to insert the numbers in the boxes to satisfy only one condition: each row, column and 3x3 box must contain the digits 1 through 9 exactly once. What could be simpler?
http://leasingnews.org/Soduku/soduko-main.htm
--------------------------------------------------------------

Daily Puzzle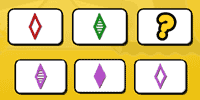 How to play:
http://www.setgame.com/set/puzzle_frame.htm
Refresh for current date:
http://www.setgame.com/set/puzzle_frame.htm
--------------------------------------------------------------


http://www.gasbuddy.com/
http://www.gasbuddy.com/GB_Map_Gas_Prices.aspx
http://www.gasbuddy.com/GB_Mobile_Instructions.aspx
--------------------------------------------------------------

Weather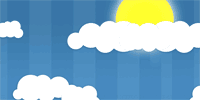 See USA map, click to specific area, no commercials
--------------------------------------------------------------

Traffic Live---
Real Time Traffic Information
You can save up to 20 different routes and check them out with one click,
or type in a new route to learn the traffic live
--------------------------------