Friday, April 28, 2017


Today's Equipment Leasing Headlines

California Amends SB 297 – The Finder License Bill
Set for Hearing May 1 Appropriation Committee
By Tom McCurnin, Leasing News Legal Editor
Time Payment Committed to 70% Headquarters Increase
Expands in Burlington, Massachusetts
New Hires---Promotions in the Leasing Business
and Related Industries
Comments on ELFA March MFLI-25 Report
(This time, not alphabetical, but in the order received)
Marks & Associates, P.C. Opens Atlanta Office
Main Office Remains in Birmingham, Alabama
Ascentium Capital Noted as Best Business Lending Platform
with FinTech Breakthrough Award Designation
The Lost City of Z/Graduation
Silence/20th-Century Women/Woman of the Year
Film/Digital Reviews by Leasing News' Fernando Croce
Australian Shepherd Mix
Sacramento, California Adopt-a-Dog
News Briefs---
Marlin First Quarter Net Income $3.6 Million
Compared to $4.5 Million 2016 - GAAP $1.5 MM to $3.6MM
(More on this in Leasing News on Monday)
Canada's Housing Bubble Explodes As Its Biggest
Mortgage Lender Crashes Most In History
Domino's Pizza reports another quarter of strong
U.S. sales growth
Broker/Funder/Industry Lists | Features (writer's columns)
Top Ten Stories Chosen by Readers | Top Stories last six months
www.leasingcomplaints.com (Be Careful of Doing Business)
www.evergreenleasingnews.org
Leasing News Icon for Android Mobile Device
You May have Missed---
Forget self-driving tech ---
Apple CarPlay already disrupting the industry
Spring Poem by Barry Marks, Esq.
Sports Brief----
California Nuts Brief---
"Gimme that Wine"
This Day in American History
SuDoku
Daily Puzzle
GasBuddy
Weather, USA or specific area
Traffic Live----
######## surrounding the article denotes it is a "press release" and was not written by Leasing News nor information verified, but from the source noted. When an article is signed by the writer, it is considered a "by line." It reflects the opinion and research of the writer.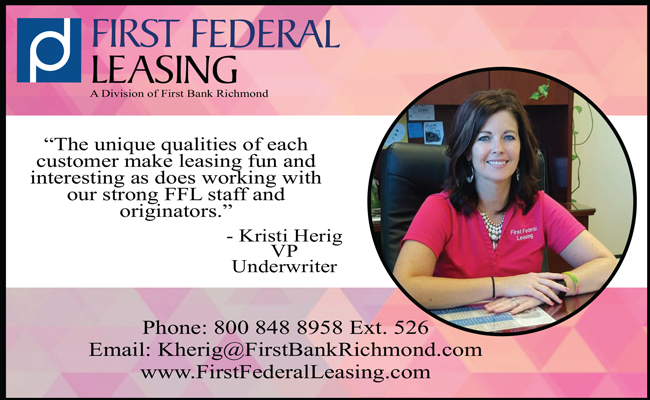 Please send a colleague and ask them to subscribe. We are free.
Email kitmenkin@leasingnews.org and in subject line: subscribe

[headlines]
--------------------------------------------------------------
California Amends SB 297 – The Finder License Bill
Set for Hearing May 1 Appropriation Committee
by Tom McCurnin
Leasing News Legal Editor
Bill Gets Major Overhaul Including Name Change for Finders.
They Are Now Called "Lead Generators."
California SB 297
In my world, there are two types of equipment lessors: brokers and lessors. Brokers may write the deal, might use their own paper, but use a funding source. If they use their own paper, legally they are the actual lessor. The Lessors name on the contract makes it their own paper.
Under California licensing law, there are currently two types of licensees, which mirror, more or less, the industry practice: lenders and brokers, although licensees can hold both types of licenses.
For reasons which are not apparent from the legislation, California Senator Bill Dodd (D-Napa) along with Principal coauthor Assemblyman Mathew Dababneh (D-Van Nuys) took it upon themselves to re-write these categories, adding a new category, that of a "lead generator." To my understanding, there is no appreciable difference between a "broker" and a "lead generator," except as noted below. A lead generator can negotiate terms with the lender and borrower, which of course will happen, even if prohibited by the new law. It's as if the Legislature will invite a violation by the lead generator.
Unlicensed brokers operate in the not-so-gray area of California law, and perhaps this new category is a way to invite these unlicensed entrepreneurs to come into the fold of California licensing law. If that is the motivation, this law does not accomplish that, and quite frankly, the new amendments make it less likely that the law will accomplish licensing and registration.
I will offer this explanation for this perplexing piece of legislation. In the banking world, specifically the mortgage brokerage world, "lead generators" are a known term and was last year subject to FTC scrutiny. But because I see no material practical distinction between brokers and lead generators, this law is unnecessary, unless confined to the mortgage loan end of the Department of Business Oversight.
I won't try to compare the original text with the proposed text because authors Senator Dodd and Assemblyman Mathew Dababneh essentially re-wrote this bill from scratch. It is now a complicated piece of legislation, and a full discussion of which is beyond the confines of Leasing News, so I will hit only the highlights:
• Lead Generator is the new word for someone who brokers a loan with the expectation of a commission. There is no distinction between a licensed broker and a "lead generator." I realize that the preamble says there is a difference, but it's not stated, except that a broker can negotiate terms with a lender. A lead generator cannot negotiate terms with a lender.
• Lead Generators have to register. I'm not sure what the difference is between licensing and registration. Read on, and you'll understand why.
• Lead Generators can only refer deals to lenders, not to other brokers. Thus, sub-brokering is apparently not allowed.
• There is an exemption for "occasional" brokering activities, whatever that means. I think it means 5 or less loans a year, but it would have been nice to tie that to the Financial Code which provides that exemption. There is a specific statutory exemption for licensing on the part of the lender if the lender makes five or less loans a year. Occasional could mean more or less. I do not understand this intentional uncertainty.
• Pro Rata Fees. The Department of Business Oversight (DBO) will assess each registered lead generator a variable assessment for its overhead, like a condo association assessment.
• Lead Generators must post a $25,000 bond. Good luck with that, DBO. This will scare away 90% of the unlicensed brokers. They also must file annual reports.
• Lead Generators may not have a criminal record. Presumably, the DBO will require fingerprints via the Live Scan process.
• Lead Generators must have a written contract with the lender. This would prohibit signed agreements without a contract, often referred to as "representations and warrants." No lender may pay an un-registered lead generator. The lender is required to supervise the lead generator and have policies that include oversight of the lead generator. Lead generators also have to have written policies.
• The Lead Generator must serve a notice on the borrower or "capital lessee" telling the borrower who he/she is and what the loan terms might be. The form is provided in the statute. The lender must serve a similar form on the borrower or "capital lessee."
The bottom line for me is that the industry knows what the classifications of a broker and a lessor-funder are. Adding a third leg goes against industry practice and its comfortable definitions. This legislation does not solve the problem of unlicensed brokers or lessors and overly-complicates a well-known statutory framework.
If California wants to encourage unlicensed brokers and lessors to be licensed, then I believe that keeping the broker - lender license classification is sufficient, coupled with enforcement against unlicensed brokers and lessors. If the DBO issued a few cease and desist orders against unlicensed brokers and lessors (and fined them for the cost of enforcement), trust me, word would get out on the street, and licensing applications would spike.
SB 297 Today as Amended (10 pages)
http://leasingnews.org/PDF/SB297.pdf
Tom McCurnin is a partner at Barton, Klugman & Oetting
in Los Angeles, California.
Tom McCurnin
Barton, Klugman & Oetting
350 South Grand Ave.
Suite 2200
Los Angeles, CA 90071
Direct Phone: (213) 617-6129
Cell (213) 268-8291
Email: tmccurnin@bkolaw.com
Visit our web site at www.bkolaw.com
Previous Tom McCurnin Articles:
http://www.leasingnews.org
Previous Tom McCurnin Articles:
http://www.leasingnews.org/Conscious-Top%20Stories/leasing_cases.html
[headlines]
--------------------------------------------------------------
Time Payment Committed to 70% Headquarters Increase
Expands in Burlington, Massachusetts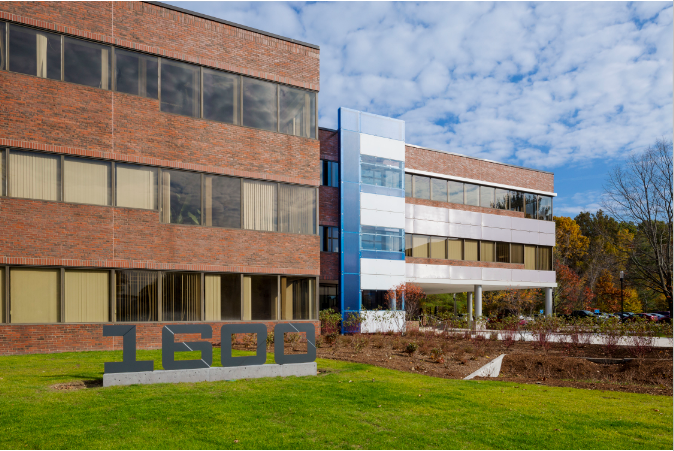 TimePayment, a subsidiary of Microfinancial Corp. has committed to a 70 percent increase in the size of its headquarter in Burlington, Massachusetts, CEO Richard Latour announced. Instead of moving from the town they started in, they decided to stay in Burlington and expand to 45,000 square feet at the District, a 1.1 million-square foot mixed-use property. The company has close to 200 employees today in Burlington and Westlake Village, California.
The company funds "micro leases" as low as $500 and they well consider transactions up to $100,000, with a four-minute approval process on most applications using eSignature "Ready Docs" electronic documents. They also have a 90 day no payments plan. They work directly with vendors as well as brokers, including a training program. The company is also regularly as one of the Top 5 Leasing Company Websites by Alexa, as noted in Leasing News.
Richard Latour said the company decided to grow in Burlington after an extensive search.

Richard Latour
CEO/President
Microfinancial/TimePayment
"The transformation of the park to more of a live-work-play environment has been a bit painful to live through, but now that it's nearing completion, it truly does offer a superior work environment for our employees, both current and future," Latour said.


[headlines]
--------------------------------------------------------------
New Hires---Promotions in the Leasing Business
and Related Industries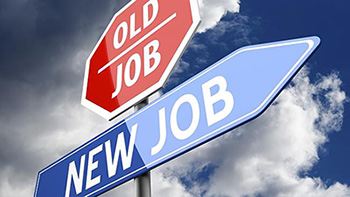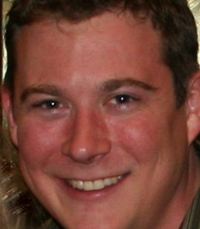 Jeff Bartholomew, CLFP, was hired as Credit Officer, Mintaka Financial, Gig Harbor, Washington. Previously, he was Credit Officer, Financial Pacific Leasing (January, 2005 - March, 2017); Credit and Operations Manager, Cypress Financial (1996 - 2006).
https://www.linkedin.com/in/jeff-bartholomew-clfp-69969475/


Brad Bayless was hired as President, Falcon Financial. Previously, he was Vice President, Dynamic Funding, Inc. (September, 2011 -March, 2017); Senior Vice-President, Managing Principal, General Capital Partners (April, 2010 - July, 2001); President, Falcon Financial (1992 -2010); Vice President, Marketing, GE Capital (1988 - 1992): EVP, D&K Financial Corp. (1981 -1988), Education: University of Minnesota-Twin Cities, MBA, Finance & Marketing (1974 – 1976), Central Michigan University BS, Business Administration (1970 – 1974). https://www.linkedin.com/in/brad-bayless-a8734612/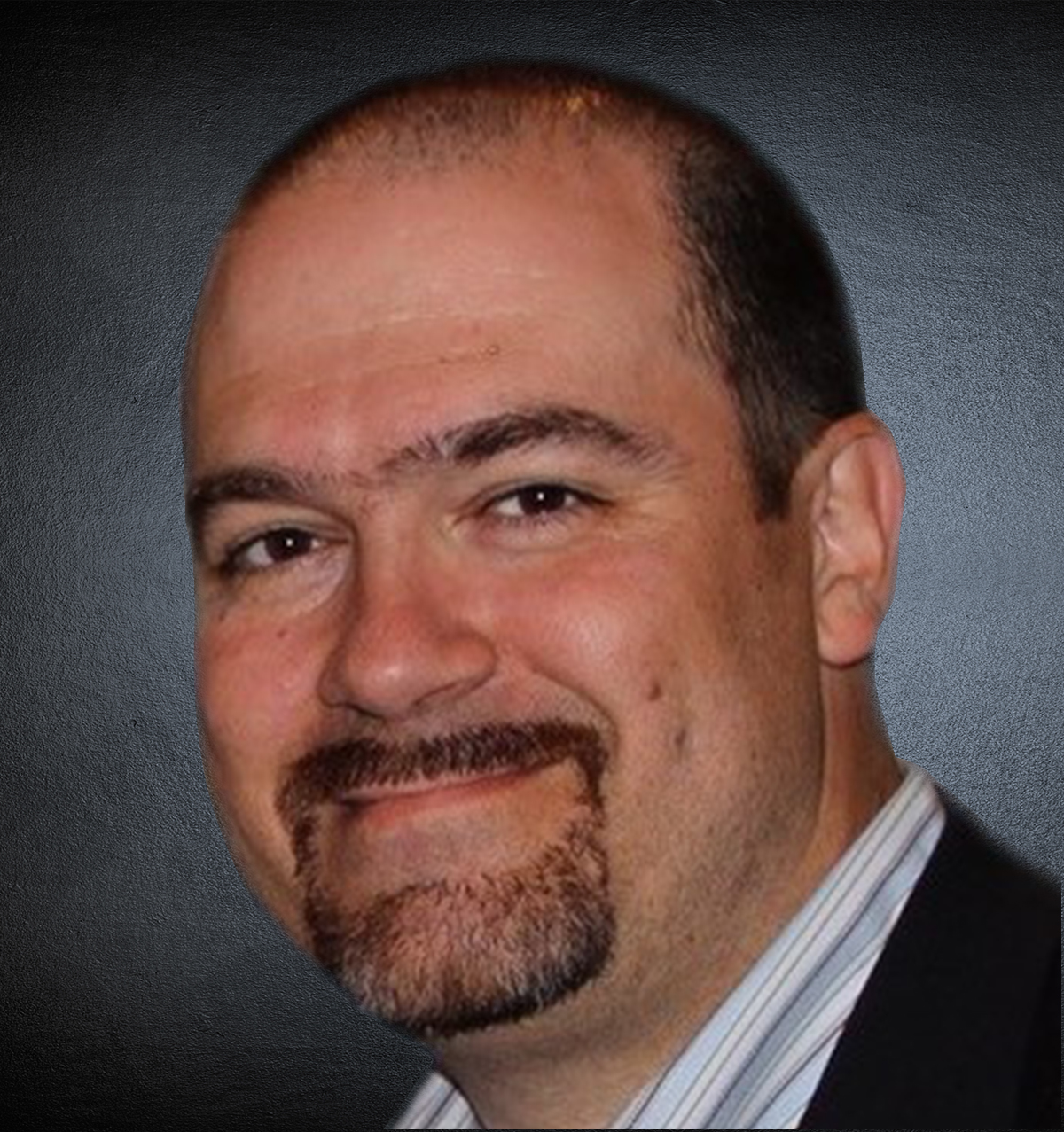 Joseph Deriu was hired as Chief Operation Officer, Advantage Funding, Lake Success, New York. "Deriu's background is in high-production, technology-enabled environments." Previously, he was Vice President, Global Credit Risk Technology, First Data (February, 2007 - March, 2017); VP, Information Technology/CIO, Welcome Wagon (October, 2000 - December, 2006); Director Customer Account Management, Technology Services, Cendant Corporation (August, 1998 - October, 2000); Senior Manager, Strategic Corporate business Systems, Publishers Clearing House (1996 - 1998). Association: Boy Scouts of America, Theodore Roosevelt Council (May, 2011 - Present). District Chairman, ShelterRock District, Boy Scouts of America, Theodore Roosevelt Council (May, 2012 - May, 2015). Committee Member, Port Washington Soccer Club (January, 2011 - December, 2012). Education: University at Buffalo, BS, Finance & Management Information Systems.
https://www.linkedin.com/in/josephderiu/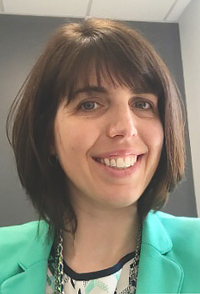 Lisa Fitzgerald was hired as Vice-President of Avolon, Greater New York Area. She rejoined CIT September, 2014 as Vice President, Senior Operations Analyst, April, 2009; promoted September, 2014, Vice President, Manager, TF Operation Booking and InfoLease System Team, September, 2014. She worked for the City Group, November, 2004 - August, 2008 as Manager, Business Systems Analysis/Financial Reporting Services. August, 2008 - March, 2009, she was IT Systems Manager, Tygris Commercial Finance. Senior Business Analyst, CitiCapital (February, 2004 - November, 2004); Accountant/Systems Analyst, Gravitec systems (March, 2002 - February, 2004); Conversions Analyst, International Decision systems (1999 -2001). Education: Augsburg College, BS, Management Information Systems (1995 - 1999). Activities and Societies: Augsburg Student Alumni Council, Augsburg Ambassador, Augsburg Honors Program, Alpha Chi Honor Society, and Delta Mu Delta. Graduated summa cum laude (3.9 GPA). Augsburg Honors Program, four years. Dean's List, 9 semesters. 150 semester's hours of Accounting (eligible to sit for CPA exam). City University of Seattle, Certified Accounting (2002 - 2003).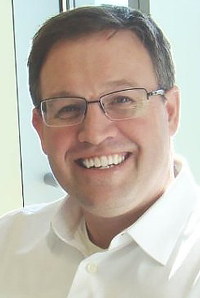 Robert Holloway was hired as Regional Account Manager, LaSalle Solutions, Cincinnati Area, Kentucky. Previously, he was Director of Business Development, The Business Backer (September, 2015 - February, 2017); Sales Manager, Equipment Finance Solutions, Great American Insurance (November, 2014 - September, 2015); Vice President, PNC Equipment Finance (October, 1999 - September, 2009); VP, Sales, Lease Industry Finance, National City Commercial Capital (1999 - 2009). Education: Xavier University, MBA. Master of Business Administration (MBA), Business /Commerce, General (2000 -2003). University of Cincinnati Carl H. Lindner College of business, BBA, Finance and Real Estate (1988 - 1993). https://www.linkedin.com/in/robert-holloway-283b1426/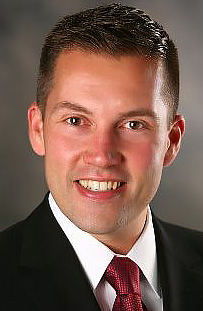 Bob Lehr was promoted to the Director of the Sales Team Lead for Equipment Finance operations in Wisconsin, Minnesota, and Arizona, for BMO Harris Bank. He is based in the Greater Milwaukee Area. He joined the firm January, 1999, and also is presently Senior Vice President & Director, Equipment Finance. Associations: Member, National Eagle Scout Association. Mentor/Protégé Program, Marquette University. Education: Marquette University, Bachelor's Degree (1995 - 1999); St. Thomas Academy, High School (1991 - 1995). https://www.linkedin.com/in/boblehr/

Dan Mahoney was hired as Managing Director, Vendor Finance, Huntington Technology Finance. He is based in Ponte Vedra, Florida. He had joined CIT, February, 2007 as President, Vendor Finance; promoted September, 2009, Managing Director, Asia; promoted February, 2012, Managing Director, Canada; promoted November, 2010, SVP, Sales & Strategy Global Vendor Finance. He began his career as Business Development, GE Capital, 1993; promoted January, 2002, Managing Director, Asia; promoted June, 2003, Managing Director, Vendor Finance Asia; promoted May, 2005, Managing Director, Trade Distribution Services, Danbury, Connecticut. Education: Northeastern University (1981 - 1986).
https://www.linkedin.com/in/dan-mahoney-3710035/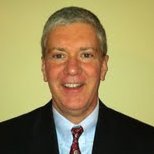 Edward B. Moir was promoted to Director of Underwriter, CIT Bank, New York, NY. He joined the firm March, 2016 as Vice President, Underwriting. Previously, he was Vice President, Underwriting, Capital One (July, 2013 - February, 2016). He joined GE Capital, January, 2004, as Senior Vice President, Risk Management; promoted October, 2009, Vice President, Bank Loan Group. Prior, he was Senior Vice President, Risk Management, Transamerica (September, 1997 - January, 2004); Director Credit & Operations, Verizon (fka Nynex Credit Company) (January, 1991 - September, 1997). Credit Officer, Xerox Credit Corporation (September, 1987 - January, 1991); Region Credit Analyst, GE Capital (October, 1983 - September, 1987). Education: Hofstra University, Graduate School of Business, MBA Degree, Banking, Corporate, Finance, and Securities Law. Stonehill College, Bachelor of Science (B.S.), Business Administration & Financial Management.
https://www.linkedin.com/in/edwardmoir/
Dick Post was hired as Vice President, Hancock and Whitney Bank. He is located in Sarasota, Florida. Previously, he was Vice President, BBVA Compass Financial Corporation (April, 2014 - January, 2017); Marketing Executive, Self Employed (January, 2012 - April, 2014); Marketing, New Province Partners (January, 2011 - December, 2011); Marketing, Babcock & Brown (November, 2002 - December, 2010); Vice President Marketing, The David J. Joseph Company (June, 1988 - November, 2002). Education: Georgetown College, BA., Political Science.
https://www.linkedin.com/in/dick-post-95147b23/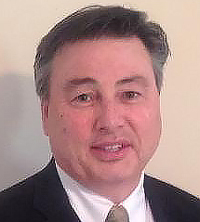 Thomas D. Sbordone was promoted to Managing Director and National Sales Manager, Equipment Finance, BMO Harris Bank. He joined the bank September, 2012, with an office opening in Boston "....to lead a new team of equipment finance sales professionals focused on large corporate organizations nation-wide." Previously, he was Senior Vice President, PNC Equipment Finance, LLC (January, 2009 - September, 2012). Education: Northeastern University, Bachelor of Business Administration (B.B.A.), Finance & Marketing (1976 - 1981). Dean's List with High Honors. https://www.linkedin.com/in/thomas-d-sbordone/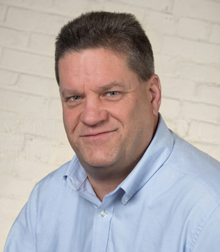 Michael Simard joins American Lease Insurance Agency, Sunderland, Massachusetts, as Sales Director. "Simard will focus on developing ALI's offering of commercial vehicle insurance. 'American Lease Insurance already provides exceptional equipment coverage; adding commercial vehicle coverage will enable ALI to be a comprehensive insurance resource for originators,' comments Simard. His early interactions with originators have confirmed the need: 'Without exception, originators I've spoken with are interested in binding truck coverage so they can close deals faster. I'm eager to tailor coverage to meet the needs they've expressed, and to help launch this new offering for ALI.'A licensed insurance producer, Simard has written property and casualty coverage for small and medium-sized businesses in New England for over five years. He has experience developing products and managing sales and training for business-to-business ventures around New England, and earned a Master's in Business Administration as well as a Bachelor's degree in consumer economics from the University of Massachusetts Amherst."

Todd Stevenson was hired as National Sales Manager, REV Finance Group, Thorton, Colorado. Previously, he was Vice President, Leasing Sales at US Bank, Greater Denver, Colorado area. He joined Key Government Finance as a Senior Analyst-Asset Management & Remarketing, February, 2001, and then became Sales Representative for Key Government Finance, January, 2005; promoted to Vice President, Vendor Sales Representative, March, 2013. Prior he was Inside Sales Representative, Embarcadero Technologies (2000 – 2001); Sales Representative, Park Western Financial Corporation (2000 – 2001). Inside Sales & Marketing Representative, Macurco Inc. (September, 1997 – February, 1999). Education: Quincy University, BS, Marketing (1991–1994). https://www.linkedin.com/in/todd-stevenson-4453237/
Jeffery Sugg was hired as Chief Financial Officer, Senior Vice President, Troy, Michigan. He previously served as CFO for several banking institutions, most recently for First Independence Bank in Detroit, Michigan.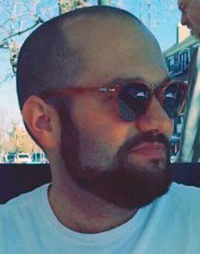 Spencer Sundahl was promoted to AVP of Business Development, BSB Leasing, Inc., Littleton, Colorado. He joined the firm as National Account Manager, December, 2015. Previously, he was Vice President of Leasing, Bank of the Ozarks (June, 2015 – November, 2015); Assistant Finance Manager, Compass Equipment Finance (December, 2013 – June, 2015); Junior Trader, Patak Trading Partners, LLC (June, 2013 – January, 2014). Education: Southern New Hampshire University, Master's Degree, Accounting & Finance (2013 – 2015). Purdue University, Bachelor's Degree, Economics & Statistics (2008 – 2011). Go Boilermakers! Activities and Societies: Member Alpha Sigma Phi Fraternity.
https://www.linkedin.com/in/spencer-sundahl-b4121b68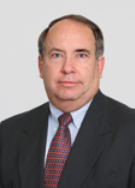 Allan Zeppenfeld was hired as VP Business Development/ISO Relations, Bankers Commercial Finance, Greater Atlanta Area. Previously, he was Managing Director, Zenith Capital Partners (July, 2015 - Present); Managing Director, Auto Zest, LLC (November, 1992 - Present); Director of Property Management, JGD Investors, Inc. (May, 2011 - June, 2015); Director Business Development, Resolvion (2011); Director Business Development, Sequent Asset Manager (December, 2010 - May, 2011); Director of Business Development for JDR Solutions, (2010-2011); Vice-President Portfolio Financial Servicing (2007 - July, 2010): Director Asset Management, Lanier Worldwide (June, 1997-June, 1999); VP Operations, DVI (1995-1996); Manager, XAS, Xerox (June,1973 - June, 1995);. Education: MBA, Management (Gannon University (1964 - 1972). Harvard University, Strategic Marketing Management. Rochester Institute of Technology, Executive Management Program. Strayer University, Finance and Financial Management Services.
https://www.linkedin.com/in/alanzeppenfeld/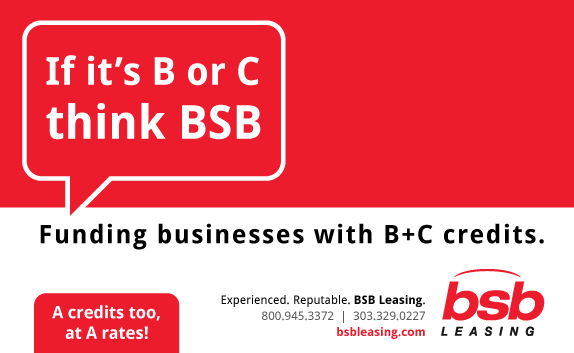 [headlines]
--------------------------------------------------------------
Comments on ELFA March MFLI-25 Report
(This time, not alphabetical, but in the order received:)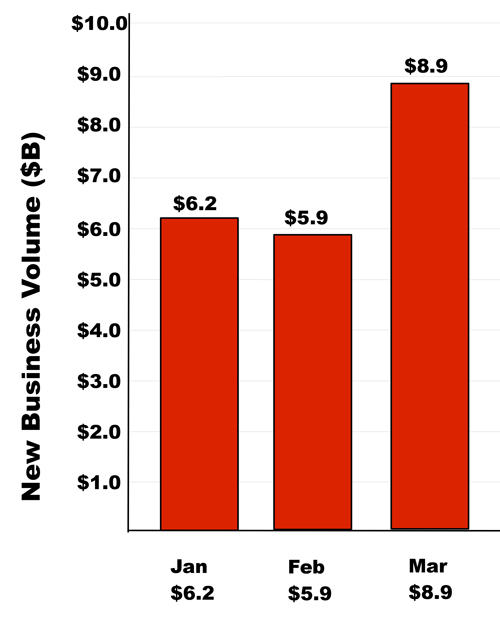 (Chart: Leasing News)
The Equipment Leasing and Finance Association reported new business volume from its survey of 25 member companies that March was $8.9 billion compared to February's $5.9 billion. Here are the quarter statistics since 2010:

(Chart: Leasing News)
Leasing News requested comments from many of its readers: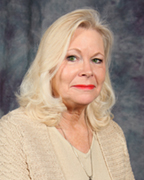 Rosanne Wilson, CLFP, BPB (Best Practicing Broker)
1st Independent Leasing, Inc.
"I will tell you that the flood gates have opened. I don't know if it's the new confidence and enthusiasm in the country due to tax cuts coming our way and other restrictions that have been lifted by Trump, but I have never seen so many small businesses tell me how things are improving and their phones are ringing again. I see enthusiasm everywhere.
"In speaking to other brokers, they tell me they are busy again too. After 3 years of a very stagnant economy, the wheels are turning again. I'd say 'Happy Days Are Here Again!' "

Valerie Jester
President
Brandywine Capital
"As you know, Brandywine is primarily focused on the small ticket space.The oversupply of capital in our sector has most certainly created margin compression that I have never experienced in 35 years in this business. Year over year our yields are continuing to decrease.
"FINTECH plays a part in this for the small ticket world - I'm seeing "application only" marketing at rates that are lower than any street rates for our world.
"In addition - we are seeing delinquency rise a bit - nothing that causes concern. Delinquencies have been incredibly low and if they return to even a bit higher/ more "normal" numbers - we are still doing just fine!
"My concerns for the future are more the over reach of credit parameters right now - a trend that can have impact on the industry in the quarters to come. Especially at these margins - we don't have a lot of room for risk taking.
"Too much competition usually creates inflated appetite - we see it every time we hit this part of the cycle. Staying true to your parameters takes guts right now. It may mean single digit growth but in the long run - conservative growth is what works.
"My prediction is for a solid year. Not a record breaker but certainly steady."



Larry Hartmann
CEO
ZRG Partners
"From our view, the next quarter will continue with strong optimism and more urgency for companies to execute growth plans and hiring initiatives to impact the balance of 2017.
"We did see a clear hiring pause for new growth mandates in the December / January time frame due to uncertainty in the political markets. The past two months, we have seen increasing growth oriented discussions with our clients and new hiring mandates with lenders who are now seeking to insure growth numbers for 2017 are hit.
"With sales talent generally fully deployed in the lending space, the fight for growth is an issue. For companies seeking to move the needle in growth, the offer packages for new hires are increasing and the intensity to bring on some new talent should continue to heat up in the coming months. With fewer platforms to acquire, growing new verticals, team lift outs and new segment expansions are top of mind for many.

Robert VanHellemont
Chairman of the Board
Varilease
"My personal opinion for the next 90 days is that it won't be much different than the current environment. Deal volume is strong (and potential opportunities still increasing) as well as competition from banks. Margins (vis a vie lessee credit) seem to be a little squeezed as low cost lenders are taking bigger credit risks."

John Boettigheimer
President
Centra Funding, LLC / 4 Hour Funding Plus LLC
"Our February fundings were fantastic and the first half of March's fundings was very strong too, however Easter and April 15th had their usual cooling effect on fundings. April approval volume though has remained very strong, so we are expecting a strong May."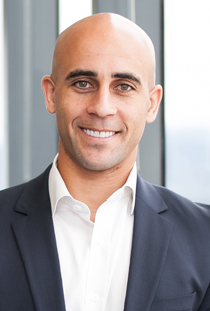 Charles Anderson
President
Currency Capital
"As a platform business, we have a unique insight into how our lenders/investors are reacting to the market. In Q1 we saw overall approval rates decline slightly. It's too early to tell if this is any type of a trend, but it's worth observing."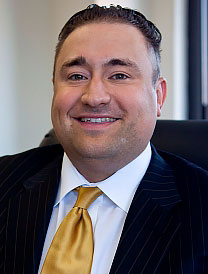 Kris D. Roglieri
President/CEO
Prime Commercial Lending
"I see another hike in rates given if the economy shows good signs with the recent increase. This would be an attempt to adjust for inflation depending on if Trump gets his tax policy passed and spending increases. This could obviously have an impact on lending institutions who borrow money from banks to fund transactions which ultimately makes borrowing more costly to small business. I believe lending will be steady but slightly more expensive in the next 90 days."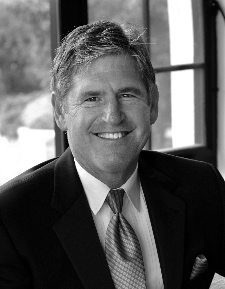 Paul J. Menzel, CLFP
President
Financial Pacific Leasing, Inc.
A subsidiary of Umpqua Bank
"Given the prospect of tax reduction, particularly all forms of corporate structures taxed at 15% including pass throughs, the next ninety days for our industry and business in general is extremely positive. The anticipation is already evidenced in business sentiment. We continue to see robust activity in the SME sector.
"The middle-market is more cautious and bank lending nationwide is slack. Corporate borrowers are taking advantage of corporate bond market and are taking a wait and see attitude towards tax reform before committing to higher debt levels. Obviously the stock market will speculate on lower corporate tax rates.
"The uncertainty in our economy has a longer term horizon. Will the tax reform actually get done? The deficit challenge is a huge impediment as the reform is presented today.
"Another administrative policy failure could burst the stock market bubble. In the very long term, our budget deficit will balloon unless the tax reforms deliver on 4%+ GDP. It is all very speculative with a high degree of volatility risk.
Finally, there are plenty of black swan scenarios given the Russia, Korea and China policy trends. We should enjoy the ride while it lasts but have contingency plans formulated if all the bluster fizzles back into political and economic stagnation."
[headlines]
--------------------------------------------------------------
Marks & Associates, P.C. Opens Atlanta Office
Main Office Remains in Birmingham, Alabama

Barry Marks, Esq.
Barry Marks, Esq., Marks & Associates, P. C., announces a second office, this one in Atlanta, Georgia. The firm will continue its practice focusing on equipment leasing and finance, asset-based lending and general corporate and commercial law. The office is located in downtown Atlanta office at 3600 Centennial Tower, 101 Marietta Street, Atlanta, 30303.
Marks & Associates is also proud to announce the recent addition of Ian J. Platt as a shareholder. Mr. Platt, formerly in-house counsel with a major U. S. finance company brings to the firm over twenty years of experience in inventory financing, asset based lending and other commercial and corporate matters, as well as adding his expertise to the firm's equipment leasing and finance practice. He will work primarily in the firm's new downtown Atlanta office. Platt will work primarily at the new office and will be joined frequently by founding shareholder Barry S. Marks, who is also a member of the State Bar of Georgia as well as the Florida Bar. Mr. Marks and fellow shareholder Matthew D. Evans will continue to work primarily in the firm's home office in Birmingham, Alabama.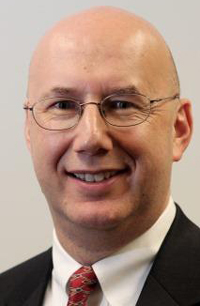 Ian J. Platt joins Marks & Associates, Birmingham, Alabama, as a Shareholder in the firm. He is located in the law firm's Atlanta, Georgia office. (Founder Barry Marks states, "We are ready to be hospitable when NAELB, NEFA and ELFA meetings come to town, as well as addressing the needs of clients in Georgia and surrounding environs." Previously, he was in private practice, August, 2013; VP, Compliance and Corporate Counsel, Dealer Funding, LLC (October, 2015 - September, 2016). He began his career as Division Counsel/Attorney, Textron Financial Corporation, March, 2011; promoted to Vice President and Assistant General Counsel (October, 2015). Education: Suffolk University Law School, J.D. Cum Laude (1991-1995). Activities and Societies: Editor & Staff Member, Suffolk University Law Review; American Jurisprudence. Awards for Contracts, Civil Procedure, and Equitable Remedies University of Massachusetts at Amherst, Isenberg School of Management. B.B.A. Magna Cum Laude (Departmental Honors), Marketing (1985-1989). Activities and Societies: Commonwealth Scholar; Golden Key National Honor Society. Volunteer: Career Workshop Facilitator, Jewish Family & career services of Atlanta (March, 2014 - Present). Volunteer Moot Court Judge, Emory Moot Court Society (September, 2013 – President). Trustee, Board of Trustees, Congregation Etz Chaim (January, 2015- President). Clerkship: Judicial Law Clerk to Assoc. Justice Joette Katz, Connecticut Supreme Court (1994-1995). Green Belt (Lean Management, Textron Six Sigma. Bar Admission: Connecticut, Georgia, Massachusetts.
https://www.linkedin.com/in/ianjplatt/
[headlines]
--------------------------------------------------------------
##### Press Release ############################
Ascentium Capital Noted as Best Business Lending Platform
with FinTech Breakthrough Award Designation

Ascentium Capital LLC, a national commercial lender, announced receiving the FinTech Breakthrough Award for the Best Business Lending Platform. The mission of the FinTech Breakthrough Awards is to honor excellence and recognize the success of FinTech companies, technologies and products that disrupt and innovate the financial services industry.

Tom Depping, Chief Executive Officer of Ascentium Capital commented, "We are honored to receive this award that demonstrates Ascentium's technology leadership. As we look at 2017 and beyond, we plan to stay ahead of the innovation curve with new capabilities."
The mission of the FinTech Breakthrough Awards is to honor excellence and recognize the creativity and success in a range of FinTech categories, including Lending, Payments, RegTech, and many more. This year's program attracted more than 3,000 nominations from over 15 different countries. All nominations were evaluated by an independent panel of experts within the FinTech industry, including media, analysts, journalists and technology executives. David Pederson, Executive Vice President, Chief Information Officer at Ascentium remarks, "Our entire technology team is focused on developing and integrating new technology to enhance client satisfaction while delivering on-going improvements in operational costs. Our goal is to be the financier of choice for equipment vendors and small businesses and our propriety platform drives this mission."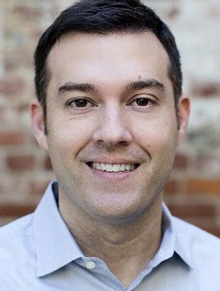 James Johnson
Managing Director
FinTech Breakthrough
"We are excited to recognize Ascentium Capital as winners of the Best Business Lending Platform award, and we congratulate them on playing a leading role within the FinTech industry," said James Johnson, managing director, FinTech Breakthrough. "The judges were particularly impressed with the company's innovative and powerful suite of tools, such as the MyAscentium.com business portal for vendor clients and the streamlined financing process for SMBs. The Business Lending award category included nominations from the top financial services and technology companies, and we acknowledge and congratulate Ascentium Capital for breaking through to achieve this recognition."
About Ascentium Capital
As a direct lender, Ascentium Capital LLC specializes in providing a broad range of financing, leasing and small business loans. The company's offering benefits equipment manufacturers and distributors as well as direct to businesses nationwide. Ascentium Capital is backed by the strength of leading investment firm Warburg Pincus LLC. For
more information, please visit: www.ascentiumcapital.com .
About FinTech Breakthrough
FinTech Breakthrough is an independent organization with an awards and recognition platform devoted to honoring excellence in Financial Technologies and Services companies and products. The FinTech Breakthrough Awards provide public recognition for the achievements of FinTech companies and products in categories including Payments, Personal Finance, Wealth Management, Fraud Protection, Banking, Lending, RegTech, InsurTech and more. For more information visit www.FinTechBreakthrough.com
### Press Release ############################
[headlines]
--------------------------------------------------------------
Fernando's View
By Fernando F. Croce
A pair of absorbing, searching dramas ("The Lost City of Z," "Graduation") makes for an exceptionally thoughtful night at the movies, while new DVDs provide intense drama ("Silence"), coming-of-age warmth ("20th-Century Women"), and a classic romantic comedy ("Woman of the Year").
In theaters: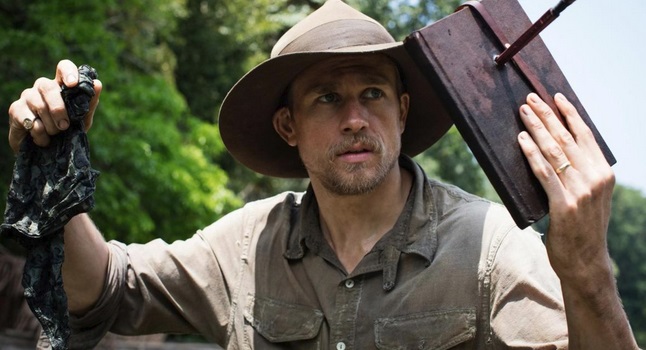 The Lost City of Z (Amazon Studios): Better known for his moody cityscapes of crime and family, acclaimed director James Gray ("The Immigrant") changes scenery with absorbing results in this gorgeous, intelligent adventure-drama. Set on the cusp of the 20th-century, the story centers on Percy Fawcett (Charlie Hunnan), a British explorer whose trip to the Amazon leaves a profound impact on him. Obsessed with learning more about an ancient civilization, Fawcett runs afoul of fellow scientists but persists with his search in the jungle—an obsession that threatens to tear asunder his devoted wife (Sienna Miller) and children. Working on his most ambitious canvas yet, Gray offers a thoughtful, meticulously crafted fable that parallels the journey into the primordial woods with the journey into its protagonist's soul. The results are transporting and haunting.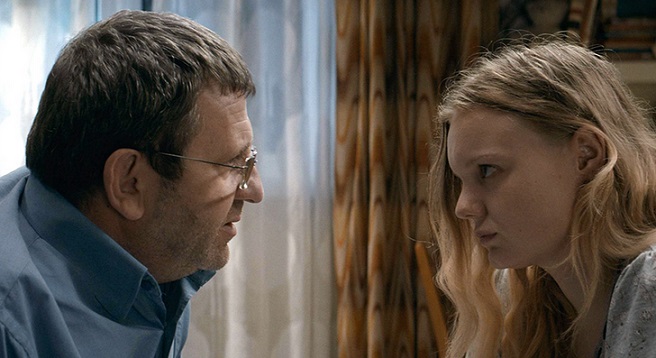 Graduation (Sundance Selects): Continuing the psychological inquiry and challenging style of the recent Romanian films, director Cristian Mungiu ("4 Months, 2 Weeks and 3 Days") serves up another compelling tangle of tough decisions with his latest work. The character at the center of this morality play is Romeo (Adrian Titieni), a respected doctor who's determined that his daughter (Maria Dragus) score high on school exams so she can leave for England. An attack on the eve of the tests jeopardizes her future, however, so Romeo finds himself open to questionable decisions in order to ensure good grades. Creating an involving drama that also doubles as a penetrating inquiry into cross-generational dilemmas, Mungiu's thorny film (a prize winner at last year's Cannes Film Festival) is a consistently intense experience. With subtitles.

Netflix Tip: One of the most kinetic cinematographers of the past four decades, Michael Ballhaus (1935-2017) was behind the camera in many a masterpiece. So check out Netflix for some of his best work, which includes "The Bitter Tears of Petra von Kant" (1972), "The Marriage of Maria Braun" (1979), "Goodfellas" (1990), and "The Departed" (2006).
On DVD: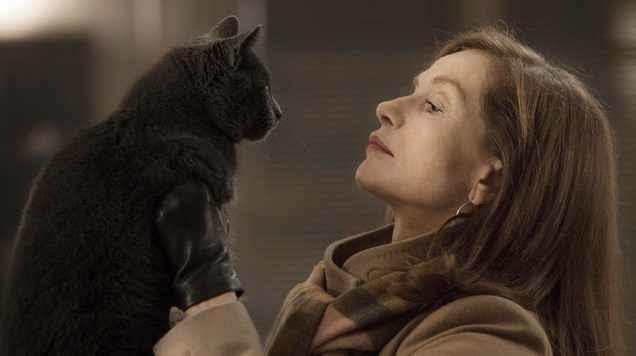 Silence (Paramount Pictures): Faith has long been a recurring subject in the works of passionate, Oscar-winning director Martin Scorsese ("The Wolf of Wall Street"), and it takes center stage in his latest film, an adaptation of Shusaku Endo's acclaimed novel that he's been planning for decades. Set in 17th-century Japan, the story follows the trajectories of two Portuguese Jesuit missionaries, Sebastião (Andrew Garfield) and Francisco (Adam Driver), who see their religious conviction severely tested by a hostile environment. In search of their mentor (Liam Neeson) and clashing with the governor (Issey Ogata), they must confront physical danger as well as their own profound, spiritual doubts. Trading Scorsese's trademark kinetic approach for an ornate and meditative style, the film is a serious, moving and fiercely personal vision of the search for grace in a world of brutality.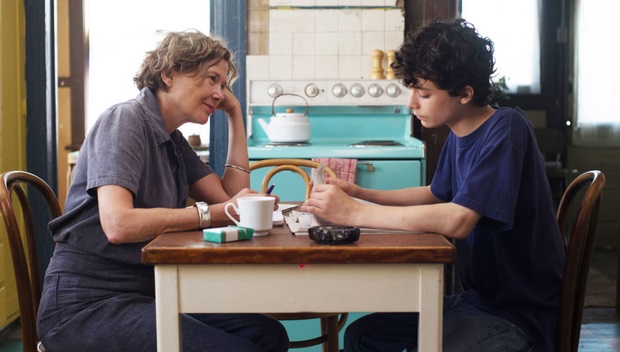 20th-CenturyWomen (Lions Gate): Excellent ensemble acting distinguishes this nostalgic, 1970s-set comedy-drama from writer-director Mike Mills ("Beginners"). Mills' stand-in is Jamie (Lucas Jade Zumann), a shy teenage boy fascinated by the strong women in his life. They include his divorced mom Dorothea (Annette Benning), a young colleague named Julie (Elle Fanning), and an eccentric, fiery artist named Abbie (Greta Gerwig). With fluidity, patience, and generosity, the focus roams from one character to another, creating a flowing mosaic of unique personalities as well as a snapshot of a decade coming to an end. The result is an emotionally rich and satisfying mood piece that brings memories vibrantly to life. With a cast that also includes Billy Crudup, Alison Elliott and Alia Shawkat, it pushes beyond standard coming-of-age clichés.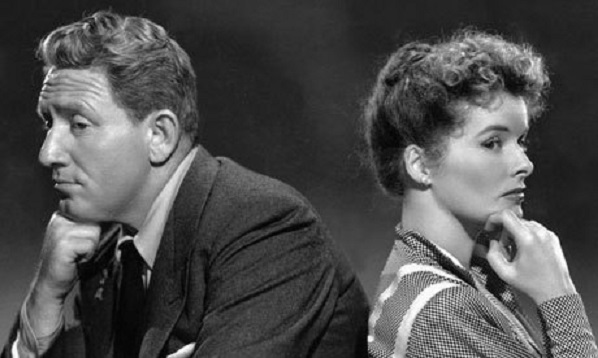 Woman of the Year (Criterion): One of classic Hollywood's most beloved couples, Spencer Tracy and Katharine Hepburn teamed up for the first time in this highly enjoyable 1942 romantic comedy, which takes the eternal battle of the sexes to the newspaper office. Tracy plays Sam, an old-fashioned sports reporter, and Hepburn plays Tess, a political columnist with a fierce feminist streak. Working for the same paper despite their differences, the two find themselves irresistibly attracted to each other in a feisty relationship that pushes past their initial dislike all the way to marriage. When Tess' acolytes start to make Sam feel insecure, however, they must find some sort of compromise in order to save their romance. Directed by George Stevens ("Shane"), the film shimmers with snappy dialogue and, of course, the wondrous chemistry between Tracy and Hepburn.
[headlines]
--------------------------------------------------------------
Australian Shepherd Mix
Sacramento, California Adopt-a-Dog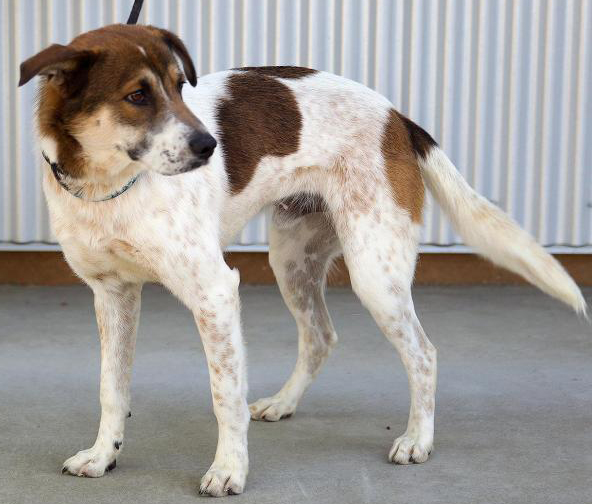 Bobby
Male
One Year Old
45lbs
Neutered
House Trained
Current on Vaccinations.
Bobby was just rescued from the shelter and needs a great home! He is a super cute, sweet, special and playful boy. Bobby is estimated to be about a year old and is around 45lbs. He seems to love all the people he meets and gets along well with the other dogs he has been introduced to. We can't wait to find this adorable playful boy his perfect home!
Please email right away if you would like to learn more about this dog......and visit our website www.siarescuers.org to learn more about our rescue group. Adoption fees range from $150-$350 for dogs. THE DOGS SHOWN ON THE SITE ARE IN FOSTERCARE - WE DO NOT HAVE A SHELTER TO VISIT. EMAIL is the best way to reach us. We are a volunteer run, very small organization - so please be patient when waiting for a response, but feel free to check back in if you haven't heard from us in a day or so - thank you so much for considering a rescued pooch!
Sacramento Independent Animal Rescuers
www.siarescuers.org
Sacramento, CA 95838
siar.1@comcast.net
Adopt a Pet
http://www.adoptapet.com/

[headlines]
--------------------------------------------------------------

News Briefs---
Marlin First Quarter Net Income $3.6 Million
Compared to $4.5 Million 2016 - GAAP $1.5 MM to $3.6MM
(More on this in Leasing News on Monday)
http://www.nasdaq.com/press-release/marlin-business-services-corp-reports-record-origination-volume-for-first-quarter-2017-and-declare-20170427-02192
https://seekingalpha.com/filing/3519109?app=1&uprof=52
Canada's Housing Bubble Explodes As Its Biggest
Mortgage Lender Crashes Most In History
http://www.zerohedge.com/news/2017-04-26/canadas-housing-bubble-explodes-its-biggest-mortgage-lender-crashes-most-history
Domino's Pizza reports another quarter of strong
U.S. sales growth
http://www.crainsdetroit.com/article/20170427/NEWS/170429849/dominos-pizza-reports-another-quarter-of-strong-u-s-sales-growth


[headlines]
--------------------------------------------------------------

You May Have Missed---
Forget self-driving tech --- Apple CarPlay is
already disrupting the auto industry
http://www.businessinsider.com/apple-carplay-2017-4
[headlines]
--------------------------------------------------------------
Poem
Myself and Others
By Barry Marks, Esq.
We are fine, really,
although some days we lay in bed
an extra hour and it takes a third
cup of coffee to set the world
back on its axis.

We do not avoid sad things
as you might expect;
we remember the words to songs,
the names of pets and people;
we find new meanings in them all.

We turn from fantasy because it opens
doors; no one is more grounded,
no one less trusting of hope.

We exist with our existence;
we know what is here and cope.
We cope very well, thank you,
with what is here and what is not:

how stars are unseen in daylight
and shadows in night;
how the edge of the world waits
a step beyond our vision;
how suicide sits beside us at breakfast
and dares us to pass
the butter, the knife.
[headlines]
--------------------------------------------------------------

Sports Briefs----
NFL draft tracker 2017: First-round picks, analysis
https://www.usatoday.com/story/sports/nfl/draft/2017/04/27/2017-nfl-draft-first-round-analysis-myles-garrett-mitchell-trubisky/101002368/
[headlines]
--------------------------------------------------------------


California Nuts Briefs---
Two Oroville Dam documents released
after complaints about secrecy
http://www.sacbee.com/news/state/california/water-and-drought/article146509604.html
UC kept secret $175 million reserve as it raised tuition,
state audit finds
http://www.sacbee.com/news/politics-government/capitol-alert/article146660529.html
In costly SF Bay Area, even six-figure salaries
are considered 'low income
http://www.mercurynews.com/2017/04/22/in-costly-bay-area-even-six-figure-salaries-are-considered-low-income/
San Diego median home price hits $515,000 in March
— Highest point in a decade
http://www.sandiegouniontribune.com/business/real-estate/sd-fi-san-diego-home-price-march-20170425-story.html
Apple spaceship campus moves closer to completion
as residents brace for more traffic
http://www.mercurynews.com/2017/04/21/apple-spaceship-campus-moves-closer-to-completion-as-residents-brace-for-more-traffic/
[headlines]
--------------------------------------------------------------



"Gimme that Wine"

http://www.youtube.com/watch?v=EJnQoi8DSE8
Auction of Washington Wines climbs to No. 4 in U.S. rankings
http://www.greatnorthwestwine.com/2017/04/27/auction-washington-wines-climbs-no-4-u-s-rankings/


Free Mobile Wine Program
http://leasingnews.org/archives/Feb2010/2_26.htm#mobile
Wine Prices by vintage
http://www.winezap.com
http://www.wine-searcher.com/
US/International Wine Events
http://www.localwineevents.com/
Leasing News Wine & Spirits Page
http://two.leasingnews.org/Recommendations/wnensprts.htm

[headlines]
----------------------------------------------------------------
This Day in American History
1635 - Virginia Colony Governor John Harvey was accused of treason and removed from office. He was suspended and impeached by the House of Burgesses (who named John West as a temporary replacement), and he returned to England. He was restored to his post by the King in 1636 and returned to Virginia the following year. His government has been described as tyrannical and Harvey himself has been called "an obnoxious ruler" and was generally held to be unpopular.
1758 - James Monroe (d. 1831) birthday, Westmoreland County, Virginia Colony. President Monroe served two terms in office, March 4, 1817 to March 3, 1825, as the fifth president of the US. Monroe was the last president among the Founding Fathers as well as the Virginia "dynasty" that produced so many early presidents.
1788 - Maryland became the seventh state to ratify the Constitution, by a vote of 63 to 11. Named in honor of England's Charles I's queen, Henrietta Maria. Maryland's capital city, Annapolis, is famous as the home of the U.S. Naval Academy. Maryland, the Free State or Old Line State, calls the black-eyed Susan its state flower, and the Baltimore Oriole is the state bird. Maryland symbols include: dog - Chesapeake Bay retriever; fish - rockfish; crustacean - Maryland blue crab; tree - white oak; insect - Baltimore checkerspot butterfly. "Maryland, My Maryland" is the official state song. Its state motto: Fatti maschii, parole femine. In English: Manly deeds, womanly words.
1789 - The most famous of all naval mutinies occurred on board HMS Bounty. Fletcher Christian, leader of the mutiny, put Capt. Bligh and 18 of his loyal followers adrift in the open sea in a 23-foot boat. Miraculously, Bligh and all his supporters survived the 47-day ordeal. Meanwhile, Christian put ashore on Tahiti with the remaining crew. They took off with 6 Tahitian men and 12 women and settled on Pitcairn Island. They burned the Bounty and remained undiscovered for 18 years, when an American whaler, the Topaz, called at the island (1808) and found only one member of the mutinous crew surviving. However, the little colony had thrived, and when counted by the British, number 194 persons.
1855 - The first veterinary college was the Boston Veterinary Institute, Boston, Ma. The first president was Daniel Denison Slade, MD. Courses were giving in anatomy, physiology, chemistry, pharmacy, and the theory and practice of medicine and surgery.
1874 – Sidney Toler was born Hooper G. Toler Jr. (d. 1947) in Warrensburg, MO. The second non-Asian actor to play the role of Charlie Chan on screen, he is best remembered for his portrayal of the Chinese American detective in 22 films made between 1938 and 1946. Before becoming Chan, Toler played supporting roles in 50 motion pictures and was a highly regarded comic actor on Broadway.
1878 – Lionel Barrymore (d. 1954) was born Lionel Herbert Blythe in Philadelphia into the theatrical Barrymore family; the son of actors Georgiana Drew and Maurice Barrymore (born Herbert Arthur Chamberlayne Blyth). He was the elder brother of Ethel and John Barrymore, the uncle of John Drew Barrymore and Diana Barrymore and the great-uncle of Drew Barrymore, among other members of the family.
1881 – Billy the Kid escaped from the Lincoln County jail in Mesilla, NM where he was held by Sheriff Pat Garrett, and he killed two sheriff's deputies in the process. Garrett caught up with him in Fort Sumner, NM, shot and killed him on July 14, 1881.
1884 - Birthday of banjo player Harry Reed, Monroe County, West Virginia.
http://memory.loc.gov/ammem/today/apr28.html
1899 - A tornado struck Kirksville, MO, killing 34 persons and destroying 300 buildings.
1899 - Cameraman G.W. "Billy" Bitzer filmed Professor Leonidas and his troupe of dogs and cats in the film short "Stealing a Dinner."
(lower half of: http://memory.loc.gov/ammem/today/apr28.html
1919 – Les Irvin jumped with an Army Air Corp rip-cord type parachute, the first such jump in history. He became a stunt-man for the fledgling Californian film industry, for which he had to perform acrobatics on trapezes from balloons and then make descents using a parachute. Irvin made his first jump when aged fourteen. For a film called "Sky High," he first jumped from an aircraft from 1,000 feet in 1914. He developed his own static-line parachute as a life-saving device in 1918 and jumped with it several times.
1921 - A severe hailstorm in Anson County, NC, produced hail the size of baseballs. Gardens, grain fields and trees were destroyed. Pine trees in the storm's path had to be cut for lumber because of the hail damage.
1926 - Birthday of Harper Lee (d. 2016), Monroeville, Alabama. American author famous for her Pulitzer Prize winning race relations novel, "To Kill a Mockingbird." An international bestseller adapted to the screen in 1962, she modeled the boy Dill after her childhood next-door neighbor, author Truman Capote.
http://www.kirjasto.sci.fi/harperle.htm
1930 - The first night game in the history of organized baseball was played in Independence, KS when the Muskogee Chiefs beat the Independence Producers, 13-3.
1937 - A vaccine for yellow fever is announced for use on humans, developed by Dr. Max Theiler from South Africa.
1940 - On Bluebird Records, Glenn Miller recorded his signature song, "Pennsylvania 6-5000." According to the original label, on the old 78-RPM disk, it was record number 10754.
1941 - Birthday of actress-singer Ann-Margret Olsson, Valsjöbyn, Sweden. She has won five Golden Globes, and been nominated for two Academy Awards, two Grammys, a SAG award and six Emmys. In 2010, she won her first Emmy Award for her guest appearance on "Law and Order: Special Victims Unit."
1942 - A destructive tornado swept across Rogers County and Mayes County in Oklahoma. The tornado struck the town of Pryor killing 52 persons and causing $2 million damage.
1943 - MINUE, NICHOLAS, Medal of Honor
Rank and organization: Private, U.S. Army, Company A, 6th Armored Infantry, 1st Armored Division. Place and date: Near MedjezelBab, Tunisia, 28 April 1943. Entered service at: Carteret, N.J. Birth: Sedden, Poland. G.O. No.: 24, 25 March 1944. Citation: For distinguishing himself conspicuously by gallantry and intrepidity at the loss of his life above and beyond the call of duty in action with the enemy on 28 April 1943, in the vicinity of MedjezelBab, Tunisia. When the advance of the assault elements of Company A was held up by flanking fire from an enemy machinegun nest, Pvt. Minue voluntarily, alone, and unhesitatingly, with complete disregard of his own welfare, charged the enemy entrenched position with fixed bayonet. Pvt. Minue assaulted the enemy under a withering machinegun and rifle fire, killing approximately 10 enemy machine gunners and riflemen. After completely destroying this position, Pvt. Minue continued forward, routing enemy riflemen from dugout positions until he was fatally wounded. The courage, fearlessness and aggressiveness displayed by Pvt. Minue in the face of inevitable death was unquestionably the factor that gave his company the offensive spirit that was necessary for advancing and driving the enemy from the entire sector.
1945 - RUIZ, ALEJANDRO R. RENTERIA, Medal of Honor
Rank and organization: Private First Class, U.S. Army, 165th Infantry, 27th Infantry Division. Place and date: Okinawa, Ryukyu Islands, 28 April 1945. Entered service at: Carlsbad, N. Mex. Birth: Loving, N. Mex. G.O. No.: 60, 26 June 1946. Citation: When his unit was stopped by a skillfully camouflaged enemy pillbox, he displayed conspicuous gallantry and intrepidity above and beyond the call of duty. His squad, suddenly brought under a hail of machinegun fire and a vicious grenade attack, was pinned down. Jumping to his feet, Pfc. Ruiz seized an automatic rifle and lunged through the flying grenades and rifle and automatic fire for the top of the emplacement. When an enemy soldier charged him, his rifle jammed. Undaunted, Pfc. Ruiz whirled on his assailant and clubbed him down. Then he ran back through bullets and grenades, seized more ammunition and another automatic rifle, and again made for the pillbox. Enemy fire now was concentrated on him, but he charged on, miraculously reaching the position, and in plain view he climbed to the top. Leaping from 1 opening to another, he sent burst after burst into the pillbox, killing 12 of the enemy and completely destroying the position. Pfc. Ruiz's heroic conduct, in the face of overwhelming odds, saved the lives of many comrades and eliminated an obstacle that long would have checked his unit's advance.
1945 – Former dictator Benito Mussolini and his mistress, Clara Petacci, were executed by a firing squad consisting of members of the Italian resistance. On 24 July 1943, soon after the start of the Allied invasion of Italy, the Grand Council of Fascism voted against him, and the King of Italy had him arrested the following day. On 12 September 1943, Mussolini was rescued from prison by German special forces. In late April 1945, with total defeat looming, Mussolini attempted to escape north, but was captured and executed near Lake Como. His body was then taken to Milan, where it was hung upside down at a service station for public viewing and to provide confirmation of his demise.
1946 - Quebec pop singer Ginette Reno was born Ginette Raynault in Montreal. She performs equally well in both French and English, and in 1972, she won first prize for performance at the Tokyo International Song Festival, singing Les Reed's "I Can't Let You Walk Out of My Life." Reno's recording of "Second Hand Man" was popular in the early '70s.
1946 - No. 1 Billboard Pop Hit: "Prisoner of Love," Perry Como.
1948 - Yom Ha'atzma'ut (Independence Day) celebrates the proclamation of independence from British mandatory rule by Palestinian Jews and establishment of the state of Israel and the provisional government May 14, 1948.
1950 - Top Hits
"If I Knew You Were Comin' I'd've Baked a Cake" - Eileen Barton
"My Foolish Heart" - The Gordon Jenkins Orchestra (vocal: Eileen Wilson)
"The Third Man Theme" - Alton Karas
"Long Gone Lonesome Blues" - Hank Williams
1950 - Birthday of comedian Jay Leno, New Rochelle, NY
1952 - The United States occupation of Japan ended as the as the Treaty of San Francisco, ratified September 8, 1951, took effect.
1956 – Hall of Famer Frank Robinson hit the first of his 586 homers in a Reds 9-1 win over the Cubs.
1957 - Mike Wallace, one of television's most respected people was first seen coast to coast, as the host of "Mike Wallace Interviews," a Sunday night program in which Wallace interviews greats, such as Gloria Swanson, Steve Allen and stripper, Lili St. Cyr.
1958 - Top Hits
"Tequila" - The Champs
"All I Have to Do is Dream" - The Everly Brothers
"The Witch Doctor" - David Seville ( hits #1)
"Oh Lonesome Me" - Don Gibson
1959 - For the last time, Arthur Godfrey was seen, in this the last telecast of "Arthur Godfrey and His Friends" on CBS-TV. Part of CBS for 10 years, the cast included: Tony Marvin (announcer), singers Carmel Quinn, Lou Ann Sims, Frank Parker, Janette Davis, Marion Marlowe and Julius LaRosa. "Howiya, Howiya, Howiya."
1960 - The 100th General Assembly of the Southern Presbyterian Church (PCUS) passed a resolution declaring that sexual relations within marriage -- without the intention of procreation -- were not sinful.
1961 - Five days past his 40th birthday, Warren Spahn becomes the second oldest pitcher (the oldest: Cy Young -41 years, three months) to throw a no-hitter, winning his 290th game and his 52d shutout. Henry Aaron knocks in the game's only run as the Milwaukee Braves beat the Giants at County Stadium, 1-0.
1962 - Jim Grelle became the fourth American runner to break the four-minute mile with a mark of 3 minutes, 59.9 seconds in Walnut Creek, California.
1965 - Barbra Streisand stars on "My Name is Barbra" special on CBS.
1966 - Top Hits
"(You're My) Soul and Inspiration" - The Righteous Brothers
"Bang Bang (My Baby Shot Me Down)" - Cher
"Secret Agent Man" - Johnny Rivers
"I Want to Go with You" - Eddy Arnold
1967 - Muhammad Ali, born Cassius Clay, refused to join the United States Army. Critics and supporters have discussed the boxing champ's refusal to serve in the armed forces for years. Although Ali refused because of religious beliefs, his world heavyweight crown taken from him because of his actions. He successfully appealed the decision to the Supreme Court, which overturned his conviction in 1971, by which time he had not fought for nearly four years and thereby lost a period of peak performance as an athlete. Ali's actions as a conscientious objector to the war made him an icon for the larger counterculture generation.
1967 - Gary Lewis and the Playboys received their only gold record - for "This Diamond Ring."
1968 - The rock musical "Hair" opened at the Biltmore Theatre on Broadway. "Hair," the first musical to successfully adapt rock music to the stage, had already played in an off-Broadway version, which opened in October 1967. The melodic soft-rock score by Montreal native Galt MacDermot, with lyrics by Gerome Ragni and James Rado, appealed to people of all ages. The show ran for 1,729 performances, finally closing on July 1st, 1972. By that time, the original cast recordings of the off-Broadway and Broadway versions of "Hair" had sold a total of more than five-million copies. As well, there were numerous hit songs from the show, including the medley of "Aquarius-Let the Sunshine In" and "Good Morning Starshine."
1971 - Samuel Lee Gravely appointed first Black admiral in US Naval history.
1971 - Braves' outfielder Hank Aaron joins Babe Ruth and Willie Mays as the only Major Leaguer to hit 600 home runs. His historic homer, a 350-feet drive over the left field wall, comes off Gaylord Perry in the third inning of a 6-5 ten-inning loss to the Giants at Atlanta's County Fulton Stadium.
1971 - Barbara Streisand gets a gold album for "Stoney End," one of her rare forays into rock music. At 28 years old, Streisand is intent on changing her image and takes to lighting joints onstage in Las Vegas.
1974 - No. 1 Billboard Pop Hit: "Loco-Motion," Grand Funk. This marks the second time the song hits No. 1. The original 1962 dance version is performed by Little Eva. It is covered again in 1988 by Kylie Minogue, who takes it to No. 3.
1974 - Top Hits
"TSOP" ("The Sound of Philadelphia") - MFSB featuring The Three Degrees
"Best Thing that Ever Happened to Me" - Gladys Knight & The Pips
"The Loco-Motion" - Grand Funk
"Hello Love" - Hank Snow
1979 - Blondie's "Heart of Glass" hits #1
1980 - United States Secretary of State Cyrus Vance resigned over the failed commando mission to rescue American hostages in Iran.
1982 - Top Hits
"I Love Rock 'N Roll" - Joan Jett & The Blackhearts
"We Got the Beat" - Go-Go's
"Chariots of Fire" - Titles - Vangelis
"Crying My Heart Out Over You" - Ricky Skaggs
1984 - The first number-one hit for The Judds, "Mama, He's Crazy," entered the US country charts.
1985 - For the fourth time, Billy Martin is named manager of the Yankees, replacing Yogi Berra after only 16 games. Rather than delivering the news to Berra himself, owner George Steinbrenner sent coach Clyde King instead, triggering Yogi's vow never to visit Yankee Stadium as long as The Boss owned the team. The broken relationship remained until 1999 when Yankees broadcaster Suzyn Waldman convinced Steinbrenner to apologize, which he did at the Yogi Berra Museum and Learning Center at Montclair State University in NJ.
1987 - Forty-two cities in the western and south central U.S. reported record high temperatures for the date. The afternoon high of 87 degrees at Olympia, WA was an April record, and highs of 92 degrees at Boise ID, 95 degrees at Monroe, LA, and 96 degrees at Sacramento, CA tied April records. (The National Weather Summary) More than 300 daily temperature records fell by the wayside during a two week long heat wave across thirty-four states in the southern and western U.S. Thirteen cities established records for the month of April.
1988 - Near Maui, flight attendant Clarabelle "C.B." Lansing was blown out of Aloha Airlines Flight 243, and falls to her death when part of the plane's fuselage rips open in mid-flight.
1990 – "A Chorus Line" closed on Broadway at the Shubert Theatre. It broke the record for number of performances with 6,237. The musical, written by James Kirkwood, Nicholas Dante, Marvin Hamlisch, and Edward Kleban, opened on July 25, 1975, and was an instant hit. It won the Tony award for Best Musical. "A Chorus Line's" cast, during the 15-year period, employed 510 different members.
1990 - Top Hits
"Nothing Compares 2 U" - Sinead O'Connor
"I Wanna Be Rich" - Calloway
"How Can We Be Lovers" - Michael Bolton
"Love on Arrival" - Dan Seals
1990 - Thunderstorms produced severe weather in the southeastern U.S. during the day. Severe thunderstorms spawned four tornadoes, including one which injured four persons at Inman, SC. There were also more than one hundred reports of large hail and damaging winds, with better than half of those reports in Georgia. Strong thunderstorm winds injured four people at Sadler's Creek, SC. In the northeast, twenty-nine cities reported record high temperatures for the date as readings soared into the 80s and lower 90s. Highs of 88 degrees at Binghamton, NY, 94 degrees at Buffalo, NY, 89 degrees at Erie, PA, 90 degrees at Newark, NJ, 93 degrees at Rochester, NY and 92 degrees at Syracuse, NY, were records for the month of April.
1994 - Northwestern University announced that the so-called biological clock, that gene governing the daily cycle of waking and sleeping called the circadian rhythm, had been found in mice. Never before pinpointed in a mammal, the biological clock gene was found on mouse chromosome #5.
1994 - Aldrich Ames, former 31-year CIA officer, and wife Rosario plead guilty to spying. He is serving a life sentence without the possibility of parole in the Federal Correctional Institution in Terre Haute, Indiana, for spying for the Soviet Union. At the time of his arrest, Ames had compromised more CIA "assets" than any other mole in history until Robert Hanssen's arrest seven years later.
1996 - President Bill Clinton was deposed in a 4½ hour videotaped testimony as part of the Whitewater investigation.
1999 - The results of a study on the occurrence of drug references in movies and music are released by the Clinton Administration's top drug enforcement officials. The study finds that 27% of the most popular sound recordings from 1996 and 1997 "contained a clear reference to either alcohol or illicit drugs."
2005 - E.Y. "Yip" Harburg, writer of such well known songs as "Over the Rainbow" from "The Wizard of Oz" and (with Jay Gorney) "Brother, Can You Spare a Dime?", is immortalized on a U.S. postage stamp during a ceremony in New York.
2011 – Jaycee Dugard's kidnappers plead guilty. Phillip Garrido, 60, and his wife Nancy, 55, plead guilty to the 1991 kidnapping of 11-year-old Jaycee Dugard. The Garridos held Dugard captive at their Northern California property for 18 years, during which time Phillip Garrido fathered two children with her. The 29-year-old Dugard was rescued, along with her daughters, then ages 11 and 15, in 2009.
2014 - Microsoft identified a security issue in Internet Explorer that can allow hackers to take control of personal computers using the browser; the flaw affected versions 6 to 11 of the software
-------------------------------------------------------------

SuDoku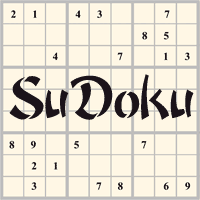 The object is to insert the numbers in the boxes to satisfy only one condition: each row, column and 3x3 box must contain the digits 1 through 9 exactly once. What could be simpler?
http://leasingnews.org/Soduku/soduko-main.htm
--------------------------------------------------------------

Daily Puzzle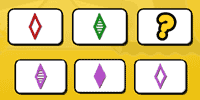 How to play:
http://www.setgame.com/set/puzzle_frame.htm
Refresh for current date:
http://www.setgame.com/set/puzzle_frame.htm
--------------------------------------------------------------


http://www.gasbuddy.com/
http://www.gasbuddy.com/GB_Map_Gas_Prices.aspx
http://www.gasbuddy.com/GB_Mobile_Instructions.aspx
--------------------------------------------------------------

Weather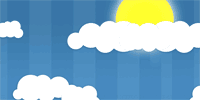 See USA map, click to specific area, no commercials
--------------------------------------------------------------

Traffic Live---
Real Time Traffic Information
You can save up to 20 different routes and check them out with one click,
or type in a new route to learn the traffic live
--------------------------------