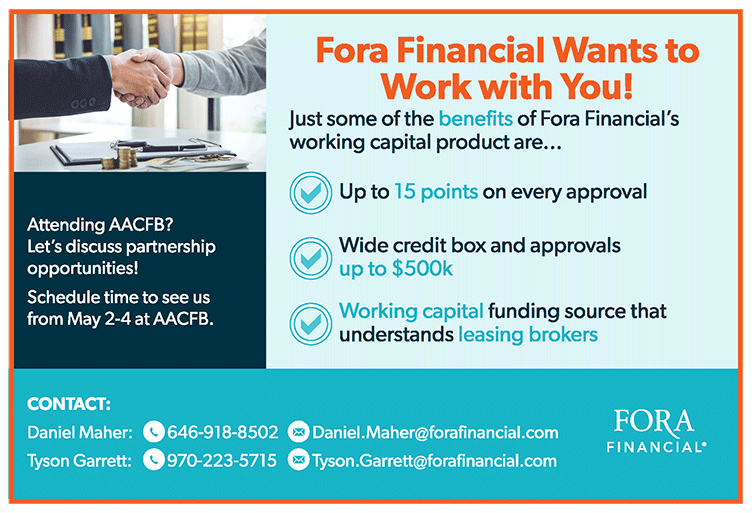 Tuesday, April 9, 2019


Today's Leasing News Headlines
Position Wanted – Credit
Work Remotely or Relocate for Right Opportunity
Leasing News Top Stories
April 1 – April 5
Current Regulations in United States - Updated
Not Official, Compiled from Many Sources
Nonstore Retailers Surpass Brick & Mortar Cornerstores
By Felix Richter, Statista Chart
News for Commercial Equipment Leasing & Finance
Professionals ---First Quarter CLFP Circular
What Tom McCurnin Learned from 40 Years
in Banking and Leasing - Part Three
"Picking an Attorney - Risk Management"
Kabbage Closes $700 Million Securitization
Reduces ABS by more than 100 basis points
Dumbo/Climax/Ralph Breaks the Internet
Burning/I wanna Hold Your Hand
Film/Digital Reviews by Leasing News' Fernando Croce
German Shepherd
Kingwood, Texas Adopt-a-Dog
5th Annual Conference & Exhibition
October 4 - 6 NACLB Las Vegas Westin
News Briefs---
Court Documents Reveal Details About Credit Union
$40 Million Embezzlement Case
Inflated Credit Scores Leave Investors
in the Dark on Real Risks
Pickup truck brand loyalty down
particularly if price climbs
Largest jewelry chain including Kay Jewelers
Zales, Jared to close 150 stores this year
Broker/Funder/Industry Lists | Features (wrilter's columns)
Top Ten Stories Chosen by Readers | Top Stories last six months
www.leasingcomplaints.com (Be Careful of Doing Business)
www.evergreenleasingnews.org
Leasing News Icon for Android Mobile Device
You May have Missed---
Poem
Sports Brief----
California Nuts Brief---
"Gimme that Wine"
This Day in History
SuDoku
Daily Puzzle
GasBuddy
Weather, USA or specific area
Traffic Live----
######## surrounding the article denotes it is a "press release," it was not written by Leasing News nor has the information been verified. The source noted. When an article is signed by the writer, it is considered a "byline." It reflects the opinion and research of the writer.


Please send a colleague and ask them to subscribe. We are free
Email kitmenkin@leasingnews.org and in subject line: subscribe


[headlines]
--------------------------------------------------------------
Position Wanted – Credit
Work Remotely or Relocate for Right Opportunity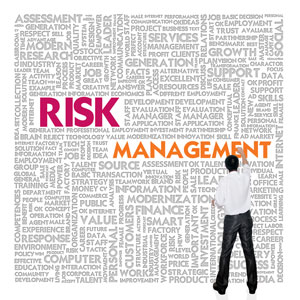 Orlando, Florida - Will work remotely

As a Commercial Credit Analyst/Underwriter, I have evaluated transactions from sole proprietorships to listed companies, across a broad spectrum of industries, embracing a multitude of asset types. Sound understanding of balance sheet, income statement and cash flow dynamics which impact credit decisions. Strong appreciation for credit/asset risk.
rpsteiner21@aol.com
407 430-3917
Each Week Leasing News is pleased, as a service to its readership, to offer completely free ads placed by candidates for jobs in the industry. These ads also can be accessed directly on the website at: http://www.leasingnews.org/Classified/Jwanted/Jwanted.htm
Each ad is limited to (100) words and ads repeat for up to 6 months unless the candidate tells us to stop. Your submissions should be received here by the end of each week.

Please encourage friends and colleagues to take advantage of this service, including recent graduates and others interested in leasing and related careers.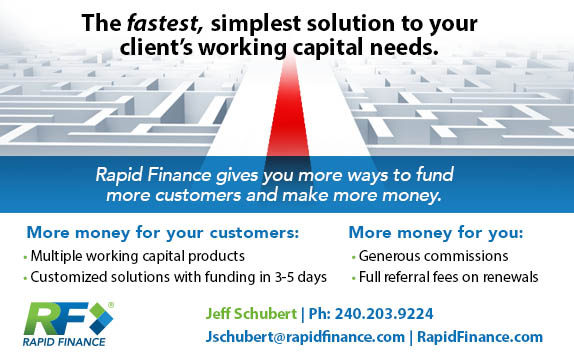 [headlines]
--------------------------------------------------------------
Leasing News Top Stories
April 1 – April 5


(Stories most opened by readers)
(1)Tom Depping Buys Houston Astros
Dollar Amount Not Disclosed
http://leasingnews.org/archives/Apr2019/04_01.htm#depping
(2)Paul Menzel, CLFP, Named CEO
Wells Fargo Bank
http://leasingnews.org/archives/Apr2019/04_01.htm#menzel
(3) Industry Leader Joe Woodley Died
Tuesday, Reportedly from a Fall, Hitting his Head
http://leasingnews.org/archives/Apr2019/04_05.htm
(4) California Department of Business Oversight
Announces Requirement for Capital Leases/Loans/MCA
http://leasingnews.org/archives/Apr2019/04_01.htm#california
(5) New Hires/Promotions in the Leasing Business
and Related Industries
http://leasingnews.org/archives/Apr2019/04_05.htm#hires
(6) TimePayment™ Completes Acquisition
of LeaseQ
http://leasingnews.org/archives/Apr2019/04_03.htm#time
(7)M&T Bank Expands Commercial Equipment Finance Group
and Names Experienced Sales Management Team
http://leasingnews.org/archives/Apr2019/04_05.htm#mt
(8) What Tom McCurnin Learned from 40 Years
in Banking and Leasing - Six Parts http://leasingnews.org/archives/Apr2019/04_03.htm#what
(9) American Association of Commercial Finance Brokers
Announces New Board Members
http://leasingnews.org/archives/Apr2019/04_03.htm#aacfb
10 The new minimum wage is killing NYC's
once-thriving restaurant scene
https://nypost.com/2019/03/30/the-new-minimum-wage-is-killing-nycs-once-thriving-restaurant-scene/


[headlines]
--------------------------------------------------------------

Current Regulations in United States
Not Official, Compiled from Many Sources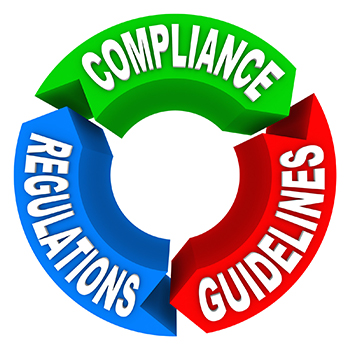 Please see your financial attorney for a legal opinion.
Any up-dates or additions, please send to kitmenkin@leasingnews.org

Alaska: Money Service License. License required to have exemption from usury rates for loans of $10,000 to $25,000, and 24% rate for $850 to $10,000
http://commerce.state.ak.us/dnn/Portals/3/pub/MoneyservicesStatutes.pdf
Arizona: All "advance fee loan brokers" must register annually with the state. Includes "commitment fees." Stiff penalty and on line form for a complaint for the state to investigate. Arizona Revised Statutes, sec. 06-1303-1310 (1996)
Registration process: http://www.azdfi.gov/Licensing/Licensing-FinServ/ALB/ALB.html
Arkansas: All brokers of "a loan of money, a credit card or a line of credit" may not assess or collect an advance fee. In addition, all brokers must register with the Securities Commissioner, post a surety bond of $25.000 and have a net worth of $25,000.
Arkansas Code Annotate sec. 23-39-401 (1995)
California: On September 22, 2016, California Governor Jerry Brown signed SB 777 into law, a bill that restores a de minimus exemption to the California Finance Lenders Law (CFLL) to allow a person or entity that makes one commercial loan per year to be exempt from the CFLL's licensing requirement, regardless of whether the loan is "incidental" to the business of the person relying on the exemption.
"In addition to the lending authority provided by the law, the California Finance Lenders Law provides limited brokering authority. A "broker" is defined in the law as "any person engaged in the business of negotiating or performing any act as broker in connection with loans*made by a finance lender." Brokers licensed under this law may only broker loans to lenders that hold a California Finance Lenders license."
http://leasingnews.org/archives/May2016/05_02.htm#dob
(*any transaction that is not a true rent or meets the accounting and tax rules or is re-sold as a loan or discount or has a nominal purchase option is considered under this nomenclature. ) (2)
Delaware : License required for More Than 5 Loans Per Year.
http://banking.delaware.gov/services/applicense/llintro.shtml
Florida: Brokers of a "loan of money, a credit card, line of credit or related guarantee, enhancement or collateral of any nature" may not assess or collect an advance fee.
Florida Statues, Chapter 687.14 (1992)
Georgia: A broker of "loans of money, a credit card, a line of credit or related guarantee, enhancement or collateral of any kind or nature" may not assess or collect an advance fee unless such fee is for "actual services necessary to apply for the loan." Official Code of Georgia Annotated, sec. 7- 7-1 (1992)
Idaho: No fee may be collected unless a loan is actually made.
Idaho Code, sec. 26-2501 (1992)
Illinois: Code, 815 ILCS 175/15-5.03 Under the Act, a" loan broker" means any person who, in return for a fee from any person, promises to procure a loan for any person or assist any person in procuring a loan from any third party, or who promises to consider whether or not to make a loan to any person. 815ILCS 175/15-5- 15(a) specifically excluded from the application of the Act, however, are (1) any bank …regulated by any service loans for the Federal National Mortgage Association… (3) any insurance producer or company authorized to do business in [Illinois], (4) any person arranging financing for the sale of the person's product, (note that this exception does not apply to any person selling someone else's product and only applies to "the" person's product, implying the exception is for the owner of the product arranging for financing), (5) any person authorized to conduct business under the Residential Mortgage License Act of 1987 and (6) any person authorized to do business in [Illinois] and regulated by the Department of Financial Institutions or the Office of Banks and Real Estate. "In the event that the Act is violated by the broker, the Secretary of State is empowered by the statute to make investigations and examinations, suspend or revoke the broker's approval, subpoena witnesses, compel the production of books and records, order depositions and obtain temporary restraining orders and injunctions against the broker. In the vent that a violate is found, the Secretary of State may impose a fine in the amount of $10,000 for each violation and the broker shall be liable to any person damaged in the amount of tactual damages plus attorneys' fees." This appears as standard language on most states.
Iowa: A broker of loans of "money or property" may not assess or collect an advance fee except for a "bona fide third-party fee" and a broker must obtain a bond or establish a trust account and file required documents with the Commissioner or Insurance.
Iowa Code, sec. 535C (19920)
Kansas: Broker is not exempt. Discounter or Lessor is exempt: " 'Creditor' means any person to whom a loan is initially payable on the face of the note or contract evidencing the loan" is exempt. Anyone who earns a fee or accept a deposit, except a bank, financial institution, discounter or lessor, must be registered.
http://www.securities.state.ks.us/rules/loan.rtf
Kentucky: Brokers of "a loan of money, a credit card, a line of credit or related guarantee, enhancement or collateral of any kind or nature" may not assess or collect an advance fee.
Kentucky Revised Statutes Annotated, sec. 367.380 (1992)
Louisiana: A broker of loans of "money or property…whether such agreement is styled as a loan, a lease or otherwise" must obtain a surety bond or establish a trust account in the amount of $25,000. A broker may not collect an advance fee but may collect an "advance expense deposit for commercial loans" only for actual expenses incurred in obtaining the loan. Louisiana Revised Statutes Annotated, sec. 9:3574 (1993); Louisiana Revised Statutes Annotated, Sec. 51:1910 (1992)
Non-Louisiana leasing companies, with or without offices in the state, must qualify to do business in Louisiana, and are subject to payment of state and local occupational license fees. See: Collector of Revenues v Wells Fargo Leasing Corp., 393 So.2d 1255 (La. App. 1981). Common misunderstanding of Louisiana law. Motor vehicle lessors, with or without offices in Louisiana, additionally are required to be licensed by the Louisiana Motor Vehicle Commission in order to lease a motor vehicle in the state. (La. R.S. 32:1254(N)) Common misunderstanding of Louisiana law.
Maine: No license required: "the regulation of commercial loan brokers does not fall under the jurisdiction of the Maine Bureau of Consumer Credit Protection. Transactions involving two businesses are legal/contractual in nature. Therefore, disputes involving a commercial loan between a business and commercial loan provider or broker must be settled in the court system."
http://www.maine.gov/pfr/consumercredit/faqs/loan_broker_faq.htm#j
Maryland: Lending threshold is $6,000 or less, so now need for license if over
this dollar amount
Massachusetts: Lending threshold is $6,000 or less, so now need for license if over this dollar amount.
Minnesota: License required for loans of $100,000 or less
Money Transfer License
http://mortgage.nationwidelicensingsystem.org/slr/PublishedState
Documents/MN-Money-Transmitter-Company-Description.pdf
Mississippi: A broker or loans of money may not assess or collect an advance fee and can be fined up to $5,000 for each violation. Mississippi Code Annotated, sec. 81-19-17 (1997)
Missouri: A broker of loans of "money or property" may not assess or collect an advance fee. Missouri Revised Statues, sec. 367 300 (19920
Nebraska: A broker of loans of money may not assess or collect an advance fee. Nebraska Revised Statutes, sec. 45-189 (1993)
Nevada: Foreign Corporations Foreign corporations engaged in activities in Nevada are subject to the provisions of Chapter 80 of the Nevada Revised Statutes. Specifically, NRS 80.010 through 80.055 set forth the requirements for a foreign corporation to qualify to do business in Nevada. Of primary importance are the statutes that establish (a) the filing requirements to qualify to do business (NRS 80.010); (b) the activities in which a foreign corporation may engage that do not constitute "doing business" so as to require qualification (NRS 80.015); and (c) the penalties to which a foreign corporation will be subject for failing to comply with the qualification provisions (NRS 80.055). The penalties for failure to comply with the qualification statutes include a fine (capped at $10,000) and/or denial of the right to maintain a court action. However, failure to comply will not impair the validity of contracts entered into by a foreign corporation nor prevent such corporation from defending itself in court. Foreign LLCs Foreign LLCs engaged in activities in Nevada are subject to the provisions of Chapter 86 of the Nevada Revised Statutes, specifically NRS 86.543 through 86.549. Foreign LLCs seeking to operate in Nevada must comply with the initial filing and registration requirements in NRS 86.544, and annual filing requirements of NRS 86.5461. The LLC must also maintain certain records, such as a list of current members and managers, in accordance with NRS 86.54615.
Additionally, NRS 86.5483 lists the activities which do not constitute "doing business" in Nevada for purposes of the Chapter. Foreign LLCs that fail to comply with the Chapter risk penalties similar to those facing a non-compliant foreign corporation. Those penalties are outlined in NRS 86.548.
Nevada has no usury statue.
New Hampshire
Any person making small loans, title loans, or payday loans in New Hampshire must obtain a license from the bank commissioner. N.H. Rev. State. Ann. § 399-A:2. This law does not apply to banks, trust companies, insurance companies, savings or building and loan associations, or credit unions. Id. Any person who violates any provision of this chapter shall be guilty of a misdemeanor if a natural person, or a felony if any other person. N.H. Rev. Stat. Ann § 399-A:18.Consumer loans must give full interest and cost disclosure (doesn't seem to cover commercial loans).
https://www.doj.nh.gov/consumer/sourcebook/loans.htm
New Jersey: Brokers of "loans of money" may not assess or collect an advance fee.
New Jersey Rev. Statutes, sec. 17:10B (1992)

Although New Jersey does not require a lessor to obtain a license to conduct a leasing business in the state, the New Jersey Corporation Business Activities Report Act requires foreign corporations to register with the state. See N.J. STAT. ANN. 14A:13-14. In particular, foreign corporations must file a Notice of Business Activities Report with New Jersey's Department of Taxation. Activities that trigger the requirement of a report include: (a) maintaining an office or other place of business in New Jersey; (b) maintaining personnel in New Jersey, even if the personnel is not regularly stationed in the state; (c) owing or maintaining real or tangible personal property directly used by the corporation in New Jersey; (d) owning or maintaining tangible and/or property in New Jersey used by others; (e) receiving payments from residents in New Jersey, or businesses located in New Jersey, that are greater than $25,000.00; (f) deriving any income from any source or sources within New Jersey; or (g) conducting or engaging in any other activity, property or interrelationships with New Jersey as may be designated by the Director of the Division of Taxation. See N.J.S.A. 14A:13-15. Corporations not required to file a report are those which either received a certificate of authority to do business, or filed a timely tax return under the Corporation Business Tax Act, or Corporation Income Tax Act. See N.J. STAT. ANN. 14A:13-16. Reports must be filed annually by April 15th.
New Mexico: New Mexico currently requires Brokers/Lessors to register for Licensing under the NM Mortgage loan Company or Loan Broker Act with the Financial Institutions Division of the State of New Mexico. Banks with Brick and Mortar within the State of New Mexico are exempt. Prior to licensing applicants must submit the Following:
Articles of Incorporation
Listing of all principals (including management)
A full financial Package (to meet their minimum requirements of liquidity)
Personal financial statements on all principals
Disclosure of all current or past suits (civil or criminal)
Attach a corporate surety bond
Include a $400.00 registration fee renewable yearly

New York: No person or other entity shall engage in the business of making loans in the principal amount of twenty-five thousand dollars or less for any loan to an individual for personal, family, household, or investment purposes and in a principal amount of fifty thousand dollars or less for business and commercial loans, and charge, contract for, or receive a greater rate of interest than the lender would be permitted by law to charge if he were not a licensee hereunder except as authorized by this article and without first obtaining a license from the superintendent.
North Carolina: A broker of "loans of money or property…whether such agreement is styled as a loan, a lease or otherwise" must obtain a surety bond or establish a trust account in the amount of $25,000 and obtain a license. North Carolina General Statutes, sec. 66-106 (1992)
https://www.sosnc.gov/Corporations/pdf/FAQ
TreeLoanBrokerAct20130805.pdf
http://www.ncleg.net/EnactedLegislation/Statutes
/PDF/ByArticle/Chapter_66/Article_20.pdf
North Dakota: License Required "Money Broker's License". N.D. Cent. Code Ann. § § 13-04.1-02.1 and 13-04.1-01.1 http://www.nd.gov/dfi/regulate/index.html
Brokers may not accept an advance fee unless the broker is licensed. North Dakota Century Code, 13-04. 1-09.1 (1993) Ohio: Department of Commerce, Division of Financial Institutions
(Certificate to engage in the business of a credit services organization in accordance with the provisions of Sections 4712.01 to 4712.14 of the revised code of Ohio, subject to all the provisions thereof and to the regulations of the division.) Ohio Department of Taxation requires a "Vendor's License" under provision 5739.17 of the Revised Code (...is hereby authorized to sell tangible personal property and selected services at the retail location specified below.) This also makes the lessor responsible for all taxes with penalties for not doing so.
Ohio: Ohio law provides that no person may engage in the business of lending money, credit, or choses in action in amounts of $5,000 or less, or exact, contract for, or receive, directly or indirectly, on or in connection with any such loan, any interest and charges that in the aggregate are greater than the interest and charges that the lender would be permitted to charge for a loan of money if the lender were not a licensee, without first having obtained a license from the Division of Financial Institutions. O.R.C. 1321.02. This rule is applied to any person, who by any device, subterfuge, or pretense, charges, contracts for, or receives greater interest, consideration, or charges than that authorized by such provision for any such loan or use of money or for any such loan, use, or sale of credit, or who for a fee or any manner of compensation arranges or offers to find or arrange for another person to make any such loan, use, or sale of credit. O.R.C. 1321.02.
Rhode Island: Any person who acts as a lender, loan broker, mortgage loan originator, or provides debt-management services must be licensed. R.I. Gen Laws § 19-14-2(a). The licensing requirement applies to each employee of a lender or loan broker. R.I. Gen Laws § 19-14-2(b). No lender or loan broker may permit an employee to act as a mortgage loan originator if that employee is not licensed. R.I. Gen Laws § 19-14-2(b) R.I. Gen. Laws § 19-14-2 (2012) No person engaged in the business of making or brokering loans shall accept applications from any lender, loan broker, or mortgage loan originator who is required to be licensed but is not licensed. R.I. Gen Laws § 19-14-2(d). There is an exemption from the licensing requirement for a person who makes not more than 6 loans in the state within a 12-month period. R.I. Gen Laws § 19-14.1-10. Persons lending money without a license are guilty of a misdemeanor and can be fined not more than $1,000, or imprisoned for not more than 1 year, or both; each violation constitutes a separate offense. R.I. Gen Laws § 19-14-26.
South Carolina: A broker of "a loan of money, a credit card, a line of credit or related guarantee, enhancement or collateral of any kind or nature" may not assess or collect an advance fee. South Carolina Code Annotated, sec. 34-36-10 91992)
South Dakota: Money Lending License
Required for individuals or corporations to engage in the business of lending money, including creating and holding or purchasing and acquiring any installment loan ("Capital Lease" or EFA), single pay loan, or open-end loan which may be unsecured or secured by personal property. Requires filing a surety bond application. State and national banks, bank holding companies, other federally insured financial institutions, and the subsidiaries of those institutions are exempt from licensure. In addition, SD chartered trust companies are exempt from licensure. Any individual or corporation holding this license is required to pay the bank franchise tax.
Duration: 1 year
Cost: Application: $600
South Dakota has no usury status
Vermont: In the past, Commercial loan license would apply to EFA and "Capital Leases." Exemptions include transactions over $1 million, and brokers who do not engage in transactions more than $50,000 in one year at rates not exceeding 12 percent per annum. As of May 1, 2017. "Loan solicitation licensees must maintain a surety bond, include a specific disclosure in all advertisements of loans and solicitation of leads, observe record retention requirements, and file an annual report and financial statements with the Commissioner of Financial Regulation."
Full information available here:
http://www.counselorlibrary.com/public/alert.cfm?itemID=2420
Ontario, Canada: General Requirements: 1. Branch Operation If a foreign corporation wants to carry on business via a branch operation, without a Canadian corporate entity, it may have to obtain a provincial license in each province in which it intends to carry on business. Pursuant to the Ontario Extra-Provincial Corporations Act R.S.O. 1990 c. E.27 ("EPCA"), a class 3 extra-provincial corporation (a corporation that has been incorporated or continued under the laws of a jurisdiction outside Canada) is prohibited from carrying on business in Ontario without a license under the Act [s. 4(2)]. Failure to comply with this licensing requirement can lead to a maximum fine of $2,000 for a person and $25,000 for a corporation [s. 20(1)]. Directors, officers and any person acting as a representative of the corporation can be fined up to $2,000 for authorizing, permitting or acquiescing to an offence by the corporation [s. 20(2)]. For the purposes of the EPCA, an extra-provincial business is considered to be "carrying on business in Ontario" if: a. It has a resident agent, representative, warehouse, office or place where it carries on its business in Ontario; b. It holds an interest, otherwise than by way of security in real property situate in Ontario; or c. It otherwise carries on business in Ontario [s. 1(2)]. This last category is a catchall. Recent case law in the area stresses that it is very much a fact-specific analysis hinging on the extent to which business is actually conducted in Ontario. 2. Incorporation: a foreign corporation can also choose to incorporate a subsidiary, either federally or provincially. If a subsidiary is incorporated provincially in Ontario, it may have to obtain an extra-provincial license to carry on business in other provinces. An Ontario-incorporated company does not have to obtain a license to carry on business in Quebec but does have to make annual information filings. 3. Bank Act If the financing company is a bank and intends to carry on business in Canada, it must obtain appropriate approval under the Bank Act 1991 c. 46. Whether an entity will be considered a bank under the Bank Act needs to be reviewed on a case-by-case basis, as there are a number of relevant factors.
[headlines]
--------------------------------------------------------------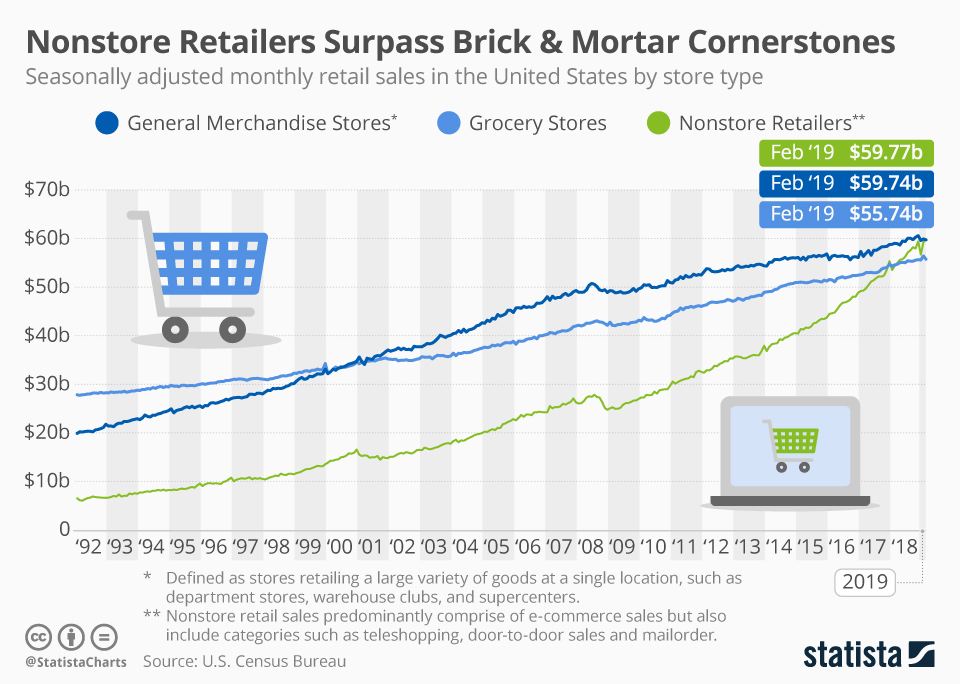 Marking another milestone in the rise of e-commerce in the United States, the U.S. Census Bureau reported this week that nonstore retail sales, which largely comprise of online sales these days, surpassed general merchandise store sales (incl. department stores, warehouse clubs, and supercenters) for the first time in February. While some news outlets mistakenly reported that nonstore retail surpassed all brick-and-mortar stores (it didn't!), this still shows how large online retail has become over the years.
Before the advent of e-commerce, i.e. in the early 1990s, nonstore retail sales, including mail order, door-to-door and teleshopping sales for example, amounted to less than a third of general merchandise store sales. By 2005, the latter were still twice as large as nonstore retail sales, but over the past decade, online shopping has really taken off. Despite the latest milestone, e-commerce sales still account for no more than roughly 10 percent of total retail sales in the United States, illustrating that the "Retail Apocalypse" isn't as close as some might think.
The following chart shows how nonstore retail sales have grown over the years, surpassing grocery store sales for the first time in December 2017 and now leaving behind general merchandise store sales as well.
By Felix Richter, Statista
https://www.statista.com/chart/17626/nonstore-retail-vs-general-merchandise-and-grocery-store-sales/


[headlines]
--------------------------------------------------------------
News for Commercial Equipment Leasing & Finance
Professionals ---First Quarter CLFP Circular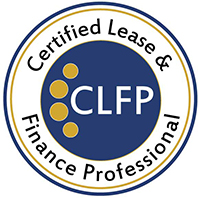 Includes message from Andrew Eller, CLFP President, Spotlights on Matt Rankin, CLFP, Nathan Gibbons, New CLFP's, Save the Date and News.
http://leasingnews.org/PDF/clfp_circular42019.pdf
[headlines]
--------------------------------------------------------------
What Tom McCurnin Learned from 40 Years
in Banking and Leasing - Six Parts

Part Three
"Picking an Attorney - Risk Management"
When a leasing company wants to sue, or gets sued, it has to find legal representation. I've worked in house and as outside counsel for many firms, and can offer the readers the benefit of my experience. Actually, the process should begin before you want to sue or before you have been sued. The process starts with hiring a risk manager, or someone with an equivalent title or function.
The risk manager should be a senior, experienced person who has familiarity with courts, depositions, judges, mediations, settlements, and attorneys. The risk manager should be given the discretion to hire (or at least recommend) outside counsel to represent the company. The risk manager should have unfettered discretion to settle cases under a certain ceiling and can recommend settlement for cases over that ceiling. Hopefully, that discretion will grow as management gains trust in the risk manager.
The risk manager should interview and hire his or her own lawyers. This is a team function, and a risk manager saddled with a lawyer he or she does not trust is worthless.
So what are my takeaways here?
▪ Risk Management Matters. Litigation is not necessarily all bad, but knowing when to hold them, when to fold them, and when to walk away, is an incredible skill set. Appoint an experienced senior staff member to measure risk. Let him or her pick a good lawyer, as this is a team sport. Listen to the lawyers and the risk manager about the risk of proceeding with the lawsuit.
▪ Good Counsel is Important. Do not pick a lawyer because he or she is aggressive, scary smart or is an industry hack. Instead, what you need is a person who is reasonably intelligent and can explain what the right course of action is to you in plain English without pulling any punches or sugar-coating it. You don't need scary smart. You don't need aggressive. You don't need clever. You need straight answers from the lawyer to solve the problem.
▪ Embrace Settlement. I'd rather have a bad settlement than a good lawsuit. The exception to this rule is where the settlement might be reported in a public forum, like a bankruptcy court. Often in bankruptcy, you are better off proving a point. This is where an experienced risk manager and good counsel are at their best. Let them run the show. Mediation is a bit of a game and it is a skill set knowing when the mediator is playing a game with you, and what the game is.
▪ Be Proactive With Collection Suits. Be first to the feast. Don't dawdle, file the lawsuit quickly and get into court quickly and make sure your lawyer understands the necessity for speed. I can't tell you how many times being first to have a judgment has saved the day for me.
▪ Understand Pre-Judgment Remedies. Most states have prejudgment remedies like replevin (writ of possession) or attachment (seizing bank accounts). While seizing the company's collateral might be tempting, it is fraught with risk. Is it still there? What condition is it in? Can you get past the landlord to grab the stuff? Can you conduct a commercially reasonable sale of the stuff? Sometimes it is simply better to walk away from the collateral and get your judgment against the borrower and the guarantors. Again, this is where having an experienced risk manager is a real benefit.
▪ Understand the Opponent. Whether the opponent is a lessee, employee, a trustee in bankruptcy, or counsel, do your research on them, and try to figure out what they want, and what buttons to press to make them do what you want either in litigation or settlement. Often, the case is a contingency matter for the other side, and quite frankly, the client will have little interest in settlement. You'll be bargaining with the lawyer.
The bottom line to hiring a lawyer is that the process begins and ends with an experienced risk manager working in conjunction with good counsel.
Part One
'Good Business Practices Matters"
http://leasingnews.org/archives/Apr2019/04_03.htm#what

Part Two
"Understand Your Debtor - Embrace Settlement"
http://leasingnews.org/archives/Apr2019/04_05.htm#understand
[headlines]
--------------------------------------------------------------
##### Press Release ############################
Kabbage Closes $700 Million Securitization
Reduces ABS by more than 100 basis points
The transaction is the largest securitization by a small business online lending platform, with the most senior class earning a AA(sf) rating.
ATLANTA – Kabbage, Inc., a global financial services, cash flow technology and data platform for small businesses, closed the largest asset-backed securitization (ABS) by a small business online lending platform to date for $700 million.
The most senior class of the five-tranche transaction earned a AA(sf) rating from Kroll Bond Rating Agency, representing the highest ABS rating earned by a small business online lending platform for a three-year facility. The transaction also reduces the company's cost of funds compared to its existing ABS by more than 100 basis points.
The oversubscribed transaction saw strong demand from both new and existing institutional investors, further demonstrating the market's continued confidence in the strength of Kabbage's platform. To date, the company has helped more than 170,000 small businesses access over $6.5 billion in funding via its automated underwriting models which analyzes the live business data of customers to provide a funding decision in minutes.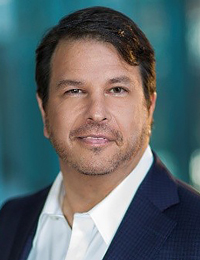 Kabbage CFO Scott Rosenberg, said, "The new ABS and AA (sf) rating is a testament to Kabbage's proven and real-time approach to responsibly provide credit access to small businesses.
"The new transaction positions the company for continued milestone growth as small businesses accessed more than $2 billion through Kabbage last year and more than $600 million already in the first quarter of 2019."
The securitization brings Kabbage's current debt funding to $940 million, including other existing bilateral credit facilities. The new transaction is issued by Kabbage Asset Securitization LLC, a wholly-owned subsidiary of Kabbage, Inc., and a majority of its proceeds were used to pay down an existing asset-backed securitization transaction.
About Kabbage Kabbage, Inc., headquartered in Atlanta, has pioneered a financial services data and technology platform to provide access to automated funding to small businesses in minutes. Kabbage leverages data generated through business activity such as accounting data, online sales, shipping and dozens of other sources to understand performance and deliver fast, flexible funding in real time. Kabbage is funded and backed by leading investors, including the SoftBank Vision Fund, BlueRun Ventures, Mohr Davidow Ventures and others. All Kabbage U.S.-based loans are issued by Celtic Bank, a Utah-Chartered Industrial Bank, Member FDIC. For more information, please visit www.kabbage.com.
### Press Release ############################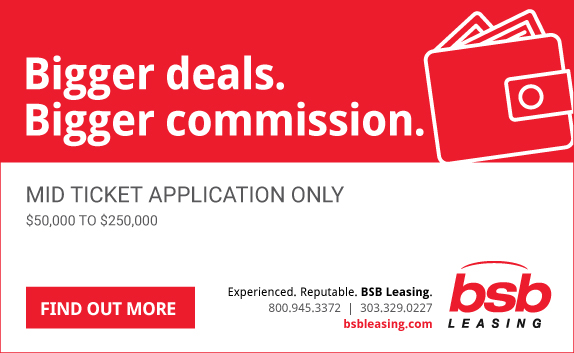 [headlines]
--------------------------------------------------------------
Fernando's View
By Fernando F. Croce
A sumptuous remake ("Dumbo") and a no-holds-barred hallucination ("Climax") come to theaters, while DVD releases include giddy animation ("Ralph Breaks the Internet"), allegorical enigmas ("Burning"), and an exuberant debut ("I Wanna Hold Your Hand").
In theaters: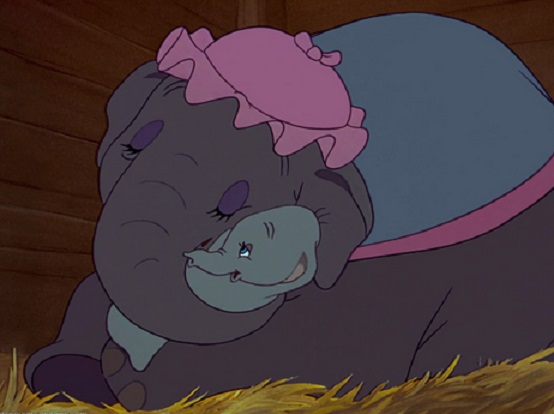 Dumbo (Walt Disney Studios): Eccentric director Tim Burton ("Edward Scissorhands") returns to his Disney roots with this sumptuous live-action remake of the 1941 animated classic. The setting is a failing circus in the wake of World War I, suddenly re-energized by the appearance of the eponymous enchanted creature—a baby elephant whose enormous ears enables him to fly. This new main attraction helps out ringleader Max (Danny DeVito) and catches the eye of Vandevere (Michael Keaton), a tycoon interested in turning little Dumbo into big business. But how will the corporate showcase affect the bond Dumbo shares with equestrian star Farrier (Colin Farrell) and his daughter Milly (Nico Parker)? Always one to spike whimsy with oddball subversion, Burton keeps the story colorful and charming while sneaking in winks of personal independence.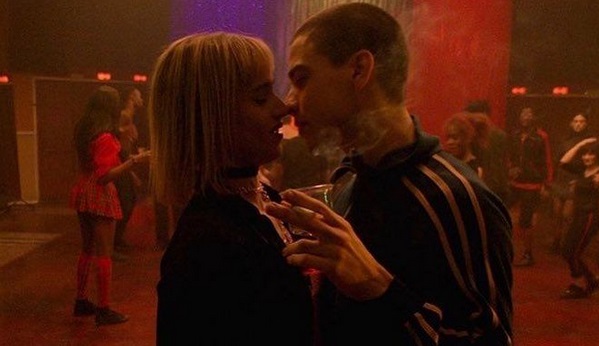 Climax (A24): Never one to shy away from a shock effect, French provocateur Gaspar Noé ("Irreversible") pulls out all the stops in this one-of-a-kind cinematic hallucination. The plot has a group of dancers gathering for interviews and rehearsals, but plot is the first thing that goes out the window in this whirlpool of cinematic sensation. The stage is set for kinetic dance numbers, which soon bleed into vigorous partying as somebody spikes the drinks and reality becomes increasingly difficult to differentiate from fantasy. Is this just a bag drug trip, or have the portals of Hell actually opened up? Noé visualizes the characters' strange sensations with a wide array of immersive camerawork and an exhilarating soundtrack. Clearly not for everybody, but for game viewers this is a remarkable trip. With subtitles.

Nextflix: Though best remembered for his role in the popular series "Beverly Hills 90210," Luke Perry (1966-2019) proved in several films a knack for laidback comedy and intensity. So check out Netflix for this underrated talent's best roles, which include "Buffy the Vampire Slayer" (1992), "Eight Seconds" (1994), and "Normal Life" (1996). (Keep an eye out for him in the upcoming Quentin Tarantino epic "Once Upon a Time in Hollywood.")
On DVD: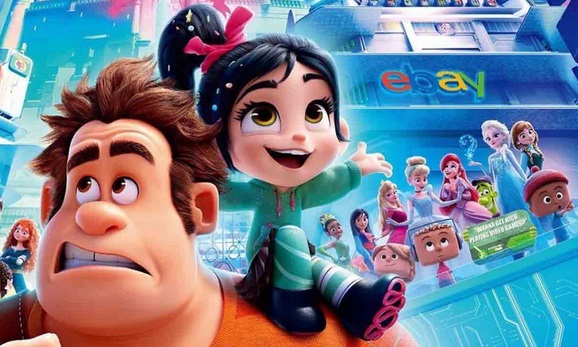 Ralph Breaks the Internet (Walt Disney Animation Studios): The 2012 animated hit delves deeper into the online wonderland in this sequel, which matches the original in speed and irreverence. Having since gone from arcade-game villain to unlikely hero, Ralph (voiced by John C. Reilly) has a new mission, helping his best friend Vanellope (Sarah Silverman) find a replacement for her video game, "Sugar Rush." In order to do so, he ventures into the endless spaces of the Internet, encountering a wide variety of cyber-denizens. Bumping into YouTube whiners along with Disney princesses, Ralph and Vanellope encounter online fame but soon run amok of greedy corporations and virus-infested clones. Expanding its giddy satire to tackle the various facets of online culture, the movie packs plenty of color and breezy wit.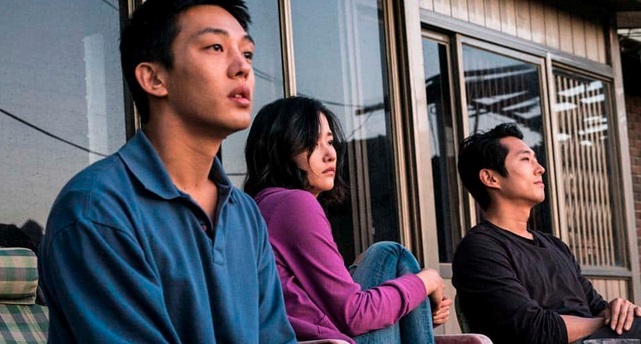 Burning (Well Go USA Entertainment): Critically acclaimed South Korean director Lee Chang-dong ("Secret Sunshine") delivers another intense, allegorical drama with this deliberately paced yet engrossing mystery. Taking place in Seoul, the story centers on Jong-soo (Yoo Ah-In), an aspiring novelist who makes a living as a deliveryman. His life takes an unexpected turn when he runs into Hae-mi (Jeon Jong-seo), a former schoolmate who grows increasingly intimate with him. When she vanishes while on a trip to Africa, however, he becomes suspicious that Hae-mi's sophisticated friend Ben (Steven Yeun) may have something to do with it. Ambiguity builds on top of ambiguity as Jong-soo's paranoid mood shifts take hold of him. Taking as its theme everyday enigmas that people carry inside them, Lee's film makes for challenging, rewarding viewing. With subtitles.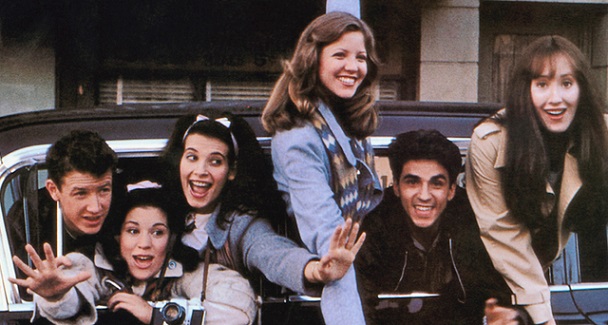 I Wanna Hold Your Hand (Criterion): Oscar-winning director Robert Zemeckis ("Forrest Gump") made his debut in 1978 with this scrappy and exuberant comedy, set in the 1960s at the height of Beatlemania. When they learn that the band will be making their first appearance on the Ed Sullivan Show, a group of New Jersey teenagers embarks on a madcap trek. There's Pam (Nancy Allen), who hopes for one more adventure before settling into marriage; shutterbug Grace (Theresa Saldana), angling for a career boost; Beatles-hater Janis (Susan Kendall Newman), who has her own plans for the event; and superfan Rosie (Wendie Jo Sperber), who gets stuck with spastic aficionado Richard (Eddie Deezen). Recreating the era's pop excitement with fondness and slapstick, Zemeckis' film plays like an inspired cinematic whirlwind.
[headlines]
--------------------------------------------------------------
German Shepherd
Kingwood, Texas Adopt-a-Dog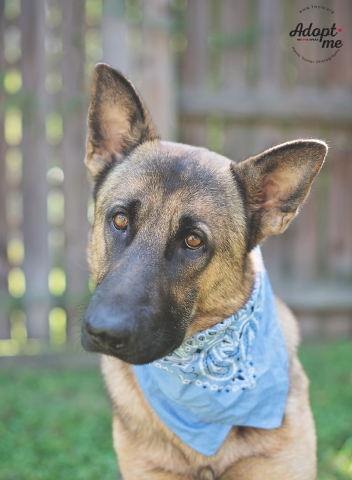 Capone
Male
Neutered
Age: 1.5 Years
Size: 75 lbs.
Good with Kids: Yes
Good with Big Dogs: Yes
Good with Cats: No
House Trained: Yes
"Meet Capone: This gorgeous 1.5-year-old Purebred male German Shepherd is sweet and playful with a "big boy" bark. He will bark at the new dogs he encounters during walks, all he wants is to say hello and play; however, he shouldn't be trusted around little dogs as he gets into "prey-stalking mode" around them. He is fully house trained, walks pretty well on a leash, although he is strong and will try to pull if you let him. He loves to play with his Jolly ball, is still learning that "drop the ball" keeps the game going, fetching and returning isn't his thing. He is a great snuggler, loves to sit on your Lap, nevermind that he is technically a little too big for that. Rides well in the car. He loves kids, follows them and loves all the attention he can get, without getting too jealous if the other dogs in his foster home get attention too. He sleeps through thunderstorms and has shown curiosity about the pool, but not enough to get in it. He has slightly elevated exercise requirements for a GSD and loves to run, so he needs some sort of daily exercise, some training, and continued guidance on how to politely meet new dogs. He is crate trained and eats in his crate, but has also shown expertize at getting out of crates, so he should not be crated for long periods of time.
"Capone is looking for a home with another large dog for him to play with or a home with prior large dog experience where someone is home a lot or working from home. He requires daily exercise and training and craves affection."
Application:
http://www.twyla.org/adopt/adoption-application
Twyla's Friends
Canine Rescue and Adoptions
526 Kingwood Drive
#321
Kingwood, Texas 77339
(832)488-7937
Internet Contact:
http://www.twyla.org/home/contact
Twyla's Friends Adoption Day Meetup
Twyla's Friends holds regular Adoption Meetups on the 1st and 3rd Saturday of each month - weather permitting.
Our next meetup is Saturday - April 6th, 2019 from 1- 4 pm, weather permitting
at our usual spot at 2307 Crystal Springs drive at Woodland Hills Drive (in front of Society of St. Stephens Building) in Kingwood, TX.
***Please note that in case of inclement weather, we may wrap up early to get our dogs and fosters home safe, warm and dry, so please come early if you plan to meet a dog!
~Not all dogs come to every meetup, so if you are interested in meeting a particular dog from our program, please email us at TwylasFriends@yahoo.com
[headlines]
--------------------------------------------------------------
5th Annual Conference & Exhibition
October 4 - 6 NACLB Las Vegas Westin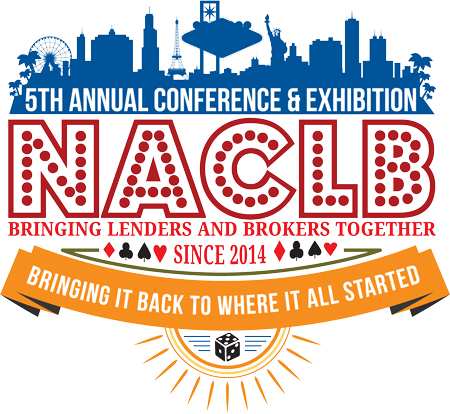 Over 800 of the nation's top commercial loan, leasing and mortgage brokers and lenders will converge on the Westin Lake Las Vegas Resort & Spa on October 4-6, 2019 to meet the top lenders and service providers that cater to the brokerage community. These brokers are responsible for over $5 billion in small business and commercial financing each year.
Keynote Speaker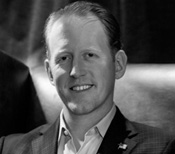 Robert J. O'Neill
Former SEAL Team Six Leader and Man Who Killed Osama bin Laden, Naval Special Warfare Development Group, and New York Times Best-Selling Author.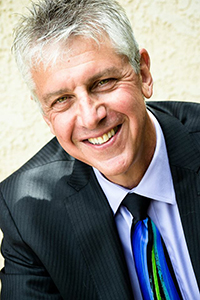 Among the other speakers are Ken Greene, Esq., well-known Leasing News Advisor and Contributing Writer, speaking on Broker Licensing.
Register Now
https://www.eventbrite.com/e/naclb-2019-registration-53866142081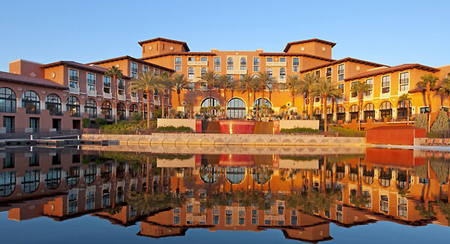 The Westin Lake Las Vegas Resort & Spa
Our Discounted room rate is $199.
This discounted rate will end October 2019
https://www.marriott.com/event-reservations/reservation-link.mi?id=1549659194861&key=GRP&app=resvlink
Full Information:
https://www.naclb.org/
[headlines]
--------------------------------------------------------------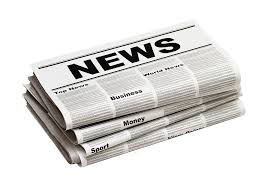 News Briefs----
Court Documents Reveal Details About Credit Union
$40 Million Embezzlement Case
https://www.cutimes.com/2019/04/01/court-documents-reveal-details-about-40-million-embezzlement-case/
Inflated Credit Scores Leave Investors
in the Dark on Real Risks
https://www.bloomberg.com/news/articles/2019-04-07/inflated-credit-scores-leave-investors-in-the-dark-on-real-risks
Pickup truck brand loyalty down,
particularly if price climbs
https://www.autoremarketing.com/trends/pickup-truck-brand-loyalty-down-particularly-if-price-climbs
Largest jewelry chain including Kay Jewelers,
Zales, Jared to close 150 stores this year
https://www.wthr.com/article/largest-jewelry-chain-including-kay-jewelers-zales-jared-close-150-stores-year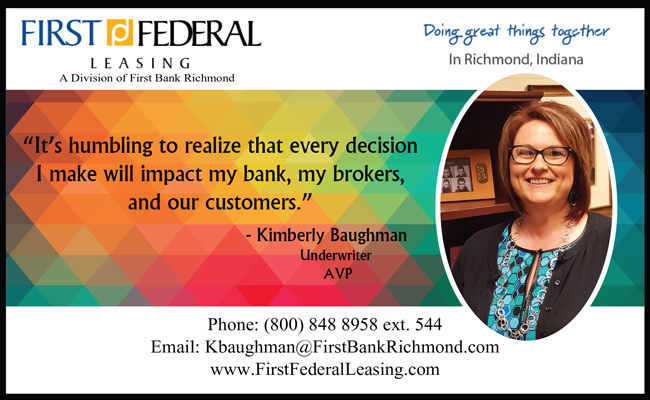 [headlines]
--------------------------------------------------------------


You May Have Missed---
Why 2.7 million Americans still get Netflix
DVDs in the mail
https://www.cnn.com/2019/04/04/media/netflix-dvd-subscription-mail-trnd/index.html
[headlines]
--------------------------------------------------------------
Poem
Rain on tinned roof
Rain on concrete
Rain soaking into sands
Rain on soft earth
Rain on metal road
Rain on windscreen

Rain falling into the sea
Rain in the river

Rain on flowers
Rain on leaves
Rain under trees
Rain on hills

Rain on my skin…

Each with its own unique raga
Reverberates across the sky
On to the earth…
[headlines]
--------------------------------------------------------------

Sports Briefs---

Virgina wins title in OT over Texas Tech
http://www.espn.com/mens-college-basketball/story/_/id/26473959/5-takeaways-virginia-national-championship-win-texas-tech
2019 Masters preview
https://www.si.com/golf/2019/04/08/masters-preview-rankings-field-tiger-woods-jordan-spieth-rory-mcilroy
[headlines]
--------------------------------------------------------------


California Nuts Briefs---
Gas prices rising to $4 per gallon
https://www.sacbee.com/news/local/transportation/article228972529.html
Prosecutors net 14 guilty pleas in college-admittance fraud cases
https://www.wsj.com/articles/two-more-parents-to-plead-guilty-in-college-admissions-case-11554741856


[headlines]
--------------------------------------------------------------



"Gimme that Wine"

http://www.youtube.com/watch?v=EJnQoi8DSE8
Gallo Acquires 30 Brands, Six Wineries from
Constellation Brands in $1.7 Billion Deal
https://www.winebusiness.com/news/?go=getArticle&dataId=212102
Northern California wine industry leaders to tackle luxury,
other top trends at April 18 conference
https://www.northbaybusinessjournal.com/events/9421245-181/california-north-coast-wine-industry-conference
Free Wine App
https://www.nataliemaclean.com/mobileapp/

Wine Prices by vintage
http://www.winezap.com
http://www.wine-searcher.com/
US/International Wine Events
http://www.localwineevents.com/
Leasing News Wine & Spirits Page
http://two.leasingnews.org/Recommendations/wnensprts.htm
[headlines]
----------------------------------------------------------------
This Day in History

1585 - The expedition organized by Sir Walter Raleigh departed England for what became Roanoke Island (now in North Carolina) to establish the Roanoke Colony.
1674 - French Jesuit missionary Jacques Marquette erected a mission on the shores of Lake Michigan, in present-day Illinois. His log cabin became the first building of a settlement that afterward grew to become the city of Chicago.
1682 - Robert La Salle discovered the mouth of the Mississippi River, claimed it and all lands that touch it for France and named it Louisiana.
1731 - "War of Jenkin's Ear." Spanish guard Acosta boarded and plundered the British ship Rebecca off Jamaica, and, among other outrages, cut off the ear of English master mariner Robert Jenkins. This had repercussions in the southern Colonies. It took several years to brew. Smuggling was quite common on the open seas, including plundering of smaller ships. He exhibited the ear in the House of Commons and so aroused public opinion that the government of the British Prime Minister Robert Walpole reluctantly declared war on October 23, 1739. Basically, the war was one of commercial rivalry between England and Spain. By the Treaty of Utrecht (1713), which ended Queen Anne's War, Britain was to be allowed to participate in slave traffic with the Spanish colonies. A special Spanish fleet, however, interfered with this activity and the Spanish also objected to the English logwooders operating on the coast of Honduras. The other cause of the war was the continued dispute over the boundary of Spanish Florida in relation to Georgia. As soon as war was declared, Gov. James Edward Oglethorpe called on citizens of Georgia and South Carolina to join in an invasion of Florida. The Spanish retaliated by attempting to invade those colonies by sea. By 1739, Oglethorpe had completed military fortifications on Amelia, Cumberland, St. Andrew's, and St. Simon's islands as a line of defense against possible Spanish encroachment. He also had reached peace agreements with the Creeks and other Indian tribes in the region.
1768 – John Hancock refused to allow two British customs agents to go below deck of his ship. This is considered by some to be the first act of physical resistance to British authority in the colonies.
1783 - General Washington bids his officers farewell at Fraunce's Tavern, in lower Manhattan.
1816 - The first all-black US religious denomination, the American Methodist Episcopal Church, was organized at Philadelphia with Richard Allen, a former slave who had bought his freedom, as the first bishop.
1824 - Birthday of Anna Holstein who wrote a book anonymously "Three Years in Field Hospitals of the Army of the Potomac" about her battlefield nursing of troops for three years during the Civil War including Antietam.
1833 - The first free public library was established in Peterborough, NH. The funds for its creation came from state monies that had originally been appropriated for a state university and were then distributed to towns to use for educational purposes. An earlier, but unsuccessful attempt to establish a free public library was made in New Orleans, LA, by the philanthropist Judah Touro, who founded the Touro Free Library Society in 1824.
1860 - What is believed to be the world's oldest recording was made by French inventor Edouard-Leon Scott de Martinville when he recorded a young lady, believed by historians to be his daughter, singing "Au Clair de la Lune". The song was captured on a "phonautograph", a device that engraved sound waves onto a sheet of paper blackened by the smoke of an oil lamp. The event took place 17 years before Thomas Edison invented his phonograph.
1860 - Birthday of Emily Hobhouse, who braved war and the military to minister to Boer women and children in English concentration camps during the Boer War.
1864 - Union surgeon Mary Edwards Walker was captured by Confederate troops and arrested as a spy during the Civil War.
1865 - At 1:30 PM General Robert E. Lee, commander of the Army of Northern Virginia, and his 26,765 troops, surrendered to Lt. General Ulysses S. Grant, commander-in-chief of the Union Army, ending four years of civil war. The meeting took place in the house of Wilmer McLean at the village of Appomattox Court House, Virginia. Confederate soldiers were permitted to keep their horses and go free to their homes, while Confederate officers were allowed to retain their swords and side arms as well. Grant wrote the terms of surrender. Formal surrender took place at the Courthouse on April 12. Death toll for the Civil War is estimated at 500,000 men.
http://memory.loc.gov/a 1866 - A Civil Rights Act was passed over President Andrew Johnson's veto, who wanted to "punish the South" instead of following President Lincoln's reconstruction plan. The act granted citizenship to all persons born in the U.S., except Indians. It declared that all citizens had the same civil rights and provided for the punishment of persons who prevented free exercise of these rights. The Fourteenth Amendment was proposed when the constitutionality of the first section of this act was questioned.
1867 - Passing by a single vote, the Senate ratified the treaty with Russia for the purchase of Alaska.
1879 - Birthday of W.C. Fields, stage and motion picture actor ("My Little Chickadee"), screenwriter and expert juggler. Born Claude William Dukenfield at Philadelphia, mmem/today/apr09.html

PA; died Dec 25, 1946, at Pasadena, CA. He wrote his own epitaph: "On the whole, I'd rather be in Philadelphia."
1883 – "Gasoline Alley" creator, Frank King was born in Cashton, WI. In addition to innovations with color and page design, King introduced real-time continuity in comic strips by showing his characters aging over generations. The success of "Gasoline Alley" escalated until it was published in over 300 daily newspapers with a daily combined readership of over 27,000,000. King died in 1969.
1887 - Birthday of American composer Florence Beatrice Price, Little Rock, Arkansas. Considered the first black woman in the United States to win recognition as a composer. The Chicago Symphony Orchestra, conducted by Frederick Stock, premiered her Symphony in E Minor on June 15, 1933. Price wrote other extended works for orchestra, chamber works, art songs, works for violin, organ anthems, piano pieces, and spiritual arrangements. Some of her more popular works are: "Three Little Negro Dances", "Songs to a Dark Virgin", "My Soul's Been Anchored in de Lord", and "Moon Bridge". Died: 3 June 1953, Chicago, Illinois.
http://chevalierdesaintgeorges.homestead.com/Price.html
http://en.wikipedia.org/wiki/Florence_Price
1898 - Paul Robeson, born at Princeton, NJ, was an All-American football player at Rutgers University, class valedictorian, and received his law degree from Columbia University in 1923. After being seen by Eugene O'Neill in an amateur stage production, he was offered a part in O'Neill's play "The Emperor Jones". His performance in that play with the Provincetown Players established him as an actor. Without ever having taken a voice lesson, he also became a popular singer. His stage credits include "Show Boat", "Porgy and Bess", and "The Hairy Ape and Othello", which enjoyed the longest Broadway run of a Shakespeare play. His film credits also include "King Solomon's Mines" and "Song of Freedom", among others. In 1950, he was denied a passport by the US for refusing to sign an affidavit stating whether he was or ever had been a member of the Communist Party. The action was overturned by the Supreme Court in 1958. He became politically involved in response to the Spanish Civil War, fascism, and social injustices. His advocacy of anti-imperialism, affiliation with communism, and criticism of the United States government caused him to be blacklisted during the McCarthy era. Ill health forced him into retirement from his career. Robeson died at Philadelphia, PA, Jan 23, 1976.
1898 - Earle Louis "Curly" Lambeau, Pro Football Hall of Fame coach and executive, was born at Green Bay, WI. Lambeau played college football at Notre Dame and then founded the Green Bay Packers in 1919. He played for the Packers from their inception through 1927 and coached them from 1919 through 1949. He shares the distinction with George Halas of coaching his team to the most NFL championships, with six, all of which occurred prior to the Super Bowl era. Inducted as a charter member of the Hall of Fame in 1963. Died at Sturgeon Bay, WI. June 1, 1965. Two months thereafter, the team renamed its stadium Lambeau Field in his memory.
1903 – Ward Bond was born in Benkelman, NE. His rugged appearance and easygoing charm were featured in over 200 films and the television series "Wagon Train". Bond has also been in 11 films that were nominated for the Academy Award for Best Picture, which may be more than any other actor. Bond also made 23 films with John Wayne with whom he also played football at USC. Bond was a tackle on the school's first national championship team in 1928. He died in 1960.
1904 - Trumpeter Sharkey Bonano born Milneburg, LA.
http://schools.bigchalk.com/members/lakeshorelinks/themusic/jazz/
josephgustafsharkeybonano
1905 – Sen. J. William Fulbright was born in Chester, MO. He was elected to the Senate in 1944, unseating incumbent Hattie Carraway, the first woman ever elected to the U.S. Senate. He promoted the passage of legislation establishing the Fulbright Program in 1946, a program of educational grants (Fulbright Fellowships and Fulbright Scholarships), sponsored by the Bureau of Educational and Cultural Affairs of the State Department, governments in other countries, and the private sector. The program was established to increase mutual understanding between the peoples of the United States and other countries through the exchange of persons, knowledge, and skills. It is considered one of the most prestigious award programs and it operates in 155 countries. He died in DC in 1995.
1912 – Fenway Park opened with the Boston Red Sox defeating Harvard 2-0 in an exhibition game. Ted Williams, Carl Yastrzemski, Carlton Fisk, Jim Rice, Roger Clemens, and Babe Ruth played ball at Fenway and faced the 'Green Monster', the huge wall in left field. Until the Humane Society ordered him to stop, Ted Williams used to take rifle shots at the many pigeons that flew around the stadium. In 1954, a ball thrown to stop a player from making a double out of a single, hit a pigeon in flight. Allegedly, the bird fell to the ground, got up and then flew away to safer territory. The ball deflected right to the second baseman, who put the tag on the runner. The first season game was on April 20, 1912.
1913 - Birthday of John Presper Eckert, Jr., co-inventor with John W. Mauchly of ENIAC (Electronic Numerical Integrator and Computer), which was first demonstrated at the Moore School of Electrical Engineering at the University of Pennsylvania at Philadelphia Feb 14, 1946. This is generally considered the birth of the computer age. Originally designed to process artillery calculations for the Army, ENIAC was also used in the Manhattan Project. Eckert and Mauchly formed Electronic Control Company, which later became Unisys Corporation. Eckert was born at Philadelphia and died at Bryn Mawr, PA, June 3, 1995.
1913 - Following an inter-league exhibition game against the Yankees on April 5, 1913, the Brooklyn Dodgers opened their new ballpark, Ebbets Field, but lost to the visiting Philadelphia Phillies, 1-0, before a crowd of 10,000. Ebbets Field was named for Charles Ebbets, the club's principal owner, and built at a cost of $750,000. It remained the Dodgers' home until they abandoned Brooklyn for Los Angeles after the 1957 season. (and some of us never forgive them. editor )
1915 - Automobile tycoon Henry Ford sails for Europe from Hoboken, NJ, aboard the Ford Peace Ship. He intends to end World War I. He would fail.
1920 - Jazz accordionist Art Van Damme's birthday in Norway, MI.
http://www.artvandamme.com/
1922 - Harmonica-guitarist Toots Thielmans was born in Brussels, Belgium.
http://www.tootsthielemans.com/
1926 – Hugh Hefner was born in Chicago. Working as a copywriter for Esquire, he left after being denied a $5 raise. In 1953, he mortgaged his furniture, generating a bank loan of $600, and raised $8,000 from 45 investors, including $1,000 from his mother ("Not because she believed in the venture, but because she believed in her son."), to launch "Playboy". The undated first issue, published in December 1953, featured Marilyn Monroe from her 1949 nude calendar shoot and sold over 50,000 copies. (Hefner, who never met Monroe, bought the crypt next to hers at the Westwood Village Memorial Park Cemetery). The sociological impact of what he brought to American life's mores can be debated endlessly, but most must agree that there was significant impact and change.
1928 - Mae West made her glamorous debut on Broadway in the classic production of "Diamond Lil".
http://www.maewest.net/old/
1928 - Birthday of folksinger and satirist, very popular in the 1950's, Tom Lehrer, in NYC.
http://members.aol.com/quentncree/lehrer/
http://www.avclub.com/content/node/22863
1932 - Guitarist/singer Carl Perkins was born in Tiptonville, TN. He wrote "Blue Suede Shoes" which Elvis Presley turned into a hit record in 1956. Perkins' own version was on the charts as well. Perkins' career came to an abrupt halt in March of '56 when he was involved in a car accident which almost claimed his life. After playing in Norfolk, VA on March 21, 1956, the Perkins Brothers Band headed to NYC for a March 24 appearance on "The Perry Como Show". After hitting the back of a pickup truck, their car went into a ditch of water about a foot deep, and Perkins was lying face down in the water. Drummer Holland rolled Perkins over, saving him from drowning. He had suffered three fractured vertebrae in his neck, a severe concussion, a broken collar bone, and lacerations all over his body in the crash. Perkins remained unconscious for an entire day. The driver of the pickup truck, Thomas Phillips, a 40-year-old farmer, died when he was thrown into the steering wheel. Carl's brother, Jay, had a fractured neck along with severe internal injuries, later dying from these complications. He resumed his career after several months in hospital, but he never had another hit of the magnitude of "Blue Suede Shoes." Perkins died January 19, 1998.
http://www.history-of-rock.com/perkins.htm
http://www.hotshotdigital.com/OldRock/CarlPerkinsBio.html
http://www.rockabillytennessee.com/legend_carl_perkins.htm
1937 – Marty Krofft was born in Montreal. With his brother Sid, they were a team of television producers who were influential in children's television and variety show programs in the USA, particularly throughout the 1970s and early 1980s. They are largely known for a unique brand of ambitious fantasy programs, often featuring large-headed puppets, high concept plots, and extensive use of low-budget special effects. The team also dominated the arena of celebrity music/variety programs during the period.
1939 - On an Easter Sunday, African-American contralto Marian Anderson sang to an open-air concert from the steps of the Lincoln Memorial at Washington, DC, to an audience of 75,000, after having been denied use of the Daughters of the American Revolution (DAR) Constitution Hall. The event became an American anti-discrimination cause célèbre and led First Lady Eleanor Roosevelt to resign from the DAR.
1941 - The US aircraft carrier Lexington departed Pearl Harbor, Hawaii, to deliver aircraft to Midway Island. Because of this mission, the Lexington inadvertently avoided the Japanese attack on Pearl Harbor on 07 December. It was later to play a pivotal role in the Japanese defeat at Midway. Other US ships were not as lucky. Japanese carrier-based planes attacked the bulk of the US Pacific fleet moored in Pearl Harbor, sinking or severely damaging nineteen naval vessels, including eight battleships.
1941 – The PGA established the Golf Hall of Fame
1943 - Terry Knight, lead singer of Terry Knight and the Pack, was born in Flint, Michigan. The group was the forerunner to the most successful American rock band of the 1970's, Grand Funk Railroad. Knight managed Grand Funk - but did not perform with them - until a bitter series of lawsuits between him and the group in 1973.
1943 - BOOKER, ROBERT D., Medal of Honor
Rank and organization: Private, U.S. Army, 34th Infantry Division. Place and date: Near Fondouk, Tunisia, 9 April 1943. Entered service at: Callaway, Nebr. Born: 11 July 1920, Callaway, Nebr. G.O. No.: 34, 25 April 1944. Citation: For conspicuous gallantry and intrepidity at risk of life above and beyond the call of duty in action. On 9 April 1943 in the vicinity of Fondouk, Tunisia, Pvt. Booker, while engaged in action against the enemy, carried a light machinegun and a box of ammunition over 200 yards of open ground. He continued to advance despite the fact that 2 enemy machineguns and several mortars were using him as an individual target. Although enemy artillery also began to register on him, upon reaching his objective he immediately commenced firing. After being wounded he silenced 1 enemy machinegun and was beginning to fire at the other when he received a second mortal wound. With his last remaining strength he encouraged the members of his squad and directed their fire. Pvt. Booker acted without regard for his own safety. His initiative and courage against insurmountable odds are an example of the highest standard of self-sacrifice and fidelity to duty.
1944 - Emil Stucchio, lead singer of the Classics, was born in Brooklyn, New York. The one national hit for this street-corner group was "Til Then" in June 1963.
1945 – Hall of Fame sportswriter Peter Gammons was born in Boston.
1945 - MOSKALA, EDWARD J., Medal of Honor
Rank and organization: Private First Class, U.S. Army, Company C, 383d Infantry, 96th Infantry Division. Place and date: Kakazu Ridge, Okinawa, Ryukyu Islands, 9 April 1945. Entered service at: Chicago, Ill. Born: 6 November 1921, Chicago, Ill. G.O. No.: 21, 26 February 1946. Citation: He was the leading element when grenade explosions and concentrated machinegun and mortar fire halted the unit's attack on Kakazu Ridge, Okinawa, Ryukyu Islands. With utter disregard for his personal safety, he charged 40 yards through withering, grazing fire and wiped out 2 machinegun nests with well-aimed grenades and deadly accurate fire from his automatic rifle. When strong counterattacks and fierce enemy resistance from other positions forced his company to withdraw, he voluntarily remained behind with 8 others to cover the maneuver. Fighting from a critically dangerous position for 3 hours, he killed more than 25 Japanese before following his surviving companions through screening smoke down the face of the ridge to a gorge where it was discovered that one of the group had been left behind, wounded. Unhesitatingly, Pvt. Moskala climbed the bullet-swept slope to assist in the rescue, and, returning to lower ground, volunteered to protect other wounded while the bulk of the troops quickly took up more favorable positions. He had saved another casualty and killed 4 enemy infiltrators when he was struck and mortally wounded himself while aiding still another disabled soldier. With gallant initiative, unfaltering courage, and heroic determination to destroy the enemy, Pvt. Moskala gave his life in his complete devotion to his company's mission and his comrades' well-being. His intrepid conduct provided a lasting inspiration for those with whom he served
1945 – The US established the Atomic Energy Commission.
1947 - Baseball Commissioner A.B. "Happy" Chandler suspended Brooklyn Dodgers manager Leo Durocher for one year because of Durocher's habit of consorting with unsavory characters, including gamblers. Burt Shotton took over for Durocher and managed the Dodgers to the National League Pennant. The Commissioner discovered Durocher and actor George Raft might have run a rigged crap game that took an active ballplayer for a large sum of money. (The player's identity was never confirmed officially, but a former pitcher, Elden Auker, wrote in his 2002 memoir that it was a then-current Tiger pitcher, Dizzy Trout.) Before being suspended, however, Durocher played a noteworthy role in erasing baseball's color line. In the spring of 1947, he let it be known that he would not tolerate the dissent of those players on the team who opposed Jackie Robinson's joining the club, saying: "I do not care if the guy is yellow or black, or if he has stripes… I'm the manager of this team, and I say he plays. What's more, I say he can make us all rich. And if any of you cannot use the money, I will see that you are all traded." Durocher returned for the 1948 season, but his outspoken personality and poor results on the field caused friction with Dodger President Branch Rickey, and on July 16, Durocher, Rickey and New York Giants' owner, Horace Stoneham negotiated a deal whereby Durocher was let out of his Brooklyn contract to take over the Dodgers' cross-town rivals. He enjoyed perhaps his greatest success with the Giants, and possibly a measure of sweet revenge against the Dodgers, as the Giants won the 1951 NL pennant in a playoff against Brooklyn, ultimately triumphing on Bobby Thomson's historic game-winning "Shot 'Heard 'Round The World" home run. Durocher is also credited with the nurturing of future Hall of Famer Willie Mays during that 1951 season.
1947 - The southern plains Tri-State tornado tracked 170 miles through Texas, Oklahoma, and Kansas. This tornado episode was probably a family of tornadoes. Nevertheless, damage was at the F5 level (winds 260 mph plus). 181 people were killed, 970 others were injured, and total damage was $9.7 million. Woodward, Oklahoma was hit hard with 101 fatalities. The entire town of Glazier, Texas was destroyed and never rebuilt as a town. A man looking out his front door was swept by a tornado from his home near Higgins TX and carried two hundred feet over trees. The bodies of two people, thought to be together at Glazier, TX, were found three miles apart.
1947 - The Journey of Reconciliation, the first interracial Freedom Ride, began through the upper South in violation of Jim Crow laws. The riders wanted enforcement of the Supreme Court's 1946 Irene Morgan decision that banned racial segregation in interstate travel.
1948 - Birthday of Phil Wright, lead singer of the English quintet Paper Lace, who's "The Night Chicago Died" went to number one in 1974.
1953 - Warner Brothers, the first of the major Hollywood studios to introduce 3-D motion pictures, chose this day to premiere "The House of Wax" at the Paramount Theatre in New York City. The stage show preceding the movie was headed by singer Eddie Fisher. The film's stars, Vincent Price, Phyllis Kirk and Frank Lovejoy attended the premiere.
1953 - A 14-year-old Elvis Presley appears in his high school's minstrel show singing the Stanley Brothers' "Keep Them Cold Icy Fingers Off Me," then is called back to perform Teresa Brewer's "Till I Waltz Again With You."
1954 - No. 1 Billboard Pop Hit: "Wanted,'' Perry Como.
1955 - Top Hits
"The Ballad of Davy Crocket" - Bill Hayes
"Cherry Pink and Apple Blossom White" - Perez Prado
"Unchained Melody" - Les Baxter
"In the Jailhouse Now" - Webb Pierce
1956 - Singer Nat King Cole is beaten up by a group of racial segregationists in Birmingham, Alabama.
1956 - Gene Vincent recorded "Be Bop-A-Lula"
1959 - NASA selected the first seven astronauts, dubbed the mercury Seven: Scott Carpenter, Gus Grissom, John Glenn, Gordon Cooper, Wally Schirra, Alan Shepard, and Donald Slayton.
1959 - Little League mounds are moved back two feet (46 feet) in an effort to protect the batter.
1961 - New York Museum of Modern Art hangs Matisse's Le Bateau upside down for 47 days.
1961 – LA's Pacific Electric Railway, once the largest electric railway in the world, ended operations.
1961 – Congress declared April 9 as "Bataan Day" in the Philippines to commemorate the fall of Bataan to the Japanese during World War II.
1962 - The 34th Annual Academy Awards held at the Santa Monica Civic Auditorium in Los Angeles, hosted by comedian Bob Hope. "West Side Story" was awarded the Oscar for Best Picture (Robert Wise, producer); Best Director (Robert Wise and Jerome Robbins); Best Supporting Actor and Actress (George Chakiris, Rita Moreno); Best Cinematography/Color (Daniel L. Fapp); Best Art Direction/Set Decoration/Color (Boris Leven, Victor A. Gangelin); Best Costume Design/Color (Irene Sharaff); Best Sound (Fred Hynes-Todd-AO SSD & Gordon Sawyer-Samuel Goldwyn SSD); Best Film Editing (Thomas Stanford); Best Music/Scoring of a Musical Picture (Saul Chaplin, Johnny Green, Sid Ramin, Irwin Kostal). The Best Actor award went to Maximilian Schell for his role in "Judgment at Nuremberg", and for the first time in Oscar history, the Best Actress award went to an actress in a foreign film, Sophia Loren for the lead in "La Ciociara" (or "Two Women"). "The Hustler", "Splendor in the Grass" and "The Guns of Navarone" won a total of four Oscars. Now, back to musicals -- the Best Music/Song was "Moon River" (Henry Mancini-music, Johnny Mercer-lyrics) from "Breakfast at Tiffany's". The list of comedic and musical movies from 1961 that were nominated but didn't win is equally impressive: "The Absent-Minded Professor", "The Parent Trap", "The Children's Hour", "Babes in Toyland", "Pocketful of Miracles", "Flower Drum Song", "Fanny".
http://www.infoplease.com/ipa/A0148869.html
1962 - Keeping an Laotian prince waiting in the White House, President Kennedy opens up the Washington's $23-million dollar D.C. Stadium by tossing the ceremonial first pitch. Despite a rain delay, the chief executive stays for the entire game and enjoys seeing Mickey Vernon's Senators beat the Tigers, 4-1.
1963 - Top Hits
"He's So Fine" - The Chiffons
"South Street" - The Orlons
"Can't Get Used to Losing You" - Andy Williams
"Still" - Bill Anderson
1965 - Bruce Johnston joins the Beach Boys as permanent replacement for Brian Wilson. I went to University High School with Bruce, who played Piano in my dance band, and I played in his rock 'n 'roll band. He also wrote the popular song, "I Write the Songs."
1965 - "TIME" magazine featured a cover with the entire "Peanuts" gang. It was a good day for Charlie Brown.
1965 - Sixteen-year-old Lawrence Bradford of New York City was the first black page appointed to the US Senate
1965 - Dubbed the "Eight Wonder of the World," the Houston Astrodome opened with an exhibition game between the Houston Astros and the New York Yankees. President Lyndon Johnson attended the game, and Texas governor John Connally threw out the ceremonial first pitch, as President Johnson arrived late. Mickey Mantle hit the first indoor home run, but the Astros prevailed, 2-1, in 12 innings.
1966 - The late, great San Francisco Chronicle Columnist, "Mr. San Francisco," Herb Caen won a special Pulitzer Prize for his continuing contribution as a voice and conscience of the city. He was a good friend to many of us.
http://www.sfgate.com/columnists/caen/
1966 - Percy Sledge's "When A Man Loves A Woman" is released.
1966 - The Righteous Brothers' "(You're My) Soul and Inspiration" hits #1
1967 - The Sopwith Camel, Quicksilver Messenger Service, Big Brother and the Holding Company, Country Joe & the Fish, Grateful Dead play at the San Francisco Longshoreman's Hall. The Doors play before their first large crowd when they appear (along with Jefferson Airplane) in front of 3,000 at a show in Venice, CA.
http://images.wolfgangsvault.com/images/catalog/thumb/LSH670409-B-HB.jpg
1967 – The maiden flight of the Boeing 737.
1969 – The Chicago Eight – Abbie Hoffman, Jerry Rubin, David Dellinger, Tom Hayden, Rennie Davis, John Friones, and Lee Weiner - plead not guilty to federal charges of conspiracy to incite a riot at the 1968 Democratic national Convention in Chicago.
1970 - Paul McCartney announces the official break-up of the Beatles.
1970 - Grateful Dead and Miles Davis Quintet play at the San Francisco Fillmore East.
1971 - General Motors recalls 6,700,000 vehicles vulnerable to motor mount failure. It is the largest voluntary safety recall in the industry's history.
1971 - Top Hits
"Just My Imagination (Running Away with Me)" - The Temptations
"For All We Know" - Carpenters
"What's Going On" - Marvin Gaye
"After the Fire is Gone" - Conway Twitty & Loretta Lynn
1973 - Tommy Aaron became the second native son from Georgia to win the Masters golf title at Augusta. The first Georgian to accomplish the feat was Claude Harmon in 1948.
1973 - Rock group Queen has its debut performance at the Marquee Theater in London. The group's biggest hits are "Crazy Little Thing Called Love,'' "Another One Bites the Dust'' and "We Are the Champions/We Will Rock You.''
1973 - Otto Kerner, former governor of Illinois, was convicted for his role in an illegal racetrack scheme.
1974 – San Diego Padres owner Ray Kroc addressed fans: "Ladies & gentlemen, I suffer with you. I've never seen such stupid baseball playing in my life".
1974 - Bruce Springsteen meets rock critic Jon Landau, who would go on to manage the singer and successfully hype him as "rock and roll's future."
1977 - The Swedish pop group Abba made its debut at number one on the American pop charts, as "Dancing Queenrecord in the U.S. http://abba.muziek.net/
1979 - The 51st Annual Academy Awards ceremony at Los Angeles' Dorothy Chandler Pavilion (L.A. Music Center), with Johnny Carson as the host. The Best Picture" became the most popular
, "The Deer Hunter" (Barry Spikings, Michael Deeley, Michael Cimino, John Peverall, producers), also won for Best Director (Michael Cimino); Best Supporting Actor (Christopher Walken); Best Film Editing (Peter Zinner); and Best Sound (Richard Portman, William McCaughey, Aaron Rochin, C. Darin Knight). The Best Actor and Actress awards for performances in "Coming Home" were awarded to Jon Voight and Jane Fonda, respectively. This 1978 film also won a golden statuette for Best Writing/Screenplay Written Directly for the Screen (Nancy Dowd, Waldo Salt, Robert C. Jones). The intense "Midnight Express" won for Best Music/Original Score (Giorgio Moroder) and Best Writing/Screenplay Based on Material from Another Medium (Oliver Stone). The Oscar for Best Actress in a Supporting Role went to Maggie Smith in "California Suite", the Best Music/Song Oscar, for "Last Dance" from "Thank God It's Friday", went to Paul Jabara.
http://www.infoplease.com/ipa/A0149424.html
1979 - Top Hits
"I Will Survive" - Gloria Gaynor
"What a Fool Believes" - The Doobie Brothers
"Sultans of Swing"- Dire Straits
"I Just Fall in Love Again" - Anne Murray
1980 - Two days prior to the start of the season, the Durham Bulls uniforms are stolen. Atlanta's minor league director, Hank Aaron, sends the team a set of used Braves uniforms to wear on the road as the team decides to wear its road uniforms at home.
1981 – Fernandomania began: In his first start, LA Dodgers Fernando Valenzuela beat the Houston Astros 2-0. In 1981, the 20-year-old Valenzuela took Los Angeles and MLB by storm, winning his first 8 decisions and leading the Dodgers to the World Series. That year, Valenzuela became the only player in Major League history to win the Rookie of the Year award and the Cy Young Award in the same season, adding the Silver Slugger Award and the World Series championship for good measure. With his youthful charm, a devastating screwball, a Ruthian physique", and a connection with Los Angeles' large Latino community, Valenzuela touched off the early '80s craze dubbed "Fernandomania". Games at Dodger Stadium became must-see events and generated a cacophony in the stands. Many fans had always brought transistor radios to the games to listen to Vin Scully announcing the game. Fernando brought many Latin fans to the ballpark for the first time and they would listen to the Spanish translation by Jaime Jerrin. Even if you did not have a radio of your own, you could hear easily both broadcasts...add a Dodger Dog and a beer, and…
1984 – The 56th Annual Academy of Awards at the Dorothy Chandler Pavilion, Los Angeles, with Johnny Carson as host. "Terms of Endearment" (James L. Brooks, producer) was voted Best Picture of 1983. "Terms" also won for Best Director (James L. Brooks, again ... and, again for Best Writing/Screenplay Based on Material from Another Medium); and Best Supporting Actor (Jack Nicholson); and for Best Actress (Shirley MacLaine). MacLaine had been nominated five times over 26 years before winning the statuette. Of course, since she could see into the future, she knew that this would happen. Robert Duvall picked up the Best Actor Award ("Tender Mercies") and the Best Supporting Actress title was bestowed on Linda Hunt for "The Year of Living Dangerously". A foreign film, "Fanny och Alexander", won three Academy Awards: Best Costume Design (Marik Vos-Lundh), Best Art Direction/Set Decoration (Anna Asp, Susanne Lingheim), and Best Cinematography (Sven Nykvist). Another film that endeared itself to audiences in 1983 was "The Right Stuff", honored for Best Music/Original Score (Bill Conti); Best Effects/Sound Effects Editing (Jay Boekelheide); Best Film Editing (Glenn Farr, Lisa Fruchtman, Stephen A. Rotter, Douglas Stewart, Tom Rolf); and Best Sound (Mark Berger, Thomas Scott, Randy Thom, David MacMillan). Put the whole evening together and you get the Best Music/Song: "Flashdance...What a Feeling" (Giorgio Moroder-music, Keith Forsey and Irene Cara-lyrics) from the movie, "Flashdance".
http://www.infoplease.com/ipa/A0149580.html
1985 - Tom Seaver broke a major-league baseball record, held by Walter Johnson, as he started his 15th opening-day game. The Chicago White Sox defeated the Milwaukee Brewers 4-2. With the win, 'Tom Terrific' extended his opening day record to 7-1. He had thrown openers for the New York Mets, Cincinnati Reds and the Chicago White Sox.
1987 - Top Hits
"Nothing's Gonna Stop Us Now" - Starship
"Tonight, Tonight, Tonight" - Genesis
"Come Go with Me" - Expose
"Ocean Front Property" - George Strait
1988 - Residents of Sioux City, Iowa awoke to find 2 inches of snow on the ground following a record high of 88 degrees the previous afternoon.
1989 - Eighteen cities in the southwestern U.S. reported new record high temperatures for the date. The afternoon high of 80 degrees at Eureka, CA established a record for the month of April.
1991 - A large portion of the east was battered by severe thunderstorms with 503 severe weather events reported. 38 tornadoes touched down with the most significant one beginning its 18 mile path at Guthrie, Kentucky. This tornado, rated F2, did over $500,000 in damage. 3 inch diameter hailstones fell in Switzerland County in Indiana. 2 people were killed and 86 were injured from intense straight line thunderstorm winds exceeding 100 mph in West Virginia. Gatesburg, Pennsylvania reported a wind gust to 90 mph.
1993 - The Colorado Rockies played their first official National League game defeating the Montreal Expos, 11-4, behind first-inning home runs from leadoff hitter Eric Young and Charles Hayes. 80,277 fans packed Denver's Mile High Stadium to set a major league Opening Day attendance record, surpassing the 78,672 who saw the San Francisco Giants and the Los Angeles Dodgers open the 1958 season at the Los Angeles Coliseum
1995 - Glasgow, Montana recorded 12.2 inches of snow in 24 hours -- its greatest 24 hour snowfall on record.
1996 - Frank Kucharski of Chester, Connecticut attends his 22nd consecutive Yankee season opener at the stadium.
2000 - In a pair of legal setbacks for Al Gore, a Florida state judge refused to overturn George W. Bush's certified presidential election victory in Florida and the US Supreme Court set aside a ruling that had allowed manual recounts.
2000 - PepsiCo agrees to pay $13.4 billion to acquire Quaker Oats.
2000 - Indian first baseman Jim Thome strikes out five times to tie a major league record. Cleveland prevails posting a 17-4 victory over the Devil Rays.
2000 - The Twins beat the Royals, 13-7, as both teams each hit three consecutive home runs in the same game for the first time in Major League history. Ron Coomer, Jacque Jones and Matt Lecroy connect consecutively in the sixth for Minnesota and Carlos Beltran, Jermaine Dye and Hector Carrasco go back-to-back-to-back for Kansas City.
2001 - Willie Stargell, the all-time Pirate career leader in home runs, RBIs and extra base hits, dies from kidney problems at the age of 61. After leading the Bucs to the 1979 World Championship, 'Pops', a career .282 hitter, became the oldest player (39) to win a MVP award when he shares the award with Keith Hernandez.
2001 - Pittsburgh's PNC Park makes its major league debut as hometown product, Sean Casey, leads the visiting Reds past the Pirates, 8-2. The Cincinnati first baseman, who hit the first home run at Miller Park three days ago, goes 4-for-4 and again has the honor of hitting the first round tripper in a major league park's history. The bat, which is used to hit both historic homers, is sent the Hall of Fame.
2003 - Baghdad fell to U.S. forces, ending the invasion of Iraqi but resulting in widespread looting.
2004 - The Yankees and Joe Torre agree to three-year extension. The contract also includes an additional six-year deal in which the 62-year old manager will serve as a team advisor through the 2013 season.
2008 - Elton John performed in concert at New York's Radio City Music Hall to raise funds for Hillary Clinton's US Presidential campaign. With ticket prices ranging from $125 to $2,300, the effort took in over $2.5 million.
2012 – "The Lion King" becomes highest grossing Broadway show after overtaking "The Phantom of the Opera".
2012 – Facebook acquired Instagram for @1 billion.
2014 - A flaw in OpenSSL, the encryption method for many websites, has been identified, potentially compromising user security data across the Internet; web users are urged to change login names and passwords immediately…now the new normal.
2014 - The University of Connecticut achieved a second championship as the women's basketball team took home the NCAA championship title after a 79-58 victory over Notre Dame. The men's basketball team won the NCAA title this season, defeating Kentucky, 60-54.
NBA Champions
1959 - Boston Celtics
1960 - Boston Celtics

Stanley Cup Champions
1932 - Toronto Maple Leafs
1935 - Montreal Maroons
1946 - Montreal Canadiens
-------------------------------------------------------------

SuDoku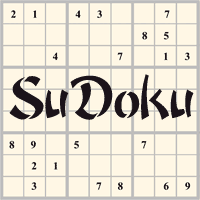 The object is to insert the numbers in the boxes to satisfy only one condition: each row, column and 3x3 box must contain the digits 1 through 9 exactly once. What could be simpler?
http://leasingnews.org/Soduku/soduko-main.htm
--------------------------------------------------------------

Daily Puzzle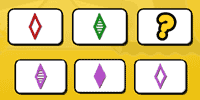 How to play:
http://www.setgame.com/set/puzzle_frame.htm
Refresh for current date:
http://www.setgame.com/set/puzzle_frame.htm
--------------------------------------------------------------


http://www.gasbuddy.com/
http://www.gasbuddy.com/GB_Map_Gas_Prices.aspx
http://www.gasbuddy.com/GB_Mobile_Instructions.aspx
--------------------------------------------------------------

Weather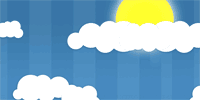 See USA map, click to specific area, no commercials
--------------------------------------------------------------

Traffic Live---
Real Time Traffic Information
You can save up to 20 different routes and check them out with one click,
or type in a new route to learn the traffic live
--------------------------------