Friday, April 5, 2019


Today's Leasing News Headlines
Leasing Industry Leader Joe Woodley Died
Tuesday, Reportedly from a Fall, Hitting his Head
New Hires/Promotions in the Leasing Business
and Related Industries
Maxim Commercial Capital
Joins Funder List/Looking for Broker/Story Credit Lists
Channel Partners: March 2019: Last 20 Deals
Business Type/FICO/TIB/Annual Rev./Funding Amt/Term
What Tom McCurnin Learned from 40 Years
in Banking and Leasing - Part Two
"Understand Your Debtor - Embrace Settlement"
Where America's Bridges Are Crumbling
By Niall McCarthy, Statista
M&T Bank Expands Commercial Equipment Finance Group
and Names Experienced Sales Management Team
Boxer
Riverside County Animal Control Adopt-a-Dog
Manhattan Broker Fair May 6, 2019
Almost Sold Out/Attendance is Limited
News Briefs---
Boeing Races Ahead With 737 Max as Financial Risk Deepens
"The working capital tied up in that is quite mesmerizing."
Ethiopian Airlines Pilots Followed Boeing's Safety Procedures
Before Crash, Report Shows—with Illustrations
Trump Walks Back Threat to Close U.S. Border,
Giving Mexico a '1-Year Warning'
Jeff Bezos to keep 75% of couple's Amazon stock
after finalizing divorce
Broker/Funder/Industry Lists | Features (wrilter's columns)
Top Ten Stories Chosen by Readers | Top Stories last six months
www.leasingcomplaints.com (Be Careful of Doing Business)
www.evergreenleasingnews.org
Leasing News Icon for Android Mobile Device
You May have Missed---
Poem
Sports Brief----
California Nuts Brief---
"Gimme that Wine"
This Day in History
SuDoku
Daily Puzzle
GasBuddy
Weather, USA or specific area
Traffic Live----
######## surrounding the article denotes it is a "press release," it was not written by Leasing News nor has the information been verified. The source noted. When an article is signed by the writer, it is considered a "byline." It reflects the opinion and research of the writer.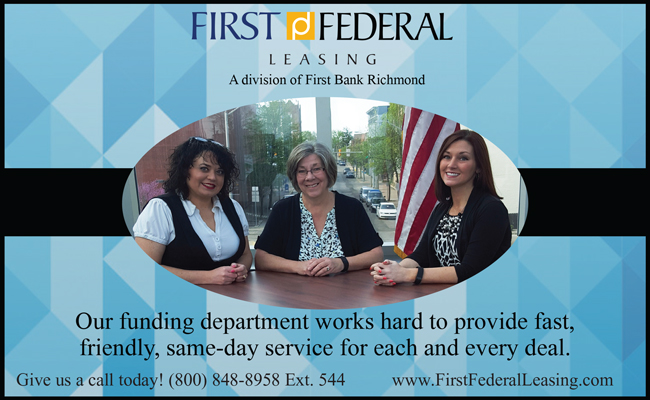 Please send a colleague and ask them to subscribe. We are free
Email kitmenkin@leasingnews.org and in subject line: subscribe


[headlines]
--------------------------------------------------------------
Leasing Industry Leader Joe Woodley Died
Tuesday, Reportedly from a Fall, Hitting his Head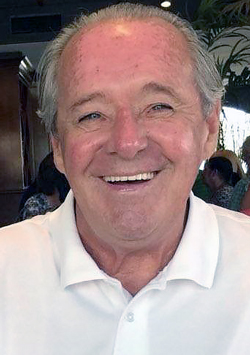 Latest reports show he was 78, retired, living in La Quinta, Southern California. An Obituary has not been posted at this time. He was an honorary member of the National Equipment Finance Association.
The history of the association, as reported
By Leasing News:
"Fisher-Anderson following Chuck Brazier, CLP, Centerpoint, who along with Bette Kerhoulas held the organization together in 2001 when the staff fell to one. Joe Woodley, formerly of Westover Leasing and past president, was brought in as CEO, working part-time to help rebuild the association. Bill Grohe, retired broker/lessor and past president of the association, also works part-time as membership director."
http://leasingnews.org/links_9.htm
"November 20, 2001
"Ex-WAEL Prez to Be New Chief Executive Officer
"Joe Woodley, CLP, is the new full-time United Association of Equipment Leasing (UAEL) Chief Executive Officer. He will continue at Westover Financial. Steve Jones is the president of Westover. He was president of the organization in 1987, when it was the Western Association of Equipment Lessors."
( WAEL )..
Joanie Dalton, former executive former meeting planner, executive director, has been elevated to Chief Operating Officer.
"This is a very, very positive move for our association," Joanie Dalton said. "It is also very positive for me personally and professionally…to have a mentor such as Joe Woodley is perfect. We can provide more benefits to our members. 2002 will be an exciting year for UAEL."
Bill Grohe, who was president of the organization in 1991 when it was WAEL, remains as membership director.
Since the departure of long time executive vice-president Dr. Raymond Williams, CAE, Joanie Dalton along with the executive committee, utilized "outsourcing" to keep the budget in line.
2001 president Chuck Brazier, CLP, Centerpoint Financial, says it is
"time to get the executive committee out of running the office and to spend more time with members, listening to them, providing solutions, and being more active."
http://leasingnews.org/Conscious-Top%20Stories/WAEL_Hist_IV.htm
Late News:
National Equipment Finance Association Press Release
##### Press Release ###########################
In Memoriam: Industry Mourns Passing of Joe Woodley
La Quinta, CA – It is with great sadness that we announce the passing of Joe Woodley. Joe passed away April 2nd after a brief illness. Joe Woodley was a leasing and specialty finance industry veteran and icon who was named as one of the "Top 25 Most Influential People in Leasing." Joe will be missed by his many friends throughout the industry.
In the late 70s and early 80s Joe worked for Colonial Pacific Leasing (CPL), then owned by Roseburg Lumber in the Portland, OR area. John Thorne, the head of CPL at the time, had the idea to build a network of Leasing Brokers, as he saw it as more cost effective than competing for vendor business. Colonial Pacific Leasing was the first to pursue this business and Joe, along with several other individuals who would go on to become leasing industry veterans, were instrumental in helping CPL develop their original broker network.
Joe was already a leasing industry veteran when he went to work for Colonial Pacific Leasing. Upon graduation from the University of Albuquerque, he went to work for Burroughs Corporation and later St. Paul Leasing. From 1977 to 1984 Joe served as the Vice President of Marketing for Colonial Pacific Leasing. Many brokers from the 70s and 80s got their start in the business because of Joe Woodley. He truly believed in the leasing association movement and was at the forefront of the formation of The Western Association of Equipment Lessors (WAEL).
When the association went through tumultuous times in 2001, Joe stepped in as Executive Director and helped to restore the association, then known as UAEL, on a path of stability and growth. He even volunteered to move to Oakland, CA where he resided for two years while he worked tirelessly on association business before moving the UAEL headquarters back to Southern California, closer to his long-time home in La Quinta.
He brought long time industry veteran Bill Grohe in as Membership Director and together they shepherded the association back to a strong financial position. He was instrumental in setting up the merger of UAEL and EAEL, former rival associations. The merged entity later became NEFA and the East and West coast associations became one national body for welcoming Lessors, Brokers, Funding Sources, Service Providers, Suppliers and Attorneys.

In retirement, Joe continued to work for Westover Financial, Whittier, CA, a company he had founded some 14 years earlier. He remained in La Quinta, CA where he resided for over 30 years. Joe touched the lives of many people in the industry through his work with Colonial Pacific Leasing and later through his tenure with the WAEL and UAEL. He had a naturally gregarious nature, a quick wit and a prodigious sense of humor. There are many, many members of the leasing industry who would attest to the fact that they got into this business or stayed in this business because Joe Woodley had words of encouragement for them at a critical time.
Joe Woodley's philosophy could be summed up with the adage, "There are no strangers, only friends we haven't met yet." He continued to make new friends everywhere he went. Those who were fortunate enough to have known him over the years, know what a truly unique individual he was and understand why he will be sorely missed.
If you met Joe, you knew he was unique. If you were lucky, you knew him as a friend.

Joe is survived by his sister Jan Walker from Austin, TX. Joe was 78.
#### Press Release #############################



[headlines]
--------------------------------------------------------------
New Hires/Promotions in the Leasing Business
and Related Industries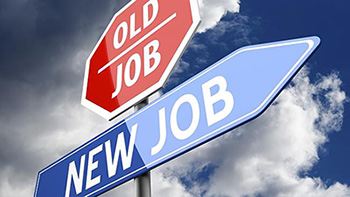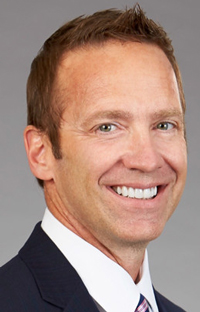 Jon Brown was promoted to Vice President of Sales, Western Alliance Equipment Finance, Phoenix, Arizona. He will help the newly formed national specialty banking group to provide "...access to capital to help healthcare organizations purchase crucial equipment. Hospitals, imaging centers, healthcare suppliers, physician practices and pharmaceutical groups are among the group's core clients." He joined the firm August, 2018. Previously, he was at GE Capital, starting March, 1998, VP, Relationship Manager; promoted January, 2004, Vice President, Relationship Manager; promoted March, 2007, Regional Sales Manager, Vice President; promoted, March, 2009, Vice President, Business/Dealer Development; promoted, July, 2011, VP, Senior Relationship Manager. Previously, he was Vice President, Business Development, Norwest Financial (1995 - 1997); Branch Manager (March, 1989 - 1985). Community Service: Volunteer: Team Manager, Little League International (1983 - 2012). Contributor, United Way Worldwide. Education: Arizona State University, Bachelors, Economics (1983 - 1988). Activities and Societies: Sigma Chi Fraternity. Arcadia High School (1979 - 1983).
https://www.linkedin.com/in/jonbrownlead/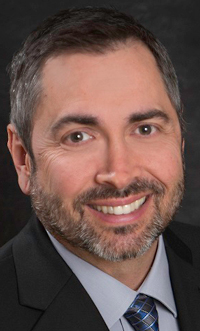 Dana Freeman was hired as Director, Broker Relations, Maxim Commercial Capital, Los Angeles, California. He is located in Fort Collins, Colorado. "In his new role, Freeman manages relationships with finance brokers located nationwide, facilitating hard asset-secured financing in amounts up to $3,000,000 for their clients. Freeman on-boards new broker relationships, provides on-going education about Maxim's finance programs, screens prospective lending opportunities and assists with deal structuring and the contract closing processes." Previously, he was Business Development Officer, Pawnee Leasing Corporation (February, 2018 - March, 2019); Director of Sales and Marketing, DFCO, LLC (April, 2007 - March, 2019); Marketing & Regional Expansion, First Pacific Funding, Inc. (2006 - 2007); Regional Marketing Manager, Pawnee Leasing Corporation (1998 - 2006). Education: State University of New York. Marketing & Visual Communications. https://www.linkedin.com/in/dfcodana/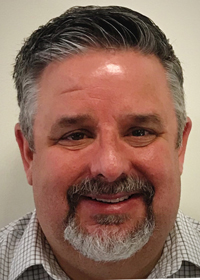 Michael Gregan was promoted to Chief Operating Officer, DLL, Wayne, Pennsylvania. He is located in Johnston, Iowa. He joined the firm June, 1997, as Residual Sales Representative; promoted March, 1999, as Leasing Consultant; promoted, August, 2001, Walkout & Recovery Collector; promoted July, 2003, Indirect Portfolio Workout Collector; promoted, February, 2005, Manager, Monitoring Third Party; promoted January, 20111, Manager, Vendor Services; promoted March, 2012, Director, Contract Management; promoted, September, 2015, Director, Inside Sales. For five months in October, 1999, he was Client Manager, Fidelity Leasing, Inc. Community Service: Volunteer: United Way of Centra Iowa (March, 2012 - Present). Education: LaSalle University, Bachelor of Science (B.S.), Finance (1998). https://www.linkedin.com/in/michael-gregan-5a591713/
Tim Hanchett was hired as SVP, Presidential Financial Corporation, Alpharetta, Georgia. He is located in Greater Detroit, covering Michigan, Ohio, and Pennsylvania. Previously, he was Managing Director of WNB Specialty Finance (August, 2015 - February, 2019); Sr. Vice President, FirstMerit Bank (April, 2013 - July, 2015); Managing Director, Asset Based Lending, Citizens Bank (October, 2004 - April, 2013); First Vice President, NBD; Bank One; Chase (January, 1985 - September, 2004). Education: Central Michigan University, BSBA, Accounting (1980 - 1984). https://www.linkedin.com/in/tim-hanchett-8623074/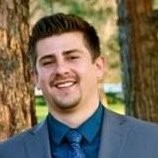 Hank Machado was hired as Vice President of Business Development, Sertant Capital, LLC, Newport Beach, California. He is located in Spokane, Washington. Previously, he was Branch Sales Manager, Balboa, Capital (June, 2014 - March, 2019). Education: Colorado State University (2012 - 2014). https://www.linkedin.com/in/hank-machado-38b638146/
Richard Marsh was hired as Vice President, Execucor Financial Limited, Oakville, Ontario, Canada. Previously, he was Risk Manager, RCAP Leasing (October, 2015 - March, 2019); Associate Director of Credit, CIT (2006 - September, 2015). He joined CIT Financial Ltd, July, 1996, as Assistant Vice President; promoted July, 1996 as AVP. Education: Rensselaer Polytechnic Institute, Business/Commerce, General. Riverdale High School. https://www.linkedin.com/in/richard-marsh-14877888/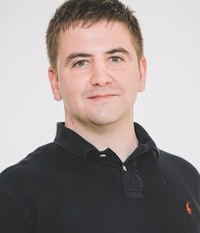 Ryan McNeil was promoted to Manager, Fraud Risk Management at OnDeck, New York, New York. He is located in Denver, Colorado. He started with the firm November, 2012, Senior Credit Analyst; promoted, October, 2015, Fraud Specialist. Previously, he was Managed Services Technician, Servint (December, 2010 - October, 2012); Foreclosure Specialist, BUONASSISSI, HENNING & LASH, PC (January, 2008 - November, 2010). Education: Radford University. Bachelor's degree, English Language and Literature/Letters (2002 - 2006). https://www.linkedin.com/in/ryan-mcneill-48085891/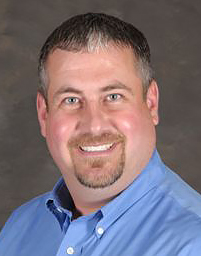 Brian Nave, CLFP, was promoted to Senior Vice President, Commercial Loan Manager, Arvest Bank, Shawnee, Oklahoma. He joined the firm October, 2014, as Equipment Finance Specialist; promoted July, 2015, Senior Vice President, Commercial Banker. Previously, he was Adjunct Professor, Webster University (June, 2011 - December, 2014); Vice President, Arvest Bank (January, 2010 - October, 2014); Senior Vice President, Pinnacle Bank (September, 2007 - November, 2009); Alderman, City of Pea (April, 2006 - December, 2008); Vice President, Bank of Rogers (April, 2006 - September, 2007); Assistant Vice President, Arvest Bank (July, 2004 - April, 2006); Central Office Technician, Salina - Spavinaw Telephone Company (May, 2000 - July, 2004); Assistant Manager, Arby's Foundation (1998 -2000). Community Service: Volunteer, Past President, Crawford County Optimist Club (August, 2013). Education: Northeastern State University, Bachelor's Degree, The Science of Technology Education (2001). Northeastern State University, Master's Degree, Business Administration (2001 - 2003).
https://www.linkedin.com/in/brian-nave-clfp-1418507/
Justin Rasch was hired as Senior Finance Manager, Everlasting Capital, Rochester, New Hampshire. Previously, he was Senior Leasing Consultant, Beacon Funding (June, 2017 - March, 2019); Franchise Finance Manager, Direct Capital Corporation (2011 - May, 2017). Education: Keiser University. https://www.linkedin.com/in/justin-rasch-145a283b/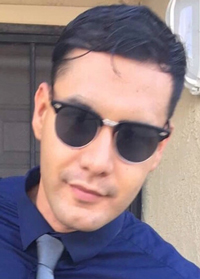 German Ruiz was promoted at Balboa Capita, Costa Mesa, California, to Account Manager. He joined the firm April, 2018 as Account Executive; promoted August, 2018, Account Executive 2; promoted April, 2019, Account Manager. Previously, he was NSR, SBGA Merchant Services (January, 2018 - March, 2018); Operations Manager, Better Life Organics (2012 - May, 2017). Licensing: Marketing, Orange Coast College (Issued December, 2015. Expired, December, 2015). Education: Concordia University Irvine, Bachelor's degree, Finance, General (2013 - 2015). Orange Coast College, Certification, Marketing (2015).
https://www.linkedin.com/in/german-ruiz-506a31149/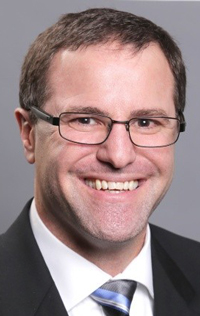 Brian Scott was promoted to Senior Vice President, to lead Phoenix, Arizona, Western Equipment Finance's newest national specialty group. He joined the firm December, 2017, and previous position was Managing Director, Equipment Finance. Previously, he was a VasoHealthcare, starting April, 2010 as Director, Financial Services; promoted September, 2012, Vice President, Finance and Services. National Business Unit Manager: Financial Services, Ledford Medical Sales (October, 2006 - March, 2010); Manager, Credit and Leasing, Philips, (June, 2001 - October, 2006); Sales Mortgage Specialist, Banc One Financial Services (February, 2000 - June, 2001); Credit Analyst, Safeco Credit Company (February, 2000 - June,2001); Branch Manager, Commercial Credit (June, 1998 - February, 2000); Executive Branch Manager, Transamerica Financial Services (August, 1997 - June, 1998). Education: Darla Moore School of Business. Bachelor of Science, Marketing and Finance (1988 - 1992).
https://www.linkedin.com/in/bdscott/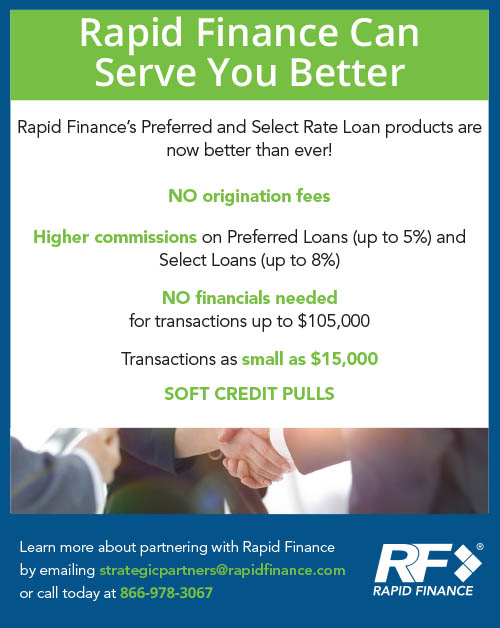 [headlines]
--------------------------------------------------------------




Joins Funder List/Looking for Broker/Story Credit Lists
Name
In Business Since
Contact
Website
Leasing Association

Maxim Commercial Capital, LLC2009
Dana Freeman, Director
Broker Relations
213-425-3163
Dana@maximcc.com
maximcc.com
AACFB, CLFP, ELFA, NEFA


30

Y

Y
A -Accepts Broker Business | B -Requires Broker be Licensed
| C -Sub-Broker Program| D -"Private label Program"
| E - Also "in house" salesmen
Lists:
Funder List "A"
http://leasingnews.org/Funders_Only/Funders.htm#1stebl
Looking for Broker List
http://leasingnews.org/Funders_Only/New_Broker.htm
Story Credit List
http://leasingnews.org/Story_Credit/Story_Credit.htm
[headlines]
--------------------------------------------------------------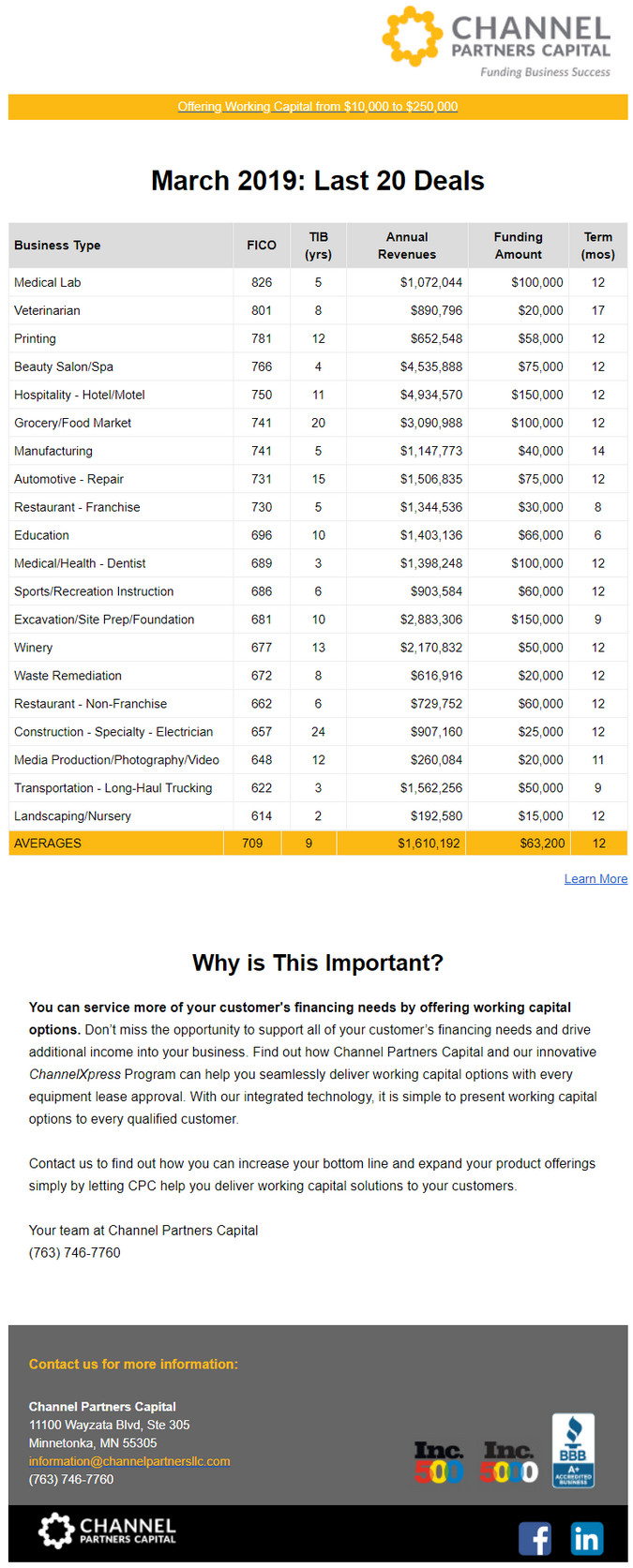 [headlines]
--------------------------------------------------------------
What Tom McCurnin Learned from 40 Years
in Banking and Leasing - Six Parts


Part Two

Understand Your Debtor - Embrace Settlement

I started working on collecting obligations when I worked for Bank of America in the 1980s, traveling in my Volkswagen Bug from Fresno to San Diego, being in court four times a week. I learned a lot from running that circuit, mainly that a collection lawyer needs to have a lot of tools in his or her toolbox. If a sledgehammer is only tool the lawyer possesses, then the world will always look like a bed of nails. Judges are busy people and they appreciate well prepared lawyers with concise arguments.
▪ Understand Your Debtor Because All Debtors Are Different. Some got there through good intentions and some are genuinely crooks. Is the debtor not paying only you? Is the debtor not paying everyone? A CBR will tell you a lot about your borrower. The client's risk manager and the lawyer have to figure this out, before figuring out a strategy. One size does not fit all. The risk manager will be able to understand what the limits of the debtor are and will be able to recommend a reasonable settlement or peddle to the metal litigation.
▪ Understand Pre-Judgment Remedies. Most states have various forms of pre-judgment remedies, usually called Replevin (writ of possession to seize the collateral) or Attachment (to seize bank accounts) all before trial.While these sound great, for the vast majority of collection cases, those remedies are unnecessary or unwise. Do you know what shape your collateral is in? Can you obtain landlord permission? Is the collateral marketable? Are you prepared to risk conducting a commercially reasonable sale? Often it is simply easier to waive the collateral and simply proceed to judgment against the borrower and any guarantors. This is where an experienced risk manager can make these good decisions.
▪ Be Proactive. Be first to the feast. Don't dawdle, file the lawsuit quickly and get into court quickly and make sure your lawyer understands the necessity for speed. I can't tell you how many times being first to have a judgment has saved the day. If you're first to judgment, you'll be the first to negotiate with the debtor.
▪ Aggressive Collection Actions Are Not Necessarily the Best Collection Actions. I'd rather be more efficient in my strategies, rather than hammering the debtor with a sledge hammer. Don't get me wrong, sometimes a well-timed writ of attachment or a fraudulent conveyance action will get results. Other times, the best strategy is a simple phone call to the debtor or his or her counsel.
▪ Embrace Settlement.I' d rather have a bad settlement than a good lawsuit. If the company truly understands the debtor, you'll know what a reasonable settlement with the borrower looks like in a perfect world.
▪ Use Asset Searches and Credit Reports. A good asset search service will be able to provide specific information about two critical pieces of low hanging fruit for company—real estate and bank accounts. A credit report will tell you if the borrower is not paying anyone or is being selective in his or her payments. This information will assist the company and the lawyer in understanding what a good settlement will look like.

Part One
'Good Business Practices Matters"
http://leasingnews.org/Conscious-Top%20Stories/leasing_cases.html
[headlines]
--------------------------------------------------------------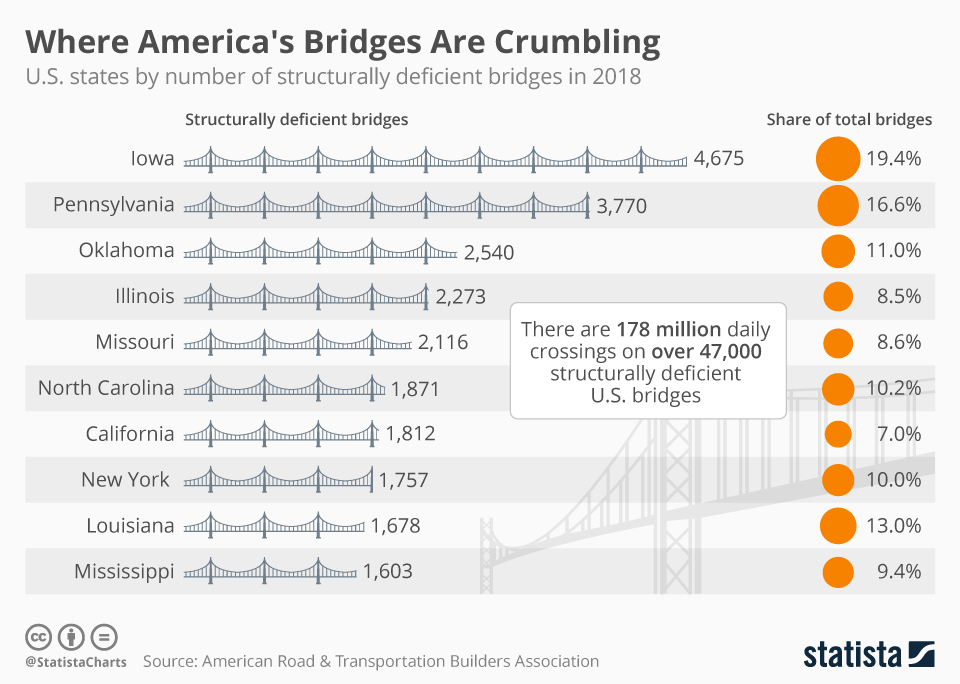 Back in August 2007, the dangerous and decaying state of America's infrastructure became a shocking reality when the I-35W Mississippi River Bridge in Minneapolis collapsed, sending vehicles crashing into the river below. 13 people were killed while another 145 were injured. Last August, a bridge collapse in Genoa, Italy, shocked the world with 43 people losing their lives. After that catastrophe, many countries, including the United States, started to seriously look at the state of their deteriorating infrastructure.
A new analysis from the American Road & Transportation Builders Association (ARTBA) has found that over 47,000 bridges in the U.S. are structurally deficient. Placed end-to-end, they would stretch nearly 1,100 miles, from Chicago to Houston. As of 2018, the total repair bill would be an estimated $171 billion.
U.S. drivers cross those bridges 178 million times a day on average and at the current rate, it would take 80 years to fix all of them. With a total of 4,675 of them, Iowa has the most structurally deficient bridges, followed by Pennsylvania (3,770) and Oklahoma (2,540).
By Niall McCarthy, Statista
https://www.statista.com/chart/12737/thousands-of-american-bridges-are-falling-apart/


[headlines]
--------------------------------------------------------------
##### Press Release ############################
M&T Bank Expands Commercial Equipment Finance Group
and Names Experienced Sales Management Team

Baltimore, Md. - M&T Bank has begun a series of steps to grow its Commercial Equipment Finance Division and serve more commercial and municipal customers across the country.
The changes include a team of experienced equipment financing specialists appointed to management roles and the development of a transactional sourcing desk to acquire equipment financing transactions.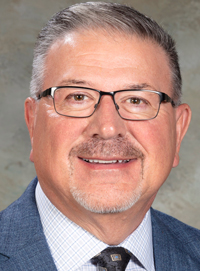 John Wolfe has been named Director of Business Development. Wolfe will oversee the organizational sales team serving commercial clients within the bank's footprint and develop the group specializing in acquiring equipment financing transactions. He has been with M&T Bank for 33 years, spending the past 11 years in the Commercial Equipment Finance Group responsible for business development efforts in the Mid-Atlantic footprint along with transactional business, including large ticket and renewable energy. Prior to his move to the Equipment Finance Group he was in M&T's Finance Division.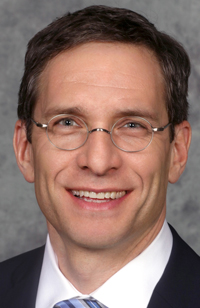 Reporting to Wolfe will be Scott Weissmann Group Manager responsible for direct originations within M&T's regional markets.
Weissmann's career spans 30 years and he has 12 years of experience at M&T Bank, holding positions as Equipment Finance Representative, Commercial Banking Senior Relationship Manager and Sales Manager. He is responsible for managing equipment finance business development activities across the bank's eight-state footprint.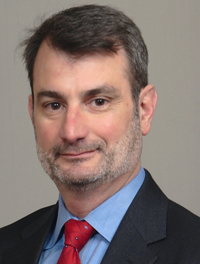 Mark Adiletta, Group Manager responsible for renewable energy and transactional business for a nationwide platform.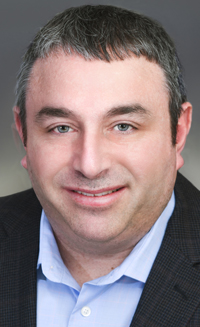 Doug Simon has been appointed Head of Equipment Management. He has more than 20 years of experience in the equipment finance industry with a background in equipment management including residual evaluation, negotiating renewals and purchase options, as well as off-lease equipment remarketing.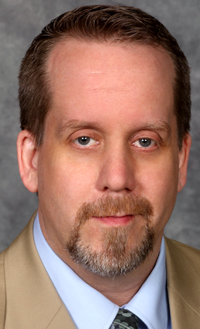 Lou Zachman has been named Director of Risk Mitigation. Lou has more than 20 years of experience in the banking and equipment finance industries focusing on credit and risk management functions. Additionally, Lou has experience as a Senior Relationship Manager and in Private Equity.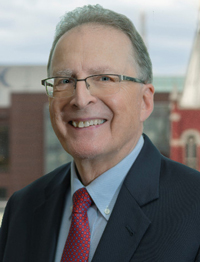 Frank Campagna, Group Vice President for Equipment Finance at M&T, commented, "M&T Bank has a 160-year track record as one of the nation's top performing regional banks. We've built strong relationships with customers across our retail bank footprint and these steps to begin financing more commercial equipment nationally is a natural evolution for this business."
About M&T Bank
M&T Bank Corporation is a financial holding company headquartered in Buffalo, New York. M&T's principal banking subsidiary, M&T Bank, operates banking offices in New York, Maryland, New Jersey, Pennsylvania, Delaware, Connecticut, Virginia, West Virginia and the District of Columbia. Trust-related services are provided by M&T's Wilmington Trust-affiliated companies and by M&T Bank.
About M&T Bank Commercial Equipment Finance
The Commercial Equipment Finance Department of M&T Bank partners with commercial clients to assist them in up to 100 percent financing for new and used equipment. Our goal is to provide our clients with the resources, information and counsel they require to make the best financing choices. Credit decisions are made locally to insure we are serving the interests of the community. We offer a full range of loan and lease finance products for many types of equipment including: Aircraft, Construction, Food Processing, Manufacturing, Medical, Printing, Rail, Renewable Energy, and Truck, Trailer and Vehicle.
### Press Release ############################

[headlines]
--------------------------------------------------------------
[headlines]
--------------------------------------------------------------
Boxer
Riverside County Animal Control Adopt-a-Dog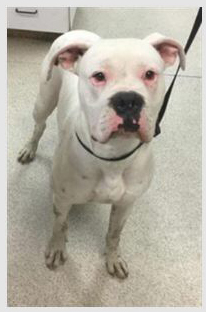 ID #A1510516
Male
White
1 Year, 1 month old
Shelter since March 29, 2019
For more information about this animal, call:
Riverside County Animal Control - Riverside Shelter at (951) 358-7387
Ask for information about animal ID number A1510516
Ask for location of Boxer, as it may be:
Western Riverside County/City Animal Shelter
6851 Van Buren Blvd
Jurupa Valley, CA 92509
Riverside Only
Monday - Friday 11 a.m. to 6 p.m.
Saturday 11 a.m. to 5 p.m.
Closed Sundays & Holidays
[headlines]
--------------------------------------------------------------
Manhattan Broker Fair May 6, 2019
Almost Sold Out/Attendance is Limited

"Broker Fair 2019 at the Roosevelt Hotel, 45 E 45th Street, Manhattan, New York, will be the largest gathering of merchant cash advance and business loan brokers in the country," declares deBanked Publisher and Sponsor Sean Murray. The three platinum sponsors are Rapid Finance, National Funding, and Funding Metrics. The event is on pace to sell out entirely.
Two Leasing News Advisors will speak on equipment leasing:

Phil Dushey
Global Financial Services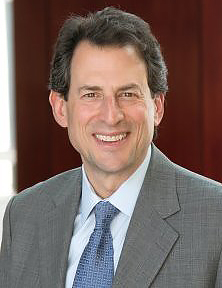 Edward P. Kaye, Esq.
Access Commercial Capital, LLC
President of Directors
the National Vehicle Leasing Association.
Register:
https://brokerfair.org/register/
For more information about the Manhattan Broker Fair
presented by deBanked:
https://brokerfair.org/pages/about-conference/
[headlines]
--------------------------------------------------------------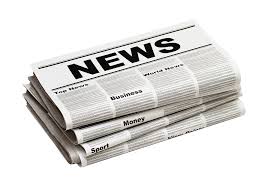 News Briefs----
Boeing Races Ahead With 737 Max as Financial Risk Deepens
"The working capital tied up in that is quite mesmerizing."
https://www.bloomberg.com/news/articles/2019-04-03/boeing-s-financial-risk-deepens-as-737-max-factory-dilemma-looms?srnd=premium
Ethiopian Airlines Pilots Followed Boeing's Safety Procedures
Before Crash, Report Shows—with Illustrations
https://www.nytimes.com/2019/04/04/world/asia/ethiopia-crash-boeing.html
Trump Walks Back Threat To Close U.S. Border
Giving Mexico A '1-Year Warning'
https://www.npr.org/2019/04/04/709933534/trump-walks-back-threat-to-close-u-s-border-giving-mexico-a-1-year-warning
Jeff Bezos to keep 75% of couple's Amazon stock
after finalizing divorce
https://www.cnbc.com/2019/04/04/mackenzie-bezos-to-keep-25-percent-of-couples-amazon-stock-after-finalizing-divorce.html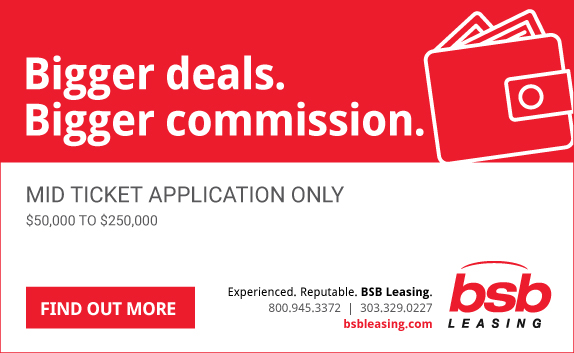 [headlines]
--------------------------------------------------------------


You May Have Missed---
The Silver Lining of Lease Accounting by Ralph Petta, ELFA:
What Organizations Should Know About Leasing Standards
https://www.manufacturing.net/article/2019/04/silver-lining-lease-accounting-what-organizations-should-know-about-leasing-standards
[headlines]
--------------------------------------------------------------
Poem
Rain, rain, go away,
Come again some other day,
Little Johnny wants to play.
Rain, rain, go to Spain,
Never show your face again.
[headlines]
--------------------------------------------------------------

Sports Briefs---

Sacramento proposes $33 million package
to lure Major League Soccer
https://www.sacbee.com/news/local/article228782989.html
New York Jets are getting new uniforms:
Here are 13 other NFL teams that should change, too
https://www.usatoday.com/story/sports/nfl/2019/04/04/nfl-uniforms-change-jets-eagles-browns-patriots-broncos/3360200002/
Keith Reaser signs with Chiefs as first AAF player
to land in NFL after shutdown, per report
https://www.usatoday.com/story/sports/nfl/chiefs/2019/04/04/aaf-nfl-player-signing-keith-reaser-chiefs/3367432002/
[headlines]
--------------------------------------------------------------


California Nuts Briefs---
It takes a $300,000 salary to be middle class in cities
like San Francisco and NYC, and a financial expert gives why
https://finance.yahoo.com/news/households-need-earn-300000-year-live-middle-class-lifestyle-174504164.html

[headlines]
--------------------------------------------------------------



"Gimme that Wine"

http://www.youtube.com/watch?v=EJnQoi8DSE8
Gallo Acquires 30 Brands, Six Wineries from
Constellation Brands in $1.7 Billion Deal
https://www.winebusiness.com/news/?go=getArticle&dataId=212102
Northern California wine industry leaders to tackle luxury,
other top trends at April 18 conference
https://www.northbaybusinessjournal.com/events/9421245-181/california-north-coast-wine-industry-conference
Free Wine App
https://www.nataliemaclean.com/mobileapp/

Wine Prices by vintage
http://www.winezap.com
http://www.wine-searcher.com/
US/International Wine Events
http://www.localwineevents.com/
Leasing News Wine & Spirits Page
http://two.leasingnews.org/Recommendations/wnensprts.htm
[headlines]
----------------------------------------------------------------
This Day in History

1614 - Powhatan Indian princess Pocahontas (d. 1617) married English Jamestown colonist John Rolfe in Virginia. Their marriage brought a temporary peace between the English settlers and the Algonquians. In 1616, the couple sailed to England. The "Indian Princess" was popular with the English gentry.
1621 - The Mayflower sailed from Plymouth on a return trip to England.
1649 – Elihu Yale (d. 1721) was born in Boston. He was Governor of the East India Company settlement in Fort St. George, at Madras, India, and a benefactor of the Collegiate School in the Connecticut Colony, which in 1718, was renamed Yale College in his honor.
1761 - Sybil Ludington (d. 1839), daughter of Colonel Henry Ludington, was born in Kent, NY. She was a heroine of the Revolutionary War who became famous for her night ride on April 26, 1777 to alert rebel forces to the approach of the British regular forces. She rode forty miles through the night to warn militiamen under the control of her father that British troops were planning to invade Danbury, Connecticut. On her way to gather her Father's troops, she warned the people of Danbury. Due to her father's position, Sybil had to move from town to town following her father, and unknowingly playing an important role in the success of the colonies. The afternoon after Sybil's ride through Danbury, the British troops burned down three buildings and destroyed multiple houses, but thankfully did not kill that many people. She rode into the damp hours of darkness, through Carmel to Mahopac, then to Kent Cliffs, from there to Farmers Mills and back home. She used a stick to prod her horse and knock on doors. She managed to defend herself against a highwayman with a long stick. When, soaked with rain and exhausted, she returned home, most of the 400 soldiers were ready to march.
1768 - The first English-speaking Chamber of Commerce in the world was established by 20 merchants at a meeting at Fraunces Tavern, New York City, "…for promoting and encouraging commerce, supporting industry, adjusting disputes relative to trade and navigation, and procuring such laws and regulations as may be found necessary for the benefit of trade in general…" John Cruger was the first president.
1792 - President George Washington exercised his authority to veto a bill, the first time this power is used in the United States. The bill outlined a new apportionment formula submitted by then Secretary of State Thomas Jefferson. Apportionment described how Congress divides seats in the House of Representatives among the states based on the US census figures. President Washington thought the bill gave an unfair advantage to the northern states.
1850 – The California Legislature passed an act for the incorporation of San Francisco. San Francisco was founded on June 29, 1776, when colonists from Spain established Presidio of San Francisco at the Golden Gate. In 1835, Englishman William Richardson erected the first independent homestead, near a boat anchorage around what is today Portsmouth Square. Together with Alcalde (Mayor) Francisco de Haro, he laid out a street plan for the expanded settlement, and the town, named Yerba Buena, began to attract American settlers. It was renamed San Francisco on January 30, 1847. The Gold Rush of 1849 brought rapid growth, making it the largest city on the west coast at the time.
1854 - Thousands of people gathered at the Plaza for dedication of the new San Francisco City Hall bell. Fire Chief Engineer Duane broke a bottle of champagne over the bell that was also to be used for alarms of fire. The tower was to be used by fire spotters.
1856 - The birthday of Booker Taliaferro Washington (d. 1915), black educator and leader, born at Hale's Ford, Franklin County, VA. He wrote in "Up from Slavery:" "No race can prosper till it learns that there is as much dignity in tilling a field as in writing a poem." Between 1890 and 1915, Washington was the dominant leader in the African-American community. Washington was from the last generation of black American leaders born into slavery and became the leading voice of the former slaves and their descendants. They were newly oppressed in the South and the Jim Crow discriminatory laws enacted in the post-Reconstruction Southern states in the late 19th and early 20th centuries. His base was the Tuskegee Institute in Alabama. As lynchings in the South reached a peak in 1895, Washington gave a speech, known as the "Atlanta Compromise," which brought him national fame. He called for black progress through education and entrepreneurship, rather than trying to challenge directly the Jim Crow segregation and the disenfranchisement of black voters in the South. Washington mobilized a nationwide coalition of middle-class blacks, church leaders, and white philanthropists and politicians, with a long-term goal of building the community's economic strength and pride by a focus on self-help and schooling. But, secretly, he also supported court challenges to segregation and passed on funds raised for this purpose. Decades after Washington's death in 1915, the Civil Rights Movement of the 1950s took a more active and militant approach, which was also based on new grassroots organizations based in the South, such as CORE, SNCC and SCLC.
http://www.historycooperative.org/btw/
1858 - Washington Atlee Burpee (d. 1915) was born in Sheffield, New Brunswick, Canada. He was the founder of the W. Atlee Burpee & Company.
1862 – The Battle of Yorktown began, fought from April 5 to May 4, 1862, as part of the Peninsula campaign. Union Gen. George McClellan's Army of the Potomac encountered Gen. John Magruder's small Confederate force. McClellan suspended his march up the Peninsula toward Richmond and settled in for siege operations. He planned a massive bombardment for dawn on May 5, but the Confederate army slipped away during the night of May 3.
1865 – The Battle at Amelia Springs near Jetersville, Virginia was an engagement between the Union Army and the Confederate Army of Northern Virginia that occurred during the Appomattox Campaign. It was followed by a second rear guard action near the same location on the night of April 5, 1865 and morning of April 6, 1865 during the Union Army pursuit of the Confederate forces (Army of Northern Virginia and Richmond local defense forces) which were fleeing westward after the fall of Petersburg and Richmond at the Third Battle of Petersburg on April 2, 1865. The actions took place just prior to the Battle of Sailor's Creek on April 6, 1865. That battle would be the last major engagement between the Union Army under the overall direction of Union General-in-Chief, Gen. Ulysses S. Grant and Gen Robert E. Lee's Army of Northern Virginia before that Confederate army's surrender at Appomattox, Virginia on April 9, 1865.
1869 - Daniel Bakeman, the last surviving soldier of the U.S. Revolutionary War, died at the age of 109. Bakeman said he was born on October 9, 1759 in upstate New York to Dutch immigrants. At the age of twelve, he married Susan Brewer (who was fourteen and a half) on August 29, 1772. Their marriage, at 91 years and 12 days, is the longest claimed on record and also the only marriage claimed to have exceeded 90 years.
1871 - Glenn Scobey "Pop" Warner (d. 1954), football player and coach, born at Springville, NY. After playing several sports at Cornell, Warner began coaching football, most notably at the Carlisle Indian School where he coached Jim Thorpe. He coached three undefeated teams at the University of Pittsburgh and went to the Rose Bowl three times with Stanford. He ended a 44-year career at Temple.
1892 - The Ithaca, NY Daily Journal published an ad introducing a new 10 cent ice cream specialty called a Cherry Sunday.
1900 - Actor Spencer Tracy (d. 1967) was born in Milwaukee. One of the major stars of Hollywood's Golden Age, Tracy was nominated for nine Academy Awards for Best Actor and won two, sharing the record for nominations in that category with Laurence Olivier. In 1999, the American Film Institute ranked Tracy as the 9th greatest male star of Classic Hollywood Cinema.
1906 - Hipster, flipster, musician Lord Richard Buckley was born Richard Myrle Buckley (d. 1960), Tuolumne, California.
http://www.lordbuckley.com/LBC/The_Printheads/TheLordWhoBecame.html
http://www.lordbuckley.com/LBC/LBC_Misc_Pages/LBC.html
http://singersong.homestead.com/LordBuckley.html
http://dir.salon.com/story/people/feature/2002/06/26/buckley/print.html
1908 – Actress Bette Davis (d. 1989), she of 'the eyes,' was born Ruth Elizabeth Davis in Lowell, MA. In 1999, Davis was placed second on the American Film Institute's list of the greatest female stars of Classic Hollywood Cinema. She was noted for her willingness to play unsympathetic, sardonic characters and was reputed for her performances in a range of film genres, from contemporary crime melodramas to historical and period films and occasional comedies, although her greatest successes were her roles in romantic dramas. Davis was the co-founder of the Hollywood Canteen and was the first female president of the Academy of Motion Pictures Arts and Sciences. She won the Academy Award for Best Actress twice, was the first person to accrue ten Academy Award nominations for acting, and was the first woman to receive a Lifetime Achievement Award from the AFI.
1909 – Albert R. Broccoli (d. 1996) was born in Queens, NYC. He was an American film producer who made more than 40 motion pictures throughout his career. Most of the films were made in the UK and often filmed at Pinewood Studios. Broccoli is most notable as the producer of many of the James Bond films. He and Harry Saltzman, who owned the film rights to Ian Fleming's character, saw the films develop from relatively low-budget origins to large-budget, high-grossing extravaganzas, and Broccoli's heirs continue to produce new Bond films.
1911 - 80,000 march in 5th Avenue funeral for Triangle Shirtwaist victims, NY.
http://www.ilr.cornell.edu/trianglefire/
1913 - In an exhibition game, 25,000 fans watched the Brooklyn Superbas play their first game in Ebbets Field. Brooklyn beat the Yankees, 3-2, as Superbas outfielder Casey Stengel hit the park's first homer, an inside-the-parker.
1915 - Towering Jess Willard beat Jack Johnson in the 26th round to win the heavyweight championship of the world in Havana, Cuba. Johnson, a black American who had held the title since defeating Tommy Burns in 1908, had been widely criticized for his flamboyant lifestyle. Willard, from Kansas, was touted as the "Great White Hope," whose goal it was to recapture the title for the "Caucasian race." The decision was controversial as Willard was on the floor several times with many "slow counts." It was also said that Johnson thought he could escape Mann Act charges against him if he lost to a "white man." A movie was made about his life starring James Earl Jones.
http://www.famoustexans.com/jackjohnson.htm
1916 – Actor Gregory Peck (d. 2003) was born in La Jolla, CA. His performance as Atticus Finch in the 1962 film "To Kill a Mockingbird" earned him the Best Actor Academy award, in addition to four other nominations in the same category. In 1999, the AFI named Peck #12 among the Greatest Male stars of Classic Hollywood Cinema.
1917 - Birthday of writer Robert Bloch (d. 1994), born Chicago, perhaps best known as "Collier Young." American crime and suspense writer, who is famous for stories about psychopaths. Best known is "Psycho," a stunning film by Alfred Hitchcock (1960). Also wrote humorous fantasy, science fiction, short stories, screenplays and radio plays.
http://www.kirjasto.sci.fi/rbloch.htm
http://web.tiscali.it/andrebalza/
1918 - George "Joe" Sobek (d. 1998), inventor of racquetball, was born at Greenwich, CT, in 1950. Sobek decided he needed more exercise. He was such a good squash player that he was unable to find opponents and he was not interested in either handball or paddle ball. Sobek is credited with inventing the sport in the New Britain, CT YMCA, though not with naming it. For the racquet, he added strings to a platform-tennis paddle. For the ball, he used the core of a tennis ball. By his death, his sport was being played by 8.5 million people in 91 nations.
1922 – The American Birth Control League, forerunner of Planned Parenthood, was founded by Margaret Sanger at the First American Birth Control Conference in New York City. Birth Control Leagues had already been formed in a number of larger American cities between 1916 and 1919 due to Sanger's lecture tours and the publication of the Birth Control Review. By 1924, the American Birth Control League had 27,500 members.
1922 – "My Little Margie," Gale Storm, was born Josephine Owaissa Cottle (d. 2009) in Bloomington, TX. Also a singer, her first record, "I Hear You Knockin'," sold over a million copies.
1923 - Firestone Tire and Rubber Company of Akron, OH began the first regular production of balloon tires.
1925 - At spring training, the New York Yankees whipped the Brooklyn Robins, 16-9, North Carolina as the teams were returning from spring training. Babe Ruth collapsed in the Asheville, NC railroad station after the game and was taken to a New York City hospital. Ruth underwent an operation for an ulcer on April 17th and stayed in bed until May 26th. After a sportswriter wrote that Ruth's illness was due to binging on hot dogs and soda pop before a game, it became known as "the bellyache heard 'round the world." However, the exact cause of his ailment has never been confirmed and remains a mystery. Glenn Stout, in his history of the Yankees, suggests that alcohol was at the root of Ruth's illness, pointing to the fact that Ruth remained six weeks at St. Vincent's Hospital but was allowed to leave, under supervision, for workouts with the team for part of that time. He concludes that the hospitalization was behavior-related. Playing just 98 games, Ruth had his worst season as a Yankee; he finished with a .290 average and 25 home runs. The Yankees finished next to last in the AL with a 69–85 record, their last season with a losing record until 1965.
1926 - Birthday of guitarist Lou Miller, Baton Rouge, LA
http://rcs.law.emory.edu/rcs/artists/m/mill6700.htm
1926 - H.L. Mencken arrested in front of hundreds of cheering spectators in Boston, for selling a banned issue of the "American Mercury" magazine that he founded in 1924 with George Nathan. The magazine featured writing by some of the most important writers in the US through the 1920s and 1930s. After a change in ownership in the 1940s, the magazine attracted conservative writers. A second change in ownership a decade later turned the magazine into a virulently anti-Semitic publication. The magazine went out of business in 1981, having spent the last 25 years of its existence in decline and controversy. Mencken rarely flinched from controversy. He was in the thick of it after the Mercury's April, 1926 issue published "Hatrack," a chapter from Herbert Asbury's "Up From Methodism." The chapter described purportedly true events: a prostitute in Asbury's childhood in, nicknamed Hatrack because of her angular physique, was a regular churchgoer who sought forgiveness. Shunned by the town's "good people," she returned to her sinful life. The Rev. J. Frank Chase of the Watch and Ward Society, which monitored material sold in Boston for obscenity, concluded that "Hatrack" was immoral and had a Harvard Square magazine peddler arrested for selling a copy of that American Mercury issue. That provoked Mencken to visit Boston and personally sell Chase a copy of the magazine, the better to be arrested for the cameras. Tried and acquitted, Mencken was praised for his courageous stance for Freedom of the press; it cost him more than $20,000 in legal fees, lost revenue, and lost advertising. Mencken sued Chase and won, a federal judge ruling the minister's organization committed an illegal restraint of trade. He held that prosecutors, not private activists, should censor literature, if anyone should. But following the trial, the Solicitor of the US Post Office, Donnelly, ruled the April, 1926 American Mercury was obscene under the federal Comstock Law, and barred that issue from delivery through the U.S. Post Office. Mencken challenged Donnelly, aroused by the prospect of a landmark free speech case before the US Court of Appeals and legendary Judge Learned Hand. But, because the April, 1926 Mercury had already been mailed, an injunction was no longer an appropriate remedy and the case was moot.
http://www.io.com/~gibbonsb/mencken.html
1926 - First issue of Hugo Gernsback's magazine "Amazing Stories" is published.
http://en.wikipedia.org/wiki/Amazing_Stories
http://paizo.com/amazing
1927 - Drummer Stan Levey (d. 2000) birthday, Philadelphia.
http://www.rhythmweb.com/people/stan.htm
1928 - Birthday of singer Tony Williams (d. 1992), Elizabeth, NJ. He was the lead singer of The Platters from 1953 to 1960, the period of their greatest success and string of hits. In a dispute over money, Williams left the Platters to pursue a solo career. Williams was elected to the Rock and Roll Hall of Fame with The Platters in 1990. Tony performed with his own version of the Platters, known as the International Platters.
http://www.hotshotdigital.com/OldRock/PlattersBio.html
1933 – Frank Gorshin (d. 2005) was born in Pittsburgh. He is best remembered as The Riddler in the TV series, "Batman."
1934 - Birthday of tenor sax player Stanley Turrentine (d. 2000), Pittsburgh, PA
http://www.sonicnet.com/allmusic/ai_bio.jhtml?ai_id=507685
1936 - The fourth deadliest tornado in US history rips through Tupelo, MS, killing 235 but sparing Elvis Presley, still an infant, who is held in his Great Uncle Noah's house by his mother Gladys until the storm passes.
1937 – Colin Powell was born in Harlem, NYC. A retired four-star general in the US Army, he was the 65th Secretary of State, serving under President George W. Bush from 2001 to 2005, the first African American to serve in that position. During his military career, Powell also served as National Security Advisor (1987–1989), as Commander of the US Armed Forces Command (1989) and as Chairman of the Joints Chiefs of Staff (1989–1993), holding the latter position during the Persian Gulf War.
1942 - The Ski Union of America was formed in New York City to become the governing body for amateur skiing in the Western hemisphere.
http://www.billboard.com/bbcom/thisday/index.jsp
1945 - The temperature at Eagles Nest, NM, plunged to 45 degrees below zero to establish an April record for the United States.
1949 - "Fireside Theater" premiered on TV. Gene Raymond and later Jane Wyman hosted this NBC anthology program consisting of 15- and 30-minute dramas. One of its most acclaimed presentations was "The Reign of Amelika Jo" on Oct 12, 1954. It was set in the South Pacific during World War II and had a mostly black and Asian cast.
1951 - General MacArthur's letter of March 20 to House minority leader Joseph W. Martin criticizing President Truman's strategy and the concept of limited war was made public. In the letter, MacArthur advocated using Chinese Nationalist troops to open a second front against Communist China.
1951 – Julius and Ethel Rosenberg were sentenced to death for spying and passing information about the atomic bomb to the Soviet Union. In 1995, the United States government released a series of decoded Soviet cables, codenamed VENONA, which confirmed that Julius acted as a courier and recruiter for the Soviets, but did not provide definitive evidence for Ethel's involvement. Ethel's brother David Greenglass, whose testimony had condemned her, later stated that he had lied to protect his own wife Ruth, who had been the actual typist of the classified documents he stole, and that he was encouraged by the prosecution to do so. Both were executed on June 19. 1953 at New York's Sing-Sing Prison by electrocution.
1951 - Top Hits
"If" - Perry Como
"Mockingbird Hill" - Patti Page
"Aba Daba Honeymoon" - Debbie Reynolds and Carleton Carpenter
The Rhumba Boogie - Hank Snow
1953 - In Washington, D.C., President Dwight Eisenhower inaugurated the Presidential Prayer Breakfast. Its name was later changed to the Annual National Prayer Breakfast.
1953 - Buddy Rich joins Harry James band Easter Sunday, Hollywood Palladium.
1955 - Richard J. Daley was elected mayor of Chicago, IL, starting one of the most colorful political careers in the twentieth century. A man who lived in the house in which he was born until he died, he was never a "rich" man in money, but perhaps the most single politically powerful man in American history.
1956 – Fidel Castro declares war on dictatorial and corrupt Batista regime. As the US turns against him, he moves into the Communist fold and sets up his own dictatorship.
1958 - Johnny Mathis' album, "Johnny's Greatest Hits," on Columbia Records, made it to the pop music charts for the first time. The LP remained on the charts for a record 490 weeks (nearly 9-1/2 years!) The record began its stay at number one (three weeks) on June 9, 1958. Mathis studied opera from age 13 and earned a track and field scholarship at San Francisco State College. He was invited to Olympic try-outs and chose a singing career instead. He was originally a jazz-style singer when Mitch Miller of Columbia switched Mathis to singing pop ballads. He would chart over 60 albums in 30 years. When he declared himself "gay," his popularity waned.
1958 - Irvin Feld's "Greatest Show of Stars" opens its 80-day North American tour in Norfolk, Virginia. Headlining are Sam Cooke, the Silhouettes, Royal Teens, Everly Brothers, Jimmy Reed and Clyde McPhatter. The bill is expanded with the addition of Paul Anka, Roy Hamilton, LaVern Baker, Frankie Avalon and others.
1959 - Top Hits
"Venus" - Frankie Avalon
"Come Softly to Me" - The Fleetwoods
"It's Just a Matter of Time" - Brook Benton
"When It's Springtime in Alaska" ("It's Forty Below") - Johnny Horton
1961 - "Secret Agent" premiered on TV. Before Patrick McGoohan became "The Prisoner," he played the role of intelligence agent John Drake on this CBS adventure series. Produced in England by ATV, it also aired there as "Danger Man."
1961 - Barbra Streisand appears on "The Jack Paar Show."
1962 - Billie Sol Estes was indicted for selling millions of dollars' worth of chattel mortgages on nonexistent fertilizer tanks. In the late 1950s, Estes was heavily involved in the Texas anhydrous ammonia business. He produced mortgages on the nonexistent tanks by convincing local farmers to purchase them on credit, sight unseen, and lease them from the farmers for the same amount as the mortgage payment, paying them a convenience fee as well. He used the fraudulent mortgage holdings to obtain loans from banks outside Texas who were unable to easily check on the tanks. The scandal that sent him to jail for fraud multiple times was complicated by his ties to friend and future President Lyndon Johnson. This event was a major driver in the establishment of the asset verification and inspection industry.
http://www.spartacus.schoolnet.co.uk/JFKestes.htm
http://www.tigertales.com/local97/estes120897.html
http://home.earthlink.net/~sixthfloor/
1963 - Martha and the Vandellas make their chart debut with "Come and Get These Memories." It reached #29 on the Billboard Pop Singles Chart and #6 on the Billboard R&B Singles Chart. The song is also notable as the first hit recording written and produced by the songwriting/production team of Holland-Dozier-Holland who would become the top creative team at Motown by the end of 1965.
1965 - Bob Hope hosted the 37th Annual Academy Awards at the Santa Monica Civic Auditorium, Los Angeles. "My Fair Lady" and "Mary Poppins" vied for Best Picture as did "Alexis Zorbas," "Becket," and "Dr. Strangelove or: How I Learned to Stop Worrying and Love the Bomb." And the winner was ... "My Fair Lady" (Jack L. Warner, producer). "My Fair Lady" was the name in the winner's envelope seven more times: Best Director (George Cukor); Best Actor (Rex Harrison); Best Cinematography/Color (Harry Stradling); Best Art Direction-Set Decoration/Color (Gene Allen, Cecil Beaton, George James Hopkins); Best Costume Design/Color (Cecil Beaton); Best Sound (George Groves-Warner Bros. Studio Sound Dept.); and Best Music/Scoring of Music, Adaptation or Treatment (André Previn). "Mary Poppins" was not about to let Eliza Doolittle steal all her thunder. Julie Andrews was awarded an Oscar for Best Actress for her title role; Cotton Warburton won for Best Film Editing; Peter Ellenshaw, Hamilton Luske, Eustace Lycett for Best Effects, Special Visual Effects and Richard M. Sherman and Robert B. Sherman won for Best Music/Song ("Chim Chim Cher-ee" from "Mary Poppins") and for Best Music/Score-Substantially Original. The two remaining crowd-pleaser awards went to Peter Ustinov in "Topkapi" for Best Supporting Actor and to Lila Kedrova in "Alexis Zorbas" for Best Supporting Actress.
http://www.infoplease.com/ipa/A0148977.html
1966 - San Francisco Grayline Tours starts hippie tours of Haight/Ashbury.
1966 – Don Larsen, the pitcher of the only perfect game in World Series history while with the New York Yankees, was released by the Baltimore Orioles. He was the last player to have played for the St. Louis Browns, who moved to Baltimore in 1953 to become the current Orioles.
1967 - Top Hits
"Happy Together" - The Turtles
"Dedicated to the One I Love" - The Mamas & The Papas
"Somethin' Stupid" - Nancy Sinatra & Frank Sinatra
"Walk Through This World with Me" - George Jones
1968 - San Francisco Mayor Joseph Alioto issues a proclamation condemning the assassination of the Rev. Martin Luther King, Jr. Thousands of people gathered at Civic Center in memory of the civil rights leader. City flags lowered to half-staff.
1969 - A weekend of antiwar demonstrations begins in all major; anti-war marches in 50 cities attract an estimated 150,000 Vietnam War protesters.
1970 - BUKER, BRIAN L., Medal of Honor
Rank and organization: Sergeant, U.S. Army, Detachment B-55, 5th Special Forces Group, 1st Special Forces. Place and date: Chau Doc Province, Republic of Vietnam, 5 April 1970. Entered service at: Bangor, Maine. Born: 3 November 1949, Benton, Maine. Citation: For conspicuous gallantry and intrepidity in action at the risk of life above and beyond the call of duty. Sgt. Buker, Detachment B-55, distinguished himself while serving as a platoon adviser of a Vietnamese mobile strike force company during an offensive mission. Sgt. Buker personally led the platoon, cleared a strategically located well-guarded pass, and established the first foothold at the top of what had been an impenetrable mountain fortress. When the platoon came under the intense fire from a determined enemy located in 2 heavily fortified bunkers, and realizing that withdrawal would result in heavy casualties, Sgt. Buker unhesitatingly, and with complete disregard for his personal safety, charged through the hail of enemy fire and destroyed the first bunker with hand grenades. While reorganizing his men for the attack on the second bunker, Sgt. Buker was seriously wounded. Despite his wounds and the deadly enemy fire, he crawled forward and destroyed the second bunker. Sgt. Buker refused medical attention and was reorganizing his men to continue the attack when he was mortally wounded. As a direct result of his heroic actions, many casualties were averted, and the assault of the enemy position was successful. Sgt. Buker's extraordinary heroism at the cost of his life are in the highest traditions of the military service and reflect great credit on him, his unit, and the U.S. Army.
1971 - The second incarnation of the Washington Senators opened their last season in the nation's capital, defeating the Oakland Athletics, 8-0. After the season, they moved to Arlington, TX, and became the Texas Rangers. The original Washington Senators became the Minnesota Twins in 1962. In 2005, Major League Baseball returned to the nation's capital when the Montreal Expos were sold and relocated to DC and became the Nationals.
1972 - A tornado, 500 yards wide at times, touched down at a marina on the Oregon side of the Columbia River, and then tore through Vancouver, WA, killing six persons, injuring 300 others, and causing more than five million dollars damage. It was the deadliest tornado of the year, and the worst of record for Washington.
1972 - For the first time in Major League history, the regular season failed to open due to the player strike which started on April 1. 86 games were lost before the labor dispute was settled.
1975 - Top Hits
"Lovin' You" - Minnie Riperton
"Philadelphia Freedom" - The Elton John Band
"No No Song/Snookeroo" - Ringo Starr
"I Just Can't Get Her Out of My Mind" - Johnny Rodriguez
1979 – The Orioles' manager Earl Weaver won the 1000th game of his career. He was 1480-1060 (.583) as a Major League manager, all with the O's.
1982 - An unprecedented April blizzard began in the northeastern U.S. One to two feet of snow fell across Massachusetts and Connecticut, and up to 26 inches was reported in Maine. New York City received a foot of snow. Winds reached 70 to 80 mph during the storm, and the storm also produced numerous thunderstorms, which contributed to the heavy snow.
1983 - Top Hits
"Billy Jean" - Michael Jackson
"Do You Really Want to Hurt Me" - Culture Club
"Hungry like the Wolf" - Duran Duran
"When I'm Away from You" - The Bellamy Brothers
1984 - The second annual MTV Video Music Awards are broadcast. Winners include Michael Jackson for "Beat It," the Police for "Every Breath You Take" and Cyndi Lauper for "Girls Just Wanna Have Fun."
1984 – Kareem Abdul Jabbar became the highest-scoring player in NBA history with 31,421 career points. At the time of his retirement, Abdul-Jabbar held the record for most games played by a single player in the NBA; this would later be broken by Robert Parish. He also was the all-time record holder for most points (38,387), most field goals made (15,837), and most minutes played (57,446).
1985 - Broadcasters banded together to play the single, "We Are the World," at 10:50 a.m. E.S.T. Stations in the United States were joined by hundreds of others around the world in a sign of unification for the African relief cause. Even Muzak made the song only the second vocal selection it has ever played in elevators and offices since its inception.
1987 - Calling it the first launching of a television network in almost 40 years, the FOX Broadcasting Company, under the direction of media and publishing baron, Rupert Murdoch, started with two Sunday night offerings. "Married......With Children" and "The Tracey Ullman Show" were the beginnings of the FOX lineup.
1987 - "Married...With Children" premiered on TV. This raunchy Fox TV show premiered as the antidote to Cosby-style family shows. Ed O'Neill starred as boorish, luckless shoe salesman Al Bundy; Katey Sagal portrayed Al's big-haired, spandex-clad, sex-starved wife Peggy; Christina Applegate played air headed bombshell daughter Kelly and David Faustino played hormone-driven son Bud. The Bundys' neighbors were portrayed by Amanda Bearse as Marcy Rhoades, David Garrison as husband #1, Steve Rhoades and Ted McGinley as husband #2. The last episode aired Apr 20, 1997.
1987 - "The Tracey Ullman Show" premiered on TV. This Emmy award-winning comedy-variety show was one of the Fox network's early critical hits. Tracey Ullman starred with Julie Kavner, Dan Castellaneta, Joe Malone and Sam McMurray. The show, produced by James L. Brooks, contained sketches, songs and satire. Animated snippets in between segments introduced us to the Simpsons, executed by Matt Groening, creator of the "Life in Hell" comic strip. "The Simpsons" spun off from the show in 1990 with Castellaneta and Kavner speaking the voices of Homer and Marge Simpson.
1987 - A storm produced unprecedented April snows in the central Appalachians. Mount Mitchell, NC received 35 inches of snow, and up to 60 inches (six feet) of snow was reported in the mountains along the border of North Carolina and Tennessee. The total of 25 inches at Charleston, WV easily surpassed their previous record for the entire month of April of 5.9 inches. The 20.6 inch total at Akron, OH established an all-time record for that location.
1988 - Thirty-nine cities across the eastern half of the country reported record high temperatures for the date, including Saint Louis, MO with a reading of 91 degrees. Laredo, TX was the hot spot in the nation with an afternoon high of 100 degrees
1989 - Unseasonably hot weather prevailed in the southwestern U.S. Afternoon highs of 100 degrees at Santa Maria, CA and 105 degrees in Downtown Los Angeles established records for the month of April.
1989 - David Letterman becomes the first network TV series to use Dolby stereo.
1990 - Paul Newman wins a court victory over Julius Gold to keep giving all profits from Newman foods to charity. According to the Newman's Own Foundation website, over $500 million has been generated for charity since 1982. In 2016, the company donated profits of $30 million after gross sales of $600 million.
1991 - Top Hits
"Coming Out of the Dark" - Gloria Estafan
"This House" - Tracie Spencer
"Hold You Tight" - Tara Kemp
"Two of a Kind, Workin' on a Full House" - Garth Brooks
1993 – The expansion Colorado Rockies and Florida Marlins played their first games ever.
1993 – Construction began in Cleveland for the Rock and Roll Hall of Fame. The Rock and Roll Hall of Fame Foundation was created on April 20, 1983, by Atlantic Records founder and chairman Ahmet Ertegum. The first group of inductees, inducted on January 23, 1986, included Elvis, James Brown, Little Richard, Fats Domino, Ray Charles, Chuck Berry, Sam Cooke, the Everly Brothers, Buddy Holly, and Jerry Lee Lewis. Robert Johnson, Jimmie Rodgers, and Jimmy Yancey were inducted as Early Influences, John Hammond received the Lifetime Achievement Award and Alan Freed and Sam Phillips were inducted as Non-Performers…but the Hall of Fame still had no home. The search committee considered several cities, including Memphis (home of Sun Studios and Stax Records), Detroit (home of Motown Records), Cincinnati (home of King Records), New York City, and Cleveland. Cleveland lobbied for the museum, citing that WJW disc jockey Alan Freed both coined the term "rock and roll" and heavily promoted the new genre—and that Cleveland was the location of Freed's Moondog Coronation Ball, the first major rock and roll concert. On May 5, 1986, the Hall of Fame Foundation chose Cleveland as the permanent home of the Rock and Roll Hall of Fame and Museum. The museum dedicated on September 1, 1995, with the ribbon being cut by an ensemble that included Yoko Ono and Little Richard, among others, before a crowd of more than 10,000 people. The following night an all-star concert was held at the stadium. It featured Berry, Bob Dylan, Al Green, Lewis, Aretha Franklin, Bruce Springsteen, Iggy Pop, John Fogerty, John Mellencamp and many others.
1998 - Ray Piecuch, a cowboy poet from New Hampshire, completed his yearlong 3,500 mile ride across country on his horse, Bo, with a champagne celebration at Baker Beach.
2003 - Earth's first contact by extra-terrestrials as the Borgs go back to prevent the testing of time warp.
http://www.movie-gazette.com/cinereviews/164
http://www.imdb.com/title/tt0117731/quotes
2010 - Twenty-nine coal miners were killed in an explosion at the Upper Big Branch Mine in West Virginia.
2011 - A bill banning the abortion of a fetus more than 20 weeks old passed the Idaho House of Representatives.
NCAA Basketball Champions:
1983 - North Carolina
-------------------------------------------------------------

SuDoku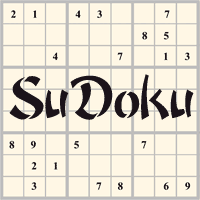 The object is to insert the numbers in the boxes to satisfy only one condition: each row, column and 3x3 box must contain the digits 1 through 9 exactly once. What could be simpler?
http://leasingnews.org/Soduku/soduko-main.htm
--------------------------------------------------------------

Daily Puzzle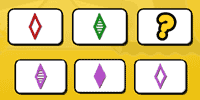 How to play:
http://www.setgame.com/set/puzzle_frame.htm
Refresh for current date:
http://www.setgame.com/set/puzzle_frame.htm
--------------------------------------------------------------


http://www.gasbuddy.com/
http://www.gasbuddy.com/GB_Map_Gas_Prices.aspx
http://www.gasbuddy.com/GB_Mobile_Instructions.aspx
--------------------------------------------------------------

Weather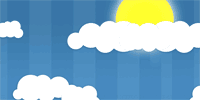 See USA map, click to specific area, no commercials
--------------------------------------------------------------

Traffic Live---
Real Time Traffic Information
You can save up to 20 different routes and check them out with one click,
or type in a new route to learn the traffic live
--------------------------------