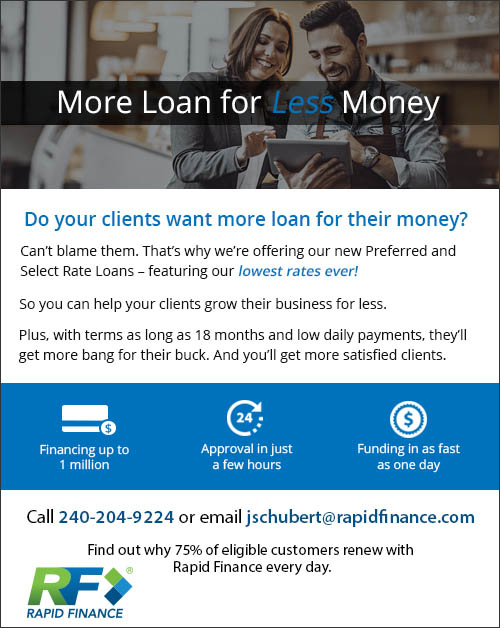 Friday, April 12, 2019


Today's Leasing News Headlines
Unconfirmed: Amur Equipment Finance
Acquired by Pimco's Private Equity Group
Neumann Finance and Beneficial Equipment Finance
combine forces to create NewLane Finance – Oh, Boy!
Attracting New Business
is a challenge for SMBs
New Hires/Promotions in the Leasing Business
and Related Industries
Sales Makes it Happen by Scott Wheeler, CL FP
Personal Strengths
What Tom McCurnin Learned from 40 Years
in Banking and Leasing - Six Parts
Part 4 "Collection of Payment Stream"
Ascentium Capital Surpasses $5 Billion in Funded Volume
Since Inception and has Strong First Quarter 2019
TimePayment Completes Acquisition
of Kingswood Leasing
Equipment Leasing & Finance Foundation Q2
Update Shows Slowing Growth
Amazing Grace/Picnic at Hanging Rock/Peterloo
Green Book/Spider-Man: Into the Spider
Film/Digital Reviews by Leasing News Fernando Croce
Labrador Retriever Mix
St. Louis, Missouri Adopt a Dog
Attorneys Who Specialize in
Banking, Finance, and Leasing
News Briefs---
Finance CEO of Tiny California Bank
Makes Twice as Much as Jamie Dimon
52 million vehicles with open recalls on US roads,
Carfax finds
Boeing Has Called 737 Max 8 'Not Suitable' for Certain Airports
plane maker listed at least 16 U.S. airfields
Carnival cruise ships face possible ban from US ports
for allegedly violating probation
Broker/Funder/Industry Lists | Features (wrilter's columns)
Top Ten Stories Chosen by Readers | Top Stories last six months
www.leasingcomplaints.com (Be Careful of Doing Business)
www.evergreenleasingnews.org
Leasing News Icon for Android Mobile Device
You May have Missed---
Poem
Sports Brief----
California Nuts Brief---
"Gimme that Wine"
This Day in History
SuDoku
Daily Puzzle
GasBuddy
Weather, USA or specific area
Traffic Live----
######## surrounding the article denotes it is a "press release," it was not written by Leasing News nor has the information been verified. The source noted. When an article is signed by the writer, it is considered a "byline." It reflects the opinion and research of the writer.


Please send a colleague and ask them to subscribe. We are free
Email kitmenkin@leasingnews.org and in subject line: subscribe


[headlines]
--------------------------------------------------------------
Unconfirmed: Amur Equipment Finance
Acquired by Pimco's Private Equity Group

Amur Equipment Finance, Grand Island, Nebraska, reportedly has been acquired by PIMCO's private equity group, according to very well informed sources, although not confirmed at press time.
Amur has been having problems, according to inside sources, including some suspected write-offs happening faster than anticipated, denied by the company spokesperson. Definitely there have been major changes in personnel in the last six months. Pimco may be the solution to the major stock holder, although there may be issues continuing with Pine River. Without specific information, right now this is basically speculation. Leasing News hopes to have the full factual story by next week.


[headlines]
--------------------------------------------------------------
Neumann Finance and Beneficial Equipment Finance
combine forces to create NewLane Finance

Ex-Marlin Exec's Dan Dyer and George Pelose declare
"Business Lending Done Right"
---No Losers Here---

NewLane Finance will leverage the technology platform and industry expertise of Neumann Finance with the maturity and heritage of Beneficial Equipment Finance, a division of WSFS Bank.
PHILADEPHIA, PA., NewLane Finance is the new name following the combination of Neumann Finance (Neumann) and Beneficial Equipment Finance Corporation (BEFC). NewLane Finance will be backed by WSFS Bank, a financial institution with approximately $13 billion in assets and the largest locally-headquartered bank in the Greater Delaware Valley.
NewLane Finance, with the tagline "Business Lending Done Right," unveiled a new logo that represents the "new lane" the company has created to provide exceptional service to businesses nationwide by delivering simple, fast and competitive equipment financing solutions with a "Customer first" approach.
NewLane utilizes advanced technologies to provide on-the-spot financing, helping equipment dealers increase their sales and enabling small businesses to acquire the equipment they need to grow.
NewLane will be positioned as an industry leader through Neumann's Customer-centric lending experience, BEFC's business relationships, and thewealth of industry experience from both companies.
The two companies will operate as one later in 2019 and will be headquartered at NewLane's offices in Center City, Philadelphia.
Dan Dyer, Chief Executive Officer, and George Pelose, President, will lead NewLane Finance.

Dan Dyer said, "Since launching Neumann Finance in 2017, we have built significant momentum with our unique business and servicing models.
"Our new name, combined with the strength of BEFC and the backing of WSFS, a $13 billion bank, will provide significant opportunities to scale our business. "


Joe Pucci, currently President of BEFC, will join the leadership team at NewLane. "
Joe Pucci said, "The BEFC team is excited to combine with Neumann to form NewLane Finance. We will continue to provide the same product offerings and exceptional service levels to our Customers, and look forward to the future when we can leverage off NewLane's platform."
About NewLane Finance Company
NewLane Finance is a commercial equipment finance company, serving small and mid-size businesses nationwide.
With a tag line of "Business Lending Done Right," NewLane Finance provides financing solutions to businesses with unmatched levels of speed, convenience and customer service. Products and services are offered to the business community primarily through financing programs with equipment manufacturers, distributors, and dealers. NewLane Finance is powered by WSFS Bank, a $13 billion parent entity.

For more information about NewLane Finance, please contact George Pelose, President, at gpelose@newlanefinance.com
[headlines]
--------------------------------------------------------------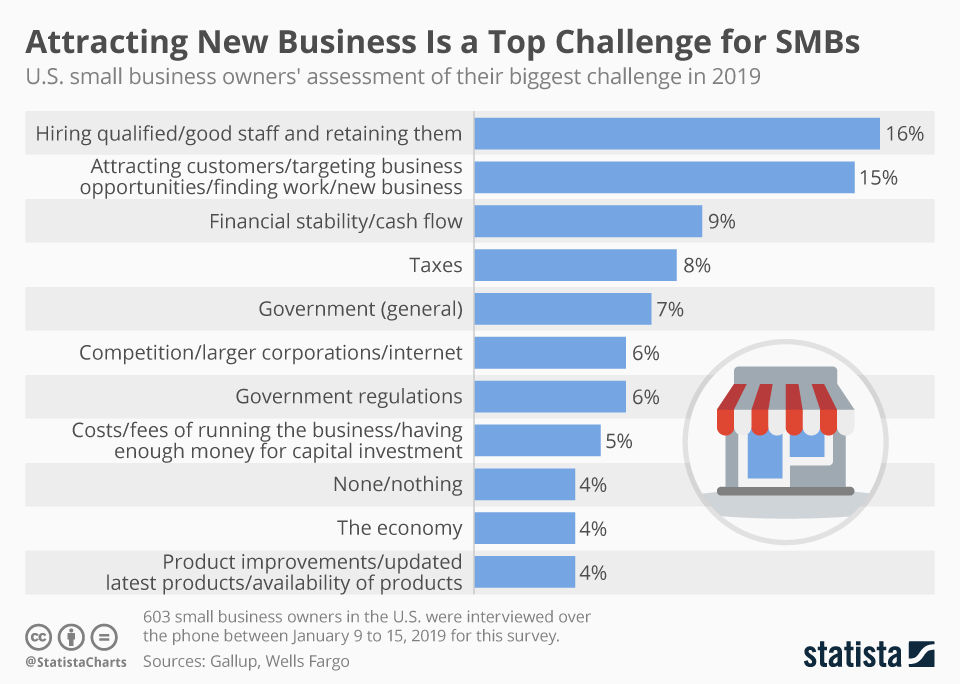 The top challenge for small business owner across the U.S. is hiring qualified staff and keeping them around, according to a new quarterly report from Wells Fargo and Gallup. This concern has doubled in five years, skyrocketing to a top issue for small business owners. The tight labor market is making it difficult for all companies, big or small, to retain staff and keep positions filled.

Finding new business and customers also makes it into small business owners' central concerns, though this is issue is down nearly 5 percentage points when compared to five years ago. Financial stability and taxes remain top challenges for small business owners, though they are some of the more stable issues over time, with a similar share of respondents citing these concerns year-to-year.

Overall business sentiment among small-business owners was down in the first quarter of 2019, largely due to the government shutdown
By Sarah Feldman
Statista
https://www.statista.com/chart/17681/small-business-owners-concerns/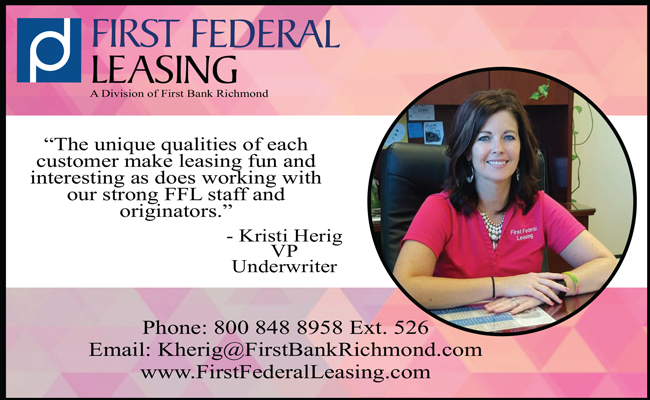 [headlines]
--------------------------------------------------------------
New Hires/Promotions in the Leasing Business
and Related Industries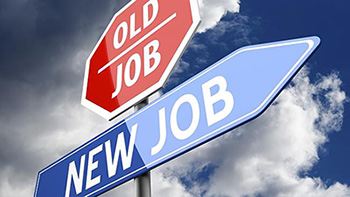 Michael K. Bivins was hired as Executive Vice President, Sales and Business Development, Sertant Capital, Newport Beach, California. Previously, he was Director of Sales, Enterprise, Balboa Capital
(October, 2013 - February, 2019); Sales Manager, Crossroads Equipment Lease & Finance, LLC (September, 2012 - September, 2013), Vice President, Western Alliance Equipment Finance (April, 2011 - September, 2012); Vice President, US Bank Equipment Finance (May, 2008 - April, 2011); Vice President Sales, California First Leasing, a subsidiary of California First National Bancorp CalFirst (1991 - 2008). California State University-Chico, Bachelor of Science, Marketing-Economics (1982 – 1987). https://www.linkedin.com/in/mike-bivins-1629756/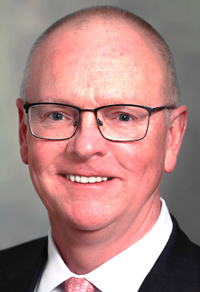 Matt Hamilton was hired as Vice President, CSI Leasing, Inc., St. Louis, Missouri. He is located in Charlotte, North Carolina. Previously, he was SVP, Wells Fargo Equipment Finance (February, 2014 – March, 2019); Principal, HMH Global Partners, LLC (September, 2009 – December, 2013); Managing Director, Wachovia, a Wells Fargo Company (June, 1988 – September, 2009); Captain, U.S. Army (May, 1985 – June, 1990). Education: St. Peters, Oxford, England. Advanced Studies (2002). Wake Forest University, Babcock Graduate School of Management, Master Degree, Business (2000 – 2002). Virginia Military Institute, BA, Economics (1981 – 1985). Activities and Societies: Honor Court. https://www.linkedin.com/in/matt-hamilton-48316a14/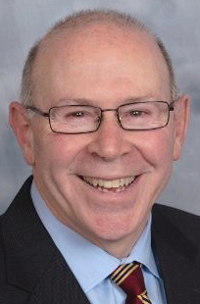 Larry Lehman was hired as Vice President, F.N.B. Corporation, Pittsburg, Pennsylvania. Previously, he was Senior Vice President, MB Equipment Finance (March, 2014 – November, 2017); SVP, Banc of America Leasing (April, 1997 – February, 2014); SVP, CoreStates Leasing (February, 1991 – April, 1997): Audit, PwC (1981 – 1986). Education: Drexel University, College of Business and Administration. Bachelor of Science, (BS), Accounting and Finance (1976 – 1981). https://www.linkedin.com/in/larry-lehman-a5461b49/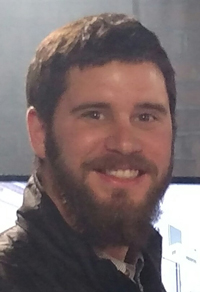 Jason Nadeau was promoted to Sales Manager, North Star Leasing, Burlington, Vermont. He joined the firm January, 2016, as Senior Business Development Specialist. Previously, he was National Account Sales Manager, National Credit Care (March, 2011 – June, 2015); Inside Sales Representative, Service Source (December, 2009 – March, 2011); Front Officer Supervisor, Hotel Monaco, Denver (May, 2009 – December, 2009). Education: Johnson & Wales University. Bachelor's Degree, Sports, Events, and Entertainment Management: Concentration in Resort Management. (2005 – 2009). https://www.linkedin.com/in/jason-nadeau-78563448/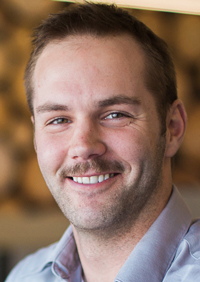 Mike Wasko was promoted to Sales Manager, North Star Leasing, Burlington, Vermont. He will be responsible for the management, guidance and motivation of an individual sales team, while still managing his own vend or relationships and pipeline, according to CEO Dan Feeney.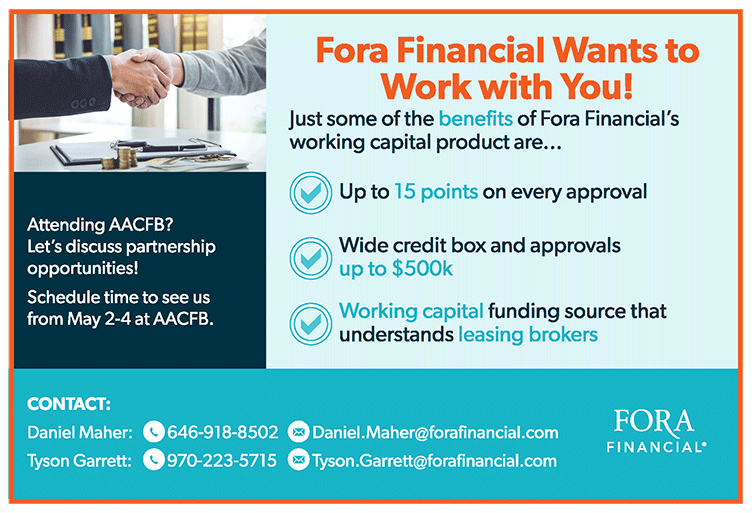 [headlines]
--------------------------------------------------------------
Sales Makes it Happen
by Scott Wheeler, CLFP
Personal Strengths

Top performing originators in the commercial equipment finance and leasing industry have many different profiles. Some top performers are:
Hunters: who are able to develop new business relationships with both vendors and end-users. Hunters are constantly opening new channels of business opportunities.
Account Managers: who are able to service the needs of existing relationships with both vendors and end-users. These professionals offer the personal service and expertise that many clients crave in today's market.
Program Managers: who are able to develop programs for larger accounts. These professionals are creative and "big picture" oriented - they are able to develop and win national accounts.
Indirect Professionals: who are able to buy third-party originated transactions from external originators. These originators are well connected in the industry and are selling to other professionals in the industry.
There are many overlapping requirements in each of the above functions. However, different personal attributes and skill sets are required to be a top producer in each of these positions. There are many great account managers who are inferior hunters and vice versa. There are many excellent program managers who can develop national programs and win a relationship but are not able to actually execute the program on a daily basis. There are many excellent indirect professionals who can win TPO relationships but if they needed to generate business on a direct basis, they would fall short.
Personal success in the commercial equipment leasing and finance industry requires originators to know their strengths and to seek out sales positions which align with their personal attributes. Where do you fit in the industry? Where can you contribute the most to the bottom line of your company? Are you in the "right" seat on the Good to Great bus? As a top originator, it is your responsibility to know where you can contribute the most and to earn that premier position that aligns with your personal attributes.
Maximize Your Contribution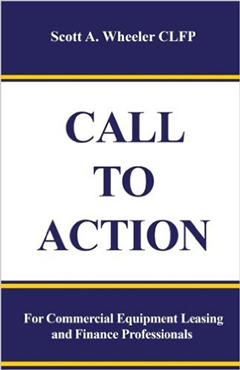 Order via Amazon: https://www.createspace.com/5355516
Scott A. Wheeler, CLFP
Wheeler Business Consulting
1314 Marquis Ct.
Fallston, Maryland 21047
Phone: 410 877 0428
Fax: 410 877 8161
Email: scott@wheelerbusinessconsulting.com
Web: www.wheelerbusinessconsulting.com
Sales Makes it Happen articles:
http://www.leasingnews.org/Legacy/index.html


[headlines]
--------------------------------------------------------------
What Tom McCurnin Learned from 40 Years
in Banking and Leasing - Six Parts


Part 4
Collection of Payment Stream
I started working on collecting obligations when I worked for Bank of America in the 1980s, traveling in my Volkswagen Bug from Fresno to San Diego, being in court four times a week. I learned a lot from running that circuit, mainly that a collection lawyer needs to have a lot of tools in his or her toolbox. If a sledgehammer is only tool the lawyer possesses, then the world will always look like a bed of nails. Judges are busy people and they appreciate well prepared lawyers with concise arguments.
▪ Understand Your Debtor Because All Debtors Are Different. Some got there through good intentions and some are genuinely crooks. Is the debtor not paying only you? Is the debtor not paying everyone? A CBR will tell you a lot about your borrower. The client's risk manager and the lawyer have to figure this out, before figuring out a strategy. One size does not fit all. The risk manager will be able to understand what the limits of the debtor are and will be able to recommend a reasonable settlement or peddle to the metal litigation.
▪ Understand Pre-Judgment Remedies. Most states have various forms of pre-judgment remedies, usually called Replevin (writ of possession to seize the collateral) or Attachment (to seize bank accounts) all before trial. While these sound great, for the vast majority of collection cases, those remedies are unnecessary or unwise. Do you know what shape your collateral is in? Can you obtain landlord permission? Is the collateral marketable? Are you prepared to risk conducting a commercially reasonable sale? Often it is simply easier to waive the collateral and simply proceed to judgment against the borrower and any guarantors. This is where an experienced risk manager can make these good decisions.
▪ Be Proactive. Be first to the feast. Don't dawdle, file the lawsuit quickly and get into court quickly and make sure your lawyer understands the necessity for speed. I can't tell you how many times being first to have a judgment has saved the day. If you're first to judgment, you'll be the first to negotiate with the debtor.
▪ Aggressive Collection Actions Are Not Necessarily the Best Collection Actions. I'd rather be more efficient in my strategies, rather than hammering the debtor with a sledge hammer. Don't get me wrong, sometimes a well-timed writ of attachment or a fraudulent conveyance action will get results. Other times, the best strategy is a simple phone call to the debtor or his or her counsel.
▪ Embrace Settlement. I'd rather have a bad settlement than a good lawsuit. If the company truly understands the debtor, you'll know what a reasonable settlement with the borrower looks like in a perfect world.
▪ Use Asset Searches and Credit Reports. A good asset search service will be able to provide specific information about two critical pieces of low hanging fruit for company—real estate and bank accounts. A credit report will tell you if the borrower is not paying anyone or is being selective in his or her payments. This information will assist the company and the lawyer in understanding what a good settlement will look like.
Part One
Good Business Practices Matters
http://leasingnews.org/archives/Apr2019/04_03.htm#what
Part Two
Understand Your Debtor - Embrace Settlement
http://leasingnews.org/archives/Apr2019/04_05.htm#understand
Part Three
Picking an Attorney - Risk Management
http://leasingnews.org/archives/Apr2019/04_09.htm#picking

[headlines]
--------------------------------------------------------------
### Press Release ###############################
Ascentium Capital Surpasses $5 Billion in Funded Volume
Since Inception and has Strong First Quarter 2019

Ascentium Capital LLC, an award-winning commercial lender, announced first quarter funded volume of $314.3 million, representing a 13.5 percent increase over the same period last year and managed assets at $2.1 billion.
Recent milestones for the Company include surpassing $5.0 billion in funded volume since 2011 and achieving a record funding month in March with $121.5 million in volume. Among the industries driving Ascentium's growth were healthcare, hospitality, technology, commercial vehicles, franchise and petroleum.

Tom Depping, Chief Executive Officer at Ascentium Capital, said, "Much of our healthy growth is due to the demand for our lending capabilities, technology platform and the expertise of our employees. We continue to drive innovation while achieving strong and stable financial results."
The company continues to invest in financial products and services most sought-after by equipment vendors and SMBs.

Richard Baccaro, Chief Sales and Marketing Officer, commented, "We continue to build an environment where our sales force has the opportunity to double volume annually which enables us to attract the best personnel in the industry.
"We continue to recruit across the nation to ensure we have a successful future."
As a direct lender, Ascentium Capital LLC specializes in providing a broad range of financing, leasing and small business loans. The Company's offering benefits equipment manufacturers and distributors as well as direct to businesses nationwide. Ascentium Capital is backed by the strength of leading investment firm Warburg Pincus LLC. For more information, please visit www.AscentiumCapital.com.
##### Press Release ############################



[headlines]
--------------------------------------------------------------
##### Press Release ############################
TimePayment™ Completes Acquisition
of Kingswood Leasing



Second Acquisition of 2019 Accelerates Expansion
In Key Specialty Markets
BURLINGTON, Mass. – TimePayment, an award-winning FinTech company, announced it has acquired Kingswood Leasing, Inc., a recognized leader in providing specialized sales financing solutions for equipment sellers in the restaurant, food services, hospitality and c-store industries. The acquisition is consistent with TimePayment's recently announced plans to accelerate growth by building and acquiring best-in-class, industry-focused origination and delivery platforms.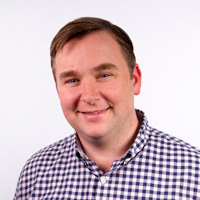 Jay Haverty, President and Chief Operating Officer of TimePayment, said, "Kingswood is an outstanding addition to the TimePayment enterprise. They have built an impressive business that is centered on fast credit approval, fast funding and ease-of-doing business; an approach that makes them a perfect fit for our operating model. They bring great people, a long list of well-established customer relationships and an outstanding track record of product and service delivery.
"We are thrilled to have their team as part of the TimePayment family" said Founded in 1991, Kingswood works in partnership with hundreds of equipment manufacturers and dealers to provide a suite of full-service financial products and services to help them grow.
"The company is known for its ability to deliver financing to customers across the credit spectrum and for a wide range of specific financing needs; from equipment replacements and add-ons to more complex build-outs and remodels. Coming off a record 2018, Kingwood is now poised to achieve even higher growth with expanded capabilities under the TimePayment umbrella.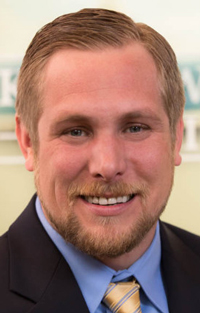 Cliff Metcalfe Jr., Founder and President of Kingswood Leasing, said, "We are extremely proud of what we have built over the past twenty-eight years and we are now honored to join TimePayment; particularly at such an exciting time at the company.
"TimePayment shares our passion for customers and, with the expanded suite of products and technology capabilities that we'll now have at our disposal, we think our best days are still ahead" said
Kingswood will continue to operate out of its Dover, NH headquarters while integrating with the applicable TimePayment strategic business units and corporate support teams.
About TimePayment
TimePayment is a Boston-based FinTech company owned by affiliates of Fortress Investment Group, a leading, highly diversified global investment manager. Fortress is owned by SoftBank Group Corp. (TOKYO: 9984), a global technology investor focused on advancing the Information Revolution by forming long-term partnerships with the most superior companies in the information industry. TimePayment leads the industry with technology tools and capital that enables equipment sellers and financial intermediaries to offer fast, paperless equipment lease financing to their customers. The company's proprietary credit scoring and risk-based transaction model delivers competitive lease financing solutions across the credit spectrum; from Fortune 500 companies to small business start-ups. TimePayment proudly serves more than 100,000 active accounts with transaction sizes ranging from $500 to over $500,000. Learn more at www.TimePayment.com.

#### Press Release #############################


[headlines]
--------------------------------------------------------------
#### Press Release #############################
Equipment Leasing & Finance Foundation Q2
Update Shows Slowing Growth

After two consecutive solid years, equipment and software investment growth is likely to slow in 2019 to 4.5 percent (up from 4.1 percent in the Economic Outlook published in December), according to the Q2 update to the 2019 Equipment Leasing & Finance U.S. Economic Outlook released by the Equipment Leasing & Finance Foundation. Business and consumer confidence have fallen from the highs experienced last year in the wake of tax reform but remain elevated, and a strong labor market and rising wages should lead to solid consumer spending growth.
"Although the equipment finance industry is off to a slow start this year, business conditions remain generally favorable, and we expect the majority of equipment verticals to post positive investment growth in 2019," says Jeffry D. Elliott, foundation chairman and senior managing director of Huntington Equipment Finance.
Highlights from the study include:
• Capital spending exceeded expectations at the close of 2018, despite some weakening in the underlying economic fundamentals. However, business investment faces downside risk in the first half of 2019 given the recent slowdown in the industrial sector and weaker global growth. Credit market conditions remain mostly healthy, though banks continue to tighten lending standards for some loans and demand for credit has weakened among both businesses and consumers. Financial stress remains in check, however, as delinquencies and charge-offs are still well below historical norms.
• After achieving 2.9 percent growth in 2018—tied with 2015 for the strongest year of growth during the current business cycle—the U.S. economy appears to have slowed in early 2019. Consumer spending should continue to serve as the backbone for economic growth, but business investment appears likely to slow after a Q4 rebound due to lower oil prices, easing confidence, and waning global demand. Recent declines in business and consumer confidence and the ongoing negotiations with China on trade policy are two wildcards that should be closely monitored.
• Overall, despite the soft patch in the first quarter, the equipment finance industry should resume its expansionary track in 2019. The industry does face headwinds moving forward, such as contracting investment in residential and nonresidential construction and softening small business sentiment.
The Foundation-Keybridge U.S. Equipment & Software Investment Momentum Monitor, which is included in the report, tracks 12 equipment and software investment verticals. In addition, the "Momentum Monitor Sector Matrix" provides a customized data visualization of current values of each of the 12 verticals based on recent momentum and historical strength. Momentum readings are above the long-term historical average (y-axis) in 6 of 12 verticals, while 2 of the 12 verticals saw recent momentum (x-axis) accelerate (momentum in 4 verticals was unchanged). Over the next three to six months:
• Agricultural machinery investment growth is likely to slow;
• Construction machinery investment growth should remain weak and may contract;
• Materials handling equipment investment is likely to expand at a modest rate;
• All other industrial equipment investment growth will likely remain weak and may stall;
• Medical equipment investment growth is expected to slow;
• Mining and oilfield machinery investment growth may improve, but a strong rebound appears unlikely;
• Aircraft investment should expand at a moderate rate;
• Ships and boats investment is likely to remain weak;
• Railroad equipment investment growth is likely to remain negative;
• Trucks investment is expected to expand at a moderate rate;
• Computers investment growth will likely growth modestly; and
• Software investment growth should slow.
The Foundation produces the Equipment Leasing & Finance U.S. Economic Outlook report in partnership with economic and public policy consulting firm Keybridge Research. The economic forecast provides a three-to-six-month outlook for industry investment with data, including a summary of investment trends in key equipment markets, credit market conditions, the U.S. macroeconomic outlook, and key economic indicators. The Q2 report is the first update to the 2019 Economic Outlook and will be followed by two more quarterly updates before the publication of the 2020 Economic Outlook in December.
Download the full report at https://www.leasefoundation.org/industry-resources/u-s-economic-outlook/. All Foundation studies are available for free download from the Foundation's online library at http://store.leasefoundation.org/.
### Press Release ###############################

[headlines]
--------------------------------------------------------------
Fernando's View
By Fernando F. Croce
A sweeping epic ("Peterloo") and a vibrant documentary ("Amazing Grace") come to theaters, while DVD releases offer Oscar-winning drama ("Green Book"), exhilarating animation ("Spider-Man: Into the Spider-Verse"), and an atmospheric enigma ("Picnic at Hanging Rock").
In theaters: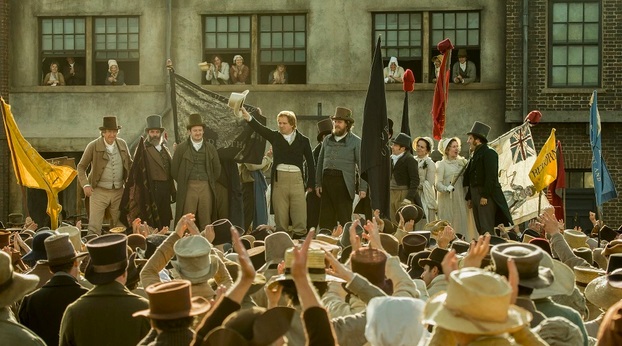 Peterloo (Amazon Studios): A master of intimate human portraits, Oscar-nominated British master Mike Leigh ("Secrets & Lies") goes epic in this compelling, sprawling period drama. The title refers to the notorious 1819 massacre that took place in Manchester when royal forces attacked a peaceful reformist rally, though the film takes its time getting there. Offering multiple points-of-view ranging from orator Henry Hunt (Rory Kinnear) to a traumatized World War I soldier (David Moorst), it gives a patient sense of 19th-century everyday textures to complement its feel for simmering conflicts and clashing figures. As it marches toward its violent climax, the film pulls the narrative strands together with bold urgency. A history lesson with clear modern relevance, the film showcases plenty of familiar Leigh virtues (including superb acting) along with some new ones.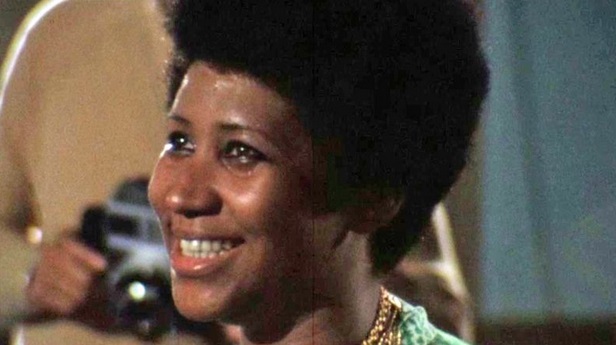 Amazing Grace (Neon): After last year's resurgence of "The Other Side of the Wind," cinephiles have held out hope for other lost movies to finally see the light of day. One such project is this documentary on the late, great gospel singer Aretha Franklin, originally made in 1972 by Sydney Pollack ("Tootsie") yet never officially released due to technical problems. After a lot of hard work, the film has now been completed, and audiences can bask in one of the greatest musical performances ever captured. Shot in Watts, California at the New Temple Missionary Baptist Church, it brims with excitement the moment Franklin steps onto the screen. Mixing gospel favorites with contemporary soulful hits, the film is an intimate record of a miraculous performer at the height of her talents.

Nextflix: Mixing political inquiry with grindhouse giddiness, Larry Cohen (1936-2019) directed gem after subversive cult gem. So check out Netflix for his best films, which include "Black Caesar" (1973), "It's Alive" (1974), "God Told Me To" (1976), "Q" (1982) and "The Stuff" (1985).
On DVD: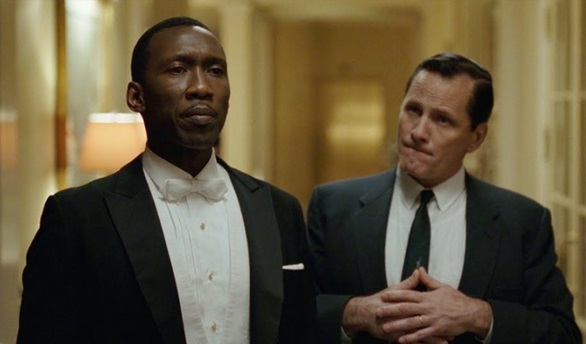 Green Book (Universal Pictures): Better known as one half of the Farrelly Brothers ("There's Something About Mary"), director Peter Farrelly goes solo in this crowd-pleasing comedy-drama, which scored a Best Picture Oscar. Set during the Sixties in the bitterly segregated South, the based-on-a-true-story narrative unfolds as a road picture shared between two unlikely travelers. Don Shirley (Best Supporting Actor winner Mahershala Ali) is an African-American pianist on his way to a concert, who hires an Italian-American bouncer named Tony Vallelonga (Viggo Mortensen) as driver and bodyguard. Though their personalities are complete opposites, the two gradually develop a strong bond that contrasts with the divided cultural landscape around them. Approaching thorny material with unrelenting optimism, Farrelly's film benefits enormously from the performances of his leading men, who approach each mismatched situation with humor and poignancy.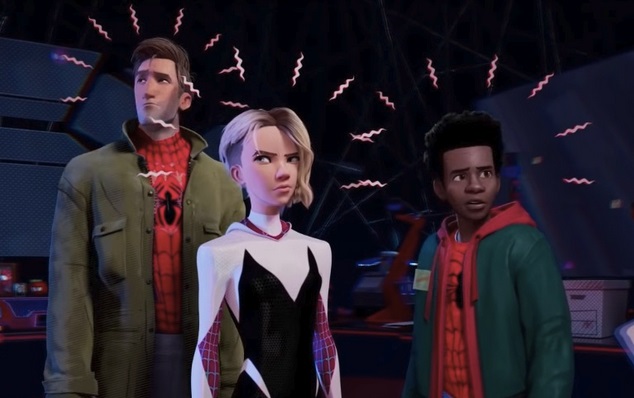 Spider-Man: Into the Spider Verse (Columbia): Viewers experiencing superhero fatigue will find the perfect refresher in this exhilarating animated version of the Marvel Comics character. Though he figures in the fast-paced story, Peter Parker (voiced by Jake Johnson) is really a supporting character in this telling, as he helps teenager Miles Morales (Shameik Moore) learn about his new powers after he's bitten by a radioactive spider. As he climbs buildings and shoots webs, the youngster and his friends come to the rescue as New York is threatened by malevolent villain Kingpin (Liev Schreiber). The comic-book narrative has been repeatedly told recently, but rarely with this much sheer joy as directors Peter Ramsey, Rodney Rothman and Robert Persichetti Jr. create an inspired, dynamic and inclusive coming-of-super-age fable.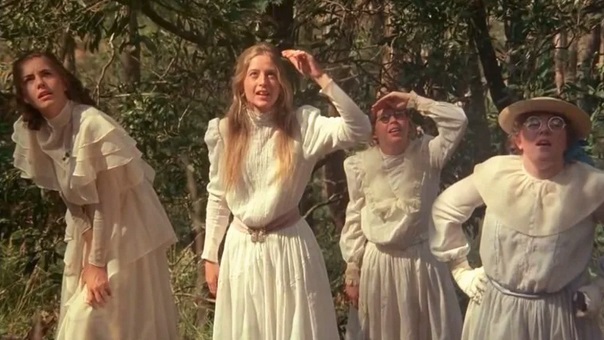 Picnic at Hanging Rock (Criterion): The 1970s were a time for waves of exciting new directors in several different countries, including Australia. Among the emerging directors Down Under was Peter Weir ("Dead Poets Society"), whose breakout hit was this captivating enigma from 1975. Set in the early 1900s, it unfolds in a school for girls run by a strict headmistress (Rachel Roberts). During Valentine's Day, the students are treated to a field trip, at which newcomer Miranda (Anne Lambert) becomes fascinated by a volcanic formation known as Hanging Rock. Accompanied by other students and one of the teachers, Miranda ventures forth into the woods and disappears. Studying mysterious contrasts between civilization and wilderness, Weir's film combines delicacy with a feeling for unnerving landscapes. The results play like a dreamlike horror tale.
[headlines]
--------------------------------------------------------------
Labrador Retriever Mix
St. Louis, Missouri Adopt a Dog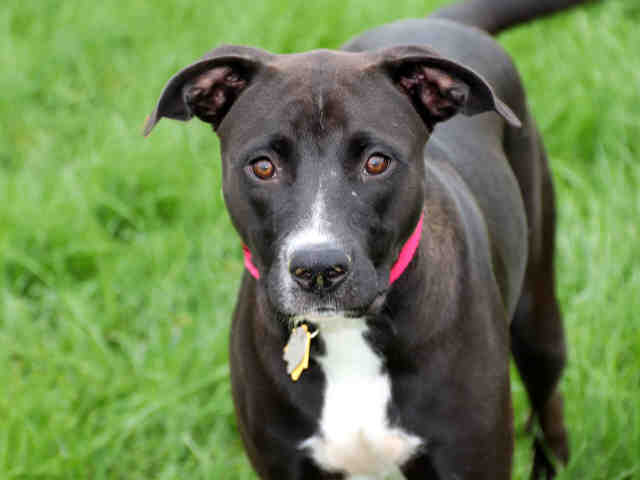 Everest
ID #A657404
Female
1 Year, 9 Months
For more information call Humane Society of Missouri, St. Louis City
At (31) 951-1562. Ask for animal ID A657404 (there may be confusion re: name as website also refers name to Deidre. Often names are given by the society and not known when rescued.
Macklind Avenue Headquarters in St. Louis City
1201 Macklind Avenue
St. Louis, MO 63110
(314) 951-1562
Hours:
Monday-Friday 10 a.m. – 6 p.m.
Saturday 10 a.m. – 5 p.m.
Sunday Noon – 4 p.m.
[headlines]
--------------------------------------------------------------
Attorneys Who Specialize in
Banking, Finance, and Leasing
Birmingham, Alabama
The lawyers of Marks & Associates, P.C. have over 30 years experience in dealing with virtually every type of equipment financing and are recognized throughout the industry for prompt, practical solutions and exemplary service. They offer cost-conscious, effective lease enforcement and good counsel.
Email: Barry@leaselawyer.com
Website: www.leaselawyers.com


California
Marshall Goldenberg, Esq.
GLASS & GOLDBERG, ALC
22917 Burbank Blvd.
Woodland Hills, CA 91367-4203.
(818) 888-2220
mgoldberg@glassgoldberg.com
www.glassgoldberg.com


Kenneth C. Greene





California
Leasing and Financial consultant, active in several leasing
associations, as well as involved in music and film production in LA. Mention "Leasing News" for a free consultation.
818.575.9095
Skype: 424.235.1658
ken@kengreenelaw.com

Connecticut, Southern New England:
EVANS, FELDMAN & BOYER, LLC Collections, litigation, documentation, portfolio sales and financing, bankruptcy. We represent many of the national and local leasing companies doing business in this state. Past chairman EAEL legal committee. Competitive rates.
email: rcfeldman@snet.net
Los Angeles/Santa Monica
Hemar & Associates, Attorneys at Law
Specialists in legal assistance, including debt collection, equipment recovery, litigation for 35 years. Fluent in Spanish.
Tel: 310-829-1948
email: phemar@hemar.com


David G. Mayer
Partner, Dallas, Texas
Schackelford, Bowen, McKinley & Norton
9201 N. Central Expressway
Fourth Floor
Dallas, Texas 75231
Telephone: (214) 780-1400
http://shackelfordlaw.net/attorneys/david-g-mayer/

Los Angeles, Southern CA
Seasoned attorney representing secured creditors in auto finance and truck/equipment lease industry. Bankruptcy and State Court litigation. Vincent V. Frounjian (818) 990-0605 or email: vvf@pacbell.net.

Encino, California: Statewide "ELFA"
Hemar, Rousso & Heald, LLP 30 yr excellent reputation Lessor representation commercial litigation, debt collection, and bankruptcy.
Call Stephen E. Jenkins Esq (818) 501-3800

Los Angeles, Statewide: CA. "ELFA" Aggressive creditors rights law firm specializing in equipment leasing handling collection matters on a contingency, fixed fee or hourly cbasis. email:RGarwacki@prodigy.net


Los Angeles, Statewide: CA "ELFA"
Practice limited to collections, bankruptcy and problem accounts resolution. Decades of experience. 10-lawyer firm dedicated to serving you. Call Ronald Cohn, Esq. (818)591-2121 or email. Email: rrcohn@aol.com


California & National
Paul Bent – More than 35 years experience in all forms of equipment leasing, secured lending, and asset based transactions. Financial analysis, deal structuring, contract negotiations, documentation, private dispute resolution, expert witness services.
(562) 426-1000
www.paulbent.attorney
pbent@paulbent.attorney

Illinois

Kevin E. Trabaris: Concentrates his practice in the areas of commercial finance, corporate and business transactions. Extensive experience representing banks, financial companies, equipment lessors, insurers and other funding and intermediary entities and borrowers in connection with thousands of business financing matters. He has handled everything from small ticket transactions to billion dollar syndicated loans, real estate financing to asset-based facilities.
Email: ktrabaris@culhanemeadows.com
Telephone: 847-840-4687
www.culhanemeadows.com

Massachusetts

Joseph G. Bonanno, Esq., CLFP. Transactional/Documentation. Past special industry consultant to The World Bank, industry expert witness in litigation, appointed to Governor's Counsel to adopt Articles 2A and 9 in Massachusetts, MA continuing legal education co-instructor, past (5) Term Certified Leasing and Finance Professional Board Member, CLFP review instructor, numerous authored and co-authored published articles and conducting educational seminars. (781) 328-1010; law@jgbesq.com

National: Coston & Rademacher: Business attorneys serving the lease-finance industry since 1980. Transactional, documentation, corporate/finance, workouts, litigation, bankruptcy, portfolio management. Chicago-based national practice. Jim Coston, CLP (Members: ELFA, NEFA).
email: Jcoston@costonlaw.com
Website:www.costonlaw.com

Michael J. Witt, experienced bank, finance, and leasing attorney, also conducts Portfolio Audits. Previously he was Managing Counsel, Wells Fargo & Co. (May, 2003 – September, 2008); Senior Vice President & General Counsel, Advanta Business Services (May, 1988 – June, 1997) Tel: (515) 223-2352 Cell: (515) 868-1067
E-mail: MWitt@Witt-Legal.com
Web: www.witt-legal.com



St. Louis County , MO. - statewide:
Schultz & Associates LLP., collections, negotiation, and litigation. Also register and pursue recovery on foreign judgments. Contingency and reasonable hourly rates.
Ronald J. Eisenberg, Esq.
(636) 537-4645 x108
reisenberg@sl-lawyers.com
www.sl-lawyers.com
NJ, De, Pa: Specializing in leased equipment/secured transactions. Collections, replevins/workouts reasonable rates. Sergio Scuteri/Capehart & Scratchard, PAsscuteri@capehart.com / www.capehart.com
New York and New Jersey

Frank Peretore
Chiesa Shahinian & Giantomasi
West Orange, New Jersey
http://www.csglaw.com/
biographies/frank-peretore
Phone 973-530-2058
fperetore@csglaw.com
Documentation, portfolio purchase & sale, replevin, workouts, litigation, collection, bankruptcy. Aggressive. Over 30 years experience.

Thousand Oaks, California:
Statewide coverage Spiwak & Iezza, LLP 20+ years experience,Representing Lessors banks in both State/ Federal Courts/ all aspects of commercial leasing litigation.
Nick Iezza 805-777-1175
niezza@spiwakandiezza.com
[headlines]
--------------------------------------------------------------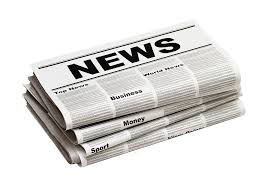 News Briefs----
Finance CEO of Tiny California Bank
Makes Twice as Much as Jamie Dimon
https://www.bloomberg.com/news/articles/2019-04-11/ceo-of-tiny-california-bank-makes-twice-as-much-as-jamie-dimon
52 million vehicles with open recalls on US roads,
Carfax finds
https://www.autoremarketing.com/trends/52-million-vehicles-open-recalls-us-roads-carfax-finds
Boeing Has Called 737 Max 8 'Not Suitable' for Certain Airports
plane maker listed at least 16 U.S. airfields
https://www.bloomberg.com/news/articles/2019-04-11/boeing-has-called-737-max-8-not-suitable-for-certain-airports?srnd=premium
Carnival cruise ships face possible ban from US ports
for allegedly violating probation
https://www.foxnews.com/lifestyle/carnival-corp-may-be-banned-from-u-s-ports-for-allegedly-violating-probation
[headlines]
--------------------------------------------------------------


You May Have Missed---
13 States Where Incomes Are Booming
https://247wallst.com/special-report/2019/04/10/13-states-where-incomes-are-booming/
[headlines]
--------------------------------------------------------------
Poem
"Spring night four a.m."
from Allen Ginsberg's "Wait Till I'm Dead: Uncollected Poems,".

Spring night four a.m.
Garbage lurks by the glass windows
Two guys light a match
Smoke rolls over Eighth Street where
Spade queens walk lipsticked looking for a taxi
Spoon out their handkerchiefs
Coughing against the black dust rising up
Out of Imiri Baraka's latest volume of poems
The Whole Earth Catalogue up in flames
The water pumps methods for making home-made
yogurt
The crackling red fires running over the San Francisco
Communal catalogue
Herbert Marcuse exploding in flames
Howl, fiery volume after volume
Over the precipice
Fire spreads through the Skira catalogues
The Rembrandt canvas girl
Brown holes appear in priceless Van Goghs, Roman
statuaries
Smoke covered smudged Venus de Milo
[headlines]
--------------------------------------------------------------

Sports Briefs---

Mickelson has best 1st round at Masters since '10
http://www.espn.com/golf/story/_/id/26501314/mickelson-best-1st-round-masters-10
Tiger Woods has few complaints after getting into Round 1 contention http://www.augusta.com/masters/story/news/2019-04-11/tiger-woods-has-few-complaints-after-getting-round-1-contention
Ozzie Albies's New Deal Could Be the Worst an MLB Player Has Ever Signed
https://www.theringer.com/mlb/2019/4/11/18306927/ozzie-albies-atlanta-braves-contract-extension
[headlines]
--------------------------------------------------------------


California Nuts Briefs---


Biz Committee Approves $70 Million in Tax Credits for
35 Companies Committing to Add Over 4000 Jobs in California
http://www.business.ca.gov/Portals/0/Files/CCTC%20Meeting%20Approval%20Notice%204-11-19.pdf
State Bill to Allow College Students
To Sleep In Cars on Campus
https://patch.com/california/paloalto/state-bill-may-allow-college-students-sleep-cars-campus

[headlines]
--------------------------------------------------------------



"Gimme that Wine"

http://www.youtube.com/watch?v=EJnQoi8DSE8
Gallo Acquires 30 Brands, Six Wineries from
Constellation Brands in $1.7 Billion Deal
https://www.winebusiness.com/news/?go=getArticle&dataId=212102
Northern California wine industry leaders to tackle luxury,
other top trends at April 18 conference
https://www.northbaybusinessjournal.com/events/9421245-181/california-north-coast-wine-industry-conference
Free Wine App
https://www.nataliemaclean.com/mobileapp/

Wine Prices by vintage
http://www.winezap.com
http://www.wine-searcher.com/
US/International Wine Events
http://www.localwineevents.com/
Leasing News Wine & Spirits Page
http://two.leasingnews.org/Recommendations/wnensprts.htm
[headlines]
----------------------------------------------------------------
This Day in History

1621 - Myles Standish, one of the Mayflower Pilgrims, was unanimously chosen military captain of the colony.
http://etext.lib.virginia.edu/users/deetz/Plymouth/standishwill.html
1631 - The first militia was formed by the Court of Assistants of the Massachusetts Bay Colony, Boston, MA, which ordered "that there shall be a watch of 4 kept (every) night at Dorchester and another of 4 at Watertown, the watches to begin at sunset."
1724 - Birthday of Lyman Hall (d. 1790) at Wallingford, CT. Signer of the Declaration of Independence. When the war reached Savannah, Hall's property was burned and he stood accused of high treason. He fled to Charleston, which was also overtaken by the British. http://www.ushistory.org/declaration/signers/hall.http://www.lyman-hall.com/ htm
1770 - The British government moved to mollify outraged colonists by repealing almost all of the Townshend Acts. Initially passed in the summer of 1767, the Townshend Acts were the British government's fiscal and political play to maintain its power over the American colonies. The bills, named after their sponsor, Charles Townshend, not only suspended America's uppity body of representatives, but also levied a controversial package of revenue taxes, including duties on paint, paper and tea. While English leaders viewed colonial control as a historically justified stance, Americans were of a far different mind: they believed the acts smacked of undue meddling. This sent the colonies into a heated, and sometimes violent, frenzy of protest. America's outrage eventually prompted the British to roll back all of the acts and revenue duties, save for the now infamous tea tax.
1776 - Halifax resolution for independence was adopted by North Carolina. The first Declaration to form an independent Union started with a resolution adopted by the Provincial Congress of North Carolina at Halifax, NC, authorizing the delegates from North Carolina to the Continental Congress to vote for a Declaration of Independence.
http://memory.loc.gov/ammem/today/apr12.html
1777 - Birthday of Henry Clay (d. 1852), statesman, born at Hanover County, VA. Was the Speaker of the House of Representatives and later became the leader of the new Whig party. He was defeated for the presidency three times.
http://www.henryclay.org/
1811 - The first settlers to reach the Pacific coast left New York City on September 6, 1810, on the S.S. Tonquin, a 290-ton vessel captained by Jonathan Thorn. They rounded Cape Horn on December 25, 1810, landing on April 12, 1811, at Cape Disappointment, WA, a promontory at the mouth of the Columbia River. The enterprise was sponsored by John Jacob Astor.
1858 - Salt Lake City offers an uneasy welcome to Alfred Cummings, its first non-Mormon governor, which signals the end of the so-called "Utah War." The Mormon acceptance of a gentile governor came after more than a year of tensions and military threats between the U.S. government and Brigham Young's Utah theocracy. Sometimes referred to as the Utah War, this little-known conflict arose out of fundamental questions about the autonomy of the Mormon-controlled territory of Utah. Was Utah an American state or an independent nation? Could the Mormon Church maintain its tight controls over the political and economic fate of the territory while still abiding by the laws and dictates of the United States? Mormon citizens began manufacturing arms and ammunition in preparation for war. Much to the embarrassment of the Buchanan administration, severe weather and the Nauvoo Legion's scorched earth tactics initially stymied the federal troops. After a hard winter spent at the burnt out shell of Fort Bridger, the American force prepared to make another attempt to push through the Wasatch Mountains and down into Salt Lake. By this time, Young was ready for peace, but he remained so distrustful that he ordered some 30,000 people to abandon Salt Lake and other northern settlements and make an unnecessary retreat southward. When Cummings finally arrived in Salt Lake on this day in 1858, the city was nearly deserted. Young peacefully relinquished the governorship and all of his other governmental roles, agreeing to become solely the spiritual leader of Utah Mormons. In exchange, Buchanan gave all Utah residents a blanket pardon for any involvement in the conflict. Several months later, two brigades of American soldiers established Camp Floyd south of Salt Lake City, the largest garrison in the nation until the Civil War. With the threat of a bloody conflict diminished, Mormon refugees began returning to their homes. Though tensions between the Mormons and the federal government continued for decades, the Utah War ended the dream of a Mormon state geographically and politically separated from nonbelievers. Henceforth, Utah Territory was clearly a part of the American union, and it was granted full statehood in 1896.
1859 - The first billiard match to attain international fame was played in Detroit between Michael Phelan of New York City and John Seereiter of Detroit for the championship of the world and a $415,000 purse. Phelan, known as the "father of billiards," won the championship by a score of 2,000 against his competitor's 1,904. The best run made by Phelan was 129 points. The game was played on a 6-by-12 four-pocket table with four balls. Pushing and crouching were allowed.
1861 - After months of escalating tension, Major Robert Anderson refused to evacuate Fort Sumter at Charleston, SC. Confederate troops under the command of General P.T. Beauregard opened fire on the harbor fort at 4:30 AM (the first gun was fired by Edmund Ruffin, a 67-year-old Virginian) and continued until Major Anderson surrendered on Apr 13. No lives were lost despite the firing of some 40,000 shells in the first major engagement of the American Civil War.
1861 - The same morning, off Charleston, SC, the side-wheeler Harriet Lane fired a shot across the bow of the merchantman steamer Nashville to force it show its colors. The Nashville hoisted a U.S. ensign and was allowed to proceed, even though it was a Confederate ship. The Harriet Lane, 270 feet long with a 22-foot beam, had been built by William Henry Webb in 1857 as a Treasury Department revenue cutter and was transferred to the Navy in 1858. It was named after a niece of President James Buchanan and was the first federal steamer named for a woman. On January 1, 1863, the Harriet Lane was captured by Confederate forces in Galveston Bay, after desperately resisting boarding parties from four rebel ships.
1864 - Major General Nathan Bedford Forrest's Confederate raiders attack the isolated Union garrison at Fort Pillow, Tennessee, overlooking the Mississippi River. The fort, an important part of the Confederate river defense system, was captured by federal forces in 1862. Of the 500-strong Union garrison defending the fort, more than half the soldiers were African-Americans. After an initial bombardment, General Forrest asked for the garrison's surrender. The Union commander refused, and Forrest's 1,500 cavalry troopers easily stormed and captured the fort, suffering only moderate casualties. However, the extremely high proportion of Union casualties--231 killed and more than 100 seriously wounded--raised questions about the Confederates' conduct after the battle. Union survivors' accounts, later supported by a federal investigation, concluded that African-American troops were massacred by Forrest's men after surrendering. Southern accounts disputed these findings, and controversy over the battle continues today. The enlistment of African-Americans into the Union army began after the enactment of the Emancipation Proclamation on January 1, 1863, and by the war's end 180,000 African Americans had fought in the Union army and 10,000 in the navy.
1867 - Birthday of Johnny Watson (d. 1963), also known as "Daddy Stovepipe," Mobile, AL
1877 - The catcher's mask is used in a baseball game for the first time.
1883 - Birthday of Imogen Cunningham (d. 1976), pioneer photographer of plants and portraits, at Portland, OR.
1892 - George C. Blickensderfer of Stanford, CT received a patent for a portable typewriter.
1892 - Jazz clarinetist Johnny Dodds (d. 1940) birthday, Waveland, MS.
http://www.redhotjazz.com/jdodds.html
1900 - Joseph Bohomiel "Joe" Lapchick (d. 1970), Basketball Hall of Fame player and coach, was born at Yonkers, NY. Lapchick played basketball for pay from an early age. In 1923, he joined the original Celtics, one of the greatest pro teams of any era. The Celtics revolutionized the game with Lapchick as the great center. He began coaching at St. John's University in 1937, left for the New York Knicks in 1947, and returned to St. John's in 1957. The Celtics were inducted into the Hall of Fame in 1959, and Lapchick followed as an individual in 1966.
1906 – Johnny Bates of the Boston Beaneaters became the first modern player to hit a homer in his first Major League at-bat, when he connected in the 2nd inning against Brooklyn Superbas pitcher Harry McIntire.
1908 - A fire that began in a dump in the Chelsea section of Boston, Massachusetts spread through the community and ignited oil tanks on the Chelsea Creek, eventually rendering 17,000 people homeless.
1913 - Jazz vibraharpist and bandleader Lionel Hampton (d. 2002) was born in Louisville, Kentucky. He is best known for his association with Benny Goodman, and for leading his own big band. Hampton was with the Goodman quartet for the legendary 1938 Carnegie Hall Jazz Concert, where his performance on such tunes as "Stompin' at the Savoy" and "Avalon" established him as a major jazz soloist. Hampton put together his own band after leaving Goodman in 1940, leading an orchestra on and off for more than 30 years. The Lionel Hampton band's theme song was "Flying Home."
1915 - Birthday of guitarist "Hound Dog" Taylor (d. 1975), Natchez, MS.
http://www.zicline.com/semaine16/houndog.htm
1917 - Singer Helen Forrest (d. 1999) was born in Atlantic City, NJ. http://www.davidmulliss.com.au/HelenForrest/helenforrest.htm
1924 - Birthday of Canadian dance band vocalist Lorraine McAllister (d. 1984), in Saskatoon, Saskatchewan. She was long associated with her husband Dal Richards's Vancouver orchestra.
1926 - Birthday of Andrew "Blueblood" McMahon (d. 1984), Delhi, LA. McMahon played blues and hillbilly music in Mississippi and worked with Bukka White in Memphis, Tennessee
1926 - Smith Wildman Brookhart, Republican of Iowa, was ousted by the US Senate of a vote of 45-41. A recount of the votes in the election had proved the winner to be Daniel Frederic Steck, the Democrat candidate, who served from April 12, 1926 to March 3, 1931.
1927 - An F5 tornado wiped Rock Springs, Texas "off the map." 235 of the town's 247 buildings were completely destroyed. The tornado was over 1 mile wide when it passed through the town. 74 people were killed.
1930 - Birthday of vocalist Bob Lee, Tuscaloosa, AL
1930 - Herbert Khaury (d. 1996), better known as Tiny Tim, was born in New York City. With his ukulele and his squeaky falsetto voice, he became the most successful novelty act of the 1960's. "Tip Toe Through the Tulips," a Top-20 hit in 1966, is the Tiny Tim record most people remember. He died of a heart attack on November 29th, 1996, after performing his signature song at a benefit in Minneapolis.
1933 - Ruth Bryan Owen, is appointed U.S. envoy to Denmark, the first woman to represent the US as a foreign minister.
1934 - The highest-velocity natural wind ever recorded occurred in the morning at the Mount Washington, NH, Observatory. Three weather observers, Wendell Stephenson, Alexander McKenzie and Salvatore Pagliuca, observed and recorded the phenomenon in which gusts reached 231 miles per hour--"the strongest natural wind ever recorded on the earth's surface." The 50th anniversary was observed at the site in 1984, with the three original observers participating in the ceremony
1934 - F. Scott Fitzgerald's "Tender Is the Night" is published, but the novel about rich expatriates is unenthusiastically received during the Great Depression.
http://www.sc.edu/fitzgerald/biography.html
1939 - Woody Herman cuts "Woodchopper's Ball."
1940 - Pianist/composer Herbie Hancock born Chicago, IL
http://www.herbie-hancock.com/
1944 - John Kay, leader of Steppenwolf, was born Joachim Krauledat in Germany. Steppenwolf began as a Toronto-based band called the Sparrow in 1964. The group moved to the US in 1966 before splitting up in 1967. Kay then formed Steppenwolf, using some of the members of the Sparrow. The name Steppenwolf is taken from the Herman Hesse novel. Steppenwolf had a dozen hits in the late '60s and early '70s, the biggest of which were "Born to Be Wild" and "Magic Carpet Ride." The original band broke up in 1972. After bogus groups began performing under the Steppenwolf name, John Kay reformed the band in the 1980s.
1945 - ERWIN, HENRY E., (Air Mission) Medal of Honor
Rank and organization: Staff Sergeant, U.S. Army Air Corps, 52d Bombardment Squadron, 29th Bombardment Group, 20th Air Force. Place and date: Koriyama, Japan, 12 April 1945. Entered service at: Bessemer, Ala. Born: 8 May 1921, Adamsville, Ala. G.O. No.: 44, 6 June 1945. Citation: He was the radio operator of a B-29 airplane leading a group formation to attack Koriyama, Japan. He was charged with the additional duty of dropping phosphoresce smoke bombs to aid in assembling the group when the launching point was reached. Upon entering the assembly area, aircraft fire and enemy fighter opposition was encountered. Among the phosphoresce bombs launched by S/Sgt. Erwin, 1 proved faulty, exploding in the launching chute, and shot back into the interior of the aircraft, striking him in the face. The burning phosphoresce obliterated his nose and completely blinded him. Smoke filled the plane, obscuring the vision of the pilot. S/Sgt. Erwin realized that the aircraft and crew would be lost if the burning bomb remained in the plane. Without regard for his own safety, he picked it up and feeling his way, instinctively, crawled around the gun turret and headed for the copilot's window. He found the navigator's table obstructing his passage. Grasping the burning bomb between his forearm and body, he unleashed the spring lock and raised the table. Struggling through the narrow passage he stumbled forward into the smoke-filled pilot's compartment. Groping with his burning hands, he located the window and threw the bomb out. Completely aflame, he fell back upon the floor. The smoke cleared, the pilot, at 300 feet, pulled the plane out of its dive. S/Sgt. Erwin's gallantry and heroism above and beyond the call of duty saved the lives of his comrades.
1945 - *HASTINGS, JOE R., Medal of Honor
Rank and organization: Private First Class, U.S. Army, Company C, 386th Infantry, 97th Infantry Division. Place and date: Drabenderhohe, Germany, 12 April 1945. Entered service at: Magnolia, Ohio. Birth: Malvern, Ohio. G.O. No.: 101, 8 November 1945. Citation: He fought gallantly during an attack against strong enemy forces defending Drabenderhohe, Germany, from the dug-in positions on commanding ground. As squad leader of a light machinegun section supporting the advance of the 1st and 3d Platoons, he braved direct rifle, machinegun, 20mm., and mortar fire, some of which repeatedly missed him only by inches, and rushed forward over 350 yards of open, rolling fields to reach a position from which he could fire on the enemy troops. From this vantage point he killed the crews of a 20mm. gun and a machinegun, drove several enemy riflemen from their positions, and so successfully shielded the 1st Platoon, that it had time to reorganize and remove its wounded to safety. Observing that the 3d Platoon to his right was being met by very heavy 40mm. and machinegun fire, he ran 150 yards with his gun to the leading elements of that unit, where he killed the crew of the 40mm. gun. As spearhead of the 3d Platoon's attack, he advanced, firing his gun held at hip height, disregarding the bullets that whipped past him, until the assault had carried 175 yards to the objective. In this charge he and the riflemen he led killed or wounded many of the fanatical enemy and put 2 machineguns out of action. Pfc. Hastings, by his intrepidity, outstanding leadership, and unrelenting determination to wipe out the formidable German opposition, cleared the path for his company's advance into Drabenderhohe. He was killed 4 days later while again supporting the 3d Platoon.
1945 – President Franklin D. Roosevelt, 63, on the 83rd day of his fourth term, dies of a cerebral hemorrhage in Warm Springs, Georgia, with the love of his life with him (no, it wasn't Eleanor). Vice-President Harry S. Truman was sworn in as President the next day. Roosevelt, 32nd president of the US, was the only president to serve more than two terms--- he was elected to four consecutive terms.

1945 - Antlers, Oklahoma was leveled by an F5 tornado. 600 buildings were destroyed and 700 were damaged. 69 people were killed and 353 were injured. This disaster would have commanded national and local attention if it was not overshadowed by the death of President Roosevelt. Even nearby local newspapers had more information on the president than the tornado.
1947 - David Letterman Birthday, born Indianapolis, Ind.
http://www.intac.com/~fredman/letterman/bio.htmlhttp://www.cbs.com/latenight/lateshow//
1950 - Top Hits
"If I Knew You Were Comin' I'd've Baked a Cake" - Eileen Barton
"Music, Music, Music" - Teresa Brewer
"Peter Cottontail" - Gene Autry
"Long Gone Lonesome Blues" - Hank Williams
1952 - Buddy Morrow records "Night Train."
http://www.buddymorrowproductions.com/
1955 - The Kansas City Athletics, transplanted from Philadelphia, opened their first season in their new home by defeating the Detroit Tigers, 6-2, at Municipal Stadium. The A's finished the year in sixth place with a record of 63-91. They never won a pennant in Kansas City and moved to Oakland after the 1967 season.
1954 - Bill Haley and His Comets recorded "Rock Around the Clock" for Decca Records. The song was recorded at the Pythian Temple, "a big, barn like building with great echo," in New York City. "Rock Around the Clock" was formally released a month later. Most rock historians feel the tune, featured in the 1955 film "Blackboard Jungle", ushered in the era of rock 'n' roll. It hit number one on June 29, 1955 and stayed there for eight weeks, remaining on the charts for a total of 24 weeks. The record has now sold over 25,000,000 copies and it is believed to be the second-best selling recording after "White Christmas." Haley's recording became an anthem for rebellious 1950s youth and is widely considered to be the song that, more than any other, brought rock and roll into mainstream culture around the world. The song is ranked No. 158 on the Rolling Stone magazine's list of The 500 Greatest Songs of All Time. In 2018, it was selected for preservation in the National Recording Registry by the Library of Congress as being "culturally, historically, or artistically significant." "Rock Around the Clock" is often cited as the biggest-selling vinyl rock and roll single of all time.
1955 - The polio vaccine developed by American physician Dr. Jonas E. Salk was "safe, potent and effective." Incidence of the dreaded infantile paralysis, or poliomyelitis, declined by 95 percent following introduction of preventive vaccines. The announcement of the discovery of a vaccine against polio, was made on the ten year anniversary of the death of Franklin Delano Roosevelt from complication of the disease, his deteriorating illness kept from the public for perhaps up to two years as others ran the government. With the end of the World War II only months away, the nation and the world were stunned by the "sudden" death of the President shortly into his fourth term of office.
1957 - Alan Freed's "Rock 'n' Roll Easter Jubilee" opens for a ten-day run at Brooklyn Paramount. Buddy Knox, Charlie Gracie and Bo Diddley are also included on the show.
1958 - Top Hits
"Tequila" - The Champs
"He's Got the Whole World (In His Hands)" - Laurie London
"Book of Love" - The Monotones
"Oh Lonesome Me" - Don Gibson
1961 - At the third annual Grammy Awards in Los Angeles, Ray Charles wins three trophies, including Best Pop Single for "Georgia On My Mind." Marty Robbins took home a statue for Best Country and Western Performance for "El Paso."
1963 - Police use dogs and cattle prods on peaceful civil rights demonstrators in Birmingham, Alabama.
1963 - Bob Dylan performs a spectacular concert at Town Hall in New York, which is recorded for a never-released live album on Columbia
1964 - Arnold Palmer won his fourth Masters title and became the first golfer to make career earnings of $506,496
1966 - The Atlanta Braves brought Major League baseball to the South but lost their regular season opener, 3-2, to the Pittsburgh Pirates in 12 innings. The Braves finished the season in fifth place with a record of 85-77. They won the first division pennant in 1969.
1966 - Top Hits
"The Ballad of the Green Berets" - SSgt Barry Sadler
("You're My") "Soul and Inspiration" - The Righteous Brothers
"Daydream" - The Lovin' Spoonful
"I Want to Go with You" - Eddy Arnold
1966 - Jan Berry, a classmate of mine at University High School in Los Angeles and half of the hit making surf-rock vocal duo, Jan & Dean, runs his Corvette into a parked truck on L.A.'s Whittier Boulevard, just a short distance from Dead Man's Curve in Beverly Hills, two years after the song had become a hit. Berry suffers total physical paralysis for over a year as well as extensive brain damage which makes it nearly impossible to return to performing. They do give it a try in 1973 but are not well received. He was never the same as before the accident. The pair started their hit streak in 1958 with "Jennie Lee" and followed with "Baby Talk," "Surf City," "Sidewalk Surfin'," "Drag City," "Dead Man's Curve," "The Little Old Lady From Pasadena" and "Popsicle." Jan's accident ended their career as hit makers, although they attempted a comeback in 1978 after the TV biographical movie, "Dead Man's Curve."
1967 - Ray Piecuch, a cowboy poet from New Hampshire, completed his yearlong 3,500 mile ride across country on his horse, Bo, with a champagne celebration at Baker Beach, San Francisco.
1967 - "Busted," a benefit for the SF Mime Troupe, included
Jefferson Airplane, Grateful Dead, Quicksilver Messenger Service, Moby Grape Andrew Staples, The Loading Zone, at Fillmore Auditorium, San Francisco
1969 - After scoring a series of instrumental hits in the early 1960s including "Walk Don't Run" and "Slaughter on Tenth Avenue," The Ventures were back on Billboard's Hot 100 for the last time with the theme from the TV show, "Hawaii Five-0."
1969 - The Fifth Dimension score their first #1 and their eighth Billboard Top 40 hit with "Aquarius / Let The Sunshine In."
1974 - Top Hits
"Sunshine on My Shoulders" - John Denver
"Hooked on a Feeling"- Blue Swede
"Bennie & The Jets" - Elton John
"A Very Special Love Song" - Charlie Rich
1981 - First flight of shuttle Columbia. Two astronauts (John Young and Robert Crippen), on first manned US space mission since Apollo-Soyuz in July 1976, spent 54 hours in space (36 orbits of Earth) before landing at Edwards Air Force Base, CA, Apr 14.
1982 - Top Hits
"I Love Rock 'N Roll" - Joan Jett & The Blackhearts
"We Got the Beat" - Go-Go's
"Make a Move on Me" - Olivia Newton-John
"Big City" - Merle Haggard
1983 - Harold Washington is elected the first black mayor of Chicago.
1985 - The first US Senator to fly in space was Jake Garn, Republican Senator for Utah, who joined the crew of Space Shuttle Discovery as a "congressional observer" when the shuttle lifted off from Cape Canaveral, FL, on April 12, 1985. A former Navy pilot, Garn had taken several months of astronaut training. Another senator, John Herschel Glenn, Jr., of Ohio, was an astronaut in the 1960's, before he entered politics.
1985 - Key West, Florida set a new record for April rainfall in a 24 hour period as 6.06 inches of rain were recorded, eclipsing the previous record of 6.04 inches which fell on April 29, 1941. In addition, the heavy rainfall shattered the old record for this date set back in 1931 when 1.49 inches of rain fell.
1987 - "21 Jump Street" premiers on TV. Youthful big city cops busted crime in the local schools and colleges in this Fox police drama. Starred Johnny Depp as Tom Hanson, Holly Robinson Peete as Judy Hoffs, Dustin Nguyen as H.T. Ioki, Peter DeLuise as Doug Penhall, Frederic Forrest as Captain Jenko, Steven Williams as Captain Adam Fuller and Richard Grieco as Dennis Booker. It was one of the Fox network's early hits.
1987 - Larry Mize, 28, hit a miracle shot -- a 140-foot chip -- to win the Masters golf title in Augusta, GA. Mize defeated Greg Norman and Seve Ballesteros in a playoff.
1988 - Sonny Bono succeeds in his bid to become mayor of his hometown, Palm Springs, CA.
1989 - Twenty-two cities in the south central and eastern U.S. reported record low temperatures for the date, including Elkins, WV with a low of 15 degrees, and Baton Rouge, LA with a reading of 37 degrees.
1990 - Top Hits
"Love Will Lead You Back" - Taylor Dayne
"I'll Be Your Everything" - Tommy Page
"All Around the World" - Lisa Stansfield
"Hard Rock Bottom of Your Heart" - Randy Travis
1993 - The Grateful Dead sang the national anthem before the San Francisco Giants' home opener at Candlestick Park.
1996 - The Detroit Red Wings set a National Hockey League record by winning their 61st regular season game, 5-3, over the Chicago Blackhawks. The previous record was held by the 1976-77 Montreal Canadiens. Detroit finished the season with 62 wins, 13 losses and 7 ties.
1996 - Duluth, Minnesota recorded 1.7 inches of snow on this day to raise its seasonal snowfall total to 132.8 inches -- its snowiest winter on record. The old record was 131.6 inches set back in 1949-50.
2000 - In San Francisco, the North Beach Playground and Pool was renamed the Joe DiMaggio North Beach Playground and Pool. The Recreation and Park Commission voted 20 years earlier to rename the park after DiMaggio.
2008 - With her latest single, "4 Minutes," Madonna beats Elvis as the artist with the most al-time Top Ten Hits on the Billboard charts (37).
2010 - One-inch diameter hail falls in Fresno, CA. Two condominiums are destroyed by thunderstorms in California's San Joaquin Valley. Up to three funnel clouds were also seen in the region.
2013 - Macy's lost its dispute with JC Penney over the exclusive right to sell unbranded housewares designed by Martha Stewart in its stores.
2014 - Larry Ellison of Oracle Corp. was ranked the highest-paid U.S. executive for the second year in a row; Ellison's 2013 compensation of $78.4 million is more than twice that of runner-up Robert Iger of Walt Disney Corp, with $34.3 million.
2014 - Researchers announced a new orally-administered drug that may cure Hepatitis C; 90 percent of patients in trials were declared free of the virus after 12 weeks.
2015 - Jordan Spieth, age 21, wins the Masters golf tournament, tying Tiger Woods' record-setting 72-hole score of 18 under par at the course in 1997.
NBA Champions:
1954 - Minneapolis Lakers
1958 - St. Louis Hawks

-------------------------------------------------------------

SuDoku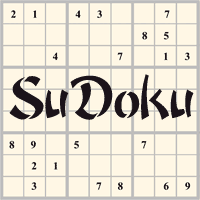 The object is to insert the numbers in the boxes to satisfy only one condition: each row, column and 3x3 box must contain the digits 1 through 9 exactly once. What could be simpler?
http://leasingnews.org/Soduku/soduko-main.htm
--------------------------------------------------------------

Daily Puzzle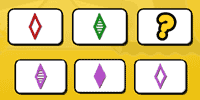 How to play:
http://www.setgame.com/set/puzzle_frame.htm
Refresh for current date:
http://www.setgame.com/set/puzzle_frame.htm
--------------------------------------------------------------


http://www.gasbuddy.com/
http://www.gasbuddy.com/GB_Map_Gas_Prices.aspx
http://www.gasbuddy.com/GB_Mobile_Instructions.aspx
--------------------------------------------------------------

Weather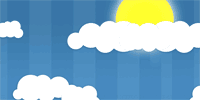 See USA map, click to specific area, no commercials
--------------------------------------------------------------

Traffic Live---
Real Time Traffic Information
You can save up to 20 different routes and check them out with one click,
or type in a new route to learn the traffic live
--------------------------------