Seeking Lease Representatives
in Baltimore, Atlanta,
Charlotte or Raleigh.
In these positions, you will develop and maintain relationships with lease brokers, leasing companies, equipment vendors and direct lessees throughout the Region. Must be knowledgeable in indirect/third party transactions ranging from $15K and up and have the necessary in-market experience. Please apply on-line at www.mandtbank.com.
At M&T Bank, we provide an exciting and challenging work environment where performance and innovative thinking are encouraged and rewarded at every level. With over 700 branches, your career can travel as far as you want to take it!

Monday, April 3, 2006
Headlines---
T-Bills Continue to Rise
Classified Ads---Senior Management
Pictures from the Past--1987-Don Froomer
Order a "QuikTrak"
EAEL Spring Conference
Classified Ads---Help Wanted
Top Stories--March 27-31
Cartoon---BSB Leasing
Last Call-Special Price
CLP Foundation Newsletter
Two New ELFF Studies Approved
Willis Lease Finance Reports 2005 Profit
News Briefs---
You May have Missed---
"Gimme that Wine"
Calendar Events
Top Event in Today's History
This Day in American History
Spring Poem
######## surrounding the article denotes it is a "press release"
T-Bills Continue to Rise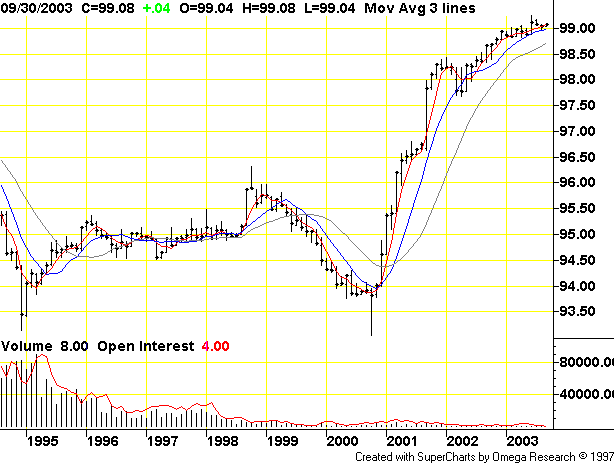 Pundits say look for the cost of money to keep rising from Fed Funds, Mortgage rates, Lease rates as the deficit, trade imbalance, and inflation are addressed or not addressed, depending on your political party affiliation.
--------------------------------------------------------------

Classified Ads---Senior Management
Minnesota Fox *
For larger pictures of "the hunt:"
http://www.leasingnews.org/items/LN_Classified/Fox2.htm
Atlanta, GA
Experienced leasing exec looking for next challenge. Various asset types, deal sizes and channels. Turn-around or expansion opportunity.
Email: akimicata@mindspring.com
Baltimore, MD
25 year veteran of commercial and equipment leasing seeking a senior management position with leasing or asset based financing company in the southeast (Florida preferred)
Email: kellogg_md@yahoo.com
Chicago, IL
25 + yrs. exp. 18 w/ two captives. Currently SVP captive started for Japanese multi-national distributor. Looking to do same w/another mfg. or distributor.
Email: pilot13@sbcglobal.net
Denver, CO
Fortune 500 GM/SVP wants to team up with aggressive lender looking for Western expansion mid-market equip. finance/leasing. 20+ years experience within Rocky Mountain/Southwest and Ca markets.
Email: legal@csotn.com
Hope, NJ
25 years in optimizing call center operations, collections, billing, and back end revenue generation. Experienced in $7 + billion dollar portfolios. Verifiable achievements.
E-mail: cmate@nac.net
Irvine, CA
Credit executive, portfolio manager and syndication facilitator. Extensive business building experience in small and mid-ticket operations. Highly innovative. Fortune 100 audit and technology skills. Bottom-line manager.
Email: lenhubbard@bigfoot.com
Jacksonville, FL
15+yrs Collections/Customer Service Expert. InfoLease, CARMS,managed staffs excess 100 VERY successfully - will relocate WITHIN Florida for right position ~ SIMPLY THE BEST
Email: rafftink@aol.com
Lawton, OK
Twenty years, I have been the President of Cash Financial Services. I sold my loan portfolio. Resume.
email: bobmooreok@email.com
Long Island, NY
Degree Banking/Finance. 13 years leasing exp. Now prez young leasing company where promises were not met. Interested in joining established firm with future.
Email: bob33483@yahoo.com
New York, NY, NJ, Ct Tri-State
Top Exec. middle and big ticket, top skills treasury,funding, ops,transaction detail, syndication, ready to max profit, help build quality operation. right now!
E-Mail: leasefinance@optonline.net
Orange County, CA
25+ years experience large ticket equipment finance companies and commercial banking. Operations, documentation, legal, credit, workouts, portfolio management. $2+Billion portfolio. Seeking CFO, COO or similar.
Email: finance1000@cox.net
Philadelphia, PA
27 yrs. exp. sales, ops., credit, strategy, P&L mngmet. Most recently created & executed the biz plans for 2 highly successful Bank-owned small ticket leasing subsidiaries.
email: mccarthy2020@comcast.net
Portfolio Management Consultant
25+years experience in Collections, Customer Satisfaction, Asset Management, Recoveries, Continuous Process Improvement, Back end Revenue Generation, Cost per Collection Analysis. $5+Billion Portfolio expertise.
Email: efgefg@rogers.com
Salt Lake City, UT
GM in Sales, Marketing & Operations for Several technology captives. Seeking new adventure in Western States. Consultant of full time.
Email: stevegbdh@hotmail.com
San Francisco, CA
25 years experience w/global leasing company, sales,marketing,business dev., P&L responsibility, asset mgmt, brokering and re-marketing. Interested in joining an est. firm with a future.
Email: rcsteyer@yahoo.com
Sausalito, CA
Sr. Corp. officer, presently serving as consultant, fin. service background, M&A, fund raising, great workout expertise, references
Email: nywb@aol.com
Syracuse, N.Y.
Int. equip. leasing exec. 25 yrs global P&L sr. mngt., including corporate turnarounds, strategic planning, new biz dev., structure finance, contract neg., vendor leasing specialist.
Email: jimh356094@aol.com
Wilmington, DE.
Over 15 years experience managing Credit, Risk Management and Fraud operations for large Financial Institution. Proven Results. Anywhere between NYC and DC for right opportunity.
Email: cklous@comcast.net
For a full listing of all "job wanted" ads, please go to:
http://216.66.242.252/AL/LeasingNews/JobPostings.htm
To place a free "job wanted" ad, please go to:
http://216.66.242.252/AL/LeasingNews/PostingForm.asp
* Mark Udstrand | all galleries >> Minnesota Red Fox : An Afternoon Hunt
http://www.pbase.com/mudstrand/image/56034152
--------------------------------------------------------------

Pictures from the Past---1987-Don Froomer
(Please see related story below.editor)
--------------------------------------------------------------

Order a "QuikTrak"
Last November, 2005, the Beaverton, Oregon, QuikTrak Board of Directors unanimously voted to place Matt Hennessee on indefinite administrative leave status from his position as president, CEO and director.
The move was prompted by personal issues of which company officials had been unaware prior to newspaper articles. At the time, Greg Froomer, a QuikTrak senior vice president and company co-founder, has been appointed interim president and CEO. Greg Froomer remains as Chief Executive Officer with his founder and father Don Froomer as the Chairman of the Board. (see above "Pictures from the Past for Froomer in 1987.")
April 1, 2006, QuikTrak, Inc. celebrated fifteen years in business, ready to launch a new technology standard for inspection services, plus now services both national and international clients throughout North America and Europe.
"We founded the business on April 1, 1991 in Woodland Hills, California to offer the leasing and financial community a new level of inspection related services," said founder Don Froomer.
"Our previous experience in the leasing and finance business gave us an insider's perspective on the importance of a quality inspection and fraud prevention program," Greg Froomer said, who runs the company on a daily basis.
"The reinsertions of Don and Greg at the helm have done two amazing things for QuikTrak," said Katie Dunwell, Director of Marketing and Sales Inspection Services. "(It has) taken us back to the strength of our original founders, and created an Executive Team that is not only experienced but agile.
"The transformation at QuikTrak has been truly exciting for the company. The swiftness and integrity of our Board in dealing with the events of November not only made us a stronger organization, but reminded us what is important in our business, integrity, service and honesty.
"Our innovation has been the central component of our success," adds Mark Abrams, Vice President of Technology & Engineering, "Leveraging our industry experience has also allowed us to efficiently serve our clients, as we anticipate their needs and develop robust technology solutions. The QuikTrak model for providing fast and accurate service has become the standard for the industry, as QuikTrak clients often comment that rather than ordering an inspection, they order a "QuikTrak."
The company's original service team included Mark Abrams, and Kim Plutte, now Vice President of Business Development & International., and Vice President of Technology & Engineering, respectively.
Originally successful for providing on-time inspections, QuikTrak has became an industry leader in introducing transaction-based ordering and web-based systems for both inventory and inspection service customers. The company has many Fortune 500 clients, including John Deere, Harley-Davidson, and U.S. Bank Equipment Finance.
Congratulations on their 15 year anniversary.
--------------------------------------------------------------

EAEL Spring Conference
by Allan Levine
About 100 of Eastern Association of Equipment Lessor's loyal members and supporters invaded Marco Island, Florida for the annual Spring Conference March 26 through the 29th. Attendees included funding sources, lessors, brokers, and service providers.
There was a mixture of frolic, networking, and educational seminars. Some of the learning sessions were as follows:
I. Changing Credit Dynamics
II. Moving From a Broker to a Lessor
III. Legal Workshop on State Tax Laws
IV. How to Build Your Business
V. Making Money is Today's Low Margin Environment
The opening reception on the 26th enabled all to network into the wee hours. As always, new relationships were formed, fading relationships reignited, and new friends and business associates bonded.
A great time was had by all. This event was a rewarding business experience and by mixing the social aspect made this low key event very successful. The event concluded Tuesday evening with a clam and lobster bake along with music on the beautiful beach of Marco Island.
Allan Levine, Chief Operating Officer
MADI$ON CAPITAL
alevine@madisoncapital.com
---From Allison Pryor, Executive Director
Alison@eael.org
At the Eastern Association of Equipment Lessors business meeting, two members joined the board of directors:
Robert Ingram of Sterling Bank Leasing
Paul Winkelhoff of Irwin Commercial Finance
They joined the current board consisting of
Carl Anderson, M&T Credit,
Steve Crane, CLP of Bank of the West,
Michael Evans, Popular Leasing,
Howard Lebowitz of Parimist Funding,
Shari Lipski,CLP of ECS Financial Services,
Paul Meyer of US Bancorp Manifest Funding,
George Parker of Leasing Technologies International,
Walter Rabin of All Points Capital
Chris Santy of Patriot Capital to the Board of Directors.
The Executive Board of the EAEL consists of
President: Nancy Pistorio, CLP, Madison Capital, EVP:
Bruce Smith, Diversified Capital Credit, VP's:
Randy Haug of LeaseTeam,
Doug Welch of Hawk Financial
Bruce Winter, CLP of FSG Leasing,
Treasurer: William Cowden of Springs Leasing
Secretary: Dennis Horner of The Equipment Leasing Company
EAEL
Eastern Association of Equipment Lessors
Eastern Association of Equipment Lessors
62 William Street, 4th Floor
New York, NY 10002
P: (212) 809-1602
F: (212) 809-1650
Alison Pryor, Executive Director
amfnyc@eael.org
At the end of 2005,the Eastern Association of Equipment Lessors had 180 members, according
the its president Nancy Pistorio.
EAEL is primarily a regional association with 67% in the Northeast (NY, NJ, MA, CT), an additional 10% in PA and MD, and the remainder in 25 states.
One important distinction in EAEL membership recruitment is that they do not solicit Brokers/ Lessors west of the Mississippi River."
Members share information, have a close bond, and while it may not be as large as the others, the atmosphere is very "family" and being of as much help to each other.
There has been talk for years that this association would merge with another, but there is a closeness among members that would be lost, and as important, the membership dues overall are the lowest of the other three leasing organization who would be their suitors. The association is in a re-building phase under the leadership of President Nancy Pistorio, Madison Capital.
--------------------------------------------------------------

Classified Ads-Help Wanted
Account Executive
At Dell Financial Services, we fuel your potential with the kind of challenging opportunities and hands-on support you need to grow. We're the exclusive provider of leasing and finance services for Dell technology systems worldwide. If you're ready for your chance to take the field, join our team as a:
Account Executive
Responsible for working remote out of a home office in the states of MI, GA, WA, CO, CA and MN. We're looking for seasoned candidates with 8+ years of Equipment Leasing Sales experience with a successful track record of increasing market/account penetration by assigned segment and/or geographic region, improving customer satisfaction and growing the business for long term results. You will be working in a relationship sales environment directly with CFOs, CIOs, CEOs and other high-level executives. If this type of opportunity sounds appealing, please send a copy of your resume to US_DFS_STAFFING@dell.com


Account Executive
Seeking an assertive, goal-oriented, profit-motivated Account Executive with sales experience in the equipment finance industry for Irvine , California headquarters. Unlimited earning potential - competitive salary with bonus and commission. Send resumes to llewis@calfirstlease.com or log on to www.calfirstjobs.com/apply_now.htm to apply for position.

Business Development Officer

Business Development Officer-
Golf Industry
Located in SE region of U.S.
This opportunity with VGM Financial Services (affiliate of TCF Financial Corp.) offers rewards for selling vendors & leasing programs to golf car & turf equipment manufacturers, dealers/distributors & golf clubs. You'll work with VGM Club, largest buying group in golf industry, to facilitate eqpm't financing needs of member courses. BS & 5 yrs vendor/leasing sales exp. req'd, including golf industry eqm't financing. Send resume & letter to: jclark@vgmfs.com


Chief Credit Officer
Lease Coordinator

Lease Coordinator, Accurate preparation of equipment lease documentation and funding. Knowledge of leasing industry preferred. email kgoo@celticleasing.com

Lease Representatives

Seeking Lease Representatives
in Baltimore, Atlanta,
Charlotte or Raleigh.
In these positions, you will develop and maintain relationships with lease brokers, leasing companies, equipment vendors and direct lessees throughout the Region. Must be knowledgeable in indirect/third party transactions ranging from $15K and up and have the necessary in-market experience. Please apply on-line at www.mandtbank.com.
At M&T Bank, we provide an exciting and challenging work environment where performance and innovative thinking are encouraged and rewarded at every level. With over 700 branches, your career can travel as far as you want to take it!

Portfolio Collection & Customer Service

Portfolio Collection & Customer Service Specialist, Irvine, CA
Small ticket lessor seeks candidates with related work experience in the equipment leasing industry. Candidates must possess strong verbal/written communication and negotiating skills. Competitive comp package and outstanding work environment! Please e-mail resumes: recruiter@gen-cap.com.

Sales Manager

Sales Manager - Irvine, CA
We're looking for a detail oriented, profit driven Sales Manager with 10 years experience in sales and/or management in the middle ticket equipment finance/leasing industry. Great opportunity for huge earnings potential as we offer a competitive salary with bonus and commission. Send resumes to llewis@calfirstlease.com .

--------------------------------------------------------------

Top Stories--March 27-31
Here are the top ten stories most "opened" by readers last week.
(1) License Requirements by State Up-Date
http://www.leasingnews.org/archives/March%202006/03-27-06.htm#state
(2) Advantage Business Capital joins "Broker/Lessor" list
http://www.leasingnews.org/archives/March%202006/03-27-06.htm#broker
(3) New Study Debuts: Leasing Decisions of Small Firms
http://www.leasingnews.org/archives/March%202006/03-29-06.htm#debut
(4) Sales Makes it Happen--by Terry Winders,CLP
Vary the Lease Structure to Accommodate Customers Needs
http://www.leasingnews.org/archives/March%202006/03-29-06.htm#sales
(5) Archives---March 29, 2001-- Code of Ethics "Body Count"
http://www.leasingnews.org/archives/March%202006/03-29-06.htm#archive
(6) eLeasing- aggregate funding sources
http://www.leasingnews.org/archives/March%202006/03-27-06.htm#elease
(7) Fed Raises Fed Funds to 4 ¾%
http://www.leasingnews.org/archives/March%202006/03-29-06.htm#feds
(8 ) Letters-We get E-mail
http://www.leasingnews.org/archives/March%202006/03-27-06.htm#email
(9) TEAM Equipment Leasing added to "Story Credit" List
http://www.leasingnews.org/archives/March%202006/03-29-06.htm#story
(10) Cartoon---Why he barks
http://www.leasingnews.org/archives/March%202006/03-27-06.htm#toon
--------------------------------------------------------------

--------------------------------------------------------------

Last Call-Special Price
$29.95 including shipping, limited to ordering today. (regular price is $79.95.)
| | |
| --- | --- |
| | Now available for purchase (815.753.1116) |
| | Written specifically for the needs of the small ticket market |
| | 299 pages...over 350 review questions |
| | 17 chapters dealing with finance, accounting, vendors, documents, selling and much more! |
| | Table of contents and index are available for your review by clicking below |
| | Written by Richard A. Galtelli, CLP, James M. Johnson, Ph.D. and Barry S. Marks, CLP, Esq. |
| | $29.95 including shipping, limited to ordering today. (regular price is $79.95.) |
| | © 2004 by leasingpress.com |
To order please click here
--------------------------------------------------------------

Special points of interest:

- Foundation Accomplishments

- New CLP Exam Rules Changes

-CLP Interview with Scott Wheeler, CLP

- About Leasing

Inside this issue:

- CLP Mission

- Board of Directors

- Committees

- Foundation Contributors and 2006
Foundation Donors

- Upcoming Events

---

CLP Foundation Accomplishments in 2005

The Foundation's fifth year was another very busy and productive one.

- An update, second edition of The Certifed Lease Prefessionals Handbook was completed and printed last summer.

- The Exam Re-write Committee, with the help of many CLP's who contributed new questions, successfully completed a new CLP Exam. Now, for the first time, The
Certified Lease Professionals' Handbook, the Body of Knowledge and the CLP Exam mesh together for a smoother transition from studying to sitting for the exam.

- The Re-certification Program has been revised to make the process less onerous and time consuming. The recertification
data forms can now be completed online with information concerning past conference attendance available online also.

- The CLP Application can also be completed online, printed, signed and sent to the Foundation for approval.

---

New CLP Exam Rules Change

Along with the new CLP Exam came some new rules. The CLP Candidate may bring their laptop along with them if they wish to use TValue for the Math and Lease Pricing part of the exam. A
Proctor must be present during that part. Candidates who have tested out of two or more parts (75% or above), only need to retake those parts of the exam that they did not pass with a 75% or higher. In other words, a candidate must pass 50% of the exam
in order to qualify to re-take one or two parts of the exam only.

Did you know?

The Equipment Leasing Association conducted a study to measure the value and importance of the equipment leasing industry on the U.S. economy. It showed that economic value extends beyond jobs because the incomes of labor and business proprietors were affected as well. The leasing industry accounts for roughly $375 billion of real personal income annually.

The study implied that the most important contribution of the equipment leasing industry lies in providing access to capital. It found that when leasing is unavailable, the demand for equipment is curtailed, which impacts other industries everywhere along the equipment supply chain. The contribution of leasing is so critical and so valuable to the economy because:

1. Leasing cuts across goods-producing and servicesproducing industries in the U.S. economy.
2. Leasing is a crucial approach to acquiring a variety of equipment types, especially high technology equipment, which is so vital to innovation and growth.
3. Leasing arrangements are used by all sizes of
businesses, even though their capital requirements may differ.

It was also noted that several subsidiary benefits extend to theeconomy as well. With leasing there is greater access to capital,which permits greater entry into markets. By expanding the poolof market participants, the markets are potentially morecompetitive. Increasing the market for capital goods at the margin facilitates greater growth in new capital goods production and investment.

---

Scott A. Wheeler, CLP

Scott Wheeler, VP of Sales and Marketing
with The Equipment Leasing Company in
Sparks, MD received his CLP designation in
2000. I asked Scott why he decided to
pursue the CLP designation. Scott said "that
he was thinking on going out on his own and
wanted to fortify his funding source relationships". I asked if he used any specific tools during his study process for the exam, and Scott said "he took a class from Johnnie Johnson, CLP and in the evenings the class would get together for study groups. During those evening study groups things started to really come together". I also wanted to know if he had felt any comfort or discomfort in becoming a CLP. Scott
told me that "he did benefit from being a part of the CLP group, but the real benefits came when he joined the Board of Directors. He also said that "you need to invest time in the organization, no matter what that organization is, to really get something out of it.
As part of the Board, I really benefited from others on the Board. The more time you put in, the more you benefit." On the benefits of becoming a CLP, Scott said "that there was name recognition within the leasing circle. Today there is recognition
within our leasing circle and one of our goals is to gain the recognition outside that circle." On a personal basis, Scott said "this is truly an investment in yourself. You expand your knowledge of the industry and learn how your company really fits
into your industry."
For the full newsletter, please go here:
http://leasingnews.org/PDF/CLP.pdf
--------------------------------------------------------------

Two New ELFF Studies Approved for Funding
The Equipment Leasing and Finance Foundation announces:
Business Differentiation: What makes a select few leasing companies consistently outperform their peers?
Expected delivery: August 2006
Researching Firm: Accenture, Inc.
This study will look to determine what makes a select few companies consistently out-perform their peers as High Performance Businesses? This Research Study will determine the specific characteristics for business differentiation in the Leasing Industry. The study will also examine the distinctive capabilities across key business functions that are critical levers to sustainable value creation and will consider if there are certain characteristics that apply across multiple industries and business functions.
This study is important to the Leasing Industry because the results will bring new information and thinking processes to the Leasing Industry which are game-changing, transformational.
It is applicable to all leasing businesses: independent, bank-owned, captive, large and small and the study addresses a topic which the Foundation deems of current importance to the Leasing Industry.
The study will determine if there is a correlation between Business Differentiation and Share and/or Segment expansion. If there is little or no correlation, the study will also attempt to explain why there is no direct connection, and this explanation may point to other differentiating traits characteristic of a High Performance Business.
Securitizing Equipment Leases Right for You?
Expected delivery: December 2006
Researcher: John Martin, Baylor University
This study will look at how a firm can get involved in securitization of its equipment leases and how can it decide whether to do so? There are fundamental issues faced by every firm considering securitization and determining if its right for them. Specifically, the research seeks answers to the following questions:
1. Who are the companies that are the most active in using securitized equipment leases and what can we learn from their experience? Are there common attributes of these firms that are suggestive as to what types of firms that would find equipment lease securitization attractive?
2. Is equipment lease securitization a viable financing alternative for small to medium size firms? Who can issue through the public markets and who must go thru a private conduit?
3. How do firms that engage in the securitization of their equipment leases analyze the decision to do so? What are the pros and cons of this financing strategy?
4. What is the future of equipment lease securitization? What are the obstacles to continued growth in equipment lease securitization? What are the implications of impending federal disclosure requirements contained in SEC Regulation AB that takes effect January 1, 2006?
The the Equipment Leasing & Finance Foundation (www.leasefoundation.org)is the non-profit organization dedicated to developing future-focused research and information for the industry. The Foundation is supported by corporate and individual donations and donors receive all products free of charge.
Recently, the Foundation published the 2006 Industry Future Council Report and Leasing Decisions of Small Firms study. Studies like these are available through the Foundation's library, https://leasefoundation.org/store/ We encourage you to visit the Foundation often and please feel free to contact me if you would like more information.
Lisa A. Levine, CAE
Executive Director
CONTACT:
Lisa A. Levine, CAE
llevine@ELAMAIL.COM
Equipment Leasing & Finance Foundation-- "Your Eye On the Future"
Phone Number: 703-527-8655
www.LeaseFoundation.org
---------------------------------------------------------------
### Press Release ###########################

Willis Lease Finance Reports 2005 Profit of $4.2 Million;
Fourth Quarter Earnings Rise 13% to $2.2 Million
SAUSALITO, Calif.---Willis Lease Finance Corporation (NASDAQ:WLFC), a leading lessor of commercial jet engines, today reported net income increased to $2.2 million, or $0.22 per diluted share, in the fourth quarter compared to $1.9 million, or $0.20 per diluted share, in the fourth quarter of 2004. For the full year 2005, the Company earned $4.2 million, or $0.44 per diluted share, compared to $5.5 million, or $0.59 per diluted share, in 2004.
"Two major capital projects were the focus of our efforts during 2005. After more than four years of hard work, we closed WEST, the Willis Engine Securitization Trust, one of the most important financial transactions in our history. The $228 million in term notes with expected maturities of 13-15 years, coupled with $114 million in warehouse availability, lengthened the maturity of over half of our debt and also provided immediate additional debt capital to grow the company," said Charles F. Willis, President and CEO.
"The second major financing, a $33 million preferred stock offering, closed in early February of this year, and provided a significant amount of new equity capital. While we initially used the proceeds to pay down short term debt, over time we intend to leverage this equity with additional debt to acquire more equipment. Having completed these two financings, the company is well-positioned to take advantage of growth opportunities."
Full Press Release here:
http://www.willislease.com/files/200633185316.pdf
### Press Release ###########################
--------------------------------------------------------------

News Briefs----
JPMorgan May Buy Bank of New York's 300 Branches, People Say
http://quote.bloomberg.com/apps/news?pid=10000103&sid=aBwmiN5Xispg&refer=news_index
Columbia Bank to expand in Washington
http://www.bizjournals.com/seattle/stories/2006/03/27/daily23.html
Alcatel to buy Lucent in $13.4 billion deal
http://seattletimes.nwsource.com/html/businesstechnology/
First Disney Park in Latin America?
http://www.mickeynews.com/News/DisplayPressRelease.asp_Q_id_E_426Parks.com/News/
DisplayPressRelease.asp_Q_id_E_426Park
Wolfowitz looks at opening World Bank Iraq office
http://www.alertnet.org/thenews/newsdesk/N02234663.htm
Microsoft realizes all roads lead to Web
http://www.chicagotribune.com/technology/columnists/chi-0604020215apr02,1,1147519.
column?coll=chi-business-hed
Denver Transit Union Votes to Strike
http://www.nytimes.com/aponline/business/AP-Denver-Transit.html?_r=1&oref=slogin
---------------------------------------------------------------


You May have Missed---
Airliner Wars
http://www.americanthinker.com/articles.php?article_id=5371
----------------------------------------------------------------


"Gimme that Wine"
How close is California grape industry to another wine glut
http://westernfarmpress.com/news/3-30-06-California-wine-glut/
Tra Vigne Restaurant Wine
http://www.sthelenastar.com/articles/2006/03/30/features/food_and_wine/
iq_3366081.txt
IRI Unveils Top 30 Table Wine Brand Performers List
http://www.tmcnet.com/usubmit/-iri-unveils-top-30-table-wine-brand-performers-
/2006/03/29/1517321.htm
California Travel Assoc. Names Domain Chandon Winery of the Year
http://cbs5.com/localwire/localfsnews/bcn/2006/03/29/n/HeadlineNews/AWARD/
resources_bcn_html
New Zealand, A to Z
Here are 26 things you need to know about uber-cool Kiwi wine country
http://www.sfgate.com/cgi-bin/article.cgi?f=/c/a/2006/03/30/WIGFBHSFSH1.DTL&hw
=wine&sn=001&sc=1000
Fresh California grape exports hit record level in 2005
http://westernfarmpress.com/news/3-29-06-Fresh-California-grape-exports/
If you want to know if you got a value for your wine, or what the wine price is today, go to www.winezap.com Type in the vintage (year) and name of the producer with wine type or geographic area, such as 1995 Chateau Lynch Bages Pauillac. Even 1995 Lynch Bages will work, or 1999 Viader
----------------------------------------------------------------

Calendar Events This Day
Find A Rainbow Day
Chocolate Mousse Day
Circus Day
Workplace Napping Day
This is a day for employees to "lie down and be counted" in support of napping at the workplace. this day occurs on the Monday following the advent of daylight savings time. www.napping.com
----------------------------------------------------------------

Today's Top Event in History
1963 -- Martin Luther King, Jr., launches voter registration drive in Birmingham, Alabama. Police Chief "Bull" Connor responds with fire hoses and attack dogs. Sit-ins & demos begun by SCLC & volunteers. The progressive city government will give Bull Connor an injunction to prevent demonstrations on April 11. King and many others will be jailed on the 12th for violating the injunction.
----------------------------------------------------------------

This Day in American History
1783-birthday of Washington Irving, American author, attorney and one-time US Minister to Spain, Irving was born at New York, NY. Creator of Rip Van Winkle and The Legend of Sleepy Hollow , he was also the author of many historical and biographical works, including A History of the Life and Voyages of Christopher Columbus and the Life of Washington . Died at Tarrytown, NY, Nov 28, 1859.
1823-birthday of William March Tweed, New York City political boss, who's "Tweed Ring" is said to have stolen $30 million to $200 million from the city, quite a huge sum of money in its day. Born at New York, NY, he died in his cell at New York's Ludlow Street Jail, Apr 12, 1878. Cartoonist Thomas Nast deserves much credit for "Boss" Tweed's arrests and convictions
1829- James Carrington of Wallingford, CT, patented the coffee mill.
1837-John Burroughs, American naturalist and author, born at Roxbury, NY. "Time does not become sacred to us until we have lived it," he wrote in 1877. Died en route from California to New York, Mar 29, 1921.
http://memory.loc.gov/ammem/today/apr03.html
1848- The Massachusetts legislature passed legislation enabling Boston to levy a tax for a public library. This created the funding model for all public libraries in the US. The Boston Public Library opened its doors in 1854.
1848-First American public school opened in San Francisco. Thomas Douglas, a Yale graduate, became the first teacher with a salary of $1000. Trustees of the new district, however, soon abandoned it when they ran off to the gold fields.
1854-First U.S. Mint in San Francisco opened on Commercial St.
1858-Dr. Matthew Ricketts, first Black man elected to Nebraska.
http://faculty.washington.edu/qtaylor/aa_Vignettes/ricketts_matthew.htm
1860-the Pony Express began when the first rider left St. Joseph, Missouri. The following day another rider headed east from Sacramento, CA. For $5 an ounce letters were delivered within 10 days. There were 190 way stations between 10 and 15 miles apart, and each rider had a 'run' of between 75 and 100 miles. The Pony Express lasted less than two years, ceasing operation in October 1861, when the overland telegraph was completed.
1865-Union forces occupied Petersburg, VA, one day after the Confederate evacuation. Lee's forces moved south but were blocked by Union Troops. after the withdrawal of Robert E. Lee's troops, the Confederate capital of Richmond and nearby Petersburg surrendered to Union forces. Richmond had survived four years of continuous threats from the North, but was destroyed by ravaging fires set by the Confederates not wanting the Union to capture any goods, and looters took what they could steal before the fire swept Richmond.. On April 4, the city was toured by President Abraham Lincoln. On April 9, at Appomattox Court House, Virginia, General Robert E.Lee surrendered to General Grant. April 14 th , ten days after touring the devastated City of Richmond, President Lincoln was assassinated. May 10 th Confederate President Jefferson Davis was captured at Irwinville, GA. The Civil War was virtually ended, but would not be officially over until April 2, 1866.
1868 -Eyewitness account of an Hawaiian surfing on highest wave ever---a 50' tidal wave. Witness by Dr. Gerrit P. Judd.
http://hml.org/mmhc/mdindex/gpjudd1.html
http://www.zoominfo.com/Search/PersonDetail.aspx?PersonID=61525934
http://hotspotshawaii.com/nalostuff/May96/DrJudd.html
http://www.kualoa.com/history.htm
http://www.surfart.com/surf_culture/water10.htm
1888- Known as the "Mother of the Blues," Gertrude "Ma" Rainey was born at Columbus, GA. She made her stage debut at the Columbus Opera House in 1900 in a talent show called "The Bunch of Blackberries." After touring together as "Rainey and Rainey, the Assassinators of the Blues," she and her husband eventually separated and she toured on her own. She made her first recording in 1923 and her last on Dec 28, 1928, after being told that the rural southern blues she sang had gone out of style. She died Dec 22, 1939, at Columbus, GA.
http://www.blueflamecafe.com/index.html
http://www.eyeneer.com/America/Genre/Blues/Profiles/ma.rainey.html
1893-guitarist William "Ragtime Millionaire" Moore, also known as "One Way," born Tappahannock, VA
http://www.earlyblues.com/essay_one_way.htm
1904- birthday of Sally Rand, born Helen Gould Beck at Hickory County, MO, she is still talked about to this day. American actress, ecdysiast and inventor of the fan dance, which gained tremendous fame at the 1933 Chicago World's Fair. Died at Glendora, CA, Aug 31, 1979.
1906 - April 3, Barney Bigard Birthday
http://www.earlyblues.com/essay_one_way.htm http://atj.8k.com/noartist/atjbigard.html
(I saw him play many times with Louis Armstrong and Cozy Cole's band, plus he played many Dixieland Clubs in Hollywood. I remember speaking him between sets when I was a teenage in the late 1950's and early 1960's when I was a clarinet player myself)
1916-Birthday of Boogie-Woogie piano player Kenny Kersey, Harrow, Ontario.
http://forums.allaboutjazz.com/printthread.php?t=1711
1924-birthdy of actress/singer Doris Day ( Doris Van Kappelhoff), Cincinnati, OH
http://www.dorisday.com/
1927-harmonica player Little Junior Parker born West Memphis, AR
http://www.blueflamecafe.com/index.html
1930 - The fledgling film industry patted itself on its collective back this night at the Ambassador Hotel in Los Angeles. They were celebrating the 2nd Annual Academy Awards presentation for movies made during the 1928-1929 year. (Movies made during the 1929-1930 year were honored seven months later on November 5.) There were no 'officially' announced nominees; but there was a host for the evening's activities: Writer, director, producer William C. de Mille. No one ran away with all the awards either. The Best Director was Frank Lloyd for "The Divine Lady"; Warner Baxter was voted Best Actor for his role in "In Old Arizona", while Mary Pickford took home the Best Actress award for her part in "Coquette". Hanns Kräly penned the script for "The Patriot", winning the Best Writing award and the Best Picture of the year was "The Broadway Melody" produced by Harry Rapf.
http://www.infoplease.com/ipa/A0147930.html
1930- The man who became known as World War II's "baby vet," Calvin Graham was born at Canton, TX, and enlisted in the Navy at the age of 12. As a gunner on the USS South Dakota , he was struck by shrapnel during the battle of Guadalcanal in 1942 but still helped pull fellow crew members to safety. The navy gave Graham a dishonorable discharge, revoked his disability benefits and stripped him of his decorations, including a Purple Heart and Bronze Star, after discovering his age. Eventually, through congressional efforts, he was granted an honorable discharge and won back all but the Purple Heart. His benefits were restored in 1988. Graham died Nov 6, 1992, at Fort Worth, TX.
1933 - First Lady Eleanor Roosevelt informed newspaper reporters that beer would be served at the White House. This followed the March 22 legislation legalizing '3.2' beer.
1936--Birthday of the fabulous blues organist Jimmy McGriff, Philadelphia, PA.
http://www.vh1.com/artists/az/mcgriff_jimmy/bio.jhtml
http://theatreorgans.com/grounds/groove/mcgriff.html
http://www.dougpayne.com/jmd6679.htm
1939 - "Mr. District Attorney" was heard for the first time on NBC radio. The serial about the 'champion of the people' was originally a 15-minute nightly program. In June of 1939, the program went to a half-hour weekly format. "Mr. District Attorney" aired until 1952.
1941 - Jan Berry (songwriter, singer: group: Jan and Dean: The Little Old Lady from Pasadena, Dead Man's Curve, Heart and Soul, Linda, Baby Talk, Surf City)
http://www.jananddean.com
http://www.march19.com/janberry/jan-berry.htm
( I went to University High School with him, played pick-up bass a few times, I believe for Bruce Johnson.)
1941--Birthday of lead singer for The Spinners, Philippe Wynne, Cincinnati, Ohio.
http://en.wikipedia.org/wiki/Philippe_Wynne
http://www.soulwalking.co.uk/Philippe%20Wynne.html
1942 - "People Are Funny" was first heard on NBC radio. Art Baker was the show's first host. Art Linkletter took over the popular program on radio in 1943 and later moved it to television.
1942-Birthday of singer ( Carson) Wayne Newton, born Roanoke, VA
http://www.nndb.com/people/397/000024325/
http://www.doney.net/aroundaz/celebrity/newton_wayne.htm
http://www.waynenewton.com/
1944-birthday of singer Tony Orlando ( Tony Orlando and Dawn,) born New York, NY.
http://www.tonyorlandoonline.com/tonybio.htm
1944- The US Supreme Court, in an 8-1 ruling, declared that blacks could not be barred from voting in the Texas Democratic primaries. The high court repudiated the contention that political parties are private associations and held that discrimination against blacks violated the 15th Amendment.
1948-suggested by Secretary of State George C. Marshall in a speech at Harvard, June 5, 1947, the legislation for the European Recovery Program, popularly known as the Marshall Plan, was signed by President Truman today into law. After distributing more than $12 billion, the program ended in 1952.
1949-Lyle Martin Alzado, football player born at New York, NY. Alzado grew up on Long Island and graduated from Yankton College in South Dakota with a bachelor's degree in special education. He played football, earning Little All-America honors, and was drafted in 1971 by the Denver Broncos. Alzada gained fame as part of Denver's "Orange Crush" defense and for his fierce demeanor. He was traded to the Cleveland Browns in 1979 and in 1982 to the Los Angeles Raiders. After retiring at the end of the 1985 season, Alzada acted in movies. He was diagnosed with brain cancer in 1991, which he attributed to a lifetime of steroid usage. He spent the last months of his life campaigning against steroids and human growth hormone. Died at Lake Sewego, OR, May 14, 1992.
1952 - Harry Belafonte recorded his first songs for RCA Victor at Manhattan Center in New York City.
1953 - For the first time, Radnor, Pennsylvania's "TV Guide" was published. In its first year, the publication reached a circulation of 1,500,000 readers.
1955 - Fred Astaire made his television debut on "The Toast of the Town", hosted by Ed Sullivan. Already an established dancer in films, Astaire quickly became a television sensation too.
1956-Elvis Presley makes the first of two appearances on "The Milton Berle Show," Presley sings "Heartbreak Hotel," "Money, Honey" and "Blue Suede Shoes" and earns $5,000. It's estimated one out of every four Americans sees his performance.
1957---Top Hits
Little Darlin' - The Diamonds
All Shook Up - Elvis Presley
Gone - Ferlin Husky
There You Go - Johnny Cash
1960-The Everly Brothers later named by the Beatles and Rolling Stone Keith Richards as prime influences, make their British concert debut, kicking off their first U.K. tour. Paul Simon and Art Garfunkle also stated they started out singing to follow their idols, the Everly Brothers (who they brought along in the concern re-union across the country.)
1961-Birthday of comedian Eddie Murphy, Brooklyn, NY.
http://www.imdb.com/name/nm0000552/
http://www.sonymusic.com/artists/EddieMurphy/bio.html
http://www.div.ca/eddie/
1962-"the Birmingham Resistance." In retaliation against a black boycott of downtown stores, the Birmingham, AL, City Commission voted not to pay the city's $45,000 share of a $100,000 county program which supplied surplus food to the needy. More than 90 percent of the recipients of aid were black. When the NAACP protested the Commission's decision, Birmingham Mayor Arthur J. Hanes dismissed their complaint as a "typical reaction from New York Socialist radicals."
1962 - Race jockey Eddie Arcaro retired with 15,327 victories for total winnings of $12,265,455. Arcaro had the distinction to be the first jockey to win 3,000 races and the first to ride five Kentucky Derby winners including: Lawrin, Whirl-a-Way, Hoop Jr., Citation and Hill Gail.
1963 -- Martin Luther King, Jr., launches voter registration drive in Birmingham, Alabama. Police Chief "Bull" Connor responds with fire hoses and attack dogs. Sit-ins & demos begun by SCLC & volunteers. The progressive city government will give Bull Connor an injunction to prevent demonstrations on April 11. King and many others will be jailed on the 12th for violating the injunction.
1965-Students at UC Berkeley circulated a flyer which claimed seismologist Dr. Charles Richter suggested the next big earthquake would be centered in the East Bay. It was a tongue-in-cheek ad for the Johnny Otis Show at Zellerbach Hall which, the flyer said, met all State earthquake requirements.
1965 - Bob Dylan appeared on the pop music charts for the first time. "Subterranean Homesick Blues" entered the Top 40 at number 39. The song stayed on the charts for eight weeks. Dylan would chart a total of 12 singles on the pop charts between 1965 and 1979. He appeared in the films "Don't Look Back", "Eat the Document" and "Pat Garrett and Billy the Kid". He made the film "Renaldo and Clara" in 1978. Dylan co-starred in the film "Hearts of Fire" in 1987. He became a member of the Traveling Wilburys and was inducted into the Rock and Roll Hall of Fame in 1988. Dylan won the Grammy's Lifetime Achievement Award in 1991.
1968-" A Space Odyssey" premiered. Directed by Stanley Kubrick, this influential film has elicited many different interpretations. Sci-fi novelist Arthur C. Clarke based the screenplay on his 1966 book which was prescient in several ways. Written before men had landed on the moon, Clarke describes an expedition launched to Jupiter to track a mysterious signal emanating from the moon. Clarke gave the world's population as six billion (achieved in 1999) and described a space station (the US is currently building one with Russia). During a flight, a character reads the news on his electronic newspad. The film starred Keir Dullea, William Sylvester, Gary Lockwood, Daniel Richter and HAL 9000, the creepy computer that had human emotions. The theme music was Richard Strauss's Also Sprach Zarathrustra .1995- U.S. Supreme Court Justice Sandra Day O'Connor became the first woman to preside over the US high court when she sat in for Chief Justice William H. Rehnquist and second in seniority Justice John Paul Stevens when both were out of town.
1965-One of the great all-time party classics, Sam the Sham and the Pharaoh's "Wooly Bully" is released.
1965---Top Hits
Stop! In the Name of Love - The Supremes
I'm Telling You Now - Freddie & The Dreamers
Shotgun - Jr. Walker & The All Stars
King of the Road - Roger Miller
1969 -- 7,000 Illinois National Guardsmen mobilized to quell a wave of shooting, stoning and looting that broke out in black neighborhoods of Chicago in response to alleged police brutality.
1973---Top Hits
Killing Me Softly with His Song - Roberta Flack
Also Sprach Zarathustra (2001) - Deodato
Neither One of Us (Wants to Be the First to Say Goodbye) - Gladys Knight & The Pips
Keep Me in Mind - Lynn Anderson
1974 - A "Super-Outbreak" of tornadoes ravaged the Midwest and the eastern U.S. Severe weather erupted early in the afternoon and continued through the next day. Severe thunderstorms spawned 148 tornadoes from Alabama to Michigan, most of which occurred between 1 PM (CST) on the 3rd and 1 AM on the 4th. The tornadoes killed 315 persons, injured 5300 others, and caused 600 million dollars damage. Alabama, Kentucky and Ohio were especially hard hit in the tornado outbreak. One tornado destroyed half of the town of Xenia OH killing 34 persons. Another tornado, near the town of Stamping Ground KY, produced a path of destruction a record five miles in width. A tornado raced through Guin AL at a speed of 75 mph. Two powerful tornadoes roared across northern Alabama during the early evening hours, killing fifty persons and injuring 500 others. Some rescue vehicles responding to the first tornado were struck by the second.
1978 - 50 th Anniversary of the Academy Awards at the Dorothy Chandler Pavilion, with Bob Hope as the host of the festivities. Although "Star Wars" was nominated in 10 categories including Best Picture. "Annie Hall" (Charles H. Joffe, Producer) won the top award, as well as Oscars for Best Director (Woody Allen); Best Actress (Diane Keaton); and Best Writing, Screenplay Written Directly for the Screen (Woody Allen, Marshall Brickman. The Best Actor statuette went to Richard Dreyfuss for his performance in "The Goodbye Girl"; Jason Robards was acclaimed as the Best Actor in a Supporting Role ("Julia"); his supporting co-star, Vanessa Redgrave, also took home the golden boy; as did Joseph Brooks for Best Music/Song: "You Light Up My Life" from the movie with the same title. "Star Wars" was honored with six Academy Awards plus the Special Achievement honor to Benjamin Burtt, Jr. for Sound Effects (for the creation of the alien, creature and robot voices) which he shared with Frank Warner ("Close Encounters of the Third Kind" - Sound Effects Editing). The other Academy Awards for "Star Wars" were: Best Music/Original Score (John Williams); Best Effects/Visual Effects (John Stears, John Dykstra, Richard Edlund, Grant McCune, Robert Blalack); Best Film Editing (Paul Hirsch, Marcia Lucas, Richard Chew); Best Sound (Don MacDougall, Ray West, Bob Minkler, Derek Ball); Best Costume Design (John Mollo); Best Art Direction-Set Decoration (John Barry, Norman Reynolds, Leslie Dilley, Roger Christian).
http://www.infoplease.com/ipa/A0149393.html
1979 - Jane Byrne became the first female mayor in Chicago's history.
1979-Van Halen's "Van Halen II" goes gold just five days before the band takes off on a triumphant ten-month tour. The long trip is the opposite of the way Van Halen records. For their second LP, they took a mere six days in the studio, one-third the time required for their first album.
1981 - Atlantic City, starring Burt Lancaster and Susan Sarandon, and directed by Louis Malle, opened in theaters through the country. The film won the Los Angeles Film Critics Association Awards for Best Actor, Best Picture, and Best Screenplay, and was nominated for five Oscars, although it was edged out.
1981---Top Hits
Rapture - Blondie
Woman - John Lennon
The Best of Times - Styx
Texas Women - Hank Williams, Jr.
1982 - John Chancellor stepped down as anchor of the "The NBC Nightly News". Roger Mudd and Tom Brokaw assumed roles as coanchors.
1982-Gilbert Perreault of the Buffalo Sabres scored the 1,000 th point of his NHL career, an assist in the Bruins' 7-4 victory over the Toronto Maple Leafs. Ratelle finished his career with 1,267 points and entered the Hockey hall of Fame in 1985.
1985 - The famed Brown Derby restaurant in Hollywood closed on this day, after 57 years. All of the furnishings were kept, including famous Booth #5 -- where Clark Gable proposed to Carole Lombard.
1987-the New Jersey nets honored former Net Julius ( Dr. J") Erving by retiring his number, 32. The ceremony occurred during a game against the Philadelphia 76ers, the team with whom Irving was finishing his 16-year career.
1989 - Thunderstorms produced severe weather from the Southern Plains to the southern and central Appalachians. The thunderstorms spawned twenty tornadoes, including one which caused eight million dollars damage at Fort Branch IN.
1989---Top Hits
Eternal Flame - Bangles
Girl You Know It's True - Milli Vanilli
The Look - Roxette
Baby's Gotten Good at Goodbye - George Strait
1990 - Rain and snow prevailed in the northeastern U.S., with snow reported in New York State. Boston MA was soaked with 2.91 inches of rain during the day and night, and up to half a foot of snow blanketed the hills of Steuben County NY that Tuesday night.
1991 - The Security Council approved a Gulf cease-fire resolution stripping Iraq of weapons of mass destruction, impounding part of its oil revenues to pay reparations and paving the way for the withdrawal of United States occupation troops.
1994 - After 37 years with CBS, newsman Charles Kuralt retired. The 59-year-old anchor made his final appearance on the CBS weekend news show, Sunday Morning, in order to pursue travel and book-writing plans. He said he wanted to visit some of his favorite small towns in the country that he had done news stories on over the years. Kuralt, with his unique, deeply melodic voice and eloquent delivery, was best known for his homey On the Road broadcasts which focused on the small towns of America. He was replaced by Charles Osgood. Upon his retirement, he stated that the John Steinbeck book "Travels with Charlie" was the inspiration of the series. Surprisingly after his death, it was revealed that he was married to two separate women with separate families and neither knew about the other family. He had been living this secret life for over 25 years.
1996-In one of the biggest Rock n' Roll turnarounds, Rapper Hammer (formerly known as M.C. Hammer) files for bankruptcy.
1996 - A plane carrying United States Commerce Secretary Ron Brown crashed in Croatia, killing all 29 passengers and six crew members aboard.
NCAA Basketball Champions This Date
1898---Michigan
1995-UCLA
Stanley Cup Champions This Date
• Montereal Canadiens
--------------------------------------------------------------

Spring Poem
Mending Wall
by Robert Frost
SOMETHING there is that doesn't love a wall,
That sends the frozen-ground-swell under it,
And spills the upper boulders in the sun;
And makes gaps even two can pass abreast.
The work of hunters is another thing:
I have come after them and made repair
Where they have left not one stone on a stone,
But they would have the rabbit out of hiding,
To please the yelping dogs. The gaps I mean,
No one has seen them made or heard them made,
But at spring mending-time we find them there.
I let my neighbour know beyond the hill;
And on a day we meet to walk the line
And set the wall between us once again.
We keep the wall between us as we go.
To each the boulders that have fallen to each.
And some are loaves and some so nearly balls
We have to use a spell to make them balance:
"Stay where you are until our backs are turned!"
We wear our fingers rough with handling them.
Oh, just another kind of out-door game,
One on a side. It comes to little more:
There where it is we do not need the wall:
He is all pine and I am apple orchard.
My apple trees will never get across
And eat the cones under his pines, I tell him.
He only says, "Good fences make good neighbors."
Spring is the mischief in me, and I wonder
If I could put a notion in his head:
"Why do they make good neighbors? Isn't it
Where there are cows? But here there are no cows.
Before I built a wall I'd ask to know
What I was walling in or walling out,
And to whom I was like to give offence.
Something there is that doesn't love a wall,
That wants it down." I could say "Elves" to him,
But it's not elves exactly, and I'd rather
He said it for himself. I see him there
Bringing a stone grasped firmly by the top
In each hand, like an old-stone savage armed.
He moves in darkness as it seems to me,
Not of woods only and the shade of trees.
He will not go behind his father's saying,
And he likes having thought of it so well
He says again, "Good fences make good neighbors."