Business Development Officer—
Golf Industry
Located in SE region of U.S.
This opportunity with VGM Financial Services (affiliate of TCF Financial Corp.) offers rewards for selling vendors & leasing programs to golf car & turf equipment manufacturers, dealers/distributors & golf clubs. You'll work with VGM Club, largest buying group in golf industry, to facilitate eqpm't financing needs of member courses. BS & 5 yrs vendor/leasing sales exp. req'd, including golf industry eqm't financing. Send resume & letter to: jclark@vgmfs.com


Friday, April 7, 2006
Friday Evening, Prepare for Passover (Wednesday night)
"Macho Matzoh Man" go here:
http://www.leasingnews.org/Pages/Matzo_Man.htm
Headlines---
Alert---Today's Destiny, Inc., Max Day, et. al
Founder Leasing Company dies in car accident
Two Corrections: 01:02:03 04/05/06
Classified-Collector/Controller/Cont.Admin
FBI Raids United Leasing Office
Mortgage Rates Rise as does Applications
Wal-Mart Credit Union—"Sam's Club"
Classified Ads---Help Wanted
Cartoon-- Myerson presents BSB broker campaign
"Male Brain – Female Brain" by Steve Chriest
NorVergence Lease "Dirty Dora"
"Hell or High Water" Contracts
Prof. Johnson/Alta Group Chicago Conference
Thomas James/Financial Services Roundtable
Capgemini Hires Adam Woodhouse
CIT Team to Lead New Syndicated Loan Group
News Briefs---
You May have Missed---
Sports Briefs---
"Gimme that Wine"
Calendar Events
Top Event in Today's History
This Day in American History
Spring Poem
Monday---"The List" is up-dated
######## surrounding the article denotes it is a "press release"
--------------------------------------------------------------

Alert---Today's Destiny, Inc., Max Day, et. al.
Leasing News was surprised to learn from several leasing companies that they were still conducting business with Today's Destiny. One told us they were about to fund a deal until they read the Leasing News story. It appears those named are still in business, and despite the various bankruptcies, and new filings, are still conducting business. Even the Texas Attorney General office told Leasing News they were surprised, too.
The Wednesday story:
Bankruptcy Trustee Joseph M. Hill in Houston, Texas is seeking $13 million in "recovery of fund and refunds" from a convoluted group who allegedly bilked leasing companies and their clients as much as $7 million a year under various entities controlled by them between 1998 and present. Named are Michael Day, Max Day, Jared Day, Pamela Day, Medicus Marketing, Inc., IBD Marketing, Inc. Teamwork Investments, LLC, who are also intermixed with TNG Systems, and Dental Affiliates, among others, all reportedly in bankruptcy.
"Debtor, Today's Destiny, Inc. held itself out to the public as a company which performed various marketing services on behalf of its clients. In particular, Debtor sold to its customer base "predictive dialing equipment" to be used in chiropractic and dentistry fields."
For full story, please go here:
http://www.leasingnews.org/archives/April%202006/04-05-06.htm#tele
--------------------------------------------------------------

Founder of Leasing Company dies in car accident
Peter S. Chipouras of Somers, Connecticut, passed away Monday, April 3, 2006. The cause was a car accident which happened while Peter was on business in Orlando, Florida. He was 51.
Peter was founder of two finance companies, Leasing Advantages and Sterling Capital Partners. He was began his career as the founder of Fairfield Marble, a residential marble and granite fabricator, as well as the Peter spent almost his entire career in the stone industry. Peter started his career in stone as and young man helping out in his Grandfather's Brown Stone quarry, McCormick Quarries. He continued in the industry in Saudi Arabia as the General Manager of National Quarries, where he opened several major granite quarries and was responsible for the fabrication of many commercial building projects.
Upon returning to the United States, Peter went to work in his father's Stati ("Chip") Chipouras' company, STONA
Besides his best friend, wife, and love of his life, Anne, he is survived by his son, Christopher, daughters, Dana and Katie, his Mom, Eileen Chipouras of Enfield, Connecticut (formerly of East Longmeadow), his sister, Cathy Croall, and husband, Tom, his brother, Jay Chipouras and wife, Laura, and sister, Ann Rice, and husband, Stephen, many adoring nieces and nephews and his boys, Wilson and Oliver and countless friends who loved him. He was predeceased by his Dad, Strati (Chip) Chipouras.
Services will be held on Saturday, April 9, 2006, at 11 a.m. at the Somers Congregational Church, 599 Main Street, Somers, Connecticut.
Burial will be private. The family will receive friends on Friday, April 8, 2006, from 3 p.m. to 8 p.m. at Forastiere-Smith Funeral Home, 220 North Main Street, East Longmeadow, Massachusetts.
In lieu of flowers, Peter's family would appreciate contributions be made to the Wilson House, P. 0. Box 46 East Dorset, Vermont 05253 or the American Diabetes Association Memorial Program, P. 0. Box 1132, Fairfax, Virginia 22038.
For online condolences and directions, please visit www.ForastiereSmithFuneralHome.com
James O'Brasky
Sterling Capital Partners, LLC
29B South Main Street
East Windsor, CT 06088
Tel 860.254.5454
Fax 860.254.5455
Cel 917.678.8631
--------------------------------------------------------------

Two Corrections: 01:02:03 04/05/06
"…interesting thought! It is proof of a creative mind, should your readers still be in doubt about that. I think not.
"To us Europeans though, this will happen again next month on the 4th of May, since our date format places day before month. I'll keep a lookout ;-)"
Sicco Jan Bier
Amsterdam, Netherlands
SBier@kes-gse.nl
-
"Without meaning to burst your bubble of enthusiasm (I agree it was a momentous moment), the time of 01:02:03 04/05/06 is not actually a 1,000 year event. It will happen again at 01:02:03 04/05/2106, which is only 100 years from now.
"By the way, the time of 1:23:45 6/7/89 will happen again in 2089, as it did in June 1989."
Regards,
Paul Bent
--------------------------------------------------------------

Classified Ads---Collector/Controller/Contract Administrator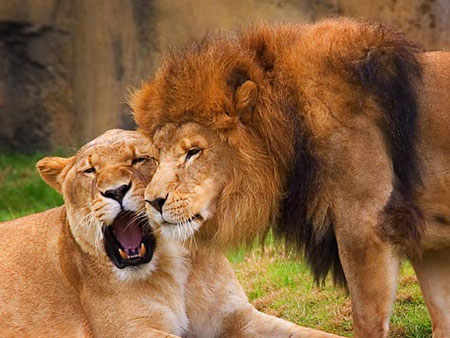 Photographed at the Montgomery Zoo, Montgomery, Alabama USA.*
Collector
Boston, MA
Challenging position where my skills, professional experience, organization, leadership, strategic thinking, creativity, energy, passion, competitive nature will enable me to define opportunities and personal development.
Email: bernd.janet@verizon.net
Jacksonville, East Brunswick, FL
13 years experience with collection, recovery, re-marketing and legal on commercial loans and leases. Expertise with distressed portfolios, Six Sigma trained. Willing to relocate.
Email: RichardB12364@aol.com
Wellington, FL
4+ years experience in credit/collections, 7 of which were with a large equipment leasing company as a manager. Also 3rd party collection experience.
Email: michaelgalan@adelphia.net
Controller
Seattle , WA
CPA w/ Sarbanes Oxley/ 15 years management exp. as CFO/ Controller/5 yrs w/ PWC Extensive exp providing accounting/ tax guidance for the equipment lease industry. Willing to relocate.
Email: bltushin@hotmail.com
RESUME
Southeastern, MI
Controller & Management experience w/ equip lessors &broker. MBA, CPA w/ extensive accounting, management, securitization experience with public and private companies. Willing to relocate.
Email: Leasebusiness@aol.com
Uniondale, NY
I have a strong multifaceted background in all areas of lease accounting combining my years as a Controller of leasing companies and as Vice-President of Leasing for a NY Bank.
Email: awinitt@hotmail.com
Contract Administrator
New York, NY
10+ years in equipment leasing/secured lending. Skilled in management & training, documentation, policy and procedure development & implementation, portfolio reporting. Strong work ethic.
Email: dln1031@nyc.rr.com
Portland, OR
6+ years small ticket leasing/financing. Documentation/funding
Policy development &implementation, management &training, process mapping, customer service, broker, vendor, portfolio experience.
Email: susanc777@hotmail.com
For a full listing of all "job wanted" ads, please go to:
http://64.125.68.91/AL/LeasingNews/JobPostings.htm
To place a free "job wanted" ad, please go to:
http://64.125.68.91/AL/LeasingNews/PostingForm.asp
*Photographed at the Montgomery Zoo, Montgomery, Alabama USA.
Canon EOS 20D ,Canon EF 75-300mm f/4-5.6 IS USM
1/320s f/5.6 at 185.0mm iso400 full exif
Gordon W | all galleries >> My Best Shots >> Best of Beasts Gallery > Lion TLC
http://www.pbase.com/merriwolf/image/38540587
--------------------------------------------------------------

FBI Raids United Leasing Office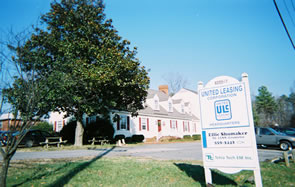 FBI agents reportedly with a subpoena confiscated accounting and leasing records from United Leasing Corporation and Truck Sales office in Mechanicsville, Virginia.
United Leasing Corporation, founded in 1971 by its current president, Edward H Shield, according to its web site http://www.united-trucksales.com/index.htm , is a source of capital financing for Virginia, North Carolina, Maryland and West Virginia businesses.
United Truck Sales, formed in 1999 through acquisition is a full service and sales operation located on Commerce road in Richmond, Virginia. Truck lot sales include pre-owned Tractors, Dump Trucks and Trailers.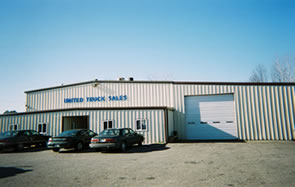 Reportedly the company specialized in startups and small ticket leasing.
Raymond Cullen, a spokesman for United Leasing, told TimesDispatch.com, "United Leasing has been made aware, as of this morning, of a criminal investigation, and we have told the investigating authorities that we will cooperate in any way, shape or form in the course of their investigation in order to resolve the issues outstanding."
Lawrence Barry, an FBI spokesman, would make no comment regarding the raid. The U.S. attorney's office in Richmond also had no comment. The FBI visit was not good news.
--------------------------------------------------------------

Mortgage Rates Rise as does Applications
The Mortgage Bankers Association said its seasonally adjusted index of mortgage application activity for the week ended March 31 increased 7.2% to 612.8 as new home borrowers are trying to beat the continued rise in all interest rates.
The refinance share of mortgage activity decreased to 36.6% of total applications from 37.3% the previous week. It was the lowest refinance share since the week ended July 30, 2004, when it reached 35.8%.
Historically low mortgage rates have fueled a five-year housing boom, including unprecedented growth in "second homes, " which has certainly helped support the overall economy despite frightening deficit spending and a overwhelming trade imbalance Financial analysts debate whether a housing bubble exists; however all seem to agree that the market is cooling from its record run.
Fixed 15-year mortgage rates averaged 6.15%, up from 6.00% the previous week. Rates on one-year adjustable-rate mortgages (ARMs) increased to 5.96% from 5.83%.
The ARM share of activity fell to 28.5% of total applications from 28.8% the previous week. ARM demand reached a 2005 high of 36.6% in late March of last year.
Thirty-year fixed-rate mortgages, excluding fees, averaged 6.49%, up 0.13 percentage point from the prior week, a peak not reached .
The 30-year fixed-rate mortgage, the industry benchmark, was more than 1 percentage point above its 2005 low of 5.47% of June last year. The rate's 2005 high was 6.33%, reached in November.
--------------------------------------------------------------

Wal-Mart Credit Union—"Sam's Club"
by Christopher Menkin
Credit unions, like other financial institutions, are closely regulated. And they operate in a very prudent manner. The National Credit Union Share Insurance Fund (NCUSIF), administered by the National Credit Union Administration, an agency of the federal government, insures deposits of credit union members at more than 9,000 federal and state-chartered credit unions nationwide. Deposits are insured up to $100,000.
What makes a credit union different from a bank or savings & loan? Like credit unions, these financial institutions accept deposits and make loans--but unlike credit unions, they are in business to make a profit. Banks and savings and loans are owned by groups of stockholders whose interests include earning a healthy return on their investments. Credit Unions are non-profit organizations.
In a possible move to be denied an industrial bank license in Salt Lake City, Utah, be prepared to see Wal-Mart Credit Union take over this function.
The Federal Deposit Insurance Commission is holding its first hearing this Monday on Wal-Mart's application to open an industrial bank in Salt Lake City, Utah. Inside sources say they are working on expanding their credit union not only with credit cards, but auto loans, and mortgages. If these banks want a "low price war," look out!!!
Their goal was to reduce credit card processing costs, plus offer their customers a lower rate than they can get at their bank or savings and loan institution.
More than 40 are scheduled to testify at the first hearing to be held on both Monday and Tuesday in Arlington, Va., with a second round to be held in Kansas on April 25. The great majority are opposed to granting Wal-Mart an industrial bank license.
"Wal-Mart's application presents an unprecedented challenge to the settled policy of keeping banking separate from non-financial commerce," says testimony by the American Bankers Association prepared for the hearing.
"There is reason to believe that the current and future plans for banking activities could be expansive," the testimony says.
The group and others worry the company has its sights set on retail banking. Bankers and others are also concerned that Wal-Mart's industrial-loan company -- which would allow the retailer to offer consumer loans and other services to its customers -- could endanger federal deposit insurance funds.
"If Wal-Mart trips, the whole world stumbles," says Terry Jorde, who will testify Monday on behalf of the Independent Community Bankers of America.
Over 45 congressman have written the FDIC stating they are opposed to "more industrial banks," stating they are afraid the retailer will open bank branches in their stores.
Wal-Mart says it just wants to handle its credit cards out of Salt Lake City, save over $5 million in costs yearly, plus be able to offer lower credit card rates to customers so they will utilize the Wal-Mart card at their stores. What's the matter with offering their customers the lowest price, they say.
The issue of bank branches being located in supermarkets, pharmacies, even large retailers such as Costco or K-Mart has not been addressed. That these companies want to have the ability to have more than an ATM machine at their facility is obviously preposterous. Why, what will be next, Google and Yahoo running newspaper classified ads and real estate for sale information—on line with interior and satellite video and photographs?
Not only is congress worried about Wal-Mart, but the state legislators have gotten into the act with Iowa Governor Tom Vilsack signing legislation to prohibit commercially owned industrial loan companies (ILCs) from opening branches in Iowa store locations. California and Colorado also restrict ILCs, and seven other states are considering restrictions.
The congressman want to question Wal-Mart application re: FDIC insurance; if parent goes broke, will it affect their industrial bank solvency? That Wal-Mart wants to have its own credit card at lower rates that banks can offer, why next they may want their own credit union.
The legislators say they are not against low prices, as evidenced what it costs to buy a better congressman or U.S. senator today. Ask any lobbyist.
Join "Sam's Club" Credit Union and get a better credit card rate, perhaps auto loan, mortgage, and maybe free checking and more convenient locations than anyone else can offer. Is small ticket leasing next?
--------------------------------------------------------------

Classified Ads—Help Wanted
Account Executive
At Dell Financial Services, we fuel your potential with the kind of challenging opportunities and hands-on support you need to grow. We're the exclusive provider of leasing and finance services for Dell technology systems worldwide. If you're ready for your chance to take the field, join our team as a:
Account Executive
Responsible for working remote out of a home office in the states of MI, GA, WA, CO, CA and MN. We're looking for seasoned candidates with 8+ years of Equipment Leasing Sales experience with a successful track record of increasing market/account penetration by assigned segment and/or geographic region, improving customer satisfaction and growing the business for long term results. You will be working in a relationship sales environment directly with CFOs, CIOs, CEOs and other high-level executives. If this type of opportunity sounds appealing, please send a copy of your resume to US_DFS_STAFFING@dell.com


Account Executive
Seeking an assertive, goal-oriented, profit-motivated Account Executive with sales experience in the equipment finance industry for Irvine , California headquarters. Unlimited earning potential - competitive salary with bonus and commission. Send resumes to llewis@calfirstlease.com or log on to www.calfirstjobs.com/apply_now.htm to apply for position.

Business Development Officer

Business Development Officer—
Golf Industry
Located in SE region of U.S.
This opportunity with VGM Financial Services (affiliate of TCF Financial Corp.) offers rewards for selling vendors & leasing programs to golf car & turf equipment manufacturers, dealers/distributors & golf clubs. You'll work with VGM Club, largest buying group in golf industry, to facilitate eqpm't financing needs of member courses. BS & 5 yrs vendor/leasing sales exp. req'd, including golf industry eqm't financing. Send resume & letter to: jclark@vgmfs.com


Chief Credit Officer
Lease Coordinator

Lease Coordinator, Accurate preparation of equipment lease documentation and funding. Knowledge of leasing industry preferred. email kgoo@celticleasing.com

Portfolio Collection & Customer Service

Portfolio Collection & Customer Service Specialist, Irvine, CA
Small ticket lessor seeks candidates with related work experience in the equipment leasing industry. Candidates must possess strong verbal/written communication and negotiating skills. Competitive comp package and outstanding work environment! Please e-mail resumes: recruiter@gen-cap.com.

Sales Manager

Sales Manager – Irvine, CA
We're looking for a detail oriented, profit driven Sales Manager with 10 years experience in sales and/or management in the middle ticket equipment finance/leasing industry. Great opportunity for huge earnings potential as we offer a competitive salary with bonus and commission. Send resumes to llewis@calfirstlease.com .

--------------------------------------------------------------

Cartoon--- Don Myerson presents new BSB broker Leasing campaign
----------------------------------------------------------------

"Male Brain – Female Brain"
by Steve Chriest
There is very strong evidence that despite language and cultural differences, people all over the world see, talk and think about objects and people in the same basic way. Now there also is strong evidence that gender plays a large role in the way male and female brains perceive the world and how they process information. Surprised?
Despite what someone once published in a book, women aren't really from Venus and men aren't really from Mars – it just might sometimes appear that way! What is true about men and women, according to the latest research by cognitive scientists, is the fact that the minds of men and women are not identical in every respect. Being aware of some of the important differences can help in selling situations.
Men, for example, are better at mentally rotating objects and maps, while women are better at remembering landmarks and the position of objects. Men are better throwers, but women, on average, are more dexterous than men. Men are better at solving mathematical word problems, but women are better than men at mathematical calculation.
Some other differences in the sexes may have a wider impact in selling situations. Women generally experience basic emotions more intensely, except perhaps anger, than men. I was surprised to learn that women maintain more eye contact and smile and laugh far more often than men. Women are better at reading facial expressions and body language, are better spellers, and have a better memory for verbal materials. The opposite of all this, of course, is true of the typical male.
When meeting with, or delivering presentations to groups consisting primarily of men or women, it makes sense to tailor your approach to your audience. If you will be meeting with a women's group, for example, it may make sense to deliver an animated presentation, delivering most of your content verbally.
If the cognitive scientists are correct, it would make sense to provide a male audience with lots of photos, graphs and statistics presented in a visual format. If, on the other hand, you face a mixed audience, you'll want to make sure you include verbal and visual elements that compliment each other and appeal to female and male members of your audience.
We certainly don't need cognitive researchers to point out the obvious to us – women and men often think differently, and even see the world differently, in some important ways. Verifying and acknowledging these differences, however, gives you the advantage of awareness in certain selling situations. You can use this information to assess your audience and to tailor your approach to the sale, taking into consideration the different ways in which the male and female brain works.
Now, wouldn't the world be a much better place if women could learn to think a bit more like men? Or should it be the other way around?
Copyright © 2006 Selling Up TM . All Rights Reserved.
About the author: Steve Chriest is the founder of Selling Up TM (www.selling-up.com), a sales consulting firm specializing in sales improvement for organizations of all types and sizes in a variety of industries. He is also the author of Selling Up , The Proven System For Reaching and Selling Senior Executives. You can reach Steve at schriest@selling-up.com .
----------------------------------------------------------------

NorVergence Lease "Dirty Dora"
by Christopher Menkin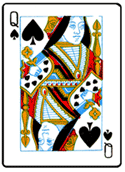 In the card game of hearts, each heart is worth one penalty point and the queen of spades is worth 13 penalty points. Players win tricks by having the highest card showing. There are many names for this queen of spades. Here in America, it is known mostly as "Dirty Dora."
Normally, each player scores penalty points for cards in the tricks which they won. Each heart scores one point, and the queen of spades scores 13 points. However, if you manage to win all the scoring cards (which is known as a slam or shooting the moon), your score is reduced by 26 points, or you may choose instead to have all other players' scores increased by 26 points.
Now the bad news, it is very difficult to "shoot the moon" with four players. The normal goal is to wind up with the lowest score, just like in golf. The goal was not to keep "Dirty Dora," but pass her off at the beginning in exchanging cards. If you got caught holding her because a play was out of the suit and laid it down in your winning trick, you would get 13 points. Surely you would be the loser of the game.
The allegory here is that the Federal Trade Commission is the "Dirty Dora" in the legal wrangle over alleged "hell and high water" NorVergence Equipment Rental Agreements.
The fact is several of the AG's settlement agreements will be null and void if a full restitution is required by law, whether class action, state, and more importantly, federal.
The Federal Trade Commission is the "Dirty Dora" in this legal battle, as it looks at all these transactions as "consumer," and their role is to protect the consumer, obtaining full restitution. If they prevail, no matter what settlement is signed in any state, the party will receive full restitution---and there may be other costs recovered, too.
Here is a statement from the Washington, DC, Federal Trade Commission, in an exclusive to Leasing News:
"The FTC Act prohibits unfair or deceptive acts and practices in or affecting commerce. The FTC enforces this law in the general public interest, and this enforcement responsibility cannot be waived or foreclosed by individual consumers. There have been many cases in which companies have purported to obtain waivers as a way of avoiding prosecution or preventing defrauded consumers from defending against private suits, but it does not work against the FTC.
"The same principle applies to restitution. Of course, if a consumer received, say, a partial refund or similar benefit from a private settlement, this could reduce their share in any recovery and distribution by the FTC.
"For the for purposes of the FTC Act, "consumers" may include small businesses, nonprofit organizations, churches and synagogues, and local government departments, all of which were victims of the NorVergence scam."
----------------------------------------------------------------

"Hell or High Water" Contracts
Certainly all Lessors would like their contracts paid on time "come hell or high water." Until the NorVergence matter there was a common believe that such contracts existed. It is really another myth that repeated so often becomes "fact" to those who hear it, just as the expression itself has evolved in the English language.
Actually the term itself comes from the 17 th century expression of "between the devil and the deep blue sea," according to the "Encyclopedia of Word and Phrase Origins" by Robert Hendrickson, published by Facts on File.
"The Devil didn't inspire this old saying, as many people believe. It is thought to be a nautical expression, as its earliest recorded use in 1621 indicates, the "devil" in it referring not to Satan but to a seam between planks in a wooden ship's deck, specifically the long seam nearest to either side of a shop. This seam was "the devil to get at," and any sailor caulking it in a heavy sea risked failing overboard. The seam that ran around a ship's hull at the waterline, another one difficult and dangerous to get at, was also called 'the devil,' and those two devils inspired the memorable alliterative phrase 'between the devil and the deep blue sea'---someone caught on the horns of a dilemma, caught between difficulties that are equally dangerous. Similarly, 'the devil to pay' refers to 'paying'---waterproofing with pitch---the devil on a ship. Pay here comes from the Latin picare, for the process and the original phrase was 'the devil to pay and no hot pitch.'
" 'Come hell or high water:' the ancestor of this common expression is apparently 'Between the devil and the deep blue sea.' Between hell and high water seems to have been a 20 th -century variation on (or deviation from) the earlier phrase. Then the variation took on a life of its own in the expression 'come hell or high water,' meaning 'no matter what,' as 'Come hell or high water, I'll finish it.'"
And that is exactly what it is, an expression. Not law.
### Press Release ###########################

James Johnson, PhD to appear at Alta Group Chicago Conference

LAKE TAHOE, Nev., - James Johnson, PhD., Northern Illinois University, a noted, veteran educator in the equipment leasing and asset finance industry, will be presenting on future trends in leasing at The Alta Group conference, Creating Solutions in Leasing, set for April 19-21, in Chicago.
Dr. Johnson and two leading consultants were added to the conference agenda. Joining are Cameron Krueger, of Capgemini; and Kamal Bhadada of Tata Consulting Services. Krueger will speak on how to assess new technology applications, while Bhadada will present on outsourcing as an alternative to managing such technology in-house.
Dr. James M. Johnson serves on the Board of Trustees of the Equipment Leasing and Finance Foundation and on the Editorial Board of the Journal of Equipment Lease Financing. His previous books include Fundamentals of Finance for Equipment Lessors, published in two editions by the Equipment Leasing Association, and Power Tools for Successful Leasing, published by Leasing Power Tools Press. Dr. Johnson serves as an expert witness and consultant on leasing issues, and works on behalf of lessors and lessees alike. Johnson received his Ph.D. in Finance from The Ohio State University and is Professor of Finance in the Graduate School of Northern Illinois University.
This is the second year the Professional Development Division of The Alta Group is hosting a conference on information technology solutions in equipment leasing. The event's moderator, Alta Principal Shawn Halladay, says the program is ideally suited for COOs, CFOs, CIOs and IT managers in leasing and finance who want to learn more about how current applications solve actual business issues faced today.
"We promise no commercials, just thought-provoking discussions and demonstrations of the real functionality of today's technology platforms," Halladay said. "Leading educators and consultants in the business will present their insights on where the equipment leasing industry is headed in the future and the critical role technology will play in helping everyone get there. It should be very interesting."
Halladay also has just announced that he has a few free seats available for industry executives who are between jobs and wish to attend the conference.
The three-day agenda includes presentations on best practices in migration from legacy systems, challenges of securitizations and new approaches to forecasting and quantifying residual value. Attendees will also learn what auditor expectations for residual values will be under Sarbanes-Oxley and how systems are handling asset splits, buyouts and residual impairments.
Conference sponsors are CHP Consulting, International Decision Systems, McCue Systems and Oracle. There will be numerous functionality demonstrations and two program tracks-- one focused solely on IT systems and the other on portfolio management. For details go to www.thealtagroup.com for the agenda and registration details. People interested in attending the conference, to be held at the Chicago Marriott Oak Brook Hotel, should call The Alta Group at 801-322-4499 or email Bonnie Johnson at bjohnson@thealtagroup.com.
### Press Release ###########################

Thomas A. James Selected Chairman-Elect of The Financial Services Roundtable
During the Roundtable's Annual Meeting, held the week of March 27, Thomas A. James, Chairman and Chief Executive Officer for Raymond James Financial, was selected Chairman-Elect of The Financial Services Roundtable.
"Tom James is an outstanding choice for Chairman-Elect," said Steve Bartlett, President and CEO of The Financial Services Roundtable. "He has been a key member of our Roundtable board because he brings all of his energy and expertise to bear on every issue. His consistency and his creativity are the hallmarks of his leadership and I am looking forward to continuing to work with him."
Mr. James graduated magna cum laude from Harvard College in 1964 and from Harvard Business School in 1966. He joined Raymond James Financial in 1966, four years after the company was founded by his father, Robert A. James. Raymond James Financial has since become one of the largest financial services firms in the United States.
Mr. James is chairman of Raymond James & Associates, Inc., a subsidiary of Raymond James Financial. In addition, he is a member of numerous boards, including Outback Steakhouse, Inc. and Cora Health Services. He is also a past president of the Florida Security Dealers Association, a past chairman of the board of the Securities Industry Association (SIA), and a past chairman of both the Southern District of the SIA and the District 7 Business Conduct Committee of the National Association of Securities Dealers. He has also served on the Regional Firms Committee and the Nominating Committee of the New York Stock Exchange (NYSE).
Mr. James is an executive committee and board member of the Florida Council of 100, as well as president of the board of trustees of The Salvador Dali Museum. A past chairman of the Florida Council of Economic Education, he currently serves on the Board of Dean's Advisors at Harvard Business School, as well as the boards of the International Tennis Hall of Fame and the Chi Chi Rodriguez Foundation. In addition, Mr. James has been an active participant with the United Way of Tampa Bay as a member of its board of directors and founding chairman of the organization's Alexis de Tocqueville Society and the 1995 Pinellas County campaign. He is a past member of the board of Junior Achievement of Pinellas County.
Raymond James Financial (NYSE-RJF) is a Florida-based diversified holding company providing financial services to individuals, corporations and municipalities through its subsidiary companies. Its three wholly owned broker/dealers, Raymond James & Associates, Raymond James Financial Services and Raymond James Ltd.have more than 4,800 financial advisors serving 1.2 million accounts in 2,200 locations throughout the United States, Canada and overseas. In addition, total client assets are approximately $163 billion, of which are approximately $30 billion are managed by the firm's asset management subsidiaries.
The Financial Services Roundtable represents 100 of the largest integrated financial services companies providing banking, insurance, and investment products and services to the American consumer.
Member companies participate through the Chief Executive Officer and other senior executives nominated by the CEO. Roundtable member companies provide fuel for America's economic engine, accounting directly for $40.7 trillion in managed assets, $960 billion in revenue, and 2.3 million jobs.
### Press Release ###########################

CAPGEMINI HIRES ADAM WOODHOUSE AS SENIOR CONSULTANT
INTO GLOBAL ASSET FINANCE PRACTICE
Capgemini Hires Adam Woodhouse Senior Consultant into Global Asset Finance Practice

NEW YORK – – Capgemini U.S. LLC, a part of the Capgemini Group, one of the world's largest providers of Consulting, Technology and Outsourcing services, announced today that Adam Woodhouse has joined Capgemini's Financial Services practice as a Senior Consultant and will serve as a subject matter specialist in the global equipment leasing, lending and diversified finance practice, focusing on banking, captive and diversified finance clients.
Woodhouse has extensive global experience that includes working with many leading captive, banking and diversified finance clients in the areas of business and technology strategy development, systems implementation, process improvement, best practices and change management. Mr. Woodhouse brings experience with implementing major, mission critical systems at large global lessors and lenders.
"We are excited to further deepen our international 'bench strength' in asset finance expertise and capabilities with the addition of Adam to our practice," said Cameron Krueger, Vice President in charge of Asset Finance for Capgemini. "As a core part of our team, Adam provides hands-on business process expertise on how to deploy technology effectively to maximize return on investment for our customers – asset finance companies that lease and lend."
Woodhouse previously held consulting positions in the asset finance industry and is fluent in French and conversant in German.
-- -- --
About Capgemini
Capgemini, one of the world's foremost providers of Consulting, Technology and Outsourcing services, has a unique way of working with its clients, which it calls the Collaborative Business Experience. Through commitment to mutual success and the achievement of tangible value, the company helps businesses implement growth strategies, leverage technology, and thrive through the power of collaboration. Capgemini employs approximately 61,000 people worldwide and reported 2005 global revenues of more than $8 Billion. Capgemini's Asset Finance practice is well recognized for offering independent, vendor-neutral creative solutions – from thought leadership and technology strategy to business process improvement, technology implementations and applications maintenance – to banks, captive and independent lessors and lenders. More information about individual service lines, offices and research is available at www.capgemini.com.
### Press Release ###########################

CIT Announces Team To Lead New Syndicated Loan Group
NEW YORK, CIT Group Inc. (Nachrichten), a leading provider of commercial and consumer finance solutions worldwide, today announced the appointment of Peter Connolly, Roger Burns, Thomas McNicholas, Terence Sullivan, Vincent DeVito, Andrew Giangrave and Patrick Flynn to establish the CIT Syndicated Loan Group, a key element of the company's effort to develop a portfolio of leveraged loans across a range of industries including healthcare, energy, media and communications, and retail, among others. The new team will allow the company to capitalize on its core middle market franchise and expand its access to a $250 billion market opportunity.
Mr. Connolly is appointed as Executive Vice President, and head of the Syndicated Loan Group. He will manage the business and drive CIT's growth in the senior secured distressed debt market. Mr. Burns, also named as Executive Vice President, will direct the growth and centralization of CIT's PAR participations in senior secured loans. Messrs. McNicholas, Sullivan, DeVito, Giangrave and Flynn will serve as Managing Directors, responsible for originating, underwriting, and portfolio management. The team brings greater than 60 years of combined experience in leveraged finance, workout and portfolio management. Mr. Connolly will report to Rick Wolfert, Vice Chairman, Commercial Finance, and the team will be based in Connecticut.
"This new team represents a natural extension of CIT's core franchise and significantly expands access to a major market opportunity," said Rick Wolfert, Vice Chairman, Commercial Finance. "We are very excited to welcome Peter, Roger and their team and are confident that their deep experience, relationships and capabilities will have an immediate, positive impact for CIT Commercial Finance."
Mr. Connolly held a number of leadership positions during his 12 years with GE Capital. Most recently, he led GE Corporate Financial Services Distressed Debt P&L, overseeing a twenty-member team as a Senior Managing Director. In this position, he developed GE's European stressed/distressed debt buy program, investing in excess of $1 billion over a two year period. Prior to that, he established and led the Debt Originations Group, which sourced and closed in excess of $500 million of senior secured debt investments from intermediary channels. Before joining GE, Mr. Connolly held a management role in the audit practice of Arthur Andersen. He holds Series 24, 7 and 63 Licenses and is a Certified Public Accountant.
Mr. Burns has over 16 years experience in the syndicated loan market investing in a broad array of industries including real estate, project finance, and leveraged loans. He joined GE Capital in 1997 to lead its newly-formed Bank Loan Group, where he developed a portfolio of leveraged loans across a range of industries including media, telecom, healthcare, energy, and gaming. In 2000, he assumed responsibility for the PAR business, where he led investments of approximately $14.5 billion in the primary and secondary markets, and served as a member of the credit committee. Prior to joining GE, Mr. Burns managed Bank of Ireland's $600 million US leveraged loan portfolio.
About CIT
CIT Group Inc. , a leading commercial and consumer finance company, provides clients with financing and leasing products and advisory services. Founded in 1908, CIT has over $60 billion in assets under management and possesses the financial resources, industry expertise and product knowledge to serve the needs of clients across approximately 30 industries worldwide. CIT, a Fortune 500 company and a member of the S&P 500 Index, holds leading positions in vendor financing, factoring, equipment and transportation financing, Small Business Administration loans, and asset-based lending. With its Global Headquarters in New York City, CIT has approximately 6,000 employees in locations throughout North America, Europe, Latin America, and Asia Pacific. For more information, visit http://www.cit.com/.
### Press Release ###########################
--------------------------------------------------------------

News Briefs----
Judge allows lawsuit against Fleet Bank
http://seattlepi.nwsource.com/business/1310AP_Pension_Lawsuit.html
Gold futures top $600 an ounce, a 25-year high
http://www.signonsandiego.com/news/business/20060406-1357-goldfutures.html
Nation's retailers report disappointing sales in March
http://www.signonsandiego.com/news/business/20060406-1115-retailsales.html
Apple's Mac can now run Windows
http://www.siliconvalley.com/mld/siliconvalley/14278398.htm
Local home prices keep surging
http://seattletimes.nwsource.com/html/businesstechnology/
2002915367_webhomesales06.html
Couric Says Jump, and Fans Reach for Their Remotes
http://www.nytimes.com/2006/04/07/business/media/07audience.html?_r=1&oref=slogin
http://www.chicagotribune.com/business/chi-0604060184apr06,1,4196296.story?coll
=chi-business-hed
Ousted 'American Idol' contestant Mandisa dishes
http://www.sacticket.com/music/story/14239934p-15059841c.html
http://www.sacticket.com/music/story/14239475p-15059540c.html
Local data, blogs drive Web growth
http://www.boston.com/business/technology/articles/2006/04/06/
local_data_blogs_drive_web_growth/
World's Largest Trivia Contest, April 7-9. Stevens Point, WI. More than 12,000 players, including more than 500 teams, compete to answer eight questions every hour for 54 hours straight. www.momsfamilies.com/trivia
---------------------------------------------------------------


You May have Missed---
Newly Translated Gospel Offers More Positive Portrayal of Judas
http://www.washingtonpost.com/wp-dyn/content/article/2006/04/06/AR2006040600921.html
http://www.nytimes.com/2006/04/07/us/07gospel.html?hp&ex=1144468800&en=
b28d7c379695f6c2&ei=5094&partner=homepage
Partial Text:
http://www.nytimes.com/packages/pdf/national/judastxt.pdf
---------------------------------------------------------------

Sports Briefs----
Lions' asking price may scare Harrington suitors
http://news.enquirer.com/apps/pbcs.dll/article?AID=/20060406/SPT02/604060375/1066
St. Louis Ballpark figures won't add up without Village
http://www.stltoday.com/stltoday/business/stories.nsf/story/DB50115666196A0A862
571490015AB53?OpenDocument
Singh off to error-free start, takes Masters lead
http://www.signonsandiego.com/sports/golf/20060406-1654-glf-masters.html
Bonds sees little to hit as Giants win
http://www.mercurynews.com/mld/mercurynews/14281505.htm
NFL Schedule by Team
http://www.nfl.com/schedules/teams
NFL Schedule by Week
http://www.nfl.com/schedules
NFL Schedule by National TV
http://www.nfl.com/schedules/tv/national
----------------------------------------------------------------


"Gimme that Wine"
Beaujolais King 'in cheap wine scam'
http://news.scotsman.com/international.cfm?id=521622006
California Grape growers fret about persistent rain
http://www.sfgate.com/cgi-bin/article.cgi?f=/c/a/2006/04/06/WIG3CI3E7A1.DTL
Sonoma, Mendocino voting on wine grape commissions
http://westernfarmpress.com/news/4-6-06-voting-wine-grape-commissions/
Grapes May Be Popping Up With Strange Colors Soon
http://www.mymotherlode.com/News/article/kvml/1144235921
If you want to know if you got a value for your wine, or what the wine price is today, go to www.winezap.com Type in the vintage (year) and name of the producer with wine type or geographic area, such as 1995 Chateau Lynch Bages Pauillac. Even 1995 Lynch Bages will work, or 1999 Viader
----------------------------------------------------------------

Alcohol-Free Weekend
April 7-9. Observance to increase public awareness of the problems associated with drinking alcoholic beverages by asking Americans to refrain from drinking them for this weekend. www.ncadd.org
Chametz after dark
http://www.chabad.org/calendar/location.asp?AID=143790
Coffee Cake Day
Dogwood Arts Festival (Tennessee)
Ham Radio Day
Hospital Admitting Clerks Day
A day set aside to recognize the worthwhile contribution made by admitting clerks in hospitals across the US and Canada.
Lets Someone Else Clean Day
No Household Day
No trash. No dishes. no making of beds or washing of laundry. And no guilt.
Give it a rest. www.wellcat.com
Student Government Day in Massachusetts
World Health Day
SUN Observance commemorating the establishment of the World Health Organization.
World Grits Festival (South Carolina)
----------------------------------------------------------------

Today's Top Event in History
1915- Billie Holiday birthday (born Eleanora Fagan, nicknamed "Lady Day") is considered by many jazz critics to have been the greatest jazz singer ever recorded. In her 26-year career, despite having received no formal training, she demonstrated a unique style with sophisticated and dramatic phrasing. Among her best-known songs are "Lover Man," "God Bless the Child," "Don't Explain" and "Strange Fruit." holiday was born at Philadelphia, PA. She died at New York, NY, July 17, 1959. Often coupled with saxophonist Lester Young, a fan wrote "Strange Fruit" as a poem, she set to music, and sang at a time that considered this quite revolutionary. Some of her backing musicians included such famous jazzmen as Lester Young, Roy Eldridge and Teddy Wilson. A movie loosely based on Billie Holliday's autobiography, "Lady Sings the Blues," was made in 1973 starring Diana Ross.On this date in 1986, Holliday was honored with a star on the Hollywood Walk of Fame, nearly 27 years after her death.
http://memory.loc.gov/ammem/today/apr07.html
----------------------------------------------------------------

This Day in American History
1712- Nine whites were killed in a slave revolt in New York City. Planned by 27 slaves, the rebellion was begun by setting fire to an outhouse; as whites came to put the fire out, they were shot. The state militia was called out to capture the rebels and the city of New York responded to the event by strengthening its slave codes. Twenty-one blacks were executed as participants, and six alleged participants committed suicide. New York outlawed slavery in 1799.
1790-Birthday of William Ellery Channing, well-known abolitionist and leader of the Unitarian movement in the US. Born at Newport, RI. He stood for religious liberalism and influenced such people as Longfellow, Byrant, Emerson, Lowell and Holmes. Died at Bennington, VTG.
1857 - A late season freeze brought snow to every state in the Union. Even as far south as Houston TX the mercury plunged to 21 degrees.
1859-Birthday of Walter Camp, college athlete, coach and administrator, born at New Britain, CT. Camp played football and several other sports at Yale, but he gained prominence for helping to reshape the rules of rugby football into American football. Among his innovations were reducing the number of players on a side from 15 to 11, introducing the scrimmage, giving one team definite possession of the ball and proposing the downs system. He served as a volunteer coach at Yale and became a national figure as a promoter of football. He selected an All-American tema from 1889 to his death. Died at New York, Mar 14, 1925.
1862 - In the United States civil war, the Federal army under Grant defeated the Confederates under Albert Johnston at the Battle of Shiloh near Pittsburgh Landing. Johnston was killed during the battle.
1884- Bronislaw Malinowski birthday, leading British anthropologist, author and teacher, born at Krakow, Poland. His pioneering anthropological fieldwork in Melanesia inspired his colleagues and students. In 1939 he became a visiting professor at Yale University. I wrote my college thesis about his findings as anthropologist.
1888-Alcide "Slow Drag" Pavageau born New Oleans, La.
http://user.tninet.se/~rrr043f/slow_drag.htm
http://www.nutrias.org/exhibits/music5.htm
http://www.streetswing.com/histmain/z3slodrg.htm
1908- Orchestra conductor, arranger and composer Percy Faith was born in Toronto. He began by playing music for silent films in the city's movie houses, later turning to arranging and composing when his hands were severely burned in an accident. After a stint at the CBC, Faith moved to the US, where he became an arranger- conductor for Columbia Records. He worked with many pop singers, including Guy Mitchell and Tony Bennett, as well as recording with his own orchestra and chorus. His "Theme From a Summer Place" won the Grammy Award for Record of the Year in 1960. Percy Faith died in Los Angeles in 1976.
1915- Billie Holiday birthday (born Eleanora Fagan, nicknamed "Lady Day") is considered by many jazz critics to have been the greatest jazz singer ever recorded. In her 26-year career, despite having received no formal training, she demonstrated a unique style with sophisticated and dramatic phrasing. Among her best-known songs are "Lover Man," "God Bless the Child," "Don't Explain" and "Strange Fruit." holiday was born at Philadelphia, PA. She died at New York, NY, July 17, 1959. Often coupled with saxophonist Lester Young, a fan wrote "Strange Fruit" as a poem, she set to music, and sang at a time that considered this quite revolutionary. Some of her backing musicians included such famous jazzmen as Lester Young, Roy Eldridge and Teddy Wilson. A movie loosely based on Billie Holliday's autobiography, "Lady Sings the Blues," was made in 1973 starring Diana Ross.On this date in 1986, Holliday was honored with a star on the Hollywood Walk of Fame, nearly 27 years after her death.
http://memory.loc.gov/ammem/today/apr07.html
1919 -Birthday of pianist, arranger, and band leader Ralph Flanagan.
http://www.centrohd.com/biogra/f2/ralph_flanagan_b.htm
http://www.amazon.com/exec/obidos/tg/stores/artist/glance/-/44519/002-5217827-1679236
1920-Birthday of Indian musician Ravi Shankar.
http://www.ravishankar.org/bio.html
1929 - Record heat prevailed across New England. Hartford CT reported an afternoon high of 90 degrees.
1935-Sarazen's Double Eagle. In the final round of the second Masters Tournament, Gene Sarazen reached the par-5 15 th hold four shots out of the the lead. His drive left him 220 years shot of the cup. Sarazen hit his 4-wood and knocked the ball over the pond protecting the green, onto the fringe and into the hole for a double-eagle two. Sarazen tied Craig Wood at 282, six under par, and defeated him the next day in a playoff.
1935 - Amarillo, TX, reported dust obscuring visibility for twenty hours. Blowing dust was reported twenty-seven of thirty days in the month. On several days the visibility was reduced to near zero by the dust.
1938-Birthday of jazz trumpeter Freddie Hubbard.
1939-Birthday of Francis Ford Coppola, born Detroit, MI. Winemaker, film maker, bon vivant, true Renaissance man who has evidently passed his talents on to his children.
1940-The first postage stamp depicting an African-American showed the educator Booker Taliaferro Washington, whose likeness was on the 10-cent brown stamp placed first at sale at Tuskegee Institute, AL. The stamp was one of the Famous American Commemorative series issues of 1940. A three-cent deep blue stamp depicting the log cabin in which Washington lived had been issued on April 5, 1936.
1947 - The first Tony Awards ceremony for Broadway plays was held in New York. The award was named after Antoinette (Tony) Perry, who died the previous year. Perry served as director of the wartime board of the American Theater Wing. Winners at the first presentation included Best Actresses Ingrid Bergman for Joan of Lorraine and Helen Hayes for Happy Birthday, Best Actors José Ferrer for Cyrano de Bergerac and Fredric March for Years Ago, Patricia Neal as Best Supporting Actress for Another Part of the Forest, David Wayne for Best Supporting Actor in Finian's Rainbow, and Elia Kazan as Best Director for All My Sons.
1949,-the Rodgers and Hammerstein musical "South Pacific" opened at the Majestic Theatre on Broadway. Adapted from James Michener's Pulitzer Prize winning novel "Tales of the South Pacific," the musical ran for 1,925 performances. Mary Martin and Ezio Pinza were the stars. "South Pacific" was made into a movie in 1958.
1949- John Oates of the duo Hall and Oates, was born in New York City. Beginning with their first record, "Whole Oats," in 1972, Daryl Hall and Oates had great success with their energetic blend of rhythm-and-blues and rock 'n' roll.
1953---Top Hits
Pretend - Nat King Cole
Till I Waltz Again with You - Teresa Brewer
I Believe - Frankie Laine
Your Cheatin' Heart - Hank Williams
1954-Birthday of football hall of famer Anthony Drew "Tony" Dorsett, Rochester, Pa.
1954--~ Gee, by The Crows, became the first rhythm and blues single to gain attention on pop music charts.
1956-Little Richard's "Long Tall Sally" is released.
1958-he Platters' "Twilight Time" is released.
1961---Top Hits
Blue Moon - The Marcels
Apache - Jorgen Ingmann
On the Rebound - Floyd Cramer
Don't Worry - Marty Robbins
1969-Ted Williams made his debut as a major league manager as the New York Yankees defeated his Washington Senators 8-4 in Washington's RFK Stadium before 45,000. The Senators finished the year in fourth place for the AL West with a record of 86-76. William's managerial career lasted four season. His team won 273 games and lost 364.
1969---Top Hits
Dizzy - Tommy Roe
Aquarius/Let the Sun Shine In - The 5th Dimension
You've Made Me So Very Happy - Blood, Sweat & Tears
Who's Gonna Mow Your Grass - Buck Owens
1970-Three weeks after moving hurriedly from Seattle, where they were called the Pilots, the Milwaukee Brewers made their American League debut, losing to the California Angels 12-0, at Milwaukee County Stadium. The Brewers finished fourth in the AL West in 1970 with a record of 65-97. They won their first division pennant in 1982 but lost the World Series to the St. Louis Cardinals.
1970 - Today John Wayne, a veteran of over 200 films, won his first and only Oscar. The Duke received the Academy Award for Best Actor for "True Grit", which also starred Kim Darby and Glen Campbell. Estimates show movie-goers paid over $500 million to see John Wayne in his films which include: "The Big Trail", "Reap the Wild Wind", "The Long Voyage Home", "Red River", "The Quiet Man" and "The Sands of Iwo Jima"; the only other film to earn him an Oscar nomination. Midnight Cowboy, starring Dustin Hoffman and Jon Voight, became the first X- rated movie to win the Best Picture Oscar at the Academy Awards ceremony.
http://www.infoplease.com/ipa/A0149147.html
1973- Vicki Lawrence got her number one single as The Night the Lights Went Out in Georgia made it to the top of the pop charts on this day.
1977-The Toronto Blue Jays, an American League expansion team, played their first regular season game, beating the Chicago white Sox, 9-5, at Toronto's xhibition stadium. The Jays finished last in the AL East in 1977 with a record of 54-108. They won their first division title in 1985.
1977--AT&T Celebrates the 75th Anniversary of the First Television Broadcast
http://www.newstream.com/cgi-bin/display_story.cgi?5472
1977---Top Hits
Rich Girl - Daryl Hall & John Oates
Dancing Queen - Abba
Don't Give Up on Us - David Soul
Lucille - Kenny Rogers
1979 - Houston pitcher, Ken Forsch, tossed a no-hitter over the Atlanta Braves, 6-0. Forsch only walked two batters in the earliest no-hitter ever pitched in a baseball season. He and brother, Bob, a pitcher for the St. Louis Cardinals, were the only brothers to ever pitch no-hitters in the big leagues when Bob pitched a no-hitter on April 16, 1978.
1979-The two-day California Music Festival at the L.A. Memorial Coliseum opens. 110,000 people pour in and makes $1.2 million. The promoters claim it's a finacial loss though performers like Aerosmith, the Bootown Rats, Cheap Trick, Ted Nugent and Van Halen make appearances
1980 - President Jimmy Carter broke off diplomatic relations with Iran and ordered out all Iranian embassy staff because of the detention of United States embassy hostages in Tehran.
1984 - Jack Morris of the Detroit Tigers tied the earliest no-hitter in a season record when he beat Chicago 4-0. A national television audience watched as Morris struck out eight batters, and walked six, for the first no-hitter thrown in Comiskey Park, Chicago, in 17 years.
1985---Top Hits
One More Night - Phil Collins
We are the World - USA for Africa
Crazy for You - Madonna
Country Girls - John Schneider
1986 -Red Sox outfielder Dwight Evans becomes the first player to hit the first pitch on Opening Day for a home run. Jack Morris throws the gopher ball but gets the win as the Tigers edges Boston, 6-5.
1987 - International Falls, MN, with record warm afternoon high of 71 degrees, was warmer than Miami FL, where the high was a record cool 66 degrees.
1988 - High winds in the Middle Atlantic Coast Region gusted to 172 mph atop Grandfather Mountain NC. Twenty-nine cities in the southwest and north central U.S. reported record high temperatures for the date, including Yankton SD with a reading of 91 degrees.
1989 - Twenty-seven cities in the southwestern U.S. reported record high temperatures for the date. Afternoon highs of 92 degrees in Downtown San Francisco and 104 degrees at Phoenix AZ established records for April. Highs of 78 degrees at Ely NV and 93 degrees at San Jose CA equalled April records.
1990-Farm Aid IV is held at the Indiana Hoosierdome. Performers include Neil Young, Kris Kristofferson, Willie Nelson, John Mellencamp, Guns N' Roses and Jackson Browne. Elton John dedicates "Candle in the Wind" to AIDS patient Ryan White during the show. White dies later that night.
1990 - Low pressure brought strong winds to the Alaska peninsula and the Aleutian Islands. Winds gusted to 68 mph at Port Heiden two days in a row. Unseasonably warm weather prevailed across central Alaska. Yakutat reported a record high of 54 degrees. Unseasonably cold weather prevailed over central sections of the Lower Forty-eight states. A dozen cities from Kansas to Indiana and Alabama reported record low temperatures for the date. Evansville IN equaled their record for April with a morning low of 23 degrees.
1997- trumpeter Wynton Marsalis became the first jazz composer to win a Pulitzer Prize for music. He won for "Blood on the Fields," a three-hour work for big band and three singers.
2003-Syracuse wins NCCA title.
http://sportsillustrated.cnn.com/basketball/college/2003/ncaa_tourney/news/
2003/04/07/championship_gamer_ap/
NBA Champions This Date
1956 Philadlephia Warriors
NCCA Champions This Day
2003---Syracuse
2004—Uconn
--------------------------------------------------------------

Spring Poem
How Do I Love Thee?
by Elizabeth Barrett Browning
How do I love thee? Let me count the ways.
I love thee to the depth and breadth and height
My soul can reach, when feeling out of sight
For the ends of being and ideal grace.
I love thee to the level of every day's
Most quiet need, by sun and candle-light.
I love thee freely, as men strive for right.
I love thee purely, as they turn from praise.
I love thee with the passion put to use
In my old griefs, and with my childhood's faith.
I love thee with a love I seemed to lose
With my lost saints. I love thee with the breath,
Smiles, tears, of all my life; and, if God choose,
I shall but love thee better after death.