Collector
Lake Success, NY
Full time, entry or jr. level collector, auto and/or equip collection exp. preferred. Resume: fax 718-392-5427
attn: Ed Kaye/Eric Coolbaugh
About the Company: Advantage Funding is the leader in automotive and equipment lease financing, Lake Success, NY.


Monday, April 28, 2008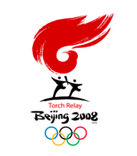 Headlines---
Archives-April 27, 2000--Paul Menzel,CLP
SURVIVAL OF THE FITTEST
Classified Ads---Senior Management
Leasing Companies lose another big one
Cartoon---Modern Wedding
Top Stories --April 14-April 18
Classified Ads---Help Wanted
Leasing 102 by Mr. Terry Winders,CLP
"Income Tax Requirements"
Paul Weiss, back for a second time
Sports Briefs---
Calendar Events
Snapple Real Facts
Today's Top Event in History
This Day in American History
Baseball Poem
SuDoku
Daily Puzzle
GasBuddy
Provence, France-Vacation
News on Line---Internet Newspapers
Indianapolis, Indiana
######## surrounding the article denotes it is a "press release"
------------------------------------------------------------------

Archives-April 27, 2000--Paul Menzel, CLP
SURVIVAL OF THE FITTEST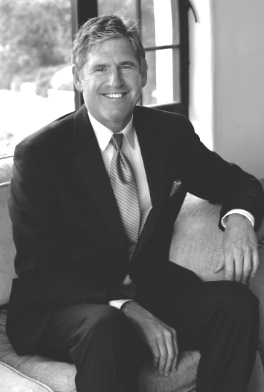 Paul Menzel, CLP
Leasing News Person of the Year 2005
(Photo: LEAF Corporation)
Pick Your Funding Partners Carefully
"Over the last eight years, the Leasing Industry has enjoyed the strongest supply of capital it has ever seen. This is a result of the growth and acceptance of equipment backed securities, combined with the most robust economy in our history. We are experiencing a very fundamental lesson of supply & demand economics. The consumer, sharing the benefits with financial intermediaries, has reaped the rewards of a significant incremental increase in the supply of leasing capital.
"The consequences, and consumer benefits, of such an imbalance has caused funding sources to climb over each other to compete for assets. The increased competition has come in the form of relaxed credit standards and skinnier spreads. The unprecedented growth we have all enjoyed, however, does not come without risk.
The recent spate of funding sources consolidating or exiting the leasing business is a disturbing manifestation of aggressive credit policies, driven by keen competition and fueled by a torrential flow of capital. The disturbing aspect of this phenomenon is that the deterioration of portfolio quality is occurring when business expansion and employment are at all-time highs.
"The next challenge to our industry will likely come from those capital markets that have been developed over the last decade. Unfortunately, the capital markets for equipment backed securities are extremely efficient, causing the supply to be very fickle and reactionary. Any fear of credit quality deterioration or economic contraction will quickly result in higher costs and scarcer funds to the Leasing Industry
"I am sincerely hopeful that this scenario does not play out, but we mustn't bury our heads in the sand. It is important for our Industry to recognize, appreciate, and support the responsible deployment of capital. Our success is dependent upon the fitness of our Industry's funding sources. Reasonable credit risk at reasonable rates is a responsibility we all share ---or there won't be enough to share."
(today)
Paul J. Menzel, CLP
President
LEAF Third Party Funding
341 Bollay Dr
PO Box 60607
Santa Barbara, CA 93160-0607
PH: (805) 722-1571
FX: (267) 675-5767
EMail: PMenzel@Leaf-Financial.com
--------------------------------------------------------------

Classified Ads---Senior Management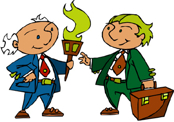 Atlanta, GA
Strong sales and leadership skills; demonstrated with sales training and sales performance. Lead team in both regional and national operations and developed marking programs.
Email: mll1946@comcast.net

Europe
25+ yrs exper. management roles Chase, AT&T Capital, Heller Financial, SFS. Develop biz from "scratch to success". Looking for challenging & pioneering job.
Email: frans@alliedproperty.net
Philadelphia, PA
27 yrs. exp. sales, ops., credit, strategy, P&L mngmet. Most recently created & executed the biz plans for 2 highly successful Bank-owned small ticket leasing subsidiaries.
email: mccarthy2020@comcast.net
For a full listing of all "job wanted" ads, please go to:
http://www.leasingnews.org/Classified/Jwanted/Jwanted.htm
Leasing Recruiters:
http://www.leasingnews.org/Recruits/index.htm
To place a free "job wanted" ad here, please go to:
http://www.leasingnews.org/Classified/Jwanted/Jwanted-post.htm
--------------------------------------------------------------

Leasing Companies lose another big one in Texas
This time it regards the bankruptcy proceedings of Destiny New Day,
one of the several companies by Michael Day, Max O'Day, Chaz Robertson, Joshua Smith ,Jared Day where automated telephones "predictive dialing equipment" recognizing "live connections" were sold to doctors and dentists with a marketing plan and scripts to bring in new patients. Fraud was involved and 280 customers made complaints totally $11 million.
When Leasing News originally wrote the story we received calls from banks and other leasing companies who were actually about to fund leases to one of the Day's companies and wanted to verify the bankruptcy and Texas Attorney General prosecution. Certainly if Lease Police were around when this all started, many leasing companies would not be drawn into a mess that may not only disallow their collection of payment, but put them in the same position as the Day's, responsible for costs to the customer and the courts as part of the "assets" of the bankrtupcy.
The Memorandum Opinion on the Motion to Dismiss in the Southern District Court of Texas, Houston by US Bankruptcy Judge Marvin Isgur now allows the bankruptcy trustee to allow customers to file a claim as "contributor" against the lenders. The term "lenders" refers to financial institutions, other lenders, and leasing companies.
The only saving grace that appears is that a "settling person" is excluded from making a claim; meaning those that settled with leasing companies are excluded.
This ruling can be likened to NorVergence lessees being able to include leasing companies as "contributors" and pay back to the customers what is claimed as being owed to the lessee. There is a formula in the ruling on how this is divided.
Named are:
Advance Credit Leasing Corporation
American Enterprise Leasing, Inc. a/k/a AEL Financial
Bankers Healthcare Group
Bankers Leasing Company
CFC Investment Company, Inc., a subsidiary of Cincinnati Financial Corporation
Citicorp Vendor Finance, Inc
Crest Capital
Eastern Funding
Financial Pacific Leasing, LLC
General Electric Capital Corporation a/k/a GE Capital
Greater Bay Capital
Hewlett Packard Financial Services d/b/a HP Financial Services, Inc
HPSC, Inc
Irwin Commercial Finance
Leaf Financial Corp
Lyon Financial Services, Inc. d/b/a U.S. Bancorp Business Equipment Finance
Pioneer Capital Corporation
Puget Sound Leasing Company
Sterling National Bank
Susquehanna Patriot Commercial Leasing Company a/k/a Patriot Leasing
Tiger Leasing LLC
U.S. Bank Portfolio Services
Objections to claims must be filed by lenders before May 12, 2008, new trustee will file an amended complaint on May 26 with defendant responses by June 2,2008. *
It is suggested that attorneys verify the dates and the rulings, as
well as attend the Equipment Leasing and Finance Association
Legal Forum meeting in Chicago, Illinois May 4 and 5th.
ELFA Legal Forum – May 4-6 in Chicago
http://www.leasingnews.org/archives/April%202008/04-14-08.htm#elfa
43 Pages Memorandum:
http://leasingnews.org/PDF/Todays_Destiny438.pdf
Names of creditors/debtors/customers
http://leasingnews.org/PDF/Todays_Destiny439.pdf
* Dates set down by Judge Marvin Isgur
http://leasingnews.org/PDF/Todays_Destiny437.pdf
Order denying motion to reconsider
http://leasingnews.org/PDF/Todays_Destiny440.pdf
--------------------------------------------------------------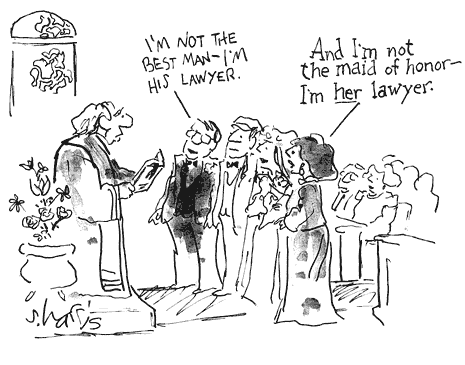 --------------------------------------------------------------

Top Stories --April 14-April 18
Here are the top ten stories most "opened" by readers last week:
(1) Alert: Major Independent Not paying bills
http://www.leasingnews.org/archives/April%202008/04-23-08.htm#alert
(2) Brokers not Paid
http://www.leasingnews.org/archives/April%202008/04-25-08.htm#broker
(3) Archives--April 20, 2005
Kit's New Office, (where is he today?)
http://www.leasingnews.org/archives/April%202008/04-21-08.htm#arch
(4) Marlin's New Director guesses wrong
http://www.leasingnews.org/archives/April%202008/04-25-08.htm#mrln
(5) Sales makes it Happen—by Kit Menkin
"Get off the telephone"
http://www.leasingnews.org/archives/April%202008/04-23-08.htm#sales
(6) Key Equipment Finance Results
http://www.leasingnews.org/archives/April%202008/04-21-08.htm#key
(7) Bank of America to alter loan practices
http://www.chicagotribune.com/business/chi-tue-bofa-apr22,0,933623.story
(8) CIT Owens gets 106,292 shares April 17
http://www.leasingnews.org/archives/April%202008/04-21-08.htm#cit
(9) Judge rules against IFC appeal in Texas
http://www.leasingnews.org/archives/April%202008/04-25-08.htm#ifc
(10) Marlin to sell 1,216,288 shares
http://www.leasingnews.org/archives/April%202008/04-23-08.htm#mrln
--------------------------------------------------------------

Leasing Industry Help Wanted
Collector

Collector
Lake Success, NY
Full time, entry or jr. level collector, auto and/or equip collection exp. preferred. Resume: fax 718-392-5427
attn: Ed Kaye/Eric Coolbaugh
About the Company: Advantage Funding is the leader in automotive and equipment lease financing, Lake Success, NY.


Document Processor

Documentation Processor
New York, NY.
Mid-Town New York office seeking Documentation Processor with approximately 3 years experience. Click here for details.
Leasing Sales Representative

Leasing Sales Representative
Long Island, NY
Hiring experienced or new to business sales reps. Transactions in all states / all industries. Send resume to: info@sterlingcap.net or fax 631-414-7571.
About the Company: Sterling Capital Leasing, LLC is a national small ticket/middle market leasing company

Special Assets Workout Officer

Special Assets Workout Officer,
San Francisco, CA
5+ years collection experience work-out commercial accts. equip. finance/leasing-
click here for more info
About the Company: Bank of the West and its subsidiaries are equal opportunity/affirmative
action employers.


--------------------------------------------------------------

Leasing 102
by Mr. Terry Winders, CLP
"Income Tax Requirements"
In 1984 Congress presented us with the "Joint Explanatory State of the Committee of Conference". This was their presentation on why they postponed the "finance lease provisions present law" which was later postponed indefinitely in 1986. However in doing so Congress presented their requirements to meet federal guidelines for the tax payer (Lessor) to obtain capital recovery benefits known as MACRS depreciation.
To begin with the OVERVIEW states "Tax rules generally are not written in the Internal Revenue Code. Instead, they evolved over the years through a series of court cases and revenue rulings and revenue procedures issues by the Internal Revenue Service. Essentially, the law is that the economic substance of a transaction, not its form, determines who is the owner of property for tax purposes. Thus, if a transaction is, in substance, simply a financing arrangement, it is treated that way for tax purposes, regardless of how the parties chose to characterize it."
In the "Underlying Principles" section the following requirements are set down:
The Lessee generally cannot hold title or have a significant equity interest in the property
The fact that the Lessor has title does not guarantee that the Lessor is the owner for federal income tax purposes.
The courts do not disregard the form of a transaction simply because tax considerations are a significant motive so long as the transaction also has a bona fide business purpose and the Lessor retains sufficient burdens and benefits of ownership.
The property must be used for a business or other income producing purpose.
The Lessor has to have a reasonable expectation that he will derive a profit from the transaction independent of tax benefits.
The Lessee may not have a option to acquire the property at the end of the lease for a price that either is nominal in relation to the value of the property at the time when the option can be exercised (as determined at the time the parties entered into the agreement or which is relatively small when compared with the total payments required to be made.
Where the residual value of the property to the Lessor is nominal, the Lessor has been viewed as having transferred full ownership of the property for the rental fee. Where the purchase option is more than nominal but relatively small in comparison with fair market value, the Lessor may still be viewed as having transferred full ownership if the likelihood that the lessee will exercise the bargain purchase option is great. Furthermore, if the Lessor can force the lessee to purchase the property at the end of the lease (a PUT), the transaction might also be denied lease treatment if the PUT eliminates the risk borne by owners of property that there may be no market for the property at the end of the lease.
The most important fact about these rules is the burden it places on the Lessor for proof. The IRS requires that the tax payer prove that its intent was to create a lease. Without proof the benefits are denied.
In addition the tax court cases have added some additional issues such as:
The maximum term of the lease can not exceed 80% of the useful life of the equipment.
The transaction is not a lease if the rentals plus the purchase option approximate the same amount of funds required to acquire title on a conditional sales contract.
Special purpose or limited use property that only has useful value to the lessee and has no further value upon lease termination cannot be considered a lease for the Lessor.
When paying the income tax the Lessor's income is the total rent received that year and not just the markup over equipment cost. If a broker retains the ownership and sells off the payment stream on a non-recourse basis then the discounted rent from the funding source is immediate income for income tax. In leases that have bargain purchase options the Lessor reports only interest, or the margin, as income for income tax.

Mr. Terry Winders, CLP, has been a teacher, consultant, expert witness for the leasing industry for thirty years and can be reached at leaseconsulting@msn.com or 502-327-8666.
He invites your questions and queries.
Previous #102 Columns:
http://www.leasingnews.org/Conscious-Top%20Stories/Leasing_102/Index.htm
--------------------------------------------------------------

Paul Weiss, back for a second time
Paul Weiss was a long time member of the Leasing News Advisory Board, but to avoid any conflict, he resigned when he also resigned as President of ICON Capital and as Vice-Chairman of the Board of Directors, of which Mr. Weiss was a substantial shareholder in its ultimate parent (he sold his shares simultaneously with his resignation). ICON Capital was then, and still is today, the largest in its field in lease investment portfolios. He was responsible for the large ticket seasoned lease portfolio acquisitions.
When his non-compete clause and last fund matured, he decided to get back into the leasing business. Since he was active, voiced his opinion, was a tremendous resource in understanding what was happening in the leasing industry, Kit Menkin "pestered" him until he agreed to re-join the Advisory Board.
His answers to the four questions asked other advisors perhaps tell the most about him:
1. What is the biggest issue you face in your business?
"Leasing is just one stop on a global capital maze that makes the New York subway map appear simple. Those who understand the relative appeal of different structures, markets and risk profiles across all markets will be able to attract capital in this dynamic environment. For equipment leasing to be vibrant and expanding, it needs to be positioned to make sure capital gets off at this "stop". We spend a lot of time looking at how capital flows around the globe and why in order to make sure the world doesn't pass us by. Our biggest concern is to miss the huge opportunities that now exist in the wake of recent drama in the capital markets."
2. What advice would you give to a young person entering the business today?
"Leasing is a pretty fraternal business and your reputation will prove critical at many junctures in the years ahead. Good things come to those who always maintain the highest standard of ethical conduct… any lapses will be widely discussed and long remembered. After more than 20 years in the segment there are some people I will never do business with based on their actions of many years ago! Promise only what you can get done, then get it done no matter what. The rest will follow."
3. To what do you attribute your success?
"Being willing to work harder than the staff makes you a leader by example; you can command respect but if you ever demand it you are doomed. I bring humor to everything I do as well, and take everything I am told (and everything I say) with a grain of salt!"
4. What is one big thing that you hope to do before you die?
"Attend my great grandchildren's high school graduation."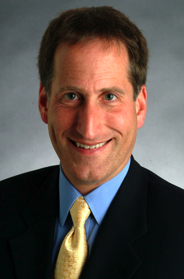 Pacific Rim Partners, San Francisco
Sunrise Tankers, San Francisco
pweiss@sunrisetankers.com
Paul B. Weiss is Chairman of the Investment Committee of Pacific Rim Partners, a San Francisco based investment and merchant bank with offices in Tokyo and Dubai. He is also Chairman and Chief Executive Officer of Sunrise Tankers, an oceangoing tanker investment concern with a focus on Liquefied Natural Gas transport vessels.
Upon participating in the acquisition of ICON from its founders in 1996 he joined that company on a full time basis and was at various times responsible for the acquisition of large ticket leases and other transactions for the ICON Funds and for marketing of ICON's investment program. According to the Monitor, ICON became one of the largest independently owned leasing companies in the United States after it was acquired by Mr. Weiss and his partners in 1996. Prior to that time Mr. Weiss was Executive Vice President and a co-founder of Griffin Equity Partners (1993-1996), Senior Vice President of Gemini Financial Holdings, Inc. (1991-1993) and Vice President of Pegasus Capital Corporation (1988-1991); in each of these capacities he was responsible for large ticket seasoned lease portfolio acquisitions. Mr. Weiss believes he has been involved with more than $4 billion of large ticket leasing acquisitions during his career. Prior to entering the equipment leasing business in 1988, Mr. Weiss was an investment banker and securities analyst.
He describes his other interests as including a secret passion for model trains, a strange determination to play terrible golf, the pursuit of being minor though perhaps inconsequential philanthropist, and the mentoring of large and small businesses (which on rare instances actually consider his advice). He is a longtime resident of Marin County, California. Mr. Weiss can be reached at pweiss@sunrisetankers.com .
---------------------------------------------------------------

Sports Briefs----
NFL Draft Picks
http://sports.yahoo.com/nfl
NFL Team Schedules
http://www.theredzone.org/2008/schedule/index.asp
Oakland Raiders? Suit Alleges GIC Bid-Rigging Scheme
http://www.cfo.com/article.cfm/11115037/c_11114004?f=home_todayinfinance&x=1
----------------------------------------------------------------

Calendar Events This Day
Great Poetry Reading Day
http://holidayinsights.com/moreholidays/April/poetryreadingday.htm
http://homeschooling.about.com/od/langwriting/a/writingclub3.htm
Kiss Your Mate Day
http://holidayinsights.com/other/kissyourmateday.htm
National Blueberry Pie Day
http://homeschooling.about.com/library/bljan28a.htm
Santa Fe Trail Day
http://homeschooling.about.com/gi/dynamic/offsite.htm?zi=1/XJ&sdn=homeschooling&cdn
=education&tm=4&gps=99_2624_1021_473&f=11&su=p554.2.150.ip_&tt=2&bt=1&bts=0&z
u=http%3A//www.santafetrail.org/
Saint feast Days
http://www.catholic.org/saints/f_day/apr.php
----------------------------------------------------------------

The first city to reach a population of 1 million people was Rome, Italy in 133 B.C. London, England reached the mark in 1810 and New York, USA made it in 1875. Today, there are over 300 cities in the world that boast a population in excess of 1 million.
----------------------------------------------------------------

Today's Top Event in History
1941—Birthday of actress-singer Ann-Margaret.
Did Ann-Margret sign a photo and publicly thank a soldier for serving his country? Yes, the story is true:
http://www.snopes.com/politics/military/margret.asp
[headlines]
----------------------------------------------------------------

This Day in American History
1758-- James Monroe birthday. President Monroe served two terms in office, March 4, 1817 to March 3, 1825. He created the Monroe Doctrine, warning Europe not to interfere in the Western Hemisphere.
1788- Maryland became the seventh state to ratify the Constitution, by a vote of 63 to 11. N amed in honor of England's Charles I's queen, Henrietta Maria. Maryland's capital city, Annapolis, is famous as the home of the U.S. Naval Academy. Maryland, the Free State or Old Line State, calls the black-eyed Susan its state flower, and the Baltimore Orioles are the state bird/s. Using this same reasoning, you'd think that baseball .Maryland symbols include: dog - Chesapeake Bay retriever; fish - rockfish; crustacean - Maryland blue crab; tree - white oak; insect - Baltimore checkerspot butterfly. "Maryland, My Maryland" is the official state song. Its state motto: Fatti maschii, parole femine. In English: Manly deeds, womanly words.
1789- The most famous of all naval mutinies occurred on board HMS Bounty. Fletcher Christian, leader of the mutiny, put Bligh and 18 of his loyal followers adrift in the open sea in a 23-foot boat. Miraculously Bligh and all his supporters survived the 47-day ordeal. Meanwhile, Christian put ashore on Tahiti the remaining crew (except for 8 men and himself). They took off with 6 Tahitian men and 12 women and settled on Pitcairn Island. They burned the Bounty and remained undiscovered for 18 years, when an American whaler, the Topaz, called at the island (1808) and found only one member of the mutinous crew surviving. However, the little colony had thrived, and when counted by the British, number 194 persons.
1810 - Union General Daniel Ullmann is born in Wilmington, Delaware. Ullmann was best known as an advocate for black troops. Ullman was educated at Yale University and practiced law in New York City. He was an active Whig before the party's collapse around 1850, and he ran for governor of New York on the American, or "Know-Nothing," ticket in 1854. Ullmann became a colonel in command of the 78th New York regiment when the war began. He was sent to Virginia and served in the Shenandoah Valley, where he was given command of a brigade. He was captured at the Battle of Cedar Mountain and incarcerated at Richmond's Libby Prison for a month before he was exchanged in October 1862. Promoted to brigadier general in January 1863, Ullmann was sent to New Orleans to recruit black troops. His efforts were met by much resistance among his fellow officers. Ullmann often complained that his men were given work details and not seriously considered for military duty. He finally got his wish, and his brigade was sent to assist in the siege of Port Hudson, Louisiana, in May 1863. After Ullmann's men bravely made several unsuccessful attacks on Port Hudson, one Union officer warned, "We must not discipline them, for if we do, we will have to fight them some day ourselves." Ullmann spent most of the war at Port Hudson after the Confederates surrendered it in July 1863. After the war, he traveled extensively, and studied literature and science. He died in Nyack, New York, in 1892.
1828- The birthday of Mifflin Wister Gibbs In 1873 he became the first black man to be elected a judge in the US, winning an election for City Judge at Little Rock, AR.
1855-The first veterinary college was the Boston Veterinary Institute, Boston, Ma. The first president was Daniel Denison Slade, MD. Courses were giving in anatomy, physiology, chemistry, pharmacy, and the theory and practice of medicine and surgery.
1856 - Yokut Indians repelled an attack on their land by 100 would-be Indian fighters in California.
1884-Birthday of banjo player Harry Reed, Monroe County, West Virginia.
http://memory.loc.gov/ammem/today/apr28.html
1899 - A tornado struck Kirksville, MO, killing 34 persons and destroying 300 buildings.
1899- Cameraman G.W. "Billy" Bitzer filmed Professor Leonidas and his troupe of dogs and cats in the film short "Stealing a Dinner."
(lower half of: http://memory.loc.gov/ammem/today/apr28.html )
1919 - The first jump with an Army Air Corps (rip-cord type) parachute was made by Les Irvin.
1926 -- Birthday of Harper Lee, Monroeville, Alabama. American author famous for her Pulitzer Prize winning race relations novel To Kill a Mockingbird. An international bestseller adapted to the screen in 1962. She modeled the boy Dill after her childhood next-door neighbor, author Truman Capote.
http://www.kirjasto.sci.fi/harperle.htm
1940 - On Bluebird Records, Glenn Miller recorded his signature song, "Pennsylvania 6-5000". According to the original label, on the old 78-RPM disk, it was record number 10754.
1941—Birthday of actress-singer Ann-Margaret.
Did Ann-Margret sign a photo and publicly thank a soldier for serving his country? Yes, the story is true:
http://www.snopes.com/politics/military/margret.asp
1942 - A destructive tornado swept across Rogers County and Mayes County in Oklahoma. The tornado struck the town of Pryor killing 52 persons and causing two million dollars damage.
1943---MINUE, NICHOLAS Medal of Honor
Rank and organization: Private, U.S. Army, Company A, 6th Armored Infantry, 1st Armored Division. Place and date: Near MedjezelBab, Tunisia, 28 April 1943. Entered service at: Carteret, N.J. Birth: Sedden, Poland. G.O. No.: 24, 25 March 1944. Citation: For distinguishing himself conspicuously by gallantry and intrepidity at the loss of his life above and beyond the call of duty in action with the enemy on 28 April 1943, in the vicinity of MedjezelBab, Tunisia. When the advance of the assault elements of Company A was held up by flanking fire from an enemy machinegun nest, Pvt. Minue voluntarily, alone, and unhesitatingly, with complete disregard of his own welfare, charged the enemy entrenched position with fixed bayonet. Pvt. Minue assaulted the enemy under a withering machinegun and rifle fire, killing approximately 10 enemy machinegunners and riflemen. After completely destroying this position, Pvt. Minue continued forward, routing enemy riflemen from dugout positions until he was fatally wounded. The courage, fearlessness and aggressiveness displayed by Pvt. Minue in the face of inevitable death was unquestionably the factor that gave his company the offensive spirit that was necessary for advancing and driving the enemy from the entire sector.
1945--RUIZ, ALEJANDRO R. RENTERIA Medal of Honor
Rank and organization: Private First Class, U.S. Army, 165th Infantry, 27th Infantry Division. Place and date: Okinawa, Ryukyu Islands, 28 April 1945. Entered service at: Carlsbad, N. Mex. Birth: Loving, N. Mex. G.O. No.: 60, 26 June 1946. Citation: When his unit was stopped by a skillfully camouflaged enemy pillbox, he displayed conspicuous gallantry and intrepidity above and beyond the call of duty. His squad, suddenly brought under a hail of machinegun fire and a vicious grenade attack, was pinned down. Jumping to his feet, Pfc. Ruiz seized an automatic rifle and lunged through the flying grenades and rifle and automatic fire for the top of the emplacement. When an enemy soldier charged him, his rifle jammed. Undaunted, Pfc. Ruiz whirled on his assailant and clubbed him down. Then he ran back through bullets and grenades, seized more ammunition and another automatic rifle, and again made for the pillbox. Enemy fire now was concentrated on him, but he charged on, miraculously reaching the position, and in plain view he climbed to the top. Leaping from 1 opening to another, he sent burst after burst into the pillbox, killing 12 of the enemy and completely destroying the position. Pfc. Ruiz's heroic conduct, in the face of overwhelming odds, saved the lives of many comrades and eliminated an obstacle that long would have checked his unit's advance.
1946-- Quebec pop singer Ginette Reno was born in Montreal. She performs equally well in both French and English, and in 1972 she won first prize for performance at the Tokyo International Song Festival singing Les Reed's "I Can't Let You Walk Out of My Life." Reno's recording of "Second Hand Man" was popular in the early '70s.
1946 - No. 1 Billboard Pop Hit: "Prisoner of Love," Perry Como.
1948- Yom Ha'atzma'ut (Independence Day) Celebrates the proclamation of independence from British mandatory rule by Palestinian Jews and establishment of the state of Israel and the provisional government May 14, 1948.
1950---Top Hits
If I Knew You Were Comin' I'd've Baked a Cake - Eileen Barton
My Foolish Heart - The Gordon Jenkins Orchestra (vocal: Eileen Wilson)
The Third Man Theme - Alton Karas
Long Gone Lonesome Blues - Hank Williams
1950-- Birthday of comedian Jay Leno, New Rochelle, NY
1957 - Mike Wallace, one of television's most respected people was first seen coast to coast, as the host of "Mike Wallace Interviews", a Sunday night program in which Wallace interviews greats, such as Gloria Swanson, Steve Allen and stripper, Lili St. Cyr.
1958---Top Hits
Tequila - The Champs
All I Have to Do is Dream - The Everly Brothers
The Witch Doctor - David Seville
Oh Lonesome Me - Don Gibson
1959 - For the last time, Arthur Godfrey was seen, in this the last telecast of "Arthur Godfrey and His Friends" on CBS-TV. Part of CBS for 10 years, the cast included: Tony Marvin (announcer), singers Carmel Quinn, Lou Ann Sims, Frank Parker, Janette Davis, Marion Marlowe and Julius LaRosa. "Howiya, Howiya, Howiya."
1960 --- The 100th General Assembly of the Southern Presbyterian Church (PCUS) passed a resolution declaring that sexual relations within marriage -- without the intention of procreation -- were not sinful.
1961-- Five days past his 40th birthday, Warren Spahn becomes the second oldest pitcher (Cy Young -41 years, three months) to throw a no-hitter. Henry Aaron knocks in the game's only run as Braves beat the Giants at County Stadium, 1-0.
1962 - Jim Grelle became the fourth American runner to break the four-minute mile with a mark of 3 minutes, 59.9 seconds in Walnut Creek, California.
1965---Barbra Streisand stars on "My Name is Barbra" special on CBS.
1966---Top Hits
(You're My) Soul and Inspiration - The Righteous Brothers
Bang Bang (My Baby Shot Me Down) - Cher
Secret Agent Man - Johnny Rivers
I Want to Go with You - Eddy Arnold
1967 - Muhammad Ali, whose real name was Cassius Clay, refused to join the United States Army. Critics and supporters have discussed the boxing champs refusal to serve in the armed forces for years. Although Ali refused because of religious beliefs, his world heavyweight crown taken from him as a result of his actions.
1967-- Gary Lewis and the Playboys received their only gold record - for "This Diamond Ring."
1968-the rock musical "Hair" opened at the Biltmore Theatre on Broadway. "Hair," the first musical to successfully adapt rock music to the stage, had already played in an off-Broadway version, which opened in October 1967. The melodic soft-rock score by Montreal native Galt MacDermot, with lyrics by Gerome Ragni and James Rado, appealed to people of all ages. The show ran for 1,729 performances, finally closing on July 1st, 1972. By that time, the original cast recordings of the off-Broadway and Broadway versions of "Hair" had sold a total of more than five-million copies. As well, there were numerous hit songs from the show, including the medley of "Aquarius-Let the Sunshine In" and "Good Morning Starshine."
1971- Samuel Lee Gravely appointed first Black admiral in US Naval history.
1971-- Braves' outfielder Hank Aaron joins Babe Ruth and Willie Mays as the only major league player to hit 600 home runs. His historic homer, a 350-feet drive over the left field wall, comes off Gaylord Perry in the third inning of a 6-5 ten-inning loss to the Giants at Atlanta's County Fulton Stadium.
1971-Barbara Streisand gets a gold album for "Stoney End," one of her rare forays into rock music. At 28 years old, Streisand is intent on changing her image and takes to lighting joints onstage in Las Vegas.
1974 - No. 1 Billboard Pop Hit: "Loco-Motion," Grand Funk. This marks the second time the song hits No. 1. The original 1962 dance version is performed by Little Eva. It is covered again in 1988 by Kylie Minogue, who takes it to No. 3.
1974---Top Hits
TSOP (The Sound of Philadelphia) - MFSB featuring The Three Degrees
Best Thing that Ever Happened to Me - Gladys Knight & The Pips
The Loco-Motion - Grand Funk
Hello Love - Hank Snow
1980 - United States Secretary of State Cyrus Vance resigned over the failed commando mission to rescue American hostages in Iran.
1982---Top Hits
I Love Rock 'N Roll - Joan Jett & The Blackhearts
We Got the Beat - Go-Go's
Chariots of Fire - Titles - Vangelis
Crying My Heart Out Over You - Ricky Skaggs
1984--- The first number-one hit for The Judds, "Mama, He's Crazy," entered the US country charts.
1985-- For the fourth time, Billy Martin is named manager of the Yankees.
1987 - Forty-two cities in the western and south central U.S. reported record high temperatures for the date. The afternoon high of 87 degrees at Olympia WA was an April record, and highs of 92 degrees at Boise ID, 95 degrees at Monroe LA, and 96 degrees at Sacramento CA tied April records. (The National Weather Summary) More than 300 daily temperature records fell by the wayside during a two week long heat wave across thirty-four states in the southern and western U.S. Thirteen cities established records for the month of April.
1990 - A Chorus Line closed on Broadway at the Shubert Theatre. It broke the record for number of performances - a record 6,237 performances. The musical, written by James Kirkwood, Nicholas Dante, Marvin Hamlisch, and Edward Kleban, opened on July 25, 1975, and was an instant hit. It won the Tony award for Best Musical. A Chorus Line's cast, during the 15-year period, employed 510 different members.
1990---Top Hits
Nothing Compares 2 U - Sinead O'Connor
I Wanna Be Rich - Calloway
How Can We Be Lovers - Michael Bolton
Love on Arrival - Dan Seals
1990-Forty-three cities in the eastern U.S. reported record high temperatures for the date. Records highs included 94 degrees at Charleston WV, 95 degrees at Baltimore MD and96 degrees at Richmond VA
1994- Northwestern University announced that the so-called biological clock, that gene governing the daily cycle of waking and sleeping called the circadian rhythm, had been found in mice. Never before pinpointed in a mammal, the biological clock gene was found on mouse chromosome #5.
1999 - The results of a study on the occurrence of drug references in movies and music are released by the Clinton Administration's top drug enforcement officials. The study finds that 27% of the most popular sound recordings from 1996 and 1997 "contained a clear reference to either alcohol or illicit drugs.
2005 - E.Y. "Yip" Harburg _ writer of such well known songs as "Over the Rainbow" from "The Wizard of Oz" and (with Jay Gorney) "Brother, Can You Spare a Dime?" _ is immortalized on a U.S. postage stamp during a ceremony in New York.
--------------------------------------------------------------

Baseball Poem
Three Run Homers, or, Rupert Brooke Celebrates Baseball

I think that I shall never see
A poem lovely as a three
Run homer when the team is pressed
Against the wall and quite distressed,
A homer that may at evening scare
A nighthawk circling in the air,
Or, 'neath the arc lights blazing bright,
Restore the score and set things right,
Rescue the pitcher and save the game,
And set the home team crowd aflame:
Poems are made by fools like me,
But only heroes knock in three.
--------------------------------------------------------------

SuDoku
The object is to insert the numbers in the boxes to satisfy only one condition: each row, column and 3x3 box must contain the digits 1 through 9 exactly once. What could be simpler?
http://leasingnews.org/Soduku/soduko-main.htm
--------------------------------------------------------------

Daily Puzzle
How to play:
http://www.setgame.com/set/puzzle_frame.htm
Refresh for current date:
http://www.setgame.com/set/puzzle_frame.htm
--------------------------------------------------------------


http://www.gasbuddy.com/
http://www.gasbuddy.com/GB_Map_Gas_Prices.aspx
http://www.gasbuddy.com/GB_Mobile_Instructions.aspx
--------------------------------------------------------------

Provence, France-Vacation
http://le-monastier.site.voila.fr/
--------------------------------------------------------------

News on Line---Internet Newspapers
Indianapolis, Indiana
http://www.indystar.com/apps/pbcs.dll/frontpage
--------------------------------