Wednesday, August 4, 2010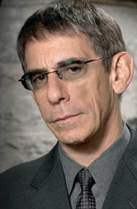 Headlines---
Clarification: Oliver-Allen Group Closing Larkspur, CA
Classified Ads---Sales Manager
$37 million plus claims Against Allied Health
by Christopher Menkin
Commercial Equipment Leasing, Eugene, Oregon
Lease Return Change at CIT
Maxim Commercial Capital joins "Funder List"
Classified Ads---Help Wanted
Sales makes it Happen---by Linda P. Kester
Summer Sales---What to do
Austin, Texas Adopt-a-Dog
News Briefs---
Top Ten Women in Money
Geithner: Unemployment could go higher
Where's Corporate Cash? In the Bank
MasterCard 2Q profit jumps 31%, tops view
Oregon company builds pool tables that impress
You May have Missed---
California Nuts Brief---
Sports Briefs---
"Gimme that Wine"
This Day in American History
Baseball Poem
SuDoku
Daily Puzzle
GasBuddy
Weather, USA or specific area
Traffic Live----

######## surrounding the article denotes it is a "press release" and was not written by Leasing News nor information verified, but from the source noted. When an article is signed by the writer, it is considered a "by line." It reflects the opinion and research of the writer. It is considered "bias" as it is the writer's viewpoint.



Looking for experienced vendor reps. across the country.
A book of business is a plus... Our value proposition
is unmatched in the industry.
contact: mscritchfield@homecoastcapital.com

[headlines]
--------------------------------------------------------------

Clarification: Oliver-Allen Group Closing Larkspur, California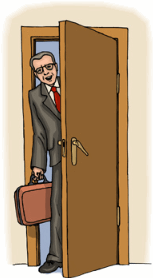 US Bank, a publically held company, should be more forthright
with information concerning its leasing divisions.
Christopher Menkin, Publisher
Leasing News was previously told by an insider that U.S. Bank Equipment Finance--Technology Finance Group, previously known as the Oliver-Allen Group, located in Larkspur, California, was closing down. Another insider told Leasing News verified that it is closing, but most of the operations and processing are relocating to Portland, Oregon, under the direction of Sal Maglietta.
Located in Larkspur, California, the county above San Francisco, Oliver-Allen started in 1973, when Marin County was the location for over a dozen leasing companies and funders from Interlease, SHW Capital, Triple C Leasing and many others. Oliver-Allen was one of the first companies to specialize in IT: leasing equipment for computer systems, networking, communications, PC connectivity, primarily to middle market clients. They were sold in March, 2000 to US Bancorp.
If the information in the original story was not accurate, it is the fault of the two US Bancorp public relations that after two days did not return telephone calls nor Sal Maglietta or his office.
The latest clarification is the closing the operations and processing from Larkspur to Portland is reportedly in coordination with an internal realignment to house all operations and processing personnel for the direct finance group in one location in Portland.
There are approximately 75-85 personnel currently at Larkspur, Leasing News was told by several reliable sources, including one who is being laid off. Whether some or all were offered positions in Portland is not known as no official word has come from US Bank. One person who notified Leasing News is looking for a job in the San Francisco Bay Area and will be advertising in the Classified Directory.
The Technology Finance Group will reportedly maintain a very minimum presence in the Larkspur area, perhaps down to one or two credit personnel, but most likely to relocate the remaining employees to a US Bank property once the existing office lease expires, Leasing News is told, which will be next August.
According to a highly reliable source, over the recent years the Technology Finance Group has hired sales reps to work out of home based offices in their respective territories, thereby reducing the headcount at their sales office in Newport Beach. Leasing News is told there are 14 sales reps with half working out of home based or satellite offices. The group continues to add to its sales staff and has several spots open to add additional sales personnel. Reportedly the changes at the Larkspur location did not result in any sales staff reductions.
The indirect effort will remain in Marshall, Minnesota, known as "Manifest." Sal Maglietta is also in charge of this division. The emphasis has been to cut back the number of brokers being serviced to those with a higher record of both approvals to signed leases and volume, and thus an employee "cutback" and/or move to other divisions, such as small ticket vendor direct. This information was derived from emails sent to brokers who were being cut off.

"FinPac has lowered their best rates by 400 bps to 12%. While our focus is still in our second tier credit niche with appropriate pricing, we are trying to respond to our TPO's (third party originators) needs in that better rate segment. We believe that our historical knowledge and the experience we've gained over the past two years helps us properly identify and price for risk."
Paul J. Menzel, CLP
President & CEO

Contact: Terey Jennings, CLP
888-239-8338
www.finpac.com
[headlines]
--------------------------------------------------------------

Classified Ads---Sales Manager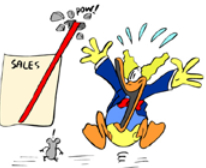 Bayville, NJ
Dedicated individual seeking a account management position, 3 years leasing experience and 15+ years sales experience. Resume furnished upon request,
email Frank at weag4th@gmail.com .
Fort Myers, Florida
Very experienced and strong skills with both Captive and Specialty Sales Management. Over 25 years , will relocate and travel---successful and team player.
e-mail: tlinspections@gmail.com
Northeast
Over 30 years experience working with Small and Mid-Ticket Brokers.
Extensive current Broker and Customer Base available.
sdunham@gwi.net
For a full listing of all "job wanted" ads, please go to:
http://www.leasingnews.org/Classified/Jwanted/Jwanted.htm

Other e-Mail Posting Sites:
http://www.leasingnews.org/Classified/Posting_sites.htm
[headlines]
--------------------------------------------------------------

$37 million plus claims Against Allied Health
by Christopher Menkin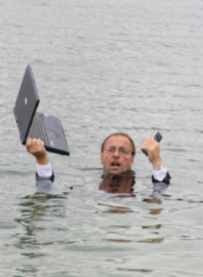 There appears to be four municipal and other cases against Allied Health Care Services, Orange, New Jersey, picked up in a current Dun and Bradstreet report, such as a May 26, 2010 case brought by Eastern FUNDING for $53,591.59. They all involve leases of Lifecare Products PLV 102 Home Care Ventilators. There is an unsatisfied judgment and refusal of payment. (1)
Two new Federal cases:

August 2, Franklin National Bank of Minneapolis, 525 Washington Avenue North, Minneapolis, Minnesota (First Premier Capital lease) for $216,000
July 30, AEL Financial et. al. for $661,000 ( AEL Financial, 600 North Buffalo Grove Road, Buffalo Grove, Illinois; M2Lease Funds, 175 N. Patrick Boulevard, Brookfield, Wisconsin; Cedar Rapids Bank, 500 1st Avenue NE, Cedar Rapids, Iowa.
Previous Federal Filings:
National Bank, Bettendorf, Iowa as the holder of three leases by First Premier Capital, Edina, Minnesota for 50 LifeCare Respirators costing $250,000 each. The demand is for $800,000, bringing the total in the suits over $20 million to date.
July 13th ABCO Leasing, Bothell, Washington filed against Allied Health Care Services, Orange, New Jersey as well as the guarantor Charles K. Schwartz. It regards two leases for a total of $400,000.
July 12th Onset Financial, South Jordan, Utah and CW Onset, a Utah limited company, on July 12, 2010 filed a $9,798,000. Crossroad Bank, Wabash, Indiana, formerly known as First Federal Savings Bank of Wabash filed a suit on July 9th, 2010 for $144,788.20 plus attorney and court costs regarding respirators. Commonwealth Capital Corporation filed on June 18 for $4,224,543.02 against the corporation and $1,792,893.82 against the personal guarantee of Charles K. Schwartz, "plus attorneys fees, costs, and interest, as well as all other relieve which this court deems just;" Kingsbridge Holding, LLC, Lake Forrest, Illinois, was first with a suit against Allied Health Care Services for $1,051,207.74 plus attorney and court fees; MinnWest Capital Corporation, Minnetonka, Minnesota, (subsidiary of MinnWest Bank Metro) $2,070,690 suit against Allied as well as the Charles Schwartz, president of the company, as personal guarantor to the corporation.
This brings the total complaints over $22 million at this time, not including the "workout" of $15 million, perhaps plus other amounts, at Sun National Bank, Vineland, New Jersey.
It appears many of the bank complaints may be just to satisfy auditors or perhaps seek damages via "reps and warrants" from those who referred the leases to them. There are other banks who have not filed at this time, who state to Leasing News Allied is past due in payments to them. Several have told Leasing News they will be or have written the leases off; one said it was $300,000, another $400,000, and one $700,000.
Here are some other comments:

"I have made a call into their lawyer to discuss the situation. We have about ****** out to them and will file against them shortly if we do not get some resolution or answers to our questions."

(name with held)
"If I do file a suit I really don't want to end up in the Leasing News :) Why do you feel they haven't filed bankruptcy?"

(name with held)
"I'm surprised they haven't filed already and wonder what they feel are their options. What else are you hearing?"

(name with held)
"We're still current, if you can believe it! I don't think we'll get anymore payments, however. My collector found Charles' neighbor and called the neighbor to get a note through and low and behold, we got a payment for June. I think he's now open for July."

(name with held)
A major bank officer said they had leases from several discounters and the leases were in serious default, some from a portfolio purchase. He added, if there was fraud involved, theses discounters would be held responsible for the financial payments. Their legal department would be taking care of this.
The various complaints filed name where the leases originated, including the original contracts that were discounted, such as with Kingsbridge Holding, LLC, Lake Forrest, Illinois, it was ACC Capital, who told Leasing News they were "non-recourse" on the transaction as well as eight others. Most likely they did sign "reps and warrants" in the discount. They may be "recourse."
It appears that at one time Allied was continuing to seek leases until around May or June. They still may have active applications at small banks.
These were among the latest filings:
LACHANCE FINANCIAL SERVICES, INC., 203 SOUTHWEST CUTOFF,NORTHBOROUGH, MA 01532 as well as two small banks: PUBLIC SAVINGS BANK, 2755 PHILMONT AVE. SUITE 140, HUNTINGDON VALLEY, PA 19006 and TEAM CAPITAL BANK, 210 PENNS TRAIL, SUITE 104, NEWTOWN, PA 18940.
There has been no Replevin action filed to date, which may have its difficulties, although that would require a ruling by a court in the process, so to assume that HIPPA laws would trump the call is really up to the court(s).
The fact is Sun National reportedly has liens on all Allied's personal property, real estate and its owner's real estate. As holder of these liens, they could force the mortgages, and since they have these liens a year before a bankruptcy, should one occur, other creditors would have great difficulty getting the proceeds thrown into the other secured lenders, who have the security to the equipment and would have to recover it and sell it to determine what is owed.

It appears with the infusion of capital to meet FDIC requirements, this would be a serious loss to management, who may also have similar loans on the books. They did have $86 million in noncurrent loans and leases on their March 31, 2010 FDIC filing.
Leasing News also received this email from a very well respected source:
"Assuming we're talking about Allied Healthcare Services out of Orange, NJ, we're done with them. They paid as agreed and then paid us a 30% residual.
"I think these banks would do well to call me in to work out these issues...."
John Kenny
Receivables Management
PO Box 331
Mohawk, NY 13407
p 315-866-1167
c 315-717-1301
f 315-876-9629
Est. 1997
Member of Commercial Law League of America
www.clla.org
Founding Member of Associated Credit Managers, Inc.
www.ASCMI.net
---
Allied D&B listing municipal filings:
American Bank FSB, Bethesda, MD
American Bank FSB, Rockville, MD
Republic Bank, Salt Lake City, Utah
Eastern Funding, New York, NY
http://leasingnews.org/PDF/D&BAlliedCases.pdf

Eastern Funding:
http://leasingnews.org/PDF/EasternFunding.pdf
Franklin National:
http://leasingnews.org/PDF/FranklinNational.pdf
http://leasingnews.org/PDF/Franklin2.pdf
AEL National:
http://leasingnews.org/PDF/AEL1.pdf
http://leasingnews.org/PDF/AELExhibit1.pdf
http://leasingnews.org/PDF/AELExhibit2.pdf
http://leasingnews.org/PDF/AELExhibit3.pdf
http://leasingnews.org/PDF/AELExhibit4.pdf
http://leasingnews.org/PDF/AEL5.pdf
Previous articles:
http://www.leasingnews.org/Conscious-Top%20Stories/allied_health.html
[headlines]
--------------------------------------------------------------

Commercial Equipment Leasing, Eugene, Oregon

Len E. Williams, President and CEO, Home Federal Bancorp, Inc., Home Federal Bank, Nampa, Idaho, whose bank purchased the 15 branches of LibertyBank, Eugene, Oregon, also became the owner of Commercial Equipment Lease, Eugene, Oregon, which was a wholly owned subsidiary of Liberty Bank.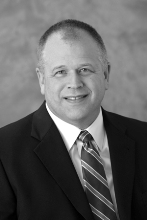 Len E. Williams, President/CEO
Williams was very complimentary about the management of the leasing company by Jim Johnson, which has been in business for 35 years. The company is a specialist in the small ticket market place with a very successful and proven origination process.
Williams said part of the success of Home Federal has been how well capitalized they are, plus their approach to banking. In addition to deepening its presence in Central Oregon, Home Federal Bank will now operate in Lane, Josephine, Jackson, and Multnomah counties in Oregon, including the communities of Eugene, Grants Pass and Medford, Oregon. It has a branch in Portland, two in Bend, one in Madras, La Pine, Prineville, Terrebone, and Redmond.


[headlines]
--------------------------------------------------------------

Lease Return Change at CIT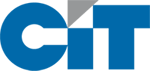 CIT has laid off their internal staff in Livingston, New Jersey that dealt with the lease returns and asset management for Avaya Financial Services. The have also decided to stop the equipment auctions that have been a fixture for about 15-20 years in the business. Evidently the cost of carrying the end of term remarketing function no longer made sense.
In 2001 to 2006 there were about 15 management/support people in AFS who managed this process. The terminations are effective next week.
"A spokesman for CIT told Leasing News:
In an effort to improve operating efficiencies, Avaya Financial Services has transitioned certain asset disposition activities to its support center in Jacksonville, Florida and shifted to a consignment sale model.
"As a matter of policy, CIT does not comment on personnel matters."
[headlines]
--------------------------------------------------------------

Leasing Industry Help Wanted

Looking for experienced vendor reps. across the country.
A book of business is a plus... Our value proposition
is unmatched in the industry.
contact: mscritchfield@homecoastcapital.com

Sales Account Executives: Jacksonville, FL/Philadelphia, PA. Small ticket funder with broad funding and exceptional vendor service capabilities. E-mail resume to: garyshivers@navitaslease.com
Navitas Lease Finance Corp is an innovator in the Small Ticket Leasing Industry. We offer solutions to small-to-medium-sized businesses looking to acquire and finance equipment.
Please see our Job Wanted section for possible new employees.

[headlines]
--------------------------------------------------------------

Maxim Commercial Capital joins "Funder List"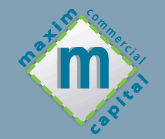 A -Accepts Broker Business | B -Requires Broker be Licensed | C -Sub-Broker Program |
D -"Private label Program" | E - Also "in house" salesmen

Full Funder List:
http://www.leasingnews.org/Funders_Only/Funders.htm

Story Credit List:
http://www.leasingnews.org/Story_Credit/Story_Credit.htm
[headlines]
--------------------------------------------------------------

Sales Make it Happen
Summer Sales---What to do
by Linda P. Kester
This time of year many sales people want to lay back and soak in the sun. However, leasing sales professionals know it's also the calm before the storm. The third and forth quarters of the year are a time of large potential volume. Summer is when we should turn our attention to ramping up application volume for fall sales success.
The following five tips are based on my experience of from selling copiers and equipment leasing services. I clearly remember my first summer working after college. I was shocked. I had to work? Full time? Over the summer? No hanging out at the pool? After a couple summers of poor performance I finally learned what it takes to be successful over the summer, enjoy the season, and meet my year end goals.
1. Desperation has an odor .
Barry J. Moltz writes in his book You Have To Be a Little Crazy ..."Desperation, like perspiration, has an odor". No one wants to do business with someone who is desperate.
If you are feeling frantic because you are not on track to reach your goals, turn that feeling into positive action. Learn to check your anxiety at the door.
During the summer months while you prospect, practice being relaxed, at peace with yourself, confident, emotionally neutral, loose, and free-floating. These are the keys to successful performance in almost everything you do.
2. Offer a joint marketing program with your best vendor.
Vendors are feeling the heat too. Approach your best vendor with a direct marketing plan that includes a monthly payment for a piece of equipment that they really want to move. Offer to split the expenses, or print up a direct mail piece, or offer to pay the postage.
The teamwork will turn into a winning situation for both of you.
(If you control the pricing build in an extra point into each deal to pay for the marketing piece.)
3. Seize the summer.
Have fun. This is equipment leasing not brain surgery! Summer can be a great time to run contest with your vendors and lessees. Give away water pistols, beach chairs, or picnic coolers.
These items are inexpensive and fun. Everyone loves to get them. I would run daily and monthly contests with my vendors and they would love when I came in the door bearing gifts.
Also, when you go on vacation this summer pick up a couple postcards from your destination and mail them to your top five accounts. Your goal is to let your account know that you are thinking of them, and you want to keep your name 'top of mind.'
You can write something like: "Enjoying my vacation here in Sea Isle City , came up with a couple new ideas that could help you sell some more equipment. Looking forward to speaking with you when I get back to the office."
4. Visualize Success
It won't matter that 500 doors may have been slammed in your face, because when door number 501 flies open, revealing a vendor who you develop a great relationship with, who sells to credit worthy lessees, whose average equipment cost is $35K, who has ten salespeople, and abundance flows to you, you'll completely forget about all the other doors.
5. Don't be concerned about "best times to call".
Many sales people use the summer months as an excuse to make less sales calls. They rationalize that everyone is on vacation, so it's a waste of time to prospect.
Sometimes vacation is the best time to make contact! The sales manager who has been putting you off may be away, so you finally get to speak with someone else in the organization who will tell you the real situation.
If you're not prospecting then you have NO chance of reaching anyone !
"No pessimist ever discovered the secrets of the stars, or sailed to an uncharted land, or opened a new heaven to the human spirit."
-- Helen Keller
Linda Kester helps leasing companies obtain more volume.
For more information please visit www.lindakester.com
Sales Makes it Happen articles:
http://www.leasingnews.org/Legacy/index.html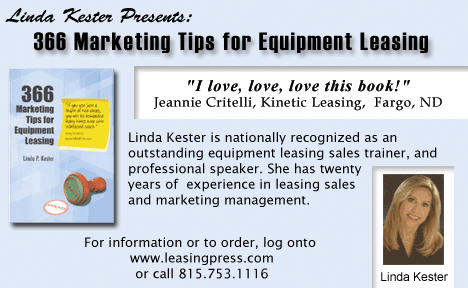 [headlines]
--------------------------------------------------------------

Austin, Texas--Adopt-a-Dog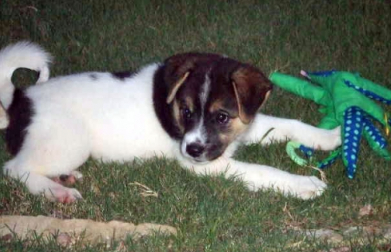 Lindy
Age: 9 Weeks
Breed: Great Pyrenees Mix
Adult Weight: 50-60 lbs.
Available For Adoption: August 3
"Lindy is a sweet little pup that was found all alone on a busy highway and ended up at Town Lake Shelter. Because she was only about 7 weeks old and had some hair loss on her tail at the time she was found she was in need of rescue. Thankfully one of our volunteers was able to take her and now she's happy and having a great time playing with the resident dogs and loves being cuddled!
"She also loves playing with her toys and is doing very well on her house and crate training! Lindy will be spayed on July 30 and be ready to find her forever home a few days after she's recovered from her surgery. Besides being spayed, Lindy is age appropriately vaccinated and micro chipped and comes with 30 days of free insurance!"
More Photos:
http://www.austindog.org/adoption/available-dogs/188-lindy.html
More on adopting a puppy:
http://www.austindog.org/adoption/adoption-information/adopting-a-puppy.html
Application to adopt:
http://www.austindog.org/adoption/adoption-application.html
http://www.austindog.org/
Adopt-a-Pet by Leasing Co. State/City
http://www.leasingnews.org/Conscious-Top%20Stories/Adopt_Pet.htm

Adopt a Pet
http://www.adoptapet.com/


[headlines]
---------------------------------------------------------------

((Please Click on Bulletin Board to learn more information))
(Leasing News provides this ad "gratis" as a means
to help support the growth of Lease Police)


News Briefs ---

The Top Ten Women in Money
http://www.walletpop.com/blog/2010/07/30/the-top-10-women-in-money/
Geithner: Unemployment could go higher
http://chicagobreakingbusiness.com/2010/08/geithner-unemployment-could-go-higher.html
Where's Corporate Cash? In the Bank
http://www.cfo.com/article.cfm/14514893/c_14514814
MasterCard 2Q profit jumps 31%, tops view
http://www.usatoday.com/money/companies/earnings/2010-08-03-mastercard_N.htm
Oregon company builds pool tables that impress
http://seattletimes.nwsource.com/html/businesstechnology/2012524820_billiardbiz04.html


You May have Missed---
The Business Case for Cloud Computing
http://bigfatfinanceblog.com/2010/07/30/the-business-case-for-cloud-computing/

Sports Briefs----

Masoli finds new home
http://www.mercurynews.com/peninsula/ci_15665554


California Nuts Briefs---

Feds seize $100 million in counterfeit merchandise SF Wharf
http://www.sacbee.com/2010/08/03/2934370/feds-seize-100-million-in-counterfeit.html
Chiang orders California cities and counties to report salaries
http://blogs.sacbee.com/capitolalertlatest/2010/08/chiang-orders-cities-and-count.html
Schwarzenegger: 'We're not taking anything away from any state employee'
http://blogs.sacbee.com/the_state_worker/2010/08/schwarzenegger-were-not-taking.html
Steve Jobs' Jackling saga draws to an end
http://www.mercurynews.com/ci_15669725?nclick_check=1
Drinking rate climbs to highest in 25 years http://dayton.bizjournals.com/dayton/stories/2010/08/02/daily12.html

The Evolution of Sonoma Coast Chardonnay--by Eric Asimov
http://events.nytimes.com/2010/08/04/dining/reviews/04wine.html?ref=dining
Family Winemakers of California applauds passage of SJR 34
http://www.winebusiness.com/news/?go=getArticle&dataid=76907
New England's Largest Cellar Comes to California
http://www.winebusiness.com/news/?go=getArticle&dataid=76894
Free Mobile Wine Program
http://leasingnews.org/archives/Feb2010/2_26.htm#mobile
Wine Prices by vintage
http://www.winezap.com
http://www.wine-searcher.com/
US/International Wine Events
http://www.localwineevents.com/
Winery Atlas
http://www.carterhouse.com/atlas/\
Leasing News Wine & Spirits Page
http://two.leasingnews.org/Recommendations/wnensprts.htm

[headlines]
----------------------------------------------------------------
This Day in American History
1693 - It is believed that a monk named Dom Perignon invented champagne at the Benedictine Abbey of Hautvillers in the region of Champagne, northern France. He made the first champagne by re-fermenting a certain wine in the spring and then placing it in strong, sealed bottles so that the wine would become sparkling. Dom Perignon was the Cellar master for 47 years until his death in 1715. The sparkling wine was crude and perhaps the first one to produce what we drink today was Mme. Nicole-Barbe Clicquot, who developed the sur pointe process that clarified the sediment out of sparkling wines. She was also an astute business person, especially in a day that women did not run business. Nicole Barbe Clinquot was the daughter of the mayor of Reims who at 20 was widowed with a daughter after three years of marriage to a vintner. She vowed to carry on her husband's business. She developed the process of remuage (moving) in which the bottles of wine are stored upside down (on their corks or sur pointe) and then the bottles are shaken periodically and then rotated to force the sediments in the wine to settle down on the cork. After a certain period, the cork is quickly removed, the sediment is expelled by the wine gases and then the bottle is quickly re-corked. The widow Clinquot also invented pink champagne. My favorite in Louis Roederer, but a Grand Madame Clinquot, now that is a fine sparkling wine! Here is a secret. You can serve "Champagne" with everything. If you cannot match a wine to a food, serve "Champagne." Next, a very good beer. Don't laugh, some fine beer goes with everything ( especially if it is "fresh.") Now what does this have to do with American History? Nothing, but thought you would like to know more about sparkling beverages.
http://www.umc.fr/encyclopedie/vignes_au_plaisir/veuve_clicquot.htm
1735 - Freedom of the press was established in the United States when John Peter Zenger, publisher of the New York Weekly Journal, won an acquittal of the libel charges placed by Gov. William Crosby. The royal governor had tried to censor Zenger's attacks on the British crown.
1753 - George Washington became a Master Mason.
http://memory.loc.gov/ammem/today/aug04.html
1790-U.S.Coast Guard founded.
1810-Birthday of abolitionist Robert Purvis. He ran all the Underground Railroads from his home and was the founder of the American Leasing Anti-Slavery Society.
http://www.spartacus.schoolnet.co.uk/USASpurvis.htm
1830- Plans for the city of Chicago laid out.
http://www.1upinfo.com/encyclopedia/C/Chicago-history.html
http://www.aviewoncities.com/chicago/chicagohistory.htm
1838-Emancipation of slaves in the Bahama's and Grenada this day by the British . A rumor started in the South that salves would try to escape to the Bahama's and fear of this lead to stricter attitudes and positions of slavery, especially by the many large slave owner who relied on the "free" labor at their farms, called plantations.
1873- While protecting a railroad survey party in Montana, Custer and his 7th Cavalry clash for the first time with the Sioux Indians, who will defeat them three years later at Little Big Horn. During the previous two years, Lieutenant Colonel George Armstrong Custer and his 7th Cavalry had not fought a single battle against the hostile Indians of the western Plains. Hungry for action, Custer was pleased when the 7th Cavalry was ordered to help protect a party of surveyors laying out the route for the proposed Northern Pacific Railroad. The new transcontinental railroad (the third in the United States) was to pass through territory controlled by hostile Sioux Indians. Custer was optimistic that the assignment would give him a chance to improve his reputation as an Indian fighter. Initially, the military escort saw little action. The hostile Indians seemed to be avoiding or ignoring the survey party. For Custer, the mission turned into something of a lark. He spent much of his time shooting buffalo, antelope, elk, and other animals. To find good hunting, he often led the 7th Cavalry far away from the survey party and the main body of the military escort.
On this day in 1873, Custer was far ahead of the rest of the force, camping along the Tongue River in southeastern Montana. Suddenly, a large band of Sioux warriors appeared on the horizon and attacked. The Indians were led by Crazy Horse and Sitting Bull, but the young braves seemed to have attacked impetuously and with little planning. Custer, who had been taking an afternoon nap, reacted quickly and mounted an effective defense. After a brief skirmish, the Indians withdrew. Since only one soldier and one Indian were killed in the skirmish, Custer's short battle along the Tongue River seemed relatively insignificant at the time. However, Custer's easy escape in his first encounter with Sitting Bull and Crazy Horse may have given him a dangerously scornful view of their fighting abilities. It helped to confirm his belief that the Plains warriors tended to flee rather than fight. As a result, when Custer again encountered Sitting Bull and Crazy Horse at the Little Big Horn River three years later, his greatest fear was that they would withdraw before he could attack, and he rushed in without proper reconnaissance. That time, though, the Indians stood and fought, leaving Custer and more than 200 of his men dead.
1874 -Methodist clergyman John H. Vincent (1832-1920) and Ohio manufacturer Lewis Miller established the Chautauqua Assembly in northwest New York state a summer retreat center combining recreational activities with the training of Sunday School teachers and other church workers.
1875 - The first Convention of Colored Newspapermen was held in Cincinnati, Ohio. The convention's aim was to promote the establishment of United States newspapers that would focus on the African American community.
1881- 122ø F (50ø C), Seville, Spain (European record)
1882 - A vivid aurora was visible from Oregon to Maine, down the east coast as far as Mayport, FL, and inland as far as Wellington KS. Observers at Louisville KY noted "merry dancers" across the sky, and observers at Saint Vincent, MN, noted it was probably the most brilliant ever seen at that location.
1897-Blackman Henry Rucker appointed Collector of Internal Revenue for Georgia
1900-Louis Armstrong, Jazz musician extraordinaire born at New Orleans, LA. For years, he had told reporters that he was born on July 4th, but actual records show August 4, which he realized later in life, noting his orphan home had told him otherwise. Died at New York, NY, July 6, 1971. Perhaps the greatest jazz trumpet player who ever lived. Asked to define jazz, Armstrong reportedly replied, "Man, if you gotta ask, you'll never know." The trumpet player was also known as Satchmo. He appeared in many films. Popular singles included "What a Wonderful World" and "Hello, Dolly" (with Barbra Streisand) and "High Society." Two of my favorite albums are "Armstrong Plays W.C. Handy" and "Ella and Louis."
http://www.satchmo.net/
http://www.redhotjazz.com/louie.html
Best Louis Armstrong Vocal:
http://www.amazon.com/exec/obidos/ASIN/B00004RD5E/qid=1059868750/sr=2-2/
ref=sr_2_2/103-5362656-4423850
My favorite single Armstrong Album:
http://www.amazon.com/exec/obidos/tg/detail/-/B000002ADP/qid=1059868810/sr=1-1/
ref=sr_1_1/103-5362656-4423850?v=glance&s=music
http://www.amazon.com/exec/obidos/tg/detail/-/B0000047FO/qid=1059868625/sr=10-2/
ref=sr_10_2/103-5362656-4423850?v=glance&s=books
1904-Trumpet player Bill Coleman birthday, Centreville, KY1904-pianist/alto sax/trumpet player Kenneth Anderson born Pittsburgh, PA
(see the list: http://jazzinstituteofchicago.org/index.asp?target=/jazzgram/bronzeville/union/part3.asp )
1905- Piano player Joseph Louis "Red" Cayou born New Orleans, LA", LA Died May 12, 1994.
1910-Birthday of American composer William Howard Schuman who won the first Pulitzer Prize for composition and founded the Juilliard School of Music, born at New York. His compositions include American Festival Overture, New England Triptych, the baseball opera The Mighty Casey and On Freedom's Ground, written for the centennial of the Statue of Liberty in 1986. He was instrumental in the conception of the Lincoln Center for the Performing Arts and served as its first president. In 1985 he was awarded a special Pulitzer Prize for his contributions. He also received a National Medal of Arts in 1985 and a Kennedy Center Honor in 1989. Schuman died at New York City, Feb 15, 1992.
1916 - Denmark agreed to cede the Danish West Indies, including the Virgin Islands, to the United States for $25 million. The deal took effect the following March 31.
1919-Birthday of Glenn Clarence Cunningham, the "Kansas Ironman," American track athlete and 1934-37 world record holder for the mile, member of the US Olympic teams in 1932 and 1936, was born at Atlanta, KS. On June 16, 1934, at Princeton, NJ, Cunningham set a world record for the mile (4:06.7 min). Cunningham died at Menifee, AR, Mar 10, 1988.
1920- Birthday of Helen Thomas - U.S. journalist
1921-guitarist Herb Ellis born McKinley, Texas
http://www.arjazz.org/artists/hof/1994/94_herb_ellis.html
http://www.classicjazzguitar.com/artists/artists_page.jsp?artist=12
1927 - The General Electric Station in Schenectady, New York, station 2XAG which was later named WGY, began experimenting with operations from a 100,000-watt transmitter. The FCC would later regulate the power of AM radio stations to not go over 50,000 watts on "clear channels" where few stations would interfere with each other.
1927 - For Victor Records in Bristol, Tennessee, singer Jimmie Rodgers recorded his first songs. On the record he sang "Sleep Baby Sleep" and "Soldier's Sweetheart".
1930 - The temperature at Moorefield, WV, soared to 112 degrees to establish a state record, having reached 110 degrees the previous day. Widespread drought after April of that year caused some towns to haul water for domestic use, and many manufacturing plants were barely operational.
1933-Sax player Sonny Simmons born Sicily Island, Louisiana.
http://www.gallery41.com/JazzArtists/SonnySimmons.htm
http://www.vh1.com/artists/az/simmons_sonny/bio.jhtml
http://www.hollowear.com/reviews/simmons.html
http://ubl.artistdirect.com/music/artist/bio/0,,493395,00.html?artist=Sonny+Simmons
1934 - The first major league baseball player to score 6 runs in one game became Mel Ott today.
1936-"Long" John Woodruff wins an Olympic gold medal in the 800-meter run
http://www.fay-west.com/connellsville/historic/woodruff.php
http://www.greaterconnellsville.org/woodruff/commemorativeprintform.htm
1940 - "Crime Doctor" introduced a new radio hero. CBS radio presented Dr. Benjamin Ordway, the show's main character, as an amnesia victim. A former criminal, he got hit on the head, and began to work as a crime fighter.
1944 - Nazi police found Anne Frank and her family, hiding in secret rooms above her father's factory in Amsterdam, Holland. Anne was 15 years old at this time and had kept a diary during the two years of hiding from the Nazis. After the arrest, Anne and her sister were taken to a concentration camp. Anne Frank would die at Bergen- Belsen. Later Anne's diary was found and has since been translated into 30 languages, and adapted as both a play and a Hollywood film.
1944 - No. 1 Billboard Pop Hit: "Swinging on a Star," Bing Crosby.
1947---Top Hits
Peg o' My Heart - The Harmonicats
That's My Desire - The Sammy Kaye Orchestra (vocal: Don Cornell)
I Wonder, I Wonder, I Wonder - Eddy Howard
Smoke! Smoke! Smoke! (That Cigarette) - Tex Williams
1953-drummer Jeff Hamilton born Richmond, Indiana
http://www.hamiltonjazz.com/hamiltonbio.html
1954 - In Saskatchewan, Canada, the uranium rush began.
1954 - Alfred Hitchcock's Rear Window had its world premier at New York's Rivoli Theater.
1954 - No. 1 Billboard Pop Hit: "Sh-Boom," The Crew-Cuts.
1955---Top Hits
Rock Around the Clock - Bill Haley & His Comets
Ain't That a Shame - Fats Domino
Learnin' the Blues - Frank Sinatra
I Don't Care - Webb Pierce
1955 - To Catch a Thief, starring Cary Grant and Grace Kelly and directed by Alfred Hitchcock, debuted in New York on this date. The film later received an Oscar for Best Color Cinematography.
1956 - at Wendover, Utah, Wilhelm Herz was clocked at 210 miles per hour, making him the first person to race a motorcycle over 200 miles-per-hour.
1956- Elvis Presley record "Hound Dog" b/w "Don't Be Cruel" is released.
1956-- The Platters' "My Prayer" hits #1
1957 - A world record was set by Florence Chadwick who swam the English Channel in 6 hours, 7 minutes.
1957 - Juan Fangio won his last car race, winning the world auto driving championship for the fifth consecutive year.
1957---The Everly Brothers make their second appearance on the Ed Sullivan Show and introduce their upcoming single, "Wake Up Little Susie," a song which would go on to cause some major controversy and be banned from some radio stations
1958- Billboard magazine introduces its "Hot 100" chart, a list of the 100 best-selling pop singles in the country. This list replaced multiple charts the magazine had previously published, including Best Sellers in Stores and Most Played in Juke Boxes. The first song to top the Hot 100 list was "Poor Little Fool" by Ricky Nelson.
1958- Dumont TV Network crumbles. My father was a producer/writer/director for the Dumont network, creating among shows such as "Harlem Detective," "Captain Video," "Hands of Murder." He met often with Dr. Dumont,
who he once gave one of the exploding cigars I put in his pocket as a kid. Dumont was a scientist and not a "showman," losing Jackie Gleason among others. My father worked right under Ted Bergman, who I remember my father respected, but Dr. Dumont was not a businessman ( nor was my father. )
http://members.aol.com/cingram/television/dumont2.htm
http://www.museum.tv/archives/etv/D/htmlD/DuMont/DuMont.htm
1961- 108ø F, Spokane, WA (record)
1962-Jamaica Independence Day. National holiday observing achievement of Jamaican independence form Britain August 6, 1962. Annually the first Monday in August.
1963-The Beatles appear on the US record charts for the first time as "From Me To You" debuts at #116 in Billboard. Unfortunately, it stays there, due to problems with its American label (Vee Jay) and a cover version by Del Shannon that got the jump on it. It would take a massive promotional blitz by Capitol over the next five months to ensure a Beatles hit in America with the single "I Want to Hold Your Hand" b/w "I Saw Her Standing There" (Capitol 5112).
1963---Top Hits
So Much in Love - The Tymes
Fingertips - Pt 2 - Little Stevie Wonder
(You're the) Devil in Disguise - Elvis Presley
Ring of Fire - Johnny Cash
1963- In his first at-bat in two months after breaking his left foot, Mickey Mantle slams a pinch-hit home run in the ninth inning to beat the Orioles, 11-10.
1964-After disappearing on June 21, three civil rights workers were found murdered and buried in an earthen dam outside Philadelphia, MS. The three young men were workers on the Mississippi Summer Project organized by the Student Nonviolent Coordinating Committee (SNCC) to increase black voter registration. Prior to their disappearance, James Chaney, Andrew Goodman and Michael Schwerner were detained by Neshoba County police on charges of speeding. When their car was found, burned, on June 23, President Johnson ordered an FBI search for the men.
1964 - No. 1 Billboard Pop Hit: "A Hard Day's Night," The Beatles.
1966-John Lennon's comment that the Beatles were "more popular than Jesus Christ" was re-printed in an American teen magazine called Datebook and was widely reported in North America. The statement, made to London Evening Standard journalist Maureen Cleave several months earlier, caused a public outcry in the US and led to mass destruction of Beatle records. Thirty five radio stations banned all Beatles songs and even the Ku Klux Klan made threats against the group. What Lennon actually said was "Christianity will go. It will go. It will vanish and shrink. I needn't argue about that, I'm right and I will be proved right. We're more popular than Jesus Christ now; I don't know which will go first - rock 'n roll or Christianity. Jesus was all right, but his disciples were thick and ordinary. It's them twisting it that ruins it for me."
1968-The Newport Pop Festival begins in Costa Mesa, California. 100,000 fans come out to hear Sonny & Cher, Tiny Tim, Jefferson Airplane, Steppenwolf, the Grateful Dead, the Byrds, Iron Butterfly and Eric Burdon and The Animals.
1971---Top Hits
You've Got a Friend - James Taylor
Mr. Big Stuff - Jean Knight
Draggin' the Line - Tommy James
I'm Just Me - Charley Pride
1972 - Superfly, starring Ron O'Neal, opened in theaters. Starring Ron O'Neal and directed by Gordon Parks, Jr., Superfly's success at the box office and unexpected acclaim prompted two sequels. The plot centers on a Harlem drug dealer who wants to retire. Curtis Mayfield's dynamic soundtrack set it apart from similar low-budget films.
1973- Maureen McGovern's "The Morning After (The Song From The Poseidon Adventure)" hits #1
1974- Paul Simon's "Love Me Like A Rock" is released.
1974 - No. 1 Billboard Pop Hit: "Feel Like Makin' Love," Roberta Flack.
1979---Top Hits
Bad Girls - Donna Summer
Good Times - Chic
Ring My Bell - Anita Ward
You're the Only One - Dolly Parton
1980 - A record forty-two consecutive days of 100 degree heat finally came to an end at the Dallas-Fort Worth Airport. July 1980 proved to be the hottest month of record with a mean temperature of 92 degrees. There was just one day of rain in July, and there was no measurable rain in August. There were 18 more days of 100 degree heat in August, and four in September. Hot weather that summer contributed to the deaths of 1200 people nationally, and losses from the heat across the country were estimated at twenty billion dollars.
1980-After a five year hiatus, John Lennon and Yoko Ono begin recording their album "Double Fantasy" at New York's Hit Factory Studio. The LP would go to number one in the US after its release in November, less than a month before Lennon was gunned down outside his New York apartment. "Double Fantasy" received the 1981 Grammy Award for Album of the Year.
1981 - A United States court ordered striking air traffic controllers back to work and fined their union $2.4 million a day for the duration of the strike. 1983 - During warm-ups, New York Yankee outfielder Dave Winfield threw a baseball and accidentally killed a seagull. When the game was over, Toronto police surrounded the batter and arrested him for "causing unnecessary suffering to an animal."
1987---Top Hits
Shakedown - Bob Seger
I Still Haven't Found What I'm Looking For - U2
I Want Your Sex - George Michael
Snap Your Fingers - Ronnie Milsap
1988-Congress votes $20,000 to each Japanese-American interned in WW II.
1989 - Thunderstorms produced severe weather from eastern Nebraska and northeastern Kansas to the Great Lakes Region, with 150 reports of large hail or damaging winds during the afternoon, evening, and nighttime hours. Thunderstorms produced tennis ball size hail at Claremont, MN, and wind gusts to 75 mph at Milwaukee, WI. Thunderstorms representing what once was Hurricane Chantal produced five inches of rain at Grant, MI, and deluged Chicago, IL, with more than three inches of rain in three hours
1995- Long time coach Jimmie Reese, whose 23 years in an Angels uniform equals longest in club history is inducted into the Angels' Hall of Fame. The former roommate of Babe Ruth began his career as a batboy for the Pacific Coast League's Los Angeles Angels in 1917.
1995 - Babe, the charming sleeper hit about a pig who learns to be a sheep dog, debuted in United States movie theaters. The gentle film, with state-of-the-art computer technology, thrilled audiences young and old, and the film garnered many awards and nominations, including the Golden Globe for Best Motion Picture - Comedy/ Musical, and it was nominated for a Best Picture Oscar. Veteran actor James Cromwell received an Oscar nomination for Best Supporting Actor for his role as Farmer Hoggett, and director Chris Noonan received the New York Film Critics Circle Awards for Best New Director. The National Society of Film Critics declared it Best Film of the Year. Christine Cavanaugh supplied the voice of the hero pig, and Roscoe Lee Browne was a moving narrator. Babe was based on the book "The Sheep-Pig" by Dick King- Smith.
1997 - The world's oldest person, Jeanne Calment, died aged 122 years and 164 days in Arles, France.
1998 -Yankees' slugger Darryl Strawberry hits a game-tying pinch-hit grand slam in the ninth inning of New York's 10-5 win becoming the second major leaguer to hit two pinch-hit grand slams in one season.
2000-- With 32 home games remaining, the Astros, who moved from the pitcher-friendly Astrodome to homer-haven Enron Field this season, set a franchise-record by already hitting 83 homers at home this season.
2001--Top Hits
Bootylicious -Destiny's Child
Loverboy -Mariah Carey Featuring Cameo
Let Me Blow Ya Mind -Eve Featuring Gwen Stefani
Hit 'Em Up Style (Oops!) -Blu Cantrell
2009-A Federal jury ruled that a 25-year-old Boston University graduate student must pay $675,000 to four music companies for illegally downloading and distributing more than two dozen songs. The man said that he would file for bankruptcy protection.

[headlines]
--------------------------------------------------------------

Baseball Poem

Your 95 MPH Fastball Won't Get You In The
Draft Anymore
Like a 1400 on your SAT won't get you into Harvard
And American Express will continually turn you down
Because your salary goes up slower than their
expectations.
Who will get through the traffic jam?
Who will grow the nerves to win the new game?
Who will sop up the spoils, raise a toast in the ruins?
Let me write one tremendously long line like the
horizontal bar at the high jump pit---
See how I fail, even at this?
But my failure is merely a failure of margins,
And your 95 MPH fastball is nothing more than a
metaphor
These days.
Tim Peeler in "Waiting for Godot's
First Pitch" More Poems from Baseball
published by McFarland and Company
--------------------------------------------------------------

SuDoku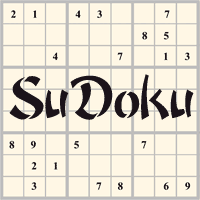 The object is to insert the numbers in the boxes to satisfy only one condition: each row, column and 3x3 box must contain the digits 1 through 9 exactly once. What could be simpler?
http://leasingnews.org/Soduku/soduko-main.htm
--------------------------------------------------------------

Daily Puzzle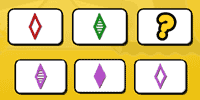 How to play:
http://www.setgame.com/set/puzzle_frame.htm
Refresh for current date:
http://www.setgame.com/set/puzzle_frame.htm
--------------------------------------------------------------


http://www.gasbuddy.com/
http://www.gasbuddy.com/GB_Map_Gas_Prices.aspx
http://www.gasbuddy.com/GB_Mobile_Instructions.aspx
--------------------------------------------------------------

Weather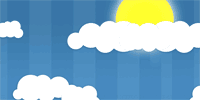 See USA map, click to specific area, no commercials
--------------------------------------------------------------

Traffic Live---
Real Time Traffic Information
You can save up to 20 different routes and check them out with one click,
or type in a new route to learn the traffic live
--------------------------------