Territory Managers
Originate FMV leases for IT/Communication equipment.
10+ years direct origination required.
For more info, click here

Friday, August 6, 2010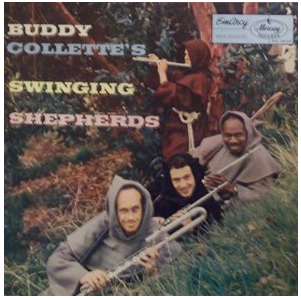 (1958: Harry Kee, Bud Shank, Buddy Collette, Paul Horn)

The great jazz saxophonist, flautist, clarinetist Buddy Collette (born William Marcel Collette August 6, 1921 in Los Angeles, California. One of the founders of the West Coast jazz sound, played many years with the Chico Hamilton Quintet, and like many of the older musicians who never left New Orleans or Kansas City when they were hot, "Chico" Hamilton remained in Los Angeles, was an active studio musician and played the Lighthouse as well as Sunset Blvd. Jazz Clubs. I saw him in person many, many times. "Swinging Shepherds" is one of my favorite albums. Great alto sax player (as was Bud Shank) and flautist.
http://jazz.openfun.org/wiki/Buddy_Collette
http://www.npr.org/programs/jazzprofiles/archive/collette.html
June, 1957: http://www.youtube.com/watch?v=Ta3vXEvtrjM
This was one of the top Jazz hits in its day, a recreation of a Gene Krupa big number in West Coast jazz; Cozy Cole had a big Billboard hit with the song in 1958.
http://www.youtube.com/watch?v=zJ9tIk3tw28

Headlines---
Archives August 6, 2001
Jeff Allard says, "Goodbye"
Classified Ads---Asset Management
Marlin Reports 2nd Q Net Income $1.6 million
Resource America blames it on Leasing
by Christopher Menkin
Cartoon---Inside LEAF Financial
Wirt Financial & Leasing joins "Broker/Lessor" List
Classified Ads---Help Wanted
1099--MISC Amendment Change Failed
Failed Bank Buyers are California Dreaming
By Nathan Stovall
Alamar/Kisses/Death at a Funeral
Eclipse Series 23: The First Films of Akira Kurosawa
No One Knows About Persian Cats
Fernando F. Croce---Move/DVD Reviews
Classified ads— Collector / Collections / Consultant
Austin, Texas Adopt-a-Dog
News Briefs---
Mortgage Rates fall to record low again
Outsourcing to India Draws Western Lawyers
You May have Missed---
California Nuts Brief---
Sports Briefs---
"Gimme that Wine"
This Day in American History
Baseball Poem
SuDoku
Daily Puzzle
GasBuddy
Weather, USA or specific area
Traffic Live----

######## surrounding the article denotes it is a "press release" and was not written by Leasing News nor information verified, but from the source noted. When an article is signed by the writer, it is considered a "by line." It reflects the opinion and research of the writer. It is considered "bias" as it is the writer's viewpoint.



[headlines]
--------------------------------------------------------------
Archives August 6, 2001
Jeff Allard says, "Goodbye"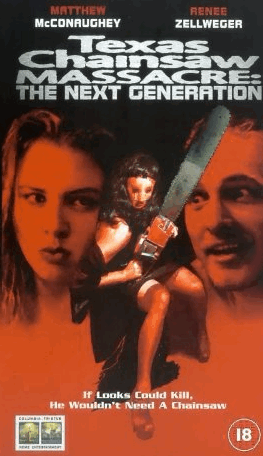 "I wanted to give you my updated contact information:
"Today is my last day at Bay View Commercial Leasing. It is possible that I might work with them in the near future on an independent contractor basis - I'll know after returning from my trip to Oahu.

"FYI, I will likely continue in the leasing business as a broker/consultant - I have a few offers and prospects. However, my primary focus will be in the movie business. My business partner (a Warner Bros. TV producer) and I have purchased the rights to remake the classic horror film - the Texas Chain Saw Massacre. This project will keep me quite busy for the next 6-8 months (we are planning for a summer 2002 release).
"I'll keep you apprised of my status. I hope all is well with you."
Thanks,
Jeff
Texas Chain Massacre
http://www.imdb.com/title/tt0324216

From Jeff:
"Thanks for the email. It's been a few years since my leasing days but I enjoy keeping up through your newsletter. Since leaving Bay View and producing The Texas Chainsaw Massacre remake, I've produced a half dozen feature films including The Texas Chainsaw Massacre: The Beginning (prequel) as well as my latest, The Violent Kind, which world premiered at Sundance in January and will be in theaters later this year.
"I also just completed post production on A Darker Reality (starring Daniel Baldwin) which will be hitting the festival circuit soon and will be available in 2011.
"Thanks again for checking in and I hope you are doing well - and keep up the great work with Leasing News! "

Best regards,
Jeff Allard

(Please ask a colleague to subscribe, Leasing News is free.)
[headlines]
--------------------------------------------------------------

Classified Ads---Asset Management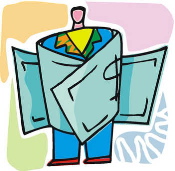 Dallas, TX (willing to relocate)
20+ yrs. exp. Focus on IT/telecom. Managing/remarketing technology equip. Strong nationwide network vendors/customers. Worked remote last four years.
josephmhall@sbcglobal.net
Haverhill, MA
Started in credit and collections 30 years ago with a private agency. My skills are negotiating with Attorney's, Insurance Companies & Large & small companies.
cityofpa@earthlink.net | Resume
Minneapolis, MN
16 years leasing experience from micro to large ticket market, variety of equipment. Most recently calling on vendor telecom dealers in Upper Midwest.
golfadm@yahoo.com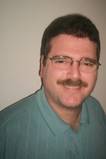 Santa Barbara CA (will relocate)

Experienced Asset Manager of various portfolio's for a bank, broker and leasing company. Utilized specialized remarketing companies to maximize collateral values. Worked remote two years.
geoff.taylor@verizon.net | Resume | Reference 1 | Reference 2
For a full listing of all "job wanted" ads, please go to:
http://www.leasingnews.org/Classified/Jwanted/Jwanted.htm

Other e-Mail Posting Sites:
http://www.leasingnews.org/Classified/Posting_sites.htm
[headlines]
--------------------------------------------------------------

Marlin Reports Second Quarter Net Income $1.6 million
by Christopher Menkin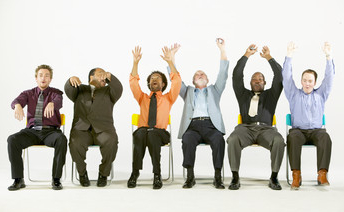 The latest 8K filing by Marlin Business Services, Mount Laurel, New Jersey indicates a $1.6 million profit for the second quarter of 2010. It does not indicate as in previous filings as the information is not listed that "Evergreen Clause" leases with the automatic 12 extra payments were the main profit, primarily in the copier field.
In the last three years, it has continued its leadership in small ticket marketing, as well as taking advantage of "Evergreen Clauses," automatically throwing leases into an additional 12 months when the customers is not aware of the payments made.
Originally, a broker oriented group born out of Advanta Leasing, under the direction of Dan Dyer the company has changed direction, acquiring an industrial bank for funds, trying factor, mortgage loans, business loans, and becoming the first to exit the broker market to emphasize direct sales. Recently the company went back to a limited indirect market allowing up to twenty independent brokers to submit transactions.
In addition to the $1.6 million profit, the 8K filing shows the company official press release with the following highlights:
"Second Quarter Highlights:

• Net Income of $1. 6 million for the second quarter of 2010
• Increased sales force by 16 full time equivalents to 69
• 30+ lease delinquencies improved 36 basis points in the second quarter of 2010 and improved 177 basis points from second quarter of 2009
• Non-performing assets improved 17% in the second quarter of 2010 and 63% from second quarter 2009
• Yield on new lease production of 14.56%
• Strong capital position, equity to assets leverage ratio of 30.8%
• Total risk-based capital of 37.87%

In the press release, CEO Dan Dyer declares, "We are encouraged by the operating results for the second quarter and the strengthening fundamentals of our business.
"During the quarter, we generated healthy growth in new asset originations at attractive margins. Portfolio credit quality continues its strong performance with lower delinquencies and charge-offs reported this quarter. Looking ahead, our focus is on disciplined growth and capitalizing on the opportunity to serve the growing credit needs of small businesses across the U.S."
The company has increased its direct sales department, changing many of the average statistics of the last year, showing a positive increase in change of direction and success in the current direction:

Full 8K Press Release with financial statement:
http://leasingnews.org/PDF/MarlinLeasing2ndQuarter.pdf

"FinPac has lowered their best rates by 400 bps to 12%. While our focus is still in our second tier credit niche with appropriate pricing, we are trying to respond to our TPO's (third party originators) needs in that better rate segment. We believe that our historical knowledge and the experience we've gained over the past two years helps us properly identify and price for risk."
Paul J. Menzel, CLP
President & CEO

Contact: Terey Jennings, CLP
888-239-8338
www.finpac.com
[headlines]
--------------------------------------------------------------

Resource America blames it on Leasing
by Christopher Menkin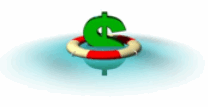 For the third fiscal quarter and nine months ended June 30, 2010, Resource America (NASDA-Rexi) reported a loss from continuing operations attributable to common shareholders of $5.3 million.
Resource America reported "... results for the third fiscal quarter and nine months ended June 30, 2010 include a non-cash charge of $8.0 million in connection with the sale of a leasing portfolio held by the Company's commercial finance business. The proceeds from this transaction enabled the Company's commercial finance business to fully repay and terminate its warehouse line of credit with PNC Bank, N.A.
"In addition, the results for the third fiscal quarter and nine months ended June 30, 2010 include $4.3 million and $3.0 million, respectively, in state tax benefits that were eliminated due to losses generated by the Company's commercial finance business.
Jonathan Cohen, CEO and President commented, "During our third quarter we continued to make major strides in deleveraging the Company and focusing on our asset management businesses. While we did incur a non-cash charge in selling the leasing portfolio, it enabled us to reduce our balance sheet borrowings by almost 70% during the quarter. Without this non-cash charge, the Company would have returned to profitability.
"We were pleased to see the continued progress in our real estate and fund management businesses and through our management of Resource Capital Corp.
"As we recently announced, we are focused on completing the transformation of our Company in a way that realizes the highest value for our shareholders and allows us to take advantage of the tremendous opportunities we see ahead in our core strengths."
No mention about LEAF Specialty Finance (Columbia, South Carolina) or confirmation or denial of signed July 28th sales of 1050 leases ($60 million) or new arrangement of 21,000 square foot property.
Did not mention Lease Division employ count: 2009 SEC LEAF filings showed 377 employees; February down to 271; reportedly down to 113 now.

Didn't mention Crit DeMent and his senior staff have opened, sold and closed leasing companies at least three separate times in their careers. This team includes Dave English, Bob Hunter, Earle Compton, Miles Herman."
Didn't mention: "CEO tells worker that he has a job until the doors close. That infers; they are closing the doors."
None of the above was addressed.
While the SEC filing is perhaps in process, not complete, here are the numbers from the press release financial statement:
Leasing

Three months ended - June 30

Nine months ended - June 30

Commercial finance

2010

2009

2010

2009

5,592

10,476

21, 824

38,962
Resource America:
Three months ended - June 30

Nine months ended - June 30

Net loss

2010

2009

2010

2009

$ (5,315)

$ (204)

$ (5,576)

$ (15,057)
GAAP
Three months ended - June 30

Nine months ended - June 30

2010

2009

2010

2009

$2,064

$ (407)

$ 2,560

$ 7,031
"The Company's management views adjusted revenues and adjusted operating income (loss), both non-GAAP measures, as useful and appropriate supplements to GAAP revenues and operating (loss) income since they exclude fair value adjustments related to current credit market conditions and loss (gain) on sale of leases and loans related to our commercial finance business which are not indicative of the Company's current operating performance. Because not all companies use the same calculations, this presentation of adjusted revenues and adjusted operating income (loss) income may not be comparable to other, similarly-titled measures of other companies." (statement from 8K filing)

Resource America 8K Filing:
http://leasingnews.org/PDF/ResourceAmerica_8K_20100805.pdf
[headlines]
--------------------------------------------------------------

Inisde LEAF Financial

[headlines]
--------------------------------------------------------------

Leasing Industry Help Wanted

Looking for experienced vendor reps. across the country.
A book of business is a plus... Our value proposition
is unmatched in the industry.
contact: mscritchfield@homecoastcapital.com

Sales Account Executives: Jacksonville, FL/Philadelphia, PA. Small ticket funder with broad funding and exceptional vendor service capabilities. E-mail resume to: garyshivers@navitaslease.com
Navitas Lease Finance Corp is an innovator in the Small Ticket Leasing Industry. We offer solutions to small-to-medium-sized businesses looking to acquire and finance equipment.

Territory Managers
Originate FMV leases for IT/Communication equipment.
10+ years direct origination required.
For more info, click here
Please see our Job Wanted section for possible new employees.

[headlines]
--------------------------------------------------------------

Wirt Financial & Leasing Service joins "Broker/Lessor" List




Wirt Financial
& Leasing Services

Bay City, Michigan

Clarence Rivette, President




800.777.9478 ext. 12

989.892.8151 Fax

www.wirtleasing.com

1985
"Broker/Lessor" List:
http://www.leasingnews.org/Brokers/broker_Lessor.htm
[headlines]
--------------------------------------------------------------

1099--MISC Amendment Change Failed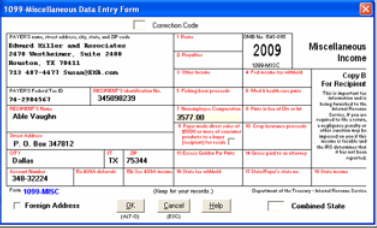 The expansion of Form 1099-MISC reporting is now enacted into law.
Prior to this date, all companies reported non-corporate payments, meaning to proprietorships and partnerships the amount of money expended in the preceding year. There are other forms, W-9, for paying employees or individuals in excess of $600 per year. Technically also many states require reporting the sales tax not paid on internet transactions, as they require that you pay them, although this is generally not followed as to the many exceptions such as the first three sales of a consumer not being recorded, some states 12, some states exempt garage sales, and for the last several years the Streamline Sales Tax Group has been working on making these state laws more uniform.
The new law in effect January 1, 2011 will require 1099-MISC reporting to all except non-profits. Payments to corporations, partnerships, and sole proprietorships will require 1099-MISC reporting.
It's the end of the "goods and merchandise" exception. You'll be reporting vendors from whom you only buy supplies, materials, equipment, etc. Gross proceeds payments will be reportable on the 1099-MISC.
Many funders as well as broker/lessors use these forms for commissions and other payments, whether a corporation or proprietorship or partnership.
Most accounting software programs can automatically comply with these forms, not only adding up the category, but fitting it to the form, including all information such as name and address of the company paid to, as well as a cc: form to the company. Quick Books makes it quite simple to use. Undoubtedly there are many who may file electronically. Many other software programs such as TurboTax or specific programs such as from Realtaxtools.com or www.1099express.com or www.buytaxforms.com or Office Depot.

Ask your accountant for advice.
If you do not have the party's Federal ID number, you will have to ask them for it. Many companies provide it with their invoice. The Federal ID is how the IRS will be tracking these, which will also be used in confirming that all income is being reported.

W-9 Form: http://www.irs.gov/pub/irs-pdf/fw9.pdf

Smaller companies that use a hand written general ledger can also purchase specific software from many major stationary stores as well as the forms. It is assumed they have been reporting non-corporate and W-9 and this now adds corporations (except non-profits).
Retailers, including restaurants, already report credit card sales. In the past, smaller companies would estimate credit card sales, but under the new law, Plus, a major change goes into effect January 1, 2011, for payments received by credit cards, including PayPal.
From Wikepedia
"IRS Form 1099-K ensures that small business owners who don't declare all of the revenues they receive via credit cards, debit cards, gift cards and services like PayPal will no longer be able to hide those revenues from the IRS.
"In the years to come, IRS scrutiny will be more intense for small businesses and entrepreneurs that accept credit cards, debit cards, gift cards, PayPal or similar electronic payments.
"Historically, the revenues that small businesses receive through these payment processors have not been readily visible to the IRS.
"Starting in 2011, the gross amount of payment card and third-party network transactions will be recorded on a new IRS form, form 1099-K.
"In rolling out the new 1099-K form, the IRS is attempting to improve voluntary tax compliance by business taxpayers.
"Currently, the tax system is more of an honor system than most might like to admit. Without visibility into a small business' credit card revenues, the IRS must take the business owners word that they are reporting all taxable revenues.
"In lieu of the IRS having access to information about credit card revenues and other electronic payment processing revenues, the IRS only has one tool to combat tax cheats who underreport revenues: an IRS audit. However, this is not a foolproof system because it requires scarce human resources to conduct a thorough IRS audit.
"Time and time again, we have seen that better information reporting helps the tax system work better by ensuring that everyone pays what they owe," said IRS Commissioner Doug Shulman.
"On the IRS website, you can view a draft version of new Form 1099K, Merchant Card and Third-Party Payments, which will be used to make these reports."
Yes, Congressman Charles Rangel voted for this.

[headlines]
--------------------------------------------------------------


Failed Bank Buyers are California Dreaming
By Nathan Stovall
(Re-Printed with Permission from SNL)

Nathan Stovall is a senior writer and columnist with SNL Financial. The views and opinions expressed in this piece are those of the author and do not necessarily represent the views of SNL.

The competition for FDIC-assisted deals in California could be heating up.
We've heard a number of California-based bankers say in the past few weeks that the bidding for failed banks in the state is intense, and landing assisted transactions has become even more difficult.
The pricing in the transactions does not seem to have changed that much, at least so far. The average government-assisted transaction in 2010 in California cost the FDIC's deposit insurance fund 21.86% of the failed institution's assets, compared to 19.98% in 2009, according to SNL data.

Although the offers in 2010 might seem lower than in 2009 based on the slightly larger hits to the fund, there seems to be greater interest in banks that have recently failed in California. The FDIC has found a buyer for each of the six California-based banks that failed this year, whereas the agency found buyers for 16 of the 17 banks that failed in California in 2009, having to pay out the deposits of Beverly Hills Bancorp Inc. unit First Bank of Beverly Hills. The cost of that failure equated to 26.27% of failed institution's assets, increasing the average cost of failures in California in 2009 to 20.43%.
The cost of resolutions in California does seem to be decreasing. Some assisted deals in the past few months were significantly cheaper for the FDIC's deposit insurance fund than in prior years, including Center Financial Corp.'s purchase of Innovative Bank and Mitsubishi UFJ Financial Group Inc. unit Union Bank NA's purchase of Tamalpais Bank. The cost to the fund of those transactions, which occurred April 16, equated to 13.31% and 12.90% of the failed institution's assets, respectively.
A handful of California-based banks, including Bank of Marin Bancorp, CVB Financial Corp. and First California Financial Group Inc., said at a KBW-sponsored investor conference last week that assisted deals in California are getting tougher to complete as the bidding has become more competitive.
Ontario, Calif.-based CVB Financial has completed one assisted deal this cycle, purchasing San Joaquin Bank in October 2009. CVB Financial President and CEO Christopher Myers told SNL at the event that many potential acquirers in California are willing to go after purely financial transactions. He said he would love to acquire another failed bank, but it has to make both financial and strategic sense. He further said many of the banks left in California that could potentially fail are smaller franchises, and he does not plan to go after deals where there is not real franchise value in the bank.
Russell Goldsmith, president and CEO of City National Corp., which has completed two assisted deals in California this cycle, told a similar story during the company's second-quarter earnings call. While his company continues to look closely at assisted deals, Goldsmith said the quality of targets "is diminishing rapidly:'
"So whether there actually will be something that we'll be interested in, let alone whether we would get it, remains to be seen. I think each day it's less and less likely that we'll find something there that we want;' Goldsmith said.
There will be more opportunities to acquire failed banks in California. According to SNL data, there were 20 banks in California with adjusted Texas ratios in excess of 100% as of March 31, a widely regarded threshold at which banks tend to fail. Like the normal Texas ratio, the adjusted Texas ratio is defined as nonperforming assets plus loans 90 days past due divided by tangible equity plus loan loss reserve, but importantly, it excludes government-guaranteed loans, including loans covered through loss-share agreements.
Most of those 20 banks are smaller institutions, with an average asset size of $343.5 million at March 31; only one of the institutions has more than $1 billion in assets. Smaller failed banks have historically attracted lower offers from potential buyers because they really cannot move the needle for many acquirers.
However, if the reports of California bankers hold, there should be plenty of interest in future transactions in the state.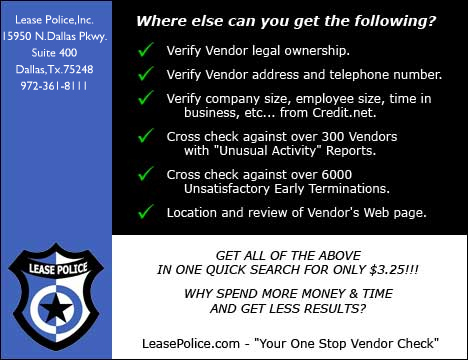 (Leasing News provides this ad "gratis" as a means
to help support the growth of Lease Police)

[headlines]
--------------------------------------------------------------

Fernando's View
By Fernando F. Croce

"Alamar" and "Kisses" give theatergoers a first-rate doble-bill of profoundly moving views of childhood, while DVD releases offer laughs ("Death at a Funeral"), insights ("No One Knows About Persian Cats"), and a peek into a cinema master's earliest releases.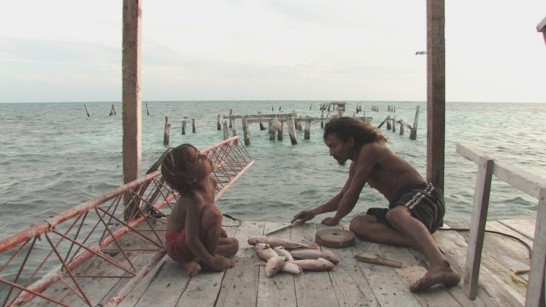 Alamar (Film Movement): Shot with few funds but bottomless love, director Pedro Gonzalez-Rubio's gentle family drama is a much-needed breath of fresh air in this summer season. Using non-professional actors to create a unique blend of storytelling and documentary, Gonzalez-Rubio follows Jorge (Jorge Machado), a Mexican fisherman, and five-year-old son Natan (Machado Palombini) as they spend a few days in the sunny Caribbean coast of Banco Chinchorro. As they sail the waters, catch fish and befriend locals and animals, father and son develop a strong bond that will be put to the test as Natan's return to the city draws near. One of the year's greatest discoveries, it's a movie of breathtaking beauty and pure, almost childlike emotions that lingers in the mind and heart long after it's over. With subtitles.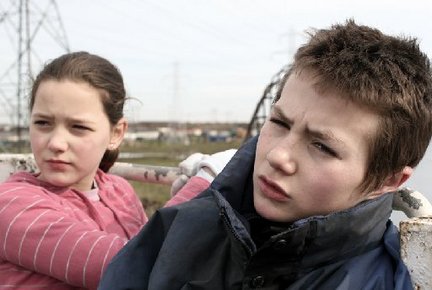 Kisses (Oscilloscope): Moving from the Caribbean to Ireland, Lance Daly's gritty tale views childhood from a different angle. Dylan (Shane Curry) and Kyle (Kelly O'Neill) are pre-teen neighbors who survive their family struggles in the working-class suburbs of Dublin by sticking together. When they run away together in search for Dylan's older brother, the outside world suddenly appears full of potential wonder and danger. Will they make it safely to their destination, with the remains of their innocence intact? As part of a long and honorable tradition of movies about troubled young protagonists, the film mixes tough, unsentimental determination with unexpected lyricism. An affecting portrait of childhood giving way to life's experiences, greatly aided by the naturalistic performances of its young cast.
---

Netflix tip: In addition to "Alamar" and "Kisses," there are dozens of other beautiful coming-of-age stories waiting to be revisited. Some special Netflix choices taken from a child's point-of-view include Vittorio De Sica's heartrending Italian classic "Shoeshine," Francois Truffaut's French favorite "The 400 Blows," and Carroll Ballard's magical "The Black Stallion."
New on DVD: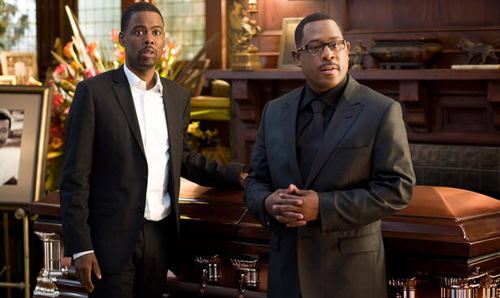 Death at a Funeral (Sony): Better known for his dark psychological studies ("In the Company of Men," "Your Friends and Neighbors"), director Neil LaBute lightens up a bit with this energetic ensemble comedy. The story unfolds as a family gathers at the funeral of the patriarch, which goes from bad to worse as the relatives snap at each other's foibles and the wrong corpse turns up in the casket. At the head of the family are Aaron (Chris Rock) and Michelle (Regina Hall), who are struggling to keep everything together in the face of shocking revelations, exposed emotions, and unexpected guests like the enigmatic dwarf (Peter Dinklage) who's privy to some secrets. Featuring brisk comic twists and a supporting cast that includes Danny Glover, Martin Lawrence and Tracy Morgan, it's an agreeable new direction for the usually serious LaBute.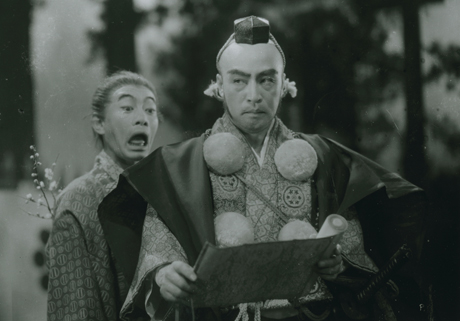 Eclipse Series 23: The First Films of Akira Kurosawa (Criterion): Ever wonder how movie masters got started? Akira Kurosawa remains one of cinema's most highly respected filmmakers, yet how did he reach the heights of "Ikiru" and "Seven Samurai"? This excellent, four-disc box-set of the Japanese filmmaker's earlier works goes a long way in outlining his progress from scrappy action director to art-house favorite. Among the movies included are "Sanshiro Sugata," a brisk and action-packed story of a man's journey into bravery, and "The Men Who Tread on the Tiger's Tail," where the tough pride of warriors is delightfully contrasted with the slapstick humanity of a bumbling wanderer. While they're historically important as glimpses of Japan during and after World War II, these movies are also essential for the understanding of Kurosawa's enduring cinematic artistry. With subtitles.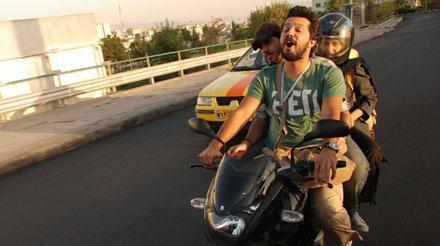 No One Knows About Persian Cats (IFC Films): One of the greatest aspects of movies is the way they can take us to corners of the world audiences would rarely ever have access to. In this rousing musical comedy-drama, director Bahman Ghobadi takes us into the unique netherworld of Iranian musicians, people who risk their lives for artistic expression in an oppressive society. Negar (Negar Shaghaghi) and Ashkan (Ashkan Koshanejad) are Tehran musicians with plans for a concert in London. Such a trip would require a visa from the government, which brings issues of censorship into the project. Can they find other band members and evade scrutiny, or will they end up in jail? Combining concert footage with insightful critique, Ghobadi offers a gripping yet light and humorous celebration of courage and talent of these people. With subtitles.
[headlines]
--------------------------------------------------------------

Classified ads— Collector / Collections / Consultant
Collector: Atlanta, GA
Asset Recovery Specialist. We get your money or we get your > equipment back for you. Physical Asset Recovery Experts!
E-mail: mcrouse911@joimail.com
Collector: Cleveland, OH
Huntley Capital & Associates is your solution to late payments, no payments, and asset recovery. Call 216-337-7075.
Email: ghpatey@msn.com


Collections:

Dallas, Texas
Contingency Fee basis. Receivables Outsourcing. We are a fully bonded nationwide licensed agency. We collect for nationally known banks and leasing companies.
800-886-8088.
Collector: Los Angeles, CA
Expert skiptracers covering Southern California. We locate skips, judgment debtors and collateral. When you can't get the job done in house, give us a call at
1-800-778-0794.
E-mail: ceo@interagencyLA.com
Collector: Louisville, KY
We are a full service collection agency with attorney network. 21 years experience. Please call Jon Floyd, VP at 1-800-264-6850
email: jfloyd@collectcsg.com
Collector:Louisville, KY
Euler Hermes/UMA 92 year old Global Receivables Outsourcing. Presence in 143 Countries. Work w/ 4 out of 5 Fortune 500 firms. Contingency Fee Structure.
20% off first time clients.!
Andrew.Newton@eulerhermes.com
1-800-237-9386 x 205.
Collector: Mandeville, MI
International commercial collection services all fees are on contingency on line access.
E-mail: rmelerine@collect-now.com
www.drspay.com
www.collect-now.com



Collector: Milwaukee, WI
We specialize in ATM machine reposession and remarketing. We can get you top dollar for your inventory.
E-mail: bdperry1@yahoo.com

Collector: Nationwide
End of lease negotiations & enforcement. Third-party collections. Skip-tracing. Background checks. Credit & asset investigations. 15+ years in leasing industry. Providing services to clients nationwide.
800-824-0234
john.kenny6@worldnet.att.net

Collector: Saint Louis, MO
Complete commercial collection agency. Licensed bonded in all states and will out performed any other agency!
Call 1-800-659-7199 ext.315
E-mail: jfloyd@lindquistandtrudeau.com
Consultant: Burlington, CT
We provide our clients with a full range of consulting services such as portfolio conversions, reconciliation, custom programming and leasing operations utilizing InfoLease.
Email: info@new-millennium-assoc.com
Consultant: Europe
15 years doing deals/running own technology leasing company – looking to advise/ lead new entrants to take advantage the European market opportunity.
www.clearcape.co.uk or kevin.kennedy@clearcape.co.uk

Consultant: Henderson, NV
Focus on new business development and process efficiencies to create incremental revenue and profitability. Executive level vendor experience, and satisfied outsourcing clients. Incredible track record.
E-mail: rbutzek@cox.net

Consultant: Sausalito, CA
Lease trainer and consultant. 38 years in equipment leasing. Expert in transaction analysis, financial statement analysis, credit, packaging, structuring. Presents highly popular classes and workshops.
E-mail:BoTei@aol.com

Consultant: North of Detroit, MI
INFOLEASE EXPERT - 18 years experience. Since being downsized in 2002, working as a consultant for several leasing companies. Seeking consulting projects nationwide.
E-mail: darwint@prodigy.net

Consultant: Ridgefield CT.
Lisa Lersner w/20 years exp. specializing in leasing technology now providinglessor selection andmanagement services, includingthe securing of debt and equity and acquisition guidance services.
Email: LLersner@leasefinanceconsulting.com Go to www.leasefinanceconsulting.com

Communications: Chassell, MI

Cartoons on business, finance & computers. Use for your presentations, website, newletter, direct

mail projects etc. Fees are negotiable.
Email: dan@danscartoons.com
Go to http://www.danscartoons.com
All "Outsourcing" Classified ads (advertisers are both requested and responsible to keep their free ads up to date: http://www.leasingnews.org/Classified/Outsourcing/Outsourcing.htm
How to Post a free "Outsourcing" classified ad:
http://www.leasingnews.org/Classified/Outsourcing/Outsourcing-post.htm
[headlines]
--------------------------------------------------------------

Austin, Texas--Adopt-a-Dog
There are so many dogs here that looks so
good, breaking protocol with a second dog;
hopefully some leasing executive will adopt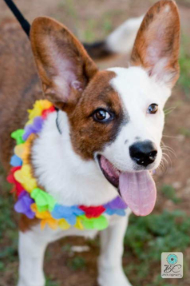 Coco
Age: 6 Months
Breed: Cattle Dog Mix
Adult Weight: 35-40 lbs.
Available For Adoption: July 17
"My name is Coco and I'm 6 months old. I'm a playful Shepherd - Australian mix puppy. My friends say I have BIG ears but my foster mom thinks it's just that I'm a very good listener so I'll be more than happy to pay attention to all the nice things you might want to share with me.
"I'm a very smart puppy and I learn new things every day - actually my foster parents are teaching me Spanish, they say I'm doing "pura vida!". Even though I'm doing well now, I'm ready to find my own family and share all these good things with you. I have a very flexible schedule so if you want to meet me just send me a note!
"I'm already neutered, micro chips and have my first shots."

Warm hugs,
Coco
More photos:
http://www.austindog.org/adoption/available-dogs/176-coco.html
More on adopting a puppy:
http://www.austindog.org/adoption/adoption-information/adopting-a-puppy.html
Application to adopt:
http://www.austindog.org/adoption/adoption-application.html
Adopt-a-Pet by Leasing Co. State/City
http://www.leasingnews.org/Conscious-Top%20Stories/Adopt_Pet.htm

Adopt a Pet
http://www.adoptapet.com/


[headlines]
---------------------------------------------------------------




News Briefs ---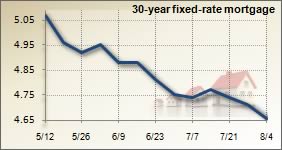 Mortgage Rates fall to record low again
http://www.bankrate.com/finance/mortgages/rates-fall-to-record-low-again.aspx

Outsourcing to India Draws Western Lawyers
http://www.nytimes.com/2010/08/05/business/global/05legal.html?_r=1&src=me&ref=business


You May have Missed---
Band of billionaires pledge to give to charity
http://www.usatoday.com/money/companies/management/2010-08-04-wealthy-charity-pledge_N.htm

Outsourcing to India Draws Western Lawyers
http://www.nytimes.com/2010/08/05/business/global/05legal.html?_r=1&src=me&ref=business

Sports Briefs----

Woods Falters Again, Even at Firestone
http://www.nytimes.com/2010/08/06/sports/golf/06golf.html

Pac 10 Gets Back to Business at quarterback
http://stanford.rivals.com/content.asp?CID=1109561


California Nuts Briefs---

California is poised to break even on year-to-year job growth
http://www.signonsandiego.com/news/2010/aug/04/california-poised-break-even-year-year-job-growth/
San Jose's Lou's Village resurfaces, this time in new Willow Glen development
http://www.mercurynews.com/bay-area-news/ci_15689653?source=rss&nclick_check=1
Wine Varietals for the Mid-Atlantic Region
http://www.winesandvines.com/template.cfm?section=news&content=76997&htitle=
Wine%20Varietals%20for%20the%20Mid-Atlantic%20Region
Casual grape growers asked to dump grapes
http://www.americancanyoneagle.com/articles/2010/08/04/news/local/
doc4c50e150899ac029469120.txt
San Diego County approves winery regulations
http://www.nctimes.com/news/local/sdcounty/article_59eb4e5f-
9b69-5008-8f2b-729393d7906a.html
St. Helena Wine Briefs
http://www.sthelenastar.com/articles/2010/08/05/business/local/doc4c5a2f18e1d35120415510
Free Mobile Wine Program
http://leasingnews.org/archives/Feb2010/2_26.htm#mobile
Wine Prices by vintage
http://www.winezap.com
http://www.wine-searcher.com/
US/International Wine Events
http://www.localwineevents.com/
Winery Atlas
http://www.carterhouse.com/atlas/\
Leasing News Wine & Spirits Page
http://two.leasingnews.org/Recommendations/wnensprts.htm

[headlines]
----------------------------------------------------------------
This Day in American History
1727- The first Roman Catholic convent in America is occupied by the Ursaline nuns in New Orleans. The convent/school is still occupied today although rebuilt several times and much enlarged.
1774- English religious leader Ann Lee (1736-1784) and a small band of followers first arrived in America. Her sect called itself the United Society of Believers in Christ's Second Coming, but to the rest of the world her followers came to be known as the "Shakers."
http://www.cr.nps.gov/nr/travel/pwwmh/ny16.htm
1777-Birthday of Mary Brant, a Mohawk, had nine children with the British superintendent of Indian Affairs. She managed his household and was his hostess for almost 25 years until his death in 1774. She then retired to upper New York state and was a loyalist during the American revolution. She supplied intelligence and ammunition for the British in the battle of Oriskany, August 6, 1777. Brant and her brother who was a warrior leader of the Iroquois were instrumental in aligning the entire Iroquois nation on the side of the British in the American revolution. Following the defeat of the British, she joined other refugees in Kingston, Ontario. Several hundred thousand loyalists left, many going back to Great Britain, others to Canada.
1787: the Constitutional Convention engaged in the "Great Debate" over the draft constitution, during which it determined that Congress should have the right to regulate foreign trade and interstate commerce, established a four-year term of office for the president and appointed a five-man committee to prepare a final draft of the Constitution.
1801- The Great Religious Revival of the American West began at a Presbyterian camp meeting in Cane Ridge, Kentucky.
http://www.sendrevival.com/history/caneridge/old_cane_ridge_meeting_house.htm
http://www.uky.edu/KentuckyAtlas/ky-cane-ridge.html
1815-With the end of the Napoleonic wars in Europe, and laws about bringing "slaves" into the United States as "free labor," immigration to the U.S. increased to new levels as work was to be had. Between 1815 and 1860, 5,000,000 persons came to the U.S. Over half of the immigrants came from the British Isles, mostly from Ireland. The next largest contingent arrived from Germany, 1,500,000, not counting German-speaking French citizens from Alsace and Lorraine. More than half the German immigrants settled in the upper Mississippi and Ohio river valleys. They brought new techniques and craftsmanship. For instance, Ohio glassware was a superior type of glassware manufactured from 1815 to 1850. The designation "Ohio" was generally applied both to the blown and molded glass produced in the Ohio River Valley region. Three of the leading manufacturers of this glassware were located in Mantua, Kent, and Zanesville, all cities of Ohio. The designation "Ohio" was also used to identify glass factories in the neighboring regions of West Virginia and western Pennsylvania.
1821- Birthday of Edward H. Plumptre, Anglican theologian. He served on the Old Testament committee for the 1881 English Revised Version of the Bible. Today, he is better remembered as author of the hymn, "Rejoice, Ye Pure in Heart."
1829-Birthday of Marie Elizabeth Zakrzewski - pioneer U.S. doctor. She graduated from a school for midwives without incident but when she was appointed chief midwife and professor, male opposition forced her resignation. On arriving in the U.S., she met Elizabeth Blackwell who helped her enter Western Reserve medical school for regular medical training. She assisted the Blackwell sisters in the New York Infirmary and ran the institution while Elizabeth was in England. She served as physician and professor at the New England Female Medical College in Boston but left because the founder saw women's position in medicine limited to midwifery. She founded the New England Hospital for Women and Children in 1862 and served in various capacities there until 1899.
In addition to her pioneering medical work, she developed lunchrooms for the working poor women and aid for poor Jews. Her New England Hospital was the first one to trained nurses and offer social services.
1862 -- CSA ironclad "Arkansas" is badly damaged in Union battle.
( actual accounts: http://www.missouridivision-scv.org/mounits/cssark.htm )
1864-The Rebels evacuate Fort Powell, Mobile Bay. attack Yesterday we wrote about the Battle of Mobile Bay, Alabama starting. It actually lasted until August 23. David G. Farragut, commanded a fleet of fourteen wooden ships and four ironclads. running through a minefield and past Confederate forts Gains, Morgan, and Powell, Farragut's fleet defeated a Confederate flotilla, including the Confederate ironclad Tennessee, and took one of the South's last major ports. The city of Mobile was taken in 1865.
1870- White conservatives suppressed black vote and captured the Tennessee legislature. A reform movement was afoot and states started outright restricting blacks from voting, others made poll tax and literacy tests a requirement. The Southern states voting as a block made deals for a new president in an electoral contest, by tenure gained control of committees as senator were voted by the state legislators in this century, and while the North beat the South in the Civil War, the South now controlled bills, committees, and legislation and would dominate for almost a century to follow.
1890 - Denton 'Cy' Young pitched his first major-league baseball game on this day. He led the Cleveland Spiders past the Chicago White Sox. Young went on to enjoy a great baseball career, winning a total of 511 games (95 more than second place Walter Johnson) ... averaging more than 23 victories over 22 seasons, playing for Cleveland, St. Louis, and Boston (where he played in the first World Series, and won). The Cy Young Award was established in 1956, when the Baseball Writer's Association of America bestowed the honor on the best pitcher in major-league baseball for that year. The award has been presented every year since. In fact, from 1967 on, two Cy Young awards have been presented annually to the best pitcher in each major league.
http://memory.loc.gov/ammem/today/aug06.html
1905-Birthday of Clara Bow - U.S. film actor. CB was called the "'It' girl" as she portrayed the carefree flapper in early Hollywood films. She starred in more than 30 films including the classic Wings but her strong Brooklyn accent prevented her from making it in talking pictures. Her various sex scandals also lost fan support but it was her voice that ended her movie career. She won a beauty contest while still in high school that sent her to Hollywood. A good biography is J. Morella's The 'It' Girl: the Incredible Story of Clara Bow (1976).
http://www.clarabow.net/
http://www.gildasattic.com/clarabow.html
http://www.csse.monash.edu.au/~pringle/silent/ssotm/Jan96/
http://www.seeing-stars.com/ImagePages/ClaraBowGravePhoto.shtml
1906-Birthday of trombone player Vic Dickenson, Xenia, OH, Died November 16,1984.
http://www.harlem.org/oldsite/people/dickenson.html
http://www.harlem.org/people/dickenson.html
1911- Film and television pioneer and comedian Lucille Ball born at Butte, MT. In addition to her many other film and television credits, Lucille Ball always will be remembered for her role in the 1950s CBS sitcom I Love Lucy. As Lucy Riccardo, the wife of band leader Ricky Riccardo (her real-life husband, Desi Arnaz), her comedic style became a trademark of early television comedy. She was instrumental in many pioneering innovations in TV production. Desilu Productions, the company founded by Ball and Arnaz, insisted on filming in Hollywood instead of New York. This move is largely credited with creating a shift in TV production to the west coast. In addition, theirs was the first TV show to use 35mm film to increase the clarity of the final image, the first to use three cameras instead of one and the first to be filmed in front of a live audience. On Apr 1,1958, the final episode was broadcast, but I Love Lucy now is seen worldwide in syndication. Ball continued her involvement both before and behind the camera, appearing in three additional sitcoms. She became the first woman to head a major motion picture and TV studio when she purchased Arnazs share of Desilu Productions. Ball and Arnaz were divorced in 1960; she later married Gary Morton. She died Apr 26, 1989, at Los Angeles, CA.
http://www.classicmoviemusicals.com/ball.htm
1918-Birthday of jazz promoter/sponsor Norman Granz , Los Angeles, CA.
http://www.artistdirect.com/music/artist/card/0,,407567,00.html
1918 - Unusually hot weather began to overspread the Atlantic Coast States, from the Carolinas to southern New England. The temp- erature soared to an all-time record high of 106 degrees at Washington D.C., and Cumberland and Keedysville hit 109 degrees to establish a state record for Maryland. Temperatures were above normal east of the Rockies that month, with readings much above normal in the Lower Missouri Valley. Omaha NE reached 110 degrees.
1921—Jazz flautist Buddy Collette birthday.
http://www.vh1.com/artists/az/collette_buddy/bio.jhtml
("Swinging Shepard's" is a great album ).
1925-Birthday of Bill Haley, rock 'n' roll's first teen idol, born in Highland Park, Michigan. Haley, with his group, the Saddlemen, at first played country-and-western, but in 1952 he dropped the cowboy image and changed the band's name to the Comets. Haley began recording cover versions of R'n'B hits, and in 1953, his "Crazy Man Crazy" became the first rock 'n' roll record to make the Billboard pop chart. Bill Haley and the Comets' biggest success came in 1955 when "Rock Around the Clock" rose to number one. Haley was the most popular rock 'n' roll idol until Elvis Presley came along, but by 1958 his career was basically over. He continued to work as a nostalgia act, mainly in Britain and Europe. Haley died on February 9th, 1981 in his hometown of Harlingen, Texas.
http://www.rockabillyhall.com/BillHaley.html
1927-Birthday of Canadian composer Dolores Claman, born in Vancouver. She and her husband, Richard Morris, became one of the country's most successful jingle-writing teams in the mid-1960's. Claman and Morris have also written several stage musicals and film scores, the theme for CBC's "Hockey Night in Canada" and the score for the film "A Place to Stand," made for the Ontario pavilion at Expo 67. The film won an Oscar.
http://www.hockeytheme.com/FrameRHistory.htm
1929-Birthday of Janice Lee York Romary - U.S. Olympic fencer (1952-1968) who in 1968 became the first woman to be the U.S. flag bearer in the opening ceremonies of the Olympics (Mexico City).
1930-Birthday of singer Abbey Lincoln, Chicago, IL.
http://www.amazon.com/exec/obidos/ASIN/B000000Y4A/perpetualstarlig/
002-1654770-2338401
1930- Mysterious disappearance at age 41, Joseph Force Crater, justice of the New York State Supreme Court. Never seen or heard from after disappearance on this date. Declared legally dead in 1939. "Where is Judge Crater" signs appeared everywhere in the thirties.
http://home.eznet.net/~dminor/TM980613.html
1932-Birthday of singer and actress Della Reese.
http://allmusic.com/cg/amg.dll?p=amg&sql=B63320roac489
1937-Maxine Sullivan records "Loch Lomond," NYC ( Voc 3169).
http://www.harlem.org/people/sullivan.html
1945-Memorial observances in many places for victims of the first atomic bombing of a populated place, which occurred at Hiroshima, Japan in 1945,( it was August 5 in the United States ) when an American B-29 bomber, "Enola Gay," dropped an atomic bomb over the center of the city. The pilot was Colonel Paul Warfield Tibbets, Jr. of Miami, FL., and the bombardier was Major Thomas W. Ferebee of Mocksville, NC. More than 205,000 civilians died either immediately in the explosion or subsequently of radiation. If you had been reading history in America in the preceding months, it would have given you a sense of the time and in order to save lives, the atomic bomb was dropped.
1946-Birthday of American composer Brian Holmes, Washington, DC.Brian Holmes usually composes for voice or chorus
1948 - Seventeen-year-old Bob Mathias won the decathlon competition at the Olympic Games being held in London, England.
1949---Top Hits
Some Enchanted Evening - Perry Como
Again - Gordon Jenkins
Riders in the Sky - Vaughn Monroe
I'm Throwing Rice (At the Girl that I Love) - Eddy Arnold
1950---THOMPSON, WILLIAM. Mendal of Honor
Rank and organization: Private First Class, U.S. Army, 24th Company M, 24th Infantry Regiment, 25th Infantry Division. Place and date: Near Haman, Korea, 6 August 1950. Entered service at: Bronx, N.Y. Birth: New York, N.Y. G.O. No.: 63, 2 August 1951. Citation: Pfc. Thompson, distinguished himself by conspicuous gallantry and intrepidity above and beyond the call of duty in action against the enemy. While his platoon was reorganizing under cover of darkness, fanatical enemy forces in overwhelming strength launched a surprise attack on the unit. Pfc. Thompson set up his machine gun in the path of the onslaught and swept the enemy with withering fire, pinning them down momentarily thus permitting the remainder of his platoon to withdraw to a more tenable position. Although hit repeatedly by grenade fragments and small-arms fire, he resisted all efforts of his comrades to induce him to withdraw, steadfastly remained at his machine gun and continued to deliver deadly, accurate fire until mortally wounded by an enemy grenade. Pfc. Thompson's dauntless courage and gallant self-sacrifice reflect the highest credit on himself and uphold the esteemed traditions of military service.
1952-- At the age of 46, Satchel Paige becomes the oldest pitcher major league history to hurl a complete-game shutout as he beats the Tigers in 12 innings, 1-0. This record will last until Phil Nieikro blanks the Blue Jays, 8-0 to wins his 300th career victory in 1985.
1955- "Baby, Let's Play House" became Elvis Presley's first national chart single, reaching number 10 on Billboard's country chart.
1956-Birthday of soprano sax player Kenny G, whose full name is Kenny Gorelick.
1956-- The Alan Freed movie Rock! Rock! Rock! goes into production, featuring Tuesday Weld (her singing vocals dubbed by Connie Francis), Chuck Berry, Frankie Lymon & the Teenagers, The Moonglows, The Flamingos, and LaVern Baker.
1957---Top Hits
Love Letters in the Sand - Pat Boone
Tammy - Debbie Reynolds
Diana - Paul Anka
(Let Me Be Your) Teddy Bear - Elvis Presley
1957- 16 year-old John Lennon and his group the Quarrymen recorded "Baby Let's Play House" and "Puttin' on the Style" at a church social in Liverpool. The recording, made on the day Lennon met 14 year-old Paul McCartney, sold at a London auction in September 1994 for the equivalent of $156,000 Canadian.
1959 - A bucket survey showed that thunderstorms dropped 16.70 inches of rain on parts of Decatur County IA. The total was accepted as Iowa's 24 hour rainfall record.
1960-Chubby Checker performs "The Twist" on American TV for the first time on "American Bandstand.
1963- the New York Mets hired several rock 'n' roll acts, including Chubby Checker and Dee Dee Sharp, to perform before a game with the Pittsburgh Pirates.
1965-The Voting Rights Act of 1965 signed into law by President Lyndon Johnson, designed to thwart attempts to discriminate against minorities at the polls. The act suspended literacy and other disqualifying tests, authorized appointment of federal voting examiners and provided for judicial relief on the federal level to bar discriminatory poll taxes. Congress voted to extend the Act in 1975, 1984, and 1991.
1965- Marty Balin and Paul Kantner formed a folk-rock group that evolved into the Jefferson Airplane, the premier San Francisco psychedelic band of the late '60s. The Airplane made its debut the following month at a Haight-Ashbury club, and was signed to RCA later in the year. "The Jefferson Airplane Takes Off," their first album, was awarded a gold record in 1966.
http://www.jeffersonairplane.com/
1965---Top Hits
(I Can't Get No) Satisfaction - The Rolling Stones
I'm Henry VIII, I Am - Herman's Hermits
What's New Pussycat? - Tom Jones
The First Thing Ev'ry Morning (And the Last Thing Ev'ry Night) - Jimmy Dean
1967 - Dean Chance of the Minnesota Twins pitched five innings of perfect baseball, leading his team to victory over the Boston Red Sox. Chance was only the third player to pitch a shortened, perfect game.
1971 - The last remaining troops of the Fourth Battalion, 503rd Infantry of the 173rd Airborne Brigade, (the first U.S. Army ground combat unit to arrive in Vietnam in May 1965), cease combat operations and begin preparations to leave Vietnam. The first U.S. ground combat unit of any branch to reach Vietnam was the Third Marine Regiment, Third Marine Division, which began arriving on March 8, 1965. The initial U.S. combat forces were followed by a vast array of combat, combat support, and logistics units that together with U.S. Navy and Air Force personnel in-country reached a peak of 543,400 in April 1969. In June 1969, President Richard Nixon gave the order, as part of his "Vietnamization" policy, which began the process of reducing American troop strength; the troop withdrawals began the following fall and continued until the Paris Peace Accords were signed in January 1973.
1972 -Hitting his 660th and 661st career homers, Hank Aaron breaks Yankee legend Babe Ruth's record for most home runs with one team. Hammerin' Hank's' second homer of the day is a 10th inning blast which enables the Braves to beat the Reds, 4-3
1973- Roberto Clemente becomes the first Latin-born player to be inducted into the Hall of Fame.
1973---Top Hits
The Morning After - Maureen McGovern
Live and Let Die - Wings
Diamond Girl - Seals & Crofts
Lord, Mr. Ford - Jerry Reed
1973 - No. 1 Billboard Pop Hit: ``The Morning After,'' Maureen McGovern. The song is the theme to the film ``The Poseidon Adventure.''
1979- The Cars don't pay attention to the sophomore jinx predictions and go two-for-two: "Candy-O" is their second straight album to go platinum.
1980-Birthday of American composer Matthew Logan, born Jacksonville,
http://www.myspace.com/matthewloganmusic
http://www.musicbymatthewlogan.com/
1981 - Golfing legend Lee Trevino was disqualified from the PGA Championship in Duluth, GA when the 'Super Mex' had his scorecard signed by Tom Weiskopf instead of himself.
http://www.golfeurope.com/almanac/players/trevino.htm
1981-After a seven-week strike that cut the heart out of the regular baseball season, major league players approved a plan for a split season with the post-strike games to constitute the second half. The New York Yankees, Oakland Athletics, Philadelphia Phillies and Los Angeles Dodgers were declared first-half champions, automatically qualify for special divisional playoffs.
1981- Stevie Nicks' "Bella Donna" LP is released
1981---Top Hits
Jessie's Girl - Rick Springfield
Theme from "Greatest American Hero" (Believe It or Not) - Joey Scarbury
I Don't Need You - Kenny Rogers
Dixie on My Mind - Hank Williams, Jr.
1984- The Jacksons' "Victory" tour opened in Kansas City. The eight-story stage, designed by brother Michael, obscured the view from one-fourth of Arrowhead Stadium's 60,000 seats. Despite complaints about the $30 ticket prices, "Victory" proved to be the then-largest concert tour ever. The Jacksons played 55 dates in 23 cities, selling about 2.3 million tickets. Each brother raked in about $5 million . The promoter, Chuck Sullivan, lost $20 million because he agreed to pay all costs of the lavish production.
1984- The Cars release their video for "Drive." Actor Timothy Hutton directed it. 1984 - No. 1 Billboard Pop Hit: ``Ghostbusters,'' Ray Parker Jr. Huey Lewis sues Parker, saying the Academy Award-nominated song sounds too much like his ``I Want a New Drug.''
1986 - Timothy Dalton became the fourth actor to be named "Bond ... James Bond." Dalton, 38, and his studio, United Artists, ended months of speculation as to who would star as Agent 007 in the 15th James Bond film. The character of Bond was created by writer Ian Fleming. Other stars to play the role of the suave, debonair and deadly double agent include: Roger Moore, Sean Connery and George Lazenby, with Pierce Brosnan as the James Bond for the 1990s.
1988 -Cub reliever Goose Gossage becomes the second player in major league history to record 300 career saves as he retires one batter in a 7-4 victory over the Phillies.
1988- Jose Canseco became the 11th player in major league history to hit 30 homers and steal 30 bases in a
season. The A's outfielder, with 31 homers, joins the 30-30 club stealing second base with one out in the ninth inning for his 30th as Oakland beat the Mariners, 5-4.
1988 - Severe thunderstorms produced large hail and damaging winds in Pennsylvania and New York State. A cold front crossing the northwestern U.S. produced wind gusts to 66 mph at Livingston MT.
1989 -Boston Red Sox retire Carl Yastrezemski's #8.
1989---Top Hits
Batdance - Prince
On Our Own - Bobby Brown
So Alive - Love & Rockets
Why'd You Come in Here Lookin' like That - Dolly Parton
1996- Daniel Goldin, administrator of the National Aeronautics and Space Administration announced scientific evidence that there was life on Mars. The discovery was made by Dr. Roberta Score and a team of American scientists. Using electron microscopes, they examined a 4.5 billion year old Martian meteorite that struck Antarctica 13,000 years ago and found fossils of what appeared to be a "primitive form of microscopic life."
1996- The soundtrack to the film "She's The One," starring Edward Burns and Jennifer Aniston, is released. The album is record by Tom Petty and the Heartbreakers and features the single, "Walls
1999 - "The Sixth Sense" opened with Bruce Willis starring as a child psychologist and Haley Joel Osment, who plays an 8-year-old who is visited by ghosts. As of July 24, 2001, it had rung up $293,501,675 at the box office.
I didn't realize Willis was a ghost. When you see it a second time, it gives a different perspective to the movie.
2001- The Hall of Fame Veterans Committee comprised of five former players, five media members and five former executives, which was established in 1953, is to be replaced by a 90-member group made up of the members of the Hall of Fame (61), the recipients of the J.G. Taylor Spink award for writers (13), the Ford C. Frick award for broadcasters (13) and current Veterans Committee members (3). The new committee will be able elect players only once every two years and executives, umpires and managers only once every four years.
2002 -- Protecting the Giants' 11-10 lead over the Cubs, 32-year old reliever Robb Nen becomes the 16th and youngest closer to record the 300th save of his career.

[headlines]
--------------------------------------------------------------

Baseball Poem

The Catchers Learns the Motion
by Tim Peeler

and is often the hub of the movements,
he reads the Morse code of the pitcher
and returns the speech of the dumb,

he loves the sphere and its ridges,
rips it from the tight mitt
with or against the seams
whistles it from a frog squat.

the catcher learns
he is the hat of the hat dance,
the pitcher may think himself
the center of gravity,
but the catcher
waits at the apex of the great angles,

slaps the leather trap
on the errant razor
as it spits up from the dust.

the catcher imprints the motions of the hitters,
checks the rhythm of their passages,
knows he must slip an extra measure
at the end of their cha-cha-cha,

the catcher is the great disturber,
can cock twice on his return throw,
spit on the plate, call for the "buzzer"
block the ump's clear visage,
bilingual kamikaze
chattering like a wired chimp,
muttering with silent busted digits,
sacrificing legs
to the varicose crouch and
the ruinous crunch
of the few that get through
to thin armor.
--
Touching All Bases
Poems from Baseball
Tim Peeler
www.mcfarlandpub.com

--------------------------------------------------------------

SuDoku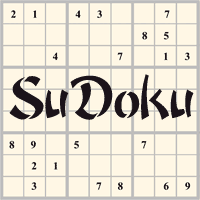 The object is to insert the numbers in the boxes to satisfy only one condition: each row, column and 3x3 box must contain the digits 1 through 9 exactly once. What could be simpler?
http://leasingnews.org/Soduku/soduko-main.htm
--------------------------------------------------------------

Daily Puzzle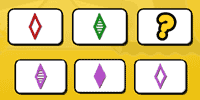 How to play:
http://www.setgame.com/set/puzzle_frame.htm
Refresh for current date:
http://www.setgame.com/set/puzzle_frame.htm
--------------------------------------------------------------


http://www.gasbuddy.com/
http://www.gasbuddy.com/GB_Map_Gas_Prices.aspx
http://www.gasbuddy.com/GB_Mobile_Instructions.aspx
--------------------------------------------------------------

Weather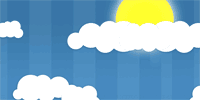 See USA map, click to specific area, no commercials
--------------------------------------------------------------

Traffic Live---
Real Time Traffic Information
You can save up to 20 different routes and check them out with one click,
or type in a new route to learn the traffic live
--------------------------------