Territory Managers
Originate FMV leases for IT/Communication equipment.
10+ years direct origination required.
For more info, click here

Wednesday, August 18, 2010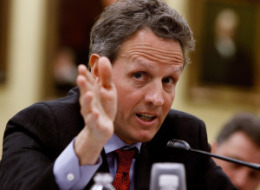 U.S. Secretary of Treasury Timothy Franz Geithner born August 18, 1961 Brooklyn, New York; perhaps the most influential individual in the financial community. He was previously the president of the Federal Reserve Bank of New York.
http://www.ustreas.gov/organization/bios/geithner-e.shtml

Headlines---
Alert--AMC Funding Group, Charlotte, NC
North Carolina Requires a License
Classified Ads---Asset Management
Classified Ads—Help Wanted
Five More; De Lage Landen Claims Vendor/Lessee Fraud
by Christopher Menkin
July Housing Market a Mixed Bag
by Al Schuler, Economist
Sales makes it Happen—by Kit Menkin
IFG Broker Protection Policy
IASB and US FASB Publish Proposals
Western Capital Bank Awards Orion Portfolios
Madison Capital Portfolio Services Division
Resource American Announces $175MM Securitization
Fresno, California---Adopt a Dog
News Briefs---
Layoff fears still grip one in four U.S. workers
Geithner says Fannie Mae, Freddie Mac need overhaul
Bad-Debt Prices Soar As Supply Slows
After 10 years, hopefuls still flock to 'Idol'
Hurd, Ellison, and Executive Pay's Mile High Club
You May have Missed---
Sports Briefs---
"Gimme that Wine"
This Day in American History
Baseball Poem
SuDoku
Daily Puzzle
GasBuddy
Weather, USA or specific area
Traffic Live----
Friday
Shawn Halladay, author, lecturer, accounting specialist for The Alta Group,
Leasing News Advisor, Exclusive report on the FASB Final Proposal on Leasing/Finance

######## surrounding the article denotes it is a "press release" and was not written by Leasing News nor information verified, but from the source noted. When an article is signed by the writer, it is considered a "by line." It reflects the opinion and research of the writer. It is considered "bias" as it is the writer's viewpoint.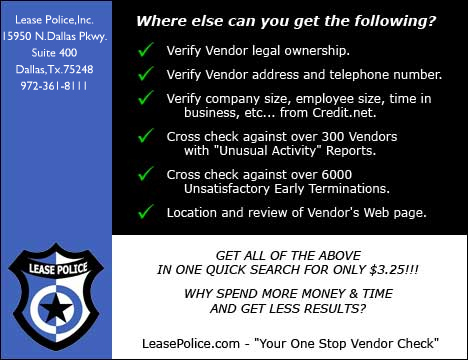 [headlines]
--------------------------------------------------------------

Alert--AMC Funding Group, Charlotte, NC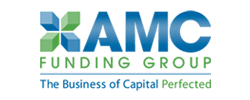 Any information on AMC Funding please send to kitmenkin@leasingnews.org.
The telephone number listed on the company website does not work and the contact form on their web site also does not work. A source gave us another telephone number, with an extension to the owner of the company Brendan Messenheimer, 877-668-4564 ext 203. A telephone call was not returned. Reportedly Messenheimer also owns Advanced Med Corp, Greensboro, North Carolina. He told one broker "…he opened a leasing company to bring added value to his customers." http://advancedmedcorp.com/

It does not appear the company is a member of any leasing association and there is no Better Business Bureau report.
Leasing News is receiving inquiries that leases have not been funded, even with a positive QuikTrak, from several brokers/leasing companies, as well as commissions not paid.
"I submitted a deal to AMC Funding Group on behalf of a repeat customer of mine. The transaction was approved for $16,150, doc'd, PO issued. Vendor delivered equipment and even QuikTrac completed the onsite inspection and reported back to the lessor. They never sent the check to the vendor and the lessee lost the initial 2 advance and the $250 processing fee. We have sent a letter to the AMC Funding Group offices to the Attention of Brendan Messenheimer, principle of the company, and have had no response or communication."

One email said the vendor and broker commission checks bounced, and they have not been able to reach AMC Funding, although they do have the correct telephone number.
"We have recently had some vendor and commission checks bounce and we are trying to find out if this lender who states he has had some problems with his lines that has created this problem is being truthful, or if he has no lending lines and is just playing us. This has gone on for several weeks now with no fundings and our vendors are starting to push back.
"Please let us know if you have heard anything about this company previously or recently or if we are the only ones caught up in this mess. As a small organization we can't afford to lose clients, venders etc. "

This just in on Tuesday:
"The hammer fell this morning. He admitted in an email to me that he can't wire my vendor the money for the check he bounced and he can't replace my commission check that bounced. Even though all last week and yesterday, he told them he had access to his funds again and would. He can't even wire the $8K refund to my customer who had the $160K sweeper deal that never funded last month.

"My Vendor placed that deal elsewhere and customer needs his $8K down payment check back in order to give the new funder the down payment. He admitted to me in an email this morning that he used those funds already and can't pay him. But yesterday he told me he would wire the poor guy his refund this morning. A Big fat lie. "

Here is another:
"85K deal that 'was in funding' -

1. First issue at funding from AMC - 3 + weeks ago
a. 'The server went down and the info never went thru to ACH funds to vendor.'
b. "should be funding "this day or the next day."
c. 'The lender changed its credit terms so I have to go to a "new source".'
d. 'Approved at new source (Group of investors)' - give me another day or 2.
e. Deal is not funding because we need to 'assign the docs' (we know this takes 2 seconds, but drawn out 2 more days.
f. He is always in meetings and conf calls so it is rare that you hear from him personally...just email.
g. So he than says deal will fund in another 1-2 days and gives a deadline by 3pm...deadline passes as they always have.
h. AMC then tells us to check with vendor if they have the monies in their account. We call AMC and say you are not telling the truth, so we get a ''We concede' email that they are withdrawing from the deal and that they will process the monies back to lessee.
i. We demand a wire/ach back to lessee and after 2 days later we get a UPS confirmation tracking # and our lessee receives the check over $3,000.00 and 4 days later lessee called us and said it BOUNCED...

There are other brokers who have informed Leasing News that their commission check has bounced, and another who is being told the deal will be funded, but has not.
Leasing News attempted to contact the company. The purpose of this alert to learn if there are others with this experience.

[headlines]
--------------------------------------------------------------

North Carolina Requires a License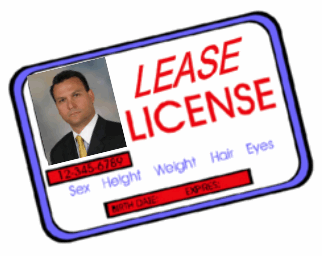 North Carolina: A broker of "loans of money or property…whether such agreement is styled as a loan, a lease or otherwise" must obtain a surety bond or establish a trust account in the amount of $25,000 and obtain a license.

If AMC Funding Group, Charlotte, North Carolina is not licensed ---legal action may be taken against the owner of the company for non-compliance as an individual and officer of the corporation. Legal action may be taken, if licensed, but only against the bond (of course, anyone can sue anyone, but the outcome may not be as defined against going against the bond.)
Broker/Discounters not licensed may be held liable for payment to the vendor as well as the up-front money from the lessee. Whether licensed or not, if the lessee check was cash by the broker/discounter, it is their responsibility in most states to return the money to the lessee.
In several states, especially if not licensed, the broker/lessee may find an agency agreement or relationship due to the acceptance of the check and choice of funder.
Definitely, a leasing attorney with experience in the state where the vendor and lessee is located should be consulted, especially if the other party files a legal complaint.
Current List of License Requirements United States:
http://leasingnews.org/archives/Jun2010/6_25.htm#statuses
[headlines]
--------------------------------------------------------------

Leasing Industry Help Wanted

Second decade of business, providing sales incentives that require a
commitment and passion for driving sales success.
www.fivepointcapital.com


Looking for experienced vendor reps. across the country.
A book of business is a plus... Our value proposition
is unmatched in the industry.
contact: mscritchfield@homecoastcapital.com

Sales Account Executives: Jacksonville, FL/Philadelphia, PA. Small ticket funder with broad funding and exceptional vendor service capabilities. E-mail resume to: garyshivers@navitaslease.com
Navitas Lease Finance Corp is an innovator in the Small Ticket Leasing Industry. We offer solutions to small-to-medium-sized businesses looking to acquire and finance equipment.

Territory Managers
Originate FMV leases for IT/Communication equipment.
10+ years direct origination required.
For more info, click here

We offer great funding capacity, strong, experienced back office, keeping established vendor relationships happy. Looking for a home and have 5 years experience, contact: Jeff Rudin (818) 843-8686 x14.
About the company: Quail Equipment Leasing 17 years in business with the ability to develop specialized programs for vendors and unique industries: $10K to $24MM.


Please see our Job Wanted section for possible new employees.

[headlines]
--------------------------------------------------------------

Classified Ads---Asset Management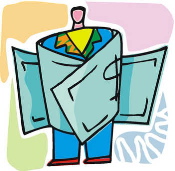 Dallas, TX (willing to relocate)
20+ yrs. exp. Focus on IT/telecom. Managing/remarketing technology equip. Strong nationwide network vendors/customers. Worked remote last four years.
josephmhall@sbcglobal.net
Haverhill, MA
Started in credit and collections 30 years ago with a private agency. My skills are negotiating with Attorney's, Insurance Companies & Large & small companies.
cityofpa@earthlink.net | Resume
Minneapolis, MN
16 years leasing experience from micro to large ticket market, variety of equipment. Most recently calling on vendor telecom dealers in Upper Midwest.
golfadm@yahoo.com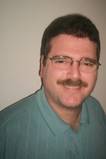 Santa Barbara CA (will relocate)

Experienced Asset Manager of various portfolio's for a bank, broker and leasing company. Utilized specialized remarketing companies to maximize collateral values. Worked remote two years.
geoff.taylor@verizon.net | Resume | Reference 1 | Reference 2
For a full listing of all "job wanted" ads, please go to:
http://www.leasingnews.org/Classified/Jwanted/Jwanted.htm
Other e-Mail Posting Sites:
http://www.leasingnews.org/Classified/Posting_sites.htm
[headlines]
--------------------------------------------------------------

Five More with De Lage Landen Claiming Vendor/Lessee Fraud
by Christopher Menkin


LifeCare LPV 120
Total now is over $40 million in defaults. There still are more banks who have not filed, who have spoken with Leasing News, and confirmed that Allied Health Care Services, Orange, New Jersey is past due. This could be $60 million soon, and may reach much higher. It is not known why others who also have past due payments have not filed legal action. Perhaps they are too embarrassed.
Cases filed in Federal Court have been up-dated.
August 14---De Lage Landen Financial Services, Wayne, Pennsylvania, sues Allied Health Care Services, Orange, New Jersey and Charles K. Schwartz $1,425,000 plus interest, late fees, attorney fees, court costs and applicable taxes in Pennsylvania. This is the first thorough complaint, in my opinion, as it brings up the serial numbers of the equipment.
Attorney Matthew Faranda-Diedrich , in the addition to Allied and Schwartz, Donner Medical, specifically adds to the the complaint the vendor, and the owner as an individual, Bruce Donner, as outlined in previous Leasing News articles:
"18. At or around the time Allied signed Lease No. 1, it also signed a "Delivery and Acceptance Certificate" wherein Allied represented and warranted, among other things, that the Ventilators described in Lease No. 1 had "been delivered to and been received by" Allied. A true and correct copy of this Delivery and Acceptance Certificate is attached hereto as Exhibit
19. In connection with entering into Lease No. 1, DMM submitted an invoice to DLL ("DMM Invoice No. 1") listing the one-hundred (100) Ventilators it was purporting to sell to DLL and deliver to Allied, complete with serial numbers for each such Ventilator. A true and correct copy of DMM Invoice No. 1 is attached hereto as Exhibit "E".
20. DMM Invoice No. 1 requested payment of $500,000.00
21. DLL paid DMM $500,000.00 in accordance with DMM Invoice No. 1.
22. Beginning in April of 2010, Allied failed to make the monthly payments when due under Lease No. 1.
23. Subsequently, DLL learned that none of the serial numbers identified on DMM Invoice No. 1 correspond to serial numbers for the Ventilators.
24. DLL believes that DMM did not deliver, and Allied does not possess, the Ventilators identified in Lease No. 1 and DMM Invoice No. 1.
25. Upon information and belief, Lease No. 1 and DMM Invoice No. 1, as presented to DLL for signature, contained false statements of material facts relating to DMM's sale of Ventilators to DLL and the delivery of those same Ventilators to Allied.
26. DLL was not aware that either Lease No. 1 or DMM Invoice No. 1 contained false statements of material fact when it countersigned Lease No. 1 and paid such invoice.
27. DLL would not have countersigned Lease No. 1 or paid DMM Invoice No. 1 had it known that either document contained such false statements.
28. When DMM presented DMM Invoice No. 1 DLL, DMM knew that this document contained false statements of material fact.
29. Upon information and belief, Mr. Donner was personally involved in preparing DMM Invoice No. 1 and presenting it to DLL."
Not all the exhibits were copied as it was a long and quite through complaint.
Leasing News takes off its hat to:
C. Lawrence Holmes, Esquire
Matthew Faranda-Diedrich, Esquire
1500 Market Street, Suite 3500E
Philadelphia, PA 19102
Attorneys for Plaintiff
De Lage Landen Financial Services, Inc

August 13--M&L Marshal & Isley Bank, Milwaukee, Wisconsin sues Allied Health Care Services, Orange, New Jersey and Charles K. Schwartz for $642,969.42 plus all expenses including interest, late fees, attorney fees, court costs. Contract discounted by First Premier, Edina, Minnesota, one of many in these cases.
August 12---First Security Bank, Canby Minnesota sues Allied Health Care Services, Orange, New Jersey and Charles K. Schwartz for $241,240 plus interest, late fees, attorney fees, court costs and applicable taxes. Contract discounted by First Premier, Edina, Minnesota, one of many in these cases.
August 12--Drake Bank, St. Paul, Minnesota sues Allied Health Care Services, Orange, New Jersey and Charles K. Schwartz $270,053.79 plus interest, late fees, attorney fees, court costs and applicable taxes. Contract discounted by First Premier, Edina, Minnesota, one of many in these cases.
August 10---United Western Bank, Denver, Colorado sues Allied Health Care Services, Orange, New Jersey and Charles K. Schwartz for $167,146. Contract discounted by Global Vantage, Newport Beach, California.
August 4-- Texas Capital Bank, Dallas, Texas, filed in the District of New Jersey, Newark, a complaint for $608,602. Asks for Replevin. Not served.
August 2-- Franklin National Bank of Minneapolis, 525 Washington Avenue North, Minneapolis, Minnesota (First Premier Capital lease) for $216,000. First Premier discounted lease. ---Not served
July 30-- AEL Financial et. al. for $661,000 ( AEL Financial, 600 North Buffalo Grove Road, Buffalo Grove, Illinois; M2Lease Funds, 175 N. Patrick Boulevard, Brookfield, Wisconsin; Cedar Rapids Bank, 500 1st Avenue NE, Cedar Rapids, Iowa---not served
July 19th-- National Bank, Bettendorf, Iowa as the holder of three leases by First Premier Capital, Edina, Minnesota for 50 LifeCare Respirators costing $250,000 each. The demand is for $800,000, First Premier Bank discount. Attorney Dennis Lenard responded August 10th, denying charges.
July 13th-- ABCO Leasing, Bothell, Washington filed against Allied Health Care Services, Orange, New Jersey as well as the guarantor Charles K. Schwartz. It regards two leases for a total of $400,000. Attorney Dennis Lenard responded August 4th, denying charges.
July 12th-- Onset Financial, South Jordan, Utah and CW Onset, a Utah limited company, on July 12, 2010 filed a $9,798,000. Allied & Schwartz served, filed August 16, restricted.
July 9th-- Crossroad Bank, Wabash, Indiana, formerly known as First Federal Savings Bank of Wabash filed for $144,788.20 plus attorney and court costs regarding respirators. Charles K. Schwartz served July 27, 2010. Asks for a Replevin. First Federal discount lease. No response to date from attorney.
June 18th-- Commonwealth Capital Corporation filed 18 for $4,224,543.02 against the corporation and $1,792,893.82 against the personal guarantee of Charles K. Schwartz, "plus attorneys fees, costs, and interest, as well as all other relieve which this court deems just;" ACC Capital discount. July 27, Scheduling Conference for 8/31/2010
May 18-- MinnWest Capital Corporation, Minnetonka, Minnesota, (subsidiary of MinnWest Bank Metro) $2,070,690 suit against Allied as well as the Charles Schwartz, president of the company, as personal guarantor to the corporation. August 5: CLERK'S QUALITY CONTROL MESSAGE - Please disregard Doc. #'s 13 & 14 [ANSWER TO CMP.] fld. by D. LENARD on 8/4/10. They were inadvertently fld. in wrong case. [SEE CIV. 10-3558] (DD, ) (Entered: 08/05/2010) ORDER ON ORAL MOTION: indicating a schedule for filing dispositive motions shall be addressed at the initial scheduling conference on 10/26/10 at 12:00 p.m. Signed by Magistrate Judge Claire C. Cecchi on 7/30/10. (sr, ) (Entered: 07/30/2010)
May 3-- Kingsbridge Holding, LLC, Lake Forrest, Illinois, was first with a suit against Allied Health Care Services for $1,051,207.74 plus attorney and court fees. ACC Capital discounted lease.--joint discovery plan prior to joint conference September 8th, Newark.
(Information from PACER.)
$15 million line plus reportedly in "work out" at Sun National Bank, Vineland, New Jersey

(Municipal actions, four to date):
American Bank FSB, Bethesda, MD
American Bank FSB, Rockville, MD
Republic Bank, Salt Lake City, Utah
Eastern Funding, New York, NY
http://leasingnews.org/PDF/D&BAlliedCases.pdf
DeLageLanden Complaint
http://leasingnews.org/PDF/Aug172010/DeLageLanden%20Complaint.pdf
DeLageLanden Civil Complaint
http://leasingnews.org/PDF/Aug172010/DeLageLanden%20Civil%20Complaint.pdf
DeLageLandenBNY Checks
http://leasingnews.org/PDF/Aug172010/DeLageLandenBNY%20Checks.pdf
DeLageLanden Master Lease
http://leasingnews.org/PDF/Aug172010/DeLageLanden%20Master%20Lease.pdf
DeLageLanden Donner Invoice
http://leasingnews.org/PDF/Aug172010/DeLageLanden%20Donner%20Invoice.pdf
DeLageLanden Donner Invoice 2
http://leasingnews.org/PDF/Aug172010/DeLageLanden%20Donner%20Invoice%202.pdf
DeLageLanden Donner Invoice 3
http://leasingnews.org/PDF/Aug172010/DeLageLanden%20Invoice%203.pdf
DeLageLanden Lease Contract
http://leasingnews.org/PDF/Aug172010/DelageLanden.pdf

First Security Complaint. Complaint
http://leasingnews.org/PDF/Aug172010/First%20Security%20Complaint.Complaint.pdf
First Security Exhibit A
http://leasingnews.org/PDF/Aug172010/First%20Security%20Exhibit%20A.pdf
First Security Civil Complaint
http://leasingnews.org/PDF/Aug172010/First%20Security%20Civil%20Complaint.pdf

Drake Bank Complaint
http://leasingnews.org/PDF/Aug172010/Drake%20Bank%20Complaint.pdf
Drake Bank Exhibit A
http://leasingnews.org/PDF/Aug172010/Drake%20Bank%20Exhibit%20A.pdf
Drake Civil Complaint
http://leasingnews.org/PDF/Aug172010/Drake%20Civil%20Complaint.pdf

United Western Bank Complaint
http://leasingnews.org/PDF/Aug172010/United%20Western%20Bank%20Complaint.pdf
United Western Bank Exhibit A
http://leasingnews.org/PDF/Aug172010/United%20Western%20Bank%20Exhibit%20A.pdf
United western Bank Civil Complaint
http://leasingnews.org/PDF/Aug172010/United%20Western%20Civil%20Complaint.pdf

M&I Marshall & Isley Bank Complaint
http://leasingnews.org/PDF/Aug172010/M&I%20Marshall%20&%20Isley%20Bank%20Complaint.pdf
M&I Security agreements 1-5
http://leasingnews.org/PDF/Aug172010/M&I%20Assignment.pdf
http://leasingnews.org/PDF/Aug172010/M&K%20Security%202.pdf
http://leasingnews.org/PDF/Aug172010/M&K%20Security%203.pdf
http://leasingnews.org/PDF/Aug172010/M&I%20Security%204.pdf
http://leasingnews.org/PDF/Aug172010/M&I%20Secuirty%205.pdf
M&I Assignment 1-5
http://leasingnews.org/PDF/Aug172010/M&I%20Assignment.pdf
http://leasingnews.org/PDF/Aug172010/M&K%20Assignment%202.pdf
http://leasingnews.org/PDF/Aug172010/M&I%20assignment%203.pdf
http://leasingnews.org/PDF/Aug172010/M&I%20Assignment%204.pdf
http://leasingnews.org/PDF/Aug172010/M&I%20assignment%205.pdf
M&I Civil Complaint
http://leasingnews.org/PDF/Aug172010/M&I%20Civil%20Complaint.pdf

Previous Stories (also contain the complaints and exhibits):
http://www.leasingnews.org/Conscious-Top%20Stories/allied_health.html
(This ad is a "trade" for the writing of this column. Opinions
contained in the column are those of Mr. Terry Winders, CLP)
[headlines]
--------------------------------------------------------------

July Housing Market a Mixed Bag
by Al Schuler, Economist
USDA Forest Service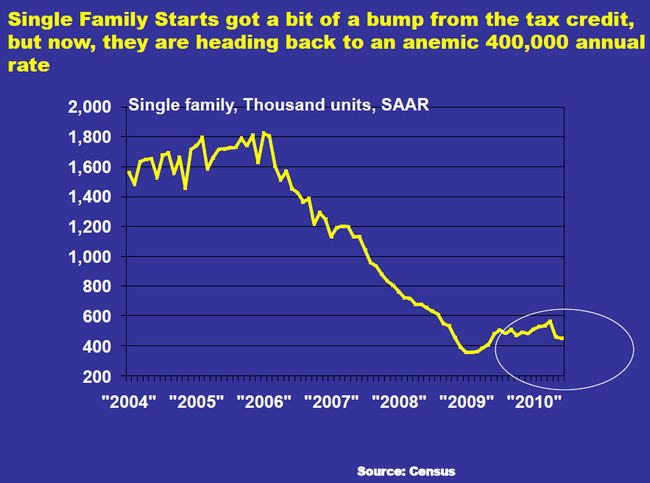 The July housing numbers were a mixed bag with total starts up 1.7% to 546,000 (SAAR), driven by the 32% increase in multi family activity. The bad news is single family was down 4.2% to 432,000 (SAAR) and permits, both single family and total, were down 4.2% and 3.1% respectively.
Regionally, the Northeast was the only region with growth, up 30.5%, the West was flat, while the Midwest and South were down 1.1% and 6.3% respectively.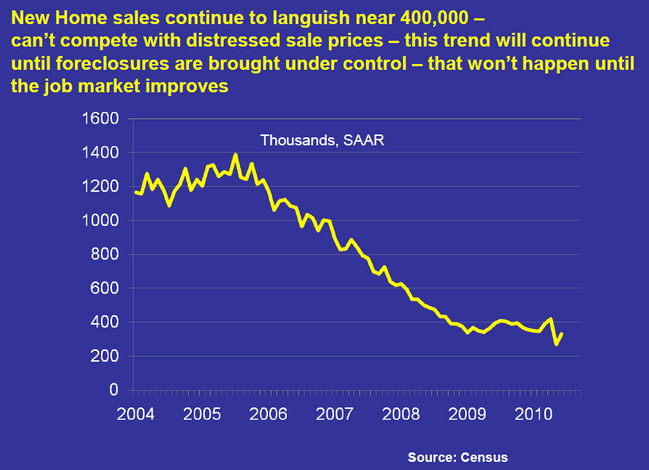 Problems remain for the economy as more analysts revise down their GDP estimates for the remainder of the year. People are saving more as they pay down debts - i.e., they are deleveraging. This decreases demand for goods and services. Employment is further impacted by financial problems at the state level - they are cutting back on programs and employment. And, the federal government will eventually have to put its house in order - i.e., spend less and tax more to balance the budget.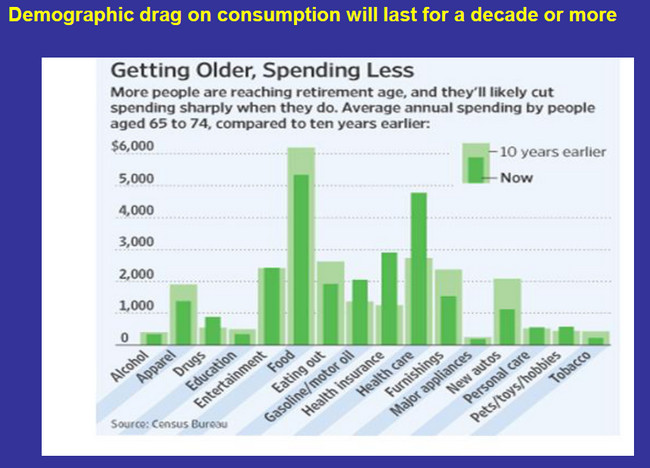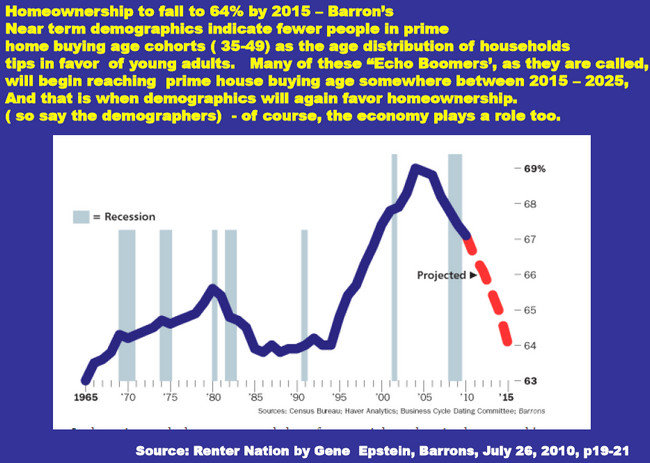 There is a demographic drag on consumption as baby boomers retire. So, it is no small surprise that we are seeing more comments in the media leaning toward deflation as opposed to inflation. Deflation is the result of too much supply, or put another way not enough demand, whereas inflation is too just the opposite - not enough supply or too much demand. The simple solutions are also mirror images deflation is defeated by creating demand (ex., lower interest rates) while inflation is defeated by reducing demand ( ex., raising interest rates). Of course, its not that simple, or yours truly would be running the Fed.
[headlines]
--------------------------------------------------------------

Sales makes it Happen---Kit Menkin
IFG Broker Protection Policy
The most definitive one I have seen comes from the defunct IFG Leasing Company, Inter-Regional Financial Group, in a newsletter dated February, 1982, from John Torbenson, national Broker Division Manager.

John Tobenson, 1982
National Broker Division Manager
(Leasing News Archives)
Broker Categories Defined by John Torbenson
A number of you have been asking what the different categories of brokers are at IFG in case you should find yourself in a non-active status. Below I've listed the seven categories of brokers and defined them. I would say that 90 percent of the brokers that we do business with are in an active broker status. However, a broker can fall into other categories.
1. Active Brokers — approved brokers with a complete, cur­rent file, who met volume requirements and who have not been placed in another category. 1FG will accept lease ap­plications and will fund transfers with these brokers.
2. Active Brokers- Incomplete File — brokers whose files are either Incomplete or non-current. Brokers in this category will be so notified and will be given 90 days to complete and/or update their file. IFG will accept and will fund trans­actions of brokers in this temporarily active category. Bro­kers failing to provide a complete file or to bring their file current within 90 days will be placed in the "Non-Current Broker" status.
3. Probation Brokers — brokers from whom IFG will accept applications and will fund transactions for a temporary period of time until some problem is rectified. Typical reasons for brokers being placed in this category include:
problems with lease applications (i.e., excessively high vol­ume of rejected or dead applications),

problems in daily business relations with IFG, and brokers using a "shotgun" approach to locating funding sources for their deals.
Brokers will generally be given 90 days from date of noti­fication to correct the problem cited.
4. Non-Current Brokers — brokers from whom IFG has ac­cepted business in the past but who have not done busi­ness with IFG for an extended period of time and/or brokers who have not maintained a complete, current broker file at IFG. Lease applications will be accepted from these brokers, but broker commissions will not be paid until broker files are completed and/or brought current at IFG.
5. Ineligible Brokers — brokers who do not meet IFG's credit, volume, or quality of business requirements. IFG will not accept lease applications from these brokers.
6. Newsletter Only Brokers — brokers who have not conducted financial business with IFG, but who are interested in IFG and whom we feel may someday become active brokers.
7. Restricted Brokers — brokers from whom we will not accept any lease applications under any circumstances.
Those of you in status #2 will want to finish completing your broker file and/or bring it current. As a reminder, a complete file contains a bank reference, three additional funding references, a current business or personal financial statement, and a brief history of your firm. You must be in category #1 to qualify for our Big Bang Bonus Contest. If you are not sure of your current status, be sure to ask either Kim McConville, our Administrative Secretary, or myself.

This historic newsletter also goes over IFG Leasing Variable Rate leasing program:
"Under each basic rate structure, Floating or Fixed, we differentiate three categories of contracts for rate purpos­es: ITC to IFG, ITC to Lessee, and CSC. Once again, the rates reflect IFG's differing costs of money.
"I should stress that on our Floating Term Lease the pay­ments remain constant throughout the lease life. The only new twist is that the number of payments at the end of the lease may be decreased or increased a little depending on prime rate fluctuations during the term of the lease. It should be quite simple to sell a Floating Term Lease to your client since it reduces the buy rate 125 basis points while allowing the client the benefit of predictable cash flows. In essence, he receives one of the major benefits of Fixed Rate financing at a Floating rate price."
John Torbenson, 2010
"It's hard to believe that today celebrates my 42nd year in the equipment financing business. We have provided financing to over 4400 clients in the US, Canada and now Mexico.
"As you probably know we finance some of our own leases thru our 3 companies, Odyssey Leasing, Two Rivers Leasing and Smart Lease Co. We can offer financing either on a lease or contract basis, your choice. Either way it is 100% financing, no down payment needed ever.
"It does not feel like 42 years have passed even though with the money market the way it is today, it's stretching my patience. Our sales people are working harder than ever to service the needs of our clients.
"We have financed such a variety of items over the years; from a palomino horse to a million dollar wind turbine in Alaska. We even financed dairy cows at one time when we were located in Seattle. We provide financing for web sites, software only applications, and really any kind of new or used business equipment. You choose the equipment and the dealer, we just provide the financing. If you might be looking for some equipment and need a name of a dealer selling that kind of equipment, we might be able to give you a dealer's name you could call.
"I have seen many, many leasing companies come and go over the years. We are proud that we are still operating and serving our many lessees and dealers over these years. One our largest client's has over 25 leases with us at their many locations.

"Our ability to provide long term lines of lease financing credit has really helped us grow over the years. Companies can figure out how much equipment they might need to finance for a year and we can set up a line of credit to utilize when needed. No need to go to their bank each time they have a financing need. These days going to the bank for money may be a waste of time.
"Hopefully money will be easier to get as the months unfold. I feel sorry for customers who have marginal credit; they are really having a tough time getting needed equipment financed at a decent rate, or at all. The same holds true for startup companies in this market, the money is there but the cost is high.
ODYSSEY EQUIPMENT FINANCING and medical divisions

John Torbenson-President
8655 E. Via de Ventura, Ste. E-130
Scottsdale, AZ 85258
Ph: 480-607-6800 Ext. #1 1-888-607-6800
Fax: 480-607-6868 www.oefc.net
"40+ Years Financing Equipment Nationwide"

[headlines]
--------------------------------------------------------------

### Press Release ############################

IASB and US FASB Publish Proposals to Improve the Financial Reporting of Leases

NORWALK, Conn.---The International Accounting Standards Board (IASB) and the US Financial Accounting Standards Board (FASB) today published for public comment joint proposals to improve the financial reporting of lease contracts. The proposals are one of the main projects included in the boards' Memorandum of Understanding. The proposals, if adopted, will greatly improve the financial reporting information available to investors about the financial effects of lease contracts.
The accounting under existing requirements depends on the classification of a lease. Classification as an operating lease results in the lessee not recording any assets or liabilities in the statement of financial position (balance sheet) under either International Financial Reporting Standards or US standards (generally accepted accounting principles). This results in many investors having to adjust the financial statements (using disclosures and other available information) to estimate the effects of lessees' operating leases for the purpose of investment analysis.

The proposals would result in a consistent approach to lease accounting for both lessees and lessors—a 'right-of-use' approach. Among other changes, this approach would result in the liability for payments arising under the lease contract and the right to use the underlying asset being included in the lessee's statement of financial position, thus providing more complete and useful information to investors and other users of financial statements.
The boards developed the proposals after considering responses to their discussion paper, Leases: Preliminary Views, published in March 2009. In developing the proposals, the boards also considered extensive input from constituents, including more than 300 comment letters. The proposals are set out in the exposure draft Leases, which is open for comment until 15 December 2010 and can be accessed via the 'Comment on a Proposal' section of www.ifrs.org or on www.fasb.org. During the exposure draft's comment period the boards will undertake further outreach activities, including public round-table meetings, to ensure that the views of all interested parties are taken into consideration before the new standard is completed.

Commenting on the exposure draft, Sir David Tweedie, chairman of the IASB, said:
The leasing industry plays an important role in many economies by helping companies manage cash flow and working capital. However, much of the estimated annual $640 billion of lease commitments fails to appear on the balance sheet of lessees, thereby giving a false impression of companies' liabilities and gearing.
Our proposals would result in better and more complete financial reporting information about lease contracts being available to investors and others.
Bob Herz, chairman of the FASB, said:
"This proposal continues the progress both boards are making to improve and converge our standards in significant areas of accounting. The proposal is intended to improve the transparency of lease accounting and also decrease its current complexity. I encourage all constituents that engage in leasing transactions to provide us with your views on this important proposal."
As part of their additional outreach, the boards are seeking entities that would be willing to take part, on a confidential basis, in field work to discuss and test the provisions of their proposals for lease accounting. The purpose of the field work is to assess the operationality and the costs and benefits of the proposed new standard. This exercise will be conducted during the exposure draft's comment period. Entities interested in volunteering should contact Aida Vatrenjak at avatrenjak@ifrs.org or Danielle Helmus at dehelmus@fasb.org by 15 September 2010.
To find out more, visit the Leases section of the IASB website via http://go.ifrs.org/leases. and the FASB website via www.fasb.org. Materials available on the website include a podcast introduction to the proposals as well as a high level summary of the proposals.
The IASB will hold an interactive webcast introducing the proposed standard at 10:30am London time (6:30pm EDT) on 18 August, and repeated at 3:30pm London time (11:30pm EDT) on the same day for the benefit of interested parties in different time zones.
To register, please go here:
http://www.ifrs.org/News/Announcements+and+Speeches/Leases+ED+webcast.htmclick here.
About the IASB
The IASB was established in 2001 and is the standard-setting body of the IFRS Foundation, an independent private sector, not-for-profit organisation. The IASB is committed to developing, in the public interest, a single set of high quality, global accounting standards that provide high quality transparent and comparable information in general purpose financial statements. In pursuit of this objective the IASB conducts extensive public consultations and seeks the co-operation of international and national bodies around the world. The IASB currently has 14 full-time members drawn from ten countries and with a variety of professional backgrounds. By 2012 the IASB will be expanded to 16 members. IASB members are appointed by and accountable to the Trustees of the IFRS Foundation, who are required to select the best available combination of technical expertise and diversity of international business and market experience. In their work the Trustees are accountable to a Monitoring Board of public authorities.
About the FASB
Since 1973, the Financial Accounting Standards Board has been the designated organization in the private sector for establishing standards of financial accounting and reporting. Those standards govern the preparation of financial reports and are officially recognized as authoritative by the Securities and Exchange Commission and the American Institute of Certified Public Accountants. Such standards are essential to the efficient functioning of the economy because investors, creditors, auditors, and others rely on credible, transparent, and comparable financial information. For more information about the FASB, visit our website at www.fasb.org.
#### Press Release #############################
Western Capital Bank Awards Orion First Financial Portfolios

-Gig Harbor WA, Orion First Financial confirmed today that it was the successful bidder on a contract with Western Capital Bank for servicing a portfolio of equipment lease and loan contracts with a variety of small businesses located across the country.
Orion First Financial, located in Gig Harbor WA, is an independent servicer for the equipment finance industry.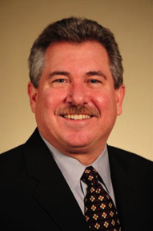 David T. Schaefer, founder, President, Orion First Financial
"We were pleased with the vote of confidence from Western Capital Bank, considering the Bank's standards for service quality, their rigorous competitive review of Orion and other prospective servicers in the industry, and the complexities of this particular portfolio of contracts." said David T. Schaefer, founder and President of Orion First Financial.
Servicing was transferred to Orion effective April 9, 2010, after the Bank concluded that Orion offered the most comprehensive servicing program at the optimum cost. "Orion First Financial offered the best overall value compared to their competitors, and tackled our challenge with a genuinely collaborative attitude. The initial transfer was handled smoothly and professionally, against a relatively tight time frame. To date, the ongoing servicing has been excellent and has exceeded our expectations. Considering the stress on all credit markets created by recent economic conditions, and Orion's performance results, we clearly made the right choice with Orion" said Jack Nowatzki, Senior Vice President and Chief Credit Officer with Western Capital Bank.
Orion differentiates itself from other lease servicing companies through its experience and expertise in small business credit, using proven management processes to minimize portfolio delinquencies and reduce losses for maximum profitability. Orion combines staffing strength with state of the art technology, to deliver their clients optimum portfolio profitability while ensuring their clients' finance customers receive respectful, professional service at every stage of the relationship. More information about Orion First Financial can be found at www.orionfirst.com.
Western Capital Bank (WCB) is an Idaho state chartered community bank founded in 2008, located in Boise, Idaho. The Bank was founded on the belief that their regional market needed bankers who believed in the power of the business community to create prosperity and recognized the limitless business potential that results from a first-class client/banker relationship. Western Capital Bank is dedicated to serving businesses of all sizes in their region with a commitment to service that transcends banking. More information about Western Capital Bank can be found at www. westerncapitalbank.com.
Jim Brady
Orion First Financial, LLC
Toll Free: 888-705-8778 x 1097 Direct: 253-857-9646
www.orionfirst.com

####Press Release##############################

Madison Capital Sees Growth In Its Portfolio Services Division

Owings Mills, MD- Earlier this year, Madison Capital, a 35 year old vehicle and equipment leasing company, enhanced and enlarged its portfolio servicing division to accommodate clients on a nationwide basis. As the level of awareness about this division continues to grow, Madison has seen an increase in customer interest and activity. For new and existing clients, Madison Capital handles the details of portfolio administration in a cost efficient manner allowing lessors to focus on growth and other business opportunities.
"Over many years of effectively managing our own equipment and vehicle portfolio and those of others, Madison Capital has streamlined and fine-tuned its portfolio administration capabilities with the most up to date systems and experienced personnel. We utilize one of the industry's premier lease/and loan portfolio management software platforms, Lease Plus, from LeaseTeam, Inc." states Nancy Pistorio, Executive Vice President of Madison Capital.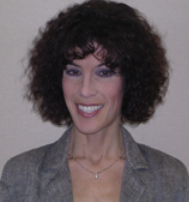 "Historically, we had provided portfolio servicing primarily to regional banks and select clients in the mid-Atlantic region. This year we decided to expand it nationally due to the need in the market."

Madison Capital's portfolio services include any or all of the following:
• Billing and Collections
• Insurance Tracking
• Tax Filings for loan/lease transactions serviced
• Customer Service and Support
• Credit Underwriting
• Vehicle Fleet Administration and Titling Services
In today's challenging business climate there are multiple benefits of outsourcing an equipment, vehicle, or receivable program. Some benefits include customer retention, revenue enhancement, and operating efficiencies. Madison Capital's extensive lease/loan management expertise can create an effective portfolio management plan that improves your bottom line and allows you to focus on your core competency.
For more information please visit http://www.madisoncapital.com/portfolio_services.php?expandable=0&subexpandable=3
or contact
Nancy Pistorio 443-796-7325 npistorio@madisoncapital.com
Allan Levine 443-796-7337 alevine@madsioncapital.com
About Madison Capital, LLC.
Madison Capital was created in 1997 as a result of the merger of two companies: Harbor Equipment Leasing which began in 1983, and Fox-Valley Vehicle Leasing which began in 1974. Madison Capital has over 60 years of combined experience in commercial vehicle and equipment financing. Madison is a direct funding source for most types of equipment and commercial vehicles. In addition, Madison offers loan portfolio servicing capabilities, concentrating on firms looking to outsource their billing and collection functions. For more information on Madison Capital please visit www.madisoncapital.com
### Press Release ##############################

Resource American Announces $175MM Securitization

PHILADELPHIA, PA-- - LEAF Financial Corporation ("LEAF"), the commercial finance subsidiary of Resource America, Inc. (NASDAQ: REXI), announced today the closing of a new securitization transaction: LEAF 2010-3, which was completed on August 17, 2010.

Through LEAF 2010-3, LEAF securitized approximately $175 million of leases, term funded by the issuance of Contract Backed Notes on behalf of LEAF Equipment Finance Fund 4, LP ("LEAF 4"), one of the investment partnerships it manages. Guggenheim Securities, LLC was the arranger of the notes and LEAF will continue to be the servicer for the assets. In connection with LEAF 2010-3, LEAF 4 will reduce outstanding debt on its warehouse credit facilities to provide capacity for future originations. (There were three facilities set up with Morgan Stanley. Two were paid off (Morgan Stanley/RBS – A & B - $97M) by part of the $210M securitization (REIT Line), along with the $100M PNC warehouse line back in late May, 2010. The other $137.5M loan with Morgan appears still outstanding and not paid or extended. It came due 6/2010. Editor).

Crit DeMent, Chairman and CEO of LEAF Financial, said, "We are very pleased to have completed our third securitization so far this year. Most encouraging was the fact that the bonds in this transaction were sold to a wide variety of institutional investors, which not only demonstrates continued confidence in our business but in equipment leasing as an asset class. An active securitization market is integral to our business model as it allows us to finance assets with long term, match funding rather than through short-term warehouse facilities. LEAF will continue to access this market for financing of leases for itself and its managed entities."

Resource America, Inc. is a specialized asset management company that uses industry specific expertise to generate and administer investment opportunities for its own account and for outside investors in the real estate, commercial finance, and financial fund management sectors. For more information please visit our website at www.resourceamerica.com or contact Marketing and Investor Relations at pkamdar@resourceamerica.com.
Leaf for Sale?:
http://www.leasingnews.org/Conscious-Top%20Stories/leaf_resource.html


### Press Release############################
[headlines]
--------------------------------------------------------------

Freson, California---Adopt a Dog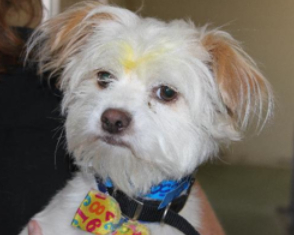 Whitney
Terrier / Mixed (medium coat)
:: Male :: Adult
"My family gave me way because they don't want responsibility of having pets so now I'm ready to go to new family so if you are looking for dog come and check me out. All I need caring family who will love me back I sure have lots of love to share."

Shelter (559) 233-SPCA
Hours: The shelter is open 7 days a week, 365 days a year. Adoption hours are from 8:00 a.m. to 4:00 p.m. every day, and for customers' convenience we offer extended hours on Wednesdays from 8:00 a.m. to 7:00 p.m.
http://www.ccspca.com/

Adopt-a-Pet by Leasing Co. State/City
http://www.leasingnews.org/Conscious-Top%20Stories/Adopt_Pet.htm

Adopt a Pet
http://www.adoptapet.com/

[headlines]
---------------------------------------------------------------



News Briefs ---
Layoff fears still grip one in four U.S. workers
http://latimesblogs.latimes.com/money_co/2010/08/worker-fear-of-layoffs-job-cuts-benefits-gallup-poll.html

Geithner says Fannie Mae, Freddie Mac need overhaul
http://www.washingtonpost.com/wp-dyn/content/article/2010/08/17/AR2010081701768.html
Bad-Debt Prices Soar As Supply Slows
http://www.collectionscreditrisk.com/news/bad-debt-prices-soar-as-supply-slows-3002946-1.html
After 10 years, hopefuls still flock to 'Idol'
http://www.sfgate.com/cgi-bin/article.cgi?f=/c/a/2010/08/17/BAJC1EV7SR.DTL
Hurd, Ellison, and Executive Pay's Mile High Club
http://bigfatfinanceblog.com/2010/08/16/hurd-ellison-and-executive-pays-mile-high-club/


You May have Missed---
Museum Acquires Storied Trove of Performances by Jazz Greats
http://www.nytimes.com/2010/08/17/arts/music/17jazz.html

Sports Briefs----

Brett Favre arrives in Minnesota; return to Vikings imminent
http://content.usatoday.com/communities/thehuddle/post/2010/08/fox-sports-brett-favre-headed-to-minnesota-to-rejoin-vikings/1?csp=hf

Gore approves of Westbrook acquisition
http://www.sfgate.com/cgi-bin/article.cgi?f=/c/a/2010/08/17/SPFR1EV2KJ.DTL


"Gimme that Wine"

Wine Sales Up for Seventh Month in 2010
http://www.winesandvines.com/template.cfm?section=news&
content=77413&htitle=Wine%20Sales%20Up%20for%20Seventh%20Month%20in%202010

Judge rules that same-variety blends can be Meritage
http://www.steveheimoff.com/index.php/2010/08/13/judge-rules-that-same-variety-blends-can-be-meritage/
Big Basin Vineyards to Open Tasting Room in Saratoga, CA
http://www.winebusiness.com/news/?go=getArticle&dataid=77422
Colorado Mountain Winefest Boasts 56 Wineries to Attend
http://www.winebusiness.com/news/?go=getArticle&dataid=77420
Winery dispute focuses on future of Knights Valley
http://www.watchsonomacounty.com/2010/08/featured-articles/winery-dispute-focuses-on-future-of-knights-valley/


Free Mobile Wine Program
http://leasingnews.org/archives/Feb2010/2_26.htm#mobile
Wine Prices by vintage
http://www.winezap.com
http://www.wine-searcher.com/
US/International Wine Events
http://www.localwineevents.com/
Winery Atlas
http://www.carterhouse.com/atlas/\
Leasing News Wine & Spirits Page
http://two.leasingnews.org/Recommendations/wnensprts.htm
[headlines]
----------------------------------------------------------------
This Day in American History
1587-The first child born of European parents was Virginia Dare, born at Roanoke Island, in the future state of North Carolina. She was the daughter of Ananias Dare and Eleanor(Whie) Dare. Only the first nine days of her life are known to history. Her parents were part of a group of 150 settlers, including 25 women and children, who left England on May 8,1487, in three vessels. They landed at Cape Hatteras on July 222 and cruised up what is now Pamilco Sound to the "iland called Roanoac." Two vessels returned to England immediately. The third, with John White aboard, sailed of England on August 27, nine days after Virginia Dare's birth, to acquire more supplies. When White returned in 1590, the colonists had vanished and their fort was in ruins. Some guess it was a hurricane, but historians believe it was a dispute with local Indians that lead to the disappearance of the settlers. Another source states: The first European child born in North America is probably Snorri who was born in Vinland (the wooded land in North America that was visited and named by Leif Eriksson about the year AD 1000. Its exact location is not known, but it was probably somewhere along the Atlantic coastline of what is now eastern or northeastern Canada) around the year 1000.
1590- John White, the governor of the Roanoke Island colony in present-day North Carolina, returns from a supply-trip to England to find the settlement deserted. White and his men found no trace of the 100 or so colonists he left behind, and there was no sign of violence. Among the missing were Ellinor Dare, White's daughter; and Virginia Dare, White's granddaughter and the first English child born in America. August 18 was to have been Virginia's third birthday. The only clue to their mysterious disappearance was the word "CROATOAN" carved into the palisade that had been built around the settlement. White took the letters to mean that the colonists had moved to Croatoan Island, some 50 miles away, but a later search of the island found none of the settlers. The Roanoke Island colony, the first English settlement in the New World, was founded by English explorer Sir Walter Raleigh in August 1585. The first Roanoke colonists did not fare well, suffering from dwindling food supplies and Indian attacks, and in 1586 they returned to England aboard a ship captained by Sir Francis Drake. In 1587, Raleigh sent out another group of 100 colonists under John White. White returned to England to procure more supplies, but the war with Spain delayed his return to Roanoke. By the time he finally returned in August 1590, everyone had vanished. In 1998, archaeologists studying tree-ring data from Virginia found that extreme drought conditions persisted between 1587 and 1589. These conditions undoubtedly contributed to the demise of the so-called Lost Colony, but where the settlers went after they left Roanoke remains a mystery. One theory has them being absorbed into an Indian tribe known as the Croatans.
1688 -Puritan clergyman John Bunyan, 69, preached his last sermon, before dying 13 days later. In 1678 he had authored Pilgrim's Progress, an allegory describing the difficulties encountered in the Christian life, while journeying through this world.
1774-Birthday of Explorer Merriweather Lewis (Lewis & Clark)
http://memory.loc.gov/ammem/today/aug18.html
1852- The roots of the Baptist General Conference were planted when Swedish immigrant pastor Gustaf Palmquist baptized his first three converts in the Mississippi River at Rock Island, Illinois. Today, the denomination numbers about 140,000.
http://www.bgcworld.org/cservice/bgcglnce.htm
http://www.biblio.com/books/31219.html
1856-In San Francisco, the Committee of Vigilance voluntarily disbanded after a parade of 6000 armed men. The committee's headquarters became a temporary museum.
1862 - The Sioux Indians began an uprising, eventually crushed, in Minnesota.
1872- The first mail-order catalogue was published by Montgomery Ward. It was only a single sheet of paper. By 1904, the Montgomery Ward catalog weighed four pounds. Households throughout the US did not have to live or visit a major city to obtain any product.
1915- The Boston Braves open Braves Field defeating the Cardinals, 3-1.
1918-Sax player Eddie Shu birthday, born Brooklyn, NY.
1920—Drummer Don Lamond born Oklahoma City, OKla.
1920- the Nineteenth amendment was added to the US Constitution extending the right to vote to women. The historians say it was handsome Warren G. Harding who wanted women to vote for him (he also had quite a taste for the ladies, and died here in San Francisco). There was over 100 years of women's suffrage. The ratification of the 19th Amendment by Tennessee that would two-thirds of all states, an amendment that would guarantee suffrage for ALL women in the U.S. had come down to one state and to a 24-year-old man Harry Burns who had been considered a safe vote- before his mother intervened. She wrote him a letter. He stood up at his seat in the Tennessee legislature when it came to a motion to table the vote, and voted against it. Later he voted yes and the measure become law in the United States. He won re-election.
1922-Birthday of actress, Shelley Winters. She won Academy Awards for her work in The Diary of Anne Frank (1959) and A Patch of Blue (1965) and she was nominated twice more. Her autobiographies Shelley, also known as Shirley (1980) was a runaway best seller, one of the first woman's kiss and tell insider revelation of Hollywood. A noted actor, she conducted acting classes for some of the screens best actors.
1925 - During the late morning hours a severe hailstorm struck southeastern Iowa completely destroying crops along a path six to ten miles wide and 75 miles long. The hail also injured and killed poultry and livestock, and caused a total of 2.5 million dollars damage. The hailstorm flattened fields of corn to such an extent that many had to leave their farms in search of other work. It was one of the worst hailstorms of record for the nation.
1932-Mildren Bailey first records "Rockin' Chair," NYC (VI 24117
1937—Actor Robert Redford, born in Santa Monica, California.
1937- The first FM (frequency modulation) radio station in the US, Boston's WGTR (now WAAF), is granted its construction permit by the FCC.
1942-THOMASON, CLYDE
Rank and organization: sergeant, U.S. Marine Corps Reserve. Born: 23 May 1914, Atlanta, Ga. Accredited to: Georgia. Citation: For conspicuous heroism and intrepidity above and beyond the call of duty during the Marine Raider Expedition against the Japanese-held island of Makin on 17-18 August 1942. Leading the advance element of the assault echelon, Sgt. Thomason disposed his men with keen judgment and discrimination and, by his exemplary leadership and great personal valor, exhorted them to like fearless efforts. On 1 occasion, he dauntlessly walked up to a house which concealed an enemy Japanese sniper, forced in the door and shot the man before he could resist. Later in the action, while leading an assault on an enemy position, he gallantly gave his life in the service of his country. His courage and loyal devotion to duty in the face of grave peril were in keeping with the finest traditions of the U.S. Naval Service.
1943 - Betty Smith's novel, A Tree Grows in Brooklyn, concerning life in the Brooklyn slums, was published and became a best-seller. It was made into a film a few years later starring juvenile actress Peggy Ann Garner, and earned an Oscar for Best Supporting Actor for James Dunn.
1943--CHELI, RALPH (Air Mission) Medal of Honor
Rank and organization: Major, U.S. Army Air Corps. Place and date: Near Wewak, New Guinea, 18 August 1943. Entered service at: Brooklyn, N.Y. Birth: San Francisco, Calif. G.O. No.: 72, 28 October 1943. Citation: For conspicuous gallantry and intrepidity above and beyond the call of duty in action with the enemy. While Maj. Cheli was leading his squadron in a dive to attack the heavily defended Dagua Airdrome, intercepting enemy aircraft centered their fire on his plane, causing it to burst into flames while still 2 miles from the objective. His speed would have enabled him to gain necessary altitude to parachute to safety, but this action would have resulted in his formation becoming disorganized and exposed to the enemy. Although a crash was inevitable, he courageously elected to continue leading the attack in his blazing plane. From a minimum altitude, the squadron made a devastating bombing and strafing attack on the target. The mission completed, Maj. Cheli instructed his wingman to lead the formation and crashed into the sea.
1945—Top Hits
If I Loved You - Perry Como
I Wish I Knew - Dick Haymes
Till the End of Time - Perry Como
Oklahoma Hills - Jack Guthrie
1949 - Ralph Flanagan and his orchestra recorded their first tune on wax, "You're Breaking My Heart".
1953—Top Hits
No Other Love - Perry Como
I'm Walking Behind You - Eddie Fisher
Vaya Con Dios - Les Paul & Mary Ford
Rub-A-Dub-Dub - Hank Thompson
1954 - James E. Wilkins became the first Africa-American to attend a United States Cabinet meeting. He was Assistant Secretary of Labor and attended because the Secretary and Under-Secretary were away.
1956-Elvis Presley's "Hound Dog" enters the R&B chart at #11. Peacock records releases Big Mama Thornton's original version the same day. It was an R&B Number One for Thornton in 1953
1956-Little Willie John's original version of "Fever" enters the pop charts at #24. The song will be a big hit for both the McCoys and Peggy Lee
1958 - The "Mambo King," Perez Prado, received one of the first gold records to be awarded by the Record Industry Association of America (RIAA) when his single, "Patricia", was certified as having sold more than one million copies.
1958-Italy's leading male vocalist, Domenico Modugno hit the top of the Billboard Hot 100 with "Volare" (Nel Blu Dipinto di Blu). The song would become the year's best selling record and win three Grammy Awards.
1958-"Patricia" by 41 year old Perez Prado is certified Gold by the Recording Industry Association of America. Three years earlier, the Cuban born band leader had his first US chart topper with "Cherry Pink and Apple Blossom White".
1960 - The first commercially-produced oral contraceptive, Enovid 10, was introduced in Skokie, Illinois.
1961—Top Hits
Tossin' and Turnin' - Bobby Lewis
I Like It Like That - Chris Kenner
Last Night - Mar-Keys
I Fall to Pieces - Patsy Cline
1962-Peter, Paul & Mary's "If I Had A Hammer" is released.
1963-James Meredith, the first Black person admitted to the University of Mississippi, graduates from University of Mississippi.
1964 - No. 1 Billboard Pop Hit: "Where Did Our Love Go," The Supremes. It is the group's first hit.
1964-The Beatles arrive in San Francisco, CA, for the start of their first full US tour, met at the airport by nine thousand screaming fans (but not the ticker tape parade that had been rumored). A fenced-off press area is destroyed by the sheer size of the crowd, forcing a frightened group to retreat to their hotel. There, a woman is beaten and robbed on another floor, ignored by authorities who assume the screaming is part of the Beatles' fan base.
1965--Tom Moffat, disc jockey for KPOI in Hawaii, arranges for Herman's Hermits lead singer Peter Noone to interview Elvis Presley live from his bungalow in Honolulu, where he is relaxing while filming his latest movie, Paradise, Hawaiian Style. "Who's your favorite group?" Noone asks. "The Boston Pops," Elvis replies, laughing.
1965-O'MALLEY, ROBERT E. Medal of Honor
Rank and organization: Sergeant (then Cpl.), U .S. Marine Corps, Company 1, 3d Battalion, 3d Marine Regiment, 3d Marine Division (Rein). Place and date: Near An Cu'ong 2, South Vietnam, 18 August 1965. Entered service at: New York, N.Y. Born: 3 June 1943, New York, N.Y. Citation: For conspicuous gallantry and intrepidity in action against the communist (Viet Cong) forces at the risk of his life above and beyond the call of duty. While leading his squad in the assault against a strongly entrenched enemy force, his unit came under intense small-arms fire. With complete disregard for his personal safety, Sgt. O'Malley raced across an open rice paddy to a trench line where the enemy forces were located. Jumping into the trench, he attacked the Viet Cong with his rifle and grenades, and singly killed 8 of the enemy. He then led his squad to the assistance of an adjacent marine unit which was suffering heavy casualties. Continuing to press forward, he reloaded his weapon and fired with telling effect into the enemy emplacement. He personally assisted in the evacuation of several wounded marines, and again regrouping the remnants of his squad, he returned to the point of the heaviest fighting. Ordered to an evacuation point by an officer, Sgt. O'Malley gathered his besieged and badly wounded squad, and boldly led them under fire to a helicopter for withdrawal. Although 3 times wounded in this encounter, and facing imminent death from a fanatic and determined enemy, he steadfastly refused evacuation and continued to cover his squad's boarding of the helicopters while, from an exposed position, he delivered fire against the enemy until his wounded men were evacuated. Only then, with his last mission accomplished, did he permit himself to be removed from the battlefield. By his valor, leadership, and courageous efforts in behalf of his comrades, he served as an inspiration to all who observed him, and reflected the highest credit upon the Marine Corps and the U.S. Naval Service.
1965-PAUL, JOE C. Medal of Honor
Rank and organization: Lance Corporal, U.S. Marine Corps, Company H, 2d Battalion, 4th Marines (Rein), 3d Marine Division (Rein). Place and date: near Chu Lai, Republic of Vietnam, 18 August 1965. Entered service at: Dayton, Ohio. Born: 23 April 1946, Williamsburg, Ky. Citation: For conspicuous gallantry and intrepidity at the risk of his life above and beyond the call of duty. In violent battle, L/Cpl. Paul's platoon sustained 5 casualties as it was temporarily pinned down, by devastating mortar, recoilless rifle, automatic weapons, and rifle fire delivered by insurgent communist (Viet Cong) forces in well entrenched positions. The wounded marines were unable to move from their perilously exposed positions forward of the remainder of their platoon, and were suddenly subjected to a barrage of white phosphorous rifle grenades. L/Cpl. Paul, fully aware that his tactics would almost certainly result in serious injury or death to himself, chose to disregard his safety and boldly dashed across the fire-swept rice paddies, placed himself between his wounded comrades and the enemy, and delivered effective suppressive fire with his automatic weapon in order to divert the attack long enough to allow the casualties to be evacuated. Although critically wounded during the course of the battle, he resolutely remained in his exposed position and continued to fire his rifle until he collapsed and was evacuated. By his fortitude and gallant spirit of self-sacrifice in the face of almost certain death, he saved the lives of several of his fellow marines. His heroic action served to inspire all who observed him and reflect the highest credit upon himself, the Marine Corps and the U.S. Naval Service. He gallantly gave his life in the cause of freedom.
1969—Top Hits
In the Year 2525 - Zager & Evans
Honky Tonk Women - The Rolling Stones
Sweet Caroline - Neil Diamond
Workin' Man Blues - Merle Haggard
1970 - No. 1 Billboard Pop Hit: "Make It with You," Bread.
1973-According to Cashbox Magazine, Wings had the best selling single in the US with "Live and Let Die".
1973-Jazz drumming legend Gene Krupa plays what is to be his last live show, a gig with the Benny Goodman Quartet in New York City.
1977-Funeral services for Elvis Presley are held at Graceland. Inside are 150 mourners, outside are 75,000. Presley was entombed in a white marble mausoleum at Forest Hill Cemetery in Memphis near the grave of his mother, Gladys.
1977 - The Police Play their first gig without original guitarist Henri Padovani at Rebecca's Club in Birmingham, England. The Police were originally formed by Sting (Gordon Sumner), Stewart Copeland, and Henri Padovani. A fourth member, Andy Summers, joined later as a second guitarist. Padovani left the band soon thereafter, leaving the Police, once again, a trio. It is this trio which delivered such pop hits as "Every Breath You Take," "Can't Stand Losing You," and "Roxanne."
1977—Top Hits
I Just Want to Be Your Everything - Andy Gibb
I'm in You - Peter Frampton
Best of My Love - Emotions
Rollin' with the Flow - Charlie Rich
1982 - At Wrigley Field in Chicago, Illinois, the longest baseball game, to that date, was played. It lasted 22 innings before the Los Angeles Dodgers beat the Cubs 2-1. Having started the previous day, the game had been postponed, after 17 innings, because of darkness.
1982- Liverpool names four of its streets for its hometown heroes the Beatles: John Lennon Drive, Paul McCartney Way, George Harrison Close and Ringo Starr Drive.
1985—Top Hits
Shout - Tears For Fears
The Power of Love - Huey Lewis & The News
Freeway of Love - Aretha Franklin
Highwayman - Waylon Jennings/Willie Nelson/Johnny Cash/Kris Kristofferson
1986 - Jim Kelly signed with the National Football League's Buffalo Bills for an estimated $7.5 million, over five years. Formerly of the Houston USFL, the contract made Kelly the highest paid in the NFL .
1986-Bon Jovi releases its "Slippery When Wet" album.
1987 - Thirteen cities in the eastern U.S. reported record high temperatures for the date, including Orlando FL with a reading of 98 degrees, and Portland ME with a high of 94 degrees. Newark NJ reached 90 degrees for the thirty-sixth time of the year, their second highest total of record
1987 - Pro-football player Earl Campbell, the "Tyler Rose", announced his retirement. The 1977 Heisman Trophy winner, Campbell, played eight seasons with the National Football League and was a star for the Houston Oilers.
1988 - Twenty-two cities, from the Carolinas to the Upper Ohio Valley, reported record high temperatures for the date, pushing the total number of daily record highs since the first of June above the 1100 mark. Afternoon highs of 102 degrees at Greensboro NC and 105 degrees at Raleigh NC equaled all-time records. Evening thunderstorms in Montana produced wind gusts to 75 mph at Scobey.
1988 -Republican Convention in New Orleans select Bush-Quayle ticket
1992 - Basketball star Larry Bird, after 13 years with the Boston Celtics, announced his retirement.
1994—Top Hits
Stay (I Missed You) (From "Reality Bites")- Lisa Loeb
I 'll Make Love To You- Boyz II Men
Fantastic Voyage- Coolio
Wild Night- John Mellencamp With Me Shell Ndegeocello
1997-The Rolling Stones announce the plans for their upcoming "Bridges To Babylon" tour in grand style. The band rolls up to the Brooklyn Bridge in New York in a red '55 Cadillac with Mick at the wheel.
1999-Top Hits
Genie In A Bottle- Christina Aguilera
Bills, Bills, Bills,-Destiny s Child
Tell Me It s Real- K-Ci
Summer Girls- LFO
1999 - DMX and Lauryn Hill are the big winners at the 1999 Source Hip-Hop Awards at the Pantages Theater in Hollywood. DMX goes home with artist and live performer of the year, while Hill takes album of the year and new artist, solo.
2006-- At Fenway Park, the Yankees beat the Red Sox in the night cap to complete a day-night doubleheader sweep. The 14-11 slugfest, in which the Al East Division rivals bang out a total 34 hits, takes 4 hours and 45 minutes to play making it the longest nine-inning game in big league history. A team scores in nine of the 18 half-innings.
[headlines]
--------------------------------------------------------------

Baseball Poem

God Protects Fools with Curveballs
Going after her
Was chasing
A bad pitch,
A sharp curve
That tailed off
Into the dirt,
Evaded the end
Of my whirling bat.
Thank goodness
I only looked stupid
On the first strike.
from " Touching the Bases"
These come from a soft cover 128 pages with index published by www.mcfarlandpub.com
( they take two weeks to send, but you are helping this company stay alive), or you can buy from Amazon, for the same price, but perhaps faster delivery. While they are all mostly baseball, some are not. He is a unique American poet. He lives in Hickory, North Carolina.
--------------------------------------------------------------

SuDoku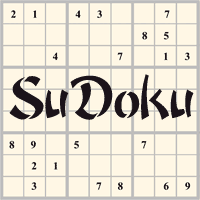 The object is to insert the numbers in the boxes to satisfy only one condition: each row, column and 3x3 box must contain the digits 1 through 9 exactly once. What could be simpler?
http://leasingnews.org/Soduku/soduko-main.htm
--------------------------------------------------------------

Daily Puzzle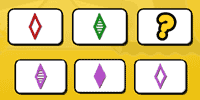 How to play:
http://www.setgame.com/set/puzzle_frame.htm
Refresh for current date:
http://www.setgame.com/set/puzzle_frame.htm
--------------------------------------------------------------


http://www.gasbuddy.com/
http://www.gasbuddy.com/GB_Map_Gas_Prices.aspx
http://www.gasbuddy.com/GB_Mobile_Instructions.aspx
--------------------------------------------------------------

Weather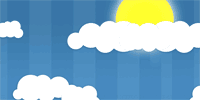 See USA map, click to specific area, no commercials
--------------------------------------------------------------

Traffic Live---
Real Time Traffic Information
You can save up to 20 different routes and check them out with one click,
or type in a new route to learn the traffic live
--------------------------------