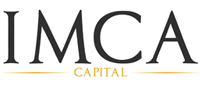 Looking for seasoned sales professionals with 5+ years experience closing both Equipment Leasing Transactions and Merchant Cash Advance Transactions
---New leads daily generated through our marketing efforts, and call center. Base salary plus commission, includes daily abundance of marketing leads.
West Los Angeles, CA
Emma 310.447.3460 ext. 319 ecabildo@imcacapital.com

Wednesday, August 10, 2011

Today's Equipment Leasing Headlines

Women for Wounded Warriors
Classified Ads--Senior Management
Depping Secedes from the Government Banking Regulators
by Kit Menkin
Dwight Galloway's RLC Funding Up and Running---but California
Responses to Working with a Smaller Bank Question
Classified Ads--Help Wanted
New Hires/Promotions
Back to School themed films--Fernando F. Croce
Goodbye, Mr. Chips/To Sir with Love/Back to School
The School of Rock and Easy A-"Sweet & Tart Surprise"
San Rafael, California Adopt-a-Dog
News Briefs---
Top 10 Industries: Growing Margins in Growing Uncertainty
Mortgage rates dip, send refi signal
Postal Service to cut 120,000 jobs, pull out of health-care plan?
Nordstrom's 2Q profit comes in ahead of expectations
Broker/Funder/Industry Lists | Features (collection)
Top Ten Stories Chosen by Readers | Top Stories last six months

California Nuts Brief---
"Gimme that Wine"
This Day in American History
SuDoku
Daily Puzzle
GasBuddy
Weather, USA or specific area
Traffic Live----

######## surrounding the article denotes it is a "press release" and was not written by Leasing News nor information verified, but from the source noted. When an article is signed by the writer, it is considered a "by line." It reflects the opinion and research of the writer. It is considered "bias" as it is the writer's viewpoint.

[headlines]
--------------------------------------------------------------
Women for Wounded Warriors
Terri E. McNally, Global Capital, Chicago, Illinois, is involved in this regarding three funders/Memorial services--one in Arlington, one in Virginia beach, and one in each person's home town. Money will help defer costs of travel, rental cars, food, and hotel for extended family, airfare, and other costs. 100% of the money will go towards the families.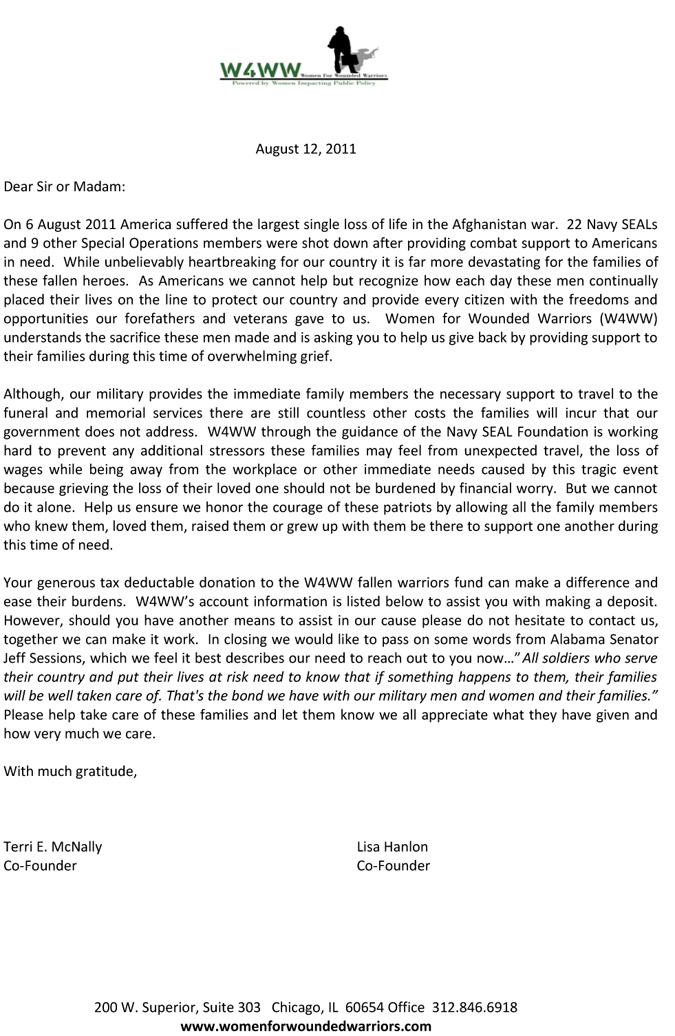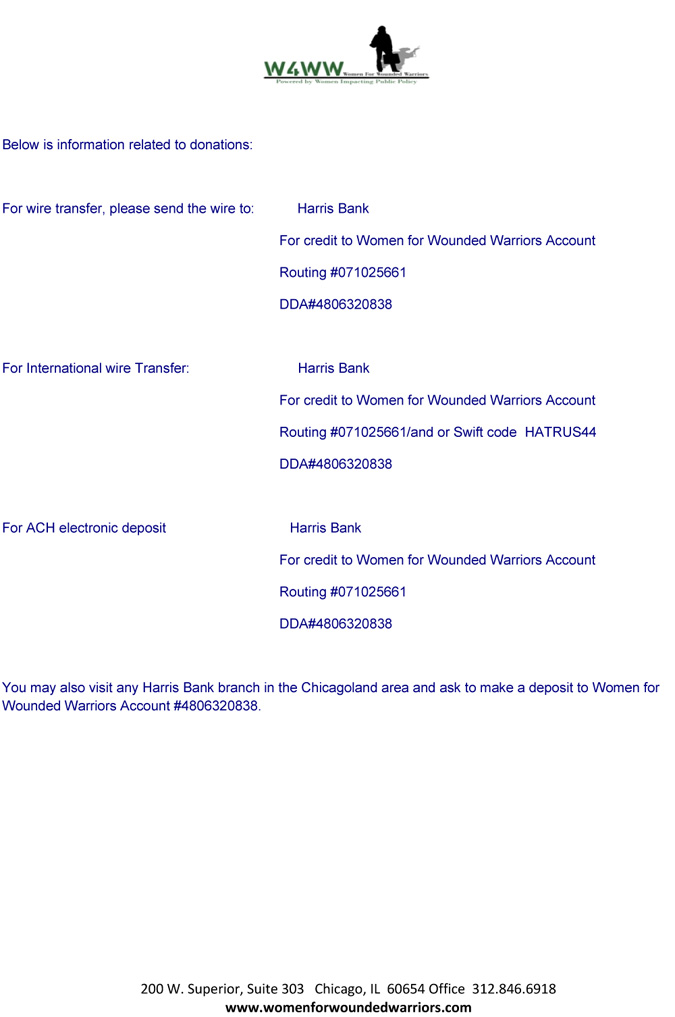 [headlines]
--------------------------------------------------------------

Classified Ads---Senior Management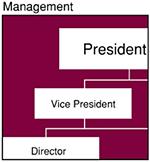 (These ads are "free" to those seeking employment
or looking to improve their position)
Europe
25+ yrs exper. management roles Chase, AT&T Capital, Heller Financial, SFS. Develop biz from "scratch to success". Looking for challenging & pioneering job.
Email: frans@alliedproperty.net
Philadelphia, PA
27 yrs. exp. sales, ops., credit, strategy, P&L mngmet. Most recently created & executed the biz plans for 2 highly successful Bank-owned small ticket leasing subsidiaries.
email: mccarthy2020@comcast.net
Southern CA
20 years exp. as hands-on leasing CFO, managing accounting, treasury, FP&A, including securitizations, Great Plains/FRx, budgets, risk management. MBA. Also available as interim Controller/CFO, consultant.
Email: leasecfo@gmail.com


Free Posting for those seeking employment in Leasing:
http://www.leasingnews.org/Classified/Jwanted/Jwanted-post.htm

All "free" categories "job wanted" ads:
http://www.leasingnews.org/Classified/Jwanted/Jwanted.htm

[headlines]
--------------------------------------------------------------
Send Leasing News to a Colleague. We are "Free."

Depping Secedes from the Government Banking Regulators
by Kit Menkin

Thomas Depping, Chief Executive Officer
(Photo: Ascentium Capital)
Number one, Ascentium Capital, is up and running with CEO Thomas Depping and a management team, many from First Sierra and American Express Business Finance, as well as Ken Paston's Studebaker-Worthington, whose web site is now down, and according to an insider, is active, and may be expanding the sales staff. I am sure his telephone is ringing off the hook.

No one at Main Street Bank or Ascentium returned telephone calls, and all this information comes from web sites or from insiders.
The former Studebaker-Worthington staff is active. The statement in the press release and web site shows: "The company will originate loans and leases through a national sales staff that will work with equipment manufacturers, distributors and resellers, as well as vendors, franchisors and selected equipment lease brokers."
It appears Ascentium will not be emphasizing the indirect or broker business, and only a small group of "select" brokers will be able to refer transactions. The aim is to build up a direct and vendor marketing team, most likely to work out of Houston, as Paston's staff is out of Jericho, New York; however, in this day and age, most salesmen work out of their own office. Cloud computing will be enabling more functions away from a "main computer."
The web site says, "We finance equipment from $5,000 up to $250,000, and larger equipment amounts for certain qualified businesses. For equipment costs between $5,000 and $100,000, a completed application is all that we need to start the credit approval process."
https://ascentiumcapital.com/Products.asp
It should also be noted that Ascentium Capital is not listed in the California Department of Corporations as licensed California Finance Lender and therefore should not be doing business in California. The wait now is nine months, according to several who have also recently applied. Whether licensed in other states are not known at this time.
Whether they will be licensed next week, or next month, is not known.
Let's first get into the motivation of Tom Depping, who when he had First Sierra tried to get a bank going, primarily for the cost of funds and other abilities gained. Main Street Bank grew, wound up in a good position and despite the FDIC consent decrees, was in good shape, growing, profitable, good cash position, doing very well.
When the layoffs happened, Tom Depping told Leasing News it was only two or three salesmen who were let go, but in reality, ex-employees told us it was close to 40, and later FDIC quarterly reports reflected this number, as well as the Executive Vice-President and person in charge Bob Fisher, CLP, surfaced working as a Bank of America Business Development Officer.
http://www.linkedin.com/pub/bob-fisher/1b/496/82b
According to ex-employees information, which Leasing News could not confirm with FDIC after numerous attempts, the FDIC concern was all the loans to physicians and other medical professionals, long term, at good rates, with little or no collateral. The FDIC believed the higher rates meant the loans and leases were not of good quality, or else how could they get the rate? They reportedly also did not like the length or structure or credit criteria. They also didn't like some of the other factors, especially types of equipment with higher rates---and because of the rates, thought something was wrong. Again, Leasing News could not confirm this, but was told by at least six or more sources that had the personal knowledge of what had happened.
In 2009 the FDIC noted $2.7 million in lease financing charge offs and $4.2 million in commercial and industrial loans, but not land and construction or real estate loan defaults. The layoffs happened the beginning of March, 2010.
http://leasingnews.org/archives/Mar2010/3_05.htm#main_street
By the end of the year 2010, the fact was there were no serious delinquencies or charge offs in comparison, according to FDIC records, and 2011 the bank was doing very well, but the planning had started earlier, and when Tom Depping made his public remarks about wanting to make business loans and leases to small businesses, he wasn't kidding, as he felt he had his team's hands tied by the regulators.
Some of the action he took in March, 2010, was for the bank auditors, some was for the disappointment that they ruled he could not be CEO or president of the bank, meaning he could not be active in the "day-to-day" operation, as he remained Chairman and also CEO of the holding company. Now to tell that to a Texan, you'd better unstrap the holster for the revolver your belt. To tell that to Tom Depping who handled billions of dollars of transactions, had connections, had survived several economic recessions, he is not going to sit still, so it is obvious he got Main Street Bank in very good order, in a very tough market place, with a plan to get out of the banking regulations, especially a Washington government telling a Texan how he could run his business. He in effect seceded.
Let's look at the management page: https://ascentiumcapital.com/management.aspx
Depping is the CEO, and the president of Main Street Bank; Sonny Lyles is the executive VP, and chief risk officer, followed by exec. vp, Chief Financial Officer Ken Meyer, formerly with American Express Business Finance and First Sierra Financial; Ken Paston, exec. vp, sales and marketing.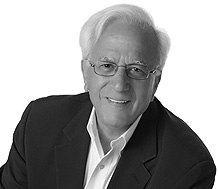 Ken Paston, Exec. VP, Sales and Marketing
(Photo: Ascentium Capital)
Paston previously was president of the Main Street Bank "Studebaker-Worthington division," where he served as president since 1975, and his right hand man for over ten years, Omar Diaz.
Exec. VP, CIO, David Pederson was with American Express Business Finance and First Sierra Financial; Sr. VP, Treasurer, Evan Ilikoff, formerly with Wells Fargo Securities; John Lee, Sr. VP, General Counsel, American Express and Xerox; Jerry Noon, Sr. VP, Asset Management, Main Street Bank, American Express Business Finance, First Sierra Financial; Hernan Traversone, CLP, Sr. VP, Credit Risk.

Hernan Traversone, CLP, Sr. VP, Credit Risk
(photo: Ascentium Capital)
Traversone holds a key position as he is responsible for credit underwriting and portfolio sales. He was Chief Credit Officer of Silver Mark Capital, a division of Sterling Bank, and prior American Express Business Finance, Houston, and VP, Operations, wholesale business for First Sierra Financial. As important, he is a Certified Leasing Professional.
Bryan Wheeler, Sr. VP, Vendor Services
(Photo: Ascentium Capital)
Bryan Wheeler, Sr. VP, Vendor Services, who was Senior Vice President of Credit and Operations at Main Street Bank, with direct responsibilities in underwriting and vendor management. In addition, he served as Regional President at Main Street Bank where he managed retail branch locations. Prior to that, Bryan served as Director of Vendor Services for American Express Business Finance and its predecessor, First Sierra Financial, Inc. from 1998 until 2005.
All these officers hold key positions and the three highlighted may be considered more visible, but the point is this is both a seasoned and knowledgeable group, and while the company may be considered new, the executive team is one of the most experienced in the leasing and finance industry.
Look for some major competition once this organization is fully up and operational. Depping is jumping with both feet back in the leasing and financing business. As with Steve Hudson in Canada, he evidently sees the leasing business taking off again.
www.ascentiumcapital.com.
Previous Story:
Depping to Sell Bank, Get Back into Leasing without bank regulation
http://leasingnews.org/Pages/depping_8102011.html

[headlines]
--------------------------------------------------------------

Dwight Galloway's RLC Funding Up and Running
--but not in California
June 1, 2011 Leasing News announced Dwight Galloway, CLP, former head of LEAF Specialty Finance, Columbia, South Carolina has formed RLC Funding, a separate division of Navitas Lease Corp, Ponte Vedra Beach, Florida. He will start accepting application by the end of June. RLC Funding will be working out of Columbia, South Carolina.
Gary Shivers, CEO of Navitas Lease, reports everything is up and running "except California. Which should be soon. Dwight is doing a great job."
Shivers applied for a California Lenders License over nine months ago, and was told at one point, they were six months behind. The division is doing audits, as well as "knee deep" in complaints, but the main fact is most of California State Departments are short-handed and have had budget cuts, too.
Dwight Galloway sent from his BlackBerry, "RLC Funding, a Division of Navitas Lease Corp. has been funding for brokers nationwide for a month. However, waiting final licensing, we are not yet originating as a lender in CA. Business is brisk with most of our long time sources already sending apps and some new brokers starting as well."
dgalloway@rlcfunding.com
http://www.rlcfunding.com/

[headlines]
--------------------------------------------------------------

Responses to Working with a Smaller Bank Question
"I know I've asked you before, but the investors I worked with ten years ago like the leasing business and asked me if there were any opportunities to make $$$ in leasing today. I told them I'm not smart enough to know the answer, or to really speculate, and that I would ask you. It seems to me, fundamentally, that in addition to sound business practices, it is absolutely imperative to make sure you have take-out sources for fundings that you do. My former CFO thinks there is a real opportunity for originating deals with locals' customers, and then selling those deals and a relationship intro. to local banks or local bank branches."
"What do you think?"
From:
Robert A. Chlebowski
President
CAPITAL, TECHNOLOGY & LEASING, LLC.
Post Office Box 614
Wildwood, Missouri 63040-0614
636-458-0333 phone
636-458-5111 fax
mailto: rchlebowski@captechleasing.com


"Capital Technology & Leasing has for the past 13 years and continues to this date to use local banks to fund local lease credits. We have had good success with this model. We do millions each year with local lenders. Through this entire down economy we have had only two defaults. With the repossession and disposal of the assets we were able to limit the banks losses to a very small amount. Our leases are mostly shorter terms (24 -36 months) on technology equipment. The equipment generally has a good resale market...which limits exposure."
From:
John L. Winchester, CLP
ComCo-OneWorld, Inc.
CommunicationsLeasing/Winchester Co
319 Queens Drive
Mount Juliet, TN 37122
615-366-1995 office; 366-1902 fax
615-300-0141 cell
www.comcolease.com;
jwinchester@comcolease.com


"That has always been my working model. I work with about 30 different banks all of them Community Banks. It is forever changing loan demand changes, officers move from bank to bank, rates change etc. We have been very successful with our program for almost 25 years. We bill and collect for all of our banks stripping out the sales tax and remitting it to the state. Almost 70% of the leases we write are FMV (mainly so that if default happens we can recover the equipment for the banks) as these are all non-recourse assignment of lease and are full payout to the banks.
"We usually insist that our lawyers work any defaults because bank attorneys do not typically do leases but only secured transactions. We seldom loose and always recover our equipment sometimes we do not get the money in addition to the equipment. We only sell credits to banks in their local area most of whom they are acquainted with.
"The designation of OneWorld as the preferred provider for Leasing for all ICBA banks has been a big lift to our business model and has helped to add banks outside of our normal trade area. I have been working with all of the NAELB members to place and transactions in our area of operation. As a matter of note, a NAELB member and I shared in a $48,000 residual on a five year lease just last month (we also make a nice fee up front)."


From:
Mark DeBacker
CEO
Blue Bridge Financial, LLC
5500 Main Street, Suite 260
Buffalo, NY 14221
Office: 716-204-8471
Cell: 702-469-9908
www.bluebridgefinancial.com
"I believe the community bank community can be a key in helping our industry out of its current slump.
"There is significant opportunity in this space and this concept is that which resulted in the founding of Blue Bridge Financial 2 years ago. As a former small bank CFO, I personally experienced the challenges or managing a number of smaller bank balance sheets and the related pressure that regulators are placing on asset diversification and strong loan portfolio oversight. This has created a need by smaller banks to diversify their balance sheets which have become overly real-estate reliant. When we founded Blue Bridge, community banks (defined as those with under $1B of assets) had real estate concentrations of over 50% of their total assets, while larger banks (over $1B in total assets) had under 30% real estate concentrations. Similarly, the profitability of the larger institutions has historically been significantly greater than that of the community banks. It is obvious that the regulators will force community bank asset diversification, which is good from a risk-management perspective. The challenge to these community banks is expertise in entering this specialized area of lending.
"This is where Blue Bridge saw a significant void. The equipment lending/leasing business is highly fragmented, as you are aware and many banks have been burned by trying to enter this space in a haphazard manner, which provides a challenge for those of us still working with banks to overcome. Our approach is a partner-based approach. We provide full-scale outsource solutions to our bank clients. We work to provide a fully regulatory compliant solution for banks to essentially work with us as an equipment lending division, whereby we provide independent third party deal sourcing, underwriting, lien-perfection, servicing and collection functions to the bank. While this approach is certainly a more costly offering from an infrastructure perspective (regulatory compliance – including CIP, BSA/AML, OFAC, etc), it allows each bank to comfortably have a partner with vested interests in the performance of their portfolios as opposed to the originator or broker who provides one-off or other deal-flow type of product to them. Moreover, it provides them with a level of expertise not present within smaller banks as we have staffs that have managed every aspect of a bank's operations, a leasing company's operations, as well as a leasing company run within a bank. This allows us to provide regulatory process support and I am pleased to say that our platform has passed such regulatory scrutiny.
"We are the facilitators within this industry to spurring small business credit availability. The way we approach it is one where we see ourselves as facilitators to bridge the gap between credit-worthy small businesses who may not best know how to package themselves in a manner where they can secure credit from a bank, and a bank which struggles in how to evaluate certain small businesses credit-worthiness in an efficient, cost-effective manner. "
From:
Stan Prokop
President
7 PARK AVENUE FINANCIAL
(division of 6169899 Canada Inc)
South Sheridan Executive Centre
2910 South Sheridan Way
Suite # 301
Oakville, Ont
L6J 7J8
TEL = 416 319 5769
FAX = 905 829 2653
www.7parkavenuefinancial.com

"While Canadian Leasing has oft stepped in tandem with the U.S. market this year I think our past diverged somewhat . Canadian lease finance is perceived to be on a tremendous roll ...banks which historically only dedicated ( relatively ) small lease divisions to financing leased assets have started to acquire a number of small and medium sized players in the industry - most noteworthy was the NATIONAL LEASING acquisition but there are a number of others .
"Fraud is significantly less prevalent in Canada , many banks and independent lease co's carefully scrutinize intermediaries such as my firm , with many not accepting broker business at all, or if they do, its a select invitation .Given the low spreads and higher risk and exposure on commercial credit lines its not a surprise the banks are gravitating to leasing .
"Having worked in lease finance for 30 years the fullness of time sees all the bad players exit the market ... in your own words 'leasing product is good if you know what you are doing ...'
"While many banks and other financial institutions have caution in lease finance credible, trustworthy intermediaries and lease firms always prevail ... unfortunately, as I said, it takes the fullness of time!"


Gary DiLillo, President 216-658-5618 or gary@avptc.com

Comprehensive personal property tax outsourcing services.
Click here to see what our clients say about us.
Leasing Industry Help Wanted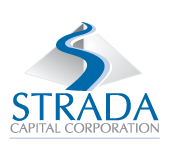 ---
Executive Director of Sales
Laguna Hills, CA


Base Salary, performance bonuses, sales overrides, full benefits
Require excellent track record of integrity based performance with strong leadership skills for business development.
Manage existing sales force. Optimize diverse array of financial products and solutions. Execute sales enablement strategies. Trusted advisor on executive team.
"STRADA Capital has been raising the standard for excellence in financial solutions for over 10 years. Our success stems from our
unwavering commitment to our customer's success"
Brad Kissler, BKissler@stradacapital.com, 949-799-8850, ext.222

www.stradacapital.com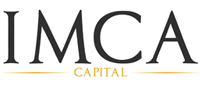 Looking for seasoned sales professionals with 5+ years experience closing both Equipment Leasing Transactions and Merchant Cash Advance Transactions
---New leads daily generated through our marketing efforts, and call center. Base salary plus commission, includes daily abundance of marketing leads.
West Los Angeles, CA
Emma 310.447.3460 ext. 319 ecabildo@imcacapital.com

For information on placing a help wanted ad, please click here:
http://www.leasingnews.org/Classified/Hwanted/Hwanted-post.htm

Please see our Job Wanted section for possible new employees.
[headlines]
--------------------------------------------------------------

New Hires/Promotions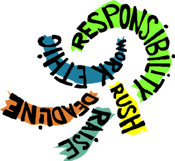 Bruce Block appointed senior vice president, municipal finance division business development officer, Sovereign Bank, Boston, Massachusetts. He previously was vice-president, Director Markets & Syndication (previously Koch Financial, where he held the same position (200-June, 2011). " While serving the public finance and tax-exempt leasing industry, Block has been involved in the financing of a wide range of assets, including emergency vehicles, buses, capital equipment, helicopters and aircraft, waste treatment plants, technology and energy performance contracts."
http://www.linkedin.com/pub/bruce-block/10/6b9/415


Nelson J. Chai, age 46, was named president CIT Group, New York, NY. Mr. Chai served as Executive Vice President and Chief Financial Officer of Merrill Lynch & Co., Inc. Before this, he was Executive Vice President and Chief Financial Officer of NYSE Euronext (NYSE: NYX) and its predecessor company NYSE Group, Inc., and was Chief Financial Officer of Archipelago Holdings. He is a board member of the U.S. Fund for UNICEF and Thermo Fisher Scientific Inc. He received a BA degree in Economics from the University of Pennsylvania and an MBA from Harvard University.
Robert "Bob" Cleator was named Vice President of Sales and Marketing, Chicago Freight Car Leasing, Rosemont, Illinois. Cleator will succeed Paul Deasy, who was recently named president of the company, a full service operating lessor of railcars to industrial, agricultural, and food products shippers and railroads. "He has had significant sales and marketing leadership experience obtained while working at two Class 1 railroads, Canadian National Railroad and Kansas City Southern Railroad. He mostly recently led the Midwest Sales Region for American Railcar Leasing LLC."

Michael J. Fox promoted to executive vice president, corporate banking, Univest, Souderton, Pennsylvania. He "…joined Univest in 2009 and most recently held the title of senior vice president and senior relationship manager. In his new role as executive vice president of corporate banking, he is responsible for sales management of the large corporate segment in addition to managing cash management and government services. Fox will report to Philip C. Jackson. Fox serves as supervisor for Montgomery Township and is a Eucharistic Minister at Mary, Mother of the Redeemer Parish. He has more than 20 years of experience in the financial services industry and currently resides in Montgomery Township."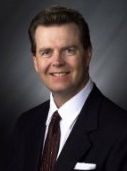 William Henak was named President and Chief Operating Officer of TCF Financial Corporation, Wayzata, Minnesota. He joined TCF Equipment Finance in July, 2000 and previously was Executive Vice-President and Chief Operation Officer, serving prior from (1995-November,2000) as president and founder of First Commercial Capital Corporation (was sold to TCF Equipment Finance.) He attended Wartburg College (1977-1981)
http://www.linkedin.com/pub/william-henak/3/7a4/2a

Philip C. Jackson promoted to president, corporate banking, Univest, Souderton, Pennyslvania. "Jackson joined Univest in 2005 and most recently held the title of market president for Montgomery County and the Lehigh Valley. In his new position as president of corporate banking, he is responsible for leading a team of five executives responsible for sales and relationship management across business segments including large corporate, middle market, small corporate, cash management, government services and private banking. Jackson will report to K. Leon Moyer. Jackson serves as President of the Board for the State of Pennsylvania Area Council of the Boys and Girls Clubs, a board member of Lutheran Community at Telford and the Allentown Symphony and is a member of the National Area Council for the Boys and Girls Club of America and the Philadelphia Cricket Club. Jackson has 30 years of experience in the financial services industry and currently resides in Upper Gwynedd."
Mitch Larkin, age 63, was hired by Sentry Financial Corporation, Salt Lake City, Utah, as Senior Vice-President, Business Development. "He is responsible for new business development through a network of Independent Leasing and Finance Companies, Captive Finance Companies, Commercial Banks, Diversified Financial Services Companies, Brokers and Packagers, and Investment Banks strategically located throughout the United States & Canada with transactions ranging from $500,000 to $10 million."
He joined Bankers Capital, February, 2009. Previously he was with Madison Capital from 2006, and prior at Butler Capital for over five years, serving in the Lessor & Broker Financing Service Division. Prior he was at "... Tilden Financial, ICON Capital Corp., LDI Financial Services and several other companies over his 40-year career. A resident of Pikesville, Maryland, and Larkin is a 1970 graduate of Husson College in Bangor, ME. Larkin will maintain a remote office location in Maryland."
http://www.linkedin.com/pub/mitchell-larkin/23/880/a3a
Scott Schafer promoted to director, portfolio management, Key Equipment Finance, Superior, Colorado. He joined Key Equipment Finance in 2007. Previously, he spent 17 years at Ford Motor Credit Company in positions of increasing responsibility, including branch asset manager. The University of South Dakota (1985-1990).
http://www.linkedin.com/pub/scott-schafer/5/902/aa3
Vince Narez was named Managing Member, Foundation Specialty Financing Fund, LLC. After graduating college (San Jose State University, BA, Economic,, 1973-1977) I spent some time with Crocker Bank. In 1979 I left the bank to join Riviera Finance, an accounts receivable factoring company, based in Southern California. I spent 15 years with Riviera Finance until I joined Concord Growth Corporation in1995. Concord Growth Corporation was purchased by Bay View Bank in March 1997. In June 2002, I led a group of investors in the purchase of factoring assets from Bay View Bank and formed Bay View Funding, an accounts receivable factoring company. In October 2007, we sold Bay View Funding to Capital Corp of the West. Bay View Funding is a wholly-owned sub, where I serve as President. In April 2009 we bought the company back from Capital Corp of the West. I expect to stay in the commercial finance industry until I retire!"
http://www.linkedin.com/in/bayviewfundingvnarez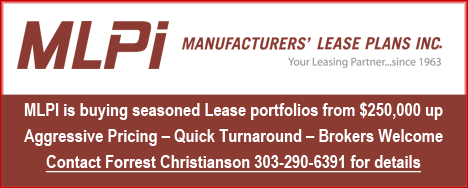 [headlines]
--------------------------------------------------------------

Leasing News: Fernando's View
By Fernando F. Croce
As a new school semester draws closer, movie-goers are getting ready to hit the books and equip themselves with studying material. To help movie buffs ease you back into the scholastic groove, we've compiled a list of some of the most entertaining school-themed films, all easily available at Netflix.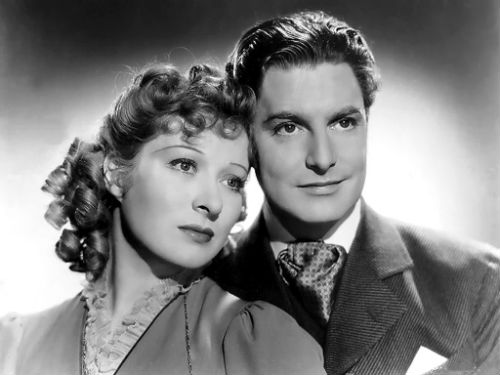 Goodbye, Mr. Chips (Sam Wood, 1939): Though it sometimes gets lost in the shuffle of MGM gold released in 1939, this sensitive, decade-spanning portrait of a teacher's life deserves to remember just as much as those other juggernauts. The excellent, underrated British actor Robert Donat won a Best Actor Oscar for his rich, subtle performance in the title role of Mr. Chips, who looks back at his many years at a boarding school, from a shy, inexperienced instructor to an aged, revered headmaster. Over the course of the film we witness his dedication to his students as well as his relationship with his beloved wife (Greer Garson). Clearly the inspiration for such special-professor films as "Dead Poets Society" and "Mr. Holland's Opus," this classic hasn't lost any of its tender charm.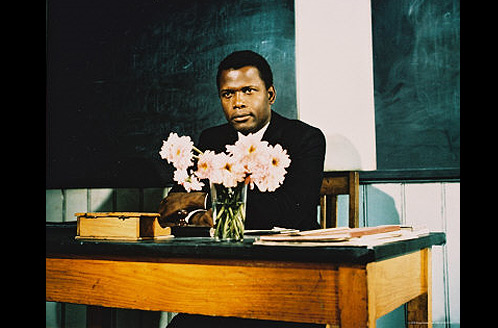 To Sir with Love (James Clavell, 1967): Virtually a remake of "Goodbye, Mr. Chips" for the late 1960s, this beloved drama survives with its own charm intact due greatly to Sidney Poitier's presence in the main role. Poitier stars as Mark Thackeray, an idealist who changes careers from engineering to teaching at an East End London high school populated mainly by tough slum kids. Facing hostility from his new students, Mark nevertheless pushes forward with dignity and curiosity, and finds a way to win their trust and learn about their conditions. In an ironic role given his earlier performance as a rebellious kid in "The Blackboard Jungle," Poitier anchors an engaging and poignant tale of people of different ages discovering their purposes through education and experience. Extra points for Lulu's memorable title song.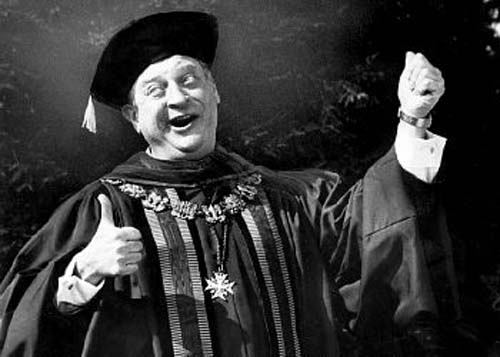 Back to School (Alan Metter, 1986): A veteran of years of nightclub stand-up comedy, Rodney Dangerfield at last became popular in this enjoyable box-office hit about, well… going back to school. Dangerfield plays Thornton Melon, a middle-aged and fun-loving millionaire whose encourages his son Jason (Keith Gordon) about pursuing higher education by volunteering to go back to college and take classes by his side. The millionaire's extroverted personality quickly finds a soft spot among the university's students, but also puts him at odds with more traditional faculty members who will do anything to flunk him. Providing both an ideal fit for Dangerfield's comic persona and a showcase to supporting players like Sally Kellerman and Robert Downey Jr., this is the perfect movie to check out for laughs before heading back to the campus.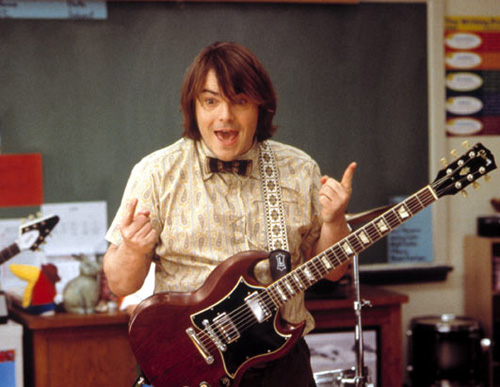 The School of Rock (Richard Linklater, 2003): Best known as a humane, versatile indie director ("Slacker," "Dazed and Confused"), Richard Linklater scores with this energetic comedy, which gives Jack Black his best role to date. The story follows Dewey (Black), a wannabe rock star whose career goes nowhere until he takes a job as a substitute teacher at a private school. Facing a classroom of fourth graders, Dewey uses his musical skills to blend in with the other teachers and in the process discovers a group of potentially gifted young musicians. Can he successfully teach the students how to play rock in time for the Battle of the Bands contest while dodging the suspicious glances of the school principal (Joan Cusack)? A joyous crowd-pleaser, this comedy can be enjoyed by pupils and professors alike.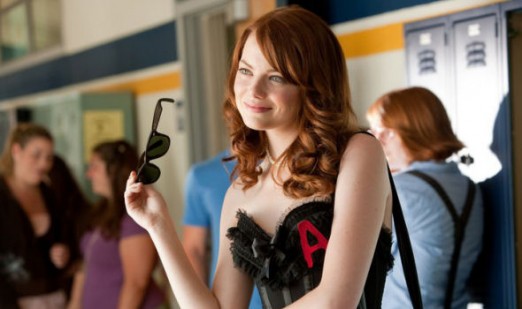 Easy A (Will Gluck, 2010): Nathaniel Hawthorne's classic novel "The Scarlet Letter" gets a breezy update in this lightly enjoyable comedy set in the world of high-school beauties, nerds and jocks. Olive (Emma Stone, from "Superbad") is a dedicated student whose conventional attitudes leave her virtually invisible with the cool crowd in her Southern California high-school. It's not until a rumor about her libidinous abandon starts being circulated in the halls that she's noticed and, like Hawthorne's Hester Prynne, is metaphorically branded with a bad-girl mark. Unlike her literary counterpart, however, the sharp Olive figures out a way to use her new infamy for her own benefit. Directed by Will Gluck with an eye for fast wisecracks and the comic talents of the vibrant Stone, the film is a sweet and tart surprise.
[headlines]
--------------------------------------------------------------

San Rafael, California-- Adopt-a-Dog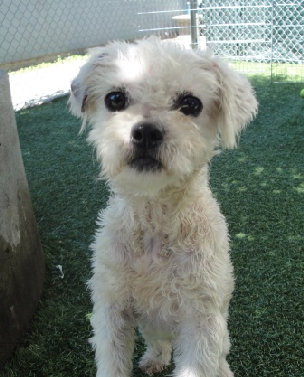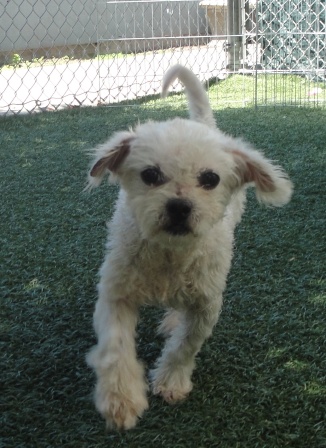 Joy
Malti-Poodle
AGE ABOUT 2 - 3 YRS.
Very sweet little girl of about 7 lbs.

Her Adoption Fee of $250. includes current Rabies, DHLPP and Bordatella vaccinations AND Microchip. Ginger's Adoption Fee of $250. includes Spay, Current Rabies, DHLPP, Bordatella vaccinations
AND MICROCHIP! APPLICATION
To meet or apply for any of our dogs, click here to go to our Adopter Profile application. ADOPTION PENDING! Very friendly with bigger dogs than herself. She thinks 'laps' are nice to sit on, too!
All Creatures
ANIMAL CARING SOCIETY
P. O. Box 3664 / San Rafael, California 94912
415-456-1941
email to: lyncat1@sbcglobal.net
www.allcreaturesmarin.org

Adopt-a-Pet by Leasing Co. State/City
http://www.leasingnews.org/Conscious-Top%20Stories/Adopt_Pet.htm

Adopt a Pet
http://www.adoptapet.com/

(This ad is a "trade" for the writing of this column. Opinions
contained in the column are those of Mr. Terry Winders, CLP)

News Briefs----
Top 10 Industries: Growing Margins in Growing Uncertainty
http://news.yahoo.com/top-10-industries-growing-margins-growing-uncertainty-140933876.html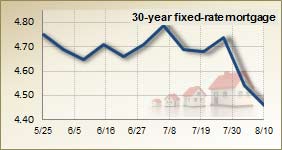 Mortgage rates dip, send refi signal
http://www.bankrate.com/finance/mortgages/mortgage-rates-dip-send-refi-signal-1.aspx?ic_id=tsFS1

Postal Service proposes cutting 120,000 jobs, pulling out of health-care plan
http://www.washingtonpost.com/politics/usps-proposes-cutting-120000-jobs-
pulling-out-of-health-care-plan/2011/08/11/gIQAZxIM9I_story.html
Nordstrom's 2Q profit comes in ahead of expectations
http://seattletimes.nwsource.com/html/businesstechnology/2015885164_nordstrom12.html


California Nuts Briefs---

1 of 5 Students in California Drop Out of High School
http://www.sfgate.com/cgi-bin/article.cgi?f=/c/a/2011/08/11/BAT71KMA37.DTL&tsp=1
Teen dies after falling on Yosemite hiking trail
http://www.sacbee.com/2011/08/11/3832135/teen-dies-after-falling-on-yosemite.html

Google signs lease for Sunnyvale offices with space for 2,900 workers
http://www.mercurynews.com/business/ci_18656542?source=most_emailed


"Gimme that Wine"
A Toast To Vegan Wine
http://www.huffingtonpost.com/ellen-kanner/meatless-monday-vegan-wine_b_917130.html
Foursight Becomes First Anderson Valley Winery to List Ingredients
http://www.winebusiness.com/news/?go=getArticle&dataid=91145
Four Wine Books---by Eric Asimov
http://www.nytimes.com/2011/08/10/dining/wine-books-for-summer-reading.html?ref=dining
Did China Really Save Bordeaux?
http://www.winespectator.com/webfeature/show/id/45534
Feds studying alcohol detector as vehicle option
http://www.ctpost.com/news/article/Feds-studying-alcohol-detector-as-vehicle-option-1839952.php
Free Mobile Wine Program
http://leasingnews.org/archives/Feb2010/2_26.htm#mobile
Wine Prices by vintage
http://www.winezap.com
http://www.wine-searcher.com/
US/International Wine Events
http://www.localwineevents.com/
Winery Atlas
http://www.carterhouse.com/atlas/\

Leasing News Wine & Spirits Page
http://two.leasingnews.org/Recommendations/wnensprts.htm
[headlines]
----------------------------------------------------------------
Please send to a colleague---Leasing News is Free
This Day in American History
1508 - Ponce de Leon arrived in Puerto Rico. Spain had appointed him to colonize Puerto Rico. He explored Puerto Rico and Spanish ships under his command began to capture Bahamanian Tainos to work as slaves on Hispaniola. His settlement at Caparra, 2 miles south of San Juan Bay, was plagued by Taino Indians and cannibalistic Carib Indians.
1553- Pope Julius III orders confiscation and burning of the Talmud. Religious prosecution of Jews in Europe becomes prevalent for the next two centuries, as many then migrant to the United States to escape growing religious prosecution.
1585-The first letters written in English in America were the four letters of Ralph Lane, the first commander of Raleigh's first colony at Roanoke Island, NC, Porte Ferdynando.
http://www.britannia.com/bios/rlane.html
Here is Lane's Report from his letters:
http://www.nationalcenter.org/ColonyofRoanoke.html
1676-King Phillips War (1675-1676) ended when the Wampanoag leader was surprised and shot by an Indian in the service of Captain Benjamin Church near Mt. Hope, Rhode Island. King Phillip was the son of the chief of the Wampanog tribe. The conflict had grown to include the Wampanoag, Nipmuck, Narragansett, Mohegan, and Podunk tribes and ended with their virtual destruction, opening southern New England to unimpeded colonial expansion.
1778 - A Rhode Island hurricane prevented an impending British-French sea battle, and caused extensive damage over southeast New England.
1833- Chicago incorporates as a village of about 350
http://www.chipublib.org/004chicago/timeline/originame.html
1833--Birthday of Lillie Devereux Blake - U.S. writer and suffrage activist. Widowed, she turned to writing to support herself. Prolific, she used a dozen pseudonyms as she churned out newspaper and magazine articles and novels. She was a main contributor to Elizabeth Cady Stanton's Woman's Bible that may be found in WOAH's library - http://www.undelete.org/library/library0041.html See some quotes below in Quotes du Jour. She led successful campaigns to have women matrons or physicians on duty at public institutions and police stations where it was customary to have males supervise jailed women in ALL aspects of their lives, often alone. The women had no way to object to any kind of treatment by the male guards, including rape or beatings. She also was successful in having wives declared joint guardians of minor children in New York State, a provision that soon spread to other states. Up to the late 1890s (in spite of propaganda today by ultra- conservative forces) men had SOLE custody of his children and the mother had NO rights.
1835 -The City of Canaan, NH votes to remove the Noyes Academy (black school) from their city and a group attack it, breaking windows, and threatening to tear down the building. The building survives, Blacks leave, according to many diary accounts, and a year later, after it is repaired at city expense, it burns down, according to one report.
http://freepages.history.rootsweb.com/~townsend/HoC/HoC272.html
1834- Dental amalgam for filing teeth was introduced by Messrs. Carcour and Sons, who first started advertising it this day in the New York Commercial Advertiser, as "Royal Mineral Succadaneum for filling decayed teeth without the slightest pain, heat or pressure." they paid little attention to caries and filled all cavities without first removing decay. Their work was unsatisfactory and they were obliged to flee the country.
1851- Isaac Merritt Singer developed the sewing machine for use in homes and received a patent for a rocking treadle or double treadle. He used a treadle similar to that employed in old spinning wheels and attached it by means of a pitman to the handle on the driving gear of the machine. 1857 Edward Gibbs of Mill Point, VA invented the chain-stitch single-thread sewing machine. 1858, William and Ellen Demorest of New York devised paper sewing patterns, publishing them in magazine. They cut apart stylish dresses and recreated them in tissue-paper versions packaged in large envelopes, which they sold mainly by mail order. Their company was notable in its time for being run jointly by a married couple and for employing African-Americans and whites equally. The business was eventually eclipsed by e. Butterick and Company of New York City, bounded in 1867 by Ebenezer and Eleanor Butterick of Sterling MA, who had received a patent for paper sewing patterns. In 1866, Excelsior Needle of Wolcottbville, CT, organized with $20,000 of capital, sped the sale of sewing machines with a means of making uniform sewing needles at a very low cost rather than the crude needles previously made. Singer at this time started lay-away plans, trade-in plans, leasing of sewing machines for clothing manufacturers (seasonal and long term), and in 1876 introduced the first sewing machine lamp holder. IT "quite obviated the difficulty experienced by operators when sewing at night" because the lamp would not " jar off the table or upset" and it could " be moved without soiling the fingers (patented by Ludwig Martin Nicolaus Wolf of Avon, CT). 1889, the first electric sewing machine was manufactured by the Singer Manufacturing Company at its factory in Elizabethport, NJ.
1859- Birth of Katherine Lee Bates, American English teacher. She published over 20 books, but is best remembered today for writing the patriotic hymn, "America, the Beautiful" (a.k.a. "O Beautiful for Spacious Skies").
1862- Gen John Hunt Morgan and his raiders capture Gallatin, TX.
1863 - Confederate raider William Quantrill led a massacre of 150 men and boys in Lawrence, Kansas. Quantrill's last ride.
1867 - President Andrew Johnson sparked a move to impeach him as he defied Congress by suspending Secretary of War Edwin M. Stanton.
1867---Birthday of Edith Hamilton - U.S. classicist, author and authority on ancient Greece and mythology. She was headmistress of Bryn Mawr School in Baltimore (founded by Mary E. Garrett and M. Carey Thomas). She remained headmistress for 26 years until what has been termed a "disagreement" with Thomas in 1922. In her retirement, she was able to devote herself to her classical studies and writing and a second career that has made her a popular writer even today. At age 90- she was made an honorary citizen of Athens in recognition of her scholarly writings. She started The Greek Way (1930) and published a series of astoundingly easy to read yet scholarly books including the ever-popular Mythology (1942) that is still in print. Her other books are The Roman Way (1932), The Prophets of Israel (1936), Three Greek Plays, translations from Aeschylus and Euripides (1937), Mythology (1942), Witness to the Truth: Christ and His Interpreters (1949), The Great Age of Greek Literature (an expansion of The Greek Way, 1943), Spokesmen for God (an expansion of The Prophets of Israel, 1949), and The Echo of Greece (1957). After "a confrontation with Thomas" in 1922 at age 55, she left Bryn Mawr to live with openly with Doris Field Reid for the rest of her life, "staying home to keep house" and write while Reid continued as a noted investment banker. The couple bought a summer home on Mount Desert Island and later moved to New York City from Baltimore when Reid received the opportunity to go with a noted Wall Street firm. Later EH followed Reid to Washington when Reid was made head of the firm's offices there.
1877-Thomas Edison completes his first model of a phonographic player. http://memory.loc.gov/ammem/today/aug12.html
1880- Birthday of famed American baseball player Christopher (Christy) Mathewson, one of the first players named to Baseball's Hall of Fame. Born at Factoryville, PA, he was a college graduate, and considered one of baseball's first clean-cut stars. He pitched three complete games during the 1905 World Series without allowing opponents to score a run. In 17 years he won 373 games while losing 188 and striking out 2,499 players.
1881-Birthday of Cecil B. DeMille, film pioneer, born at Ashfield, MA. Cecil Blount De Mille was a film showman extraordinaire known for lavish screen spectacles. he produced more than 70 major films which were noted more for their large scale than for the subtle artistry. He produced one of the earliest four-reel film, " The Squaw Man," in 1913, which boasted the first use of indoor lighting on an actor and was the first film to publicize the names of its stars. His other innovations included the sneak preview and the idea of producing different versions of a popular film. His films include, " The Crusades," " The Sign of the Cross," "King of Kings," "Cleopatra," " The Plainsman," " the Buccaneer," " Reap the Wild Wind, " and " The Ten Commandments," which was made in 1923 and then in a new version in 1956. DeMille was awarded an Oscar for " The Greatest Show on Earthy" in 1953. He died January 21, 1959, at Hollywood, Ca.
1898-The first island territory annexed by the federal government was the Hawaiian Island. The treat was signed on June 16,1867, by John Sherman, secretary of state. A joint congressional resolution to provide for annexation was passed on July 7, 1898, were formally annexed this day, to become known after their largest Island as the "Hawaiian Islands."
http://www.uwec.edu/Academic/curric/greidebe/Indigenous/Student.Web.Pages
/Hawaii/HISTORY%20II.htm
1898 - The brief and one-sided Spanish-American War comes to an end when Spain formally agrees to a peace protocol on U.S. terms: the cession of Cuba, Puerto Rico, and Manila in the Philippines to the United States pending a final peace treaty.
1915- "Of Human Bondage," by William Somerset Maugham, published
1923- Victor Cine Camera introduced the first portable movie camera. It weighed five pounds and cost $55. Today it was first advertised and Charlie Chaplin was one of the first customers.
1929-Birthday of Alvis Edgar " Buck" Owens, singer and songwriter, Sherman, TX.
1933- - The temperature at Greenland Ranch in Death Valley, CA, hit 127 degrees to establish a U.S. record for the month of August.
1936- - The temperature at Seymour, TX, hit 120 degrees to establish a state record.
1947---Top Hits
Peg o' My Heart - The Harmonicats
I Wonder, I Wonder, I Wonder - Eddy Howard
Chi-Baba, Chi-Baba - Perry Como
Smoke! Smoke! Smoke! (That Cigarette) - Tex Williams
1950-The New York Giants defeated the Ottawa Rough Riders of the Canadian Football League, 27-6, in an exhibition game played at Ottawa. The Giants thus became the firs NFL team to play outside the US.
1955- The US Government set the first minimum hourly wage of one dollar. It was set at $3.10 effective January 1, 1980, and at $4.25 effective April 1991.
1955- - During the second week of August hurricanes Connie and Diane produced as much as 19 inches of rain in the northeastern U.S. forcing rivers from Virginia to Massachusetts into a high flood. Westfield MA was deluged with 18.15 inches of rain in 24 hours, and at Woonsocket RI the Blackstone River swelled from seventy feet in width to a mile and a half. Connecticut and the Delaware Valley were hardest hit. Total damage in New England was 800 million dollars, and flooding claimed 187 lives.
1955---Top Hits
Rock Around the Clock - Bill Haley & His Comets
Ain't that a Shame - Fats Domino
Learnin' the Blues - Frank Sinatra
I Don't Care - Webb Pierce
1959 -- Little Rock, Arkansas responded to a Federal Court order with the token integration of two public schools (six blacks were admitted.) White mobs protested and there was major confrontation. Ironically, today there is a placard celebrating the history of this "event."
1960-The first communications satellite was Echo 1, a 26.5-inch magnesium sphere launched by a Thor-Delta rocket at 5:30am from Cape Canaveral, FL. The satellite went into orbit at 7:45am, after the three stages of the rocket had been fired successfully. A tape message was transmitted from Goldstone, CA, bounced off the satellite, and received by the Bell Telephone laboratory at Holmdel, NJ. This eventually revolutionized the communication industry from radio and television news, miniature portable telephones, Internet and geographic location at extremely low costs and very high efficiencies.
1963---Top Hits
Fingertips - Pt 2 - Little Stevie Wonder
Wipe Out - The Surfaris
(You're the) Devil in Disguise - Elvis Presley
Ring of Fire - Johnny Cash
1964- Race riot in Elizabeth, NJ.
1965-Race riot in West Side of Chicago, IL.
1968-WORLEY, KENNETH L. Medal of Honor Rank and organization: Lance Corporal, U.S. Marine Corps, 3d Battalion, 7th Marines, 1st Marine Division (Rein), FMF. Place and date: Bo Ban, Quang Nam Province, Republic of Vietnam, 12 August 1968. Entered service at: Fresno, Calif. Born: 27 April 1948, Farmington, N. Mex. Citation: For conspicuous gallantry and intrepidity at the risk of his life above and beyond the call of duty while serving as a machine gunner with Company L, 3d Battalion, in action against enemy forces. After establishing a night ambush position in a house in the Bo Ban, Hamlet of Quang Nam Province, security was set up and the remainder of the patrol members retired until their respective watch. During the early morning hours the marines were abruptly awakened by the platoon leader's warning that "grenades" had landed in the house. Fully realizing the inevitable result of his actions, L/Cpl. Worley, in a valiant act of heroism, instantly threw himself upon the grenade nearest him and his comrades, absorbing with his body, the full and tremendous force of the explosion. Through his extraordinary initiative and inspiring valor in the face of almost certain death, he saved his comrades from serious injury and possible loss of life although 5 of his fellow marines incurred minor wounds as the other grenades exploded. L/Cpl. Worley's gallant actions upheld the highest traditions of the Marine Corps and the U.S. Naval Service. He gallantly gave his life for his country.
1969 - Basketball team the Boston Celtics was sold for $6,000,000; the highest dollar figure ever paid, to that time, for a pro basketball team.
1969--Chuck Berry, Jethro Tull, Chicago Transit Authority, The Youngbloods and The Loading Zone @ San Francisco Fillmore West.
1970: The Hollywood Bowl holds a memorial concert for recently deceased folk legend Woody Guthrie, featuring (among others) Bob Dylan, Arlo Guthrie, Richie Havens, Pete Seeger, Odetta, and Tom Paxton.
1971-Birthday of tennis player Pete Sampras, Washington, DC.
1971---Top Hits
How Can You Mend a Broken Heart - The Bee Gees
Take Me Home, Country Roads - John Denver
Beginnings/Colour My World - Chicago
I'm Just Me - Charley Pride
1972-The last United States ground combat forces in Vietnam were withdrawn.
1973 - Golfer Jack Nicklaus won his 14th major golf title, breaking a record held for nearly 50 years by Bobby Jones. Nicklaus won the PGA Championship for the third time.
1978-The Commodores have their first US number one single with "Three Times a Lady". Lionel Richie would later explain that he wrote the song after hearing his father give a touching speech at his 37th anniversary party.
1979---Top Hits
Bad Girls - Donna Summer
Good Times - Chic
The Main Event/Fight - Barbra Streisand
Suspicions - Eddie Rabbitt
1981 - IBM (International Business Machines) introduced the Model 5150 PC (personal computer). The IBM PC ran on the Intel 8088 microprocessor at 4.77 MHz with one or two 160K floppy disk drives. It had 16 kilobytes of memory, expandable to 256k, five 8-bit ISA slots, a 65-watt power supply, no built-in clock, no built-in serial or parallel ports, and no built-in video capability -- it was available with an optional color monitor. MS-DOS 1.0/1.1 was issued with the PC (IBM later released its own operating system: PC-DOS). Prices started at $1,565. The IBM PC was a smashing success and IBM quickly became the #1 microcomputer company, with Apple dropping to #2, primarily because it was one-third the cost and available at Sears-Roebuck and many other retail stores, plus direct from IBM with a lease-finance plan both for consumers and business, including many start-ups ( it followed their typewriter leasing-finance plan with maintenance available ).
1982- The Minnesota Vikings, who for years used to the frozen tundra of Minneapolis's Metropolitan Stadium as a significant home-field advantage, made their debut in the Hubert H. Humphrey Metrodome. They beat the Seattle Seahawks in a preseason game.
1987---Top Hits
I Still Haven't Found What I'm Looking For - U2
I Want Your Sex - George Michael
Heart and Soul - T'Pau
One Promise Too Late - Reba McEntire
1988- The Red Sox beat the Tigers 9-4 for their 23rd consecutive win at Fenway Park establishing a new major league record [the streak will end after one more home victory]. The 1931 Philadelphia Athletics had previously set the league mark with 22 straight home victories.
1988- - Fifteen cities in the northeastern U.S. reported record high temperatures for the date. Youngstown OH reported twenty-six days of 90 degree weather for the year, a total equal to that for the entire decade of the 1970s.
1992 - The United States, Mexico and Canada agreed to form a free-trade zone that would rank as the world's largest single trading bloc.
1993-Presisdent Bill Clinton signed a bill providing $6.2 billion in federal relief to victims of floods in July and August for nine states from North Dakota to Missouri. Due to the record rains in the spring of up to 200 percent above average, the Midwest suffered 50 deaths, 70,000 left homeless and an estimated $12 billion in damage as of August 9, 1998.
1994- "Woodstock '94" was held in Saugerties, New York. About 350,000 attended the show, which included mud fights and performances by Green Day, Nine Inch Nails, Aerosmith and the Red Hot Chili Peppers
1994 - In baseball's eighth work stoppage since 1972, players went on strike rather than allow team owners to limit their salaries. The work stoppage will lead to the cancellation of the World Series and a delayed opening of next season.
1996-National Hockey League general managers agreed upon a rule change taking effect at the start of the 1996-1997 season. If fans litter the ice during the game, the referee is empowered to give a warning and then, if the offense is repeated, to penalize the home team for delay of game. The rule was a response to fans of the Detroit Red Wings, who tradition called for throwing octopi on the ice, and more particularly to fans of the Florida Panthers, who littered the ice with plastic rates after Panther goals during the 1995-96 season.
1997- MTV debuts the Fleetwood Mac reunion concert. The special was taken from two performances at a Warner Brothers soundstage a few months earlier.
-------------------------------------------------------------

SuDoku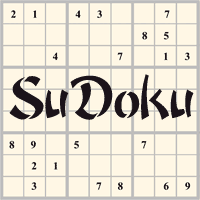 The object is to insert the numbers in the boxes to satisfy only one condition: each row, column and 3x3 box must contain the digits 1 through 9 exactly once. What could be simpler?
http://leasingnews.org/Soduku/soduko-main.htm
--------------------------------------------------------------

Daily Puzzle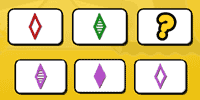 How to play:
http://www.setgame.com/set/puzzle_frame.htm
Refresh for current date:
http://www.setgame.com/set/puzzle_frame.htm
--------------------------------------------------------------


http://www.gasbuddy.com/
http://www.gasbuddy.com/GB_Map_Gas_Prices.aspx
http://www.gasbuddy.com/GB_Mobile_Instructions.aspx
--------------------------------------------------------------

Weather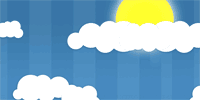 See USA map, click to specific area, no commercials
--------------------------------------------------------------

Traffic Live---
Real Time Traffic Information
You can save up to 20 different routes and check them out with one click,
or type in a new route to learn the traffic live
--------------------------------