Banks' deposit conundrum
By Nathan Stovall and Aarti Kanjani
SNL Financial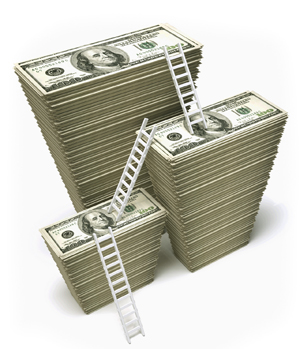 Banks have followed regulatory requests to increase "core" deposits, and many still see value in building deposit franchises even though the excess liquidity hurts their margins.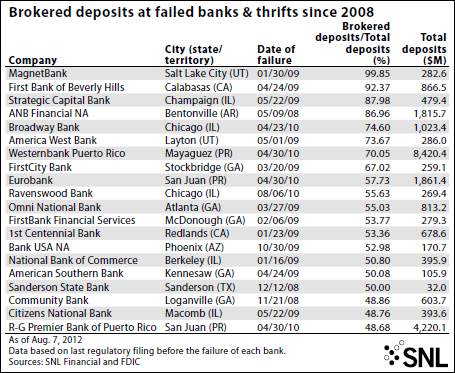 Regulators began telling banks, particularly smaller institutions in overheated markets, to get deposit rich several years ago after scrutinizing the funding structures of many failed banks. Banks responded in kind and now are flush with deposits and struggling to put the funds to work as loan growth remains weak and yields in the securities market remain low. Regulators still want to see strong deposit franchises, but banks are faced with deciding whether to build for the future and hurt margins in the present or try to lower funding costs as much as possible, remove excess liquidity from their balance sheets and improve margins.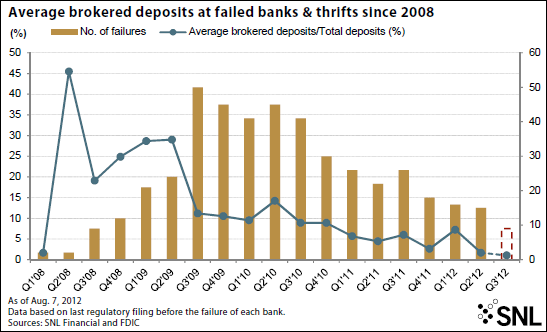 The calls for more deposits came after regulators noticed that many small banks that failed had poor funding in common, relying on brokered deposits and "hot" money to support their growth. Walt Moeling, a partner at Bryan Cave LLP, said many failed franchises effectively purchased all their business rather than creating a franchise that originated loans and gathered deposits organically. He said many so-called core deposits in the system before the crisis proved to be an aberration.
For instance, Silverton Bank, which failed in May 2009, seemed to have a great core deposit base but ultimately those funds could disappear overnight because they came from correspondent banks. Georgian Bank, which failed in September 2009, also looked like it had great core deposits, but a substantial portion of those funds came from one source that had trust and brokerage accounts. When it became clear that Georgian Bank was in trouble, the fiduciary controlling the accounts pulled them from the institution.

By the early part of 2009, regulators had begun focusing intensely on deposits and it had become clear that the more liquidity a bank had in the form of real deposits, the happier regulators would be, Moeling said.
"Today, it's not so much to get liquidity because there's plenty of liquidity in the system but they're still very interested in the core business franchise because even banks that got into trouble with too much [acquisition, development and construction] lending where they had a core deposit, core customer franchises, there are a lot of them still hanging on," Moeling told SNL.
Regulators officially changed the definition of a "core" deposit March 31, 2011, to adjust for expanded deposit insurance coverage, which rose to cover accounts up to $250,000 from $100,000 previously. The agency affirmed that it still had concerns about brokered deposits though and did not consider them core, noting in a study published later that year that "in general, as brokered deposit levels increase, the probability that a bank will fail also increases."
The revised definitions of deposits came about 18 months after the FDIC expanded its supervisory period for de novos to seven years from three years because many de novos failed and relied on volatile funding such as brokered deposits. That lengthened supervisory period served as a preventative measure, since it comes with higher capital requirements and more frequent examinations.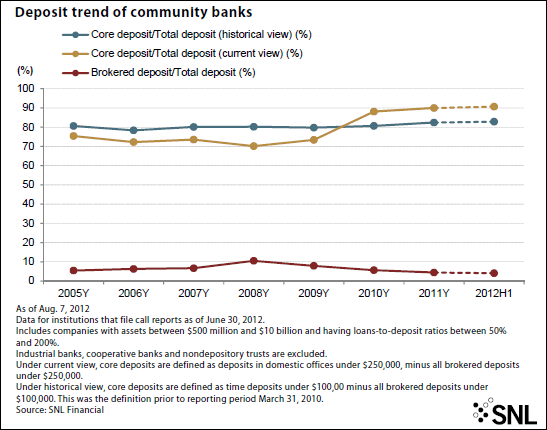 Smaller banks have heard the call for more deposits from regulators and now are flush with "core" funding. "Core" deposits, under the revised definition, at banks with $500 million to $10 billion in assets have increased steadily in the last few years, rising on average to roughly 90.7% of total deposits at the end of the second quarter from 70.1% in 2008. Brokered deposits meanwhile have dissipated, falling to 4.1% at the end of the second quarter from 10.5% in 2008, according to SNL data. (SNL tried to measure the funding level of truly traditional banks and limited the scope to institutions with loans-to-deposit ratios between 50% and 200% and excluded industrial banks, cooperative banks and nondepository trusts.)
Banks are so flush with deposits that many are struggling to put their excess liquidity to work as loan growth remains weak. A bank might be hesitant to put those funds to work, too, since the current level of deposits in the system might be somewhat inflated by widespread risk aversion. RBC Capital Markets analyst Gerard Cassidy said the current level of deposits in the banking system is far above historical levels when comparing the amount of deposits to gross domestic product over the last 30 years.
"Either the economic activity has to accelerate or deposits are going to have to shrink," Cassidy said. "As much as the banks might think some of their success in deposit gathering comes from their acute sense of how to market to their customers, I think it's just more market conditions. Twenty percent of deposits wouldn't normally be here if there were alternatives to put them elsewhere."
Since deposits are currently easy to come by, some have questioned whether they are worth holding onto or at have least suggested that banks could lower their funding costs further even after steady decreases in recent quarters. In the first quarter, banks with more than $1 billion in assets reported a cost of funds of 56 basis points, while banks with less than $1 billion in assets reported a cost of funds of 84 basis points, according to the FDIC quarterly banking profile.
Cassidy said that as long as money market mutual funds are only paying 1 or 2 basis points for funding, banks will not have a hard time gathering deposits even if they cut costs from current levels.
"I don't know why deposit costs can't drop to below less than 5 basis points and they still are in many cases over 20 [basis points]," Cassidy said.
PNC Financial Services Group Inc. Chairman and CEO James Rohr seemed to agree that banks should not pay up much for deposits in the current environment. When responding to a question about PNC Financial's interest in bank M&A, Rohr said on the company's second-quarter earnings conference call that deposits simply are not worth very much in today's markets.
However, not all bankers agree. Others see benefits to building a large stable funding base over the longer term and believe it is prudent to take advantage of the current market when they can add deposits cheaply and reap the benefits of their value down the road. BankUnited Inc. Chairman, President and CEO John Kanas said on the company's first-quarter earnings conference call in late April that building deposits today "is not exactly rocket science" since banks are not placing any value on deposits. However, Kanas believes that outlook is shortsighted and that deposits will again become a strong component of the true franchise value.
"So we're using these opportunities to be aggressive and trying to garner as much deposit growth in Florida, particularly, chief deposit growth, non-interest-bearing demand deposits as we can and we're going to push that as hard as we can. Even if we push deposit growth to a point, where it outpaces loan growth, I still think that that's a very valuable component to our balance sheet and we'll continue," Kanas said on the call.
Opus Bank Chairman, President and CEO Stephen Gordon holds a similar opinion. Gordon recently told SNL that interest rates will eventually rise and at that point, the real value of low cost deposits gathered today will be recognized.
"So buying really good core deposits today while rates are low and while they really don't cost you anything to buy just makes a lot of sense. Because at some point when rates are higher, and the economy is stronger, and everybody is lending and everyone needs deposits to fund loans, they may end up having to open up locations or buy deposits, or they may end up having to pay up for deposits, and I'd rather be doing that now while it costs you nothing," Gordon said.
Banks that continue to gather deposits are struggling to find earning assets to put them to work. As the excess liquidity sits on their balance sheets, Moeling said it hurts bank margins but the institutions are ultimately making more money than they would otherwise even holding those deposits in Fed Funds.
"It's a value proposition which is a little different than next quarter's income," Moeling said. "If you don't ramp up a little extra now, when people start putting their deposits work, if you're cutting it down to your minimum now, you might come up short later."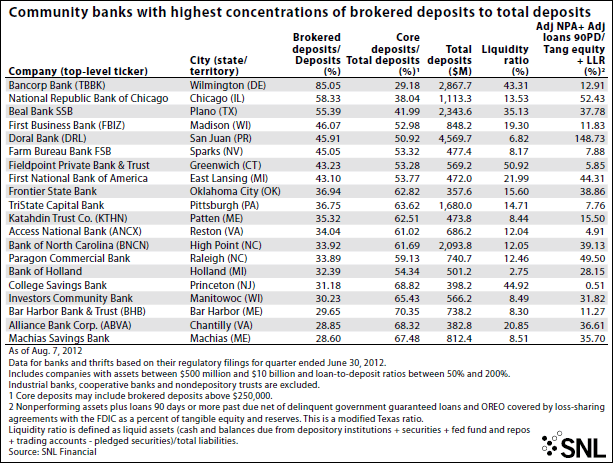 [headlines]
--------------------------------------------------------------
#### Press Release #############################

Guilty to $1 Million Investment Fraud Scheme
Scheme Used the Names of Prominent Politicians to Lure Investors
SANTA ANA - The second of two defendants has pled guilty in federal district court, admitting that he defrauded several victims by falsely claiming that invested funds would be used to sponsor political visits to China by prominent politicians.
Defendant Jack Hu, 27, of Irvine, pleaded guilty before the Honorable David O. Carter, United States District Judge, to one count charging him with subscribing to a false income tax return and one count of wire fraud.
According to the plea agreement, Hu and co-defendant Kuei Fuang Tsuei Hu, 63, told victims that their funds would be invested in Jack Hu's company, London International Group, and that the money would be used to sponsor visits to China by former Presidents Bill Clinton and George W. Bush to make speeches. The defendant told at least one victim that he would use the money from tickets sold to the Presidents' speeches to pay monthly interest of 10%.
Hu failed to disclose to investors that a significant portion of the invested funds was being diverted for the defendant's personal use, including funding significant amounts of gambling activity at major Las Vegas casinos, according to the plea agreement.
With respect to the tax fraud violation, Hu failed to report income he received of $1,050,000 on his 2007 income tax return which represented investor funds he received and used to fund gambling activities.
With respect to the wire fraud violation, a victim wire transferred $200,000 to a London International Group bank account controlled by Hu which was mostly used to fund gambling activities.
Both defendants, Jack Hu and Kuei Fuang Tsuei Hu, have been held without bond since their arrests in October of 2011.
When Hu is sentenced by Judge Carter on January 7, 2013 the statutory maximum sentence he will receive for the two offenses to which he is pleading guilty is 23 years imprisonment, and a fine of at least $500,000. In addition, the Court may order restitution to the victims for any losses suffered of at least $1,000,000.
Co-defendant Tsuei pleaded guilty on July 11, 2012 to one count of wire fraud and will be sentenced on September 17, 2012.
The investigation was conducted by special agents of the Federal Bureau of Investigation and the Internal Revenue Service-Criminal Investigation, in conjunction with the United States Attorney's Office in Santa Ana.
##### Press Release ############################


((Please click on ad to learn more))
(Leasing News provides this ad "gratis" as a means
to help support the growth of Lease Police)