Office Administrator
Deerfield, Illinois
Proficient in Microsoft Office, 2 years admin. minimum report directly to Director of Operations. To learn more, please click here.

Friday, August 18, 2006
Headlines---
Classified Ads---Sales Managers
More on CMC $300MM Tax Evasion Indictment
Cartoon---"It's only money."
August 18,2000---Archives
Metrolease Ceasing Operations
"Evergreen" Ex-salesmen say leases are scams
Classified ads—Help Wanted
Selling Up---by Steve Chriest
"Talent Crisis Looms in the Future"
Leasing Association Conferences 2006
Graneri now available on CD
"Is ITC back?"--Shawn Halladay
"Housing market still good"
Popular, Inc. Declares Cash Dividend
Newest Version of Rapport from IDS
Edgeware Analytics' ScoreEdge
News Briefs--
You May have Missed---
"Gimme that Wine"
Restaurant Review-PortaBella, Carmel, CA
Calendar Events
Snapple Real Facts
Today's Top Event in History
This Day in American History
Baseball Poem
SuDoku Puzzle
######## surrounding the article denotes it is a "press release"
-------------------------------------------------------------------

Classified Ads---Sales Managers
Shafer Vineyard Cellars, Forest Grove, Oregon *
Atlanta, GA
30 years in transportation Finance with strong management/ sales background. Represented company on national & region markets. Started two successful operations- produce profits and growth.
Email: pml@mindspring.com
Chicago, IL
Successful sales manager has 15 years experience with captives and independents. Expertise in re-energizing existing sales teams and territories, also building teams from scratch. True Team Leader looking for new challenge.
email: Murph5553@aol.com
Chicago, IL
Senior sales manager seeks Chicago based sales management role with growing, creative, customer focused lessor. Extensive experience/documented results in all aspects of information technology leasing.
Email: belanger@dataflo.net
Geneva, IL
Leasing leader seeking sales manager, senior sales/business development, marketing or strategic planning opportunity. Twenty plus years in the business. Looking for a new challenge.
E-mail: edok@sbcglobal.net
Marlton, NJ
25 years exper. Promoted to sales manager after attaining highest percentage of quota for 2 years. Increased business by 50% over two years as sales manager.
Email: Sjgaul@aol.com
New York, NY
I have over 25 years owning an independent leasing company that specialized in truck leasing. Tow trucks, Limos, ambulances, tractors, etc..
Email: rfleisher@rsrcapital.com
Pennsauken, NJ
17 Years Leasing in all capacities from CSR and Collections to National Sales Management and Vice President Vendor Development. Exceptional People Skills. Many industry references.
email: cherfurth1@aol.com
Portland, OR
18+ yrs w/bank leasing company. Supervised 14- 20 sales people. Willing to relocate for the proper position.
Email: pthygeson@netscape.net
For a full listing of all "job wanted" ads, please go to:
http://64.125.68.91/AL/LeasingNews/JobPostings.htm
To place a free "job wanted" ad, please go to:
http://64.125.68.91/AL/LeasingNews/PostingForm.asp
* http://www.shafervineyardcellars.com/index.htm
----------------------------------------------------------------

More on CMC $300 Million Tax Evasion Indictment
by Christopher Menkin
If you missed the story we sent out Wednesday afternoon, here it is:
http://www.leasingnews.org/archives/August%202006/08-16-06-Flash.htm
The dollar amount is the total earned and not what was unreported, so it may be less, or it may be more, as they may have had other income, too. $300 million was the total income. In addition, the IRS matter regarding "back taxes" and financial penalties will be handled by the Internal Revenue Service.
The criminal penalties of five years for each count would be fifteen years, or seven and a half years for good behavior. In addition, any tax money they owe, they would have to pay to the IRS. In addition, their personal attorney fees and costs won't be cheap either.
The guess as to how much actual cash or liquid assets the officers have tucked away may be measured by the attorneys who represent them. It took the US Attorney's office four years to build their case, and it will not be cheap to make a run at knocking it down.
Leasing News was unable to contact any of the parties named in the indictment.
The Leasing News story on Commercial Money Center in Southern California started with the company's expulsion from the National Association of Equipment Leasing Brokers on November 19, 2001 in an announcement by then president Mike Meacher.
One of the first Leasing News Forum Chat Rooms had Bill Hanson, Vice-president and sales manager, saying that the company was unjustly "kicked out" and was viable, all brokers and vendors would be paid.
The real story started to come out, allegedly that the man behind the scenes in charge was Ron Fisher, who had several operations in Florida and Las Vegas, and due to a bankruptcy, could not be present. The gimmick was selling to banks leases backed by insurance guarantees. As the scheme started to fall apart with "double-dipping" and alleged fraud, the company went into bankruptcy.
The CMC officers left and started other leasing businesses, which Leasing News wrote about.
In one of the memorable responses to the early charges, this came from Bill Hanson ersatz adopted son, Ty Hanson:
"First, that Ron Fisher was sued for malpractice and doesn't hold a medical license in Florida.
"Two, that Commercial Money Center is being sued for over 6 million dollars by insurance companies for fraudulent deals. Ron had a chiropractic practice in Florida with several doctors on staff. ONE of the doctors was sued for malpractice, which caused the whole practice to be in the suit. Ron was later dropped out of the suit! The only reason he doesn't have a medical license in Florida is because he stopped practicing and moved to California and started a leasing company.
"Two, Commercial Money Center is being sued by one of our surety companies for over six million dollars. But does anybody talk about the 600 MILLION dollar lawsuit that Commercial Money Center has against the surety company? I don't know for sure what went on with the surety companies, Commercial Money Center, or the investors. But, I do have more facts that most of your readers.
"One, Commercial money Center DID refund over 1.4 million dollars in advance rentals.
"Two, Ron made sure all the employees at Commercial Money Center were paid before he closed the Escondido office.
"Three, Ron is in the process of filing a class action lawsuit for the employees against the surety companies that refused to honor their bond!
" Four, Ron has won an injunction against a former disgruntled business partner who enjoyed sending lies and falsehoods to newspapers, banks, lessees, etc.... about Commercial Money Center without signing his name!
"In closing, I don't know if Commercial Money Center is flawless, but I like to go with patterns and consistencies. Is it an insurance company that refused to pay when the claims were made on these tough to do deals, or Ron Fisher, a man that sent over a million dollars in advance rentals to insurance companies so deals could be funded.
"When these deals did not fund, he paid everybody back with HIS own company bankroll.HMMMMMMMMM Insurance companies that fight and don't pay claims or Ron Fisher, a man that steps up to the plate and does the right thing! Until Commercial Money Center's 600 million dollar lawsuit is settled, I am standing by Ron Fisher. And by the way, unlike most of your Monday quarterback readers who love to put in their 2 cents.............I WILL SIGN THIS LETTER! !
"Ty Hanson
A man with a backbone
tyh@cnaleasing.com"
Later as "Conrad and Associates," Bill Hanson and company reportedly took funds from investors, then "disappeared." One of those who he owed money traced his current relationship to Ron Fisher:
More on Ron Fischer/Bill Hanson
"Ron Fischer told me and my ex-husband Fred Dempsey. When questioning the validity of the investment before we gave him $50,000, he told us he had been a long time investor and had much more than $50,000 invested. He assured us it was very safe and all up and up. It was probably just been a lie to entice us to give him the money, but that is what he told us
"I wanted to be clear to the public that he (Ty Hanson) is lying and covering for Bill Hanson and Ron Fischer when he said only 3 investors were affected by Conrad and Associates miss-deeds. I know Ron Fisher sold this leasing scam to at least two others (my father and my ex-husband), and he said he was also heavily invested. If there were only three investors, an organization with integrity would contact these 3 investors to discuss a resolution. He is also lying about not living in the lap of luxury. I can send you photos of Ron Fischer's Gulf Front home and his Yacht
"Ron Fischer told me and my ex-husband Fred Dempsey. When questioning the validity of the investment before we gave him $50,000, he told us he had been a long time investor and had much more than $50,000 invested. He assured us it was very safe and all up and up. It was probably just been a lie to entice us to give him the money, but that is what he told us."
View from the Condo
Janice Berner
www.Janiceberner.com
6477 Parkland Drive
Sarasota, FL 34243
Phone:(727) 244-5316
Fax: (727) 865-3643
(Leasing News did not publish all the photographs sent. Here is the story about Ty Hanson in defense of Conrad and Associates.
Here are a collection of previous CMC stories:
http://www.leasingnews.org/Conscious-Top%20Stories/CMC_stories.htm
From "The List:"
http://www.leasingnews.org/list_alpha_new.htm#cmc
--------------------------------------------------------------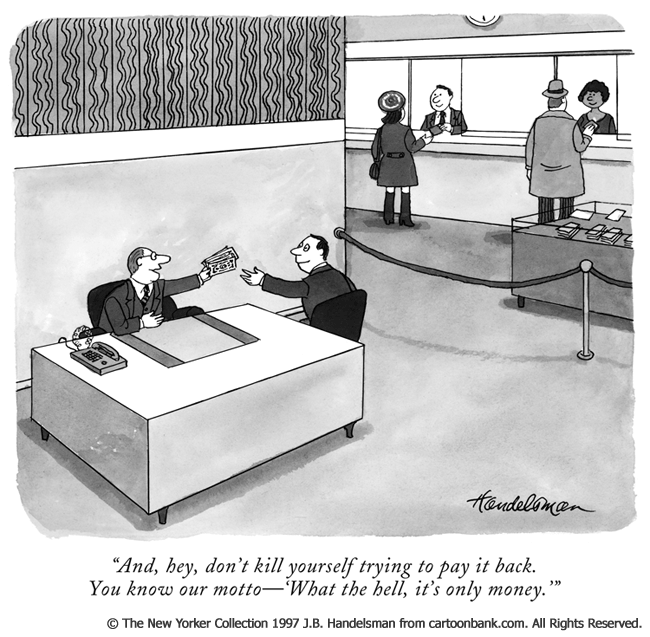 --------------------------------------------------------------

August 18, 2000---Archives
Metrolease Ceasing Operations
"This story has been floating around the internet for several months with both UAEL and NAELB Standard Committees looking into alleged charges of "double funding" allegedly between Lasalle Bank and Textron; alleged leases not being funded and brokers not receiving commissions. No one has wanted to go on the record about what is going on, and Metrolease has never returned e-mail, telephone calls, or faxes regarding this. The rumor was the company would be going out of business.
"'This is from a highly regarded funding source:'"
"I spoke to John Blazek last week and confirmed that they are closing down operations and are running under a skeleton crew. The owner has already begun the operations of another company operating as a funding source....name has not been disclosed. John will help close operation."
"John Blazek is the vice-president of the company. He formerly was president of Stratford Leasing, which he also closed down."
from Leasing News "Broker/Lessor" list
http://www.leasingnews.org/Brokers/broker_Lessor.htm
Name
City, State
Contact
Website
Leasing Association

YCS
YELB
(see above for meaning)

Business Report

D

Evergreen Leasing
South Elgin , Illinois
John Blazek, CLP
866-246-4400
847-488-0838
www.evergreenleasing.biz
--------------------------------------------------------------

"Evergreen" Ex-salesmen say leases are scams
By Lee Davidson
Deseret Morning News
Several former salesmen of "purchase, renewal or return" (PRR) leases that some Utah finance firms push now say the leases are, in fact, scams, designed to trap the unwary into never-ending payments they cannot escape without big buy-outs.
The former salesmen decided to come forward after a Deseret Morning News story looked in-depth at such leases last month. They said they are doing so, in part, to counter what they say were deceptive statements by David DiCesaris, who first brought the leases to Utah.
DiCesaris declined to address most specifics they raised, saying only, "I do not, nor have I ever, fostered an environment of deception or management as your sources describe."
Craig Pruitt, a salesman who worked for DiCesaris at two companies, responded, "As usual, Dave is once again flat out telling lies."
But DiCesaris apparently finds others who believe him. Marquette Financial Companies of Minneapolis bought DiCesaris's Applied Financial, based in Fort Union, for undisclosed terms in a deal announced last week.
"We do not believe that the PRR lease is a deceptive business practice," Marquette CEO Jann Ozzello Wilcox told the Morning News. "We would not have acquired Applied if we were not comfortable with the industry or this specific company and management team."
The Morning News looked at PRR-type leases last month, in part, because Sen. Curt Bramble, R-Provo, worries the controversial leases are worsening Utah's already shady reputation for business deals, and may make Utah a haven for deceptive leases. He is looking at ways to restrict or ban them.
While the leases are legal in Utah, a New York court ruled that their automatic renewal provisions make them illegal in that state. In court documents, they were described as "unconscionable" because "renewal provisions make it almost impossible for a lessee to terminate its relationship with the lessor."
PRR-type leases (which go by many names and have many versions) offer companies that borrow money to lease equipment three options at the end of the term: purchase the equipment, renew the lease or return the equipment.
But standard PRR language contains what salesmen say is a trap. If the lessor and lessee do not agree on terms for purchase or return, the lease is automatically extended for 12 months. Then at the end of that extra year, the same may happen again and again, depending on the lease structure, effectively making the lease perpetual, even after the leased equipment no longer has value, unless a big buy-out is made.
"Dave told me, 'There's always an extension. Don't worry about it,' " Pruitt said. He said that occurred when he was first hired and found that a client had been paying rates high enough that he was expecting to be able to buy equipment at the end of term for only about $1. Instead, he was forced into an expensive renewal.
Utah companies Flying J and SOS Temporary Services filed suit previously against a company managed by DiCesaris, saying they were misled into believing they could buy equipment for low or market prices, only to be forced into expensive lease extensions or buy-outs. Both later settled their suits for undisclosed terms.
Pruitt said he was first hired by DiCesaris at Amplicon, a now-notorious California company. A 1998 Wall Street Journal article said Amplicon pioneered PRR-type leases and that the company had faced more than 100 lawsuits in eight years by firms claiming they had been tricked into signing misleading contracts.
DiCesaris said in the initial Morning News story that his four years with Amplicon was "not very long" and just his "first job out of college." He said working for Amplicon taught him what to do and what not to do with leases. He complained that pointing out his work with the company "reeks of people trying to link me to this horrible situation" at Amplicon.
Pruitt said DiCesaris was not just an employee at Amplicon, but a supervisor who headed a subsidiary that targeted health care companies. Pruitt said DiCesaris hired him, and also later convinced him to leave with him for Pacific Atlantic leasing in Arizona, with the promise that it would do only "straight deals" in the new location.
Pruitt went with DiCesaris to Pacific Atlantic but said DiCesaris continued making deceptive deals. "He was doing the same thing," Pruitt said. "I had just moved 500 miles and thought, 'I can't leave now — the nightmare continues.' "
He said DiCesaris was the only one in that company familiar with PRR leases, and he pushed them.
Vince Burke, who was also a salesman for DiCesaris at Pacific Atlantic, said, "What (DiCesaris) does is smoke and mirrors. It is not explained well and not disclosed well."
Pruitt and Burke said when customers negotiated changes to the standard PRR language, those addenda were sometimes "lost" or not included in the contracts actually sent for signature — so hurried or too-trusting customers expecting a low buy-out at the end of the term later would be told no such deal was actually made.
Burke said DiCesaris taught that 80 percent or 90 percent of the time, when the deal came to maturity, either the controller or the person who made the deal, or both, would no longer be with the company. So new personnel would not know what was agreed to other than what had actually been signed.
Pruitt said DiCesaris would also rub contracts between his legs in what he called "the magic rub," claiming they always came back signed when he sent them after the little ritual.
Burke and Pruitt also said DiCesaris tried to get his entire team to leave Pacific Atlantic and come to Utah with him to work for (now-defunct) Matrix. He urged them not to tell management. But they said salesmen tattled, and Pacific Atlantic showed DiCesaris the door.
DiCesaris said, "(Burke's and Pruitt's) exaggerated assertions regarding my character and business practices are false and without merit."
Brian Rollins also worked for DiCesaris at Matrix. He agreed that the PRR-type lease and selling strategies there were deceptive. "The lease/strategies prey upon the less sophisticated and uses lessee's presumption of fair market value (for future buy-outs) and fair treatment against them."
He adds that he remembers a comment from DiCesaris when he was being trained. "Dave said something like this, 'If you don't know the answer to a potential customer's question, just say what you think is best.' "
Rollins said, "I came to learn that Dave also relied on those of us that were new to the business to convey supposed fair treatment, when he knew it simply wasn't the case."
Melanie Rogers worked for DiCesaris at Applied Financial. When she saw the Morning News story last month, she said she questioned DiCesaris about how ethical the deals they pushed really are. She said she was fired two days later and was told she was not producing enough contracts. DiCesaris says, however, that Rogers quit without saying why.
"I'm not a banker. I'm a salesperson, and that's why I was hired," she said. She said she did not understand all of the fine print in deals. She was told to introduce herself in sales calls as a "lease banker," although Applied Financial is not a bank.
"We were also told to say we were with Republic Bank, or were representing Republic Bank," she said. DiCesaris has said Applied previously had a "special relationship" for financing with Republic Bank. However, Applied was not part of that bank.
Rogers said she believes all the instructions given to salespersons were to help build false confidence in customers that the company was regulated like a bank.
Also, she said, "In meetings, he told us to lie. He had us making up stories such as, 'We had a couple of leases that fell through, so we have in excess of $20 million we have to get off our hands, so we are offering low-market rates.' It was all just made up. It was really shady there."
DiCesaris said that many other businesses with which he deals would vouch for his integrity and the deals he makes. The most important of which, for him, is the Marquette Financial companies, which bought Applied Financial from DiCesaris and partners.
Marquette's Wilcox said it was aware of the controversy with PRR-type leases and looked closely at the business. She said after reviewing Applied's performance, controls, customer retention and management, it was pleased to acquire the company and keep its management and employees in place.
She said half of Applied's leases are PRR-types, and most of them are modified beyond standard PRR-type language. She said such modification "implies these con- tracts have been reviewed and are understood by the lessees."
Also, she said, even standard PRR language "clearly states that if parties do not agree on a purchase or a return, the default provision is a 12-month renewal. That is in black and white in the lease documents," she said.
E-mail: lee@desnews.com
----------------------------------------------------------------

Classified Ads---Help Wanted
Marketing Specialist


ELD Marketing Specialist
Walnut Creek, CA
Serve as a liaison between the leasing department and several hundred brokers . Requires a BA/BS; 3+ years of leasing and contract experience; Click here for detailed description & resume submission info.


Office Administrator

Office Administrator
Deerfield, Illinois
Proficient in Microsoft Office, 2 years admin. minimum report directly to Director of Operations. To learn more, please click here.

Sales

RETAIL MERCHANT VENDOR SALES
Outstanding opportunity for established vendor sales professional to introduce a cash advance product that vendors can utilize to facilitate the sale of their products. To apply, please send resume to applicant@1rstfunds.com.

--------------------------------------------------------------

"Talent Crisis Looms in the Future"
by Steve Chriest
At least a few companies are beginning to realize that the pool of experienced sales professionals will begin to evaporate during the next ten to fifteen years. As 70 million Baby Boomers retire, they will be replaced by only 40 million new workers entering the workplace. Equipment finance companies, like all U.S. companies, are facing an unprecedented shortage of talent.
As leasing companies see the average age of their sales teams rising, the time is quickly approaching when they must step up efforts to recruit, train and retain sales professionals to replace not only retiring Baby Boomers, but younger team members who opt to ply their sales talents in other industries. For many companies, both large and small, mistakes in recruiting talent, and failure to retain talent, may impact their survival as competition for sales professionals heats up.
The dwindling supply of talent should be accompanied by increased costs of recruiting and retaining salespeople. The impact of these increased costs will be exacerbated by the consequences of bad hires. Smart management teams are already making plans to stop hiring and investing in poor performers. Identifying, hiring and retaining productive salespeople are fast becoming a top priority for leading edge companies in all industries.
Too many companies make the mistake of chasing superstars when they recruit sales talent. The problem with this approach, frankly, is that there aren't enough superstars to go around, and there will be fewer to choose from in the future. One of the keys to success is to concentrate on not hiring, promoting or training sub-par performers who don't have real potential for growth and improvement.
Sales team turnover, for many reasons, is unavoidable. Some turnover, at least in small amounts, is healthy for most companies. Fresh talent keeps the organization vital, as newcomers often bring new ideas and experiences that can benefit the business. But too much turnover is costly. For example, the turnover costs for telesales positions ranges from $75,000 to $90,000, while the total turnover costs for top sales producers can easily exceed $300,000!
Unless there is an unexpected explosion in the U.S. population, and a significant number of the new citizens turn out to be "born salespeople," a talent crisis looms in the not too distant future for all U.S. companies.
Copyright © 2006 Selling Up TM . All Rights Reserved.
About the author: Steve Chriest is the founder of Selling Up TM ( www.selling-up.com ), a sales consulting firm specializing in sales improvement for organizations of all types and sizes in a variety of industries. He is also the author of Selling Up, The Proven System for Reaching and Selling Senior Executives. You can reach Steve at schriest@selling-up.com
"Broker Commissions"
"I'll take on the role of investigative reporter to provide you with more info on this subject. Please share your knowledge of typical points and deal sizes (I'll keep you anonymous if you like), I'll compile a summary and share the information in a follow-up article to make us all more knowledgeable on current industry trends."
Please contact Ms. Kester and help us with this survey: "on" or "off the record."
linda@lindakester.com
Original Story:
http://www.leasingnews.org/archives/August%202006/08-09-06.htm#sales
--------------------------------------------------------------

Leasing Association Conference 2006
EAEL and NAELB
Partner Once Again to
Present
EXPO 2006

(September 18th - Teaneck NJ)

Members from both EAEL and NAELB have come together to develop an excellent agenda for this year's EXPO. Every Leasing Professional should plan to attend this exciting event. The theme this year is "INNOVATIVE IDEAS" and the goal of the event is to bring knowledgeable leasing professional together to share and expand their leasing knowledge. The agenda includes but is not exclusive of:

Key Note Speakers: Christine Todd Whitman- 50th governor of NJ.

and past Environmental Protection Agency Administrator

Jonathan and David Murray- regular guests on

The Today Show and CNBC Morning Call where they

discuss current economic conditions and investment themes and

wealth management strategies.

Interactive Forum: "Hiring, Training, and Retaining Superior Sales Professionals in Today's Competitive Market"

This discussion will be lead by Steve Chreist of Selling-UP

(A regular contributor to Leasing News) and Mike Toglia of

Molloy Associates.

CLP Introduction Class: The CLP Foundation is offering an "Introduction Class to CLP" on Sunday Sept 17th

The Expo is nearly sold out of exhibiting space for Lease Funders and Service Providers. (However there are still a few spots available).

I invite all Leasing Professionals to join us on September 18th in Teaneck NJ. This is a MUST attend event for everyone. We are expecting record numbers again this year. For more information and a registration form visit:

For more information and a registration form visit:

http://www.eael.org/doc/SeptemberMeetingBrochure.pdf or contact Alison at the EAEL Office at (212) 209-1602 or Scott Wheeler- EXPO Chairman at (800) 365-6566.

----------------------------------------------------------------------------
UAEL Annual Conference & Exhibition
Brochure on Line:
http://www.uael.org/events/conferences/ace/brochure1.htm
Embassy Suites Hotel
Albuquerque, NM
October 5-8th, 2006

There are still rooms available for the conference but they are filling up rapidly!

Please call 760-564-2227 to reserve a room today!!

Early Bird Registration:
Expires September 1, 2006

Important International Balloon Festival Information!

Gondola Club Membership
is included with paid
Conference Registration

Please check the box on the
registration form for attending
the International Balloon
Festival's Saturday morning
Mass Ascension.

Sign up Now!
One of the most popular UAEL events as it is the Grand Opening of the International Balloon Festival, titled: "Out of the Blue." UAEL will provide early morning transportation between the Embassy Suites Hotel and the mass ascension of hundreds of hot air baloons from 7am to 10am.
Important Flight Information!

Flights into Albuquerque
are selling out fast.

Prices go up every day you wait, so
please book your flight ASAP!

General Session & Keynote Speaker
Larry Mersereau, CTC

" Stand out "
How to Position and Grow your business with
POWERFUL Brand Identity

If you're not one of the first two or three names that come to mind when your prospect is ready to make a buying decision, you're not even in the game. And if you want the best shot at their business, you'd better be first on the list. Get up early Friday morning for this session (based on Larry's new book by the same title), and you'll take home brand-building and positioning tactics that you can use immediately to establish top-of-mind awareness in any market.

You'll learn how to write your own unique positioning statement, a key step in establishing your brand recognition and market superiority.
(If you don't have one now, you've got to come to Albuquerque!) You'll identify which of the four possible market positions you're in now, which one you might prefer to occupy, and what you have to do to get there. You'll analyze your key competitors' positions, and identify what it takes to compete effectively with each one. You'll come away primed to etch your brand indelibly in the hearts and minds of your buying public, and to build a solid foundation for long-term growth and profitability.
Review the Larry Mersereau, CTC website
www.promopower.com
for more information
The Funding Source and Service Provider Expositon will be held Friday, October 6, after the event. Educational sessions and the Annual Business Meeting will be held on Saturday, October 7.
You will become a Balloon Fiesta "VIP" and enjoy the International Balloon Festival from a private reserved area, away form the crowds and with comfortable seating indoors and out.
Enjoy this exclusive setting that includes delicious food and a private tent during the Mass Ascension, which is famous for being a top draw of the Festival.
UAEL is also providing transportation and admission to the event with paid registration so sign up ASAP to reserve your place at this exciting event .
Annual Conference & Exhibiton
Kim at 760-564-2227
or email at kim@uael.org
More information at: www.uael.org
Schedule of the International Balloon Festival:
http://www.aibf.org/scripts/index/list_events_total.php
You can see the balloons from the Embassy Hotel, where UAEL
has booked rooms. Register early as this is a popular event.
Click here for the hotel:
http://embassysuites.hilton.com/en/es/hotels/index.jhtml;jsessionid=YRSAQP3J
RBD14CSGBIVMVCQKIYFC3UUC?ctyhocn=ABQEMES
Exhibitor Layout (The choice of booth location is based in the order of conference registration, so register ASAP to secure your desired spot:)
http://www.uael.org/events/conferences/ace/exhibit.asp
----------------------------------------------------------------------------
Equipment Leasing Association
45th Annual Convention
October 22-24
JW Marriott Desert Springs Resort & Spa
Palm Desert, CA
LA Convention Registration Available Online!
For equipment lessors, the era of "business as usual" has ended. We face a future marked by some hard realities--a mature product, more competitive financing alternatives, greater regulation, greater transparency, less tolerance for certain traditional practices, and fewer opportunities for tax and accounting structures. Those are the realities, but it's what you do with them that matters. Companies willing to ask the tough questions, to discard outmoded ideas, to innovate and to take responsibility for the image and reputation of the industry will create their own place. The future belongs to those willing to create a whole new beginning for their company. The 45th Annual ELA Convention will address these issues.
Registration and all information about the Annual Convention are now available on-line at
http://www.elaonline.com/events/2006/AC/
Don't Wait! Register today for this premier industry event!
--------------------------------------------------------------

Graneri now available on CD—improved quality, too
http://www.learnerstrack.com/Default.aspx?tabid=218
--------------------------------------------------------------

"Is ITC back?"--Shawn Halladay
www.leasingnotes.com
Just when it looks like the regulatory world has done its best to curtail big ticket leasing, along comes something that might breathe a bit of fresh air into the market. Not that it was intentional, of course, but the Freight Rail Infrastructure Capacity Expansion Act, introduced by Senators Trent Lott and Kent Conrad, may do just that. If passed, the Act will provide a 25% tax credit for businesses investing in new rail track, intermodal facilities, rail yards, certain locomotives, or other rail infrastructure expansion projects. Railroads, ports, shippers, trucking companies, and other transportation-related businesses would be eligible for the credit. The level playing field endorsed by the ELA and upheld in past legislation, is sustained in this Act, ensuring that lessors also will be eligible for the credit.
The purpose of the bill is to help expand freight rail capacity and begin to prepare the nation's transportation infrastructure for the predicted 67% increase in freight traffic over the next 15 years. The key factor in the legislation is that the investment must increase capacity; therefore, the term `new qualified freight rail infrastructure property' does not include property which is replacing existing property if the property is located at the site of the existing property (whew!).
New qualified freight rail infrastructure property includes, inter alia, terminals, yards, roadway buildings, fuel stations, railroad signal, communication, or other operating systems, including components that must be installed on locomotives or other rolling stock, or intermodal transfer or transload facilities or terminals, including fixtures and equipment used therein. It does not include rolling stock or locomotives unless the locomotive increases overall taxpayer horsepower.
As I mentioned, there is language specifically addressing leasing, including a 90-day window so the lessor can take the credit on sale-leasebacks. Furthermore, any determinations as to increasing capacity or adding infrastructure are made through the eyes of the lessee, not the lessor. For example, under the special rules for leasing of locomotives, the increasing total horsepower requirement is determined with respect to all locomotives owned by, or leased to, the lessee. The lessor's ownership of any of these assets is not considered in determining the availability of the credit.
Of course, as in past law, the basis of any tax credit property must be reduced by the amount of the credit taken. The good news is that the depreciation on the remaining property is not subject to AMT, the credit can be used for AMT purposes, and the Section 179 expensing is still allowed. The credit will be available on qualified assets placed into service after December 31, 2006. I smell opportunity for rail, trucking, and intermodal lessors!
www.leasingnotes.com
Shawn D. Halladay
Managing Principal
124 South 400 East Suite 310
Salt Lake City, UT 84111-2135
Phone: (801) 322-4499
Fax: (801) 322-5454
E-mail: shalladay@thealtagroup.com
http://www.thealtagroup.com/bios-halladay.php
http://www.thealtagroup.com/pdd/course_catalog.php
---------------------------------------------------------------
### Press Release ###########################

"Housing market still good"
Al Schuler, economist for the US Department of Agriculture, reports that contrary to recent newspaper headlines, "this is still a good housing market (historically speaking) that is simply correcting to more sustainable levels (i.e., based on demographics). Some single family demand will be replaced by stronger multi family (rental) demand.
"This 'correction' and rebalancing is good for the market because if it were delayed for another year, the pullback would only be more severe."
"Energy prices continue to be a problem for most of the world's economy; global interest rates are still headed upward, and the political climate remains very unstable. It is remarkable that the U.S. (and world) economy has performed as well as it has the past 12 months – a testimony to its' resilience."
July housing starts fell 2.5% to 1.795 million (SAAR). Single family starts were down 2.3% to 1.452 million (SAAR). All regions pulled back with the exception of a small increase in the MW – the NE was down 7%; the South down 2.5%; West down 2.9%; while the Midwest was up less than 1%. Permits, a good indicator of what may happen in the next two to three months, fell 6.5%.
Analysis and outlook: The housing market fell for the fifth time in six months, to the lowest level (annual basis - SAAR) in two years. As noted by the "Dismal Scientist ( www.economy.com), "total starts are 13% below year ago levels, with single family down the most , off 17% while multifamily is off 10%. Regionally, the NE and MW are down 19% and 17% respectively, while the west is off 14% and the South 11% from year ago levels."
Because housing ( and related activity) is so important to the economy, particularly the past four to five years when it has contributed more than 20% to our GDP, there is concern over the potential impact of a cooling housing market on the overall economy. Although mortgage applications were up in August, the increase was entirely due to refinance applications which increased 4% for the week ending August 11 while purchase applications were down almost 1%. Furthermore, as house price increases continue to moderate, and even recede in some areas, the past practice of "using our home's equity as a piggy bank" will wane, and this will impact consumer spending. Additionally, inflation is still a concern, due to volatile energy prices and higher interest rates - - also capacity utilization is now at 82.4% which means factories can't increase production much more without causing inflationary pressures in the labor market and elsewhere in the supply chain. The latest CPI report tells us that overall inflation at the consumer level is up 4.2 YOY (year over year) while core inflation is up a strong 2.7% YOY. With these numbers (Industrial production and core CPI), it isn't a foregone conclusion that the Fed tightening is over. Some analysts are concerned that we may see a return of "stagflation" - slowing economy and inflation. Jury is still out on this one, but something to think about and be prepared for if it happens.
Courtesy of:
Carl Villella, CLP
President
Acceptance Leasing and Financing Service, Inc.
Airport Corporate Centre
894 Beaver Grade Rd., Suite 304
Moon Township, Pa. 15108
412-262-3225 Phone
412-262-1154 Fax
CVillella@acceptlease.com
### Press Release ###########################

Popular, Inc. Declares Cash Dividend
SAN JUAN, Puerto Rico, -- At its meeting held on August 16, 2006, the Board of Directors of Popular, Inc. declared a cash dividend of $0.16 per common share. The dividend is payable on October 2, 2006, to shareholders of record at the close of business on September 8, 2006.
Popular, Inc. is a full-service financial services provider with operations in Puerto Rico, the United States, the Caribbean and Latin America. As the leading financial institution in Puerto Rico with over 280 branches and offices, the Corporation offers retail and commercial banking services through its banking subsidiary, Banco Popular de Puerto Rico, as well as investment banking, auto and equipment leasing and financing, mortgage loans, consumer lending, insurance and information processing through specialized subsidiaries. In the United States, the Corporation has established the largest Hispanic-owned financial services franchise, providing complete financial solutions to all the communities it serves. Banco Popular North America operates over 135 branches in California, Texas, Illinois, New York, New Jersey and Florida, as well as 112 financial services stores under the name of Popular Cash Express. The Corporation's finance subsidiary in the United States, Popular Financial Holdings, operates nearly 200 retail lending locations offering mortgage and personal loans, and also maintains a substantial wholesale broker network, a warehouse lending division, loan servicing, and an asset acquisitions unit. PFH, through its newly acquired subsidiary E-Loan, provides online consumer direct lending to obtain mortgage, auto and home equity loans. The Corporation continues to use its expertise in technology and electronic banking as a competitive advantage in its Caribbean and Latin America expansion, through its financial transaction processing company, EVERTEC. The Corporation is exporting its 112 years of experience through the region while continuing its commitment to meet the needs of retail and business clients through innovation, and to fostering growth in the communities it serves.
### Press Release ###########################

Newest Version of Rapport® from International Decision Systems, Inc.
Delivers Enhanced Usability, Integration, Security, and Technology
MINNEAPOLIS, Minn. – International Decision Systems, Inc. has announced that version 5.6 of its Rapport® software is now available for download by current users, and as the base system for new Rapport clients. The latest release of this leading front-end asset finance solution continues its evolution with key market-driven advances in four important categories:
- Usability
- Integration
- Technology
- Security and Regulatory Compliance
Enhanced Usability and Integration
In Rapport version 5.6, a new automated process is available to cancel applications that were approved, but never finalized or booked. Also, cancelled setups can now be retained and easily reactivated, further minimizing any need to re-enter data. Many improvements in navigation extend the impact of Rapport in streamlining data entry and workflow.
With the introduction and integration of Web Services Rules, users can now make calls to a web service directly from an individual Rapport input form. Such calls can be associated with designated input fields, enabling easy integration of address lookup, tax calculation, and OFAC software into standard business processes.
Enhanced Technology and Security/Compliance Capabilities
Rapport version 5.6 is certified to run on Microsoft SQL Server 2005, the current generation of this premier database. Also, conversion software improvements produce substantially better output quality when users convert Microsoft Word documents to PDF.
Security capabilities associated with "change password" functionality have been enhanced. In addition, system administrators can monitor and document individual user access within Rapport RulesÔ for greater assurance that only authorized staff members are performing critical business processes.
About Rapport from International Decision Systems®
Originally introduced in 2002, Rapport has been selected by more than 35 prominent asset finance companies to streamline and better manage their lease and loan origination process. With its continued evolution on a semi-annual new-release schedule, Rapport continues to gain market share and offer important new benefits in business productivity and flexibility.
Rapport has opened new doors for businesses seeking greater efficiency, flexibility, and competitive advantage in their origination-through-booking operations. This software solution's built-in Rapport Rules™ engine makes it highly adaptable for organizations focused on business transformation and process enhancements. Designed to link easily with any portfolio management system, including LeaseEnterprise®, InfoLease®, and ProFinia™ software packages, Rapport provides real-time communication to all levels of an organization, including controlled visibility for vendors and dealers.
International Decision Systems delivers Rapport with a standardized selection of essential screens, workflow, basic rules, and web service connections for credit bureau access. These pre-configured tools enable rapid adoption and beneficial use of the system, and they also serve as an excellent guide for further developing a fully configured, company-specific solution.
About International Decision Systems, Inc.
International Decision Systems is the global leader in developing asset finance portfolio management software and services. Headquartered in Minneapolis, Minnesota, International Decision Systems also has offices in London, Sydney, Singapore, and Bangalore, India. International Decision Systems offers the largest and most experienced global consulting, implementation, and technical support teams in the asset finance industry. For additional information, visit www.idsgrp.com or call 1-866-465-9393 to reach global headquarters. To reach the IDS European office, call +44.1256-302000.
### Press Release ###########################

Edgeware Analytics' ScoreEdge
Small Business Loan Source to Use Edgeware Analytics' ScoreEdge and Oscore Small Business Credit Scores to Improve Loan Origination Decisions National SBA Lender to Use Data-Driven Models for More Profitable Small Business Credit Approvals
SAN DIEGO, CA -- - Edgeware Analytics, Inc., an innovative provider of decision tools for small business lenders, has announced today that Small Business Loan Source, LLC (SBLS) is relying on the ScoreEdge™ and Oscore™ small business loan decision models to improve origination decision accuracy.
ScoreEdge is an online, real-time decision tool that provides greater insight into the risk of loan approvals. Edgeware Analytics developed the statistical model by analyzing thousands of SBA and Conventional loans and their subsequent performance. ScoreEdge examines the same application time data available to the loan officer and returns a three digit score that helps predict the loan's future performance.
Oscore complements SBLS' traditional due diligence techniques by providing an objective, data-driven evaluation of the most critical components of the lending decision -- assessing borrowers' management. The Oscore Management Assessment is delivered in the form of a questionnaire that can be conveniently completed by applicants in less than ten minutes. Answers are scored by Edgeware's proprietary algorithm yielding an empirical management assessment score that is statistically proven to predict future loan performance. Oscore's patent pending credit psychometry technology provides lenders the first truly objective assessment of management, a critical factor in loan performance previously assessed only subjectively.
Highlighted Links
Learn more about ScoreEdge
Learn more about Oscore
"We are continuously searching for new technologies to improve our lending operations," said John Schulte, President and Chief Operating Officer of Small Business Loan Source, LLC. "I expect Edgeware's decision models -- ScoreEdge and Oscore -- to give us additional risk insight, and with it, reason to say yes to worthy business borrowers."
"Edgeware is very excited that Small Business Loan Source has chosen us as their decision model provider," said Mike Rozman, President of Edgeware Analytics. "SBLS is one of the largest originators of SBA loans in the United States and we are proud to assist with their strategic growth objectives."
About Edgeware Analytics, Inc.
Edgeware Analytics, Inc., an innovative provider of customized and generic decision tools to lenders, combines expertise in statistical modeling and credit evaluation to create profit-enhancing predictive models. Used by national lenders, certified development companies and community banks; Edgeware's ScoreEdge™, ScoreEdge504™, and Oscore™ products work in conjunction with a lender's established underwriting procedures to measurably improve the accuracy of small business lending decisions. Additional information can be found at: www.EdgewareAnalytics.com.
About Small Business Loan Source
Small Business Loan Source, LLC (SBLS) is a nationally licensed, direct SBA Non-Bank Lender specializing in 7(a) lending. Based in Houston, TX, they are authorized to make loans nationally. As a non-bank, their sole business is originating, funding and servicing SBA loans with their own capital. They are owned by First Bank, Inc., St. Louis , MO, one of the largest privately-owned bank holding companies in the United States. Additional information can be found at: http://www.sbls.com/.
Contact:
Mike Rozman
888-672-6730
Email Contact
### Press Release ###########################
--------------------------------------------------------------

News Briefs---
Tax Receipts Reduce 2006 Deficit Forecast
http://www.washingtonpost.com/wp-dyn/content/article/2006/08/17/
AR2006081701168.html
Golden West settles class-action suit related to Wachovia merger
http://www.snl.com/interactivex/article.aspx?CdId=A-4596340-12129
Bank of America plans $1b private equity fund in Boston
http://www.boston.com/business/globe/articles/2006/08/17/
bank_plans_1b_private_equity_fund_in_boston/
Foreclosures soar in North Texas
http://www.dallasnews.com/sharedcontent/dws/dn/latestnews/stories/
081806dnbusforeclosure.317270a.html
Just call us WaMu now, Washington Mutual says
http://seattletimes.nwsource.com/html/businesstechnology/
2003204621_wamuname17.html
Parking-Lot Dentistry Is Finding Its Niche
http://www.nytimes.com/2006/08/17/business/17edge.html?_r=1&oref=slogin
Mel Gibson Pleads No Contest in DUI Case
http://www.ajc.com/hp/content/shared-gen/ap/Recordings/Mel_Gibson.html
Tyco wife seeks divorce/Karen Kozlowski wants half of ex-CEO's assets.
http://www.usatoday.com/money/industries/manufacturing/
2006-08-16-kozlowski-divorce_x.htm
Median Prices of homes in 100 cities
http://www.usatoday.com/money/economy/housing/2006-08-15-q2-metroprices.htm
---------------------------------------------------------------


You May have Missed---
Fed official: Increases in rates may not be over
---Inflation's a concern, not recession, he says
http://www.boston.com/business/globe/articles/2006/08/17/
fed_official_increases_in_rates_may_not_be_over/
----------------------------------------------------------------


"Gimme that Wine"
Minnesota wines: ripe on the vine
http://www.duluthsuperior.com/mld/duluthsuperior/living/15281054.htm
Living history at La Jota (great winery at Howell Mountain, Napa)
http://www.napavalleyregister.com/articles/2006/08/17/features/
food_and_wine/iq_3551056.txt
A Zin Oasis in Mexico's Dusty Hills—Eric Asimov, New York Times
http://www.nytimes.com/2006/08/16/dining/16pour.html?ex=1155873600&en=
966b6820af530d0c&ei=5087%0A
Baby Boomer Icon Reflects on a Great Year: Actor Fess Parker Turns 82
http://sev.prnewswire.com/agriculture/20060816/SFW05016082006-1.html
Wine Prices by vintage
http://www.winezap.com
http://www.wine-searcher.com/
US/International Wine Events
http://www.localwineevents.com/
Winery Atlas
http://www.carterhouse.com/atlas/\
Leasing News Wine & Spirits Page
http://two.leasingnews.org/Recommendations/wnensprts.htm
--------------------------------------------------------------

Restaurant Review
PortaBella
Ocean Avenue, south side, between Lincoln and Monte Verde
Carmel-by-the-Sea, California
831/624-4395 for reservations (not necessary, but helpful)
http://www.carmelsbest.com/portabella/
This is a sister restaurant of my favorite Anton & Michel, located on the main drag, where you can sit out front, or inside. They have a special room where you can bring your dog. I have eaten here many times with our dogs.
Often the room is full. You would be surprised how well the animals behave. The food is delicious. A great wine list, too. Also not expensive.
The style is "Mediterranean country" open daily for lunch and dinner, and also enjoy a late afternoon cocktail or wine sitting outside, watching the people walk by.
For whites, I recommend the Rombauer Chardonnay, big and favorable California wine. Sonoma-Cutrer is another favorite. In fact, you can't go wrong from their list, with some very good buys.
Or the reds, too. What restaurant can you get a Heintz "Bella Oaks," Napa, 1998 for $95 or a Stag's Leap Wine Cellars "Artemis", Napa, 2001 for $75 or Sliver Oak, Alexander Valley, 1999 for $95.00. These are below retail prices at a bottle shop, let alone a restaurant ( you should visit the wine and cheese shop in Carmel Plaza if you want to fine rare California wines.)
As for the menu, when the Monterey Sand Dabs are fresh, wow. Paella Valenciana. Rack of Lamb Provençale.
They also have some great specials and wonderful desserts.
Carmel shops have treats and water outside their shops, want you to bring your dog inside, and is a very friendly town. This restaurant is particularly friendly to animals, plus has great food and great wine at reasonable prices.
(for other reviews: please go here:
http://two.leasingnews.org/Recommendations/rstrnt.htm 0
----------------------------------------------------------------

Calendar Events This Day
Bad Poetry Day
www.wellcat.com
Hawaii Admission Day Holiday
The third Friday in August is observed as a state holiday each year, recognizing the anniversary of Hawaii's statehood. Hawaii become the 50 th state August 21, 1959.
----------------------------------------------------------------

If you doubled one penny every day for 30 days, you would have $5,368,709.12.
http://www.al6400.com/blog/2006/07/10/a-penny-doubled-everyday/
----------------------------------------------------------------

Today's Top Event in History
1872- The first mail-order catalogue was published by Montgomery Ward. It was only a single sheet of paper. By 1904, the Montgomery Ward catalog weighed four pounds. Households throughout the US did not have to live or visit a major city to obtain any product.
----------------------------------------------------------------

This Day in American History
1587-The first child born of European parents was Virginia Dare, born at Roanoke Island, in the future state of North Carolina. She was the daughter of Ananias Dare and Eleanor(Whie) Dare. Only the first nine days of her life are known to history. Her parents were part of a group of 150 settlers, including 25 women and children, who left England on May 8,1487, in three vessels. They landed at Cape Hatteras on July 222 and cruised up what is now Pamilco Sound to the "iland called Roanoac." Two vessels returned to England immediately. The third, with John White aboard, sailed of England on August 27, nine days after Virginia Dare's birth, to acquire more supplies. When White returned in 1590, the colonists had vanished and their fort was in ruins. Some guess it was a hurricane, but historians believe it was a dispute with local Indians that lead to the disappearance of the settlers. Another source states: The first European child born in North America is probably Snorri who was born in Vinland (the wooded land in North America that was visited and named by Leif Eriksson about the year AD 1000. Its exact location is not known, but it was probably somewhere along the Atlantic coastline of what is now eastern or northeastern Canada) around the year 1000.
1688 -Puritan clergyman John Bunyan, 69, preached his last sermon, before dying 13 days later. In 1678 he had authored Pilgrim's Progress, an allegory describing the difficulties encountered in the Christian life, while journeying through this world.
1774-Birthday of Explorer Merriweather Lewis (Lewis & Clark)
http://memory.loc.gov/ammem/today/aug18.html
1852- The roots of the Baptist General Conference were planted when Swedish immigrant pastor Gustaf Palmquist baptized his first three converts in the Mississippi River at Rock Island, Illinois. Today, the denomination numbers about 140,000.
http://www.bgcworld.org/cservice/bgcglnce.htm
http://www.biblio.com/books/31219.html
1856-In San Francisco, the Committee of Vigilance voluntarily disbanded after a parade of 6000 armed men. The committee's headquarters became a temporary museum.
1862 - The Sioux Indians began an uprising, eventually crushed, in Minnesota.
1872- The first mail-order catalogue was published by Montgomery Ward. It was only a single sheet of paper. By 1904, the Montgomery Ward catalog weighed four pounds. Households throughout the US did not have to live or visit a major city to obtain any product.
1915- The Boston Braves open Braves Field defeating the Cardinals, 3-1.
1918-Sax player Eddie Shu birthday, born Brooklyn, NY.
1920—Drummer Don Lamond born Oklahoma City, OKla.
1920- the Nineteenth amendment was added to the US Constitution extending the right to vote to women. The historians say it was handsome Warren G. Harding who wanted women to vote for him (he also had quite a taste for the ladies, and died here in San Francisco). There was over 100 years of women's suffrage.
1922-Birthday of actress, Shelley Winters. She won Academy Awards for her work in The Diary of Anne Frank (1959) and A Patch of Blue (1965) and she was nominated twice more. Her autobiographies Shelley, also known as Shirley (1980) was a runaway best seller, one of the first woman's kiss and tell insider revelation of Hollywood. A noted actor, she conducted acting classes for some of the screens best actors.
1925 - During the late morning hours a severe hailstorm struck southeastern Iowa completely destroying crops along a path six to ten miles wide and 75 miles long. The hail also injured and killed poultry and livestock, and caused a total of 2.5 million dollars damage. The hailstorm flattened fields of corn to such an extent that many had to leave their farms in search of other work. It was one of the worst hailstorms of record for the nation.
1932-Mildren Bailey first records "Rockin' Chair," NYC (VI 24117
1937—Actor Robert Redford is 67 today, born in Santa Monica, California.
1943 - Betty Smith's novel, A Tree Grows in Brooklyn, concerning life in the Brooklyn slums, was published and became a best-seller. It was made into a film a few years later starring juvenile actress Peggy Ann Garner, and earned an Oscar for Best Supporting Actor for James Dunn.
1945—Top Hits
If I Loved You - Perry Como
I Wish I Knew - Dick Haymes
Till the End of Time - Perry Como
Oklahoma Hills - Jack Guthrie
1949 - Ralph Flanagan and his orchestra recorded their first tune on wax, "You're Breaking My Heart".
1953—Top Hits
No Other Love - Perry Como
I'm Walking Behind You - Eddie Fisher
Vaya Con Dios - Les Paul & Mary Ford
Rub-A-Dub-Dub - Hank Thompson
1954 - James E. Wilkins became the first Africa-American to attend a United States Cabinet meeting. He was Assistant Secretary of Labor and attended because the Secretary and Under-Secretary were away.
1956-Elvis Presley's "Hound Dog" enters the R&B chart at #11. Peacock records releases Big Mama Thornton's original version the same day. It was an R&B Number One for Thornton in 1953
1956-Little Willie John's original version of "Fever" enters the pop charts at #24. The song will be a big hit for both the McCoys and Peggy Lee
1958 - The "Mambo King," Perez Prado, received one of the first gold records to be awarded by the Record Industry Association of America (RIAA) when his single, "Patricia", was certified as having sold more than one million copies.
1960 - The first commercially-produced oral contraceptive, Enovid 10, was introduced in Skokie, Illinois.
1961—Top Hits
Tossin' and Turnin' - Bobby Lewis
I Like It Like That - Chris Kenner
Last Night - Mar-Keys
I Fall to Pieces - Patsy Cline
1962-Peter, Paul & Mary's "If I Had A Hammer" is released.
1963-James Meredith, the first Black person admitted to the University of Mississippi, graduates from University of Mississippi.
1964 - No. 1 Billboard Pop Hit: "Where Did Our Love Go," The Supremes. It is the group's first hit.
1969—Top Hits
In the Year 2525 - Zager & Evans
Honky Tonk Women - The Rolling Stones
Sweet Caroline - Neil Diamond
Workin' Man Blues - Merle Haggard
1970 - No. 1 Billboard Pop Hit: "Make It with You," Bread.
1977-Funeral services for Elvis Presley are held at Graceland. Inside are 150 mourners, outside are 75,000. Presley was entombed in a white marble mausoleum at Forest Hill Cemetery in Memphis near the grave of his mother, Gladys.
1977 - The Police Play their first gig without original guitarist Henri Padovani at Rebecca's Club in Birmingham, England. The Police were originally formed by Sting (Gordon Sumner), Stewart Copeland, and Henri Padovani. A fourth member, Andy Summers, joined later as a second guitarist. Padovani left the band soon thereafter, leaving the Police, once again, a trio. It is this trio which delivered such pop hits as "Every Breath You Take," "Can't Stand Losing You," and "Roxanne."
1977—Top Hits
I Just Want to Be Your Everything - Andy Gibb
I'm in You - Peter Frampton
Best of My Love - Emotions
Rollin' with the Flow - Charlie Rich
1982 - At Wrigley Field in Chicago, Illinois, the longest baseball game, to that date, was played. It lasted 22 innings before the Los Angeles Dodgers beat the Cubs 2-1. Having started the previous day, the game had been postponed, after 17 innings, because of darkness.
1985—Top Hits
Shout - Tears For Fears
The Power of Love - Huey Lewis & The News
Freeway of Love - Aretha Franklin
Highwayman - Waylon Jennings/Willie Nelson/Johnny Cash/Kris Kristofferson
1986 - Jim Kelly signed with the National Football League's Buffalo Bills for an estimated $7.5 million, over five years. Formerly of the Houston USFL, the contract made Kelly the highest paid in the NFL .
1986-Bon Jovi releases its "Slippery When Wet" album.
1987 - Thirteen cities in the eastern U.S. reported record high temperatures for the date, including Orlando FL with a reading of 98 degrees, and Portland ME with a high of 94 degrees. Newark NJ reached 90 degrees for the thirty-sixth time of the year, their second highest total of record
1987 - Pro-football player Earl Campbell, the "Tyler Rose", announced his retirement. The 1977 Heisman Trophy winner, Campbell, played eight seasons with the National Football League and was a star for the Houston Oilers.
1988 - Twenty-two cities, from the Carolinas to the Upper Ohio Valley, reported record high temperatures for the date, pushing the total number of daily record highs since the first of June above the 1100 mark. Afternoon highs of 102 degrees at Greensboro NC and 105 degrees at Raleigh NC equaled all-time records. Evening thunderstorms in Montana produced wind gusts to 75 mph at Scobey.
1988 -Republican Convention in New Orleans select Bush-Quayle ticket
1992 - Basketball star Larry Bird, after 13 years with the Boston Celtics, announced his retirement.
1994—Top Hits
Stay (I Missed You) (From "Reality Bites")- Lisa Loeb
I 'll Make Love To You- Boyz II Men
Fantastic Voyage- Coolio
Wild Night- John Mellencamp With Me Shell Ndegeocello
1997-The Rolling Stones announce the plans for their upcoming "Bridges To Babylon" tour in grand style. The band rolls up to the Brooklyn Bridge in New York in a red '55 Cadillac with Mick at the wheel.
1999-Top Hits
Genie In A Bottle- Christina Aguilera
Bills, Bills, Bills,-Destiny s Child
Tell Me It s Real- K-Ci
Summer Girls- LFO
1999 - DMX and Lauryn Hill are the big winners at the 1999 Source Hip-Hop Awards at the Pantages Theater in Hollywood. DMX goes home with artist and live performer of the year, while Hill takes album of the year and new artist, solo.
--------------------------------------------------------------


Baseball Poem
The Batter

From the book

by Paul B. Janeczko, Carole Katchen (Illustrator)
He approaches the plate,
ponderous,
swinging smoothly
in slow motion
knowing his choice is simple:
swing or not.
As he paws
the back line of the batter's box,
matching concentration and stare
with the pitcher,
he knows
indecision
or
hesitation
makes failure likely.
Pitcher rocks.
Batter waits.
Then, in the time it takes
a happy heart to beat,
decides.
--------------------------------------------------------------

SuDoku
The object is to insert the numbers in the boxes to satisfy only one condition: each row, column and 3x3 box must contain the digits 1 through 9 exactly once. What could be simpler?
http://leasingnews.org/Soduku/soduko-main.htm