3 Regional Sales Opportunities
NY/NJ; Dallas & Atlanta/Nashville
Manage existing accounts and develop relationships. Min. Req. 3 years equip. leasing sales or strong leasing operations experience. For more information, click here:

Wednesday, August 23, 2006
Headlines---
Up-Date: formula for figuring rate
Classified Ads---Asset Management
ELA to become "ELFa"--by Kit Menkin
1991-Rejects "Finance" in the name
1979---AAEL to move to Virginia
Classified Ads---Help Wanted
The Bizarre NorVergence Leases
The Saga of Kuumba
"Maybe this is stupid?"
Who called for a Taxi?
Cartoon-Hippocrates Off the Record
Sales makes it Happen—by T. Winders
"What is a professional sales person?"
Jeffrey Taylor,CLP,New Book Available
"The Future of Equipment Leasing"
Sterling Financial 3rd Q Dividend
Asset Lifecycle Mgmt./Alta Group
Siemens Finance & Leasing expands
News Briefs---
You May have Missed---
"Gimme that Wine"
Calendar Events
Snapple Real Facts
Today's Event in History
This Day in American History
Baseball Poem--Tim Peeler
SuDoku Puzzle
######## surrounding the article denotes it is a "press release"
------------------------------------------------------------------

Up-Date: formula for figuring rate
In Monday's article on Calculators, Leasing News wrote:
"A reader asked us for a program that would calculate his commission based on a lease factor. Many founders and equipment leasing companies offer these programs on line, for free. Some allow you to download the program. Excel can also do this easily."
Bob Teichman, CLP, sent us the correct formula:
ADV:PMT=(-PV-FVx(SPPV(I%YR÷12:N)))÷(USPV(I%YR÷12:N-#ADV)+#ADV)
"This is a very difficult formula to copy correctly, whether on paper or on the calculator.
"I use this formula in my pricing classes, and it is very useful as it will solve for any of the leasing variables, given any number of advance payments, including rate factor, cost, term, yield (or rate), and residual. As shown above, the formula is only for leases or loans which are paid monthly and where payments are level. However, the formula could be easily adapted to other payment periods (quarterly, for instance). You would have to use a difference formula, or a program such as T-Value, to calculate skip or step payment structures.
"Thanks for printing the information about on-line calculators. I continually refer people to your list."
Monday's article, now up-dated on the web:
http://www.leasingnews.org/archives/August%202006/08-21-06.htm#update
--------------------------------------------------------------

Classified Ads---Asset Management
Kiona Vineyards and Winery, Benton City, WA
Austin, TX
20+ years exper. lease/finance. P & L responsibility, strong credit & collection management, re-marketing& accounting. Computers, construction, auto & transportation. Both commercial/ consumer portfolios.
Email: kmalone@austin.rr.com
Bloomfield Township, MI
15+ yrs experience asset management and credit analyst. Leadership and training skills. Audited returns, max residual, lease end and resale negotiator.
E-mail: cmcozzolino@msn.com
Boston, MA
10yrs exp structuring/modeling sophisticated lease/ loan products. Expert programmer: customized portfolio mgmt, securitization, economic capital & pricing applications. Available for contract work.
E-mail: lease_structuring@yahoo.com
Chicago, IL
MBA, 15+ years exp. Long history of success in maximizing residual position through outstanding negotiation skills & lease contract management. Third party re-marketing, forecasting etc...
email: jgambla@aol.com
Chicago, IL
2+ Years Exp. Asset Remarketing Transportation/ Medical/Cosmetic Equipment; Superior End Of Lease Negotiation Skills; Comprehensive Buyer Contacts; Available Immediately For Assignment
Email: Lonnie0168@comcast.net
Princeton, NJ
Asset management/credit/collection
20+ years experience in equipment financing. Last five years in Asset Management including remarketing, end of lease negotiations, equipment and market evaluations
E-mail: bgaffrey@earthlink.net
Sausalito, CA
Sr. Corp. officer, presently serving as consultant, fin. service background, M&A, fund raising, great workout expertise, references
Email: nywb@aol.com
Sonoma, CA
20+ years managing/ maximizing residual values, exp. computers/ hi-tech mfg. Excellent negotiation skills. Outstanding 3rd party contacts/buyers. Created deal winning structures-established residual values.
Email: dfeltman@yahoo.com
Wilton, CT
18 years exp. in IT and High Tech leasing industry. Residual forecasting, workouts, off-lease sales, mid-term restructures, auctions, all aspects of remarketing and equipment management.
Email: charrer@hotmail.com
For a full listing of all "job wanted" ads, please go to:
http://64.125.68.91/AL/LeasingNews/JobPostings.htm
To place a free "job wanted" ad, please go to:
http://64.125.68.91/AL/LeasingNews/PostingForm.asp
* http://www.kionawine.com/History/kionahistory.htm
400 wineries and nine federally recognized American Viticultural Areas (AVAs) in the state.
--------------------------------------------------------------

ELA to become "ELFa"
by Kit Menkin
The Equipment Leasing Association to change its name and focus more on advocacy at all political levels, according to their official internet news media, ELTnews.
Michael J. Fleming, CAE
In the final days of his 27 year "watch," Mike Fleming, CAE, tried his best with New York Attorney General Eliot Spitzer regarding NorVergence leases, even presenting a "white paper," then with Sen. Chuck Grassley (R-Iowa) call to end " abusive leasing tax shelters that allow corporations to claim tax deductions for sewers, bridges and subways that are owned by foreign countries or paid for with U.S. taxpayer dollars," and finally FASB wanting to end "off balance" sheet terms and call most leasing actually "finance."
ELFa President Ken Bentsen
It is obvious that the ELA steering committee, along with Mr. Fleming, saw the need for Ken Bentsen, former Texas US congressman and Washington, D.C., lobbyist. That he had no association management experience was evidently not considered as important, particularly due to the 25 member professional staff and excellent programs in place.
ELFa Chairman Paul A. Larkins
ELFa Chairman Paul A. Larkins told ELTnews, " The ELA Executive Committee met August 14-16 in Edwards, Colorado to prepare a new strategic plan for the association. The ELA staff led by President Ken Bentsen (former US congressman and Washington, DC, lobbyist.editor) presented recommendations for a new multi-year strategic plan designed to establish the association as a forum for industry development, platform for advocacy and the principal resource for industry information.
"The Executive Committee also heard from Public Strategies, Inc., a consulting firm retained to conduct an in-depth survey of a representative cross-section of members. Among the consultant's many findings was the clear recognition that member companies have, in many cases, expanded their product offerings beyond those of just leasing. The data indicates that today association members participate across a broad spectrum of commercial and governmental finance sectors. After considering and amending the staff recommendations and the data presented by our consultants, the Executive Committee directed the staff to prepare a final strategic plan for approval at a September 18 Executive Committee meeting.
"The new strategic plan as recommended by the Executive Committee calls for the ELA to increase its advocacy on behalf of the equipment leasing and finance industry as it relates to public policy, media, financial markets and the business community. Specifically, it calls for the association to undertake efforts to establish and leverage the profile of the equipment finance industry as a critical sector of commercial finance. Furthermore, the plan seeks to increase leadership and member participation in and direction of ELA policy and activities. And, it calls for increasing ELA outreach within existing member companies as well as targeting potential new members as the ELA's mission and vision encompass representing all facets of the equipment leasing and finance industry as a key sector of commercial finance and capital formation.
"To that end, the Executive Committee unanimously recommended to the Board of Directors that the ELA change its name to the Equipment Leasing and Finance Association to ensure that members, customers, policy makers, markets, the media and the public understand the true breadth of the industry as it has evolved and the critical role it plays in the economy. This action follows on recommendations provided to the Executive Committee by the Business Council Steering Committees and is fully intended to represent the growth, development, and strength of our sector of finance. Further, the Executive Committee requested that the Board convene a special meeting in September to consider this forward-looking proposal. The Executive Committee believes that taking this action now is prudent as it reflects the association's new strategic plan and direction.
"The $230 billion equipment leasing and finance industry is a growing and dynamic sector of commercial finance. This growth underscores the financial expertise our members bring to a market place that is constantly changing. The Executive Committee believes the association's name, activities and programs, on behalf of the membership, should clearly and forcefully reflect that expertise and breadth of market. "
--------------------------------------------------------------

Archives—October, 1991—"AAEL to become ELA"
Rejects "Finance" in the name----
American Association of Equipment Lessors Chairman John Dean announced in October, 1991 that on November 6, members would vote on changing the name to Equipment Leasing Association.
"'...the name of the association was confusing too many people and it did not communicate well, 'explains AAEL Chairman John Deane.
"'The new name will tell quickly and clearly what the association is," Deane continues. "It also will reflect that the equipment leasing industry is made up of many interest that play critical roles in the success of the industry, including lessors...'
"Most focus group participants wanted "equipment" and "lease" or "leasing" included in the name. All agreed that lessor is not a good word. Several wanted to be certain that the name conveyed that this is an American association.
"One of the early considerations was whether 'finance" should be included. This raised a bigger question for the Board of Directors.
What does the association stand for? Equipment leasing? All leasing? Secured lending? All equipment finance?
"At the spring meeting, the Board spent several hours determining what the future focus of the association should be. Many members do both lending and leasing, however, the board decided the association could only be an advocate for one type of financial product---equipment leasing. To broaden the scope would be to dilute or neutralize the association's work in representation and promotion, especially when conflicts occur. Hence, finance was not included.
"As a result, a name was developed that quickly and clearly states what the association represents: EQUIPMENT LEASING.
"If approved, the official effective date will be March 31, 1992. In the meantime, a transition in name, logo, public relations and legal documents will be initiated."
Volume III, No. 9 "Equipment Leasing Today," October, 1991
--------------------------------------------------------------

Archives—1979---AAEL to move to Virginia
From Leasing Digest, September, 1979, UK publication:
"IN AMERICA
"Record turn-out at Reno Convention
"There was a record turn-out of some 1,500 people at the annual convention of the American Association of Equipment Lessors, this year held in Reno, Nevada, from September 16-19. The AAEL President, Sam Eichenfield, described 1979 as being the most significant in the history of the Association, because it was the year in which it became active rather than reactive.
"This year the AAEL moved its headquarters from Milwaukee, Wisconsin, to Washington, DC. For the long standing and respected Secretary Sidney R. Rose, this is retirement year and his last Convention. In 1966 he joined the young association of 23 members, and it has since then grown massively in membership. (ELA started in the year 1961.)
"With the move to Washington comes the appointment of the new Executive Secretary, Michael J. Fleming. Now in temporary offices in Washington he will move to new offices at 1700 North Moores Street, Arlington, VA 22209, from November 1. A sign of the importance of the new location lies in the fact that a reception for US Congressmen is being planned for October 22 when the AAEL will be asserting itself as an effective voice in the political lobby."
----------------------------------------------------------------

Classified Ads---Help Wanted
Marketing Specialist


ELD Marketing Specialist
Walnut Creek, CA
Serve as a liaison between the leasing department and several hundred brokers . Requires a BA/BS; 3+ years of leasing and contract experience; Click here for detailed description & resume submission info.


Office Administrator

Office Administrator
Deerfield, Illinois
Proficient in Microsoft Office, 2 years admin. minimum report directly to Director of Operations. To learn more, please click here.

Sales


3 Regional Sales Opportunities
NY/NJ; Dallas & Atlanta/Nashville
Manage existing accounts and develop relationships. Min. Req. 3 years equip. leasing sales or strong leasing operations experience. For more information, click here:


RETAIL MERCHANT VENDOR SALES
Outstanding opportunity for established vendor sales professional to introduce a cash advance product that vendors can utilize to facilitate the sale of their products. To apply, please send resume to applicant@1rstfunds.com.

--------------------------------------------------------------

The Bizarre NorVergence Leases
The Saga of Kuumba
"Maybe this is stupid?"
Who called for a Taxi?

- by Christopher Menkin
Part I
The Saga of Kuumba
The Kuumba House Dance Theater is a non-profit organization in Houston, Texas, caught in the middle of two bankruptcy trustees, the Texas attorney general, and Preferred Capital creditors.
"Kuumba House is a performing arts company that preserves, creates, teaches and presents the cultural experience of African art forms through dance, theatre, music and other creative expression."
www.Kuumbahouse.org
"Children's Dance Classes -- a dance education program that offers opportunities for youth, ages 6-17, to experience activities designed to nurture and explore their creative abilities through jazz, ballet and African dance."
www.Kuumbahouse.org
The Kuumba House Dance Theater was organized by Lindi Yeni Suiaiman. She is not a big-time lessee of phone equipment. She is a dance instructor for a charity. Preferred Capital sued her personally about a month ago in Ohio, as she personally guaranteed what she thought was a telephone service agreement, a booklet of paperwork that she signed to save telephone costs, she thought.
This situation is typical of those who were defrauded by NorVergence and now find themselves caught up in a legal dilemma that often can turn out to be more costly than what they owe.
The case in Ohio demands "...judgment against the Defendants, Kuumba House, Inc. and Lini Yeni Sulaiman, jointly and severally, the amount of Nine Thousand, Four Hundred, Ninety and 71/100 dollars($9,490.71) together with costs interest, attorney fees and such further relief as this Court deems appropriate."
"Actually the point is very simple," according to attorney Scott Mackenzie, who is representing his client gratis.." The Texas NorVergence default judgment seemingly issues a permanent injunction against the enforcement of the any lease agreement obtained by NorVergence. It makes no distinction between assigned leases and leases retained by NorVergence at the time of its bankruptcy,
"That is the argument against the Texas AG Default, namely that assigned leases are somehow different and not subject to the injunction, "he further explained. "What Kuumba House seeks to do is have the judge clarify his injunction and halt all collection activities as to Preferred Capital, since the receiver declared herself not subject to the injunction in her affidavit."
http://leasingnews.org/PDF/Kuumbahouse_Show_Cause.pdf
Donald Scott Mackenzie, Attorney at Law
9603 White Rock Trail, Suite 324
Dallas, TX. 75238
(214) 245-4625
fax (214) 764-0780
email: dallaslaw@gmail.com
Webpage: www.scottmackenzie.com
Part II
"Maybe this is stupid?"
In reality, IFC Credit Corporation, Morton Grove, Illinois was seeking $11,743 in the case of Specialty Optical d/b/a SOS in Texas. They were originally going to pay $24,723.51 to NorVergence, but in the course of the trial it was "discovered" they had a "hold back." ( see story and transcript footnote)
What did this move get them?
"IFC takes nothing on it's counterclaim. SOS shall recover court costs and reasonable attorney fees in the amount of $45,000.00 for trial, $30K for appeal, and $15 K for a petition for review to the Supreme Court of Texas, and $15K for responding to any unsuccessful appeal by IFC to the Supreme Court of Texas in the event the petition for discretionary review is granted per the parties stipulation."
In addition, when the "holdback" was considered by Judge Sally Montgomery:
ORDERED that IFC Credit Corp. ("IFC") shall send letters to all lessees against which it has made claims under leases or rental agreements acquired form NorVergence and explain to each lessee the precise amount of money that was delivered to NorVergence for the lease, as well as what amount was held back, the basis for such holdback, and the manner in which the holdback was applied in the accounting records of IFC.
In addition, "$13,600.00 as part of the sanctions in this case, which will also reimburse Specialty Optical for the fees it will incur in monitoring the notification of other lessees regarding payment and holdbacks as described above. It is further ORDERED that IFC shall pay to Specialty Optical, within 30 days from the date of this Order, the further sum of $22,078.25 as reasonable and necessary attorneys' fees incurred in connection with bringing this motion, as well as the sum of $803.92..." for a total of $36,482.17
IFC Credit did not "fund" the entire amount, but paid only a portion, and held back $16,257, which it labeled a "hold back" and did not disclose. In this specific law suit, the "Equipment Rental Agreement" is for 60 months at $543.67 or $32,620.20. After testimony, it is learned that IFC paid NorVergence $11,743 for a $28,000 original invoice figure that yielded lease payments of $36,482.17.
Today IFC Credit is appealing the decision:
http://www.leasingnews.org/Pages/Docket_Sheet_for_05-06-01082.htm
The bizarre point here is lets assume the IFC attorney fees to date on this are $25,000, including the depositions, the length of the hearing, the number of attorneys, involved ( this may be low,) now add the judge's numbers of $36,482.17, $105,000,and the appeal costs, easily $25,000 to $40,000, we are at $206,482.17----to chase $11,743.
I hope the law firm Askounis & Borst, P.C. doesn't threaten to sue us again, this time because we called the situation bizarre. Perhaps if we had called it stupid, we might be sued for libel???? It certainly is bizarre.
http://www.leasingnews.org/Conscious-Top%20Stories/IFC_Credit_trouble.htm
Ten pages ruling of facts (perhaps for use in the appeal):
http://leasingnews.org/PDF/IFC)Finding_of_Facts.pdf
Part III
Who called for a Taxi?
The question: Is it the client or the law firm that decides where to go?
Some law firms are like "taxi's," they will take their client where ever they are directed as they have the flag down and taxi meter running. Guilty or innocent, right or wrong, their oath when they passed the state bar was to represent their client to the best of their ability. This means the taxi driver will take the passenger wherever he wants to go ( legally, by the rules of the court, of course.)
A Cook County, Illinois jury recently ruled in favor of NorVergence lessee United Business & Industrial Federal Credit Union, finding IFC Credit. Morton Grove, Illinois, through its "master agreement" and relationship joined NorVergence and "induced by fraud to sign the 5 NorVergence contracts without knowledge of, or reasonable opportunity to learn of, the character or essential terms of the contracts." The legal term for this defense is called "fraud in the factum" or "essential fraud."
Managing Partner Gregory Adamski, Adamski & Conti, estimated there was "$80-$100,000 in attorney fees from Askounis & Borst, P.C.
While it is debated whether this sets up a precedent, it certainly must change the financial consideration of at least 50 pending cases with IFC Credit Corporation.
In one such case, it was converted to a "Class Action case, "Pure Solutions v IFC 070306 Class Action:"
http://leasingnews.org/PDF/CCCOOK06CH13263CA.pdf
The cost here in "cash out of pocket" appears to equal or outweigh the actual potential dollar loss. The larger size leasing companies settled with the 28 state attorneys general and District of Columbia. A good majority were settled for 90%, including late charges, personal property tax, insurance, and with terms. They evidently foresaw that whether the contract was valid or not, what the costs involved would be.
Those that did not settle said to their friends, "These big companies could afford to do this, as they have a lot of money." Whether they agreed or did not agree, they evidently did not have the cash flow to consider such settlements. Also perhaps for borrowing purposes, it was better to show their lenders and financial sources that they were pursuing the matter, and the decision was not whether they had the cash available to take the hit.
Then there is the foreign bank that owns a popular leasing company: it is said by insiders that recovering any portion seems better than none.
They did not want their parent to look like they did not know what they were doing in the USA.
There is another group, who settled, took their lumps, as it is the "cost of doing business," also realized they might realize less of an out of pocket loss by going to court, but would not win in public opinion--- or public court if it went to a jury.
While a precedent may or may not have been made in the recent Cook County Jury Trial, the first on record regarding NorVergence leases, the key in this was after four days of trial, it took the jury 2 1/2 hours, over their lunch, to reach a verdict.
There are 100's of case pending for trial, but I would guess the overwhelming majority have been settled, many or almost all with the stipulation that the settlement be kept private, a common requirement.
Leasing News early on called for settlement in the matter. We got more criticism from the NorVergence lessees at the time, claiming they wanted "vengeance." Leasing News printed an article from Paul Bent of the Alta Group on considering the dollar costs involved and sent it to many NorVergence list serves and blogs. Perhaps it should also now be read by those leasing companies who are telling their taxi driver where to go.
The final word: It is not sales that make a net profit, it is good management.
Paul Bent "Settlement Vs. Litigation"
http://www.leasingnews.org/Conscious-Top%20Stories/Settlement_Vs_litigation.htm
Some Current IFC Credit Cases:
http://www.leasingnews.org/Pages/IFC_Current_Court_Cases.htm
--------------------------------------------------------------

----------------------------------------------------------------

Sales Make it Happen
by Mr. Terry Winders, CLP
"What is a professional lease salesperson?"
Sales success comes from many attributes, but the main ingredient is a complete knowledge of the lease product, and how to use that knowledge in the selling effort. Education is the key to that knowledge and understanding this is the first step to becoming a true professional. Order takers survive but rarely succeed in leasing. I have met way too many lease salespeople that have a limited understanding of the purpose of each type of lease or the rules and regulations that are required to offer them.
Some people are born sales people. They can sell anyone anything. However in equipment leasing that will only get you so far. You need to know how to fit the correct lease to the lessee's needs and you need to learn how to explain its virtues to the lessee. Our product, called equipment leasing, is one of the most complex type of financing available in the marketplace today and yet some of us think it is only a fancy way to offer 100% funding.
To be a professional you must understand that many customers view our product with confusion, or misunderstanding, which requires you to explain in some detail why your lease meets their needs better that other methods. This takes a strong understanding of the tax, legal, and accounting aspects of each type of lease. If you have been trained how the rule makers approach leasing then you can explain to the lessee how each lease serves a different purpose. The right lease can have many different advantages that set it apart from lending or just 100% financing. But just for instance, how many differences are there when comparing a bargain purchase option lease to a loan? I know ten solid differences, how many can you name? If you can not come up with at least eight, you need some education.
Take a moment and jot down all the differences between tax leasing and bargain option leases. How about the difference between a TRAC lease and a conventional Tax Lease. What is the restriction on interest deductions on municipal leases if you are a bank or plan to fund a Muni with a bank? Knowing all aspects of the rules and regulations helps you understand how to fit a lease to the lessee's "true needs" and more important explain "why" it is the best option.
An order taker just responds to the lease's request. A professional learns how to uncover the full facts of the customers request and then presents plan B or plan C, in addition to plan A, which does the best job of fitting the request. It also makes you look like a professional instead of an order taker.
Many of the lease trade associations offer courses in lease education and provide excellent training at modest prices or there are many books that will help you get the training you need but it does take some effort. Remember the longest journey begins with that first step.
Mr. Terry Winders has been a teacher, consultant, expert witness for the leasing industry for thirty years and can be reached at leaseconsulting@msn.com or 502-327-8666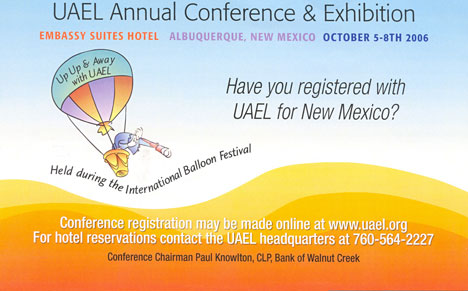 --------------------------------------------------------------

Jeffrey Taylor, CLP New Book Available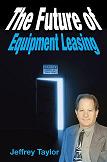 "My new book, The Future of Equipment Leasing analyzes how the demise of Enron will affect off-balance sheet financing and the future of equipment leasing. Coupled with my other book, Selling Leasing In A Tough Economy, they provide a solid training foundation for both novice and experienced equipment leasing professionals.
"Buy both books today and save $20 on your purchase."
Jeffrey Taylor
4844 East Andora Drive
Scottsdale, AZ 85254
JeffreyArizona@aol.com
Work Phone: 602-867-9382
Fax: 602-867-9385
Cell Phone: 602-708-4981
"For twenty-five years, I educated more than 20,000 equipment leasing professionals in the U.S., Australia, Canada, Hong Kong, Ireland, Italy, Korea, Kuwait, Malta, Mexico, Nigeria, Portugal, Singapore and the U.K. By most standards, I am a world expert on the subject. Although I prefer Google, Yahoo and MSN, pick any search engine you want. Type in the phrase, "FASB 13" or "lease accounting" and one of my websites will show up on the first page.
"Since 1981, I promoted and aggressively defended equipment leasing, because every Chief Finance Officer (CFO), Certified Public Accountant (CPA) and tax attorney believed in it. The Bureau of Labor Statistics (BLS), the Equipment Leasing Association (ELA), major leasing companies, Chambers of Commerce, and the accounting community firmly endorsed the product."
For more information, please go to:
http://leasing.bz/
---------------------------------------------------------------
### Press Release ###########################

Sterling Financial Corporation of Lancaster, Pa.,
Announces Quarterly Dividend for Third Quarter 2006
LANCASTER, Pa., -- The board of directors of Sterling Financial Corporation (Nasdaq: SLFI) declared a $0.15 per share cash dividend for the third quarter of 2006. This $0.15 per share quarterly dividend represents a 7.1 percent increase in the quarterly dividend over the dividend of $0.14 in both the second quarter of 2006 and the third quarter of 2005. In addition, it represents a dividend yield of 2.78 percent, based on Sterling's closing market price of $21.62 on Aug. 21, 2006. The third quarter dividend is payable on Oct. 2, 2006, to shareholders of record on Sept. 15, 2006.
Sterling Financial Corporation has an 18-year record of consecutively increasing shareholder dividends.
With assets of approximately $3.1 billion and investment assets under administration of $2.5 billion, Sterling Financial Corporation (Nasdaq: SLFI) is a diversified financial services company based in Lancaster, Pa. Sterling Banking Services Group affiliates offer a full range of banking services in south-central Pennsylvania, northern Maryland and northern Delaware; the group also offers correspondent banking services in the mid-Atlantic region to other companies within the financial services industry. Sterling Financial Services Group affiliates provide specialty commercial financing; fleet and equipment leasing; investment, trust and brokerage services; insurance services; and human resources consulting services. Visit http://www.sterlingfi.com for more information.
Banking Services Group -- Banks: Pennsylvania: Bank of Lancaster County, N.A.; Bank of Lebanon County; PennSterling Bank; and Pennsylvania State Bank. Pennsylvania and Maryland: Bank of Hanover and Trust Company. Maryland: First National Bank of North East. Delaware: Delaware Sterling Bank & Trust Company. Correspondent banking services: Correspondent Services Group (provider of Sterling services to other financial institutions).
Financial Services Group -- Specialty commercial financing: Equipment Finance LLC (commercial financing company for the forestry, land clearing and construction industries). Fleet and equipment leasing: Town & Country Leasing, LLC (nationwide fleet and equipment leasing company). Trust, investment and brokerage services: Sterling Financial Trust Company (trust and investment services), Church Capital Management, LLC (registered investment advisor) and Bainbridge Securities Inc. (securities broker/dealer). Insurance services: Lancaster Insurance Group, LLC (independent insurance agency for personal, property and business insurance); StoudtAdvisors (employee benefits consulting and brokerage firm); and Sterling Financial Settlement Services, LLC (title insurance agency). Human resources consulting: Professional Services Group (human resources consulting services provider for small to medium size businesses).
SOURCE Sterling Financial Corporation
### Press Release ###########################

London – - The Alta Group announced today that Asset Lifecycle Management Limited
(ALM) has become a Business Partner of the Group.
Established in 2002, by John Evans and Jim McGovern, ALM specialises in physical asset portfolio management for the leasing and asset finance industry. Both Directors have extensive experience in the banking and asset finance business and bring a level of knowledge to the systemisation of asset management that is second to none.
Pictured from left to right: John Evans (ALM), Malcolm Ogle, Derek Soper (both the Alta Group) and Jim McGovern (ALM)
Derek Soper, European Chairman and Principal of The Alta Group in expressing his enthusiastic support for the arrangement, commented "As Alta expands its customer base across Europe it is inevitable that we find areas of required expertise which we do not already have within the Group. Asset Lifecycle Management brings specialist expertise in the whole field of asset management, from the setting and monitoring of residual values to issues arising from the reporting requirements under Basle II. Our clients will benefit hugely from this addition to our range of services."
John Evans, Managing Director of ALM, said "I believe that this arrangement with Alta will enable both companies to increase the depth and breadth of their respective services to deliver innovative solutions to contemporary market challenges and opportunities. As competition across Europe intensifies, lessors are looking for ways of improving returns, developing markets and complying with regulatory changes. Capitalising on an existing asset portfolio and developing business strategies that maximise these opportunities are areas where both ALM's and Alta's expertise can hugely benefit clients".
ABOUT THE ALTA GROUP
The Alta Group, established in 1992, provides a broad array of strategic consulting and advisory services, education and training programmes, merger and acquisition and dispute resolution services for companies in the global equipment leasing and asset finance industries. Its clients include manufacturers, banks, independent lessors of various sizes and others in the industry. The Alta team is made up of more than 35 international professionals committed to the asset finance business, including former CEOs, company founders and industry thought leaders who are active in their areas of expertise. They collaborate and share their in-depth knowledge and insights with today's business leaders who face a range of challenges, both old and new. The firm has built a reputation on creative thinking, trust and professionalism. The Alta Group supports clients in North America, Latin America, Western, Central and Eastern Europe, Asia, the Middle East and Australia. For more information, visit www.thealtagroup.eu.com
ABOUT ASSET LIFECYCLE MANAGEMENT
Established in 2002, ALM is a specialist provider of asset management services and consultancy to banks and leasing companies in the leasing and asset finance sectors in the UK and Europe. Understanding financing assets is at the heart of the business, utilising asset specialists and a range of unique bespoke systems for evaluating, tracking, managing and disposing of assets. The PAM™ (Physical Asset Manager™) system has been designed to work with any leasing system and provides a total 'asset view' of a transaction and portfolio. The range of valuation and management services is available for the whole finance lifecycle or can be utilised at any point in the lifecycle including remarketing and disposal at the end of term. For more information about the company, visit www.assetlifecyclemanagement.com
### Press Release ###########################

Financing for all-in-one equipment, printers and copiers with "print-IT-easy!"
– Siemens Finance & Leasing expands its product portfolio
Munich, - "Print -IT-easy!" is the name of the new financing model for printing and copy solutions offered by Siemens Finance & Leasing GmbH (SF&L), the German leasing subsidiary of Siemens Financial Services (SFS). This model is user focused and independent of any particular equipment manufacturer. It is designed especially for business with IT system companies and office suppliers. Using "print-IT-easy!" SF&L partners can offer their customers attractive, transparent solutions as well as per-page costs. In addition, they have complete freedom in the selection of the printing and copy systems.
With SF&L's new, usage-based leasing arrangement called "print-IT-easy!" IT system companies and office suppliers now have a financing solution that is completely independent of any particular manufacturer. Thanks to the new solution, the IT system companies and office suppliers can serve their customers as flexible partners offering needs-based printing solutions. Only one-fifth of all costs associated with document printing are linked to hardware procurement. The bulk of the costs are associated with operation and maintenance. The transparency and calculation certainty offered by "print-IT-easy!" can significantly reduce operation and maintenance costs.
In addition to the transfer of the equipment, "print-IT-easy!" contracts also cover the provision of all maintenance and repair services by the dealer. With the exception of paper, the customer's monthly payment covers all costs associated with the operation of the leased equipment: maintenance, support and expendable items like toner. The size of the monthly payment is based on a calculated expenditure and printing volume.
Oliver Heiß, who heads the small-ticket business in the Region Northern Germany, views the new leasing arrangement as an innovative addition to his company's financing portfolio: "With the 'print-IT-easy!' leasing arrangement, we are giving IT system companies and office suppliers the opportunity to position themselves with their customers as partners for modern, needs-based printing solutions. The program imposes no limits on the selection of the hardware manufacturer. This independence gives our partners additional flexibility. In terms of conditions and the speed of processing, our solution also sets a competitive standard."
Siemens Finance & Leasing GmbH, an affiliate of Siemens Financial Services GmbH, ranks among the leading providers of equipment leasing. The company has a nationwide distribution network in Germany. Siemens Finance & Leasing has more than 10,000 customers in Germany, including numerous small and medium-sized companies and self-employed professionals as well as major multinational corporations, municipal, state and federal authorities as well as public entities. Further information is available on the Internet at: www.siemens.de/leasing.
With its roughly 1,700 employees and an international network of financial companies coordinated by Siemens Financial Services GmbH, Munich, the Siemens Financial Services (SFS) Group offers a broad range of financial services. This covers everything from sales and investment financing to treasury services, fund management and insurance brokerage. SFS's key customers are above all internationally active industrial and services companies, as well as public-sector operators. More information under: www.siemens.de/sfs.
Related Links
Siemens Finance & Leasing GmbH
www.siemens.de/leasing
Siemens Financial Services (SFS) Group
www.siemens.de/sfs
### Press Release ###########################
--------------------------------------------------------------

News Briefs---
Is economy headed to a soft landing?
http://www.usatoday.com/money/economy/2006-08-23-recession-usat_x.htm
This Fed Chief May Yet Get a Honeymoon
http://www.nytimes.com/2006/08/23/business/23leonhardt.html?_r=
1&ref=business&oref=slogin
Fitch Downgrades Ford & Ford Credit's IDR to 'B'; Outlook Remains Negative
http://www.fitchratings.com/corporate/events/press_releases_detail.cfm?pr_id=
282211&sector_flag=7&marketsector=1&detail =
Possible sour loan raises SunTrust questions
http://www.ajc.com/business/content/business/stories/0823bizsuntrust.html
Growing future for jobs, salaries in Illinois
http://www.chicagotribune.com/business/chi-0608220279aug22,1,7342023.story?
coll=chi-business-hed
Quattrone settles criminal case, plans return to banking
http://www.siliconvalley.com/mld/siliconvalley/15334562.htm
Japan rice ban worries some California farmers
http://www.signonsandiego.com/news/business/20060822-1354-wst-riceban.html
Yosemite fire forces closure of El Capitan trails
http://sfgate.com/cgi-bin/article.cgi?f=/c/a/2006/08/22/MNG22KN0PE8.DTL
Willie Nelson joins campaign against horse slaughter
http://www.signonsandiego.com/news/nation/20060822-1356-people-willienelson.html
With Katrina aid disappearing, nearly 60 percent of evacuees in Texas remain jobless
http://www.dallasnews.com/sharedcontent/dws/dn/latestnews/stories/
082306dnmetkatoneyear.32d2075.html
---------------------------------------------------------------


You May have Missed---
Ex-Leasing Company Owner Bob Donahue Running for Congress
http://www.azcentral.com/arizonarepublic/opinions/articles/0823wed1-23.html
----------------------------------------------------------------


"Gimme that Wine"
Auction of Washington Wines Brings in $1.9 Million; ''Chateau Cabaret'' Raises Big Numbers in Three Acts of Weekend Events
http://home.businesswire.com/portal/site/google/index.jsp?ndmViewId=
news_view&newsId=20060821005768&newsLang=en
Mahoney Sells Winery Facility to Mondavi Family
http://www.winebusiness.com/news/DailyNewsArticle.cfm?dataid=44263
Wine Pairings for the Summer—Louis Jadot Macon Villages (our house French white wine—Sue's favorite)
http://www.washingtonpost.com/wp-dyn/content/article/2006/08/15/
AR2006081500238.html
Wine Prices by vintage
http://www.winezap.com
http://www.wine-searcher.com/
US/International Wine Events
http://www.localwineevents.com/
Winery Atlas
http://www.carterhouse.com/atlas/\
Leasing News Wine & Spirits Page
http://two.leasingnews.org/Recommendations/wnensprts.htm
The London International Vintners Exchange (Liv-ex)
is an electronic exchange for fine wine.
http://www.liv-ex.com/
----------------------------------------------------------------

Calendar Events This Day
Hug Your Sweetheart Day
Southern Hemisphere Hoodie-Hoo Day
Long awaited by our southern-half fiends, this is the day to go outdoors at high noon and yell, "Hoodie-Hoo" to chase winter and make ready for spring, only one month away. www.wellcat.com
United Nations: International Day for the Remembrance of the Slave Trade and Abolition
www.un.org
----------------------------------------------------------------

The US is the largest country named after a real person
(Amerigo Vespucci).
Here are countries named after people:
http://en.wikipedia.org/wiki/List_of_countries_named_after_people
About Amerigo Vespucci, who explored South America before Columbus, who thought he had discovered Asia ((When discovered landed in the 15 th century in North America, an obscure map maker called the land South and North America, after Amerigo Vespucci
(his Italian name, just as Columbus Italian name was Columbo:))
http://geography.about.com/cs/historicalgeog/a/amerigo.htm
http://www.studyworld.com/Amerigo_Vespucci.htm
http://www.uh.edu/engines/epi43.htm
----------------------------------------------------------------

Today's Top Event in History
1864- The Union navy captured Fort Morgan, Alabama, breaking the Confederate dominance of the ports of the Gulf of Mexico. As the Union fleet of four ironclad and fourteen wooden ships sailed into the channel on August 5, one of the lead ships, the Tecumseh, hit a mine, at the time known as a "torpedo." In reply to the warning, "Torpedoes ahead!" given by the forward ships, commander Admiral David Farragut called out, "Damn the torpedoes!" and, taking the lead with his flagship the Hartford, sailed over the double row of mines and into Mobile Bay.
http://memory.loc.gov/ammem/today/aug23.html
----------------------------------------------------------------

This Day in American History
1500 -- Christopher Columbus, accused of mistreating the natives of Haiti, is arrested and sent back to Spain in chains. Plunder continued to take precedence over conversion, but the Catholics continued to be embarrassed. Their ideology was not altogether suited to their practice. The Catholics made much of their conquests of Aztecs and Incas, whom they described as empires with institutions similar to those of the Hapsburg Empire and the religious practices as demonic as those of the official enemy, the heathen empire of the Ottoman Turks. But the Catholics did not make much of the wars of extermination against communities that had neither emperors nor standing armies. Such feats, although perpetrated regularly, conflicted with the ideology and were less than heroic. The act of slavery was condoned, as natives were considered "property" for this purpose, but there were reports of sexual abuse and torture in the name of church that got back to authorities, and contrary to popular belief, the Catholic Church did not condone this. The queen of Spain appealed to the Pope, plus paid a "fine" for his release.
— Freddy Perlman, The Continuing Appeal of Nationalism
1572- In France, late this night, Catholic conspirators began massacring thousands of Huguenots (French Protestants), under orders of Catherine de Medici, advisor to her son, Charles IX, King of France. Huguenots, who could escape, went to other countries, many of them immigrating to the New World.
1784- The state of Franklin, formed this day, when it seceded from North Carolina. It consisted of three counties between the Bald Mountains and the Holston River, an area that is now in eastern Tennessee. It citizens established a senate and a house of commons at Jonesboro and elected John Sevier as governor for a four year term. Sevier was arrested in 1788 on charges of high treason. The state was not admitted to the Union. Upon his release from jail, Sevier was elected to the House of Representatives. He served as the first governor of Tennessee after it was admitted to the Union as the 16th state in 1796.
1834- Britain abolishes slavery in colonies; 700,000 slaves freed. The anti-slavery abolition movement gained much strength from this, as demonstrated with the formal organization of the American Anti-Slavery Society, formed in Philadelphia, December 4.
http://www.freetheslaves.net/timeline2.html
http://www.brycchancarey.com/abolition/index.htm
http://www.religioustolerance.org/sla_hist.htm
http://www.brycchancarey.com/abolition/index.htm
1849-Mail service established to the Interior of California. Stops included Benicia, Sacramento City and San José.
1851-In San Francisco, the Governor, along with the Mayor and the Sheriff, raided the Committee of Vigilance rooms and rescued the condemned Sam Whittaker and Robert McKenzie.
1859-The first elevator installed was in the six-story Fifth Avenue Hotel, New York City, which opened this day. The elevator operated on the principle of an Archimedean screw. It was viewed and inspected by Albert Edward, Prince of Wales, on October 11, 1960. The first elevator in an office building was installed in 1868 in the original Equitable Life Assurance Society building located on lower Broadway, New York City. The first electric elevator successfully operated was installed in 1889 by Otis Brothers and Company in the Demarest Building, Fifth Avenue and 33 rd Street, New York City and the age of the skyscrapers began in major cities throughout the United States.
1864- The Union navy captured Fort Morgan, Alabama, breaking the Confederate dominance of the ports of the Gulf of Mexico. As the Union fleet of four ironclad and fourteen wooden ships sailed into the channel on August 5, one of the lead ships, the Tecumseh, hit a mine, at the time known as a "torpedo." In reply to the warning, "Torpedoes ahead!" given by the forward ships, commander Admiral David Farragut called out, "Damn the torpedoes!" and, taking the lead with his flagship the Hartford, sailed over the double row of mines and into Mobile Bay.
http://memory.loc.gov/ammem/today/aug23.html
1869-The first carload of freight (boots and shoes) arrives in San Francisco from Boston.
http://www.sfmuseum.org/hist1/rail.html
1869 –Birthday of Edgar Lee Masters, Garnett, Kansas. Author of Spoon River Anthology, epitaphs spoken by about 250 persons buried in the graveyard of a village in the Middle West.
http://www.outfitters.com/illinois/fulton/masters.html
1889-The first ship-to-shore wireless message received in US (San Francisco).
1900-National Negro Business League was founded in Boston, MA by Booker T. Washington. Four hundred delegates from34 states attended the founding conference, which promoted the growth of African-American-owned businesses. Washington was elected the fist president of the organization.
http://www.lexisnexis.com/academic/2upa/Aaas/NationalNegroBusinessLeague.htm
http://www.imdiversity.com/villages/african/Article_Detail.asp?Article_ID=385
1900 -- Folk singer Malvina Reynolds (Milder) born, San Francisco, California. She was refused her diploma by Lowell High School because her parents were opposed to US participation in World War I. Died 1978.
http://www.sisterschoice.com/mal-bio.html
http://www.sisterschoice.com/malvinamain.html
http://www.harvardsquarelibrary.org/unitarians/reynolds.html
1902 - Fannie Merrit Farmer opened her cooking school, Miss Farmer's School of Cookery, in Boston, MA. Ms. Farmer was the leading cooking authority of her day. Known as the 'mother of measurements', she revolutionized food preparation throughout the world with her introduction of precise measurements -- the level teaspoon, tablespoon, cup, etc. And, in 1919, candy maker Frank O'Connor paid Fannie the ultimate compliment by naming his now famous company, Fanny Farmer Candy Shops.
1906 - Thunderstorms deluged Kansas City, MO, with six inches of rain during the early morning, including nearly three inches in thirty minutes.
1911 -- Ishi — last member of his stone-age tribe — discovered in California. The region is known as the Land of Ishi because this is where the last survivor of the Yahi Yana tribe, a man named Ishi, escaped from settlers who exterminated the rest of the Yahis. They had lived here for at least 3,000 years before being killed off, along with the elk they had hunted, another dreadful moment in the settling of the West. There is controversy that Ishi was not a "pure bred" and therefore was not the last of his tribe, as taught in California schools to this day. It is known that he spent his last years in being studied by anthropologists as a curiosity.
http://www.mohicanpress.com/mo08019.html
http://college.hmco.com/history/readerscomp/naind/html/na_017600_ishi.htm
http://www.bookcrossing.com/search/?title=ishi+lastandauthor=kroeberandcategory=
andisbn=andbcid=and=Wait
http://www.berkeley.edu/news/media/releases/96legacy/releases.96/14310.html
1913-Birthday of band leader Bob Crosby Birthday
http://www.parabrisas.com/d_crosbybob.html
http://www.kcmetro.cc.mo.us/pennvalley/biology/lewis/crosby/bobcros.htm
http://www.bobcrosbybobcats.com/
http://www.jazzbymail.com/albums_rw/rwstudy.html
1917- -- Race Riot occurs in Houston, Texas, when the 24th Infantry seeks revenge on the city's white police after the brutal beating of two of the regiment's soldiers. After two hours of violence, 15 whites, including four policemen, are killed and 12 more injured. Four soldiers die. 118 soldiers are charged in connection with the riots and 19 executed, most in almost total secrecy, in one of the most infamous court-martials ever involving African-Americans
http://www.tsha.utexas.edu/handbook/online/articles/view/HH/jch4.html
http://www.somsd.k12.nj.us/~chssocst/ssus2HoustonRiot.htm
http://www.africana.com/research/encarta/www1blacks.asp
http://www.hal-pc.org/~lfa/BB19.html
1921 - Denver, CO, was drenched with 2.20 inches of rain in one hour, a record for that location.
1927- Nicola Sacco and Bartolomeo Vanzetti were electrocuted at the Charleston, MA, prison. Convicted of a shoe factory payroll robbery during which a guard had been killed, Sacco and Vanzetti maintained their innocence to the end. Six years of appeals marked this American cause celebre during which substantial evidence was presented to show that both men were elsewhere at the time of the crime. however, on the 50 th anniversary of their executive, Massachusetts governor Michael S. Dukakis proclaimed August 23, 1977, a memorial day, noting that the 1921 trial had been "permeated by prejudice." Dukais was to run for president with Lloyd Bentsen for vice-president in 1988, but to be defeated by George Bush and Sen. Dan Qualye in November, carrying only ten states. Some say it was his freeing of these gentlemen, among others, while pundits blame it on the "dirty trick" Texas campaign of the ridiculous picture of Dukais in an oversized helmet supposedly steering a tank. (others say he was a poor choice, and history shows he basically "disappeared" from the political scene after his loss.)
1929-Birthday of drummer Danny Barcelona, Honolulu, HI.
http://www.storyville-records.com/Oct2.html
http://www.jazzrecords.com/jazzbooks/video3.htm
1936-Birthday of Rudy Lewis, one of the lead singers with the Drifters, Philadelphia, PA.
http://www.rockhall.com/hof/inductee.asp?id=94
http://www.rhinorecords.com/Albums/72417bio.html
http://www.bol.ucla.edu/~mjzappat/drifters/drifters.html
1939- Glenn Miller completes 14 weeks at Glen Island Casino. Air checks make it a phenomenal summer success and makes "the Miller sound" the hit of the country.
1943 - "LIFE" magazine spotlighted a dance craze that was sweeping the U.S.A. -- the Lindy Hop. The Lindy was named after American aviation hero Charles A. Lindbergh; and began its entry into the American lifestyle in 1927. The Savoy Ballroom in Harlem, New York was really jumping when George 'Shorty' Snowden, one of the Savoy's famous dancers, started doing twists, turns, jumps and twirls to the music of greats like Duke Ellington, Cab Calloway, Count Basie and Ella Fitzgerald. Snowden told everyone he was doing the Lindy Hop. The jitterbug, swing or Lindy as it was called by white dancers became an integral part of Hollywood's golden era and was picked up by the youth of America during WWII, as exhibited on the "LIFE" cover.
http://www.jitterbuzz.com/lifmag.html
http://www.ecsu.ctstateu.edu/depts/edu/textbooks/lindy.html
http://www.savoystyle.com/willamae_ricker.html
http://www.mcn.org/a/lindyhop/
http://dancing.org/lindy-what-is.html
http://www.geocities.com/Broadway/Balcony/1404/history.html
1943-Along the beaches at Cape Fear outside Camp Davis, A-24 planes flown by members of the Women Air Service Pilots are dragging training targets behind them. The targets are being shot at with live ammunition by men training to be part of anti-aircraft gun crews. Instructors are next to each man to pull a recruit's finger away who is too excited and shoots at the plane instead of the target. It happens often. WASP Byrd Granger in On Final Approach, the History of the Women Air Service Pilots wrote:
"Instructor Lt. Bruce Arnold, son of General Hap Arnold is... too late (as) he reaches to snatch a gunner's hand from the trigger. Dismayed he sees a 50mm round speed with deplorable accuracy toward the A-24, not the target. It will be a direct hit."
WASP Mabel Rawlinson is piloting while in the rear cockpit is male instructor Lt. Roubillard who is checking her on night flying. Pilot Rowlinson immediately radios they have been hit. Granger writes:
"The engine is rough, faltering. The landing pattern takes the plane, sputtering over the barracks where women pilots hear it. They run out of the barracks as the crippled plane coughs one last time, then plunges into the swampy wood at the north end of the runway. On impact it breaks in two and the front section blazes. Mabel struggles to release the hatch. She cannot open it.
"Lt. Roubillard, emerging (almost unhurt) from the separated rear section, hears her screams as she burns to death. So do the women WASP pilots running towards the crash. It is 9:20 p.m. It is almost totally dark. And the crash will remain one of the closest guarded secrets of World War II. Roubillard says Rawlinson's flying ability saved his life.
"... She might have survived if the A-24 cockpit latch had operated. But (the latch which she had written up to be fixed) was (considered too) minor a problem to have repair priority."
To this day Rawlinson's death as a result of friendly fire is hardly acknowledged and there are many who claim no women were ever killed. Thirty-seven women died in the WASP program.
1946 -- Humphrey Bogart movie "The Big Sleep" opens. Based on the novel by Raymond Chandler.
1947 - Margaret Truman, daughter of U.S. President Harry S Truman, presented her first public concert. Margaret sang before 15,000 people at the Hollywood Bowl. The concert did not get great reviews. In fact, the critics didn't like Margaret's singing at all. And Margaret's dad didn't like the critics, and said so, from the White House.
1950---Top Hits
Mona Lisa - Nat King Cole
I Wanna Be Loved - The Andrews Sisters
Play a Simple Melody - Bing Crosby
I'm Moving On - Hank Snow
1953-Birthday of saxophone player Bobby Watson, Lawrence, KS.
http://www.vh1.com/artists/az/watson_bobby_1_/bio.jhtml
http://www.umkc.edu/conservatory/faculty/bio_info.asp?primarykey=60
http://www.ejn.it/mus/watson.htm
1958---Top Hits
Nel Blu Dipinto Di Blu (Volare) - Domenico Modugno
Little Star - The Elegants
My True Love - Jack Scott
Alone with You - Faron Young
1962 - No. 1 Billboard Pop Hit: "The Loco-Motion," Little Eva. Eva Boyd was a baby-sitter for songwriters Gerry Goffin and Carole King when they asked her to record the song as a demo. Grand Funk hits No. 1 with a 1974 remake and Kylie Minogue reaches No. 3 with a 1988 remake.
1964 -- Beatles do Hollywood Bowl concert.
1965 - The U.S. premiere of the motion picture "Help!", starring The Beatles, was held for thousands of moviegoers wanting to see the group's first color motion picture. Their first film, "A Hard Day's Night", had been produced in black and white.
1966---Top Hits
Summer in the City - The Lovin' Spoonful
Sunny - Bobby Hebb
See You in September - The Happenings
Almost Persuaded - David Houston
1968- Aretha Franklin's "Lady Soul" earns a gold LP while the Rascals' "People Got to Be Free" is awarded a gold 45.
1969 - Mrs. Audrey McElmory of La Jolla, CA won the world cycling championship in Czechoslovakia.
1969-"Honky Tonk Women" by The Rolling Stones hits #1 on the pop chart.
1969- The Who's "I'm Free" peaks at #37 on the chart.
1969- Crosby, Stills and Nash's "Marrakesh Express" peaks at #28 on the chart, while Chicago's "Questions 67 & 68" peaks at #71
1970 - U.S. swimmer Gary Hall broke three world records at the AAU (Amateur Athletic Union) outdoor swimming meet, held in Los Angeles, CA.
1972- Republican convention (Miami Beach, FL) re-nominates VP Agnew but not unanimous-1 vote went to NBC newsman David Brinkley).
1972 - No. 1 Billboard Pop Hit: "Brandy (You're a Fine Girl)," Looking Glass.
1974---Top Hits
The Night Chicago Died - Paper Lace
(You're) Having My Baby - Paul Anka
Tell Me Something Good - Rufus
As Soon as I Hang Up the Phone - Conway Twitty & Loretta Lynn
1975- War's "Why Can't We Be Friends?" peaks at #6 on the pop chart.
1975- Fleetwood Mac's self titled LP enters the charts. It's the band's first album with Lindsey Buckingham and Stevie Nicks.
1980- AC/DC's "Black In Black" LP enters the charts. It's the band's first album with new lead singer Brian Johnson and also their most popular, selling over 10 million.
1982---Top Hits
Eye of the Tiger - Survivor
Hurts So Good - John Cougar
Abracadabra - The Steve Miller Band
Nobody - Sylvia
1984 - South Fork Ranch, the home of the fictitious Ewing clan of the CBS-TV show "Dallas", was sold. The ranch, a 200-acre spread near Dallas, was to be transformed from a tourist site into a hotel, according to the new owners.
1986- Billy Joel's LP "The Bridge" enters the album charts. The album featured two top-10 hits, "Modern Woman" and "A Matter Of Trust."
1987 - A cold front brought autumn-like weather to the Northern and Central Plains Region. Afternoon highs were in the 50s and 60s across parts of Colorado, Kansas and Nebraska that just two days earlier were in the 90s or above 100 degrees. Thunderstorms produced locally heavy rain in New Mexico, Texas, Oklahoma and Arkansas.
1989 - Thunderstorms produced heavy rain with flash flooding in West Virginia. Pickens, WV, reported 4.80 inches of rain in 24 hours. Evening thunderstorms in Mississippi deluged Alta Woods with 4.25 inches of rain in less than an hour. Thunderstorms also produced heavy rain in southeastern Kentucky, and flooding was reported along Big Creek and along Stinking Creek. The Stinking Creek volunteer fire department reported water levels 12 to 14 feet above bankfull. Fort Worth TX hit the 100 degree mark for the first time all year. Strong winds ushering cool air into northwest Utah gusted to 70 mph, raising clouds of dust in the salt flats.
1990---Top Hits
Vision of Love - Mariah Carey
Come Back to Me - Janet Jackson
If Wishes Came True - Sweet Sensation
Next to You, Next to Me - Shenandoah
1990- Singer Billy Idol begins a tour in Montreal -- this just six months after almost losing his leg in a motorcycle accident
1992-James A. Baker III, resigned as secretary of state and was appointed chief of staff to President George Bush I. In his new post Baker was to take over command of Bush's reelection campaign, which was seen as floundering.
1996-Restrictions intended to discourage smoking by young people were announced by President Clinton. The new rules banned vending machines in many locations; prohibited brand-name sponsorship of sporting events; and outlawed advertising billboards located within 1000 ft of schools.
1999-- Joining Babe Ruth and Mark McGwire, Mariner outfielder Ken Griffey Jr. becomes the third player in major league history to hit 200 homers in a four-season span. Junior's 39th helps Seattle beat the Indians, 4-1.
1999 - In a move designed to simplify downloadable music for Internet users while profiting from the fast-growing rage, Yahoo! Inc. launches a new portal, Yahoo! Digital.
2003 --In front of full house at Yankee Stadium, Ron Guidry's uniform 49 is retired on the lefty's special day. 'Louisiana Lightning', who played his entire career New York posting a 170-90 record for the Bronx Bombers, is surprised the club hasn't just honored him with a day but have retired his jersey and place a plaque in Monument Park in his honor.
--------------------------------------------------------------


Baseball Poem
there Is nothing, in sport, like a new baseball
by Tim Peeler
Without seeing one, I can feel it in
My hand, fresh from an umpire's dark blue
Canvas bag: a sweet white sphere—but not as
Smooth as one might think a palomino's
Forgiving hide.
It feels a bit like your dry face after
A very close shave, and the odor is
Quite like a new leather belt or wallet—
A good pitcher could smell the sharp break in
The face of the rock—and every baseball
Has one: a mouth, closed eyelids, a low brow,
The receding hairline of red stitches.
In sport what can you compare with this orb?
A puck? A grainy leather basketball?
Without seeing one, I can feel how it
Rests in the open palm of my right hand,
The excitement of placing two fingers
With or against the lightly rising seams,
Rubbing it with my glove propped between my
Elbow and hip while a batter fidgets
Inside a perfectly fresh line of chalk.
--- with the permission of the author, from his
book of baseball poetry:
"Waiting for Godot's First Pitch"
More Poems from Baseball
available from Amazon
or direct from the publisher at: www.mcfarlandpub.com
--------------------------------------------------------------

SuDoku
The object is to insert the numbers in the boxes to satisfy only one condition: each row, column and 3x3 box must contain the digits 1 through 9 exactly once. What could be simpler?
http://leasingnews.org/Soduku/soduko-main.htm