Top Producers Needed to Challenge
Highly Experienced Back Office
Huge Starting and Referral Bonuses
Click Here
Wednesday, August 5, 2009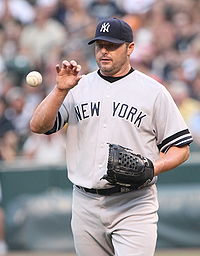 Baseball Pitcher William Roger Clemens, aka "The Rocket" born August 4, 1962 in Dayton, Ohio. Winner of seven Cy Young Awards, two more than any other pitcher. He played for 13 consecutive seasons in Boston. In 1997, he signed with the Toronto Blue Jays. Clemens was traded to the New York Yankees for the 1999 season, where he had his first World Series success. In 2003, he reached his 300th win and 4,000th strikeout in the same game. Clemens is one of only four pitchers to have more than 4,000 strikeouts in their career (the others are pitchers Nolan Ryan, Randy Johnson, and Steve Carlton).
http://en.wikipedia.org/wiki/Roger_Clemens
Headlines---
Classified Ads---Senior Management
Ken Bentsen resigns ELFA/What is SIFMA?
Reactions to Bentsen leaving ELFA
Early Bird Extended for ELFA Conference in October
Classified ads---Help Wanted
Sales Make it Happen by Steve Chriest
All Sales Are Complex
Placard---Ladder of Achievement
New Hires---Promotions
Classified ads-Operations/Remarketing
News Briefs----
GE Settles Accounting Fraud Charges $50 Million
BMW's Profit Slides 76 Percent
Banks slow to modify mortgages
Sontag Said to Leave Merrill as Krawcheck Is Hired
Agents Raid Bank and Lender in Florida
Fired bank teller: Did he deserve to be fired?
Madoff Victims Cry Foul on Attorney Fees
Personal incomes drop
Paula Abdul: "I've Decided Not to Return to Idol"
Trump regains control of 3 Atlantic City casinos
You May have Missed---
California Nuts Brief---
Sports Brief---
"Gimme that Wine"
Today's Top Event in History
This Day in American History
Baseball Poem
SuDoku
Daily Puzzle
GasBuddy
Weather, USA or specific area
Traffic Live----
######## surrounding the article denotes it is a "press release"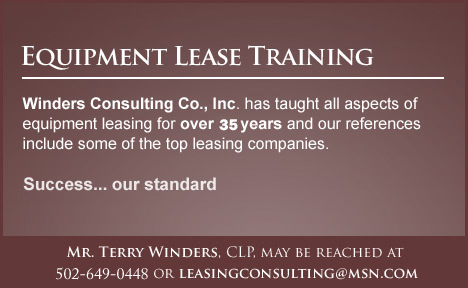 (This ad is a "trade" for the writing of this column. Opinions
contained in the column are those of Mr. Terry Winders, CLP)
--------------------------------------------------------------

Classified Ads---Senior Management
Philadelphia, PA
Executive that led vendor technology leasing start-ups for US Bancorp and Wells Fargo.
Hired and managed vendor teams in technology, office equipment, telecom and transportation.
Email: jjacee@verizon.net
Europe
25+ yrs exper. management roles Chase, AT&T Capital, Heller Financial, SFS. Develop biz from "scratch to success". Looking for challenging & pioneering job.
Email: frans@alliedproperty.net
Philadelphia, PA
27 yrs. exp. sales, ops., credit, strategy, P&L mngmet. Most recently created & executed the biz plans for 2 highly successful Bank-owned small ticket leasing subsidiaries.
email: mccarthy2020@comcast.net
Philadelphia Metro Area - 30 Years experience Healthcare sales/ management- 3 years experience newly create "small-ticket" healthcare division.
Good success - Mitch Utz
215-460-4483
Email: mitutz@msn.com
For a full listing of all "job wanted" ads, please go to:
http://www.leasingnews.org/Classified/Jwanted/Jwanted.htm
To place a free "job wanted" Leasing News ad:
http://www.leasingnews.org/Classified/Jwanted/Jwanted-post.htm
ELFA Career Center: Job Seekers (free):
http://careers.elfaonline.org/search.cfm
--------------------------------------------------------------

Ken Bentsen resigns ELFA/What is SIFMA?
Leasing News readers on the email list received an extra, the press release regarding Ken Bentsen leaving the Equipment Leasing and Finance Association to join the Securities Industry and Financial Markets Association (SIFMA).
To learn more about this association and their viewpoint, here is their press release:
### Press ##################
Ken Bentsen Joins SIFMA as Head of Washington Office
Washington, DC, August 4, 2009-The Securities Industry and Financial Markets Association (SIFMA) today announced that it has appointed former Congressman Kenneth E. Bentsen, Jr. as Executive Vice President, Public Policy and Advocacy and head of SIFMA's Washington, DC office. Mr. Bentsen joins SIFMA from the Equipment Leasing and Finance Association, where he has served as president and chief operating officer since 2006.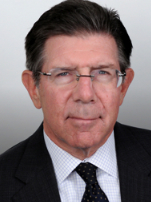 SIFMA President and CEO Timothy Ryan
"I am extremely pleased to announce that Ken will be joining our team," said SIFMA President and CEO Timothy Ryan. "With his breadth of financial experience in both the private and public sector, Ken understands our members' public policy goals and business interest and will help drive our efforts to play a proactive, constructive role in the ongoing regulatory reform debate."
In his role at SIFMA, Mr. Bentsen will be responsible for SIFMA's legal, governmental, and legislative affairs and advocacy initiatives. Mr. Bentsen's career at SIFMA will begin in September. Mr. Bentsen will report directly to Mr. Ryan.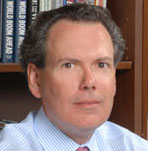 Hon. Kenneth E. Bentsen, Jr.
"I am excited to join the leadership team at SIFMA. As the leading trade association for the U.S. and global financial markets sector, I can think of no industry organization more consequential at this time in our nation's financial history," Bentsen said. "I have been impressed by SIFMA's proactive posture toward enacting financial regulatory reform which greatly influenced my decision to join."
"While it is extremely difficult to leave my position at the Equipment Leasing and Finance Association where our team has accomplished a great deal, the opportunity to become part of SIFMA at this time, and given my professional background as an investment banker in New York and Texas, as a member of Congress deeply engaged in financial regulatory policy; and as the leader of a financial services trade association, was something I could not let pass by," Bentsen added.
In his most recent position as president of the Equipment Leasing and Finance Association, Mr. Bentsen led the 700-member financial services trade association representing commercial and investment banks, financial services companies and manufacturers in the commercial finance sector. In that role he developed and implemented a new strategic direction for this principal industry association. From 2003 to 2006, Mr. Bentsen was a Managing Director at Public Strategies, Inc. where he was a strategic and management consultant principally to the firm's financial services clients.
From 1995 to 2003, Mr. Bentsen served as a Member of the United States House of Representatives from Texas, where he sat on the House Financial Services Committee (and its predecessor House Banking and Financial Services Committee), and separately on the House Budget Committee. Mr. Bentsen was an active participant in the drafting and enactment of the Sarbanes-Oxley Act, the Gramm-Leach-Bliley Act, the Terrorism Risk Insurance Act and the Commodities Futures Modernization Act. During his tenure in the Congress, he played an active role in legislation and oversight of regulations affecting bank and thrift charters, federal deposit insurance, securities law, derivatives, and the federal government sponsored enterprises (Fannie Mae, Freddie Mac, and the FHLB system). Mr. Bentsen was also instrumental in the passage of the landmark Balanced Budget Act of 1997, particularly with respect to health care policy.
Prior to his service in Congress, Mr. Bentsen was an investment banker at both a major Wall Street firm and a large regional firm, where he specialized in municipal and mortgage finance.
Mr. Bentsen has a B.A. from the University of St. Thomas and an M.P.A. from American University.
--
The Securities Industry and Financial Markets Association brings together the shared interests of more than 650 securities firms, banks and asset managers. SIFMA's mission is to promote policies and practices that work to expand and perfect markets, foster the development of new products and services and create efficiencies for member firms, while preserving and enhancing the public's trust and confidence in the markets and the industry. SIFMA works to represent its members' interests locally and globally. It has offices in New York, Washington D.C., and London and its associated firm, the Asia Securities Industry and Financial Markets Association, is based in Hong Kong.
SIFMA Board of Directors:
http://www.sifma.org/about/board.html
Leasing News Extra---ELFA Press Release
http://leasingnews.org/archives/August%202009/08-03-09a.htm
--------------------------------------------------------------

Reactions to Bentsen leaving ELFA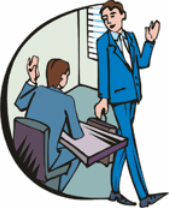 "Ken Bentsen has been a change agent and champion of transparency and advocacy for the Equipment Leasing and Finance industry. His contributions will live on long after he moves to his next assignment. Ken's bias for action and strategic focus have been extremely beneficial to the companies who enjoy Association membership. Ken was an absolute pleasure to work with."
Regards. PL
(Paul A. Larkins, was chairman of ELFA at time Bentsen was hired. He also is Leasing News Person of the Year for 2006.)
--
"I had the pleasure of working with Ken during my Chairmanship. His professionalism, knowledge and dedication to our industry played an important role in giving the ELFA a stronger identity in the world of commercial finance.
"The ELFA was fortunate to have Ken's leadership and vision as we have experienced these challenging times.
"I wish him all the best in his new endeavor.
"I have worked with Ralph Petta for over 20 years. Ralph has extensive knowledge and experience in this industry and I have full confidence in his ability to guide and lead the association through this next chapter."
Valerie Jester, President
Brandywine Capital Associates
113 E. Evans Street
West Chester, PA 19380
888) 344-2920, Ext. 21
valeriejester@brandywinecap.com
----
"Ken Bentsen's resignation as President of the ELFA is unfortunate but not completely unexpected. Ken has the good fortune to be moving on to a bigger role with a larger trade association affiliated with an industry segment he knows and loves. Ken is very talented leader who accomplished a great deal in his three years with the ELFA. Ken brought new ideas and renewed energy to the ELFA while increasing our industry profile in Washington and in the financial press. The industry and the Association are better off due to Ken's involvement over the past three years. I will miss working with Ken but take comfort knowing there will most likely be issues impacting both ELFA and SIFMA where we will have the opportunity to partner with Ken in his new role.
"ELFA leadership had the foresight to develop a transition plan several years ago which allows Ralph Petta to step in as Interim President. I have worked closely with Ralph over the past 20 years and have great confidence in his knowledge and dedication to the equipment finance and leasing industry. We should thank Ken for everything he accomplished over the past three years, and offer Ralph a hand as he steps into a difficult role in very challenging times
Rick Remiker
SVP, Chief Administrative Officer
RBS Asset Finance
71 S. Wacker Drive, 28th Floor
Chicago, IL 60606
Office (312) 777-3541
Mobile (312) 350-9920
richard.j.remiker@rbsaf.com
----
"I don't think anyone is surprised by this news. We were fortunate to have Ken this long. He's a born leader with the kind of experience, track record, and clout that keeps opportunity knocking. He's done a fine job repositioning the ELFA and leaves with few regrets if any at all. These are difficult times but Ralph is more than capable of running the show. Aside from the economy being what it is the ELFA structure is on as solid ground as can be expected."
(name with held)
--
"Two years ago I interviewed Ken Bentsen shortly after he joined ELFA. I was impressed by his interest, his focus and his willingness to consider different concepts. He has proved himself to be an extremely effective resource for the equipment leasing and finance industry, and we will miss his very valuable contributions." "
Bob Teichman, CLP
Teichman Financial Training
3030 Bridgeway, Suite 213
Sausalito, CA 94965
Tel: 415 331-6445
E-mail: BoTei@aol.com
"Training and education for equipment leasing and finance personnel"
(Bob is Leasing News Person of the Year for 2008, plus past president
of the Certified Leasing Professional Foundation.)
"Dancing with the ELFA"
by Bob Teichman, CLP

http://www.leasingnews.org/archives/October%202006/10-27-06.htm#elfa
---
"Thank you Ken for the wonderful work you have done with our association. Working with you has been an honor. I'm sad to see you go.
"Best of luck and prosperity to you in the future!
"Congratulations Ralph! I'm confident you will do great things while at the helm.
"Best regards,"
Ed Castagna
President
Nassau Asset Management
---
"ELFA has come a long way from the days of befriending the big boys (and why not, they paid the bills) to being a organization serving the industry as a whole. Membership is down, less is being contributed, and the economy has yet to show consistent trends that this mess is over. It appears our industry will shrink, the industry organizations will shrink as the number of employees in our industry has and will continue to shrink. Ken came in when focus and direction was needed. He made everyone feel valued, explored new directions, and got many involved that were once outsiders. He moved from a single focus organization with historic repeated direction to a name changed group (ELA to ELFA), and sent a more meaningful message to members and to the political community (where he is certainly at home). He did what was needed and it is now up the organization to keep it going, not lose focus, and continue to be meaningful for the entire lease/finance community.
"So a debt of gratitude to Ken for coming into an organization with a long history of tradition and forging a new path. Good organizational leaders are rare. I am sure we all wish Ken well and thanks for taking ELFA to the top.
Allan Levine,
Chief Operating Officer
MADI$ON CAPITAL
Equipment and Vehicle Lease Financing Solutions
9D Gwynns Mill Court
Owings Mills, MD 21117
Direct Line: 443.796.7337
Office: 800.733.5529 x 7337
alevine@madisoncapital.com
www.madisoncapital.com
(Al Levine interviewed Ken Bentsen when he addressed the
EAEL 2007 Spring Conference for Leasing News:)
http://www.leasingnews.org/archives/May%202007/05-11-07.htm#eaelc
---
"I have followed all of the media on Ken Bentsen since he took over the presidency of the ELFA. I have watched his leadership with such admiration. He has fought with Washington DC to open their eyes to our industry and the damage the tightened flow of funds has created.
"He has been a true advocate of our industry.
"I would love to meet him in person and shake his hand some day. I wish him all the best in his new role at SIFMA."
Rosanne Wilson, CLP
1st Independent Leasing, Inc.
3800 SW Cedar Hills Blvd., Suite 165
Beaverton, OR 97005
(800) 926-0851 or Fax: (503) 626-1631
"It's the Lease We Can Do"
www.1stindependentleasing.com
--------------------------------------------------------------

Early Bird Extended for ELFA Conference in October
October 18th-20th
Equipment Leasing and Finance Association
48th Annual Convention
Manchester Grand Hyatt
San Diego, CA

New this year: The Funding Source Connction, a virtual funding
exhibition allowing attendees and funding sources to connect while at the convention.

Early Bird is $1700 Non-Member: $3475
Deadline for Discounted Early Bird Registration Fee Extended!
If you register by August 31, and stay at the convention hotel (Manchester Grand Hyatt), you are eligible for the discounted registration fee. So register today!

After August 31: $1775 Non-Member: $3550
First Timer $1020 before August 31,2009 After: $1095 member only
Multi-discounts to members from the same firm available
Additional Attendee: $1520
Download Brochure:
http://www.elfaonline.org/cvweb_elfa/cgi-bin/documentdll.dll/view?DOCUMENTNUM=116 www.elfaonline.org
--------------------------------------------------------------

Classified Ads---Help Wanted
Regional Sales Managers:
Southern California, Texas, Illinois, Florida, Georgia.
2+ years outside leasing/finance sales exp. closing deals. Estab. customer base/ or vendors a plus. Top commission.
Relationship Manager/Sales Associate:
Lake Success, New York
Process daily sales activities. Excellent written/verbal skills required. Previous industry experience not required although a plus

Please submit your resume for confidential review to: ekaye@advantagefunding.us or fax to 718 392 5427.
Advantage Funding, a leading national commercial vehicle and transportation equipment leasing and finance company seeks an . Our financing products are offered to new and existing relationships in the commercial coach, limousine, school bus, paratransit, funeral car, minibus and transportation industries.
Top Producers Needed to Challenge
Highly Experienced Back Office
Huge Starting and Referral Bonuses
Click Here
--------------------------------------------------------------

Sales Make it Happen
by Steve Chriest
All Sales Are Complex
More than a few leasing salespeople and their managers think of the leasing sale as transactional. I want to suggest that the leasing sale, at all levels, is a complex sale. As is true in any complex selling situation, it's what and who you don't know that usually spells disaster for your selling efforts.
The complex sale characteristics of vendor sales are easy to see. Selling to vendors usually involves more than one buying influencer on the vendor side. Not only must the senior managers in a vendor organization approve doing business with you, but the vendor's salespeople and support staff must also stand behind doing business with you and your company. Reluctance on the part of any of these influencers and players can spell big trouble for your sale. In addition, the decision-making process, especially for large vendor accounts, can be involved and can take a good deal of time.
What about a leasing sale to an individual lessee who runs a small business? You're dealing directly with the decision-maker. He or she can make a quick decision and does not need to consult with anyone regarding the decision, right? This sale is simple and transactional, right? Wrong!
What most salespeople and managers miss about these transactional sales is the fact that in many cases, in fact in almost all cases, unseen decision influencers lurk in the background. A sole proprietor who operates a one-man machine shop, for example, may have a spouse who works in the business, but behind the scenes, exerting strong influence over capital expenditures. That same entrepreneur may belong to local trade group that offers free advice on financing alternatives for its members. This small business owner may have a CPA, and perhaps an attorney with whom he consults on all major business decisions.
So, what appears to be a simple, transactional sale is actually a complex sale that may involve multiple decision influencers. The fact that the machine shop owner may also engage outside experts to evaluate financing options also adds to the complexity of the decision-making process. It is best to find out if he will discuss it with his bookkeeper or his certified public accountant, or even his son-in-law, who is an attorney.
Don't be fooled into thinking any sale is as simple as it appears. If you don't know everything there is to know about your customer's buying decision process, or you haven't identified, or aren't aware of all the key decision influencers, both seen and unseen, you may lose your sale without ever knowing why.
About the author: Steve Chriest is the founder of Selling UpTM (www.selling-up.com), a sales consulting firm specializing in sales improvement for organizations of all types and sizes in a variety of industries. He is also the author of Selling The E-Suite, The Proven System For Reaching and Selling Senior Executives and Five Minute Financial Analyst, Basic CREDIT & Analysis Tools for Non-Accountants. You can reach Steve at schriest@selling-up.com.
Sales Makes it Happen articles:
http://www.leasingnews.org/Legacy/index.html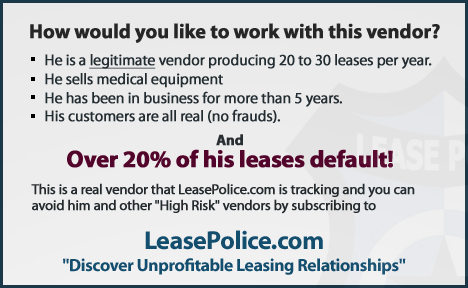 (Leasing News provides this ad "gratis" as a means
to help support the growth of Lease Police)
--------------------------------------------------------------

--------------------------------------------------------------

New Hires---Promotions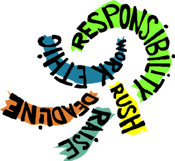 Mona Janes, CLP, has joined the Tenet Financial Group, Benbrook, Texas. "My new position allows me to assist our clients in executing their capitalization plans for their new or existing business, with a number of financial products we have to offer. Equipment leasing is a larger part of requests I see every day, therefore I am excited to be a part of Tenet Financial where I can utilize my experience and knowledge in Equipment Leasing." She previously was with Canyon Leasing Group and Wildwood Financial.
Steve Klein was appointed President of its Canadian division, CoActiv Capital Partners Canada. He previously he served as Senior Vice President for GE Fleet Services, Canada.
In his previous position as Executive Vice President and Country Business Head for CitiCapital, Mr. Klein was responsible for the overall portfolio performance of eight different businesses spanning various industries. Steve also served as Director and Member of the Board for Citibank Canada and Citigroup Finance Canada. Mr. Klein also held the posts of President for Citicorp Vendor Finance and Vice President, International Business Development for Newcourt Credit Group.
Paul Piggott was appointed an Associate in its EMEA Region for The Alta Group. He has been based in Cape Town, South Africa, for four years specializing in building high-performing vendor leasing programmes. Prior to joining Alta, Paul held various general management and business roles with major asset finance companies including GE Capital, Heller Vendor Financial Services and, latterly, Key Equipment Finance. At KEF, he had overall responsibility for new and existing vendor programmes and thrived on the opportunity to build and lead the team that drove the turnaround of the European business.
--------------------------------------------------------------

Classified ads-Operations / Remarketing / Repossessions
Operations: Houston, TX
Silverlake Inspections LLC is an independent contracting company for real estate and equipment verification with pictures.
Email: jimh05@sbcglobal.net

Operations: Portland , OR
Portfolio Financial Servicing Company provides state of the art portfolio servicing for portfolios of all sizes. 800-547-4905 sales@pfsc.com
Operations: Roseburg, OR
Tired of paying a full time documentation person? Try outsourcing. Ideal for anywhere in the USA. E-mail or Call Trina Drury
541-673-4116 or 541-784-7973.
email: doc_prep@yahoo.com


Remarketing: Nassau Asset Management Specializing in: Repossession, remarketing, plant and fleet liquidation, skip tracing and collections. All types of equipment. Over 160 locations nationwide. We will tailor any remarketing program to your specific requirements. www.nasset.com
Contact: ECast@nasset.com
ELA,NAB T ,EAEL,NAELB,UAEL
Repossessions: Canada
Cease Bailiff Services Incorporated:
Asset Investigation/Tracing; Asset Recoveries; Asset Protection/Security
Asset Liquidations/Sales; Ottawa, Canada; www.ceasebailiff.ca dave@ceasebailiff.ca; Phone 613 898 7376 ; Fax 613 225 2452
Leasing Industry Outsourcing
(Providing Services and Products)


All "Outsourcing" Classified ads (advertisers are both requested
and responsible to keep their free ads up to date:
http://www.leasingnews.org/Classified/Outsourcing/Outsourcing.htm
How to Post a free "Outsourcing" classified ad:
http://www.leasingnews.org/Classified/Outsourcing/Outsourcing-post.htm
-------------------------------------------------------------

News Briefs----
GE Settles Accounting Fraud Charges $50 Million
http://www.cfo.com/article.cfm/14162632/c_14160498?f=home_todayinfinance
BMW's Profit Slides 76 Percent
http://www.nytimes.com/aponline/2009/08/04/business/AP-EU-Germany-Earns-BMW.html
Banks slow to modify mortgages
http://features.csmonitor.com:80/economyrebuild/2009/08/04/banks-slow-to-modify-mortgages/
Sontag Said to Leave Merrill as Krawcheck Is Hired
http://www.bloomberg.com/apps/news?pid=20601087&sid=a_5ohOZ2Zwe0
Agents Raid Bank and Lender in Florida
http://www.nytimes.com/2009/08/04/business/04florida.html?_r=1
Fired bank teller: Did he deserve to be fired
http://seattletimes.nwsource.com/html/northwestvoices/2009592651_fired_bank_teller_did_he_deser.html
Madoff Victims Cry Foul on Attorney Fees
http://www.nypost.com/seven/08042009/business/madoff_victims_cry_foul_182883.htm
Personal incomes drop
http://www.upi.com/Business_News/2009/08/04/Personal-incomes-drop/UPI-42871249397447/
Paula Abdul: "I've Decided Not to Return to Idol"
http://www.eonline.com/uberblog/b137736_paula_abdul_ive_decided_not_return_idol.html?utm_source=eonline&utm_medium=rssfeeds&utm_campaign=rss_topstories
Donald Trump regains control of 3 Atlantic City casinos
http://www.usatoday.com/money/industries/travel/2009-08-04-trump_N.htm
---------------------------------------------------------------

You May have Missed---
How Netflix gets your movies to your mailbox so fast
http://www.chicagotribune.com/entertainment/chi-0804-netflixaug04,0,6424990.story
----------------------------------------------------------------


California Nuts Briefs---
State ordered to shrink prison population by 44,000 inmates
http://www.sacbee.com/1089/story/2082570.html
----------------------------------------------------------------

Sports Briefs----
Ratto: 49ers squeezing Crabtree for wrong reason
http://www.sfgate.com/cgi-bin/article.cgi?f=/c/a/2009/08/04/SP8A193QM1.DTL
----------------------------------------------------------------


"Gimme that Wine"
Beaujolais Shows Its Complex Side--Eric Asimov
http://www.nytimes.com/2009/08/05/dining/reviews/05wine.html?ref=dining
Kendall-Jackson introduces new wines
http://www.pressdemocrat.com/article/20090804/NEWS/908049975/1036?Title=Kendall-Jackson-introduces-new-wines
Creditors voting on Copia liquidation plan
http://www.pressdemocrat.com/article/20090804/ARTICLES/908049945/1036?Title=Creditors-voting-on-Copia-liquidation-plan
Is organic wine healthier and tastier?
http://www.examiner.com/x-5079-SF-Health-and-Happiness-Examiner~y2009m8d3-Is-organic-wine-healthier-and-tastier
The Winemakers' PBS TV Series Announces Season 2 Casting Call in New York City on August 10, 2009
http://finance.yahoo.com/news/The-Winemakers-PBS-TV-Series-prnews-1040208845.html?x=0&.v=1
Wine Prices by vintage
http://www.winezap.com
http://www.wine-searcher.com/
US/International Wine Events
http://www.localwineevents.com/
Winery Atlas
http://www.carterhouse.com/atlas/\
Leasing News Wine & Spirits Page
http://two.leasingnews.org/Recommendations/wnensprts.htm
The London International Vintners Exchange (Liv-ex) is an electronic exchange for fine wine.
http://www.liv-ex.com/
----------------------------------------------------------------

Today's Top Event in History
1900-Louis Armstrong, Jazz musician extraordinaire born at New Orleans, LA. For years, he had told reporters that he was born on July 4th, but actual records show August 4, which he realized later in life, noting his orphan home had told him otherwise. Died at New York, NY, July 6, 1971. Perhaps the greatest jazz trumpet player who ever lived. Asked to define jazz, Armstrong reportedly replied, "Man, if you gotta ask, you'll never know." The trumpet player was also known as Satchmo. He appeared in many films. Popular singles included "What a Wonderful World" and "Hello, Dolly" (with Barbra Streisand) and "High Society." Two of my favorite albums are "Armstrong Plays W.C. Handy" and "Ella and Louis."
http://www.satchmo.net/
http://www.redhotjazz.com/louie.html
Best Louis Armstrong Vocal:
http://www.amazon.com/exec/obidos/ASIN/B00004RD5E/qid=1059868750/sr=2-2/ ref=sr_2_2/103-5362656-4423850
My favorite single Armstrong Album:
http://www.amazon.com/exec/obidos/tg/detail/-/B000002ADP/qid=1059868810/sr=1-1/ ref=sr_1_1/103-5362656-4423850?v=glance&s=music
http://www.amazon.com/exec/obidos/tg/detail/-/B0000047FO/qid=1059868625/sr=10-2/ ref=sr_10_2/103-5362656-4423850?v=glance&s=books
[headlines]
----------------------------------------------------------------

This Day in American History
1583-Sir Humphrey Gilbert, English navigator and explorer, aboard his sailing ship, The Squirrel, sighted the Newfoundland coast and took possession of the area around St. John's harbor in the name of the Queen, thus establishing the first English colony in Northern America. Gilbert was lost at sea, in a storm off the Azores, on his return trip to England.
http://www.infoplease.com/ce6/people/A0820808.html
1604-Birthday of John Eliot, American "Apostle to the Indians," translator of the Bible into an Indian tongue ( the first bible to be printed in America), was born at Hertfordshire, England. He died at Roxbury, MA, May 12, 1690. http://justus.anglican.org/resources/bio/164.html
1656 -Eight Quakers from England arrived in Boston and were immediately imprisoned by the local Puritan authorities. (The church-and-state amalgam of Puritanism looked upon non-ritual Quakerism with suspicion, regarding it as theologically apostate and politically subversive).
Unfortunately many religious sects who left Europe for the New World, brought with them what they were escaping from: religious prosecution.
1749-Birthday of Thomas Lynch, signer, Declaration of Independence, born Prince George's Parish, SC. Died 1779 ( lost at sea, exact date of death unknown.).
http://www.thomaslynchjr.com/
1775- the Spanish ship San Carlos, commanded by Juan Manuel de Ayala, entered San Francisco Bay. ( lower half of:
http://memory.loc.gov/ammem/today/aug05.html ). http://www.itp.berkeley.edu/~asam121/angel.html
1830-Birthday of James A Healy, first Black bishop in America.
http://www.holycross.edu/departments/publicaffairs/
website/features/healy1.htm
1844 - The cornerstone for the Statue of Liberty was laid at Bedloe's Island (now called Liberty Island), New York. The actual statue was accepted as a gift to the United States from the people of France by U.S. President Grover Cleveland on October 28, 1886. The statue became a symbol of freedom to the European immigrants who passed it on their way to Ellis Island and their admittance to the United States. It remains today as a symbol of liberty for all
http://www.sccorp.com/cam/
http://hudsonriverlive.com/
http://www.endex.com/gf/buildings/liberty/liberty.html
1858- Julia Archibald Holmes became the first woman on record to reach the summit of Pike's Peak. http://memory.loc.gov/ammem/today/aug05.html
1858-Through the efforts of Cyrus West Field, after two unsuccessful attempts, the Transatlantic cable was completed. The cable was 1,950 statute miles long and more than two-thirds of it was laid more than 2 miles deep. Introductory and complimentary messages were exchanged by President James Buchanan and Queen Victoria on August 16, 1858. The cable was weak and the current insufficient, and service was suspended on September 1, 1858.
1861-Income tax was levied by Congress during the Civil War by an act this day which imposed a 3 percent tax on incomes exceeding $800 and 1.5% tax on income derived from government securities. The income tax lists were open to public inspection by " all persons who may apply to inspect the same." This was interpreted in such a way as to eliminate idle curiosity seekers. The law was not enforced and was replaced the following year by another. It was rescinded in 1972 along with other Civil War taxes. An income tax law was passed by Congress on August 27,1894, as part of the tariff act, but it was declared unconstitutional. The 16th Amendment to the Constitution, which was declared ratified on February 25, 1913, gave Congress the power to lay and collect income taxes.
1864-the Great Battle of Mobile Bay: a Union fleet under Admiral David Farragut attempted to run past three Confederate forts into Mobile Bay, Alabama. After coming under fire, the Union fleet headed into a maze of underwater mines, known at the time as torpedoes. The ironclad Tecumseh was sunk by a torpedo, after which Farragut is said to have exclaimed, " Damn the torpedoes, full steam ahead!" The Union fleet was successful and Mobile Bay was secured. ( Torpedoes in these days were "mines" that floated or were submerged in the water, exploding on contact. It was very dangerous to go through water minefields). The lead Rebel ironclad, the USS Tecumseh, unable to avoid the danger, struck a mine and sank into the oceans depths. Yet, against all odds, the seasoned admiral ordered his flagship, the Hartford, and his fleet to press forward through the underwater minefield and into Mobile Bay. Some historians view this as the turning point of the campaign, especially after General Jubal A. Early had entered the District of Columbia in July, and continued to battle Union forces from the Shenandoah Valley. Farragut's victory under overwhelming obstacles spurred General Grant, the rest of the troops, and brightened up President Lincoln's outlook as he thought the war was going poorly, there were many who thought Congress should find "peace" with the Confederates, and former General McClennan was favored to beat Lincoln in the November election, until possible Farragut's amazing victory. He was 63 years old, not in very good health, and to command his ship, had his sailors strap him to the riggers so he could view what was happening and give orders. It is not often that one man can lead a Navy into victory with the Army to follow.
http://www.cr.nps.gov/nr/twhp/wwwlps/lessons/73morgan/73morgan.htm
http://www.history.navy.mil/photos/sh-usn/usnsh-c/chika-k.htm
http://www2.cr.nps.gov/abpp/battles/al003.htm
http://www.2xtreme.net/ctyson/civwar/farrag10.htm
http://www.nps.gov/vick/visctr/sitebltn/farragut.htm
http://www.admiralfarragut.org/
1867-Birthday of Jacob Ruppert, Jr., baseball executive born at New York, NY. Ruppert was the son of a brewery owner who purchased the New York Yankees in 1914 with Tillinghast Huston for $450,000. Ruppert bought Babe Ruth from the Boston Red Sox, built Yankee Stadium and made his team the best in baseball. Died New York, January 13, 1939.
http://www.findagrave.com/cgi-bin/fg.cgi?page=gr&GRid=914
http://store.yahoo.com/scripophily/yanplaytrana.html
1869- Birthday of Grant C. Tullar, American Methodist evangelist and music publisher. He is remembered today for composing the tune to the hymn, "Face to Face with Christ My Savior."
Died May 20, 1950, Ocean Grove, NJ.
http://www.cyberhymnal.org/bio/t/u/tullar_gc.htm
1899-Birthday of Conrad Aiken, American poet, short-story writer, critic and Pulitzer Prize winner ( poetry, 1930). He was born at Savannah, GA, and died there August 17, 1973. http://www.poets.org/poets/poets.cfm?prmID=770&CFID=8
427572&CFTOKEN=3561476
1902- Band Leader/Coronet Player Luis Russell Birthday
http://www.artistdirect.com/music/artist/bio/0,,488020,00.
html?artist=Luis+Russell
1908-Birthday of trumpet player Don Albert, New Orleans, LA.
http://www.landing.com/profiles/satch68.htm
http://www.ucpress.edu/books/pages/9098/9098.ch4.pdf
1909-Congress passed a law to tax corporations. The act taxed all corporations with an income over $5,000. The law was passed prior to the adoption of the U.S. income tax amendment.
1912-Birthday of Raol Wallenberg, Swedish architect born at Stockholm, Sweden. He was the second person in history ( Winston Churchill was the first ) to be voted honorary American citizenship ( US House of Representatives 396-2, September 22,1981). He is credited with saving 100,000 Jews from almost certain death at the hands of the Nazis during WW11. Wallenberg was arrested by Soviet troops at Budapest, Hungry, January 17, 1945, and, according to the official Soviet press agency Tass, died in prison, at Moscow, July 17, 1947.
1914 - Euclid Avenue and East 105th Street in Cleveland, Ohio became the first intersection in the U.S. to be equipped with an electric traffic light. Cross arms were installed 154 feet above the ground and equipped with red and green lights and buzzers, as we may commonly see today at railroad intersections. Two buzzes signaled Euclid Avenue traffic to proceed and one buzz signaled the traffic on 105th Street. It was not until 1923 that African-American Garrett A. Morgan invented
and developed the traffic light that is presently in use today. He sold the patent rights to General Electric Corporation for $40,000. Morgan was a prolific inventor, among his other inventions were the gas mask used by American troops in World War I and a smoke inhalator that saved the lives of workers trapped in a tunnel under Lake Erie in 1916.1921 - KDKA radio in Pittsburgh, PA did the first play-by-play broadcast of a baseball game. Harold Arlin described the action as the Pirates beat Philadelphia 8-5. 1921 - The "New York World" published the first cartoon to be awarded a Pulitzer Prize. "On the Road to Moscow", by Rollin Kirby, received the prestigious journalism honor.
1923 - Henry Sullivan became the first American to swim across the English Channel and he did it on this day.
1924 - The comic strip "Little Orphan Annie" debuted in the New York "Daily News". Annie and her little dog, Sandy, were creations of cartoonist Harold Gray. His work would come to life in the Broadway and film adaptations of Annie a half-century later -- to great success.
1926-Magician Harry Houdini stays chained in a coffin under water for several hours and escapes.
http://www.magictricks.com/cheaptricks/posters/houdini1.htm
http://www.magictricks.com/houdini/
1926-Birthday of singer Jeri Southern, Royal,NE.
http://www.mrlucky.com/songbirds/html/sep99/9909_southern.html
1930-Birthday of vocalist Jo Damita ( Damita Jo DuBlanc), Austin, TX. http://www.allbutforgottenoldies.net/damita-jo.html
1936 - Jesse Owens won his third gold medal by running a 200-meter race in 20.7 seconds at the Olympic Games held in Berlin, Germany.
http://wawa.essortment.com/jesseowens_refk.htm
1939-Birthday of Tommie Lee Aaron, baseball player born at Mobile, AL. The brother of home run king Henry Aaron hit 13 homes in a seven-year major league career. Died at Atlanta, GA.
1941-Birthday of percussionist Airto Moriera, Brazil.
1943-Birthday of singer Sammi Smith, Orange, CA.
http://www.countrypolitan.com/prof0501.php
1944-Birthday of Robbie Robertson, guitarist with the Band, born in Toronto. First known as The Hawks, The Band evolved from a group taken to Ontario from the US by Ronnie Hawkins. The original members were gradually replaced by Canadian musicians, with the exception of drummer Levon Helm. The Band moved to the US in 1965, where they became Bob Dylan's backup group. They continued to tour with Dylan until 1974, but at the same time launched a successful career of their own. The Band had a series of hit LP's and singles and performed at most of the major rock festivals, including Woodstock in 1969. The Band played its last concert in 1976. The event, attended by a host of rock and blues performers, was captured on film as "The Last Waltz." Robbie Robertson's self-titled solo album was a hit in 1988.
1945- Atom Bomb dropped on Hiroshima (Aug 6th in Japan), the first atomic bomb dropped. Death by radiation was not contemplated as the blast was to scare Japan into surrendering has man controlled air bombs and torpedoes were becoming more numerous and it was alleged they would rather die fighting, then surrender.
1948 – Top Hits
You Can't Be True, Dear - The Ken Griffin Orchestra (vocal: Jerry Wayne)
Woody Woodpecker Song - The Kay Kyser Orchestra
(vocal: Gloria Wood & The Campus Kids)
It's Magic - Doris Day
Bouquet of Roses - Eddy Arnold
1949 -- Mann Gulch Fire. A crew of 15 Smokejumpers, the U.S. Forest Service's elite airborne firefighters, jump into a remote forest fire in the Montana wilderness. Less than two hours later only two survived.
http://visitmt.com/whatsnew/features/manngulchfire.htm
1950-Birthday of one of my favorite singers, Huey Lewis, whose real name is Hugh Cregg the Third, was born in New York City. He formed his six-man rock band, the News, in San Francisco in 1980. Huey Lewis and the News first reached the charts in 1982 with "Do You Believe in Love." The band reached its peak in 1985 and '86 with the charttoppers "The Power Of Love" and "Stuck With You." He lives in nearby Marin County, appears often locally, along with his friend Robin Willia. Often sings the National Anthem for the S.F. 49er football games. He is reportedly a big 49er fan.
http://www.getmusic.com/microsites/hueylewis/ ms
http://www.hln.org/
1952-"American Bandstand" goes national on ABC-TV. It started in 1952 as a local hit parade show in Philadelphia. Dick Clark became the host in 1956 and his first guests are the Chordettes.
http://www.fiftiesweb.com/bandstnd.htm
http://www.timvp.com/bandstnd.html
http://www.fiftiesweb.com/ab.htm
http://www.fiftiesweb.com/american-bandstand-1.htm
http://www.jumptheshark.com/a/americanbandstand.htm
1954- Elvis Presley, backed by guitarist Scotty Moore and bassist Bill Black, recorded three songs at the Sun Records studio in Memphis. Two of the tunes, "That's All Right" and "Blue Moon of Kentucky," were released as Presley's first record. Both sides were local hits in the Memphis area.
1956-The Platters score their third US top ten hit when "My Prayer" went to number one. The song was originally a French tune written by Georges Boulanger called "Avant de Mourir" that had English lyrics added in 1939.
1956 – – Top Hits
My Prayer - The Platters
Hound Dog/Don't Be Cruel - Elvis Presley
Whatever Will Be Will Be (Que Sera Sera) - Doris Day
I Walk the Line - Johnny Cash
1957-" Dick Clark's "American Bandstand" caught the attention of network executives at ABC-TV in New York, who decided to put the show on its afternoon schedule. However, the one thing they couldn't do was disrupt an airing of the hugely popular "Mickey Mouse Club" at 5 p.m. What to do? Halfway through the "American Bandstand" show, Clark would tell listeners to come back for more of the show ... but "right now ... here comes the Mouse!" At that time, the network would cut away from Philadelphia and show Walt Disney's Mouseketeers. Following the show ... "American Bandstand" would return for another 30 minutes. American Bandstand" and Dick Clark are synonymous; he hosted the show for more than 30 years. " AB" started out as a local show at Philadelphia in 1952. Clark, then a disk jockey, took over as host at the age of 26. The format was simply: teens dancing, performers doing their latest hits, Clark introducing song and listing the top 10 songs each week. This hour-long show was not only TV's longest-running musical series, but also the first one devoted exclusively to rock and roll. The show was cancelled six months after Clark turned over the hosting duties to David Hirsch in 1989.
1960 - In an unprecedented move, two major-league baseball clubs traded managers. Jimmy Dykes of the Detroit Tigers moved to manage the Cleveland Indians while Joe Gordon left the Indians to take over the managerial reins of the Tigers.
1961 - The temperature at Ice Harbor Dam, WA, soared to 118 degrees to equal the state record established at Wahluke on the 24th of July in 1928. The afternoon high of 111 degrees at Havre, MT, was an all-time record for that location.
1962-Jamaica Independence Day, a national holiday observing the independence from Britain August 6, but celebrated the first Monday in August.
1962-We generally celebrate only birthdays, but the world fell in love with Marilyn Monrow's unique combination of sensuality and approachability. She was the epitome of Hollywood glamour, making 29 files in her career. Her tragic death at age 36, at Los Angeles, from an overdose of sleeping pills, is shrouded in controversy. I knew the first film cameramen on the scene, before the police
arrived, and he told me there was a note she had written.
It was also known she had called Bob Kennedy three times that night, one of them threatening to commit suicide, which reportedly she had done before. She had had an affair with his brother, had been his paramour, and Bobby wanted to run for president and no longer "could see her. " She was born June 1, 1926, at Los Angeles.
1964-The first Navy pilot shot down and captured in North Vietnam was Lieutenant (j.g.) Everett Alvarez, Jr., 26, of Santa Clara, CA, aviator on the U.S.S. Constellation. He parachuted into the ocean. He was rescued by the crew of a small Vietnamese boat, to whom he surrendered. He was confined in the Hon Gay naval base and later in the Hoa Lon prison. He was returned to the United States almost ten years later, on February 13, 1973. http://www.pownetwork.org/bios/a/a038.htm
1964- The US begins bombing North Vietnam and racial turmoil brings America to face more racial turmoil as the world rebounds with the news the day before when three young civil rights workers were found murdered and buried in an earthen dam on a farm outside Philadelphia, Miss. The three, James Chaney,21, of Meridian, Miss., and Andrew Goodman,20, and Michael Schwerner, 24, both of New York City, had disappeared on June 21 after being held for six hours by Neshoba County police on charges of speeding. Their burned station wagon was found June 23, prompting President Johnson to order an FBI search for the three men.
1964 – – Top Hits
A Hard Day's Night - The Beatles
The Little Old Lady (From Pasadena) - Jan & Dean
Everybody Loves Somebody - Dean Martin
Dang Me - Roger Miller
1966-John Lennon's comment that the Beatles were "more popular than Jesus Christ" was re-printed in an American teen magazine called Datebook and was widely reported in North America. The statement, made to London Evening Standard journalist Maureen Cleave several months earlier, caused a public outcry in the US and led to mass destruction of Beatle records. Thirty five radio stations banned all Beatles songs and even the Ku Klux Klan made threats against the group. What Lennon actually said was "Christianity will go. It will go. It will vanish and shrink. I needn't argue about that, I'm right and I will be proved right. We're more popular than Jesus Christ now; I don't know which will go first - rock 'n roll or Christianity. Jesus was all right, but his disciples were thick and ordinary. It's them twisting it that ruins it for me."
1966-Martin Luther King Jr. stoned during Chicago march. http://www.usafricaonline.com/DrKing.html
1967- Bobby Gentry releases her only hit "Ode to Billy Joe". wrote and recorded in 1967. (Billie Joe McAllister jumped off the Tallahatchie Bridge because of a homosexual relationship in the movie, but Bobby Gentry said she's not telling what really happened: "what was dropped off the Tallahachee bridge?") won 3 grammy awards and was made into a movie in 1976
http://www.swinginchicks.com/bobbie_gentry.htm
http://www.leoslyrics.com/listlyrics.php?sid=~%AA%E5Rv%12-%FA
http://home.t-online.de/home/walterv/gentry.htm
http://www.moviefolio.com/movies/Ode_to_Billy_Joe_1976.cfm
http://shopping.yahoo.com/shop?d=v&id=1800102319
1968-The Newport Pop Festival begins in Costa Mesa, California. 100,000 fans come out to hear Sonny & Cher, Tiny Tim, Jefferson Airplane, Steppenwolf, the Grateful Dead, the Byrds, Iron Butterfly and Eric Burdon and The Animals.
1969-Willie Stargell of the Pittsburgh Pirates hit the only home run ever out of Dodger Stadium. His blast off pitcher Alan Foster cleared the right-field pavilion and traveled an estimated 506 feet from home plate.
1969- the Rolling Stones gave a free concert in London's Hyde Park. In memory of Brian Jones, the group's former lead guitarist, Mick Jagger read an excerpt from the poems of Shelley and released thousands of butterflies over the park. Jones had been found dead in the swimming pool of his home two days earlier.
1972 – – Top Hits
Alone Again (Naturally) - Gilbert O'Sullivan
(If Loving You is Wrong) I Don't Want to Be Right - Luther Ingram
Daddy Don't You Walk So Fast - Wayne Newton
It's Gonna Take a Little Bit Longer - Charley Pride
1973-Four months after it had won an Academy Award, "The Morning After", the love theme from the movie The Poseidon Adventure, topped the US charts. Although many performers were considered, the song's writers, Al Kasha and Joel Hirschhorn, chose an unknown singer named Maureen McGovern, who was working as a secretary at the time.
1974 - The comic strip "Tank McNamara" premiered in 75 newspapers. Jeff Millar and Bill Hinds created the 6-foot, 4-inch, 225-pound former defensive tackle of the State University Sand Crabs; and who became a jock/sportscaster.
http://www.thirdage.com/news/comix/tank/
1974-President Nixon released tape transcripts revealing he had impeded the Watergate investigation. One example of the evidence was an order to H.R. Halderman on June 23, 1972, to tell the FBI: " Don't go any further in this case, period!" In three more days he would resign as president.
1975 - Singer Stevie Wonder signed the recording industry's largest contract: $13 million over a seven-year period. Wonder stayed with his original label, Tamla/Motown, while other major Motown artists, including Diana Ross, Gladys Knight and The Four Tops had left the label over creative differences and financial accounting disputes.
1979--- In an 8-1 win over the Giants, Dodger right-hander Don Sutton becomes the team's all- time strikeout leader with his 2,487th career strikeout.
1980 – – Top Hits
Magic - Olivia Newton-John
Little Jeannie - Elton John
Take Your Time (Do It Right) - The S.O.S. Band
Dancin' Cowboys - The Bellamy Brothers
1981- President Reagan fires 11,500 air traffic controllers who struck two days ago.
1983 - Vida Blue was released by the Kansas City Royals. Blue had spent 13 years in the big leagues. At his release by the Royals, the former Cy Young Award winner had gone 0-19 in pitching appearances.
1986: Artist Andrew Wyeth revealed that he had, over a 15-year period, secretly created 240 drawings and paintings of a woman named Helga Testorf, a neighbor in Chadds Ford, Penn. The critical furor, other than that caused by the adultery, was fueled by the (indignation) fact that Helga was not young and not beautiful—Neither was he.
1987 - Severe thunderstorms raked eastern South Dakota. The thunderstorms spawned half a dozen tornadoes, produced softball size hail at Bowdle, and produced wind gusts to 90 mph south of Watertown. Hot weather continued in eastern Texas. Afternoon highs of 100 degrees at Houston and 106 degrees at Waco equaled records for the date
1989-For the first time, the race off in the Hambletonian, harness racing's most prestigious race, ended in a dead heat with Park Avenue Joe being declared the winner over Probe. Park Avenue Joe finished second in the first head and won the second heat. Probe won the first heat but broke stride and finished ninth in the second heat.
1984 - Toronto's Cliff Johnson set a major-league baseball record by hitting the 19th pinch-hit home run in his career as he led the Blue Jays to a 4-3 win over the Baltimore Orioles. Johnson hit an additional pinch-homer in 1986 to extend his record to 20.
1984 - Joan Benoit won the first women's Olympic marathon at the Summer Games in Los Angeles, California.
1984-Edwin Moses wins Gold Medal in Olympics track and field in Los Angeles, California.
1984-Evelyn Ashford wins Gold Medal in Olympics track and field in Los Angeles, California.
1986- It's revealed Andrew Wyeth had, secretly created 240 drawings & paintings of his neighbor Helga Testorf, in Chadds Ford, Pa .
http://www.artwallpapers.com/modernart_Andrew_wyeth.htm
http://www.tfaoi.com/aa/3aa/3aa244.htm
http://www.andrew-wyeth-prints.com/helga.html
http://www.picassomio.com/books/isbn/0060929219/es/ 1988- Mario Biaggi (Rep-D-NY) In 1988 he was convicted of obstructing justice, tax evasion, conspiracy, extortion, and accepting bribes and resigned his seat. He appealed to President Clinton to give him a pardon, but was not one of the 1500 granted.. Mario served his time, is 83, sick, and living alone. When he was in Congress, he helped the mentally retarded, the police, and the people of Northern Ireland. He just didn't have anyone to buy him a pardon. http://bioguide.congress.gov/scripts/biodisplay.pl?index=B000432
http://www.thenationalcouncil.com/ppresidents/biaggi.htm
http://www.thenationalcouncil.com/
http://www.recguns.com/Sources/VG2.html
1988 – – Top Hits
Roll with It - Steve Winwood
Hands to Heaven - Breathe
Make Me Lose Control - Eric Carmen
Don't We All Have the Right - Ricky Van Shelton
1989 - Thunderstorms produced severe weather in Oklahoma, and from Iowa to the Upper Ohio Valley, with 216 reports of large hail or damaging winds between early Saturday morning and early Sunday morning. Thunderstorms moving across Iowa around sunrise produced extremely high winds which caused ten million dollars damage to crops in Carroll and Greene Counties. Thunderstorm winds at Jefferson IA reached 102 mph. Afternoon thunderstorms produced tennis ball size hail at Bay Mills, WI.
1990-The first Round-the-World solo sailing trip by an African-American was achieved by marketing executive and Coast Guard captain William Pinkney, in the cutter Commitment. The 22-month voyage, across a distance of 342,000 nautical miles, began in Boston, MA. Pinkney sailed south past the coast of South America, across the Atlantic Ocean to Capetown, South Africa, and on to the Australian island of Tasmania. After a nine-month break, he sailed around Cape Horn and back up the coast of Africa. The Commitment was equipped with a satellite computer system and a short-wave radio that allowed 20,000 schoolchildren in Boston and Chicago to follow Pinkney's progress.
1993: The first piece of legislation Bill Clinton signed as president was the Family Leave Act which went into effect on this date. It provides up to 12 weeks of emergency unpaid family leave to care for newly born infants or sick relatives with a guarantees that the person's old job (or equivalent) is there. Many to most European countries provide up to 36-week guarantees.
1994 - Michael Jackson and bride, Lisa Marie Presley, visited Budapest, Hungary. While there, they filmed an advertisement for his upcoming album, "HIStory - Past, Present and Future - Book 1". The couple also visited children's hospitals where they comforted young patients and distributed toys.
1994- Hootie and the Blowfish released their major-label debut, "Cracked Rear View." The album took almost a year to make it to number one on the Billboard chart, and when it did, it knocked Michael Jackson's "HIStory" from the top spot. By mid-1996, "Cracked Rear View" had sold more than 13 million copies in the US, becoming one of the most successful debut albums ever.
1995- more than 100 Grateful Dead fans were hurt when a wooden deck collapsed at a campground lodge in Wentzville, Missouri. Hundreds of people were on or under the deck sheltering from heavy rain. More than 4,000 Deadheads were staying at the campground while attending Grateful Dead concerts in the St. Louis suburb.
1997- Lilith Fair, the all-female pop festival tour, kicked off at the Gorge Amphitheatre in George, Washington. Organized by Toronto singer Sarah McLachlan, the tour was one of the year's most successful. Others on the bill included Suzanne Vega, Paula Cole and Jewel.
1997- the remaining members of John Lennon's original group, The Quarrymen, reunited to commemorate the 40th anniversary of the historic meeting between Lennon and Paul McCartney. They performed the Del Vikings hit "Come Go With Me" from the back of a truck that toured the streets around Liverpool's St. Peter's Church where Lennon and McCartney first met on July 6th, 1957.
1999 - St. Louis Cardinals first baseman Mark McGwire belted home runs #500 and 501 to reach the 500-homer mark faster than anyone had before. He did it in his 5,487th at-bat. Babe Ruth had held the previous record, having reached #500 in 5,801 at-bats. In case you are wondering, the others in the top five were Jimmie Foxx (7,074), Mickey Mantle (7,300) and Mike Schmidt (7,331). McGwire connected for his historic homer(s) in St. Louis' Busch Stadium, the same ballpark where he had broken Roger Maris' 37-year-old single-season home-run record Sept. 8, 1998, when he hit homer #62. McGwire went on to hit 70 home runs that season, finishing just ahead of Chicago Cubs' Sammy Sosa, who hit 66.
2000- Sammy Sosa becomes the first Cubs' player to reach 100 RBIs six consecutive times. Hack Wilson did it for five straight seasons from 1926-30.
2001-- Trailing the Mariners 14-2, the Indians, beginning in the seventh inning, score 12 times to tie score. Cleveland will win the game in the 11th inning, 15-14 making it the third time (1911 Tigers, 1925 A's) a team has won after being behind by 12 runs.
--------------------------------------------------------------

Baseball Poem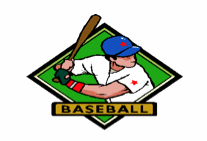 Your 95 MPH Fastball Won't Get You In The Draft Anymore
Like a 1400 on your SAT won't get you into Harvard
And American Express will continually turn you down
Because your salary goes up slower than their expectations.
Who will get through the traffic jam?
Who will grow the nerves to win the new game?
Who will sop up the spoils, raise a toast in the ruins?
Let me write one tremendously long line like the horizontal bar at
the high jump pit---
See how I fail, even at this?
But my failure is merely a failure of margins,
And your 95 MPH fastball is nothing more than a metaphor
These days.
Tim Peeler in "Waiting for Godot's
First Pitch" More Poems from Baseball
published by McFarland and Company
--------------------------------------------------------------

SuDoku
The object is to insert the numbers in the boxes to satisfy only one condition: each row, column and 3x3 box must contain the digits 1 through 9 exactly once. What could be simpler?
http://leasingnews.org/Soduku/soduko-main.htm
--------------------------------------------------------------

Daily Puzzle
How to play:
http://www.setgame.com/set/puzzle_frame.htm
Refresh for current date:
http://www.setgame.com/set/puzzle_frame.htm
--------------------------------------------------------------


http://www.gasbuddy.com/
http://www.gasbuddy.com/GB_Map_Gas_Prices.aspx
http://www.gasbuddy.com/GB_Mobile_Instructions.aspx
--------------------------------------------------------------

Weather
See USA map, click to specific area, no commercials
--------------------------------------------------------------

Traffic Live---
Real Time Traffic Information
You can save up to 20 different routes and check them out with one click,
or type in a new route to learn the traffic live
--------------------------------