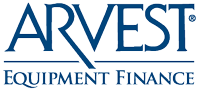 Oklahoma City, Oklahoma
Arvest Equipment Finance is looking to fill the position of Equipment Finance Specialist. Qualified applicants should have (5) plus years of bank leasing experience, a college degree, as well as a proven track record of success in sales. If interested, please go to www.arvest.com and click on careers for a complete and detailed job description. We offer an excellent pay and benefits package along with a company vehicle. EOE/AA


Wednesday, December 1, 2010

Today's Equipment Leasing Headlines


Attention: Spinal Aid Centers of America
Classified Ads---Collections/Controller
Lisa Levine--11 Years--Out at ELFF
Prevailing Party Insurance Coverage
--New Insurance Policy is a Game-Changer
Sparta Commercial's Municipal Leasing Program
---Growing Niche in the Leasing Marketplace
JDR Solutions Names Zep Director of Biz Development
Oh, Boy! Holiday Street Relief
Sales Make it Happen --- by Steve Chriest
The Best Profession: Sales
Help Wanted Ads
Don't Let this Happen to you
by Marc Cinderella, Founder & CEO, TheLadders.com
Help Wanted Ads---Half Off for the Holidays
NACM: Faltering Manufacturing Sector Stalls Growth
Orion Second Idaho Bank Servicing Account
One Trillion Dollars Added to Savings Since Recession Began
ELFF Names 2011 Board of Directors, Oh, Boy!
Reno, Nevada---Adopt-a-Dog
News Briefs---
Liberty Bell Bank sells stock, eyes potential leasing
Customers pay by swiping smartphones, not credit cards
Heat is on IE, Firefox, Safari, Chrome as browser habits shift
Comcast outage leaves Internet customers adrift
Broker/Funder/Industry Lists | Features (collection)
Top Ten Stories Chosen by Readers | Top Stories last six months
Test your knowledge of the U.S. mfg. industry
You May Have Missed---
California Nuts Briefs---
Sports Briefs---
"Gimme that Wine"
This Day in American History
Football Poem
SuDoku
Daily Puzzle
GasBuddy
Weather, USA or specific area
Traffic Live----


33% of our goal!

You can choose the Salvation Army unit
closest to you, if you wish
Click the bell to make a donation
or see the contributions to date.
Happy Holidays
######## surrounding the article denotes it is a "press release" and was not written by Leasing News nor information verified, but from the source noted. When an article is signed by the writer, it is considered a "by line." It reflects the opinion and research of the writer. It is considered "bias" as it is the writer's viewpoint.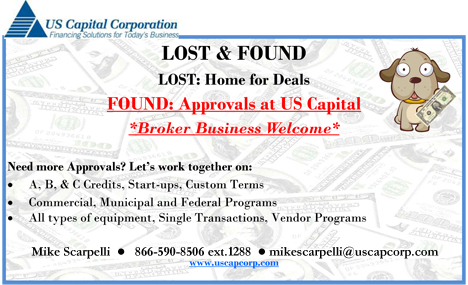 [headlines]
--------------------------------------------------------------

Attention: Spinal Aid Centers of America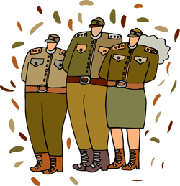 Looking for information and/or experiences with
Spinal Aid Centers of America.

"Spinal Aid Centers of America, Inc., has offered their Medical Service Franchise which started in the year 2005 with headquarters in Clearwater, Florida, and has sold over 150 Franchises across America. See the scrolling text box on left titled Spinal Aid Reviews, for stats on the company.
"Through a collaborative agreement with Plus Point Investment and separate collateral agreements with subsidiary expert independent Management and Marketing companies, instead of just doctors, now, non-medical (lay) people (investors) can own one or more, or a portion of the ten (10) medical franchise locations opening in Tampa Bay, in a new, separate investment opportunity, the Plus Point Tampa LLC."
http://www.spinalaid.com/
Also looking for current whereabouts of original founders of company, if known, as reported to Leasing News they are no longer present at the company. Several reports of equipment not in lease, only "marketing."
If "Off the Record," please advise; however, information may be helpful without attribution.
Please contact: kitmenkin@leasingnews.org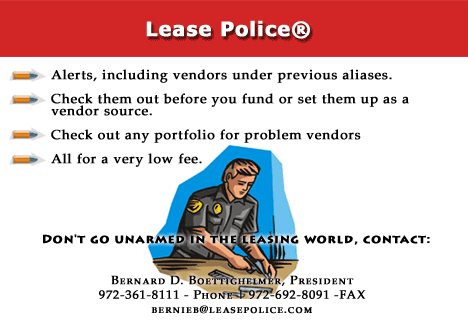 [headlines]
--------------------------------------------------------------

Classified Ads---Collections/Controller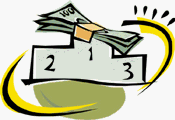 (These ads are "free" to those seeking employment
or looking to improve their position)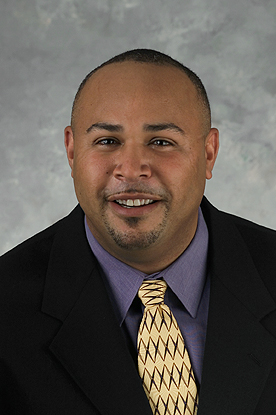 Seattle, WA
16 years experience small-ticket market; collections management, bankruptcy, litigation; strong vendor network; CLP Certification 2000- Pinnacle Capital since 2003, previously Irwin Business Finance, Financial Pacific westongerry@gmail.com
Resume

Chicago, IL
experienced in lease accounting, operations, management, and Sarbanes-Oxley. Seeking position with equipment lessor. Would consider contract assignments or relocating.
Email: leasecontroller@comcast.net

Southeastern, MI
Controller & Management experience w/ equip lessors &broker. MBA, CPA w/ extensive accounting, management, securitization experience with public and private companies. Willing to relocate.
Email: Leasebusiness@aol.com
Acton, MA
Strong experience in lease accounting, operations, & systems.
Implemented lease plus, Great Plains, networks.
Excellent financial reporting and analysis skills. Looking for new opportunity.
LinkedIn
alexanderzlenz@gmail.com| Resume
Southern CA
20 years exp. as hands-on leasing CFO, managing accounting, treasury, FP&A, including securitizations, Great Plains/FRx, budgets, risk management. MBA. Also available as interim Controller/CFO, consultant.
Email: leasecfo@gmail.com
Free Posting for those seeking employment in Leasing:
http://www.leasingnews.org/Classified/Jwanted/Jwanted-post.htm
All "free" categories "job wanted" ads:http://www.leasingnews.org/Classified/Jwanted/Jwanted.htm
[headlines]
--------------------------------------------------------------

Lisa Levine--11 Years --Out at ELFF



Lisa Levine, CAE, one of Leasing News Most Influential Women in Leasing, eleven years (1999 – November 2010) president of the Equipment Leasing and Finance Foundation (ELFF) is out. Married to Ralph Petta, CAE, the Chief Operating Officer of the Equipment Leasing and Finance Association (ELFA), who has been with the association since 1987, she was appointed on November 1, 2010, President at Sudden Cardiac Arrest Association (SCAA), Washington, DC.

William Sutton, president of ELFA is currently the "interim president" of ELFF as a search is underway for a permanent president (1).
Lisa Levine did an excellent job and certainly will be greatly missed by the leasing industry. What is happening at ELFA and ELFF must reflect in leadership.
http://www.leasingnews.org/Pages/influential_women.htm :
"Lisa A. Levine, CAE--Executive Director of the Equipment Leasing & Finance Foundation, who has continually attracted an active board of trustees, as well as conducting and commissioning " credible, unbiased future-focused research about the equipment lease financing industry. To date, the Foundation has funded more than $1.6 million in research grants." The Journal of Equipment Lease Financing, published three times a year."
From SCAA Website:
"Lisa A. Levine, CAE is the President of the Sudden Cardiac Arrest Association in which she brings together a diverse community of policymakers, national thought leaders and advocates to advance initiatives in the prevention and treatment of SCA. Ms. Levine brings nearly 25 years of non-profit leadership skills with a proven success record in driving growth, increasing revenues, developing successful coalitions and increasing volunteer involvement. Prior to SCAA, Levine served as the President of the Equipment Leasing and Finance Foundation for 10 years, where she oversaw increases in both membership and revenue growth, developed strategic coalition relationships and expanded the organization's volunteer presence. Prior to that, she spent 15 years in leadership positions with the Community Association Institute and American Heart Association, Nation's Capital Affiliate. She received a B.A. from the State University of New York (SUNY) at Oswego and is a Certified Association Executive (CAE). An active member of the American Society of Association Executives (ASAE) and the Association Foundation Group, she also serves as a mentor to other executives and foundation leaders new to the field of non-profit management."
http://associationdatabase.com/aws/SCAA/pt/sd/news_article/8260/_parent/layout_details/false
(1) ELFF Job Description on line
http://www.leasefoundation.org/PDFs/ELFFExecutiveDir.pdf
Lisa Levine LinkedIn:
http://www.linkedin.com/pub/lisa-levine-cae/0/1b2/a42
SCAA Press Release with statements:
http://leasingnews.org/PDF/lisa_levine__oct_2010.pdf
[headlines]
--------------------------------------------------------------

Prevailing Party Insurance Coverage
--New Insurance Policy is a Game-Changer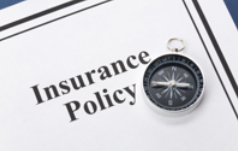 "As you, and your readers may already know, most lease agreements have provision that allows the 'prevailing party' to recover reasonable attorney's fees and costs in the event of a lawsuit between the parties. As anyone who has ever been involved in litigation knows, the risk of having to pay for your adversary's attorney's fee is a significant worry. Often this prevents merited cases from moving forward because of the economic risks. This risk is not something that is typically covered by insurance. This risk, and the costs associated with the litigation is assumed by the parties involved in the contract litigation.
"Now - for the first time-there is a new type of insurance policy that can help protect certain parties in litigation from this risk. I have attached an article from Lexology about a game-changer in contract litigation. I would be happy to further discuss this topic with you, and how it may help your readers during this difficult time. Also, here is a link to our website that you can view additional information on contract litigation insurance, and Arthur J. Gallagher. http://www.ajgrms.com/portal/server.pt?open=512&mode=2&objID=6594"
"I hope you will find the information valuable to you and your readers."
Sincerely,
Jim Schmidt
Area Vice President
Arthur J. Gallagher Risk Management
300 S. Riverside Plaza, Suite 1900
Chicago, IL 60606
b (312) 803-7438
f (312) 803-7443
c (708) 522-4319
james_schmidt@ajg.com

A top finance and leasing insurer told Leasing News:
"Gallagher is one of top insurance brokers and Zurich is a strong underwriter--the product's acceptance will depend on how it is priced.
"... often the legal fees of the prevailing party are a major obstacle to final resolution by defendant with payment from them covering only ~2/3 of the actual total legal fees."
Leasing Mediation Expert, Attorney Paul Bent, The Alta Group told Leasing News:
"This strikes me as a very innovative and interesting idea. As for its legitimacy, being reported by the ACC (Association of Corporate Counsel) in its Lexology newsletter gives this article a great deal of credibility; they are a very highly respected trade association, of which I have been a member as in-house counsel.
"As you know, there are firms that provide financing to plaintiffs for prosecuting lawsuits, based upon their own underwriting criteria, and who then share in any awards to the plaintiff. Frankly, I consider the insurance coverage described here to be more legitimate than that kind of betting on the outcome. This sounds more like a true insurance policy, providing a hedge against the downside risk of having to cover the other side's fees and costs.
"As pointed out in this ACC Lexology article, the question of who pays attorney fees and costs is very often a contentious issue in trying to mediate a settlement. My experience is just as the author says -- the costs and fees can sometimes be a much bigger number than the settlement amount itself."
Paul Bent, Principal
(562) 426-1000
(562) 492-1199 fax
pbent@thealtagroup.com
www.thealtagroup.com
(Leasing News has asked Mr. Bent to look more into this and if possible, to write an article on his observations. Editor)
Lexology Article:
--New Insurance Policy is a Game-Changer
http://leasingnews.org/PDF/Lexology.pdf


Gary DiLillo, president 216-658-5618 or gary@avptc.com

Comprehensive personal property tax outsourcing services.
Click here to see what our clients say about us.
[headlines]
--------------------------------------------------------------

Sparta Commercial's Municipal Leasing Program
---Growing Niche in the Leasing Marketplace

Sparta Commercial Services, Inc., New York, NY, has found its niche and is growing its municipal leasing program that originally started in law enforcement motorcycle leasing to cities, counties, and states, expanding into other assets eligible for municipal leasing contracts, working primarily with municipalities, dealers and other referrers of business.
Sparta has completed over $6.5 million in financing with sixty-two jurisdictions in thirteen states. Contract renewals are continuing at a steady pace when initial transactions come to term, according to CEO Anthony Havens., who points out recent business with the Drake County, Ohio Sheriff's Office; the Township of Montville, New Jersey Police Department; the City of Hoover, Alabama Police Department; and the Miami County, Ohio Sheriff's Office.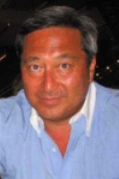 Sparta CEO Anthony Havens
"We're very pleased by the acceptance of our program among so many governmental agencies, and especially gratified by the positive word-of-mouth that our current municipal clients are passing on to their colleagues in other jurisdictions," he said.
Havens noted Sparta's Municipal Leasing Department is either currently bidding on requests from, or already in discussions with, municipalities in thirteen new states and has a pipeline representing in excess of $10 million in potential contracts. Although there can be no assurances of the number of transactions that will close, the Company expects to go to contract with many in the upcoming fiscal year.
While the Sparta program initially focused on police motorcycles for law enforcement organizations around the country, the types of asset classes have since been expanded to include police cruisers, EMS vehicles, fire equipment, buses, trucks, vans, tactical vehicles, surveillance equipment, and any essential-use equipment utilized by municipal agencies.
Havens points out Sparta's Municipal Lease Program enables municipalities to avoid the complete upfront cost of their equipment by leasing, rather than purchasing that equipment. By utilizing this method of acquisition, local and state governments can lower their annual budgets and pay the cost of the equipment they require over a scheduled period of time.
"Our commitment to servicing the equipment needs of municipalities throughout the country with personalized attention and helping them to effectively meet those needs in difficult economic times is a great source of company pride," he said "It also assures continued growth for Sparta in this business sector."
For more information on Sparta's Municipal Lease Program, please contact:
Louis Musher
Commercial Products Manager
Sparta Commercial Services, Inc.
(800) 882-0778 Ext-217
http://spartacommercial.com/municipal

[headlines]
--------------------------------------------------------------

### Press Release ############################

JDR Solutions Names Zeppenfeld Director of Business Development
JDR Solutions has named Alan Zeppenfeld as Director of Business Development. In his new assignment, Zeppenfeld will be responsible for business development, sales and marketing for North America and Europe. Zeppenfeld has 20 years experience in Business Process Outsourcing and lease servicing and has held positions at Xerox, Lanier Worldwide and GlobalTech Financial. Prior to joining JDR Solutions he was Vice President - Sales at PFSC.
According to John Schaffner, JDR Solutions CEO, "the addition of Alan will enable us to expand our presence in the industry and develop servicing for new market segments". Zeppenfeld will be based in the company's Atlanta sales office.
JDR Solutions is based in Indianapolis and specializes in delivering customized front-end and back-office lease portfolio administration, consulting and Application Service Provider (ASP) services to lessors, banks, manufacturer captives and other financial institutions. The company provides services to clients in North America, Europe and Asia, including Fortune 500 companies, and is approaching $8 billion in assets under management.
Alan Zeppenfeld at LinkedIn:
http://www.linkedin.com/in/alanzeppenfeld
### Press Release############################
[headlines]
--------------------------------------------------------------

Oh, Boy! Holiday Street Relief
This software is available in two different formats:
You can operate it direct without "saving" it by hitting run. You can also "save it" and bring up to use when needed.
Right click allows you to choose your "weapon." I like the "flame thrower" and "termites," but then again, nothing beats the old hammer, just for the sound effect.
(Hit the Esc on your keyboard to quit the application in either option.)
http://www.leasingnews.org/EXE/StressRelief.EXE
(copy and paste into your browser)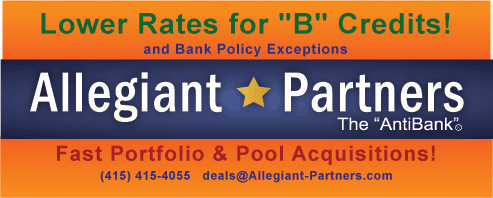 [headlines]
--------------------------------------------------------------

Sales makes it Happen---by Steve Chriest
The Best Profession: Sales
A vendor partner we work with at Selling Up provided us with some revealing research information about the sales profession, which I thought I should pass along to you for this Holiday season.
Among working professionals, it appears that salespeople, generally, are a well-balanced, stable group.
Don't fall over! In their work as purveyors of sales excellence, this vendor maintains a database of over 300,000 sales candidates, 100,000 business decision-makers, and 1500 sales forces. Understanding salespeople, and formulating actuarial tools that predict success in sales, is a core part of their business.
Here is some of the interesting information they have discovered:
Among doctors, lawyers, athletes and salespeople, which profession would you guess has the highest average return for their investment in education? According to the Bureau of Labor Statistics, it is salespeople, not doctors, lawyers or athletes, who enjoy the highest average return for their investment in education.
Who has the highest suicide rate among dentists, psychologists, business executives, laborers and salespeople? If you guessed dentists, you would be right. With all the rejection most salespeople endure on a daily basis, you might think salespeople rank high on this list. In reality, salespeople have the lowest rate of suicide among these groups.
When comparing politicians, TV personalities, building maintenance workers and salespeople, it's salespeople who have the lowest rate of early heart or other stress related diseases. Maybe even onerous, unrealistic sales quotas aren't enough to overly stress most salespeople.
Which profession, among surgeons, entrepreneurs, writers and dentists has the highest divorce rate? For some reason that I'll let you speculate about, dentists again top this list. The sales profession is second lowest on the list, and only Catholic Priests have a lower rate of divorce!
This should all be good news for sales managers and senior managers. It should be comforting to know that most salespeople enjoy a high average return for their investment in education, do themselves in much less often that other professionals, are less likely to succumb to stress and other stress related diseases than many other professionals, and stay married longer than many groups of top professionals.
It's no wonder salespeople successfully endure constant rejection from customers, uncomplimentary skits on Saturday Night Live, and the blame for lagging sales, even when their company's product or service offering are at fault. It seems that well-adjusted, optimistic, stable people just naturally gravitate to the business of sales!
Happy Holidays,
Steve
About the author: Steve Chriest is the founder of Selling UpTM (www.selling-up.com), a sales consulting firm specializing in sales improvement for organizations of all types and sizes in a variety of industries. He is also the author of Selling The E-Suite, The Proven System For Reaching and Selling Senior Executives and Five Minute Financial Analyst, Basic Finance & Analysis Tools for Non-Accountants. You can reach Steve at schriest@selling-up.com.
Sales Makes it Happen articles:
http://www.leasingnews.org/Legacy/index.html

[headlines]
--------------------------------------------------------------
Leasing Industry Help Wanted

Sales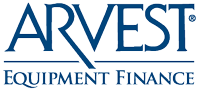 Oklahoma City, Oklahoma
Arvest Equipment Finance is looking to fill the position of Equipment Finance Specialist. Qualified applicants should have (5) plus years of bank leasing experience, a college degree, as well as a proven track record of success in sales. If interested, please go to www.arvest.com and click on careers for a complete and detailed job description. We offer an excellent pay and benefits package along with a company vehicle. EOE/AA


Vehicle Lenders Group, LLC is looking for dynamic sales associate. Either work out of one of our offices in Calif. , Dayton, or Oyster Bay, NY or your own office.
Draw w/benefits after three month probation period.
Must have excellent references, honest, self motivated, able to generate $500,000 a month by the end
of 12 months of employment.
Curt Webster, CVLE 516-922-7447 ext 104

Account Executive – Inside Sales
San Francisco, CA
Base salary, a lucrative uncapped commission plan and an environment conducive to your success.
Click here to learn more.

Account Executives - Inside Sales
Calabasas, CA
Base salary plus commission. Minimum 1 yr experience.
Please send resumes to: jobs@teqlease.com
Attn: Mike Lockwood or Russ Runnalls CLP
Please see our Job Wanted section for possible new employees.
[headlines]
--------------------------------------------------------------

Don't Let this Happen to you
by Marc Cinderella, Founder & CEO, TheLadders.com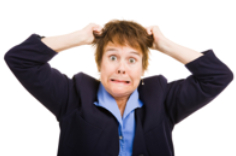 "I can't get candidates on the phone. I can't get candidates in for interviews. I can't even get a response."
We hear it from Fortune 1000 recruiters, HR departments, executive search firms and agencies. We even hear it from our own recruiters at TheLadders!
my advice is...
Don't let this happen to you.
Candidates, i.e., your competition, get very distracted during the holidays with all the family and friends and festivities to enjoy.
Turn this to your advantage.
Rather than allowing your holiday schedule to get in the way of your search, double down and make an extra effort to be proactive this December.
You see, for every candidate who misses a phone call, an interview, a job opportunity, there's a frustrated recruiter on the other side. And if you can be that golden ticket — the responsive candidate who makes life easier for the recruiter or HR department — you'll be that much more likely to land a gig before the end of the year.
Companies' needs for professionals don't slow down during the holidays. Recruiting budgets don't shrink in December — if anything, there's actually a push to get headcount in before the annual budget expires. And HR people and recruiters are still coming to work full-time every day and need to keep performing for their clients and hiring managers.
Make their lives easy and they'll make your job search come to an end more quickly. Return their call the same day. Work hard to juggle your schedule to make it convenient for them to interview you. Follow up with your thank you notes the same day.
If your competition is half as responsive, and you're doubly as active as normal, you'll be four times more likely to get the interview, get the offer, get the job!
I know it's a challenge during the holiday season, but the best gift you can give yourself and your family is a new position that sees you happy, productive, and content in the New Year.
Good luck with your search this December, Readers! I'll be doubling my rooting for you!
http://www.theladders.com/?et_id=1819184411
Lease a "Help Wanted" Ad
Reach more readers at a lower price than any other equipment leasing internet publication. These are experienced individuals, well-informed as they read Leasing News to keep up-to-date.

Christmas Special

50% Off
$297.50 includes logo, four lines,
web site with company description.
$50 line extra lines.

Next year will continue to see economic improvements and more businesses acquiring equipment. Now is the time to build to take part of the increased opportunities that will be available.
We'll design the ad for free. eMail kitmenkin@leasingnews.org with copy ideas and let us see what we put together for you. Plan for the new year.
[headlines]
--------------------------------------------------------------

NACM: Faltering Manufacturing Sector Stalls Growth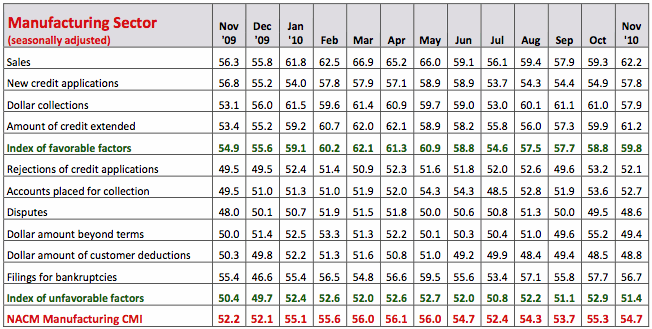 Columbia, Maryland—The progress noted over the last three months in the Credit Managers' Index (CMI) came to an end in November, at least as far as the manufacturing sector was concerned, the National Association of Credit Managers (NACM) report.
"The issue was less about demand and growth than the fact that past issues were starting to catch up again," said Chris Kuehl, PhD, economic advisor for the NACM. "There was actually a pretty impressive gain in terms of overall sales—from 60.8 to 61.9—even though this factor in the service sector contracted somewhat. There were also gains in new credit applications and amount of credit extended. These indicators suggest real growth in both sectors and match data coming from the Purchasing Managers Index as well as more recent data from the retail community. The declines came from the indicators that point to debt issues and the struggles of companies that have not managed to get through the recession all that easily."
Kuehl noted there is another take away from the unfavorable factors category. It appears that companies struggling to stay afloat are now having additional trouble getting access to credit, even if they have some opportunity to expand their business. The banks in general have returned to their more cautious ways and there are widespread reports of limited access to capital. The investment community remains unengaged, leaving companies with only their suppliers for credit. "That same set of limitations applies to these companies and that threatens to impose a stranglehold on credit availability in general," he said.
The manufacturing sector very often slumps in the last month of the year when overall levels of retail demand start to ebb and construction slows to next to nothing until spring. The inventory for the holiday shopping season has been ordered for the most part and there will not be a reassessment of need until the beginning of the next year. The construction season has been none too impressive this year and there was very little gain in durable goods connected to housing. The only segments with noticeable growth are those engaged in global business.
The expectation is that the slump registered this month will likely extend into December. There remains a chance that growth in Asian markets will stimulate factory activity in the first quarter of next year, but it remains to be seen whether that will be something that perks up the manufacturing sector in the United States.
Once again, the key point is that the index is still well above the 50 level indicating expansion. However, that expansion has been anemic of late and there is still no hint of when those 60 levels will return.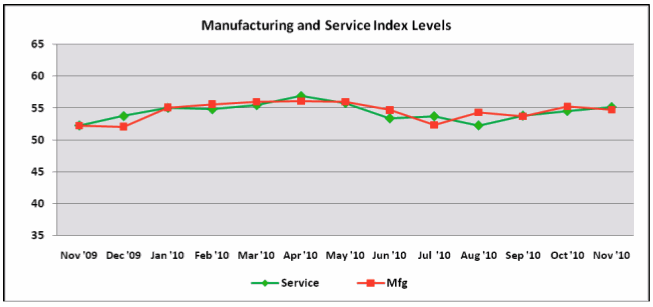 This month's anecdotal evidence also suggests some companies are waiting to see what happens at the congressional level. If tax cuts are not extended, many companies will need to pay out far more than they paid in the past and that has executives holding back a significant amount of capital as a contingency. Presumably, when the tax decision is made, this money will either be put toward the additional tax or released for other uses. There is also discussion over whether other issues concerning small businesses will be addressed—everything from revising the medical reform law to moves to push more stimuli into the economy. One of the areas already recommended for reform is a provision in the health care law that requires most companies to file 1099 tax forms on any contract that amounts to more than $600 a year. NACM views this as a destructive provision for small businesses as it would tend to force them to choose fewer, larger businesses to provide a wide variety of services and products as opposed to several smaller ones, and require additional resources to issue the forms.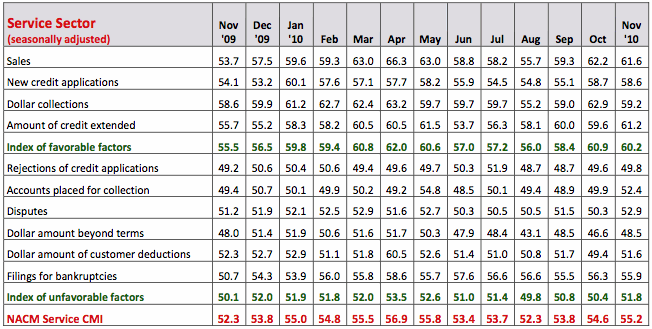 Data from the retail players in this sector have been spotty with some areas showing strong improvement in sales and credit performance while others languished. It appears that many companies tried to hedge their bets for the coming season and started to increase their credit exposure in hopeful anticipation of a decent holiday season. There is still some shakiness in the professional services and transportation communities as neither saw the bump that often accompanies the end of the yea.

About the National Association of Credit Management
The National Association of Credit Management (NACM), headquartered in Columbia, Maryland, supports approximately 17,000 business credit and financial professionals worldwide with premier industry services, tools and information. NACM and its network of Affiliated Associations are the leading resource for credit and financial management information and education, delivering products and services, which improve the management of business credit and accounts receivable. NACM's collective voice has influenced legislative results concerning commercial business and trade credit to our nation's policy makers for more than 100 years, and continues to play an active part in legislative issues pertaining to business credit and corporate bankruptcy.
This report, complete with tables and graphs, and the CMI archives may be viewed at http://leasingnews.org/PDF/CMINovember2010.pdf

(This ad is a "trade" for the writing of this column. Opinions
contained in the column are those of Mr. Terry Winders, CLP)
[headlines]
--------------------------------------------------------------

#### Press Release #############################
Orion Second Idaho Bank Servicing Account

-Gig Harbor WA, Orion First Financial confirmed today that it was awarded a portfolio servicing contract from Idaho Banking Company. The bank chose Orion to service their portfolio of equipment lease and loan contracts with small businesses.
Orion First Financial, located in Gig Harbor WA, is an independent servicer for the equipment finance industry.

"We were proud of our role in supporting small business lending and our reputation for service quality. We are very pleased to see that reputation growing among Idaho banks" said David T. Schaefer, founder and President of Orion First Financial.
Servicing was transferred to Orion effective October 1, 2010, after the Bank concluded its due diligence to be sure of obtaining the most comprehensive servicing program at the optimum cost. "Orion came highly recommended by our colleagues in the banking community and offered the best overall value compared to competitors. "The initial transfer was done very smoothly and professionally, and to date, their servicing has exceeded our expectations" said Mike Lilly, Vice President Business Banking with Idaho Banking Company.
Orion First Financial manages loan and lease portfolios for commercial banks and non-bank commercial lenders across the US. Orion gives their bank clients a powerful combination of people, process, professionalism and proven technology, with a passion for exceptional results. Specialization allows Orion to achieve operating effectiveness and efficiency that's hard for any single client to duplicate. Orion's skilled team, efficient technology and SAS 70 certified best practices generate portfolio performance improvements for our clients that translate into better profits, less stress and enriched customer relationships. More information about Orion First Financial can be found at www.orionfirst.com.
Idaho Banking Company is an independent bank, established in 1996 with over $211 million in assets, presently serving the Boise Metropolitan area through four branches and a Home Loan Center that includes mortgage and construction services. The Bank was started by a small group of local business people and bankers with the vision of reintroducing authentic relationship banking, with a focus on extraordinary service, responsiveness to individual needs and personalized customer care, provided by local decision-makers. More information about Idaho Banking Company can be found at www.idahobankingco.com.
Jim Brady
Orion First Financial, LLC
Toll Free: 888-705-8778 x 1097 Direct: 253-857-9646
www.orionfirst.com

#### Press Release #############################

One Trillion Dollars Added to Savings Since Recession Began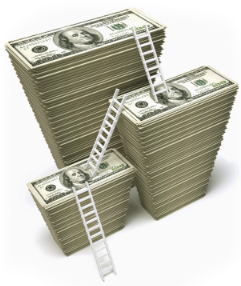 Consumers channeled one trillion dollars to bank deposits, since the start of the recession in October of 2007, nearly all of their increase in disposable income.
SAN ANSELMO, Calif.– A new analysis from Market Rates Insight (MRI, www.marketratesinsight.com) reveals that since the official start of the last recession, in October of 2007, consumers added one trillion dollars to savings in various bank and credit union deposits rather than use this money for consumption. About 92 percent ($923 billion) of the one trillion increase in deposits came form the increase in personal disposable income in the last three years.
On the third anniversary of the official start of the last recession, deposits in domestic branches of FDIC insured institutions reached an all time high of $7.74 trillion – an increase of one trillion dollars over the amount of deposits in October of 2007, which was $6.74 trillion according to FDIC data. Concurrently, disposable personal income (personal income less taxes) reached an all time high 0f $11.48 trillion in October of 2010 – an increase of $923 billion over the disposable personal income level of $10.56 trillion in October 2007 according to the data from the US Department of Commerce.
Another aspect of the one-trillion-dollar increase in deposits is the fact that it was done in defiance of the conventional theory of price elasticity of demand. The conventional theory of price elasticity of demand asserts that deposit balances should decrease when interest rates on deposits decrease. However, in the three years since the official start of the last recession, exactly the reverse has occurred - a phenomenon we termed "reverse elasticity". Interest rates on deposits started declining around October of 2007, which was the official start date of the last recession. At that time, the national average rate on deposits stood at 3.38%. Three years later, in October of 2010, the national average rate for deposits dropped to 0.80% (a decline of 76% in return value), yet, despite such a substantial decrease in rates, deposit balances increased by one trillion dollars.
"The last recession had a deep and long-lasting impact on consumer behavior in two major areas." said Dan Geller, Ph.D. Executive Vice President at Market Rates Insight. "The uncertainty about the prospects of economic recovery is causing consumers to save more and spend less, and to trade higher return for safety by placing the additional savings in government-insured deposits even though the interest rates are at an all-time low."
You may review the complete analysis at this link.
About Market Rates Insight
Market Rates Insight (MRI, www.marketratesinsight.com is the trusted source for financial information and analysis to financial institutions. MRI's financial data is complete, detailed and timely, which allows for the highest level of pricing decisions and analysis. In addition MRI is also a major and trusted source of financial trends and commentary to the media. MRI' reports, analysis and findings are featured and referenced, on a regular basis, in major national, regional and local media channels such as print, TV, and radio.
Dan Geller Ph.D.
Executive Vice President
Market Rates Insight, Inc.
415-448-8813 (phone) | 415-259-0701 (fax)
Dan.Geller@MarketRatesInsight.com
http://www.marketratesinsight.com


#### Press Release #############################

Equipment Leasing & Finance Foundation Announces 2011 Board of Trustees
(No Lisa Levine since November 1, 2010)
Washington, D.C., - The Equipment Leasing & Finance Foundation has announced its Board of Trustees for 2011. The Board of Trustees is comprised of industry members who dedicate their time, expertise and resources to fulfill the Foundation's mission to provide future-oriented, in-depth, independent research for the equipment leasing and finance industry. The new members on the 19-member Board are Edward K. Gross, Esq., of Vedder Price; Richard D. Gumbrecht of EverBank Commercial Finance; Cameron W. Krueger of Capgemini Financial Services USA; Matthew LeSage of GE Capital Corporate Finance; and Robert C. Neagle of First Data Global Leasing.
In addition, William G. Sutton, CAE, President and CEO of the Equipment Leasing and Finance Association, has been named Interim President of the Foundation, following the departure of former President Lisa Levine, who recently was named President of the Sudden Cardiac Arrest Association.
"The Foundation is fortunate to have a committed Board of Trustees, valuable committee volunteers and generous donors, all of whom help us carry out our mission," said Edward A. Dahlka, Jr., Chairman of the Foundation and President of Assurance Asset Finance. "As we approach 2011, we are a robust organization with exciting new research projects underway and a committed donor base. We appreciate Woody Sutton's willingness to serve as the foundation's Interim President as the search for a new Foundation Executive Director is completed."
The 2011 Foundation Board of Trustees includes:
John H. Beville
Melisa R. Carter
Edward A. Dahlka, Jr., Assurance Asset Finance, LLC
Paul W. Frechette, The Alta Group
Henry Frommer, Wells Fargo Equipment Finance, Inc.
Edward K. Gross, Esq., Vedder Price P.C.
Richard D. Gumbrecht, EverBank Commercial Finance, Inc.
Valerie H. Jester, Brandywine Capital Associates, Inc.
James M. Johnson, Ph.D., Northern Illinois University
Cameron W. Krueger, Capgemini Financial Services USA
Joseph C. Lane, Sinter Capital
Matthew LeSage, GE Capital Corporate Finance
Deborah J. Monosson, Boston Financial & Equity Corporation
Robert C. Neagle, First Data Global Leasing
Robert J. Rinaldi, CSI Leasing, Inc.
James S. Schallheim, Ph.D., University Of Utah
William G. Sutton, CAE, Equipment Leasing and Finance Association
William H. Verhelle, First American Equipment Finance
Robert Wax, Kingsbury Wax Bova, LLC
The Executive Committee includes:
Chairman: Edward A. Dahlka, Jr., Assurance Asset Finance, LLC
Vice Chairman: Paul W. Frechette, The Alta Group
Treasurer: Deborah J. Monosson, Boston Financial & Equity Corp.
Interim President: William G. Sutton, CAE, ELFA
About the Foundation
The Equipment Leasing & Finance Foundation is a 501c3 non-profit organization that provides vision for the equipment leasing and finance industry through future-focused information and research. Primarily funded through donations, the Foundation is the only organization dedicated to future-oriented, in-depth, independent research for the leasing industry. Visit the Foundation online at http://www.LeaseFoundation.org.
#### Press Release ##############################

[headlines]
--------------------------------------------------------------

Reno, Nevada---Adopt-a-Dog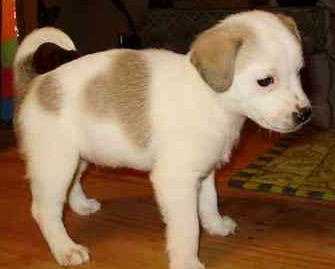 Terrier X Puppy's info...
Breed: Terrier (Unknown Type, Small) Mix
Size: Small 25 lbs (11 kg) or less
Color: White - With Brown Or Chocolate
Sex: Female
Age: Puppy
Terrier X Puppy's story...
"Three 7week old female puppies, all rescued from CA shelter. Have had 1st puppy shot....very healthy and playful. Mom was approx 16# Adoption age is only weeks away and we are taking adoption applications now. Reno-Sparks-Carson area only. Fenced yard required and no small children in household. Adoption donation request $90"
Call in Reno (775) 852-7111 for adoption details.
Contact this rescue group to adopt Terrier X Puppy ...
Rescue Group: FOR PETS' SAKE, INC
Contact: SARA PETERSEN
Phone: (775) 852-7111
- Let 'em know you saw "Terrier X Puppy" on Adopt-a-Pet.com!
E-mail: pupylov@sbcglobal.net
Address: 11000 BONDSHIRE DRIVE
RENO , NV
89511
http://www.adoptapet.com/shelter77255-pets.html



Adopt-a-Pet by Leasing Co. State/City
http://www.leasingnews.org/Conscious-Top%20Stories/Adopt_Pet.htm

Adopt a Pet
http://www.adoptapet.com/\
[headlines]
---------------------------------------------------------------

John Kenny Receivables Management

• End of Lease Negotiations & Enforcement • Fraud Investigations
• Credit Investigations • Asset Searches
• Skip-tracing • Third-party Commercial Collections

john@jkrmdirect.com | ph 315-866-1167| www.jkrmdirect.com

News Briefs----

Liberty Bell Bank sells stock, eyes potential leasing
http://www.bizjournals.com/philadelphia/news/2010/11/30/liberty-bell-bank-sells-stock-eyes.html
Customers pay by swiping smartphones, not credit cards
http://www.usatoday.com/tech/news/2010-12-01-mobilepayments01_ST_N.htm?loc=interstitialskip
Heat is on IE, Firefox, Safari, Chrome as browser habits shift
http://www.usatoday.com/money/industries/technology/2010-12-01-browserwars01_CV_N.htm
Comcast outage leaves Internet customers adrift
http://www.boston.com/business/technology/articles/2010/11/30/
comcast_outage_leaves_internet_customers_adrift/


You May have Missed---

Test your knowledge of the U.S. manufacturing industry
http://www.cfo.com/article.cfm/14533033/c_14542182



Sports Briefs----

End of Frank Gore's season means end of San Francisco 49ers' chances
http://www.mercurynews.com/mark-purdy/ci_16746829
NFL to give refunds if games canceled by labor dispute
http://www.usatoday.com/sports/football/nfl/2010-11-30-nfl-ticket-refunds_N.htm

10 reasons why Stanford football is so good
http://www.sfgate.com/cgi-bin/article.cgi?f=/c/a/2010/11/30/SPGT1GJ2LH.DTL


California Nuts Briefs---
Half a million California job seekers prepare to lose benefits
http://www.mercurynews.com/business/ci_16745250?source=most_viewed
New 'top cop' vows prison changes, mortgage-abuse crackdown
http://blogs.sacbee.com/capitolalertlatest/2010/11/harris-vows-not-to-be-a-busine.html


"Gimme that Wine"

Port Is a Welcome Guest at Cocktail Parties---Eric Asimov
http://www.nytimes.com/2010/12/01/dining/reviews/01pour.html?_r=1&ref=dining
Climate change, markets, and technology
http://westernfarmpress.com/irrigation/climate-change-markets-and-technology
Wine Retailers Appeal to the Supreme Court Over Discrimination in Wine Shipping
http://www.businesswire.com/news/home/20101129006197/en/Wine-Retailers-Appeal-Supreme-Court-Discrimination-Wine
Harry and David unveils Wine Club
http://www.mailtribune.com/apps/pbcs.dll/article?AID=/20101130/BIZ/11300303/-1/biz
Free Mobile Wine Program
http://leasingnews.org/archives/Feb2010/2_26.htm#mobile
Wine Prices by vintage
http://www.winezap.com
US/International Wine Events
http://www.localwineevents.com/
Winery Atlas
http://www.carterhouse.com/atlas/\
Leasing News Wine & Spirits Page
http://two.leasingnews.org/Recommendations/wnensprts.htm

[headlines]
----------------------------------------------------------------
This Day in American History
1641 - Massachusetts became the 1st colony to give statutory recognition to slavery. It was followed by Connecticut in 1650 and Virginia in 1661.
1814 - The shallow-draft steamboat Enterprise, completed in Pittsburgh under the direction of keelboat captain Henry Miller Shreve, left for New Orleans to deliver guns and ammunition to Gen. Jackson.
1824-In the 1824 presidential election no candidate received an electoral majority. John Quincy Adams of Massachusetts received 84 votes: Andrew Jackson of Tennessee, 99: Secretary of State William H. Crawford, who had suffered a stroke and was effectively out of the running, 41: Henry Clay, 37: John C. Calhoun of South Carolina was elected vice president. On February 9, 1825, John Quincy Adams was chosen as president by the House of Representatives.
1831 - The coldest December of record in the northeastern U.S. commenced. Temperatures in New York City averaged 22 degrees, with just four days above freezing, and at Burlington VT the temperature never did get above freezing. The Erie Canal was closed the first day of December, and remained closed the entire month.
1842-Midshipman Philip Spencer, son of the Secretary of War, was hanged from the yardarm of the U.S.S. Somers, a brig of war, while at sea in West Indian waters. Boatswain Samuel Cromwell and Seaman Elisha Small were hanged at the same time. They were convicted, at a court-martial held on shipboard, of inspiring to organize a mutiny, murder the officers, and turn the ship into a pirate cruiser. The commander of the Somers was Alexander Slidell Mackenzie, who was exonerated by a court of inquiry. It was quite a "scandal" upon their return. There were questions as to whether a mutiny even actually occurred or if this was just paranoia on the part of the captain, Commander Alexander Slidell MacKenzie, who over the course of the 6-month training cruise is purported to have ordered 2,265 lashings. This incident inspired Herman Melville to write "Billy Budd," and is commonly held to be the major factor that precipitated the establishment of the Naval Academy. Somers was in the Gulf of Mexico off Vera Cruz at the opening of the Mexican War in the spring of 1846; and, but for runs to Pensacola for logistics, she remained in that area on blockade duty until winter. On the evening of 26 November, the brig, commanded by Rahael Semmes [later commanding officer of CSS Alabama], was blockading Vera Cruz when Mexican schooner Criolla slipped into that port. Somers launched a boat party which boarded and captured the schooner. However, a calm prevented the Americans from getting their prize out to sea so they set fire to the vessel and returned through gunfire from the shore to Somers, bringing back seven prisoners. Unfortunately, Criolla proved to be an American spy ship operating for Commodore Conner. On December 8, 1846, while chasing a blockade-runner, Somers capsized in a squall and sank with the loss of 32 of her 76 crew. In 1986, her remains were found in 110 feet of water about a mile off Isla Verde.
http://www.history.navy.mil/photos/sh-usn/usnsh-s/somers2.htm
http://www.history.navy.mil/danfs/s/somers.htm
1847-Birthday of Julia Moore, known as the "Sweet Singer of Michigan," was born in a log cabin at Plainfield, MI. A writer of homely verse and ballads, Moore enjoyed remarkable popularity and gave many public readings before realizing that her public appearances were occasions for laughter and ridicule. Her poems were said to be "so bad, her subjects so morbid and her naiveté so genuine" that they were actually gems of humorous genius. At her final public appearance she told her audience: "You people paid 50 cents to see a fool, but I got $50 to look at a house full of fools." Moore died June 17, 1920, near Manton, MI.
http://www.flint.lib.mi.us/about/programs/jmoore/bio.html
http://www.wmich.edu/english/txt/Moore/
1878- Birthday of Arthur Spingarn, an American Jew, one of the original founders of NAACP, chairman in 1914, and the prestigious NACCP Springarn medal is named after him." The purpose of this medal is twofold — first to call the attention of the American people to the existence of distinguished merit and achievement among American Negroes, and secondly, to serve as a reward for such achievement, and as a stimulus to the ambition of colored youth. This prestigious award is in the form of a gold medal that is valued at one hundred dollars. To make certain that this award is continued on an indefinite basis, Joel E. Spingarn bequeathed in his will twenty thousand dollars to the NAACP "to perpetuate the lifelong interest of my brother, Arthur B. Spingarn, of my wife, Amy E. Spingarn, and of myself in the achievements of the American Negro." If this organization fails to continue, the Spingarn Medal is to be managed by the president of Howard or Fisk University."
http://www.thurgoodmarshall.com/gallery/tm19.htm
http://www.aaregistry.com/african_american_history/1349/
MoorlandSpingarn_Collection_a_great_experience
http://lcweb2.loc.gov/cgi-bin/query/r?faid/faid:@field(TITLE+@band
(spingarn+arthur+b+++))
1891-Basketball created: James Naismith was a teacher of physical education at the International YMCA Training School at Springfield, MA. To create an indoor sport that could be played during the winter months, he nailed up peach baskets at opposite ends of the gym and gave students soccer balls to toss into them. Thus was born the game of basketball.
http://www.hoophall.com/halloffamers/Naismith.htm
http://collections.ic.gc.ca/naismith/
1892-Birthday of African-American painter Minnie Evans, born Long Creek, North Carolina, considered one of America's great unique visionary folk artists.
http://www.outsider-folk-art.org/education/Minnie_Evans.asp
http://www.lyonsdenbooks.com/html/dreams.htm
http://www.artcyclopedia.com/artists/evans_minnie.html
1894-Canada, Yukon Order of the Pioneers: The Yukon Order of Pioneers held its founding meeting on this date at Forty mile, Yukon. It began as a vigilante police force to deter claim jumping and later inaugurated Discovery Day (Aug 17), a statutory Yukon holiday commemorating the discovery of gold on Bonanza Creek in 1896.
1896-Frank Broaker of New York City became the first "Certified Public Accountant, receiving Certificate Number One from the New York State Board of Certified Public Accountant Examiners. Broaker became the first secretary of the New York Board of CPA Examiners. He organized a school to prepare individuals to sit for the CPA examination. Broaker was criticized for publishing a book in 1897 entitled The American Accountants Manual, which contained questions and answers from the first CPA exam. He kept the proceeds from the sale of the book. He also was charged with forming a society of accountants with himself as president. It was alleged that Broaker had led prospective members of the society to believe that the Board of Regents might be willing to waive the CPA exam for those who were members. The Board of Regents responded to these complaints by appointing James T. Anyon to replace Broaker.
http://www.nysscpa.org/cpajournal/1996/1096/newsviews/CPAcen.htm
1909-The first payment to a Christmas savings club at a bank was made this day. It was started by the Carlisle Trust Company, Carlisle, PA. The idea originated with Merkel Landis, the bank's treasurer. When I was younger all kids had such a "savings account." Today most money is spent to make monthly payments to credit cards and kids are not encouraged to save. Do you have a Christmas savings account, or even a vacation savings account?
1911-Birthday of Walter Alston, baseball player and baseball Hall of Fame manager, born at Venice, OH. Alston struck out in his only major league at-bat, but he became one of the game's most successful managers. Working under a series of one-year contracts with the Brooklyn and Los Angeles Dodgers from 1954 through 1976, Alston won seven National League pennants and four World Series. Inducted into the Hall of Fame in 1983. Died at Oxford, OH, October 1, 1984.
1912-Harry Arthur "Cookie" Lavagetto, baseball player and manager born at Oakland, CA. Lavagetto was the first manager of the Minnesota Twins, but he is best remembered for breaking up Floyd Bevan's bid for a no hitter in Game 4 of the 1947 World Series. Lavagetto doubled with two out in the bottom of the ninth inning, spoiling Bevan's effort and wining the game for the Brooklyn Dodgers. Died at Orinda, CA, August 10,1990.
1914 - Following the outbreak of World War I, the nation's markets temporarily shut down to safeguard against a debilitating bear run. But, this day, traders were back at it again, at least on the West Coast, where the San Francisco Stock & Bond Exchange became the first U.S. exchange to re-open its doors for business.
1913-The first drive-in gas station was opened by Gulf Refining Company at the intersection of Baum Boulevard and St. Clair Street, Pittsburgh, PA. The station remained open all night and provided free crankcase service. Thirty gallons of gasoline were sold the first day. Frank McLaughlin was the first manager.
1913 - a 6 day Front Range snowstorm began, ultimately producing 45.7 inches of snow at Denver, CO, the biggest single snowstorm on record for that city.
1921-The first airship filled with helium gas was the semi rigid cigar-shaped Navy dirigible C-7. It contained 181,000 cubic feet of gas and was powered by two motors. It was tested at Hampton Roads Base, Hampton Roads, VA, and on December 4 made a round trip from Hampton Roads to Washington, DC. Lieutenant Commander R.F. Wood was the pilot.
1929 –Bingo invented and manufactured by Edwin S. Lowe. Bingo has grown into a five-billion-dollar-a-year charitable fund-raiser. He got the idea from "Beano" played at carnivals for
several centuries. Here is the story:
http://www.starlightonlinebingo.com/history.html
1933-Birthday of alto sax player Jimmy Lyons, Jersey City, NJ
http://www.artistdirect.com/music/artist/bio/0,,461272,00.html?artist=Jimmy+Lyons
1934-First "Let's Dance" broadcast on NBC with Benny Goodman Band.
1934-- Bob Shane of the Kingston Trio was born in Hilo, Hawaii. The trio was credited with starting the folk craze of the late 1950's and early '60s with their hit recording of "Tom Dooley" in 1958. The Kingston Trio had a clean-cut collegiate image which helped them win acceptance among the trendy college crowd. The trio broke up in 1968.
1934 - Singer Billy Paul is born in Philadelphia. His biggest hit is the million-selling No. 1 song "Me and Mrs. Jones."
1935—Woody Allen ( Allen Stewart Konisberg) born Brooklyn, NY.: actor, writer, producer (Oscar for Annie Hall; Sleeper, Manhattan, Bullets over Broadway.)
http://torp.priv.no/woody/
1935-Birthday of blues singer/actor Lou Rawls ("A Natural Man," "You've Made Me So Very Happy"), born Chicago, IL.
http://us.imdb.com/name/nm0712675/
http://www.lourawls.com/
http://www.barberusa.com/adult/rawls_lou.html
1937---- Don Everly of the Everly Brothers was born in Brownie, Kentucky. The brothers were one of the most important acts of early rock 'n' roll. Their music, a mixture of close country harmonies over a rocking beat, resulted in two dozen chart entries, including such number-one records as "Wake Up Little Susie," "All I Have to Do Is Dream" and "Cathy's Clown." The brothers broke up in 1973, reunited in 1983 and again in 1985. They had a big return touring with Simon and Garfunkle, who said
they were trying to imitate the Everly Brother when they began singing.
1938-Birthday of drummer Sandy Nelson, born Santa Monica, CA. He was the drummer in my dance band along with Frank Cook, played rock'n'roll, had a hit record later called "Teen Beat" in 1959, but in 1963 a motorcycle accident cost him a leg. I introduced him to Jan and Dean as well as Bruce Johnson who were at University High School. I think I met Nelson there in my first year, and at the time, he wanted to be a disc jockey as my other high school friend is today, Chuck Southcott, who later drove me back and forth to school in his 1956 Chevy. Nelson learned the sound from going to many burlesque shows, where he told us he watched the drummer and listened to the rhythm as it was very unique. We also took him to see Ben Pollock, as I remember, who was the first "boom-chick-a-boom drummer."
http://www.drummerworld.com/drummers/Sandy_Nelson.html
http://www.tsimon.com/snelson.htm
http://www.spaceagepop.com/nelson.htm
http://gemm.com/q.cgi?rb=SPACEAGEPOP&wild=Sandy+Nelson
http://www.cdlagoon.com/8911207.html
1939-Birthday of Lee Buck Trevino, golfer, born Dallas, TX.
http://www.asiangolfmonthly.com/highlights/greatest/14.htm
http://www.golfdigest.com/features/index.ssf?/features/gd200205myshot.html
1939--Birthday ofjazz pianist Joe Sample, co-founder of the Crusaders.
1940-- ASCAP informs bandleader Glenn Miller that, due to publishing concerns, he can't use "Moonlight Serenade" as his theme. Instead, Miller picks "Slumber Song."
1940-Birthday of Richard Pryor, actor, comedian (Blue Collar, Stir Crazy, "The Richard Pryor Show"), born Peoria, IL.
http://www.kennedy-center.org/programs/specialevents/marktwain/pryor_bio.html
http://www.museum.tv/archives/etv/P/htmlP/pryorrichar/pryorrichar.htm
1941-Formation of the Civil Air Patrol: The Director of Civilian Defense, former New York Mayor Fiorello H. LaGuardia, signed a formal order creating the Civil Air Patrol, a US Air Force Auxiliary. The CAP has a three-part mission: to provide an aerospace education program, a CAP cadet program and an emergency services program.
http://cap.gov/about/history.html
1944-Duke Ellington records "I'm Beginning to See the light," ( Victor 20-1618)
1945- - Bette Midler is born in Paterson, N.J. She is named after actress Bette Davis. She wins a best new artist Grammy in 1974. Her biggest hits are the million-sellers "Wind Beneath My Wings" and "From a Distance." She is nominated for an Oscar in 1979 for "The Rose" and appears in such films as "Outrageous Fortune," "Down and Out in Beverly Hills" and "Beaches."
http://delveintothedivine.cjb.net/
http://www.betteontheboards.com/boards/index.html
1945-- Burl Ives makes his concert debut at New York's Town Hall.
1945 - The New York premier of Paramount's The Lost Weekend, starring Ray Milland in a brilliant performance, was on this date. The film earned Oscars and Golden Globe awards for Best Picture, Best Actor for Milland, and Best Director for Billy Wilde. Milland and the film were also honored at the Cannes Film Festival.
http://www.amazon.com/exec/obidos/ASIN/B0000549B1/lksmsubsite-sub-dv-asin-20
/104-3191958-8595946
http://www.flickfilosopher.com/oscars/bestpix/lostweekend.shtml
http://www.dvdmg.com/lostweekend.shtml
1945-Lionel Hampton cuts, "Hey-Ba-Ba-Re-Bop," (Decca 18754)
http://www.amazon.com/exec/obidos/ASIN/B00000IB1N/steinede-20/
104-3191958-8595946
1949-- RCA Victor introduced the 45 rpm record. It was designed as a rival to Columbia's 33 1/3 rpm long-playing disc, introduced the previous year. The two systems directly competed with each other to replace 78 rpm records, bewildering consumers and causing a drop in record sales. By the end of 1949, all the major companies, except RCA, had committed themselves to the LP record, seemingly putting an end to the 45. Even RCA itself announced it would issue its classical library on 33 1/3 rpm discs. But RCA was not ready to admit the demise of the 45 rpm record. The company spent $5-million publicizing 45 rpm as the preferred speed for popular music. The campaign worked. Buyers of non-classical records turned increasingly to the 45 rpm record, so that by 1954, more than 200-million of them had been sold. And all the major companies now were producing both 33 1/3 and 45 rpm records.
1950 - Eighth Army and X Corps began withdrawing in the face of the massive Chinese offensive. The U.S. 2nd Infantry Division, the British 27th Brigade and the Turkish Brigade, began to fight their way south from the Kunu-ri area through the bloody Gauntlet, under continuous fire from Chinese forces occupying the terrain commanding the route to safety. The 2nd Infantry Division was virtually destroyed during the Battle of Kunu-ri where over 4,000 men were lost. The division's overall combat capability was rated equivalent to a single regimental combat team by the end of the action. The ROK Capitol Division withdrew under heavy pressure to Pukchong.
1950 - Task Force MacLean/Faith, composed of elements of the U.S. 7th Infantry Division's 31st and 32nd Infantry Regiments, was annihilated east of the Chosin/Changjin Reservoir. Only 385 soldiers of its 3,200-man force were able-bodied following their withdrawal.
1950 *WINDRICH, WILLIAM G. Medal of Honor
Rank and organization: Staff Sergeant, U.S. Marine Corps, Company I, 3d Battalion, 5th Marines, 1st Marine Division (Rein.). Place and date: Vicinity of Yudam-ni, Korea, 1 December 1950. Entered service at: Hammond, Ind. Born: 14 May 1921, Chicago, Ill. Citation: For conspicuous gallantry and intrepidity at the risk of his life above and beyond the call of duty as a platoon sergeant of Company I, in action against enemy aggressor forces the night of 1 December 1950. Promptly organizing a squad of men when the enemy launched a sudden, vicious counterattack against the forward elements of his company's position, rendering it untenable, S/Sgt. Windrich, armed with a carbine, spearheaded the assault to the top of the knoll immediately confronting the overwhelming forces and, under shattering hostile automatic-weapons, mortar, and grenade fire, directed effective fire to hold back the attackers and cover the withdrawal of our troops to commanding ground. With 7 of his men struck down during the furious action and himself wounded in the head by a bursting grenade, he made his way to his company's position and, organizing a small group of volunteers, returned with them to evacuate the wounded and dying from the frozen hillside, staunchly refusing medical attention himself. Immediately redeploying the remainder of his troops, S/Sgt. Windrich placed them on the left flank of the defensive sector before the enemy again attacked in force. Wounded in the leg during the bitter fight that followed, he bravely fought on with his men, shouting words of encouragement and directing their fire until the attack was repelled. Refusing evacuation although unable to stand, he still continued to direct his platoon in setting up defensive positions until weakened by the bitter cold, excessive loss of blood, and severe pain, he lapsed into unconsciousness and died. His valiant leadership, fortitude, and courageous fighting spirit against tremendous odds served to inspire others to heroic endeavor in holding the objective and reflect the highest credit upon S/Sgt. Windrich and the U.S. Naval Service. He gallantly gave his life for his country.
1954-Senator Joe McCarthy silenced by the US Senate: Joseph McCarthy, a relatively obscure senator from Wisconsin , announced during a speech in Wheeling, WV, that he had a list of Communists in the State Department. Over the next two years, he mad increasingly sensational charges and in 1953 McCarthyism reached its height as he held Senate hearings in which he bullied defendants. In 1954 McCarthy's tyranny was exposed in televised hearings during which he took on the Army ( at twelve years old I remember watching them and not understanding how they could take him serious as he looked like he was drunk,) during which he took on the Army and on December 1,1954, the Senate voted to silence him. McCarthy died May 2, 1957.
http://mccarthy.cjb.net/
http://www.webcorp.com/mccarthy/wcmmlv2b.gif
1954—Top Hits
Mr. Sandman - The Chordettes
Teach Me Tonight - The De Castro Sisters
The Naughty Lady of Shady Lane - The Ames Brothers
More and More - Webb Pierce
1955- African-American seamstress Rosa Parks is arrested for refusing to give up her bus seat to a white person as required by law; the action triggers a bus boycott in Montgomery, Alabama, led by Martin Luther King Jr., changes history in the United States. Her arrest triggered a yearlong boycott of the city bus system and led to legal actions which ended racial segregation on municipal buses throughout the southern US. The event has been called the birth of the modern civil rights movement. Historians consider this the first longest and largest mass boycott by civil rights protestors. It lasted from 1955 to 1956, 381 days. The protest was led by a young minister, the Reverend Dr. Martin Luther King, Jr. Eventually the city agreed to treat all riders equally and to hire African-Americans as bus drivers. Interstate buses and other transportation still had restrictions on where African-Americans sat. Rosa McCauley Parks was born at Tuskegee, AL, Feb 4, 1913.
http://memory.loc.gov/ammem/today/dec01.html
http://www.grandtimes.com/rosa.html
http://www.time.com/time/time100/heroes/profile/parks01.html
http://www.tsum.edu/museum/
1957- Ed Sullivan presents three rock and roll acts, each making its national television debut, on his Sunday evening show: Buddy Holly & the Crickets, playing "That'll Be the Day," Sam Cooke, singing "You Send Me" and the Rays perform their hit "Silhouettes."
1958--he Phil Spector written "To Know Him Is To Love Him" was the number one song in the US for The Teddy Bears. The trio consisted of Spector, along with two friends, Marshall Leib and Annette Kleinbard.
1960-Bobby Darin took time out from his busy recording schedule to marry actress Sandra Dee. Bobby had put four songs on the singles chart that year, including "Beyond the Sea", "Clementine", "Won't You Come Home Bill Bailey" and "Artificial Flowers". The couple would divorce in early 1967.
1960-A San Diego, California quintet called Rosie And The Originals reached #5 on the Billboard Hot 100 with a crudely recorded ballad called "Angel Baby". Written by the group's 14 year old singer, Rosie Hamlin, the song held the position for six weeks and stayed on the chart for three months.
1960 - Teen idol Bobby Darin marries actress Sandra Dee.
1964 - In two crucial meetings (on this day and two days later) at the White House, President Lyndon B. Johnson and his top-ranking advisers agree, after some debate, to a two-phase bombing plan for North Vietnam. Today Intel is building a facility that is ten times as large as a football field to produce semiconductor chips.
1966-California folk-pop vocal group, the Mamas and the Papas earn their fourth gold record for their album, "Cass, John, Michelle & Denny."
1966-ALBANESE, LEWIS Medal of Honor
Rank and organization: Private First Class, U.S. Army, Company B, 5th Battalion (Airmobile), 7th Cavalry, 1st Cavalry Division. Place and date: Republic of Vietnam, 1 December 1966. Entered service at: Seattle, Wash. Born: 27 April 1946, Venice, Italy. G.O. No.: 12, 3 April 1968. Citation: For conspicuous gallantry and intrepidity in action at the risk of his life and beyond the call of duty. Pfc. Albanese's platoon, while advancing through densely covered terrain to establish a blocking position, received intense automatic weapons fire from close range. As other members maneuvered to assault the enemy position, Pfc. Albanese was ordered to provide security for the left flank of the platoon. Suddenly, the left flank received fire from enemy located in a well-concealed ditch. Realizing the imminent danger to his comrades from this fire, Pfc. Albanese fixed his bayonet and moved aggressively into the ditch. His action silenced the sniper fire, enabling the platoon to resume movement toward the main enemy position. As the platoon continued to advance, the sound of heavy firing emanated from the left flank from a pitched battle that ensued in the ditch which Pfc. Albanese had entered. The ditch was actually a well-organized complex of enemy defenses designed to bring devastating flanking fire on the forces attacking the main position. Pfc. Albanese, disregarding the danger to himself, advanced 100 meters along the trench and killed 6 of the snipers, who were armed with automatic weapons. Having exhausted his ammunition, Pfc. Albanese was mortally wounded when he engaged and killed 2 more enemy soldiers in fierce hand-to-hand combat. His unparalleled actions saved the lives of many members of his platoon who otherwise would have fallen to the sniper fire from the ditch, and enabled his platoon to successfully advance against an enemy force of overwhelming numerical superiority. Pfc. Albanese's extraordinary heroism and supreme dedication to his comrades were commensurate with the finest traditions of the military service and remain a tribute to himself, his unit, and the U.S. Army
1967-Birthday of Reggie Sanders, baseball player, born Florence, SC.
http://sports.espn.go.com/mlb/players/profile?statsId=4737
1962—Top Hits
Big Girls Don't Cry - The 4 Seasons
Return to Sender - Elvis Presley
Bobby's Girl - Marcie Blane
Mama Sang a Song - Bill Anderson
1969-The first US Air Force chief master sergeant who was African-America was Thomas N. Barnes of Chester, PA, who entered the Air Force in April, 1949. He became a master sergeant this day and chief master sergeant of the Air Force on October 1, 1973, for a two year terms. He retired July 31, 1977. He died 17, 2003.
http://www.chiefsgroup.org/barnes.htm
http://www.af.mil/bios/bio_4609.shtml
1968 - Janis Joplin makes a final appearance with Big Brother & the Holding Company.
1970—Top Hits
I Think I Love You - The Partridge Family
The Tears of a Clown - Smokey Robinson & The Miracles
Montego Bay - Bobby Bloom
Endlessly - Sonny James
1971-Alan Bartlett Shepard, Jr. of the US Navy became the first astronaut to become an admiral. He also was the first American astronaut to be launched into space. During his Apollo 14 walk on the Moon in 1971, Shepard took two golf balls that he had smuggled in his spacesuit and used an implement from the tool cart to execute what he called a "sand-trap shot," the only golf shot ever made on the Moon. He died at the age of 74, July 22, 1998, after a long battle with leukemia.
http://www.cnn.com/US/9808/01/shepard.memorial/
1972-Carly Simon's "You're So Vain" is released in the US where it will reach #1. The tune causes much speculation about who Carly was singing about, with popular guesses that included Mick Jagger (who sang uncredited backing vocals on the song), Cat Stevens, Warren Beatty, Kris Kristofferson (with whom she had had brief relationships), her unfaithful fiancé William Donaldson, and her ex-husband, James Taylor.
1973-- The Carpenters' "Top of the World" hits #1.
1977-Billy Joel's fifth album, "The Stranger," becomes his vehicle to stardom, making it to #2 and containing the hits "Just the Way You Are," "She's Always a Woman," "Movin' Out" and "Only the Good Die Young."
1978—Top Hits
MacArthur Park - Donna Summer
How Much I Feel - Ambrosia
You Don't Bring Me Flowers - Barbra Streisand & Neil Diamond
Sweet Desire - The Kendalls
1980 - IBM delivered its 1st prototype PC to Microsoft. IBM selected Microsoft to create MS-DOS, the operating system for its first PC. Steve Ballmer arrived from Proctor & Gamble as an assistant to Gates. Paul Allen bought the QDOS operating system (Quick and Dirty Operating System) from a rival company for $50,000. It was renamed MS-DOS and licensed to IBM. The IBM 5150 PC standardized the marketplace.
1982 - Epic Records releases "Thriller," Michael Jackson's first solo album in three years. It will yield four smash singles "This Girl is Mine" (a duet with Paul McCartney), "Wanna Be Startin' Somethin'," "Billy Jean" and "Beat It." It is the best-selling album of all time, with worldwide sales of more than 40 million copies.
1982-Michael Jackson's milestone album "Thriller" is released. For a time, it becomes the best selling album in Rock history.
1986—Top Hits
You Give Love a Bad Name - Bon Jovi
The Next Time I Fall - Peter Cetera with Amy Grant
Hip to Be Square - Huey Lewis & The News
Touch Me When We're Dancing – Alabama
1988 - Squalls in the Great Lakes Region produced up to a foot of snow in Ashtabula County OH, up to ten inches in Erie County PA, and up to a foot of snow in western New York State.
1989-Zamboini Medical Alert!!! The Center for Disease Control revealed in the "Journal of the American Medical Association" that the fumes from a Zamboini ice machine could make fans at a hockey game sick if the rink is not properly ventilated.
1989--a Spokane, Washington, funeral director revealed that jazz saxophonist and pianist Billy Tipton, who had lived his life as a man, was a woman. Tipton played for years in the US northwest after a career with several big bands. He appeared to have a wife and adopted three sons.
1991 -- Miami quarterback Dan Marino sets an NFL record when he goes over 3,000 yards passing for the eighth time in his career in Miami's 33-14 win over Tampa Bay.
1993-Jack Nicklaus won the Disney World Open to become the first golfer to earn more than $2 million in career winnings.
1994-US Congress passed the GATT Treaty: Fallowing the lead of the House of Representatives, the US Senate voted 76-24 to approve the Uruguay Round provisions of the General Agreement on Tariffs and Trade (GATT). The worldwide trade pack is intended to reduce tariffs by a third, eliminate trade quotas and protect intellectual property. The GATT agreement is expend to add $300-500 billion to the global economy through the year 2005. In January, 1995, the World Trade Organization (WTO) became the successor to GATT.
1997-Kenny G, whose real name is Kenny Gorelick, set a world record when he held a note on his saxophone for 45 minutes and 47 seconds. That record has since been broken by Geovanny Escalante, who held a sax note for 1 hour, 30 minutes and 45 seconds, using a technique that allows him to blow and breathe at the same time.
1997-Sprewell Chokes Coach: Basketball player Latrell Sprewell of the Golden State Warriors, provoked, he said, "by a lot of verbal abuse," choked his coach, P.J. Carlesimo at practice and threatened to kill him. The Warriors suspended Sprewell for 10 games, and the terminated the remaining three years of Sprewell's $32 million, 4-year contract, and then the NBA suspended him for a year. The NBA Players Association filed a grievance on Sprewell's behalf, and on March 4, 1998, arbitrator John Feerick reinstated the contract and reduced the suspension to five months. Two weeks before the season, the New York Knicks acquired Latrell Sprewell from Golden State for John Starks, Chris Mills and Terry Cummings. In 2004, he joined the Minnesota Timberwolves.
http://www.nba.com/playerfile/latrell_sprewell/index.html?nav=page
2002 - Heavy lake effect snow fell downwind of the U.S. Great Lakes. Buffalo, New York reported 16 inches of snow, with thundersnow reported late in the afternoon. While the eastern U.S. experienced much colder than normal temperatures on December 1, much of Alaska was basking in above average warmth. Many daily temperature records were set across this region through the beginning of the month.
2005-- The Red Sox have petitioned a judge to keep the ball used to record the last out of 2004 World Series making the team World Champs for the first time in 86 years. Former first baseman Doug Mientkiewicz, who caught the ball after being thrown by Keith Foulke, loaned it to Boston but continues to claim ownership of the sensational sphere.
[headlines]
--------------------------------------------------------------
American Football Poem
(Macho Man beat)
(chorus)
Chicago, Chicago Bears
I want to be...a Chicago Bear!
Chicago, Chicago Bears
I want to be...a Chicago Bear!
Coach Lovie is unstoppable,
Grossman is the man.
Our defense eats their wheaties,
Catch our halfback if you can!
(chorus)
Chicago, Chicago Bears
I want to be...a Chicago Bear!
Chicago, Chicago Bears
I want to be...a Chicago Bear!
We love this Windy City,
Soldier Field's where we stand,
We're the Monster's of the Midway,
and they're ain't no BIGGER fans!
(chorus)
Chicago, Chicago Bears
I want to be...a Chicago Bear!
Urlachur run for mayor
We need someone who shows no fear
Chicago, we don't care
For a SuperBowl ring he's gunna wear!
(anonymous)
--------------------------------------------------------------

SuDoku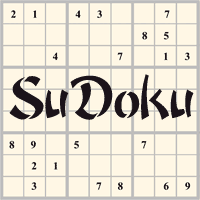 The object is to insert the numbers in the boxes to satisfy only one condition: each row, column and 3x3 box must contain the digits 1 through 9 exactly once. What could be simpler?
http://leasingnews.org/Soduku/soduko-main.htm
--------------------------------------------------------------

Daily Puzzle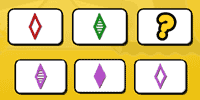 How to play:
http://www.setgame.com/set/puzzle_frame.htm
Refresh for current date:
http://www.setgame.com/set/puzzle_frame.htm
--------------------------------------------------------------


http://www.gasbuddy.com/
http://www.gasbuddy.com/GB_Map_Gas_Prices.aspx
http://www.gasbuddy.com/GB_Mobile_Instructions.aspx
--------------------------------------------------------------

Weather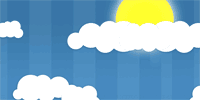 See USA map, click to specific area, no commercials
--------------------------------------------------------------

Traffic Live---
Real Time Traffic Information
You can save up to 20 different routes and check them out with one click,
or type in a new route to learn the traffic live
--------------------------------