[headlines]
--------------------------------------------------------------

Classified Ads---Asset Management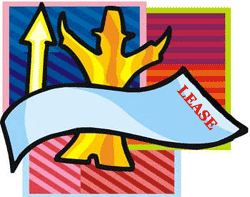 (These ads are "free" to those seeking employment
or looking to improve their position)
San Francisco, CA
Ten years experience setting residuals, negotiating leases and remarketing equipment across a broad spectrum of large ticket asset types including marine, intermodal, mining, energy, manufacturing.
geoffwalshe@yahoo.com
Located near Dallas
Extensive experience in valuation/remarketing of IT and telecom assets. Established network of customers and vendors. Strong leasing background
Located near Dallas contact: leasevalue@gmail.com
Free Posting for those seeking employment in Leasing:
http://www.leasingnews.org/Classified/Jwanted/Jwanted-post.htm

All "free" categories "job wanted" ads:
http://www.leasingnews.org/Classified/Jwanted/Jwanted.htm


John Kenny Receivables Management

• End of Lease Negotiations & Enforcement • Fraud Investigations
• Credit Investigations • Asset Searches
• Skip-tracing • Third-party Commercial Collections

john@jkrmdirect.com | ph 315-866-1167| www.jkrmdirect.com
[headlines]
--------------------------------------------------------------

How Did Leasing Stock Do in Yesterday's Surge?
While the Dow was up 490.05 points (4.4%) and NASDAQ was up 104.83, here are the changes in leasing company stock (General Electric covers a lot more than leasing, but is included due to GE Capital, as well as Resource America has other entities besides LEAF Financial.)

CIT
Yesterday Close: 31.7
Today Close: 33.86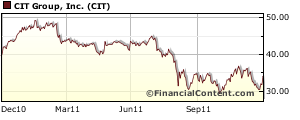 GATX
Yesterday Close: 39.04
Today Close: 42.69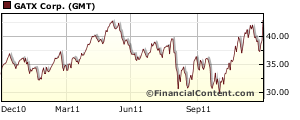 General Electric
Yesterday Close: 14.92
Today Close: 15.91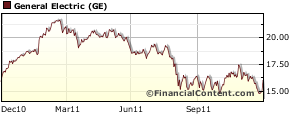 Marlin Business Services
Yesterday Close: 11.72
Today Close: 13.0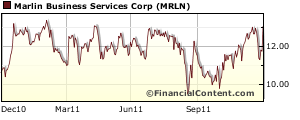 Microfinancial (TimePayment)
Yesterday Close: 5.68
Today Close: 5.8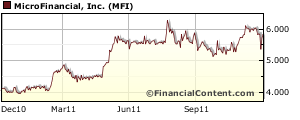 Resource America (LEAF)
Yesterday Close: 4.77
Today Close: 4.94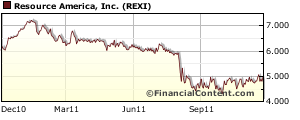 -----------------------------------------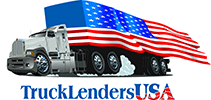 joins

Companies who notify lessee in advance of lease expiration
and require their discounter to also notify lessee in advance

Name
In Business Since
Contact
Website
Leasing Association

8 NY, 4 CA, 5 Ohio

46 states

$15,000
avg. trans.
$52,000

Y

N

Y
A -Accepts Broker Business | B -Requires Broker be Licensed | C -Sub-Broker Program | D -"Private label Program" | E - Also "in house" salesmen
"We always notify our customers in advance of the termination. A customer can always purchase lease unit as long as all charges connected with the lease are paid in full (tax, tickets, and excise tax if any). We never have a problem with customers buying their vehicles. We do have some customers that request we sell their vehicles at auction and we charge a sale fee and pay off our account."
Curt Webster, CVLE

(Click on Company Name to See Their Statement)
ABCO Leasing
Advantage Funding
Agility Ventures LLC
Allegiant Partners
American Leasefund, Inc.
Balboa Capital Corp.
BancLease Acceptance Corporation
Bank of Ozarks Leasing
Bankers Capital
Bank of the West, Indirect Equipment Finance
Black Rock Capital
BSB Leasing
Calfund
Capital Technology & Leasing, LLC
Cobra Capital, LLC
Commerce National Bank
Dakota Financial, LLC
Direct Capital


eLease
Five Point Capital, Inc
Forum Financial Services, Inc.
Gonor Funding
GreatAmerica Leasing
Madison Capital
Manufacturer's Lease Plans, Inc
Marquette Equipment Finance
Mesa Leasing
Maxim Commercial Capital
Mount Pleasant Capital
National Machine Tool Financial Corporation
Navitas Lease Corp.
Northwest Leasing Company
Pacifica Capital
Pawnee Leasing Corporation
Standard Professional Services, LLC
TEAM Funding Solutions
Vehicle Lenders Group, LLC
Full List:
http://www.leasingnews.org/Pages/lease_expiration.html
[headlines]
--------------------------------------------------------------

Please send Leasing News and ask them to subscribe. We are Free!
Leasing Industry Help Wanted


Tempe, Arizona
5 Independent Sales Representatives
Most Aggressive Commission Plan • Supplier Leads
From Distribution & Manufacturer Semi-Captive Programs • Fantastic Work Environment • Experienced Sales Only
Full Job Description Click Here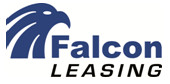 National Sales Representative
Direct, vendor based, small ticket ($10K-150K) leasing company looking for experienced sales representatives.
If you need more support, flexibility and a
stronger source of funds call Falcon.
Want to learn more - click here

For information on placing a help wanted ad, please click here:
http://www.leasingnews.org/Classified/Hwanted/Hwanted-post.htm

Please see our Job Wanted section for possible new employees.
[headlines]
--------------------------------------------------------------

Christmas: Best Time to Advertise for New Employee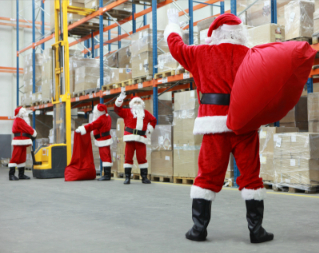 Leasing News Help Wanted Ad Pricing
Help Wanted Web Ad New Programs
Classified Ad Section
(rotates chronological above headlines and
also appears in Classified Ad section.) *
21 days in a row:
$595 four lines (a space is a line)
($40 each additional line or space)
Design work is free. Logo is free as well as company description not to exceed the number of lines of the ad.
Also free: click to a click to a web site or a full description of the position.
Ads are placed in the "Help Wanted' section by category, alphabetical, with the ad with the most lines first in the group. They appear on the web site and in each news edition at the top in a rotation basis per issue.
* Help Wanted" ads appear in each issue on a chronological basis above the top headline as a courtesy. This position is not available as a paid position, but is generally on a rotation basis. At the same time, the ad continues in the classified help wanted section in the news edition and web site, so in effect appears twice.
Leasing News reserves the right to refuse advertising, particularly to a company that has appeared in the complaint bulletin board
[headlines]
--------------------------------------------------------------

New Hires--Promotions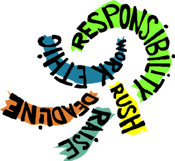 Lou Altobelli was hired as Director, Sales Market Leader Healthcare at CIT, Greater Chicago area. Previously he was Vice-President, Business Development, US Bank Equipment Finance (April, 2008-November, 2011), Relationship Manager, GE Healthcare, GE Healthcare Financial Services (March, 2003-April, 2007), National Sales Manager, Healthcare, HPSC, Inc. (June, 2002-March 2003), VP-Director of Sales Healthcare, American Express Business Finance (April, 1999-June, 2002), Director of Sales & Business Development (Healthcare Group), GE Vendor Financial Services (January, 1997-April, 1999), Vice-President of Sales, Healthcare, Trans Leasing (March, 1981-March, 1996).Northern Illinois University BS Mgmt, Management(1978 – 1980).Activities and Societies: Delta Upsilon Fraternity
http://www.linkedin.com/pub/lou-altobelli/9/492/a9b

Bob Heron named regional vice president of sales for First Financial Healthcare Solutions, Placentia, California, to support customer base through the Southeast and manage new office located in St. Augustine, Florida. Previously was with TD Equipment Finance, Inc. for six years, serving last as vice-president. "Prior to that, Heron was with Tokyo Leasing for eight years, most recently as senior executive vice president. Heron holds a BS from St. John's University, along with an MBA from New York Institute of Finance. The new office is located at 4436 Coastal Highway, St. Augustine, FL, 32084, (904) 547-2819.
Eric Kraheck named Vice-President, Commercial Equipment Finance at M&T Bank, Greater Philadelphia area. Previously he was Vice-President & Sr. Relationship Manager, CoBank, Farm Credit Leasing (March, 2009-November, 2011), Vice-President, Sovereign Bank, Equipment Finance & Leasing (February, 2005-February, 2009). Albright College B.S., Accounting, Activities and Societies: Football, Track, and Zeta Omega Epsilon social fraternity. Widener University M.B.A., Finance. http://www.linkedin.com/pub/eric-kraheck/10/359/8b9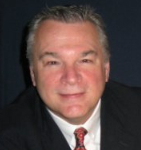 Dan Kramer was hired as Executive Vice-President and General Manager, CoActiv Capital Partners, Horsham, Pennsylvania. Previously he was Senior Vice President and Chief Marketing Officer, ICON Capital Corp. (2007-November, 2011), Senior Vice President, National Sales Manager, GMAC Commercial Asset Finance (January, 2003-March, 2006), Senior Vice President, National Sales Manager, ORIX Financial Services (2002-2003), President, Kramer, Clark & Company ( January, 1990-February, 2001), Sales Manager, Diversified Asset Financial, Chrysler Capital (1985-1987), District Manager, GE Capital (1981-1983), District Manager, US Leasing (1978-1980). Rowan University BA, Finance http://www.linkedin.com/pub/dan-kramer/25/8b3/940
http://www.linkedin.com/pub/dan-kramer/10/810/345

Dawn Mahoney, Esq. has been hired as Contracts Specialist at UTC Power, a United Technology Company. Previously she was Assistant General Counsel, Micro Financial, Inc (parent Company of TimePayment Corp.) (July, 2007-November, 2011) Massachusetts School of Law JD, Litigation, Corporate Law (2003 – 2006). Bridgewater State College Bachelor of Science, Political Science/International Relations (1996 – 2000). Activities and Societies: Student Exchange Program, Manchester Metropolitan University, Alsager Campus, UK
http://www.linkedin.com/pub/dawn-mahoney-esq/6/537/190
Dave Marano was hired as Sales Manager at Marlin Business Services. Previously he was Assistant Vice-President, CIT (April, 2008-November, 2011). Rutgers, The State University of New Jersey-Camden 1994
http://www.linkedin.com/pub/dave-marano/5/102/17
Tom Myers has joined Madison Capital, Owings Mills, Maryland, as vice-president of business development. "Prior to joining Madison Capital, he held the position of vice president, small business banking at Bank of America. Throughout his career, Myers has held sales and management positions at GE Capital, TCF Equipment Finance, FCC Equipment Financing and ORIX Credit Alliance."
[headlines]
--------------------------------------------------------------
Leasing News "The List" ---October
"The List"
--- Mergers, Acquisitions & Changes
"The Good, the Bad and the Ugly"--
Puget Leasing, Bellevue, WA (10/11) An insider told Leasing News "First Sound Bank has effectively closed the Puget Sound Leasing operation and has dispensed with brokers. They are only booking direct deals generated by bank sales people." Website down, people let go. ((10/11) Puget Sound Leasing/First Sound Bank gets delay on $2.3M verdict, as they can't pay it, as well as attorney fees. (10/11) Jury ruled in favor of First Sound Bank once "on its breach of contract claims against Larasco, Inc., Louis Secord, and Richard Secord based on the Asset Purchase Agreement" rewarding damages of $1,244,751. However, they also ruled against the "breach of fiduciary duty" and "breach of contract claims" in favor of Larasco and the Secords, but they did rule in favor of Louis Secord breach of contract against First Sound Bank based on "employment agreement," awarding $2,077,767, and the same with Richard Secord, awarding $1,484,767
Triple Point Capital, Menlo Park, CA (10/11) "...provider of customized debt financing, leasing and direct equity investments to high growth venture capital-backed companies, announced today that it has closed on $1 billion of private capital funds."
Ascentium Capital, Kingwood, Texas (10/11) Len Baccaro company merges with Ascentium (he was Exec. VP sales with First Sierra prior to acquisition by American Express.)
Marlin Leasing, Mount Laurel, NJ (10/11) Officers Exercise a lot of Stock Options http://leasingnews.org/archives/Oct2011/10_19.htm#stock
Mesa Leasing, San Diego, CA (10/11) suspends general lease funding "...because its principle investor has suspended funding because of concerns about the economy."
Alphabetical List:
http://www.leasingnews.org/list_alpha_new.htm
Chronological List:
http://www.leasingnews.org/list_chron_new.htm

Comprehensive personal property tax outsourcing services
We accept file exports and integrate personal property tax information with all lease management or accounting software. No other firm offers the combination of individual attention, software capabilities expertise, "full disclosure" and web port accessibility to information more than we do.

Click here to learn what our clients say about our service
Gary DiLillo, President 440.871.0555 or gary@avptc.com

[headlines]
--------------------------------------------------------------

Mark You Calendars for Lease Conferences Next Year
Leasing Association 2012 Conferences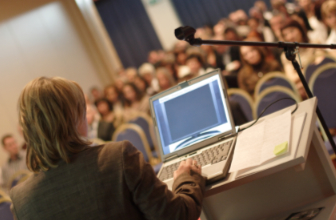 ---
National Equipment Finance Summit
March 22-24, 2012
San Diego, CA
---
April 17-19
24th Annual National Funding Conference
Fairmont Hotel
Chicago, Illinois
---
April 26-28, 2012
Denver Sheraton Downtown Hotel
Denver, Colorado
---
AGLF/ELFA Public Sector Finance Forum
May 9 - May 11
Doubletree Magnificent Mile
Chicago, Illinois
---

October 21-23
ELFA 51st Annual Convention
JW Marriott Desert Springs
Palm Desert, California

To view Leasing Association Events-Meetings Open to All, please click here.

[headlines]
--------------------------------------------------------------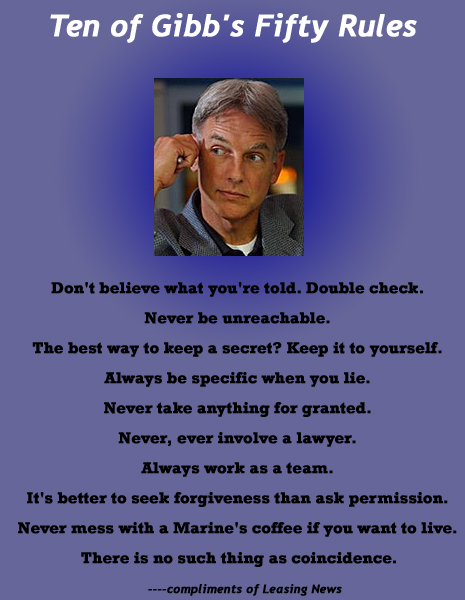 [headlines]
--------------------------------------------------------------
U.S.A.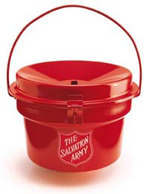 (Please click on kettle to donate)


---
CANADA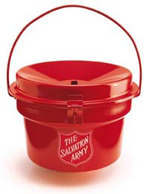 (Please click on kettle to donate)

---------------

Note: Note: URL that follows allows you to choose your Country of
residence and method of payment:
https://secure20.salvationarmy.org/
The object is to insert the numbers in the boxes to satisfy only one condition: each row, column and 3x3 box must contain the digits 1 through 9 exactly once. What could be simpler?