Requirements:
- BA/BS in Finance or Accounting
- CPA Required
- Current working knowledge of Tax Laws
- Prior leasing experience preferred
- Proficient with Great Plains and Excel
- Strength in LeasePlus and Access are preferred.
About us: Nationwide Funding, LLC is a leading provider of equipment financing and leasing solutions for businesses nationwide, and the vendors who serve them. With its prime location in Southern California and offices in Chicago's downtown financial district, Nationwide Funding, LLC has been able to secure specialized credit facilities and create funding partnerships with a wide variety of financial institutions.


Wednesday, December 6, 2006
Headlines---
Steve Reid, CLP, still having fun
Classified Ads---Operations
Xerox Capital has new take on holiday bonus
Robert Ingram has moved to Lakeland Bank
Heeg at Municipal Asset Management
Featherstone Wins CCC Award
New Leasing Business: Holding its own
Holiday Meetings open to Non-Members
Sales make it Happen—by Linda P. Kester
"Bad Calling Times"
Classified Ads—Help Wanted
Cartoon---"Try it"
Vanguard Forms Public Finance Division
GE Capital Solutions Franchise Loan
ECS Financial Services Satisfies
Marshall & Ilsley/United Heritage
News Briefs---
You May have Missed---
"Gimme that Wine"
Calendar Events
Snapple Real Facts
Today's Top Event in History
This Day in American History
American Football Poem
######## surrounding the article denotes it is a "press release"
-------------------------------------------------------------------------

Steve Reid, CLP, still having fun
Steve Reid, CLP, a fun guy, very out-going, joined the Leasing News Advisory Board on February 5, 2004. He is perhaps best known for "speaking his mind," and signing his name to an e-mail when he does so. He will give you his opinion and let you print it, something many bankers don't like to do. He is not afraid to speak out, and at the same time, giving you his full e-mail address, complete with
telephone number. Perhaps he gets it from his boss, Paul Menzel, 2005 Leasing News Person of the Year.
When we asked readers if they were still having "fun in the leasing business," he was one of the first to reply:
"I have been with the same group since the late 80's. My boss, and credit manager are the same individuals and we have a number of long time employees. We started out as a funding source that did financial statement deals only. Many of those deals were structured and dependent upon the collateral. Over the course of time we started doing some application only business, and now have come the full cycle where today, we are an "app only" funding source.
"Over that period of time we have seen the economy go up and down, rates have dramatically changed and the competition has come and gone. We have always done our due diligence and have tried to error on the side of conservatism, which can be frustrating at times, but has proven to be a key for longevity."
Steve Reid, CLP
VP Marketing, Leasing Division
Pacific Capital Bank
2230 W. Chapman Ave #200
Orange, Ca 92868
800-700-9858
714-938-0288 (fax)
email: steve.reid@pcbancorp.com
www.pcbancorp.com
Steve Reid is a Vice President of Marketing for Pacific Capital Bank (fka Santa Barbara Bank & Trust) where he has been employed since 1989. He started in leasing in 1982 working for Ron Wagner at the original Heritage Leasing Corp. Prior to entering the leasing industry, Steve spent nine years selling computer system for various companies such as Burroughs and Wang Laboratories. This is where he got his first exposure to leasing as he utilized it in the sale of computer systems.
Steve graduated from California State University, Northridge with a B.S. in Business Administration and Marketing. He earned his Certified Leasing Professional designation in 1996. He is currently on the Board of Directors for United Association of Equipment Leasing.
His main hobby is gold prospecting, and depending upon the season, you can find him shoveling dirt in the Mojave Desert or dredging in small streams in the northern part of the state.
--------------------------------------------------------------

Classified Ads---Operations

Scholls Tree Farm and Mount Hood *
Orange County, CA
Operations/Credit Manager with 15 Years Experience, Middle & Large Ticket, initiated policies for Patriot Act and Sarbanes Oxley, Team Motivator.
E-mail: equiplender@aol.com
East Windsor, NJ
Skilled Manager in credit, collections, training, documentation, policy and procedure, lease and finance operations. Get results and keep the customer coming back.
Email: rgmorrill@comcast.net
Resume
New York, NY
10+ years in equipment leasing/secured lending. Skilled in management & training, documentation, policy and procedure development & implementation, portfolio reporting. Strong work ethic.
Email: dln1031@nyc.rr.com
Wayne, NJ
20+ heavily experienced collection/recovery VP looking to improve someone's bottom line. Proven, verifiable track record. Knowledge of all types of portfolio. Will relocate
Email: cmate@nac.net
These job-wanted ads are free. We also recommend to both those seeking a position and those searching for a new hire to also go to other e-mail posting sites:
http://64.125.68.91/AL/LeasingNews/Classified.htm
In addition, those seeking employment should go to the human resource departments on company web sites for funders, captive lessors, and perhaps "broker-lessors."
To place a free "job wanted" ad here, please go to:
http://64.125.68.91/AL/LeasingNews/PostingForm.asp

For a full listing of all "job wanted" ads, please go to:
http://64.125.68.91/AL/LeasingNews/JobPostings.htm
Christmas Tree Farm Panorama available as:
http://www.strengthinperspective.com/zzzcloser/ALLpans/panScholls2.htm
--------------------------------------------------------------

Xerox Capital has new take on holiday bonus
By TIMES WIRES
www.sptimes.com
Happy holidays, valued employees, now here's your pink slip. Xerox Capital Services LLC is closing its office in St. Petersburg's Carillon Office Park, leaving 290 people without jobs. The company, a joint venture of Xerox Corp. and GE Capital Solutions, said the billing, collections and other back office work handled in St. Petersburg will be transferred to Chicago and Dallas. But GE Capital, the employer of record, doesn't want to be remembered as a grinch this holiday season. It is providing career counseling and outplacement services, as well as extended benefits, to employees affected by the move.
(This is reportedly a call center being outsourced overseas.)
("Xerox Capital Services (XCS) is a joint venture between GE Commercial Finance and Xerox Corporation. Established in 2002, XCS has approximately 1,800 employees in four major locations across the USA.

"Today, XCS is a world-class provider of specialized financing and servicing programs for Xerox, its vendors, distributors, dealers and resellers. With over 23 million customer touch points annually, our primary functions include financing, risk analysis, credit approval, order processing, billing and collections. ")
http://gecapsol.com/cms/servlet/cmsview/GE_Capital_Solutions/prod/en/
about_us/businesses/xerox.html
--------------------------------------------------------------

Robert Ingram has moved to Lakeland Bank
Corsi new VP at Sterling Leasing
Monday, December 4, Senior Vice President Robert Krause informed Leasing News "Sterling National Bank advises with regret that Robert Ingram has resigned his position as Manager of its Sterling Bank Leasing division. But is pleased to announce that Andrew Corsi the well known veteran of the Leasing Industry will take over the job as of Dec. 13th."

Robert Ingram
Mr. Ingram currently is a member of the Eastern Association of Equipment Lessors and has been active in the association for almost ten years.
Ingram took over the position at Sterling Bank on May 3, 2005 from Michael Evans. He evidently did such a good job Lakeland stole him from Sterling, a highly reliable source told Leasing News. Bob Krause had "no comment," except to say any news should come from Lakeland Bank about Ingram's new position.
Sterling has been making all its dividends, performing very well.
The September 30, 2006 filing with the Security Exchange Commission showed Equipment lease financing (in thousands) $212,588 with 18.5% as part of their portfolio compared to the same period in 2005: $176,316 with 16.9%of their portfolio. Loss ratio was very good as were receivables. The leasing division under Krause has always performed very well.
Sterling Bank Leasing is a division of Sterling National Bank, a $2 billion New York Stock Exchange company. Since 1929, Sterling has specialized in servicing small to middle size businesses.
"Benefits of Dealing with Sterling
"We offer an "Application only" program for transactions from $10,000 to $100,000 for commercial customers and up to $150,000 for healthcare customers.
Credit decisions are less than one hour with Sterling's Express Credit Scoring system.
Invoice payments can be sent by wire transfer at your request and at no cost to you.
Progress payments or pre-funding are available to speed orders and cash flow.
Custom payment plans can be created to suit your customer's needs.
Equipment upgrades can be added to the lease at a later date. You control the process when your customer needs new equipment.
Creative ways to partner with Sterling on Fair Market Value Leases. When you lease with Sterling you can participate in the residual value of the leased equipment. This is a substantial added feature not usually available from other leasing sources.
http://www.sterlingbancorp.com/products/leasing.cfm
September 30, 2006 SEC filing:
http://leasingnews.org/PDF/Sterling_Form10Q.PDF
Robert Krause
212-575-2472
robert.krause@sterlingbancorp.com
--------------------------------------------------------------

Heeg at Municipal Asset Management
Frank Heeg has been appointed Vice President of Municipal Asset Management, according to managing director of the company, Paul Coolings.
Prior to joining Municipal Asset Management, Frank Heeg founded Oracle Equipment Leasing Company in 1999, specializing in the small ticket, modular building and local government municipal financing for fire departments as well as municipal leases for Park National Bank. Before founding Oracle Leasing Mr. Heeg managed the leasing division for Park National Bank, Columbus, Ohio for 10 years. Park is an Ohio Regional Bank ($5.4 billion assets) with 135 offices in Ohio and Northern Kentucky. His duties included originating taxable and structuring tax-exempt equipment leases for the banks corporate customers and municipalities located in the banks footprint as well as managing the portfolio and staff.
Frank Heeg can be reached at
800-949-6685 or 800-697-8456 or fheeg@mamgt.com
Paul Collings, Managing Director: Prior to forming MAM, Mr.. Collings was a Vice President and Senior Banker in the Equipment and Facilities Finance Group of Tucker Anthony Sutro Inc., where he was responsible for originating, structuring and placing tax-exempt loans for state and local governments. Before joining Tucker Anthony Sutro, Mr. Collings spent nine years in various positions with Cargill Inc. ending as a Senior Trader at Cargill Financial Services Corporation where he managed Cargill's municipal leasing business including a portfolio of over $100 million in privately placed leases, COPs, and IDBs. Mr. Collings has been instrumental in providing over $300 million in lease based financing to municipal clients. Mr. Collings is a graduate of Miami University and holds an MBA from Indiana University. Paul Collings can be reached at 303-273-9494
www.municipalassetmanagement.com
--------------------------------------------------------------

Featherstone Wins CCC Award
Mari Featherstone was awarded the California Chamber of Commerce Small Business Advocate of the Year Award.
Ms. Featherstone, who co-owns and operates Windsor equipment and vehicle leasing company LeaseMark Inc., received the award for her dedication to small business development as a longtime volunteer of the Santa Rosa Chamber of Commerce.
She has chaired the Santa Rosa chamber's government review committee three times and continues to work to educate business owners on political issues as well as educate government officials on the way laws affect business.
LeaseMark have been leasing vehicles and equipment since 1982. LeaseMark is a locally owned independent lessor. We are not affiliated with any dealer or manufacturer.
Mari Featherstone
mari@leasemark.com
7704-B Bell Road
Windsor, CA 95492
(707) 838-8433 - TEL
(707) 838-8636 - FAX
www.leasemark.com
--------------------------------------------------------------

New Leasing Business: Holding its own
It appears the equipment leasing business is holding its own compared to other industries, according to the latest Equipment Leasing and Finance Association /1 (ELFA) Monthly Leasing and Finance Index (MLFI-25).
In comparison to manufacturing, the mortgage, housing, and even retail business, equipment leasing is doing well. There is a drop from September to October, but as viewed above to the quarterly sales, the change is not as dramatic as the month-to-month:
'' Despite the October decline, a look at industry performance over the last three months indicates that our sector is holding its own and should finish the year strong overall," said Laird Boulden, President and CEO of RBS Asset Finance, Inc., who also serves on the ELFA Board of Directors and has been named Vice Chairman elect.

Laird M. Boulden
President and CEO
Baird concluded, ' "The softening economy is having its impact on the equipment finance and leasing arena, however the drop in credit approval ratios indicates the industry is reacting appropriately'."
Laird Boulden is a 20 plus-year veteran of the equipment finance industry, serves as President and CEO of RBS Asset Finance. In this role, he directs all aspects of sales, marketing, credit and operations. Prior to this position, Laird held various executive and senior management positions in the industry. He has been an active member of the ELFA Middle Market Business Steering Committee for the Equipment Leasing and Finance Association.
2005: the year began at $4.0 billion and ended at its highest monthly level of $7.7 billion as the quarterly reports give an almost steady climb. Note the first quarter of last year saw $4.8 billion.
Employment is up, according to the October, 2006, report also showed a 661 employee increase since the first of the year:
"The participant companies in the MLFI-25 represent a broad cross section of the equipment finance sector including small ticket, middle market, large ticket, bank, captive and independent leasing and finance companies. Because the same companies participate in the survey each month, the MLFI-25 provides a consistent trend analysis of current industry activity."
www.elfa.com
These numbers reflect these companies and not GE Commercial Finance who has 15,000 employees (just let 290 go in the Xerox captive program in Florida,) but does include the CIT Group with 6,700 reported employees. (Nor companies who employee number is not known, but may be in the thousands such as International Lease Finance, Orix, or the many large banks such as Bank of America, US Bancorp, or Wells Fargo. The point being this is a "cross-section.") The value is in the consistency the last two years on the statistics.
Charge Offs:

Receivables:

As reported earlier, many "broker/lessors" and "funders" report small ticket leasing is off, while middle and large ticket is carrying the major activity.
ELFA MLFI-25 Participants
ADP Credit Corporation
Amsouth Leasing Corporation
Bank of America Leasing
Bank of the West
Canon Financial Services
Caterpillar Financial Services Corporation
CIT
De Lage Landen Financial Services
First American Equipment Finance
GreatAmerica Leasing Corporation
Hitachi Credit America
HP Financial Services
Irwin Financial
John Deere Credit Corporation
Key Equipment Finance
LaSalle National Leasing Corporation
Marlin Leasing Corporation
National City Commercial Corp.
RBS Asset Finance
Siemens Financial Services
US Bancorp Leasing & Financial
US Express Leasing
Verizon Capital Corp/Verizon Credit
Volvo Financial Services
Wells Fargo Equipment Finance
Funders by employee count:
http://www.leasingnews.org/Funders_Only/Funders.htm
Small ticket Business Off:
http://www.leasingnews.org/archives/November%202006/11-17-06.htm#small
--------------------------------------------------------------

Leasing Association Events-Meetings Open to All
UAEL Pacific Area Event
Southern California Region
Holiday Networking Event

Thursday, December 7, 2006
5:30 - 8:30PM

Café Tu Tu Tango
"The Block" in Orange
20 City Blvd West
Orange, CA 92868

A GREAT opportunity to network with industry peers after work, and we will be donating to the Fountain Valley #1 fire station so bring a unwrapped toy.
REGISTER NOW:
$25.00 per attendee
Register Online at the UAEL website
Also, enjoy a surprise guest as we all cheer this 2006 holiday season.
A special thank you to: ABCO Leasing, Mesa Leasing, Pacific Capital Bank,
PFF Bank & Trust for your contribution and support!
Please contact Barbara Griffith, Southern California Leasing Inc.
for more information about the event.
Phone 714-573-9804 or Email bgriffith@socalleasing.com .
To opt out of UAEL promotional emails please reply back to this email address info@uael.org
UAEL
78120 Calle Estado #201
La Quinta, CA 92253
---------------------------------------------------------------
UAEL North Central Regional Event
Chicago Christmas Party
"Mingle and Jingle"
Thursday, December 7, 2006
6:00 PM CST
Maggiano's
111 West Grand Avenue
Chicago, IL 60610
2nd floor - Rubesco Room
Maggiano's Chicago is a well know Italian Eatery located in Beautiful Downtown Chicago. Come and Join us "Mingle and Jingle" in this years holiday season. There will be a 50/50 raffle to benefit The United States Marine Corp, "Toys For Tots" in honor of all our brave men and women that have and are serving in our armed forces. Ticket will be sold for $1.00 each. This year we will also have "Door Prizes." Each attendee will receive (1) ticket/chance to win upon their arrival compliments of UAEL and our sponsors. This was well received in previous years and all we can say is, "Good Luck!!!!!"
Cost to Attend
$64.00 per attendee
(Non-members and guests are welcome)
Register Online Deadline is 12-4-2006
Menu

6:00 APPETIZER BUFFET
Mozzarella Marinara
Calamari Fritte
6:45 FIRST COURSE
Assortment of Freshly Baked Breads.
Maggiano's Salad
Chopped Salad
SECOND COURSE
Rigatoni, Marinara Sauce
Chicken & Spinach Manicotti, "Maggiano's Style"
Salmon, Lemon and Herbs
Oven Roasted Pork Loin, Portabella Mushroom Sauce
THIRD COURSE
Tiramisu
Apple Crostada
Freshly Ground Regular and Decaffeinated Coffee, Hot Tea
Selection and Iced Tea
I would like to take this opportunity to extend a Happy Holiday and a great big "Thank You" to all our sponsors on behalf of the "United Association of Equipment Leasing" for all your support over the years. Without your continued support, events such as this would not be possible. I look forward to seeing you all soon at the "4th Annual Midwest Holiday Party" to "Mingle and Jingle...
Happy Holidays,
Bill Griffith
Midwest Regional Director
Credit Manager PadcoLease Corp.
100 W. Monroe Street, Suite 706
Chicago, IL 60603-1901
Phone (800) 347-5884 Ext. 231
Direct Fax (312) 236-8424
List on Sponsors:
Swanson, Martin & Bell, LLP - Joseph P. Kincaid, Esq.
Padco Lease Corp.
Standard Professional Services, LLC
Law Offices of Jorge M. Abril
Premier Lease & Loan Services
Beacon Funding Corporation
ECS Financial Services
LeaseTeam
--------------------------------------------------------------------------
UAEL South Central Area Event
UAEL North Texas Region
Holiday Mixer

Thursday, December 7, 2006
6:00 PM - 9:00 PM

Terilli's Restaurant
(Private Room)
4226 Preston Road
Frisco, TX 75035
214-387-4600

A GREAT opportunity to network with musical entertainment, hors d'oeuvres, no host bar, complimentary valet parking, and a possible appearance by Santa Claus!
REGISTER NOW:
$20.00 per attendee
$15.00 for Guest / Spouse
(Non-members welcome)
Register Online at the UAEL website
Please contact Ron Mitchell, Heritage Pacific Leasing, for more info.
Phone 972-219-0223 ext. 31, 800-994-1672 ext. 31
or Email ronm@heritage-pacific.com
UAEL
78120 Calle Estado #201
La Quinta, CA 92253
--------------------------------------------------------------------------
Eastern Association of Equipment Lessors
Holiday Party, Monday, December 11, 2006
6:00 to 9:00 PM
Dinner and Open Bar
Warwick Hotel, 65 West 54 Street, New York, NY
For Information Contact the EAEL office at 212 809 1602
------------------------------------------------------------
UAEL Pacific Area Event
Northwestern Regional Holiday Networking Event

Wednesday, December 13, 2006
The event starts at 6:00 PM

C.J. Brennan's
201 Williams Ave. S
Renton, WA 98057

We will be doing a food drive for Northwest Harvest, so we want everyone to bring canned food.
The individual with the most canned food will be the lucky winner of a holiday prize!
REGISTER NOW:
$20.00 per attendee
$10.00 per attendee (With Food Donation)
Non-Members welcome!
Register Online at the UAEL website
Please contact Tara Aasand, Premier Lease & Loan Services,
for more information about the event.
Phone 425-649-6077 or Email taasand@plls.com .
UAEL
78120 Calle Estado #201
La Quinta, CA 92253
------------------------------------------------------
UAEL South Atlantic Area Event
Florida Region
Holiday Networking Event

Wednesday, December 13, 2006
Starts at 6:00PM

Courtside Grille
110 Fountain Parkway
St Petersburg, FL 33716
727-561-7433
www.courtsidegrille.com

A GREAT opportunity to network with industry peers after work with hors d'ouvres
and a no host bar!
REGISTER NOW:
$10.00 per attendee
(non-members welcome!)
Register Online at the UAEL website
Please contact Tom Williams, eLease Funding, Inc. for more information about the event. Phone 800-499-2577 x 252 or Email tom@elease.com .
To opt out of UAEL promotional emails please reply back to this email address info@uael.org
UAEL
78120 Calle Estado #201
La Quinta, CA 92253
--------------------------------------------------------------

Sales Make it Happen
by Linda P. Kester
Bad Calling Times
This is from Linda Kester book to be published soon. It is meant to both be read, and utilized as a "reference book." The advance copy received by Leasing News was the size of a "pocket book" and spiral bound, with the articles numbered, as reproduced below.
170
Sales managers often hear axcuses from reps as to why they're not prospecting more frequently, or getting top results:
"It's a slow season,"
"Friday afternoon is a bad time,"
"Everyone is in a meeting on Monday morning,"
"I can't get past the admin assistant"
Leasing sales profesionals recognize that the key to success is in consistent activity, especially during these times.
Call in the early morning, at lunch, or after hours-to avoid the admin. Try calling on a Saturday if you think they might be in the office.
Call when everyone else isn't and you'll have a greater chance at succeeding.
Linda Kester helps leasing companies increase volume. For more information visit www.lindakester.com . Questions, contact: Linda@lindakester.com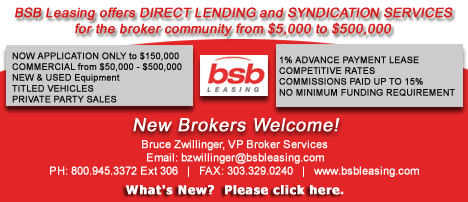 --------------------------------------------------------------

Classified Ads---Help Wanted
Controller

Requirements:
- BA/BS in Finance or Accounting
- CPA Required
- Current working knowledge of Tax Laws
- Prior leasing experience preferred
- Proficient with Great Plains and Excel
- Strength in LeasePlus and Access are preferred.
About us: Nationwide Funding, LLC is a leading provider of equipment financing and leasing solutions for businesses nationwide, and the vendors who serve them. With its prime location in Southern California and offices in Chicago's downtown financial district, Nationwide Funding, LLC has been able to secure specialized credit facilities and create funding partnerships with a wide variety of financial institutions.


Funding Specialist


Funding Specialist, Irvine, Ca
Small ticket exp., min 2+ years with plenty of energy. Bachelor's Degree preferably in Finance or other Business discipline.
Contact: pstuber@nationwidefunding.com
About Us: Nationwide Funding, L.L.C. is a financial services company offering equipment financing and business capital to small business owners and municipalities in all 50 states.


Sales
Experienced Sales Professionals.
Are you seeking independence?
To learn more click here.

--------------------------------------------------------------

Cartoon---"Try it"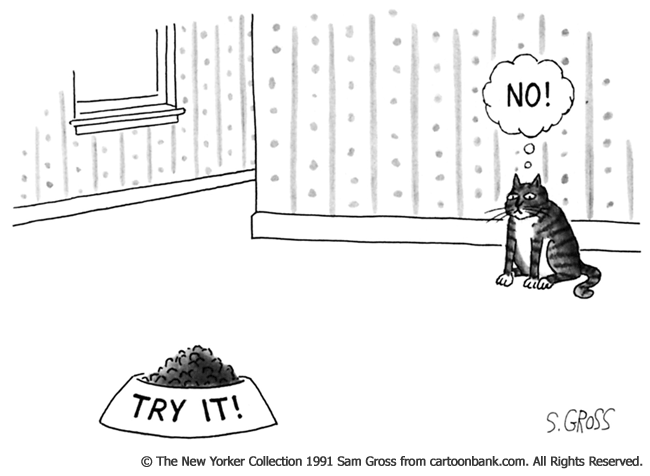 --------------------------------------------------------------
### Press Release ###########################

Vanguard Forms Public Finance Division
BENSALEM PA, - Vanguard Leasing, Inc. announces the formation of Vanguard Public Finance, a division that will focus on equipment leases to school districts, municipalities, state and local governments. The new division will draw from the network developed by Vanguard's principals Hugh W. Connelly and William J. Clark. Vanguard Public Finance will partner with select equipment vendors, correspondent leasing companies and certain lease brokers to source municipal leasing opportunities.
Commenting on the new division Bill Clark, Senior Vice President stated, "Governments and political subdivisions have a need for capital nationwide. With our experience in municipal finance we will enable many such entities to acquire the equipment they require to meet the needs of their constituents."
In addition to Municipal Finance, Vanguard also announces the formation of Native American Public Finance, a division that will focus on providing equipment financing to Native American Indian tribes, tribal entities and tribal businesses. "Native American Indian tribes and tribal businesses have long been ignored by banks and commercial finance companies. Most institutions lack the desire to learn how to work with these entities. We have invested time and energy to understand tribal finance and seek to build on our successful history with the tribes," said Hugh Connelly, President of Vanguard Leasing, Inc.
Vanguard Leasing, Inc. was formed in May 2006 by industry veterans Hugh W. Connelly and William J. Clark. The company provides equipment financing on a nationwide basis through vendors, brokers and direct marketing. In addition, Vanguard is an active purchaser of lease portfolios from banks and leasing companies.
Additional information can be found on the Company's website sites:
www.VanguardLeasing.com, www.VanguardPublicFinance.com and
www.NAPublicFinance.com.
### Press Release ###########################

GE Capital Solutions, Franchise Finance Acquires Franchise Loan-Backed Bonds

Leading Lender Expands Capabilities with Restaurant Franchise Loan-Backed Bond Purchase
SCOTTSDALE, Ariz.--Purchasing restaurant franchise loan-backed bonds from FINOVA Capital Funding (II) Corporation and a large asset management company, GE Capital Solutions, Franchise Finance continues to widen its business capabilities by acquiring assets in the secondary market. The deal, worth more than $48.3 million, includes all existing certificate interests and servicing rights.

"This bond purchase was our fourth and the most challenging as we acquired all the interests," says Jeff Smith, senior vice president, business development, GE Capital Solutions, Franchise Finance. "With the capability of acquiring some or all of the bonds of a securitization, our company expands its lending capabilities. In this case, we were involved with a motivated seller that desired to exit its investment and worked to identify a buyer who understood the asset."
GE Capital Solutions, Franchise Finance has historically been active in acquiring restaurant loan portfolios; however, it is rare to find a lender that also is active in acquiring all the tranches of a franchise securitization. This makes the transaction significant for a lender that has been primarily concerned with acquiring whole loans and sale-leasebacks.
The bonds were administered by Finova Capital Corporation, based in Scottsdale, Ariz. Comprised entirely of restaurant franchise bonds, the portfolio features a score of leading franchises.
GE Capital Solutions, Franchise Finance continues to be heavily involved in the procurement of loans, including bonds. Decades of lending experience has given GE Capital Solutions, Franchise Finance the ability to help businesses involved in the restaurant, hospitality, beverage, auto aftermarket, and power sports industries receive financing. The company is dedicated to serving franchisees and franchisors to grow, compete, and prosper by offering flexible structuring for purchasing real estate and equipment, new construction, acquisitions, and refinancing.
About GE Capital Solutions, Franchise Finance
GE Capital Solutions, Franchise Finance is a leading lender for the franchise finance market via direct sales and portfolio acquisition. With more than 20 years of experience and $11 billion in served assets, we serve more than 6,000 customers and more than 20,000 property locations, primarily in the restaurant, hospitality, branded beverage, power sports, and automotive after-market industries. We offer customers access to capital with a menu of products featuring flexible structuring, including financing for acquisitions, refinancing, construction of new units, and remodels for single- and multi-unit operators/chains. More information is available at www.gefranchisefinance.com or by calling toll-free 866-GET-GEFF (438-4333).
GE Capital Solutions provides leasing, lending, and capital investment products and services to help business customers grow. It has more than $90 billion in assets, serves more than a million clients around the world, and is headquartered in Danbury, Connecticut, USA. For more on GE Capital Solutions, go to www.ge.com/capitalsolutions.
GE (NYSE: GE - News) is Imagination at Work -- a diversified technology, media and financial services company focused on solving some of the world's toughest problems. With products and services ranging from aircraft engines, power generation, water processing and security technology to medical imaging, business and consumer financing, media content and advanced materials, GE serves customers in more than 100 countries and employs more than 300,000 people worldwide. For more information, visit the company's Web site at www.ge.com.
Contact:
GE Capital Solutions, Franchise Finance, Scottsdale
Christine Roe, 480-563-6260
christine.roe@ge.com
or
Arment Dietrich
Gini Dietrich, 312-787-7249
gdietrich@armentdietrich.com
Source: GE Capital Solutions
### Press Release ###########################

ECS Financial Services, Inc. Satisfies Key Management and Operational Standards Required by Sarbanes-Oxley Act Through Completion of SAS 70 Type I Audit
NORTHBROOK, Ill., -- ECS Financial Services, Inc., a leading provider of lease portfolio management and consulting to the leasing and financial services industries, announced that it has successfully completed SAS 70 Type I Audit for its lease portfolio management outsourcing services.
"A SAS 70 Audit is the primary means by which a service provider can convey the integrity and validity of its internal controls and operating procedures," states Shari L. Lipski, CLP, Principal, ECS Financial Services, Inc. "This self-initiated audit process demonstrates our commitment to delivering the highest quality of service to the leasing and finance industry.
The SAS 70 Type I Audit found ECS' processes and systems are well documented, organized, and properly controlled to meet SAS 70 requirements. The auditor's report was issued through the standards and guidance established by the American Institute of Certified Public Accountants (AICPA), which puts the highest scrutiny on a company's controls and processes.
"ECS recognizes the value in business partners and the impact of our services to our clients' operations," comments Sam Oliva, Managing Partner, ECS Financial Services, Inc. "The audit looked very closely at our information technology and security procedures. It speaks highly of the emphasis we place on the accuracy and consistency of our operations. By attaining the SAS 70 certification, our clients are ensured that ECS satisfies specific management and operational standards and demonstrates that ECS Financial Services is a service provider you can rely on."
About ECS
ECS Financial Services, Inc. (www.ecsfinancial.com ) is a leading outsource provider dedicated to helping equipment leasing companies thrive. Our lease portfolio management, sales and property tax compliance, and accounting services are focused entirely on equipment lessors' needs and make critical contributions to their success. As one of the only CPA firms that specialize in equipment leasing, our knowledge is broad and deep. We offer more than four decades of experience and the expertise of numerous Certified Leasing Professionals, as well as proven success managing large and complex portfolios and resolving tax and accounting issues.
SAS 70 Background
This is an internationally recognized auditing standard developed by the AICPA and represents that a service organization has been through an in-depth audit of their control activities, which includes information technology and related processes. The successful completion of these audits validates high standards for management objectives including security, availability, operational process integrity, maintainability, performance, and customer service.
Source: ECS Financial Services, Inc.
### Press Release ###########################

Marshall & Ilsley Corporation to Merge With United Heritage Bankshares of Florida, Inc.
MILWAUKEE and ORLANDO, Fla., -- Marshall & Ilsley Corporation (NYSE:MI) (M&I) and United Heritage Bankshares of Florida, Inc. (United Heritage) today announced they have signed a definitive agreement for M&I to merge with Orlando-based United Heritage. Under the agreement, United Heritage shareholders will receive 0.8740 of a share of M&I common stock for each share of United Heritage common stock. Based on the price of M&I's shares at the close of business on December 1, 2006, the transaction value is approximately $217 million, or $40.25 per share of United Heritage common stock.
The transaction is expected to be completed in the second quarter of 2007, subject to the affirmative vote of United Heritage's shareholders, regulatory approvals, and other customary conditions. The transaction is expected to be less than 1 percent dilutive to M&I's earnings per share in the first year after the acquisition closes, approximately neutral to earnings per share in the second year, and accretive to earnings per share thereafter. M&I expects to repurchase approximately $50 million worth of its common stock issued in the transaction. The expected cumulative effect of these transactions on M&I's tangible equity is negligible.
United Heritage Bank, with $736 million in assets as of September 30, 2006, has 13 branches in the metropolitan Orlando area. The current United Heritage Bank branches are expected to become M&I Bank branches in the second quarter of 2007.
"United Heritage's strong commercial real estate and growing commercial loan base will provide us with an attractive franchise in the dynamic Orlando market," said Dennis J. Kuester, chairman and chief executive officer, Marshall & Ilsley Corporation. "The introduction of M&I's line of products and services to our new customers will provide additional growth opportunities."
"As we've been building our Florida franchise, our team identified the Orlando market and specifically United Heritage as a key priority for expansion," Kuester added.
"United Heritage is joining a financial institution with a reputation for serving its communities and has a commitment to relationship banking that mirrors our own," said David Powers, president and chief executive officer, United Heritage. "As a result of this partnership, our customers and associates will have the opportunity to benefit from the broad range of products and services M&I has to offer. We have had a long standing relationship with M&I and view this as a natural progression for our company, employees, and customers."
"David Powers and his team at United Heritage are highly respected in the Orlando metropolitan area for their dedication to providing excellent customer service and a strong commitment to the community," said Mark Furlong, president, Marshall & Ilsley Corporation. "Their expertise and continued leadership will play a key role in M&I's future growth in the Orlando market."
Marshall & Ilsley Corporation (NYSE:MI) is a diversified financial services corporation headquartered in Milwaukee, Wis., with $55.5 billion in assets. Founded in 1847, M&I Marshall & Ilsley Bank is the largest Wisconsin- based bank. M&I Bank has 195 offices throughout the state. In addition, M&I has 45 locations throughout Arizona; 17 offices in Kansas City and nearby communities; 17 offices on Florida's west coast; 17 offices in metropolitan Minneapolis/St. Paul, and one in Duluth, Minn.; three offices in Tulsa, Okla.; and one office in Las Vegas, Nev. M&I's Southwest Bank subsidiary has 15 offices in the greater St. Louis area. Metavante Corporation, Marshall & Ilsley Corporation's wholly owned technology subsidiary, provides virtually all of the technology an organization needs to offer financial services. M&I also provides trust and investment management, equipment leasing, mortgage banking, asset-based lending, financial planning, investments, and insurance services from offices throughout the country and on the Internet ( http://www.mibank.com/ or http://www.micorp.com/ ). M&I's customer-based approach, internal growth, and strategic acquisitions have made M&I a nationally recognized leader in the financial services industry.
United Heritage was founded in 2001 and has $736 million in assets as of September 30, 2006. Headquartered in Orlando, Florida, United Heritage Bank has 13 locations in Orange and Seminole counties. United Heritage Bank offers a full menu of financial service products to its clients.
### Press Release ###########################
--------------------------------------------------------------

News Briefs----
Where Is the Economy Headed?
http://www.washingtonpost.com/wp-dyn/content/article/2006/12/05/
AR2006120501424.html
Hub will gain sway in buyout of Mellon
http://www.boston.com/business/articles/2006/12/05/
hub_will_gain_sway_in_buyout_of_mellon/
Commerce Bancshares buys bank in Tulsa, Okla.
http://www.stltoday.com/stltoday/business/stories.nsf/story/
C114408B24A095A88625723B000E6852?OpenDocument
Eggemeyer makes small banks bigger
http://www.signonsandiego.com/news/business/20061205-9999-1b5eggemeyer.html
Bankruptcy filings fall to 1 third of last year's total
http://www.signonsandiego.com/news/business/20061205-1403-bankruptcies-drop.html
LEARNING CURVE® Where Is The Value In Appraisals/Valuations?
http://www.absnet.net/include/showfreearticle.asp?file=/headlines/2.htm
American Diabetes Association Supports Decision to Ban Trans Fat in All New York City Restaurants
http://www.prnewswire.com/cgi-bin/stories.pl?ACCT=104&STORY=
/www/story/12-05-2006/0004485907&EDATE=
---------------------------------------------------------------


You May have Missed---
The Hidden Truth About Home Prices
http://www.nytimes.com/2006/12/06/business/06leonhardt.html?_r=1&ref=
business&oref=slogin
----------------------------------------------------------------


"Gimme that Wine"
Settling in, Glass in Hand, to Read of Wine—Eric Asimov
http://www.nytimes.com/2006/12/06/dining/06pour.html?ref=dining
Making Stellar Wine in the Santa Cruz Mountains
http://winecountry.com/writers/w001/110607_wine_santacruz.html
The Benefits of Search Engine Advertising
http://www.winebusiness.com/news/DailyNewsArticle.cfm?dataid=45689
Growers Consider Campaign to Promote California Grapes
http://www.winebusiness.com/news/dailynewsarticle.cfm?dataId=45712
Francis Ford Coppola crosses another Rubicon - his own
http://www.azcentral.com/ent/movies/articles/1205coppola1205.html
Pioneer of NZ Sauvignon Blanc Stands Down
http://www.scoop.co.nz/stories/AK0612/S00057.htm
Wine Prices by vintage
http://www.winezap.com
http://www.wine-searcher.com/
US/International Wine Events
http://www.localwineevents.com/
Winery Atlas
http://www.carterhouse.com/atlas/\
Leasing News Wine & Spirits Page
http://two.leasingnews.org/Recommendations/wnensprts.htm
The London International Vintners Exchange (Liv-ex)
is an electronic exchange for fine wine.
http://www.liv-ex.com/
----------------------------------------------------------------

Calendar Events This Day
Ecuador: Day of Quito
Commemorates founding of city of Quito by Spaniards in 1534.
Finland: Independence Day
National holiday. Declaration of independence from Russia in 1917.
National Pawnbrokers Day
Celebrated on St. Nicholas Day, the patron saint of pawn brokering. Designed to acknowledge the valuable lending and retail services the pawn broker provides his or her clientele.
Saint Nicholas Day
One of the most venerated saints of both Eastern and Western Christian churches, of whose life little is known, except that he was Bishop of Myra ( then part of Greece, but today is part Turkey) in the of fourth century, and that from early times he has been especially noted for his charity,. Santa Claus and the presentation of gifts is said to derive from St. Nicholas. This gift giving day grew in New York City after the publishing of "Twas the Night before Christmas" and the Dutch "Sinterklaus." Soon cartoonist were giving him a full beard, red clothes, and sleigh riding was the mode of transportation in the day in the winter. Originally it was a day of "charity," gift giving, but became commercialized to a day of giving gifts under a tree ( that is another story.)
http://www.stnicholascenter.org/Brix?pageID=38
Spain: Constitution Day
National holiday. Commemorates the voters'' approval of a new constitution in 1978.
Special Kids Day
Established in 1990 to honor children who are developmentally delayed, or physically challenged.
www.specialkidsday.corg
----------------------------------------------------------------

The phrase "sleep tight" originated when mattresses were set upon ropes woven through the bed frame. To remedy sagging ropes, one would use a bed key to tighten the rope.
http://www.kchistory.org/vig_sleep_tight.htm
Some say that is not correct: "It seems that tight in this expression is the equivalent of the only surviving use of the adverb tightly meaning 'soundly, properly, well, effectively'." And even today's beds can be infected with bed mites, which were common in both hair and clothes in previous centuries.
----------------------------------------------------------------

Today's Top Event in History
1865-The Thirteenth Amendment to the Constitution was ratified, abolishing slavery in the US. "Neither slavery nor involuntary servitude, save as a punishment for crime whereof the party shall have been duly convicted, shall exist within the United States, or any place subject to their jurisdiction." In 1860, the US Census recorded a population of 31,443,321. There were 448,070 free blacks and 3,953,760 slaves in the country, the overwhelming majority were black.
[headlines]
----------------------------------------------------------------

This Day in American History
1492-- Christopher Columbus lands on the island of Santo Domingo in search of gold.
He finds a lot of natives that he makes slaves and brings back to Spain, reporting
that he has found a route to India.
1628- Thomas Beard began manufacturing shoes. He came over on the Mayflower. Prior to that date, shoes were imported from England. The colonists also learned from the Native Americans how to make moccasins, which were so well liked that as early as 1650 they were exported to Eng­land.
1776 -- Phi Beta Kappa, the first scholastic fraternity, is founded at the College of William and Mary in Williamsburg.
1787- Delaware became the first state to ratify the federal Constitution by unanimous vote. It was signed on December 7 by all 30 members of the Constitutional Convention. Thomas Collins, who was president of Delaware at that time, automatically became the first state governor.
1820- James Monroe was re-elected president of the United Sates. Daniel D. Tompkins was re-elected vice-president. The electoral vote was Monroe, 231; John Quincy Adams, a Federalist and Monroe's secretary of state, 1 electoral vote. The panic of 1819 had wrought great changes in people's economic status. A period of wild speculation had ended with wholesale foreclosures by banks, and much property in the South and West reverted to the national bank. To add to this, at the end of 1818 the Union consisted of 11 free and 11 salve states. Ready to be a state, Maine, would be a free state, but it would be offset by creating the state of Missouri from Louisiana, otherwise known as the Missouri compromise. The fourth U.S. Census recorded a population of 9,638,453. The center of population was 16 miles east of Moorefiled, W.Va.
1864- Abraham Lincoln appointed Ohio Senator Salmon P. Chase chief justice of the United States, a strong advocate of African-American rights.
( lower half of: http://memory.loc.gov/ammem/today/dec06.htm
http://www.abbess.demon.co.uk/brubeck/discog/ l )
1865-The Thirteenth Amendment to the Constitution was ratified, abolishing slavery in the US. "Neither slavery nor involuntary servitude, save as a punishment for crime whereof the party shall have been duly convicted, shall exist within the United States, or any place subject to their jurisdiction." In 1860, the US Census recorded a population of 31,443,321. There were 448,070 free blacks and 3,953,760 slaves in the country, the overwhelming majority were black.
1884-Washington Monument is "topped."
http://memory.loc.gov/ammem/today/dec06.html
1865-Eight months after the end of the Civil War, Georgia became the last state to ratify the 13th Amendment to the Constitution, officially ending the institution of slavery in the United States. "Neither slavery nor involuntary servitude, except as a punishment for crime whereof the party shall have been duly convicted, shall exist within the United States, or any place subject to their jurisdiction." With these words, the single greatest change wrought by the Civil War was officially noted in the U.S. Constitution.
1876 –The presidential election held on November 7 had given Governor of New York Samuel J. Tilden, the Democratic candidate, a popular vote plurality of 250,000, but Republicans refused to concede on the grounds that returns from Florida, Louisiana, South Carolina, and Oregon were in dispute and thus their 19 electoral votes. Hayes need the electoral votes of those states to win. On December 6 two different sets of electoral returns were reported from the four states. The electoral vote ultimately was to be determined by a special 15-members electoral commission with five members from each house of Congress and five members form the Supreme Court, made up of eight Republicans and seven Democrats. On March 2, Congress adopted the commissions decision, Rutherford B. Hayes received 185 electoral votes and Tilden 184. The Republicans were accused of offering southern Democrats economic favors for their region if they supported Hayes's claim. In any event, the new president showed a conciliatory attitude toward the South: the last federal troops were withdrawn and there was no further effort to protect the rights of blacks. All government programs for equality were ended. Reconstruction was over.
http://www.whitehouse.gov/history/presidents/rh19.html
http://www.ipl.org/div/potus/rbhayes.html
http://gi.grolier.com/presidents/ea/side/tilden.html
http://gi.grolier.com/presidents/ea/side/elecollg.html
1876-- Jack McCall is convicted for the murder of Wild Bill Hickok and sentenced to hang. He was acquitted at an "illegal" trial, but held again for trial in South Dakota, where he was convicted on this day in 1876 and then became the first person hanged in South Dakota. Wild Bill Hickok's card hand held an ace of spades, ace of clubs, two black eights - clubs and spades - and the jack of diamonds. This became known as aces and eights - the dead man's hand.
http://www.adamsmuseumandhouse.org/answers/jackmccall.html
1877- Washington Post publishes 1st edition
1877 -First sound recording made (Thomas Edison)
http://lcweb2.loc.gov/ammem/edhtml/
1886-Birthday of Joyce Kilmer, American poet most famous for his poem "Trees,
which was published in 1913, was born at New Brunswick, NJ. Kilmer was killed in action near Ourcy, France, in World War I, July 30, 1918. Camp Kilmer was named for him.
1886 - A great snowstorm hit the southern Appalachian Mountains. The three day storm produced 25 inches at Rome GA, 33 inches at Asheville NC, and 42 inches in the mountains. Montgomery AL received a record eleven inches of snow. Columbia SC received one to two inches of sleet. (4th-6th)
1892-Birthday of Theodore Lawless, African-American medicine pioneer, born Thibodeaux, Louisiana . He was a dermatologist who became a millionaire form his studies, practice and development of medicines. He also contributed to the better understanding of syphilis, a venereal disease; and leprosy, a disease which wastes away the muscles of the body. Setting up his offices in the heart of Chicago's Black community, he established one of the largest and best known skin clinics in the city. For many years, men and women and children, both black and white, crowded his waiting room from morning until night. But he still found time to teach at Northwestern University, work with the staff of Chicago's Provident Hospital, and share his knowledge with other doctors. In 1954, he was awarded the NAACP's Springarn Medal. In 1970 at his seventy-eighth birthday celebration on Dillard University's campus, Lawless shared the philosophy that directed his life:
"I sought my soul,
But my soul I could not see,
I sought my God, but my God eluded me,
I sought my neighbor, and I found all there."
Died May 1, 1971
http://www.africanpubs.com/Apps/bios/1057LawlessT.asp?pic=none
1896-Birthday of Ira Gershwin, Pulitzer Prize—winning American lyricist and author who collab­orated with his brother, George, and with many other composers.
Among his Broadway successes: Lady Be Good, Funny Face, Strike
Up the Band and such songs as "The Man I Love," "Someone to Watch Over Me."
1898-Birthday of American photojournalist Alfred Eisenstaedt, born Dirschau, Prussia. One of the greatest photojournalists in US history he is best known for his 86 photos that were used on covers of Life magazine, including the photo of the sailor kissing a nurse in New York's Times Square at the end of World War II. He died August 23, 1995, at Martha's Vineyard, MA.
1920—Pianist/composer Dave Brubeck birthday
http://www.schirmer.com/composers/brubeck_bio.html
http://www.brubeckmusic.com/dave.html
http://www.downbeat.com/artists/window.asp?aid=143&aname=Dave+Brubeck
1921 -- Otto Graham, the Hall of Fame quarterback who ran and passed the Cleveland Browns to seven league championships in 10 seasons (1946-55), was born.
http://images.nfl.com/history/images/1206.jpg
1922 -- William P. McGivern lives. American novelist, screenplay writer, who published over 20 novels covering the wide genre of thrillers — homicide detection, espionage, political corruption, the world of psychopath, & the crooked cop.
http://www.kirjasto.sci.fi/mcgivern.htm
1922-The first electric commercial power line was placed in operation by Utica Gas and Electric Company, Utica, NY. The plant was build by the General Electric Company, Schenectady, NY, and consisted of the transmitters, the power lines, and the associated receives. The transmission lines carried both voices and power. A single power line could carry several different carrier frequencies simultaneously, making possible distant supervisory control of various types of electric equipment. This opened the United States, and the world to cheap electrical power, transmission, and changed lifestyles. The first hydrogen-cooled turbine generator for cities was built by GE, who lead the field in innovation and relatively low cost for consumers
1925-Tenor sax and flute player Bob Cooper born, Pittsburgh, PA, 1925, died August 5, 1993.
http://www.allmusic.com/cg/x.dll?p=amg&sql=B6335
http://shopping.yahoo.com/shop?d=product&id=1927005436&clink=dmmu.artist&a=b
1928-Birthday of drummer Frank Dunlop, Buffalo, NY
http://www.audiophilia.com/software/ac2.htm
1937-Birthday of drummer Eddie Gladden, Newark, NJ
http://shopping.yahoo.com/shop?d=product&id=1927063655
1940-Birthday of bass player Jay Leonhard, Baltimore, MD
1940- Nat King Cole Trio cuts first Decca recordings.
1941-President Roosevelt-convinced on the basis of intelligence reports that the Japanese fleet is headed for Thailand, not the United States-telegrams Emperor Hirohito with the request that "for the sake of humanity," the emperor intervene "to prevent further death and destruction in the world." The Royal Australian Air Force had sighted Japanese escorts, cruisers, and destroyers on patrol near the Malayan coast, south of Cape Cambodia. An Aussie pilot managed to radio that it looked as if the Japanese warships were headed for Thailand-just before he was shot down by the Japanese. Back in England, Prime Minister Churchill called a meeting of his chiefs of staff to discuss the crisis. While reports were coming in describing Thailand as the Japanese destination, they began to question whether it could have been a diversion. British intelligence had intercepted the Japanese code "Raffles," a warning to the Japanese fleet to be on alert-but for what? Britain was already preparing Operation Matador, the launching of their 11th Indian Division into Thailand to meet the presumed Japanese invasion force. But at the last minute, Air Marshall Brooke-Popham received word not to cross the Thai border for fear that it would provoke a Japanese attack if, in fact, the warship movement was merely a bluff. Meanwhile, 600 miles northwest of Hawaii, Admiral Yamamoto, commander of the Japanese fleet, announced to his men: "The rise or fall of the empire depends upon this battle. Everyone will do his duty with utmost efforts." Thailand was, in fact, a bluff. Pearl Harbor in Oahu, Hawaii was confirmed for Yamamoto as the Japanese target, after the Japanese consul in Hawaii had reported to Tokyo that a significant portion of the U.S. Pacific fleet would be anchored in the harbor-sitting ducks.
1947- Stan Kenton cuts " Peanut Vendor."
http://www.mamajazz.org/pages/biokenton.html
http://business.baylor.edu/Phil_VanAuken/kenton.html
http://music.bizrate.com/marketplace/product_info/overview/index__cat_id--5209,
prod_id--1007232,name--The%20Best%20Of%20Stan%20Kenton%20%28
Blue%20Note%29.html
1947- Everglades national Park was established.. Part of vast marshland area
on southern Florida peninsula, originally authorized May 30,1934.
1950 -Duluth, MN had their greatest 24 hour snowfall when 25.4 inches fell
1951---Top Hits
Sin (It's No) - Eddy Howard
Because of You - Tony Bennett
Down Yonder - Del Wood
Slow Poke - Pee Wee King
1954 - No. 1 Billboard Pop Hit: "Mr. Sandman," The Chordettes.
1957-Mercury Records releases the Diamonds' cover of the Chuck Willis dance tune "The Stroll." It peaks at #8 on the pop chart and sparks a fad for the dance of the same name.
1959---Top Hits
Mack the Knife - Bobby Darin
Don't You Know - Della Reese
In the Mood - Ernie Field's Orch.
Country Girl - Faron Young
1960 - Gene Autry was attending the 1960 baseball winter meetings hoping to secure a broadcasting contract for KMPC, his Los Angeles radio station. The 'Singing Cowboy' wound up as the owner of the expansion Los Angeles Angels (when no one came forward to bid for the team, Autry made a bid of his own). The team became the showpiece for KMPC. The Angels played their first season in Wrigley Field (capacity 22,000), then rented Dodger Stadium and later moved to Anaheim.
In 2002, they won the World Series, beating the San Francisco Giants.
1960-500 store owners in Tucson, Arizona sign pledges of non-discrimination.
In 1994 a black chamber of commerce was formed in Tucson, the 33rd largest city
in the United States. One of the "hold out" states, it was not until 1993 that Arizona observed its first statewide Martin Luther King, Jr. holiday. June 7, 1993, Governor Jean Shaheen of New Hampshire signed the King Holiday legislation into law, completing enactment of holiday in all states.
1965-Motown Records releases Smokey Robinson & the Miracles' "Going to a Go-Go." The song is later covered by the Rolling Stones. The Miracles' version will reach #11 on the pop chart.
1967---Top Hits
Daydream Believer - The Monkees
The Rain, the Park & Other Things - The Cowsills
I Say a Little Prayer - Dionne Warwick
It's the Little Things - Sonny James
1967- the first heart transplant in the Untied States was performed at Maimonides Hospital in Brooklyn, New York City. Dr. Adrian Kantrowitz was the surgeon and the patient was a two-week-old baby boy, who lived for 6.5 hours after the operation. The transplant took place three days after Dr. Christian Barnard performed the first heart transplant in history in Cape Town, South Africa. The first heart transplant performed on an adult in the United States took place on January 6, 1968, at the Stanford Medical Center, Palo Alto, CA. The patient was Mike Kasperak and the surgeon was Dr. Norman Shumway.
1969- Here in the San Francisco Bay Area, in Livermore, a free concert featuring performance by the Rolling Stones, Jefferson Airplanes, Santana, Crosby, Stills, Nash and Young and the Flying Burrito Brothers turned into tragedy. The "thank you" concert for 300,000 fans was marred by overcrowding, drug overdoses and the fatal stabbing of a spectator by a member of the Hells Angels motorcycle gang, who had been hired as security guards for the event. The murder is filmed and included in the film "Gimme Shelter" which premiers exactly one year later.
http://www.echoes.com/rememberaday/altamont.html
1969 - Musician Cab Calloway turned actor as he was seen in the "Hallmark Hall of Fame" presentation of "The Littlest Angel" on NBC. The big band singer, known for such classics as "Minnie the Moocher", became a movie star in "The Blues Brothers" (1980) with John Belushi and Dan Ackroyd.
1969 - "Na Na Hey Hey Kiss Him Goodbye", by Steam, reached the #1 spot on the top 40. It stayed at the top for two weeks and was the only major hit for the group that later ran out of ... steam.
1970-"Gimme Shelter," the documentary film about the Rolling Stones' 1969 tour of the U.S. debuts on the anniversary of the Altamont concert.
1971 - It was payday for Jack Nicklaus. He received $30,000 for capturing the first Disney World golf tournament. His earnings for the season totaled $244,490.
1971- Ryan Wayne White born with hemophilia, later to contract AIDS from blood-clotting products.
http://teenink.com/Past/1999/10658.html
http://www.amazon.com/exec/obidos/ASIN/0451173228/inktomi-bkasin-20/
103-8044451-6791041
1973- Gerald Ford was sworn in as vice-president under Richard Nixon, following the resignation of Spiro Agnew who pled no contest to a charge of income tax evasion. 1973 Gerald Rudolph Ford became the first vice president chosen under the 25th amendment when he was sworn into office as President Richard Milhous Nixon's vice president. The 25th amend, ratified on February 10, 1967, enables the president to appoint a vice president in the event that the office becomes vacant. On October 10, 1973, Vice President Spiro T. Agnew resigned to face charges of income tax evasion, leaving the vice presidency open for the first time since the passage of the amendment. When President Nixon resigned Gerald Ford became the first president of the United States never elected to the office He later pardoned Nixon after his resignation as president. Some say it was this act that elected Jimmy Carter president of the United States in 1976. The electoral vote was Carter, 297; Pres. Ford, 240. the popular vote was Carter, 40,828,929; Ford 38,148,940. In congressional elections, the Democrats kept a 2-Senate majority, 61-38, with one seat going to an impendent, and a House Majority o4 2192-143. Yet Carter was considered by historians as a very ineffectual president and leader.. Some say it was the challenging of his chief campaign manager who became director of the Officer of Management and budget, Bert Lance. Never the less, in the first months of Pres. Jimmy Carter's administration, most Vietnam-era draft resisters were pardoned, the planned pullout of U.S. forces from South Korea was announced, and administration officials spoke out against human rights violations worldwide. Vernon Jordon of the National Urban League charged the administration with not doing enough to reduce unemployment among blacks. In his second year, national unemployment reached 7% and the Dow Jones declined, while the U.S. faced a high trade deficit, primarily because of oil imports and the falling value of the dollar.
1973-Steve Miller who'd been laying low for most of last year and this year, gets a gold record for "The Joker," his most successful LP to date. The title track becomes Miller's first chart-topping hit and gives cameo roles to some of his previous in-song personas, like "Maurice" and "The Gangster of Love."
1975 - Paul Simon's album, "Still Crazy After All These Years", was number one in the U.S. It was Simon's first #1 solo album and it contained his first recording with Art Garfunkel since their 1969 breakup ("My Little Town", which was also included on Garfunkel's "Breakaway" album).
1975- Senator Robert Dole & Elizabeth Hanford marry.
http://www.cnn.com/ALLPOLITICS/1996/candidates/republican/dole/timeline/index.shtml
1975---Top Hits
Fly, Robin, Fly - Silver Convention
Sky High - Jigsaw
Let's Do It Again - The Staple Singers
Secret Love - Freddy Fender
1975-Soul singer Tyrone Davis enters the R&B chart with "Turning Point," which -- though it will never enter the pop chart -- will hit Number One early next year.
1979-AC/DC's big breakthrough comes with his fifth U.S. album, "Highway to Hell." It turns gold and happens to be the last album recorded with original vocalist Bon Scott, who dies two months later.
1983---Top Hits
All Night Long (All Night) - Lionel Richie
Say Say Say - Paul McCartney & Michael Jackson
Uptown Girl - Billy Joel
A Little Good News - Anne Murray
1984- The longest winning streak in the history of women's tennis came to an end when Helena Kuova defeated Martina Navatilove, who had won 74 matches in a row, starting January 15, 1974.
1986 - University of Miami quarterback Vinny Testaverde won the Heisman Trophy on this day.
1987 - Another in a series of storms brought high winds and heavy rain to the northwestern U.S., with heavy snow in some of the higher elevations. In northern California, Crescent City was drenched with 2.58 inches of rain, and winds gusted to 90 mph. Up to fourteen inches of snow blanketed the mountains of northern California, and snow and high winds created blizzard conditions around Lake Tahoe NV.
1989 - Heavy snow blanketed the Central Rocky Mountain Region. Totals in the southern foothills of Colorado ranged up to 17 inches at Rye. Arctic air invaded the north central U.S. Lincoln NE, which reported a record high of 69 degrees the previous afternoon, was 35 degrees colder. International Falls MN was the cold spot in the nation with a morning low of 9 degrees below zero, and temperatures in northern Minnesota hovered near zero through the daylight hours.
1991---Top Hits
Set Adrift on Memory Bliss - PM Dawn
Black or White - Michael Jackson
Blowing Kisses in the Wind - Paula Abdul
Forever Together - Randy Travis
1994-Financial disaster hit Orange County on December 6, 1994, as a dalliance with high-risk investing forced the affluent California community to file for bankruptcy. The move, which marked the single biggest bankruptcy filing by a municipality, capped off a disastrous run for Orange County and its multi-billion-dollar investment fund.
1998 - Astronauts on the U.S. space shuttle "Endeavour" completed the most difficult task of their 12-day mission, mating modules from Russia and the United States to create the first two building blocks of International Space Station. "We have capture of Zarya," Commander Robert Cabana announced when the two pieces came together at approximately 9:07 p.m. EST. "Congratulations to the crew of the good ship Endeavour," replied Mission Control. "That's terrific."
1999 - The U.S. airline maintenance company SabreTech was cleared of conspiracy charges in the crash of a plane belonging to cut-rate carrier ValuJet, which killed 110 people. The company was convicted on a series of less serious charges, including the improper packaging of the oxygen canisters thought to be responsible for the crash. The case involved 144 oxygen generators removed by SabreTech from other ValuJet planes and delivered to the ill-fated flight without the required safety caps or any markings indicating the canisters were hazardous. Investigators blamed the generators for starting a 2,200-degree cargo fire that brought down the DC-9 on May 11, 1996.
1998-Comedian and actor Bill Cosby receives the prestigious Kennedy Center Honors. Cosby was born in Philadelphia in 1937. He dropped out of high school and joined the navy in 1956, later getting his high school degree by correspondence. In 1960, he entered Temple University on a football scholarship, but by the following year he had become more interested in comedy and began performing regularly in a Greenwich Village nightclub. He went on to pursue a career in show business and was cast in 1965 as the partner of a white undercover agent in I Spy, which ran until 1968. The first network TV show to portray a natural working relationship between white and black colleagues, I Spy co-starred Robert Culp. (The first black-white TV show was "Harlem Detective" written-produced-directed by my father in the early 1950's in New York.) Cosby starred in numerous other TV shows throughout the 1970s and 1980s, including The Bill Cosby Show, from 1969 to 1971, a situation comedy in which Cosby played a high school coach, and The New Bill Cosby Show, a variety show that lasted only one season (1972-73). Meanwhile, Cosby released a series of hit comedy recordings, winning eight Grammies, and earned a doctorate in education. In 1972, he launched an animated cartoon series called Fat Albert and the Cosby Kids, which ran until 1984. In the 1970s and '80s, he made many appearances on children's TV shows, including The Electric Company and Sesame Street.In 1984, The Cosby Show debuted, a series featuring obstetrician Cliff Huxtable, his attorney wife, and their houseful of children. Rejected by ABC and NBC when Cosby pitched a similar concept based on a blue-collar family, NBC agreed to try the show once Cosby made the main characters an affluent family. The show, which ran until 1992, became one of the most popular programs on television. From 1994 to 1995, Cosby starred in The Cosby Mysteries, playing a forensic expert, and launched Cosby, about downsized airline worker Clinton Lucas, in 1996. Cosby also starred in several movies, including Leonard, Part 6 (1987), which he produced, and Ghost Dad (1990), but his movies generally failed to make a splash at the box office.
http://www.delafont.com/comedians/Bill-Cosby.htm
http://en.wikipedia.org/wiki/Bill_Cosby
http://www.tvtome.com/tvtome/servlet/ShowMainServlet/showid-649/
http://www.tvtome.com/tvtome/servlet/ShowMainServlet/showid-14611/
http://www.museum.tv/archives/etv/C/htmlC/cosbyshowt/cosbyshowt.htm
2005 At the Winter Meetings, the Blue Jays continue to keep their wallets open as the team agrees to a five-year, $55 million deal with A.J. Burnett ( 12-12, 3.44 ). The signing of the Marlin free agent who many consider the best starter available on the market, comes on the heels of Toronto giving B.J. Ryan $47 million over five-years making it the richest contract in baseball history.
--------------------------------------------------------------

American Football Poem
The Guy in the Glass
by Dale Wimbrow, (c) 1934
When you get what you want in your struggle for pelf,
And the world makes you King for a day,
Then go to the mirror and look at yourself,
And see what that guy has to say.

For it isn't your Father, or Mother, or Wife,
Who judgement upon you must pass.
The feller whose verdict counts most in your life
Is the guy staring back from the glass.
He's the feller to please, never mind all the rest,
For he's with you clear up to the end,
And you've passed your most dangerous, difficult test
If the guy in the glass is your friend.
You may be like Jack Horner and "chisel" a plum,
And think you're a wonderful guy,
But the man in the glass says you're only a bum
If you can't look him straight in the eye.
You can fool the whole world down the pathway of years,
And get pats on the back as you pass,
But your final reward will be heartaches and tears
If you've cheated the guy in the glass.
In grateful memory of our father, the author, Dale Wimbrow 1895-1954
http://www.theguyintheglass.com/
--------------------------------------------------------------

SuDoku
The object is to insert the numbers in the boxes to satisfy only one condition: each row, column and 3x3 box must contain the digits 1 through 9 exactly once. What could be simpler?
http://leasingnews.org/Soduku/soduko-main.htm

--------------------------------------------------