Regional Sales Manager
Are you a sales professional with proven track record in the small ticket market?
Friday, December 5, 2008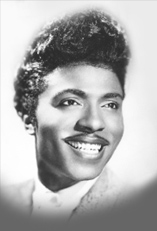 Singer/songwriter/pianist Rev. Richard Wayne Penniman, better known as "Little Richard," born December 5, 1932 Macon, Georgia; "Tutti Frutti," "Long Tall Sally" and "Good Golly, Miss Molly;" still going strong and making concert appearances.
http://www.littlerichard.com/
Headlines---
Archives: December 5, 2001
Dominic Janney joins Marlin Leasing
Classified Ads---Syndicator
Leasing Brokers "hate" Direct Capital
Direct goes direct with vendors
by Christopher Menkin
Classified Ads---Help Wanted
Google 411---Free
Cartoon---Bellboy
New Hires---Promotions
Sudhir Amembal Webinar–Available Now!
Milk/Bolt/Hancock/
The Day the Earth Stood Still/The X Files
Fernando's View By Fernando F. Croce
FDIC Chairman Sheila Bair ABA Keynote
Beige Report not Good
Classified ads—Asset Manager
Ponzi Scheme at Citi
Merrill Chopping Bonuses by 50%
Steep Job Cutbacks/Bleak Economic Picture
Retailers Report a Crisis in All Aisles
AT&T to Cut 12,000 Jobs
News Briefs---
You May have Missed---
More DHL Layoffs—SF Bay Area et. al.
Sports Briefs---
"Gimme that Wine"
Today's Top Event in History
This Day in American History
SuDoku
Daily Puzzle
GasBuddy
Weather, USA or specific area
Traffic Live----
######## surrounding the article denotes it is a "press release"
---------------------------------------------------------------------

Archives: December 5,2001
-Domic Janney joins Marlin Leasing
Dominic Janney: New Head for S-E Division, Marlin Leasing
MOUNT LAUREL, NJ – Marlin Leasing Corp., the area's fastest growing small ticket leasing company, announces the promotion of Dominic Janney to Director of Retail Sales, Southeastern Division.
Janney, who brings over 14 years of sales experience to his new position, will spearhead Marlin's regional growth in the Southeast. Already an accomplished manager for Marlin's New Jersey Headquarters, Janney is enthused about the opportunities that the Southeastern Division provides. "I am looking forward to managing Marlin's Southeast Division and to working with an experienced and dedicated sales team in a region offering many opportunities for growth."
Gary Shivers, President of Marlin Leasing Corp., has worked with Janney for many years and is confident in Janney's ability. "Dominic is professional, enthusiastic and very knowledgeable in the industry. I am confident that under his leadership our Southeastern Division will exceed its goals."
Marlin Leasing provides creative funding programs to vendors, brokers and end-users nationwide. Today they employ over 150 individuals in three locations: Mount Laurel, NJ, Denver, CO and Atlanta, GA.
--------------------------------------------------------------

Classified Ads---Syndicator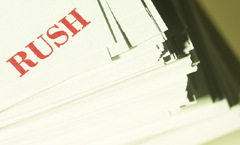 Chicago, IL
Syndicator with 20+ years experience in selling or buying one-off leases and portfolios. Price, structure, negotiate and document transactions. Full time position or contract work. Email: tpschmuker@yahoo.com
Resume

Overland Park, KS
Top Syndicator from single deal to portfolios. 20+ yrs exp. Available for contract work or full time position. Nationwide contacts.
E-mail: FFLLeasing@aol.com
Westchester County, NY
7+ years in pricing, credit, and syndications. Strong credit skills and marketing experience at VP level. All collateral. MBA in Finance.
Email: Joe.Sears@gmail.com
For a full listing of all "job wanted" ads, please go to:
http://www.leasingnews.org/Classified/Jwanted/Jwanted.htm
To place a free "job wanted" Leasing News ad:
http://www.leasingnews.org/Classified/Jwanted/Jwanted-post.htm
ELFA Career Center: Job Seekers (free):
http://careers.elfaonline.org/search.cfm
--------------------------------------------------------------

Leasing Brokers "hate" Direct Capital
Direct goes direct with vendors
by Christopher Menkin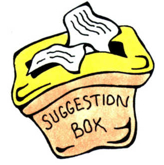 The reaction from leasing brokers as well as others was quick in condemning "Direct Capital" for its aggressive use of marketing, especially "Trigger Leads."
Over 30 brokers, perhaps more, told of losing leasing transaction to "Direct Capital" as they called their prospect and offered a lower rate, often approving the lease while on the telephone. They said
Direct Capital would drop payments $25 to $50 a month and they would approve the lease on the telephone. Several also said they approached the vendor to send business direct to them, offering
to provide leads for the vendor, too.
It seems Direct Capital is getting even more competitive, as one
leasing broker sent us this received from their vendor:
---
Dear-----:
Direct Capital's Got Leads program is back by popular demand! You may remember that we tested this lead delivery program earlier this year. The program was a major success. We sent more than $15 million in leads to companies just like yours. We have decided to re-launch the program for highly-valued vendors who offer the types of equipment and technology that our customers need. The good news is, your company has been selected for the program.
Through this program, you have the opportunity to receive free qualified sales leads that may be in search of the products you sell.
I look forward to working with you again.
Sincerely,
Matthew McKeown
Matthew McKeown
Direct Capital Finance Manager
Phone: (603) 373-1333
MMcKeown@directcapital.com
*This program is subject to availability of qualified leads for your equipment category.
---
At this point, the only leasing association that has taken a position on "Trigger Leads" is the National Association of Equipment Leasing Brokers(NAELB.) Direct Capital does not belong to that association so
there would be no hearing on the subject. Whether other members of NAELB will be "chastised" or asked to leave because they utilize "Trigger Leads" is not known at this time.
Leasing News has written about "Trigger Leads" for over six months, perhaps a year. It is legal. The Federal Trade Commission has ruled it is good competition to get several "bids."
While using UCC filings for leads on existing leases, the "Trigger Data" is collected, sometimes the same day, giving the subscriber the name, company name, telephone number and other key information for a
marketing person to utilize.
Several brokers report informing their prospects about being called, only to be told by their prospect they didn't want their name being sold or obtaining other calls. There is a form that can be used by
the "consumer," and Bob New, CLP, of BobNewInc in Southern California was going to put it on his application, but instead when he finds out about it, he calls the lessor and vendor direct.
He says he gives them more than "two cents" worth that "evil exists because good men don't do anything about it." At his age, he can get away with saying that!
Theresa Kabot of Kabot Commercial Leasing L.L.C. in Washington is also annoyed.
"Fortunately much of our business is repeat, we have good relationships with our clients and they bring it to our attention," she says. "I have been trying damage control in advance by informing our clients that they may receive a call from a representative at a company called Direct Capital...But I had an interesting question come up yesterday – my client called to ask if I was selling his information. Of course, we are not selling his information but Experian is, based on our purchase of their CBR.I asked Experian if they have a statement prepared on how we should respond to this question as it pertains to Experian business practice and FCRA?"
She has not gotten an answer to date.
The competition is getting tougher as sources no longer accept broker business, limit the geography or equipment, have tightened up criteria, and in other areas, cut back margins, plus while prime may be dropping, funders are raising rates. It is not only "safety" but "better margins" that they are seeking for the "risk."
In the article Wednesday, Direct Capital Chairman Chris Broom said, "We are one of the very few companies that seek direct business, calling end users, beating the competition in quotes, paying vendors fast…
"We offer wholesale rates compared to broker retail rates," he added. "This is a marketplace if you have the money in place, aggressive marketing, and go after the direct business that is now not being serviced with competitive rates, it is wide open."
This has become a marketplace where if you have the cash and control the rules, you can take business away from your competitors.
Direct Capital sales up 23%
http://www.leasingnews.org/#dc
NAELB takes position on "Trigger Leads"
http://www.leasingnews.org/archives/December%202008/12-01-08.htm#naelb
--------------------------------------------------------------

Leasing Industry Help Wanted
Commercial Credit Analyst

Commercial Credit Analyst
Burbank , California
Strong fundamentals in analyzing financial statements in middle market & structured transactions $150,000-$5,000,000. Minimum 2 years experience, established bank relationships a plus. Aggressive compensation plan, full benefits & 401K.
Contact :Jason Downs: jdowns@capnetusa.com 877.980.0558 EXT. 125
Sales
Regional Sales Manager
Are you a sales professional with proven track record in the small ticket market?


VENDOR SALES SPECIALISTS
LEASING SALES PROFESSIONALS
Like selling vendor programs and large transactions?
Enjoy international financing programs?
Prefer the advantages of a commission only environment with the security of health and welfare benefits?
CLICK HERE to find out how to have fun again.
Settlement Specialist

Settlement Specialist
Brea, CA
Small ticket leasing company looking for someone to negotiate end lease settlements (renewals, FMV, etc.) and run the department. Report directly to the Director of Operations. Require 2+ yrs. experience minimum. Attractive Compensation $65k to $90k 1 st yr. + benefits.
Please email resume to:
employment@providencecapitalfunding.com or
Fax: 714-985-6255
Please see our Job Wanted section for possible new employees.
-------------------------------------------------------------

Google 411---Free

To save the charge of directory service and connecting to the telephone number, put 1-800-466-4411 (1-800-466-GOOG-411) into your cell telephone address book or automatic dial program (or extension) of your landline telephone.
The service is free!
http://www.google.com/goog411/
--------------------------------------------------------------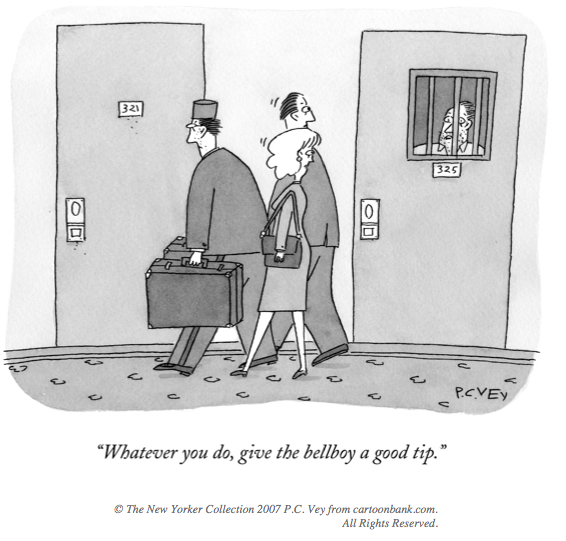 --------------------------------------------------------------

New Hires---Promotions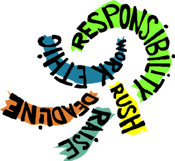 John Calabro promoted to executive vice president - national portfolio manager, Healthcare Finance Group, Inc. (HFG). He assumes this role after serving as a Senior Underwriter and Portfolio Manager, during which time he has supported HFG's new business growth while protecting its capital.
Mr. Calabro has over 30 years experience in corporate finance and has served in a variety of positions including portfolio and work-out manager, underwriting manager and marketing manager. Prior to HFG, Mr. Calabro held senior management positions at Capital Business Credit and Heller Financial, Inc.
Dan Lee joins NetSol Technologies, Emeryville, California as chief financial officer upon the retirement of Tina Gilger. Mr. Lee previously served as chief financial officer of Levanta, Inc., a Linux-based enterprise software company, from 2001 to 2008. At Levanta, Mr. Lee was responsible for financial systems, internal controls, and international financial operations in Asia, Europe and Canada as well as the company's capital financing activities. From 1986 to 2000, Mr. Lee held senior financial management positions including chief financial officer of ECbridges, Inc., a privately held e-commerce company, corporate controller of Wind River Systems, Inc., a publicly traded global leader in device software optimization, and chief financial officer of Trans Pacific Bank, a publicly held commercial bank where he also later served as president and chief operating officer as well as a member of the Board of Directors.
Mr. Lee is a Certified Public Accountant (CPA) in the state of California and also served as senior auditor at KPMG Peat Marwick, specializing in audits of publicly-held technology and banking companies. In 1983, Mr. Lee received his Bachelor of Science degree from the University of California, Berkeley, School of Business.
Pamela Newsome joins the Advantage Funding group of companies, Lake Success, New York, as a staff collector. She previously worked the credit and collection desks at GE Capital, Citibank, and European American Bank (EAB). For the past 5 years she managed the runoff of the full recourse auto and equipment lease portfolio of Citicapital in Harrison, New York.
"I was attracted to this opportunity because it allows me to utilize my experience and skills in a challenging environment. I wanted to align myself with a stable and growing company and believe I found the right team to align myself with," said Ms. Newsome.
William L. Sklar appointed Chief Financial Officer for The Mint Leasing, Inc., Houston, Texas. For the past 18 years, Mr. Sklar has been President and Director of Willmar Management Corp., a consulting company that provides management and administrative services to private and public companies in the United States, the United Kingdom and Canada. He currently serves on the Boards of Directors of Arrayit Corporation and Radiate Research Inc., both of which are publicly-traded companies based in the United States. Mr. Sklar received a Bachelor of Commerce degree from the University of Toronto in 1970.
Jeffrey J. VanCleve appointed Senior Vice President, Commercial Equipment Finance and Leasing Department, First Merit Corporation, Akron, Ohio. He previously was Vice President and General Manager at Diebold Global Finance Corporation. He received his MBA in Finance and Economics and his Bachelor's Degree in Business Administration from Bowling Green State University. He has held Series 7 and Series 63 brokerage licenses and is a former Dale Carnegie Leadership course instructor. VanCleve is Trustee of the Canton Christian Home, sponsor of Christian Children's Home of Ohio and Compassion International and is actively involved in the Equipment Leasing and Finance Association. He lives in North Canton with his wife and two children.
--------------------------------------------------------------

****Announcement****************************************
Sudhir Amembal Webinar–Available Now!

The international dean of leasing education and training Sudhir Amembal introduces a DVD to help the leasing team generate more transactions.
to fully understand all the benefits of leasing
to learn a simple process that facilitates an understanding of why each customer needs to or wants to lease
to know what the typical objections to leasing are and how best to counter them with logic; and finally, how to put it all together
to win the deal!
The theme for this extremely relevant and practical webinar has been drawn from Amembal's 30 years of experience as a consultant and his many years as a lessor.
Once purchased, you and your staff can listen/ view the webinar as often as you desire.
SPECIAL LIMITED OFFER UNTIL NOVEMBER 30: $195. (REGULAR COST $225)
To learn more, please go here:
http://www.worldleasingnews.com/webinars.aspx
****Announcement****************************************
--------------------------------------------------------------

Milk/Bolt/Hancock/
The Day the Earth Stood Still/The X Files
Fernando's View
By Fernando F. Croce
In Theaters: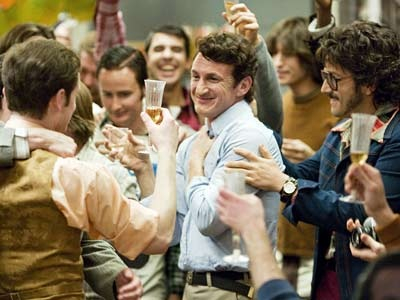 Milk (Focus Pictures): Taking a break from his brooding performances, Sean Penn is loose and warm in this accessible and stirring biopic about late gay-rights activist and San Francisco politician Harvey Milk, the famous "Mayor of Castro Street." The plot follows Milk's struggles for political awareness and equality in the early 1970s, facing allies like San Francisco Mayor George Moscone (Victor Garber) and assassin-to-be Dan White (Josh Brolin). Director Gus Van Sant ("Good Will Hunting," "Elephant") displays a nice feeling for period details and a heartfelt sense of hope with the help of a solid cast that, in addition to Penn's stellar performance, also includes James Franco, Emile Hirsch and Diego Luna.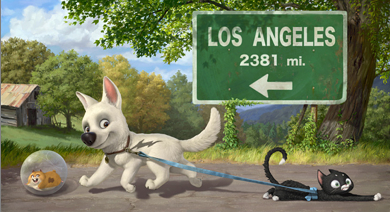 Bolt (Walt Disney Classics): The latest in a year of enjoyable animated movies, this Walt Disney computer-animated feature offers an entertaining show for families while making salient points about loyalty, celebrity and identity. Bolt (voiced by John Travolta) is a dog who is forever foiling the evil Dr. Calico (Malcolm McDowell) with beloved owner Penny (Miley Cyrus). The only problem is that Bolt's adventures are part of a popular TV show, which the pooch believes is real life—Bolt manages to escape, can he make it outside the studio and into the real world? While not quite on the level of a Pixar wonder like "WALL-E," the film nevertheless remains a canine charmer.
New on DVD: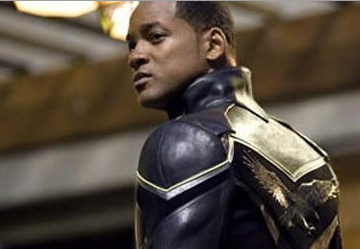 Hancock (Sony): For audiences tired of dour avengers of recent times ("The Dark Knight," "Quantum of Solace"), Will Smith's amusingly grouchy superhero may offer a welcome change of pace. Smith plays Hancock, a man who can stop bullets and jump over buildings but whose ill-tempered personality has made him unpopular with the very public he has to defend. He starts to clean up his persona with the help of a PR agent (Jason Bateman), though things take an unexpected turn when Bateman's wife (Charlize Theron) reveals a few super-secrets of her own. Director Peter Berg ("Friday Night Lights") orchestrates arresting action sequences, but the film's main strength lies in the way it analyzes the lore of superheroes without taking itself too seriously.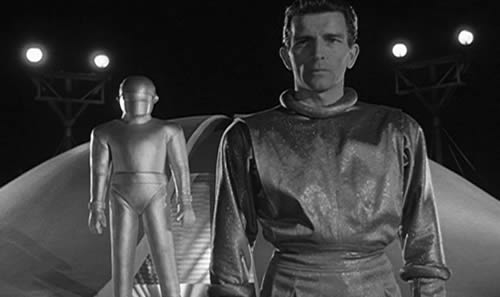 The Day the Earth Stood Still (Fox): Those excited about the Keanu Reeves science-fiction movie coming up later this month will want to check out the original version, a classic from the 1950s that's just been released on DVD with enough extras to load a spaceship. The story follows an alien traveler named Klaatu (Michael Rennie), who comes to Washington, D.C. to deliver a message of peace but is instead caught up in a wave of fear, confusion, and deadly robots. In an age when most sci-fi films involved phony flying saucers and giant monsters, director Robert Wise crafts a thoughtful film about humanity's danger to itself and its place in the universe.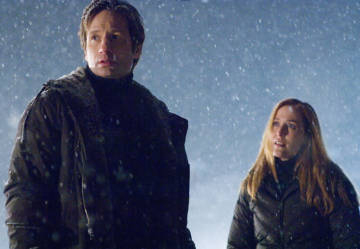 The X-Files: I Want to Believe (Fox): You don't necessarily have to be a fan of the "X-Files" TV show to enjoy this sturdy, provocative movie adaptation. Directed by series creator Chris Carter, the film catches up with former FBI agents Fox Mulder (David Duchovny) and Dana Sculey (Gillian Anderson). Muler is now a recluse working on his theories while Sculey wrestles with her beliefs at a hospital, but both are brought back together by a series of crimes. Their only leads are provided by a disgraced priest (Billy Connolly), and, as the investigation proceeds, the two realize that their own feelings may be more mysterious than any alien conspiracy. Well worth a look, even for those who never saw an episode.
(Leasing News provides this ad "gratis" as a means
to help support the growth of Lease Police)
--------------------------------------------------------------

FDIC Chairman Sheila Bair at the American Banker's
Banker of the Year Awards Keynote Speech

(Highlights)
Clearly the two biggest factors are the boom and bust in housing and a dramatic loss of confidence in the financial system. It turns out that securitization – the process that transformed the credit markets – is related to both of these. While securitization has created market efficiencies and broadened and deepened the credit channels, the current crisis exposes a few of its weaknesses.
Chief among these is misaligned incentives. Mortgage brokers, originators, underwriters, ratings agencies and investors all got paid in ways that created incentives for maximizing their own short-term profits, while allowing the accumulation of huge, undetected long-term risks.
Originators and underwriters usually did not retain a financial stake in the long-term performance of their loans. They got paid on day one, when the loan closed or the security was issued.
Securitization drove the boom in housing. Issuance of private residential mortgage-backed securities totaled over one trillion dollars in 2005 and 2006. But as of the third quarter of this year it had declined to virtually zero. Investors have lost faith in many of the market practices that securitization was built on.
Securitization will eventually come back. But fundamental reforms will be necessary to ensure that the incentives are aligned to produce transparency, stability and confidence by all market participants.
So far, this program seems to be working well. About $37 billion of debt was issued by participating institutions as of Tuesday. The premiums we're charging for the debt guarantee program are significantly higher than those charged for deposit insurance. We expect to make a profit on this program, and we'll put the proceeds into the deposit insurance fund.
The regulatory system also needs to make certain that the right people have skin in the game and get paid not for short-term gains, but for taking the long view. The most problematic mortgage loans were made to people who couldn't afford them, were unable to make the payments over the long term, and who may not have fully understood the terms of the deal. Protecting the consumer is essential to risk management and safe-and-sound banking.
Regulation also needs to promote transparency and control complexity. As financial instruments have become ever more complex, the analysis that supports them has become less well-grounded in experience.
Look at it from the industry's perspective. The future of banking will depend a great deal on how bankers embrace their role in maintaining the public's trust, and by how you respond to the current crisis. This is an opportunity for bankers to demonstrate that the public's trust in them, is well-placed. In many ways it means the industry must return to the fundamentals of banking.
It means accepting the obligation to make credit available to qualified borrowers on reasonable terms. It means re-asserting the banking industry's central role as the engine of economic growth and prosperity. It means forging ahead to find the path to success where others have failed in the current crisis.
Full Speech:
http://www.fdic.gov/news/news/speeches/chairman/spdec0408_3.htm
(This ad is a "trade" for the writing of this column. Opinions
contained in the column are those of Mr. Terry Winders, CLP)
--------------------------------------------------------------

Beige Report not Good

Any reader who has been following the Federal Reserve Beige Report for the last year should not have been surprised at the recent official ruling the country has been in a recession since December, 2007. The denial of this was perhaps one of the main reasons the opposing party won many seats in Congress, including the presidency.
October Report:
"Consumer spending decreased in most Districts, with declines reported in retailing, auto sales and tourism. Nearly all Districts commenting on nonfinancial service industries noted reduced activity. Manufacturing slowed in most Districts. Residential real estate markets remained weak, and commercial real estate activity slowed in many Districts. Credit conditions were characterized as being tight across the twelve Districts, with several reporting reduced credit availability for both financial and nonfinancial institutions."
November Report:
"Districts generally reported decreases in retail sales, and vehicle sales were down significantly in most Districts. Tourism spending was subdued in a number of Districts. Reports on the service sector were generally negative. Manufacturing activity declined in most Districts, and new orders were soft. Nearly all Districts reported weak housing markets characterized by reduced selling prices and low, but stable, sales activity. Commercial real estate markets declined in most Districts. Lending contracted, with many Districts reporting reductions in residential, commercial and industrial lending and tightening lending standards. Agricultural conditions were mixed with a relatively good harvest but concerns about profitability."
November Report by District:
Boston
www.federalreserve.gov/fomc/beigebook/2008/20081203/1.htm
New York
www.federalreserve.gov/fomc/beigebook/2008/20081203/2.htm
Philadelphia
www.federalreserve.gov/fomc/beigebook/2008/20081203/3.htm
Cleveland
www.federalreserve.gov/fomc/beigebook/2008/20081203/4.htm
Richmond
www.federalreserve.gov/fomc/beigebook/2008/20081203/5.htm
Atlanta
www.federalreserve.gov/fomc/beigebook/2008/20081203/6.htm
Chicago
www.federalreserve.gov/fomc/beigebook/2008/20081203/7.htm
St. Louis
www.federalreserve.gov/fomc/beigebook/2008/20081203/8.htm
Minneapolis
www.federalreserve.gov/fomc/beigebook/2008/20081203/.htm
Kansas City
www.federalreserve.gov/fomc/beigebook/2008/20081203/10.htm
Dallas
www.federalreserve.gov/fomc/beigebook/2008/20081203/11.htm
San Francisco
www.federalreserve.gov/fomc/beigebook/2008/20081203/12.htm
Full Report:
http://www.federalreserve.gov/fomc/beigebook/2008/20081203/FullReport.htm
--------------------------------------------------------------

Classified ads—Asset Manager
Leasing Industry Outsourcing
(Providing Services and Products)
Asset Management: Atlanta, GA
premier provide accounts receivable management functions from 3rd Party contingency collections to Portfolio Purchasing. Contact George Elliott, National Account Manager. 678-694-9063,
www.westassetmanagement.com


Asset Management: Boston, MA
Nationwide appraisals, remarketing, audits, inspections and more! Over 15-years industry experience and dedicated to deliver personal, prompt, professional services.
Call Chris @ 508-785-1277. Email:chris@dovermanagementgroup.com


Asset Management: Minneapolis, MN
NetSentric provides services to leasing companies: Inspection, Appraisals, Auditing, Warehousing, Repossession, Asset Management, Repairs, Remarketing and Field Service for Electronics and Computing Technology.
Email: jcahill@netsentricinc.com


Asset Management: Monroe, NC
Recover a greater return on your investment. We specialize in the woodworking, pallet, sawmill and forestry industries. Carolinamachinerysales.com/ Melinda Meier (704)288-1904 x103
Asset Management: Nationwide
BUYER/LENDER BEWARE. Don't sign anything until Collateral Verifications Inc. goes onsite, knocks on the door and gets the facts.
http://www.i-collateral.com
Email: mark@i-collateral.com

Asset Management: Orange City, FL
We help Lessors Liquidate un-wanted Assets valued at $750,000+. It's an effective method of Liquidating Assets such as Jets, Planes, Helicopters, Freighters, etc.
Eric R. Sanders
Tel 386-789-9441
www.ValuedAssetSales.com
www.The-RandolphCapital.com
EQPMNTLEASING@aol.com


Asset Management: Oxnard-Hollywood Beach, CA
20 Years Exp. w/Equity Analysis/Placement- Residual Forecasting Methodologies Computer Equipment Assets. Portfolio Mgr. Two Major Leasing Companies/Strong Analyst Background w/Leading Info Services Firm.
E-mail: GregoryMLorenz@aol.com
All "Outsourcing" Classified ads
(advertisers are both requested and responsible to keep their free ads up to date):
http://www.leasingnews.org/Classified/Outsourcing/Outsourcing.htm
How to Post a free "Outsourcing" classified ad:
http://www.leasingnews.org/Classified/Outsourcing/Outsourcing-post.htm
--------------------------------------------------------------

News Briefs----
Ponzi Scheme at Citi
http://www.nypost.com/seven/12042008/business/ponzi_scheme_at_citi_142511.htm
Merrill Chopping Bonuses by 50%
http://www.nypost.com/seven/12042008/business/merrill_chopping_bonuses_by_50__142502.htm
Steep Job Cutbacks Add To Bleak Economic Picture
http://www.washingtonpost.com/wp-dyn/content/article/2008/12/04/AR2008120401074.html
Retailers Report a Crisis in All Aisles
http://www.washingtonpost.com/wp-dyn/content/article/2008/12/04/AR2008120404347.html
http://www.usatoday.com/money/industries/retail/2008-12-04-retail-sales_N.htm
AT&T to Cut 12,000 Jobs as Landline Losses Grow
http://www.nytimes.com/2008/12/05/technology/companies/05phone.html?_r=1&ref=business
---------------------------------------------------------------


You May have Missed---
DHL to lay off 800 workers in S.F Bay Area
(happening all over USA)
http://www.register-pajaronian.com/fe_view_article.php?story_id=6333&page_id=72&heading=0
"Bay Area resident Craig Andrade, who started at DHL in 1985, is four years from retirement and is uncertain about his family's future. 'I'm searching for work at this time. There's no work jumping out of the bushes at you, so you're going to have to go looking for it,' he said."
---------------------------------------------------------------

Sports Briefs----
Chargers roll over Raiders
http://www.sfgate.com/cgi-bin/article.cgi?f=/c/a/2008/12/04/SPO714I6U6.DTL
----------------------------------------------------------------



"Gimme that Wine"
Wine.com Releases Second Annual Wine.com 100 List
http://yubanet.com/life/Wine-com-Releases-Second-Annual-Wine-com-100-List.php
Wine.com full 100 List
http://www.wine.com/v6/winemarketinglist.aspx?list=128&hid=hp_T1_wine1001
c99list_12_3_08
Wine Enthusiast Top 100 List
http://www.wineenthusiast.com/winemag/Top_Enth_Top_Shelf.pdf
Missouri Wine Business Thrives
http://www.komu.com/satellite/SatelliteRender/KOMU.com/ba8a4513-c0a8-2f11-0063-9
bd94c70b769/ffc4a297-80ce-0971-01e9-0526b5e97ade
Fine wine prices continue decline
http://www.decanter.com/news/273377.html
Wine Prices by vintage
http://www.winezap.com
http://www.wine-searcher.com/
US/International Wine Events
http://www.localwineevents.com/
Winery Atlas
http://www.carterhouse.com/atlas
Leasing News Wine & Spirits Page
http://two.leasingnews.org/Recommendations/wnensprts.htm
The London International Vintners Exchange (Liv-ex) is an electronic exchange for fine wine.
http://www.liv-ex.com/
----------------------------------------------------------------

Today's Top Event in History
1848- President Polk triggers Gold Rush of '49, confirms California gold discovery. News of the discovery of gold in California in January was slow in reaching the East. Word of it first appeared in the New York Herald on August 19, but no great excitement was created until President James. K. Polk expressed enthusiasm about it in his message to Congress. The rush began by land across the continent and by sea and land via the Isthmus of Panama. The first shipload of prospectors arrived in San Francisco via Cape Horn on February 28. About 80,000 people made their way to California in 1849---55,000 overland and 25,000 by sea. About 5000 that started out overland never made it because Asiatic cholera swept their ranks. By the end of 1848, gold worth $10,000,000,000 had been mined.
[headlines]
----------------------------------------------------------------


This Day in American History
1492- Christopher Columbus discovered Haiti at the end of his first voyage (he never discovered the mainland, which was discovered earlier by several others including the Vikings, Chinese, and Africans (who also were the first to discover South America from a foreign land). Here Columbus made slaves of all the natives, shipping as many as he could to Europe in his following four voyages. Fifty years later the natives were wiped out by the thousands when Spanish armies came to Haiti in search of gold. The Spanish were succeeded by the French, who brought slaves from Africa to work the plantations. In one of history most glorious struggles for independence, Haiti became the first black Republic in the world when it became a free country in 1804. American slaves would escape here, and to "free" states, which eventually brought on the Civil War as more "free" states were joining the union, such as Oregon, and territories were being formed in the North West.
www.haitiimpact.com/haitimarvelous.htm
http://www.amazon.com/exec/obidos/tg/detail/-/1565840089/ref=pd_thx_recs_2/
102-1682336-8966565?v=glance
1496 -Jews are expelled from Portugal by order of King Manuel I. The new world would be a land of free religion for all, but how to get there, via South America.
1776-Phi Beta Kappa founded Williams and Mary's College, Virginia.
http://memory.loc.gov/ammem/today/dec05.html
1782- Martin Van Buren's birthday, eighth president of the United States (1837-1841). The first president to have been born a citizen. His term saw many troubles from bank and business failures, depression and unemployment. In 1837, Van Buren succeeded Jackson in the White House. Three months later, the Panic of 1837 sent the national economy into a tailspin. Van Buren's inability to alleviate the depression, along with his opposition to the annexation of Texas on grounds it would lead to expansion of slavery, led to his drubbing by Whig candidate William Henry Harrison in 1840. He retired to Lindenwald , his Kinderhook estate, where he died in 1862.
(lower half of: http://memory.loc.gov/ammem/today/dec05.html )
1784-Birthday of Rhillis Wheatley - the first Black Afro-American poet. Her first collection of poetry was published in 1773. Two other books were published posthumously. Brought to Boston as a slave in 1761, RW was raised almost like a daughter by Mrs. John Wheatley and quickly learned English - then learned Greek and Latin. She was an object of great wonder in Boston and England because of her intelligence at a time when Blacks were considered "unteachable." After the Wheatleys died, she was freed and married a black man who deserted her.
1787-Shay's Rebellion: Daniel Shays of Pelham, MA, organized a group of farmers whose land had been seized and their neighbor and friends into an armed force that overthrew courts and committed other acts of violence. They were protesting the depreciation of paper money, the insistence of creditors on being paid in silver money, the imprisonment of debtors, and the seizure of farmland to pay off debts. Following the Revolutionary War, the United States faced severe economic hardships. One reason, in addition to war debt, was that the new nation was cut off from the commercial ties of the British Empire. Especially hard hit was Massachusetts because England cut off trade between the United States and the British West Indies. This severely harmed several businesses of that state such as shipbuilding, distilling, and lumber, which depended on the West Indies trade. Because of the economic hard times in Massachusetts, many farms heavily in debt were seized by their creditors and often sold for a fraction of their value. The farmers and working men of Massachusetts who were unable to pay their debts were sent to debtor prisons and would not be released until their debts were paid. The state legislature of Massachusetts responded to this economic crisis in a very inadequate manner such as increasing court costs and raising taxes. On this day the "rebels" seized Worcester, Massachusetts, and were attempting to have others join them in the overthrowing of the government. They were also raiding homes, stealing food, clothing, and whatever valuables they could lay their hands upon. By February 1787, however, they were completely routed. The rebels were captured and sentenced to death for treason, but they were later pardoned.
http://www.politicalresource.net/shay's_rebellion.html
http://mumbet.com/html/shay.html
1792- George Washington was reelected president of the United States. John Adams was elected vice president. The electoral vote was Washington, 132, Adams, Federalist of Massachusetts, 77; George Clinton, anti-Federalist of New York, 50. In those days, the person who came in second was vice-president. The third Congress consisted of 30 senators of whom 17 were Federalist and 13 Democratic-Republicans. In the House the count was 57 Democratic-Republicans and 48 Federalists.
1804- Thomas Jefferson was reelected president of the United Sates. George Clinton, first governor of New York and like Jefferson, a Democratic-Republican, was elected vice president. The electoral vote was Jefferson, 162; Charles C. Pinckeny, Federalist of South Carolina, 14. This was the first election with separate ballots for president and vice president.
1832- Andrew Jackson re-elected President of US by 687,502 popular votes and 219 electoral votes against 530,189 popular votes and 49 electoral votes for Henry Clay. Martin Van Buren was elected Vice-President
1839 – Birthday of General George Armstrong Custer, Born, New Rumley, Ohio. (U.S. military officer; killed in battle at Little Bighorn, June 25, 1876). Considered a civil war hero. In 1867, he was court-martialed for not following orders or taking care of his men or following orders to protect farms. He had left his fort to visit his wife 275 miles away, who he had not seen for quite some time. Being the general in charge, he had the authority to do this, and did not pursue a group of Indians along the way, due to lack of information, including size and direction. He claimed he was being made a scapegoat for a failed campaign and General Sheridan late re-appointed him. He quickly redeemed himself .Ulysses S. Grant was so infuriated with Custer's activity, that he demoted him. Custer was popular among battle officers and was later re-instated to lead further activities against "hostile Indians." While reportedly not popular with his men or other military, he was a fighter, who was known to charge into battle with simple plans, which was his modus operendi. It is said that in his final battle, one of his captain's hesitated in the attack, delaying another, making Custer attack with only half of his troops and leaving a hole for the Indians to escape and eventually surround the small force in shear numbers, even though many did not have fire arms. The death of he and his 210 men became a war cry to "kill all the Indians" as the country moved further west.
http://www.civilwarhome.com/custerbi.htm
http://www.pbs.org/weta/thewest/people/a_c/custer.htm
http://www.garryowen.com/
1843-The Navy launched is first iron side wheel steam, the "Michigan", Erie, PA.
http://www.cogulus.com/archimedes/illustrations/1844_michigan.jpg
http://www.greatwhitefleet.org/michigan/01/history.htm
1848- President Polk triggers Gold Rush of '49, confirms California gold discovery. News of the discovery of gold in California in January was slow in reaching the East. Word of it first appeared in the New York Herald on August 19, but no great excitement was created until President James. K. Polk expressed enthusiasm about it in his message to Congress. The rush began by land across the continent and by sea and land via the Isthmus of Panama. The first shipload of prospectors arrived in San Francisco via Cape Horn on February 28. About 80,000 people made their way to California in 1849---55,000 overland and 25,000 by sea. About 5000 that started out overland never made it because Asiatic cholera swept their ranks. By the end of 1848, gold worth $10,000,000,000 had been mined.
1862- Battle of Coffeeville MS
http://www.angelfire.com/ms2/grantshilohvicksburg/TheBattleofCoffeeville.html
http://www4.pair.com/justfolk/Diary103.htm
1865-In the wake of the Civil War, fiscal conservatives attempted to curtail the use of greenbacks, paper money minted to support the Union. The drive to end greenbacks got a boost on December 5, 1865 when Treasury Secretary Hugh McCulloch made a plea for the currency to be discontinued. However, proponents of greenbacks kept the currency flowing into the 1870s.
1870-Birthday of Bill Pickett, rodeo cowboy born at Williamson County, Texas. Inventor of bulldogging, the modern rodeo event that involves wrestling a running steer to the ground. Died at Tulsa, OK, April 21, 1932.
1876-President Ulysses S. Grant delivered his speech today, apologizing to Congress, claiming mistakes he made while he was president were due to his inexperience. His errors, he said, were "errors of judgment, not intent." While Grant's personal integrity was never formally questioned, he was closely associated with many government scandals which became public during his presidency. The scandals included at attempt to corner the gold market, significant fraud in the Treasury Department and Indian Service. His term in office had many other "scandals" and was full of wide-spread corruption, particularly from cabinet members and other "financial" supporters.
1894-Birthday of Phillip Knight Wrigley, baseball executive, born at Chicago, IL. Wrigley inherited the Chicago Cubs upon his father's death in 1932. He and his family owned the team for 60years until selling it to the Tribune Company in 1981. Died at Elkhart, WI, April 27, 1977.
1901-Birthday of Walt Disney, animator, filmmaker, theme park developer, born at Chicago, IL. Disney died at Los Angeles, CA, Dec. 15, 1966. He personally supervised the building of Disneyland, living on the premise, visiting the only night event, sometimes with Ward Kimball, as Dixieland was played there (one of my high school jobs was playing clarinet and bass sax during the off nights, the week, and he was a frequent visitor with his own glass---as the bar only served beer.)
1912 -- Marshall Royal Birthday ( lead altoist, band manager for Count Basie )
http://www.netstoreusa.com/mubooks/030/0304338362.shtml
1916- Sneakers with rubber soles and plain cloth uppers were sold from the early 1870s by Charles Goodyear of New York City, who de­veloped the vulcanized rubber shoe sole, and by many other footwear companies. The first brand of sneakers was Keds, introduced today in 1916 by the United States Rubber Company, the successor to Goodyear's shoe company. The first Keds had black soles and high-top brown canvas uppers, mimicking leather shoes. The name was a combination of "kids" and ped, the Latin won] for "foot."
1920-Singer Kay Davis born Evanston, IL. With Duke Ellington in the 1940's., Transblucency, Minnehaha.
http://www.parabrisas.com/d_davisk.html
1929-Three men organized the American League for Physical Culture in New York City, the first nudist organization.
http://www.bareworks.com/history.htm
1933-Prohibition ended with the repeal of the Eighteenth Amendment, as the Twenty-First Amendment was ratified. Actually during this period, hospital and other records of alcoholism went down. There were considerably less accidents and deaths caused by drunk driving, and crime was more related to "lack of money" and the depression, than drinking. The law did not allow the transportation or making of alcoholic drinks, but private clubs and many restaurants had a long supply (and were able to purchase without the federal or sales tax, actually at a lower cost when the government was regulating it. ) The grape industry suffered; however, individuals were allowed to make up to 300 gallons a year, plus beer, which created many home wine and beer makers ( which you legally can do today.).
1934-American educator Mary McLeod Bethune founds National Council of Negro Women.
http://www.nps.gov/mamc/
http://www.whitehouse.gov/kids/dreamteam/marybethune.html
http://www.nahc.org/NAHC/Val/Columns/SC10-6.html
1934-Birthday of bass player Art Davis, Harrisburg, PA
http://www.artdavis.com/
1934—Birthday of Joan Didion - novelist, journalist, writer and essayist. Best known for The White Album (1979), A Book of Common Prayer (1977) and Play It As It Lays.
1935-Birthday of "Little Richard" Penniman, singer, songwriter, born Macon, GA.
http://www.history-of-rock.com/richard.htm
http://www.little-richard.com/
http://www.littlerichard.com/
1936 - Bing Crosby took over as host of "The Kraft Music Hall". Jimmy Dorsey (who would later be host, himself) led the Kraft Orchestra.
1941-The " Lexington," one of the two largest aircraft carriers employed by the United States during World War II, started its way across the Pacific in order to carry a squadron of dive bombers to defend Midway Island from an anticipated Japanese attack. Negotiations between the United States and Japan had been ongoing for months. Japan wanted an end to U.S. economic sanctions. The Americans wanted Japan out of China and Southeast Asia and Japan to repudiate the Tripartite "Axis" Pact with Germany and Italy before those sanctions could be lifted. Neither side was budging. President Roosevelt and Secretary of State Cordell Hull were anticipating a Japanese strike as retaliation-they just didn't know where. The Philippines, Wake Island, Midway Island-all were possibilities. American intelligence reports had sighted the Japanese fleet movement out from Formosa (Taiwan), apparently headed for Indochina. The U.S. State Department demanded from Japanese envoys explanations for the fleet movement across the South China Sea. The envoys claimed ignorance. Army intelligence reassured the president that, despite fears, Japan was most likely headed for Thailand-not the United States. The Lexington never made it to Midway Island; when it learned that the Japanese fleet had, in fact, attacked Pearl Harbor, it turned back-never encountering a Japanese warship en route or employing a single aircraft in its defense. By the time it reached Hawaii, it was December 13.
1946-- President Truman creates Committee on Civil Rights by Executive Order #9808
http://www.trumanlibrary.org/hstpaper/pccr.htm
http://www.civilrights.org/
1947- Joe Louis beats Jersey Joe Walcott in 15 for heavyweight boxing title
http://www.cyberboxingzone.com/boxing/jlouis.htm
http://www.ibhof.com/walcott.htm
1948 - The first church service in sign language for the hearing impaired was broadcast from St. Matthew's Lutheran Church for the Deaf in Jamaica, Long Island. WPIX-TV, Channel 11 in New York aired the telecast.
1950---Top Hits
All My Love - Patti Page
A Bushel and a Peck - Perry Como & Betty Hutton
Rudolph, the Red-Nosed Reindeer - Gene Autry
I'm Moving On - Hank Snow
1951 - The first push button-controlled garage opened in Washington, DC. A single attendant, without entering a car, could automatically park or return an auto in less than a minute.
1952- " The Abbott and Costello Show" premiered on television. . Bud Abbott and Lou Costello made 52 half-hour films for television incorporat­ing many of their best burlesque routines. The show ran for two seasons, until 1954. Costello was born at Paterson, NJ, Mar 6, 1906, and died at East Los Angeles, CA, Mar 3, 1959. In 1966 Hanna-Barbera Productions produced an animated cartoon based on the characters of Abbott and Costello. Abbott supplied his own voice while Stan Irwin imitated Costello. Bud Abbott was born at Asbury Park, NJ, Oct 2, 1895 and died at Woodland Hills, CA, Apr 24, 1974. "Who's on First?"
1953 - a killer F4 tornado struck Vicksburg, MS, killing 38 and injuring 270. This was the last killer tornado of 1953, concluded one of the worst tornado years on record. Every corner of the nation east of the Rockies was hit by violent tornadoes. In no other years have violent tornadoes been so widespread
1955- Rosa Parks was arrested at Montgomery, Alabama on December 1 for refusing to give up her seat to a white man. This was following the Interstate Commerce Commission ban on integrated buses and bus stops, which Alabama ( and other states) were ignoring. In support of Parks, and to protest the arrest, the black community of Montgomery organized a boycott of the bus system. Dr. Martin Luther King, Jr., at first reluctant to have his church involved, listened to the calls of his parishioners and joined the boycott where the assemblage pushed him into the fore front. When I interviewed him as a newsman, he was "shy" at the time, he explained, and did not consider himself a leader, but "caught up in the movement." The boycott lasted from December 5, 1955, to December 20, 1956, when the US Supreme Court ruling was implemented at Montgomery, integrating the public transportation system.
http://www.grandtimes.com/rosa.html
http://www.time.com/time/time100/heroes/profile/parks01.html
http://www.lkwdpl.org/wihohio/beth-mar.htm
1955-The AFL-CIO was founded. The American Federation of Labor and the Congress of Industrial Organization joined together, following 20 years of rivalry, to become the nation's largest leading advocate for trade unions
1956--The Alan Freed produced movie, Rock Rock Rock is released with Tuesday Weld lip-synching to Connie Francis' voice.
1958---Top Hits
To Know Him, is to Love Him - The Teddy Bears
One Night - Elvis Presley
Problems - The Everly Brothers
City Lights - Ray Price
1964--RCA announces that "Elvis' Christmas Album" has sold over 800,000 copies since being released in 1957.
1964-Lorne Greene's "Ringo" hits #1
1964- The Beach Boys' Beach Boys Concert album hits #1
1964- The Zombies' "She's Not There" enters the pop charts
1964- The Kinks' "You Really Got Me" enters the pop charts
1964-The first Medal of Honor awarded in the Vietnam War was present to Army Captain Roger Hugh Donlon of Saugerties, NY. He was wounded four times ( n the stomach, leg, shoulder, and face) at Nam Dong, about 20 miles from the Laotian frontier. The award was the first since the Korean War, the first in a counterinsurgency effort, and the first to a solider with a friendly foreign force engaged in an armed conflict in which the United States was not at war, a "belligerent." Now retired, Col. Roger resides in Leavenworth, Kansas with his lovely wife of more than 30 years, Norma. They have 4 sons and Roger has a daughter from a previous marriage. The Donlon's have a number of grandchildren and spend their time traveling, giving motivational speeches, promoting Roger's book, "Beyond Nam Dong", and working with The Westmoreland Scholar Foundation, an educational foundation dedicated to fostering reconciliation between the American and Vietnamese people.
http://www.mishalov.com/Donlon.html
http://www.homeofheroes.com/moh/citations_living/vn_a_donlon.html
1966---Top Hits
Winchester Cathedral - The New Vaudeville Band
Good Vibrations - The Beach Boys
Devil with a Blue Dress On & Good Golly Miss Molly - Mitch Ryder & The Detroit Wheels
Somebody Like Me - Eddy Arnold
1967- Baby doctor and writer Benjamin Spock along with Poet Allen Ginsberg and others arrested protesting Vietnam war.
http://www.washingtonpost.com/wp-srv/politics/campaigns/junkie/links/spock.htm
http://www.virtualology.com/virtualpubliclibrary/hallofeducation/Pedagogy/Benjamin-Spock.org/
1972-the Mormon Church officially excommunicates Sonia Johnson, founder of "Mormons for the ERA," for her efforts on behalf of the Equality Rights Amendment. She was fifth generation Mormon.
1973- Paul McCartney releases "Band on the Run" album.
1974- The National Football League announces that it has voted membership to Seattle Professional Football, Inc., headed by Lloyd W. Nordstrom with partners Herman Sarkowsky, D.E. "Ned" Skinner, Howard S. Wright, M. Lamont Bean, and Lynn P. Himmelman.
http://www.seahawks.com/
1974---Top Hits
I Can Help - Billy Swan
Kung Fu Fighting - Carl Douglas
When Will I See You Again - The Three Degrees
Back Home Again - John Denver
1975-Fleetwood Mac's tenth album goes gold and will eventually reach platinum status. This is the first album by the regrouped band, including founders Mick Fleetwood and John McVie, veteran Christine McVie and newcomers Stevie Nicks and Lindsey Buckingham. The album contains the tunes "Rhiannon", "Say You Love Me" and "Over My Head".
1975-"Gratitude", a double album by Earth, Wind and Fire becomes their fifth album to go gold.
1981- an explosively deepening ocean storm southeast of New England caught forecasters off guard and unloaded heavy snows over New England. Boston, MA was buried with 13.5 inches and parts of southeast Massachusetts and Rhode Island reported over 2 fee
1982 — The Cowboys beat Washington 24-10 at RFK Stadium for the club's -- and Tom Landry's -- 200th regular-season victory.
1982---Top Hits
Truly - Lionel Richie
Gloria - Laura Branigan
Mickey - Toni Basil
You and I - Eddie Rabbitt with Crystal Gayle
1984 - Kareem Abdul-Jabbar, at age 37, was the oldest player in the National Basketball Association. He decided to push those weary bones just one more year by signing with the Los Angeles Lakers -- for $2 million. Other NBA greats who played for 16 seasons include John Havlicek of Boston, Dolph Shayes of Philadelphia, Paul Ilas of Seattle and Elvin Hayes of Houston.
1984 - a heavy snow came to an end in Oklahoma. 10 inches fell at Skiatook, OK and 6.1 inches at Oklahoma City, OK
1988-"Kokomo" by the Beach Boys topped the charts and stayed there for a week.
1988 -Televangelist Jim Bakker was charged by a federal grand jury with mail fraud and conspiracy to defraud the public through the sale of thousands of lifetime memberships to PTL theme park, Heritage U.S.A. (Bakker was convicted the following year and sentenced to prison.)
http://www.80s.com/Icons/Bios/james_orsen_jim_bakker.html
http://www.physics.unlv.edu/~farley/humor/K/bakker.htm
1990---Top Hits
I'm Your Baby Tonight - Whitney Houston
Because I Love You (The Postman Song) - Stevie B
From a Distance - Bette Midler
Come Next Monday - K.T. Oslin
1991 -Charles Keating Jr (Lincoln Savings & Loan fraud), found guilty.
1992 - The rappers known as Ice Cube hit it big as their "The Predator" became the #1 album in the U.S. The tracks: "The First Day of School (Intro)", "When Will They Shoot?", "I'm Scared (Insert)", "Wicked", "Now I Gotta Wet' Cha", "The Predator", "It Was a Good Day", "We Had to Tear This ________ Up", "________ 'Em (Instert)", "Dirty Mack", "Don't Trust 'Em", "Gangsta's Farytale 2", "Check Yo Self (Featuring DAS EFX)", "Who Got the Camera?", "Intergration (Insert)", "Say Hi to the Bad Guy".
1996 - The baseball players union executive board unanimously approved a new collective bargaining agreement, marking the end of the longest labor dispute in baseball history. The new agreement introduced a Luxury Tax, revenue sharing, inter league play, and several provisions designed to compel the future cooperation of owners and players.
1998 - James P. Hoffa won the Teamsters presidency after challenger Tom Leedham conceded defeat in the union's presidential election. Leedham said it was difficult to compete against Hoffa's name recognition, financing and more than four years of campaigning for the top post of the largest private sector union in the U.S. There are some that say "Junior" was one of those involved in the disappearance of his father, probably part of the cement structure holding up a bridge or building.
1998 - R. Kelly & Celine Dion were number one in the U.S with their single, "I'm Your Angel".
2002--Elton John guest stars on NBC's Will and Grace.
--------------------------------------------------------------

SuDoku
The object is to insert the numbers in the boxes to satisfy only one condition: each row, column and 3x3 box must contain the digits 1 through 9 exactly once. What could be simpler?
http://leasingnews.org/Soduku/soduko-main.htm
--------------------------------------------------------------

Daily Puzzle
How to play:
http://www.setgame.com/set/puzzle_frame.htm
Refresh for current date:
http://www.setgame.com/set/puzzle_frame.htm
--------------------------------------------------------------


http://www.gasbuddy.com/
http://www.gasbuddy.com/GB_Map_Gas_Prices.aspx
http://www.gasbuddy.com/GB_Mobile_Instructions.aspx
--------------------------------------------------------------

Weather
See USA map, click to specific area, no commercials
--------------------------------------------------------------

Traffic Live---
Real Time Traffic Information
You can save up to 20 different routes and check them out
with one click, or type in a new route to learn the traffic live.
--------------------------------