Monday, December 7, 2009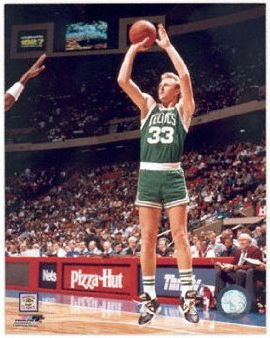 All-time basketball star Larry Joe Bird born December 7, 1956 West Baden, Indiana; 13 seasons with the Boston Celtics, head coach Indiana Pacers 1997-2000; 2003 president of basketball operations for the Pacers.http://www.larrybird.com/Biography.aspx
Headlines---
Correction---Beige Book
Classified Ads---Legal/Operations/Marketing
Please Donate or See Who has Donated
Resource America/LEAF Financial
Leasing 102 by Mr. Terry Winders, CLP
Preparation
Bank Beat---6 Failures last week/3 in Georgia
Wells Fargo's Wachovia Announcement
Top Fifty Banks in the United States
"It's so slow…" Contest entrees
Top Stories-November 30-December 4
Classified Ads---Help Wanted
Placard---Everyone Brings Joy
Super Broker/Lessor List
Newport Beach, California --- Adopt-a-Pet
News Briefs---
U.S. Forecasts Smaller Loss Bailout of Banks
Connecticut Recession Hits Bank Income
NY aviation firm seeks to purchase ILFC
Abu Dhabi $1.5B Lease Chicago Parking Meters
'Tavern Green' fixtures all to go
Tiger Woods update: 5th mistress
Holidays good time for job hunt
You May have Missed---
Sports Brief---
"Gimme that Wine"
Today's Top Event in History
This Day in American History
Football Poem
SuDoku
Daily Puzzle
GasBuddy
Weather, USA or specific area
Traffic Live----
######## surrounding the article denotes it is a "press release"
--------------------------------------------------------------

[headlines]
--------------------------------------------------------------

[headlines]
--------------------------------------------------------------

--------------------------------------------------------------

[headlines]
--------------------------------------------------------------


--------------------------------------------------------------

[headlines]
--------------------------------------------------------------

[headlines]
--------------------------------------------------------------

"It's so slow…" Contest entrees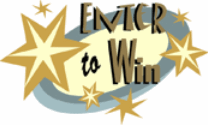 "It is slow here I received an approval on a credit application before I submitted it."
Tony Polito CLP
1st Priority Acceptance LLC
Tallmadge, Ohio

"It's so slow, that sales reps are actually returning emails and phone calls!"
donnaspi@aol.com

"It's so slow my HP 17B forgot how to calculate a yield."
Richard Carney
Gulfstream Business Capital, Inc.
"Financing Business and Technology"
Clearwater, Florida

Please send entries to kitmenkin@leasingnews.org
--------------------------------------------------------------

[headlines]
--------------------------------------------------------------
[headlines]
--------------------------------------------------------------
[headlines]
--------------------------------------------------------------
[headlines]
--------------------------------------------------------------

[headlines]
--------------------------------------------------------------
[headlines]
--------------------------------------------------------------

News Briefs----
---------------------------------------------------------------



You May have Missed---
---------------------------------------------------------------


Sports Briefs
----------------------------------------------------------------


"Gimme that Wine"
Wine Prices by vintage
http://www.winezap.com
US/International Wine Events
http://www.localwineevents.com/
http://www.wine-searcher.com/
Winery Atlas
http://www.carterhouse.com/atlas/
Leasing News Wine & Spirits Page
http://two.leasingnews.org/Recommendations/wnensprts.htm
The London International Vintners Exchange (Liv-ex) is an electronic exchange for fine wine.
http://www.liv-ex.com/
----------------------------------------------------------------

Today's Two Top Events in History
[headlines]
----------------------------------------------------------------

This Day in American History
1661--Under pressure from the British Parliament, the American Colony of Massachusetts suspended its Corporal Punishment Act of 1656, which had imposed harsh penalties on Quakers and other religious Nonconformists.
1787-The Federal Constitution was signed by all 30 members of the Constitutional Convention. Thomas Collins, who was president of Delaware at that time, automatically became the first state governor.
1787 - Delaware became the "First State" when it was first to ratify the proposed United States Constitution. As a result of their quick action, it was admitted first into to the Union. Also known as the Diamond State, Delaware is the smallest of the Southern states and is the second smallest of all 50 states. The state bird of Delaware is the blue hen chicken.
1787- In Dover, Delaware, the U.S. Constitution is unanimously ratified by all 30 delegates to the Delaware Constitutional Convention, making Delaware the first state of the modern United States. Less than four months before, the Constitution was signed by 37 of the original 55 delegates to the Constitutional Convention meeting in Philadelphia. The Constitution was sent to the states for ratification, and, by the terms of the document, the Constitution would become binding once nine of the former 13 colonies had ratified the document. Delaware led the process, and on June 21, 1788, New Hampshire became the ninth state to ratify the Constitution, making federal democracy the law of the land. Government under the U.S. Constitution took effect on March 4, 1789.
1796- Electors chose John Adams to be the second president of the United States.
1801- Abigail Hopper Gibbons birthday- U.S. prison reformer and whose New York home was a stop for runaway slaves. Raised in the Quaker tradition of good works, she was instrumental in established reform in women's prisons in New York, personally assisted and aided a number of assistance programs including a home for indigent infants and children. She nursed for 3.5 years during the civil War and her criticisms and reforms of hospital and surgical conditions earned her the enmity of many Army officers and medical men. Her pre-war anti-slavery campaigns translated into compassionate care for the freed slaves; her home had been a stop for runaway slaves. Her fight for police matrons rather than men guards who often abused and raped women prisoners was one of her most significant campaigns and at age 91 she was victorious in the creation of a women's reformatory in New York City.
http://civilwartalk.com/cwt_alt/resources/women/a_gibbons.htm
http://www.alexanderstreet2.com/CWLDLive/BIOS/A3BIO.html
1805 - Having spied the Pacific Ocean for the first time a few weeks earlier, Meriwether Lewis and William Clark cross to the south shore of the Columbia River (near modern-day Portland) and begin building the small fort that would be their winter home.
1808- James Madison was elected president in succession to Thomas Jefferson.
1808-James Madison was elected president of the United States. George Clinton, Republican of New York, was elected vice-president. The electoral vote was Madison, Democratic-Republican of Virginia, 122, Charles Cotesworth Pinckney, a Federalist of South Carolina, 47' George Clinton, 6. In the vice president race the electoral vote was Clinton, 113; Rufus King, Federalist of New York, 47
1836- Martin Van Buren was elected president of the United Sates. The electoral vote was Van Buren, 170; William Henry Harrison, Anti-Masonic candidate, 73: Sen. Hugh L. White of Tennessee, anti-Jacksonian Democrat, 26; Daniel Webster, Massachusetts Whig candidate, 14; and William P. Mangum of North Carolina, 11. The popular vote was Van Buren, 761,549; Harrison, 549,567; White 145,396; Webster, 41,287. None of the four vice presidential candidates received a majority of the electoral votes. The Senate, for the first and only time, had to choose, naming Richard M. Johnson of Kentucky to the office.
1842 --The Philharmonic Society of New York, the first permanent orchestra in the U.S., held its first concert. Despite uncomfortable seating, the event was a huge success. They performed works of Beethoven.
1848- father and son who were senators at the same session were Henry Dodge of Wisconsin and his son Augustus Caesar Dodge of Iowa, who sat this day together to February 22,1855, in the 30 th to 33 rd Congresses. They had previously served as delegates to the House of Representatives in the 27 th and 287 th Congress, From March 4, 1941, to March 3, 1945, prior to the statehood of their territories. Henry Dodge continued to serve in the Senate until March 3, 1857.
1848-Lt. Lucian Loeser arrived in Washington with 230 ounces [6.5 kg] of gold stuffed into a tea caddy. It was placed on display at the War Department and caused much excitement.
1865-The Stetson hat is introduced as John Stetson opens one-man hat factory in Philadelphia, Pa. Stetson, the son of a hat maker, had previously attempted to establish himself in the business, but ill health had forced him to travel to Illinois, Missouri, and Colorado. During his travels he had noticed the style of hat favored by westerners and, after a slow start in Philadelphia, he began to design new hats based on the western styles. His business began to expand rapidly. By 1906, he employed 3500 workers and was selling 2,000,000 hats a year. The Stetson hat had a broad brim and its crown was tall, enough to sport ten ornamental braids, known as galloons. It was the mispronunciation of the word galloon, which gave the world the term ten-gallon hat.
1868-- Jesse James gang robs bank in Gallatin MO, kills 1, take is $700.
http://www.islandnet.com/~the-gang/daviess.htm
1873-Birthday of American author Willa Cather born at Winchester, VA. Died at New York, NY, April 24, 1947. Best known for her novels about the development of early 20 th -century American life, such as "Pioneers/ and My Antonia. She won a Pulitzer Prize in 1922 for her book One of Ours.
1874-About 70 blacks were killed when they attacked the courthouse at Vicksburg, Miss. The blacks rioted over the intimidation and ejection of a carpetbag sheriff by the white of Vicksburg. (history does not record whether they were born here or where, thus they a "blacks" to historians )
1885--- The last spike is driven in the first Canadian transcontinental main line at Craigellachie B.C. in the Eagle Pass. Van Horne makes his famous fifteen-word speech "All I can say is that the work has been well done in every way".
1909- bandleader Teddy Hill born Birmingham, AL.
1911-Singer/trumpet player Louis Prima Birthday
http://www.spaceagepop.com/prima.htm
1916-Woodrow Wilson was reelected president of the United States. Thomas R. Marshall was reelected vice president. The election was so close that the out come was uncertain for three days, when it became clear the Wilson had carrier California, but by fewer than 4000. votes. The electoral vote was Wilson, 277; Charles Evans Hughes, Republican, candidate, 254. The popular vote was Wilson, 91,28,837; Hughes, 8,536,380. In congressional elections, the Democrats lost three seats in the Senate but maintained a 53-42 majority, with one seat going to a minor party. In the House the Democrats again narrowed their majority over the Republicans, 21q6-210, with six seats held by minor parties.
1925 - In Pittsburgh, Pennsylvania, swimmer Johnny Weissmuller set a world record in the 150-yard freestyle with a time of 1 minute, 25 and 2/5 seconds. Johnny went on to star as King of the Jungle, Tarzan, in movies, and setting records with women he met.
1926-The first gas refrigerator to be successfully introduced into the American market was the Electrolux, which was sponsored by the Electrolux Refrigerator Sales Company of Evansville, Illinois. A tiny gas flame and a tiny flower of water in the refrigerator took the place of all moving parts, circulating a liquid refrigerant that was hermetically seal in rigid steel.
1927- Ben Pollack records "Waitin' for Katie, "Memphis Blue." Boom-chick-a-Boom beat is born.
1931-Birthday of Bobby Osborne, Musician, mandolin, singer with the duo - Osborne Brothers.
1931- The nation was mired in the depths of the Great Depression. On January 7, the Committee for Unemployment Relief, formed at President Hoover's command in October 1930, released a report that detailed the depths of the nation's woes. According to the committee, some 4 to 5 million Americans were unemployed. However, the Depression only continued to grow worse, which further swelled the unemployment rolls; by 1932, some 13 million Americans were without jobs. 1934 -Converted major league baseball player Billy Sunday, at age 72, began a two-week revival at Calvary Baptist Church in NY City. (Sunday was an evangelist from 1893 until his death in 1935.
1935 - Severe flooding hit parts of the Houston, TX, area. Eight persons were killed as one hundred city blocks were inundated. Satsuma reported 16.49 inches of rain. The Buffalo and White Oak Bayous crested on the 9th. (6th-8th)
1939 --Lou Gehrig is elected to the Hall of Fame. The five-year waiting rule is waived after the 'Iron Horse' is diagnosed with amyotrophic lateral sclerosis (ALS).
1941- At 7:55 local time in Hawaii, "a date that will leave in infamy," nearly 200 Japanese aircraft attacked Pearl Harbor, Hawaii, long considered the US "Gibraltar of the Pacific." The raid, which lasted little more than one hour, left nearly 3,000 dead. Nearly the entire US Pacific Fleet was at anchor there and few ships escaped damage. Several were sunk or disabled, while 200 aircraft on the ground were destroyed. The attack on Pearl Harbor brought about immediate US entry into World War II, a Declaration of War being requested by President Franklin D.Roosevelt and approved by the Congress, December 8, 1941. US Military intelligence had expected the Japanese to attack Luzon and had sent the aircraft carrier Midway in its direction. It escaped being destroy, but the intelligence of the day, called for the carrier to return as they now expected no attack in Luzon. On December 10, the Japanese invaded Luzon in the Philippines, where Gen. Douglas MacArthur commanded the defending U.S. and Philippine forces. December 11, Germany and Italy, in a pact with the Japanese, declared war against the United States. Misinterpreting the anti-war sentiment in the U.S., they thought we would not want to enter two separate wars, particularly with a decimated U.S. Navy and would leave Asia and Australia for Japan to conquer. They thought American's weak and without the will, particularly without the weapons to fight back.
( lower half of http://memory.loc.gov/ammem/today/dec07.html )
1941---SCOTT, ROBERT R . Medal of Honor
Rank and organization: Machinist's Mate First Class, U.S. Navy. Born: 13 July 1915, Massillon, Ohio. Accredited to Ohio. Citation: For conspicuous devotion to duty, extraordinary courage and complete disregard of his own life, above and beyond the call of duty, during the attack on the Fleet in Pearl Harbor by Japanese forces on 7 December 1941. The compartment, in the U.S.S. California, in which the air compressor, to which Scott was assigned as his battle station, was flooded as the result of a torpedo hit. The remainder of the personnel evacuated that compartment but Scott refused to leave, saying words to the effect "This is my station and I will stay and give them air as long as the guns are going.''
1941---*TOMICH, PETER Medal of Honor
Rank and organization: Chief Watertender, U.S. Navy. Born: 3 June 1893, Prolog, Austria. Accredited to: New Jersey. Citation: For distinguished conduct in the line of his profession, and extraordinary courage and disregard of his own safety, during the attack on the Fleet in Pearl Harbor by the Japanese forces on 7 December 1941. Although realizing that the ship was capsizing, as a result of enemy bombing and torpedoing, Tomich remained at his post in the engineering plant of the U.S.S. Utah, until he saw that all boilers were secured and all fire room personnel had left their stations, and by so doing lost his own life.
1941---*VAN VALKENBURGH, FRANKLIN Medal of Honor
Rank and organization: Captain, U.S. Navy. Born: 5 April 1888, Minneapolis, Minn. Appointed from: Wisconsin. Citation: For conspicuous devotion to duty, extraordinary courage and complete disregard of his own life, during the attack on the Fleet in Pearl Harbor T.H., by Japanese forces on 7 December 1941. As commanding officer of the U.S.S. Arizona, Capt. Van Valkenburgh gallantly fought his ship until the U.S.S. Arizona blew up from magazine explosions and a direct bomb hit on the bridge which resulted in the loss of his life.
1941--*WARD, JAMES RICHARD Medal of Honor
Rank and organization: Seaman First Class, U.S. Navy. Born: 10 September 1921, Springfield, Ohio. Entered service at: Springfield, Ohio. Citation: For conspicuous devotion to duty, extraordinary courage and complete disregard of his life, above and beyond the call of duty, during the attack on the Fleet in Pearl Harbor by Japanese forces on 7 December 1941. When it was seen that the U.S.S. Oklahoma was going to capsize and the order was given to abandon ship, Ward remained in a turret holding a flashlight so the remainder of the turret crew could see to escape, thereby sacrificing his own life. 1941--YOUNG, CASSIN Medal of Honor
Rank and organization: Commander, U.S. Navy. Born: 6 March 1894, Washington, D.C. Appointed from: Wisconsin. Other Navy award: Navy Cross. Citation: For distinguished conduct in action, outstanding heroism and utter disregard of his own safety, above and beyond the call of duty, as commanding officer of the U.S.S. Vestal, during the attack on the Fleet in Pearl Harbor, Territory of Hawaii, by enemy Japanese forces on 7 December 1941. Comdr. Young proceeded to the bridge and later took personal command of the 3-inch antiaircraft gun. When blown overboard by the blast of the forward magazine explosion of the U.S.S. Arizona, to which the U.S.S. Vestal was moored, he swam back to his ship. The entire forward part of the U.S.S. Arizona was a blazing inferno with oil afire on the water between the 2 ships; as a result of several bomb hits, the U.S.S. Vestal was afire in several places, was settling and taking on a list. Despite severe enemy bombing and strafing at the time, and his shocking experience of having been blown overboard, Comdr. Young, with extreme coolness and calmness, moved his ship to an anchorage distant from the U.S.S. Arizona, and subsequently beached the U.S.S. Vestal upon determining that such action was required to save his ship.
1942 - American PT Boats force a Japanese supply convoy to turn back before landing their supplies on Guadalcanal. The convoy is escorted by 7 destroyers led by Captain Sato.
1942- The U.S. Navy launched the USS New Jersey, the largest battleship ever built.
1944-Franklin D. Roosevelt was reelected president of the United Sates, the only person ever to win a fourth term. Harry S. Truman was elected vice-president. The electoral vote was Roosevelt, 432, Gov. Thomas E. Dewey, Republican, 99. The popular vote was Roosevelt 25,602,504, Dewey 22,006,285. In congressional elections the Democrats lost two Senate seats but held a 56-38 majority. in the House they gained 24 seats for a 242-190 lease, with two seats held by minor parties.
1952---Top Hits
Glow Worm - The Mills Brothers
Because You're Mine - Mario Lanza
Why Don't You Believe Me - Joni James
Back Street Affair - Webb Pierce
1952 - On CBS Radio, "My Little Margie", starring Gale Storm and Charles Farrell, made debuted. The television version of the show began on June 16, 1952. "My Little Margie" lasted 3 years on radio. Storm got her own show, titled "The Gale Storm Show" and recorded several hit songs, including "I Hear You Knocking" and "Ivory Tower" between 1955-1957.
1954-Marty Robbins becomes the first major artist to cover an Elvis Presley tune when he records the Arthur Crudup composition "That's All Right" for Columbia Records. Robbins' effort will pay off in a Top Ten hit on the Billboard Country chart.
1956-Birthday of Larry Bird, Hall of Fame basketball player, former coach, born West Baden, In.
1957 - For the first of 6 weeks, Pat Boone was at the top of the pop charts with "April Love". His other number one hits would include "Ain't That a Shame", "I Almost Lost My Mind", "Don't Forbid Me" and "Love Letters in the Sand".
1960---Top Hits
Are You Lonesome To-night? - Elvis Presley
Last Date - Floyd Cramer
Poetry in Motion - Johnny Tillotson
Wings of a Dove - Ferlin Husky
1963-"Dominique" by The Singing Nun was the number one record in North America, edging out The Kingsmen's "Louie, Louie". The song would eventually sell over 1.5 million copies and win a Grammy Award for the year's best Gospel song. Her given name was Jeanine Deckers and she would leave the convent in 1967 before taking her final vows, partly to pursue a recording career, but never repeated her earlier success. In 1985, the center for autistic children in Belgium that she helped to found had closed due to lack of funds. In despair over this failure, the 51 year old Deckers and her friend Annie Pescher committed suicide.
1963-The Beatles appear on a UK show called Juke Box Jury, where host David Jacobs presided over a panel of four celebrities who rendered their judgments on the latest Pop record releases. John, Paul, Ringo and George turned thumbs down on Bobby Vinton's "There, I've Said It Again", which was currently number one in the US. They predicted that Elvis Presley's "Kiss Me Quick" would be a hit, but it stalled at #34 in America the following summer.
1963-The Murmaids, an L.A. trio consisting of sisters Carol and Terry Fischer along with Sally Gordon, enter the Billboard chart with "Popsicles and Icicles", which will rise to #3.
1964---Mario Savio, leader of Berkeley Free Speech Movement, arrested. Univ. of California-Berkeley administration makes a presentation at the Greek Theatre to 18,000 students; followed by strike by 9,000 of the 27,000 students, and a faculty resolution (824 to 115) supporting the rapidly growing Free Speech Movement. I was there with other reporters covering the event.
1965-- The Roman Catholic and Greek Orthodox churches formally reconciled themselves by reversing a mutual excommunication of each other, dating back (over 900 years!) to July 1054.
1965 - In a memorandum to President Lyndon B. Johnson, Secretary of Defense Robert McNamara states that U.S. troop strength must be substantially augmented "if we are to avoid being defeated there." Cautioning that such deployments would not ensure military success, McNamara said the North Vietnamese and Viet Cong "continue to believe that the war will be a long one that time is their ally and their own staying power is superior to ours."
1968---Top Hits
Love Child - Diana Ross & The Supremes
For Once in My Life - Stevie Wonder
I Heard It Through the Grapevine - Marvin Gaye
Stand By Your Man - Tammy Wynette
1972-Richard M. Nixon was reelected president of the United States in the greatest Republican landslide in history. Spiro T. Agnew was reelected vice—president. The electoral vote was Nixon, 521; Sen. George S. McGovern, Democrat, 17. The popular vote was Nixon 45,767,2118; McGovern 28,352,668. The Democrats picked up two Senate seats for a 57-43 majority. The Republicans gained 13 seats in the House, but the Democrats still led 255-179, with one seat going to an independent.
1982-- Liz Taylor's 7th divorce ( Senator John Warner)
1973-The Giants sell future Hall of Fame pitcher Juan Marichal to the Red Sox. The high leg-kicking right-handed Dominican will post a 5-1 record for Boston.
1974 - "Kung Fu Fighting", by Carl Douglas, reached #1 on the pop charts, staying there for two weeks.
1974-Barry Manilow's first hit, "Mandy" enters the US chart on its way to number one. The song was originally written by Scott English and Richard Kerr as "Brandy", but was changed by Manilow when a group called Looking Glass had a hit with that title six months before..
1976---Top Hits
Tonight's the Night (Gonna Be Alright) - Rod Stewart
The Rubberband Man - Spinners
You Don't Have to Be a Star (To Be in My Show) - Marilyn McCoo & Billy Davis, Jr.
Good Woman Blues - Mel Tillis
1976-Bob Seger's fortunes are about to change when he releases the LP "Night Moves". The record would turn out to be his breakthrough album and took him from being a local Detroit favorite, to an internationally known Rock star. "Night Moves" reached #8 on the US album chart and sold over 5 million copies.
1980 — The San Francisco 49ers erase a 35-7 halftime deficit to record the biggest comeback in NFL history, beating the New Orleans Saints 38-35 in overtime on Ray Wersching's 36-yard field goal.
1984---Top Hits
Wake Me Up Before You Go-Go - Wham!
Out of Touch - Daryl Hall & John Oates
Better Be Good to Me - Tina Turner
Your Heart's Not in It - Janie Fricke
1985- "Broken Wings" by Mr. Mister topped the charts and stayed there for 2 weeks.
1986 - Basketball coach Pat Riley got his 300th coaching victory when the Los Angeles Lakers downed the Golden State Warriors, 132-100. It only took Pat 416 games to reach the milestone.
1988 - An outbreak of cold arctic air brought up to 18 inches of snow to the Colorado Rockies, with 14 inches at Boulder CO, and seven inches at Denver. Heavy snow blanketed New Mexico the following day, with 15 inches reported near Ruidoso.
1991-"Black or White" becomes Michael Jackson's 12th US number one hit, tying him with The Supremes for the third most, behind The Beatles (20) and Elvis Presley
1996- "Un-Break My Heart" by Toni Braxton topped the charts and stayed there for 4 weeks.
1999-Earvin "Magic" Johnson, a star of the Los Angeles Lakers basketball team, announced his retirement because he was infected with the HIV virus that causes AIDS. A professional basketball player for 12 seasons, Johnson admitted to having had many unprotected sexual contacts. Johnson changed his mind and signed a one-year, $14,600,000 contract with the Lakers, but retired again on Nov. 2, 1992.
1999-Alan Kaufman, SF poet, published his anthology of poetry: "The Outlaw Bible of American Poetry." His book "Jew Boy," an autiobiography, and "the New Generation" have received rave reviews from both readers and professional critics.
http://www.heelstone.com/meridian/word2.html
--------------------------------------------------------------

Football Poem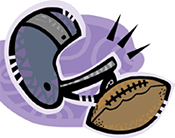 Silver Lining to the Clouds of Doubt
When things go wrong, as they sometimes will,
When the road you're trudging seems all up hill,
When the funds are low and the debts are high,
And you want to smile but you have to sigh,
When care is pressing you down a bit,
Rest if you must, but don't you quit.

Life is queer with its twists and turns
As every one of us sometimes learns,
And many a failure turns about
When he might have won had he stuck it out;
Don't give up though the pace seems slow-
You might succeed with one last blow.

Often the goal is nearer than
It seems to be to a faltering man.
Often the struggler has given up,
When he might have captured the victor's cup.
And he learned too late, when night slipped down,
How close he was to the golden crown.

Success is failure turned inside out.
The silver lining to the clouds of doubt-
And you never can tell how close you are,
It may appear when it seems afar;
So stick to the fight when you're hardest hit-
It's when things seem worst that you mustn't quit!
--------------------------------------------------------------

SuDoku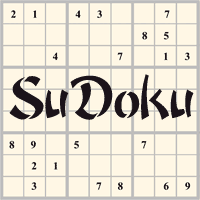 The object is to insert the numbers in the boxes to satisfy only one condition: each row, column and 3x3 box must contain the digits 1 through 9 exactly once. What could be simpler?
http://leasingnews.org/Soduku/soduko-main.htm
--------------------------------------------------------------

Daily Puzzle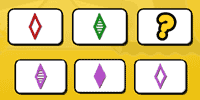 How to play:
http://www.setgame.com/set/puzzle_frame.htm
Refresh for current date:
http://www.setgame.com/set/puzzle_frame.htm
--------------------------------------------------------------


http://www.gasbuddy.com/
http://www.gasbuddy.com/GB_Map_Gas_Prices.aspx
http://www.gasbuddy.com/GB_Mobile_Instructions.aspx
--------------------------------------------------------------

Weather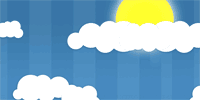 See USA map, click to specific area, no commercials
--------------------------------------------------------------

Traffic Live---
Real Time Traffic Information
You can save up to 20 different routes and check them out with one click,
or type in a new route to learn the traffic live
--------------------------------