Friday, December 18, 2009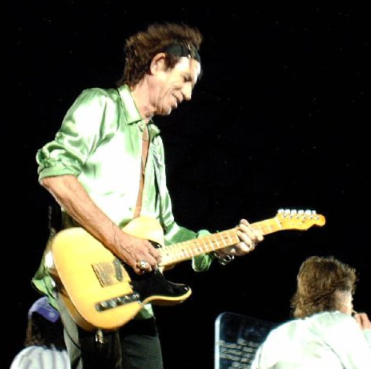 Guitarist/Singer-Songwriter Keith Richards born December 18, 1943 Dartford, Kent, England. As a guitarist, Richards is mostly known for his innovative rhythm playing and as a founder of Rolling Stones.
http://us.imdb.com/name/nm0724189/
Headlines---
Classified Ads---Asset Management
Chesterfield Financial Closes its Office
Leasing Companies out of the broker business
Cartoon---Lassie to the rescue
How's Business? Don't Ask
View from the Top--by Steve Chriest
An Unprecedented Opportunity for Growth
Classified Ads---Help Wanted
"It's so slow…" Contest Results on Monday
Kit's Kettle--Results to Date
New Hires---Promotions
Avatar/Crazy Heart
(500) Days of Summer/Extract/Taking Woodstock
Classified ads— Finance / Human Resources
President ABC Diagnostic Services Sentenced
Owings Mill, Maryland ---Adopt-a-Pet
News Briefs---
Mortgage rates climb for 3rd week
Senate panel clears Bernanke nomination
Good times are back, Intel offers bonus
Home buyers are focusing on smaller homes
Top bank taps CEO from Mass
You May have Missed---
Sports Briefs
"Gimme that Wine"
Today's Top Event in History
This Day in American History
Football Poem
SuDoku
Daily Puzzle
GasBuddy
Weather, USA or specific area
Traffic Live----
######## surrounding the article denotes it is a "press release"
--------------------------------------------------------------
[headlines]

[headlines]
--------------------------------------------------------------
--------------------------------------------------------------

[headlines]
--------------------------------------------------------------

--------------------------------------------------------------

[headlines]
--------------------------------------------------------------
[headlines]
--------------------------------------------------------------

[headlines]
--------------------------------------------------------------

"It's So Slow…" Contest
Results on Monday



First Place
Second Place
Third Place
Next Seven top Entrants
Special Mention
Honorary Mention
Results - Monday

--------------------------------------------------------------
Please help us make our goal
Kit Menkin and the Leasing News Team


(to see who has donated, please click on the kettle and look
for names to scroll with dollar amounts)
--------------------------------------------------------------

[headlines]
--------------------------------------------------------------

[headlines]
--------------------------------------------------------------
[headlines]
--------------------------------------------------------------
News Briefs----
---------------------------------------------------------------




You May have Missed---
[headlines]
----------------------------------------------------------------

"Gimme that Wine"
Wine Prices by vintage
http://www.winezap.com
US/International Wine Events
http://www.localwineevents.com/
http://www.wine-searcher.com/
Winery Atlas
http://www.carterhouse.com/atlas/
Leasing News Wine & Spirits Page
http://two.leasingnews.org/Recommendations/wnensprts.htm
The London International Vintners Exchange (Liv-ex) is an electronic exchange for fine wine.
http://www.liv-ex.com/
----------------------------------------------------------------

Today's Top Event in History
[headlines]
----------------------------------------------------------------

This Day in American History
1607- Captain John Smith and two companions were captured this day by Indians while in search of provisions. His companions were killed, but he was spared, Smith reported, by the intercession of Pocahontas, Chief Powhatan's daughter. The Indian population of what was to become the U.S. was about 10,000,000 when European exploration began. The estimated European population in the colonies was 210. Because the pattern of settlement here differed from that of the Spanish penetration of Central and south America, the change in customs of the Indians was, at first, comparatively slow. Pioneer groups of European colonists were small. they entered regions with sparser populations and more fluid cultures than the larger and more stable Indian communities of Central America, the Andes, and the Caribbean Island. Contact was sometime mutually beneficial, but there was no fusion of European and Indian cultures as occurred in South America. In retrospect, the first decade of the seventeenth century was the twilight of aboriginal Indian life.
1777- The Continental Congress authorized a National day of thanksgiving to celebrate the surrender of Lieutenant General John Burgoyne on October 178 at Saratoga ( now Schuylerville), NY. This is considered the first national holiday declared by Congress. In 1879, President Washington changed the date in to make it an annual general thanksgiving day. President Abraham Lincoln set aside the fourth Thursday in November for an annual nationwide observance. It was the result of a long campaign by Sarah Joseph Hale, the editor of the popular magazine at the time, Godey's Lady's Book. The holiday was moved forward to the third Thursday in November in 1939 to accommodate merchants who wanted more time for the pre-Christmas shopping rush, but was returned to its traditional spot two years late.
1787- New Jersey became the third state to ratify the Constitution (following Delaware and Pennsylvania). It did so unanimously. In 1664, when the British colonized the area, they named New Jersey after Jersey, one of the British Channel Islands. New Jersey's many truck farms, orchards and flower gardens gave the state its nickname: The Garden State. Trenton, the capital of New Jersey, and once the capital of the new nation, was the locale of Washington's famous Revolutionary war victory. He turned the tide when he led his forces across the Delaware River at Trenton. The New Jersey state flower is the purple violet, the state bird, the eastern goldfinch, and the state motto: "Liberty and Prosperity."
http://memory.loc.gov/ammem/today/dec18.html
1796- the first Sunday newspaper was published today, called the "Sunday Monitor of Baltimore, MD, published by Philip Edwards, consisting of four pages 10.25 by 17 inches.
1849 -- William Bond obtains first photograph of the Moon through a telescope.
http://www.famousamericans.net/williamcranchbond/
http://www.netaxs.com/~mhmyers/moon.tn.html
1861- Edward MacDowell, composer of orchestral and piano compositions and songs, born at New York, NY. He was awarded a music Professorship at Columbia University He died at New York, NY, Jan 23, 19081813- British take Fort Niagara in the War of 1812
http://www.oldfortniagara.org/oldamericanhistory.htm#
THE%20CAPTURE%20OF%20FORT%20NIAGARA
1836- Emory College was chartered in Oxford, GA, under Methodist auspices. In 1915 it changed its name to Emory University and in 1919 the campus was relocated in Atlanta, GA.
http://www.emory.edu/COLLEGE/about/index.html
http://www.oldfortniagara.org/
1839- 1st celestial photograph (the moon) made in US, John Draper, New York NY
http://www.virtualology.com/johnwilliamdraper
1865 - "Neither slavery nor involuntary servitude, save as a punishment for crime whereof the party shall have been duly convicted, shall exist in the United States, or any place subject to their jurisdiction." Slavery was abolished throughout the United States with the ratification of the 13th amendment. On December 2, the adoption of the Thirteenth Amendment, prohibiting slavery, became a certainty when Alabama became the 27th state to ratify it, raising state ratification to the necessary two-thirds. The official declaration of ratification as issued this day in 1865.
1881- Gladys Rowena Henry Dick birthday , born Pawnee, Nebraska- U.S. microbiologist and physician who lost out on the Nobel prize because she and her husband patented the Dick test for scarlet fever (to protect its purity and not for money). The couple made important contributions to the prevention of scarlet fever which was endemic throughout the world at that time, including the Dick test - the usage of which immediately spread throughout the world. Gladys Dick was the founder of the Cradle Society probably the first professional organization devoted to the adoption of children.
http://search.biography.com/print_record.pl?id=14229
1886- Tyrus Raymond " Ty" Cobb, birthday, Baseball Hall of Fame outfielder, born at Narrows, GA. Perhaps baseball's greatest player and perhaps its meanest, too, Cobb compiled a career batting average of .367, the best ever. He played 24 years , in over 3,000 games, and got more hits than any other player, until Pete 'Rose. Inducted into the Hall of Fame in 1936. Died at Atlanta, GA, July 17,1961
1897—Jazz bandleader/arranger for Benny Goodman and others, Fletcher Henderson birthday
http://www.redhotjazz.com/fletcher.html
1917-The Eighteenth Amendment to the U.S. Constitution, outlawing manufacture, sale, or transportation of alcoholic liquors, was passed by Congress and submitted to the states for ratification. It was ratified on January 29,1919 and repealed in 1933.
1917-Birthday of Eddie "Cleanhead" Vinson, Houston, TX. Died June 16, 1975, Houston, TX
http://www.houstonbluessociety.org/cleanheadvinson.html
http://www.fantasyjazz.com/catalog/vinson_e_cat.html
http://www.fantasyjazz.com/catalog/vinson_e_cat.html
1928-Birthday of tenor Harold Land, born Houston, Texas. Died July 27,2001.
http://members.tripod.com/~hardbop/land.html http://shopping.yahoo.com/shop?d=product&id=1927005924&clink=dmmu.artist&a=b
http://www.amazon.com/exec/obidos/ASIN/B000000Y9A/inktomi-musicasin-20/
104-3547695-1517507
1929-Birthday of guitarist Barry Galbraith, born Pittsburgh, PA.
http://www.classicjazzguitar.com/artists/artists_page.jsp?artist=14
1929-Birthday of drummer Nick Stabulas, New York City
1932- the first NFL indoor playoff. The NFL held a postseason playoff game indoors with the Chicago Bears defeating the Portsmouth(OH) Spartans, 9-0. The intended site of the game, Wrigley Field was so frozen that officials moved the game to Chicago Stadium. the field was 80 yards long, and the goal posts were set on the goal lines instead of at the back of the end zones.
1934 - Willie Smith sang with Jimmy Lunceford and his orchestra on "Rhythm is Our Business" on Decca Records (serial number 369).
1935 - In her debut at the Metropolitan Opera in New York, Australian soprano Marjorie Lawrence, singing the role of Brunnhilde in Die Gotterdammerung, sent her horse through a ring of real flames burning on the stage. This was the first time this effect had ever been attempted by an opera singer during a performance.
1935 - A $1 silver certificate was issued and was the first currency to depict the both sides of the Great Seal of the United States. The U.S. Supreme Court ruled that the army's removal of Japanese-Americans from the West Coast early in 1942 was constitutional at the time it was carried out, but that citizens must be permitted to return to their homes when their loyalty to U.S. was established. The tribunal acted in two cases. It upheld constitutionality of the removal program by a 6 to 3 decision, and was unanimous in holding that loyal citizens should be released. The ruling came one day after the war department announced that loyal citizens of Japanese ancestry would be permitted to return to their former homes after 33 months of enforced absence in relocation centers.
1936- Su-Lin, a giant panda, was imported from China by Mrs. William H. Harkness, Jr. on the President McKinley. It weighed about five pounds when it arrived at San Francisco, California, this day. Su-Lin died on April 1, 1938, in the Brookfield Zoo, Chicago, IL, which had purchased it for $8,750.44. Giant pandas, tough bearlike in appearance, are related to raccoons. They were first discovered in China in November, 1936.
1941-Birthday of trumpet player Leo Smith, Leland,MS
http://shoko.calarts.edu/~wls/pages/bio.html
1941-Japanese troops land in Hong Kong and a slaughter ensues. A week of air raids over Hong Kong, a British crown colony, was followed up on December 17 with a visit paid by Japanese envoys to Sir Mark Young, the British governor of Hong Kong. The envoys' message was simple: The British garrison there should simply surrender to the Japanese--resistance was futile. The envoys were sent home with the following retort: "The governor and commander in chief of Hong Kong declines absolutely to enter into negotiations for the surrender of Hong Kong. …" The first wave of Japanese troops landed in Hong Kong with artillery fire for cover and the following order from their commander: "Take no prisoners." Upon overrunning a volunteer antiaircraft battery, the Japanese invaders roped together the captured soldiers and proceeded to bayonet them to death. Even those who offered no resistance, such as the Royal Medical Corps, were led up a hill and killed. The Japanese quickly took control of key reservoirs, threatening the British and Chinese inhabitants with a slow death by thirst. The Brits finally surrendered control of Hong Kong on Christmas Day.
1943-Keith Richard Birthday, guitarist with the Rolling Stones.
http://www.rollingstone.com/artists/default.asp?afl=ses&oid=893
1944--BELL, BERNARD P. Medal of Honor
Rank and organization: Technical Sergeant, U.S. Army, Company I, 142d Infantry, 36th Infantry Division. Place and date: Mittelwihr, France, 18 December 1944. Entered service at: New York, N.Y. Birth: Grantsville, W. Va. G.O. No.: 73, 30 August 1945. Citation: For fighting gallantly at Mittelwihr, France. On the morning of 18 December 1944, he led a squad against a schoolhouse held by enemy troops. While his men covered him, he dashed toward the building, surprised 2 guards at the door and took them prisoner without firing a shot. He found that other Germans were in the cellar. These he threatened with hand grenades, forcing 26 in all to emerge and surrender. His squad then occupied the building and prepared to defend it against powerful enemy action. The next day, the enemy poured artillery and mortar barrages into the position, disrupting communications which T/Sgt. Bell repeatedly repaired under heavy small-arms fire as he crossed dangerous terrain to keep his company commander informed of the squad's situation. During the day, several prisoners were taken and other Germans killed when hostile forces were attracted to the schoolhouse by the sound of captured German weapons fired by the Americans. At dawn the next day the enemy prepared to assault the building. A German tank fired round after round into the structure, partially demolishing the upper stories. Despite this heavy fire, T/Sgt. Bell climbed to the second floor and directed artillery fire which forced the hostile tank to withdraw. He then adjusted mortar fire on large forces of enemy foot soldiers attempting to reach the American position and, when this force broke and attempted to retire, he directed deadly machinegun and rifle fire into their disorganized ranks. Calling for armored support to blast out the German troops hidden behind a wall, he unhesitatingly exposed himself to heavy small-arms fire to stand beside a friendly tank and tell its occupants where to rip holes in walls protecting approaches to the school building. He then trained machineguns on the gaps and mowed down all hostile troops attempting to cross the openings to get closer to the school building. By his intrepidity and bold, aggressive leadership, T/Sgt. Bell enabled his 8-man squad to drive back approximately 150 of the enemy, killing at least 87 and capturing 42. Personally, he killed more than 20 and captured 33 prisoners
1947-Birthday of producer, director Steven Spielberg, Cincinnati, OH
1947---Top Hits
Civilization - Louis Prima
How Soon - Jack Owens
White Christmas - Bing Crosby
I'll Hold You in My Heart (Till I Can Hold You in My Arms) - Eddy Arnold
1952 - Sugar Ray Robinson announced his plans to retire as Middleweight Boxing Champion in order to pursue a career as a dancer and an entertainer.
1953 - WPTZ, in Philadelphia, Pennsylvania presented a Felso laundry detergent commercial, the first color telecast viewed on a local station.
1955---Top Hits
I Hear You Knocking - Gale Storm
Love and Marriage - Frank Sinatra
Nuttin' for Christmas - Barry Gordon
Sixteen Tons - Tennessee Ernie Ford
1956- "To Tell the Truth" premiered on television. This long-running popular game show was a production of the Mark Goodson-Bill Todman team- A celebrity panel (and the home audience) tried to guess which of three guests claiming to be the same person was telling the truth. Panelists took turns questioning the guests, and, at the conclusion, the identity of the person was revealed. Hosts have included Bud Collyer, Garry Moore, Joe Garagiola, Robin Ward, Gordon Elliott and Alex Trebek. Celebrity panelists included Dick Van Dyke, Tom Poston, Peggy Cass, Kitty Carlisle and Bill Cullen.
1957 - The movie The Bridge on the River Kwai, starring Alec Guinness and directed by David Lean, premiered in New York. It later won Academy Awards for Best Picture, Best Actor, Best Director, Best Cinematography, Best Musical Score, and Best Film Editing.
1961 - The Tokens had their first #1 hit single with "The Lion Sleeps Tonight","Wimoweh" for purists. It stayed at the top spot for four weeks in a row.
1963---Top Hits
Dominique - The Singing Nun
Louie Louie - The Kingsmen
Since I Fell for You - Lenny Welch
Love's Gonna Live Here - Buck Owens
1965--BARNUM, HARVEY C., IR. Medal of Honor
Rank and organization: Captain (then Lt.), U.S. Marine Corps, Company H, 2d Battalion, 9th Marines, 3d Marine Division (Rein). Place and date: Ky Phu in Quang Tin Province, Republic of Vietnam, 18 December 1965. Entered service at: Cheshire, Conn. Born: 21 July 1940, Cheshire, Conn. Citation: For conspicuous gallantry and intrepidity at the risk of his life above and beyond the call of duty. When the company was suddenly pinned down by a hail of extremely accurate enemy fire and was quickly separated from the remainder of the battalion by over 500 meters of open and fire-swept ground, and casualties mounted rapidly. Lt. Barnum quickly made a hazardous reconnaissance of the area, seeking targets for his artillery. Finding the rifle company commander mortally wounded and the radio operator killed, he, with complete disregard for his safety, gave aid to the dying commander, then removed the radio from the dead operator and strapped it to himself. He immediately assumed command of the rifle company, and moving at once into the midst of the heavy fire, rallying and giving encouragement to all units, reorganized them to replace the loss of key personnel and led their attack on enemy positions from which deadly fire continued to come. His sound and swift decisions and his obvious calm served to stabilize the badly decimated units and his gallant example as he stood exposed repeatedly to point out targets served as an inspiration to all. Provided with 2 armed helicopters, he moved fearlessly through enemy fire to control the air attack against the firmly entrenched enemy while skillfully directing 1 platoon in a successful counterattack on the key enemy positions. Having thus cleared a small area, he requested and directed the landing of 2 transport helicopters for the evacuation of the dead and wounded. He then assisted in the mopping up and final seizure of the battalion's objective. His gallant initiative and heroic conduct reflected great credit upon himself and were in keeping with the highest traditions of the Marine Corps and the U.S. Naval Service.
1971- the Capital Reef National Park was established. It is an area of outstanding geological features, colorful canyons, prehistoric Fremont petroglyphs and Mormon historic fruit orchards and buildings in south central Utah, originally proclaimed a national monument Aug 2,1937, was established as a national park.
www.nps.gov/care
1971---Top Hits
Family Affair - Sly & The Family Stone
Brand New Key - Melanie
An Old Fashioned Loved Song - Three Dog Night
Kiss an Angel Good Mornin' - Charley Pride
1972 - Helen Reddy earned a gold record for the song that became the anthem for women's liberation, "I Am Woman", which had reached number one on December 9, 1972.
1972-Following the breakdown of peace talks with North Vietnam just a few days earlier, President Richard Nixon announces the beginning of a massive bombing campaign to break the stalemate. For nearly two weeks, American bombers pounded North Vietnam. On December 13, peace talks between the United States and North Vietnam collapsed. Vietnam. Beginning on December 18, American B-52s and fighter-bombers dropped over 20,000 tons of bombs on the cities of Hanoi and Haiphong. The United States lost 15 of its giant B-52s and 11 other aircraft during the attacks. North Vietnam claimed that over 1,600 civilians were killed. The bombings continued until December 29, at which time the North Vietnamese agreed to resume the talks
1979---Top Hits
Babe - Styx
Still - Commodores
Please Don't Go - K.C. & The Sunshine Band
Happy Birthday Darlin' - Conway Twitty
1981 - Rod Stewart performed a concert at the Los Angeles Forum, in California, that was both televised to 23 countries and carried over FM radio stations in the United States. His total audience was about 35 million.
1982 - Daryl Hall and John Oates had their 5th #1 on the music charts with "Maneater". The song stayed at the top spot for four weeks, becoming Hall and Oates' most popular hit. 1997 - Chris Farley, comedian and actor, was found dead in his home in Chicago, Illinois. Farley, age 33 and extremely overweight, may have died of a heart attack, but no official cause of death was immediately available. The comic had worked for four years on NBC's Saturday Night Live. The media noted that he was the same age as former SNL comedian John Belushi when he died.
1985 - "Beverly Hills Cop" became the year's top movie grosser with $229.9 million in tickets sales. Michael J. Fox's "Back to the Future" was second, followed in third by "Rambo: First Blood, Part 2", starring Sylvester Stallone.
1987 - Ivan Boesky, the Wall Street financier who played a key role in the biggest insider trading scheme in United States history, was jailed for three years.
1987---Top Hits
Faith - George Michael
Is This Love - Whitesnake
So Emotional -Whitney Houston
The Last One to Know - Reba McEntire
1997-Jody Contradt, coach of the women's basketball team at Texas university at Austin became the winningest women's basketball coach in history and joined Bob Knight of Indiana University as the only active coach to have won 700 games (and did get the big party treatment).. She is only the eighth coach in history to win 700 games. Pat Summitt of Tennessee who has coached many a national championship teams is second with 636 victories. Cantradt, who has coached at UT for 22 years and coached their national championship team in 1986 received a hug from each of her players, shared cookies, and commemorative chocolate bars. Five years and three months later - 04-06-2003 - Conradt led her Texas team to within two points of the final game of the NCAA championship (UCon scored the winning basket with only second to go to edge Texas in the semi-finals).During the 2002-03 season, Conradt went over the 800 victories mark and now is second to Summit who reached the rarified 800 victories before Conrad again coached her 2003 UTenn into the finals but her team again failed to break the UCon jinx.
http://www.news8austin.com/content/headlines/?ArID=86437&SecID=2
1998 - The United States House of Representatives began debating the impeachment of President Bill Clinton.
2001- Filling the void created by Mark McGwire's unexpected retirement, the Cardinals sign first baseman Tino Martinez to a $21 million, three-year contract. After he was replaced in the Yankees lineup by Jason Giambi, the former Bronx Bomber said the Cardinals were his first choice as a free agent.
2002 -After spending the previous six seasons with the Giants, the 2000 National League MVP Jeff Kent (.313, 37,108 ) signs an $18.2 million, two-year contract with the Astros. The 34-year old Texan resident's presence on the team moves four-time second base Gold Glove winner, Craig Biggio to the outfield.
--------------------------------------------------------------

Football Poem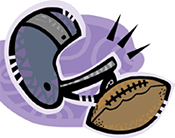 Oh how mad I was
One Week Ago
When my beloved Colts Failed
To go 14-0
And then a pro Bowl Error
Ruined my day
Not to mention some injuries
Along the way
But I would take any of those moments
In place of Today
A great leader is hurting
As a nation gathers to Pray
I hear you can tell a lot about a man
By what other people say
And when it comes to Mr. Manning
You will hear nothing but praise
SO my heart goes out
During your time of Loss
And please allow the Lord
To help carry this cross
Heb. 13:6 "The Lord is my helper, I will not fear what man can do unto me!" kings_drummer
--------------------------------------------------------------

SuDoku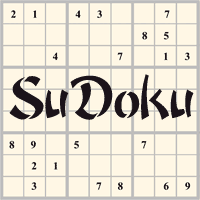 The object is to insert the numbers in the boxes to satisfy only one condition: each row, column and 3x3 box must contain the digits 1 through 9 exactly once. What could be simpler?
http://leasingnews.org/Soduku/soduko-main.htm
--------------------------------------------------------------

Daily Puzzle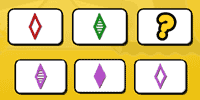 How to play:
http://www.setgame.com/set/puzzle_frame.htm
Refresh for current date:
http://www.setgame.com/set/puzzle_frame.htm
--------------------------------------------------------------


http://www.gasbuddy.com/
http://www.gasbuddy.com/GB_Map_Gas_Prices.aspx
http://www.gasbuddy.com/GB_Mobile_Instructions.aspx
--------------------------------------------------------------

Weather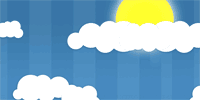 See USA map, click to specific area, no commercials
--------------------------------------------------------------

Traffic Live---
Real Time Traffic Information
You can save up to 20 different routes and check them out with one click,
or type in a new route to learn the traffic live
--------------------------------