5 Years+ Small Ticket or Middle Market Exp.
with Established Customer/Vendor relationships.
Remote Office or On Site/ Jobs@TEQlease.com
Attn: Mike Lockwood or Russ Runnalls CLP

TEQlease Provides Customized Equipment
Leasing Solutions For Businesses Nationwide
www.TEQlease.com
Monday, February 8, 2010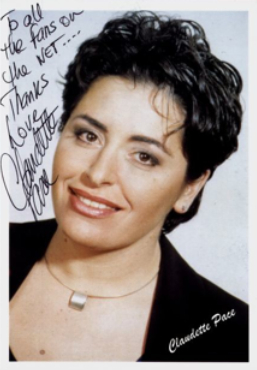 Headlines---
Classified Ads---Credit
The Secret of Our Success
by Ed Kaye, Advantage Funding
Classified Ads---Help Wanted
US Bank Manifest to Require California License
Leasing 102 by Mr. Terry Winders, CLP
Burden of Proof "True Lease Requirements"
P&L True Leasing Program
Cartoon---Watch Dog
Bank Beat---Commercial RE Loans Do it Again
Brican America Not Making Ad Payments Bloggers Claim
by Christopher Menkin, Publisher
Top Stories February 1-5
Birmingham, Alabama --Adopt-a-Dog
News Briefs ---
CIT names ex-Merrill CEO Thain as leader
Value of China Medical Equipment Financial Leasing
ePlus Reports Fiscal Third Quarter 2010 Results
Mortgage Bankers Assoc. sells D.C. offices $39 MM Loss
Behind that Leno-Letterman-Oprah Super Bowl promo
Super Bowl Popularity Ad Meter
You May have Missed---
Sports Briefs---
"Gimme that Wine"
Today's Top Event in History
This Day in American History
SuDoku
Daily Puzzle
GasBuddy
Weather, USA or specific area
Traffic Live----
######## surrounding the article denotes it is a "press release"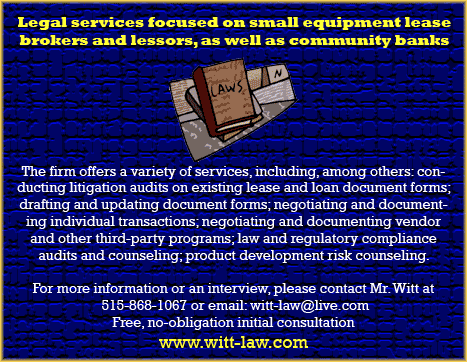 (This ad is a "trade" for the writing of this column. Opinions
contained in the column are those of Mr. Michael Witt, Esq.)
[headlines]

--------------------------------------------------------------

--------------------------------------------------------------

[headlines]
--------------------------------------------------------------

[headlines]
--------------------------------------------------------------
[headlines]
--------------------------------------------------------------
[headlines]
--------------------------------------------------------------
[headlines]
--------------------------------------------------------------

[headlines]
--------------------------------------------------------------

[headlines]
-----------------------------------------
[headlines]
-----------------------------------------
[headlines]
--------------------------------------------------------------

[headlines]
--------------------------------------------------------------

News Briefs----
[headlines]
---------------------------------------------------------------




You May have Missed---
[headlines]
---------------------------------------------------------------
----------------------------------------------------------------
----------------------------------------------------------------

Today's Top Event in History
[headlines]
----------------------------------------------------------------

This Day in American History
1517- Francisco Hernandez de Cordova sailed from Cuba with three ships to procure slaves for the mines as Columbus was bringing many slaves back to Europe. He landed on the Isla de las Mujeres, to which he gave this name because the idols he found . He and his crew became the first Spaniards to purposefully reach the mainland of what is now Mexico . He died after an encounter with Mayan Indians. Some say he landed in Florida, where he actually passed away from the wounds from the battle.
http://www.isla-mujeres.net/history.htm
http://www.yucatantoday.com/destinations/eng-campeche.htm
http://www.tourbymexico.com/campeche/champo/champoto.htm
http://www.famousamericans.net/firstspanishgovernorofsouthamericapedrariasdayila/
1690 - French and Indian forces attack Schenectady, New York during King William's War. The fate of Schenectady was sealed in the middle of January, 1690, when 114 Frenchmen and 96 Sault and Algonquin Indians, started from Montreal to attack English outpost to the south. It was part of the master plan to fulfill the wishes of French King Louis XIV to "build a new empire in America". During the raid on Schenectady many men, women and children were killed, or taken captive by the French and Indians and marched up into Canada.
1735- The first opera produced in the colonies was performed at the Courtroom, at Charleston, SC. The opera was Flora; or the Hob in the Well , written by Colley Cibber.
1820- Birthday of William Sherman, Union General Sherman, especially remembered for his devastating march through Georgia during the Civil War and his statement "War is hell." Died at New York, NY, Feb 14, 1891.
1829-Birthday of Captain John Newton Sloan, a remarkable man thought found dead during the Civil War, but survived in a heroic manner.
http://www.geocities.com/BourbonStreet/Delta/3843/man.htm
1835 - A severe cold wave gripped the southeastern U.S. The mercury dipped to 8 above at Jacksonville FL, and to zero at Savannah GA. Orange trees were killed to the roots.
1837- The first vice-president elected by the Senate was Richard Mentor Johnson, who was chosen by the Senate because no candidate had received a majority of the electoral votes. He served from March 4, 1837 to March 4, 1841, under President Martin Van Buren. In the future, president and vice-president were to run on one ticket.
1835 - A severe cold wave gripped the southeastern U.S. The mercury dipped to 8 above at Jacksonville FL, and to zero at Savannah GA. Orange trees were killed to the roots.
1851 – Birthday of American feminist writer Kate Chopin born, St. Louis, Missouri.
http://www.accd.edu/sac/english/bailey/chopink.htm
1862 - Union General Ambrose Burnside scores a major victory when he captures Roanoke Island in North Carolina. The victory was one of the first major Union victories of the war and it gave the Yankees control of the mouth of Albemarle Sound, a key Confederate bay that allowed the Union to threaten the Rebel capital of Richmond from the south.
1865- Martin Robinson Delany, received his commission and became the first Army major who was African-American. He was stationed in Charleston, South Carolina.
1881- Frederic Ives, a photographer at Cornell University, Ithaca, NY received a patent for a halftone printing plate for reproducing photographs in books, magazines, and newspapers. In 1878 he converted negative into a screen gelatin relief from which he made a printing plate with good fidelity. He further developed this, which revolutionized the printing industry.
1885-- The City of Tokio arrived in Honolulu carrying the first 944 official migrants from Japan to Hawaii.
1887- President Cleveland signs the Dawes Land Allotment Act, dissolving Indian tribes as legal entities. It distributes territory held in common by American Indian nations to individual families. Each family is to get 160 acres. All other land will be sold, with proceeds going to an educational trust fund.
The Dawes Land Allotment Act entitled each family on the Great Sioux Reservation to own 160 acres. Since the reservation contained twice the land needed for allotments, the law dispossessed the Sioux of half their rightful territory. The Act ultimately results in the loss of tens of millions of acres of treaty land. "The commune shall give way to the dignity and rights of American citizens . . . the heathen idols shall give place to the Christian altars, and . . . the tribal organization shall be broken up and the individuality of the Indian encouraged and developed, and the lands unnecessarily reserved for them opened to the pioneer [so that] intelligence and thrift may find lodging there."
http://www.csusm.edu/nadp/asubject.htm
http://www.csusm.edu/nadp/a1887.htm
1889- the first production of steam tractors were loaded on a car at San Leandro, California, designed and made by Daniel Best. They were called the Best Tractor. Until gasoline powered engines came along, the steam tractor was the Best.
1899- blues guitarist and singer Lonnie Johnson was born in New Orleans. More respected for his playing than his singing, Johnson developed his distinctive style as early as 1927 when he recorded with Louis Armstrong's Hot Five. Johnson's 1948 recording of "Tomorrow Night" was very popular, spending seven weeks on Billboard's rhythm-and-blues chart, and even making the top 20 of the pop chart. From the mid-1960's, he spent much of his time in Toronto. Lonnie Johnson suffered a stroke after a serious accident in 1969, and died the following year.
1906- Birthday of Henry Roth, American author who gained first international fame with his novel Call It Sleep (1934). Originally seen as an important proletarian novel of the 1930s, it was soon out of print and forgotten, but in the 1960s it was hailed as the finest Jewish-American novel of the first half of the century and one of the richest modernist novels to appear in America. Roth published no other novels until 1994, working several jobs, among others as a precision metal grinder, mental nurse, poultry farmer, and teacher. Died 1995.
http://www.kirjasto.sci.fi/henryr.htm
http://www.nagasaki-gaigo.ac.jp/ishikawa/amlit/r/henry_roth21.htm
1906-Birthday of 1906 -- Chester F. Carlson, inventor of the photocopier, born Seattle, Washington.
1910- The Boy Scouts of America was founded at Washington, DC, by William Boyce, based on the work of Sir Robert Baden-Powell with the British Boy Scout Association.
1911-Birthday of American Poet Elizabeth Bishop born Worcester, Massachusetts; winner of a Pulitzer Prize for her book of poems, North and South, in 1956.
1915- The Clansman, or the Birth of the Nation, 12 reels, produced by D.W.Griffith, and starring Henry Walthall and Lillian Gish, with a cast of 18,000 people and 3,000 horses premiered at Clune's Auditorium, Los Angeles. It was based on the Clansman by Thomas Dixon. It was the first movie to gross $50 million, an astronomical sum in those days. Two performances were presented daily. There was a matinee at 2:30pm, admission 25 cents and 50 cents, and an evening show at 8:om, admission 75 cents.
http://memory.loc.gov/ammem/today/feb08.html
1919—trombonist and band leader Buddy Morrow birthday
http://www.spaceagepop.com/morrow.htm
http://www.amazon.com/exec/obidos/tg/stores/artist/glance/-/52924/
ref=pm_dp_ln_m_6/102-6604306-8652139
1925- birthday of Jack Lemmon, Stage, screen and television actor, born John Uhler Lemmon III at Boston, MA. Often paired with actor Walter Matthau, he starred in such films as The Odd Couple, The Fortune Cookie and The Front Page . He was nominated for seven Academy Awards, winning in 1955 for his supporting role inMister Roberts and in 1974 for his leading role in Save the Tiger . Other films included Some Like It Hot, Days of Wine and Roses and Grumpy Old Men . He also starred in television versions of Inherit the Wind and Twelve Angry Men , and won an Emmy in 2000 for the TV movie Tuesdays with Morrie . He was a favorite for many years at the Bing Crosby, now AT&T Golf Tournament in Pebble Beach, CA. He died at Los Angeles, CA, June 27, 2001.
1926- alto sax player Pony Poindexter birthday, New Orleans, LA.
1926- Beat author Neal Cassidy born Salt Lake City, Utah
http://www.rooknet.com/beatpage/writers/cassady.html
http://www.geocities.com/SoHo/Cafe/1010/
http://www.intrepidtrips.com/pranksters/neal/index.html
http://ezone.org/ez/e2/articles/digaman.html
1929- Eddie Condon's Hot Shots ( Jack Teagarden, Mezz Mezzrow, Joe Sullivan ) record: " I'm Gonna Stomp," " Mr. Henry Lee." Victor V-38046 )
1931- Birthday of James Dean, American stage, film and television actor . He achieved immense popularity during a brief career. He is considered an "icon" today to several generations. Born at Fairmont, Indiana. Best remembered for his role in" Rebel Without a Cause" with Natalie Wood. Died driving his Porsche convertible at a very high speed on a desert highway near Cholame, CA, Sept 30, 1955, at age 24. Stamp collectors made the US postal stamp bearing Dean's likeness the most popular stamp of 1996.
http://www.jamesdeangallery.com/
http://www.jamesdean.com/index.php
1932- birthday of John Williams, pianist, conductor ( formerly with Boston Pops) composer ( scores for Jaws, Star Wars, Jurassic Park, Schindler's List ) , New York City, New York.
http://www.johnwilliams.org/reference/biography.html
1936 - The temperature at Denver CO plunged to a record 30 degrees below zero.
1937-Birthday of Shirley Bassey, Welsh-born popular British and American singer at her zenith in the 60s and 70s. Although her strong voice carried well on records, her forte was concerts and cabaret acts. Among her best known renditions are "For All We Know" and "Never, Never, Never."
1941- folksinger Tom Rush birthday, Portsmith, NH.
http://www.tomrush.com/index.shtml
1944--HUFF, PAUL B. Medal of Honor
Rank and organization: Corporal, U.S. Army, 509th Parachute Infantry Battalion. Place and date: Near Carano, Italy, 8 February 1944. Entered service at: Cleveland, Tenn. Birth: Cleveland, Tenn. G.O. No.: 41, 26 May 1944. Citation: For conspicuous gallantry and intrepidity at risk of life above and beyond the call of duty, in action on 8 February 1944, near Carano, Italy. Cpl. Huff volunteered to lead a 6-man patrol with the mission of determining the location and strength of an enemy unit which was delivering fire on the exposed right flank of his company. The terrain over which he had to travel consisted of exposed, rolling ground, affording the enemy excellent visibility. As the patrol advanced, its members were subjected to small arms and machinegun fire and a concentration of mortar fire, shells bursting within 5 to 10 yards of them and bullets striking the ground at their feet. Moving ahead of his patrol, Cpl. Huff drew fire from 3 enemy machineguns and a 20mm. weapon. Realizing the danger confronting his patrol, he advanced alone under deadly fire through a minefield and arrived at a point within 75 yards of the nearest machinegun position. Under direct fire from the rear machinegun, he crawled the remaining 75 yards to the closest emplacement, killed the crew with his submachine gun and destroyed the gun. During this act he fired from a kneeling position which drew fire from other positions, enabling him to estimate correctly the strength and location of the enemy. Still under concentrated fire, he returned to his patrol and led his men to safety. As a result of the information he gained, a patrol in strength sent out that afternoon, 1 group under the leadership of Cpl. Huff, succeeded in routing an enemy company of 125 men, killing 27 Germans and capturing 21 others, with a loss of only 3 patrol members. Cpl. Huff's intrepid leadership and daring combat skill reflect the finest traditions of the American infantryman.
1950- Man o'War was voted the greatest race horse of the first half of the 20 th century in a poll conducted by the Associated Press. Man o' War raced as a 2- and 3- year old, winning 20 of 21 races and setting five track records.
1951---Top Hits
My Heart Cries for You - Guy Mitchell
Tennessee Waltz - Patti Page
If - Perry Como
There's Been a Change in Me - Eddy Arnold
1952- Webb Pierce entered the Billboard country chart for the first time with "Wondering." Pierce dominated the country charts in the 1950's with his pure honky-tonk sound. Between 1952 and '62, he placed 44 songs on the Billboard chart, 38 of which made the top ten. Pierce's influence can be heard in the music of such contemporary country artists as Ricky Skaggs and Dwight Yoakam.
1954 – Beat author Jack Kerouac, hitchhiking from NY on the 27th of January, visits Neale and Carolyn Cassady in Los Gatos, California, not too far from where I live. . Kerouac's interest in Buddhism begins as he reads Dwight Goddard's A Buddhist Bible; he also begins writing "Some of the Dharma." In March Kerouac settles in San Francisco.
1956-Frankie Lymon and the Teenagers' "Why Do Fools Fall in Love" and the Teen Queens' "Eddie, My Love" enter the R&B chart.
1956- Buddy Holley signs a recording contract with Decca Records, one which mistakenly drops the "e" from his last name. Buddy, knowing a good thing when he sees it, drops the letter from his name as well.
1958-The Quarrymen perform at the Wilson Hall in the Garston section of Liverpool, England. Afterwards, member Paul McCartney introduces his friend George Harrison to John Lennon.
1959---Top Hits
Smoke Gets in Your Eyes - The Platters
The All American Boy - Bill Parsons
Stagger Lee - Lloyd Price
Billy Bayou - Jim Reeves
1960- Bobby Rydell's "Wild One" makes its debut on the Billboard chart, where it will reach number 2.
1960- Mark Dinning's "Teen Angel" hits #1. The song had been written for him by his sister Jean, who also recorded as one of The Dinning Sisters. Some radio stations banned the song.
1960- the US Congress opened hearings on payola, whereby a radio station or its employees, usually a disc jockey, accept payment for broadcasting records. Among those accused were DJs Alan Freed and Dick Clark. Clark was called the most influential person in the popular music industry because of his interests in music publishing and record companies. But he denied any wrongdoing and escaped the inquiry virtually unscathed. Alan Freed was not so fortunate. He had few friends in the music business because of his practice of playing records by black artists rather than white cover versions. When the investigation started, Freed was blackballed. And when he finally came to trial in 1962, he was a broken man. Freed pleaded guilty to two counts of commercial bribery, was fined $300 and received a suspended sentence. He never worked in radio again and died in January 1965. Congress eventually outlawed payola, and the offence was punishable by a maximum $10,000 fine. But the significance of payola was greatly diminished by this time because of the growth of Top-40 radio. Disc jockeys were governed by a rigid play list and were not allowed to choose their own music.
1963- less than two months after defeating the Houston Oilers in the second championship game of the American Football League, the Dallas Texans, owned by Lamar Hunt, moved to Kansas City and were renamed the Chiefs.
1964- during the congressional debate over the 1964 Civil Rights Act, Representative Martha Griffiths delivered a memorable speech advocating the prohibition of discrimination based on sex. Her efforts resulted in adding civil rights protection for women to the 1964 Act. She later successfully led the campaign for the Equal Rights Amendment in the House of Representatives.
1964-Songs released today include the Temptations' "The Way You Do the Things You Do" on Motown, the Beach Boys' "Fun, Fun Fun" is out on Capitol and the album "Beatlemania in the USA!" by the Liverpools is released on Wyngate Records.
1964- The Beatles' "I Saw Her Standing There" enters the pop charts.
1964-Max Firetag, publisher of "Louie Louie" as recorded by the Kingsmen for Wand Records, denies Indiana Governor Matthew Welsh's claim that the song is "pornographic." Firetag offers $1,000 to anyone who can find anything "suggestive" in the song's lyrics.
1964- Billy Kidd and Jim Heuga became the first American men to Win Olympic medals in Alpine skiing when they captured the silver and bronze medals respectively, in the slalom at the IXth Winter Olympics at Innsbruck, Austria.
1965-The Supremes' "Stop in the Name Of Love" is released.
1967---Top Hits
I'm a Believer - The Monkees
Georgy Girl - The Seekers
Kind of a Drag - The Buckinghams
There Goes My Everything - Jack Greene
1969- The Supremes and Temptations' album TCB enters the charts.
1968-Ex-Cream guitarist Eric Clapton and drummer Ginger Baker and ex-Traffic keyboardist and singer Stevie Winwood announce they are forming a new band and auditioning for a bassist, with the addition of ex-Family bassist Rich Grech, the band will become the "supergroup" Blind Faith.
1973- Carly Simon is awarded a gold record for her single "You're So Vain," the only Number One song of her career. Many speculate as to the identity of the song's subject. Many assume it's Mick Jagger, whose voice can be clearly heard singing behind Simon in the chorus. However, it turns out that the subject is actor Warren Beatty.
1975 - For the first time in U.S. history, a woman, Betty S. Murphy is named chair of the National Labor Relations Board, the first woman member of the board. On this same day, for the first time in U.S. history, a woman, Ella Grasso of Connecticut, takes office as the first woman governor elected in her own right.
1975---Top Hits
Fire - Ohio Players
You're No Good - Linda Ronstadt
Boogie on Reggae Woman - Stevie Wonder
Then Who Am I - Charley Pride
1982-- Cher makes her Broadway debut in Come Back To The Five And Dime, Jimmy Dean, Jimmy Dean.
1983---Top Hits
Africa - Toto
Baby, Come to Me - Patti Austin with James Ingram
Shame on the Moon - Bob Seger & The Silver Bullet Band
Inside - Ronnie Milsap
1986- The musical "Evita" ended its eight-year run in London. The show earned 32-million dollars and was performed 2,913 times during its run at the Prince Edward Theatre. Based on the life of former Argentine President Juan Peron and his wife, Eva, the show remained popular even at the height of the Falklands War between Britain and Argentina in 1982.
1987 - A powerful storm produced blizzard conditions in the Great Lakes Region. Winds gusted to 86 mph at Janesville WI and Cleveland OH received 12 inches of snow. North winds of 50 to 70 mph raised the water level of southern Lake Michigan two feet, and produced waves 12 to 18 feet high, causing seven million dollars damage along the Chicago area shoreline. It was the most damage caused by shoreline flooding and erosion in the history of the city of Chicago
1987- Nancy Lopez won the 35 th LPGA tournament of her career, the $200,000 Sarasota Classic, and earned induction into the LPGA Hall of Fame.
1989 - A winter storm over California produced snow from the beaches of Malibu to the desert canyons around Palm Springs, and the snow created mammoth traffic jams in the Los Angeles Basin. Sixteen cities in the western U.S. reported record low temperatures for the date. Marysville CA reported an all-time record low reading of 21 degrees above zero.
1990 - Unseasonably mild weather prevailed across the south central and eastern U.S. Twenty-two cities, including five in Michigan, reported record high temperatures for the date. The afternoon high of 53 degrees at Flint MI surpassed their previous record by ten degrees, and the high of 66 degrees at Burlington IA exceeded their old record by eight degrees.
1991---Top Hits
The First Time - Surface
Gonna Make You Sweat (Everybody Dance Now) - C & C Music
Factory featuring Freedom Williams
Play that Funky Music - Vanilla Ice
Daddy's Come Around - Paul Overstreet
1996- the National Football League approved the transfer of the Cleveland Browns to Baltimore. Owner Art Modell agreed to leave the team's nickname and colors in Cleveland and later decided to call his team the Ravens. The NFL awarded Cleveland an expansion franchise in 1998.
1997-The Detroit Red Wings defeated the Pittsburgh Penguins, 6-5, in overtime, to make Coach Scotty Bowman the first NHL coach to reach the 1,000-win plateau.
2000---Top Hits
I Knew I Loved You- Savage Garden
Thank God I Found You- Mariah Carey Featuring Joe
Columbia
What A Girl Wants- Christina Aguilera
Get It On Tonite- Montell Jordan
2002 -XIX Winter Olympics opens in Salt Lake City UT/Québec City.
--------------------------------------------------------------

SuDoku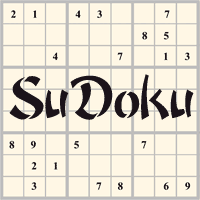 The object is to insert the numbers in the boxes to satisfy only one condition: each row, column and 3x3 box must contain the digits 1 through 9 exactly once. What could be simpler?
http://leasingnews.org/Soduku/soduko-main.htm
--------------------------------------------------------------

Daily Puzzle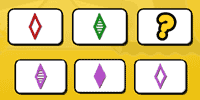 How to play:
http://www.setgame.com/set/puzzle_frame.htm
Refresh for current date:
http://www.setgame.com/set/puzzle_frame.htm
--------------------------------------------------------------


http://www.gasbuddy.com/
http://www.gasbuddy.com/GB_Map_Gas_Prices.aspx
http://www.gasbuddy.com/GB_Mobile_Instructions.aspx
--------------------------------------------------------------

Weather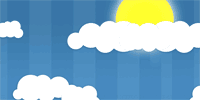 See USA map, click to specific area, no commercials
--------------------------------------------------------------

Traffic Live---
Real Time Traffic Information
You can save up to 20 different routes and check them out with one click,
or type in a new route to learn the traffic live
--------------------------------