Newport Beach, CA / New York, NY
20 openings CA/4 NY - Min. 1yr exp.
Est. customer/vendor a plus. Base plus comm.
Info@eaglebusinessfinance.com

Eagle Business Finance is a national Leasing company offering brokered and internal funding services from $1,000 to $2,800,000
www.eaglebusinessfinance.com
Monday, February 22, 2010

Motivational speaker Dan Millman born February 22, 1946) is a former Trampoline world champion athlete, Stanford coach, co-captain UC Berkeley Gymnast Team, and martial arts instructor, primarily known now as an author of fourteen self-help books, currently published in 29 languages, the most famous of which is the semi-autobiographical novel, "Way of the Peaceful Warrior" (1980), which was adapted into a feature film, Peaceful Warrior (2006) directed by Victor Salva and starring Nick Nolte.
http://www.danmillman.com/

Headlines---
Classified Ads---Credit
Ex-Arrow Truck drivers w/lease purchase get trucks back
Bank Beat---A real mixture of four failed banks
Classified Ads---Help wanted
Gerry Egan finally joins "Financial/Sales Training" List
Top Stories February 15--19
Leasing 102 by Mr. Terry Winders, CLP
End of the Lease Option "the Up-Grade Option"
Al Schuler on the Housing Market Place
NAELB Influences Senator in Florida
Pawnee Lease Press Release to attract business
Watertown, South Dakota---Adopt-a-Dog
News Briefs---
Triton Financial Receiver has his eye on Axis Capital
OneWest bank profit on IndyMac: $1.6 billion
$3.3M foreclosure against receiver Plaxico Burress
You May have Missed---
California Nuts Brief---
Sports Briefs---
"Gimme that Wine"
Today's Top Event in History
This Day in American History
Winter Poem
SuDoku
Daily Puzzle
GasBuddy
Weather, USA or specific area
Traffic Live----
######## surrounding the article denotes it is a "press release"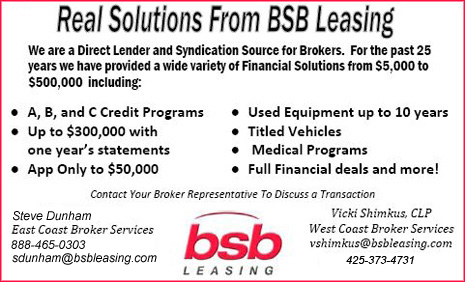 --------------------------------------------------------------

--------------------------------------------------------------

[headlines]
--------------------------------------------------------------

[headlines]
--------------------------------------------------------------
[headlines]
--------------------------------------------------------------
[headlines]
--------------------------------------------------------------
[headlines]
--------------------------------------------------------------
[headlines]
--------------------------------------------------------------
[headlines]
--------------------------------------------------------------

[headlines]
--------------------------------------------------------------

[headlines]
--------------------------------------------------------------




News Briefs----
[headlines]
---------------------------------------------------------------




You May have Missed---
[headlines]
---------------------------------------------------------------



Sports Briefs----

Hooray! Bode Miller of the United States won the Olympic gold medal in the men's Alpine skiing Super combined at the Winter Games on Sunday. My four year old Black Labrador dog Bode is named after him.
At last, now when I tell people his name, they will know why.
Bode Ace Menkin.
Waking Its Neighbors, U.S. Upsets Canada
http://www.nytimes.com/2010/02/22/sports/olympics/22hockey.html?hp

Why are U.S. skiers dominating the Vancouver Olympics field?
http://www.usatoday.com/sports/olympics/vancouver/alpine/2010-02-21-us-skiing-team_N.htm
[headlines]
---------------------------------------------------------------


California Nuts Briefs---

Hard Rock Cafe to close in Sacramento, California
http://www.sacbee.com/topstories/story/2550888.html
----------------------------------------------------------------
----------------------------------------------------------------

Today's Top Event in History
[headlines]
----------------------------------------------------------------

This Day in American History
1616-A smallpox epidemic among Indians relieved future New England colonies of the threat of major hostilities with the Indians. The tribes from the Penobscot River in Maine to Narragansett Bay in Rhode Island were virtually destroyed. It was not the white man that defeated the American natives but the diseases they brought with them from the old world.
1618-In a move to compel church attendance, Governor Samuel Argall of Virginia decreed that all who failed to attend church service would be imprisoned in the guardhouse, "lying neck and heels in the Corps of Gard ye night following and be a slave ye week following." Sunday dancing, fiddling, card playing, hunting, and fishing were also forbidden.
http://www.famousamericans.net/sirsamuelargall/
1630 - Popcorn was introduced to English colonists by Quadequine, brother of Massasoit, who brought a bag of it to dinner.
http://ks.essortment.com/whatisthehist_rsdt.htm
http://www.factmonster.com/spot/popcorn1.html
1631-The first public thanksgiving, a fast day, was celebrated in Massachusetts Bay Colony, though many private celebrations had been recorded before this.
1656- Congregation Shearith Israel, the first Jewish congregation in America, consecrated the first Jewish cemetery in New York City. The plot occupied a piece of ground in the section now known as Chatham Square.
1732 –Birthday of the United States first president, George Washington, ( "in war and peace"); however, the Julian ( Old Style) calendar was still in use in the colonies when he was born and the year began in March, so the date on the calendar when George Washington was born would be actually February 11, 1731. To reduce the amount of holidays, whereas for over a century Washington was revered as president and general, we now have President's day for both George Washington and Abraham Lincoln.
http://memory.loc.gov/ammem/today/feb22.html
1773 - The memorable "Cold Sabbath" in New England history. Many persons froze extremities while going to church, according to weather historian David Ludlum
1778- birthday of Rembrandt Peale, American portrait and historical painter, son of artist Charles Willson Peale, born at Bucks County, PA. Died at Philadelphia, PA, Oct 3, 1860.
1784 - The Empress of China, first trading ship sent to China from the United States, set sail from New York on this day, arriving in China on August 28.
1819- The Florida Purchase treaty was signed by Spain and the U.S. After having lost several decisive sea battles with the British, and the French, Spain was ready to abandon its several centuries of settlements in the new world. In a triumph of diplomacy by Secretary of State John Quincy Adams, Spain ceded the remainder of its old province of Florida at no cost beyond that of U.S. assumption of up to $5,000,0000 of the claims of U.S. citizens against Spain. Adams also obtained for the U.S., a transcontinental southern boundary that legitimized U.S. interests on the northern side of the line to the Pacific. Florida became a state in 1845.
1819 -- James Russell Lowell, poet/essayist/diplomat, born Cambridge, Massachusetts.
http://www.lib.rochester.edu/camelot/auth/lowell.htm
http://www.selfknowledge.com/267au.htm
1847- At the Battle of Buena Vista, U.S. forces under Gen. Zachary Taylor defeated the Mexicans under Gen. Antonio Lopez de Santa Anna. ( later in the year a battalion of U.S. Marines made its presence felt in Mexico at "the halls of Montezuma.). The war would end in 1948, by its terms Mexico recognized Texas a part of the US and ceded to the use 500,000 square miles of territory, including all of the future states of California, Nevada, and Utah, almost all of New Mexico and Arizona, and parts of Colorado and Wyoming. In return, the U.S. agreed to pay Mexico $15,000,000 . The war resulted in 1721 dead and 4102 wounded. In addition, some 11,115 Americans died of disease as a result of the war. The total cost of the war was estimated at $97,5000,000. The U.S. became an enormous continental republic, but the acquisition of the new territory aggravated the dispute between slavery and antislavery forces.
1847- As one of his last official acts, Alcalde Bartlett certified the accuracy of the new town plan for San Francisco before the County Recorder.
1864 –The second day/last day of Battle of Okolona, MS
http://www.cr.nps.gov/hps/abpp/battles/ms013.htm
1864-- Battle at Dalton, Georgia. From Vicksburg, Mississippi, Sherman launched a campaign to take the important railroad center at Meridian and, if the situation was favorable, to push on to Selma and threaten Mobile, in order to prevent the shipment of Confederate men and supplies. To counter the threat, Confederate President Jefferson Davis ordered troops into the area. While these operations unfolded, Thomas determined to probe Gen. Johnston's army in the hope that Johnston's loss of two divisions, sent to reinforce Lt. Gen. Leonidas Polk as he withdrew from Meridian to Demopolis, Alabama, would make him vulnerable. Skirmishing and intense fighting occurred throughout the demonstration. At Crow Valley on the 25th, Union troops almost turned the Rebel right flank, but ultimately it held. On the 27th, Thomas's army withdrew, realizing that Johnston was ready and able to counter any assault.
1865-- Battle of Wilmington NC (Fort Anderson) occupied by Federals ends with Confederate Gen. Braxton Bragg ordered the evacuation of Wilmington, burning cotton, tobacco, and government stores. A similar event happened in the burning of Atlanta, where union troops were blamed for the destruction, but in reality it was the fleeing confederate army not wanting to leave supplies, buildings or any aid to the occupying union army. The Union army captures Fort Fisher with the great help of the "colored infantry division." Today the fort is an national historical site, also housing the famous North Carolina Aquarium, receiving over 1 million visitors each year.
http://www.cr.nps.gov/hps/abpp/battles/nc016.htm
http://www.powells.com/cgi-bin/biblio?inkey=1-1882810244-1
http://www.ah.dcr.state.nc.us/sections/hs/fisher/fisher.htm
http://www.ncaquariums.com/newsite/ff/ffindex.htm
1876-Johns Hopkins University opens, the first research university in the United States.
http://webapps.jhu.edu/jhuniverse/information_about_hopkins/about_jhu/
a_brief_history_of_jhu/index.cfm
http://www.jhu.edu/
1879- Frank Woolworth opened his first store at Utica, New York. The store was a great disappointment as it s sales after a few weeks were as low as $2.50 a day. Woolworth moved his store in June 1879 to Lancaster, PA, where it proved a success. He came up with the idea for a five-cent store on September 24,1878, in Watertown, NY, when he originated a "five-cent table" in the store of Moore and Smith during the week of the county fair. The first joint venture of the Woolworth brothers in Harrisburg, PA, was called the "Great 5 Cent Store." In 1997, the closing of the chain was announced. Macy's, Montgomery Ward, K-Mart, the White House, among others have filed bankruptcy as Wal-Mart and Costco's have changed the "department store" business.
1884- birthday of Abe Attell, boxer born Albert Knoehr at San Francisco, CA. Attell held the featherweight championship for 11 years in the early part of this century when boxing was not quite as organized as it could have been. A heavy gambler, he got involved in baseball's Black Sox scandal, actually delivering $10,000 to the player-conspirators. but he avoided prosecution, first by fleeing to Canada and then by convincing authorities that there were two Abe Attells and the other one was the guilty party. Dieted at Livingstone Manor, NY. Feb 6, 1970.
1888- General A.M. Winn leads a parade in San Francisco, celebrating the passage of California's 8-hour word day law.
http://www.sfmuseum.org/hist8/earlylabor.html
1889- President Cleveland signs the Omnibus Admissions Act to admit Dakotas, Montana and Washington state. One final amendment to the Omnibus Bill was particularly significant for Washington state. Representative Springer of Illinois, chairman of the House Committee on Territories, wanted to rename Washington as the state of Tacoma. The move sparked considerable controversy in Washington, including a letter by ex-governor Watson Squire charging that the Northern Pacific had chosen the name for the city of Tacoma, had wanted to change the name of Mt. Rainier to Tacoma, and now wanted to rename the state. Watson argued the importance of keeping the name as a "trademark" and in honor of George Washington: And is not this commonwealth one of the monuments erected to the father of the republic? Why impiously seek to tear it down? Is the monument unworthy of the name? Only an ignoramus could harbor the thought! The Omnibus Bill would have renamed the state Tacoma until the final vote on February 20, at which time the name of Washington was restored. It was signed by President Cleveland on the 22 nd to honor the first president of the United States.
http://www.appeal-law.com/constitution/voorhees.shtml
1892- birthday of Edna St. Vincent Millay, American poet ("My candle burns at both ends . . ."), born at Rockland, ME. She died Oct 19, 1950, at Austerlitz, NY
1900 - Hawaii became a US territory.
1906-- Black evangelist William J. Seymour first arrived in Los Angeles and began holding revival meetings. The "Azusa Street Revival" later broke out under Seymour's leadership, in the Apostolic Faith Mission located at 312 Azusa Street in Los Angeles. It was one of the pioneering events in the history of 20th century American Pentecostalism.
1907- birthday of trumpeter Rex Stewart, Philadelphia, PA
1912-Thirty-five starving women and children were beaten and arrested at the train station of Lawrence, Massachusetts, when they tried to go to temporary homes in Philadelphia. Workers were striking the lowering of wages and poor working conditions in the textile plants.
1915 –Tenor Saxophone player Buddy Tate birthday, born George Holmes Tate in Sherman, Texas, died February 3,2002
http://elvispelvis.com/buddytate.htm
1918- birthday of Robert Wadlow, tallest man in recorded history, born at Alton, IL. Though only 9 lbs at birth, by age 10 Wadlow already stood over 6 feet tall and weighed 210 lbs. When Wadlow died at age 22, he was a remarkable 8 feet 11.1 inches tall, 490 lbs. His gentle, friendly manner in the face of constant public attention earned him the name "Gentle Giant." Wadlow died July 15, 1940, at Manistee, MI, of complications resulting from a foot infection.
1920- honky-tonk piano player Del Wood, whose real name was Adelaide Hendricks, was born in Nashville, Tennessee. She recorded a ragtime version of a fiddle tune called "Down Yonder" in 1951 and came up with a million- seller. Jerry Lee Lewis has cited Del Wood as one of the artists he listened to in his early years. Wood died on October 3rd, 1989 of a stroke.
1922-- Trumpeter Joe Wilder birthday, Colwyn, PA.
1936 - Although heat and dust prevailed in the spring and summer, early 1936 brought record cold to parts of the U.S. Sioux Center IA reported 42 inches of snow on the ground, a state record.
1937- Bobby Hendricks, one of the several lead singers of the original Drifters following the departure of Clyde McPhatter in 1955, was born in Columbus, Ohio. Hendricks was with the Drifters for eight months. He had earlier sung with the Swallows and the Five Crowns. In 1958, Bobby Hendricks had a hit on his own with "Itchy Twitchy Feeling."
1944--MONTGOMERY, JACK C. Medal of Honor
Rank and organization: First Lieutenant, U.S. Army, 45th Infantry Division. Place and date: Near, Padiglione, Italy, 22 February 1944. Entered service at: Sallisaw, Okla. Birth: Long, Okla. G.O. No.: 5, 15 January 1945. Citation: For conspicuous gallantry and intrepidity at risk of life above and beyond the call of duty on 22 February 1944, near Padiglione, Italy. Two hours before daybreak a strong force of enemy infantry established themselves in 3 echelons at 50 yards, 100 yards, and 300 yards, respectively, in front of the rifle platoons commanded by 1st Lt. Montgomery. The closest position, consisting of 4 machineguns and 1 mortar, threatened the immediate security of the platoon position. Seizing an Ml rifle and several hand grenades, 1st Lt. Montgomery crawled up a ditch to within hand grenade range of the enemy. Then climbing boldly onto a little mound, he fired his rifle and threw his grenades so accurately that he killed 8 of the enemy and captured the remaining 4. Returning to his platoon, he called for artillery fire on a house, in and around which he suspected that the majority of the enemy had entrenched themselves. Arming himself with a carbine, he proceeded along the shallow ditch, as withering fire from the riflemen and machine gunners in the second position was concentrated on him. He attacked this position with such fury that 7 of the enemy surrendered to him, and both machineguns were silenced. Three German dead were found in the vicinity later that morning. 1st Lt. Montgomery continued boldly toward the house, 300 yards from his platoon position. It was now daylight, and the enemy observation was excellent across the flat open terrain which led to 1st Lt. Montgomery's objective. When the artillery barrage had lifted, 1st Lt. Montgomery ran fearlessly toward the strongly defended position. As the enemy started streaming out of the house, 1st Lt. Montgomery, unafraid of treacherous snipers, exposed himself daringly to assemble the surrendering enemy and send them to the rear. His fearless, aggressive, and intrepid actions that morning, accounted for a total of 11 enemy dead, 32 prisoners, and an unknown number of wounded. That night, while aiding an adjacent unit to repulse a counterattack, he was struck by mortar fragments and seriously wounded. The selflessness and courage exhibited by 1st Lt. Montgomery in alone attacking 3 strong enemy positions inspired his men to a degree beyond estimation.
1945--CHAMBERS, JUSTICE M. Medal of Honor
Rank and organization: Colonel. U.S. Marine Corps Reserve, 3rd Assault Battalion Landing Team. 25th Marines, 4th Marine Division. Place and date: On Iwo Jima, Volcano Islands. from 19 to 22 February 1945. Entered service at: Washington, D.C. Born: 2 February 1908, Huntington, W. Va. Citation: For conspicuous gallantry and intrepidity at the risk of his life above and beyond the call of duty as commanding officer of the 3d Assault Battalion Landing Team, 25th Marines, 4th Marine Division, in action against enemy Japanese forces on Iwo Jima, Volcano Islands, from 19 to 22 February 1945. Under a furious barrage of enemy machinegun and small-arms fire from the commanding cliffs on the right, Col. Chambers (then Lt. Col.) landed immediately after the initial assault waves of his battalion on D-day to find the momentum of the assault threatened by heavy casualties from withering Japanese artillery, mortar rocket, machinegun, and rifle fire. Exposed to relentless hostile fire, he coolly reorganized his battle-weary men, inspiring them to heroic efforts by his own valor and leading them in an attack on the critical, impregnable high ground from which the enemy was pouring an increasing volume of fire directly onto troops ashore as well as amphibious craft in succeeding waves. Constantly in the front lines encouraging his men to push forward against the enemy's savage resistance, Col. Chambers led the 8-hour battle to carry the flanking ridge top and reduce the enemy's fields of aimed fire, thus protecting the vital foothold gained. In constant defiance of hostile fire while reconnoitering the entire regimental combat team zone of action, he maintained contact with adjacent units and forwarded vital information to the regimental commander. His zealous fighting spirit undiminished despite terrific casualties and the loss of most of his key officers, he again reorganized his troops for renewed attack against the enemy's main line of resistance and was directing the fire of the rocket platoon when he fell, critically wounded. Evacuated under heavy Japanese fire, Col. Chambers, by forceful leadership, courage, and fortitude in the face of staggering odds, was directly instrumental in insuring the success of subsequent operations of the 5th Amphibious Corps on Iwo Jima, thereby sustaining and enhancing the finest traditions of the U.S. Naval Service.
1945—Birthday of '60s folk-rock singer Oliver, whose full name is William Oliver Swofford.
1946- Dizzy Gillespie first records " Night in Tunisia," NYC ( Vi 40-0130 )
1956--- Eighty well-known boycotters, including Rosa Parks, Martin Luther King, Jr., and Edward. Nixon marched to the sheriffs office in the Montgomery County, Alabama courthouse, where they gave themselves up for arrest. On Feb 20, 1956, white city leaders of Montgomery, Alabama, issued an ultimatum to black organizers of the three-month-old Montgomery bus boycott. They said if the boycott ended immediately there would be "no retaliation whatsoever." If it did not end, it was made clear they would begin arresting black leaders. Two days later, they were booked, finger printed and photographed. The next day the story was carried by newspapers all over the world.
1956 - For the first time, Elvis Presley hit the music charts as "Heartbreak Hotel" began to climb to number one on pop charts. It reached the top on April 11, 1956, and stayed there for eight weeks.
1956-Billboard reviews James Brown's debut record "Please, Please, Please": "A dynamic, religious fervor runs through the pleading solo here. Brown and the Famous Flames group let off plenty of steam.
1957---Top Hits
Too Much - Elvis Presley
Young Love - Tab Hunter
Love is Strange - Mickey & Sylvia
Young Love - Sonny James
1957- In a small club in Blytheville, Arkansas, Jerry Lee Lewis plays "Whole Lotta Shakin' Goin' On." Although Lewis did not write the tune, it was a favorite of his since he first heard it a year earlier. This is the first time Lewis adds his own words to replace those he has forgotten.
1957-Famed US dance instructor Arthur Murray reported that enrollment in his dance studios has increased ten percent since the "rock and roll craze" has swept the country.
1957-The Film "Don't Knock the Rock," featuring appearances by Alan Freed, Little Richard and Bill Haley, opens at the Paramount Theatre in New York.
1958-The Silhouettes topped Cash Box Magazine's Best Sellers Chart with "Get A Job" after Dick Clark started playing it on his TV show, American Bandstand. The group got their name from the 1957 song by The Rays, (covered by Herman's Hermits in the 60's) and the inspiration for the tune came from writer Rick Lewis' mother, when she chided her son to "get up in the morning and go out and get a job".
1958-Roy Hamilton's "Don't Let Go" becomes the first stereo single to reach the Billboard chart when it entered at #13.
1958 - Roy Hamilton's record, "Don't Let Go", hit #13 for its first week on record charts, making it the first stereo record to make the pop music charts. The year 1958 saw several stereo recordings, including: "Hang Up My Rock and Roll Shoes" by Chuck Willis, "Yakety Yak" by the Coasters, "Born Too Late", by The Poni-Tails, "It's All in the Game" by Tommy Edwards and "What Am I Living For" by Chuck Willis.
1959 -The first running of the Daytona 500, the race that has become the most important event on the NASCAR calendar took place at the newly-opened Daytona International Speedway in Florida. Drivers lee Petty and Johnny Beauchamp crossed the finished line in what appeared to be a dead heat, but photographs and film, examined later, showed Petty to be the winner.
1960-"Theme from A Summer Place" by Percy Faith began its nine week run at the top of the Billboard singles chart. It remains the longest-running number-one instrumental in the history of the chart and brought Faith a Grammy Award for Record of the Year in 1961.
1965---Top Hits
This Diamond Ring - Gary Lewis & The Playboys
My Girl - The Temptations
The Jolly Green Giant - The Kingsmen
I've Got a Tiger by the Tail - Buck Owens
1965 - In the Bahamas, filming got underway for the Beatles' second movie, "HELP!" Other scenes were shot in England and Austria. The film opened in North America in August.
1965 - The Rodgers and Hammerstein musical Cinderella, starring newcomer Lesley Ann Warren, debuted on CBS. It received a Nielsen rating of 42.3 and was among the highest-rating single programs in the history of television.
1968-Genesis, a group formed as a songwriters' cooperative by three English schoolboys, Peter Gabriel, Tony Banks and Mike Rutherford, release its first single, "The Silent Sun."
1969- The Foundations' "Build Me Up Buttercup" peaks at #3 on the pop chart
1969- Barbara Jo Rubin became the first woman jockey to win a thoroughbred horse race in the United States. She rode Cohesion to victory by a neck over Reely Beeg in the ninth race at Charles Town Race Track in W3est Virginia.
1969--FOX, WESLEY L. Medal of Honor
Rank and organization: Captain, U.S. Marine Corps, Company A, 1st Battalion, 9th Marines, 3d Marine Division. Place and date: Quang Tri Province, Republic of Vietnam, 22 February 1969. Entered service at: Leesburg, Va. Born: 30 September 1931, Herndon, Va. Citation: For conspicuous gallantry and intrepidity at the risk of his life above and beyond the call of duty while serving as commanding officer of Company A, in action against the enemy in the northern A Shau Valley. Capt. (then 1st Lt.) Fox's company came under intense fire from a large well concealed enemy force. Capt. Fox maneuvered to a position from which he could assess the situation and confer with his platoon leaders. As they departed to execute the plan he had devised, the enemy attacked and Capt. Fox was wounded along with all of the other members of the command group, except the executive officer. Capt. Fox continued to direct the activity of his company. Advancing through heavy enemy fire, he personally neutralized 1 enemy position and calmly ordered an assault against the hostile emplacements. He then moved through the hazardous area coordinating aircraft support with the activities of his men. When his executive officer was mortally wounded, Capt. Fox reorganized the company and directed the fire of his men as they hurled grenades against the enemy and drove the hostile forces into retreat. Wounded again in the final assault, Capt. Fox refused medical attention, established a defensive posture, and supervised the preparation of casualties for medical evacuation. His indomitable courage, inspiring initiative, and unwavering devotion to duty in the face of grave personal danger inspired his marines to such aggressive action that they overcame all enemy resistance and destroyed a large bunker complex. Capt. Fox's heroic actions reflect great credit upon himself and the Marine Corps, and uphold the highest traditions of the U.S. Naval Service.
1973-Roberta Flack receives a gold record for "Killing Me Softly With His Song" which was Number One for five weeks. It is rumored the quietly murdering artist in question is folkie Don McLean.
1973---Top Hits
Crocodile Rock - Elton John
Oh, Babe, What Would You Say? - Hurricane Smith
Dueling Banjos - Eric Weissberg & Steve Mandell
I Wonder if They Ever Think of Me - Merle Haggard
1974-- The first women's basketball game took place in Madison Square Garden and the management, convinced that the women couldn't draw a crowd, also scheduled a man's game afterwards. Following the women's game, the crowd of nearly 12,000 left and the men played before empty seats.
1980- the Miracle on Ice...The US Olympic hockey team upset the team form the Soviet Union, 4-3 on the Lake Placid Winter Games to earn a victory often called the "Miracle on Ice." the Americans went on to defeat Finland two days later and win the gold medal. The lit the fire at this year's winter games in Salt Lake City, Utah.
1981- the Duke Ellington musical "Sophisticated Ladies," starring Phyllis Hyman, opened on Broadway. The Grammy's are awarded: Tracy Chapman wins Best New Artist; Bobby McFerrin's "Don't Worry Be Happy" wins Best Song and Record and Jethro Tull wins the first Hard Rock/Metal Grammy.
1981---Top Hits
9 to 5 - Dolly Parton
I Love a Rainy Night - Eddie Rabbitt
Woman - John Lennon
Southern Rains - Mel Tillis
1986 - A twelve siege of heavy rain and snow, which produced widespread flooding and mudslides across northern and central California, finally came to an end. The storm caused more than 400 million dollars property damage. Bucks Lake, located in the Sierra Nevada Range, received 49.6 inches of rain during the twelve day period.
1989---Top Hits
Straight Up - Paula Abdul
Wild Thing - Tone Loc
Born to Be My Baby - Bon Jovi
Big Wheels in the Moonlight - Dan Seals
1989-The Grammys are awarded: Tracy Chapman wins Best New Artist; Bobby McFerrin's "Don't Worry Be Happy" wins Best Song and Record and Jethro Tull wins the first Hard Rock/Metal Grammy
1989 - Strong northwesterly winds ushering cold arctic air into the north central U.S. produced snow squalls in the Great Lakes Region, with heavy snow near Lake Michigan. Totals in northwest Indiana ranged up to 24 inches at Gary, and up to 16 inches buried northeastern Illinois.
1992 - Kristi Yamaguchi of the United States won the gold medal in women's figure skating at the Albertville Olympics. Although she fell while performing a triple loop, she committed far fewer errors than her rivals, thus getting the gold medal. Midori Ito of Japan won the silver, Nancy Kerrigan of the United States the bronze. "Yamaguchi crafted her title on a feathery vision of artistic precision and elegance, with near total disdain for the latest trends in acrobatic jumping," wrote Michael Janofsky in the New York Times.
1994-- The Church of England announced officially that it would ordain women as priests. The first ordination of the 1,200 women in line for priesthood occurred 03-12-1994, with the first woman celebrating communion 03-13-1994, British Mother's day. The U.S. Episcopal Church had ordained 1,031 women by the time of the Church of England announcement. Thirty-five Anglican priests announced they would leave the church, some saying they would join the Roman Catholic Church and predicting as many as one-third of the men would leave over the ordination of women. It did not occur.
1995---Top Hits
Take A Bow- Madonna
Creep- TLC
On Bended Knee- Boyz II Men
Another Night- Real McCoy
--------------------------------------------------------------

Winter Poem
George Washington
a poem by James Russell Lowell
Soldier and statesman, rarest unison;
High-poised example of great duties done
Simply as breathing, a world's honors worn
As life's indifferent gifts to all men born;
Dumb for himself, unless it were to God,
But for his barefoot soldiers eloquent,
Tramping the snow to coral where they trod,
Held by his awe in hollow-eyed content;
Modest, yet firm as Nature's self; unblamed
Save by the men his nobler temper shamed;
Never seduced through show of present good
By other than unsetting lights to steer
New-trimmed in Heaven, nor than his steadfast mood
More steadfast, far from rashness as from fear,
Rigid, but with himself first, grasping still
In swerveless poise the wave-beat helm of will;
Not honored then or now because he wooed
The popular voice, but that he still withstood;
Broad-minded, higher-souled, there is but one
Who was all this and ours, and all men's - Washington
(note: Lowell was born on February 22, 1819,
but is perhaps best know for his biography
of Abraham Lincoln---)
--------------------------------------------------------------

SuDoku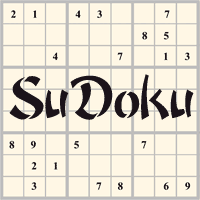 The object is to insert the numbers in the boxes to satisfy only one condition: each row, column and 3x3 box must contain the digits 1 through 9 exactly once. What could be simpler?
http://leasingnews.org/Soduku/soduko-main.htm
--------------------------------------------------------------

Daily Puzzle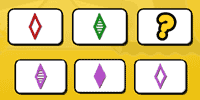 How to play:
http://www.setgame.com/set/puzzle_frame.htm
Refresh for current date:
http://www.setgame.com/set/puzzle_frame.htm
--------------------------------------------------------------


http://www.gasbuddy.com/
http://www.gasbuddy.com/GB_Map_Gas_Prices.aspx
http://www.gasbuddy.com/GB_Mobile_Instructions.aspx
--------------------------------------------------------------

Weather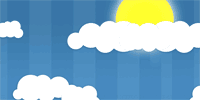 See USA map, click to specific area, no commercials
--------------------------------------------------------------

Traffic Live---
Real Time Traffic Information
You can save up to 20 different routes and check them out with one click,
or type in a new route to learn the traffic live
--------------------------------