Sales Account Executives: Jacksonville, FL/Philadelphia, PA.

Small ticket Direct Lender with broad funding capabilities and exceptional vendor service. Join an experienced management team in a dynamic growth environment.
E-mail resume to: garyshivers@navitaslease.com
Navitas Lease Corp is a top leader in the equipment financing industry. We offer solutions to small-to-medium-sized businesses looking to acquire and finance equipment.
Friday, February 11, 2011

Today's Equipment Leasing Headlines

Classified Ads---Credit
Arvest Leasing Prez retires from Air Force after 27 yrs service
Leasing Company Stock---Thursday, 4pm
Marquette Equipment Finance Joins "Funder 'A' List"
New Hires---Promotions
Who's on top in Leasing News Media
Jim Merrilees Brings Site Inspection Up & Running
Egan Pulls Out All the Stops!
Classified Ads--- Help Wanted
Saluting Leasing News Advisor Phil Dushey
Mooresville, North Carolina Adopt-a-Dog
Valentine's DVD Special—Hollywood, the Dream Factory
Recommendations by Fernando Croce
Client Looking For a Leasing Attorney
News Briefs---
Mortgage rates reach 10-month high
Round Table Pizza files for Chapter 11 bankruptcy
Amazon closing Texas distribution center amid tax dispute
Fans left out of Super Bowl file class action lawsuit
Broker/Funder/Industry Lists | Features (collection)
Top Ten Stories Chosen by Readers | Top Stories last six months
Obama plan to get wireless Internet to 98%of US
You May have Missed---
California Nuts Briefs---
"Gimme that Wine"
This Day in American History
SuDoku
Daily Puzzle
GasBuddy
Weather, USA or specific area
Traffic Live----

######## surrounding the article denotes it is a "press release" and was not written by Leasing News nor information verified, but from the source noted. When an article is signed by the writer, it is considered a "by line." It reflects the opinion and research of the writer. It is considered "bias" as it is the writer's viewpoint.

[headlines]
--------------------------------------------------------------
[headlines]
--------------------------------------------------------------

### Press Release ############################

Arvest Leasing Prez retires from Air Force after 27 years of service
Kyle W. Gilliam, CLP, deployed in 1999-2000 to the Middle East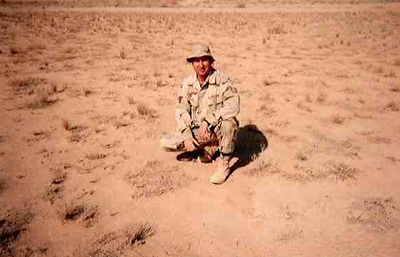 Kyle W. Gilliam, CLP, deployed in 1999-2000 to the Middle East

Ft. Smith, Ark. - Twenty-seven years after enlisting in the Arkansas Air National Guard on his 17th birthday, Kyle W. Gilliam, Certified Lease Professional (CLP) and president of Arvest Equipment Finance is retiring from military service on March 6th, 2011.
Master Sergeant Gilliam's most recent duty assignment was with the 188th Fighter Wing located in Fort Smith, Arkansas, where he worked in the Civil Engineering Squadron as the Operations Superintendant. "Kyle is an outstanding example of what today's citizen soldier is all about. I wish him the best in his retirement and continued success in his banking career," said Vincent S. Langdon, Lt. Col 188th Force Support Squadron Commander.
Prior to his assignment at the 188th Fighter Wing, Master Sergeant Gilliam was assigned to Joint Forces Headquarters located on Camp Robinson in North Little Rock, Arkansas. There, Master Sergeant Gilliam served as the First Sergeant and was the liaison for the safety program for the Arkansas Air National Guard.
During his enlistment with the Arkansas Air National Guard, Master Sergeant Gilliam was deployed to Central America, Europe, and the Middle East, along with many different stateside missions. Master Sergeant Gilliam has been awarded the Air Force Commendation Medal, Air Force Achievement Medal, Air Reserve Forces Meritorious Service Medal, National Defense Service Medal, Global War on Terrorism Service Medal, Air Force Longevity Service Medal, Armed Forces Reserve Medal and the Arkansas Service Medal. His professional military education includes graduating from the Non-Commission Officers Academy and The Community College of the Air Force.
Col. Tom Anderson, Wing Commander 188th Fighter Wing reflected on Master Sergeant Gilliam's career, "MSgt Kyle Gilliam has been an outstanding asset to the 188th Fighter Wing, our state, and our nation. Kyle has done whatever asked of him by his country. Every assigned job and task he executed with professionalism and perfection."

Col. Anderson continued, "Kyle is to be thanked for his great service to our country. Being a citizen soldier is difficult as the soldier has to constantly balance, family, employer, and the military. I have had the privilege of working closely with Kyle over the years and without doubt, he will be tough to replace. The quintessential citizen solder, he excelled at everything he did and helped the 188th Fighter Wing accomplish its mission."
Kyle W. Gilliam, CLP
President
Arvest Equipment Finance
Office: 479-573-1651
Fax: 479-573-1655
1-866-745-1487
KGILLIAM@arvest.com
www.arvestleasing.com
#### Press Release #############################
[headlines]
--------------------------------------------------------------

Leasing Company Stock---Thursday, 4pm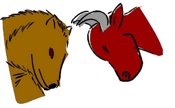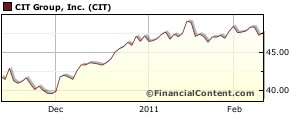 CIT GROUP, INC (NYSE: CIT)
Last Trade: 47.41
Change: Up 0.24 (0.51%)
Prev Close: 47.17
Open: 46.92
Day's Range: 46.60 - 47.58
52wk Range: 30.00 - 49.57
Volume: 1,116,829
Avg. Vol. (3m): 1,247,290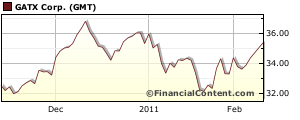 G A T X CP (NYSE: GMT)
GATX Corporation Common Stock
(NYSE: GMT )
Last Trade: 35.32
Change: Up 0.33 (0.94%)
Prev. Close: 34.99
Open: 34.81
D ay's Range: 34.80 - 35.97
52wk Range: 25.40 - 36.93
Volume: 415,435
Avg. Vol. (3m): 315,786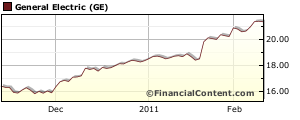 GEN ELECTRIC CO(NYSE: GE)
General Electric Company Common
Last Trade: 21.27
Change: Down 0.04 (0.19%)
Prev. Close: 21.31
Open: 21.17
Day's Range: 20.94 - 21.31
52wk Range: 13.75 - 21.43
Volume: 50,183,612
Avg. Vol. (3m): 59,340,200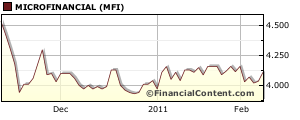 MicroFinancial Incorporated (Nasdaq GM: MFI)
Last Trade: 4.10
Change: Up 0.0750 (1.86%)
Prev. Close: 4.03
Open: 4.14
Day's Range: 4.02 - 4.14
52wk Range: 3.06 - 4.74
Volume: 12,300
Avg. Vol. (3m): 7,758
Chesswood Income Fund (Pawnee Corp.) (CHW.UN)
(Canadian monetary, www.tmx.com)
8.00
Change: 0.200 (-2.44%)
Day's Range: 8.00 - 8.2
52wk Range: 3.95 - 8.2
Volume: 14,090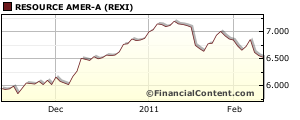 Resource America, Inc.(Nasdaq GS: Rexi)
(LEAF Corp; LEAF Commercial Credit)
Last Trade: 6.51
Change: Down 0.03 (0.46%)
Prev. Close: 6.54
Day's Range: 6.51 - 6.75
52wk Range: 3.50 - 7.47
Volume: 18,082
Avg. Vol. (3m): 51,209
((Please click on ad to learn more))
(Leasing News provides this ad "gratis" as a means
to help support the growth of Lease Police)

[headlines]
--------------------------------------------------------------

Marquette Equipment Finance Joins "Funder 'A' List"

A -Accepts Broker Business | B -Requires Broker be Licensed |
C -Sub-Broker Program | D -"Private label Program" | E - Also "in house" salesmen
Funder List "A"
http://www.leasingnews.org/Funders_Only/Funders.htm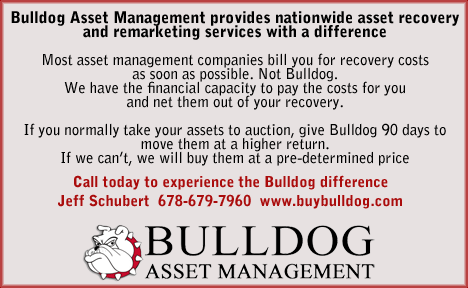 [headlines]
--------------------------------------------------------------

New Hires---Promotions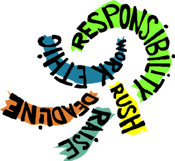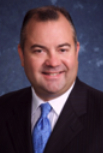 Michael G. Coon has joined Orion First Financial, Gig Harbor, Washington as Vice President of Sales and Business Development. He previously Managing Member of Aurora Management Group LLC (January 2010-January 2011), Chief Financial Officer, LDS Investments (January 2010-November 2010), Executive Vice President, Enterprise Funding (January 2001-December, 2009), Vice-President, Business Development, Enterprise Capital (February, 1996-December, 2000 and Retail Loan Businesses Development Officer for FMB-First Michigan Bank (April, 1993-February, 1996.) He has served as Chairman of the 2009 National Association of Equipment Leasing Brokers Annual Conference in Las Vegas and was a Panelist on the 2009 Monitor Magazine Funding Source Round Table. He is a graduate of Central Michigan University with a BSBA, Finance and Marketing (1986-1988) and resides with his wife, Shea and daughter, Marianne, in Rockford, MI.
http://www.linkedin.com/pub/michael-coon/23/380/7b6

Lawrence D. Cooper has joined the Denver, Colorado office of Polsinelli Shughart PC law firm. He previously served as senior in-house counsel for Key Equipment Finance, Fifth Third Bank and most recently for Volvo Financial Services. He earned his law degree from the St. Mary's University School of Law in San Antonio and holds a bachelor's degree from Siena College in Loudonville, N.Y. He is an active member of the Equipment Leasing and Finance Association and its Rail, Air and Marine Subcommittee and the American Bar Association and its Commercial Financial Services Committee and Subcommittee on Aircraft Financing.
Gary Cropp was named Regional Sales Manager for ALLPRO Imaging, Melville, NY to manage sales in the healthcare markets for the western states. He previously built his own leasing company, Centaur Services, Inc. before merging with HPSC, Inc. He holds an M.A.E. Degree in Architectural Engineering and Business Finance & Computer Science Applications from Oklahoma State University and is a member of the National Equipment Finance Association.

Raymond W. Dusch has joined the law firm of LeClairRyan, New York, New York, as a partner on the firm's Banking Industry Team and Bank Finance and Lending Practice Area Team. He will be resident in the firm's New York City office. He has represented major financial institutions and lessors in the acquisition of leasing companies and the purchase and sale of lease portfolios, and all aspects of equipment and vehicle leasing, including lease documentation and lease financing, syndication and vendor leasing programs for banks, finance companies and major manufacturers, ranging from aircraft and rolling stock, to mainframe computers, automobiles, medical equipment and other commercial equipment.
Mr. Dusch is a member of the New York State Bar Association and the Association of Commercial Finance Attorneys, and is a former member of the Legal Committee of the Equipment Leasing and Finance Association. He is admitted to practice in New York and is a graduate of New York University's School of Law and New York University's Stern School of Business.
http://www.leclairryan.com/raymond-w-dusch/

Randy Zelin has joined Morritt Hock & Hamroff, LLP, Garden City, New York as a partner. A former prosecutor, Assistant District Attorney Nassau County (1988-1991) Mr. Zelin has handled numerous high profile cases. The scope of his practice is diversified, and includes securities fraud, insider trading, RICO, SEC, FINRA, Patriot & Sarbanes Oxley, tax fraud, mail/wire fraud, money laundering/structuring, bank fraud, mortgage fraud, bankruptcy fraud, antitrust & deceptive trade practices, public corruption, insurance fraud & abuse, as well as all other criminal law matters.

In addition to his practice, Mr. Zelin regularly appears as a legal analyst on FOX News, FOX Business, and FOX Radio to discuss noteworthy trials and legal issues. He has also appeared on the O'Reilly Factor, Geraldo at Large, Nancy Grace, Tru TV, CNN and CNN Headline News. He is a member of the National Association of Criminal Defense Lawyers and frequently provides lectures at continuing legal education programs on criminal law and procedure, and has taught as a guest instructor in various local law schools' trial advocacy programs, as well as for the National Institute for Trial Advocacy. He earned his J.D. from Touro College, Jacob D. Fuchsberg School of Law.
http://www.linkedin.com/pub/randy-zelin/12/940/34a
http://www.youtube.com/watch?v=xywto35Bbms&feature=related

John Pack has been named vice president of vendor development for PNC Equipment Finance, Mooresville, North Carolina, to develop the healthcare vendor financial group. He recently was director of business development with Key Equipment Finance (October 2006-January, 2011), Business Development Director, USXL (Currently EverBank) (October, 2004-October 2006), Business Development Director, Bank Capital Services Corp. (October, 200o-December, 2002), Regional Business Manager, Case (CNH) (May, 1998-October, 2000), Finance & Insurance Director, GMAC (July, 1980-May, 1998). He holds a bachelor of science in Finance from King's College.
http://www.linkedin.com/pub/john-pack/10/a5a/118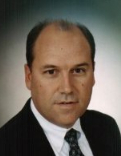 Jim Pulie has been appointed vice president of sales for People's Capital and Leasing, Waterbury, Connecticut, to develop PCLC's helicopter segment and regional fixed wing business, specializing in providing loan and lease financing solutions to owners and operators. Pulie has more than 20 years of aviation finance experience. He previously was Director, Aviation Finance for Webster Capital Finance(f/k/a/ Center Capital Corporation (May, 2005-January, 2011), National Sales manager, Helicopter Finance, Business Aircraft Group, for CIT Group, Inc. (February, 2004-May, 2005), Team Leader, Helicopter Finance, DaimlerChrysler Capital Services (debis Financial Services) (April, 2000-February, 2004), Sales Finance, UT Finance Corp., United Technologies (February, 1989-April 200), Field Service Rep/Manager, Donnelley Marketing (May,1985-February,1989).
He has an MBA, Finance, from the University of New Haven (1990-1993), and BS in Business Administration from University of Dayton (1981-1985).
http://www.linkedin.com/pub/jim-pulie/12/568/b32

Michelle Speranza has been promoted to marketing director at LEAF Commercial Credit, Philadelphia, Pennsylvania. She was senior marketing manager at LEAF Financial, joining the company in 2005.
http://www.linkedin.com/pub/michelle-speranza/24/98b/3bb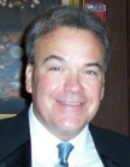 Bob Sommers has been appointed vice president of sales for People's Capital and Leasing, Waterbury, Connecticut, to develop PCLC's national business aircraft financing segment, specializing in fixed wing aviation assets via loan and lease structures for corporate and business owners. Sommers has more than 26 years of aviation finance experience. Prior to joining PCLC, he was Regional Sales Manager, TD Equipment Finance (July, 2008--January, 2011), Sales Director, Wachovia Equipment Finance (August, 2001-July, 2008), Regional Manger, CIT Group (November, 1988-2001). He is FINRA Certified (December, 2010) attending Ursinus College, Account (1985-1987), receiving a Bachelor's in Economics, Cum Laude, Temple University (1978-1982), Father Judge High School (1972-1976).
http://www.linkedin.com/pub/bob-sommers/14/92b/925

[
headlines]
--------------------------------------------------------------
Who's on top in Leasing News Media
(Ranked by Alexa/Google in sites visited,
the lower in number, the higher on the list)
While news editions are Monday-Wednesday-Friday and
most are daily, Leasing News remains #1

Alexa Ranks Leasing Media Web Sites
US rankings

| | | | | |
| --- | --- | --- | --- | --- |
| Rank | 2/9/2011 | 1/9/2011 | | |
| 1. | 31,540 | 30,201 | | www.leasingnews.org Leasing News |
| 2. | 66,738 | 88,465 | | www.monitordaily.com Monitor Daily |
| 3. | 111,972 | 74,494 | | www.lessors.com eLessors Networking Association |
| 4. | 149,859 | 181,740 | | www.elfaonline.org |
| 5. | 194,949 | 241,491 | | www.naelb.org* National Assoc. of Equip Leasing Brokers |
| 6. | 199,569 | 179,287 | | www.icba.org Ind Community Bankers of America |
| 7. | 249,413 | 310,459 | | www.nefassociation.org National Equipment Finance Assoc. |
| 8. | 302,628 | 267,184 | | www.Worldleasingnews.com World Leasing News |
| 9. | 523,459 | 302,046 | | www.clpfoundation.org CLP Foundation |
| 10. | 637,740 | no data | | www.cfa.com Commercial Finance Association |
| | | | | |
| | no data | no data | | www.executivecaliber.ws Exec Caliber-Jeffrey Taylor |
| | no data | no data | | wwww.leasefoundation.org Equip. Leasing & Fin Fndn |
| | no data | no data | | www.iicl.org Institute of International Container Lessors |
| | no data | no data | | www.aglf.org Assoc of Government Leasing Financing |
| | no data | no data | | www.Leasingpress.com Leasing Press |
| | no data | no data | | www.leasingnotes.com Leasing Notes |
| | no data | no data | | www.leaseassistant.org Lease Assistant |
| | no data | no data | | www.leasecollect.org Lean -Lease Enforcement Att Net |
| | no data | no data | | www.nationalfunding.org |
| | no data | no data | | www.lesseeadvocate.com Lessee Advocate |
| | no data | no data | | www.leasingavenues.com/Leasing Avenues |
Alexa Ranks Leasing Media Web Sites
World rankings

| | | | | |
| --- | --- | --- | --- | --- |
| Rank | 2/9/2011 | 1/9/2011 | | |
| 1. | 146,826 | 147,517 | | www.leasingnews.org Leasing News |
| 2. | 393,393 | 494,856 | | www.monitordaily.com Monitor Daily |
| 3. | 407,224 | 394,878 | | www.lessors.com eLessors Networking Association |
| 4. | 725,813 | 682,882 | | www.icba.org Ind Community Bankers of America |
| 5. | 745,428 | 783,969 | | www.elfaonline.org |
| 6. | 1,063,077 | 896,491 | | www.naelb.org* National Assoc. of Equip Leasing Brokers |
| 7. | 1,235,167 | 1,210,609 | | www.Worldleasingnews.com World Leasing News |
| 8. | 1,434,352 | 1,760,481 | | www.nefassociation.org National Equipment Finance Assoc. |
| 9. | 2,086,104 | 1,775,545 | | www.cfa.com Commercial Finance Association |
| 10. | 2,402,076 | 2,510,146 | | www.clpfoundation.org CLP Foundation |
| 11. | 2,907,889 | 3,010,451 | | wwww.leasefoundation.org Equip. Leasing & Fin Fndn |
| 12. | 3,562,771 | 5,758,457 | | www.nationalfunding.org |
| 13. | 5,331,543 | 10,552,487 | | www.leasingnotes.com Leasing Notes |
| 14. | 7,179,411 | 6,288,140 | | www.aglf.org Assoc of Government Leasing Financing |
| 15. | 7,874,674 | 10,769,339 | | www.Leasingpress.com Leasing Press |
| 16. | 8,233,859 | 10,023,252 | | www.iicl.org Institute of International Container Lessors |
| 17. | 10,631,015 | 14,396,666 | | www.leasingavenues.com/ Leasing Avenues |
| 18. | 12,037,878 | 21,892,297 | | www.lesseeadvocate.com Lessee Advocate |
| 19. | 14,559,970 | 14,371,680 | | www.leasecollect.org Lean -Lease Enforcement Att Net |
| | no data | no data | | www.executivecaliber.ws Exec Caliber-Jeffrey Taylor |
| | no data | no data | | www.leaseassistant.org Lease Assistant |
www.assetfinanceinternational.com has a new url address and is "too young" an address to rate. www.leasinglife.co.uk is a section of http://www.vrl-financial-news.com/ and the rating is not accurate as it gives the rating not of the leasing site specifically, but the entire financial site, and therefore is not in the count.
David G. Mayer's Business Leasing and Finance News is not included in the Alexa report list as it does not have its own individual site and Alexa finds Patton Boggs, LLP Attorneys at Law. The rating is not valid as it includes all those who visit and communicate with the law firm. When Business Leasing and Finance News has its own individual web site, it will be included in the Alexa survey.
*It should be noted that NAELB web site "list serve" requires logging onto their site, meaing their e-mails are counted as a visit to the site, whereas they are "list serve" communication. These are technically visits to the web site, but primarily to use "list serve."
The Alexa tool bar works on most browsers. They are partnered with Google.
You may download their free tool bar A graph and analysis of the last three months are available.
[
headlines]
--------------------------------------------------------------
Leasing Industry Help Wanted


Vehicle Lenders Group, LLC is looking for dynamic sales associate. Either work out of one of our offices in Calif. , Dayton, or Oyster Bay, NY or your own office.
Draw w/benefits after three month probation period.
Must have excellent references, honest, self motivated, able to generate $500,000 a month by the end
of 12 months of employment.
Curt Webster, CVLE 516-922-7447 ext 104
Sales Account Executives: Jacksonville, FL/Philadelphia, PA.

Small ticket Direct Lender with broad funding capabilities and exceptional vendor service. Join an experienced management team in a dynamic growth environment.
E-mail resume to: garyshivers@navitaslease.com
Navitas Lease Corp is a top leader in the equipment financing industry. We offer solutions to small-to-medium-sized businesses looking to acquire and finance equipment.

Business Development/Credit Experience
3+ yrs. equip. finance, sales, marketing, credit.
Base plus incentive commission full benefits
with 401K plan. Resume/Ref. to rose@warrencapital.com
Warren Capital is a 27 year old, well-established
financial company located in Novato, California
www.warrencapital.com
Please see our Job Wanted section for possible new employees.
[headlines]
--------------------------------------------------------------

****Announcement**************************************

Jim Merrilees Brings Site Inspection Up & Running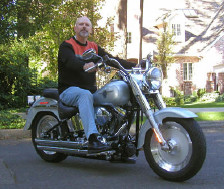 Leasing Industry Veteran Jim Merrilees has announced that the Inspection Services division of RTR Services, in Salem, Oregon is up and running.

The new division will be able to assist brokers, lessors and funding sources. The division is run by Merrilees and he notes "...with help from capable people such as Wes Peterson and industry veteran Bob Liddell.
"Give me, Wes or Bob a call and we can help you with most any type of inspection.
"Combined with the traditional services of RTR there is no time during the lease/loan contract that we can't be of service," says Merrilees.
He also plugs readers to look for Inspection Services when attending the up-coming conferences at National Association of Equipment Leasing Brokers and National Equipment Association Conference.
He suggests contacting them for the details at 877-801-6670 or visit the web site at www.is-rtr.com.
**********Announcement*********************************

Egan Pulls Out All the Stops!
Gerry Egan, past president of the National Association of Equipment Leasing Brokers, now Executive Director of the National Equipment Finance Association, is pulling out all the stops for the March 17th conference in Scottsdale. He also gives credit to Kim King, Senior Association Coordinator "…who did the selling of it and I'm very proud to say that Kim --who is still an integral part of the association--- has done a great job and has sold more than double the number of Partner/Sponsor programs this year than she sold last year."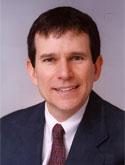 NEFA member, David Wiener, one of the contributors to the Alta Report, will be giving an oral report to the one to be published in the spring by Equipment Leasing & Finance Foundation on "The Place of the Independent Lessor 2011". He will be the key speaker on Friday, March 18th at the NEFA luncheon.
"Knowing the NEFA audience would be a prime beneficiary, I lobbied and obtained Foundation express permission to speak from the study even though it will be prior to the publish release," he told Leasing News.
Wiener was named by Leasing News as one of the top 25 Most Influential in the Leasing Industry.
"David Wiener structured and executed over 700 transactions totaling $2.3 billion. He has created full capital markets deal placement capabilities for 3 separate to 10 vendor finance organizations. In 1981 when the Economic Tax Recovery Act was enacted, Wiener engineered 47 tax benefit transfer leases - purportedly the most executed in the U.S. His transaction resume includes an aggregate of $195 million of financing for California's Bay Area Rapid Transit System and the New York Metropolitan Transit Authority."
http://www.thealtagroup.com/north-america/about/david-s-wiener

The co-author to the report, Mike Fleming, is past president of ELFA and also a Director in The Alta Group.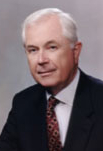 "Michael J. Fleming-- 27 year growing and serving the members of the Equipment Leasing and Finance Association and Foundation. A significant number of events, publications and training courses were launched, as well as media coverage, legislative activity in Washington and the fifty states, growing a professional 25 staff, the only association today not using a management firm. A visionary, Mr. Fleming, affected the direction of leasing for everyone in the industry."
http://www.thealtagroup.com/north-america/about/michael-j-fleming

Egan says the oral report will "...will focus on building, sustaining…and thriving; what ways does the Independent deliver value to their customers; how do independent companies really make money; secrets to independent's leadership and management success; and a lot more inside information."
"We're very pleased the Equipment Leasing and Finance Foundation is permitting NEFA's National Equipment Finance Summit to preview the findings of the Alta Group's report, "The Place of Independent Lessors—2011", and to have a speaker of David Wiener's experience and ability to deliver it.
"The information in this report will prove to be a critical planning tool for our members as our industry continues to pick up steam. This luncheon talk alone could make attending the Summit worthwhile for many attendees…and we do have a lot more there, too!"

He also has a new video on the conference:
Gerry Egan
Executive Director
Phone: 847-380-5050
Fax: 847-380-5055
E-Mail: GEgan@NEFAssociation.org
Kim King
Senior Association Coordinator
Cell: 760.574.6328 |
E-Mail: kking@nefassociation.org
****Announcements***************************************

[headlines]
--------------------------------------------------------------

Saluting Leasing News Advisor Phil Dushey
Phil is one of the original founding members of the Leasing News Advisory Board.

Philip Dushey
Global Financial Services
1 State Street
New York NY 10004
Email:phil@gbtsinc.com
Phone 212-480-4900
www.globalbrokersystems.com
www.globaleasing.com
www.globalchurchfinancing.com
Phil Dushey has been active in the finance and leasing industry for the over 35 years. His first company was Global Financial Services, which is still active and successful today. Global specializes in all types of financing such as equipment leasing, accounts receivable financing, debt restructuring, and establishing lines of credit. Mr. Dushey feels that to be competitive in today's expanding financial climate a company must be able to service all of his clients needs not just equipment leasing.

In 1989, Mr. Dushey saw a need for a company that would serve the needs of churches, synagogues, mosques, and other places of worship throughout the country for equipment Leasing. At the time, most financing sources were reticent regarding religious institutions. He then formed Global Church Financing. It continues to be the leading company in providing financing to churches and other religious institutions today.
In 2003, Mr. Dushey fulfilled one of his lifelong dreams and formed Global Broker Training Systems. He believes it is the most comprehensive and successful training school in the country to train people who want to enter the finance and leasing business. The program includes everything they need to enter the business. He says he very much enjoys teaching how to make money in the finance industry based on 35 years of experience.
Mr. Dushey is a founding member of the National Association of Equipment Leasing Brokers. He has been a member and speaker at many leasing organizations for several years.
He and his wife Laurie have been married for 41 years, with six grandchildren, three boys and three girls age 3, 5, 7, 9, 11, and 15.
[headlines]
--------------------------------------------------------------

Mooresville, North Carolina -- Adopt-a-Dog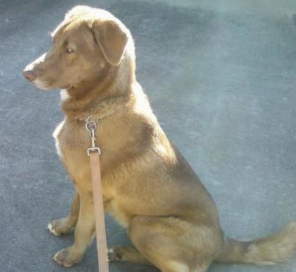 Brody
Pet ID: jg111210
• Spayed/Neutered
• Up-to-date with routine shots
Labrador Retriever/Alaskan Malamute Mix
Extra Large • Young • Male
"Meet Brody - the gentle giant! Brody was lingering at the shelter for over a month and even went to an event at a local mall where he was loved on by everyone. Brody weighs in at 87 lbs. He has one blue eye and one brown eye and a gorgeous chocolate colored coat. Brody knows how to sit, raise his paw and loves to fetch! Brody is approx 11 months old, fully vetted, microchipped, neutered and started on heartworm prevention. His adoption fee is $150. He LOVES to play with other dogs, but keep in mind that he is very tall, so any play partner should be of similar size."
Lake Norman Animal Rescue
Mooresville, NC
e-mail for fast response
lknrescue@yahoo.com
LNAR brings animals available for adoption to PetSmart in Mooresville on the first and third Saturday of each month from 10 AM to 2 PM.
For more info on adoption please visit our website at www.lknrescue.org.
John Kenny Receivables Management

• End of Lease Negotiations & Enforcement • Fraud Investigations
• Credit Investigations • Asset Searches
• Skip-tracing • Third-party Commercial Collections

john@jkrmdirect.com | ph 315-866-1167| www.jkrmdirect.com
(Leasing News provides this ad as a trade for investigations
and background information provided by John Kenny)
[headlines]
--------------------------------------------------------------

Leasing News: Fernando's View
By Fernando F. Croce


Valentine's Day Special
From classics like "Gone With the Wind" to recent hits like "The Notebook," romance has long played an integral role in the magic of movies. With Valentine's Day just around the corner, check out Netflix's collection of romantic favorites, and settle down with a movie to go with the flowers and heart-shaped chocolates.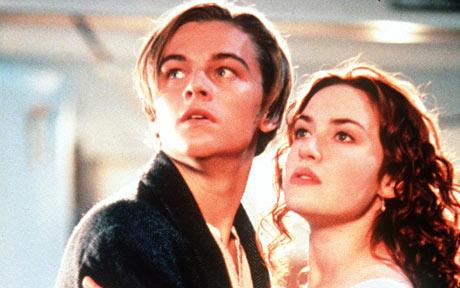 Titanic (James Cameron, 1997): Long known for such muscular action extravaganzas as "Aliens" and "The Terminator," director James Cameron became a staple of modern romantic cinema with this hugely popular tale, which would go on to become history's biggest box-office hit. Structured as an old woman's remembrance, it follows Rose (Kate Winslet), an aristocratic young woman who in the early 1900s falls in love with Jack (Leonard DiCaprio), a poor but proud artist. The only problem is that their meeting takes aboard the Titanic, the doomed vessel that's scheduled for a rendezvous of its own with an iceberg. Is the young couple's bond strong enough to survive a historical disaster? The film's blend of special-effects and unapologetic emotion made it a sensation all over the world.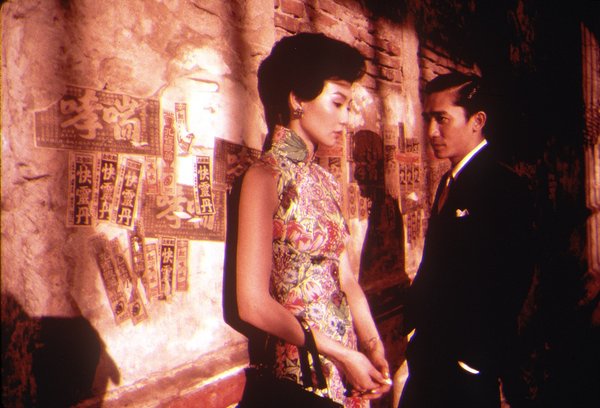 In the Mood for Love (Wong Kar-wai, 2000): One of the most exciting filmmakers to emerge in the last twenty years, Wong Kar-wai has always had a knack for exuberant feelings and reckless romanticism. It's ironic, then, that one of his most remarkable movies revolves around an affair that remains chastely unconsumed. Set in Hong Kong during the 1960s, the movie traces the intense yet delicate relationship that gradually grows between two married neighbors, Chow (Tony Leung Chiu Wai), a newspaper editor, and Mrs. Chang (Maggie Cheung), a diplomat's secretary. Living in the same crowded building, they find comfort in each other's company even as their emotions grow stronger. What follows is a gorgeously choreographed dance of restraint and passion that will linger in the heart of cinematic lovers everywhere.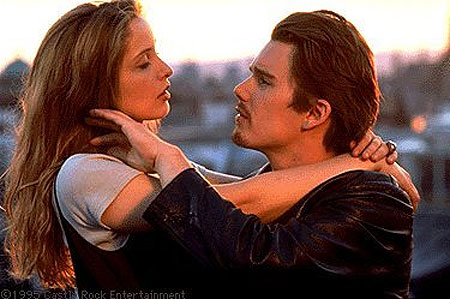 Before Sunrise (Richard Linklater, 1995): Can love at first sight still exist today? That's the question asked by acclaimed independent director Richard Linklater ("Dazed and Confused") in this affecting romantic-drama set between two strangers in Europe. Jesse (Ethan Hawke), an American tourist, and Celine (Julie Delpy), a French student, meet while traveling by train to Vienna. The chance encounter grows into something deeper as the two spend time together while waiting for their respective flights and take in the sights and history of the city. Sharing their beliefs, joys and dilemmas, they discover that they may be each other's soul mate. But what will the following day bring? Endearingly acted and directed with sensitivity and a sense of subtle emotional urgency, this makes for a deeply affecting date movie.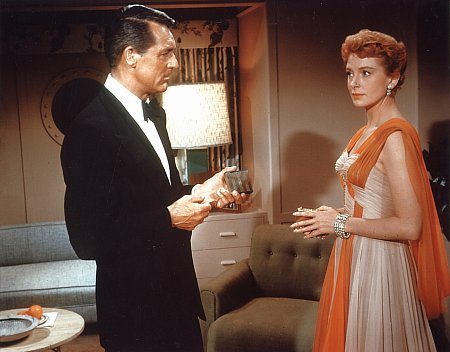 An Affair to Remember (Leo McCarey, 1957): Director Leo McCarey ("The Awful Truth") was so taken by this story of unlikely romance that he filmed it twice: once in 1939 as "Love Affair," with Charles Boyler and Irene Dunne, and again nearly two decades later as this shimmering Valentine's Day favorite. Nickie (Cary Grant) is an artist who's become jaded due to his easy life. Terry (Deborah Kerr) is a singer engaged to be married. The two fall in love while on a transatlantic cruise, and make plans to meet again months later at the Empire State Building. When tragedy suddenly intervenes, however, the two see the power of their bond severely tested. A warm and engaging classic that has through the years received sighs and tears from audiences.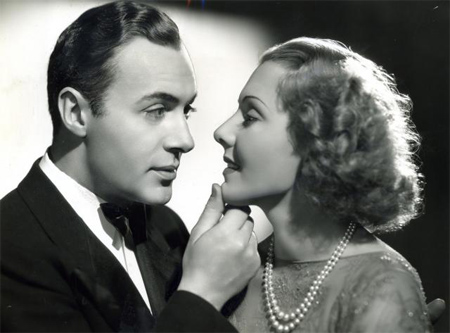 History Is Made at Night (Frank Borzage, 1937): "Souls are made great through love and adversity." So said Frank Borzage, one of the screen's pioneering romantics and director of this dazzling blend of melodrama, comedy, and lyricism. While trying to get away from her dour ex-husband, Irene (Jean Arthur) meets Paul (Charles Boyer), the elegant headwaiter at a Parisian restaurant. They fall madly in love, but Irene's jealous former flame (Colin Clive) is ready to go to murderous extremes to ensure that she remains by his side. Building up to a climax that pits the couple's love against a shipwreck and clearly influenced "Titanic," this is a one-of-a-kind, unfairly forgotten gem that should remind modern viewers why Hollywood was originally known as the Dream Factory.
Client Looking For A Leasing Attorney
Birmingham, Alabama
The lawyers of Marks & Weinberg, P.C. have over 30 years experience in dealing with virtually every type of equipment financing and are recognized throughout the industry for prompt, practical solutions and exemplary service. They offer cost-conscious, effective lease enforcement and good counsel.
Email: Barry@leaselawyer.com
Website: www.leaselawyers.com
California, National: city: Riverside
Ellen Stern - get results, reasonable pricing; numerous industry contacts, nearly 30 yrs exp.in SoCal, 20 yrs equip.: CFL license specialist, documentation, work-outs, litigated collections, recoveries; deal-maker.
Email: leaselaw@msn.com


Kenneth C. Greene
California & Nevada
Hamrick & Evans, LLP, Universal City , LA; San Francisco Bay
Area, No.Calif. & Nevada. Call for free consultation (828)763-5292 or (415) 806-2254,
kgreene@hamricklaw.com

Connecticut, Southern New England:
EVANS, FELDMAN & BOYER, LLC Collections, litigation, documentation, portfolio sales and financing, bankruptcy. We represent many of the national and local leasing companies doing business in this state. Past chairman EAEL legal committee. Competitive rates.
email: rcfeldman@snet.net
Los Angeles, Southern CA
Seasoned attorney representing secured creditors in auto finance and truck/equipment lease industry. Bankruptcy and State Court litigation. Vincent V. Frounjian (818) 990-0605 or email: vvf@pacbell.net.

Encino, California: Statewide "ELFA"
Hemar, Rousso & Heald, LLP 30 yr excellent reputation Lessor representation commercial litigation, debt collection, and bankruptcy.
Call Stephen E. Jenkins Esq (818) 501-3800

Los Angeles, Statewide: CA. "ELFA" Aggressive creditors rights law firm specializing in equipment leasing handling collection matters on a contingency, fixed fee or hourly cbasis. email:RGarwacki@prodigy.net


Los Angeles -statewide: CA "ELFA"
Practice limited to collections, bankruptcy and problem accounts resolution. Decades of experience. 10-lawyer firm dedicated to serving you. Call Ronald Cohn, Esq. (818)591-2121 or email. Email: rrcohn@aol.com

Long Beach, CA
Wagner & Zielinski, successfully representing lessees/ lessors. Not a member of any leasing organization, therefore not beholden to special interests. Richard Wagner
(562) 216-2952 www.wzlawyers.com

Long Beach CA.
Paul Bent -- 30 years experience in all forms of equipment leasing, secured lending, and asset based transactions, from analysis and deal structuring to contract negotiations to closing to private dispute resolution. (562) 426-1000
www.paulbent.com

Law Firm - Service, Dallas, TX. "ELFA"
Mayer regularly practices in leasing, secured financing, project development and finance and corporate finance.
email: dmayer@pattonboggs.com
Website: www.pattonboggs.com

National: Coston & Rademacher: Business attorneys serving the lease-finance industry since 1980. Transactional, documentation, corporate/finance, workouts, litigation, bankruptcy, portfolio management. Chicago-based national practice. Jim Coston, CLP (Members: ELFA, NEFA).
email: Jcoston@costonlaw.com
Website:www.costonlaw.com

National: The OMEGA Network Group-nationwide legal representation of small and mid ticket equipment lessors-flat fee bankruptcy & replevin, contingent collection,
billable litigation (704-969-3280)
tong_92@yahoo.com


St. Louis County , MO. - statewide:
Schultz & Associates LLP., collections, negotiation, and litigation. Also register and pursue recovery on foreign judgments. Contingency and reasonable hourly rates.
Ronald J. Eisenberg, Esq. (636) 537-4645 x108
reisenberg@sl-lawyers.com
www.sl-lawyers.com
NJ,De,Pa: Specializing in leased equipment/secured transactions. Collections, replevins/workouts reasonable rates. Sergio Scuteri/Capehart & Scratchard, PAsscuteri@capehart.com / www.capehart.com
Thousand Oaks, California:
Statewide coverage Spiwak & Iezza, LLP 20+ years experience,Representing Lessors banks in both State/ Federal Courts/ all aspects of commercial leasing litigation.
Nick Iezza 805-777-1175
niezza@spiwakandiezza.com






Comprehensive personal property tax outsourcing services
We accept file exports and integrate personal property tax information with all lease management or accounting software. No other firm offers the combination of individual attention, software capabilities expertise, "full disclosure" and web port accessibility to information more than we do.

Click here to learn what our clients say about our service
Gary DiLillo, President 216-658-5618 or gary@avptc.com


News Briefs----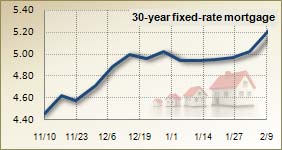 Mortgage rates reach 10-month high

Round Table Pizza files for Chapter 11 bankruptcy

Amazon closing Texas distribution center amid tax dispute

Fans left out of Super Bowl file class action lawsuit


You May have Missed---
Obama touts plan to get wireless Internet to 98% percent of US
http://www.washingtonpost.com/wp-dyn/content/article/2011/02/10/AR2011021005765.html-


California Nuts Briefs---

Sonoma County's tourism industry rebounds
http://www.pressdemocrat.com/article/20110210/BUSINESS/110219961/1350?Title=
Sonoma-County-s-tourism-industry-rebounds


"Gimme that Wine"

Washington Wine Industry Grows
http://www.winesandvines.com/template.cfm?section=news&content=83855&htitle=
Washington%20Wine%20Industry%20Grows

Harvest takes $142 million toll on California North Coast growers
http://www.pressdemocrat.com/article/20110210/BUSINESS/110219952/1350?Title=Harvest-takes-142-million-toll-on-North-Coast-growers
Preliminary Report: California Crushes 3.58 Million Tons of Wine Grapes in 2010
http://www.winebusiness.com/news/?go=getArticle&dataid=83905
Chateau Ste. Michelle dominates Riesling market
http://www.thenewstribune.com/2011/02/09/1536791/ste-michelle-dominates-riesling.html#


Free Mobile Wine Program
http://leasingnews.org/archives/Feb2010/2_26.htm#mobile
Wine Prices by vintage
http://www.winezap.com
US/International Wine Events
http://www.localwineevents.com/
Winery Atlas
http://www.carterhouse.com/atlas/\
Leasing News Wine & Spirits Page
http://two.leasingnews.org/Recommendations/wnensprts.htm
[headlines]
----------------------------------------------------------------

This Day in American History
1751- the first hospital to open in the United States was the Pennsylvania Hospital, opened in Philadelphia, PA, through the efforts of Benjamin Franklin and Dr. Thomas Bond. A temporary hospital was erected in 1751 in a private house on High ( now Market ) Street before the permanent building opened on February 11,1752. This was the first hospital to give free treatment to the poor and to offer humane treatment to the insane.
1790 -- Pennsylvania Society of Friends petition Congress to emancipate slaves.
1801- President elected by the House of Representatives. The House of Representatives started debating who would be president.. After the election of 1800, the electoral vote stood as follows: Thomas Jefferson 72, Aaron Burr 73, John Adams 65, Charles Cotesworht Pinckney 64, and John Jay 1. It was quite a debate, with Alexander Hamilton working behind the scenes to elected Thomas Jefferson. Hamilton detested Burr and his principals, who's dislike for each other led Aaron Burr to challenge him to a pistol duel on July 11, 1804. There were 35 ballots, all deadlocked as each state had one vote. On the 36th ballot, February 17, barely two weeks before a new president was to be inaugurated, Jefferson was elected President. Delaware and South Carolina cast blank ballots, with the result that the vote was 10 states for Jefferson and 4 for Burr. Aaron Burr was elected vice-president.
1805 --Sacajawea gives birth to Jean-Baptist Charbonneau while leading Lewis & Clark Expedition . Mother and son both were invaluable to the expedition. As hoped, Sacagawea's services as a translator played a pivotal role in securing horses from the Shoshone. Jean Baptiste's presence also proved unexpectedly useful by helping to convince the Indians the party encountered that their intentions were peaceful-no war party, the Indians reasoned, would bring along a mother and infant. When the Corps of Discovery returned east in 1805, Charbonneau, Sacagawea, and Jean Baptiste resumed the fur-trading life. Little is known of Sacagawea's subsequent fate, though a fur trader claimed she died of a "putrid fever" in 1812 at a Missouri River trading post. True to a promise he had made to Sacagawea during the expedition, Clark paid for Jean Baptiste's education at a St. Louis Catholic academy and became something of an adoptive father to the boy. A bright and charismatic young man, Jean Baptiste learned French, German, and Spanish, hunted with noblemen in the Black Forest of Germany, traveled in Africa, and returned to further explore the American West. He died in 1866 en route to the newly discovered gold fields of Montana.
1808 - Judge Jesse Fell experimentally burned anthracite coal to keep his Wilkes-Barre, Pennsylvania home warm on this winter day. He showed how cleanly and cheaply the coal burned as heating fuel. As a result, that area of northeast Pennsylvania would become an important coal mining area for generations. Those who came to the area to work the coal mines were called 'coal crackers'.
1811- President Madison prohibits trade with Britain for 3rd time in 4 years. On June 1, 1812, he asked Congress to declare war. The young Nation was not prepared to fight; its forces took a severe trouncing. The British entered Washington and set fire to the White House and the Capitol. But a few notable naval and military victories, climaxed by Gen. Andrew Jackson's triumph at New Orleans, convinced Americans that the War of 1812 had been gloriously successful. An upsurge of nationalism resulted. The New England Federalists who had opposed the war--and who had even talked secession--were so thoroughly repudiated that Federalism disappeared as a national party.
http://www.whitehouse.gov/history/presidents/jm4.html
http://courses.smsu.edu/ftm922f/Documents/madBritdoctrine.htm
1812 - Massachusetts governor Elbridge Gerry signed a law changing the state's electoral boundaries to ensure a Republican majority. One grotesquely shaped new district, described as looking like a salamander, results in the coining of the word gerrymander. The move gave rise to the term "gerrymandering."
1836--- Mount Holyoke Seminary, the first woman's college in the U.S. is chartered at South Hadley, Massachusetts.
1847-Birthday of Thomas Edison, American inventive genius and holder of more than 1,200 patents ( including the incandescent electric lamp, phonograph, electric dynamo and key parts of many now-familiar devices such as the movie camera, telephone transmitter, etc. ) Edison said, " Genius is 1 percent inspiration and 99 percent perspiration." His birthday is now widely observed as Inventor's Day. Born at Milan, Oh, and died at Menlo Park, NJ. Oct. 18, 1931.
1854-San Francisco Gas Company turned on first coal gas lamps tonight. The occasion was celebrated at a grand banquet at the Oriental Hotel. The gas illuminated 86 lamps and also the Metropolitan Theatre.
1856 - President Franklin Pierce warns "border ruffians' and the Free State men in Kansas to stop fighting. In May 1854 the Missouri Compromise, which ad stated that slavery would not extend above the 36'30" line was repealed in favor of Stephen Douglas' Kansas-Nebraska. Compromise which held that popular sovereignty in each territory would decide the slavery issue. Pro-slavery Missourians flooded into Kansas nd eventually there were two governments in Kansas Territory, each outlawing the other.
1861 - The US House unanimously passed a resolution guaranteeing noninterference with slavery in any state.
1882-Birthday of Joe Jordan, piano player, songwriter, Cincinnati, OH
http://www.jass.com/jordan.html
http://www.trachtman.net/ragtime/classicpianorags.htm
1889-First Woman Episcopal Bishop. The presiding bishop of the Episcopal Church, Bishop Edmond L. Browning, consecrated the reverend Barbara Clementine Harris a bishop of the Episcopal Church.
1890 - President Benjamin Harrison orders 11 million acres of Sioux Reservation territory open for settlement. This will eventually lead to a revitalization movement known as the "Ghost Dance" that sprang up among the Sioux Indians of the western plains. These rituals held that an Indian Spirit soon would destroy the whites and return stolen lands. Federal troops will confront a band of Sioux-a non-violent group who had left the reservation fearful of being caught up in the Indian awakening-at Wounded Knee in the Dakota badlands. In this last battle waged on December 29, 1890, the U.S. Army massacred 150 Sioux men, women, and children; only 25 soldiers were killed. With the battle of Wounded Knee and the final distribution of Indian lands, the frontier era of American history had finally passed.
1899 -15ºF (-26ºC), Washington DC (district record)
1899 -61ºF (-52ºC), Montana (record low temperature in this century, lowest to date, January 20, 1954: -70 degrees, Rogers Pass) Perhaps the greatest of all arctic outbreaks commenced on this date. The temperature plunged to 61 degrees below zero in Montana. At the same time a "Great Eastern Blizzard" left a blanket of snow from Georgia to New Hampshire. The state of Virginia took the brunt of the storm, with snowfall totals averaging 30 to 40 inches.
1908-Birthday of Philip Dunne, American screenwriter and director Phillip Dunne, born at New York, NY. In 1947, he joined directors John Huston and William Wyler to found the Committee for the First Amendment which campaigned against the committee for the First Amendment, which campaigned against the "blacklisting" in Hollywood of anyone suspected of being a communist by the House Un-American Activities Committee. He was also a founder of the Screen Writers Guild. Dunne died June 2, 1992 at Malibu, CA.
1910-Birthday of singer, guitarist, arranger John Mills, Jr. (Mills Brothers ) Piqua, OH
http://www.themillsbrothers.com/
http://www.themillsbrothers.com/phototour.htm
http://www.nextag.com/serv/main/buyer/productm.jsp?
product=3184022&template=dec6
1911—Emma Goldman is arrested in New York for distributing information on family planning (birth control.)
http://memory.loc.gov/ammem/today/feb11.html
1913 -- IWW (Industrial Workers of the World) leads rubber strike in Akron, Ohio. The Akron Rubber Workers will do it again in 1936-37, at the General Tire Company of Akron, scene of the first sit-down strike in rubber. The first major strike, in 1913, represented an end of innocence. The action, which included workers from all of Akron's rubber shops, began after the introduction of machinery that made tires easier to build and resulted in lower piece rates for the workers. The strike was loosely directed by the Industrial Workers of the World, a radical group nicknamed the "Wobblies." It lasted more than five weeks. The workers made no gains -- they didn't even manage to shut down the rubber shops. The strike served chiefly to disillusion company executives.
1914-Birthday of guitarist Josh White, Greenville, SC
http://www.spartacus.schoolnet.co.uk/USAwhiteJ.htm
http://www.folkways.si.edu/40081.htm
http://www.umass.edu/umpress/fall_00/wald.html
(he was one of my late father's favorite folksingers along with "Leadbelly" that I can remember his playing when I was very small, maybe five years old.)
1914-Birthday of song writer Matt Dennis. Wrote "Angel Eyes," "Everything Happens to Me," "Will You Still Be Mine?"
http://www.melbay.com/authors/denn.html
http://www.amazon.com/exec/obidos/ASIN/B000056314/
ref=pd_sxp_f/102-2783041-0221764
1916 -- Black feminist & civil-rights activist Flo Kennedy is born in Kansas City, Missouri. As a lawyer, Kennedy represented Billie Holiday, Charlie Parker and H. Rap Brown. In 1966, she founded the Media Workshop to confront racism in media & advertising. In 1972 she forms the Feminist Party and files an Internal Revenue Service complaint alleging that the Catholic Church violates tax-exempt requirements by spending money to influence political decisions. Kennedy describes herself (quote)"I'm just a loud-mouthed middle-aged colored lady . . .and a lot of people think I'm crazy. Maybe you do too, but I never stop to wonder why I'm not like other people. The mystery to me is why more people aren't like me." Died December 22,2000
http://rwor.org/a/v22/1090-99/1095/flo_kennedy.htm
http://www.writetools.com/women/stories/kennedy_flo.html
http://www.amazon.com/exec/obidos/ASIN/0131523716/avse
1916- Emma Goldman, noted anarchist, is arrested for publically speaking about birth control. A New York state code forbade discussions of health matters in public... and doctors refused to do it in private.
1918-Birthday of country music publisher Wesley Rose. Wesley and his father Fred are credited with demolishing the barriers between pop and country music by successfully selling the songs of Hank Williams in the pop market. When Williams wrote "Cold, Cold Heart," Wesley Rose traveled from Nashville to New York to try to sell the song. The only person who would listen to him was Mitch Miller, director of pop music at Columbia Records. Miller gave the song to an aspiring young singer named Tony Bennett. Bennett's 1951 recording of "Cold, Cold Heart" sold a million copies. Wesley Rose died on April 26th, 1990.
1919 -- Seattle General Strike ends. Harvey O'Connor's sympathetic Revolution in Seattle remains the best book on this event.
http://www.amazon.com/exec/obidos/ASIN/0939306018/inktomi-bkasin-20/002-5861649-1425657
Another perspective: Howard Zinn's People's History of the U.S. Seattle General Strike
http://free.freespeech.org/americanstateterrorism/books/PeoplesHistory.html
http://faculty.washington.edu/gregoryj/strike/
http://www.washington.edu/uwired/outreach/cspn/curcan/main.html
http://flag.blackened.net/revolt/hist_texts/seattle1919.html
1935-Birthday of singer Gene Vincent, whose full name was Vincent Eugene Craddock, born in Norfolk, Virginia. He was signed by Capitol Records as an answer to Elvis Presley, and his career was launched in 1957 with "Be Bop a Lula." Vincent is supposed to have written the song after reading a Little Lulu comic book. He had only two major hits, then began drinking heavily. A comeback attempt in the late '60s failed, and Gene Vincent died of a bleeding ulcer in October 1971. He was only 36.
http://www.rockabillyhall.com/index2.html
http://www.rockabillyhall.com/gvbebop.html
http://www.cybernemo.com/les-claviers/partoches/Gene%20Vincent.doc
http://www.webspawner.com/users/GeneVincent/
http://perso.wanadoo.fr/rockin.paul/gene.htm
1937 --United Auto Workers sit-down victory in Flint, Michigan, forcing General Motors to recognize them. The 40-day action at Fisher Body Plant Number One is the longest sit-down strike in history. Employees inside are protected by 5,000 armed workers circling the plant. After police tear-gas attacks, workers fight back with fire hoses. Gunfire wounds 13 workers, but the police are driven back. By the time the National Guard arrives, the strike spreads to GM plants across the nation.
http://community-2.webtv.net/uhhuhdotcom/diaryofasitdowner/page5.html
http://bss.sfsu.edu/tygiel/Hist427/1930sphotos/flintsitdownstrike.htm
http://www.uaw2166.org/flint.html
1938-Larry Clinton Band with Bea Wain records "Martha."
1939-Birthday of pop songwriter Gerry Goffin was born in New York City. Goffin has been the lyricist for dozens of pop, rock and soul hits, many of them written with Carole King, his former wife. Among the hits the duo wrote were "The Locomotion" for Little Eva, "Up on the Roof" for the Drifters and "One Fine Day" for the Chiffons. A note for trivia buffs - Little Eva was Goffin and King's babysitter at the time of her hit, 1963.
1940-Birthday of singer Bobby (Boris) Pickett, whose novelty "Monster Mash" was a number-one hit in 1962.
http://www.classicbands.com/boris.html
http://www.themonstermash.com/mmdex.html
http://www.themonstermash.com/cgi-bin/store/agora.cgi?cart_id=K90m3W.a4873*Ho5ewWHj7
sHz.a4873*3C1zVI&product=Music
1941-Birthday of Brazilian musician and singer Sergio Mendes.
http://www.spaceagepop.com/mendes.htm
1943 - General Eisenhower was selected to command the allied armies in Europe.
1944-Birthday of drummer Martin Drew, Northampton, England
http://www.drummerworld.com/drummers/martin%20drew.html
http://homepages.tesco.net/~martindrew/
http://www.p2c2e.freeserve.co.uk/mdbiog.html
http://www.317x.com/albums/m/sergiomendes/card.html
1945-Yalta Agreement singed: President Franklin D. Roosevelt, British Prime Minister Winston Churchill and Soviet leader Joseph Stalin signed an agreement at Yalta, a Soviet city of the Black Sea in the Crimea. The agreement contained plans for new blows at the heart of Germany and for occupying Germany at the end of the war. It also called for a meeting in San Francisco to draft a charter for the United Nations.
1945--DAHLGREN, EDWARD C. Medal of Honor
Rank and organization: Second Lieutenant (then Sergeant), U.S. Army, Company E, 142d Infantry, 36th Infantry Division. Place and date: Oberhoffen, France, 11 February 1945. Entered service at: Portland, Maine. Birth: Perham, Maine. G.O. No.: 77, 10 September 1945. Citation: He led the 3d Platoon to the rescue of a similar unit which had been surrounded in an enemy counterattack at Oberhoffen, France. As he advanced along a street, he observed several Germans crossing a field about 100 yards away. Running into a barn, he took up a position in a window and swept the hostile troops with submachine gun fire, killing 6, wounding others, and completely disorganizing the group. His platoon then moved forward through intermittent sniper fire and made contact with the besieged Americans. When the 2 platoons had been reorganized, Sgt. Dahlgren continued to advance along the street until he drew fire from an enemy-held house. In the face of machine pistol and rifle fire, he ran toward the building, hurled a grenade through the door, and blasted his way inside with his gun. This aggressive attack so rattled the Germans that all 8 men who held the strongpoint immediately surrendered. As Sgt. Dahlgren started toward the next house, hostile machinegun fire drove him to cover. He secured rifle grenades, stepped to an exposed position, and calmly launched his missiles from a difficult angle until he had destroyed the machinegun and killed its 2 operators. He moved to the rear of the house and suddenly came under the fire of a machinegun emplaced in a barn. Throwing a grenade into the structure, he rushed the position, firing his weapon as he ran; within, he overwhelmed 5 Germans. After reorganizing his unit he advanced to clear hostile riflemen from the building where he had destroyed the machinegun. He entered the house by a window and trapped the Germans in the cellar, where he tossed grenades into their midst, wounding several and forcing 10 more to surrender. While reconnoitering another street with a comrade, he heard German voices in a house. An attack with rifle grenades drove the hostile troops to the cellar. Sgt. Dahlgren entered the building, kicked open the cellar door, and, firing several bursts down the stairway, called for the trapped enemy to surrender. Sixteen soldiers filed out with their hands in the air. The bold leadership and magnificent courage displayed by Sgt. Dahlgren in his heroic attacks were in a large measure responsible for repulsing an enemy counterattack and saving an American platoon from great danger.
1946—Top Hits
Symphony - The Freddy Martin Orchestra (vocal: Clyde Rogers)
I Can't Begin to Tell You - Bing Crosby with the Carmen Cavallaro Orchestra
Let It Snow - Vaughn Monroe
Guitar Polka - Al Dexter
1948- U.S. Senate Chaplain Peter Marshall prayed: 'We ask Thee not for tasks more suited to our strength, but for strength more suited to our tasks.'
1950-- "Rag Mop" by The Ames Brothers hit #1
http://www.leoslyrics.com/listlyrics.php?sid=PK©'DK7f
http://www.dirtywater.com/a2z/a/amesbros/
http://www.singers.com/jazz/vintage/ames.html
1953-Chris Connor, with the Stan Kenton Band, cuts "And the Bull Walked Around, Ole."
1954—Top Hits
Oh! My Pa-Pa - Eddie Fisher
Make Love to Me - Jo Stafford
Young-at-Heart - Frank Sinatra
Bimbo - Jim Reeves
1956-- For his third appearance on CBS' Dorsey Brothers Stage Show, Elvis Presley is finally permitted to perform "Heartbreak Hotel."
1956-Birthday of jazz violinist Didier Lockwood, Calais, France
http://www.ejn.it/mus/lockwood.htm
http://www.jazzvalley.com/musician/didier.lockwood
1958-The first African-American Woman hired as a flight attendant was Ruth Carol Taylor, a graduate nurse from Ithaca, NY, who made her first flight from Ithaca, New York City on Mohawk Airlines.
1960-Water Closet Incident: Jack Paar, then host of "The Tonight Show," walked out of his late-night TV show on this date. The incident was prompted by NBC's censoring of a slightly off-color "water closet" joke the previous night. After a meeting with the network officials, Paar agreed to return to the show on March 7.
1961- Robert C Weaver sworn in as Administrator of the Housing and Home Finance Agency with then highest federal post by a black
1962-Birthday of singer Sheryl Crow.
http://www.sherylcrow.com/
1962—Top Hits
Peppermint Twist - Joey Dee & The Starliters
Duke of Earl - Gene Chandler
Norman - Sue Thompson
Walk on By - Leroy Van Dyke
1963-The Beatles record "I Saw Her Standing There," "Boys," "Do You Want to Know a Secret," "There's a Place," "Twist and Shout" and other songs for their first British album, "Please Please Me" at EMI's Abbey Road studios in London. The session lasts 14 hours despite John Lennon's cold.
1964-- Fresh from their first appearance on CBS' Ed Sullivan Show, the Beatles leave for Washington, DC in a snow storm in order to give their first US live performance at the Washington Coliseum, with opening acts Tommy Roe, the Caravelles, and the Chiffons. Yet another press conference is given before the show. The performance -- "Roll Over Beethoven," "From Me to You," "I Saw Her Standing There," "This Boy," "All My Loving," "I Wanna Be Your Man," "Please Please Me," "Till There Was You," "She Loves You," "I Want to Hold Your Hand," "Twist and Shout," and "Long Tall Sally" -- is also filmed by CBS for closed-circuit broadcast; because of the stage setup, the band is forced to move its equipment three separate times in order to give everyone in the audience a chance to see them. Afterwards, the group head to a masked ball at the city's British Embassy and then back to their rooms at the Shoreham Hotel. During the party, an unidentified woman cuts off a lock of Ringo's hair without asking him. (Meanwhile, British PM Sir Alec Douglas-Home decides to cancel his trip to the ball for fear of being upstaged by the group.)
1966 - Willie Mays became the highest-paid baseball player in both leagues when he signed a two-year contract with the San Francisco Giants for an estimated salary of $130,000 a year.
1967--The Monkees saw their second album, "More of The Monkees" leap from position 122 to number 1. The Fabricated Four only provided the vocals and were backed by some of the finest studio musicians around, like Glen Campbell and Neil Sedaka. The L.P. contained the hits, "I'm a Believer" and "(I'm Not Your) Steppin' Stone" and was produced by Carole King, Carole Bayer Sager, Tommy Boyce and others. After being pressured by the press, The Monkees announced they'll play their own instruments on all future recordings.
1967--The Turtles release their biggest hit, "Happy Together", which will reach #1 in the US in March.
1968-The Bubble Gum music craze gets its start when "Simon Says" by The 1910 Fruitgum Company enters the US record charts, where it will reach number 4. Over the next year and a half, the group will have four more Top 40 hits.
1968 -Peggy Fleming wins Olympics figure skating gold medal, Grenoble, France.
http://espn.go.com/abcsports/wwos/peggyfleming.html
http://www.peggyfleming.net/
1968 - In New York, the new 20,000 seat Madison Square Garden officially opened, making it the fourth arena to be named Madison Square Garden. The arena for sports and entertainment opened with a gala hosted by Bob Hope and Bing Crosby.
1969---BENNETT, THOMAS W. Medal of Honor
Rank and organization: Corporal, U.S. Army, 2d Platoon, Company B, 1st Battalion, 14th Infantry. Place and date: Chu Pa Region, Pleiku Province, Republic of Vietnam, 9-11 February 1969. Entered service at: Fairmont, W. Va. Born: 7 April 1947, Morgantown, W. Va. Citation: For conspicuous gallantry and intrepidity in action at the risk of his life above and beyond the call of duty. Cpl. Bennett distinguished himself while serving as a platoon medical aidman with the 2d Platoon, Company B, during a reconnaissance-in-force mission. On 9 February the platoon was moving to assist the 1st Platoon of Company D which had run into a North Vietnamese ambush when it became heavily engaged by the intense small arms, automatic weapons, mortar and rocket fire from a well fortified and numerically superior enemy unit. In the initial barrage of fire, 3 of the point members of the platoon fell wounded. Cpl. Bennett, with complete disregard for his safety, ran through the heavy fire to his fallen comrades, administered life-saving first aid under fire and then made repeated trips carrying the wounded men to positions of relative safety from which they would be medically evacuated from the battle position. Cpl. Bennett repeatedly braved the intense enemy fire moving across open areas to give aid and comfort to his wounded comrades. He valiantly exposed himself to the heavy fire in order to retrieve the bodies of several fallen personnel. Throughout the night and following day, Cpl. Bennett moved from position to position treating and comforting the several personnel who had suffered shrapnel and gunshot wounds. On 11 February, Company B again moved in an assault on the well fortified enemy positions and became heavily engaged with the numerically superior enemy force. Five members of the company fell wounded in the initial assault. Cpl. Bennett ran to their aid without regard to the heavy fire. He treated 1 wounded comrade and began running toward another seriously wounded man. Although the wounded man was located forward of the company position covered by heavy enemy grazing fire and Cpl. Bennett was warned that it was impossible to reach the position, he leaped forward with complete disregard for his safety to save his comrade's life. In attempting to save his fellow soldier, he was mortally wounded. Cpl. Bennett's undaunted concern for his comrades at the cost of his life above and beyond the call of duty are in keeping with the highest traditions of the military service and reflect great credit upon himself, his unit, and the U.S. Army.
1970- 26.37 cm (10.38") of rainfall, Mt Washington, NH (state 24-hour record)
http://americasroof.com/nh.html
1970—Top Hits
Venus - The Shocking Blue
Thank You (Falettinme Be Mice Elf Again)/Everybody is a Star - Sly & The Family Stone
I'll Never Fall in Love Again - Dionne Warwick
A Week in a Country Jail - Tom T. Hall
1970 - "Variety" reported this day that Walt Disney had secretly taken its movie, "Song of the South", out of circulation back in 1958. Originally released in 1946, the live-action/animated flick featuring Brer Fox, Brer Rabbit, Brer Bear, Uncle Remus and kids, Johnny and Ginny, won an Academy Award in 1947 for the song, "Zip-A-Dee-Doo-Dah". James Baskett won an Oscar for his Uncle Remus role. "Variety" said "Song of the South" was pulled because of ...racist attitudes reflected in the Negro roles in the film.
1975 - The movie, "Shampoo", opened. Warren Beatty, Julie Christie, Goldie Hawn, Jack Warden, Lee Grant (who won an Oscar for Best Supporting Actress), Tony Bill, William Castle and Howard Hesseman starred. And, making her film debut a year before "Star Wars" made her famous: Carrie Fisher.
1977--Clifford Alexander Jr. becomes the first Black Secretary of the Army.
http://www.army.mil/CMH-PG/books/Sw-SA/Alexander.htm
http://www.africanpubs.com/Apps/bios/1004AlexanderClifford.asp?pic=none
http://www.pfdf.org/leaderbooks/alexanderc/
1977- 20.2-kg lobster caught off Nova Scotia (heaviest known crustacean in this century. Settlers in the United States report catching 25lb lobsters off the coast of Maine and Massachusetts as "common.") The first thanksgiving with the Indians was mainly fish and shellfish. Lobster was so common it was considered poor man's food and served indentures servants until they rebelled that they did not want it more than three times a week.
http://octopus.gma.org/lobsters/allaboutlobsters/lobsterhistory.html
http://www.parl.ns.ca/projects/lobster/history.htm
http://octopus.gma.org/lobsters/allaboutlobsters/lobsterhistory.html
http://octopus.gma.org/lobsters/allaboutlobsters/society.html 1978—Top Hits
Stayin' Alive - Bee Gees
(Love Is) Thicker Than Water - Andy Gibb
Just the Way You Are - Billy Joel
I Just Wish You Were Someone I Love - Larry Gatlin with Brothers & Friends
1978 -- "Longest Walk" begins, 300 Native Americans start march from Alcatraz, in San Francisco, California, to Washington D.C. Organized by American Indian Movement (Aim).
http://www.lovehaight.org/alcatraz.html
http://www.prisontourism.net/aboutalcatraz.html
1978-Native Americans began The Longest Walk, a march from Alcatraz Island in San Francisco Bay to Washington, D.C. The Walk was intended to be a reminder of the forced removal of American Indians from their homelands across the continent, and drew attention to the continuing problems plaguing the Indian community, particularly joblessness, lack of health care, education and adequate housing.
1979- "Elvis," a biography of the late singer, was shown on ABC television. The program won the largest share of the audience in competition with the blockbuster films "Gone with the Wind" and "One Flew Over the Cuckoo's Nest" shown on the other networks.
1979 -Birthday of Brandy Norwood (Grammy Award-winning singer: The Boy Is Mine [w/Monica: 1999]; I Wanna Be Down, Baby, Best Friend, Brokenhearted, Sittin' Up in My Room, Never S-A-Y Never, Top of the World, Have You Ever?, Almost Doesn't Count, U Don't Know Me (Like U Used To), What About Us?)
1982 - ABC-TV's presentation of "The Winds of War", the miniseries, came to an end. The 18-hour miniseries totaled $40 million in production costs, and, to that time, was the most-watched television program in history; topping another ABC presentation, Alex Haley's "Roots". An estimated 140 million people watched one or more nights of the program.
1983- the Rolling Stones documentary, "Let's Spend the Night Together," directed by Hal Ashby, opens in New York during the city's heaviest snow storm this century. The Middle Atlantic Coast States and southern New England were in the midst of a major snowstorm. In Pennsylvania, the storm produced 21 inches at Philadelphia, 24 inches at Harrisburg, and 25 inches at Allentown, establishing record 24 hour totals and single storm totals for those locations. New York City received 22 inches of snow, and 35 inches was reported at Glen Gary, located in the Blue Ridge Mountains of West Virginia. Windsor Locks CT received a record 19 inches of snow in 12 hours. The storm resulted in forty-six deaths, thirty-three of which occurred when a freighter capsized and sank off the Maryland/Virginia coast. Heavy snow was reported from northeastern Georgia to eastern Maine.
1983--The Recording Industry Association of America awards Bob Seger his seventh consecutive US platinum award for the album, "The Distance".
1985 - Kent Hrbek became the first Minnesota Twins player ever to sign a $1 million contract. As the Twins celebrated their 24th year as a franchise of the American League, the first baseman signed a five-year, $6-million pact.
1986-The Chicago Bears' "Super Bowl Shuffle" is certified gold.
1986—Top Hits
That's What Friends are For - Dionne & Friends
Burning Heart - Survivor
I'm Your Man - Wham!
Hurt - Juice Newton
1988 - Bitter cold air gripped the north central U.S. Morning lows of 35 degrees below zero at Aberdeen SD, Bismarck ND and International Falls MN were records for the date. Bemidji MN was, officially, the cold spot in the nation with a low of 39 degrees below zero; however, a reading of 42 degrees below zero was reported at Gettysburg SD. In the Northern High Plains Region, Baker MT warmed from 27 degrees below zero to 40 above.
1989-Future American Idol judge Paula Abdul enjoys the first of her six US number one hits with "Straight Up."
1989- The Rev. Barbara C. Harris, 55, of Boston, was confirmed as the first female bishop in the 450-year history of the Anglican Church. Harris has long advocated social change in the church and society. She's also a long-time member of the Union of Black Episcopalians, a group formed to promote the participation of blacks in the church and eradicate racism in society. http://www.diomass.org/EpisTimes/Harris_10th_Sched.htm
1990-Nelson Mandela, leader of movement for democracy in South Africa, released from prison after 27 years, a major sign of the changing times in the world toward segregation.
http://www.pbs.org/wgbh/pages/frontline/shows/mandela/etc/cron.html
1990-- US male Figure Skating championship won by Todd Eldredge
http://www.toddeldredgenews.com/
http://www.leigh-i-am.com/todd.shtml
1995-- US male Figure Skating championship won by Todd Eldredge
http://www.toddeldredgenews.com/
http://www.leigh-i-am.com/todd.shtml
2000-Space Milestone: Endeavor Mapping Mission. This manned flight spent 11 days in space creating a 3_d map of more than 70 percent of the Earth's surface. It will be the most accurate and complete topographic map of the Earth ever produced.
2007-Artists who won awards at the 49th annual Grammy Awards in Los Angeles included Bob Dylan, Bruce Springsteen, Peter Frampton, Tony Bennett, Stevie Wonder, George Benson and Ike Turner.
--------------------------------------------------------------

SuDoku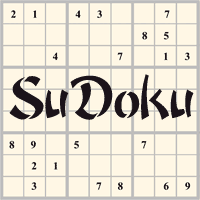 The object is to insert the numbers in the boxes to satisfy only one condition: each row, column and 3x3 box must contain the digits 1 through 9 exactly once. What could be simpler?
http://leasingnews.org/Soduku/soduko-main.htm
--------------------------------------------------------------

Daily Puzzle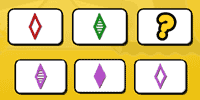 How to play:
http://www.setgame.com/set/puzzle_frame.htm
Refresh for current date:
http://www.setgame.com/set/puzzle_frame.htm
--------------------------------------------------------------


http://www.gasbuddy.com/
http://www.gasbuddy.com/GB_Map_Gas_Prices.aspx
http://www.gasbuddy.com/GB_Mobile_Instructions.aspx
--------------------------------------------------------------

Weather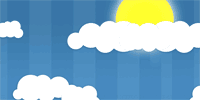 See USA map, click to specific area, no commercials
--------------------------------------------------------------

Traffic Live---
Real Time Traffic Information
You can save up to 20 different routes and check them out with one click,
or type in a new route to learn the traffic live
--------------------------------