Correction--Mary Armstrong, 2012 CLP Director

In the announcement of new officers and directors, Mary Armstrong, CLP, Broker Relationship Manager, Financial Pacific, Federal Way, Washington was not included in the list of 2012 Certified Leasing Professional Directors.
Leasing News wanted to make this correction not only to recognize her, but also Financial Pacific who has been a long time supporter of the CLP program where their president Paul Menzel is a CLP as well as Terry Jennings, and many others. Financial Pacific has for years supported education for their employees and encouraged them to earn the CLP distinction.
The is the CLP Foundation 2012 Board of Director elected by their peers in Good Standing or appointed by the CLP supporting associations, the National Association of Equipment Leasing Brokers (NAELB) and the National Equipment and Finance Association (NEFA):

Mary Armstrong
Broker Relationship Manager
Financial Pacific
Joseph G. Bonanno, Esq., CLP
Law Office of Joseph Bonanno
Jeffry D. Elliott, CLP
Senior Vice-President
Equipment Finance Strategy & Corporate Development
Huntington National Bank Equipment Finance
Kyle Gilliam, CLP
President, Arvest Equipment Finance
Shannon M. Green, CLP
Senior Vice-President
Credit & Operations Officer
Orion First Financial, LLC
Katherine M. Nordendahl, CLP
Marketing, Indirect Leasing
Bank of the West
David A. Normandin, CLP
President, Capital Farm Financial
Brian M. Schonfeld, CLP
Project & Information Manager
Pawnee Leasing Corporation
2012 Officers

President
Rosanne M. Wilson, CLP
1st Independent Leasing, Inc.
Beaverton, Oregon
Vice President
Vicki L. Shimkus, CLP
West Coast Broker Division Manager
BSB Leasing, Denver, Colorado
Secretary
D. Paul Nibarger, CLP
Nibarger Associates
Palos Verdes, California
Treasurer
John G. Rosenlund, CLP
Director-Risk Management
Portfolio Financial Servicing Company
"The CLP Foundation is the official governing body for the Certified Lease Professional ("CLP") Program. The CLP designation sets the standard around the world having presence in the U.S. & Canada and a Certified Lease Specialist (CLS) designation in the Ukraine and Moldova for those new to the industry. The Foundation has also provided CLP handbooks to introduce the industry in India with the ultimate goal to advance professionalism in the leasing and finance industry worldwide.

"This designation identifies and recognizes individuals within the equipment leasing and finance industry who have demonstrated their competency through continued education, testing and conduct. The letters "CLP" behind their name represent a visible recognition of this professional achievement and status. The CLP Program is the only recognized certification program worldwide in the equipment leasing and finance industry"
www.clpfoundation.org



[headlines]
--------------------------------------------------------------


Classified Ads--- Credit/Legal/Operations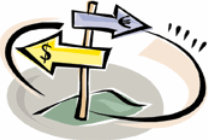 (These ads are "free" to those seeking employment or looking
to improve their position)
Credit and Collections Manager
Seasoned Small ticket Credit Manager with remote office based out of Chicago, IL willing to relocate seeks challenging high volume challenging position. Wgriffith61@yahoo.com | Resume
San Diego , CA
Experienced in-house corporate, equipment leasing and financial services attorney seeks position as managing or transactional counsel. Willing to relocate.
Cell Phone: 760-533-4058;
Email:marshallrosenberg@gmail.com | Resume

Austin, TX
Over 20 years experience in building/managing several financial operations in US & Europe. Adept with technical skills. Available for travel or relocation.
neilmorstad@gmail.com
Free Posting for those seeking employment in Leasing:
http://www.leasingnews.org/Classified/Jwanted/Jwanted-post.htm

All "free" categories "job wanted" ads:
http://www.leasingnews.org/Classified/Jwanted/Jwanted.htm
[headlines]
--------------------------------------------------------------

Inside LEAF and the Evergreen Clause
by Christopher Menkin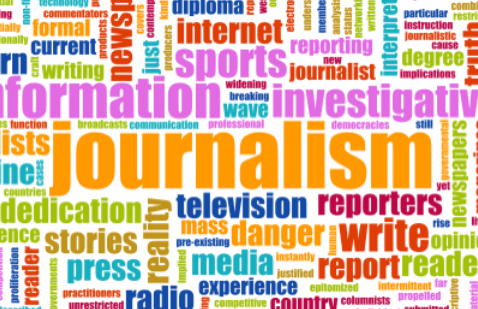 Leasing News for years has been requesting a statement or comment from LEAF. Any comment or statement will be published without editing and in its entirety; and again requests a response.
The recent press release from Resource America, Inc, Philadelphia, Pennsylvania does not relate to the complaints Leasing News has received over the years regarding the abuse of Evergreen Clauses, nor informing the lessee regarding the end of the initial term of the contract and continuing to bill them; one complaint on an Equipment Finance Agreement with no residual or balloon payment.
There also have been complaints about the return of security deposits from lessees and since resolved, they do not make the Complaint Bulletin Board.
During the closing of LEAF Specialty Finance in Columbia, South Carolina, the real estate agent had difficulty as LEAF did not have the cash, they told him, according to conversations with Leasing News by telephone and email, this may or may not have been part of the negotiating. Yet, they also did not pay a prominent attorney until threatened to take them to court, according to a very highly reliable source.
The following was received and has not been published while waiting for substantiation from another source; now confirmed from two highly reliable East Coast sources, as well as confirmation from a highly reliable East Coast insider:
"I have been with the company for a few years now...Leaf has been intentionally involved in unethical business practices for years. We have many lessees that we are withholding refunds from.
"If a lessee has overpaid, we aren't returning their overpayments and have are strictly prohibited from letting lessees know they've overpaid. In addition, lessees set up to have their payments automatically deducted from their accounts will continue to have those payments pulled after the end of the lease until the lessee requests that it stop. This can take quite a while in some situations. When this happens, the lessee is back in a position of having overpaid but not being given a refund.
"We have clients who have been trying to get their refunds for 2 years, doing everything we've been told to have them do, and they're not getting refunded. We aren't paying dealers as we should and employees are always getting calls about past due payments on different bills that we have to turn over to the staff accountant.
"Employee of Leaf"
The equipment leasing division was "deconsolidated" by Resource America, Philadelphia, Pennsylvania. In the latest SEC filing, Resource America has decreased $300,000 million in assets from $.08 billion to $0.5 billion in the three months ending December 31, 2011 as commercial finance revenues increased (in thousands) from $1,476 to $3,419 compared to 2010 ---commercial finance costs and expenses decreased (in thousands)$1,963 the last quarter compared to $4,273 on December31, 2010.
(page 6 & page 12, SEC filings)
The SEC filings states: "LEAF continued to grow its lease origination and servicing operations during the first fiscal quarter ended December 31, 2011.
- LEAF's Dealer Solutions unit based in Moberly, MO added 94 new dealers as active users of its leasing programs.
- Since LEAF's January 2011 capital raise, lease originations continue to trend upward and subsequently grew to $48.2 million during the first fiscal quarter ended December 31, 2011 as compared to $40.0 million (21% increase) and $13.5 million (256% increase) during the fourth fiscal quarter ended September 30, 2011 and the first fiscal quarter ended December 31, 2010, respectively.
LEAF's commercial finance assets at December 31, 2011 increased to $224.5 million, an increase of $32 5 million, or 17%, from September 30, 2011.

(Page 14, SEC filing)
The report notes that Guggenheim Securities, LLC, acted as a broker in securitizing $105 million, receiving a fee for this and further participation. The loans and leases were originated by LEAF and are backed by various equipment including office equipment such as copiers, as well as, technology, telecommunications and industrial equipment, and franchises, mostly from the LEAF Specialty Division, closed down and headed by Dwight Galloway, now in charge of the broker division for Navitas Leasing, and from the former Dolphin Capital division in Moberly, Missouri, who specialize in copier leases (Ironically, the latest named employee is director of inside sales in Moberly. Editor).
(Page 5, Press Release)

These were also arranged for a fee as reported in both the SEC filing and press release: LEAF received a $50 0 million equity investment from Eos Partners, L.P. and its affiliates ("Eos"), a New York based private investment firm. Concurrent with the Eos investment, LEAF also expanded its warehouse credit facility with an additional $75.0 million through Versailles Assets, LLC, an asset-backed commercial paper conduit administered by Natixis. As a result of this new investment, the Company no longer controls LEAF and deconsolidated it as of November 16, 2011. With the deconsolidation of LEAF, the Company recorded an $8.7 million gain during the first fiscal quarter ended December 31, 2011. The deconsolidation reduced the Company's total assets by $228 million and its debt by $185.0 million as compared to September 30, 2011. The Company retained a 15.7% investment in LEAF and, after deconsolidation, has accounted for its investment on the equity method.
(Page 4, Press Release)
The cost of money means profits precludes bidding for "A" and even "B" credits, leaving the "C" market place for leases or having the profits for "A" and "B" credits to come from balloon payments and evergreen clauses.
An amendment was filed by Resource America noting Donald A. Yacktman, owning 100% share of Yacktman Asset, as it appears the company is changing direction. The filing noted his shareholding percent and voting position of 1,582,434. (2)
It should be noted that the consolidated balance sheet or Resource American showed some major changes in total assets from September 30, 2011 (in thousands) $422,502 to $178,335 December 31, 2011. The liabilities dropped (in thousands) from $264,778 September 30, 2011 to $58,073 December 31, 2011 resulting in total equity of $130,262 compared to September 20, 2011: $422,506. There also was a negative (in thousands) $123,523 in principal payments on borrowings December 31, 2011.
(Page 11, SEC filing)
"These are transformative times at Resource America. During our first quarter, we completed the recapitalization of LEAF Commercial Capital, Inc.," Jonathan Cohen, CEO and President stated in the company press release.
(1) Resource America "deconsolidates" LEAF Financial
http://leasingnews.org/archives/Dec2011/12_16.htm#deconsolidates
(2) SEC Amendment:
http://leasingnews.org/PDF/Resource_America_amendment.pdf
Resource America SEC Filing:
http://leasingnews.org/PDF/ResourceAmerica_8K_20120203.pdf
Resource America Press Release:
http://leasingnews.org/PDF/Resource_America_Press_Release.pdf
Previous Stories:
http://www.leasingnews.org/Conscious-Top%20Stories/leaf_resource.html

Comprehensive personal property tax outsourcing services
We accept file exports and integrate personal property tax information with all lease management or accounting software. No other firm offers the combination of individual attention, software capabilities expertise, "full disclosure" and web port accessibility to information more than we do.

Click here to learn what our clients say about our service
Gary DiLillo, President 440.871.0555 or gary@avptc.com

[headlines]
--------------------------------------------------------------
Companies who notify lessee in advance of lease expiration
and require their discounter to also notify lessee in advance
ABCO Leasing
Advantage Funding
Agility Ventures LLC
Allegiant Partners
American Leasefund, Inc.
Balboa Capital Corp.
BancLease Acceptance Corporation
Bank of Ozarks Leasing
Bankers Capital
Bank of the West, Indirect Equipment Finance
Black Rock Capital
BSB Leasing
Calfund
Capital Technology & Leasing, LLC
Cobra Capital, LLC
Commerce National Bank
Dakota Financial, LLC
Direct Capital


eLease
Five Point Capital, Inc
Forum Financial Services, Inc.
Gonor Funding
GreatAmerica Leasing
Madison Capital
Manufacturer's Lease Plans, Inc
Marquette Equipment Finance
Mesa Leasing
Maxim Commercial Capital
Mount Pleasant Capital
National Machine Tool Financial Corporation
Navitas Lease Corp.
Northwest Leasing Company
P&L Capital Corporation
Pacifica Capital
Pawnee Leasing Corporation
Standard Professional Services, LLC
TEAM Funding Solutions
Vehicle Lenders Group, LLC
(Click on name to view their statement)
Full Page:
http://leasingnews.org/Pages/lease_expiration.html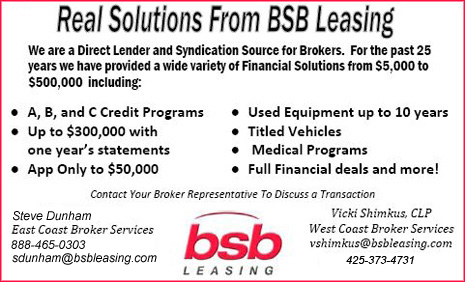 [headlines]
--------------------------------------------------------------
Leasing Industry Help Wanted




Sales Professional-Nationwide
Are you producing over $400,000 a month and
want the ability to reach $1 million a month?

Ascentium Capital is self-funded equipment finance company focused on vendor programs across many industries, as well as end-user transaction sizes ranging from $10,000 to $500,000 per schedule.

We offer unlimited earnings potential based on your ability to innovate and produce results within an entrepreneurial sales environment. In addition, we offer a comprehensive benefits package which includes Medical, Dental, Vision, 401(k), Profit-Sharing as well as paid holidays.

If you believe that you have what it takes, please send your cover letter and resume to: SalesCareers@AscentiumCapital.com

www.ascentiumCapital.com
Join a resource-rich company with over $300,000,000 in lending capacity for your customers.
Marketing Associate
Los Angeles, California
Direct, small ticket ($10k-$250k) leasing company
looking for an energetic, intelligent quick thinker to be our Marketing Associate. 3+ years of commercial equipment leasing experience required. Daily activities include: deal previews, prospecting, managing prospect
database and other marketing support.
Contact: Michael Green, mgreen@dakotafin.com
(310) 696-3030 x 124

Dakota Financial provides equipment leasing/finance solutions to small businesses throughout the United States. We specialize in providing funding for those who can not obtain financing from traditional sources.
www.dakotafinancial.com


For information on placing a help wanted ad, please click here:
http://www.leasingnews.org/Classified/Hwanted/Hwanted-post.htm

Please see our Job Wanted section for possible new employees.
Help Wanted Web Ad New Programs
Classified Ad Section
(rotates chronological above headlines and
also appears in Classified Ad section.) *
21 days in a row:
$595 four lines (a space is a line)
($40 each additional line or space)
Design work is free. Logo is free as well as company description not to exceed the number of lines of the ad.
Also free: click to a click to a web site or a full description of the position.
Ads are placed in the "Help Wanted' section by category, alphabetical, with the ad with the most lines first in the group. They appear on the web site and in each news edition at the top in a rotation basis per issue.
* Help Wanted" ads appear in each issue on a chronological basis above the top headline as a courtesy. This position is not available as a paid position, but is generally on a rotation basis. At the same time, the ad continues in the classified help wanted section in the news edition and web site, so in effect appears twice.
Leasing News reserves the right to refuse advertising, particularly to a company that has appeared in the complaint bulletin board
The object is to insert the numbers in the boxes to satisfy only one condition: each row, column and 3x3 box must contain the digits 1 through 9 exactly once. What could be simpler?