####Extra#######Regular Edition Follows------
CFA-FNA Merge
As predicted July 28, 2011, the Commercial Finance Association and National Funding
Association have merged. More on this in Friday's edition, but here is the official
announcement.
http://leasingnews.org/archives/Jul2011/7_28.htm#merge
The Commercial Finance Association (CFA) and the National Funding Association (NFA) today announced a formal combination, bringing enhanced networking and educational opportunities to both associations' members and a stronger voice to the industry.
Established in 1991, the NFA consists of a national office and 9 regional chapters in the southeast and mid-western United States. Under the terms of the agreement, all NFA chapter members will become members of the corresponding CFA chapter. Michigan and Raleigh-Durham will become new CFA chapters, giving CFA a total of 20 chapters and increasing its chapter membership to approximately 1,700. CFA will offer complimentary one-year memberships to the firms that are currently members of the NFA but not part of the CFA. These firms will undergo the normal approval process to ensure that they meet CFA's membership criteria.
Leaders from both organizations praised the union of the two associations. "The CFA/NFA merger makes sense for us because we are two similar associations with similar goals," said CFA's president Bruce Sprenger. "The combination will enhance the industry, will enhance our chapter network and give the industry a bigger, louder voice in Washington, D.C. and in various state capitols as well. As a result of this union, CFA membership will grow both on a national and chapter level. This will bring enhanced networking that will be especially apparent on a chapter level. We look forward to serving members in the areas where we will have new CFA chapters: Michigan and Raleigh-Durham," explained Sprenger.
NFA's president Everett Walker concurred. "I see the CFA/NFA combination as a blending of cultures and leadership that have always overlapped, and in some cases competed. The merger will create a stronger trade association for all financial services professionals," said Walker.
The agreement to join the two groups becomes effective on February 15, 2012 and the leaders of both organizations expect a seamless transition as NFA chapter organizations are absorbed into their CFA counterparts. The NFA chapters in Grand Rapids, Michigan and Raleigh-Durham, North Carolina will become new CFA chapters and continue to provide valuable education and networking opportunities for their members. To learn more about the CFA and the history of the NFA, go to http://www.cfa.com.
About CFA
Founded in 1944, the Commercial Finance Association is the trade group of the asset-based financial services industry, with nearly 300 member organizations throughout the U.S., Canada and around the world. Members include the asset-based lending arms of domestic and foreign commercial banks, small and large independent finance companies, hedge funds, private equity firms, floor plan financing organizations, factoring organizations

Sales Professional-Nationwide
Are you producing over $400,000 a month and
want the ability to reach $1 million a month?

Ascentium Capital is self-funded equipment finance company focused on vendor programs across many industries, as well as end-user transaction sizes ranging from $10,000 to $500,000 per schedule.

We offer unlimited earnings potential based on your ability to innovate and produce results within an entrepreneurial sales environment. In addition, we offer a comprehensive benefits package which includes Medical, Dental, Vision, 401(k), Profit-Sharing as well as paid holidays.

If you believe that you have what it takes, please send your cover letter and resume to: SalesCareers@AscentiumCapital.com

www.ascentiumCapital.com
Join a resource-rich company with over $300,000,000 in lending capacity for your customers.
Wednesday, February 15, 2012


Today's Equipment Leasing Headlines

Classified Ads---Senior Management
IFA Conference Opening
Predicts Growth in Franchising 2012, General Economy
Report by Bob Rodi
"Cigarettes Cheaper" Fraud Sentencing
Equilease Wins $260 million portfolio
Don't Miss Mr. Terry Winders April Seminar Newport Beach
Why I became a CLP
Bernie Boettingheimer, LeasePolice
Classified Ads---Help Wanted
CIT 2012 U.S. Restaurant Industry Outlook
Five Years plus $878,000 restitution for Tax Evasion
San Francisco, California Adopt-a-Dog
Classified ads—Site Inspection
News Briefs---
Negotiators reach tentative payroll tax cut pact
ICBC Leasing places $300 million V2500 order
LCI orders $400 million AgustaWestland Helicopters
Airbus says Alafco orders 35 more A320neo jets
Boeing, Lion Air sign largest commercial jet deal
Textainer Group Holdings Reports Record 4thQ/YE
Portugal's Debt Efforts May Be Warning for Greece
Apple loses iPad copyright battle in China
Broker/Funder/Industry Lists | Features (collection)
Top Ten Stories Chosen by Readers | Top Stories last six months
Tony Bennett returns to his city by the bay Feb. 14
You May Have Missed
Overeating May Double Risk of Memory Loss: Study
SparkPeople--Live Healthier and Longer
Sports Briefs---
Winter Poem
California Nuts Briefs
"Gimme that Wine"
This Day in American History
SuDoku
Daily Puzzle
GasBuddy
Weather, USA or specific area
Traffic Live----

######## surrounding the article denotes it is a "press release" and was not written by Leasing News nor information verified, but from the source noted. When an article is signed by the writer, it is considered a "by line." It reflects the opinion and research of the writer. It is considered "bias" as it is the writer's viewpoint.



[headlines]
--------------------------------------------------------------

Classified Ads---Senior Management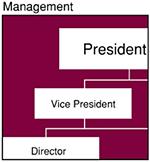 (These ads are "free" to those seeking employment or looking
to improve their position)

Europe
25+ yrs exper. management roles Chase, AT&T Capital, Heller Financial, SFS. Develop biz from "scratch to success". Looking for challenging & pioneering job.
Email: frans@alliedproperty.net
Philadelphia, PA
27 yrs. exp. sales, ops., credit, strategy, P&L mngmet. Most recently created & executed the biz plans for 2 highly successful Bank-owned small ticket leasing subsidiaries.
email: mccarthy2020@comcast.net
Southern CA
20 years exp. as hands-on leasing CFO, managing accounting, treasury, FP&A, including securitizations, Great Plains/FRx, budgets, risk management. MBA. Also available as interim Controller/CFO, consultant.
Email: leasecfo@gmail.com

Free Posting for those seeking employment in Leasing:
http://www.leasingnews.org/Classified/Jwanted/Jwanted-post.htm
All "free" categories "job wanted" ads:http://www.leasingnews.org/Classified/Jwanted/Jwanted.htm
[headlines]
--------------------------------------------------------------

[headlines]
--------------------------------------------------------------

[headlines]
--------------------------------------------------------------
[headlines]
--------------------------------------------------------------
[headlines]
--------------------------------------------------------------
[headlines]
--------------------------------------------------------------
[headlines]
--------------------------------------------------------------
[headlines]
--------------------------------------------------------------


San Francisco, California-- Adopt-a-Dog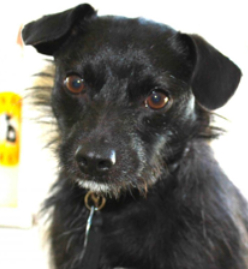 Buster
Primary Breed: Terrier
Mixed Breed? Yes
Gender: Male
Size: Small
Age: Young
"Buster is a fluffy little terrier mix, who loves going on walks and spending time with our Wonder Dog volunteers. He's was timid little fella' initially, but once he gets to know you, he is very affectionate and loyal.
"We really like this fella.... Buster is a year and a half and weighs about 15 pounds. He's a perfect city dog, and will reward you with so much love and loyalty! You can meet him at most of our adoption events, or by appointment..... so send over an email if you'd like to hook up!"
Email Contact:
http://www.wonderdogrescue.org/contact
Wonder Dog Rescue
650 Fillmore, SF 94117
phone: 415.621.DOGS


Adopt-a-Pet by Leasing Co. State/City
http://www.leasingnews.org/Conscious-Top%20Stories/Adopt_Pet.htm

Adopt a Pet
http://www.adoptapet.com/
[headlines]
--------------------------------------------------------------
Site Inspection Services
( To apply to be listed, please fill in this form and e-mail to: kitmenkin@leasingnews.org )
Site Inspection Form
Full-time
Employees

Part-Time
Employees or Ind. Contractors

Additional
Services

Major
Clients

300

Pre-Funding Inspections, Post-Funding Inspections, Vendor Verifications, Collection Inspections, Collateral Management and Floor Plan Inspection Services

USA/Canada

QuikTrak, Inc.
1991
Kami Stehman
National Account Executive
800-927-8725 x3094 (toll free)
503-214-3094 (direct)
503-214-3994 (fax)
kstehman@quiktrak.com
ELFA, NAELB, NEFA

65 employees
500+ independent field contractors

Equipment & Site Inspections, Merchant Verifications, Commercial Collections, Audit & Inventory Management, Vehicle Condition Reports

USA/Canada
UK

30

pt/or ind. con 650

- Equipment Inspections
(pre-funding and deliquency) -Business verifications
- Floor Plan (inventory) inspections
- Dealer Monitoring Services

11

P/T Employees or Ind. Contractors: 142

Portfolio Servicing, Collections, Skip Tracing, Legal Case Management, Repossession & Transport Logistics, Storage, Appraisal, Remarketing/Sales, Make-Ready, Diagnostic Inspection/Repair, Treasury/Settlement/Title

USA Banks, Leasing Companies, Secured & Unsecured Lenders, Portfolio Acquisition/Servicing Companies

9

4,000

Pre-Funding and Post-Funding Equipment Inspections, Business Verifications, Door Knocks, Condition Reports, and Vendor Inspections.

6

Specializing in truck & trailer inspections, appraisals, investigations and remarketing.

(23) banks & leasing companies with s footprint in Canada to Chile & Argentina

USA Green Asset
Portfolio Protection
2009
Ron Vogt
727-522-1746
r@usagapp.com
www.USAGAPP.com

3


611

Equipment Inspections•Business Verification Inspections•Merchant Site Inspections•Vendor/Private Party Inspections•Check & Title Exchanges•Collection & Delinquency Inspections•Custom Equipment Tagging•Repossessions•Drive-By Inspections•Inventory Inspections•Full Service Appraisals•Condition Reports•VIN Verification•DRAW Inspections•Rental Yard Audits

Banks & Lenders and leasing companies within Virgin Islands/Canada/South America/USA/China/UK

2

- EPS covers nationwide, Canada, and Europe as a provider of collateral inspections for banks, leasing companies, equipment brokers and equipment vendors.
- We give you a snapshot of your customers business in real time, not just on paper.
- Our field consultants are experts and are nationally recognized by leading Professional Associations as ethically and technically qualified to perform equipment consulting services for third parties

Equipment Appraisal, Inspection, Recovery /Repossession, Remarketing, Third Party Equipment Sales

Equipment Lease/ Finance, Banks, Attorney's, Insurance Companies, Brokers

Remarketing Systems, Appraisal & Legal

C. and A. Courier Inspection Services

1997

Andy Klepp-Egge Jr

410-746-6355

candacourier22@aol.com

More info

Covers Baltimore Maryland and Surrounding Counties only for: On-Site Real Property due diligence reporting services: Dealer Floor Plan Audits, Leased/rented equipment inspections, Damaged Freight Insurance Inspection, Merchant Business Site physical Inspections, Construction Loan Draw Inspections, Baltimore MD Mobile Notary & CJIS Fingerprinting ID verification, Insurance Premium Audits-Underwriting Surveys-Loss Control data reporting

Appraisals, Repossession and remarketing services.

Dover Management Group, Inc.

2002

Christopher J. Condon

508-785-1277

- Phone

508-785-3008 - Fax

dovermanagementgroup.com

ELFA

North America coverage for all services, inspections, appraisals and consulting. Accredited senior appraiser - American Society of Appraisers, providing USPAP Appraisals, desktop appraisals, general equipment consulting, equipment portfolio management.

Banks, insurance companies, financial product placement entities, equipment finance and leasing companies, public companies.

Morgen Industries, Inc
info@morganindustries.com
201-223-0071 - Phone
201-223-0071 - Fax
www.morganindustries.com
ELFA


Remarketing & resale, Data center relocation, Valuation & Appraisals, Disk Sanitizing and hard drive destruction

Site Visits, collections, recovery, remarketing, recovery, remarketing and appraisal - FMV

Technical evaluations, logistics, documentation and funding.

SecureTrac proudly services banks, leasing companies,
brokers, auctioneers and equipment dealers.
(A) "Douglas Guardian has probably been doing site inspections longer than any other company in the market today. This is our 75th year in business. We even do inspections for some of the people on your editorial board. Please include Douglas Guardian in your survey. We do not subcontract our inspections to independent contractors like many of our competitors. We utilize a network of over 300 company trained and certified employees. We operate throughout the US and Canada performing pre-funding inspections, post-funding inspections, collection inspections and vendor verifications."
Bruce Lurie, President
blurie@douglasguardian.com
(B) SecureTrac, Inc. - Additional Services
- SecureTrac, Inc is a nationwide provider of collateral inspections for banks, leasing companies, equipment brokers and equipment vendors.
- A picture is worth a thousand words but an on-site inspection is worth 10 times more.
- We give you a snapshot of your customers business in real time, not just on paper.
- Our field consultants are experts and are nationally recognized by leading Professional Associations as ethically and technically qualified to perform equipment consulting services for third parties.
Services Include:
Pre/Post Fund Collateral Inspections
Business and Merchant Site Inspections
Vendor Inspections
Vehicle Condition Reports
Check/Title Exchanges
Lease Signings
Inventory & Audits
Collection Inspections
Delinquency Interviews
Drive by Inspections
Repossessions
Appraisals
Benefits of choosing SecureTrac:
Real Time Status Updates
Online Reporting
Online Report Archive
Free Digital Photographs
Volume Discounts
Multi- Lease Discounts
Online Monthly Invoices/Early Pay Invoice Discounts
SecureTrac is proud to offer Same Day Service Requests.
(C)
Andreas Klepp-Egge Jr
DBA / C. and A. Courier Services, Est. 1997
MSPA Certification-Silver
TSA-FAA-STA Clearance
TSA-TWIC-Marine terminal clearance
24- 7 Baltimore MD Mobile Remote Notary
CJIS Certified Fingerprinting service.
DOT # 0950050
410-747-6550 Office-fax
410-746-6355 Mobile
candacourier22@aol.com
candacourierfieldinspection.com/
[headlines]
----------------------------------------------------------------
This Day in History
-------------------------------------------------------------

SuDoku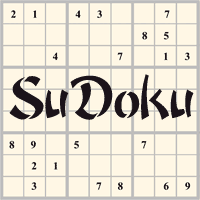 The object is to insert the numbers in the boxes to satisfy only one condition: each row, column and 3x3 box must contain the digits 1 through 9 exactly once. What could be simpler?
http://leasingnews.org/Soduku/soduko-main.htm
--------------------------------------------------------------

Daily Puzzle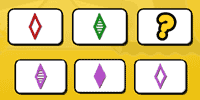 How to play:
http://www.setgame.com/set/puzzle_frame.htm
Refresh for current date:
http://www.setgame.com/set/puzzle_frame.htm
--------------------------------------------------------------


http://www.gasbuddy.com/
http://www.gasbuddy.com/GB_Map_Gas_Prices.aspx
http://www.gasbuddy.com/GB_Mobile_Instructions.aspx
--------------------------------------------------------------

Weather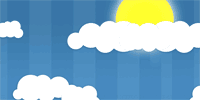 See USA map, click to specific area, no commercials
--------------------------------------------------------------

Traffic Live---
Real Time Traffic Information
You can save up to 20 different routes and check them out with one click,
or type in a new route to learn the traffic live
--------------------------------