Marketing Associate
Los Angeles, California
Direct, small ticket ($10k-$250k) leasing company
looking for an energetic, intelligent quick thinker to be our Marketing Associate. 3+ years of commercial equipment leasing experience required. Daily activities include: deal previews, prospecting, managing prospect
database and other marketing support.
Contact: Michael Green, mgreen@dakotafin.com
(310) 696-3030 x 124

Dakota Financial provides equipment leasing/finance solutions to small businesses throughout the United States. We specialize in providing funding for those who can not obtain financing from traditional sources.
www.dakotafinancial.com


Friday, February 17, 2012


Today's Equipment Leasing Headlines

Classified Ads---Asset Management/Collections
Joe Woodley, CLP, et. al. to go to trial March 12
by Christopher Menkin
Update ---CFA Merges with NFA
Who are they?
Classified Ads---Help Wanted
Aslam Khan—from dishwasher to owner of 150 stores
IFC Conference Part II
10th Anniversary-Two Buck Chuck Still Selling 5 Million Cases
Profile: Crit DeMent, Chairman of ELFA
AssetFinance International
CLP Spotlight, Joe Schmitz, F.I.T. Leasing
White Clarke Group's Global Leasing Report
by Ed White
Cost of Funds
La Quinta, California Adopt-a-Dog
2012 Oscar Race: the Overlooked Edition
by Fernando Croce
News Briefs---
Mortgages drop to new record low
Bernanke says community banks have strengthened
Broker/Funder/Industry Lists | Features (collection)
Top Ten Stories Chosen by Readers | Top Stories last six months
The Truth about Income Inequality in America
You May Have Missed
11 Ways to Lighten Up Any Restaurant Meal
SparkPeople--Live Healthier and Longer
Sports Briefs---
Winter Poem
"Gimme that Wine"
This Day in American History
SuDoku
Daily Puzzle
GasBuddy
Weather, USA or specific area
Traffic Live----

######## surrounding the article denotes it is a "press release" and was not written by Leasing News nor information verified, but from the source noted. When an article is signed by the writer, it is considered a "by line." It reflects the opinion and research of the writer. It is considered "bias" as it is the writer's viewpoint.


[headlines]
--------------------------------------------------------------

Classified Ads---Asset Management/Collections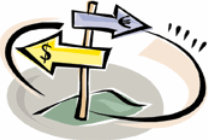 (These ads are "free" to those seeking employment or looking
to improve their position)

San Francisco, CA
Ten years experience setting residuals, negotiating leases and remarketing equipment across a broad spectrum of large ticket asset types including marine, intermodal, mining, energy, manufacturing.
geoffwalshe@yahoo.com
Located near Dallas
Extensive experience in valuation/remarketing of IT and telecom assets. Established network of customers and vendors. Strong leasing background
Located near Dallas contact: leasevalue@gmail.com
Port St Lucie, FL
20+ yrs exp. commercial collection/late stage specialist.
Prefer to work from home based office or transfer to Sarasota areamichaelgalan@comcast.net | Resume
Free Posting for those seeking employment in Leasing:
http://www.leasingnews.org/Classified/Jwanted/Jwanted-post.htm
All "free" categories "job wanted" ads:http://www.leasingnews.org/Classified/Jwanted/Jwanted.htm

[headlines]
--------------------------------------------------------------

Joe Woodley, CLP, et. al. to go to trial March 12
by Christopher Menkin

"Your Orange County Construction and Commercial Claims and Collections Attorneys"
This is a very interesting story as why a law firm would file against guarantors who have filed bankruptcy and what assets are actually available. It appears to be an account "sold" by the FDIC perhaps for pennies on the dollar and the fee comes from collecting. The law firm Lanak-Hanna did not respond to the question of why? It may be because I refused to testify at the trial to be held in Orange County on March 12, 2012. To me, it was a "Freedom of the Press" issue, which this article gives evidence to my original response to the law firm.
Several attempts were made to reach both Mr. Jones and Mr. Woodley, but there was no response at press time.

Who is Joe Woodley?
"1986 Western Association of Equipment Lessors President Ted Parker, Charter Equipment Leasing (left) admonishes 1987 President-elect Joe Woodley, Westover Financial, IN. to ' talk softly and carry a big stick' as he passes the gavel."
WAEL Newsline, October/November 1986
"Joe has been active in the leasing industry for 15 years, starting with a position with the Burroughs Corporation after his graduation from the University of Albuquerque, New Mexico. He was involved in private leasing in 1972 and 1975-77, spending the interim years with St. Paul Leasing. He was Vice President/Marketing at Colonial Pacific Leasing Company from 1977-84."
CLP Volume 1, March, 1985 Newsletter

One of 25 Most Influential in Leasing:
"Joe Woodley, CLP--1987 president of the Western Association of Equipment Lessors, now National Equipment Finance Association, volunteered and became CEO in November, 2001, when the association was rudderless, also in financial difficulties. He brought in Bill Grohe, and they moved the group into solvency as well as reaching out to other leasing association, attending their conferences, making friends, promoting education, the CLP Foundation, and has been an outstanding leader."
http://www.leasingnews.org/Pages/influential.htm#JoeWoodley

February, 1999: Golden Gate Funding, San Francisco, California purchased by Westover Financial
http://www.leasingnews.org/list_alpha_new.htm#gol
November 20, 2001: "Joe Woodley, CLP, is the new full-time United Association of Equipment Leasing (UAEL) Chief Executive Officer. He will continue at Westover Financial. Steve Jones is the president of Westover. He was president of the organization in 1987, when it was the Western Association of Equipment Lessors (WAEL). (1)
The Revolving Line of Credit for Westover Financial was signed April 13, 2007 as well as personal guarantees and other supportive documents for $1 million line, 90% advance of each lease transaction. (2)
August 10, 2007 press release shows "Steve Jones as president of Westover Financial; Westover Financial, Inc., headquartered in Santa Ana, CA was founded in 1984 and has funded over $500,000,000. in equipment purchases. It serves the needs of customers nationwide from the home office as well as branch offices in San Francisco, Tampa, Austin and Los Angeles." (3)
July 25, 2008 the Office of the Comptroller of the Currency closed First Heritage Bank, N.A., Newport Beach, California, a small bank with total assets of $254 million and total deposits of $233 million, owned by First National Bank Holding Company, Scottsdale, Arizona. The FDIC was named receiver with Mutual of Omaha Bank, Omaha. assuming all of the deposits of the banks, Mutual of Omaha Bank will purchase approximately $200 million of assets from the receiverships. Mutual of Omaha Bank will pay the FDIC a premium of 4.41 percent to assume all the deposits. The FDIC will retain the remaining assets for later disposition. (4)
Joseph George Woodley voluntary bankruptcy:
Woodley date filed: 7/21/2009
date terminated: 06/11/2010
Debtor discharged: 12/30/2009 (5)
February 13, 2009 FDIC as receiver fro First Heritage Bank "sets over to Brown Bark III, L.P ("Assignee") Revolving Line of Credit Promissory Note dated April 13, 2008 from Westover Financial made "

WITHOUT RECOURSE, REPREENTATION, OR WARRANTY, EXPRESS OR IMPLIED." (6)
May 6, 2009 Lanak & Hanna, Santa Ana, California file complaint in Superior Court, Orange County, Central Justice Center for $859,409.50* on behalf of Brown Bark III, LP as plaintiff versus Westover Financial, Inc., Steven R. Jones, an individual; Joseph G. Woodley, an individual; and Does 1 through 100, inclusive. (7)

* Principal Balance: $859,409.50; interest: $8,021.28; Total: $867,430.78 (Calculated through February 23, 2009)
July 24, 2009 interview with Joe Woodley:
"Westover Financial, Santa Ana, California, started by Joe Woodley, CLP, is dissolving. Thirteen years ago Woodley volunteered to keep the United Association of Equipment Leasing (UAEL) going, becoming its executor then CEO, actually moving to Oakland, California for two years, when the office was moved closer to his home in Southern California. He sold 40% of the company to Steve Jones, who eventually took full control, until a few months ago when he left and took the inside sales crew to iFinancial, San Clemente, California."

"Semi-retired, but still active as membership director-West for the successor of UAEL, National Equipment Finance Association, he has settled some of the bills, settling other debts, answering other questions, and is now in the process of legally dissolving the company.
"His long time credit manager Jaimie Haver will then take over his former outside sales staff: Chuck Parsons, Amy Pine, Wayne Evans, Rick Russo, George Guibert, Tom Tolman, Dave Kolle, Rob Wible, Martin Lacayo, Woody Wong. They are planning to re-open as Westover Capital. (8)
"Westover Financial (07/09) started by Joe Woodley, CLP, sold 40% to Steve Jones 13 years ago, is dissolving. Semi-retired, except for NEFA post, Woodley has been trying to clean up the mess since Jones left several months ago and joined iFinancial, San Clemente, CA with inside sales crew."
Leasing News, the List (9)
(1) Woodley becomes president of UAEL
http://www.leasingnews.org/archives/December%202008/12-24-08.htm#2001
History of WAEL
http://www.leasingnews.org/Conscious-Top%20Stories/WAEL_Hist_IV.htm
(2) Exhibit "A" (page 118) signing dates:
http://leasingnews.org/PDF/ExhibitAListofDates.pdf

(3) Press Release Jones as President:
http://www.leasingnews.org/archives/August%202007/08-10-07.htm#wfi
(4) FDIC Press Release
http://www.fdic.gov/news/news/press/2008/pr08063.html
(5) JG Woodley BK:
http://leasingnews.org/PDF/JG_Woodley_BK.pdf
(6) FDIC assigns debt to Brown Bark III
http://leasingnews.org/PDF/FDIC_Assignment_of_Loan.pdf
(7) Lanak & Hanna Complaint (125 pages with exhibits)
http://leasingnews.org/PDF/Lanak&HannaComplaint.pdf
(8) July 24, 2009 Interview/Story
http://leasingnews.org/archives/July%202009/07-24-09.htm#Westover

(9) The List
http://www.leasingnews.org/list_alpha_new.htm#westover

[headlines]
--------------------------------------------------------------


Update ---CFA Merges with NFA
Who are they?

Today

As sent to readers on Wednesday afternoon, The Commercial Finance Association, New York, New York merges with the National Funding Association, Atlanta, Georgia.
The National Funding Association has 300 paying members, according to an interview, but unofficially perhaps up to 2,500 who attend their monthly luncheons through the United States. The web site states, "A network of individuals consisting of investment bankers, accountants, attorneys, brokers, venture capitalists, consultants, bankers, turnaround professionals, factors, specialty finance companies, and asset based lenders. It was organized in 1991 in Charlotte, North Carolina by Bud Wilson, Warren Shinn and Barry Yelton for the express purpose of bringing together financial professionals to network among themselves."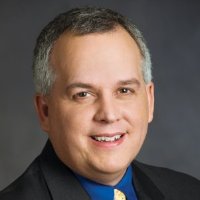 Brian Cove, Chief Operating Officer, Commercial Finance Association told Leasing News that the CFA currently has 265 corporate members, with more than 5000 employees. Employees of each corporate member enjoy the benefits of CFA membership. What also makes the organization distinct, founded in 1944, is that membership in the national organization is open only to lenders. Service providers, even attorneys, software, and other providers whose firm is a member of CFA's Education Foundation can become members of CFA chapters.
Established in 1991, the NFA consists of a national office and 9 regional chapters in the southeast and mid-western United States. Under the terms of the agreement, all NFA chapter members will become members of the corresponding CFA chapter. Michigan and Raleigh-Durham will become new CFA chapters, giving CFA a total of 20 chapters and increasing its chapter membership to approximately 1,700. CFA will offer complimentary one-year memberships to the firms that are currently members of the NFA but not part of the CFA. These firms will undergo the normal approval process to ensure that they meet CFA's membership criteria.
There are chapter meetings, just as NFA had, as well as national meetings where non-members are invited to attend. The next convention will be at the JW Marriott, Phoenix, Arizona, November 14-16. The 2011 Conference, the 67th, was held last November in New York and drew over 1200 attendees.
CFA has monthly mailings to a 15,000 mailing list as well as newsletter to members on events and news briefs that may be of interest to them.
A copy of the announcement from CFA is available at:
http://leasingnews.org/archives/Feb2012/2_15.htm#merge
www.cfa.com

Comprehensive personal property tax outsourcing services
We accept file exports and integrate personal property tax information with all lease management or accounting software. No other firm offers the combination of individual attention, software capabilities expertise, "full disclosure" and web port accessibility to information more than we do.

Click here to learn what our clients say about our service
Gary DiLillo, President 440.871.0555 or gary@avptc.com

[headlines]
--------------------------------------------------------------
Leasing Industry Help Wanted



Sales Professional-Nationwide
Are you producing over $400,000 a month and
want the ability to reach $1 million a month?

Ascentium Capital is self-funded equipment finance company focused on vendor programs across many industries, as well as end-user transaction sizes ranging from $10,000 to $500,000 per schedule.

We offer unlimited earnings potential based on your ability to innovate and produce results within an entrepreneurial sales environment. In addition, we offer a comprehensive benefits package which includes Medical, Dental, Vision, 401(k), Profit-Sharing as well as paid holidays.

If you believe that you have what it takes, please send your cover letter and resume to: SalesCareers@AscentiumCapital.com

www.ascentiumCapital.com
Join a resource-rich company with over $300,000,000 in lending capacity for your customers.
Marketing Associate
Los Angeles, California
Direct, small ticket ($10k-$250k) leasing company
looking for an energetic, intelligent quick thinker to be our Marketing Associate. 3+ years of commercial equipment leasing experience required. Daily activities include: deal previews, prospecting, managing prospect
database and other marketing support.
Contact: Michael Green, mgreen@dakotafin.com
(310) 696-3030 x 124

Dakota Financial provides equipment leasing/finance solutions to small businesses throughout the United States. We specialize in providing funding for those who can not obtain financing from traditional sources.
www.dakotafinancial.com


For information on placing a help wanted ad, please click here:
http://www.leasingnews.org/Classified/Hwanted/Hwanted-post.htm

Please see our Job Wanted section for possible new employees.
[headlines]
--------------------------------------------------------------
Aslam Khan—from dishwasher to owner of 150 stores
IFC Conference Part II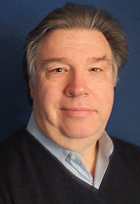 Report by Bob Rodi
MPC, LLC
Managing Executive

First, a synopsis of Part I: the Actual economic output will be up 5%, across the board, it was predicted, at the International Franchise Association Conference held at the Marriott World Center which concluded on Wednesday in Orlando, Florida. The experts said the big leader in output growth for 2012 would be in personal services franchises, up an impressive 6.2%. Franchise Real Estate is also making an impressive comeback, with anticipated growth in 2012 of 5.8%.
What seems to be slowing things down is the availability of credit. It appears that there will be a lot of progress this year but that will be "cautious progress". Franchisors do not expect banks and institutional investors to jump in with both feet. Lease financing has a great opportunity here in 2012.
Aslam Khan—from dishwasher to owner of 150 stores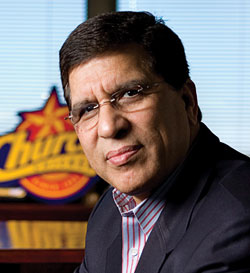 (QSR Photo)
The Ronald E Harrison award is given each year to an industry leader that has done the most for minorities in franchising. This year's award was given to a gentleman by the name of Aslam Khan. Aslam is the president and CEO of Falcon Holdings which is the largest Church's Chicken franchisee in the system.
Aslam is an immigrant from rural Pakistan. He came to this country 32 years ago and like many immigrants, started working in a Church's franchise as a dishwasher making less than $3.00 an hour. His hard work did not escape the notice of the franchisee for which he worked. He moved through the system and made it his business to learn every aspect of running a Church's franchise. That covered everything from cutting, coating and frying chicken to becoming an area manager. Aslam had the highest producing area in the chain and soon gained a reputation for turning distressed locations into profitable ones.
Church's Chicken Franchisor sent him all over the country as a troubleshooter. Banks and lenders were asking for him by name to help them save defaulted locations. After being sent on a few of these turnaround jobs a lender asked him to help save a multi- location transaction where the bank was owed $5,000,000. After his assessment of the situation, Aslam went to the bank and told them that he could save their $5 million but that it would take an additional $3 Million to do so.
The bank did not want to put any more money into a failing enterprise, but Aslam saw the potential to own his own business. He was able to raise the money he needed to buy out the bank and turn the operation around. By 1997 Falcon Holdings, LLC owned 97 Church's franchises. Today Aslam owns over 150 stores in 12 states producing over $100 Million in sales. He received the award because he has made it his personal mission to give other immigrants or disadvantage.
His Full story:
http://www2.qsrmagazine.com/articles/interview/103/aslam_khan-1.phtml

[headlines]
--------------------------------------------------------------
10th Anniversary-Two Buck Chuck Holding at 5 Million Cases
Shanken News Daily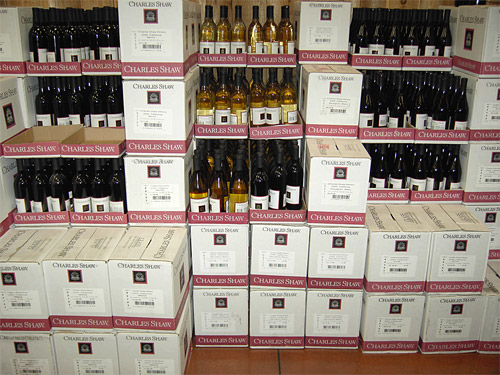 When Charles Shaw—better known as "Two Buck Chuck"—hit Trader Joe's shelves in 2002, the Bronco Wine Co. brand sparked a phenomenon that few industry observers believed would last. But as it celebrates its 10th anniversary this month, Two Buck Chuck continues to rank among the U.S. market's top-selling wine brands.
After selling nearly 2 million cases in 2002, Charles Shaw zoomed past the 5-million-case threshold the following year. But while those numbers suggested limitless possibilities, the brand's explosive growth soon halted. In fact, Two Buck Chuck's annual volume has remained at around 5 million cases since 2003. Last year, the brand advanced by 1.4% to 5.18 million cases, according to Impact Databank. And while it might seem odd that Two Buck Chuck would lose ground during tough economic times, its annual sales in fact have fallen by about 150,000 cases since 2008.
Retailing at just $1.99 a 750-ml. in Trader Joe's California stores ($2.99-$3.50 in Trader Joe's stores in other states due to higher distribution costs), Charles Shaw instantly caught on with consumers as it redefined the economy wine category. Packaged in 750-ml. bottles with a cork seal and sold exclusively in a grocery chain with a reputation for high-quality products, Charles Shaw was vastly different from the screw capped jug wines that had long dominated the economy wine segment.
Two Buck Chuck's enormous success spawned an array of competing initiatives—mainly in the form of brands retailing at a few dollars higher and offering far wider availability. (Even after years of expansion, at the end of 2011 Trader Joe's still operated in only 31 states and Washington, D.C.—not all of which allow wine sales in supermarkets—and roughly half of its 365 stores were in California.)
One slightly higher-priced competitor has been Barefoot Cellars. When E. &J. Gallo acquired Barefoot in 2005, it was rising fast, with sales doubling from 2001-2004 to reach 470,000 cases. But plugging the sub-premium Barefoot (around $5.50-$6 a 750-ml.) into Gallo's formidable pipeline took it to new heights, and it hasn't stopped soaring since. In 2011, Barefoot's sales rose by more than 15% to reach the 10-million-case mark. Meanwhile, on the import side, W.J. Deutsch & Sons' Yellow Tail sold 225,000 cases in the U.S. market in 2001, its introductory year. In 2002, as Charles Shaw arrived on the scene, sales of Yellow Tail—which usually retailed for slightly less than $7 a 750-ml., making it extremely competitive among imports—exceeded 1 million cases. Four years later, Yellow Tail eclipsed the 8-million-case threshold, and sales since hovered at that level.
Despite those and other competitors' successes, Two Buck Chuck endures. Unlike so many other brands that have gotten off to soaring starts only to fade just as quickly, Charles Shaw is still a strong contender a decade after its launch.
(This ad is a "trade" for the writing of this column. Opinions
contained in the column are those of Mr. Terry Winders, CLP)
[headlines]
--------------------------------------------------------------
Profile: Crit DeMent, Chairman of ELFA

Written by Brian Rogerson
(This has been edited due to length by Leasing News)
Crit DeMent

Crit DeMent is chairman of the Board of Directors and chief executive of LEAF Commercial Capital - he is also the 2012 chairman of the Equipment Leasing and Finance Association.
He was born in Louisiana, but raised and attended school in Beaumont, Texas. Beaumont forms part of the "Golden Triangle" – the major industrial sector of Texas on the Gulf Coast. "In the early 20th century," he explained, "it was the epicenter of the Texas oil business."
From early days he had his heart set on a career in sales and marketing ("at school I always enjoyed promoting events and positioning various messages") – and with this in view he attended Texas Tech University where he achieved a BA in journalism with an emphasis on advertising and public relations.
F&I training

He told Asset Finance International: "I didn't have a job right out of college, so I got what I thought would be a temporary job selling cars. However, I was soon promoted to finance and insurance (F&I) manager and was introduced to lending and leasing."
"I liked the finance business," he added, "but soon tired of the car lot, so I took a job with a fleet leasing company and have been in the leasing industry ever since."
It was while working in the fleet business in Houston, when the early 1980s recession hit, that DeMent found himself amongst the ranks of the unemployed. He said: "I answered a 'blind' advertisement for leasing sales and was hired by Philadelphia's Master Lease Corporation. At first I was moved to Atlanta as an outside sales representative but then promoted into the company's national program development - and moved to Philadelphia."
In 1988 Master Lease was sold to Tokai Bank, becoming Tokai Financial Services (TFS). DeMent worked his way up to the position of vice president of marketing at TFS until he was recruited by his old boss at Master Lease to start operations at Fidelity Leasing, a general equipment lessor, in 1996.
Arriving at LEAF

Four years later, in 2000, the company was sufficiently profitable to sell to ABN AMRO which in 2001 sold the business on to Citibank. DeMent's operation became a profit and loss centre within CitiCapital. He stressed: "In 2002, along with key members of my team, we brought our lease origination business to LEAF Financial Corporation, the lease asset management subsidiary of Resource America, Inc. We originated and acquired leases for the investment partnerships managed by LEAF Financial Corporation until late 2010 when we spun out the lease origination and serving platforms to form LEAF Commercial Capital (LCC)."
"The driving force in creating LCC was to re-position our company to focus on very specific segments of the marketplace that LEAF and its management team had deep industry experience in – and also a proven track record of success. This new direction involved a total re-assessment of our strategies, products, services, and the resources that support them. To execute our business plan we re-aligned to focus on our key growth initiatives and invested significant capital in the technology required to meet our customers' business needs."
"Yes," he added, "it was a challenge to shift the way we did business. But it actually re-invigorated our management team and our employees to have a fresh go-to-market strategy."
LCC currently employs around 200 staff and gives national coverage to all 50 US states. It majors in providing finance for the small-ticket office equipment, light industrial and materials-handling, medical technology, and energy and climate-control systems sectors.
Prior to being elected ELFA 2012 chairman DeMent previously served on the ELFA's Board of Directors as a member of the Executive Committee.
He has also served multiple terms on the Captive and Vendor Finance Business Council Steering Committee and was on the committee that drafted the Code of Fair Business Practices. Most recently he served on ELFA's Personnel Committee, as well as on the planning committee for the association's Annual Investors Conference.
He said: "Being in the equipment finance industry most of my professional life I saw a tremendous amount of value in joining the association. Being a member of ELFA allows you to interact with other industry leaders and gain valuable insight into how other companies are approaching the same issues that you are facing. It is invaluable getting new ideas and discovering new ways of doing things from your peers."
He added: "Perhaps the most important reason of all is to be a part of an organization whose main purpose is to be an advocate for our industry in an effort to promote its growth and its value to all the member companies."
Difference between survival and defeat
DeMent stressed that in difficult times the role that the association takes on is even more important than when things are going well. "During this recent economic downturn," he said, "we pulled together as an industry to better assess the markets, develop joint strategies and increase communication to better navigate through the downturn. In addition, by being part of an industry group like ELFA you have access to a broad array of industry-related information that you can utilize to correctly read the economic trends helping you make more educated business decisions which could mean the difference between survival and defeat."

To subscribe to AssetFinancial International:
http://www.assetfinanceinternational.com/register-now/registers
[headlines]
--------------------------------------------------------------
CLP Spotlight, Joe Schmitz, F.I.T. Leasing
AN INTERVIEW WITH JOE SCHMITZ, CLP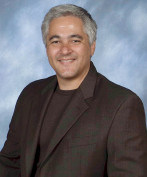 Joe Schmitz, CLP
F. I. T. Leasing
Financing Industry and Technology
How did you get your start in the equipment leasing industry?
Sometimes it's funny how you end up in a career. After college I worked for a family business that was involved in car repair and car sales for lenders. I didn't particularly like the car business and the family aspect was crazy but the financing part was fun. The banking business seemed interesting to me and in 1990 I was hired by Ginny Young at TOPA Thrift and Loan in their equipment leasing department.
I wanted the stability of a large, secure bank and they had been in business 72 years. Six months later I was fired! Three months after that the thrift went out of business. That's when I realized no company offers you security. One of the bank's customers was Nova Leasing and the owner, Steve O'Neill hired me. The entire interview was "Ginny said you're a hard worker; we're a straight commission company and there's a desk if you want it".
I had some experience in the fitness industry and thought we should do fitness leasing. Steve said no one funded fitness but if I was stupid enough to pursue fitness vendors, he would get a couple of lenders drunk enough to buy some deals. Two years later fitness was 85% of our business and we changed the name to F.I.T. Leasing. In 1998 Steve passed away doing what he loved; playing golf with his friends in the equipment leasing business and I purchased the company from his children.
We have been a general equipment lease broker with an emphasis in fitness leasing ever since.
What do I find most challenging and interesting in the leasing business?
The most difficult aspect is helping lenders understand non-traditional types of business that are profitable for them. Nontraditional generally means greater risk and even with evidence to the contrary those are tough calls for credit managers to make. The most interesting and fulfilling part of my job is putting together a complex package that meets a lessee's needs.
Would you like to share anything about yourself and what you enjoy doing in your spare time?

Finally here's a little about myself. I guess I'm best described as complicated and extreme. I tend to like my music loud (What does it mean when your kids keep telling you to turn it down?), I like rock-n-roll to gospel and everything in between. As for hobbies; I enjoy reading and learning about business of all types, but also like physical activities like snow skiing and kite surfing.
Having been in the leasing business for twenty years, I have found the best part is the people you meet along the way and the interesting transactions you get to be a part of.
The best advice I have is to do your best to create a win for all concerned; the best financing option for your customer, the best lessee for your lender and to treat others as you would want them to treat you.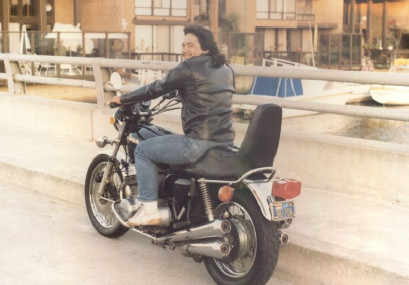 John Kenny Receivables Management
www.jrkrmdirect.com
• End of Lease Negotiations & Enforcement
• Fraud Investigation
• Credit Investigations
• Asset Searches
• Skip-tracing
• Third-party Commercial Collections
The Solution to Your Credit & Accounts Receivable Needs
John Kenny
315-866-1167 |  John@jkrmdirect.com
(Leasing News provides this ad as a trade for investigations
and background information provided by John Kenny)
[headlines]
--------------------------------------------------------------
White Clarke Group's Global Leasing Report
by Ed White

The year 2010 proved to be pivotal for the international leasing market. Not only did the global market for leasing begin to emerge from recession – but the newly-emergent structure bore marked changes to its pre-recessionary format.
It was the year that Europe, as a region, slumped to second place for the first time since 2006 – forsaking its pole position to North America. The Europe region's new business growth of 0.5% paled into insignificance compared to that of North America (+11.8%) – and indeed to the Asia region whose annual leasing growth rose by 31.7% during 2009-2010.
The Asia region increase was, of course, fuelled pre-dominantly by China, a country whose phenomenal industrial growth was displayed by equipment leasing growth of 50% over 2009 and 188.4% over 2008.
Other fascinating revelations about the fortunes of international leasing last year are contained in the latest White Clarke Global Leasing Report. Despite the promise of leasing growth in South America, in fact that region saw a decline in leasing of 15.9% compared to the previous year. Australia and New Zealand as a region suffered a 1% fall in growth despite seemingly recession proof over recent years.
The report also provides rare data including an up-to-date ranking of the top 50 leasing countries – with major positional changes revealed for the first time - as well as a comparison of new business equipment leasing market penetration both by leasing as a proportion of all fixed investment in plant and equipment, and as a relation to gross domestic product.
The report also highlights underlying trends in the international leasing industry and bravely seeks to predict the future of the market in the months to come.
Full Report:
http://leasingnews.org/PDF/Global_Leasing_Report.pdf

To subscribe to AssetFinancial International:
http://www.assetfinanceinternational.com/register-now/registers
[headlines]
--------------------------------------------------------------
Cost of Funds



Latest Month, December, 2011 1.16%
Current History of Cost of Funds:
http://leasingnews.org/PDF/Current_History_of_Cost_ofFunds.pdf
Historical Cost of Funds
(from June, 1982)
http://leasingnews.org/PDF/Historical_Cost_of_Funds.pdf
(Leasing News provides this ad "gratis" as a means
to help support the growth of Lease Police)
[headlines]
--------------------------------------------------------------


La Quinta, California-- Adopt-a-Dog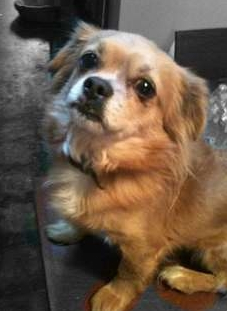 Danny pb Tibetan Spaniel
Breed: Tibetan Spaniel
Color: Tan/Yellow/Fawn
Age: Young
Size: Small 25 lbs (11 kg) or less
Sex: Male
"I am already neutered, housetrained, purebred, up to date with shots, not good with dogs, and not good with cats."
Danny pb Tibetan Spaniel's Story...
"Danny is a darling sweet boy and the best dog you will ever have.
Danny is a compassionate case as he will be the best dog you have ever had if you have the heart and the patience to see him blossom. Danny is a slow warmer as he was treated very cruelly. Danny would like a mom only with no other pets to make him the one and only special dog.
Please call Cathy 310 431 7818 or savingangels4u@aol.com
Group: Saving Angels
Contact: Cathy Borrego, Cherie Vergini Devan Scott/Exotic Cats
Phone: (310) 431-7818
Let 'em know you saw "Danny pb Tibetan Spaniel" on Adopt-a-Pet.com!
E-mail: savingangel4u@aol.com
Let 'em know you saw "Danny pb Tibetan Spaniel" on Adopt-a-Pet.com!
Address: 92253
La Quinta, CA
92253


Adopt-a-Pet by Leasing Co. State/City
http://www.leasingnews.org/Conscious-Top%20Stories/Adopt_Pet.htm

Adopt a Pet
http://www.adoptapet.com/
[headlines]
--------------------------------------------------------------
Leasing News: Fernando's View
By Fernando F. Croce


2012 Oscar Race: The Overlooked Edition
With every awards show, there are not just winners and losers, but also the overlooked ones. So it goes with the Oscars, where the limitations of the nominations result in many a worthy movie and performance being unfairly forgotten. So before we give our predictions for this year's sure bets and wild cards, let us praise the exceptional cinematic folks who didn't even make the race.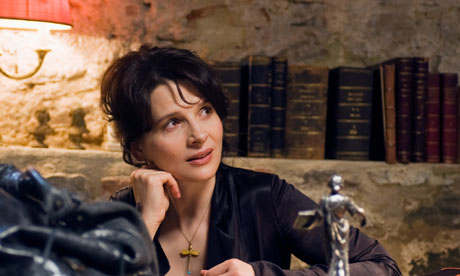 Best Picture: With its expanded number of ten choices (as opposed to its original five), you'd assume that the Best Picture field would be well-covered. Still, a few extraordinary efforts still slip through the cracks, and none more extraordinary than Abbas Kiarostami's "Certified Copy," which blends romance, humor, and metaphysical contemplation into the year's most one-of-a-kind date movie. Similarly, Clint Eastwood's "J. Edgar" was a searching, inspired biopic that deserved better than its mostly lukewarm reviews, while Kelly Reichardt's "Meek's Cutoff" proved to be the most original and challenging Western in many a year.
Vintage Overlooked Picture: Speaking of Westerns, arguably the greatest one of all time, John Ford's magnificent "The Searchers," did not get a single nomination when it came out in 1956.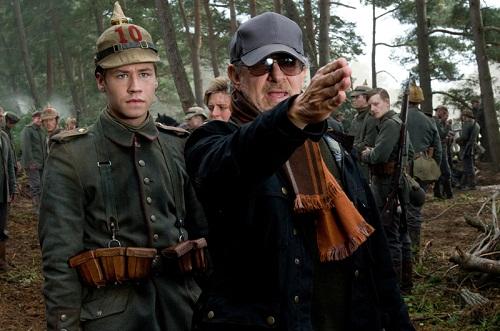 Best Director: Any Best Director field that includes legendary recluse Terrence Malick ("The Tree of Life") is a commendable one. Still, there were visionaries that got away, as evidenced in the lack of nominations for Steven Spielberg, who offered not one but two exceptional films last year ("War Horse," "The Adventures of Tintin"). Likewise, though their latest movies were often problematic, Lars Von Trier ("Melancholia"), Pedro Almodovar ("The Skin I Live In"), and David Fincher ("The Girl with the Dragon Tattoo") deserved recognition for their sheer stylistic power.
Vintage Overlooked Director: Would you believe that the Master of Suspense himself, Alfred Hitchcock, never won a competitive Oscar? Hitch's one Academy Award came in the late 1960s as a lifetime achievement recognition.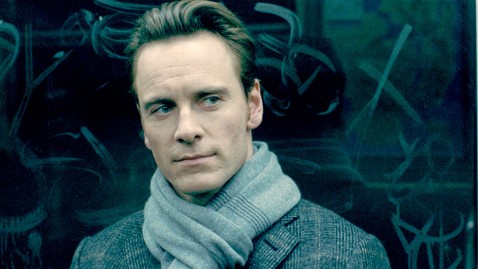 Best Actor: A fast-rising star and a superb actor, Michael Fassbender gave a piercing performance in "Shame," which may have been neglected due to the film's controversial topic (sex addiction). After years of strong work, Michael Shannon seemed poised for his first nomination as the anguished paranoid father in "Take Shelter," though the film's unsettling tone may have had something to do with the Academy's overlook. Once considered one of the category's leading candidates, "J. Edgar's" Leonardo DiCaprio may not have nabbed a nomination, but his intensity burned brightly throughout the picture's decade-hopping structure.
Vintage Overlooked Actor: A wonderfully versatile veteran who could play gangsters as easily as henpecked husbands, Edward G. Robinson ("Little Caesar," "Double Indemnity," "Scarlet Street") is widely recognized as the greatest actor to never be even nominated for an Academy Award.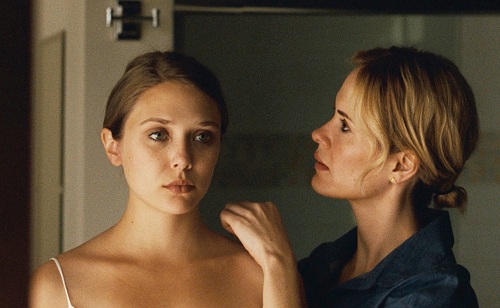 Best Actress: The Academy's preference for uplifting films is again evident in the female performances that failed to be recognized this year. Tilda Swinton as a bewildered mother dealing with a demonic child in "We Need to Talk About Kevin," Elizabeth Olsen as a young woman trying to recover from a traumatic cult experience in "Martha Marcy May Marlene," and Kirsten Dunst as a depressed bride welcoming the end of the world in "Melancholia" were all splendid performances included in works that may have been a little too disturbing for the Oscars.

Vintage Overlooked Actress: Astonishingly at home in drama, comedy, musicals and Westerns, Barbara Stanwyck ("Stella Dallas," "The Lady Eve," "Ball of Fire") won only one Oscar in her long career, and it was one for lifetime achievement near the end of her life.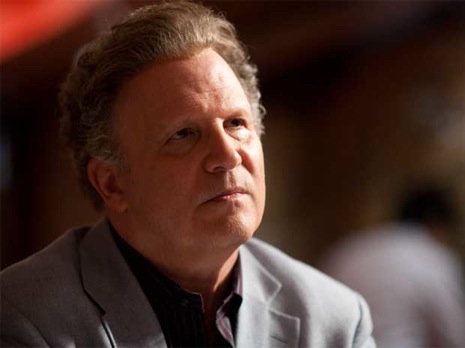 Best Supporting Actor: The biggest upset this year belongs to Albert Brooks, whose uncharacteristic role as a casually brutal gangster in "Drive" was widely regarded as a sure-fire forerunner. John Hawkes as an alternately charismatic and brutal cult leader in "Martha Marcy May Marlene" and Patton Oswald as an acerbic small-town confidante in "Young Adult" were other underrated choices, yet the most startling overlook may be Colin Farrell for his playful, insinuating turn as the cool and deadly vampire next door in "Fright Night."
Vintage Overlooked Supporting Actor: Classic Hollywood is brimming with delightful character actors who populated the edges of movies without much Oscar recognition. Among them is Western veteran Ward Bond ("The Searchers"), blustery comic ace William Demarest ("The Miracle of Morgan Creek") and master of fluster Edward Everett Horton ("Trouble in Paradise").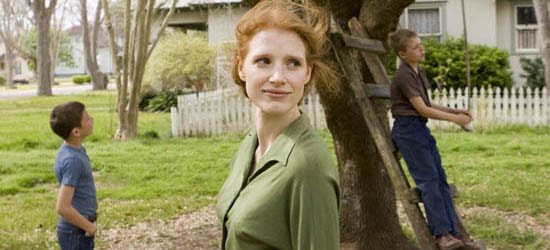 Best Supporting Actress: Here's a unique situation where an entire category may belong to a single actress. She may have been nominated for her role as a young housewife awkwardly struggling to fit in high society in "The Help," Jessica Chastain shone just as brightly in her performances as Michael Shannon's concerned wife in "Take Shelter," a conflicted secret agent in "The Debt," and, above all, as the luminous matriarch in "The Tree of Life."
Vintage Overlooked Supporting Actress: Always a welcome, salty presence in any film, perennial wisecracker Thelma Ritter ("Rear Window," "All About Eve," "Pickup on South Street") was nominated six times for the Supporting Actress Oscar. She may never have taken the statuette home, but she did win the heart of many a movie buff.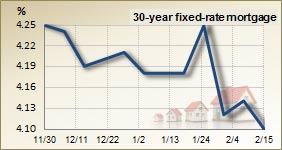 Mortgages drop to new record low
http://www.bankrate.com/finance/news/mortgages-drop-to-new-record-low.aspx?ic_id=Top_Financial News Center_link_1
Bernanke says community banks have strengthened
http://www.usatoday.com/money/industries/banking/story/2012-02-16/bernanke-community-banks/53119900/1


[headlines]
--------------------------------------------------------------


You May Have Missed---

The Truth about Income Inequality in America
http://www.theatlantic.com/business/archive/2012/02/the-truth-about-income-inequality-in-america/252892/?google_editors_picks=true

[headlines]
--------------------------------------------------------------


SparkPeople--Live Healthier and Longer

11 Ways to Lighten Up Any Restaurant Meal
http://www.sparkpeople.com/resource/nutrition_articles.asp?id=1629
[headlines]
--------------------------------------------------------------

Sports Briefs----


Seattle Mayor Releases arena proposal, eye on Sacto Kings
http://blogs.sacbee.com/city-beat/2012/02/seattle-mayor-releases-arena-proposal-says-pathway-exists-to-get-nba-team.html
[headlines]
--------------------------------------------------------------

Winter Poem

Blow, Blow, Thou Winter Wind by William Shakespeare
Blow, blow, thou winter wind
Thou art not so unkind
As man's ingratitude;
Thy tooth is not so keen,
Because thou art not seen,
Although thy breath be rude.
Heigh-ho! sing, heigh-ho! unto the green holly:
Most friendship if feigning, most loving mere folly:
Then heigh-ho, the holly!
This life is most jolly.
Freeze, freeze thou bitter sky,
That does not bite so nigh
As benefits forgot:
Though thou the waters warp,
Thy sting is not so sharp
As a friend remembered not.
Heigh-ho! sing, heigh-ho! unto the green holly:
Most friendship if feigning, most loving mere folly:
Then heigh-ho, the holly!
This life is most jolly.
[headlines]
--------------------------------------------------------------


California Nuts Briefs---

California state sales tax rate highest, but overall rate ranks 12th
http://blogs.sacbee.com/capitolalertlatest/2012/02/california-state-sales-tax-rate-highest-but-overall-rate-ranks-12th.html
[headlines]
--------------------------------------------------------------

"Gimme that Wine"
http://www.youtube.com/watch?v=EJnQoi8DSE8

California chardonnay turns 100
http://www.contracostatimes.com/top-stories/ci_19954959
The Zinfandel evolution retraced to Croatia
http://www.news-press.com/article/20120215/ENT07/302150001/Wine-Mind-Zinfandel-evolutionretraced
Taking stock of sommeliers
http://www.ottawacitizen.com/life/food/Taking+stock+sommeliers/6160200/story.html
Shun $2,000 Bottles of Geriatric Vintages, Go With Younger Wine
http://www.sfgate.com/cgi-bin/article.cgi?f=/g/a/2012/02/13/bloomberg_articlesLY338B0UQVI901LZ6PY.DTL

Free Mobile Wine Program
http://leasingnews.org/archives/Feb2010/2_26.htm#mobile
Wine Prices by vintage
http://www.winezap.com
http://www.wine-searcher.com/
US/International Wine Events
http://www.localwineevents.com/
Winery Atlas
http://www.carterhouse.com/atlas/\
Leasing News Wine & Spirits Page
http://two.leasingnews.org/Recommendations/wnensprts.htm

[headlines]
----------------------------------------------------------------
This Day in History
1762 - The British capture Fort Martinique, the main French port in the West Indies, and then St. Lucia and Grenada. Later in the year, Britain will also overrun the Spanish colonial outposts of Cuba and of Manila in the Philippines.
1726- Birthday of Abraham Clark, signer of the Declaration of Independence, farmer and lawyer. Born at Elizabethtown, NJ, and died there Sept 15, 1794. One of the "ordinary" signers, representing the people of his area, originally a farmer. Two or three of the sons of Mr. Clark were officers in the army, during the revolutionary struggle. During a part of their captivity, their sufferings were extreme, being confined in the notorious prison ship, Jersey. Painful as the condition of his sons was, Mr. Clark scrupulously avoided calling the attention of congress to the subject, excepting in a single instance. One of his sons, a captain of artillery, had been cast into a dungeon, where he received no other food than that which was conveyed to him by his fellow prisoners, through a keyhole. On a representation of these facts to congress, that body immediately directed a course of retaliation in respect to a British officer. This had the desired effect, and Captain Clark's condition was improved.
http://www.ushistory.org/declaration/signers/clark.htm
http://www.colonialhall.com/clark/clark.php
1758- Benjamin Franklin brought in mustard from France and introduced it to his guests in both a dark and light yellow "mustard," hence its common name today. One of his guests was Benjamin Jackson, who established Globe Mills on Germantown Road, Philadelphia, PA, bottling and selling the product in glass bottles with his label on them. He advertised in the Pennsylvania Chronicle of February 15, 1768, that he was " the original establisher of the mustard manufactory in America, and...at present the only mustard manufacturer on the continent. I bought the art with me into the country." The truth, according to the Global Gourmet: All mustard is made in relatively the same way. The seed must be crushed, its hull and bran sifted out or not depending on type of mustard being made. It then may or may not go through further grinding and crushing. A liquid such as water, wine, vinegar, beer, or a combination of several of these liquids is added, along with seasonings and perhaps other flavorings. The mustard is mixed, in some cases simmered, and then cooled. Some mustard is aged in large containers before it is bottled and shipped to stores and customer. Although similar recipes for mustard paste appear as early as 42 AD, the use of mustard as a condiment was not widely practiced in either Greece or Rome. The Romans took the seed to Gaul, and by the ninth century French monasteries were bringing in considerable income from mustard preparations. By the 13th century, mustard was one of the items offered by Parisian sauce-hawkers, who walked the streets at dinner peddling their savory war.
1764--- The city of St. Louis was established as a French trading post. Pierre Laclede Liguest and stepson Auguste Chouteau notched a couple of trees that marked the site for Laclede's Landing that became St. Louis. August Chouteau is recognized as the "builder" of St. Louis.
http://www.stlouiswalkoffame.org/inductees/pierre-laclede.html
http://www.nps.gov/jeff/LewisClark2/Circa1804/StLouis/BlockInfo/Block34ALaclede.htm
http://www.stlouiswalkoffame.org/inductees/auguste-chouteau.html
http://www.usgennet.org/usa/mo/county/stlouis/laclede.htm
http://www.nps.gov/jeff/LewisClark2/Circa1804/StLouis/BlockInfo/Block34AAChouteauSr.htm
http://www.geocities.com/Heartland/Bluffs/6403/rene.html
http://stlouis.missouri.org/citygov/planning/research/data/about/history.html
1803- birthday of John Sutter. Born at Kandern, Germany, Sutter established the first white settlement on the site of Sacramento, CA, in 1839, and owned a large tract of land there, which he named New Helvetia. The first great gold strike in the US was on his property, at Sutter's Mill, Jan 24, 1848. His land was soon overrun by gold seekers who, he claimed, slaughtered his cattle and stole or destroyed his property. Sutter was bankrupt by 1852. Died at Washington, DC, June 18, 1880
1804-- New Jersey becomes last northern state to abolish slavery
http://www.slavenorth.com/newjersey.htm
http://www.slavenorth.com/exclusion.htm
1808- birthday of Cyrus McCormick, 1808. He was the first to utilize "leasing" and "finance" to promote his product, something unheard of in his day. American historians believe McCormick's invention of the reaper is second only to the railroad in the development of the United States. Continuing the dream of his father, McCormick constructed a horse-operated reaper which was demonstrated for the first time in a Virginia wheat field in July 1831. He moved his operation to Chicago, IL, in 1847 in order to be closer to the Midwest's expanding wheat fields. His business prospered despite two decades of constant litigation over patent rights. His machine also was not considered the "best" of its day. In order to get his machine on the farm, he would offer "no payment until after Harvest," "No money down," " Seasonal payments," " Rent to Own," " Lease with Ability to Trade in For New Model." He died May 13, 1884, at Chicago. The company today is International Harvester.
1812- birthday of Charles Lewis Tiffany, American jeweler whose name became synonymous with high standards of quality. Born at Killingly, CT, and died at New York, NY, Feb 18, 1902.
1820-Birthday of Susan Brownell Anthony, affectionally known as Aunt Susan. One of the primary figures of the 19th century battle for women's rights and became its best known spokeswoman. Elected to Hall of Fame for Great Americans in 1950. An untiring pioneer crusader for women's rights, women's suffrage, Negro suffrage and abolition who traveled this nation constantly for 60 years for social justice. Her last public words: "Failure is impossible."
http://winningthevote.org/SBAnthony.html
1836-Birthday of Sarah Fuller - early advocate of teaching deaf children to read lips rather than signing. Taught Alexander Graham Bell, inventor of the telephone, at her Boston School for Deaf-Mutes, which later became known as the Horace Mann School for the Deaf. (not to be confused with philosopher Sarah Margaret Fuller.)
http://search.eb.com/women/articles/Fuller_Sarah.html
1849- Goat Island, also known as Sea Bird Island and later as Wood Island, sold by Nathan Spear to Harbor Master Edward A. King for $1. This island serves as a base today for the Bay Bridge. It is not to be confused with Treasure Island, which is man-made.
http://www.inetours.com/images/Snglimgs/Treasure_Island_Aerial.jpg
1860-Birthday of Annie Blythe West, Japanese government gave her the 6th degree of the Order of the Crown for her 40 years of missionary work in Japan among women, children, and disabled soldiers.
1876-- Ada Everleigh who with her sister Minna operated a brothel in Chicago, "probably the most famous and luxurious house of prostitution in the country" from 1900-1911. At the time there were reported to be nearly 600 houses of prostitution in Chicago alone. When a reform movement closed the Everleigh house in 1911 because of their fame (others remained open), the sisters retired millionaires.
http://www.britannica.com/women/articles/Everleigh_Ada_and_Minna.html
http://www.littlebarrestaurant.com/lb8_everleigh.html
Minnie Everleigh
http://images.suntimes.com/century/images/1900-2.jpg
1879-- President Rutherford B. Hayes signed a bill allowing female attorneys to argue cases before the U.S. Supreme Court. It would be some 41 years before the federal government would allow women to affect the making of the laws through suffrage.
1895 - A big Gulf snowstorm produced six inches at Brownsville TX and Mobile AL, 15 inches at Galveston TX, and 24 inches of snow at Rayne LA in 24 hours. Snow fell at the very mouth of the Mississippi River. Houston TX received 22 inches of snow, and nine inches blanketed New Orleans LA.
1898-American battleship Maine was blown up while at anchor in Havana harbor, at 9:40 PM. The ship, under the command of Captain Charles G. Sigsbee, sank quickly, and 260 members of its crew were lost. Inflamed public opinion in the US ignored the lack of evidence to establish responsibility for the explosion. "Remember the Maine " became the war cry, and a formal declaration of war against Spain followed on Apr 25, 1898.
http://memory.loc.gov/ammem/today/feb15.html
1905—Composer Harold Arlen birthday
http://www.haroldarlen.com/
1915- jazz trumpeter Taft Jordan born Florence, SC.
http://allmusic.com/cg/x.dll?p=amg&sql=B8907
1917 --San Francisco Public Library (Main Branch at Civic center) dedicated.
http://sfpl.org/librarylocations/main/sfplhist.htm
1917—Birthday of Theresa Castro - US businesswoman, co-owner of Castro Convertible, virtually a synonym for convertible sofa. She had saved her tips as a waitress to help start the company with her husband Bernard. Historians record it as the last major invention in sofa beds, actually the result of customers' requests of an upholsterer named Bernard Castro (1904-1991) to produce a davenport sofa bed that looked and worked well. The Castro Convertible, patented in 1948, with its folding springs that pull out from inside the sofa frame, was the prototype for most modern sofa beds. A recent departure from the Castro type sofa bed features covered foam sections that stack to become seats and unfold to become beds. These designs reflect an ongoing need for cheaper more portable furniture. After becoming wealthy, Theresa Castro became well-known as an energetic charitable benefactor in New York and Florida, Her daughter, Bernadette Castro, at age 4, was used in television commercial to show how easily the bed opened and folded. Today she is the New York State parks commissioner and a well-known personality in her own right.
http://www.tecsoc.org/pubs/history/2001/aug24.htm
http://www.rpts.tamu.edu/pugsley/CastroB.htm
1932- The US four-man bobsled team won the gold medal at the Winter Olympics at Lake Placid, NY. On the team was Edward F. Eagan, who had won a gold medal in boxing at the 1920 Summer Olympics. Egan thus became the first person to win gold medals in both the Winter and Summer Olympics.
1932 - George Burns and Gracie Allen debuted as regulars on "The Guy Lombardo Show" on CBS radio. The couple was so popular that soon, they would have their own "Burns and Allen Show". George and Gracie continued on radio for 18 years before making the switch to TV. All in all, they were big hits for three decades.
1933- at Bay Front Park, Miami, FL, an assassin aiming at President-elect Franklin D. Roosevelt had his aim deflected by a spectator. Cermak, mayor of Chicago, IL, born May 9, 1873, at Kladno, Bohemia, Czechoslovakia, was struck and killed instead. Giuseppe (Joe) Zangara, the 32-year-old assassin, who had emigrated from Italy in 1923, was electrocuted at the Raiford, FL, state prison Mar 20, 1933.
1936 - The temperature at Parshall ND plunged to 60 degrees below zero to establish a state record. On the 6th of July that same year the temperature at Steele ND hit 121 degrees, also a state record
1941-Duke Ellington records "Take the A Train," Victor 273080)
1944-GORDON, NATHAN GREEN Medal of Honor
Rank and organization: Lieutenant, U.S. Navy, commander of Catalina patrol plane. Place and date: Bismarck Sea, 15 February 1944. Entered service at: Arkansas. Born: 4 September 1916, Morrilton, Ark. Citation: For extraordinary heroism above and beyond the call of duty as commander of a Catalina patrol plane in rescuing personnel of the U.S. Army 5th Air Force shot down in combat over Kavieng Harbor in the Bismarck Sea, 15 February 1944. On air alert in the vicinity of Vitu Islands, Lt. (then Lt. j.g.) Gordon unhesitatingly responded to a report of the crash and flew boldly into the harbor, defying close-range fire from enemy shore guns to make 3 separate landings in full view of the Japanese and pick up 9 men, several of them injured. With his cumbersome flying boat dangerously overloaded, he made a brilliant takeoff despite heavy swells and almost total absence of wind and set a course for base, only to receive the report of another group stranded in a rubber life raft 600 yards from the enemy shore. Promptly turning back, he again risked his life to set his plane down under direct fire of the heaviest defenses of Kavieng and take aboard 6 more survivors, coolly making his fourth dexterous takeoff with 15 rescued officers and men. By his exceptional daring, personal valor, and incomparable airmanship under most perilous conditions, Lt. Gordon prevented certain death or capture of our airmen by the Japanese.
1945--FLUCKEY, EUGENE BENNETT Medal of Honor
Rank and organization: Commander, U.S. Navy, Commanding U.S.S. Barb. Place and date: Along coast of China, 19 December 1944 to 15 February 1945. Entered service at: Illinois. Born: S October 1913, Washington, D.C. Other Navy award: Navy Cross with 3 Gold Stars. Citation: For conspicuous gallantry and intrepidity at the risk of his life above and beyond the call of duty as commanding officer of the U.S.S. Barb during her 11th war patrol along the east coast of China from 19 December 1944 to 15 February 1945. After sinking a large enemy ammunition ship and damaging additional tonnage during a running 2-hour night battle on 8 January, Comdr. Fluckey, in an exceptional feat of brilliant deduction and bold tracking on 25 January, located a concentration of more than 30 enemy ships in the lower reaches of Nankuan Chiang (Mamkwan Harbor). Fully aware that a safe retirement would necessitate an hour's run at full speed through the uncharted, mined, and rock-obstructed waters, he bravely ordered, "Battle station--torpedoes!" In a daring penetration of the heavy enemy screen, and riding in 5 fathoms of water, he launched the Barb's last forward torpedoes at 3,000-yard range. Quickly bringing the ship's stern tubes to bear, he turned loose 4 more torpedoes into the enemy, obtaining 8 direct hits on 6 of the main targets to explode a large ammunition ship and cause inestimable damage by the resultant flying shells and other pyrotechnics. Clearing the treacherous area at high speed, he brought the Barb through to safety and 4 days later sank a large Japanese freighter to complete a record of heroic combat achievement, reflecting the highest credit upon Comdr. Fluckey, his gallant officers and men, and the U.S. Naval Service.
1950---Top Hits
Dear Hearts and Gentle People - Bing Crosby
The Old Master Painter - Snooky Lanson
There's No Tomorrow - Tony Martin
Chattanooga Shoe Shine Boy - Red Foley
1951- Birthday of Jane Seymour, real name Joyce Penelope Wilhelmina Frankenberg born in Hillingdon, Middlesex, England best known for her title role of Dr. Quinn, Medicine Woman, the long-running TV series.
http://www.friendsofjane.com/
http://www.tvtome.com/tvtome/servlet/PersonDetail/personid-26021/
1951-Birthday of singer Melissa Manchester, born the Bronx, New York
http://www.tvtome.com/tvtome/servlet/PersonDetail/personid-983
http://www.melissa-manchester.com/biography.html
1953- Tenley Albright made a figure skating history by becoming the first American woman to win the world's championship. She also skated her way to a silver medal at the 1952 Winter Olympics and a gold medal at the 1956 Winter Olympics.
1957--The Coasters record "Searchin'", which will reach #3 in the US and become the first of their ten Billboard Top 40 hits.
1957-Impresario Irvin Feld debuts his Greatest Shows of 1957 in Pittsburgh. On the bill: Clyde McPhatter, Fats Domino, Chuck Berry, Lavern Baker, Bill Doggett, the Moonglows, the Five Satins and more. Before it closes on May 5, the tour goes through every region of the U.S., including some such as the northern Rocky Mountain states, which have never seen a live rock and roll show before.
1957 – San Francisco Beatnik writer Jack Kerouac departs New York on the S.S. Slovenia en route for Tangier to see William Burroughs. February-March: In Tangier, Kerouac stays in a room above Burroughs at the Villa Muniria; types Burroughs' Naked Lunch manuscript (Kerouac has provided the title for the novel which Burroughs originally called Word Hoard.) In March Allen Ginsberg and Peter Orlovsky arrive in Tangier to visit Kerouac and Burroughs.
1958 - "Get A Job", by The Silhouettes, hit #1 on the music Tunedex, staying there for two weeks. One week earlier, the number one song was "Sugartime", by The McGuire Sisters, which fell off the top to be replaced by Perry Como's "Catch a Falling Start." "Get A Job" would be replaced as number one in two weeks by "Tequila", an instrumental by a studio group known as The Champs.
1958---Top Hits
Get a Job - The Silhouettes
Don't/I Beg of You - Elvis Presley
Catch a Falling Star/Magic Moments - Perry Como
Ballad of a Teenage Queen - Johnny Cash
1958-Jerry Lee Lewis performs "Great Balls of Fire" and his latest release "Breathless" on "American Bandstand." Later in the day, "The Dick Clark Show," a new Saturday night rock & roll television program debuts on ABC-TV. The show features appearances by Jerry Lee Lewis, Pat Boone, Connie Francis, Chuck Willis, the Royal Teens and Johnnie Ray.
1964 ---Bill Bradley scores 51 points for Princeton (Bradley fouled out with his team leading 75-63), and a 58-point outburst against Wichita State in the 1965 NCAA tourna­ment, which was a single game record. In total, Bradley scored 2,503 points at Princeton, averaging 30.2 points per game. In 1965, Bradley became the first basketball player chosen as winner of the prestigious AAU Sullivan Award, presented to the top amateur athlete in the country. After captaining the triumphant U.S. Olympic team in 1964, Bradley graduated with honors and was awarded a Rhodes Scholarship to Oxford.
http://www.hoophall.com/halloffamers/Bradley.htm
http://quest.morris.com/bradley/
1965- the new Canadian national flag was raised in Ottawa, Canada's capital on this day. The re-and-white flag with a red maple leaf in the center replaced the Red Ensign flag which had the British Union Jack in the upper left-hard corner. It is now called " the Maple Leaf" flag.
1966---Top Hits
My Love - Petula Clark
Lightnin' Strikes - Lou Christie
Uptight (Everything's Alright) - Stevie Wonder
Giddyup Go - Red Sovine
1967--WILLETT, LOUIS E. Medal of Honor
Rank and organization: Private First Class, U.S. Army, Company C, 1st Battalion, 12th Infantry, 4th Infantry Division. Place and date: Kontum Province, Republic of Vietnam, 15 February 1967. Entered service at: Brooklyn, N.Y. Born: 19 June 1945, Brooklyn, N.Y. Citation: For conspicuous gallantry and intrepidity at the risk of his life above and beyond the call of duty. Pfc. Willett distinguished himself while serving as a rifleman in Company C, during combat operations. His squad was conducting a security sweep when it made contact with a large enemy force. The squad was immediately engaged with a heavy volume of automatic weapons fire and pinned to the ground. Despite the deadly fusillade, Pfc. Willett rose to his feet firing rapid bursts from his weapon and moved to a position from which he placed highly effective fire on the enemy. His action allowed the remainder of his squad to begin to withdraw from the superior enemy force toward the company perimeter. Pfc. Willett covered the squad's withdrawal, but his position drew heavy enemy machinegun fire, and he received multiple wounds enabling the enemy again to pin down the remainder of the squad. Pfc. Willett struggled to an upright position, and, disregarding his painful wounds, he again engaged the enemy with his rifle to allow his squad to continue its movement and to evacuate several of his comrades who were by now wounded. Moving from position to position, he engaged the enemy at close range until he was mortally wounded. By his unselfish acts of bravery, Pfc. Willett insured the withdrawal of his comrades to the company position, saving their lives at the cost of his life. Pfc. Willett's valorous actions were in keeping with the highest traditions of the U.S. Army and reflect great credit upon himself and the Armed Forces of his country.
1969-Sly and the Family Stone's "Everyday People" hits #1 on the pop chart.
1969- The Doors' "Touch Me" peaks at #3 on the chart.
1971---Birthday of Renee O'Connor , aka Gabrielle, born Houston, Texas. ( Gabrielle was the dutiful sidekick and devoted best friend of Xena, Warrior Princess.)
http://reneeoconnor.info/whoisrenee.php
http://www.xenaville.com/cast/renee.html
1973-Birthday of Amy VanDyken - U.S. athlete won a record four gold medals at the 1996 Olympics, the most gold medals for any US woman in one Olympics to that date. AVD has severe asthma, doctors have estimated that she gets 65 per cent of a normal person's oxygen and on her worst days, she gets 30 per cent. She has passed out during workouts Her golds were in the 50m Freestyle and 100m Butterfly and two team events.
http://www.tahoecelebritygolf.com/Players/VanDyken-Amy.html
http://www.cnn.com/HEALTH/9910/27/chat.vandyken/index.html
1974 -Boston Bruins Center Phil Esposito scored the 1,000 the point of his career, an assist in Boston's 4-2 victory over the Vancouver Canucks. Esposito finished his career with 1,590 points.
1974---Top Hits
Love's Theme - Love Unlimited Orchestra
Americans - Byron MacGregor
Until You Come Back to Me (That's What I'm Gonna Do) - Aretha Franklin
World of Make Believe - Bill Anderson
1975- Linda Ronstadt's "You're No Good" hits #1 on the pop chart.
1975-- Linda Ronstadt's album Heart Like a Wheel hits #1.
1982---Top Hits
Centerfold - The J. Geils Band
Harden My Heart - Quarterflash
Open Arms - Journey
Someone Could Lose a Heart Tonight - Eddie Rabbitt
1978-Leon Spinks won a 15-round split controversial decision over Muhammad Ali to capture the heavyweight championship in a fight in Las Vegas.
1979- The 1978 Grammy Award winners are announced. The "Saturday Night Fever" soundtrack wins Album of the Year and the Bee Gees take home statues for Best Pop Group and Best Arrangement for Voices for "Staying Alive." Billy Joel's "Just the Way You Are" wins Record and Song of the Year.
1986-- Living Bibles International moved to its present headquarters in Naperville, IL. Founded in 1968 by Ken Taylor, editor of the Living Bible, LBI is an interdenominational Bible distributing agency, working in 45 countries.
1982 - An intense cyclone off the Atlantic coast capsized a drilling rig killing 84 persons, and sank a Soviet freighter resulting in 33 more deaths. The cyclone produced 80 mph winds which whipped the water into waves fifty feet high.
1986 - Whitney Houston reached the #1 spot on the music charts. Her single, "How Will I Know", replaced a song recorded by her first cousin, Dionne Warwick ("That's What Friends Are For").
1987 - A storm crossing the central U.S. produced severe thunderstorms which spawned tornadoes in Louisiana and Mississippi. Tornadoes injured four persons at Pierre Pass LA, three persons at Tangipahoa LA, two persons at Lexie MS and two persons at Nicholson MS. Thunderstorm winds gusting to 100 mph killed one person south of Sulphur LA. Jackson MS was drenched with 1.5 inches of rain in ten minutes.
1989 - Thirty-seven cities in the southeastern U.S. reported record high temperatures for the date. The afternoon high of 80 degrees at Atlanta GA was a February record. Highs of 79 degrees at Chattanooga TN, 84 degrees at Columbia SC and 85 degrees at New Orleans LA equaled February records
1990---Top Hits
Opposites Attract - Paula Abdul with The Wild Pair
Two to Make It Right - Seduction
Janie's Got a Gun - Aerosmith
Southern Star – Alabama
1990 - Heavy snow also blanketed the Northern Atlantic Coast States, with ten inches reported at Buffalo NY and Mount Washington NH. Freezing rain over southern New England knocked out electricity to more than 10,000 homes in the western suburbs of Boston MA.
1995-- Dow-Jones closes at record 3986.17
1995 --Population of People's Republic of China hits 1.2 billion
1995---Top Hits
Creep- TLC
Take A Bow- Madonna
On Bended Knee- Boyz II Men
Another Night- Real McCoy
1995- Known as the "Condor," the FBI arrested Kevin Mitnick in Raleigh, NC. It was considered by the FBI as its "most wanted hacker." He was charged him with cracking security for some of the nation's most protected computers. (Mitnick was later released after serving five years behind bars.
http://www.takedown.com/bio/mitnick.html
1997-- US female Figure Skating championship won by Tara Lipinski
1997-- US male Figure Skating championship won by Todd Eldridge
1998 - Dale Earnhardt finally won the Daytona 500. Earnhardt won the race on the 50th Anniversary of NASCAR, the 40th Anniversary of the Daytona 500 and his 20th running of the Daytona 500. During a post-race interview he took a stuffed toy monkey and threw it on the ground and said, "Now I have that monkey off my back!"
1998- The Rolling Stones wrap up their Bridges To Babylon North American tour in Las Vegas. The Stones played "The Joint," the 1,400 seat theatre inside the Hard Rock Casino in Vegas. Among those in attendance is Brad Pitt, Leonardo DeCaprio, Johnny Depp, Sting and Eddie Murphy. Said Mick during the show , "Well this is a fantastic audience. It's got to be the best-dressed audience I've ever seen in my life.
1999-- Minnesota Governor Jesse Ventura -- a former Rolling Stones concert bodyguard -- declares today "Rolling Stones Day."
2000---Top Hits
Thank God I Found You- Mariah Carey Featuring Joe
I Knew I Loved You- Savage Garden
What A Girl Wants- Christina Aguilera
Get It On Tonite- Montell Jordan

-------------------------------------------------------------

SuDoku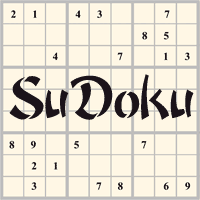 The object is to insert the numbers in the boxes to satisfy only one condition: each row, column and 3x3 box must contain the digits 1 through 9 exactly once. What could be simpler?
http://leasingnews.org/Soduku/soduko-main.htm
--------------------------------------------------------------

Daily Puzzle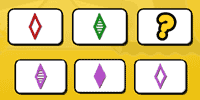 How to play:
http://www.setgame.com/set/puzzle_frame.htm
Refresh for current date:
http://www.setgame.com/set/puzzle_frame.htm
--------------------------------------------------------------


http://www.gasbuddy.com/
http://www.gasbuddy.com/GB_Map_Gas_Prices.aspx
http://www.gasbuddy.com/GB_Mobile_Instructions.aspx
--------------------------------------------------------------

Weather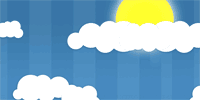 See USA map, click to specific area, no commercials
--------------------------------------------------------------

Traffic Live---
Real Time Traffic Information
You can save up to 20 different routes and check them out with one click,
or type in a new route to learn the traffic live
--------------------------------