Leasing Icon Ben Millerbis Passes Away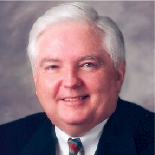 Ben Millerbis
CEO
Pentech Financial Services, Inc.
(January, 1985 –February, 2016)
https://www.linkedin.com/in/ben-millerbis-8b31992
Brad Brisbin sent an email Friday night, "Ben passed away this morning from complications during a colon cancer operation here in Roseville."
Larry Blazek emailed, "He would have been 68 on Valentine's Day."
---
Leasing News in January, 2016 did a "Pictures from the Past-1985"
"Program Chairman Ben Millerbis (Pentech Leasing, San Jose, CA) leading 'Spaceship WAEL' on its mission of exploring the frontiers of leasing.

From the archives:
"Bob Jacobson had started his Leasing Company in 1975, Leasing
Acceptance, where Ben Millerbis was the sales manager. They had a direct sales force. In the next downturn of the industry, 1978, the company split up: Millerbis left to start Pentek Leasing, San Jose, California. He later he sold it in 1982 to Alaska Pacific Bancorporation, which in turn was sold to a large Upstate New York bank. Millerbis didn't stay retired long, forming Pentech Financial Services in Campbell, California with the backing of John Otto, plus was co-founder of Silicon Valley Bank (he has recently formed a group to start a commercial bank again). "

1988 WAEL President-elect Ben Millerbis (right) of Pentech Financial Services receives the traditional letter of advice from 1987 President Joe Woodley, Westover Financial, during passing of the gavel at WAEL Elections & Awards Meeting at Hawaii Conference.
1988 WAEL (Western Association of Equipment Leasing President) Ben Millerbis, CLP (left) of Pentech Financial Services passes the gavel to 1989 President-elect Jim Possehl, CLP of Republic Financial Corporation during the Annual Business Meeting at Lake Tahoe Conference.
From his new offices at Pentech Leasing, Campbell, near the Pruneyard, he brought in ex-WAEL President Ron Wagner, former CLP, located in San Diego, California, to run the Navigator program" between US Bancorp Manifest and Pentech Financial Services. For the venture programs, Peter Eaton, ex-WAEL President, former CLP, joined him in the new offices. Larry Blazek, ex-banker, got involved with all the equipment from venture group failures.
Archives:
"Listed in the Monitor as the 15th largest independent with $110 million in volume in 2007 with 85 employees nationwide, Ben Millerbis, CLP, founder, past UAEL president, told Leasing News in 2007 that he had several warehouses full of computers, furniture, faxes, copiers. That entire inventory has reportedly now been disposed of and Hummingbird Solutions, a wholly owned subsidiary of Pentech, which handled the dot-com vintage inventory, was closed in December of 2007. It seems stock options on venture leases made a difference, and they have anywhere from 150 to 200 company warrants, but the main income now comes Commercial as well as from Pentech Funding Services, reportedly doing more than $100 million a year.
"Leasing veteran Ron Wagner, CLP, is Senior Vice President and General Manger. The 'Navigator Program' is one strategic partnership funded by that division. It supports a subset of Manifest Funding Services' brokers by providing a funding source for B-C credits (deals do not have to be rejected by Manifest). The approval ratio has been in excess of 40%. Funding Services does not accept broker business outside its strategic partnerships. The Commercial Division in Campbell accepts broker business on deals exceeding $100K. Brad Brisbin remains as Vice President, Sales and Marketing, working out of the Roseville office in Northern California. Their emphasis is more in the $200,000 and above range as they attempt not to mix the 'app only' programs with the 'financial statements' Commercial program.
Things changed at Manifest and US Bank, as well as John Otto's
Ponzi scheme came to light, and Pentech went into a wind-down mode.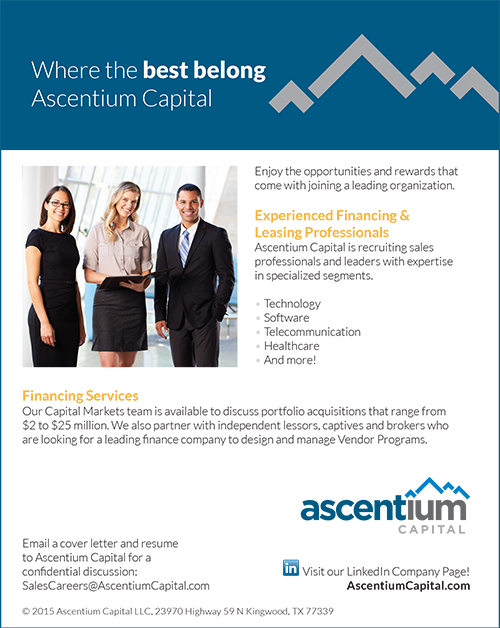 Friday, February 12, 2016
Today's Equipment Leasing Headlines

BSB's Ron Gonzales and Wife Renee Photos
Denver Bronco Fans attend Super Bowl 50
New Hires---Promotions in the Leasing Business
and Related Industries
Must Employers Reimburse Employees for
Cell Phone Expenses?
by Tom McCurnin, Leasing News Legal Editor
Leasing Industry Ads---Help Wanted
Now is the Time
FICO Score: Excellent to Bad
www.credit.com
Channel Partners--January's Last 20 Deals
Plus "Private Label Marketing Tool"
Shari Lipski, CLFP, Rejoins
Leasing News Advisory Board
Concentra and Essex Lease Financial
Expand Business Relationship
Valentine Day Special: Beauty & the Beast/Annie Hall
(500) Days of Summer/Blue Valentine/The Spectacular Now
Reviews by Leasing News Fernando Croce
Terrier Mix
Littleton, Colorado Adopt-a-Dog
Leasing/Finance Conferences
Updated
News Briefs---
The Closer – Meet the Yellowstone Capital Rep
That Originated $47 Million in Deals Last Year
Due to Low Delinquencies and Foreclosures
Wells Fargo to let go of 581 Employees
Is 40% of Deere & Company's Earnings Under Pressure?
"financial services business is becoming increasingly important"
Cuomo Asks Feds to Block KeyCorp-First Niagara Deal
Claims "devastating impact" upstate
China banks may lose 5 times US banks'
subprime losses in credit crisis
Quarterly profits at India's biggest bank have fallen
by a jaw-dropping 62%
A Surging Yen is Washing Away the Bank of Japan
Bank is NOt along in Japan
Tesla's next car cheaper than expected
costing as little as $25,000, after tax incentives

Broker/Funder/Industry Lists | Features (writer's columns)
Top Ten Stories Chosen by Readers | Top Stories last six months
www.leasingcomplaints.com (Be Careful of Doing Business)
www.evergreenleasingnews.org
Leasing News Icon for Android Mobile Device
You May have Missed---
SparkPeople--Live Healthier and Longer
Winter Poem
Sports Briefs---
California Nuts Brief---
"Gimme that Wine"
This Day in American History
SuDoku
Daily Puzzle
GasBuddy
Weather, USA or specific area
Traffic Live----
######## surrounding the article denotes it is a "press release" and was not written by Leasing News nor information verified, but from the source noted. When an article is signed by the writer, it is considered a "by line." It reflects the opinion and research of the writer.


Email Leasing News to a colleague and recommend they subscribe.
It's easy. Have them email: kitmenkin@leasingnews.org
with "subscribe" in the subject line.

---

[headlines]
--------------------------------------------------------------
[headlines]
--------------------------------------------------------------
[headlines]
--------------------------------------------------------------
[headlines]
--------------------------------------------------------------
[headlines]
--------------------------------------------------------------
[headlines]
----------------------------------------------------------------
This Day in American History
-------------------------------------------------------------

SuDoku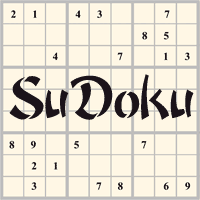 The object is to insert the numbers in the boxes to satisfy only one condition: each row, column and 3x3 box must contain the digits 1 through 9 exactly once. What could be simpler?
http://leasingnews.org/Soduku/soduko-main.htm
--------------------------------------------------------------

Daily Puzzle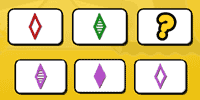 How to play:
http://www.setgame.com/set/puzzle_frame.htm
Refresh for current date:
http://www.setgame.com/set/puzzle_frame.htm
--------------------------------------------------------------


http://www.gasbuddy.com/
http://www.gasbuddy.com/GB_Map_Gas_Prices.aspx
http://www.gasbuddy.com/GB_Mobile_Instructions.aspx
--------------------------------------------------------------

Weather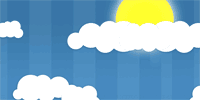 See USA map, click to specific area, no commercials
--------------------------------------------------------------

Traffic Live---
Real Time Traffic Information
You can save up to 20 different routes and check them out with one click,
or type in a new route to learn the traffic live
--------------------------------