********EXTRA*********

Patrick Sponsel Succumbs to Cancer


Patrick Sponsel, 55, Sharpe Financial Network, past president of the National Association of Equipment Leasing Brokers, passed away last night after a long and valiant fight with cancer.

The NAELB is preparing a press release. It appears a memorial service will be held

this Saturday

.

This ran in the July 9, 2012 Leasing News edition:

Pray for Patrick Sponsel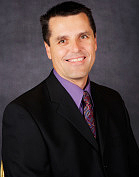 Sharpe Financial Network
President, National Association of Equipment Leasing Brokers
(Reprinted from the NAELB Forum Listserve with permission)
"I had Colonoscopy 2 Fridays ago June 22nd and was waiting for results with appointment scheduled with General practitioner on Friday last week. Previously passed specialist prostate exam June 14th. I had been struggling with this recurring illness more and more frequent since January with same symptoms similar to severe flu I was having in Denver. (Severe Abdominal gas-like pain and nausea followed by diarrhea and much less frequent symptom but vomiting). Tried changing everything within my diet, though perhaps was stress related ulcer, eliminated gluten from diet. Each change would feel better or milder symptoms for a while until another episode or two would eliminate that as a conclusion.
"The frequency of the symptoms had increased to twice in same week and so was very ill last Thursday June 28th. I went to Dr's office first thing in morning and vomited while there during exam, and was checked into the hospital. The colonoscopy was negative for polyps, but really is a scope internal to the organ. They did CT scan and found growth (tumor) that bowel had wrapped itself around causing obstruction (tumor was external of the bowel) Operated Friday June 29th and removed the small bowel and portion of larger bowel including the appendix and lymph nodes. The surgeon is a general surgeon so I've yet to see an oncology specialist. The test results from the removed tumor are due back tomorrow, but surgeon's opinion (based upon previous experiences) is that likely to have been cancerous. The surgery removed all existing tumor and the lymph nodes that surround the removed organ, but cancer can travel through the system and regenerate elsewhere especially if previously entered thru the lymph nodes. The following procedures for treatment of which we are all familiar then come under the care of oncologist which I have yet to meet or decide upon.
"I meet with the surgeon on Monday July 9th, 2pm, to get the results from the tests and to discuss next steps. If tests are returned negative, won't need to meet oncologist. Please Pray for that. Thank you for your concern and prayers to this point. It's working!"
Patrick Sponsel

((Kit, to respond to your request for permission to use my story as incentive for colonoscopy I guess if it motivates someone in your circulation to have it done I guess so. Certainly doesn't hurt. (Literally and figuratively))

Patrick Sponsel

The article brought many comments, including:
From Bernard Whitley, President, BW Transportation Solutions Inc.
DBA: BW Capital Solutions, Irvine, California:
"Patrick, you and your family will be in my prayers and my thoughts and I wish you a speedy recovery, I have been in your shoes so please hang in there.
"On a side note, if you are at the age of fifty please go and have a colonoscopy done make that a birthday present to yourself and your family, if you are African American the age, is actually 45 and not fifty.

"Last year in February at the age of 51 I had a colonoscopy done I had put it off for a year, with my wife on my case to get it done I finally caved in, when I woke up from the procedure the doctor informed me that he was sending me to a surgeon without giving me a whole lot of information, to make a long story short I had about 13 inches of my colon removed and about nine inches of my lower intestine removed, all due to a precancerous polyp that was fort anally caught early, a quote from my surgeon during my follow up visit, "I you would have waited one more year you and I would be having a different conversation." I walked out of my surgeon's office with tears in my eyes because I knew I had dodged a bullet.
"Those words are still stuck in my head to this day, so please take a few hours and get it done the procedure is not as bad as it sounds."
Bernard

Hopefully this reminds us all to have a colonoscopy and not put it off.
May Patrick Rest in Peace…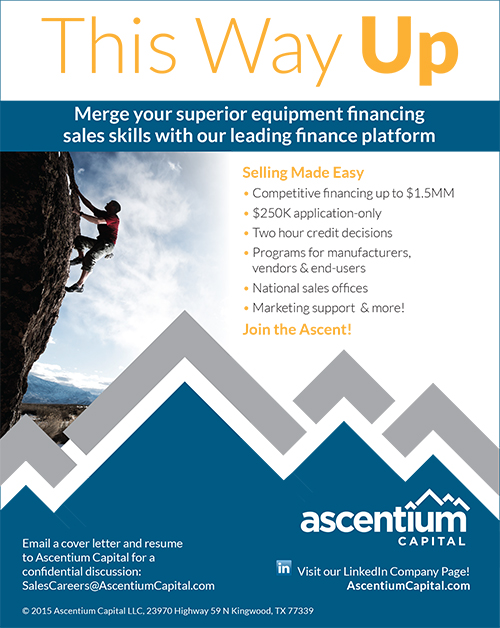 Monday, February 29, 2016
Today's Equipment Leasing Headlines

Position Wanted –Credit
Work Remotely or Relocate for Right Opportunity
Top Stories February 22 - February 26
(Opened Most by Readers)
Please Respond to Leasing News Survey
How You Connect to the News Edition
Executive Changes at Marlin Business Services
Top CEO Position Still Not Filled
Leasing Industry Ads---Help Wanted
This Way Up
Using Testimonials in Your Resume"
Career Crossroad---By Emily Fitzpatrick/RII
Ten New Members of CLFP Foundation
Total of 19 New Members first two months 2016
Academy for Lease & Finance Professionals
Two Classes Scheduled
Saluting Leasing News Advisor
Hugh Swandel
Customer Contact
Leasing 102 by Mr. Terry Winders, CLFP
Labrador Retriever Mix
Brooklyn, New York Adopt-a-Dog
Leasing News Classified Ads
Employment Web Sites
News Briefs---
Equipment Leasing Group Pleased with FASB Standard
Interview with Ralph Petta, President/CEO ELFA
Lease a $5,000 Rolex in Canada
$500 upfront, $100 for 48 months
PayPal's Merchant Cash Advance Program Grows,
Performance Improves
Bank's new compliance chief was previously disbarred
for 'misappropriating' funds
Broker/Funder/Industry Lists | Features (writer's columns)
Top Ten Stories Chosen by Readers | Top Stories last six months
www.leasingcomplaints.com (Be Careful of Doing Business)
www.evergreenleasingnews.org
Leasing News Icon for Android Mobile Device
You May have Missed---
SparkPeople--Live Healthier and Longer
Winter Poem
Sports Briefs---
California Nuts Brief---
"Gimme that Wine"
This Day in American History
SuDoku
Daily Puzzle
GasBuddy
Weather, USA or specific area
Traffic Live----
######## surrounding the article denotes it is a "press release" and was not written by Leasing News nor information verified, but from the source noted. When an article is signed by the writer, it is considered a "by line." It reflects the opinion and research of the writer.


Email Leasing News to a colleague and recommend they subscribe.
It's easy. Have them email: kitmenkin@leasingnews.org
with "subscribe" in the subject line.

---

[headlines]
--------------------------------------------------------------
Position Wanted–Credit
Work Remotely or Relocate for Right Opportunity

Each Week Leasing News is pleased, as a service to its readership, to offer completely free ads placed by candidates for jobs in the industry. These ads also can be accessed directly on the website at:
http://www.leasingnews.org/Classified/Jwanted/Jwanted.htm
Each ad is limited to (100) words and ads repeat for up to 6 months unless the candidate tells us to stop. Your submissions should be received here by the end of each week.

Please encourage friends and colleagues to take advantage of this service, including recent graduates and others interested in leasing and related careers.

Will relocate for the right opportunity and can work remotely. I have (25+) years in making credit decisions, as well as helping sales team and third party originators close more transactions via understanding their applicant's financial abilities. I can create alternative or additional opportunities (and income) by knowing which type of loan is best for the borrower
aaacorrespondent@gmail.com


Chicago, Illinois
Highly knowledgeable and analytical Equipment Leasing Executive; leveraging 25 years in Portfolio Management, Operations, Credit, and Collections within Banking environment and Commercial Equipment Leasing Industry; proven track record, developing/ implementing strategies, sound operational excellence and process improvement, while maximizing revenues and positioning organizations for greater success.wgriffith61@yahoo.com
Resume:
http://leasingnews.org/items/BGriffithResume2015.pdf


Orlando, Florida
As a Commercial Credit Analyst/Underwriter, I have evaluated transactions from sole proprietorships to listed companies, across a broad spectrum of industries, embracing a multitude of asset types. Sound understanding of balance sheet, income statement and cash flow dynamics which impact credit decisions. Strong appreciation for credit/asset risk.
rpsteiner21@aol.com


407 430-3917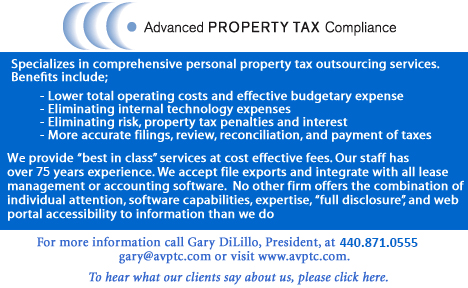 [headlines]
--------------------------------------------------------------
Top Stories February 22 - February 26
(Opened Most by Readers)
(1) CIT Board Changes, Thain Out as Chairman
Many Believe Direct Capital is "A Pig in a Poke"
by Christopher Menkin
http://leasingnews.org/archives/Feb2016/02_22.htm#cit
(2) Leasing Companies Report How Business Is
Compared to ELFA MFLI-25 Report
http://leasingnews.org/archives/Feb2016/02_26.htm#elfa
(3) Details Emerged about the OnDeck
-JP Morgan Chase Deal
http://leasingnews.org/archives/Feb2016/02_24.htm#details
(4) New Hires---Promotions in the Leasing Business
and Related Industries
http://leasingnews.org/archives/Feb2016/02_26.htm#hires
(5) 10 Valid Reason for NOT going to the NEFA Conference
March 3-4, New Orleans, Louisiana
http://leasingnews.org/archives/Feb2016/02_24.htm#10
(6) Get Yourself a Warehouse Line
Sales Make it Happen - by Christopher Menkin
http://leasingnews.org/archives/Feb2016/02_24.htm#get
(7) Nevada PUC Puts a Crimp in Solar Energy Leases
Solar Equipment Leasing Becoming Unattractive
By Tom McCurnin, Leasing News Legal Editor
http://leasingnews.org/archives/Feb2016/02_26.htm#nevada
(8) FinTech #102 by Sean Murray
"Letter from the Editor " deBanked
http://leasingnews.org/archives/Feb2016/02_24.htm#fintech
(9) January, 2016 - The List
The Good, the Bank, and the Ugly
http://leasingnews.org/archives/Feb2016/02_24.htm#jan_list
(10) Look out for Hotel computers!
Or Any Public Computer You Use
http://leasingnews.org/archives/Feb2016/02_22.htm#look
(Leasing News provides this ad as a trade for investigative
reporting provided by John Kenny)
[headlines]
--------------------------------------------------------------
[headlines]
--------------------------------------------------------------
Executive Changes at Marlin Business Services
Top CEO Position Still Not Filled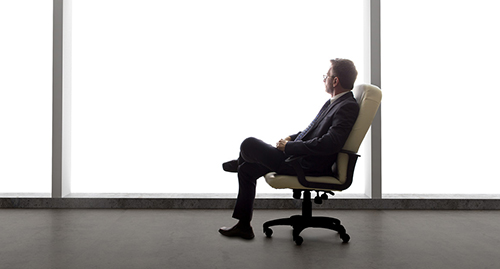 Let's start with the resignation of the first president and co-founder,
Gary R. Shivers, who left the company on December 20, 2006. At the same time, "George D. Pelose, the Company's current Executive Vice President, General Counsel and Secretary, was appointed as Chief Operating Officer with responsibility for the Company's lease financing business, and Lynne Wilson, the Company's Chief Financial Officer, has assumed additional responsibility for the Company's Factoring business unit. Daniel P. Dyer, the Company's Chief Executive Officer, will assume the title of President." (1)
Two have found employment: Gary R. Shivers founded his own company Navitas Lease Corporation in 2008, growing into two broker divisions (credit and collateral), a vendor and direct operation, specialized vehicles, new equipment manufacturing division, with several offices.
Shivers was lucky that he left before the recession began, and when he started to see the economy turning around, he started Navitas.
Lynne Wilson, 52, who joined Marlin Business Services in June, 2006, as Chief Financial Officer, on April 30, 2015 announced her resignation as Senior Vice President and Chief Financial Officer, terminating May 31, 2015. According to her LinkedIn profile, she began as CFO at Beacon Rail Leasing, January, 2016. (2)
Ironically, as business was really getting better, the first to go was in November, 2013, when George D. Pelose "resigned" with "Ed Dietz, currently Marlin's General Counsel, will assume additional management responsibilities." (3)
Pelose uses the departure date of March, 2014, on his LinkedIn profile, evidently a non-compete clause. However, the profile states "If you are a business owner or entrepreneur looking for a Board Member or Advisor to help you take your company to the next level, feel free to connect with me to see whether I can help you achieve your goals." (4)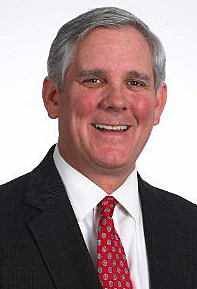 The big surprise came in October, 2015, when Daniel P. Dyer announced his retirement as Chief Executive Officer and Director of Marlin, effective October 20, 2015. He received an agreement for an annual consulting agreement, which appears more a non-compete clause as instead of stating a minimum of hours he would consult each month, it was a maximum amount! (5)
Take over the interim role as CEO was "Edward J. Siciliano, age 53, the Registrant's Executive Vice President and Chief Sales Officer." (5) He remains in this position four month later.
During this time, Marlin has gotten into direct business and working capital loans, launched a truck and vehicle operation, increased its direct sales staff, plus has been back building up its broker division. A recent promotion sent to National Association of Equipment Leasing Brokers, and perhaps to other association members:
------
Did you know
Marlin is expanding its broker network and adding new products to meet the needs of small and mid-size businesses for equipment and working capital.
Did you know
Marlin offers:
Streamlined application and funding process
Equipment leasing/equipment loans
Funding Stream working capital loans
Did you know
Marlin will be exhibiting at the 2015 NEFA Funding Symposium. We are looking forward to connecting with you and working together. Please stop by Exhibit Table #18
------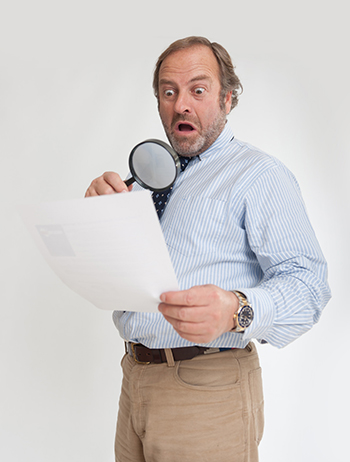 Marlin Leasing continues its Evergreen Clause program, especially
with their copier division, according to their own SEC filings, such as:
"As of March 31, 2015, approximately 68% of our leases were one dollar purchase option leases, 31% were fair market value leases and 1% were fixed purchase option leases, the latter of which typically contain an end of term purchase option equal to 10% of the original equipment cost. As of March 31, 2015, there were $27.4 million of residual assets retained on our Consolidated Balance Sheet, of which $22.1 million, or 80.7%, were related to copiers." (6)
(1) Shivers Resigns from Marlin
http://www.leasingnews.org/archives/December%202006/12-20-06-flash.htm
(2) Retirement of George D. Pelose
http://leasingnews.org/archives/Nov2013/11_07.htm#retirement
(3) https://www.linkedin.com/in/georgepelose
(4) https://www.linkedin.com/in/lynne-wilson-4785624
(5) In a Surprise Move, Marlin Business Co-Founder/CEO
Daniel P. Dyer Resigns
http://leasingnews.org/archives/Oct2015/10_21.htm#dyer
(6) What You Did Not See in the Marlin Press Release
http://leasingnews.org/archives/May2015/5_06.htm#marlin
Marlin Articles
http://www.leasingnews.org/Conscious-Top%20Stories/Marlin_Leasing_2008.htm
[headlines]
--------------------------------------------------------------
Leasing Industry Ads---Help Wanted
Now is the Time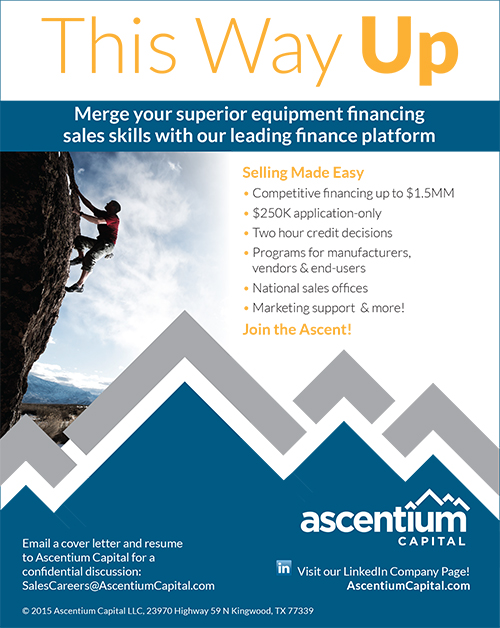 [headlines]
--------------------------------------------------------------
"Using Testimonials in Your Resume"
Career Crossroad---By Emily Fitzpatrick/RII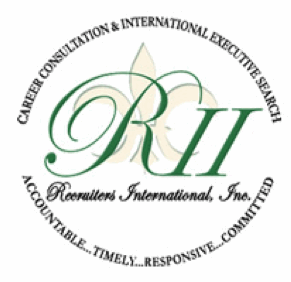 Q:Emily, you suggested using "testimonials" in my resume, can you explain.
A: Yes, they are called "value statements" or "value profiles." They can be used in your document (s) that you forward to potential employers (resumes, cover letters, follow ups, etc.…). Remember, "… Every hiring decision is a return-on-investment decision… A company won't hire someone, unless they think they can be sure of getting a 'bang for their buck' when bringing a new employee on board…"
Ideally, the potential employer wants to see documented proof that the candidate can solve problems / increase bottom line profits, etc.… employers are hiring based on potential, and they look for transferable experience that clearly demonstrated in documents (e.g. resume) and in the interview process. One of the best ways to demonstrate TRANSFERABLE success is to use expert testimonies, statistics and specific examples illustrating a background that would match requirements and would benefit the company's bottom line.
For example
Utilize references or statements of success from customers, prior employers and/or vendors
How about using direct quotes
Include some statistics that can be understood by the lay person
You can even use graphics to stand out (e.g. pie charts)
Include specific examples illustrating relevant capabilities
Avoid just stating increased sales by 75%, how about including where you started (e.g. took over …. territory from a $------ to $ ------- per annum)
Relevancy is important – each document should be customized to the position and what the employer is looking for
Take the time to incorporate these items into your documents which in the long term with be well worth the time and effort. Make sure these "success statements/stories" are quantifiable and comparable to industry standards.
Watch how your rate of response will increase. And don't forget to bring several copies of your resume to the interview, as you may be meeting more than one person who you should be able to give them a resume directly.
Emily Fitzpatrick
Sr. Recruiter
Recruiters International, Inc.
Phone: 954-885-9241
Cell: 954-612-0567
emily@riirecruit.com
Invite me to Connect on LinkedIn
www.linkedin.com/pub/emily-fitzpatrick/4/671/76
Also follow us on Twitter #RIIINFO


Career Crossroads Previous Columns
http://www.leasingnews.org/Conscious-Top%20Stories/crossroad.html



[headlines]
--------------------------------------------------------------
Ten New Members of CLFP Foundation
Total of 19 New Members first two months 2016
The Certified Lease and Finance Professional (CLFP) Foundation announces 10 members have been added this month, bringing the total for the first two months of the year to 309.
The CLFP Program is in collaboration with the Equipment Leasing and Finance Association, National Association of Equipment Leasing Brokers, and National Equipment Finance Association.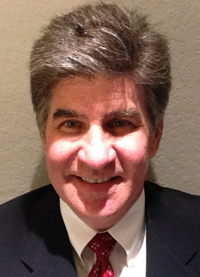 Shawn Brady, CLFP
Provident Leasing
Vice President, Sales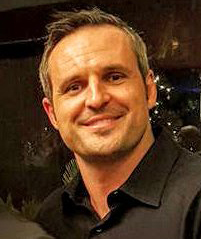 Steve DeSimone, CLFP
National Funding
Senior National Account Executive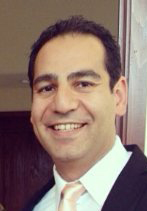 Mark El-Hinn, CLFP
Celtic Commercial Finance
Vice President
Celenia Kurtz, CLFP
Oak Capital Group, Inc.
Funding Manager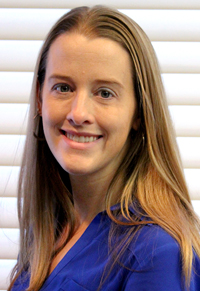 Beth McLean, CLFP
Northland Capital
Operations Manager
Timothy Ong, CLFP
Celtic Commercial Finance
Vice President


Christopher Park, CLFP
Dakota Financial
Credit & Finance Manager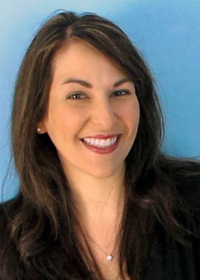 Mae Philpott, CLFP
Maxim Commercial Capital
Business Development Director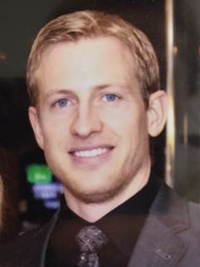 Rocky Soliday, CLFP
Celtic Commercial Finance
Assistant Vice President
National Accounts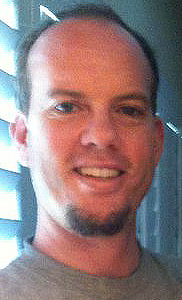 Brian Thune, CLFP
Celtic Commercial Finance
Senior Vice President
Beth McLean, CLFP stated, "As the recognized certification for the lease and finance industry, obtaining the CLFP designation shows my commitment to the industry and our company. The CLFP exam covers all areas in the lease and finance lifecycle, providing me the opportunity to learn more in the areas that I am not involved with on a daily basis. With this expanded knowledge, I am a credible resource for my colleagues, customers and vendors."
The CLFP designation identifies an individual as a knowledgeable professional to employers, clients, customers, and peers in the equipment lease and finance industry. For more information, call Executive Director Reid Raykovich, CLFP at (206) 535-6281 or visit www.CLFPfoundation.org
Number of CLFPs Company
42 First American Equipment Finance
21 Financial Pacific Leasing
14 Ascentium Capital
13 Allegiant Partners, Inc.
8 Arvest Bank
8 Celtic Commercial Finance
8 GreatAmerica Financial Services
8 Orion First Financial
7 ECS Financial Services
5 Banc of California
5 Bank of the West
5 Great American Insurance
5 Maxim Commercial Capital LLC
5 Northland Capital
4 Stearns Bank
3 Diversified Capital Credit
3 FSG Leasing Inc.
3 Innovative Lease Services, Inc.
3 LeaseTeam Inc.
3 Pacifica Capital
2 Alliance Funding Group
2 Bravo Capital LLC
2 BSB Leasing
2 Canon Financial Services Inc.
2 Commerce Bank
2 Finance Capital
2 Huntington Equipment Finance
2 KLC Financial, Inc.
2 NCMIC Finance Corporation
2 Padco Financial Services Inc.
2 Pinnacle Business Finance Inc.
2 Portfolio Financial Servicing Company
2 Providence Capital Funding, Inc.
2 TEQlease
2 TopMark Funding
[headlines]
--------------------------------------------------------------
Academy for Lease & Finance Professionals
Two Classes Scheduled
The Certified Lease and Finance Professional Foundation offers a variety of study tools to help candidates prepare for the exam, including the CLFP Handbook, the CLFP Mentor Program and the Academy for Lease & Finance Professionals, a three-day event designed to fully prepare an individual to sit for the CLFP exam. Upon achieving the CLFP designation, recipients must meet ongoing requirements to maintain their elite status as a CLFP in Good Standing and retain the license to use the designation.
- San Francisco Area
Academy for Lease & Finance Professionals
Thursday, May 12, 2016 8:00 AM • Walnut Creek, CA
End: Sat., May 14, 2016 5:00 PM
- Philadelphia Area
Academy for Lease & Finance Professionals
Thursday, September 22, 2016 8:00 AM
End: Sat., September 24, 2016 5:00PM
(Location to be announced)
On the first two days, all of the required sections of the CLFP exam are covered in-depth; in addition, the three most popular elective sections will also be covered (see below). Study materials are provided for the elective sections not covered which students may use to self-study. On the third day, the exam is offered, but not mandatory.
The cost to attend the class is $600 and the cost of the exam is $695. When purchased together, the total is discounted to $1250. Current CLFPs are offered a discounted price of $395 and class attendance satisfies the Recertification requirement.
For more information, contact Executive Director Reid Raykovich, CLFP: reid@CLFPfoundation.org or (206) 535-6281.
Why I Became a CLFP
http://www.leasingnews.org/CLP/Index.htm
((Please click on ad to learn more))
(Leasing News provides this ad "gratis" as a means
to help support the growth of Lease Police)
[headlines]
--------------------------------------------------------------
Saluting
Leasing News Advisor
Hugh Swandel


Hugh Swandel
Senior Managing Director - Canada
www.thealtagroup.com
204.477.0703 direct
204.996.4844 mobile
hswandel@thealtagroup.com
Hugh Swandel is the senior managing director of The Alta Group in Canada. The Alta Group is a global consultancy practice specializing in the asset based finance industry. Mr. Swandel is well known to the industry and a frequent speaker at industry events and a current member of the Canadian Finance and Leasing Association board of directors. During recent years Hugh Swandel has assisted many top Canadian industry firms on a variety of projects including market entry studies, acquisitions, due diligence, funding and strategic planning.
With extensive North American contacts in the equipment finance and leasing industry, Hugh has a strong reputation as an effective negotiator of win/win agreements involving mergers and acquisitions, business development, market entry, operations and analysis, securitization and other matters of importance to lessors.
Hugh is on the boards of directors of the Canadian Finance and Leasing Association (CFLA) and is a past President of the National Equipment Financing Association (NEFA, USA). He also is a member of the Equipment Leasing and Finance Association of America (ELFA).
In 2006 and again in 2010, Hugh received the Canadian leasing industry's highest honor when he was named "CFLA Member of the Year." In 2010 Mr. Swandel was also named President and a member of the Executive Committee of the National Equipment and Finance Association in 2011. He is a frequent speaker at industry conferences and has had several articles published in leading industry magazines.
During the Global Credit Crisis Hugh was retained by the Canadian Finance and Leasing Industry to prepare materials and provide insight into the impact of the credit crisis on Canadian independent finance companies. Mr. Swandel presented to the advisory committee to the Minister of Finance and was later asked to provide commentary to the CD Howe Institute at policy development discussion with government and industry representatives. Mr. Swandel has also been a presenter at industry conference, published in numerous industry magazines and co-authored a research document for the Equipment Leasing and Finance Foundation on the Canadian Market.
Prior to founding his consulting firm, Swandel and Associates, in 2001, Hugh served as president and chief operation officer of Electronic Financial Group (EFG). EFG was a Canadian company that launched a multi lending web based credit system. Earlier, Hugh spent 10 years with National Leasing Group in a variety of senior positions. National Leasing Group is Canadian lessor that has won numerous awards for excellence in management and innovation.
[headlines]
--------------------------------------------------------------
Customer Contact
Leasing 102 by Mr. Terry Winders, CLFP
One of the most important duties any leasing company has is to stay in contact with their Lessees. There are a number of ways to do this, but I have always liked the equipment inspection the best. Your lease agreement should carry language that gives you the right to inspect your equipment on a periodic basis to determine if it is in the correct location for property taxes and if it has been maintained according to industry standards.
In addition, you will get an opportunity to quiz the equipment operator or manager about the company's condition and future equipment needs. They usually are more open than management and it will give you a subject matter to discuss the next time you visit the company instead of just asking for additional business. Needless to say that it also helps discover problems early.
Another way to stay connected is to send your contact an email greeting card from time to time, letting them how much you appreciate their business. Have a business Facebook account. Ask if you can put them on it, or better yet, send them an invitation to join you. Also LinkedIn, if you use it for retaining business contacts. Sometimes, you can even start your own group and ask them to join.
You might keep the Facebook for those lessees you have really gotten to know, and the LinkedIn for those you don't know that well, but want to keep in contact.
Don't want to use Facebook or LinkedIn, then start a monthly internet newsletter. Don't have time. Work on it every Saturday and collected information or things to include during the week. You might even make it a "blog."
You should keep a log on each call you make so you can make notes to yourself about when they are going to a trade show or what time of the year they make equipment decisions. There are many software programs you can use. I also recommend taking a course, if one is offered, rather than learning the hard way.
Always have two or three contacts at each company so when one is busy you can go on to someone else and do not waste your time. I say this because I like just dropping in to visit my customers instead of making an appointment because they usually can give me 5 minutes and rarely say no whereas calling on the phone gives them a chance to say no.
In addition always discover the birth date of the bosses secretary or assistant and send her flowers or chocolate from the leasing company. The dividends are enormous.
Always keep a record of the vendor's salespersons name that sold your lessee the equipment and stay in contact with them just like you do a lessee. They will be the first person the lessee will call for additional equipment needs and the quicker you know, the longer you will have to work on it.
If you have tickets to a sporting event or a race or anything of interest then find a lessee or a vendor to give them to. It does not always server your purpose to go with them, sometimes you gain the same value with the gift and it is cheaper for fewer tickets. It is better to do this when nothing is under consideration so it does not look like a bribe and the lessee likes it better but they have long memories...
If you are going to a trade show find out if any of your lessees are going and ask to meet them there and buy them a beverage and offer to introduce them to a couple of your vendor contacts. This helps you on both sides and will show dividends in the long run.
I am also a fan of putting a sticker or a label on the equipment that states "this equipment is owned by ABC leasing company, telephone number (large letters) 123-456-7891. If your name and number is on the equipment and the label is done in proper taste, or looks classy, you will be the first one they call with additional business. If they have to look you up or forget your name chances are new business will get away from you.
Regardless of how you do it, you must stay in contact with your current lessee's for all kinds of reasons. Knowing about problems early can help save the day or give you a chance to minimize the damage before it becomes a disaster.
Keep a record when the lease will expire, then 120 days before it, remind your lessee about the purchase option clause, and have them notify their intention. Avoid the Evergreen clause.
One last note; Inform your funding source of your contacts so they feel you are on top of any problems early to take some of the burden off their shoulders and they will prefer to do business with you in the future because you are looking like a partner instead of a broker.
Previous #102 Columns:
http://www.leasingnews.org/Conscious-Top%20Stories/Leasing_102/Index.htm
[headlines]
--------------------------------------------------------------
Labrador Retriever Mix
Brooklyn, New York Adopt-a-Dog
Finn
Male
Yellow/Tan, Blond or Fawn
4-5 Years old
Small
Neutered
House trained
current on vaccinations
Prefers a home without young children
COURTESY POST: Finn is a 4-5 year old happy-faced mutt who weighs a good 27 pounds. He is an active lovely, active little guy who's a great apartment dog despite being naturally high energy. He will form strong bonds with his owners and is a big mush, who just wants to be close to those he loves at all times. A big cuddler. More reserved around strangers, he warms up quickly but is looking for a home without small children and people experienced with strong-willed doggies. He knows basic commands like "sit" "shake" and "down," and comes when called. He's smart and finds training quite fun! Finn is fully housetrained, neutered, and UTD on vaccinations.
This is a COURTESY POST (i.e., this is not a Badass Brooklyn Animal Rescue dog). If you can provide a safe and structured home for Finn and are interested in adopting, please email adoptfinnpup@gmail.com for more information and to set up a meeting.
Badass Brooklyn Animal Rescue
Brooklyn, NY 11215
Adopt a Pet
http://www.adoptapet.com/
[headlines]
--------------------------------------------------------------
Classified Ads---Employment Web Sites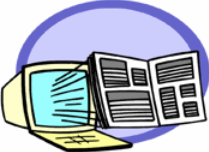 Here is a list of top internet job web sites, several specializing in financial, money, and leasing, too.
www.adams-inc.com
www.affinitysearch.com
www.bajobs.com
www.careerbank.com
www.careerbuilder.com
www.careerpath.com
www.careerjet.com
www.craigslist.org
www.eApplicants.com
www.ejobapplications.com
www.employmentcrossing.com
www.FinanceLadder.com
http://www.findhow.com/
us.gigajob.com
www.hotjobs.com
www.Hound.com
jobapplicationdb.com
www.indeed.com
www.jobs.net
www.jobs-applications.com
www.jobssearchengine.net
www.jobsearchusa.org
www.JobSpin.net
www.jobsinthemoney.com
www.ladders.com
www.leasingworld.co.uk
www.lessors.com
www.LinkUp.com
www.MarketingJobs.com
www.monitordaily.com
www.monster.com
www.monstertrak.monster.com/
www.neuvoo.com
www.Postonce.com
www.RecruiterConnection.com
www.resumeblaster.com
www.simplyhired.com
www.snagajob.com/part-time-jobs/
thejobfind.info/submit/
www.topjobapplications.com/
www.toplanguagejobs.com
www.vault.com
www.vetjobs.com
www.worktree.com
www.ziprecruiter.com
[headlines]
--------------------------------------------------------------

News Briefs---
Equipment Leasing Group Pleased with FASB Standard
Interview with Ralph Petta, President/CEO ELFA
http://www.accountingtoday.com/blogs/debits-credits/news/equipment-leasing-group-pleased-with-fasb-standard-77310-1.html
Lease a $5,000 Rolex in Canada; $500 upfront, $100 for 48 months
http://www.winnipegfreepress.com/business/rent-a-rolex-370358251.html
PayPal's Merchant Cash Advance Program Grows, Performance Improves
http://debanked.com/2016/02/paypals-merchant-cash-advance-program-grows-performance-improves/
Bank's new compliance chief was previously disbarred for 'misappropriating' funds
http://nypost.com/2016/02/26/banks-new-compliance-chief-was-previously-disbarred-for-misappropriating-funds/


[headlines]
--------------------------------------------------------------


--You May Have Missed It
Apple shareholders applaud Apple and Tim Cook in the FBI fight
http://www.siliconbeat.com/2016/02/26/all-eyes-on-apple-this-friday/

[headlines]
--------------------------------------------------------------
SparkPeople--Live Healthier and Longer

Pain, Pain, Go Away
http://www.sparkpeople.com/resource/fitness_articles.asp?id=362
[headlines]
--------------------------------------------------------------
Winter Poem
Shortcut Through the Storm

by Robert Savino

There were too few roads.
There were too many motorists.
My choice was longer in distance,
but far less travelled.
I took a shortcut through the storm,
crawling over the black-iced asphalt,
too close behind Boyd's black flower car,
in the dreary pitch of Ocean Parkway.
Storm clouds shifting and changing,
pass over, so low, engulf my presence.
I exit in an angel's breath,
a winged spirit of the Great South Bay,
greeted by Moses at the foot of the bridge,
moments from home and the neon lights
of strip mall shops, that brighten the bus
stop at the corner of Oak Neck Road.
Minutes pass slowly within these hours.
Sounds of snow plows wake me from sleep.

[headlines]
--------------------------------------------------------------
Sports Briefs----
Ranking, analyzing the insanity of Steph Curry's 12 3-pointers vs. OKC
http://www.cbssports.com/nba/eye-on-basketball/25498371/ranking-analyzing-the-relative-insanity-of-steph-currys-12-3-pointers-vs-okc
Report: Broncos privately preparing to part ways with Peyton Manning
http://www.cbssports.com/nfl/eye-on-football/25498510/report-broncos-preparing-to-part-ways-with-peyton-manning
Browns and Texans reportedly interested in Kaepernick
http://www.theredzone.org/BlogDescription/tabid/61/EntryId/55033/Browns-and-Texans-reportedly-interested-in-Kaepernick/Default.aspx
Jerry Jones Says Tony Romo Will Be Cowboys' Starting QB for 'Next 4 or 5 Years
http://bleacherreport.com/articles/2620299-jerry-jones-says-tony-romo-will-be-cowboys-starting-qb-for-next-4-or-5-years
What went wrong with Vernon Davis in Denver?
http://profootballtalk.nbcsports.com/2016/02/28/what-went-wrong-with-vernon-davis-in-denver/

(Leasing News provides this ad as a trade for appraisals and equipment valuations provided by Ed Castagna)
[headlines]
--------------------------------------------------------------


California Nuts Briefs---

Death Valley experiences rare 'Super Bloom' of wildflowers
http://www.examiner.com/article/death-valley-experiences-rare-super-bloom-of-wildflowers?cid=PROG-NewsBlock1-Article-IP-DeathValleyFlowers
[headlines]
--------------------------------------------------------------


"Gimme that Wine"

http://www.youtube.com/watch?v=EJnQoi8DSE8

Imagery Winery donates $2 million art collection to
Sonoma State University
http://www.pressdemocrat.com/news/5296016-181/imagery-winery-donates-2-million?artslide=0
Free Mobile Wine Program
http://leasingnews.org/archives/Feb2010/2_26.htm#mobile
Wine Prices by vintage
http://www.winezap.com
http://www.wine-searcher.com/
US/International Wine Events
http://www.localwineevents.com/
Leasing News Wine & Spirits Page
http://two.leasingnews.org/Recommendations/wnensprts.htm

[headlines]
----------------------------------------------------------------
This Day in American History
February 29, or Leap Day, is the 60th day of a leap year in the Gregorian calendar, with 306 days remaining. Only leap years have February 29. This date only occurs every four years, in years that can be exactly divided by 4, except century years that cannot be divided by 400 without leaving a remainder, such as 1900. A person who was born on February 29 may be called a "leapling". In non-leap years, they usually celebrate their birthday on February 28 or March 1.
1504 – Columbus used his knowledge of a lunar eclipse that night to convince Native Americans to provide him with supplies.
1692 - Sarah Good, Sarah Osborne, and Tituba, an Indian servant, became the first people to be accused of witchcraft in Salem, MA.
1704 – In Queen Anne's War, French forces and Native Americans raided Deerfield, MA, killing 56 villagers and taking more than 100 captive.
1796 – The Jay Treaty between the United States and Great Britain became effective, facilitating ten years of peaceful trade between the two nations.
1860 - Herman Hollerith (d.1929) was born in Buffalo. He was an inventor who developed an electromechanical punch card tabulator to assist in summarizing information and, later, accounting. He was the founder of The Tabulating Machine Company that was consolidated in 1911 with three other companies to form the Computing-Tabulating-Recording Company, later renamed IBM. Hollerith built machines under contract for the Census Office, which used them for the 1890 Census. The net effect of the many changes from the 1880 census: the larger population, the data items to be collected, the Census Bureau headcount, the scheduled publications, and the use of Hollerith's electromechanical tabulators, was to reduce the time required to process the census from eight years for the 1880 Census to six years for the 1890 census. Hollerith is regarded as one of the seminal figures in the development of data processing. His invention of the punched card tabulating machine marks the beginning of the era of semiautomatic data processing systems, and his concept dominated that landscape for nearly a century.
1892 – St. Petersburg, FL was incorporated as a town. St. Petersburg was founded in 1888 by John C. Williams, who purchased the land, and by Peter Demens, who brought the railroad industry into the area. As a part of a coin toss bet, the winner, Demens, named the land after the Russian city of the same name, while Williams opted to name the first hotel built which was named the Detroit Hotel, both named after their home towns, respectively.
1892 – Great Britain and the U.S. signed a treaty on seal hunting in Bering Sea.
1896 – Western League president Ban Johnson asserted that "the Western League has passed the stage where it should be considered a minor league - it is a first-class organization, and should have the consideration that such an organization warrants." Four years later, Johnson acted upon this belief, taking the first steps toward moving the WL, renamed the American League in 1900, to Major League status.
1904 – President Theodore Roosevelt appointed a 7-man committee to study the building of the Panama Canal. The earliest mention of a canal across the Isthmus of Panama dates back to 1534, when Charles V, King of Spain, ordered a survey for a route through the Americas that would ease the voyage for ships traveling between Spain and Peru. Such a route would have given the Spanish a military advantage over the Portuguese. Another effort was made in 1843, when a contract was entered into by Barings of London and the Republic of New Granada for the construction of a canal across the Isthmus of Darien (Isthmus of Panama). It was expected to be completed in five years but the plan was never executed. In 1849, the discovery of gold in California created great interest in a crossing between the Atlantic and Pacific Oceans. The Panama Railway was built to cross the isthmus and opened in 1855. This overland link became a vital piece of Western Hemisphere infrastructure, greatly facilitating trade and largely determining the later canal route. The first attempt to construct a canal through what was then Colombia's province of Panama began on 1 January 1881. The project was inspired by the diplomat Ferdinand de Lesseps, who was able to raise considerable financing in France as a result of the huge profits generated by his successful construction of the Suez Canal. The obstacles were many: The rainy season and the dense jungle, alive with venomous snakes, insects and spiders, and the yellow fever and malaria (and other tropical diseases) killed thousands of workers: by 1884, the death rate was over 200 per month. Public health measures were ineffective because the role of the mosquito as a disease vector was then unknown. Conditions were downplayed in France to avoid recruitment problems, but the high mortality made it difficult to maintain an experienced workforce. In 1904, the United States purchased the French equipment and excavations, including the Panama Railway, for $40 million. The United States also paid the new country of Panama $10 million plus $250,000 more each year. (In 1921, the United States paid Colombia $10 million, plus $250,000 per annum for several years; in return, Colombia recognized Panama). The Isthmian Canal Commission was established to oversee construction and was given control of the Panama Canal Zone, over which the United States exercised sovereignty. The commission reported directly to Secretary of War William Howard Taft and was directed to avoid the inefficiency and corruption that had plagued the French 15 years earlier.
1904 – Bandleader Jimmy Dorsey (d. 1957) was born in Shenandoah, PA. Dorsey was also a prominent jazz clarinetist, saxophonist, trumpeter and composer. He recorded and composed the jazz and pop standards "I'm Glad There is You (In This World of Ordinary People)" and "It's the Dreamer in Me". His other major recordings were "Tailspin", "John Silver", "So Many Times", "Amapola", "Brazil (Aquarela do Brasil)", "Pennies from Heaven" with Bing Crosby, Louis Armstromg and Frances Langford, "Grand Central Getaway", and "So Rare". He was the older brother of Tommy Dorsey, also a bandleader of the era and with whom he started in the big band era. A dispute between them caused them to separate only to reunite in 1945. Jimmy Dorsey had eleven number one hits with his orchestra in the 1930s and the 1940s.
1904 – John "Pepper" Martin (d. 1965), one of the St. Louis Cardinals Gashouse Gang, was born in Temple, OK. Known as the 'Wild Horse of the Osage' because of his daring, aggressive base running abilities, Martin played in 3B and OF during the 1930s and early 1940s. He was best known for his heroics during the 1931 World Series, in which he was the catalyst in a Cardinals' upset victory over the Philadelphia Athletics. He set a then record 12 hits in the Series, including four doubles, a home run, five stolen bases and five runs batted in. Martin's .500 series batting average may have made the difference in the series outcome, as without him the Cardinals batted just .205 as a team. His career batting average was .298 and he was a 4-time All-Star.
1908 – Pat Garrett, the Sheriff who shot and killed Billy the Kid, was shot and killed in Las Cruces, NM. Who did it has been the subject of dispute ever since.
1916 – Singer Dinah Shore (d. 1994) was born Frances Rose Shore in Winchester, TN. She reached the height of her popularity as a recording artist during the Big Band era of the 1940s and 1950s, but achieved even greater success a decade later, in television, mainly as hostess of a series of variety programs for Chevrolet. After failing singing auditions for the bands of Benny Goodman and both Dorseys, Shore struck out on her own to become the first singer of her era to achieve huge solo success. She had a string of 80 charted popular hits, 1940 to 1957, and after appearing in a handful of feature films, went on to a four-decade career in television, starring in her own music and variety shows from 1951 through 1963 and hosting two talk shows in the 1970s. "The Dinah Shore Chevy Show" (1960–1961) featured the sponsor's theme song, "See the USA in Your Chevrolet", that soon became the singer's signature piece. From 1970 through 1980, Shore hosted two daytime programs, "Dinah's Place" (1970–1974) on NBC and Dinah! (later "Dinah and Friends") in syndication from 1974 through 1980 and a third cable program from 1989–1992.TV Guide magazine ranked her at #16 on their list of the top fifty television stars of all time.
1916 - In South Carolina, the minimum age for factory, mill, and mine workers was raised from twelve to fourteen years old.
1924 – Former Cleveland Indians 3B and New York Yankees and San Francisco Giants executive Al Rosen (d. 2015), was born in Spartanburg, SC. After serving for four years in the U.S. Navy during World War II, Rosen played his entire ten-year career with the Indians. A stand-out on both offense and defense, he drove in 100 or more runs five consecutive years, was a four-time All-Star, twice led the league in home runs and twice in RBIs, and was an MVP.
1940 - The First National Bank of Chicago tried to force a sale of the Chicago White Sox by the heirs of the late J. Louis Comiskey. A judge denied the effort of the club's principal lender, saying that Mrs. Grace Comiskey can keep the club for their 14-year-old son, Charles II, until he is 35.
1940 - For her role as Mammy in "Gone With the Wind", Hattie McDaniel became the first African-American to win the Academy Award. The movie took eight Oscars that night.
1940 - In a ceremony held in Berkeley, CA, because of the war, physicist Ernest Lawrence received the 1939 Nobel Prize in Physics from Sweden's Consul General in San Francisco. The Lawrence Livermore and Lawrence Berkeley Laboratories are named in his honor.
1956 – The Cleveland Indians were sold for nearly four million dollars. The team's present GM and former player, Hank Greenberg, was one of the new owners.
1960 – The first Playboy Club opened, in Chicago.
1960 – Motivational speaker Tony Robbins was born Anthony J. Mahavoric in N. Hollywood, CA.
1960 – "The Night Stalker," who terrorized the San Francisco Bay Area in the mid-1980s, Richard Ramirez, was born Ricardo Leyva Muñoz Ramírez in El Paso, TX. Ramirez was serial killer, rapist, and burglar and never expressed any remorse for his crimes. The judge who upheld his thirteen death sentences remarked that Ramirez's deeds exhibited "cruelty, callousness, and viciousness beyond any human understanding". Ramirez died in 2013 of complications from lymphoma while awaiting execution on death row.
1960 – Melvin Purvis, the FBI agent who rounded up Baby-Faced Nelson, Pretty Boy Floyd and John Dillinger, was found dead in his Florence, SC home from a gunshot wound to the head fired from the pistol given to him by fellow agents when he resigned from the FBI. The FBI investigated his death and declared it a suicide, although the official coroner's report did not label the cause of death as such. A later investigation suggested that Purvis may have shot himself accidentally while trying to extract a tracer bullet jammed in the pistol.
1968 – Lena Blackburne died in Riverside, NJ at age 81. A former Major League infielder and manager, Blackburne has been the source for his eponymous rubbing mud used by umpires in both leagues to rub down new baseballs. He left the mud business to his boyhood friend, John Haas.
1968 – President Johnson's National Advisory Commission on Civil Disorders (also known as the Kerner Commission) warned that racism was causing America to move "toward two societies, one black, one white -- separate and unequal."
1968 – "Sgt Pepper's Lonely Hearts Club Band' by the Beatles won the Grammy.
1972 – Washington Post columnist Jack Anderson disclosed a memo by Dita Beard of ITT indicating antitrust charges were dropped for a $400,000 contribution to Republican Party.
1972 – Hank Aaron signed a three-year contract for $200,000 per year, the highest in baseball history.
1976 – ABC-TV premiered the broadcast of "The Sound of Music."
1980 – Gordie Howe of the Hartford Whalers scored the 800th goal of his NHL Hall of Fame career, the first to reach that plateau.
2008 - The judge overseeing the BALCO case ruled that Barry Bonds' testimony should be made public.
-------------------------------------------------------------

SuDoku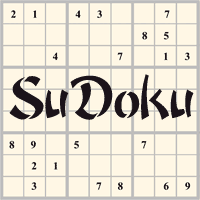 The object is to insert the numbers in the boxes to satisfy only one condition: each row, column and 3x3 box must contain the digits 1 through 9 exactly once. What could be simpler?
http://leasingnews.org/Soduku/soduko-main.htm
--------------------------------------------------------------

Daily Puzzle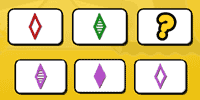 How to play:
http://www.setgame.com/set/puzzle_frame.htm
Refresh for current date:
http://www.setgame.com/set/puzzle_frame.htm
--------------------------------------------------------------


http://www.gasbuddy.com/
http://www.gasbuddy.com/GB_Map_Gas_Prices.aspx
http://www.gasbuddy.com/GB_Mobile_Instructions.aspx
--------------------------------------------------------------

Weather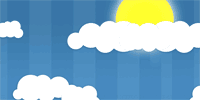 See USA map, click to specific area, no commercials
--------------------------------------------------------------

Traffic Live---
Real Time Traffic Information
You can save up to 20 different routes and check them out with one click,
or type in a new route to learn the traffic live
--------------------------------