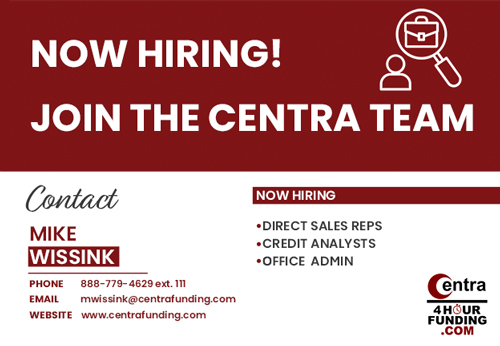 Friday, February 8, 2019


Today's Leasing News Headlines
Marlin Business Services Changes Name and Logo
Now "Rebranding" as Marlin Capital Solutions
New Hires/Promotions in the Leasing Business
and Related Industries
Leasing Industry Employment Ads
Credit Analysts/Sales reps/Office Admin Needed
Customer Reviews Can Boost
Your B2B Marketing Strategy
FinTech #102 by Alex Vasilakos
Low tech company
Cartoon
Top 10 Equipment Trends
Better Understand Market Environment
Lease accounting changes for industrial equipment
By Amy Thomas. Sr. VP Industrial Equipment Key Equip. Finance
Meet Leasing News Advisor
Shawn Halladay
Equipment Lessor Wins Battle to Determine its
Trac Lease was a True Lease in Bankruptcy
By Tom McCurnin, Leasing News Legal Editor
OnDeck Adds New Revolving Credit Facility
the closing of an $85 million corporate revolving credit facility
Valentine Special: Sunrise/Top Hat/True Romance
Ali-Fear Eats the Soul/ To the Wonder
Digital Reviews by Leasing News' Fernando Croce
Labrador Retriever Mix
Mount Laurel, New Jersey Adopt-a-Dog
ELFA Free Webinar – Open to All
Survey of Equipment Finance Activity Showcase
February 13, 2019, Noon Easter
News Briefs---
RapidAdvance is Now Rapid Finance
Todd Stone, deBanked
The Financial Crisis Put a Chill on Big Bank Deals.
That Ended Thursday: BB&T to Merge with Sun Trust Banks
Merger means SunTrust Name Will Come Down from
Atlanta Braves Park - Will Be Headquartered in Charlotte
These are the 10 biggest banks in the country now
after the BB&T-SunTrust merger
There's one key driver behind the biggest bank merger
in a decade: Technology
Sears saved from liquidation: Judge approves
bankruptcy sale to ex-CEO Eddie Lampert
General Motors: $2 Billion Profit on Strong Truck Sales
For the full year, GM reported net income of $8.1 billion
Intel says huge new Oregon factory will add 1,750 jobs
would bring its Oregon workforce near 22,000
NY Times shares hit 13-year high
as paper sees subscriptions spike
Chipotle shares jump/ company crushes earnings estimates
as pace of turnaround accelerates
Broker/Funder/Industry Lists | Features (wrilter's columns)
Top Ten Stories Chosen by Readers | Top Stories last six months
www.leasingcomplaints.com (Be Careful of Doing Business)
www.evergreenleasingnews.org
Leasing News Icon for Android Mobile Device
You May have Missed---
Poem
Sports Brief----
California Nuts Brief---
"Gimme that Wine"
This Day in History
SuDoku
Daily Puzzle
GasBuddy
Weather, USA or specific area
Traffic Live----
######## surrounding the article denotes it is a "press release," it was not written by Leasing News nor has the information been verified. The source noted. When an article is signed by the writer, it is considered a "byline." It reflects the opinion and research of the writer.


Please send a colleague and ask them to subscribe. We are free
Email kitmenkin@leasingnews.org and in subject line: subscribe


[headlines]
--------------------------------------------------------------
Marlin Business Services Changes Name and Logo
Now "Rebranding" as Marlin Capital Solutions
(From "Marlin Leasing" to "Marlin Business Services" and now to "Marlin Capital Solutions" with the emphasis on "lending," plus no more "evergreen?" And "lending" with a "Spark." Please see press release. Editor)
##### Press Release ############################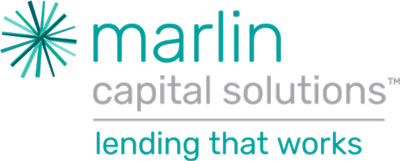 MOUNT LAUREL, N.J., -- Marlin (NASDAQ: MRLN), a national provider of lending products and services, has announced the launch of its new brand, Marlin Capital Solutions, to better reflect the breadth of services it offers to small businesses and equipment finance partners.
For over 20 years, Marlin has provided equipment financing to small businesses through its relationships with thousands of partners consisting of equipment dealers, manufacturers and resellers across the country. Over the past few years, Marlin has expanded its programs to serve a broader variety of partners and small business customers, and added new products, including working capital loans and franchise loans.
The new brand reflects Marlin's transformation and serves to inform existing and prospective customers and partners that the company isn't just a source of capital, but a source of solutions. Those offerings include flexible financing solutions that enable small businesses to quickly and easily get the capital they need for continued growth and success.

Jeffrey A. Hilzinger, Marlin's President and CEO, said, "Our new brand identity unifies us and reaffirms our company's shared vision and goal, supporting our ongoing mission of helping small businesses fulfill their American Dream.
"Our goal is to become a single source of financing solutions for our customers and partners. Their positive experience working with Marlin is the essence of the rebrand."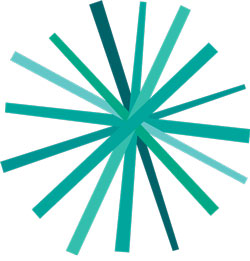 The Spark
The transformation is accompanied by a new logo, website and tagline. Marlin's new logo incorporates a shape called the 'spark,' which symbolizes the energy, capital and knowledge Marlin injects into small businesses, allowing them to grow and prosper.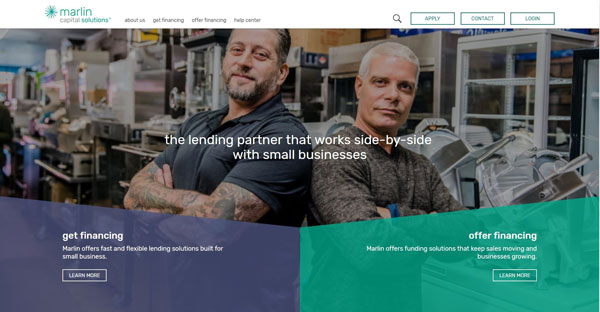 Marlin's new website (www.marlincapitalsolutions.com) features videos with customers and partners reflecting on their relationship with Marlin and how the company helped them achieve their business goals. The new tagline, 'Lending that Works,' speaks to the helpful, agile, trustworthy, approachable, and informal voice behind the new brand.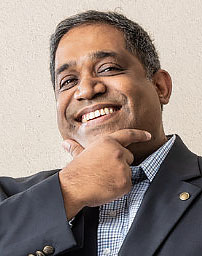 Aswin Rajappa, Chief Marketing Officer, said, ""We have always focused on building strong relationships with our customers and partners, and we feel privileged that they were readily willing to participate in the launch of Marlin's rebrand by sharing their personal experiences with us."
https://www.linkedin.com/in/aswin-rajappa-b798393/
About Marlin
Marlin (NASDAQ: MRLN) is a nationwide provider of capital solutions to small businesses with a mission of helping small businesses fulfill their American dream. Our products and services are offered directly to small businesses and through financing programs with independent equipment dealers and other intermediaries. For more information, visit www.MarlinCapitalSolutions.com
### Press Release ############################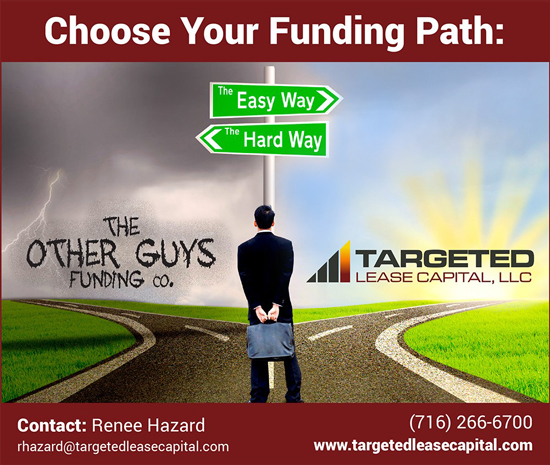 [headlines]
--------------------------------------------------------------
New Hires/Promotions in the Leasing Business
and Related Industries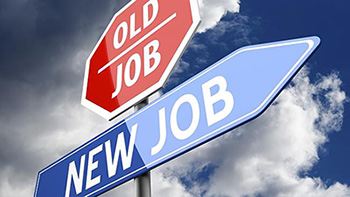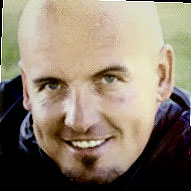 Tim Auxier was hired as Business Development Manager, ENGS Commercial Finance Co., Itasca, Illinois. He is located in the Greater Denver Area. His territory is primarily Colorado, Utah, Idaho and Wyoming. He previously was Director of Sales, CNM Consulting (August, 2016 - December, 2018); National Sales Manager, WaterPulse (2015 - 2016); Territory Sales Manager, West Coast, Avery Dennison (April 2010 - November, 2015); President/Owner, Express It Logistics & Distribution (May, 2002 - March, 2010); Vice President, Anderson & Sons Transportation/Trucking (May, 1995 - September, 2000). Community Service: Volunteer: Disaster Relief, American Red Cross. Director, Board Member, GBBC Thunder Ridge High School (2014 -2016). Education: California State University, Bachelors, Public Administration. Activities and Societies: President, Sigma Pi, Sigma PiRho Class. https://www.linkedin.com/in/timauxier/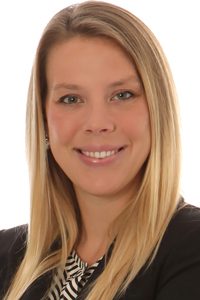 Claire Donohue, CLFP, was promoted to Vice President, Sales, Education Division, First American Equipment Finance, Fairport, New York. She joined the firm June, 2013, Finance Specialist, Insurance Division; promoted, May, 2015, Assistant Vice President, Sales, Food & Beverage Division; promoted, May, 2016, Assistant Vice President, Project Manager, Education Division. Previously, she was Office Assistant, Board of Trustees and President's Office, University of Rochester, March 2011 - May, 2013. Marketing Intern, RichRelevance (June, 2012 - August, 2012). Community Service: Girls 15u Head Coach, Fairport Volleyball Club (December, 2012 - May, 2014). Home Improvement, Flower City Habitat for Humanity (July 2014). Education: University of Rochester, Simon Business School. Master of Business Administration, MBA, Entrepreneurship & Finance (2018 -2020). University of Rochester, Bachelor of Science (B.S.), Mathematics: Double Minor in Business and Physics (2013). Activities and Societies: Women's Varsity Volleyball Team, Executive Board for Sigma Delta Tau, Women's Junior Varsity Basketball Team. Bishop Guertin High School (2008) Activities and Societies: Women's Varsity Volleyball, women's Varsity Basketball, Women's Varsity Tennis.
https://www.linkedin.com/in/clairedonohue1/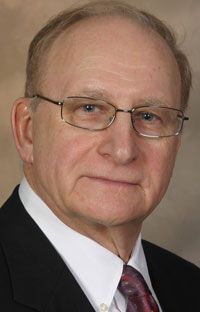 Peter Eaton was hired as Director of Marketing and Sales, InPlace Auction, Melville, New York. He is located in Madison, Wisconsin. . Previously he was Collections & Equipment Remarking, m2 Lease Funds (April 2014-August 2018); President, Objective Third Party Consulting; (2010-2014), Senior Vice President, OFC Capital Corporation; (2007-2010); Executive Vice President, Pentech Financial Services Inc., (1995-2007), Sevilla Leasing Associates/Leasing Associates; (1993-1995), Senior Vice President, M & I First National Leasing Corp.; (1973-1993). Associations: He is a past President of United Association of Equipment Lessors (UAEL) and served on the board of directors of this association for six years, chairing committees and conventions. He was one of the original Certified Lease Professionals. Education: State University of New York at New Paltz. https://www.linkedin.com/in/peter-eaton-1b52b123/
Jeff Enoch was hired as Senior Vice President, Sales, BMO Harris Equipment Finance, Milwaukee, Wisconsin. He is located in Marlton, New Jersey. Previously, he was Vice President Sales Officer, TD Equipment Finance, Inc. (2014 -2018); Vice President, Business Development, PNC Equipment Finance (2011 - 2014); Vice President, Sales, SG Equipment Finance USA (2008 -2011); Vice President & Director Key Equipment Finance (2006 -2008); Vice President, business Development, De Lage Landen (2004 - 2006); National Sales Manager, GE Capital Corporation (2001 - 2004); Vice President, Business Development, Deutsche Financial Services (1991 -2001). Education: University of Bridgeport, MBA, Marketing. The College of New Jersey. Riverside High School. https://www.linkedin.com/in/jeff-enoch-9b510a8/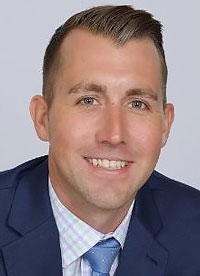 Matt Taylor was promoted to Managing Director, Group Head, KeyBank, Superior, Colorado. "In his new role, Taylor will be responsible for leading the capital markets team, while continuing to manage syndication activities for specialty finance lending." He originally joined Key Bank July, 2006, as Management Associate; promoted January, 2008, Associate, Capital Markets; promoted Vice President, Key Equipment Finance, February, 2010; promoted, June, 2012, Director; Promoted November, 2015, Managing Director, KeyBanc Capital Markets. Education: University of Denver, Daniels College of Business, MBA, Strategic Innovation and Change. Ohio University, BBA, Marketing and Finance (2002 - 2006). https://www.linkedin.com/in/matt-taylor-476481b/
[headlines]
--------------------------------------------------------------
Leasing Industry Help Wanted

Credit Analyst
Norwalk, Ct.
Remote Location Considered

2 Years Min. Experience
Collateral knowledge of over-the-road trucking assets, construction equipment, material handling,
vocational units and machine tools is desired
Call Maria Borges-Lopez: (203) 354-6090 or e-mail
your resume to HumanResources@nmef.com
Please click nmef.com/careers/
for more information
www.nmef.com
Providing small-ticket equipment financing for businesses across the country through our dedicated referral source network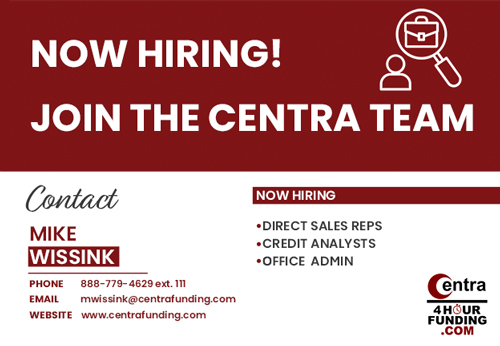 [headlines]
--------------------------------------------------------------
Customer Reviews Can Boost
Your B2B Marketing Strategy
FinTech #102 by Alex Vasilakos
Now that most people turn to the internet for nearly all of their information, it's become even more important for businesses to make sure that their customer reviews are front and center. In fact, if there are no customers' reviews of your business, customers tend to assume that your business isn't credible.
Here are a few reasons that customer reviews will improve your B2B Marketing and save you money:
Customer Reviews Cut Costs
It's no secret that internet users have become adept at checking reviews before they commit to a company and they're using reviews to do a good portion of their research. By the time they pick up the phone to call your business, you're close to making the sale. The customer already knows, based on the positive reviews they've read, that your business is genuinely interested in meeting their needs. This is good news for your business: You have fewer people calling to answer basic questions and more people who are seriously interested in working with you, which frees up your time and resources.
Keep in mind that it costs nothing for your salespeople to ask current customers to post a review about your business, so it's essentially free marketing.
Customer Reviews Improve Your SEO
Search engine optimization utilizes keywords to help people find your website in web searches. It's likely that your business is already using SEO to attract more people to their website but you can build upon your SEO efforts by publishing reviews. When you enable people to post reviews to your website, they're likely using keywords that will improve your search engine optimization even more than your website and blog content.
Customer Reviews Build Trust
Before they decide to work with your company, it's important for customers to know that they can trust you. Positive reviews from real customers go a long way to create the credibility you need to make the sale. In fact, 85 percent of customers say that a positive online review is just as credible as a friend's recommendation when it comes to their purchase decisions.
Customer Reviews Improve Your Credibility
Publishing online reviews is a signal to other businesses that you stay on top of marketing trends; on the other hand, not sharing customer reviews might show that you're not keeping up with the latest research. Customer reviews go a long way to show potential customers that you have a strong reputation in your industry, and that you're on top of your game as a business.
The Cost of Not Publishing Customer Reviews
Because the current marketing landscape is so reliant on customer reviews, not having customer reviews on your website can actually cost you. More than 85 percent of internet users use online reviews to help them make business decisions. By not having any reviews on your website, you could actually be harming your reputation.
In addition to publishing reviews on your website, it's also a good idea to keep an eye on reviews on Google, Yelp, or other sites where you are posted. It is also important to review sites so that you can respond to any erroneous negative reviews and make sure that your business information is accurate. External review sites like Yelp are also critical for B2B marketing.
Getting Started
If you haven't published customer reviews on your website, now is a great time to get started. Don't worry about not having any reviews on your website for a long time. You're likely to discover that customer reviews can accumulate quickly. Once you get a few, customers will catch on and add their own.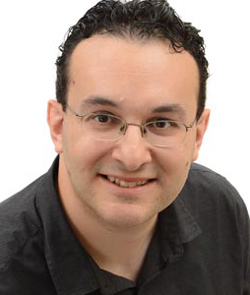 Alex Vasilakos
Director of Marketing
The Finance Marketing Group
Alex@financemarketing.com
Office: 518-591-4645x102 / Fax: 518-677-1071
90 State Street, Suite 1500, Albany, NY 12207
Currently, Alex works exclusively with financial services companies but his depth of knowledge and experience can help design and implement long-reaching strategies for businesses across all industries.
Previous Financial Technology Articles
http://www.leasingnews.org/Conscious-Top%20Stories/fintech.html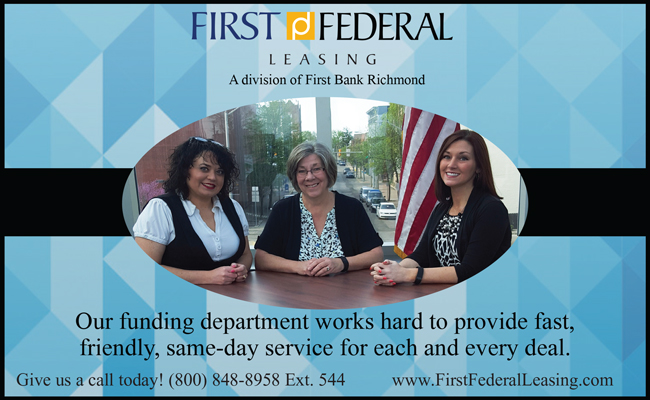 [headlines]
--------------------------------------------------------------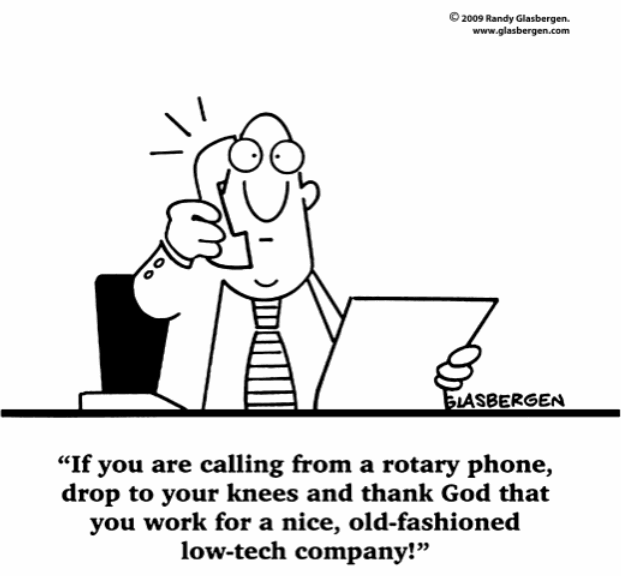 [headlines]
--------------------------------------------------------------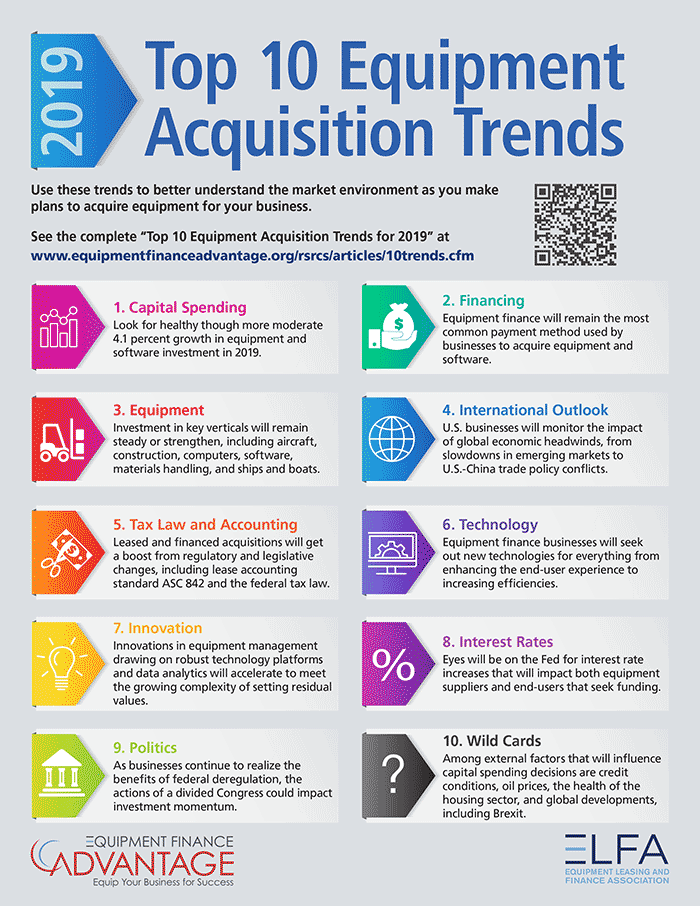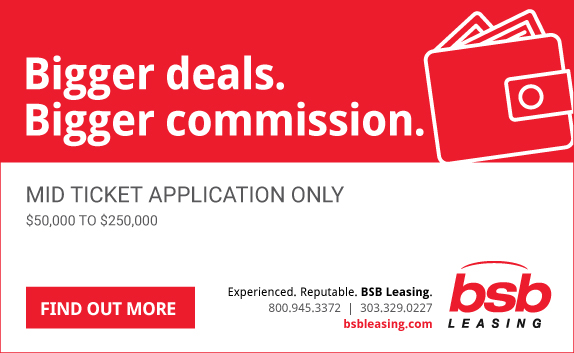 [headlines]
--------------------------------------------------------------
Lease accounting changes for industrial equipment
By Amy Thomas. Sr. VP Industrial Equipment Key Equip. Finance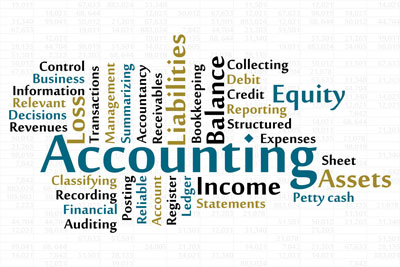 Technology is advancing rapidly and, as new machinery begins to benefit businesses, it's important to consider how upcoming lease accounting changes will influence equipment acquisition strategies, according to a recent Industrial Machinery Digest article by Toni Larson, Senior Vice President of Industrial Equipment.
In recent changes to accounting regulations, a proportion of operating leases must appear on every business balance sheet. Contrary to some initial beliefs, the final rules impose less stringency than anticipated, leaving the benefits of leasing strong. These new lease accounting rules took effect for public companies in December of 2018 and will take effect for private companies in December 2019.
The changes
First, it's important to understand the overall impact these changes have on operating leases. Compared to the accounting treatment of a traditional loan/purchase transaction, leasing is still a prudent equipment acquisition strategy. Here's why:
An asset value is booked equal to right-of-use (ROUs) and an offsetting liability is entered as "obligation to pay."
Liability is considered non-debt; therefore, it may not jeopardize debit-limit covenants.
Compared to financing a traditional loan, there will be lower on-book balances because asset and liability records will likely be less than the cost of the asset.
The questions
While the changes presented may be confusing or overwhelming, the final guidelines are much less intimidating. To help alleviate any confusion, we've outlined a few frequently asked questions:
Q If leases appear on my balance sheet, won't I violate debt limitation covenants from other loan contracts?
According to the FASB and the Uniform Commercial Code (UCC), an operating lease is not a debt: operating lease liabilities are listed under non-debt categories.
Q I have a great credit rating. What happens if I capitalize operating leases on my balance sheet?
Most bank lenders and credit analysts already take footnoted operating lease obligations into account when assessing debt and liquidity ratios.
The benefits
When new guidelines result in changes to accounting practices, it is important to recognize the beneficial role they play in any equipment acquisition strategy. Leasing continues to offer advantages that remain unchanged such as: alternative capital source, preservation of cash/lines of credit, 100% financing, tax advantages, flexibility, reduced obsolescence risk, and a host of other benefits.
To transition successfully into his new year of lease accounting rules, manufacturers should start by seeking counsel from both inside and outside financial professionals. These actions will allow manufacturers to acquire the equipment they need to confidently pursue their business goals.

[headlines]
--------------------------------------------------------------
Leasing News Advisor
Shawn Halladay

Shawn Halladay has been a frequent contributor of articles, particularly regarding accounting, changes to FASB rules, tax rulings, as well as covering several of the Equipment Leasing and Finance Association events and conferences. He joined the Leasing News Advisory Board on April 17, 2006.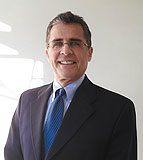 Shawn Halladay
352 Denver Street, Suite 224
Salt Lake City, UT 84111
801/322-4499
shawn@amembalandhalladay.com
www.amembalandhalladay.com
Shawn is a Managing Director of The Alta Group, the leading consulting firm serving the equipment leasing industry. He also contributes to The Alta Group Blog. He has authored or co-authored eight books on equipment leasing, including "A Guide to Equipment Leasing," "A Guide to Accounting for Leases" and "The Handbook of Equipment Leasing." He has also been a contributing writer to Leasing News, reporting on Leasing and Finance Conferences, as well as other events. He also contributes The Alta Group Blog.
His professional expertise stretches across all leasing sectors and around the globe. Based in Salt Lake City, Utah, he has served lessors throughout North and South America, Africa, Asia, and Europe, providing training in all aspects of equipment leasing. His consulting services include implementing best practices, benchmarking studies, strategic planning, leasing system selection and implementation, litigation support, accounting, and quantitative analyses.
He likes to travel as an excuse to attend soccer games, one of his passions.
[headlines]
--------------------------------------------------------------
Equipment Lessor Wins Battle to Determine its
Trac Lease was a True Lease in Bankruptcy
By Tom McCurnin
Leasing News Legal Editor
TRAC Lease Addendum Calling for Final Payment Was Not Nominal
Royal T Energy, LLC v. ENGS Commer. Fin. Co. (In re Royal T Energy, LLC) Nos. 17-42386, 18-04004) 2019 Bankr. LEXIS 148 (Bankr.E.D.Tex. Jan. 18, 2019)
The treatment of leases in bankruptcy is important, given the fact that if the transaction is deemed a "true lease," the debtor may not modify the transaction and must pay the lessor according to the terms of the lease. Conversely, if the transaction is deemed a loan (also called a security interest), then the debtor may modify the transaction in its plan of reorganization.
In today's case, the court determined that a TRAC lease (Terminal Rental Adjustment Clause) addendum allowed the debtor to purchase the equipment at the end of the lease term at a pre-determined residual. The issue before the court was whether the residual was nominal or whether the economic realities of the deal were such that the Debtor's purchase of the truck was mandated. The facts follow.
In 2013, the debtor-lessee entered into a lease with Commercial Lease Agreement (the "Lease") with lessor ENGS Commercial Finance for a used Kenworth truck with specialty hot oil trailer. ENGS was listed on the title as the owner of the truck and also filed a UCC-1. The Lease required the debtor to make a one-time advance payment of $100,000. In addition, the Lease required the debtor to make monthly rental payments of $9,520 for forty months. The Equipment had a useful life of approximately 20 years. This lease was cross-collateralized with other trucks which were commercial loans, not leases.
At the end of the lease, a very simple TRAC addendum gave the debtor the option to either purchase the Equipment for its estimated fair market value of $74,300.00 or surrender the truck to the lessor for sale. If the sale yielded a value in excess of the FMV, it would be refunded to the debtor. If the sale yielded a value less than the FMV, the debtor would be required to make up the difference. The language did not obligate the debtor to purchase the equipment, only to pay the residual whether the equipment is sold or not. Sounds like a win-win to me, but the Debtor saw it different.
The Debtor-Lessee filed an adversary action within the bankruptcy, seeking to keep the truck, treat the lease as a loan, and modify the transaction under its plan for reorganization.
The Lessor filed a motion for summary judgment and argued that the Debtor was not obligated to purchase the equipment—its only obligation was to pay $74,000. Under the very simple TRAC addendum, the Debtor retained the ability to surrender the truck and walk away. Having paid $74,000, that walk away may have been a stupid choice, but the fact remains that the TRAC rider in no way obligated the Debtor to purchase the equipment. The Lessor opined that the value of the truck was about $44,000.
The Debtor opposed the motion and alleged that the TRAC lease obligated the Lessee to purchase the transaction and the "economic realities" of the deal were such that it was a forced purchase option. In short, since it was obligated to pay $74,000 at the end of the lease, whether it purchased the equipment or not, the Debtor argued that this was a de facto obligation to purchase the truck or that the economic realities of the addendum compelled the Debtor to do so. The Lessee opined that the value of truck was more than the $74,000.
The court ruled in favor of the Lessor, holding that a literal reading of the TRAC rider did not obligate the Debtor to purchase the truck, the Lessor maintained a significant residual interest in the truck, and the fact that the lease was titled as such created a rebuttable presumption that the transaction was a true lease. The court held that the Debtor simply did not present enough evidence to overcome this presumption. While there was some dispute as to the value of the truck ($44,000 vs. over $74,000), the fact remained that the residual was not nominal.
What are the takeaways here?
• First, TRAC Leases Are Generally Used for Over-the-Road Vehicles. The IRS code allows the lessee to maintain the full deductibility of this lease even though there is a pre-determined residual value. The TRAC lease also allows for smaller monthly payments, depending on the amount of the residual. The lessor retains the rights to any depreciation. They are common, so I was surprised that the Debtor filed this litigation.
• Second, This TRAC Rider Was Well Written. I'm a firm believer in simple. At its simplest, this simple one page TRAC rider merely offered the Debtor a chance to purchase the equipment. There was no obligation to purchase it. Indeed, I've never seen a TRAC lease mandate a purchase.
• Third, The Lease Was Cross-Collateralized. The terms of lease gave the Lessor a security interest in other trucks financed by the Debtor with the Lessor which were EFAs, not leases. Therefore, any default under this lease would be a default under the other agreements. This gave the Lessor tremendous bargaining power.
• Fourth, I'm Not a Big Fan of the Economic Realities Test. I get it that UCC § 1-203 is not a one size fits all statute and not every situation neatly fits within those definitions of a lease. But the economic realities test basically tells the court that if the debtor would have been a moron not to exercise the option, then it is a de facto obligation to purchase the equipment. This test creates a can of worms, and this court refused to go down that rabbit hole. I think the court got it right.
• Fifth, Debtors and Their Lawyers Need to Read and Understand TRAC Leases. These riders have been around for thirty years or more, and it should not have come as a surprise to the Debtor that this was a true lease. All the leasing organizations have suggested model TRAC statutes in all fifty states. Now the Debtor has to pay the Lessor its attorney fees in connection with any assumption. I truly hope this did not come as a surprise for the Debtor, and I hope this litigation was a calculated risk.
The bottom line to this case is that this decision affirms my understanding of TRAC leases. Equipment lessors can rest easy, knowing that this bankruptcy court reaffirmed our general understanding how TRAC leases are supposed to work. The Lessor did a great job documenting this transaction and arguing the issues.
Royal Energy TRAC Rider (3 pages)
http://leasingnews.org/PDF/RoyalEnergyRider2019.pdf
Royal T. Energy, LLC v. ENGS Commercial Finance (7 pages)
http://leasingnews.org/PDF/RoyalEnergyvENGS2019.pdf
Tom McCurnin is a partner at Barton, Klugman & Oetting in Los Angeles, California.
Tom McCurnin
Barton, Klugman & Oetting
350 South Grand Ave.
Suite 2200
Los Angeles, CA 90071
Direct Phone: (213) 617-6129
Cell (213) 268-8291
Email: tmccurnin@bkolaw.com
Visit our web site at www.bkolaw.com
Previous Tom McCurnin Articles:
http://www.leasingnews.org
Previous Tom McCurnin Articles:
http://www.leasingnews.org/Conscious-Top%20Stories/leasing_cases.html
[headlines]
--------------------------------------------------------------
#### Press Release ##############################
OnDeck Adds New Revolving Credit Facility
the closing of an $85 million corporate revolving credit facility

NEW YORK, -- OnDeck® (NYSE: ONDK), the leader in online lending for small business, announced today the closing of an $85 million corporate revolving credit facility with a lender group consisting of four banks. The new committed facility can be used for general corporate purposes and replaces OnDeck's prior $30 million corporate facility.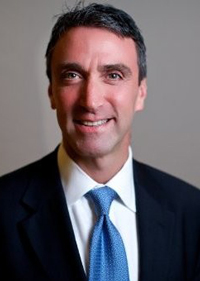 Ken Brause, Chief Financial Officer, OnDeck, said, "The closing of this facility is yet another step forward in our efforts to improve our funding flexibility and costs,
"Securing long-term lending commitments from a high quality and diverse bank group reflects growing confidence in the OnDeck business model and the improved financial strength of our company."
The following are additional details about the new facility:
Commitment Amount: $85 million
Interest Rate (drawn): 1 Month LIBOR + 3.00%
Maturity Date: January 2021
Arrangers: SunTrust Bank and Silicon Valley Bank
Other Lenders:
MB Financial Bank and Congressional Bank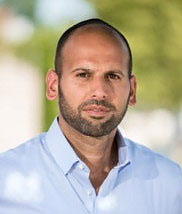 Ron Elimelekh, Head of Capital Markets, OnDeck, said, "This transaction provides OnDeck with a significant source of incremental liquidity that provides flexibility to pursue strategic corporate initiatives at an attractive cost of funds."
About OnDeck
OnDeck (NYSE: ONDK) is the proven leader in transparent and responsible online lending to small business. Founded in 2006, the company pioneered the use of data analytics and digital technology to make real-time lending decisions and deliver capital rapidly to small businesses online. Today, OnDeck offers a wide range of term loans and lines of credit customized for the needs of small business owners. The company also offers bank clients a comprehensive technology and services platform that facilitates online lending to small business customers through ODX, a wholly-owned subsidiary. OnDeck has provided over $10 billion in loans to customers in 700 different industries across the United States, Canada and Australia. The company has an A+ rating with the Better Business Bureau and is rated 5 stars by Trustpilot. For more information, visit www.ondeck.com.
### Press Release ###############################



[headlines]
--------------------------------------------------------------
Fernando's View:
Valentine's Day Special
By Fernando F. Croce
From "Gone With the Wind" to "Titanic," romance has long played a key role in the magic of movies. With Valentine's Day just around the corner, check out our recommendations for Netflix's collection of romantic favorites, and settle down with a movie to go with the flowers and heart-shaped chocolates.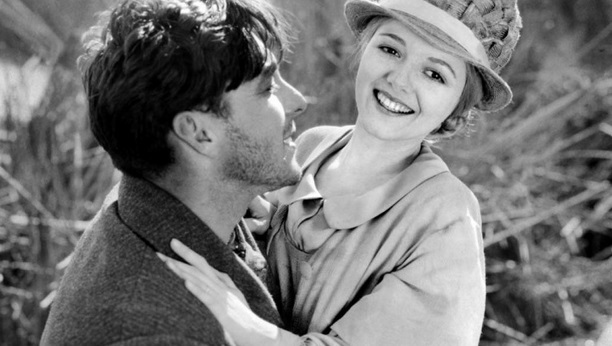 Sunrise (F.W. Murnau, 1927): Dubbed "A Song of Two Humans," this astonishing silent masterpiece from German director F.W. Murnau offers one of the purest portraits of love ever submitted to the screen. At its center is the triangle formed by the main characters, following a farmer (George O'Brien) who, bored with his wife (Janet Gaynor), becomes involved with a temptress from the big city (Margaret Livingston). The story almost comes to a tragic end, though the man and his wife are given the chance to rediscover their feelings for each other over the course of a day in the city. Renowned for his expressive camerawork in such classics as "Nosferatu" and "The Last Laugh," Murnau endows the simplistic narrative and stock characters with an intensity that makes the film universally, eternally poignant.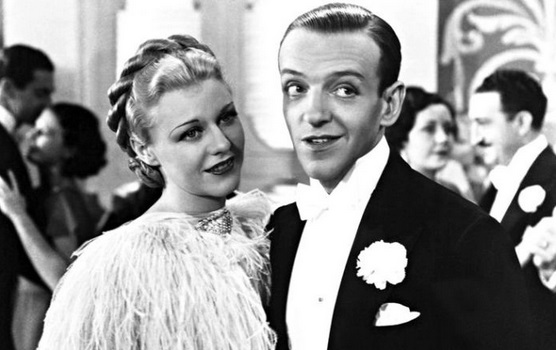 Top Hat (Mark Sandrich, 1935): Together on an Art Deco ballroom, Fred Astaire and Ginger Rogers were cinematic poetry in motion, expressing through dance a romantic ideal that continue to bedazzle viewers decades after their films' release. So for Valentine's Day check out one of their best films, a delightful comedy-musical that finds the legendary stars at their peak. Astaire plays Jerry Travers, an American entertainer who travels to Europe with his manager Horace (Edward Everett Horton). There he meets vacationing socialite Dale Tremont (Rogers), who has no use for his flirtations. The plot of course is just a clothesline on which the sublime musical numbers are pinned, including Irving Berlin hits like "Top Hat, White Tie and Tails," "Isn't This a Lovely Day to Be Caught in the Rain," and "Cheek to Cheek."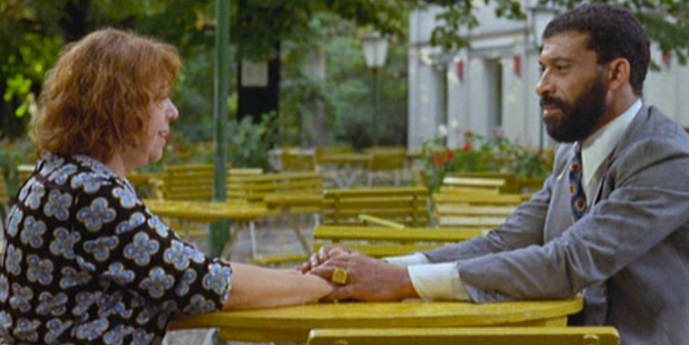 Ali—Fear Eats the Soul (Rainer Werner Fassbinder, 1974): A provocative cyclone across German cinema in the 1970s, filmmaker Rainer Werner Fassbinder had an undying affection for society's outcasts. In his most accessible film, he chronicles an aching romance between a most unlikely couple. Emmi (Brigitte Mira) is a sixtysomething cleaning lady who, since her husband died, has found herself estranged from her family. Ali (El Hedi ben Salem) is a middle-aged immigrant who works as a mechanic and stays on the margins of Munich. They meet one night at a bar and, bonding over their loneliness, forge a surprising yet profound connection. They get married impulsively, and are criticized by friends and family. With an utterly unsentimental eye, Fassbinder locates the pain and the beauty of their story. With subtitles.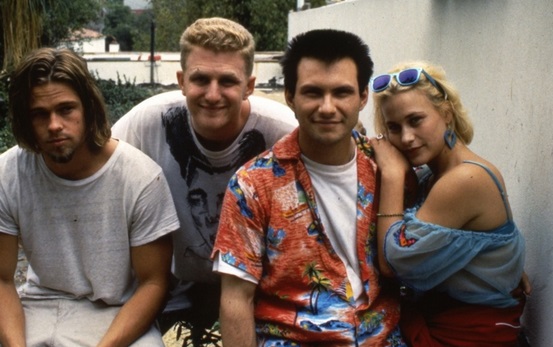 True Romance (Tony Scott, 1993): Love is a lethal force in this exhilarating drama. The passionate couple at the center of the story is Clarence (Christian Slater), a comic-book store clerk, and Alabama (Patricia Arquette), a novice call-girl, who meet and promptly get married. Things take a sharp turn, however, when Clarence confronts a criminal (Gary Oldman) in order to free Alabama, and suddenly these newlyweds are being chased by a slew of underworld figures. Slickly directed by action specialist Tony Scott ("Top Gun") from a scalding screenplay by Quentin Tarantino ("Pulp Fiction"), the film is a rollercoaster ride featuring memorable turns by an all-star cast that includes Brad Pitt, Dennis Hopper, and Christopher Walken. Though often gleefully violent, the romance is of the title is the story's most full-throttled emotion.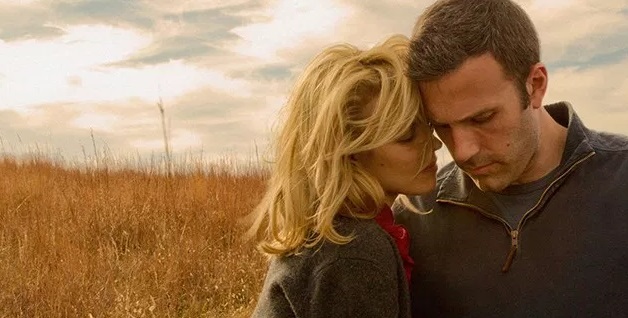 To the Wonder (Terrence Malick, 2012): A genius of the medium, the elusive Terrence Malick ("The New World") is an artist who has over the years refined his palette of visual expression into one of pure emotion. Which makes him the perfect filmmaker for capturing the vertiginous nature of love, as evident in this drama about the difficult bonds between men and women. At the center is the romance between an American environmentalist (Ben Affleck) and a Ukrainian divorcée (Olga Kurylenko), whose idyll in Europe is tested once they move to his native Oklahoma. Intense as it is, can their love remain strong when he reconnects with a childhood friend (Rachel McAdams) and she feels stifled and lonely in her new surroundings? Filmed in Malick's boldly impressionistic style, this is an incandescent and heartrending cine-poem.
[headlines]
--------------------------------------------------------------
Labrador Retriever Mix
Mount Laurel, New Jersey Adopt-a-Dog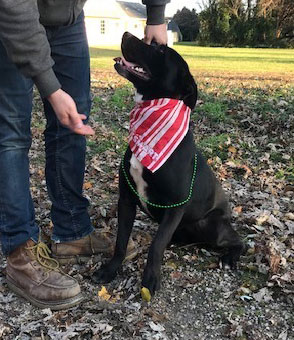 Carol

Female
Young
House Trained
Vaccinations up to date
Spayed
Good in home with
Other Dogs/Children
"Carol is a sweet girl that gets along with dogs and children and even horses. She is medium energy, playful and rides well in a car, does great in a crate and loves belly rubs. She is a beautiful girl, with a nice blend of energy and snuggles. She will be the perfect companion and family member to whoever adopts her.
To meet or adopt this pet, please fill out an adoption application online at https://www.animalsanctuarysociety.org/webform/adoption-application
www.animalsanctuarysociety.org
Animal Sanctuary Society
Mount Laurel, New Jersey 08054
animalsanctuarys@aol.com
856-642-0004
Adopt a Pet
http://www.adoptapet.com/
[headlines]
--------------------------------------------------------------
ELFA Free Webinar – Open to All
Survey of Equipment Finance Activity Showcase
February 13, 2019, Noon Eastern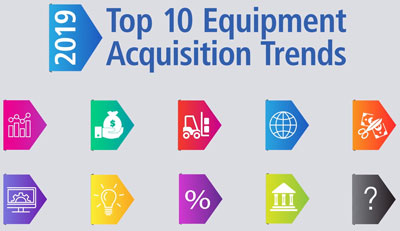 The Secrets Stats to Empower
Your Equipment Business Benchmarking
WHAT: The Equipment Leasing and Finance Association is hosting a free one-hour webinar that will showcase how equipment finance companies can use its Survey of Equipment Finance Activity (SEFA) to solve practical business problems and benchmark their businesses for success. The SEFA is the largest and most important source of statistical information on the $1 trillion equipment finance industry.
WHEN: Wed, Feb. 13, 2019, at Noon Eastern
HIGHLIGHTS: The webinar is designed to help business leaders use the data in the SEFA to benefit their organizations. Topics will include:
Introduction to the SEFA
Benefits of participating in the SEFA
Live demo of new SEFA digital resources:
MySEFA, a personalized tool to track your operational and performance statistics and compare them against your peers
Interactive SEFA Dashboard, a powerful online dashboard that showcases executive summary data from a decade of SEFA reports

How to use the data to solve business problems, benchmark your company against the competition and identify strategic business moves
Q & A
WHO: The webinar will be presented by John Desmond, Manager, ABAS Information Technology, PricewaterhouseCoopers, which produces the SEFA in partnership with ELFA; David Wiener, Managing Director, Client Services, The Alta Group LLC; and Bill Choi, ELFA Vice President for Research and Industry Services.
WHERE:To join the webinar, please go tohttps://zoom.us/j/3556215699 on Feb. 13 at Noon Eastern. Audio dial-in: 646.876.9923; Meeting ID: 355 621 5699. For technical questions, call 888.799.0125.
The Equipment Leasing and Finance Association (ELFA) is the trade association that represents companies in the $1 trillion equipment finance sector, which includes financial services companies and manufacturers engaged in financing capital goods. ELFA members are the driving force behind the growth in the commercial equipment finance market and contribute to capital formation in the U.S. and abroad. Its 580 members include independent and captive leasing and finance companies, banks, financial services corporations, broker/packagers and investment banks, as well as manufacturers and service providers. For more information, please visit www.elfaonline.org.

[headlines]
--------------------------------------------------------------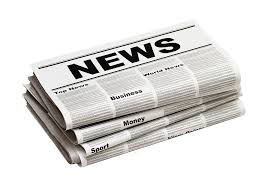 News Briefs----
RapidAdvance is Now Rapid Finance
Todd Stone, deBanked
https://debanked.com/2019/02/why-rapidadvance-is-now-rapid-finance/
The Financial Crisis Put a Chill on Big Bank Deals.
That Ended Thursday: BB&T to Merge with Sun Trust Banks
https://www.nytimes.com/2019/02/07/business/dealbook/bbt-suntrust-bank-mergers.html
Merger Means SunTrust Name Will Come Down from
Atlanta Braves Park - It Will Be Headquartered in Charlotte
https://www.ajc.com/business/merger-means-suntrust-name-will-come-down-from-braves-park/LaA8vDEpNEqBU2jgFSAagN/
These are the 10 biggest banks in the country now
after the BB&T-SunTrust merger
https://www.cnbc.com/2019/02/07/here-are-the-biggest-us-banks-with-bbt-suntrust-merger-knocking-off-pnc-to-be-the-sixth-largest-lender.html
There's one key driver behind the biggest bank merger
in a decade: Technology
https://www.cnbc.com/2019/02/07/ballooning-tech-budgets-and-pressure-from-fintech-drive-bank-mergers-like-bbt-and-suntrust--.html
Sears saved from liquidation: Judge approves
bankruptcy sale to ex-CEO Eddie Lampert
https://www.usatoday.com/story/money/2019/02/07/sears-kmart-eddie-lampert-esl-investments-sears-bankruptcy/2804797002/
General Motors: $2 Billion Profit on Strong Truck Sales
For the full year, GM reported net income of $8.1 billion
https://www.fool.com/investing/2019/02/06/general-motors-q4-2018-earnings-profit-gm.aspx
Intel says huge new Oregon factory will add 1,750 jobs
would bring its Oregon workforce near 22,000
https://www.oregonlive.com/silicon-forest/2019/02/intel-says-huge-new-oregon-factory-will-add-1750-jobs.html
NY Times shares hit 13-year high
as paper sees subscriptions spike
https://thehill.com/homenews/media/428827-ny-times-shares-hit-13-year-high-as-paper-sees-subscriptions-spike
Chipotle shares jump/ company crushes earnings estimates
as pace of turnaround accelerates
https://www.cnbc.com/2019/02/06/chipotle-earnings-q4-2018.html
[headlines]
--------------------------------------------------------------


You May Have Missed---
Bankshot BB&T-SunTrust: Three big question
By Paul Davis, American Banker
https://www.americanbanker.com/opinion/bb-t-suntrust-three-big-questions
[headlines]
--------------------------------------------------------------
Winter Poem

Winter's Embrace
By Joanna Fuchs
When winter blows its cold breath everywhere,
And throws a chill white blanket on the ground,
The sun makes sparkling diamonds on the snow,
And trees with icy diadems are crowned.
It's time to snuggle in for winter fun
In cozy places, maybe by a fire.
A good book and some cocoa feel just right
In flannels, sweaters, winter's warm attire.
Winter's gloom is comforting somehow,
As life retreats from its rushed and frantic pace.
We're ready now to stay indoors awhile,
As we settle into winter's calm embrace.
[headlines]
--------------------------------------------------------------

Sports Briefs---

Hall of Famer Frank Robinson of Oakland dies at 83
https://www.eastbaytimes.com/2019/02/07/hall-of-famer-frank-robinson-of-oakland-dies-at-83/
Frank Robinson, Hall of Fame Slugger
and First Black Manager, Dies at 83
https://www.nytimes.com/2019/02/07/obituaries/frank-robinson-dead.html?action=click&module=Top%20Stories&pgtype=Homepage
Remembering Frank Robinson, as a player and man
https://www.sfchronicle.com/giants/jenkins/article/Remembering-Frank-Robinson-as-a-player-and-man-13598576.php
Oakland lease offer still on the table for the Raiders
https://www.yahoo.com/sports/oakland-lease-offer-still-table-050213454.html
Phil Mickelson finds fairways (all of them) in Pebble Beach Pro-Am
https://www.sfchronicle.com/sports/golf/article/Phil-Mickelson-finds-fairways-all-of-them-in-13599425.php?src=hp_totn
Frank Robinson, Hall of Fame Slugger
and First Black Manager, Dies at 83
https://www.nytimes.com/2019/02/07/obituaries/frank-robinson-dead.html?action=click&module=Top%20Stories&pgtype=Homepage
[headlines]
--------------------------------------------------------------


California Nuts Briefs---
Trump's offer to revisit popular California tax deduction
hits GOP resistance
https://www.sacbee.com/news/politics-government/capitol-alert/article225930890.html
Santa Clara Convention Center to get new operator
after city dumps Chamber of Commerce
https://www.mercurynews.com/2019/02/07/santa-clara-convention-center-to-get-new-operator-after-dumping-chamber-of-commerce/
Northern California is suddenly awash
in locally grown black truffles
https://www.sfchronicle.com/restaurants/article/Northern-California-is-suddenly-awash-in-locally-13592399.php
Pizza restaurant building is bought because builder
wants to keep downtown San Jose neighborhood busy
https://www.mercurynews.com/2019/02/07/pizza-restaurant-building-is-bought-because-builder-wants-to-keep-downtown-san-jose-neighborhood-busy/

[headlines]
--------------------------------------------------------------



"Gimme that Wine"

http://www.youtube.com/watch?v=EJnQoi8DSE8
Canines coming to Napa and surrounding wine country
to combat cork taint
https://napavalleyregister.com/news/local/canines-coming-to-napa-and-surrounding-wine-country-to-combat/article_70f212af-1e9c-5538-a6d1-e11a0091f6b3.html#tracking-source=home-top-story
Chicago-Based Dustin Chabert Wins First-Ever
"Best USA Sommelier" Title
https://www.winebusiness.com/people/?go=getPeopleArticle&dataId=209341
California's First Woman Winemaker of the Modern Era,
Mary Ann Graf, Passes
https://www.winebusiness.com/news/?go=getArticle&dataId=209274


Free Wine App
https://www.nataliemaclean.com/mobileapp/

Wine Prices by vintage
http://www.winezap.com
http://www.wine-searcher.com/
US/International Wine Events
http://www.localwineevents.com/
Leasing News Wine & Spirits Page
http://two.leasingnews.org/Recommendations/wnensprts.htm
[headlines]
----------------------------------------------------------------
This Day in History

1517 - Francisco Hernandez de Cordova sailed from Cuba with three ships to procure slaves for the mines as Columbus was bringing many slaves back to Europe. He landed on the Isla de las Mujeres, to which he gave this name because of the idols he found there. He and his crew became the first Spaniards to purposefully reach the mainland of what is now Mexico. He died after an encounter with Mayan Indians. Some say he landed in Florida, where he actually passed away from the wounds from the battle.
http://www.isla-mujeres.net/history.htm
http://www.yucatantoday.com/destinations/eng-campeche.htm
http://www.tourbymexico.com/campeche/champo/champoto.htm
http://www.famousamericans.net/firstspanishgovernoro
fsouthamericapedrariasdayila/
1690 - French and Indian forces attacked and burned Schenectady, New York during King William's War. The fate of Schenectady was sealed in the middle of January, 1690, when 114 Frenchmen and 96 Sault and Algonquin Indians, started from Montreal to attack English outpost to the south. It was part of the master plan to fulfill the wishes of French King Louis XIV to "build a new empire in America". During the raid on Schenectady many men, women and children were killed, or taken captive by the French and Indians and marched up into Canada.
1693 – The College of William and Mary was granted a charter by King William III and Queen Mary II.
1735 - The first opera produced in the colonies was performed at the Courtroom at Charleston, SC. The opera was "Flora; or the Hob in the Well," written by Colley Cibber.
1820 - Birthday of Union General William Tecumseh Sherman (d. 1891), Lancaster, OH. Sherman is especially remembered for his devastating 'March to the Sea' through Georgia during the Civil War and his statement "War is hell." He received recognition for his outstanding command of military strategy as well as criticism for the harshness of the "scorched earth" policies that he implemented in conducting total war against the Confederacy. Sherman served under General Grant during the campaigns that led to the fall of the Confederate stronghold of Vicksburg and culminated with the routing of the Confederate armies in the state of Tennessee. In 1864, Sherman succeeded Grant as the Union commander in the western theater of the war. He proceeded to lead his troops to the capture of the city of Atlanta, a military success that contributed to the re-election of President Lincoln. He accepted the surrender of all the Confederate armies in the Carolinas, Georgia, and Florida in April, 1865.
1829 - Birthday of Captain John Newton Sloan (d. 1897), Pickens County, SC. A remarkable man thought to have been found dead during the Civil War, but he remarkably survived. His entire lower jaw was shot away in battle. He was left for dead until Sloan summoned energy enough to scribble, "I am alive" on a small piece of paper. A passing chaplain spotted his note and immediately summoned help. After the war, Sloan was outfitted with an artificial chin.
http://www.geocities.com/BourbonStreet/Delta/3843/man.htm
1835 - A severe cold wave gripped the southeastern U.S. The mercury dipped to 8 above at Jacksonville, FL and to zero at Savannah, GA. Orange trees were killed to the roots.
1837 - The first Vice-President elected by the Senate was Richard Mentor Johnson, who was chosen because no candidate had received a majority of the electoral votes. He served from March 4, 1837 to March 4, 1841, under President Martin Van Buren. In the future, President and Vice-President were to run on one ticket.
1851 – Birthday of American feminist writer Kate Chopin (d. 1904), St. Louis, Missouri.
http://www.accd.edu/sac/english/bailey/chopink.htm
1861 – The Confederate States of America organized in Montgomery, AL. Each state declared its secession from the United States following the November, 1860 election of President Lincoln on a platform which opposed the expansion of slavery. The new Confederate government was proclaimed before Lincoln took office in March and was considered illegal by the government of the United States. On March 11, 1861, the Confederate Constitution of seven state signatories—South Carolina, Mississippi, Florida, Alabama, Georgia, Louisiana and Texas - replaced the February 7 provisional Confederated States constitution with one stating in its preamble a desire for a "permanent federal government."
1862 - Union General Ambrose Burnside scores a major victory when he captures Roanoke Island in North Carolina. The victory was one of the first major Union victories of the war and it gave the Yankees control of the mouth of Albemarle Sound, a key Confederate bay that allowed the Union to threaten the Rebel capital of Richmond from the south.
1865 - Martin Robinson Delany received his commission and became the first African-American Army major. He was stationed in Charleston, South Carolina.
1865 – Delaware rejected the 13th amendment and voted to continue the practice of slavery. It was not until 1901 that Delaware finally ratified the amendment.
1881 - Frederic Ives, a photographer at Cornell University, Ithaca, NY, received a patent for a halftone printing plate for reproducing photographs in books, magazines, and newspapers. In 1878, he converted negative into a screen gelatin relief from which he made a printing plate with good fidelity. He further developed this, revolutionizing the printing industry.
1885 – A ship, 'The City of Tokyo,' arrived in Honolulu carrying the first 944 official migrants from Japan to Hawaii.
1887 - President Cleveland signs the Dawes Land Allotment Act, dissolving Indian tribes as legal entities. It distributes territory held in common by American Indian nations to individual families. Each family is to get 160 acres. All other land will be sold, with proceeds going to an educational trust fund. Since the reservation contained twice the land needed for allotments, the law dispossessed the Sioux of half their rightful territory. The Act ultimately results in the loss of tens of millions of acres of treaty land. "The commune shall give way to the dignity and rights of American citizens . . . the heathen idols shall give place to the Christian altars, and . . . the tribal organization shall be broken up and the individuality of the Indian encouraged and developed, and the lands unnecessarily reserved for them opened to the pioneer [so that] intelligence and thrift may find lodging there."
http://www.csusm.edu/nadp/asubject.htm
http://www.csusm.edu/nadp/a1887.htm
1889 - The first production of steam tractors were loaded onto a railcar at San Leandro, California, designed and made by Daniel Best. They were called the Best Tractor. Until gasoline powered engines came along, the steam tractor was the Best.
1889 - Workers began dismantling fences at the original Polo Grounds to cut West 111th Street through the property, leaving the New York Giants without a home for the coming season. Opened in 1876, it was built for the sport of polo. Bounded on the south and north by 110th and 112th Streets and on the east and west by Fifth and Sixth (Lenox) Avenues, just north of Central Park, it was converted to a baseball stadium when leased by the New York Metropolitans in 1880. This is a far cry from the location of the Polo Grounds in northern Manhattan. The Giants opened the 1889 season at Oakland Park in Jersey City, New Jersey, playing their first two games there. Four days later, they moved to the St. George Cricket Grounds.
1899 - Blues guitarist and singer Lonnie Johnson (d. 1970) was born in New Orleans. More respected for his playing than his singing, Johnson developed his distinctive style as early as 1927 when he recorded with Louis Armstrong's Hot Five. Johnson's 1948 recording of "Tomorrow Night" was very popular, spending seven weeks on Billboard's rhythm-and-blues chart, and even making the top 20 of the pop chart. From the mid-1960's, he spent much of his time in Toronto. Lonnie Johnson suffered a stroke after a serious accident in 1969 and died the following year.
1906 - Birthday of Henry Roth (d. 1995), American author who gained first international fame with his novel "Call It Sleep" (1934). Originally seen as an important proletarian novel of the 1930s, it was soon out of print and forgotten, but in the 1960s it was hailed as the finest Jewish-American novel of the first half of the century and one of the richest modernist novels to appear in America. Roth published no other novels until 1994, working several jobs, among others as a precision metal grinder, mental nurse, poultry farmer, and teacher.
http://www.kirjasto.sci.fi/henryr.htm
http://www.nagasaki-gaigo.ac.jp/ishikawa/amlit/r/henry_roth21.htm
1906 - Birthday of Chester F. Carlson (d. 1968), Seattle, Washington. He invented the process of electrophotography, which produced a dry copy rather than a wet copy, as was produced by the mimeograph process. Carlson's process was subsequently renamed xerography, a term that literally means "dry writing."
1910 - The Boy Scouts of America was founded at Washington, DC, by William Boyce, based on the work of Sir Robert Baden-Powell with the British Boy Scout Association.
1911 - Birthday of American Poet Elizabeth Bishop (d. 1979), Worcester, Massachusetts. Winner of a Pulitzer Prize for her book of poems, "North and South," in 1956.
1915 – "The Clansman" or "The Birth of the Nation," 12 reels, was produced by D.W. Griffith. The film starred Henry Walthall and Lillian Gish with a cast of 18,000 people and 3,000 horses and premiered at Clune's Auditorium, Los Angeles. It was based on "The Clansman" by Thomas Dixon. It was the first movie to gross $50 million, an astronomical sum in those days. Two performances were presented daily. There was a matinee at 2:30pm, admission 25 cents and 50 cents, and an evening show at 8 pm, admission 75 cents.
http://memory.loc.gov/ammem/today/feb08.html
1919 - Trombonist and band leader Buddy Morrow (d. 2010) birthday, born Muni Zudekoff, New Haven, CT.
http://www.spaceagepop.com/morrow.htm
http://www.amazon.com/exec/obidos/tg/stores/artist/glance/-/52924/
ref=pm_dp_ln_m_6/102-6604306-8652139
1921 – Actress Lana Turner (d. 1995) was born Julia Jean Turner in Wallace, ID. During the early 1940s, she established herself as a leading actress in such films as "Johnny Eager" (1941), "Honky Tonk" (1941), "Ziegfried Girl" (1941), and "Somewhere I'll Find You" (1942). She appeared in the 1941 film "Dr. Jekyll and Mr. Hyde" and her reputation as a glamorous femme fatale was enhanced by her performance in "The Postman Always Rings Twice" (1946). Her popularity continued through the 1950s, and her role in "Peyton Place" (1957) earned her a nomination for an Academy award for Best Actress.
1922 – Audrey Meadows (d. 1996) was born Audrey Cotter in New York City. Meadows is best known for her role as the deadpan housewife Alice Kramden opposite Jackie Gleason on the 1950s hit American television comedy "The Honeymooners." "…oneathesedays, Alice, oneathesedays…bang, zoom…to the moon!"
1924 - The first state execution in the United States by gas chamber occurred in Nevada.
1925 - Birthday of Jack Lemmon (d. 2001), born John Uhler Lemmon III at Boston, MA. Stage, screen and television actor, often paired with actor Walter Matthau, he starred in such films as "The Odd Couple," "The Fortune Cookie" and "The Front Page." He was nominated for seven Academy Awards, winning in 1955 for his supporting role in "Mister Roberts", and in 1974 for his leading role in "Save the Tiger." Other films included "Some Like It Hot," "Days of Wine and Roses" and "Grumpy Old Men." He also starred in television versions of "Inherit the Wind" and "Twelve Angry Men" and won an Emmy in 2000 for the TV movie "Tuesdays with Morrie." He was a favorite for many years at the Bing Crosby, now AT&T Celebrity Pro-Am Golf Tournament in Pebble Beach, CA.
1926 - Alto sax player Norwood "Pony" Poindexter (d. 1988) birthday, New Orleans, LA.
1926 - Beat author Neal Cassady (d. 1968) born Salt Lake City, Utah. He was prominently featured as himself in the original "scroll" (first draft) version of Jack Kerouac's novel "On the Road." He also served as the model for the character Dean Moriarty in the 1957 version of that book. In many of Kerouac's later books, Cassady is represented by the character Cody Pomeray.
http://www.rooknet.com/beatpage/writers/cassady.html
http://www.geocities.com/SoHo/Cafe/1010/
http://www.intrepidtrips.com/pranksters/neal/index.html
http://ezone.org/ez/e2/articles/digaman.html
1926 – Walt Disney Studios formed at 2719 Hyperion Avenue, Burbank, CA.
1928 – Jack Larson (d. 2015), who played cub reporter Jimmy Olsen in the 1950s hit TV series "Adventures of Superman," was born in LA.
1929 - Eddie Condon's Hot Shots (Jack Teagarden, Mezz Mezzrow, Joe Sullivan) record:"I'm Gonna Stomp," "Mr. Henry Lee." (Victor V-38046)
1931 - Birthday of James Dean (d. 1955), Fairmont, IN. American stage, film and television actor, he achieved immense popularity during a brief career. He is considered an "icon" today to several generations. Best remembered for his role in "Rebel Without a Cause" with Natalie Wood. He died driving his Porsche convertible at a very high speed on a desert highway near Cholame, CA, Sept 30, 1955, at age 24. Stamp collectors made the US postal stamp bearing Dean's likeness the most popular stamp of 1996.
http://www.jamesdeangallery.com/
http://www.jamesdean.com/index.php
1932 - Birthday of John Williams, Floral Park, Queens, NYC. Pianist, conductor (formerly with Boston Pops) composer (scores for "Jaws," "Star Wars," "Jurassic Park," "Schindler's List").
http://www.johnwilliams.org/reference/biography.html
1935 – The NFL held its first draft and Jay Berwanger of the University of Chicago was the first player selected, by the Philadelphia Eagles. Berwanger, who was the first winner of the Heisman Trophy, never played in the NFL. He took a job with a Chicago rubber company and also became a part-time coach at the University of Chicago after failing to reach an agreement on salary, first with the Eagles, then with Chicago Bears who traded for him.
1936 - The temperature at Denver, CO plunged to a record 30 degrees below zero.
1937 - Birthday of Dame Shirley Bassey, Tiger Bay, Wales. Popular British and American singer at her zenith in the 60s and 70s. Although her strong voice carried well on records, her forte was concerts and cabaret acts. Among her best known renditions are "For All We Know" and "Never, Never, Never." She is forever remembered as the singer of theme song from the Bond flick "Goldfinger," followed by "Diamonds are Forever" and "Moonraker."
1941- Folksinger Tom Rush birthday, Portsmouth, NH.
http://www.tomrush.com/index.shtml
1942 – Fritz Peterson was born in Chicago. Peterson holds the lowest ERA (2.52) of any Major League pitcher to have pitched at the original Yankee Stadium. Whitey Ford is next with 2.58. Peterson is better known however for swapping wives, kids, and dogs with teammate Mike Kekich in the off-season before Spring Training in 1973. Peterson is still married to the former Mrs. Kekich but Peterson's wife never did marry Kekich. The event became a huge media story at the time, bigger by far than the introduction of the designated hitter or the purchase of the Yankees by George Steinbrenner's group.
1944 - HUFF, PAUL B., Medal of Honor
Rank and organization: Corporal, U.S. Army, 509th Parachute Infantry Battalion. Place and date: Near Carano, Italy, 8 February 1944. Entered service at: Cleveland, Tenn. Birth: Cleveland, Tenn. G.O. No.: 41, 26 May 1944. Citation: For conspicuous gallantry and intrepidity at risk of life above and beyond the call of duty, in action on 8 February 1944, near Carano, Italy. Cpl. Huff volunteered to lead a 6-man patrol with the mission of determining the location and strength of an enemy unit which was delivering fire on the exposed right flank of his company. The terrain over which he had to travel consisted of exposed, rolling ground, affording the enemy excellent visibility. As the patrol advanced, its members were subjected to small arms and machinegun fire and a concentration of mortar fire, shells bursting within 5 to 10 yards of them and bullets striking the ground at their feet. Moving ahead of his patrol, Cpl. Huff drew fire from 3 enemy machineguns and a 20mm. weapon. Realizing the danger confronting his patrol, he advanced alone under deadly fire through a minefield and arrived at a point within 75 yards of the nearest machinegun position. Under direct fire from the rear machinegun, he crawled the remaining 75 yards to the closest emplacement, killed the crew with his submachine gun and destroyed the gun. During this act he fired from a kneeling position which drew fire from other positions, enabling him to estimate correctly the strength and location of the enemy. Still under concentrated fire, he returned to his patrol and led his men to safety. As a result of the information he gained, a patrol in strength sent out that afternoon, 1 group under the leadership of Cpl. Huff, succeeded in routing an enemy company of 125 men, killing 27 Germans and capturing 21 others, with a loss of only 3 patrol members. Cpl. Huff's intrepid leadership and daring combat skill reflect the finest traditions of the American infantryman.
1950 - Man o' War was voted the greatest race horse of the first half of the 20th century in a poll conducted by the Associated Press. Man o' War raced as a 2- and 3- year old, winning 20 of 21 races and setting five track records.
1951 - Top Hits
"My Heart Cries for You" - Guy Mitchell
"Tennessee Waltz" - Patti Page
"If" - Perry Como
"There's Been a Change in Me" - Eddy Arnold
1952 - Webb Pierce entered the Billboard country chart for the first time with "Wondering." Pierce dominated the country charts in the 1950's with his pure honky-tonk sound. Between 1952 and '62, he placed 44 songs on the Billboard chart, 38 of which made the top ten. Pierce's influence can be heard in the music of such contemporary country artists as Ricky Skaggs and Dwight Yoakam.
1954 – Beat author Jack Kerouac, hitchhiking from NY on the 27th of January, visits Neal and Carolyn Cassady in Los Gatos, California, not too far from where I live. Kerouac's interest in Buddhism begins as he reads Dwight Goddard's "A Buddhist Bible." He also begins writing "Some of the Dharma." In March, Kerouac settles in San Francisco.
1956 - Frankie Lymon and the Teenagers' "Why Do Fools Fall in Love" and the Teen Queens' "Eddie, My Love" enter the R&B chart.
1956 - Buddy Holley signs a recording contract with Decca Records, one which mistakenly drops the "e" from his last name. Buddy, knowing a good thing when he sees it, drops the letter from his name as well.
1958 - The Quarrymen perform at the Wilson Hall in the Garston section of Liverpool, England. Afterwards, member Paul McCartney introduces his friend George Harrison to John Lennon.
1958 - The Diamonds had the best-selling record in the United States with their version of "The Stroll." The song also reached number four on the Billboard Pop chart and number five on the R&B chart.
1959 - Top Hits
"Smoke Gets in Your Eyes" - The Platters
"The All American Boy" - Bill Parsons
"Stagger Lee" - Lloyd Price
"Billy Bayou" - Jim Reeves
1959 - Johnny Cash performs his #1 Billboard Country chart hit, "Don't Take Your Guns to Town" on The Ed Sullivan Show
1960 - Bobby Rydell's "Wild One" makes its debut on the Billboard chart, where it will reach number 2.
1960 - Mark Dinning's "Teen Angel" hits #1. The song had been written for him by his sister Jean, who also recorded as one of The Dinning Sisters. Some radio stations banned the song.
1960 - Congress opened hearings on payola, whereby a radio station or its employees, usually a disc jockey, accept payment for broadcasting records. Among those accused were DJs Alan Freed and Dick Clark. Clark was called the most influential person in the popular music industry because of his interests in music publishing and record companies. But he denied any wrongdoing and escaped the inquiry virtually unscathed. Alan Freed was not so fortunate. He had few friends in the music business because of his practice of playing records by black artists rather than white cover versions. When the investigation started, Freed was blackballed. And when he finally came to trial in 1962, he was a broken man. Freed pleaded guilty to two counts of commercial bribery, was fined $300 and received a suspended sentence. He never worked in radio again and died in January, 1965. Congress eventually outlawed payola and the offense was punishable by a maximum $10,000 fine. But the significance of payola was greatly diminished by this time because of the growth of Top-40 radio. Disc jockeys were governed by a rigid play list and were not allowed to choose their own music.
1960 – The first stars were placed on The Hollywood Walk of Fame. The Hollywood Chamber of Commerce credits E.M. Stuart, its volunteer president in 1953, with the original idea for creating a Walk of Fame. Stuart reportedly proposed the Walk as a mean to "maintain the glory of a community whose name means glamour and excitement in the four corners of the world." The original stars were installed as a continuous project, with no individual ceremonies with eight drawn at random: Olive Borden, Ronald Colman, Louise Fazenda, Preston Foster, Burt Lancaster, Edward Sedgwick, Ernest Torrence, Stanley Kramer.
1962 - The Federal Trade Commission accused Topps Chewing Gum Company of illegally monopolizing the baseball card industry. In 1980, a court decision opened the door to competition.
1963 - Less than two months after defeating the Houston Oilers in the second championship game of the American Football League, the Dallas Texans, owned by Lamar Hunt, moved to Kansas City and were renamed the Chiefs.
1963 - The Four Tops are inked to Berry Gordy's Motown label and receive a $400 signing bonus.
1963 – President John F. Kennedy declared travel, financial and commercial transactions by United States citizens to Cuba are illegal.
1964 - During the congressional debate over the 1964 Civil Rights Act, Representative Martha Griffiths delivered a memorable speech advocating the prohibition of discrimination based on sex. Her efforts resulted in adding civil rights protection for women to the 1964 Act. She later successfully led the campaign for the Equal Rights Amendment in the House of Representatives.
1964 - Songs released today include the Temptations' "The Way You Do the Things You Do" on Motown, the Beach Boys' "Fun, Fun Fun" is out on Capitol and the album "Beatlemania in the USA!" by the Liverpools is released on Wyngate Records.
1964 - The Beatles' "I Saw Her Standing There" enters the pop charts.
1964 - Max Firetag, publisher of "Louie Louie" as recorded by the Kingsmen for Wand Records, denies Indiana Governor Matthew Welsh's claim that the song is "pornographic." Firetag offers $1,000 to anyone who can find anything "suggestive" in the song's lyrics.
1964 - Billy Kidd and Jim Heuga became the first American men to win Olympic medals in Alpine skiing when they captured the silver and bronze medals respectively, in the slalom at the IX Winter Olympics at Innsbruck, Austria.
1965 - The Supremes' "Stop in the Name Of Love" is released.
1967 - Top Hits
"I'm a Believer" - The Monkees
"Georgy Girl" - The Seekers
"Kind of a Drag" - The Buckinghams
"There Goes My Everything" - Jack Greene
1968 - An attack on black students from South Carolina State University who are protesting racial segregation at the town's only bowling alley, left four dead in Orangeburg, SC.
1968 - "What'chu talkin' 'bout, Willis?" Actor Gary Coleman (d. 2010), was born in Zion, IL.
1968 - Ex-Cream guitarist Eric Clapton and drummer Ginger Baker and ex-Traffic keyboardist and singer Stevie Winwood announce they are forming a new band and auditioning for a bassist, with the addition of ex-Family bassist Rich Grech, the band will become the "supergroup" Blind Faith.
1969 - The Supremes and Temptations' album "TCB" enters the charts.
1971 – The NASDAQ stock market index opened.
1972 – The National Baseball Hall of Fame elected Josh Gibson and Buck Leonard. The two former stars, who led the Homestead Grays of the Negro Leagues to nine straight league championships from 1937-45, became the second and third players to be selected by the Committee, joining Satchel Paige, who was elected in 1971.
1973 - Carly Simon is awarded a gold record for her single "You're So Vain," the only Number One song of her career. Many speculate as to the identity of the song's subject. Many assume its Mick Jagger, whose voice can be clearly heard singing behind Simon in the chorus. However, it turns out that the subject is actor Warren Beatty.
1975 - For the first time in U.S. history, a woman, Betty S. Murphy, is named chair of the National Labor Relations Board, the first woman member of the board. On this same day, for the first time in U.S. history, a woman, Ella Grasso of Connecticut, takes office as the first woman governor elected in her own right.
1975 - Top Hits
"Fire" - Ohio Players
"You're No Good" - Linda Ronstadt
"Boogie on Reggae Woman" - Stevie Wonder
"Then Who Am I" - Charley Pride
1978 - Proceedings of the US Senate were broadcast on radio for the first time.
1982 - Cher makes her Broadway debut in "Come Back to the Five and Dime, Jimmy Dean, Jimmy Dean."
1983 - Top Hits
"Africa" - Toto
"Baby, Come to Me" - Patti Austin with James Ingram
"Shame on the Moon" - Bob Seger & The Silver Bullet Band
"Inside" - Ronnie Milsap
1983 - One day after taking a job as director of sports promotions for the Claridge Hotel and Casino in Atlantic City, Mickey Mantle was ordered to sever his ties by MLB Commissioner Bowie Kuhn, or face expulsion from all baseball activities. Mantle joined fellow Hall of Famer Willie Mays as players banned from baseball by Kuhn for involvement with legalized gambling. In one of his first acts, new Commissioner Peter Ueberroth withdrew the suspensions of both in 1985.
1986 - The musical "Evita" ended its eight-year run in London. The show earned $32 million and was performed 2,913 times during its run at the Prince Edward Theatre. Based on the life of former Argentine President Juan Peron and his wife, Eva, the show remained popular even at the height of the Falklands War between Britain and Argentina in 1982.
1987 - A powerful storm produced blizzard conditions in the Great Lakes Region. Winds gusted to 86 mph at Janesville, WI and Cleveland, OH received 12 inches of snow. North winds of 50 to 70 mph raised the water level of southern Lake Michigan two feet, and produced waves 12 to 18 feet high, causing seven million dollars damage along the Chicago area shoreline. It was the most damage caused by shoreline flooding and erosion in the history of the city of Chicago
1987 - Nancy Lopez won the 35th LPGA tournament of her career, the $200,000 Sarasota Classic, and earned induction into the LPGA Hall of Fame.
1989 - A winter storm over California produced snow from the beaches of Malibu to the desert canyons around Palm Springs, and the snow created mammoth traffic jams in the Los Angeles Basin. Sixteen cities in the western U.S. reported record low temperatures for the date. Marysville, CA reported an all-time record low reading of 21 degrees above zero.
1990 - Unseasonably mild weather prevailed across the south central and eastern U.S. Twenty-two cities, including five in Michigan, reported record high temperatures for the date. The afternoon high of 53 degrees at Flint, MI surpassed their previous record by ten degrees, and the high of 66 degrees at Burlington, IA exceeded their old record by eight degrees.
1991 - Top Hits
"The First Time" - Surface
"Gonna Make You Sweat (Everybody Dance Now)" - C & C Music
Factory featuring Freedom Williams
"Play that Funky Music" - Vanilla Ice
"Daddy's Come Around" - Paul Overstreet
1993 – General Motors sued NBC after "Dateline NBC" allegedly rigged two crashes intended to demonstrate that some GM pickups can easily catch fire if hit in certain places. NBC settled the lawsuit the next day.
1996 - The National Football League approved the transfer of the Cleveland Browns to Baltimore. Owner Art Modell agreed to leave the team's nickname and colors in Cleveland and later decided to call his team the Ravens. The NFL awarded Cleveland an expansion franchise in 1998 and the team took the name of its predecessor.
1996 - In a ceremony at the Library of Congress, President Clinton signed legislation revamping the telecommunications industry, saying it would "bring the future to our doorstep."
1997 - The Detroit Red Wings defeated the Pittsburgh Penguins, 6-5, in overtime, to make Coach Scotty Bowman the first NHL coach to reach the 1,000-win plateau.
2000 - Top Hits
"I Knew I Loved You" - Savage Garden
"Thank God I Found You"- Mariah Carey Featuring Joe
Columbia
"What a Girl Wants"- Christina Aguilera
"Get It on Tonite"- Montell Jordan
2002 - XIX Winter Olympics opens in Salt Lake City UT/Québec City.
2005 - Burton Cummings and Randy Bachman, core members of The Guess Who, were inducted into the Canadian Songwriters Hall Of Fame. The band placed 13 songs in the Top 40 of the Billboard Hot 100 between 1965 and 1974. Cummings added 2 more as a solo artist and Bachman contributed 7 others with Bachman-Turner Overdrive.
2010 - Nielsen SoundScan reported that since Steven Tyler started appearing on American Idol on January 19th, sales of Aerosmith's Greatest Hits collections have shot up more than 250%.
2012 - Elizabeth Taylor's collection of artworks by Vincent Van Gogh, Camille Pissarro and Edgar Degas sold for over 13.7 million pounds at Christie's in London.
2013 - An investigation took place over recent hacking incident involving a hacker who gained access to the email accounts of former President George H. W. Bush, his friends and relatives.
National Baseball Hall of Fame:
1972 – Josh Gibson, Buck Leonard
-------------------------------------------------------------

SuDoku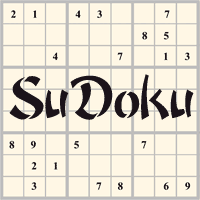 The object is to insert the numbers in the boxes to satisfy only one condition: each row, column and 3x3 box must contain the digits 1 through 9 exactly once. What could be simpler?
http://leasingnews.org/Soduku/soduko-main.htm
--------------------------------------------------------------

Daily Puzzle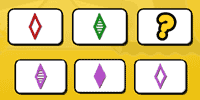 How to play:
http://www.setgame.com/set/puzzle_frame.htm
Refresh for current date:
http://www.setgame.com/set/puzzle_frame.htm
--------------------------------------------------------------


http://www.gasbuddy.com/
http://www.gasbuddy.com/GB_Map_Gas_Prices.aspx
http://www.gasbuddy.com/GB_Mobile_Instructions.aspx
--------------------------------------------------------------

Weather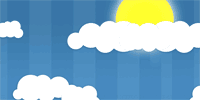 See USA map, click to specific area, no commercials
--------------------------------------------------------------

Traffic Live---
Real Time Traffic Information
You can save up to 20 different routes and check them out with one click,
or type in a new route to learn the traffic live
--------------------------------