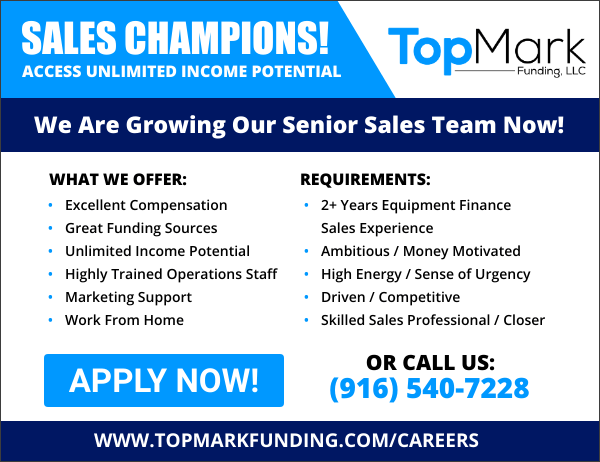 Friday, February 11, 2022
Today's Leasing News Headlines

Reminder: CFL Transition to NMLS Deadline is Near
    By Kenneth C. Greene, Leasing News Legal Editor
Banks and Credit Unions Are Responding Identically
  to the Rising Rates of 2017
    By Dr. Dan Geller
New Hires/Promotions in the Leasing Business
    and Related Industries
Leasing and Finance Industry Ads
    We Are Growing Our Senior Sales Team Now!
Leasing News Advisor
    Edward P. Kaye, Esq.
NFL Authorizes Grants Worth $1M for Studies
    on Marijuana and Pain Management
Financing Cannabis Funding Sources
    Many Work with Third Party Originators
Amazon has Passed 1 Million U.S. Employees
    Amazon Employees Per State as of Q4 2021 Map
Crestmark, the Commercial Finance Division
    of MetaBank®, Announces Organizational Changes
Valentine Day Watch at Home:  The Bridges of Madison County
   Roman Holiday, Loving, Betty Blue, L'Atalante     
    Romantic Favorites chosen by Fernando Croce
Samoyed/Siberian Husky Mix
    San Rafael, California
Educated Guess Cabernet Sauvignon 2019 – Napa Valley
    By Kevan R. Wilkinson, Leasing News Wine Reviewer
News Briefs---
Access to three US-Canada border crossings
cut off by trucker protest blockades
Bill that would give the U.S. Postal Service
a major overhaul moves to the Senate
California becomes first U.S. state to hit
1 million plug-in cars
President Biden, USDOT, and USDOE Announce $5 Billion
for National EV Charging Network
'Stay-at-home uncle' from North Carolina is
on 'Jeopardy!' winning streak. Who is he?

You May have Missed---
U.S. Foreclosure Activity in January, 2022
Highest Since Beginning of COVID-19 Pandemic
Broker/Funder/Industry Lists | Features (wrilter's columns)
Top Ten Stories Chosen by Readers | Top Stories last six months
www.leasingcomplaints.com (Be Careful of Doing Business)
www.evergreenleasingnews.org
Leasing News Icon for Android Mobile Device
Sports Brief----
California Nuts Brief---
"Gimme that wine"
This Day in History
SuDoku
Daily Puzzle
GasBuddy
Weather, USA or specific area
Traffic Live----
Wordle

######## surrounding the article denotes it is a "press release," it was not written by Leasing News nor has the information been verified. The source noted. When an article is signed by the writer, it is considered a "byline." It reflects the opinion and research of the writer.
[headlines]
--------------------------------------------------------------
Reminder: CFL Transition to NMLS Deadline is Near
By Kenneth C. Greene, Leasing News Legal Editor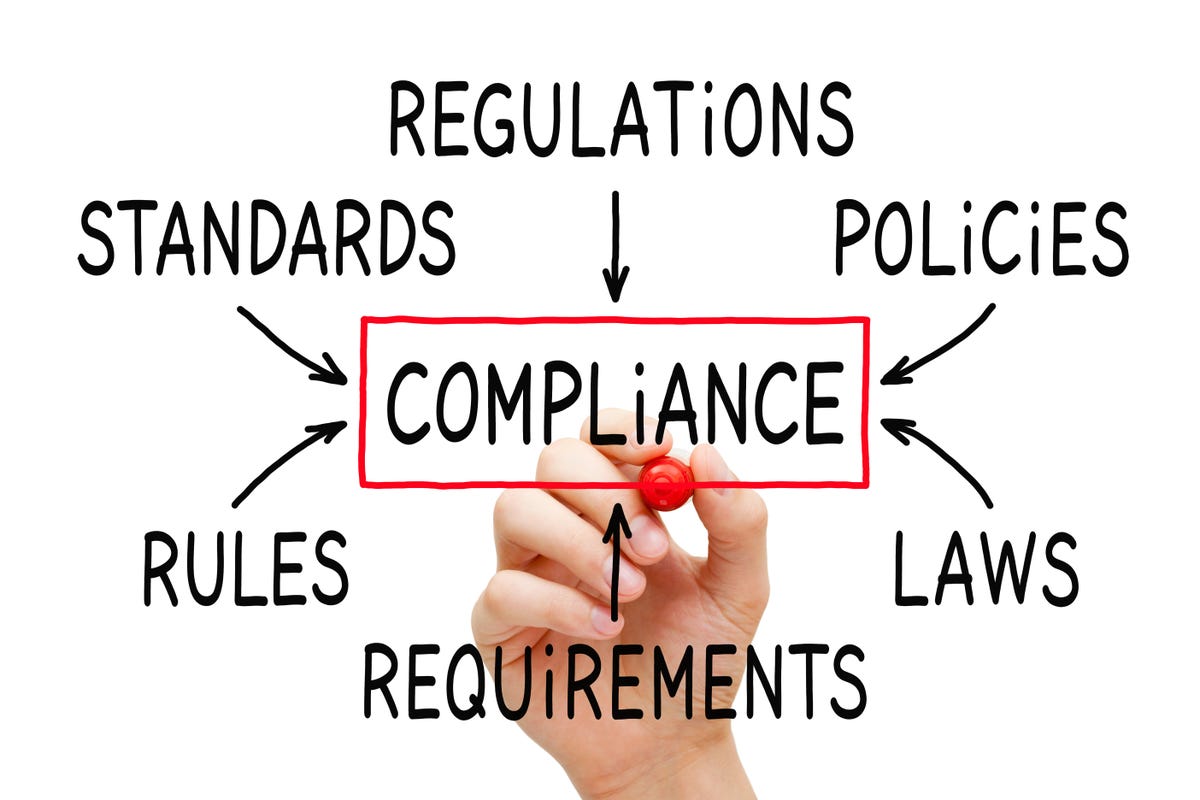 You might recall that, in July 2021, the California Department of Financial Protection and Innovation ("DFPI") decided that all new applications for California Financing Law ("CFL") licenses had to be processed through the National Multistate Licensing Registry ("NMLS"). In addition, all present CFL licensees were ordered to "transition" their license to the NMLS by December 31, 2021. Out of necessity, and thankfully, this deadline was extended to March 15, 2022.
That is five weeks away. According to my sources at the DFPI, there is presently no talk about further extending the transition deadline. I urge you to not wait until the last minute to do this. The process is complicated and vexing and could take you a week or more.  This is partially due to the waiting time between steps, and partially because you might do it wrong, and you need to correct your deficiencies.
Here is the announcement from the DFPI to help you through the process:
To begin the process of transitioning onto NMLS, select "Getting Started" on the NMLS Resource Center page. For more information on transitioning, refer to the NMLS guidance for Transitioning an Existing Company License and Transitioning an Existing Branch License. To find specific guidance under the California Financing Law, begin by selecting "California" on the State Licensing page and follow the links to the transition checklists for the Financing Law.
Although there are multiple informational documents to assist you through this process and the DFPI personnel are extremely helpful, I can't emphasize strongly enough how important it is for you to start now, for the guidelines, though helpful, are not sufficiently clear to enable you to sit down and do this in an hour.
Once again, I remind you, the deadline approached, so start this process as soon as possible.
Ken Greene
Tel: 818.575.9095
Fax: 805.435.7464
ken@kengreenelaw.com
Alternate: kengreenelaw@outlook.com
Ken Greene Leasing & Finance Observations
https://leasingnews.org/Pages/greene_observations.html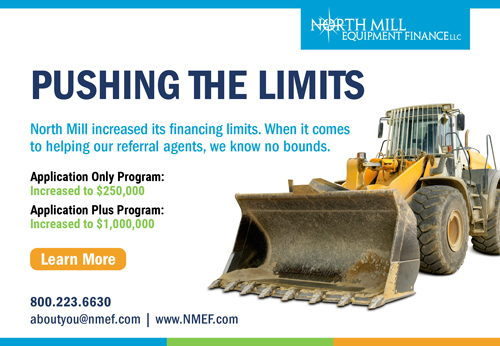 [headlines]
--------------------------------------------------------------
Banks and Credit Unions Are Responding Identically
to the Rising Rates of 2017
By Dr. Dan Geller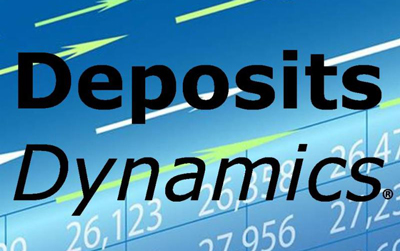 Interest rates of the 3, 4 and 5-year certificates of deposits (CDs) are already rising in anticipation of a Fed rate hike at the conclusion of the next FOMC meeting on March 16. The national average of these CDs increased by 1 basis point according to the latest data from the FDIC. Financial institutions are using scientific methods, such as Deposits Dynamics, to optimize their deposits rates to reduce risk and exposure to account attrition or excessive interest expense.
The current rate increase is consistent with the beginning of the rising-rate cycle the last time the Fed increased the funds rate by 75 bps during the year 2017. During 2017, the national average of short-term CDs (Up to 1 year) increased 3 basis points; mid-term CDs (1-3 years) increased 9 basis points and long-term CDs (Over 3 years) increased 10 basis points incrementally.
The response to interest rates of checking, savings and money market accounts is also similar to the last time the Fed hiked the funds rate 75 bps during 2017, when the national average rate of checking accounts remained flat; rates of savings accounts remained flat as well, and the national average rate of money market accounts increased by 2 basis points. This formation of deposit pricing indicates a strategic and scientific approach since deposit products have varying price sensitivity.
Dr. Dan Geller
Behavioral Economics
for Financial Services
Analyticom LLC
drgeller@analyticom.com
www.analyticom.com
415-891-3093
About Analyticom LLC
Analyticom LLC is a behavioral economics firm specializing in predictive models of financial behavior. The company is a pioneer in the development and application of the Money Anxiety Theory, which impacts consumer consumption, making up about 70 percent of the U.S. economy, and the equity market, where American households own $29 trillion worth of equities—more than 58 percent of the U.S. equity market.
www.analyticom.com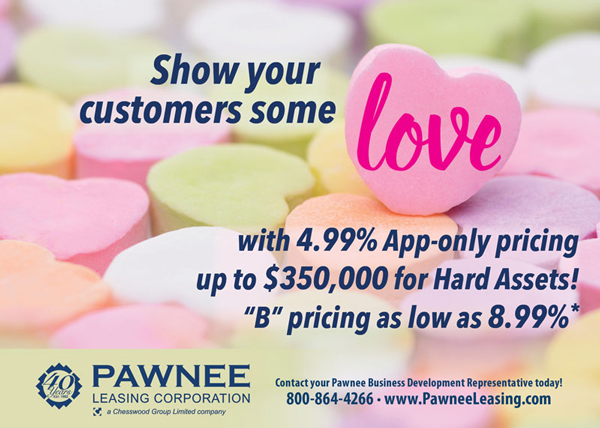 [headlines]
--------------------------------------------------------------
New Hires/Promotions in the Leasing Business
and Related Industries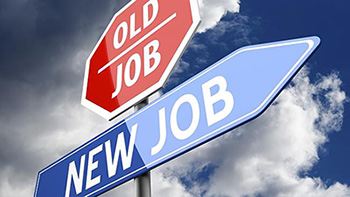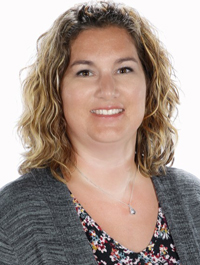 Dena Armstrong was promoted to Credit Analyst Manager, Western Equipment Finance, Devils Lake, North Dakota. She joined the firm March, 2004 as Credit Analyst.  Education: University of North Dakota, Bachelor of Business Administration (BBA), Financial Management (2000 -2004) Education: University of North Dakota, Bachelor of Business Administration (BBA), Financial Management (2002 - 2004). https://www.linkedin.com/in/dena-armstrong-0bb7a16b/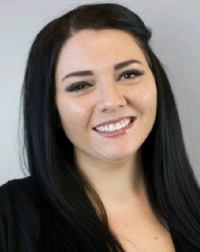 Haley (Velasquez) Backus was promoted to AVP of Documentation, Onset Financial, Draper, Utah.  She is located in West Valley City, Utah.  She joined the firm May, 2013, Senior Documentation Specialist.  Previously, she was Sales Associate, At Home (August, 2016 - May, 2017); Assistant Store Manager, The Yankee Candle Company, Inc. (2011 - 2013). Educator: Southern Utah University, Master of Business Administration, MBA (2021 - 2023). Utah State University, Jon M. Huntsman School of Business. Bachelor of Business Administration (BBA), Business Administration and Management, General (2014 - 2015). Utah State University, John M. Huntsman School of Business. Salt Lake Community College, Associate of Science (AS), business/Commerce, General.
https://www.linkedin.com/in/haley-backus-76216a117/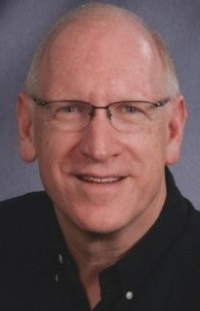 Dave Bosher was hired as Chief Financial Officer, CSC Leasing Company, Richmond, Virginia.  He is located in Mechanicsville, Virginia. Previously, he was Managing Director, Advisory Services, Fahrenheit Advisors (October, 2013 -Present); Interim Chief Financial Officer, Home Care Delivered (January, 2017 - November, 2019); Interim Chief Financial Officer, Verisma Systems, Inc. (April, 2016 - March, 2012); Interim Chief Financial Officer, AmphliPhi Biosciences (June, 2014 - January, 2026); He joined SnagAJob.com as Board Member, August, 2006, Senior Vice President and Chief Financial Officer (August, 2005 - June, 2013); Senior Vice President and CFO, Payerpath, Inc. (August, 2001 - January, 2006); Senior Vice President and CFO, Cadmus Communications (June, 1988 - August, 2001); Director, Corporate Accounting, Whitehall Robins (1982 - 2986). Education: University of Richmond, Robins School of Business, MBA, Finance.  University of Richmond, BS, Accounting.
https://www.linkedin.com/in/davebosher/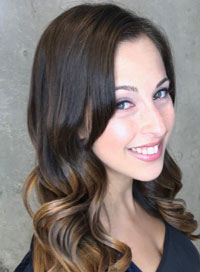 Stacy Greenblatt was hired as  Director of Business Development, APPROVE, Wilmington, North Carolina. Previously, she was Senior National Account Manager, Healthcare, NewLane Finance (august, 2018 - January, 2022). She joined Marlin Business Services Corp. July, 2012, as Business Development Manager, promoted January, 2015, National Sales Manager, promoted, August, 2015, Senior Business Development Manager, Healthcare. In 2008 she was a Real Estate Salesperson, RE/MAX. She was Long-Term Substitute Teacher, Vineland Public Schools (January, 2008 - March, 2011). Education: Richard Stockton College of New Jersey, Bachelor's Degree, Teacher Education. (2008 -2009).  Program Distinction (Straight A's).  Thomas Edison State College. Bachelor's degree, Communications (2007). The George Washington University, Journalism and Electronic Media (2003 - 2006). https://www.linkedin.com/in/stacygreenblatt/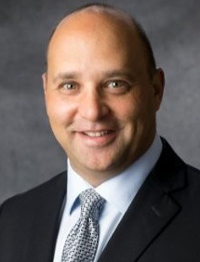 Jonathan Katz was hired as Managing Director, Great Rock Capital Partners, LLC, Toronto, Ontario, Canada. Previously, he was Managing Director, Stonebriar Commercial Finance (October, 2018 - February, 2022); Business Development Director, Macquarie Equipment Finance (Canada) Ltd. (July, 2015 - October, 2018); President, DCAT Group (July, 2012 - July, 2015); Vice President, Business Development, Key Equipment Finance Canada (February, 2012 - July, 2012); President, DCAT Group (March, 2011 - February, 2012); Manager, Intermediary Funding, GE Capital (April, 2006 - March, 2011); Manager, Maxium Financial Services Inc. (November, 2001 - March, 2006); Business Development Manager, IBM Canada Ltd. (December, 1999 - November, 2001); Manager, Financial Analysis, Comdisco (1996 - 1999). Education: University of South Africa, International Financial Management, International Financial Management (1993 - 1994). University of South Africa, B. Comm (1990 -1994). Sandringham High (1983 - 1987). https://www.linkedin.com/in/jonathan-katz-05a4bb7/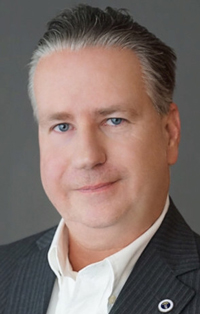 Bill King, ASBC, CLFP, CLBB, was hired as Investment Banker, EBB Group, Dallas-Fort Worth Metroplex.  Previously, he was Accredited Small Business Consultant and Commercial Loan Broker, 4 Kings Capital (March, 2019 - Present); Market President, Frisco, Texas, Great Plains Bank (2018 - 2019); Equipment Finance Specialist/Territory Manger, Bancorp South (2017 - 2018); SBA/USDA Lending Market Team Leader, Green Bank (2016 - 2017); Executive Vice President, Chief Lending Officer, Manager of Lending, BancFirst (2013 - 2016). He joined Arvest Bank as Vice President, Senior Commercial Lender, October, 2017, Senior Vice President,  promoted C&I Team Leader, (2010 - 2012). Vice-President/Client Manger, Bank of America (2003 - 2007); Assistant Vice President, Relationship Manger, Chase Bank (2001 - 2004). Certified Mentor, SCORE Mentos Dallas (July, 2019 - January, 2020). Talking Lawton Toastmasters, President, Toastmaster International (March, 2014 - December, 2015). Licenses and Certifications: Certified Banking & Credit Analyst (CBCA) Corporate Finance Institute, Issued December, 2020). Learn LinkedIn Sales Navigator, LinkedIn, Issued March, 2019; Certified Lease and Finance Professional (CLFP) Issued March, 2017. Business Finance Consultant, The Loan Consultants Limited, Issued January, 2015. Certified Lender Business Banker (CLBB), American Bankers Association. Issued January, 2013. Education: SW Graduate School of Banking, Graduate. Banking and Financial Services (2014 - 2016). Walton Institute (2008). University of Phoenix, Bachelors, Business Management (1998 - 2000). Grade: 3.7. https://www.linkedin.com/in/thebankingking/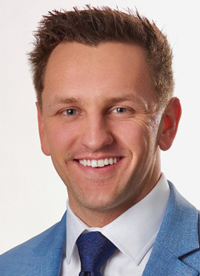 Mathew "Matt" Lang was hired as Vice President, Equipment Finance, TriState Capital Bank, Pittsburg, Pennsylvania. "In this role, Lang is responsible for new business development and market growth in the equipment leasing and financing space in Pittsburgh and the surrounding areas." Previously, he was AVP, Account Executive, The Bancorp (January, 2018 - December, 2021); Manager, Baieri Automotive (December, 2014 - November, 2017). Education: Duquesne University Palumbo Donahue School of Business. Bachelor of Science (B.S.), Finance, General (2013 - 2017.  https://www.linkedin.com/in/matt-lang-7a1839186/
Luis Langarica was hired as Account Manager, Balboa Capital, Costa Mesa, California.  He is located in Los Angeles, California. Previously, he was Senior Account Executive, TopMark Funding (October, 2021 - February, 2022); Vice President, Partners Capital Group (January, 2018 - October, 2020): General Manger, LA Fitness (November, 2015 - December, 2017).
https://www.linkedin.com/in/luis-langarica-639b86218/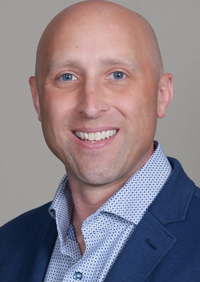 Greg Larson was hired as Vice President of Sales, Dext Capital, Lake Oswego, Oregon. He is located in the Greater Minneapolis, St. Paul Area.  Prior, he was Business Development Executive, Balboa Capital (July, 2021 - January, 2022). Previously, he was at TCF Bank, starting September, 2010, as Branch Manager, Officer; promoted February, 2015, Account Manager, Officer; promoted Officer, Account Executive, Franchise, June, 2017;  Assistant Area Director, Corner Bakery Cafe (May, 2007 - May, 2010); General Manager, Panera Bread (April, 2001 - May, 2007). Volunteer: Walker, Animal Humane Society (May, 2015 - Present). Team Captain, Animal Human Society (May, 2016 - Present). Volunteer, Packaging Food, Feed My Starving Children (November, 2016 - Present). Volunteer, The Sheridan Story (November, 2018 - Present). Mentor, Best Prep (October, 2010 - Present). Education: Scottsdale Community College, Hospitality Administration/Management (2000 - 2001). Mesa Community College, Business/Commerce, General (1998 - 2000); Illinois State University, General Studies (1997 - 1998). Normal Community West High School, General Studies (1993 - 1997). Activities and Societies: Entertainment writer for the school newspaper "The Paw Print," Wrestling, Technology Club. https://www.linkedin.com/in/visioncouragehardwork/

Matt Lightfoot was hired as EVP, Head of Sales at MidCap Business Credit, West Hartford, Connecticut. He is located in Avon Lake, Ohio.  Previously he was at SLR Equipment Finance (FKA: Nations Equipment Finance), starting September, 2008, Account Manager; promoted November, 2011, Vice President, Business Development; promoted January, 2015, Senior Vice President. https://www.linkedin.com/in/matt-lightfoot-3a26ab1a/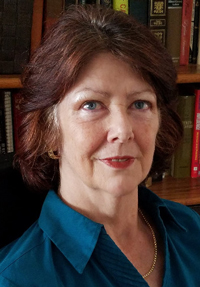 Laura Loyd was appointed President, Touchstone Finance and Leasing, Miami Lakes, Florida. She is located in Hialeah, Florida. Previously, she was at Business Finance USA, starting January, 2006, as Administrator, promoted to Executive Vice President, Business Finance US (2013 - February, 2022).  International Wine Sales Consultant, iCS, Inc. (January, 2000 - January, 2006); H&R Wines Sales, Premier Beverage Company (1996 - 2000). https://www.linkedin.com/in/laura-loyd/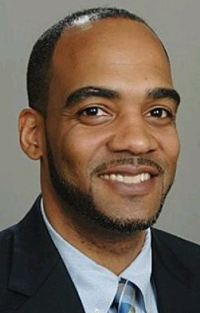 David Miles was promoted to Vice President, Director of Credit, Eastern Funding, LLC, New York, New York.  He is located in Norwalk, Connecticut. He joined the firm May, 2009, as Credit Analyst; promoted, January, 2012, Senior Credit Analyst promoted October, 2012, Credit Team Leader; promoted Assistant Vice President, June, 2016, promoted May, 2019, Vice President Credit. Prior, he was Credit Analyst, Hitachi Capital America Corp. (2006 - 2009). Education: Morehouse College, BA. Business Administration (Management). (1998 - 2002). Activities and Societies: Track & Field. St. Luke's School. (1991 - 1997). https://www.linkedin.com/in/david-miles-41308612/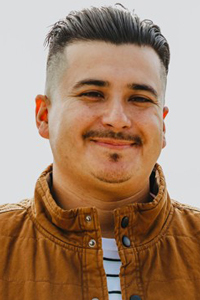 Luis Perez was promoted to Vice President of Sales, Ascentium Capital, Kingwood, Texas, a subsidiary of Regions Bank. He is located in Orange County, California.  He joined the firm October, 2018, as Finance Manager, promoted January, 2021, Regional Sales Manager. Previously, he was at Partners Capital Group, starting March, 2018 as Account Executive, promoted Senior Account Executive, October, 2019, promoted Vice President of Sales, February, 2019;  Internet Sales Manager, Ken Grody Ford (July, 2007 - November, 2107). https://www.linkedin.com/in/luis-perez-6057b187/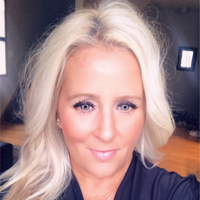 Jennifer Pinnow was hired as Sales Executive, Huntington National Bank, Columbus, Ohio. She is located in Greater Minneapolis - St. Paul Area. She joined the firm June, 2017 - February, 2022.  Account Manager, TCF Equipment Finance (June, 2017 - October, 2021). She began her career at Wells Fargo, serving first as an Enrollment Specialist, Business Payroll in October, 2005; October, 2008, she was promoted to Transaction Coordinator in Equipment Finance; October, 2012, promoted to Portfolio Representative; June, 2013, promoted to Account Manager, Commercial Vehicle Group.
https://www.linkedin.com/in/jennifer-pinnow-4132193b/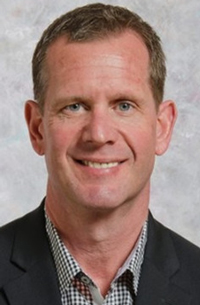 William Schwanki was promoted to Manager, Makino Capital, headquartered in Meguio City, Japan. He is located in Royal Oak, Michigan.  He joined the firm October, 2008, Regional Manager, Capital Services.  Previously, he was National Account Manager, CNH Capital (October, 2007 - October, 2008); Territory Account Manager, General Electric Healthcare Financial Services (March, 2006 - October, 2007); District Sales Manager CitiCapital (April, 2005 - March, 2006); Relationship Manager, CIT Healthcare Finance (2000 - 2005); Private First Class, Mechanized Infantry, U.S. Army (January, 1988 - January, 1990). Education: University of Phoenix, MBA, Finance (1999). Eastern Michigan University, BS, Marketing & Communications (1988 - 1992). Activities and Societies: Member Theta Chi. https://www.linkedin.com/in/william-schwanki-82a7416/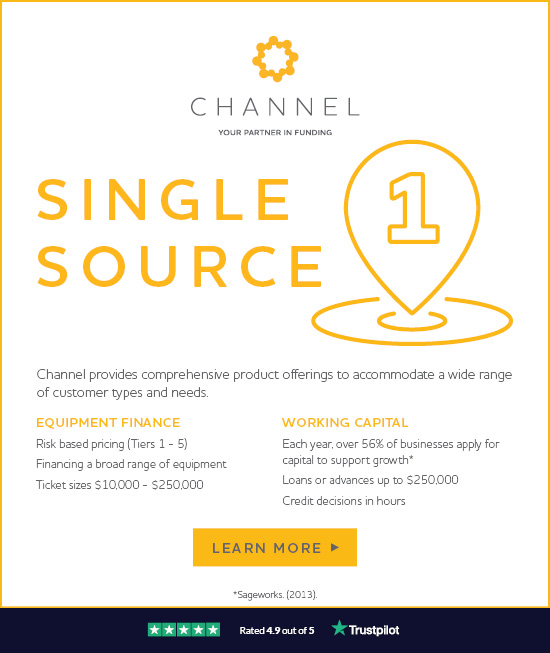 [headlines]
--------------------------------------------------------------
Help Wanted Ads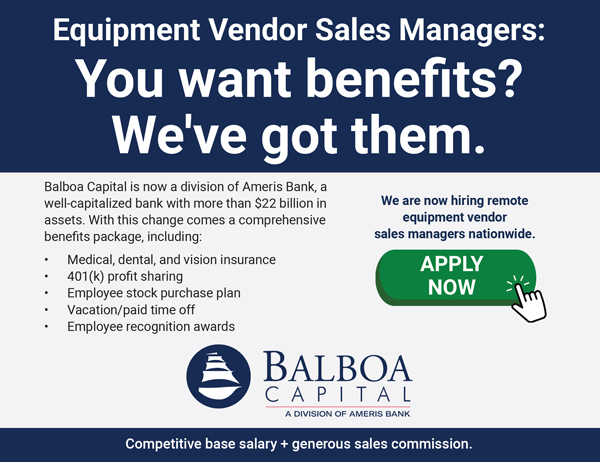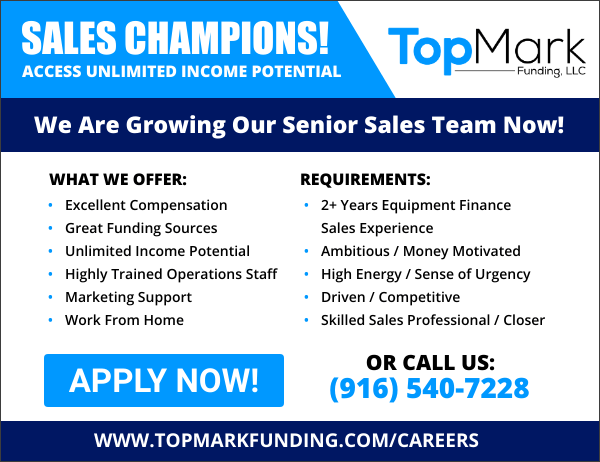 [headlines]
--------------------------------------------------------------
Leasing News Advisor
Edward P. Kaye, Esq.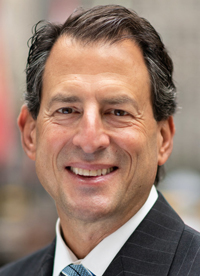 Edward P. Kaye, Esq.
Schickler Kaye LLP
One Rockefeller Plaza
11th Floor
New York, NY 10020
(212) 262-6397
ekaye@skfinancelaw.com
www.skfinancelaw.com
Edward P. Kaye is a longtime supporter of Leasing News, contributing articles as well as features, and is currently a managing partner in the vehicle finance law firm of Schickler Kaye LLP. He is an accomplished, innovative, and highly qualified former chief executive officer and general counsel with extensive experience in the transportation leasing and finance industry. He has a comprehensive business, legal and regulatory compliance understanding of various markets, financial product offerings, and funding options. He can develop legal and business strategies that solve complex challenges.
After establishing several start up independent specialty vehicle and equipment finance and leasing companies, Kaye sold them to a preeminent foreign trading company and a domestic family office.
Mr. Kaye has written and spoken extensively on various matters that intersect specialty vehicle finance and leasing with the law.
He is a past president of the National Vehicle Leasing Association (NVLA) and is currently a member of its board of directors. He is a recipient of the New York State Senate, Richard J. Roth Journalism fellowship.
Mr. Kaye is a graduate of the University at Albany with a B.A. and M.A. and a graduate of St. John's University School of Law where he received his J.D. He is admitted to the New York Bar. Married to Linda Kaye, a psychotherapist, for 34 years, they have two grown children: Matthew, a Media Operations Coordinator at NBC Universal, and Allison, a graduate student in exercise physiology and nutrition at Teachers College, Columbia University.

[headlines]
--------------------------------------------------------------
NFL Authorizes Grants Worth $1M for Studies
on Marijuana and Pain Management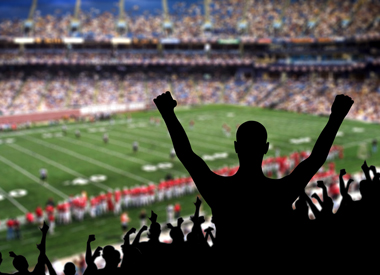 The NFL announced that it had issued grants worth $1 million for research studies. The studies would look into the effectiveness of using marijuana, and its components in pain management, and offering neuroprotection from concussions among NFL players. Out of 100 applicants, the commission selected the University of California San Diego and University of Regina, which is located in Canada.
This is the league's attempt to provide its players with quality care that is up-to-date with the medical standards of health and safety. Allen Sills, the league's chief medical officer, said this opportunity would provide its players with scientifically backed information on how the use of cannabinoids would impact their performance.
Researcher Kevin Hill told the Associated Press that the reason why there is a limited body of research on marijuana's potential use for pain management is because it is a federally controlled substance. Hill said that industry stakeholders do not want to back similar research because of the wide availability and consumption of cannabis products.
Funding for the research was first previewed in June 2021 after a growing interest among stakeholders and players who were looking for an alternative to opioids as well as exploring the benefits of using cannabis for therapeutic purposes.
Mark Wallace from UC San Diego Health was excited that his team would be working with the professional players to shed further light on how cannabis is useful in pain management.
This research initiative is expected to take three years with the key areas of focus being the effects of cannabinoids in pain management, the effects of nonpharmacologic treatments and the effects of cannabis on athletic performance.
Professor Patrick Neary from the University of Regina said that the core of his research will be on the prevention and treatment of concussions. He believes that formulations found in medical cannabis can be useful to athletes who have acute and long-term chronic effects of concussions.
Recently, other sport leagues have been revising their drug-testing policies. Last year, the NBA announced that it would not subject its players to THC tests. However, they would look out for cases where players have a history of substance use.
The MLB removed marijuana from its list of banned substances in 2019. Despite this, baseball players are not allowed to work while under the influence or receive sponsorship contracts from cannabis businesses.
Meanwhile, the World Anti-Doping Agency will conduct a scientific review of marijuana this year in order to determine whether its athletes can remain internationally banned from using cannabis.
Such studies are likely to add to the existing body of knowledge regarding the potential health effects of the marijuana products made by various companies such as Cannabis Strategic Ventures Inc. (OTC: NUGS).
Source: CannabisNewsWire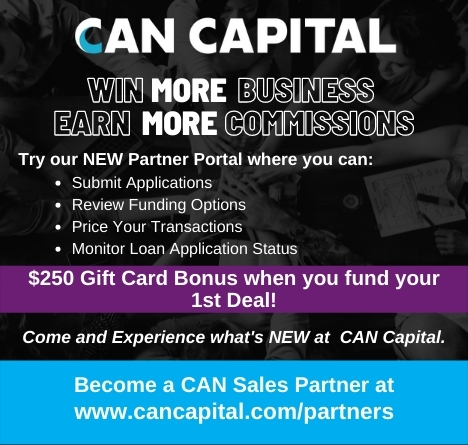 [headlines]
--------------------------------------------------------------
Financing Cannabis Funding Sources
  Many Work with Third Party Originators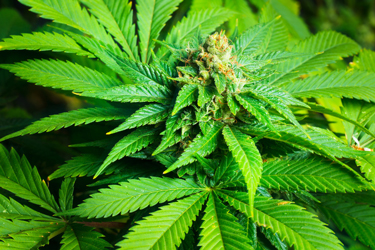 Alliance Commercial Capital
Alternative Finance Network
Cannabis Equipment Leasing
International Financial Services (IFS)
NEC Financial Services
Number One Enterprise
Prime Commercial Lending
Slim Capital
Vertical Companies
XS Equipment Leasing Solutions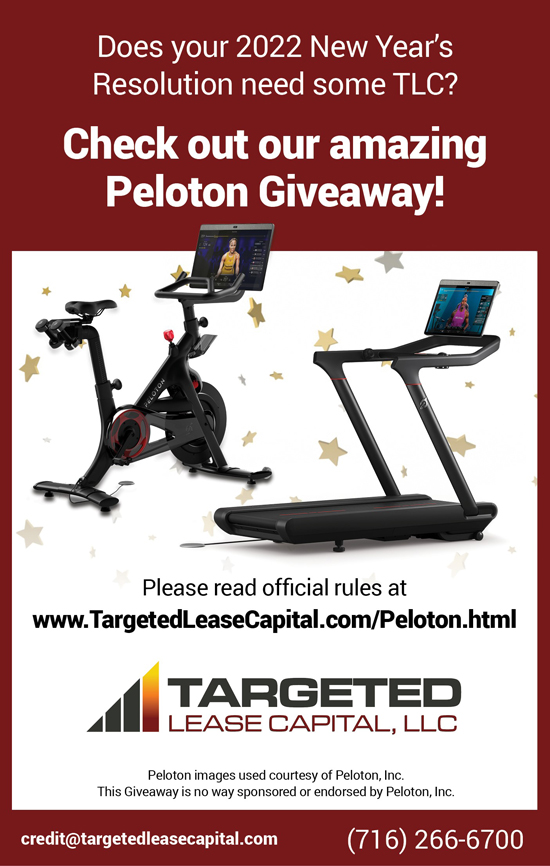 [headlines]
--------------------------------------------------------------
Amazon has Passed 1 Million U.S. Employees
Amazon Employees Per State as of Q4 2021 Map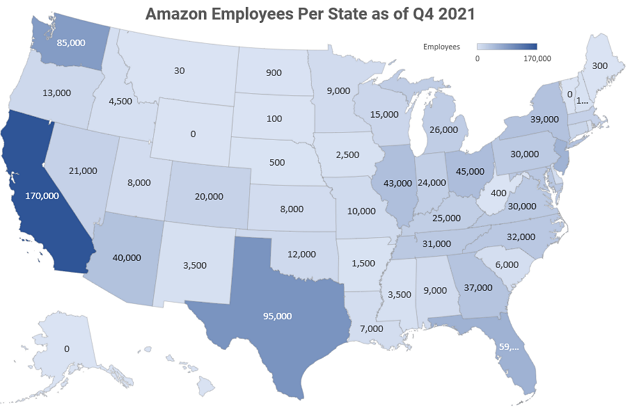 The numbers do not include people who work for Amazon indirectly, such as the drivers who deliver packages as employees of independent companies in Amazon's Delivery Service Partners (DSP) program. Worldwide, the company says there are more than 260,000 drivers working for 3,000 DSP companies.
Amazon's overall growth is all the more remarkable given the broader U.S. labor shortage. Amazon said costs were about $4 billion higher than normal in the fourth quarter due to labor expenses, supply chain constraints and inflation.
Much of the expense comes from higher wages and other costs in company's logistics and distribution network but Amazon this week said it's also more than doubling base pay for tech and corporate workers.
Amazon is growing at a faster rate internationally. Amazon employment outside the United States rose by more than 140,000 people year-over year, or 39%, to more than 500,000 people, by our calculations.
Full Story:
https://www.geekwire.com/2022/amazon-tops-1m-u-s-employees/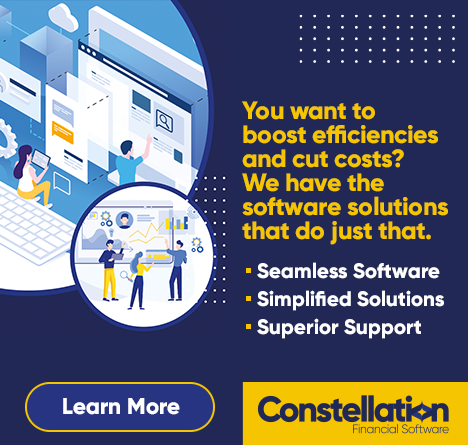 [headlines]
--------------------------------------------------------------
##### Press Release ############################
Crestmark, the Commercial Finance Division
of MetaBank®, Announces Organizational Changes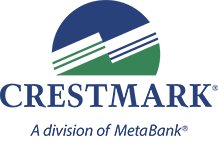 TROY, Mich., — Crestmark, the Commercial Finance Division of MetaBank®, N.A., has announced a series of organizational changes as part of a company-wide initiative to enhance customer experience and improve operational execution.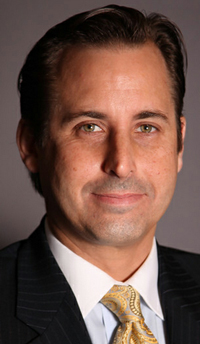 Christopher Soupal, Crestmark Division President, explained, "Refocusing our organizational structure gives us the ability to serve our customers' unique financing needs," said. "As we continue our quest to provide a best-in-class customer experience, we've re-organized the business with the customer at the center, merging business lines to enhance alignment and integration for exceptional customer service and future growth."
Crestmark's Business Credit group and Commercial Capital group have merged to create the newly formed Working Capital Finance business unit. Crestmark was founded on the concept to provide an asset-based lending solution for niche industries with integrity and professionalism. As an important ongoing focus, the shared expertise and range of products align this group for better resource management to accelerate capabilities in meeting new business sector demands.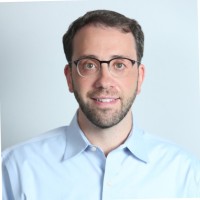 Steve Gross leads the Working Capital Finance business unit on an interim basis. Gross, who has over 35 years of experience in developing structured commercial financing programs in both bank-affiliated and privately held companies, will initially focus on expanded services in helping businesses meet capital needs secured by asset-based lending based on a company's accounts receivable, equipment, and inventory.
Crestmark Equipment Finance and Crestmark Vendor Finance have merged into one Equipment Finance business unit. Equipment finance remains an area of growth for the company, and this realignment increases opportunity for efficiencies, provides synergies between the teams, and allows for improved customer experience across the small and large ticket equipment client base.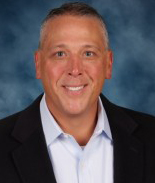 Rick Pierman, previous Equipment Finance business unit president, continues as lead, overseeing the consolidated equipment finance entity. Pierman, with more than 20 years of experience in the equipment finance sector, five years with Crestmark, will focus on synergies of processes and efficient management of capacity in this busy segment.
Crestmark's Government Guaranteed Lending (GGL) group has been renamed Structured Finance. This new name better describes the group's product offerings and aligns with future growth potential. A preferred SBA lender since 2016 and noted by the USDA as a top national lender for 2021 USDA REAP/B&I/CARES programs, this business unit continues to strategically grow the product portfolio to further assist businesses in a tough economy.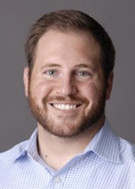 David Menoian remains lead of the newly named Structured Finance group. Menoian will focus on accelerating product diversity and positioning for continued growth to meet the demands within an evolving market. Menoian has been with Crestmark for nine years and has led the group for two years.
Division shared services promotions have also been implemented to positively impact organizational capabilities. These changes provide expanded utilization of resources and align strategic implementation across the company's service model.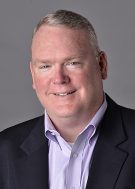 Larry Pearce has been newly appointed as Chief Lending Officer. Pearce is responsible for approving credit for new and existing Commercial Finance clients and will chair the credit approval committees. A veteran of the commercial finance industry, Pearce has been with the company since 2005 and has held senior leadership roles within Crestmark for nearly 10 years.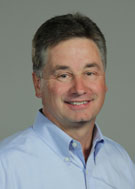 Matt Barbuscak has been named Chief Control Officer. During his more than 35 years in finance he has held positions specific to portfolio management and operations management. Barbuscak will monitor the management of portfolio risk in Commercial Finance, with a focus on client service and expanded organizational growth.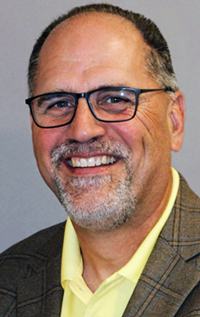 James Farrell has been appointed National Sales Manager. With a goal to improve division product awareness and cross-sell opportunities. Farrell oversees the Working Capital Finance and Equipment Finance sales teams while focusing on strategic initiatives to expand marketplace presence. He has over 25 years of experience as a financial executive in the areas of capital formation and financing, turnaround management, and business development.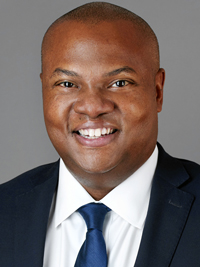 Anthony Sharett, MetaBank President, commented, "The strategic realignment of our Commercial Finance division allows us to deliver flexible capital solutions to our customers when they need it most," said. "We are committed to our vision of financial inclusion for all® and to providing financial access and opportunities to businesses nationwide."
Crestmark, the Commercial Finance division of MetaBank®, N.A., provides innovative financial solutions for businesses nationwide. The MetaBank mission is Financial Inclusion for All® and the company works to increase financial availability, choice, and opportunity for all. Crestmark's financing solutions include asset-based lending, accounts receivable financing, lines of credit, term loans, factoring, government guaranteed lending, machinery/equipment financing and equipment leasing. Crestmark has extensive experience in helping many industries including transportation, manufacturing, staffing, petrochemical, renewable energy, medical receivables, government contractors, hospitality/hotels, insurance agencies, and technology hardware/software. The Crestmark division is headquartered in Michigan, with additional offices in California, Louisiana, Tennessee, and representatives nationwide; and a Canadian foreign representative office. www.crestmark.com
### Press Release ############################

[headlines]
--------------------------------------------------------------
Valentine's Day Special
by Fernando Croce
From "Gone With the Wind" to "Titanic," romance has long played a key role in the magic of movies. With Valentine's Day just around the corner, check out our recommendations for Netflix's collection of romantic favorites, and settle down with a movie to go with the flowers and heart-shaped chocolates.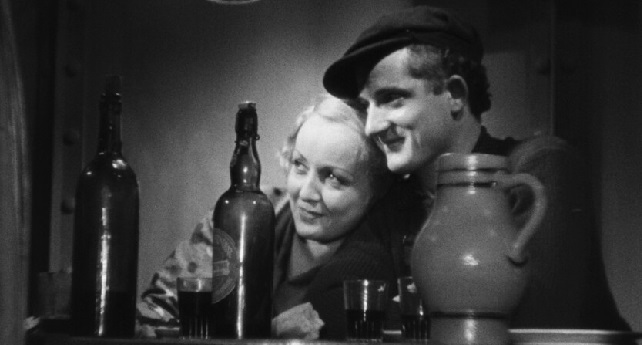 L'Atalante (Jean Vigo, 1934): A remarkable artist who died much too young, French Jean Vigo specialized in the spontaneous, the lyrical and the inventive. All these qualities are amply visible in this marvelous drama, which captures the sublime feeling of being in love. Jean (Jean Dasté) is a young captain who's just married Juliette (Dita Parlo), a village girl. The couple spend their honeymoon in his barge, where Juliette befriends the eccentric Pere Jules (Michel Simon, in a movie-stealing turn). Their happiness is threatened by Jean's jealousy, especially after the couple visit Paris and separate following an argument. A mere synopsis does no justice to the film's playfulness, offhand surrealism and palpable sensuality, which gives the characters' travails a sense of poetry even during their most quotidian moments. With subtitles.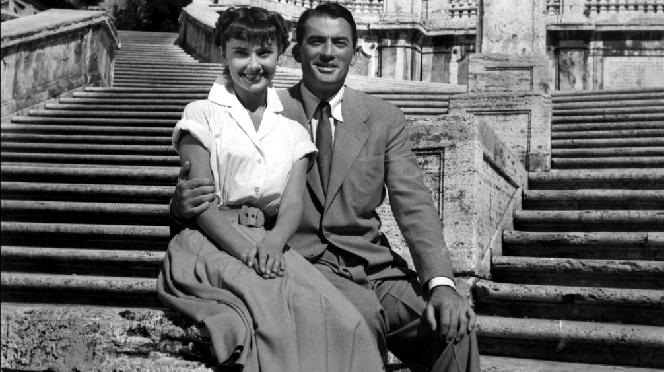 Roman Holiday (William Wyler, 1953): Audrey Hepburn became a star (and won a Best Actress Oscar) in this romantic comedy-drama, which also doubles as a breezy travelogue of the titular Italian city. She plays Princess Anne, who's determined to get away from her royal duties long enough to enjoy her stay in Rome. She bumps into American reporter Joe Bradley (Gregory Peck), who knows a great story when he sees one and swiftly decides to tag along, hoping for an exclusive interview. As the two of them get to know each other while taking in the city's gorgeous sights, love blooms. Better known for intense dramas, both Peck and director William Wyler ("Ben-Hur") reveal a splendid light touch that complements Hepburn's regal charm in this polished, disarming fairy-tale.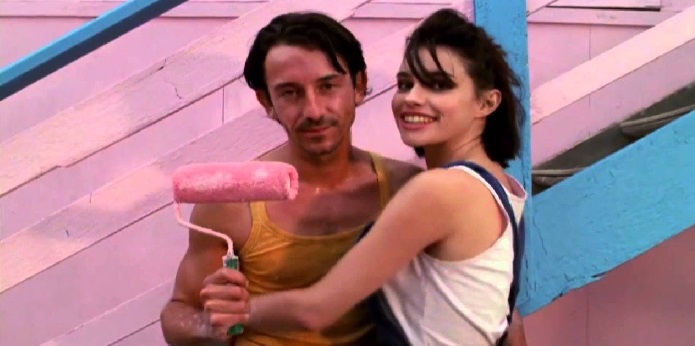 Betty Blue (Jean-Jacques Beineix, 1986): A staple of sexy French art-house hits in the 1980s, Jean-Jacques Beineix ("Diva") charts the tempestuous side of love with this rollicking romantic drama. The eponymous character (played by the extraordinarily volatile Beatrice Dalle) is an impulsive young woman who pushes every emotion to the extreme in her relationship with Zorg (Jean-Hughes Anglade), a laidback aspiring novelist making a living as a painter. Though happy together, the couple is often fractured by Betty's mood swings. Hopeful that Zorg's manuscript will be picked up by publishers, they make plans for the future. As Betty grows more unstable, however, their fragile idyll takes sudden and strange turns. Matching the characters' passions with vivid camerawork, Beineix serves up an unforgettable cocktail of l'amour fou. With subtitles.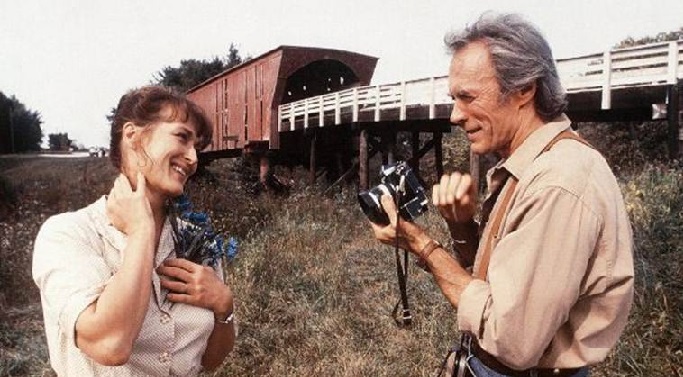 The Bridges of Madison County (Clint Eastwood, 1995): Perennial tough-guy Clint Eastwood switches gears and showcases the tender side of his persona in this first-rate adaptation of the Robert James Waller best-selling novel. Told as a flashback set in the 1960s, the story chronicles the brief yet passionate affair that took place between Francesca (Meryl Streep), an Italian war bride in Iowa, and Robert (Eastwood), a "National Geographic" photographer on assignment in the area. No matter how deeply felt, can their bond last? With warm humor, patience and delicacy, Eastwood's direction depicts the ways in which complex feelings stirred during a brief encounter can fundamentally change people forever. The result is a richly satisfying and gracefully poignant romance that belies its director's reputation for gun-slinging sagas.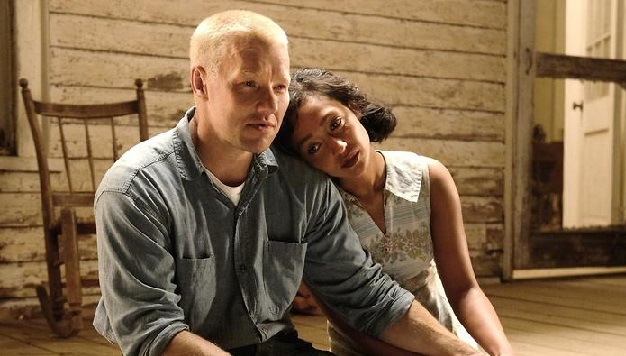 Loving (Jeff Nichols, 2016): Emotion trumps prejudice in this intimate and poignant slice of life, another naturalistic, absorbing tale set in the American South from filmmaker Jeff Nichols ("Mud," "Midnight Special"). Set during the Civil Rights movement, it follows Mildred Loving (Ruth Negga), a Black woman whose marriage to Richard (Joel Hedgerton) brings scandalous reactions in their small Virginian hometown. With interracial relationships still deemed illegal in the 1950s, the couple must endure bigotry that threatens to tear apart the budding family. Can their love stand stronger than fear? The plot sounds like a textbook example of big, preachy prestige releases, yet Nichols and his talented cast instead transform it into a delicate, dignified and deeply human account of emotional struggle and perseverance.
[headlines]
--------------------------------------------------------------
Samoyed/Siberian Husky Mix
San Rafael, California  Adopt-a-Dog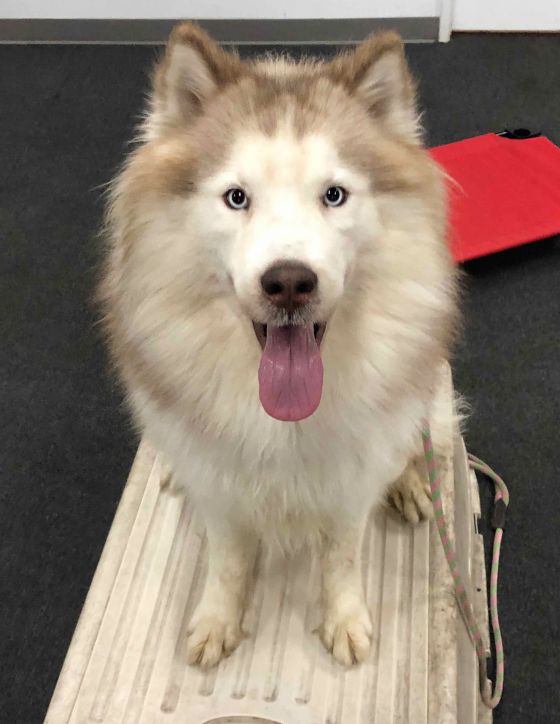 Moses

Male
4 Years old
Large
Medium Coat
Apricot/Beige
House-Trained
Vaccinations up-to-date
Neutered
Good in a Home with Other Dogs
Prefers a Home without Cats
Meet Moses
Beautiful Moses! A sweet sensitive 4 year old boy. When first meeting him he will do the army crawl for belly rubs! His favorite position!! He has a lot of energy but is sweet and allows scratches and lots of attention. He love to play ball and chase it for those chin scratches. He is on the shy side initially, but warms up quickly. Experienced northern breed homes preferred. No Cats or small animals or children.
For more information on how to adopt or foster, please visit our website and fill out the Pre-adoption form to tell us a little about yourself and what your looking for.
https://www.sfsr.org/pre-adoption-form
All of our dogs are spayed/neutered, heart worm tested, and UTD on rabies and all vaccines. They are also fostered in a home environment.

San Francisco Samoyed Rescue
P.O. Box 4215
San Rafael, CA 94903
rescue@sfsr.org
(650) 758-7722
https://www.sfsr.org

Adoption Policy
https://www.sfsr.org/learn

[headlines]
--------------------------------------------------------------
Educated Guess Cabernet Sauvignon 2019 – Napa Valley
By Kevan R. Wilkinson, Leasing News Wine Reviewer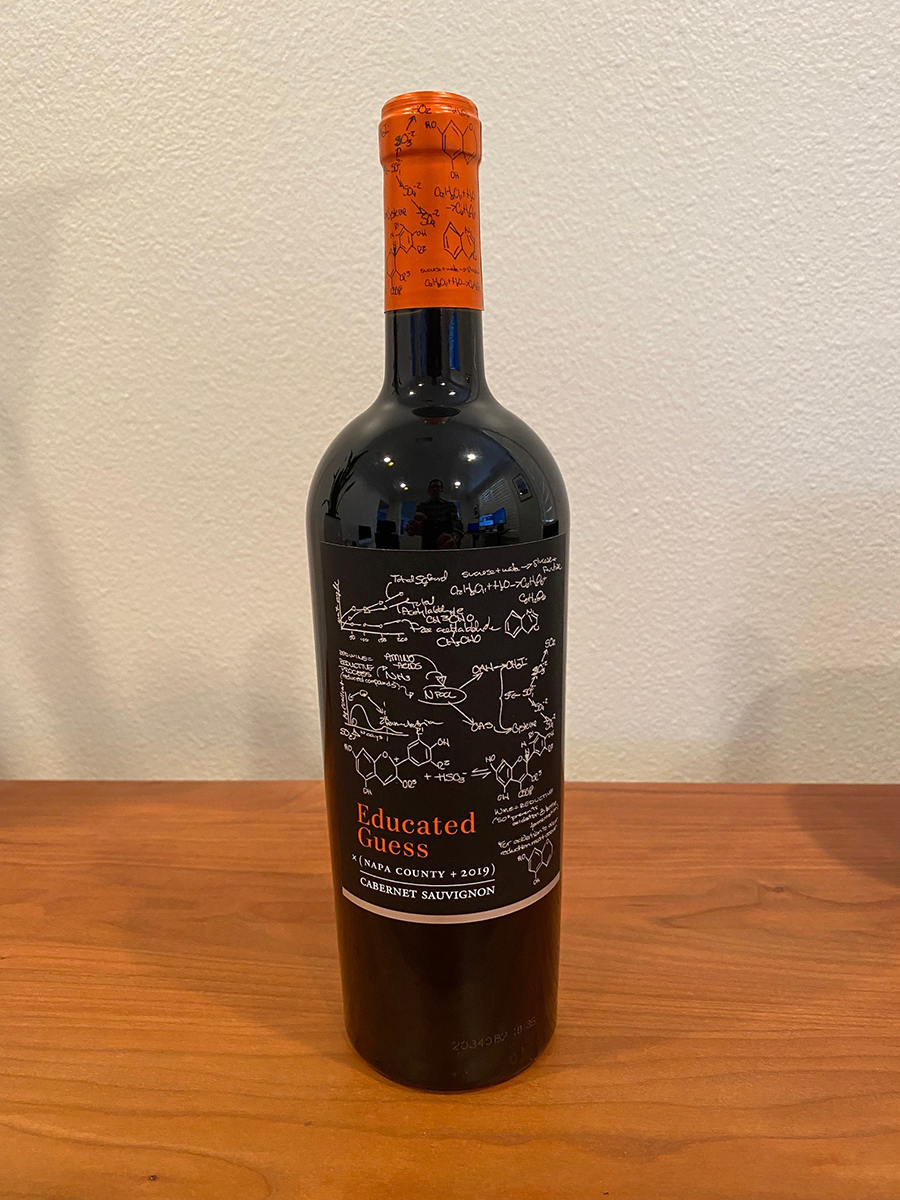 I discovered Educated Guess Cabernet Sauvignon about four years ago while having dinner at a tiny Italian restaurant in Newport Beach, California. The restaurant's wine list lists just 3 or 4 red wines by the glass (and still does to this day) and the Educated Guess sounded interesting. So, I ordered a glass and have been a fan ever since.
I recently uncorked a bottle of the Educated Guess Cabernet Sauvignon 2019 and can report that it is an outstanding wine. It consists of 85% cabernet, 7% merlot, 5% Petit Verdot, and 3% cabernet franc, which create a full-bodied delight packed with dense fruit, tasty cocoa, dark licorice, and toasted oak.
It paired perfectly with the skirt steak and roasted potatoes that my wife and I made for dinner.
I made an "educated guess" in trying this wine (pun intended), and you should, too. It is available online and at most wine stores and grocery stores for $18/bottle.
Kevan R. Wilkinson | Digital Content Manager | BALBOA CAPITAL | kevanrw@balboacapital.com| www.balboacapital.com
Wine Reviews

https://leasingnews.org/Pages/wine_reviews.html
[headlines]
--------------------------------------------------------------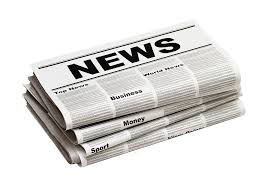 News Briefs---

Access to three US-Canada border crossings
    cut off by trucker protest blockades
https://www.cnn.com/2022/02/10/americas/canada-trucker-protests-covid-thursday/index.html
Bill that would give the U.S. Postal Service
    a major overhaul moves to the Senate
https://www.npr.org/2022/02/10/1079866701/usps-reform-bill
California becomes first U.S. state to hit
    1 million plug-in cars
https://www.mercurynews.com/2022/02/10/california-becomes-the-first-u-s-state-to-hit-1-million-plug-in-cars/
President Biden, USDOT, and USDOE Announce $5 Billion
    for National EV Charging Network
https://www.cnbc.com/2022/02/10/biden-rolls-out-5-billion-to-states-for-electric-vehicle-chargers.html
'Stay-at-home uncle' from North Carolina is
     on 'Jeopardy!' winning streak. Who is he?
https://www.yahoo.com/news/stay-home-uncle-north-carolina-212314824.html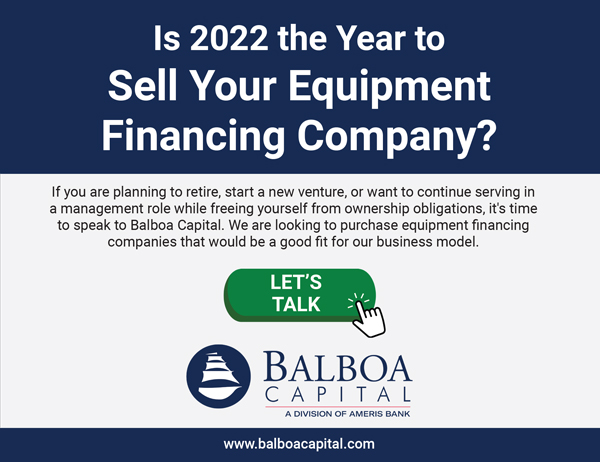 [headlines]
--------------------------------------------------------------


You May Have Missed---
COVID deaths highest in a year as omicron targets
the unvaccinated and elderly
https://www.washingtonpost.com/health/2022/02/08/omicron-deaths-covid/

[headlines]
--------------------------------------------------------------

Sports Briefs---
Rob Gronkowski wants to play alongside this quarterback
    now that Tom Brady is retired
https://www.foxnews.com/sports/rob-gronkowski-wants-play-alongside-quarterback-now-tom-brady-retired
NFL is begging the US's richest black man
     to buy the Denver Broncos, sources say
https://nypost.com/2022/02/10/nfl-begging-robert-f-smith-uss-richest-black-man-to-buy-the-denver-broncos/
49ers' coaching departures: How will Shanahan
     replace McDaniel, Hightower and others?
https://www.mercurynews.com/2022/02/07/how-will-49ers-kyle-shanahan-fortify-coaching-staff-after-key-departures/
Super Bowl single-game records: Will any   
    of these marks be broken in Super Bowl 56?
https://www.usatoday.com/story/sports/nfl/super-bowl/2022/02/01/super-bowl-records-nfl-56/9235631002/
We just said goodbye to Tom Brady,
     and he's already talking about a comeback?
https://www.bostonglobe.com/2022/02/09/sports/we-just-said-goodbye-tom-brady-hes-already-talking-about-comeback/?p1=HP_Feed_ContentQuery
Texans HC Lovie Smith unlikely to add defensive
     coordinator to staff, plans to call plays in 2022
https://www.theredzone.org/Blog-Description/EntryId/20922/Texans-HC-Lovie-Smith-unlikely-to-add-defensive-coordinator-to-staff--plans-to-call-plays-in-2022
Watch: Nathan Chen's near-perfect skate
    wins long-sought Olympic gold
https://www.pressdemocrat.com/article/sports/nathan-chens-near-perfect-skate-wins-long-sought-olympic-gold/
[headlines]
--------------------------------------------------------------


California Nuts Briefs---

Silicon Valley, Santa Clara County, isn't following California
    in lifting its mask mandate. Here's why
https://www.sfchronicle.com/health/article/Why-the-Bay-Area-s-biggest-county-isn-t-16845087.php
Tax cuts for restaurants, other small businesses
     on the way under fast-tracked California law
https://www.sacbee.com/news/politics-government/capitol-alert/article258215948.html?ac_cid=DM604752&ac_bid=-1104176160
California becomes first U.S. state to hit
    1 million plug-in cars
https://www.mercurynews.com/2022/02/10/california-becomes-the-first-u-s-state-to-hit-1-million-plug-in-cars/
PG&E is planting wires underground to reduce
    California wildfire risk. How much will it cost?
https://www.sacbee.com/news/california/fires/article258249655.html#storylink=mainstage_card5
Yelp declares the best pizza in America
    is in the San Francisco  Bay Area (sorry, NYC)
https://www.sfgate.com/food/article/Yelp-says-best-pizza-is-Cheese-Board-16849124.php?IPID=SFGate-HP-CP-Spotlight

[headlines]
--------------------------------------------------------------
"Gimme that wine"


California North Coast grape harvest from 2021
     bounces back from previous year plagued by wildfires
https://www.pressdemocrat.com/article/business/north-coast-grape-harvest-from-2021-bounces-back-from-previous-year-plagued/
Napa entrepreneur launches Field Blends
    wine region travel tours
https://www.northbaybusinessjournal.com/article/industrynews/napa-entrepreneur-launches-field-blends-wine-region-travel-tours/
Grape Prices Surged in 2021: Average red wine grape prices
   rose 32 percent while white wine grape prices were up 19.7 percent.
https://www.winebusiness.com/news/article/255691


"Gimme that Wine"
http://www.youtube.com/watch?v=EJnQoi8DSE8
Free Wine App
https://www.nataliemaclean.com/mobileapp/

Wine Prices by vintage
http://www.winezap.com
http://www.wine-searcher.com/
[headlines]
----------------------------------------------------------------
This Day in History
      1751 - The first hospital to open in the United States was the Pennsylvania Hospital, opened in Philadelphia, PA, through the efforts of Benjamin Franklin and Dr. Thomas Bond. A temporary hospital was erected in 1751 in a private house on High (now Market) Street before the permanent building opened on February 11, 1752. This was the first hospital to give free treatment to the poor and to offer humane treatment to the insane.
1790 - Pennsylvania Society of Friends petition Congress to emancipate slaves.
1801 - President elected by the House of Representatives. The House of Representatives started debating who would be president. After the election of 1800, the electoral vote stood as follows: Thomas Jefferson 72, Aaron Burr 73, John Adams 65, Charles Cotesworht Pinckney 64, and John Jay 1. It was quite a debate with Alexander Hamilton working behind the scenes to elected Thomas Jefferson. Hamilton detested Burr and his principals, whose dislike for each other led Aaron Burr to challenge him to a pistol duel on July 11, 1804. There were 35 ballots, all deadlocked as each state had one vote. On the 36th ballot, February 17, barely two weeks before a new president was to be inaugurated, Jefferson was elected President. Delaware and South Carolina cast blank ballots, with the result that the vote was 10 states for Jefferson and 4 for Burr. Aaron Burr was elected vice-president.
1805 - Sacajawea gives birth to Jean-Baptist Charbonneau while leading Lewis & Clark Expedition. Mother and son both were invaluable to the expedition. As hoped, Sacagawea's services as a translator played a pivotal role in securing horses from the Shoshone. Jean Baptiste's presence also proved unexpectedly useful by helping to convince the Indians the party encountered that their intentions were peaceful-no war party, the Indians reasoned, would bring along a mother and infant. When the Corps of Discovery returned east in 1805, Charbonneau, Sacagawea, and Jean Baptiste resumed the fur-trading life. Little is known of Sacagawea's subsequent fate, though a fur trader claimed she died of a "putrid fever" in 1812 at a Missouri River trading post. True to a promise he had made to Sacagawea during the expedition, Clark paid for Jean Baptiste's education at a St. Louis Catholic academy and became something of an adoptive father to the boy. A bright and charismatic young man, Jean Baptiste learned French, German, and Spanish, hunted with noblemen in the Black Forest of Germany, traveled in Africa, and returned to further explore the American West. He died in 1866 en route to the newly discovered gold fields of Montana.
    1808 - Judge Jesse Fell experimentally burned anthracite coal to keep his Wilkes-Barre, Pennsylvania home warm on this winter day. He showed how cleanly and cheaply the coal burned as heating fuel. As a result, that area of northeast Pennsylvania would become an important coal mining area for generations. Those who came to the area to work the coal mines were called 'coal crackers.'
    1811 - President Madison prohibits trade with Britain for 3rd time in 4 years. On June 1, 1812, he asked Congress to declare war. The young Nation was not prepared to fight; its forces took a severe trouncing. The British entered Washington and set fire to the White House and the Capitol. But a few notable naval and military victories, climaxed by Gen. Andrew Jackson's triumph at New Orleans, convinced Americans that the War of 1812 had been gloriously successful. An upsurge of nationalism resulted. The New England Federalists who had opposed the war and who had talked secession, were so thoroughly repudiated that Federalism disappeared as a national party.
http://www.whitehouse.gov/history/presidents/jm4.html
http://courses.smsu.edu/ftm922f/Documents/madBritdoctrine.htm
    1812 - Massachusetts governor Elbridge Gerry signed a law changing the state's electoral boundaries to ensure a Republican majority. One grotesquely shaped new district, described as looking like a salamander, results in the coining of the word gerrymander. The move gave rise to the term "gerrymandering."
    1836 - Mount Holyoke Seminary, the first woman's college in the U.S. is chartered at South Hadley, Massachusetts.
1847 - Birthday of Thomas Edison (d. 1931), Milan, OH.  American inventive genius and holder of more than 1,200 patents (including the incandescent electric lamp, phonograph, electric dynamo and key parts of many now-familiar devices such as the movie camera, telephone transmitter, etc.). Edison said, "Genius is 1 percent inspiration and 99 percent perspiration." His birthday is now widely observed as Inventor's Day.
    1854 - San Francisco Gas Company turned on first coal gas lamps tonight. The occasion was celebrated at a grand banquet at the Oriental Hotel. The gas illuminated 86 lamps and the Metropolitan Theatre.
1856 - President Franklin Pierce warns "border ruffians' and the Free State men in Kansas to stop fighting. In May 1854, the Missouri Compromise, which had stated that slavery would not extend above the 36'30" line, was repealed in favor of Stephen Douglas' Kansas-Nebraska. Compromise which held that popular sovereignty in each territory would decide the slavery issue. Pro-slavery Missourians flooded into Kansas and eventually there were two governments in Kansas Territory, each outlawing the other.
1861 - The US House unanimously passed a resolution guaranteeing noninterference with slavery in any state.
    1882 - Birthday of Joe Jordan (d. 1971), piano player, songwriter, Cincinnati, OH
http://www.jass.com/jordan.html
http://www.trachtman.net/ragtime/classicpianorags.htm
1889 - First female Episcopal Bishop. The presiding bishop of the Episcopal Church, Bishop Edmond L. Browning, consecrated the reverend Barbara Clementine Harris a bishop of the Episcopal Church.
1899 - Perhaps the greatest of all arctic outbreaks commenced on this date. The temperature plunged to 61 degrees below zero in Montana. At the same time a "Great Eastern Blizzard" left a blanket of snow from Georgia to New Hampshire. The state of Virginia took the brunt of the storm, with snowfall totals averaging 30 to 40 inches.
1890 - President Benjamin Harrison orders 11 million acres of Sioux Reservation territory open for settlement. This will eventually lead to a revitalization movement known as the "Ghost Dance" that sprang up among the Sioux Indians of the western plains. These rituals held that an Indian Spirit soon would destroy the whites and return stolen lands. Federal troops will confront a band of Sioux, a non-violent group who had left the reservation fearful of being caught up in the Indian awakening, at Wounded Knee in the Dakota badlands. In this last battle waged on December 29, 1890, the U.S. Army massacred 150 Sioux men, women, and children; only 25 soldiers were killed. With the battle of Wounded Knee and the final distribution of Indian lands, the frontier era of American history had finally passed.
1899 - -15ºF (-26ºC), Washington DC (district record)
1899 - -61ºF (-52ºC), Montana (record low temperature in this century, lowest to date.    
    1908 - Birthday of Philip Dunne (d. 1992), New York, NY. American screenwriter. In 1947, he joined directors John Huston and William Wyler to found the Committee for the First Amendment which campaigned against the "blacklisting" in Hollywood of anyone suspected of being a communist by the House Un-American Activities Committee. He was also a founder of the Screen Writers Guild.
1910 - Birthday of singer, guitarist, arranger John Mills, Jr. (d. 1967) of the Mills Brothers, Piqua, OH.
http://www.themillsbrothers.com/
http://www.themillsbrothers.com/phototour.htm
http://www.nextag.com/serv/main/buyer/productm.jsp?
product=3184022&template=dec6
    1913 - IWW (Industrial Workers of the World) leads rubber strike in Akron, Ohio. The Akron Rubber Workers will do it again in 1936-37, at the General Tire Company of Akron, scene of the first sit-down strike in rubber. The first major strike, in 1913, represented an end of innocence. The action, which included workers from all of Akron's rubber shops, began after the introduction of machinery that made tires easier to build and resulted in lower piece rates for the workers. The strike was loosely directed by the Industrial Workers of the World, a radical group nicknamed the "Wobblies." It lasted more than five weeks. The workers made no gains -- they didn't even manage to shut down the rubber shops. The strike served chiefly to disillusion company executives.
1914 - Birthday of guitarist Josh White (d. 1969), Greenville, SC
http://www.spartacus.schoolnet.co.uk/USAwhiteJ.htm
http://www.folkways.si.edu/40081.htm
http://www.umass.edu/umpress/fall_00/wald.html
(he was one of my late father's favorite folksingers along with "Leadbelly" that I can remember his playing when I was very small, maybe five years old.)
1914 - Birthday of song writer Matt Dennis (d. 2002), Seattle. Wrote "Angel Eyes," "Everything Happens to Me," "Will You Still Be Mine?"
http://www.melbay.com/authors/denn.html
http://www.amazon.com/exec/obidos/ASIN/B000056314/
ref=pd_sxp_f/102-2783041-0221764
1916 - Black feminist and civil-rights activist Flo Kennedy (d. 2000) is born in Kansas City, Missouri. As a lawyer, Kennedy represented Billie Holiday, Charlie Parker and H. Rap Brown. In 1966, she founded the Media Workshop to confront racism in media and advertising. In 1972, she forms the Feminist Party and files an Internal Revenue Service complaint alleging that the Catholic Church violates tax-exempt requirements by spending money to influence political decisions. Kennedy describes herself (quote)"I'm just a loud-mouthed middle-aged colored lady . . .and a lot of people think I'm crazy. Maybe you do too, but I never stop to wonder why I'm not like other people. The mystery to me is why more people aren't like me."
http://rwor.org/a/v22/1090-99/1095/flo_kennedy.htm
http://www.writetools.com/women/stories/kennedy_flo.html
http://www.amazon.com/exec/obidos/ASIN/0131523716/avse
1916 – Emma Goldman was arrested as she was about to give a public lecture on birth control.  Although the nation's attitude toward the topic seemed to be liberalizing, Goldman was charged with violating the Comstock Law which prohibited the dissemination of "obscene, lewd, or lascivious articles," which authorities defined as including information relating to birth control. Refusing to pay a $100 fine, Goldman spent two weeks in a prison workhouse, which she saw as an "opportunity" to reconnect with those rejected by society.
1918 - Birthday of country music publisher Wesley Rose (d. 1990). Wesley and his father Fred are credited with demolishing the barriers between pop and country music by successfully selling the songs of Hank Williams in the pop market. When Williams wrote "Cold, Cold Heart," Wesley Rose traveled from Nashville to New York to try to sell the song. The only person who would listen to him was Mitch Miller, director of pop music at Columbia Records. Miller gave the song to an aspiring young singer named Tony Bennett. Bennett's 1951 recording of "Cold, Cold Heart" sold a million copies.
1919 - Seattle General Strike ends after a five-day general work stoppage by more than 65,000 workers. Dissatisfied workers in several unions began the strike to gain higher wages after two years of World War I wage controls. Most other local unions joined the walkout. Although the strike was non-violent and lasted less than a week, government officials, the press, and much of the public viewed the strike as a radical attempt to subvert American institutions.  Some raised alarm by calling it the work of Bolsheviks and other radicals inspired by "un-American" ideologies, making it the first concentrated eruption of the anti-left hysteria that characterized the Red Scare of 1919 and 1920.  Harvey O'Connor's sympathetic "Revolution in Seattle" remains the best book on this event.
http://www.amazon.com/exec/obidos/ASIN/0939306018/inktomi-bkasin-20/002-5861649-1425657
Another perspective: Howard Zinn's "People's History of the U.S. Seattle General Strike."
http://free.freespeech.org/americanstateterrorism/books/PeoplesHistory.html
http://faculty.washington.edu/gregoryj/strike/
http://www.washington.edu/uwired/outreach/cspn/curcan/main.html
http://flag.blackened.net/revolt/hist_texts/seattle1919.html
1935 - Birthday of singer Gene Vincent, born Vincent Eugene Craddock (d. 1971), in Norfolk, Virginia. He was signed by Capitol Records as an answer to Elvis Presley, and his career was launched in 1957 with "Be Bop a Lula." Vincent is supposed to have written the song after reading a Little Lulu comic book. He had only two major hits, then began drinking heavily. A comeback attempt in the late '60s failed, and Gene Vincent died of a bleeding ulcer. He was only 36.
http://www.rockabillyhall.com/index2.html
http://www.rockabillyhall.com/gvbebop.html
http://www.cybernemo.com/les-claviers/partoches/Gene%20Vincent.doc
http://www.webspawner.com/users/GeneVincent/
http://perso.wanadoo.fr/rockin.paul/gene.htm
1937 - United Auto Workers sit-down victory in Flint, Michigan, forcing General Motors to recognize them. The 40-day action at Fisher Body Plant Number One is the longest sit-down strike in history. Employees inside are protected by 5,000 armed workers circling the plant. After police tear-gas attacks, workers fight back with fire hoses. Gunfire wounds 13 workers, but the police are driven back. By the time the National Guard arrives, the strike spreads to GM plants across the nation.
http://community-2.webtv.net/uhhuhdotcom/diaryofasitdowner/page5.html
http://bss.sfsu.edu/tygiel/Hist427/1930sphotos/flintsitdownstrike.htm
http://www.uaw2166.org/flint.html
1938 - Larry Clinton Band with Bea Wain records "Martha."
1939 - Birthday of pop songwriter Gerry Goffin (d. 2014), Brooklyn. Goffin has been the lyricist for dozens of pop, rock and soul hits, many of them written with Carole King, his former wife. Among the hits the duo wrote were "The Locomotion" for Little Eva, "Up on the Roof" for the Drifters and "One Fine Day" for the Chiffons. A note for trivia buffs - Little Eva was Goffin's and King's babysitter at the time of her hit, 1963.
1940 - Birthday of singer Bobby (Boris) Pickett (d. 2007), Somerville, MA.  His novelty "Monster Mash" was a number-one hit in 1962. The track re-entered the U.S. charts twice, in August 1970, and again in May 1973, when it reached the #10 spot. It remains a Halloween staple.
http://www.classicbands.com/boris.html
http://www.themonstermash.com/mmdex.html
http://www.themonstermash.com/cgi-bin/store/agora.cgi?cart_id=K90m3W.a4873*Ho5ewWHj7
sHz.a4873*3C1zVI&product=Music
1941 - Birthday of Brazilian musician and singer Sergio Mendes.
http://www.spaceagepop.com/mendes.htm
1943 - General Eisenhower was officially designated as the Supreme Allied Commander of the Allied Expeditionary Force (SHAEF), serving in a dual role until the end of hostilities in Europe in May 1945.  He was charged in these positions with planning and carrying out the Allied assault on the coast of Normandy, France in June 1944 under the code name Operation Overlord, the liberation of Western Europe and the invasion of Germany.
    1944 - Birthday of drummer Martin Drew (d. 2010), Northampton, England
http://www.drummerworld.com/drummers/martin%20drew.html
http://homepages.tesco.net/~martindrew/
http://www.p2c2e.freeserve.co.uk/mdbiog.html
http://www.317x.com/albums/m/sergiomendes/card.html
1945 - Yalta Agreement: President Franklin D. Roosevelt, British Prime Minister Winston Churchill and Soviet leader Joseph Stalin signed an agreement at Yalta, a Soviet city of the Black Sea in the Crimea. The agreement contained plans for new blows at the heart of Germany and for occupying Germany at the end of the war. It also called for a meeting in San Francisco to draft a charter for the United Nations.
1945 - DAHLGREN, EDWARD C., Medal of Honor.
Rank and organization: Second Lieutenant (then Sergeant), U.S. Army, Company E, 142d Infantry, 36th Infantry Division. Place and date: Oberhoffen, France, 11 February 1945. Entered service at: Portland, Maine. Birth: Perham, Maine. G.O. No.: 77, 10 September 1945. Citation: He led the 3d Platoon to the rescue of a similar unit which had been surrounded in an enemy counterattack at Oberhoffen, France. As he advanced along a street, he observed several Germans crossing a field about 100 yards away. Running into a barn, he took up a position in a window and swept the hostile troops with submachine gun fire, killing 6, wounding others, and completely disorganizing the group. His platoon then moved forward through intermittent sniper fire and made contact with the besieged Americans. When the 2 platoons had been reorganized, Sgt. Dahlgren continued to advance along the street until he drew fire from an enemy-held house. In the face of machine pistol and rifle fire, he ran toward the building, hurled a grenade through the door, and blasted his way inside with his gun. This aggressive attack so rattled the Germans that all 8 men who held the strongpoint immediately surrendered. As Sgt. Dahlgren started toward the next house, hostile machinegun fire drove him to cover. He secured rifle grenades, stepped to an exposed position, and calmly launched his missiles from a difficult angle until he had destroyed the machinegun and killed its 2 operators. He moved to the rear of the house and suddenly came under the fire of a machinegun emplaced in a barn. Throwing a grenade into the structure, he rushed the position, firing his weapon as he ran; within, he overwhelmed 5 Germans. After reorganizing his unit he advanced to clear hostile riflemen from the building where he had destroyed the machinegun. He entered the house by a window and trapped the Germans in the cellar, where he tossed grenades into their midst, wounding several and forcing 10 more to surrender. While reconnoitering another street with a comrade, he heard German voices in a house. An attack with rifle grenades drove the hostile troops to the cellar. Sgt. Dahlgren entered the building, kicked open the cellar door, and, firing several bursts down the stairway, called for the trapped enemy to surrender. Sixteen soldiers filed out with their hands in the air. The bold leadership and magnificent courage displayed by Sgt. Dahlgren in his heroic attacks were in a large measure responsible for repulsing an enemy counterattack and saving an American platoon from great danger.
    1946 - Top Hits
Symphony - The Freddy Martin Orchestra (vocal: Clyde Rogers)
I Can't Begin to Tell You - Bing Crosby with the Carmen Cavallaro Orchestra
Let It Snow - Vaughn Monroe
Guitar Polka - Al Dexter
1948 - U.S. Senate Chaplain Peter Marshall prayed: 'We ask Thee not for tasks more suited to our strength, but for strength more suited to our tasks.'
1950 - "Rag Mop" by The Ames Brothers hit #1
http://www.leoslyrics.com/listlyrics.php?sid=PK©'DK7f
http://www.dirtywater.com/a2z/a/amesbros/
http://www.singers.com/jazz/vintage/ames.html
1953 - Chris Connor, with the Stan Kenton Band, cuts "And the Bull Walked Around, Ole."
    1954 - -70 degrees, Rogers Pass, MT. Perhaps the greatest of all arctic outbreaks commenced on this date. At the same time a "Great Eastern Blizzard" left a blanket of snow from Georgia to New Hampshire. The state of Virginia took the brunt of the storm, with snowfall totals averaging 30 to 40 inches.
    1954 - Top Hits
Oh! My Pa-Pa - Eddie Fisher
Make Love to Me - Jo Stafford
Young-at-Heart - Frank Sinatra
Bimbo - Jim Reeves
    1956 - For his third appearance on CBS' "Dorsey Brothers Stage Show," Elvis Presley is finally permitted to perform "Heartbreak Hotel."
1956 - Birthday of jazz violinist Didier Lockwood (d. 2018), Calais, France
http://www.ejn.it/mus/lockwood.htm
http://www.jazzvalley.com/musician/didier.lockwood
1958 - The first African-American woman hired as a flight attendant was Ruth Carol Taylor, a graduate nurse from Ithaca, NY, who made her first flight from Ithaca to New York City on Mohawk Airlines.
    1960 - Water Closet Incident: Jack Paar, then host of "The Tonight Show," walked out of his late-night TV show. The incident was prompted by NBC's censoring of a slightly off-color "water closet" joke the previous night. After a meeting with the network officials, Paar agreed to return to the show on March 7.
1961 - Robert C Weaver sworn in as Administrator of the Housing and Home Finance Agency with the highest federal post by an African American.
1962 - Birthday of singer Sheryl Crow, Kennett, MO.
http://www.sherylcrow.com/
1962 - Top Hits
Peppermint Twist - Joey Dee & The Starliters
Duke of Earl - Gene Chandler
Norman - Sue Thompson
Walk on By - Leroy Van Dyke
1963 - The Beatles record "I Saw Her Standing There," "Boys," "Do You Want to Know a Secret," "There's a Place," "Twist and Shout" and other songs for their first British album, "Please Please Me," at EMI's Abbey Road studios in London. The session lasts 14 hours despite John Lennon's cold.
1964 - Fresh from their first appearance on CBS' "Ed Sullivan Show," the Beatles leave for Washington, DC in a snow storm in order to give their first US live performance at the Washington Coliseum, with opening acts Tommy Roe, the Caravelles, and the Chiffons. Yet another press conference is given before the show. The performance -- "Roll Over Beethoven," "From Me to You," "I Saw Her Standing There," "This Boy," "All My Loving," "I Wanna Be Your Man," "Please Please Me," "Till There Was You," "She Loves You," "I Want to Hold Your Hand," "Twist and Shout," and "Long Tall Sally" -- is also filmed by CBS for closed-circuit broadcast.  Because of the stage setup, the band is forced to move its equipment three separate times in order to give everyone in the audience a chance to see them. Afterwards, the group head to a masked ball at the city's British Embassy and then back to their rooms at the Shoreham Hotel. During the party, an unidentified woman cuts off a lock of Ringo's hair without asking him. Meanwhile, British PM Sir Alec Douglas-Home decides to cancel his trip to the ball for fear of being upstaged by the group.
    1966 - Willie Mays became the highest-paid baseball player in both leagues when he signed a two-year contract with the San Francisco Giants for an estimated salary of $130,000 a year.
1967 - The Monkees saw their second album, "More of The Monkees" leap from position 122 to number 1. The Fabricated Four only provided the vocals and were backed by some of the finest studio musicians around, like Glen Campbell and Neil Sedaka. The L.P. contained the hits, "I'm a Believer" and "(I'm Not Your) Steppin' Stone" and was produced by Carole King, Carole Bayer Sager, Tommy Boyce and others. After being pressured by the press, The Monkees announced they'll play their own instruments on all future recordings.
    1967 - The Turtles release their biggest hit, "Happy Together," which will reach #1 in the US in March.
1968 - The Bubble Gum music craze gets its start when "Simon Says" by The 1910 Fruitgum Company enters the US record charts, where it will reach number 4. Over the next year and a half, the group will have four more Top 40 hits.
1968 - Peggy Fleming wins Olympics figure skating gold medal, Grenoble, France.
http://espn.go.com/abcsports/wwos/peggyfleming.html
http://www.peggyfleming.net/
1968 - In New York, the new 20,000 seat Madison Square Garden officially opened, making it the fourth arena to be named Madison Square Garden. The arena for sports and entertainment opened with a gala hosted by Bob Hope and Bing Crosby.
1969 - BENNETT, THOMAS W., Medal of Honor.
Rank and organization: Corporal, U.S. Army, 2d Platoon, Company B, 1st Battalion, 14th Infantry. Place and date: Chu Pa Region, Pleiku Province, Republic of Vietnam, 9-11 February 1969. Entered service at: Fairmont, W. Va. Born: 7 April 1947, Morgantown, W. Va. Citation: For conspicuous gallantry and intrepidity in action at the risk of his life above and beyond the call of duty. Cpl. Bennett distinguished himself while serving as a platoon medical aidman with the 2d Platoon, Company B, during a reconnaissance-in-force mission. On 9 February the platoon was moving to assist the 1st Platoon of Company D which had run into a North Vietnamese ambush when it became heavily engaged by the intense small arms, automatic weapons, mortar and rocket fire from a well-fortified and numerically superior enemy unit. In the initial barrage of fire, 3 of the point members of the platoon fell wounded. Cpl. Bennett, with complete disregard for his safety, ran through the heavy fire to his fallen comrades, administered life-saving first aid under fire and then made repeated trips carrying the wounded men to positions of relative safety from which they would be medically evacuated from the battle position. Cpl. Bennett repeatedly braved the intense enemy fire moving across open areas to give aid and comfort to his wounded comrades. He valiantly exposed himself to the heavy fire in order to retrieve the bodies of several fallen personnel. Throughout the night and following day, Cpl. Bennett moved from position to position treating and comforting the several personnel who had suffered shrapnel and gunshot wounds. On 11 February, Company B again moved in an assault on the well-fortified enemy positions and became heavily engaged with the numerically superior enemy force. Five members of the company fell wounded in the initial assault. Cpl. Bennett ran to their aid without regard to the heavy fire. He treated 1 wounded comrade and began running toward another seriously wounded man. Although the wounded man was located forward of the company position covered by heavy enemy grazing fire and Cpl. Bennett was warned that it was impossible to reach the position, he leaped forward with complete disregard for his safety to save his comrade's life. In attempting to save his fellow soldier, he was mortally wounded. Cpl. Bennett's undaunted concern for his comrades at the cost of his life above and beyond the call of duty are in keeping with the highest traditions of the military service and reflect great credit upon himself, his unit, and the U.S. Army.
1970 - 10.38" of rainfall, Mt Washington, NH (state 24-hour record)
http://americasroof.com/nh.html
1970 - Top Hits
Venus - The Shocking Blue
Thank You (Falettinme Be Mice Elf Again)/Everybody is a Star - Sly & The Family Stone
I'll Never Fall in Love Again - Dionne Warwick
A Week in a Country Jail - Tom T. Hall
1970 - "Variety" reported this day that Walt Disney had secretly taken its movie, "Song of the South," out of circulation back in 1958. Originally released in 1946, the live-action/animated flick featuring Brer Fox, Brer Rabbit, Brer Bear, Uncle Remus and kids, Johnny and Ginny, won an Academy Award in 1947 for the song, "Zip-A-Dee-Doo-Dah". James Baskett won an Oscar for his Uncle Remus role. "Variety" said "Song of the South" was pulled because of ...racist attitudes reflected in the Negro roles in the film.
1975 - The movie, "Shampoo," opened. Warren Beatty, Julie Christie, Goldie Hawn, Jack Warden, Lee Grant (who won an Oscar for Best Supporting Actress), Tony Bill, William Castle and Howard Hesseman starred. And, making her film debut a year before "Star Wars" made her famous: Carrie Fisher.
1977 - Clifford Alexander Jr. becomes the first African American Secretary of the Army.
http://www.army.mil/CMH-PG/books/Sw-SA/Alexander.htm
http://www.africanpubs.com/Apps/bios/1004AlexanderClifford.asp?pic=none
http://www.pfdf.org/leaderbooks/alexanderc/
1977 - 20.2kg lobster caught off Nova Scotia (heaviest known crustacean in this century. Settlers in the United States report catching 25lb lobsters off the coast of Maine and Massachusetts as "common"). The first thanksgiving with the Indians was mainly fish and shellfish. Lobster was so common it was considered poor man's food and served indentures servants until they rebelled that they did not want it more than three times a week.
http://octopus.gma.org/lobsters/allaboutlobsters/lobsterhistory.html
http://www.parl.ns.ca/projects/lobster/history.htm
http://octopus.gma.org/lobsters/allaboutlobsters/lobsterhistory.html
http://octopus.gma.org/lobsters/allaboutlobsters/society.html
    1978 - Top Hits
Stayin' Alive - Bee Gees
(Love Is) Thicker Than Water - Andy Gibb
Just the Way You Are - Billy Joel
I Just Wish You Were Someone I Love - Larry Gatlin with Brothers & Friends
    1978 - Native Americans began The Longest Walk, a march from Alcatraz Island in San Francisco Bay to Washington, D.C. The Walk was intended to be a reminder of the forced removal of American Indians from their homelands across the continent, and drew attention to the continuing problems plaguing the Indian community, particularly joblessness, lack of health care, education and adequate housing.   
http://www.lovehaight.org/alcatraz.html
http://www.prisontourism.net/aboutalcatraz.html
1979 - "Elvis," a biography of the late singer, was shown on ABC television. The program won the largest share of the audience in competition with the blockbuster films "Gone with the Wind" and "One Flew Over the Cuckoo's Nest" shown on the other networks.
1979 - Birthday of Brandy Norwood, McComb, MS.  Grammy Award-winning singer: "The Boy Is Mine" [w/Monica: 1999]; "I Wanna Be Down," "Baby," "Best Friend," "Brokenhearted," "Sittin' Up in My Room," "Never S-A-Y Never," "Top of the World," "Have You Ever?," "Almost Doesn't Count," "U Don't Know Me (Like U Used To)," "What About Us?"
1982 - ABC-TV's presentation of "The Winds of War," the miniseries, came to an end. The 18-hour miniseries totaled $40 million in production costs, and, to that time, was the most-watched television program in history; topping another ABC presentation, Alex Haley's "Roots." An estimated 140 million people watched one or more nights of the program.
1983 - The Rolling Stones documentary, "Let's Spend the Night Together," directed by Hal Ashby, opens in New York during the city's heaviest snowstorm this century. The Middle Atlantic Coast States and southern New England were in the midst of a major snowstorm. In Pennsylvania, the storm produced 21 inches at Philadelphia, 24 inches at Harrisburg, and 25 inches at Allentown, establishing record 24-hour totals and single storm totals for those locations. New York City received 22 inches of snow, and 35 inches was reported at Glen Gary, located in the Blue Ridge Mountains of West Virginia. Windsor Locks, CT received a record 19 inches of snow in 12 hours. The storm resulted in forty-six deaths, thirty-three of which occurred when a freighter capsized and sank off the Maryland/Virginia coast. Heavy snow was reported from northeastern Georgia to eastern Maine.
1983 - The Recording Industry Association of America awards Bob Seger his seventh consecutive US platinum award for the album, "The Distance."
1985 - Kent Hrbek became the first Minnesota Twins player ever to sign a $1 million contract. As the Twins celebrated their 24th year as a franchise of the American League, the first baseman signed a five-year, $6 million pact.
1986 - The Chicago Bears' "Super Bowl Shuffle" is certified gold.
1986 - Top Hits
That's What Friends are For - Dionne & Friends
Burning Heart - Survivor
I'm Your Man - Wham!
Hurt - Juice Newton
1987 - Denver, CO, reported only their third occurrence of record of a thunderstorm in February. Ten cities in the north central U.S. reported record high temperatures for the date. Huron, SD reported February temperatures averaging 19 degrees above normal. Williston, ND reported readings averaging 24 degrees above normal for the month
1988 - Bitter cold air gripped the north central U.S. Morning lows of 35 degrees below zero at Aberdeen, SD, Bismarck, ND and International Falls, MN were records for the date. Bemidji, MN was, officially, the cold spot in the nation with a low of 39 degrees below zero, however, a reading of 42 degrees below zero was reported at Gettysburg, SD. In the Northern High Plains Region, Baker, MT warmed from 27 degrees below zero to 40 above.
1989 - Future American Idol judge Paula Abdul enjoys the first of her six US number one hits with "Straight Up."
1989 - The Rev. Barbara C. Harris, 55, of Boston, was confirmed as the first female bishop in the 450-year history of the Anglican Church. Harris has long advocated social change in the church and society. She's also a long-time member of the Union of Black Episcopalians, a group formed to promote the participation of blacks in the church and eradicate racism in society.
http://www.diomass.org/EpisTimes/Harris_10th_Sched.htm
1989 - While much of the continental U.S. enjoyed sunshine and seasonable temperatures, a strong weather system over the Hawaiian Islands deluged Honolulu with 2.5 inches of rain. (The National Weather Summary) (Storm Data)
1990 - A winter storm produced up to ten inches of snow in Vermont, and up to nine inches of snow in Aroostook County of northeastern Maine. A three-day snowstorm began to overspread Oregon, and the winter storm produced 29 inches of snow at Bennett Pass. Mild weather continued in the central U.S. La Crosse, WI reported a record forty-seven consecutive days with temperatures above normal.
    1990 - Nelson Mandela, leader of movement for democracy in South Africa, released from prison after 27 years, a major sign of the changing times in the world toward segregation.
http://www.pbs.org/wgbh/pages/frontline/shows/mandela/etc/cron.html
    1990 - US male Figure Skating championship won by Todd Eldredge
http://www.toddeldredgenews.com/
http://www.leigh-i-am.com/todd.shtml
1995 - US male Figure Skating championship won by Todd Eldredge
http://www.toddeldredgenews.com/
http://www.leigh-i-am.com/todd.shtml
2000 - Space Milestone: Endeavor Mapping Mission. This manned flight spent 11 days in space creating a 3D map of more than 70 percent of the Earth's surface. It will be the most accurate and complete topographic map of the Earth ever produced.
2004 - North Dakota Governor John Hoeven declares a snow emergency as winds gusting over 70 mph along with heavy snow produces low visibilities and drifts up to 20 feet in northwestern North Dakota. Amtrak train service is interrupted in the region.
2006 - Snowfall records fell in Philadelphia and Allentown, Pennsylvania, Bridgeport and Hartford, Connecticut, Newark, New Jersey, and Worchester and Boston, Massachusetts. The highest total reported was 30.2 inches at Fairfield, CT. New York City set a record one-day snowfall record of 26.9 inches in Central Park.
2006 – Vice President Dick Cheney shot Harry Whittington, a 78-year-old Texas attorney, during a quail hunt on a ranch in Riviera, Texas.
    2007 - Artists who won awards at the 49th annual Grammy Awards in Los Angeles included Bob Dylan, Bruce Springsteen, Peter Frampton, Tony Bennett, Stevie Wonder, George Benson and Ike Turner.
    2011 – Arab Spring:  Egypt's president Hosni Mubarek relinquished power to the head of the military council of the Egyptian armed forces.
    2012 – Singer Whitney Houston died suddenly at the Beverly Hills Hilton at age 48.  She was cited as the most awarded female artist of all time by Guinness and remains one of the best-selling music artists of all time with 200 million records sold worldwide.  The coroner's report showed that she had accidentally drowned in the bathtub, with heart disease and cocaine use as contributing factors.
    2013 – Citing poor health, Pope Benedict XVI announces his resignation effective February 28, 2013.  He is the first Pope to resign since Pope Gregory in 1415.
    2021 – President Biden rescinded the national emergency order used by former President Trump to fund the border wall with Mexico.
-------------------------------------------------------------

SuDoku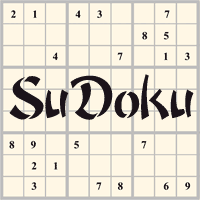 The object is to insert the numbers in the boxes to satisfy only one condition: each row, column and 3x3 box must contain the digits 1 through 9 exactly once. What could be simpler?
--------------------------------------------------------------

Daily Puzzle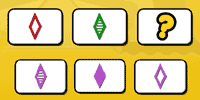 How to play:
http://www.setgame.com/set/puzzle_frame.htm
Refresh for current date:
http://www.setgame.com/set/puzzle_frame.htm
--------------------------------------------------------------


http://www.gasbuddy.com/
http://www.gasbuddy.com/GB_Map_Gas_Prices.aspx
http://www.gasbuddy.com/GB_Mobile_Instructions.aspx
--------------------------------------------------------------

Weather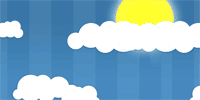 See USA map, click to specific area, no commercials
--------------------------------------------------------------

Traffic Live---
Real Time Traffic Information
You can save up to 20 different routes and check them out with one click,
or type in a new route to learn the traffic live
--------------------------------
Wordle
https://www.powerlanguage.co.uk/wordle/

How to Play
https://www.today.com/popculture/popculture/wordle-know-popular-online-word-game-rcna11056