Wednesday, February 14, 2007
Headlines---
Note: Accounting/Tax Chart from TechLease
Classified Ads---Sales
In memory of Harold Robert McAfee
Cartoon---Advice
Ice Storm hits Midwest/Northeast Leasing Companies
One World Leasing up-date by Ira Romoff
Sales makes it Happen---by Linda P. Kester
"Slow Down"
Cartoon---Dog to psychiatrist
Classified Ads—Help Wanted
Benchmarking the Winners Web Seminar
Spring Leasing Conference up-date
Get the Basics of Municipal Leasing-Tomorrow
Tom Mitchell joins SFBI Professional Recruiting
Funding Event Testing Free Exhibitor Registration
Bentsen named chair Susan G. Komen for the Cure
Valerie Borg named VP Key Equipment Canada
Barrett Hicken named VP Biz. Dev. WebBank
News Briefs---
You May have Missed---
Sports Briefs---
"Gimme that Wine"
Restaurant Review: Le Papillon, SJ, CA
Calendar Events
Snapple Real Facts
Today's Top Event in History
This Day in American History
Winter Poem- The Passionate Shepherd to His Love
SuDoku
Daily Puzzle
######## surrounding the article denotes it is a "press release"
--------------------------------------------------------------------

Note: Accounting/Tax Chart from TechLease
Several readers thought the "chart" too small. We tried to tweak it, but thought it best to also provide a link where the chart will open larger. We corrected this on line, but depending on the time you viewed the article, you may not have seen the improvement.
(Please see link at bottom of the chart:)
http://www.leasingnews.org/archives/February%202007/02-12-07.htm#tech
--------------------------------------------------------------

Classified Ads---Sales
Sales: Bakersfield, CA
I have an extensive sales and management background in equipment leasing. My work history exhibits my major strength in small ticket equipment leasing.
Email: pangress@msn.com

Sales: Boston, MA
Middle market originator, construction/Trucks /
Trailers w/ 8 years in territory, looking for company / bank with competitive products
Email: mrichlease@comcast.net
Sales: Compenhagen, Denmark
10 years of experience as VP Europe, Middle East and Africa for a US based Equipment Leasing Company. $500,000 plus w/ excellent connections European shipping lines/ maritime financing.
Click here .

Sales: Dallas, TX
17 years of experience in vendor sales. Solid book of business. Can hit the sales ground running in Dallas/Ft. Worth. Can Start ASAP
E-mail: whomadewho12@yahoo.com
Sales: Denver CO
Experienced Equipment Leasing Broker looking for a in house leasing company. Can bring a book of business with me or develop new territory where needed.
Email: Steven@eagle2.net
Sales: Detroit MI
Motivated self-starter w/5 yrs sales exp. IT leasing. Excellent communicator w/strong negotiation/biz dev. skills. Six-sigma certified w/ Fortune 50 company/book of business.
Email: playmakers1@sbcglobal.net
Sales: East Central FL
20+ years experience in all areas of leasing; sales, credit, operations, syndication. Currently independent seeking position with direct middle market lender in regional capacity
email: southernleasing@bellsouth.net
Sales: Fresno CA
Account Exec/Manager. 7+ years Leasing Sales: underwriting/contract, complex transactions, hi-tech, government, direct & vendor leasing. Captive & syndicator environments. Expert deal closer. Will send resume.
Email: dsp559@pacbell.net
Resume
Sales: Greensboro, NC
Seeking direct & broker sales w/major finance companies in NC or southeast market. Small to mid-ticket range. Stable &family oriented. Will have series 6,63,65 license shortly.
Email: kc1492@aol.com

Sales: Henderson, NV
Formally trained in Credit, Collections, & Sales with regional bank. Seeking sales or sales management.
Over ten years

in SM, vendor and end user.
Email: mjrprime@yahoo.com
Sales: Kansas City, MO
20 years Senior Sales/Management experience in small ticket/government leasing. Program Management experience, managing 12
Reps. Credit Auth to $50K. Success in soliciting and maintaining accounts.
Email: dhundley1@kc.rr.com
Sales: Los Angeles CA
5 years experience structuring off-balance sheet finance solutions on computer and medical equipment. Perform detailed competitive analysis and market research. I uncover leads and sell.
email: barretthawk@hotmail.com
Sales: Midsouth, TX
Lease Veteran-25+ years, heavy Vendor experience looking for new opportunity in MidSouth/SE. Experience in leasing to major accounts in high- tech/computers/Golf/transportation.
Email: LeaseVeteran@sbcglobal.net
Sales: Mission Viejo, CA
Account Sales Executive with 10 years of leasing experience looking for company to bring existing customer base.
Email: makelly21@hotmail.com
Sales: Montgomery, AL
Individual with 10 years advertising sales exp. & 7 years insurance sales exp. Wants independent contractor situation in Alabama.
Work with leasing company or broker.334-281-5200
E-mail: billmcneal2003@yahoo.com
Sales: Nashua, NH
10+ years sales experience small & mid-ticket hi-tech & telecom in a captive and vendor environment. Seeking new sales opportunity in New England.
E-mail: RPepa@aol.com
Sales: Newport Beach, CA
Direct sales rep. in the middle market w/22 years experience various types of equipment. Leasing/ financing from medical equip. to
mfg. equip.. Strong closer.
E-mail: pauldriscoll1@lycos.com

Sales: North Carolina, Central
7 yrs.equip leasing &finance; specialist in heavy construction equip for 2-top-5-specialty finance/lease companies, NC &VA territories. $10-15MM annual funding. Downsized in 2002, now independent broker with varied customer base.
Email: sunriseleasing@aol.com
Sales: Philadelphia , PA
Seeking an open opportunity to advance in the automotive, commercial leasing & finance industry.........
Email: alexe362002@yahoo.com
Sales: Philadelphia, PA
25 years in Healthcare and seeking an opportunity to represent a lender for dental/medical funding in the Northeast to Mid-Atlantic states.
email: mitutz@msn.com
Sales: Portland, OR.
"Exp. In direct sales and sales mgmt.
I love Portland, but decent here jobs are few. Willing to be re-located, would like to work for you.
Email: pthygeson@netscape.net
Sales: Prairie Village, KS
Have substantial deal flow and database of broker referral sources. Generated and closed over $22M LY. Seeking exclusive relationship w/direct founder.
Email: fiergl@aol.com

Sales:
Currently employed Vendor Program "Hunter", with complex program development experience. Also skilled at program management. Technology to yellow iron assets. Extensive national rolodex.
Email: VdrPgmBizDev@aol.com

Sales: San Francisco Bay Area, CA
15+ yrs--mid mkt. $500M to $10.0MM. Seeking role w/ captive or global leasing firm. large book to bring with me! Debt, tax, 1st amendment, etc.
Email: lac4002@yahoo.com
Sales: San Francisco Bay Area, CA
20 plus years experience in small ticket and middle market, mostly vendor driven business; specialist in manufacturing, hi-tech & medical. Excellent analytical and marketing skills.
Email: deals_2_do@yahoo.com
South Central US
TX, OK, KS & AR Territory.
Equipment finance and leasing professional, 20 years experience. Top producer in middle to upper middle markets. Extensive customer base.
Email: usleasingrep@yahoo.com
For a full listing of all "job wanted" ads, please go to:
http://64.125.68.91/AL/LeasingNews/JobPostings.htm
--------------------------------------------------------------

In memory of Harold Robert McAfee
"I was truly saddened, both personally and professionally, to hear of Hal's passing. Hal was truly a pioneer in our industry and those of us who followed have much to thank him for."
Ted Parker
ted@cclease.com
"He was a 'class' act. He really knew the business, started by doing small deals and upward from there. Everything with Hal was always upbeat and everyone I knew liked and admired him."
John Torbenson
john@oefc.net
(1985 president of United Association of Equipment Leasing)
"I was sorry to hear that "Hal" McAfee had passed on. Hal was always a gentleman and a strong supporter of the Industry. I remember those early 70's well. He will be missed."
Oren Hall
(1996 president of United Association of Equipment Leasing.)
Marin Independent Journal Obituary
www.marinij.com
It is with great sorrow that we say goodbye to Harold McAfee, loving husband, father, grandfather and friend.
Born in Canada on September 18th, 1924, his life came full circle when he passed away on February 9th, 2007. He was 82.
Harold was raised in North Dakota and had four brothers and six sisters. He is survived by Marjorie, Kathleen, LaDonna, Karon, William, Dale, Tom and Gary. He was preceded in death by Hazel and Edna.
He served in the U.S. Navy during World War II receiving two medals for his valiant efforts.
In 1945, Harold married Marvel Young in Seattle, Washington. They had four daughters: Jill (Mike Austin) of Redmond, WA; Linda (Craig Bilsborough) of Chico, CA; Pamela (Wayne Dewald) of Burlingame, CA; and Sherry (David Lograsso) of Ripon. Harold was the loving grandfather of Todd Austin and Amanda Purvis, Garrett and Ashly Bilsborough, Stephanie and Eric Dewald, and Danielle, Alexander and Elliot Lograsso; and loving great-grandfather of Cruz Purvis.
After leaving the Navy, Harold began a career in retail, working for S.H. Kress in several Washington cities, then in San Francisco. Harold was truly a self-made man. He left Kress and opened his own department stores in San Bruno and Novato. Soon after that, he founded Triple C Leasing, a successful financial Company where he served as President and CEO.
In connection with running this business, Harold founded the West Coast Leasing Association which is still actively thriving today. He was active in SIRS, the Knights of Columbus, St. Leo's Men's Club, French Athletic Club, and the Druids. He was an avid golfer and fisherman.
Harold was also a private pilot and owned his own plane. This "family man" had a great sense of humor and a real zest for life that lives on through his loving family and beloved wife.
Friends are invited to attend a Rosary on Thursday, February 15th, 2007 at 7:00 PM at Duggan's Mission Chapel, 525 West Napa Street, Sonoma, CA 95476.
Friends are also invited to attend a Mass in Celebration of his life on Friday, February 16th, 2007 at 11:00 AM at St. Leo's Catholic Church, 601 West Agua Caliente Road, Sonoma, CA 95476.
Donations may be made in his name to The Knights of Columbus, Valley of the Moon Council 7951, P.O. Box 56, El Verano, CA 95433. Arrangements under the direction of: DUGGAN'S MISSION CHAPEL Sonoma, CA ~ 707.996.3655

Guest Book:
http://www.legacy.com/MarinIJ/GB/GuestbookView.aspx?PersonId=86439886
--------------------------------------------------------------

--------------------------------------------------------------

Ice Storm hits MidWest/NorthEast Leasing Companies
"Our office will be closing today at 2:00 due to the snow and ice storm we are receiving. The credit department will have the ability to work remotely with little interruption provided there are no power outages, but the rest of the department will be unavailable. I apologize for any inconvenience."
Paul Witte
Vice President/COO
First Federal Leasing
Richmond, Indiana
Ph: (765) 962-3881 ext. 515
paul@firstbankrichmond.com
In Chicago, People are urged stay off roadways tonight and early Wednesday as conditions are predicted to worsen. Due to blowing snow and near-whiteout conditions, Chicago police had closed off a portion of northbound Lake Shore Drive on the South Side as of 5:30 p.m., an officer in the Traffic Enforcement Section said.
Due to worsening weather conditions in the Northeast, Continental Airlines (NYSE: CAL) announced travel options for customers whose flight plans may be affected by the weather.
Freezing precipitation is expected at Continental's New York hub at Newark Liberty International Airport, its Cleveland hub at Hopkins International Airport and at several other airports in the region overnight and continuing to the following day.
More than 1,000 flights were canceled as the weather shut down Chicago's O'Hare airport for a time and sent ripples across the nation's air system, Federal Aviation Administration spokeswoman Laura Brown said.
More than 500 of the canceled flights were into or out of Chicago. Airports in Cincinnati, Washington, Philadelphia and New York also reported significant delays and cancellations as workers struggled to keep runways clear of snow and ice.
Storm shuts down airports, schools, federal government
http://www.usatoday.com/weather/stormcenter/2007-02-13-snowstorm_x.htm
--------------------------------------------------------------

One World Leasing up-date
by Ira Romoff
I am happy to send you a note to tell you my first six months running the industry's only leasing co-op as President of OneWorld Leasing, Inc. (OWL) has been very successful and a whole bunch of fun. We just finished our fifth annual meeting which lasted 4 days in Austin, Texas and included 35 attendees including many of our funding sources and most all of our members. Our golf outing was terrific and we all got silly at Dave & Busters, a good meal followed by arcade games, "B" ball, skee ball, and other Coney Island inspired "kids games."

Besides getting to know our funders in a social setting and reinforcing the bonds among members, the business meeting went very well too. Our 17 members financed over one quarter $Billion in equipment in 2006 and OWL increased our preferred funder stable with the addition of banks and niche funders specializing in app only and middle market full financial transactions. Our funders now also handle municipals, FMV single investor or leveraged leases as well as A, B & C credits including Start-ups. Each of our attending funders presented their unique programs to the members and also met with many of our members on a one-on-one basis to discuss whatever financial needs were ready to be financed. Vendor programs of all types were discussed as well.

Through "Strength in Numbers" OWL's Motto, our co-op also supplies wholesale cost products and services to our member brokers and discounters. At the meeting, for the first time ever in my experience we discussed a possible exit strategy/retirement plan for the smaller broker and lessor. This was appreciated by all of the members. Helping us with all this was our legal advisor and our experienced on call co-op consultant who steer us through the worlds of a not-for-profit co-op and equipment finance.

Our next get together will be at the NAELB in May where we will have a booth to discuss new OneWorld membership with experienced brokers. Anyone that is interested
in learning more, please call me or visit us at our booth in Nashville.
Ira Z. Romoff
President
OneWorld Leasing, Inc.
2 Westwind Ct.
Saddle River, NJ 07458
201 995-9594
201 776 7040 cell
201 669-4049 fax
IRomoff@OneWorldLeasing.com

http://leasingnews.org/PDF/OneWorldMembers.pdf
--------------------------------------------------------------

Sales Make it Happen
by Linda P. Kester
"Slow Down"
This is a draft from Linda Kester's book to be published, hopefully before the spring leasing association conferences. It is a draft, often re-written, including titles changed.
The book is 5 1/2 inches by 8 1/2 inches, spiral bound. It is meant to both be read, and utilized as a "reference book." The subjects are numbed, as well as titled. It is designed to be "handy." It has tips learned when Linda was in sales, sales management, and in providing sales training for both small and large leasing companies.
The language is direct, easy to understand; lively. It is full of her personality. She has that technique that if she were to come to your office to sell you something, you definitely would buy it. Perhaps even two...or more.
Kit Menkin, editor
131
Leasing sales professionals frequently ask, "What's the #1 change I need to make, as I prospect by phone instead of face-to-face?"
There is a lot of emotion behind this question. Most leasing professionals confess they'd rather stick flaming pencils in their eyes than cold call prospects by phone. It took me a couple of years to figure out for myself why my stomach knotted up into a queasy ball every time I glanced at the phone on my desk and thought about prospecting. How do you make sense of it? You're bigger than the phone, smarter than the phone. So, how can a talented leasing sales professional be totally paralyzed by the thought of using this tool to prospect?
When on the phone, you can't look into the prospect's eyes. Think about it. The phone keeps us from reading the prospect's body language. More than half of face-to-face conversation is communicated through the eyes. So, as funny as it sounds, during an in-person sales presentation you'll "quickly hear" your prospect with your ears AND your eyes-at the speed of light.
According to Roger Ailes, in his book You Are the Message, 55% of an interpretation of face-to-face conversation is determined by nonverbal cues, 38% by our voice and 7% by the words themselves."
When you're prospecting by phone, you and your prospect "slowly hear" only with your ears -at the speed of sound.
This is a very big deal. Why? Because, a whopping 55% of the information you normally take in and process in the blink of an eye-is gone, unavailable, poof.
This may come as a shock, but prospects on the receiving end of "spray and pray calls" report in focus groups their incredible frustration and irritation with the assault of words coming through the phone, directly toward them, in rapid-fire succession. They admit they never really "hear" the sales pro and generally hang-up rather than do the work to make sense of the call.
The worst cold calling mistake you'll make is to talk too fast and shut down your prospect's ability to hear you. For a smooth transition from in-person to telephone prospecting you're going to have to do an unnatural act. You're going to have to talk slowly … excruciatingly slowly, so your prospect can hear, register, and process your words. Even though you'll feel awkward and uncomfortable, if successful cold call prospecting is your goal, you must make this adjustment.
Linda Kester helps leasing companies increase volume. For more information visit www.lindakester.com. Questions, contact: Linda@lindakester.com

--------------------------------------------------------------

--------------------------------------------------------------

Classified Ads---Help Wanted
Account Manager

North Shore Leasing & Funding Corp.
"FOR ALL OF YOUR FUNDING NEEDS"
Nationwide Account Manager
2 yrs. exp., self-motivated, team oriented, college degree preferred. We approve A to D credits, no equipment restrictions. Resume, salary history, requirements by fax: 631-231-3773 or Steve Kelly at steve@nslf.com
North Shore Leasing & Funding Inc. (NSL&F Inc.) established in 1993, is a national small-ticket equipment leasing company located in Hauppauge, NY.

Sales Regional Office

Financial Funding Services, LLC

Sales/Regional Office
Generous Compensation with above average industry commission splits/unlimited income potential, six figures plus and nationwide financing for A – D credit.
Click here for more info.


Sales Professionals


Top commission (75%) plus health and retirement benefits. Full back office, large book funding sources meeting all your clients requirements. Robert Piot: 714-573-9804 or e-mail rpiot@socalleasing.com


--------------------------------------------------------------

Benchmarking the Winners Web Seminar
ELFA eNews Daily
Thursday, February 22
12:00pm-1:30pm EST
This unique Web seminar explores and expands on the Equipment Leasing & Finance Foundation's recent study, "Business Differentiation: What makes a select few leasing companies consistently outperform their peers?" Participants will learn the characteristics a company needs to be an "outperformer" among lease finance organizations, and have the opportunity to ask questions regarding the findings.
Focusing on three key categories in which the winners distinguish themselves--industry pressures, business capabilities and leadership perspectives, this in-depth analysis of consistently successful equipment leasing and finance companies is a MUST for executives and corporate decision-makers responsible for corporate strategy.
Presented by
David Helin - Senior Manager, Accenture Research

Scott A. Thacker - Partner, North American Financial Services Solutions Group of Accenture

Joseph C. Lane - Immediate Past Chairman, Equipment Leasing & Finance Foundation

Unable to Attend?
Order an Audio Recording
Register now at
http://www.elfaonline.org/events/2007/WS/BusDiff.cfm
and get your FREE copy of the report, published by the Equipment Leasing & Finance Foundation and sponsored by Accenture.
Available on line for $200.00 (free to ELFF donors.)
http://www.leasefoundation.org/store/index.cfm?fuseaction=
product.display&Product_ID=390
--------------------------------------------------------------

Spring Leasing Conference up-date
Leasing Association Conference 2007
Calendar Dates
"Spring Leadership" UAEL, Las Vegas, Nevada
"Large Ticket/Bank Leasing" ELFA Dallas, Texas
"National Funding Exhibition" ELFA, Chicago, IL
"Captive and Vendor Finance" ELFA, Orlando, FL
"2007 Conference, EAEL, Galloway, NJ
"Broker 101:The Foundation" NAELB, Nashville,TN
"Annual Conference/Expo" NVLA, Las Vegas, NV
"Fall Annual Conference" UAEL
"46th Annual Conference" ELFA, Orlando, FL
UAEL Spring Leadership Conference
Betty Kerhoulas & Doug Houlahan—Conference Co-Chairs
The Westin Casuarina Hotel & Spa, Las Vegas, NV
April 12 –15, 2007
Saturday Night Event
The Beatles™ LOVE™ by Cirque du Soleil®
Available to the first 150 registered attendees & registered guests staying at the conference hotel (The Westin Casuarina Hotel & Spa).
LOVE brings the magic of Cirque du Soleil together with the spirit and passion of The Beatles to create an intimate and powerful entertainment experience.
Hotel Registration

The room block is filling rapidly!
Make your hotel reservations at

(702) 836-5900
Hotel Website
(Mention the UAEL Conference )
Attendee Cost $895.00 (Attendee from UAEL member firm)
$695.00 (Member firm attendee after early registration discount)
$600.00 (Member firm additional attendee after early registration discount)
$1295.00 (Attendee from non-member firm)
$165.00 (Guest of registered attendee)
Description
Conference registration includes two breakfasts, two luncheons, afternoon breaks, all receptions and the entire 2007 Spring Conference. Full cancellation before March 10, 2007 will be subject to a $50 service fee for the registration. 50% refund for cancellations before March 20, 2007. No refunds after March 20, 2007. All registrations MUST be paid in full prior to the conference. Registration is transferable. Cancellations must be in writing.
Sign up at the UAEL Conference Registration section of the website or call
the UAEL office at 760-564-2227 or email at info@uael.org .
To opt out of UAEL promotional emails please reply back to this email address info@uael.org
UAEL
78120 Calle Estado #201
La Quinta, CA 92253
----------------------------------------------------------
April 15-17

Equipment Leasing and Finance Association
Four Seasons Las Colinas Resort & Club
Dallas, TX
Large Ticket/Bank Leasing Conference
(newly combined conference)
---------------------------------------------------------
April 18-19

Equipment Leasing and Finance Association
Fairmont Hotel, Chicago, IL
National Funding Exhibition
-----------------------------------------------------------
April 22-24

Equipment Leasing and Finance Association
Hyatt Regency Grand Cypress
Orlando, FL
Captive and Vendor Finance Conference
-----------------------------------------------------------
May 6-9

Eastern Association of Equipment Lessors
Seaview Resort & Spa
Marriott Resort
Galloway, New Jersey
The EAEL 2007 Conference Chaired by Paul Meyer
Play!

Two Championship
Golf Courses

The now-famous Bay Course offers a link style challenge to both amatuer and professional golfers alike.
The equally impressive Pines Course American "Parkland-style" course features tight fairways with well-protected landing areas for a truly different challenge.

Offering a complete menu of salon and spa services. Get the Red Carpet treatment during the conference and schedule your appointment today.


401 South New York Road
Galloway, NJ 08205

Reservations: (800) 205-6518

Join us for the annual spring conference in Galloway, New Jersey at the beautiful Seaview Resort & Spa, May 6th, 7th & 8th.

Keynote Speaker,

Ken Bentsen

of the

ELFA

Rick Farrell

of

Selling Dynamics

presenting "Selling has Nothing to do with Selling!"

"BI"

--

The Business Improvement Company

presenting a session driving sales and channel performance

Seaview Resort & Spa

DATE: May 6th, 7th & 8th




LOCATION: Galloway, NJ
EAEL
------------------------------------------------------------
May 17-19, 2007
Broker 101:The Foundation
Hotel Information
Gaylord Opryland Resort & Convention Center
2800 Opryland Drive
Nashville , TN 37214

To make hotel reservations at the Gaylord Opryland Hotel
call 1-615-883-2211 and reference the NAELB Group Code - XELB7 .

You may also book your reservations online by clicking the link below. Enter the Online NAELB Group Code - ELB . The group rate is $165 per night for a traditional view room.

The deadline for reserving sleeping rooms is March 22, 2006.
Click Here To Make Your Hotel Reservations Online
Airline Information
Northwest Airlines is offering a 5 - 12 % discount on their fares for air travel to and from the conference.

You or your travel agent may call Northwest Airlines at 1-800-328-1111 and reference the WorldFile code, NYUYD .

You may also visit Northwest's website at www.nwa.com. Under the Flights tab at the bottom, click on NWA Discount Travel E-Cert Redemption.

Login as a guest. Complete the flight search section and navigate to the bottom where you will see "Click here if you have a Northwest meeting agreement WorldFile number." Enter the WorldFile code, NYUYD and complete your transaction.

Travel agents should visit www.worldagentdirect.com.
Details
Foun-da-tion: The basis on which a thing stands, is founded, or is supported.
The word is simple enough to understand but do we have a clear concept of just how important a good foundation is to building things that will survive over time?

Your business can have a lot in common with either of the structures above depending on the foundation that you build it upon. With a solid foundation, you can build a business that will survive the test of time and concentrate on adding the next success to your portfolio.

Take the first step by attending the

"Broker 101: Foundations" class
Thursday, May 17, 2007
1:00 p.m. to 5:00 p.m.
Gaylord Opryland Hotel & Resort
Nashville , TN

Registration information for Broker 101 and
the 2007 NAELB Annual Conference will be available soon!
10 th Annual NAELB Golf Tournament information:
http://www.leasingnews.org/Pages/NAELB_Annual_Conference.htm
-------------------------------------------------------------

National Vehicle Leasing Association
Annual Conference & Exposition 2007
June 6th - June 9th, 2007
The Venetian Resort Hotel Casino
3355 Las Vegas Blvd. South
Las Vegas, NV 89109
Brochure, to enlarge the information on the pages, increase the size of the page on your tool bar:
To see a brochure for this event, click here.
-------------------------------------------------------------
October 4-7

United Association of Equipment Leasing
Fall Annual Conference
-------------------------------------------------------------
October 28-30

Equipment Leasing and Finance Association
Walt Disney World Dolphin Resort
Orlando, Florida
46th Annual Convention
--------------------------------------------------------------

Get the Basics of Municipal Leasing-Tomorrow
ELFA eNews Daily
Attend the "Municipal 101--The Basics" web seminar, scheduled for Thursday, February 15, 2007, 1:00-2:30pm EST!
$175 Member ELFA
$225 Non-Member
"Municipal 101--The Basics" provides an overview of the municipal leasing marketplace, examines trends in tax-exempt leases, and explores the opportunities for public sector equipment leasing transactions.
During the 90-minute web seminar, you will get answers to these and other questions:
--What are some features and benefits of tax-exempt financing?
--How are tax-exempt lease arrangements structured?
--What are the credit requirements?
--Who can be a Lessee?
--Who are the eligible Lessors? Who are the Investors?
--What are the legal & documentation considerations?
Intended Audience
This program is designed for business executives, credit and sales personnel, and for individuals seeking insight into the municipal leasing market and interested in pursuing a new business development opportunity. Most companies will want to include a multi-person team representing
these disciplines.
For details and registration information for Municipal 101 - The Basics, please visit:
http://www.elfaonline.org/events/2007/WebMunicipal/
### Press Release ###########################

Tom Mitchell joins SFBI Professional Recruiting
Chicago, Il. GA. ----- Fred St. Laurent CEO and president of SFBI Professional Recruiting announces that Tom Mitchell has been named as Senior Account Manager and Managing Director of Sales recruiting for the United States. Located in Chicago, Illinois, Tom's specialty is building strong sales teams in the financial service market place.
"Tom brings over 10 years of sales and leasing experience and he has the ability to network, "St. Laurent Said."He will be essential in our recruiting efforts for sales representatives and support people in the equipment leasing, banking and finance industries."

Tom Mitchell
Tom has a Bachelor of Science in Business Administration from Winona State University and started his career with Forsyth Solutions Inc, and eventually Relational Funding in remarketing off lease equipment.
SFBI Professional Recruiting is a member of ELFA, EAEL, NAELB and UAEL and supports the leasing industry by providing recruiting services to its members. SFBI also recruits in several other spaces, including Banking, Wealth Management and Medical. For more information please visit their web site:
http://www.sfbirecruiter.com
For further information, please contact:
Fred St Laurent
CEO and President
SFBI Professional Recruiting
Phone: 678.455.5700 ext 214
Fax: 678.623.8283
Email: Fred@sfbirecruiter.com
"Impacting Companies one person at a time."
Website: http://www.sfbirecruiter.com/
Member of ELA
Member of NAELB (Membership Committee)
Member of UAEL
Member of EAEL
Member of the Leasing News Advisory Board
http://www.leasingnews.org/Advisory%20Board/Fred_St_Laurent.htm
### Press Release ###########################

Equipment Lease Funding Event Testing Free Exhibitor Registration
National Lease Funding Showcase to be held March 21st from the Ritz-Carlton, Buckhead hotel in Atlanta
Atlanta, GA - - The Lessors Network (www.lessors.com), a global equipment leasing community, is testing free exhibitor registration for the National Lease Funding Showcase scheduled to be held March 21st from the Ritz-Carlton, Buckhead hotel in Atlanta, GA.
Traditionally lease funding events charge between $3,000 and $7,000 for exhibiting companies to showcase their buy/sell investment strategies.

John O. Semon
Founder & CEO
Lessors.com, Inc.
John O. Semon, Lessors Network CEO, commented, "The high cost of exhibitor registration fees prevents a lot of extraordinary lease origination and funding resources from being discovered. By removing these fees we expect to create an unprecedented agenda of exhibiting resources not found at traditional industry events.
Traditionally sell outs over the past ten years, Lessors Network showcases have attracted the "A-List" from the equipment leasing and finance markets including: Bank of America, Caterpillar Financial Services Corp., Chase Equipment Leasing, CIT, Citigroup, Inc., Daimler Chrysler, DB Zwirn, De Lage Landen, Dell Financial Services, Deutsche Financial Services, Diligenz, Inc., Fitch Ratings, GATX Capital, GE Capital, GE Commercial, GMAC Commercial Finance, IBM Global Financing, Information Leasing Corp., International Decision Systems, John Deere Credit, Key Equipment Finance Group, KPMG Consulting LLC, LEAF Financial Corp., Marlin Leasing Corporation, Oracle Credit Corporation, Pitney Bowes Financial Services, RVI Group, SAP America, Siemens Financial Services, Textron Financial Corporation, Toyota Financial Services, UCC Direct Services, US Bancorp, Wachovia Leasing & Equipment Finance and Wells Fargo Equipment Finance and others.
To learn more about the National Lease Funding Showcase, please visit the Lessors Network at www.lessors.com.
ABOUT THE LESSORS NETWORK
The Lessors Network is a global vertical market network, providing access to markets, information, people and resources across an online equipment leasing and finance community. For additional information please visit www.Lessors.com.
### Press Release ###########################

The Honorable Kenneth E. Bentsen Jr. to Serve as Chairman of the Board
(Nearly $1 billion to become the largest source of nonprofit funds dedicated to the fight against breast cancer in the world.)
Washington, DC – Susan G. Komen for the Cure, the leader in the global breast cancer movement, is announcing the election of former U.S. Representative Kenneth E. Bentsen Jr. as chairman of its board of directors and Cheryl Jernigan as its Affiliate representative to the board. Bentsen has served as a Komen for the Cure board member since 2005 and as public policy committee chair since 2003. He succeeds outgoing Chairman LaSalle D. Leffall Jr., M.D., of Howard University Hospital.

ELFA President Ken Bentsen
Bentsen serves as the president and chief operating officer of the Equipment Leasing and Finance Association, a national trade association representing financial services companies and manufacturers.
From 1995 to 2003, he represented the 25th District of Texas in the U.S. House of Representatives serving on the Budget, Financial Services and Small Business Committees. He helped craft the legislation to establish the Children's Health Insurance Program, which extends health care benefits to more than five million children of working families, and he successfully sponsored numerous measures enhancing the nation's academic medicine and health research programs.
In addition, Bentsen was actively involved in the drafting and passage of the Balanced Budget Act of 1997 and helped to modernize the nation's banking and securities laws, the U.S. response to the Asian financial crisis and the Sarbanes-Oxley Act, which enhanced federal oversight of U.S. capital markets.

Komen founder Nancy Brinker
"Ken Bentsen's knowledge, leadership and experience are exactly what Komen needs to guide us on the next phase of our journey to end breast cancer forever," said Komen founder, Nancy Brinker. "He brings a track record of success in both the private and public sector and the courage to build on the years of outstanding leadership provided by our past chairman, Dr. LaSalle Leffall."
Komen is committed to increasing breast cancer dialog among influential thinkers and policy makers as part of a public policy agenda aimed at making breast cancer a national priority.
"I consider it an honor to serve as chairman of this revolutionary organization," Bentsen said. "What started as Nancy Brinker's promise to end this terrible disease has grown into a global movement. It will be a privilege to work alongside our new CEO, Hala Moddelmog, as we elevate breast cancer as a national health priority."
Cheryl Jernigan will join Bentsen on the board as Affiliate representative, speaking for the more than 100 Komen Affiliates across the country. Jernigan is a founding member of the Komen Kansas City Area Affiliate and tireless community leader and breast health advocate. In addition, she has served as a Komen grant reviewer and Lobby Day advocate, and she single-handedly raised more than $20,000 for the Breast Cancer 3-Day Walk benefiting Komen for the Cure.
KEB's long-standing commitment to fighting the war against cancer and other health-related initiatives, including, among others:
Cosponsor of the Access to Cancer Therapies Act and Access to Cancer Clinical Trials Act;
Cosponsored the Breast Cancer Patient Protection Act
Cosponsored the Bipartisan Protection Act
Cosponsored the Screening Mammography Act
Cosponsored the Eliminate Colorectal Cancer Act
About Susan G. Komen for the Cure:
Nancy G. Brinker promised her dying sister, Susan G. Komen, she would do everything in her power to end breast cancer forever. In 1982, that promise became Susan G. Komen for the Cure and launched the global breast cancer movement. Today, Komen for the Cure is the world's largest grassroots network of breast cancer survivors and activists fighting to save lives, empower people, ensure quality care for all and energize science to find the cures. Thanks to events like the Komen Race for the Cure, we have invested nearly $1 billion to fulfill our promise, becoming the largest source of nonprofit funds dedicated to the fight against breast cancer in the world. For more information about Susan G. Komen for the Cure, breast health or breast cancer, visit www.komen.org or call 1-800 I'M AWARE.
### Press Release ###########################

Key Equipment Finance Canada Names Valerie Borg VP
Burlington, ON – Key Equipment Finance, a leading bank-held global equipment finance company and an affiliate of KeyCorp (NYSE: KEY), today announced the promotion of Valerie Borg to vice president of program management and originations for the company's Canadian operations.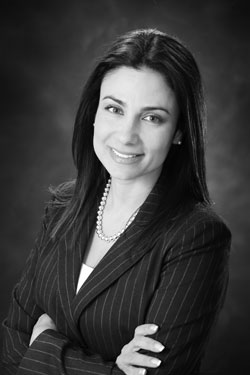 Valerie Borg, Vice-President
As vice president of program management and originations, Borg is responsible for partnering with vendors and manufacturers to build financing programs that help them achieve their organizational goals. Her office is located at the Canadian headquarters of Key Equipment Finance in Burlington, Ontario.
"Valerie has extensive experience in direct and vendor equipment financing and leasing, and she is an excellent addition to our sales team," said Richard McAuliffe, senior vice president and chief operating officer for Key Equipment Finance Canada. "With Valerie's promotion, we have talented industry veterans overseeing each of the three pillars of our sales operation, with Shaun Danton leading our syndications group, Glen Wilson heading up our direct and indirect sales efforts and Valerie in charge of our vendor and manufacturer programs. I'm confident that all of our Canadian clients will benefit from the expertise, professionalism and resourcefulness of this leadership team."
Borg joined Key Equipment Finance in 2004. Prior to being named vice president of program management and originations, she served as director of asset management, pricing and economics. Before joining Key Equipment Finance, she held positions at Comdisco, and served as a business consultant to companies interested in streamlining processes and increasing profitability. She received her Bachelor of Arts degree from the University of Toronto.
About Key Equipment Finance
Key Equipment Finance is an affiliate of KeyCorp (NYSE: KEY) and provides business-to-business equipment financing solutions to businesses of many types and sizes. They focus on four distinct markets:
· businesses of all sizes in the U.S. and Canada (from small business to large corporate);
· equipment manufacturers, distributors and value-added resellers worldwide;
· federal, provincial, state and local governments as well as other public sector organizations; and
· lease advisory services for manufacturers' captive leasing and finance companies.
Headquartered outside Boulder, Colorado, Key Equipment Finance manages a $13.1 billion equipment portfolio with annual originations of approximately $6.4 billion. The company has major management and operations bases in Toronto, Ontario; Albany, New York; Chicago, Illinois; Houston, Texas; London, England; and Sydney, Australia. The company, which operates in 26 countries and employs 1,100 people worldwide, has been in the equipment financing business for more than 30 years. Additional information regarding Key Equipment Finance, its products and services can be obtained online at KEFonline.com.
Cleveland-based KeyCorp is one of the nation's largest bank-based financial services companies, with assets of approximately $93 billion. Key companies provide investment management, retail and commercial banking, consumer finance, and investment banking products and services to individuals and companies throughout the United States and, for certain businesses, internationally.
### Press Release ###########################

WebBank Hires VP of Business Development and Partner Relations
Salt Lake City, WebBank, a Salt Lake City Industrial Bank, names Barrett Hicken as VP of Business Development and Partner Relations. Hicken brings significant years of banking and business development experience to the position as well as a wealth of finance knowledge.
Prior to joining WebBank, Hicken served as Regional Controller and Director of Finance for Fidelity Investments Brokerage Services. In this position, he was responsible for implementing a national web-based performance management application.
Hicken also worked as a Manager of Finance and a Financial Analyst for Fidelity Investments.
On the expectations WebBank has for Hicken, Gerry Smith, President and CEO, stated, "Barrett will help us source new local and national partnerships, act as a project manager for program implementation and work with our existing partners on maintaining our service levels as well as possibly expanding product offerings".
Hicken is the former President of the Utah Chapter of Financial Executives International and is a member of the Institute of Management Accountants . He can be reached at 801-993-5011.
WebBank Summary:
As an industrial bank chartered under Utah law, WebBank offers national captive finance solutions for commercial and consumer markets. Information about WebBank is available at www.webbank.com.
### Press Release ###########################
--------------------------------------------------------------

News Briefs----
Oil Prices, Imported Goods Push Trade Gap to Record
http://www.washingtonpost.com/wp-dyn/content/article/2007/02/13/AR2007021300589.html
Citigroup to be known as Citi, dumps trademark umbrella
http://www.usatoday.com/money/industries/banking/2007-02-13-citirebrands_x.htm
MetLife 4th-quarter profit balloons as revenue grows and Manhattan property sale closes
http://www.signonsandiego.com/news/business/20070213-1332-earns-metlife.html
Chrysler to Announce Job Cuts, Plant Closings
http://www.nytimes.com/2007/02/14/business/14chrysler.html?_r=1&ref=
business&oref=slogin
Coca-Cola Enterprises to cut 3,500 jobs over 2 years
http://www.ajc.com/business/content/business/coke/stories/2007/02/13/0213bizcce.html
An English Springer spaniel known as James won the 2007 Best in Show at the Westminster Kennel Club Dog Show.
http://www.signonsandiego.com/news/nation/20070213-2026-dogshow.html
Nielsen top-20: `Idol' continues to rule
http://news.yahoo.com/s/ap/20070213/ap_en_tv/nielsens_list_1
---------------------------------------------------------------


You May have Missed---
Judge: Nirvana for dog lovers
http://www.signonsandiego.com/news/northcounty/20070213-9999-1n13judge.html#video
---------------------------------------------------------------

Sports Briefs----
Sonics choose Renton
http://seattletimes.nwsource.com/html/politics/2003570570_websonicssite13.html
Chargers give Schottenheimer the ax
http://www.signonsandiego.com/sports/chargers/20070213-9999-1n13marty.html
San Diego to interview SF 49er offensive coordinator Norv Turner and linebackers coach
Mike Singletary
http://sfgate.com/cgi-bin/article.cgi?f=/c/a/2007/02/14/49ERS.TMP
Oakland Raiders: Good signs
http://raiders.pressdemocrat.com/default.asp?item=483061
----------------------------------------------------------------


"Gimme that Wine"
GeorgePark B. Smith's 8,000-square-foot wine cellar holds more than 65,000 bottles
http://www.nytimes.com/2007/02/14/dining/14pour.html?pagewanted=1&ref=dining
Troquato & Cinnabar Winery
http://wine.appellationamerica.com/wine-review/George-Troquato-interview.html
Washington Wineries Sold 6.4 Million Cases
http://www.winesandvines.com/head_feb07_wawgg.html
Brunton Vineyards Acquires VinoVenue
http://www.fastpitchnetworking.com/pressrelease.cfm?PRID=5031
Wine Prices by vintage
http://www.winezap.com
http://www.wine-searcher.com/

US/International Wine Events
http://www.localwineevents.com/

Winery Atlas
http://www.carterhouse.com/atlas/\

Leasing News Wine & Spirits Page
http://two.leasingnews.org/Recommendations/wnensprts.htm

The London International Vintners Exchange (Liv-ex) is an electronic exchange for fine wine.
http://www.liv-ex.com/
----------------------------------------------------------------

Restaurant Review
Le Papillon
410 Saratoga Ave.,
at Kiely Boulevard,
San Jose, California
(408) 296-3730
(not far off a Freeway 280 entrance and exit)
map program: http://world.maporama.com/idl/maporama/
http://www.lepapillon.com
Lunch
11:30 a.m.-2:30 p.m. Thursdays-Fridays.
Dinner
5-9 p.m. Sundays-Thursdays,
5-9:30 p.m. Fridays-Saturdays.
(Come early for an easy parking space. Tiny bar in the waiting area.)

Today the best restaurant in Silicon Valley with the new ownership of Emile's and the sale
of the Plumed Horse in Saratoga waiting for new reviews. This restaurant has always been
excellent for both lunch and dinner.
Here is a current review in the San Jose
Mercuy News:
http://www.mercextra.com/pn/modules.php?op=modload&name=Reviews&file=index&req
=showcontent&id=102&POSTNUKESID=c850d05254a5212c3ceed0753a233f27

Interview with the chef:
http://www.mercurynewsphoto.com/2007/02/08/le-papillon-restaurant/
(for other reviews: please go here:
http://two.leasingnews.org/Recommendations/rstrnt.htm )
----------------------------------------------------------------

Calendar Events This Day
Arizona: Admission Day: 95th Anniversary
Became 48th state in 1912
Bulgaria: Vitculturists' Day (Trifon Zarezan)
Celebrated since Thracian times. Festivities are based on cult of Dionysus, god of merriment and wine.
Ferris Wheel Day
Anniversary of the birth of George Washington Gale Ferris, American engineer and inventor, at Galesburg,IL. Among
his many accomplishments as a civil engineer, Ferris is best remembered as the inventor of the Ferris wheel, which he developed for the World' Columbian Exposition at Chicago, IL., in 1893. Ferris wheel (with 36 coaches, each capable of carrying 40 passengers), proved one of the greatest attractions of the fair. It was American's answer to the Eiffel Tower of the Paris International Exposition of 1889. Ferris died at Pittsburgh, PA., Nov. 22, 1896.
Oregon: Admissions Day
33rd state in 1859.
Race Relations Day
A day designated by some churches to recognize the importance of interracial relations. Formerly was observed on Abraham Lincoln's birthday or on the Sunday preceding it. Since 1970 observance has generally been February 14.
Valentine's Day in America
http://memory.loc.gov/ammem/today/feb14.html
Saint's Feast Day:
· Sts. Cyril and Methodius
· Sts. Cyril and Methodius
· St. Maro
· St. Abraham of Carrhae
· St. Antoninus of Sorrento
· St. Auxentius
· St. Theodosius
· St. Conran
· St. Dionysius
· St. Eleuchadius
· St. Nostrianus
http://www.catholic.org/saints/f_day/feb.php
----------------------------------------------------------------

In 75% of American households, women manage the money and pay the bills.
http://www.debtsmart.com/pages/article_who_pays_the_bills_commen
tary_020731611.html
http://pewresearch.org/pubs/407/what-americans-pay-for---and-how
----------------------------------------------------------------

Today's Top Event in History
1930—The Maltese Falcon by Dashiell Hammett is published. Ex-Pinkerton agent turned author Dashiell Hammett's crime novel introducing Sam Spade was published this day by Alfred A. Knopf in New York, NY. (The novel has been serialized in Black Mask magazine in the fall of 1929, but Hammett revised the text.) The novel was a milestone in American literature, offering the model by which all "hard-boiled" crime fiction would follow. And in terse tough guy San Spade ( who "looked rather pleasantly like a blood satan.", the world found a new pop icon. The notably dark haired Humphrey Bogart played Spade in the 1941 film version directed by John Huston. My son is named
after Mr. Hammett.
Kit Menkin
[headlines]
----------------------------------------------------------------

This Day in American History
1760- Birthday of Richard Allen, the first black ordained in the Methodist Episcopal Church (1799), and founder of the African Methodist Episcopal (AME) Church in 1816, was born in slavery in Philadelphia.
http://www.brightmoments.com/blackhistory/nrallen.html
http://earlyamerica.com/review/spring97/allen.html
1779-A monument in Waimea, Kauai notes the spot of the death of Captain James Cook. Not the chamber of commerce statue in the middle of town, but by the actual landing spot where the river meets the ocean. It was quite defamed and the islanders to this day obviously still have no respect for him. The Kauai islanders in Wampei evidently still hold a grudge about the way they were treated. Investigating the alleged theft of a boat that had landed from his ship, he was stabbed to death by natives this date. There were many explorers of the new world who did not make it home. He was one of them.
http://www.lucidcafe.com/library/95oct/jcook.html
1784- James Davenport received a patent for a carding and spinning machine, the first textile machinery patent. He later established the Globe Mills, Philadelphia, PA..
1797 --Battle of Cape St Vincent, known as Nelson's forgotten battle. It was a great and welcome victory for the Royal Navy - 15 British ships had defeated a Spanish fleet of 27, and the Spanish ships had a greater number of guns and men. But, Admiral Jervis had trained a highly disciplined force and this was pitted against a Spanish navy under Don José Cordoba that was little more than a panic stricken mob. Of 600-900 men on board his ships, only some 60 to 80 were trained seamen, the others being soldiers or inexperienced landsmen. The Spanish men fought courageously but without direction. After the San Josef was captured it was found that some her of guns still had their tompions in the muzzles. The confusion amongst the Spanish fleet was so great that they were unable to use their guns without causing more damage to their own ships than to the British. This was a turning point that affected the colonies as Britain began her dominance over the seas and fight for real estate in the new world from the Spanish and French, who would rather see the United States obtain the land than the British.
http://www.stvincent.ac.uk/Heritage/1797/battle/index.html
1801- Birthday of Mary Ann Prout, known as " Aunt Mary Prout." It is believed most likely that this American--social activist, humanitarian, educator--was born free on this date at Baltimore, MD. Prout became a teacher and in 1830 founded a day school. Actively involved in her church, she founded a secret society that became the Independent Order of St. Luke to help with the cost of medical care and burial services for needy blacks, an organization that grew to have 1,500 chapters across the nation by 1900. Prout died at Baltimore in 1884.
1805- Colonial American theologian Henry Ware, 41, was confirmed as the first Unitarian professor to teach at Harvard University. Soon after, the Trinitarian Congregationalist teachers began withdrawing from the school, and in 1808 established Andover Theological Seminary.
1817-Believed to be the birthday of Frederick Douglas, perhaps the beginning
leader of the Civil Rights movement; a confident of President Abraham Lincoln.
http://www.history.rochester.edu/class/douglass/home.html
http://www.frederickdouglass.org/douglass_bio.html
http://www.americancivilwar.com/colored/frederick_douglass.html
http://www.nps.gov/frdo/freddoug.html
http://www.baltimoremd.com/monuments/douglass1.html
http://www.cr.nps.gov/muse
http://www.nps.gov/frdo/um/exhibits/douglass/overview.htm
1819-Birthday of Christopher Sholes, a printer and newspaper editor by trade, developed a page numbering machine in the mid-1800s. A friend suggested he modify the machine into a letter-printing device. Sholes patented the typewriter in 1868 and sold the rights to Remington in 1873. The typewriter served as the basis for the modern computer keyboard.
1824-Birthday of Winfield Scott Hancock, born at Montgomery, PA, died Feb 9, 1886 at Governor's Island, NY. After serving as Union general in the Civil War, his command of the military division of Texas and Louisiana won him much favor form the Democratic Party because he allowed local civil authorities to retain their power. He pleased the Democrats so well they made him their presidential candidate in 1880. The presidential nominations of 1880 were wide open. The tariff was the only major issue and Hancock was inept at discussing it. The candidates for the most part stayed home, and for the first time interested supporters came in large numbers to visit them at their homes. James A. Garfield especially received gifts and poems composed for the occasion, watching silently as supporters trampled his flowers and shrubs. Garfield was elected president and Chester A. Arthur was elected vice president. The electoral vote was Garfield, 214; Winfield S. Hancock, 155. The popular vote was Garfield 4,449,053; Hancock, 4,443,035, a very narrow victory. Less than six months in his office, President Garfield would be shot July 2, 1881 at the Washington, DC railroad station. Chester A. Arthur would be acting president until Garfield's death on September 19, 1881.
1842-Fans of Charles Dickens organize the Boz Ball, an elite party for the celebrated writer who had arrived in the United States in January for a five-month tour. (Dickens' earliest works had been published under the pseudonym Boz.) Only members of New York's aristocracy were invited to the ball, with each guest's background and pedigree thoroughly inspected. Tickets were priced at the outrageous sum of $10. The event, held at the Park Theater in New York, sold out, and event organizers later held two more sold-out balls, open to the general public.
1849-President James Polk became the first US president to be photographed while in office. The photographer was Mathew B. Brady, who would become famous for his photography during the American Civil War.
http://memory.loc.gov/service/pnp/cph/3g00000/3g06000/3g06700/3g06742v.jpg
http://www.whitehousehistory.org/08/subs/08_b.html
1859- Oregon became the 33rd state in the Union. Oregon's many national parks and recreational areas are home to the state animal, the beaver, which also provides the state with its nickname, the Beaver State. Oregon's agricultural industry raises more hazelnuts than any other state, hence the state nut is the hazelnut. The fishing industry is also very large in this northwestern state, making the Chinook salmon the official fish. The Douglas fir, a popular Christmas tree in many American households, comes from the forests of Oregon and is the state tree. Other official Oregon state symbols are state bird: western meadowlark; state flower: Oregon grape; state insect: swallowtail butterfly. "She flies with her own wings" (Alis volat Propriis) is Oregon's state motto. The state gemstone: sunstone; state rock: thunder egg; state song: "Oregon, my Oregon"; and state dance: square dance. Contrary to popular belief, Portland is not the capital; it is Salem.
1859- Birthday of George Washington Gale Ferris, American engineer and inventor, at Galesburg, IL. Among his many accomplishments as a civil engineer, Ferris is best remembered as the inventor of the Ferris wheel, which he developed for the World's Columbian Exposition at Chicago, IL, in 1893. Built on the Midway Plaisance, the 250-feet-in-diameter Ferris wheel (with 36 coaches, each capable of carrying 40 passengers), proved one of the greatest attractions of the fair. It was America's answer to the Eiffel Tower of the Paris International Exposition of 1889. Ferris died at Pittsburgh, PA, Nov 22, 1896.
1864-Union General William T. Sherman enters Meridian, Mississippi, during a winter campaign that served as a precursor to his "March to the Sea." This often-overlooked campaign was the first attempt by the Union at total warfare, a strike aimed not just at military objectives but also at the will of the Rebel population.
Sherman launched the campaign from Vicksburg, Mississippi, with the goal of destroying the rail center at Meridian and clearing central Mississippi of Confederate resistance. Sherman believed this would free additional Federal troops that he hoped to use on his planned campaign against Atlanta, Georgia, in the following months.
Sherman led 25'000 soldiers east from Vicksburg and ordered another 7000 under General William Sooy Smith to march southeast from Memphis, Tennessee. They planned to meet at Meridian in eastern Mississippi. The Confederates had few troops with which to stop Sherman. General Leonidas Polk had less than 10'000 men to defend the state. Polk retreated from the capital at Jackson as Sherman approached, and some scattered cavalry units could not impede the Yankees' progress. Polk tried to block the roads to Meridian so the Confederates could move as many supplies as possible from the city's warehouses, but Sherman pushed into the city on 14 February under a torrential rain.
After capturing Meridian, Sherman began to destroy the railroad and storage facilities while he waited for the arrival of Smith. Sherman later wrote: "For five days, 10'000 men worked hard and with a will in that work of destruction...Meridian, with its depots, storehouses, arsenals, hospitals, offices, hotels, and cantonments no longer exists." Sherman waited until 20 February for Smith to arrive, but Smith never reached Meridian. On 21 February, Confederate troops under General Nathan Bedford Forrest waylaid Smith at West Point, Mississippi, and dealt the Federals a resounding defeat. Smith returned to Memphis, and Sherman turned back towards Vicksburg.
Ultimately, Sherman failed to clear Mississippi of Rebels, and the Confederates repaired the rail lines within a month. Sherman did learn how to live off the land, however, and took notes on how to strike a blow against the civilian population of the South. He used that knowledge with devastating results in Georgia later that year.
1867-Less than two years after the Civil War ended, Morehouse College was founded as Augusta Institute in Augusta, Georgia. The college was relocated to Atlanta in 1879 and received its present name in 1913. Morehouse is the nation's only historically black, all-male, four-year liberal arts college. Prominent alumni include Martin Luther King Jr., JET magazine publisher Robert Johnson, two-time Olympic gold medal hurdler Edwin Moses, former Atlanta Mayor Maynard Jackson, filmmaker Spike Lee, and actor Samuel L. Jackson.
http://www.morehouse.edu/
1870 -- Esther Morris becomes the nation's first woman justice of the peace.
Morris is credited with winning women's suffrage in Wyoming territory last year. She arm-twisted two Democratic lawmakers into sponsoring legislation giving women the vote after giving a dinner for twenty ( one of those who did not attend, opposed the legislation, some feel because he was not invited to the dinner; or perhaps he knew what was the purpose of the dinner and did not want to attend). Most Wyoming lawmakers treated the measure lightheartedly, hoping their bold step would attract more women to the territory. Democrats, for their part, were counting on a veto by Governor John Campbell. After the bill passed, however, Campbell promptly signed the bill, making Wyoming the first state or territory to enact women's suffrage. In 1872, the Democrats try to repeal the bill, offering Campbell 2,000 dollars to cooperate. The governor firmly refused.
http://www.womenofthewest.org/exhibits/suffrage/justice_full.html
http://www.wyomingtalesandtrails.com/photos9.html
http://www.aoc.gov/cc/art/nsh/morris.htm
1880-Birthday of Dei Gratia Emperor Norton of the United States & Protector of Mexico.
http://www.zpub.com/sf/history/nort.html
http://members.aol.com/VirtualOle/norton.html
http://www.discordia.org/~keeper/norton.html
http://jubal.westnet.com/hyperdiscordia/principia.html
http://www.sfmuseum.org/hist1/norton.html
http://www.notfrisco.com/nortoniana/index.html
1886-. Destined to become one of the state's major exports, the first trainload of oranges grown by southern California farmers left Los Angeles this day via the transcontinental railroad.


In 1880, just before the first trainload of oranges departed, Los Angeles had 11,183 inhabitants A decade later, the population had ballooned to 102,479. By 1920, there would be more than half a million residents. Los Angeles was already well on its way to becoming the largest urban center in the American West. The Spanish had established Los Angeles, one of the oldest cities in the Far West, in 1781 to help colonize the region. For several decades, the city was the largest center of population in Mexican California. Mexican settlement and development of California, however, proceeded very slowly, and Los Angeles developed little real economic or political power during this period. By the time the U.S. took control of California in 1848, Los Angeles still only had just over 1,610 inhabitants. As Anglo-Americans began to assert their control over California, they gradually broke up the large Hispanic ranches and replaced them with a more diversified farming economy. With irrigation, southern California proved an ideal environment for growing many crops, particularly valuable fruits like oranges. During the 1870s and 1880s, state railroad lines linking Los Angeles into the new system of transcontinental railways created additional moneymaking opportunities. Settlers, tourists, and health seekers all boarded trains to travel to the Pacific, where the sunny climate and beautiful scenery promised a new and better life. The healthful new California lifestyle became closely associated in the public mind with the sweet fruits that grew so abundantly in the orchards around Los Angeles. Taking advantage of the rapid transportation capabilities of the transcontinental lines, Los Angeles area orchard owners began shipping their oranges to the East in 1886. As the city grew, it subdivided many nearby orchards and pushed the orange growers out into regions like Orange County. There the orange growers steadily increased the size of their orchards to the point where local supplies of water for irrigation were inadequate. Determined to sustain their agricultural and real estate booms, Los Angeles residents undertook a massive program of hydraulic engineering in the late 19th and early 20th centuries. Engineers took water from the distant mountains to transform the arid southern California ecosystem into a green agricultural and residential paradise. The resulting growth was astonishing.
1893-Birthday of singer/pianist/songwriter Perry Bradford, Montgomery, Al
http://www.redhotjazz.com/bradford.html
http://www.theiceberg.com/artist/25838/perry_bradford/
http://www.jass.com/lonesome.html
http://64.33.34.112/.WWW/b8.html
1894-,Jack Benny Birthday, American comedian. Born Benjamin Kubelsky, Jack Benny entered vaudeville at Waukegan, IL, at age 17, using the violin as a comic stage prop. His radio show first aired in 1932 and continued for 20 years with little change in format. He also had a long-running television show. One of his most well-known comic gimmicks was his purported stinginess. Benny was born at Chicago, IL, and died Dec 26, 1974, at Beverly Hills, CA.
1899 - A great blizzard struck the eastern U.S. Washington D.C. received 20.5 inches of snow to bring their total snow depth to nearly three feet. The storm produced 36 inches of snow at Cape May NJ
1912 – Arizona became the 48th state (in Indian, Arizona means 'little or young spring'). From its beautiful deserts come the state bird: the cactus wren; the state flower: the saguaro cactus' flower, the state reptile: Arizona ridge nose rattlesnake; state fossil: petrified wood; state gem: turquoise; the oasis, the capital city of Phoenix. More American Indians live in Arizona than any other state, representing over 14 different tribes. But the Spanish influence is everywhere, including the official state neckwear: the bolo tie. State motto: Ditat Deus (God enriches).
1913 –Birthday of American labor leader (gangster) Jimmy Hoffa lives, born Brazil, Indiana. Died we do not know date nor where. (Where is this guy?)
http://boozers.fortunecity.com/brewerytap/586/hoffa.html
http://www.hoffa.com/
http://www.who2.com/jimmyhoffa.html
1914- Birth of Ira F. Stanphill, Assemblies of God clergyman and song evangelist. He is best known today for the hymn, "Room at the Cross," which he penned in 1946.
1946, Edith Houghton - signed with the Philadelphia Phillies as the first woman to scout for a major league baseball team.
1918 - The film, "Tarzan of the Apes", was released. It was based on stories written by Edgar Rice Burroughs. The movie centered on 10-year-old Gordon Griffith who played the young Tarzan, the older Tarzan was played by Elmo Lincoln. Famous baseball player, Lou Gehrig, turned down an offer to play Tarzan. Four Tarzan actors have won Olympic medals: Johnny Weissmuller, Herman Brix, Buster Crabbe and Glen Morris. Johnny Weissmuller made the Tarzan yell famous.
1920- Leaders of the National American Woman Suffrage Association (NAWSA) approved the formation of a new organization-the League of Women Voters. With the vote for women just a few months away, the new organization was created to help American women exercise their new political rights and responsibilities. www.lwv.org
1921 -- In New York, Jane Heap & Margaret Anderson face obscenity charges for publishing a portion of James Joyce's Ulysses in the Little Review. They got fined $50. Here is a picture of the "Little Review" reunion:
Jane Heap, Mina Loy, & Ezra Pound, Paris, c. 1923
http://jacket.zip.com.au/jacket05/pix05/mina_pound.jpg
1922- Murray "The K" Kauffman, WINS NYC DJ, born Richmond, VA.
1925 -- A close-up of a lottery list shows the winning numbers drawn in the Mexican National Lottery, dated February 14, 1925. The camera pulls back to the hands of a man holding a lottery ticket. The scraggly-looking bum, a dirty, ragged scrounger [later identified as Fred C. Dobbs "Dobbsie" (Humphrey Bogart)], tears his losing ticket to pieces.
--- From John Huston's film script of the anarchist B. Traven's book, The Treasure of the Sierra Madre.
http://www.riverart.com/books/traven.htm
1925-Birthday of bandleader Elliot Lawrence (Broza).
http://www.theiceberg.com/artist.html?artist_id=27416
http://www.fantasyjazz.com/catalog/lawrence_e_cat.html
http://www.jazzmanrecords.com/ellawbigban.html
http://www.cduniverse.com/productinfo.asp?PID=1020872
1928- the Dorsey Brothers record their first record, Okeh Label.
1929- in the gangland struggle for control of the Chicago trade in bootleg liquor, gunmen in the employ of mobster Al Capone machine-gunned seven members of the George "Bugs" Moran gang in garage on North Clark Street. It made national headlines as the "the St. Valentine's Day Massacre."
1930—The Maltese Falcon by Dashiell Hammett is published. Ex-Pinkerton agent turned author Dashiell Hammett's crime novel introducing Sam Spade was published this day by Alfred A. Knopf in New York, NY. (The novel has been serialized in Black Mask magazine in the fall of 1929, but Hammett revised the text.) The novel was a milestone in American literature, offering the model by which all "hard-boiled" crime fiction would follow. And in terse tough guy San Spade ( who "looked rather pleasantly like a blood satan.", the world found a new pop icon. The notably dark haired Humphrey Bogart played Spade in the 1941 film version directed by John Huston.
1930-Birthday of trumpet player Dwike Mitchell, Dunedin, FL
http://www.jerryjazzmusician.com/linernotes/zinsser.html
http://www.amazon.com/exec/obidos/ASIN/0966491343/inktomi-bkasin-20/
002-5861649-1425657
1931-Ted Lewis' "Just A Gigolo" hits #1 on the pop singles chart. Over a half century later, "Diamond" David Lee Roth scores a major hit with the same song
1932 - The U.S. won its first Olympic bobsled competition (both the two-man and four-man races) at the Winter Olympic Games at Lake Placid, NY. Twelve other teams competed in the event. This was also the first bobsledding competition in the United States. The four-man team included Edward Eagan, who was also the 1920 Olympic light heavyweight boxing champion. Eagan's winter gold medal made him the first person to take home gold in both the Summer and Winter Olympics.
1935-Birthday of trombonist Rob McConnel, London, Ontario
http://www.concordrecords.com/bios/mcconnell.html
http://www.jazzfest.markham.on.ca/McConnell.htm
1933 – Chicago Mayor Anton J. Cermak of Chicago is fatally wounded in Miami, Florida, by an assassin's bullet intended for President-elect Franklin D. Roosevelt.
http://cermak.com/mayor/
http://www.iarelative.com/cz1933/cermak.htm
1940 - The first porpoise born in captivity arrived at Marineland in Florida.
1940 - A "Saint Valentine's Day Blizzard" hit the northeastern U.S. Up to a foot and a half of snow blanketed southern New England, and whole gales accompanied the heavy snow stranding many in downtown Boston
1941 - Frank Leahy was named head football coach at the University of Notre Dame.
1941- Anita O'Day joins Gene Krupa's Band. ( as I compile this, I am listening to "Anita O[Day swings Cole Porter with Billy May." I think I like Ella singing the songs better, but the arrangements
here are the best Billy May---Lean, Baby, Lean.)
1945--Allied fire-bombing of Dresden, killing more than 135,000 German citizens, enters into its second day. Many die of suffocation as firestorms, purposely created by dropping incendiary bombs in the raids, consume all the oxygen over large areas of the city. Hitler's days are numbered as he believes the V-3 will soon be dropping over
the United States.
1946- J.Presper Eckert and John W. Mauchly demonstrated the Electronic Numerical integrator and Computer (ENIAC) for the first time at the University of Pennsylvania. This was the first electronic digital computer. It occupied a room the size of a gymnasium and contained nearly 18,000 vacuum tubes. The Army commissioned the computer to speed the calculation of firing tables for artillery. By the time the computer was ready, World War II was over. However, ENIAC prepared the way for future generations of computers. Compare today's 32mb Palm Pilot with the .5kb ENIAC.
1949—Top Hits
A Little Bird Told Me - Evelyn Knight
Powder Your Face with Sunshine - Evelyn Knight
Far Away Places - Margaret Whiting
I Love You So Much It Hurts - Jimmy Wakely
1951- Sugar Ray Robinson, often regarded as the greatest boxer of all time, won the world middleweight championship by knocking out Jake LaMotta in the 15th round of a fight in Chicago.
1953- Teresa Brewer's "Till I Waltz Again with You" hits #1.
1956- birthday of Dave Dravecky, former baseball player, Youngstown, OH.
1957 - Lionel Hampton's only major musical work, "King David", debuted at New York's Town Hall. Dimitri Mitropoulos conducted the four-part symphony jazz suite.
1957 -- Georgia Senate unanimously approves Senator Leon Butts' bill barring blacks from playing baseball with whites.
1957—Top Hits
Too Much - Elvis Presley
Young Love - Tab Hunter
You Don't Owe Me a Thing - Johnnie Ray
Young Love - Sonny James
1962 - A televised tour of the White House, led by First Lady Jacqueline Kennedy and hosted by Charles Collingwood, was broadcast simultaneously by CBS and NBC. The tour was watched by an estimated 46,500,000 viewers, offering them their first opportunity to see many of the rooms of the President's home. The First Lady was praised on her astute knowledge of the antique furniture in the White House, as she explained the history of many of the pieces during the tour.
1962-President John F. Kennedy authorizes U.S. military advisors in Vietnam to return fire if fired upon. At a news conference, he said, "The training missions we have [in South Vietnam] have been instructed that if they are fired upon, they are of course to fire back, but we have not sent combat troops in [the] generally understood sense of the word." In effect, Kennedy was acknowledging that U.S. forces were involved in the fighting, but he wished to downplay any appearance of increased American involvement in the war. The next day former Vice President Nixon expressed hopes that President Kennedy would "step up the build-up and under no circumstances curtail it because of possible criticism." Contrary to popular belief, it was not President Kennedy who authorized the first military assistance to the government of Viet Nam. It was President Harry S. Truman in 1946. Each president since then inherited this decision to halt communism and increased participation in the South East.
1965—Top Hits
You've Lost that Lovin' Feelin' - The Righteous Brothers
This Diamond Ring - Gary Lewis & The Playboys
All Day and All of the Night - The Kinks
You're the Only World I Know - Sonny James
1966-Simon and Garfunkel receive their first gold record for "Sounds of Silence," which had hit Number One on the pop charts on the first day of this year.
1966 - Wilt Chamberlain of the Philadelphia 76ers set a National Basketball Association record when, after 7 seasons of pro basketball, he hit a career high of 20,884 points.
1967 -- Jim Morrison and The Doors performed at Whisky A-Go-Go, 568 Sacramento St., San Francisco, California.
http://www.thedoors.com/
http://www.geocities.com/SunsetStrip/Palms/2914/
http://doors.iscool.com/
1967-Aretha Franklin records her signature song "Respect" at New York's Atlantic Studios
1968 – Tired of traveling, The Jefferson Airplane opens at the Carousel Ballroom, Van Ness Avenue and Market Street, Frisco, California.
http://www.starship.pp.se/history/part1.html
http://www.vh1.com/artists/az/id_10021/bio.jhtml
http://grove.ufl.edu/~number6/Jefferson.Airplane/airplane.html
http://www.starship.pp.se/
1968-Frank Zappa releases "We're Only in it for the Money" album.
http://www.science.uva.nl/~robbert/zappa/
1968-The Airplane opens at the Carousel Ballroom at Van Ness Ave. and Market Street, San Francisco.
1970—45% favor or "have no opinion" regarding the war in Viet Nam. Despite an increasingly active antiwar movement, a Gallup Poll shows that a majority of those polled (55 percent) oppose an immediate withdrawal of U.S. troops from Vietnam. Those that favored American withdrawal had risen from 21 percent, in a November poll, to 35 percent. President Nixon had taken office in January 1969 promising to bring the war to an end, but a year later the fighting continued and support for the president's handling of the war had begun to slip significantly.
1970 -- The Chicago Seven Trial, case goes to the jury.
http://www.law.umkc.edu/faculty/projects/ftrials/Chicago7/chicago7.html
http://lists.village.virginia.edu/sixties/HTML_docs/Exhibits/Track16.html#Poster
http://theaction.com/Abbie/
http://lists.village.virginia.edu/sixties/Graphics/Track16/chicago_8.gif
1970-- In US, 55% oppose immediate withdrawal from Vietnam. Despite an increasingly active antiwar movement, a Gallup Poll shows that a majority of those polled (55%) oppose an immediate withdrawal of US troops from Vietnam. Those that favored American withdrawal had risen from 21 percent, in a November poll, to 35 percent. President Nixon had taken office in January 1969 promising to bring the war to an end, but a year later the fighting continued and support for the president's handling of the war had begun to slip significantly.
1970- Sly and the Family Stone's "Thank You (Falettinme Be Mice Elf Agin)" hits #1.
1971 – President Richard Nixon orders secret taping system in the white House. Instructs Bob Haldeman to install it also in the Nixon's White House office. The purpose was to obtain historic information for his autobiography and the idea of a Nixon Library. There are those who say it was also a device to spy on his staff, which Nixon avertedly did, not trusting anyone, including his own Secretary of State Henry Kissinger ( as the tapes eventually revealed.)
1972 - The musical, "Grease", opened at New York's Eden Theater, a musical with a 1950's rock score by Jim Jacobs and Warren Casey, opened off-Broadway. The play later moved to Broadway's Broadhurst Theatre Among the original cast members were Barry Bostwick and Adrienne Barbeau. The show moved to Broadway later in 1972, and when it closed in 1980, it was one of the longest running musicals in history with 3,388 performances. A hit movie based on the play starring John Travolta and Olivia Newton-John produced the hit songs: "Grease" The movie included several additional songs. Among them were Barry Gibb's title tune, which became a hit for Frankie Valli, and John Farrar's "You're the One That I Want," a million-seller for the film's stars, John Travolta and Olivia Newton-John. by Frankie Valli, "You're the One That I Want" and "Summer Nights" by Travolta and Newton-John.
1972-Birthday of football player Drew Bledso, Ellensburg, WA.
http://sports.espn.go.com/nfl/players/profile?statsId=2359
http://www.shopthedotcoms.com/drew_bledso_jersey.htm
1973- birthday of football player Steve McNair, Mount Olive, MS.
http://www.nfl.com/players/playerpage/1069
1973—Top Hits
Crocodile Rock - Elton John
Why Can't We Live Together - Timmy Thomas
Oh, Babe, What Would You Say? - Hurricane Smith
She Needs Someone to Hold Her (When She Cries) - Conway Twitty
1974- Daryl Dragon and Toni Tennille - the Captain and Tennille - were married in California.
http://www.captainandtennille.net/
http://www.tonitennille.net
Feb 14
1977- Clifford Alexander, Jr. first Black Secretary of Army State, confirmed.
Retired October 1, 2003 as Chairman of Moody's Investment Firm.
http://www.army.mil/cmh-pg/books/sw-sa/Alexander.htm
http://www.findarticles.com/cf_dls/m0EIN/2003_August_1/106171152/p1/article.jhtml
1978 -- First 'microcomputer on a chip' patented by Texas Instruments
http://www.ti.com/corp/docs/company/history/tihistory.htm
1980 - As Walter Cronkite announced his retirement from the "CBS Evening News", Dan Rather was chosen to replace television's most trusted journalist. Cronkite announced Rather would take over the anchor desk in 1981.
1981—Top Hits
Celebration - Kool & The Gang
9 to 5 - Dolly Parton
I Love a Rainy Night - Eddie Rabbitt
Who's Cheatin' Who - Charly McClain
1984- the publicly bisexual Elton John married sound engineer Renate Blauel in an Anglican church in a suburb of Sydney, Australia. Their engagement was a mere five days. The pair seldom lived together and they divorced in 1988. Blauel was reported to have received a 45-million-dollar divorce settlement.
1985- The U.S. Rabbinical Assembly of Conservative Judaism announced their decision to begin accepting women as rabbis.
1986- Frank Zappa appeared on "Miami Vice" as a crime boss named "Mr. Frankie."
1987- Singer Paul Simon performed before 20,000 people in the first of two shows at a soccer stadium in Harare, Zimbabwe. Sharing the stage with Simon were the black South African artists who helped him record his best-selling "Graceland" LP. Simon performed for free, and proceeds from the concerts went to charity.
1987- George Strait became the first artist to debut an album at number one on Billboard's country chart when "Ocean Front Property" went to the top spot in its first week.
1987 - The largest crowd to see an NBA game was at the Silverdome in Pontiac, Michigan, as 57,745 people watched the Detroit Pistons beat the Philadelphia 76ers, 125-107.
1987 - A powerful storm spawned severe thunderstorms in Texas and Oklahoma, and produced heavy snow in the Rocky Mountain Region. Snowfall totals in Colorado ranged up to 27 inches at Telluride. Straight line winds gusting to 104 mph howled through Guadalupe Pass in West Texas.
1987 - Dick Baldwin beat Adolph Rupp's record for the most college career coaching wins as his Broome County Community College won game number 876. Baldwin was with the Upstate New York college for New Jersey's hometown favorites
1987- Bon Jovi hit #1 with their tune "Livin' On A Prayer." It was from their album "Slippery When Wet" which went to #1 for 8 weeks and sold over 9 million copies!!!
1988- Bobby Allison became the first 50-year old driver to win the Daytona 500 when he out dueled his 26-year-old son Davey.
1989—Top Hits
Straight Up - Paula Abdul
Wild Thing - Tone Loc
Born to Be My Baby - Bon Jovi
Song of the South – Alabama
1990 - Valentine's Day was a snowy one for many parts of the western and central U.S. Five to ten inches of snow fell across Iowa, and 6 to 12 inches of snow blanketed northern Illinois, and strong northeasterly winds accompanied the heavy snow. Air traffic came to a halt during the evening at O'Hare Airport in Chicago, where 9.7 inches of snow was reported. More than 250 traffic accidents were reported around Des Moines IA during the evening rush hour. An ice storm glazed east central sections of Illinois, causing twelve million dollars damage in Champaign County alone.
1994- Michael Jackson sang a cappella passages from his songs "Billie Jean" and "Dangerous" in a Denver, Colorado, courtroom while testifying in a copyright infringement case. Crystal Cartier had claimed Jackson stole one of her songs but the case was dismissed. The court later began selling audio transcripts of Jackson's testimony, including his singing, at $15 a tape.
1996 - The artist formerly known as Prince, age 37, returned to his hometown of Minneapolis and, under his given name Prince Rogers Nelson, married his backup dancer Mayte Jannell Garcia, age 22. Church workers were not allowed to watch the 40-minute candlelight service in the sanctuary, which was decorated with pink and white roses. It was the first marriage for both. The eccentric artist had announced a few years earlier that he would no longer use the name "Prince", and would be known by an unpronounceable sign that merges the symbols for male and female.
1998 - Eric Rudolph was declared the suspect in the bombing of a Birmingham, Alabama abortion clinic. A $100,000 reward was offered for his arrest and conviction. As of early 2002, Rudolph was still at large, among the top ten most wanted.
1999-Elton John plays himself in animated from for a Valentine's Day episode of "The Simpsons."
1999-Matt Drudge reports:
<BILL GIVES HILLARY LOVE PIN, VOWS NEVER TO CHEAT AGAIN
On Sunday evening in Mexico, First Lady Hillary Rodham Clinton was spotted wearing a heart-shaped gold pin on her dark suit — a pin, sources say, that was given to her by her husband with a vow that he would never cheat on her again!
"It was a Valentine's Day gift," says a well-placed White House source traveling with the president. "He promised her that he will not hurt her anymore. The pin was a gift from his heart that came with a promise that he would remain faithful."
En route to Mexico, Mrs. Clinton walked through the press cabin aboard Air Force One and showed off the pin. But one reporter who witnessed Mrs. Clinton's walk through the cabin felt that the First Lady was deliberately displaying the pin to show that all is now well between her and her husband. "I think they were spinning us with all the fuss surrounding the pin," a network reporter e-mailed the DRUDGE REPORT from Mexico. "Monica's book is about to come out, and then the TV interview. I think they are trying hard to diffuse all of that." Also on the plane ride down to Mexico the president shared a huge box of candy with reporters. "Happy Valentine's Day," the president smiled.
2001- The two astronauts from the space shuttle Atlantis took the 100th space walk; the first had been taken by American Edward White in 1965. On their excursion Thomas Jones and Robert Curbeam Jr. put the finishing touches on the International Space Station's new science lab Destiny.
--------------------------------------------------------------

Winter Poem
The Passionate Shepherd to His Love
Christopher Marlowe
(the original version in olde English)

COME live with me and be my Love,
And we will all the pleasures prove
That hills and valleys, dale and field,
And all the craggy mountains yield.

There will we sit upon the rocks
And see the shepherds feed their flocks,
By shallow rivers, to whose falls
Melodious birds sing madrigals.

There will I make thee beds of roses
And a thousand fragrant posies,
A cap of flowers, and a kirtle
Embroider'd all with leaves of myrtle.

A gown made of the finest wool
Which from our pretty lambs we pull,
Fair linèd slippers for the cold,
With buckles of the purest gold.

A belt of straw and ivy buds
With coral clasps and amber studs:
And if these pleasures may thee move,
Come live with me and be my Love.

Thy silver dishes for thy meat
As precious as the gods do eat,
Shall on an ivory table be
Prepared each day for thee and me.

The shepherd swains shall dance and sing
For thy delight each May-morning:
If these delights thy mind may move,
Then live with me and be my Love.
--------------------------------------------------------------

SuDoku
The object is to insert the numbers in the boxes to satisfy only one condition: each row, column and 3x3 box must contain the digits 1 through 9 exactly once. What could be simpler?
http://leasingnews.org/Soduku/soduko-main.htm
--------------------------------------------------------------

Daily Puzzle
How to play:
http://www.setgame.com/set/puzzle_frame.htm
Refresh for current date:
http://www.setgame.com/set/puzzle_frame.htm
--------------------------------