National Business Development Manager
with minimum ten years experience and
current book of business. Strategically
located throughout US in various targeted industries.
Click here for more info.
Western Finance & Lease, a subsidiary of Western State Bank
established in 1901, solicits originations throughout the US and
provides funding solutions for a wide range of indus
tries
Wednesday, January 12, 2011
Today's Equipment Leasing Headlines
Clarification: ZRG and ELFA MFLI-25 Employment Charts
Classified Ads---Sales
Six Years to Name Final Royal Links Scam Principal
From the Desk of Michael J. Witt, Esq.
Royal Links "Hell or High Water" Clause Upheld
21st Century Leasing added to "Broker/Lessor" "A" List
Sales Makes It Happen---by Steve Chriest
Solid Reasons for Growing the Sales Organization In 2011
Classified Ads---Help Wanted
Letters?---We get eMail!
Forum Leasing puts them together
CLP January 2011 Spotlights Lee Herdon/Jim Merrilees
First one in L.A. for the new year
Sports Treasures Owner Pleads Guilty to Tax Fraud
Illegal $20MM Stock Compensation gets 36 months
Valley Lee, Maryland Adopt-a-Dog
Broker/Funder/Industry Lists | Features (collection)
Top Ten Stories Chosen by Readers | Top Stories last six months
Older Job Seekers: Top 5 Resume Myths De-Bunked
You May Have Missed---
Sports Briefs---
California Nuts Briefs---
"Gimme that Wine"
This Day in American History
Football Poem
SuDoku
Daily Puzzle
GasBuddy
Weather, USA or specific area
Traffic Live----

######## surrounding the article denotes it is a "press release" and was not written by Leasing News nor information verified, but from the source noted. When an article is signed by the writer, it is considered a "by line." It reflects the opinion and research of the writer. It is considered "bias" as it is the writer's viewpoint.



[headlines]
--------------------------------------------------------------
Clarification: ZRG and ELFA MFLI-25 Employment Charts
"Just a quick note to clarify the difference between the results of our index and the ELFA employment index. Our index looks at 'job opportunities' for future hiring while the ELFA looks at employee headcount. Our index is future looking and jobs today will result in headcount in 3-6 months while the ELFA is static and is looking at total employees/headcount in the rear view mirror.
"Additionally, many member firms in the MLFI 25 might be reducing headcount in some areas but hiring now in others. For example, CIT announced this week that 123 people will be losing jobs in the 'Express loan SBA Division' while at the same time, CIT is hiring in the leasing division. In past years, both headcount and new hiring was down. Now, while headcount is still lagging, companies are once again looking to fill roles which will likely result in increased total headcount in 6-12 months."
Regards
Larry Hartmann
Managing Partner
ZRG Partners
Office: 201-560-9900 x 222
Cell: 201-788-5160
Fax: 201-701-0374
www.zrgpartners.com
lhartmann@zrgpartners.com

(Mr. Hartmann's comments were added to the story online.
Editor)
His partner Ken Vancini announced the 4th quarter to the public, stating:

A few important things for you to consider in your leadership role:
· Hiring is returning and it is not just a few giants – the hiring last quarter was broad based
· Retaining your top talent will once again become more important as more opportunities emerge this year for choices and movement
· Finding new talent will begin to become more difficult. While word of mouth, internal recruiting and advertising might have worked in 2009 and 2010, we are now entering a more competitive talent market that will feel more like it used to in the mid 2000's. If you want "A" talent, it might take more effort than in the past.
If your 2011 plans call for hiring key talent, we would like to speak more with you about how our approach can support you. Good luck this year and feel free to reach out to me for any Human Capital needs you might have.
Regards
Kenneth Vancini
Managing Partner
ZRG Partners
Boston - Washington - New York – Chicago – Frankfurt Germany – Toronto Canada - Shanghai China – Sao Paulo Brazil
P: 508-366-5800 x203
C: 508-642-5800
F: 508-898-9138
Twitter: ken_vancini
Skype kenneth.vancini
E: kvancini@zrgpartners.com
www.zrgpartners.com

ZRG Partners 4th Quarter Hiring Index Up 60%
http://leasingnews.org/archives/Jan2011/1_10.htm#zrg_4

[headlines]
--------------------------------------------------------------

Classified Ads---Sales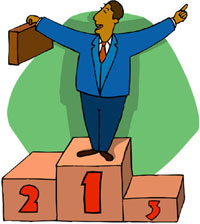 (These ads are "free" to those seeking employment
or looking to improve their position)

Cherry Hill, NJ
College grad seeking entry level sales position for equipment leasing and financing in small to mid-size ticket markets. Have 6 months experience in the industry and self-motivated. Contact Matt at 609-280-2178 or
email at mkuzan@gmail.com

California
Aggressive, competitive self-starter with vendor/direct equipment
leasing and asset-based lending experience. Success in business banking sales and financial planning.
Email: dsp559@hotmail.com | Resume
South Central, FL
Years of exp in mid-ticket niched leasing. Not currently in leasing. Seek entry or other position with direct lender. David34983@att.net
Garfield, NJ


15 years experience small to large ticket sales exp. All types of equipment industries. Vendor & direct. Self motivated. Work with leasing company or broker.
Tony Lio tonylio@optonline.net
Marlton, NJ
Over 25 years successful experience, sales and sales management, equipment leasing. Captive, vendor, bank-oriented. Mainly mid-ticket. Willing to travel.
steve.gaul@signsbytomorrow.com phone: 856.985.6400
Minneapolis, MN
16 years leasing experience from micro to large ticket market, variety of equipment. Most recently calling on vendor telecom dealers in Upper Midwest.
golfadm@yahoo.com
Montgomery, AL
Individual with 10 years advertising sales exp. & 7 years insurance sales exp. Wants independent contractor situation in Alabama.
Work with leasing company or broker. 334-590-5133
E-mail: billmcneal2003@yahoo.com
Orange County, CA
20+ years in leasing sales & sales management.
Have estab. existing remote office with Lessee /Vender following.
Looking for a partnership w/funding source.
shermbp@gmail.com
Northeast/East Coast - Are you looking to expand into the Healthcare Industry? I will train/mentor your sales team and develop a strategy for them to follow. Extensive Healthcare and finance experience. Contact Dmdg02@msn.com
Philadelphia, Pa
16 years small to large ticket sales exp., variety equip. w/vendor & direct. Top performer, building new and existing territories.
Email at phillylease@hotmail.com
Pittsburgh , PA
Aggressive self starter looking for leasing position w/10 plus yrs sales exp., plus banking experience 814-227-4592
mwiser500@hotmail.com
San Francisco Bay Area:
Business Development "Hunter" with transferable book of business in multiple segments: commercial construction, technology, fitness, etc. Years of managerial experience: can also be a "player/coach".
E-mail: VdrPgmBizDev@aol.com
Tampa, FL
13 years experience in all aspects of small ticket. Interested in position with direct source or captive. Resume and references upon request.
kbkmcnerney@yahoo.com
Texas/Oklahoma
15 year lease vet looking for plact to take business.great references. all major equipment types. open to compensation. please contact if interested.
E-mail: bankingdallas@yahoo.com
Free Posting for those seeking employment in Leasing:
http://www.leasingnews.org/Classified/Jwanted/Jwanted-post.htm
All "free" categories "job wanted" ads:
http://www.leasingnews.org/Classified/Jwanted/Jwanted.htm


[headlines]
--------------------------------------------------------------

Six Years to Name Final Royal Links Scam Principal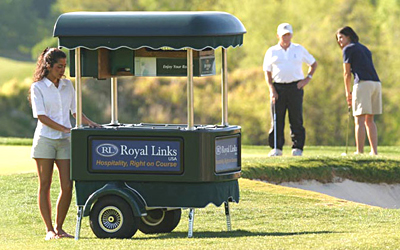 Over six years later the final founding principal of Royal Links USA Inc., is held accountable. This is a good example that the long arm of the law works, although some times it appears to take longer than other times. While a speedy trial is guaranteed, the legal authorities appear to want to win in court, meaning when they arrive before a judge they want to win their case.
Readers and those directly involved with Equipment Acquisitions Resources, HL Leasing, and Allied Health Care Services, among others, often email when is something going to happen?
They are quite impatient. They are angry as it appears to them nothing is happening to bring justice.
It takes time. Royal Links is a good example.
October, 2004 Royal Links told golf courses they would no longer pay the $300 per month sponsorship money for the 5,000 carts on lease.
When the lease payments stopped to the leasing companies, they wrote notices payments had to continue. Then reaching 90 days, began the legal procedures. Among the holders of 5,000
Royal Links Golf Carts were:
C&J Leasing
CFC Investment
Dollar Bank Leasing
Excel Financial
Frontier Leasing
IFC Credit
Key Equipment
Landmark Financial
Pawnee Leasing
Preferred Capital
Susquehanna Patriot
The National Golf Course Owners Association pooled thier members into one representation, resulting in several leasing companies agreeing to settlements.
April 1, 2005, a class action complaint was filed by attorney Andrew Gifford of Lord, Bissell & Brook LLP (against Royal Links USA, Inc. ("Royal Links") in the United States District Court for the Northern District of Ohio against the leasing companies and Royal Links.

August 19, 2005, Royal Links, USA, filed bankruptcy.

In the meantime, most of the lessees lost in court (see story that follows.)
It was not until almost five years later that Daniel W. Sandwisch and Ms. Robin Flaum of Royal Links USA were charged March 13, 2010 with conspiracy to commit mail and wire fraud by Steven M. Dettelback, United States Attorney, Northern District of Ohio, for setting out from January 1, 2002 to December,2004 (exact date not being known): "The object of the conspiracy was to obtain money from golf courses and leasing companies through materially false promises and misrepresentations and omissions of material fact for financial gain and in order to keep the scheme going and to conceal the true source of so-called "rebate" money and the financial condition of RLUSA."
May 13, 2010, Mr. Cargnino and Mrs. Flaum plead guilty. Sentencing was postponed, and then the court on January 6, 2011 to acknowledge the related case where information from the first case may be considered pertinent.
The January 6, 2011 case against Philip A. Cargnino filed by US Attorneys Christian H. Stickan and Robert J. Patton was recently referred to Magistrate Judge James R. Knepp after being indicted by the Grand Jury Northern District of Ohio. It was declared part of the conspiracy by Daniel W. Sandwisch and Ms. Robin Flaum of Royal Links USA.
Filing Against Flaum/Sandwisch
http://leasingnews.org/PDF/FilingagainstFlaum.pdf
Plea Agreement PDF
http://leasingnews.org/PDF/FlaumPleaagreement.pdf
Philip Cargnino Complaint
http://leasingnews.org/PDF/Cargnino.pdf

Related case to Flaum/Sandwisch
http://leasingnews.org/PDF/Sandwischrelated.pdf

((Please Click on Bulletin Board to learn more information))
(Leasing News provides this ad "gratis" as a means
to help support the growth of Lease Police)
[headlines]
--------------------------------------------------------------

Royal Links "Hell or High Water" Clause Up-held
(Ironically even though NorVergence telephone leases seemed to debunk "hell and high water contracts," lessors won in court against golf course operators who leased a portable golf course unit that dispensed beverages primarily where Royal Links was to provide national sponsors on the carts that would reimburse the lease costs of the units. Leasing News asked for an opinion from our legal columnist and well-experienced leasing attorney Michael Witt, as he had written in his column about C&J Leasing and their experience. Editor).

In all of the Royal Links cases I'm familiar with, the lessees have lost their cases on the basis of the "Hell or High Water" clause in the lease. The courts tend to say that even if Royal Links engaged in fraud, C&J was an independent company, did not take part in the fraud, and therefore must prevail by virtue of the "Hell or High Water" clause.
Recently in Iowa, however, the state Supreme Court gave Royal Links lessees some hope. In C&J Vantage Leasing Co. v. Outlook Farm Golf Club (No. 07-1808, Opinion filed July 2, 2010), the state Supreme Court reversed the lower court's ruling in favor of C & J's assignee (Frontier Leasing). The lower court had held, simply, that the "Hell or High Water" clause was dispositive. The Supreme Court disagreed, saying that if the lessee can prove that Royal Links fraudulently induced the lessee to enter into the contract and if the lessee can prove that Royal Links was acting as C & J's agent (which is a factual question for the jury), then the lease should not be enforced. The Supreme Court sent the case back to the trial court for litigation on those issues.
A few of the more significant facts upon which the Supreme Court said that a jury might find an agency relationship were these:
1. C&J allowed Royal Links to place RL's logo at the top of the C&J lease form.
2. There was circumstantial evidence that Royal Links prepared the lease documents.
3. There was no evidence that the lessee had any contact with C&J until after the lease was signed.
The obvious lesson for lessors is that they should be very careful before allowing the vendor to put its logo on the lease documents, and they should conduct a comprehensive telephone audit with the lessee before funding the deal. Get the lessee to acknowledge that the vendor is not the lessor's agent and that there are no "side deals" not expressed in writing in the lease document.
Lessors cannot go to sleep and rest on an agency disclaimer clause in the lease (i.e., a clause stating the "lessee acknowledges that the vendor is not the lessor's agent").
In the Outlook Farm case, the lease contained a typical agency disclaimer clause, yet the Supreme Court specifically said that it would not be dispositive if there are independent facts indicating an agency relationship.
Hope this gives you some ideas.
Best regards,
Mike
MICHAEL J. WITT LAW OFFICES
4342 Oakwood Lane
West Des Moines, IA 50265
Tel: (515) 657-8706
Mobile: (515) 868-1067
Fax: (515) 223-2352
Previous Columns:
http://www.leasingnews.org/Conscious-Top%20Stories/witt_desk.html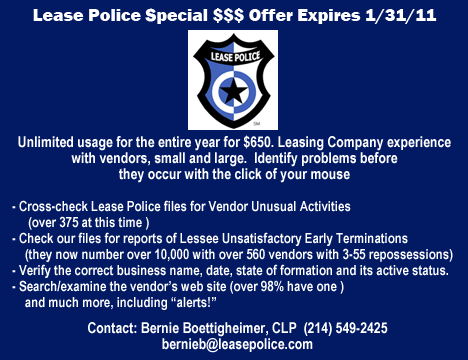 (Leasing News provides this ad "gratis" as a means
to help support the growth of Lease Police)
[headlines]
--------------------------------------------------------------

21st Century Leasing added to "Broker/Lessor" "A" List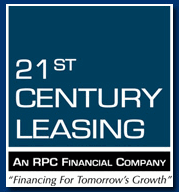 RPC Financial Services, Inc.
dba 21st Century Leasing
San Diego, CA.
Ken Sullivan
kens@21stcenturyleasing.com
800-550-4966
www.21stcenturyleasing.com
NAELB
1989
A - City Business License | B- State License | C - Certified Leasing Professional | D - State(s) sales/use tax license | E - Named as "lessor" on 50% or more of lease contract signed. |
Full Broker/Lessor List "A"
http://www.leasingnews.org/Brokers/broker_Lessor.htm

[headlines]
--------------------------------------------------------------

Sales makes it Happen---by Steve Chriest
Solid Reasons for Growing the Sales Organization In 2011

Summary: Perhaps the biggest reason for digging in and planning for expansion of the sales team now is the fact that your peers are making plans to expand their businesses.
It has taken more time than we might have wished, but many CFOs now are loosening the purse strings and preparing for solid growth in 2011. Recent credible surveys find that many CFOs have finally shaken off the fatigue of the recession.
While no one is predicting a recovery that would match the speed of a bullet-train, CFOs are sitting on hoards of cash, and many said that they plan to put their cash to work to fuel growth and shareholder returns, not to mention hefty bonuses for exceptional performance.
Besides a new found cautious optimism among CFOs, the recovery of Capital markets portends a strong growth of initial public offerings and the use of dirt cheap debt to finance R&D and investments in business operations and equipment. In addition, private sources for debt and equity have returned, and this should help small businesses begin to hire and grow again.
Even the most optimistic among the CFOs surveyed, however, expressed feelings of uncertainty about health-care reform and it's costs, consumer demand, the federal debt and the political outlook. So, even optimistic CFOs will continue to scrutinize every dollar that goes out the door, demanding value and a tangible ROI.
Growing the sales organization to meet the opportunities for increased business in 2011 appears to be a business imperative. Success, in my opinion, will require not so much a reliance on wisdom of the past as it will on a new, comprehensive and strategic approach to improving sales performance and scaling the sales organization to meet the needs of customers who themselves are in the midst of expanding business operations.
If ever there was a time to upgrade the skills of the sales team and arm them with effective tools for engaging capable and increasingly well-financed competitors from all corners of the globe, this appears to be the time. I believe it will be time well spent, unless some unforeseen major disruption ruins the prognosis for growth in 2011.
About the author: Steve Chriest is the founder of Selling UpTM (www.selling-up.com), a sales consulting firm specializing in sales improvement for organizations of all types and sizes in a variety of industries. He is also the author of Selling The E-Suite, The Proven System For Reaching and Selling Senior Executives and Five Minute Financial Analyst, Basic CREDIT & Analysis Tools for Non-Accountants. He was the CEO of a very successful leasing company and executive at a major company. You can reach Steve at schriest@selling-up.com.
Sales Makes it Happen articles:
http://www.leasingnews.org/Legacy/index.html
[headlines]
--------------------------------------------------------------

Leasing Industry Help Wanted


Sales Manager – Houston Office
5 years+ equip fin/leasing experience
Player/Coach 3-4 Rep's, Energy Experience+
Must have track record of overachievement

Controller – So California Office
AR, AP,Tax,Fin-Statement Prep/Internal Controls
Treasury Mgmt/Lease Acct and IT knowledge all++

Please submit resume to mcurtis@firstncc.com

FIRST NATIONAL CAPITAL CORPORATION Is the 5th Largest Privately Held Equipment Finance Company In the United Stateswww.firstncc.com

Vehicle Lenders Group, LLC is looking for dynamic sales associate. Either work out of one of our offices in Calif. , Dayton, or Oyster Bay, NY or your own office.
Draw w/benefits after three month probation period.
Must have excellent references, honest, self motivated, able to generate $500,000 a month by the end
of 12 months of employment.
Curt Webster, CVLE 516-922-7447 ext 104

National Business Development Manager
with minimum ten years experience and
current book of business. Strategically
located throughout US in various targeted industries.
Click here for more info.
Western Finance & Lease, a subsidiary of Western State Bank
established in 1901, solicits originations throughout the US and
provides funding solutions for a wide range of industri
es

Transportation Focused Company seeks Credit Manager. Knowledge of automated scoring as well as
subjective credit underwriting a must.
Compensation commensurate with experience.
Located in the Inland Empire, please email
wdalton@crlease.com
Please see our Job Wanted section for possible new employees.


[headlines]
--------------------------------------------------------------

Letters?---We get eMail!


(Mostly Chronological)

ELFA Continues Lack of Notice Drive: Evergreen Clauses
http://leasingnews.org/archives/Jan2011/1_06.htm#elfa_evergreen
"GreatAmerica was lumped into your list of leasing companies last week who fail to notify their customers at lease end. I always think of evergreen as being a 12 month lock, and we don't do that with GreatAmerica contracts. We also notify all lessees prior to end of term regarding the expiration of their initial term. From there we simply use a month-to-month approach. I've attached out Truth in Leasing Statement in the event you haven't seen this document.
"Can you tell me who provided this information to you? I'd like to get this right on all levels."
Thanks, Matt
Matthew L. Doty
Director, Corporate Communications
Tel. 319.261.4188 Fax 319.261.6188
mdoty@greatamerica.com
www.greatamerica.com
GreatAmerica Leasing Corp.
((I believe you are referring to the story above where it said, "(These companies who report to the ELFA MFI-25 participants (there are 31, but that is what they started with and make comparisons) appear to support not notifying leases about a purchase option, meaning if not paid, they continue the payments...
(Please note the word "appear."
((Perhaps you should be addressing your email to the ELFA and stating Great America is in favor of notifying lessees about the end of the initial term of the lease and options available, specifically when they are a nominal purchase option of a $1 or 10%.
((Dr. Martin Luther King's birthday is next week and he is known for the saying: "You are either part of the solution or part of the problem."

Operation Lease Fleece---2011 Update
http://leasingnews.org/archives/Jan2011/1_06.htm#fleece_update
"did he get sentenced?? or was it continued??"
(Name With Held)
As stated in the last story: "Mark McQuitty, CapitalWerks, has had his sentenced continued several times and the latest from Pacer has him scheduled for January 10th, 2011, this Monday, at 10:00 AM before Judge Cormac J. Carney. It will not come as a surprise if it is continued to a further date."
It is now official: " Defendant Mark McQuitty: Continuing Sentencing hearing to 8/22/2011 10:00 AM before Judge Cormac J. Carney."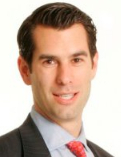 Reaction to Curt Ritter 2010 Leasing Person of the Year
http://leasingnews.org/archives/Jan2011/1_06.htm#reaction

"A bit more articulate than the initial reaction you currently have posted:
"I appreciate the honor and recognition."

Curt.ritter@cit.com
"Conference Chairman Peter Eaton, CLP,(l) and his wife Patricia visit with First National Leasing Corporation executive Vice-President Casey Kolp and his wife Linda during the Sports Reception." October, 1990, Western Association of Equipment Lessors Conference, Monterey, California

Ex-UAEL Prez. Peter Eaton Retires

"Just a note to say that after 43 years in the leasing business, I have retired to pursue my other passions of drawing and painting. Patricia and I will work with companies from time to time through our consulting business. Thanks for your friendship. I always enjoyed our lunches together.
"Being in the leasing business brought me many good friends and business relationships that made this business so much fun for me. I leave the business with many fond memories. Please keep me on your email list as I would like to stay abreast of what's happening in the industry."
Best regards,
Peter Eaton
pceaton@charter.net


Alex Nowicki Retires
"Thank you for your excellence in reporting what is going on in our industry. Unfortunately, I'm no longer a part of it after 42 years, beginning with US Leasing in the late 60's & ending with a collapse in Nov. 2009 but not without being kept apprised of current events by you. We're all better off because of your efforts."
Alex@cfclease.com
Alex Nowicki,
formerly President, Chesterfield Financial Corp.
Closes Chesterfield Financial 2009
http://leasingnews.org/archives/December%202009/12-18-09.htm#chesterfield

"Thanks for the mention in the News of Arizona Equipment Leasing Association. It was very thoughtful.
"Also I like the article about George Gascon the new D.A. of San Francisco. He was police chief here in Mesa before he went to San Francisco.
"I think he is a good and smart man."
Pat McCann
universal5@cox.net
S.F. Police chief new S.F. District Attorney
http://www.sfgate.com/cgi-bin/article.cgi?f=/c/a/2011/01/09/MNNR1H6GN9.DTL&tsp=1

"Just wanted to let you know how much I enjoy reading your news letter. It is the only daily email that I read every single day. Thank you for what you do."
Terri McNally
temb@globalcapitalltd.com
Chicago, Illinois
www.globalcapitalltd.com
"In managing my time, I can only handle customers, manage, or spend time reading significant meaningful reporting that is original or expounding. In short, I do not have time for reprints that I have already seen elsewhere. Leasing news has mostly first time or significant issue reporting.
"My favorite enemy or favorite ally is my effective use of time. I do not have time for any site with mostly reprints.
"Relevant reading is important. Use reading time wisely."
Allan Levine,
Chief Operating Officer
MADI$ON CAPITAL
Equipment and Vehicle Lease Financing Solutions
Owings Mills, MD 21117
Direct Line: 443.796.7337
Office: 800.733.5529 x 7337
Direct Fax: 443.213.1582
Office fax: 443.796.7203
alevine@madisoncapital.com
www.madisoncapital.com
"I like your publication, very useful."

Charles J. Snyder
Montare Finance Group, LLC
Moorestown, NJ. 08057
Tel: 609-636-7834
Email: csnyder@montarefinancegroup.com
www.montarefinancegroup.com

(Thank you. There are more emails like the last three, but did acknowledge them and do appreciate very much that readers support the effort put into our reporting. Editor).
[headlines]
--------------------------------------------------------------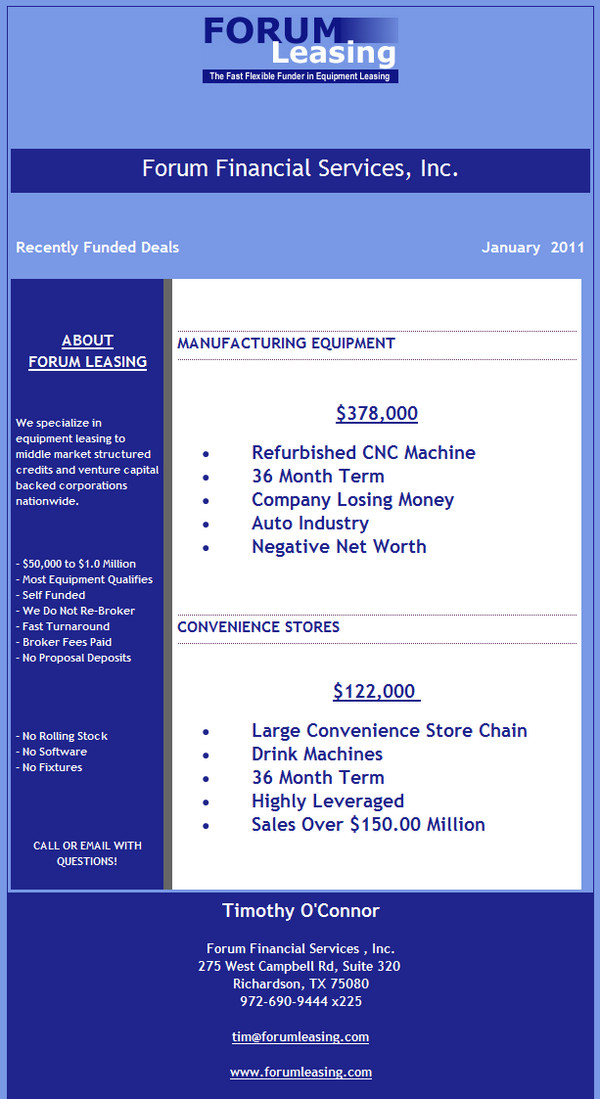 [headlines]
--------------------------------------------------------------

CLP January 2011 Spotlights Lee Herdon/Jim Merrilees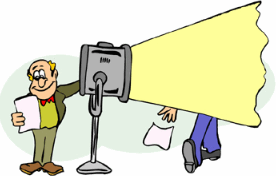 An Interview with Lee Herndon, CLP


Lee Herndon, CLP
Baytree National Bank
& Trust Company

Tell us a little bit about your background in equipment leasing and financing:

After spending ten years in the consumer finance business, which took a real beating in the early 80s when the prime lending rate eclipsed 20%, I responded to a help wanted ad for a credit/collection VP for a new small independent leasing company that was focusing on financing a new technology; cell phones. Trivia: the average price of a new car phone in 1984 was $3500.
LeaseTel quickly depleted its parent's cash resources and we were able to secure an acquisition by Xerox leasing. Xerox soon centralized credit and collection and I moved to sales manager of the Midwest region
After a couple years, Xerox reorganized, closed the division I was with, and I moved back closer to home near Chicago and took a position as Collection manager for Capitol Leasing. Capitol eventually sold their portfolio to Datronic Rental, and I moved with the portfolio to become the VP of Collection for Datronic. I rejoined the Capitol group, then at Bankers Leasing, a couple years later as VP of Collection. I stayed with Bankers for ten years as it grew and evolved and became a division of EAB Leasing, and then Citi Financial.
Citi Financial absorbed the $500 million portfolio and offered me a position in Texas. I chose to stay near family and friends which led me to IFC Credit as VP of Collection. Over the next couple years, the ex-Bankers Leasing group got Baytree Leasing established, and I rejoined the group again as VP Lease Administration /Collection/IT at Baytree Leasing where I am today.
What are some of the challenges you encounter and what do you enjoy most about your work?
The one constant in the leasing industry is change. I've had the opportunity to work for multi-nationals and independents, and each offers unique benefits and challenges. I like working for the smaller more entrepreneurial companies, and I like being a working manager.
In my current position I have both ends of the business, documenting and funding new transactions and Collection. It guarantees that my desk is never empty and I'm never looking for something to do. I also have the benefit of a partner who has over twenty-five years in leasing. My wife and I talk shop all the time and we really understand the challenges of each others jobs.

If you could transport yourself anywhere instantly, where would you go and why?

That's easy for me. I would go to Fred Howard Beach in Tarpon Springs, Illinois, with my wife, where we were married, and we would walk barefoot in the sand and watch the sun set, listening to the waves gently breaking on the shore.
What do you enjoy doing in your spare time?
My hobbies are varied, In February or March each year; you'll find me on a Cruise ship. I like to build things, and I like to take the boat out on the river early in the morning while the water is still, and I love taking long rides with my wife on our Goldwing on winding county roads, and if it's raining I'll just find a pool table and there goes the rest of any day.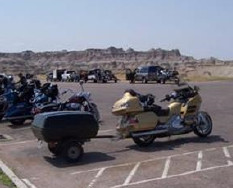 Lee's Goldwing in the Badlands
on the way to Sturgis
An Interview with Jim Merrilees, CLP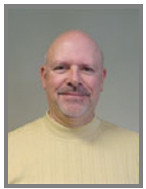 Jim Merrilees, CLP
RTR Services

An Interview with Jim Merrilees, CLI
How did you get your start in the equipment leasing and finance industry?
I graduated from Miami University (Oxford, Ohio) in 1971 with a finance degree. Shortly thereafter I went to work for Fifth Third Bank as a Credit Analyst. After one year I took a job with IDS Leasing and proceeded to start a career in the equipment leasing industry that lasted 34 years. Pitney Bowes Credit Corporation, where I spent about half this time, moved me to southern California in 1981. During my time there I received an MBA from Pepperdine ('85).
After 6 years, in 1987, I moved to Oregon when Pitney Bowes acquired Colonial Pacific Leasing Corporation. I remained at Colonial until 1994 and since then have had a couple more jobs, as many of my industry friends will tell you.
I became President of Quiktrak in 2007 and began servicing the industry I had spent so many years in. In September I began working for RTR Services, in Salem Oregon, where I hope to help the company broaden the services that it has been offering for 20 years.
The past 24 years, living in Oregon, seems to have flown by. During that time it has been a privilege to serve on the boards of Equipment Leasing and Finance Association, Eastern Association of Equipment Lessors, Equipment Leasing and Finance Association, National Equipment Finance Association which original was the Western Association of Lessors who become the United Association of Equipment Leasing and the Certified Lease Professional Foundation.
I have made many business contacts and friends during that time. Thanks to all of you who have supported me in my career and I feel fortunate to have been associated with this industry and its people.
In the movie about your life, who would you cast to play you?

Would the movie be a drama, a comedy, a romantic-comedy, action film, or science fiction?
If I had to, I would select Jimmy Stewart to play my role in a movie and it would definitely be a comedy. I try not to take myself too seriously.
What do you enjoy doing in your spare time?

When not at work my favorite thing lately has been riding motorcycles. I currently have 5, all but one being Harley products. The Northwest has great rides and you never seem to run out of wonderful scenery. Since my first bike back in college the freedom to ride never gets old.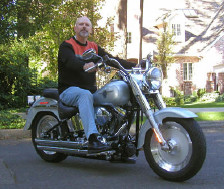 Jim with his Fat Boy Harley Davidson softail
Full January CLP Circular:
http://leasingnews.org/PDF/CLP_Jan2011.pdf

[headlines]
--------------------------------------------------------------

#### Press Release #############################
First one in L.A. for the new year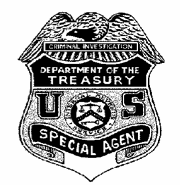 Sports Treasures Owner Pleads Guilty to Tax Fraud
Underreported over $3 Million in gross receipts on his tax returns
Santa Ana – Yesterday, a Villa Park man pleaded guilty before United States District Court Judge Josephine Tucker to filing a false income tax return with the Internal Revenue Service (IRS).
William A. Alsborg, owner of the sports memorabilia retail chain headquartered in Orange, California, failed to report gross receipts from his business for years 2003 through 2005.
According to the filed plea agreement, during 2003 through 2005, defendant Alsborg owned and operated Sports Treasures and sold memorabilia in his six retail stores located throughout Southern California, including in Orange County, and online through eBay.
For each of the years 2003 through 2005, Alsborg filed with the Internal Revenue Service ("IRS") an IRS Form 1040, U.S. Individual Income Tax Return, with a Schedule C, Profit or Loss from Business, for Sports Treasures attached to his Form 1040.
On each of Alsborg's tax returns from 2003 through 2005, he failed to report all of his business receipts and his business income on his Schedule C and his Form 1040. Specifically, he failed to report cash receipts and other business receipts that were often deposited into bank accounts other than in the Sports Treasures bank accounts. Alsborg knew he under-reported approximately $1,381,389, $1,474,877, and $147,543 in gross receipts for Sports Treasures on his Schedule C for the tax years 2003, 2004, and 2005, respectively (totaling approximately $3,003,809 in unreported gross receipts from 2003 through 2005). Although defendant had additional costs of goods sold and expenses that offset some of the unreported gross receipts, the total additional tax due based on the unreported gross receipts is $91,997 for the tax years 2003-2005.
Alsborg is scheduled to be sentenced on April 4, 2011 before Judge Tucker.
The charges specified in the indictment carry the following statutory maximum penalties: Filing False Income Tax Return – 3 years imprisonment and a fine of $100,000.00.
The investigation and prosecution of Alborg is being conducted by IRS - Criminal Investigation in conjunction with the United States Attorney's Office for the Central District of California.
### Press Release ############################

Defendant in $20 Million Illegal Stock for Compensation
Fraud Scheme Sentenced to 36 Months in Prison


Los Angeles - This morning, the lead defendant in an illegal stock-for-compensation fraud scheme investigation was sentenced to spend 36 months in federal prison after pleading guilty to subscribing to a false federal individual income tax return for 2005, conspiracy, and securities charges.

Stephen Floyd Owens, formerly of Lafayette, Louisiana, was also ordered by United States District Judge Terry J. Hatter to spend three years on supervised release after completing his prison sentence and to truthfully and timely file and pay all federal income tax returns for the years of the investigation.
According to his plea agreement in the tax case filed in April 2010, Owens admitted that he failed to report income of $1,600,000 that he had received from the sale of stock in numerous publicly traded companies. Owens admitted that he deliberately understated his income on his 2005 tax return, resulting in a tax loss of approximately $448,000.
In June 2009, Owens pleaded guilty to conspiracy and securities charges related to the fraudulent issuance of American Fire Retardant Corporation stock as compensation to William Manfei Woo, of Rosemead, California and to Tarun Mendiratta, of Weston, Connecticut. American Fire formerly did business in Santee, California.
According to court records, as a part of the scheme, Woo received American Fire stock from Owens, the company's president and chief operating officer. During 2003 and 2004, Owens caused American Fire to issue stock to Woo directly and indirectly through two nominees. The stock issued to Woo was issued as free-trading, unrestricted stock of the type issued to employees, consultants, and advisors who provide bona fide services to the company
Between July 2003 and February 2004, Mendiratta received approximately 1.18 billion shares of American Fire, stock that was publicly traded on the Over-The-Counter Bulletin Board. Mendiratta received the stock from co-conspirator Owens. The stock Mendiratta received from Owens had a market of value of approximately $3.3 million. As a part of the scheme, Mendiratta requested that Owens fraudulently issue American Fire stock to two of his aunts in an effort to conceal his ownership of the stock from federal authorities.
When he was issued the stock, Woo and Owens both knew that neither Woo nor either of his nominees performed bona fide services that justified the amount of stock issued to them. Similarly, Mendiratta and Owens knew that neither Mendiratta nor his aunts performed any bona fide services for American Fire that were worth the amount of stock issued to them.
Owens admitted that the total value of American Fire stock purportedly registered on SEC Form S-8 and issued to Woo, Mendiratta, and other non-bona fide consultants of American Fire between 2003 and 2004 exceeded $20,000,000.
At the conclusion of today's sentencing hearing Judge Hatter ordered Owens to begin serving his sentence on April 11, 2011.
Mendiratta was sentenced on April 19, 2010 on conspiracy and tax evasion charges. At sentencing, Judge Hatter specified that Mendiratta's custodial term consist of one year and one day in federal prison followed by six months at a community corrections center and six months of home detention. Additionally, Mendiratta was ordered to pay a fine of $150,000 and spend three years on supervised release after serving his sentence.
Woo was sentenced by Judge Hatter last year to 6 months in the custody of the Bureau of Prisons, followed by 1 year of supervised release, which included 6 months in a halfway house and 6 months of home detention after Woo pleaded guilty of subscribing to a false tax return and to conspiracy charges. Additionally, Woo was ordered to pay restitution to IRS in the amount of $725,956.
The investigation and prosecution of Owens, Woo and Mendiratta was conducted by IRS - Criminal Investigation and the Federal Bureau of Investigation in Los Angeles in conjunction with the United States Attorney's Office for the Central District of California.

### Press Release ############################
[headlines]
--------------------------------------------------------------

Valley Lee, Maryland---Adopt-a-Dog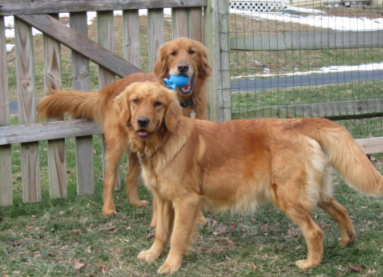 Nala
Golden Retriever Rescue of Southern Maryland Inc.
Valley Lee, MD
Phone: Please use email
johnsonpat@verizon.net
"Nala is a 14 month old golden girl given up by her family due to divorce. Her foster mom says she is a sweetheart. She gets along with cats, other dogs and children. She walks nicely on lead and is an all round great girl. Since she is a youngster who needs lots of exercise we prefer that she be adopted by a family with a physical, not invisible, fence.
To adopt Nala go to www.goldenretrieverrescueofsouthernmaryland.org and download an application. Once received a volunteer home visitor will contact you. Adoption fee is $250. Golden Rescue of Southern Maryland serves Charles, St Mary's and Calvert counties.
Please go to www.grca.org to find your local golden rescue if you live outside our service delivery area.
http://www.petfinder.com/shelters/MD272.html


Adopt-a-Pet by Leasing Co. State/City
http://www.leasingnews.org/Conscious-Top%20Stories/Adopt_Pet.htm

Adopt a Pet
http://www.adoptapet.com/\



You May have Missed---

Older Job Seekers: Top 5 Resume Myths De-Bunked
http://internsover40.blogspot.com/2009/09/top-5-resume-myths-de-bunked.html

Gary DiLillo, President 216-658-5618 or gary@avptc.com

To learn more about the benefits of
outsourcing personal property tax, please click here.


Sports Briefs----

Michael Irvin on Garrett: 'If they follow him, they will win Super Bowls'
http://cowboysblog.dallasnews.com/archives/2011/01/michael-irvin-on-garrett-if-th.html
49ers' new coach meets with Greg Roman, Vic Fangio
http://www.sfgate.com/cgi-bin/article.cgi?f=/c/a/2011/01/11/SPC11H7GJB.DTL
The Huddle
http://content.usatoday.com/communities/thehuddle/index


California Nuts Briefs---

Five years of higher taxes, $12.5 billion in spending cuts part of Brown's budget plan
http://www.mercurynews.com/top-stories/ci_17056188
Brown orders 48,000 state cell phones confiscated
http://blogs.sacbee.com/capitolalertlatest/2011/01/brown-orders-48000-state-cell.html

SF Mayor Ed Lee pledges new political era
http://www.sfgate.com/cgi-bin/article.cgi?f=/c/a/2011/01/11/BAIH1H7ENG.DTL&tsp=1


"Gimme that Wine"

Signs of earliest wine making found in 6,100 year old cave
http://www.nytimes.com/2011/01/11/science/11wine.html?
_r=1&scp=1&sq=6100%20year%20old%20cave%20wine&st=cse

Century-old winery getting new life in Healdsburg
http://www.pressdemocrat.com/article/20110110/ARTICLES/110109539

New Jersey Wine Country...Wait, What?
http://madison.patch.com/articles/new-jersey-wine-countrywait-what
Nickel winery heir files lawsuit against board members
http://napavalleyregister.com/star/news/local/article_40fce2ac-191f-11e0-b288-001cc4c03286.htm
Free Mobile Wine Program
http://leasingnews.org/archives/Feb2010/2_26.htm#mobile
Wine Prices by vintage
http://www.winezap.com
US/International Wine Events
http://www.localwineevents.com/
Winery Atlas
http://www.carterhouse.com/atlas/\
Leasing News Wine & Spirits Page
http://two.leasingnews.org/Recommendations/wnensprts.htm

[headlines]
----------------------------------------------------------------
This Day in American History
1588-Birthday of John Winthrop, American colonial governor of Massachusetts Bay Colony, born at Edwardston, England. Governor Winthrop kept a diary of events in the Massachusetts Bay Colony, published nearly two centuries later (in 1825-26), titled The History of New England from 1630 to 1649. Died at Boston, MA, Mar 26, 1649 (OS).
http://www.infoplease.com/ce6/people/A0852497.html
http://members.tripod.com/shesabo/winthrop/
1737-Birthday of John Hancock, American patriot and statesman, first signer of the Declaration of Independence. Born at Braintree, MA, he died at Quincy, MA, Oct 8, 1793. Because of his conspicuous signature on the Declaration, Hancock's name has become part of the American language, referring to any handwritten signature, as in "Put your John Hancock on that!"
http://www.ushistory.org/declaration/signers/hancock.htm
http://www.colonialhall.com/hancock/hancock.php
(lower part of: http://memory.loc.gov/ammem/today/jan12.html )
1773 - In Charleston, South Carolina, the first public museum in America was organized at the annual anniversary meeting of the Charleston Library Society. The first curators of the museum were the diplomat Charles Cotesworth Pinckeney, the politician Thomas Heyward, and two physicians, Alexander Baron and Peter Fayssoux. Eventually the building was torn down, and the collection was moved to the College of Charleston. On August 29,1850, the city council ratified an ordinance "to provide for the appoint of a Curator for the Museum of the College of Charleston." Francis Simmons Holmes was elected to the post on November 25, 1880, and was appointed professor of geology and paleontology at the college on December 28.
http://www.charlestonmuseum.org/directions.asp
http://www.charlestonbynight.com/charleston/charlestonfacts.html
1777- Mission Santa Clara de Assis, a California mission built by followers of Father Junipero Serra to educate the Indians. In the 1850s the mission became Santa Clara University, the oldest university in California. The current building, used by the University as its chapel, is a replica of an older building that was destroyed by fire in 1926. The first two sites are located one block from my former office. They were destroyed in floods. The third and existing Mission is at the University of Santa Clara, about five blocks from my office (higher ground). In 1819, a fourth mission was established and is part of the existing site. In 1926, a fire destroyed the chapel, and a replica was rebuilt, which is very popular for marriages and ceremonies in Santa Clara Valley. San Jose has taken steps to curb the flooding of the Guadalupe River, but as recently as twenty years ago there was a major flood in the area, down Firsts Street, which the city is just getting around to building major storm drains along Trimble road, not far from my office.
http://memory.loc.gov/ammem/today/jan12.html
http://www.scu.edu/adobelodge/history.html
1853-The first university on the Pacific Coast was Willamette University, Salem, Oregon. It was organized on February 1, 1842, as the Oregon Institute, offering only elementary work, and opened on August 13,1844, with five students. On January 12, 1853, it was chartered as a university by the Oregon Territorial Legislature. The Oregon Institute was continued as a preparatory school.
1856 -- American artist John Singer Sergeant born Florence, Italy. Although he lived much of his life in England and was buried there, he refused knighthood in 1907 because he still considered himself an American citizen.
http://www.ibiblio.org/wm/paint/auth/sargent/
http://www.jssgallery.org/Biography/Biography.htm
http://www.nga.gov/cgi-bin/psearch?Request=A&Person=27660
1851--In San Francisco, California, William Walker, editor of the "Herald," dueled on Mission Road with W.H. Graham. Graham was upset with article in newspaper. Walker was shot twice in the leg but survived.
1852--In San Francisco, California, Ex-Governor McDougal and A.C. Russell, editor of the "Picayune," engaged in a duel today. Russell was hit in the hand and slightly wounded.
1876-Birthday of Jack London (real name: John Griffin Chaney,) American author of more than 50 books: short stories, novels and travel, stories of the sea and of the far north, many marked by brutal realism. His most widely known work is The Call of the Wild, the great dog story published in 1903. London was born at San Francisco, CA. He resided in the Glen Ellen area for many years of his life. His ranch is a popular tourist visit, now a famous historic park, and is not far from the famous Glen Ellen winery. Contrary to popular belief, he did not commit suicide but on November 22, 1916, Jack London at the age of 40, died of gastrointestinal uremic poisoning.
http://www.parks.sonoma.net/JLStory.html
http://www.geocities.com/jacklondons/additions.html
http://sunsite.berkeley.edu/London/
http://www.kirjasto.sci.fi/jlondon.htm
http://sunsite.berkeley.edu/London/Images/
http://www.parks.sonoma.net/JLPark.html
http://www.inetours.com/PagesWT/WTareas/Glen_Ellen.html
1888 - A sharp cold front swept southward from the Dakotas to Texas in just 24 hours spawning a severe blizzard over the Great Plains. More than 200 pioneers perished in the storm. Subzero temperatures and mountainous snow drifts killed tens of thousands of cattle.
1890-Birthday of Black educator Mordecai W Johnson, born Paris,
Tennessee, First African-American president of Howard University
for more than three decades
http://www.africanpubs.com/Apps/bios/1049JohnsonMordecai.asp?pic=none
http://www.vernonjohns.org/tcal001/vjbscgsp.html
http://www.fetchbook.info/search_Mordecai_W._Johnson/searchBy_Author.html
http://www.stanford.edu/group/King/publications/papers/vol4/
570705-008-To_Mordecai_Johnson.htm
1893- Representatives of 21 mission boards met in NY City to discuss common concerns. Soon becoming an annual event, by 1911 the convention was known as the Foreign Missions Conference. In 1950 it became a constituting member of the National Council of the Churches of Christ in the USA, serving as its Division of Foreign Missions.
1896-The first X-ray photograph was made by Dr. Henry Louis Smith, professor of physics and astronomy, Davidson College, Davidson, NC. Smith obtained the hand of a corpse, fired a bullet into it, and then took a 15-minute exposure which, when developed, revealed the exact location of the bullet.
1904-Guitarist Fred "Mississippi" McDowell born Rossville, TN, died 1971.
http://privatewww.essex.ac.uk/~patrickp/aavesem/texts/FredMcDowellBio.html
http://www.bigroadblues.com/features/fred.shtml
http://www.pricegrabber.com/search_getprod.php/masterid=543245301/
ut=43a1166e45af8b80
1905-- Singing cowboy Woodward Maurice (Tex) Ritter was born in Panola County, Texas. He was one of the first to follow Gene Autry into films as a singing cowboy, and became of country music's most popular stars in the 1940's. Ritter won an Academy Award in 1953 for his version of the theme song from "High Noon." He died of a heart attack on January 2nd, 1974, at a jail in Nashville where he was arranging bail for one of his band members. In yesterday's Jeopardy, the last question was the name of the movie musical that starred Tex Ritter in 1943.
(Oklahoma.)
1910-Guitarist Gussie "Blind" Nesbitt born Spartansburg, SC, most popular song,
"Ain't Nobody's Business."
http://www.rootsandrhythm.com/roots/BLUES%20&%20GOSPEL/prewar_gospel.htm
1912-Birthday of trombonist Trummy Young, Savannah GA
http://www.artistdirect.com/music/artist/bio/0,,512734,00.html?artist=Trummy+Young
http://www.bikehawaii.com/jazz/trummy.html
1912 - The record low temperature for the state of Iowa was set at Washta. The temperature fell to 47 degrees below zero (this record was tied in February, 1996).
1915- The US House of Representatives rejected a proposal to give women the right to vote. Women gained the right to vote in 1920
1916-Pianist/band leader Jay McShann born Muskogee, OK
http://www.riverwalk.org/profiles/mcshann.htm
http://www.vh1.com/artists/az/mcshann_jay/bio.jhtml
http://www.colindavey.com/BoogieWoogie/articles/jmi.htm
1922-Birthday of Ira Hayes, one of the six US Marines who raised the American flag on Iwo Jima's Mount Surbachi, February 23, 1945, following a US assault on the Japanese stronghold. The event was immortalized by Oakland Tribune Photographer, working then for Associated Press, Joe Rosenthal. The picture was posed, after the first flag was raised, but it became a symbol, in fact is on the Marine War Memorial monument at Arlington, Virginia. Hayes was born on a Pima Indian Reservation at Arizona. He returned home after WWII a much celebrated hero. A hero to everyone except himself, Hayes was unable to cope with fame. He was found dead of "exposure to freezing weather and over-consumption of alcohol" on the Sacaton Indian Reservation at Arizona, January 24, 1955. Scientists report the Indians, as a race, are born with a "chemical trigger" in their brain that makes them very susceptible to various diseases of addiction, especially alcoholism. This is also a common trait among alcoholics and other addictions in other races. It is a medical disease and not psychological based in the great major of those with addictions.
http://www.artnatam.com/utaylor/n-ut008.html.
1926-Drummer Ronald Shannon Jackson born 1926 Fort Worth TX
http://www.cymbatamusic.com/bio.html
http://www.about-time-records.com/at-1003.html
1928-- Russian-born pianist Vladimir Horowitz made his US debut with the New York Philharmonic under Sir Thomas Beecham in a performance of Tchaikovsky's "B Flat Minor Concerto." Horowitz would become the most celebrated pianist of the century, renowned for his enormous sound and technical command of his instrument.
1932-Hattie W. Caraway, a Democrat from Arkansas, was the first woman elected to the US Senate. Born in 1878, Caraway was appointed to the Senate on November 13, 1931, to fill out the term of her husband, Senator Thaddeus Caraway, who had died a few days earlier. On January 12, 1932, she won a special election to fill the remaining months of his term. Subsequently elected to two more terms, she served in the senate until January, 1945. She was an adept and tireless legislator (once introducing 43 bills on the same day), who worked for women's rights (once cosponsoring an equal rights amendment) and supported New Deal Policies. She died December 21, 1950, at Falls Church, VA. The first woman appointed to the Senate was Mrs. W.H. Felton in 1922 who served for two days. The first woman to be elected to the Senate without having been appointed first was Margaret Chase Smith of Maine, who had served first in the House. She was elected to the Senate in 1948.
http://www.spartacus.schoolnet.co.uk/USAcarawayH.htm
http://www.senate.gov/~lincoln/html/hattaway.html
http://asunews.astate.edu/caraway.htm
1936 -- A. D. Winans born San Francisco, Frisco, California. Part of the Beat movement.
http://www.2poetswunderleewinans.homestead.com/Winans.html
http://www.thundersandwich.com/thundersandwich17/winans.html
1939 - After five year playing together, the Ink Spots gained national attention when they recorded "If I Didn't Care".
http://www.inkspots.ca/
http://www.theinkspots.com/
1943--DAVIS, CHARLES W. Medal of Honor
Rank and organization: Major, U.S. Army, 25th Infantry Division. Place and date: Guadalcanal Island, 12 January 1943. Entered service at: Montgomery, Ala. Birth: Gordo, Ala. G.O. No.: 40, 17 July 1943. Citation: For d1stinguishing himself conspicuously by gallantry and intrepidity at the risk of his life above and beyond the call of duty in action with the enemy on Guadalcanal Island. On 12 January 1943, Maj. Davis (then Capt.), executive officer of an infantry battalion, volunteered to carry instructions to the leading companies of his battalion which had been caught in crossfire from Japanese machineguns. With complete disregard for his own safety, he made his way to the trapped units, delivered the instructions, supervised their execution, and remained overnight in this exposed position. On the following day, Maj. Davis again volunteered to lead an assault on the Japanese position which was holding up the advance. When his rifle jammed at its first shot, he drew his pistol and, waving his men on, led the assault over the top of the hill. Electrified by this action, another body of soldiers followed and seized the hill. The capture of this position broke Japanese resistance and the battalion was then able to proceed and secure the corps objective. The courage and leadership displayed by Maj. Davis inspired the entire battalion and unquestionably led to the success of its attack.
1944-Birthday of Joe Frazier, former boxer, born Beaufort, SC.
http://www.ibhof.com/frazier.htm
1946-Less than a month after the Cleveland Rams won their first NFL title, the league gave owner Dan Reeves permission to move the team to Los Angeles. In approving this franchise shift, the NFL became the first major professional sports league to put a team on the West Coast. Fans in Cleveland quickly embraced a new team, the Browns in the new All-American Football Conference which lasted until the two leagues merged in 1950.
1946-Pianist George Duke born San Rafael, Ca.
http://www.georgeduke.com/
http://www.bingsoldskool.com/duke.html
http://www.vh1.com/artists/az/duke_george/bio.jhtml
1948-US Supreme Court decision gives Blacks the right to study law at state institutions. The U.S. Supreme Court ordered the State of Oklahoma to provide Ada Lois Fisher, a Negro, with the same education is offered white students. Five days later the Supreme Court of Oklahoma ruled the state must establish a separate but equal law school for Fisher who had been barred from entering the University of Oklahoma Law School because of her color.
http://www.aaregistry.com/african_american_history/1921/
Ada_Lois_Sipuel_Fisher_an_Oklahoma_legend
http://www.walmart.com/catalog/search-ng.gsp?search_constraint=3920&search_query=
Fisher%2c%20Ada%20Lois%20Sipuel
1948—Top Hits
Ballerina - Vaughn Monroe
Civilization - The Louis Prima Orchestra
I'll Dance at Your Wedding - Buddy Clark with the Ray Noble Orchestra
I'll Hold You in My Heart (Till I Can Hold You in My Arms) - Eddy Arnold
1949 - In his State of the Union address, President Truman labeled his administration the "Fair Deal."
http://gi.grolier.com/presidents/aae/side/fairdeal.html
http://www.whitehouse.gov/history/presidents/ht33.html
http://us.history.wisc.edu/hist102/lectures/lecture22.html
1949 - On CBS-TV, "Arthur Godfrey and His Friends" was first seen in what would be a seven year run on the network.
http://timvp.com/arthurg.html
1949 - The Chicago-based children's show, "Kukla, Fran and Ollie", made its national debut on NBC-TV. Fran Allison was hostess.
http://www.museum.tv/archives/etv/K/htmlK/kuklafrana/kuklafrana.htm
http://www.chicagohs.org/KFO/KFO.html
http://www.richsamuels.com/nbcmm/burr.html
1951-Birthday of political commentator, sometimes sports commentator, Russ Limbaugh, talk-show host ("The Rush Limbaugh Show"), born Cape Girardeau, MO.
http://www.rushlimbaugh.com/home/today.guest.html
1952--ROSSER, RONALD E. Medal of Honor
Rank and organization: Corporal, U.S. Army, Heavy Mortar Company, 38th Infantry Regiment, 2d Infantry Division. Place and date: Vicinity of Ponggilli, Korea, 12 January 1952. Entered service at: Crooksville, Ohio. Born: 24 October 1929, Columbus, Ohio. G.O. No.: 67, 7 July 1952. Citation: Cpl. Rosser, distinguished himself by conspicuous gallantry above and beyond the call of duty. While assaulting heavily fortified enemy hill positions, Company L, 38th Infantry Regiment, was stopped by fierce automatic-weapons, small-arms, artillery, and mortar fire. Cpl. Rosser, a forward observer was with the lead platoon of Company L, when it came under fire from 2 directions. Cpl. Rosser turned his radio over to his assistant and, disregarding the enemy fire, charged the enemy positions armed with only carbine and a grenade. At the first bunker, he silenced its occupants with a burst from his weapon. Gaining the top of the hill, he killed 2 enemy soldiers, and then went down the trench, killing 5 more as he advanced. He then hurled his grenade into a bunker and shot 2 other soldiers as they emerged. Having exhausted his ammunition, he returned through the enemy fire to obtain more ammunition and grenades and charged the hill once more. Calling on others to follow him, he assaulted 2 more enemy bunkers. Although those who attempted to join him became casualties, Cpl. Rosser once again exhausted his ammunition obtained a new supply, and returning to the hilltop a third time hurled grenades into the enemy positions. During this heroic action Cpl. Rosser single-handedly killed at least 13 of the enemy. After exhausting his ammunition he accompanied the withdrawing platoon, and though himself wounded, made several trips across open terrain still under enemy fire to help remove other men injured more seriously than himself. This outstanding soldier's courageous and selfless devotion to duty is worthy of emulation by all men. He has contributed magnificently to the high traditions of the military service.
1954-Birthday of radio and television personality ("The Howard Stern Show"), born Queens, NY. People say they "dislike" his humor and antics, but he remains one of the most popular personalities, even after his "not so famous" divorce.
http://www.eonline.com/On/Howard/
http://www.animaux.net/stern/eshows.html
1955 – Our neighbor, he lived down the street from us, Rod Serling, began made
a television breakthrough the production of the hour-long drama, "Patterns". Within two weeks, the struggling author earned 23 other television assignments.
http://www.rodserling.com/NYTpatterns.htm
http://www.pbs.org/wnet/americanmasters/database/serling_r.html
http://www.videoflicks.com/titles/1046/1046573.htm
1956—Top Hits
Memories are Made of This - Dean Martin
The Great Pretender - The Platters
Lisbon Antigua - Nelson Riddle
Sixteen Tons - Tennessee Ernie Ford
1958-Two-Point Conversion: The NCAA football rules committee make the fist change in scoring rules since 1912 by introducing the optional two-point conversion. Under the rule, teams could kick for one point or run or pass for two points after a touchdown.
1959-"The Bell Telephone Hour" premiered on TV, bringing great musical performances. NBC's musical series ran semi-regularly for nearly 10 seasons. The Bell Telephone Orchestra was conducted by Donald Voorhees.
1959-- Berry Gordy borrows $800 from his family to start a record label and rents an eight-room house on 2648 W. Grand Blvd, the future home of Motown Records.
1960-Schayes Score 15,000 points: Two years to the day after he became the NBA's leading career scorer, Dolph Schayes of the Syracuse Nationals becomes the first NBA player to score 15,000 points. He finished his career in 1963-64, with 19,249 points.
1961-The Chicago Cubs announced that they would forsake the traditional manager system and instead have a team of eight coaches lead the club, with several taking turns at the top. The experiment lasted two season during which the Cubs finished 64-90 and 59-103.
1961-Motown Records signs The Primettes to a recording contract and convinces them to change their name. From several possibilities, they settle on one suggested by Florence Ballard - The Supremes.
1963-The Beatles released "Please Please Me", which would be their first number one single in the UK. Written mostly by John Lennon, the song made it to the top in just three weeks and would sell over 1.5 million copies world wide. However, the record wouldn't appear on the US charts for another year.
1963--"Please Please Me" by the Beatles was released in Britain. It was the first Beatles' single to top the British charts - it did so on February 16th. The song, written by John Lennon and Paul McCartney, was not released in North America until 1964. "Please Please Me" reached number three on the US charts.
1963-- On his way back from Italy in a search for estranged girlfriend Suze Rotolo, Bob Dylan records the radio play Madhouse on Castle Street in London for the BBC.
It features his first recorded rendition of "Blowin' in the Wind" and his only recorded version of the original "Swan on the River." In the drama, Dylan plays a folk singer.
1963-- The Cascades' "Rhythm of the Rain" enters the pop charts
1963-- Steve Lawrence's "Go Away Little Girl" hits #1
1964—Top Hits
There! I've Said It Again - Bobby Vinton
Louie Louie - The Kingsmen
Popsicles and Icicles - The Murmaids
Love's Gonna Live Here - Buck Owens
1965-- The NBC television pop music show "Hullabaloo" made its debut. An answer to ABC's successful "Shindig" show which ran for two years, "Hullabaloo" tried to attract a wider audience by booking both rock music and Las Vegas-type acts. The host was pop singer Jack Jones, and the guests on the first show included the New Christy Minstrels, Gerry and the Pacemakers, the Zombies and Woody Allen.
1966—"Bop," "Biff," "Bam" the television show Batman premiered on television. I never missed an episode. ABC's crime-fighting show gained a place in Nielsen's top 10 ratings in its first season. The series was based on the DC Comic characters created by Bob Kane in 1939. Adam West starred as millionaire Bruce Wayne and superhero alter ego, Batman. Burt Ward co-starred as Dick Grayson/Robin, the Boy Wonder. A colorful assortment of villains guest-starring each week included: Cesar Romero as the Joker, Eartha Kitt and Julie Newmark as Catwoman, Burgess Meredith as the Penguin and Frank Gorshin as the Riddler. Some other stars making memorable appearances included Liberace, Vincent Price, Milton Berle, Tallulah Bankhead and Ethel Merman. The series played up its comic-strip roots with innovative and sharply skewed camera angles, bright bold colors and wild graphics. "Batman's" memorable theme song, composed by Neal Hefti, can be heard today with some 120 episodes in syndication.
http://www.musicselections.com/tv/batman.mid
http://us.imdb.com/title/tt0059968/
http://www.buyersmls.com/americantv/batman.htm
http://b.webring.com/hub?ring=batman1966
1967 - After 8 years off the network schedule, "Dragnet," one of broadcasting's greatest hits, returned to NBC-TV. One of my high school best friends father, Harry Morgan played Jack Webb's sidekick in the renewed series.
http://www.infoplease.com/ipea/A0763077.html
http://www.bestcareanywhere.net/Morgan.htm
http://us.imdb.com/Name?Morgan,+Harry
http://www.triviatribute.com/harrymorgan.html
1968-- The Supremes guest-starred on a "Tarzan" TV episode. They played nuns.
1968- The Doors' second album, "Strange Days," goes gold. Highlights are "People Are Strange," "Love Me Two Times," "Moonlight Drive" and "When the Music's Over."
1969-Led Zeppelin released their self-titled, debut album. The groundbreaking LP is now seen as one of the most impressive and important debuts in Rock music history. The name of the band had recently been changed from The New Yardbirds after drummer Keith Moon of The Who predicted the band's music would "go over like a lead zeppelin".
1969-Jets Win Super Bowl III: Overcoming their status as a17-point underdogs, and living up to quarterback Joe Namath's bold prediction, the New York Jets upset the Baltimore Colts, 16-7 in Super Bowl III. The Jets got a touchdown from full-back Matt Snell and three field goals form Jim Turner to become the first American Football League team to snatch a championship from an NFL team.
1971-Congressional Black Caucus organized.
http://www.house.gov/ebjohnson/cbcbirth.htm
1971-"All in the Family" premiered on television. Based on the success of the British comedy "Till Death Us Do Part," Norman Lear created CBS's controversial sitcom "All in the Family." The series was the first of its kind to realistically portray the prevailing issues and taboos of its time with a wickedly humorous bent. From bigotry to birth control, few topics were considered too sacred to discuss on air. Ultra-conservative Archie Bunker (played by Carroll O'Connor) held court from his recliner, spewing invective at any who disagreed with him. Jean Stapleton portrayed Archie's dutiful wife, Edith. Sally Struthers and Rob Reiner rounded out the cast as Archie's ultra-liberal daughter and son-in-law, Gloria and Mike "Meathead" Stivic. All three characters often fell victim to Archie's zinging one-liners and insults.
http://us.imdb.com/title/tt0066626/
http://www.allinthefamilysit.com/home.shtml
http://www.sitcomsonline.com/sounds/AllintheFamily.wav
1972—Top Hits
Brand New Key - Melanie
American Pie - Don McLean
Let's Stay Together - Al Green
Would You Take Another Chance on Me - Jerry Lee Lewis
1974-- Steve Miller's "The Joker" hits #1
1974-- Jim Croce's album You Don't Mess Around with Jim hits #1
1975-Pittsburgh Wins Super Bowl IX: The Pittsburgh Steelers defeated the Minnesota Vikings, 16-6 in Super Bowl IX,. Led by their famed "Steel Curtain" defense, Pittsburgh held the Vikings to only 17 yards rushing. For the Steelers, it was their first Super Bowl victory and the first of four they would win over a six-year period.
1976-- The life expectancy for a white woman in the United States became 75.9 years, and for nonwhite women 72 years, according to an announcement by the U.S. Census Bureau. The second half of the 20th century thus marked the first time in recorded history that women were outliving men. Birth control and spaced birthing made the difference. In 1900, the life expectancy for all women in the U.S. was 40 years, much less than men's primarily because of excessive child birth, which made the average life expectancy of a married woman 35. In the 16th century the average length of life for a woman was 25 years.
1979-- drummer Aynsley Dunbar joined Jefferson Starship. He had previously played with such groups as John Mayall's Bluesbreakers, the Mothers of Invention, Journey and his own Aynsley Dunbar Retaliation.
1980—Top Hits
Escape (The Pina Colada Song) - Rupert Holmes
Rock with You - Michael Jackson
Do that to Me One More Time - The Captain & Tennille
Coward of the County - Kenny Rogers
1981-The very popular TV show "Dynasty" premiered as a three hour movie. The popular ABC prime-time serial focused on the high-flying exploits of the Denver-based Carrington family. The series had a weekly wardrobe budget of $10,000 with many elegant costumes designed by Nolan Miller. In addition to the juicy storylines, many tuned in worldwide to view the palatial mansions and lavish sets. John Forsythe played patriarch Blake Carrington with Linda Evans as his wife, Krystle. Joan Collins played Alexis, Blake's scheming ex-wife and arch business rival. Other cast members included Kathleen Beller, Pamela Bellwood, Diahann Carroll, Jack Coleman, John James, Heather Locklear, Pamela Sue Martin, Ted McGinley, Michael Nader, Catherine Oxenberg, Emma Samms and Gordon Thomas. Notable guest stars included William Campbell, James Farentino, George Hamilton, Charlton Heston, Rock Hudson, Billy Dee Williams and many others during the soap's long run.
http://www.museum.tv/archives/etv/D/htmlD/dynasty/dynasty.htm
1981 -35ºF (-37ºC), Chester, Massachusetts (state record) Ironically, The state's highest temperature on record was reported here on Aug. 2, 1975, at 107 degrees.
http://www.epodunk.com/cgi-bin/genInfo.php?locIndex=2906
1982 - A low pressure area on the Gulf spread snow and freezing rain over the central and southern Gulf states. Amounts were generally 5 inches from northern Louisiana into northern Florida. Atlanta, GA was paralyzed by snow and freezing rain. Vegetables were destroyed as far south as Homestead, where the temperature fell to 29 degrees, and citrus was damaged at Orlando, where the mercury fell to 23 degrees. Amounts were generally 5 inches from northern Louisiana into northern Florida. Atlanta, GA was paralyzed by snow and freezing rain.
1982 -- New England defeats Miami 3-0 in the infamous "Snowplow Game." Mark Henderson uses his snowplow to clear a kicking surface on the Sullivan Stadium turf for John Smith's 33-yard game-winning field-goal.
1984- Cholesterol is linked to heart disease after 10-year study by the National Heart, Lung & Blood Institute.
1985- Commodore Roberta Hazard, becomes the first woman commander of the nation's largest naval training facility, the Naval Training Center, Great Lakes, Illinois.
http://www.wic.org/bio/rhazard.htm
http://www.history.navy.mil/ar/hotel/hazard.htm
1985 - After a record setting 24 weeks as the United States' #1 album, Prince's "Purple Rain" slipped to the #2 spot. Bruce Springsteen's "Born In the USA", finally took over the top spot after 24 weeks in the #2 slot while "Purple Rain" ruled
1988—Top Hits
So Emotional - Whitney Houston
Got My Mind Set on You - George Harrison
The Way You Make Me Feel - Michael Jackson
I Can't Get Close Enough – Exile
1990 - Gale force winds produce squalls with heavy snow in the Great Lakes Region. Totals in northwest Pennsylvania ranged up to eleven inches at Conneautville and Meadville. Barnes Corners, in western New York State, was buried under 27 inches of snow in two days.
1991- The US Congress passed a resolution authorizing the President of the US to use force to expel Iraq from Kuwait. This was the sixth congressional vote in US history declaring war or authorizing force on another nation.
http://odur.let.rug.nl/~usa/H/1994/ch13_p11.htm
1991-- Janet Jackson's "Rhythm Nation 1814" became the first album to generate seven top-five singles on the Billboard Hot 100 when "Love Will Never Do (Without You)" reached number four. It would rise to number-one the following week.
1991-- Johnny Paycheck is released from prison after serving two years of a seven-year sentence for a barroom shooting. Ohio Governor Richard Celeste had commuted his sentence upon leaving office.
1992-This date is incorrect on the birthday of "Hal," computer in 2001: A Space Odyssey, by Arthur C. Clarke, "born" Urbana, IL.
1993-- The Eighth Annual Rock and Roll Hall of Fame induction ceremonies are held in Los Angeles. Inductees include Cream (who reunite on stage for the event), Ruth Brown, Creedence Clearwater Revival, The Doors, Frankie Lymon and the Teenagers, Etta James, Van Morrison, and Sly and the Family Stone.
1994-—Top Hits
Hero- Mariah Carey
All For Love- Bryan Adams/Rod Stewart/Sting
All That She Wants- Ace Of Base
Again- Janet Jackson
1995-- The Tenth Annual Rock and Roll Hall of Fame induction ceremonies are held in New York. Inductees include The Allman Brothers Band, Al Green, Janis Joplin, Led Zeppelin, Martha and the Vandellas, Neil Young, and Frank Zappa.
1996 - the fourth and final in a series of snowstorms to strike the east coast in only ten days dumped 36 inches of snow at Oakland, PA, 26 inches at Franklin, NY, and 25 inches at Montrose, PA. Another 4 to 6 inches fell in the Washington, DC- Baltimore, MD area. The 10.8 inches at Harrisburg, PA raised its monthly snowfall to 38.8 inches -- the city's snowiest month ever. After this snowfall, many places had over 40 inches of snow on the ground, including Grafton, NH (50 inches), Danville, PA (49 inches), Jaffrey, NH (46 inches), and West Granville, MA (43 inches). Oddly enough, this deep snow cover would be completely eradicated in most areas over the next two weeks from warm temperatures and heavy rains, setting the stage for major flooding.
1997- HAL becomes operational (2001: A Space Odyssey); this date was given as January 12, 1992 on screen, but 1997 is the date used in both the novel and screenplay.
http://asru99.research.att.com/abstracts/0_6741_keynote.pdf
http://www.indelibleinc.com/kubrick/films/2001/images.html
1998-The Harlem Globetrotters, the most popular basketball attraction in the world, played their 20,000th game, defeating their perennial foils, the New York Nationals, 85-62, in Remington, IN. The victory brought the Trotters' overall record to 19,668 wins against only 332 defeats. The Globetrotters, originally known as the Savoy Five, were founded in 1926 by Abe Saperstein. They played before their first paying crowd in 1927, adopted their new name in 1930 and played their first game on foreign soil in 1939. In the nearly six decades since, they have played in 114 countries before an estimated total audience of 100 million.
1998 - At a ceremony in Manhattan's Waldorf-Astoria, Carlos Santana became the first Hispanic to be inducted into the Rock and Roll Hall of Fame. Santana said he was pleased about the honor, and felt a little like Jackie Robinson. Also inducted that day were The Eagles, Fleetwood Mac, The Mamas and the Papas, and Jelly Roll Morton.
http://www.santana.com/
1999-—Top Hits
Have You Ever?- Brandy
Nobody s Supposed To Be Here- Deborah Cox
I m Your Angel- R. Kelly
...Baby One More Time- Britney Spears
[headlines]
--------------------------------------------------------------
American Football Poem
"You got to want it to win it and we want it more. You got to want it to win it and we want it more. Go Falcons!"
"We're headed for the top, We're solid as a rock, We can't be stopped, Because we're HOT HOT HOT!!!"
"Clap your hands, And stomp your feet, And jam to the rhythm of the Viking beat, It goes (stomp, clap, stomp stomp, clap, stomp clap), Do it "
"Its time, to cheer, Seahawks are here, Seahawks, Seahawks, Yeah, This is our year!!!"

IF YOU WANT TO WIN THIS GAME …….
YOU HAVE TO SHOUT WITH ALL YOUR MIGHT!!!
WE SAY "GO"
YOU SAY…….FIGHT!!
GO………FIGHT!
GO………FIGHT!
Everyone together yell: WIN!

--------------------------------------------------------------

SuDoku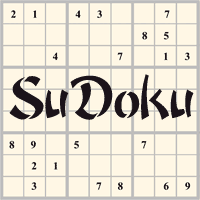 The object is to insert the numbers in the boxes to satisfy only one condition: each row, column and 3x3 box must contain the digits 1 through 9 exactly once. What could be simpler?
http://leasingnews.org/Soduku/soduko-main.htm
--------------------------------------------------------------

Daily Puzzle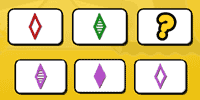 How to play:
http://www.setgame.com/set/puzzle_frame.htm
Refresh for current date:
http://www.setgame.com/set/puzzle_frame.htm
--------------------------------------------------------------


http://www.gasbuddy.com/
http://www.gasbuddy.com/GB_Map_Gas_Prices.aspx
http://www.gasbuddy.com/GB_Mobile_Instructions.aspx
--------------------------------------------------------------

Weather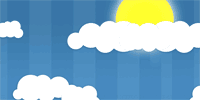 See USA map, click to specific area, no commercials
--------------------------------------------------------------

Traffic Live---
Real Time Traffic Information
You can save up to 20 different routes and check them out with one click,
or type in a new route to learn the traffic live
--------------------------------