San Francisco
Trinity Vendor Finance--National Program Specialist
BA degree, 2+ years experience in equipment finance or lending
www.bankofthewest.com
Visit www.bankofthewest.com, click 'Careers' and
search Under 'National Program Specialist-San Francisco'.
Thursday, January 20, 2011

Today's Equipment Leasing Headlines

Classified Ads---Asset Management/Collections
Where was Lease Police When You Needed Them?
Mazuma Announces Resignation of Director Mike Lee
U.S. Bancorp and Leasing Still Going in Opposite Directions
ELFA Small Ticket Council on Evergreen Clauses
Sales makes it Happen---by Steve Chriest
"Seeing Red May Help Increase Sales"
Classified ads---Help Wanted
January 27 Free Webinar by IDS on Lease Accounting
How to prepare for the new rules
Saluting Leasing News Advisor Allan Levine
Leasing Association Conference Up-Dates
Another Year/The Way Back
Fernando Croce Movie/DVD Reviews
Secretariat/Inspector Bellamy/Santa Sangre
CIT Opens Washington, D.C. Office
Former Encino, CA CPA Sentenced to Prison
Westlake Village, California Adopt-a-Dog
News Briefs---
Fifth Third posts 4Q profit; plans to repay TARP
Citi profit fails to stir investor excitement
'Best' conditions for trucking fleets to lease equipment
The Eight States Running Out of Homebuyers
2010 second worst year for home construction
Economic forecast calls for slow rebound
Broker/Funder/Industry Lists | Features (collection)
Top Ten Stories Chosen by Readers | Top Stories last six months

Work E-Mail Not Protected by Attorney-Client Privilege, Court Says
You May Have Missed---
Sports Briefs---
California Nuts Briefs---
"Gimme that Wine"
This Day in American History
SuDoku
Daily Puzzle
GasBuddy
Weather, USA or specific area
Traffic Live----

######## surrounding the article denotes it is a "press release" and was not written by Leasing News nor information verified, but from the source noted. When an article is signed by the writer, it is considered a "by line." It reflects the opinion and research of the writer. It is considered "bias" as it is the writer's viewpoint.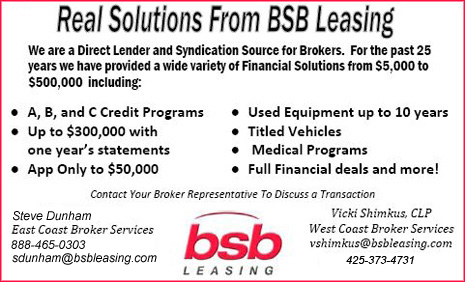 [headlines]
--------------------------------------------------------------
Classified Ads---Asset Management/Collections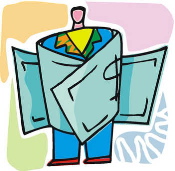 (These ads are "free" to those seeking employment
or looking to improve their position)
Minneapolis, MN
16 years leasing experience from micro to large ticket market, variety of equipment. Most recently calling on vendor telecom dealers in Upper Midwest.
golfadm@yahoo.com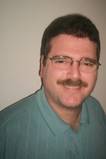 Santa Barbara CA (will relocate)

Experienced Asset Manager of various portfolio's for a bank, broker and leasing company. Utilized specialized remarketing companies to maximize collateral values. Worked remote two years.
geoff.taylor@verizon.net | Resume | Reference 1 | Reference 2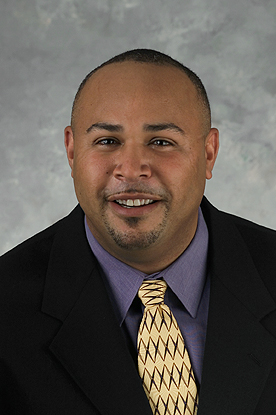 Seattle, WA
16 years experience small-ticket market; collections management, bankruptcy, litigation; strong vendor network; CLP Certification 2000- Pinnacle Capital since 2003, previously Irwin Business Finance, Financial Pacific westongerry@gmail.com
Resume

Free Posting for those seeking employment in Leasing:
http://www.leasingnews.org/Classified/Jwanted/Jwanted-post.htm

All "free" categories "job wanted" ads:
http://www.leasingnews.org/Classified/Jwanted/Jwanted.htm
[headlines]
--------------------------------------------------------------

Where was Lease Police When You Needed Them?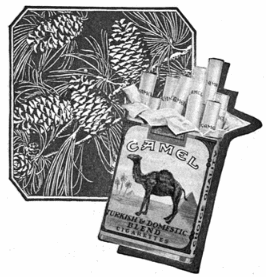 John Roscoe and his son Ned Roscoe, through a series of companies called "Cigarettes Cheaper" "Five Friends" and "Cousins Distributing" leased a series of equipment from a couple dozen leasing companies including American Express Equipment Finance, Leaf Funding, and GE Capital. All his financials were false, and the equipment was generally "mis-described" and ended up being fixtures.
All the while, he was also cooking the books on the same companies for an accounts receivable line of credit from Comerica Bank. He, along with his family, cooked the borrowing base and he used the money to purchase a $20 million home atop Twin Sisters Mountain near Santa Rosa, a 13,000 square foot mansion built with mostly glass. It had two bedrooms.
On the day of trial, he deeded the home to his son's company, who then refinanced the property, and pulled out cash, to pay down some of the Comerica obligation, which was unsecured by the real estate.
Throughout the discovery phase and trial, he and his son Ned maintained:
--He did not know what the oath to tell the truth meant
--John wasn't sure if he was employed by Cigarettes Cheaper or not
--That he did not know what insolvent meant
--His sworn statement under penalty of perjury that he was able to pay his debts as they became due did not include leasing companies
--That the Grant Deed which conveyed the property for no consideration really meant there was consideration
--Ned maintained that to control population growth, selected population groups should be euthanized. He suggested starting with lawyers.
Ken Greene, of Hamrick & Evans, LLP, Universal City, and Tom McCurnin, Barton, Klugman & Oetting, Los Angeles, handled the case, which was turned over the US Attorney and the discovery as well as other material from the Comerica obligation resulted in an Indictment against both. John Roscoe was offered a no prison deal in exchange for a five year hitch for his son Ned. Ned, however, refused to take a hit for the team. The pair went to trial January 19th.
Roscoe's own lawyer was compelled to testify against them, under the crime fraud exception.
According to the court document the company with stores in the San Francisco Bay Area got into financial difficulties and with their revolving line of credit with Co-America, San Jose, California allegedly first began using retail prices for whole invoices that it presented to the bank, and then started presenting invoices from the line of credit for cigarettes supposedly delivered but not yet, and then as it got worse, allegedly presented invoices for cigarettes that were never to be delivered, as well as leasing equipment twice or three times and then equipment that did not exist in a means to make payments.
"a. In 2003, the Company entered into an agreement with another tobacco company, hereinafter referred to as B.T., in which Ned Roscoe, through the Company, requested B.T. to invoice purchases of Revenge Brand cigarettes at $27.64 per carton. In truth and in fact, the Company paid B.T. $6.80 per carton of Revenge Brand cigarettes. The cost the Company later reported to Comerica on borrowing base certificates was not the actual cost of $6.80 per carton, but rather the inflated invoice cost of $27.64 per carton. These fraudulent misrepresentations accounted for more than $1 million in overstatements in the weekly borrowing base inventory reports the Company made to Comerica Bank."
Page 8
"12. In late November 2003, Ned Roscoe instructed accountants to provide an analysis comparing figures the Company had reported to the bank in weekly reports and a strict interpretation of the loan agreement's borrowing base provisions. An accountant reported that, as of November 11, 2003, the discrepancy between the inventory figures the Company had provided to the bank and the correct figures was approximately $16.5 million dollars. After reviewing the report and discussing it with R.M., Ned and John Roscoe agreed on a fraudulent strategy that they would tell Comerica Bank officials that differences in their weekly inventory reports were the result of 'clerical or accounting errors'."
page 11
Indictment (11 pages:)
http://leasingnews.org/PDF/RoscoeIndictment.pdf
List of Witnesses:
http://leasingnews.org/PDF/RoscoeWitnessList.pdf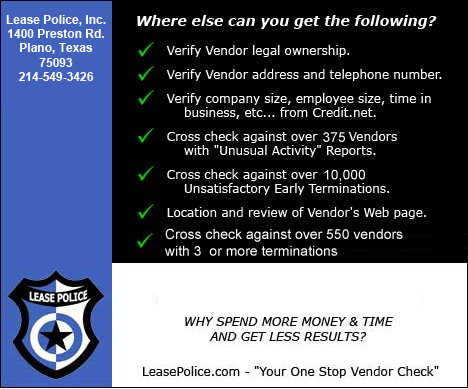 (Leasing News provides this ad "gratis" as a means
to help support the growth of Lease Police)
[headlines]
--------------------------------------------------------------

Mazuma Announces Resignation of Director Mike Lee

While Leasing News does not normally write announcements of those leaving a board of directors, this is an exception as Mazuma Capital, Draper, Utah, new to the leasing broker scene, but in business since 2005, announces Mike Lee is leaving as he is the new United States Senator for Utah.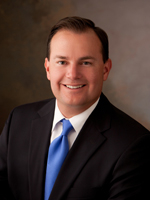 US Senator Mike Lee
A Mazuma Capital spokesman says he is the youngest elected member of the U.S. Senate and the first new senator Utah has had in 18 years.
"Senator Lee is one of the brilliant minds of our time and I personally believe he's slated and motivated to bring about real change in Washington," said Mazuma Capital President and Chief Executive Officer Jared Belnap." His leadership, intellect, and experience have been a strong edition to Mazuma's Board,"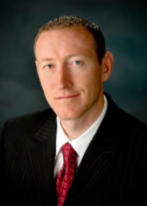 Jared Belnap, Mazuma Capital President/CEO
"Although we are saddened to lose such a great resource, Mazuma is proud to see Senator Lee serve the people of Utah in Washington, D.C."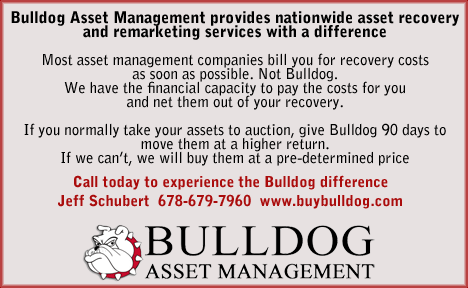 [headlines]
--------------------------------------------------------------

U.S. Bancorp and Leasing Still Going in Opposite Directions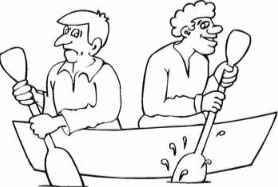 U.S. Bancorp reported $974 million for the fourth quarter of 2010 as well as 9.9% new lending activity compared to the fourth quarter of 2009, but leasing was down in all their divisions, according to the 8K Sec filing.
While construction and land development loans are being written off, problems exist in the residential mortgage portfolio as with many other banks as foreclosures continue and home sales are soft.
"...there was continued stress in the residential mortgage portfolio, as well as an increase in foreclosed properties compared with a year ago, due to the overall duration of the economic slowdown. Covered nonperforming assets were $1,697 million at December 31, 2010, $1,851 million at September 30, 2010, and $2,003 million at December 31, 2009. The majorities of the nonperforming covered assets were considered credit-impaired at acquisition and were recorded at their estimated fair value at the date of acquisition. The ratio of the allowance for credit losses to period-end loans, excluding covered loans, was 3.03 percent at December 31,2010...The Company expects total nonperforming assets, excluding covered assets, to continue to trend lower in the first quarter of 2011."
Pages 7 & 8 US Bancorp Reports Fourth Quarter 2010 Results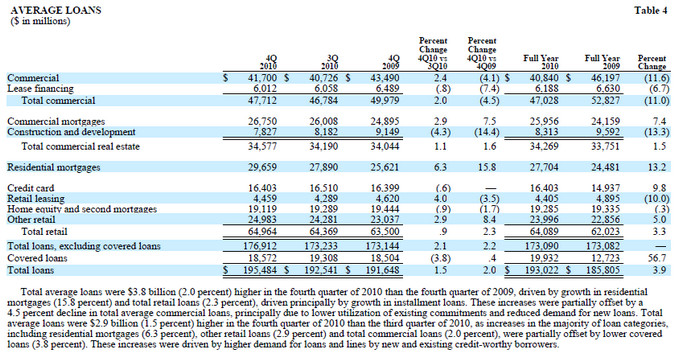 (Page 9 US Bancorp Reports Fourth Quarter 2010 Results)


Compare 4th Quarter 2009 with 4th Quarter 2010 Lease Financing: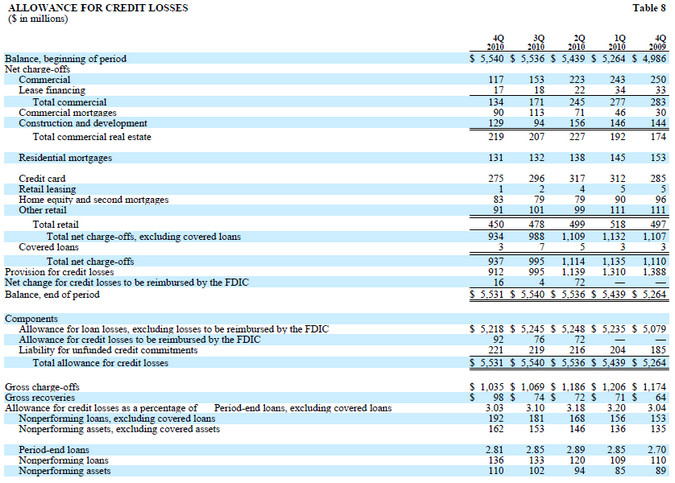 (Page 15 US Bancorp Reports Fourth Quarter 2010 Results)


Capital did remain steady, slightly improving, as well as the Tier 1 despite the write-downs with compensations up ((in millions 4Q $999, 3Q $973, 4@ 2009 $816(page 12) which are definite signs of improvement in bank personnel performance.


(Page 19 US Bancorp Reports Fourth Quarter 2010 Results)

Complete 68 pages SEC filing:
http://leasingnews.org/PDF/USBank8K_120.pdf

[headlines]
--------------------------------------------------------------

ELFA Small Ticket Council on Evergreen Clauses

Chris Enbom, Chairman ELFA Small Ticket Council
This is a follow-up on the "Evergreen and the ELFA MFLI-25" where the companies who reported their financial condition to the Equipment Leasing and Finance Association were noted and those identified as on the board of directors who direct policy, primarily lobbying states to continue the policy that Evergreen clauses need not legally notify the lessee that the original term of their initial lease period has ended, even when the residual is nominal or even $1.00. In the small and middle-market place the procedure is abused and lessees make extra payments for a minimum 12 months.
Leasing News is aware in the past that the Small Ticket Steering Council has discussed the subject, but has never made a recommendation. To learn if the current council, Leasing News asked each of the members of the ELFA Small Ticket Council for the position of their company regarding Evergreen clauses, specifically notifying lessee regarding the termination of their initial lease term and the residual, especially when nominal.
The current ELFA policy is to oppose the notification, although being heavily abused in the small ticket marketplace.
Chairman: Chris Enbom, CEO, Allegiant Partners
Small Ticket Steering Council Chairman and President of the National Equipment Finance Association, Chris Enbom told Leasing News:

"It is just not the primary job of the business councils to propose policy to the ELFA. The primary job of the business councils, as I stated in my earlier e-mail, is to a) promote a general exchange of ideas and information, b) recruit new membership, c) raise awareness of LeasePak, d) help with lobbying local issues, and e) make leadership aware of issues we are facing. Automatic renewal is not a new issue and the board and staff of ELFA are very aware of it so our business council does not spend much time discussing this issue per se."

As to Allegiant Partners position, where he serves as CEO, Enbom states:

"We never renew nominal purchase options as we believe this is not moral and an undue burden on small businesses."
Enbom also states his company notifies lessees on FMV residuals and if they don't pay the residual, it goes month-to-month until paid."
He also commented, "I am also on a church board and the church just had the same negative experience. I can understand the frustrations of many lessees and we will shoot ourselves in the foot if we are not careful!"
Robert Boyer, Past Chairman, Susquehanna Commercial Finance, Inc.
(His boss Ken Collins is past chairman of ELFA)
James Elwood, Bank of the West
(Traveling, no comment received)
Terey Jennings, CLP, Financial Pacific Leasing
(No comment, his boss Paul Menzel, CLP, is past chairman of council)
Kevin Clune, CLP, CLUNE:
"We always notify the lessee."
Nancy Pistorio, Madison Capital
(No comment received)
Raymond Shilling, Marlin Leasing:
((SEC--Evergreen Leases-(a))
David Verkinderen, US Bank Equipment Finance
(His boss Anthony Cracchiolo from Equipment Finance Division is on the ELFA Board of Directors. In the past, Manifest would split extra lease payments with leasing brokers, but may or may not be the policy today.)
Evan Iilkoff, Hembstead Capital:
"I do not have a license (as I am not engaged in that type of business) nor do I have an opinion on the Evergreen clause as I am not writing leases."
Carl Zwilling, Summit Funding Group
(No comment received)
Ex-Officio: David Schaefer, Orion:
"Orion's funding company, Mintaka Financial, LLC, does not utilize evergreens in its leases. In fact, nearly 100% of the deals we do are EFA's. Personally I would provide notice."
(a) Marlin Leasing
http://www.leasingnews.org/Conscious-Top%20Stories/Marlin_Leasing_2008.htm

[headlines]
--------------------------------------------------------------

Sales makes it Happen---by Steve Chriest
Seeing Red May Help Increase Sales
Summary
: Research seems to confirm that women not only find men who wear the color red more attractive, but wearing red may contribute to better business performance.
Not many of us are surprised that in nature, typically, males attract female mating partners by displaying a panoply of vibrant colors. It isn't surprising, then, that researchers have revealed what some have known about the color red for some time.
Research published in the Journal of Experimental Psychology reveals that women in the U.S., England, Germany and China found men pictured wearing red more sexually attractive than in other colors. The research also suggests that the link between red and sex appeal also applies to men. There have been, after all, songs and stories written by men about the "woman in a red dress."
What may be surprising about this research is the fact that despite obvious cultural differences, the attraction of women to the color red was consistent throughout the countries. The research further revealed that just like among other primates, women associated red with higher status.
Some twenty years ago I hired a consulting firm to help our company with marketing. They made a very interesting, unconventional claim: Salespeople, men and woman, who wore blue and grey business suits, accented with red neckties and scarves, produced 10-15% more in sales than did salespeople who dressed in other color combinations. It now appears, based on this recent research, that the claims of the consulting company were credible.
Researchers suggested that even wearing a red necktie could give some men more confidence when making a business presentation. Today's lack of dress codes, and the general free-style approach to business dress, may fly in the face of research that suggests that specific colors attract the attention of both sexes and might even improve feelings of confidence.
Looking around, and seeing more red in your sales organization, just might help in improving sales performance.
About the author: Steve Chriest is the founder of Selling UpTM (www.selling-up.com), a sales consulting firm specializing in sales improvement for organizations of all types and sizes in a variety of industries. He is also the author of Selling The E-Suite, The Proven System For Reaching and Selling Senior Executives and Five Minute Financial Analyst, Basic CREDIT & Analysis Tools for Non-Accountants. He was the CEO of a very successful leasing company and executive at a major company. You can reach Steve at schriest@selling-up.com.

Sales Makes it Happen articles:
http://www.leasingnews.org/Legacy/index.html

================================
Leasing Industry Help Wanted


Sales Manager – Houston Office
5 years+ equip fin/leasing experience
Player/Coach 3-4 Rep's, Energy Experience+
Must have track record of overachievement

Controller – So California Office
AR, AP,Tax,Fin-Statement Prep/Internal Controls
Treasury Mgmt/Lease Acct and IT knowledge all++

Please submit resume to mcurtis@firstncc.com

FIRST NATIONAL CAPITAL CORPORATION Is the 5th Largest Privately Held Equipment Finance Company In the United States
www.firstncc.com

Vehicle Lenders Group, LLC is looking for dynamic sales associate. Either work out of one of our offices in Calif. , Dayton, or Oyster Bay, NY or your own office.
Draw w/benefits after three month probation period.
Must have excellent references, honest, self motivated, able to generate $500,000 a month by the end
of 12 months of employment.
Curt Webster, CVLE 516-922-7447 ext 104
Sales Account Executives: Jacksonville, FL/Philadelphia, PA.

Small ticket Direct Lender with broad funding capabilities and exceptional vendor service. Join an experienced management team in a dynamic growth environment.
E-mail resume to: garyshivers@navitaslease.com
Navitas Lease Corp is a top leader in the equipment financing industry. We offer solutions to small-to-medium-sized businesses looking to acquire and finance equipment.

National Business Development Manager
with minimum ten years experience and
current book of business. Strategically
located throughout US in various targeted industries.
Click here for more info.
Western Finance & Lease, a subsidiary of Western State Bank
established in 1901, solicits originations throughout the US and
provides funding solutions for a wide range of industries

Transportation Focused Company seeks Credit Manager. Knowledge of automated scoring as well as
subjective credit underwriting a must.
Compensation commensurate with experience.
Located in the Inland Empire, please email
wdalton@crlease.com

San Francisco
Trinity Vendor Finance--National Program Specialist
BA degree, 2+ years experience in equipment finance or lending
www.bankofthewest.com
Visit www.bankofthewest.com, click 'Careers' and
search Under 'National Program Specialist-San Francisco'.
Please see our Job Wanted section for possible new employees.
[headlines]
--------------------------------------------------------------

January 27 Free Webinar by IDS on Lease Accounting
How to prepare for the new rules

Alan Leesmith, Chair; Director of IAA – Advisory
Katie Emmel, Director of Product Management and Support, International Decisions Systems
Rodney (Rod) W. Hurd, Chief Financial Officer, Bridgeway Capital Advisors, Inc.; Chair, ELFA Financial Accounting Committee
Mark Venus, Projects Director, BNP Paribas; Chair, Leaseurope's Accounting and Taxation Committee
Jacqueline Mills, Senior Advisor, Economic and Financial Affairs, Leaseurope
Andy Thompson, Legal and Regulatory Editor, Asset Finance International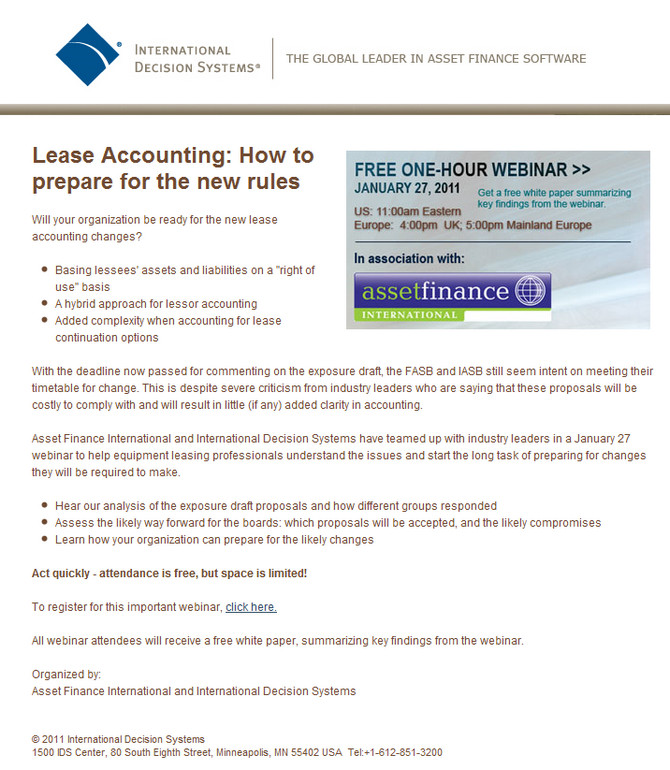 Gary DiLillo, President 216-658-5618 or gary@avptc.com

Comprehensive personal property tax outsourcing services.
Click here to see what our clients say about us.
[headlines]
--------------------------------------------------------------

Saluting Leasing News Advisor Allan Levine
The Leasing News Advisory Board does not participate in editorial decisions, meaning reviewing or choosing stories or subjects. Their role is to participate with policy and business advice as well as contribute in discussions on matters brought up by the publisher in a private internal blog.
Mr. Levine joined the advisory board June 6, 2007. He had written reports on the Eastern Association of Equipment Lessor conferences and events for Leasing News. He also took photographs. Many readers may not be aware he is an excellent photographer, and you know Leasing News likes to use photo's. After college, he did marketing work for Polaroid ("If anyone remembers them. They thought digital photography would not make it," Allan says.) He learned much of his sales and marketing skills at Polaroid. He is also is a very good writer and humorist. When he semi-retires, he should make time to become a columnist.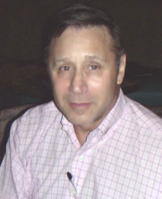 Allan Levine, Chief Operating Officer
MADI$ON CAPITAL
9D Gwynns Mill Court
Owings Mills, MD 21117
alevine@madisoncapital.com
Direct Line: 443.796.7337
Office: 443.796.7333
fax: 443.796.7200
Equipment and Vehicle Leasing Solutions
www.madisoncapital.com
Allan Levine is the Chief Operating Officer and of Madison Capital, LLC, and has been in the vehicle and equipment leasing business since 1971. In 1971, he began working with a firm focused on vehicle and small-ticket equipment leasing. In 1974, Allan started Fox Auto & Truck Discount Leasing Company, which evolved, in the early 1980's, into Fox Discount Leasing, Inc. In 1987, the name changed to form Fox Valley Leasing, which merged with Harbor Leasing to become Madison Capital in August of 1997.

Allan has served on many boards and committees throughout the leasing industry and community organizations. Allan's involvement has included the local chapter of the NVLA (National Vehicle Leasing Association). He has served on The Equipment Leasing and Finance Association's Committee for Independent Leasing Companies (ILC) and its Future Council group. He was vice president of The Jewish Community Center and on its board of directors for years, and is past chair of The Gordon Center (a 550-seat boutique venue for the performing arts). Allan has also served as a big brother in that local organization.
He is a past Chairman of the Board of The Chimes, an international not-for-profit serving over 19000 individuals with development disabilities and has 2300 employees. Allan was on the Board of The Eastern Association of Equipment Lessors (EAEL) and was the Editor of The Independent, which was EAEL's newsletter. In addition, Allan is currently on the advisory board of The Leasing News (a website that contains a leasing industry newsletter). He has also served, at the board and committee levels of additional local philanthropic and community organizations. Recently, Allan became a member of The Maryland Zoo's Board of Directors. It is the fourth largest Zoo in the US.
He is a graduate of the University of Maryland where he played lacrosse. Allan is married and has 6 grandchildren.
Allan plays golf and works out regularly to keep an energy level needed to support the rigors of the lease financing industry.
[headlines]
--------------------------------------------------------------

Leasing Association Conference Up-Dates
Leasing Association 2011 Conferences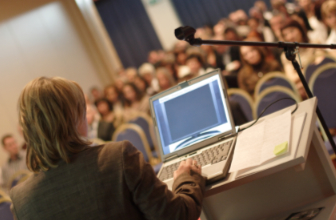 March 8-11, 2011
2011 Truck Rental and Leasing Association
Annual Meeting
The Westin Mission Hills Resort & Spa
Rancho Mirage, CA
http://www.trala.org/about/


---

March 17 - 19
Spring 2011
National Equipment Finance Summit
National Equipment Finance Association
Hotel Valley Ho - Scottsdale, Arizona
Agenda:
http://www.nefa.affiniscape.com/displaycommon.cfm?an=1&subarticlenbr=116
Registration:
https://m360.nefassociation.org/event.aspx?eventID=22839
http://www.youtube.com/watch?v=fNf_K1QTSCQ
National Equipment Finance Summit
March 17-19, 2011
Hotel Valley Ho
Scottsdale, AZ
http://www.nefa.affiniscape.com/displaycommon.cfm?an=1&subarticlenbr=114
---
April 7---April 9, 2010
Annual Conference
National Association of Equipment Leasing Brokers
Hilton Austin
500 East 4th Street
Austin, TX 78701
---
April 12--April 14
Equipment Leasing and Finance Association
23rd Annual National Funding Conference
Fairmont Hotel
Chicago, Illinois
---
May 4-6, 2001
Grand Hyatt Hotel, Buckhead
Atlanta, Georgia
Contact:
Everett H. Walker, Chairman
1449 Green Hill Road
Blowing Rock, NC 28605
everetthwalker@gmail.com
(828) 295-4377

The NFA conference kicks off on Wednesday, May 4 with a Golf Tournament at a noted Atlanta area course. An opening reception starts the evening's festivities from 6:00 to 8:00 PM! Following his presentation are attendee sponsored receptions and hospitality rooms.
On Thursday, May 5, the conference formally begins with an opening session at 8:30 AM, with a welcome by Atlanta Mayor Kasim Reed, followed by a day long line-up of prominent speakers, including a luncheon, a networking exhibit hall, evening reception, and a banquet with an entertaining dinner speaker.
Our presenters include:
Dennis Lockhart, President, Federal Reserve Bank of Atlanta
Hon. Nathan Deal, Governor of the State of Georgia
Richard Hastings, Global Hunter Securities, Speaker, Author, Retail Economic Expert
Atlanta Mayor Kasim Reed
Kenneth Marks, High Rock Partners
Rob Slee, Robertson & Foley Investment Bankers
Charles Green, Speaker and Author
Nancy Halwig, UPS Capital, leading a panel discussion on the State of the Lending Industry

Click here for conference rates

---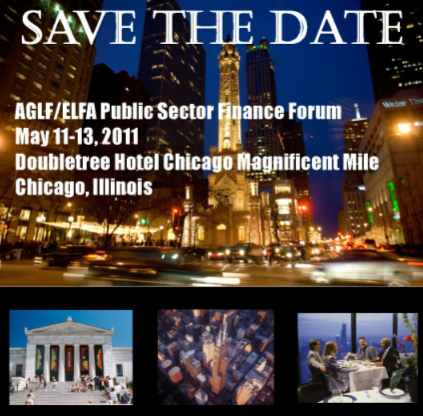 ---
May 11-May 13
National Vehicle Leasing Association
The Allerton Hotel on Magnificent Mile
Chicago, Illinois
More Information:
http://www.nvla.org/Events/AnnualConference.aspx

---
October 23-25
Equipment Leasing and Financial Association
50th Annual Convention
JW Marriott Hill Country
San Antonio, Texas
-------------------------------------------------------------------
To view Leasing Association Events-Meetings Open to All, please click here



[headlines]
--------------------------------------------------------------


Fernando's View
By Fernando F. Croce
Acclaimed directors Mike Leigh and Peter Weir present audiences with their newest features in "Another Year" and "The Way Back," while inspiring drama ("Secretariat"), droll mystery ("Inspector Bellamy") and unforgettable fantasy ("Santa Sangre") await DVD viewers.
In theaters: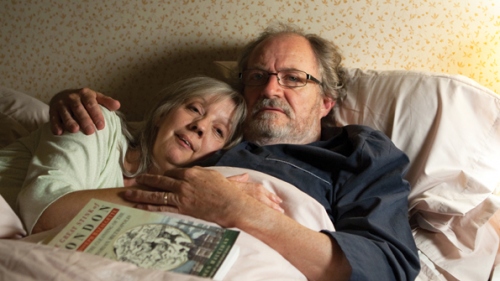 Another Year (Sony Pictures Classics): A specialist in bittersweet human tragicomedies, British master Mike Leigh ("Secrets and Lies," "Vera Leigh") is in top form with this deeply affecting tale of grieving and generosity. Weaving a rigorous yet tender web of relationships, the picture centers on Tom (Jim Broadbent) and Gerri (Ruth Sheen), a London couple whose five decades of serenely happy marriage contrast with the emotional troubles of the friends who drop by their cottage over the course of several seasons. And chief among their dysfunctional guests is Mary (Lesley Manville), an alcoholic acquaintance whose miserable stories engages with the couple's compassion. Brimming with splendidly lived-in performances and showcasing Leigh's masterly blend of devastating feeling and humor, this piercing film sneaks up on the viewer.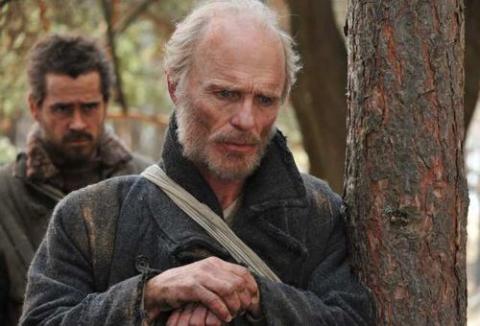 The Way Back (Newmarket Films): Acclaimed Australian filmmaker Peter Weir ("Dead Poets Society," "The Truman Show") offers a journey to remember in this visually arresting period drama, set in 1940 Siberia. Rather than remaining isolated from the rest of the world in a harsh labor camp, a group of prisoners try their chance by escaping and undergoing a grueling trek across the pitiless terrain. Among them are brooding thief Valka (Colin Farrell), Polish rookie Janusz (Jim Sturgess), and American veteran Smith (Ed Harris). As temperatures drop and their supplies dwindle, the men grapple with their greatest challenge: hanging on to their humanity in the face of overwhelming odds. Making splendid use of icy landscapes, Weir crafts an involving adventure about the ecstasy and agony of survival.

Netflix Tip: With the passing of Susannah York (1939-2011), modern cinema has lost one of its most underrated presences. Pay tribute to the luminous British actress by revisiting her greatest hits, from "The Killing of Sister George" (1968) and "They Shoot Horses, Don't They" (1969) to "Images" (1972) and "Superman" (1978).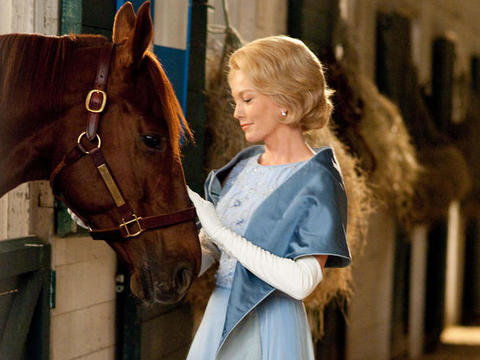 Secretariat (Walt Disney Pictures):The crowd-pleasing Disney touch is everywhere in this energetic sports drama, set in Virginia in 1973. The fact-based story follows the underdog saga of Penny Chenery (Diane Lane), a housewife and mother whose life takes an exciting turn when she takes over Meadow Stables from her ailing father (Scott Glenn). That's where she meets a colt named Secretariat, a remarkable animal capable of becoming one of the area's champion horses. With the help of an eccentric French-Canadian trainer (John Malkovich), Penny enters the business of horse-racing, in the process challenging the industry's sexist standards. Director Randall Wallace crafts a nostalgic atmosphere and sturdy racing sequences, but the movie's strongest aspect is Lane's graceful performance as a woman who finds faith and bravery in herself.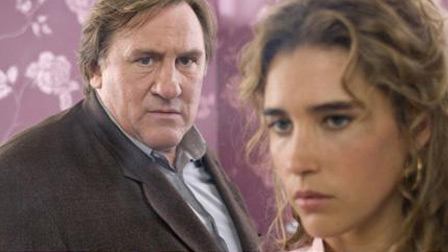 Inspector Bellamy (MPI): Long regarded as "the French Hitchcock," Claude Chabrol offers one final bit of highly civilized suspense with this tasteful whodunit. The main character is one Inspector Bellamy (Gerard Depardieu), a famous investigator who's taking some time off from the Parisian bustle with his wife (Marie Bunel) in rural France. Of course, the seasoned detective can't avoid puzzles for long, and in no time he's investigating an enigmatic client (Jacques Gamblin) who insists that he's killed a local businessman. The findings of the case alternate with Bellamy's thorny relationship with his troubled brother (Clovis Cornillac), whose arrival in town promises to trigger even more trouble. Deftly mixing mystery and character study, Chabrol reminds viewers once more of why he was for decades cherished as a craftsman and artist.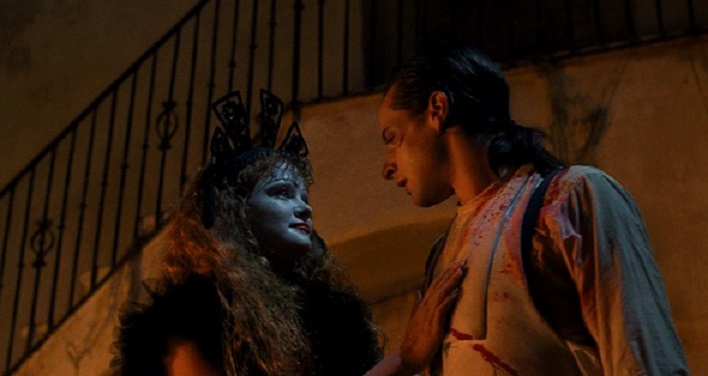 Santa Sangre (Severin): A unique visionary, director Alejandro Jodorowsky makes movies like no other, and this extravagant 1989 gem is no exception. It tells the colorfully twisted tale of Fenix (played by Axel Jodorowsky), a young magician traumatized by horrific childhood events involving his parents, Orgo (Guy Stockwell) and Concha (Blanca Guerra). Just released from an asylum, he is reunited with his mother, who joins him in a bizarre revenge scheme. As they lure victims with their circus act, it looks as though Fenix is doomed, until he meets Alma (Sabrina Dennison), the mysterious, pure-hearted girl who was his old sweetheart. At times suggesting Alfred Hitchcock's "Psycho" remade as a vivid Mexican mural, the film is a blend of horror and fantasy that bursts at the seams with unforgettable images.
[headlines]
--------------------------------------------------------------

### Press Release ############################
CIT Opens Washington, D.C. Office
Announces Formation of Government Relations Group
NEW YORK---CIT Group Inc. (NYSE: CIT), a leading provider of financing to small businesses and middle market companies, announced the opening of its Washington, D.C. office and the appointment of Lon N. Goldstein, 39, as Senior Vice President and Director of Government Relations. He will report to Margaret D. Tutwiler, Executive Vice President and Head of Communications & Government Relations.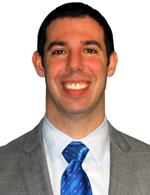 Goldstein, with more than 15 years of political and legislative experience, will oversee CIT's public policy initiatives and head the office. The Government Relations group also includes Karl Haddeland, Vice President, and Annette Valenzuela, Assistant Vice President.
John A. Thain, Chairman and Chief Executive Officer, said, "As a leading provider of financing to small businesses and middle market companies, it is important that we take a more active role in the public policy issues affecting these important sectors. Having an experienced team located in Washington D.C. will help us forge constructive relationships and an ongoing dialogue with members of Congress and the Administration."
Prior to CIT, Goldstein served as Vice President, Government Relations at the National Cable & Telecommunications Association, where he was responsible for the cable industry's federal lobbying efforts. Goldstein also worked in the government relations offices for Merrill Lynch & Co., T-Mobile USA and CTIA – the Wireless Association. Goldstein, a New Jersey native, began his career on Capitol Hill working for Congressman Dick Zimmer (R-NJ) after earning an M. Phil degree at Glasgow University (Scotland, UK) and a B.A. at Lehigh University (PA). Goldstein can be reached at Lon.Goldstein@CIT.com.
Haddeland was most recently a Professional Staff Member for Chairman Barney Frank (D-MA) and Subcommittee Chairman Luis Gutierrez (D-IL) on the House Committee on Financial Services, where he worked on the formation of Dodd-Frank, bank capital and regulatory policy as well as consumer credit issues. A former legislative assistant in the office of Rep. Keith Ellison (D-MN), he previously served as a committee administrator at the Minnesota State Senate. Haddeland graduated from the College of Wooster with a B.A. in International Relations. Haddeland can be reached at Karl.Haddeland@CIT.com.
Valenzuela worked on Capitol Hill for Senator Mike Crapo (R-ID) and then as a technical writer for the National Latino Council on Alcohol and Tobacco. She joined the Merrill Lynch & Co., Inc. Government Relations office in 2004, where she oversaw office operations, the Merrill Lynch PAC and supervised the student internship program. Following the acquisition of Merrill Lynch in 2008, she remained with Bank of America's Government Affairs office until 2010, where she worked on mortgage, deposit account and credit card issues. She is currently pursuing an M.A. degree in International Commerce and Policy at George Mason University and will graduate in May 2011. Valenzuela can be reached at Annette.Valenzuela@CIT.com.

About CIT
Founded in 1908, CIT (NYSE: CIT) is a bank holding company with more than $35 billion in finance and leasing assets. It provides financing and leasing capital to its more than one million small business and middle market clients and their customers across more than 30 industries. CIT maintains leadership positions in small business and middle market lending, factoring, retail finance, aerospace, equipment and rail leasing, and global vendor finance. www.cit.com
### Press Release ###########################

Former CPA from Encino, CA Sentenced to Prison
On Tax and Health Care Fraud Charges
Los Angeles –The owner of Airport Medical Supply, a Van Nuys company, was sentenced to spend 51 months in federal prison after pleading guilty to healthcare fraud and tax charges detailed in a plea agreement filed by prosecutors last year.
Eli Gichon, age 73, of Encino, the owner of Airport Medical Supply (AMS), was also ordered by United States District Judge Manuel L. Real to pay restitution of $4,093,263 to Medicare and $1,400,353 to the Internal Revenue Service and to spend 3 years on supervised release after serving his prison sentence.
According to court records, Gichon was a Certified Public Accountant who operated AMS from within the premises of Eli's Airport Cleaners, a dry cleaning business he owned and operated in Van Nuys.
In his plea agreement, Gichon admitted that he employed co-defendants Christopher Hill and Feliciano Dy to work as marketers for AMS. Hill and Dy were each indicted on multiple counts of health care fraud.
From January 2003 through March 2009, Gichon admitted he obtained beneficiary information needed to bill Medicare for durable medical equipment by paying kickbacks to Hill, Dy, and others to recruit beneficiaries for AMS. To recruit the Medicare beneficiaries for AMS, the marketers would promise the beneficiaries cash and/or free durable medical equipment. Additionally, they would transport the recruited beneficiaries to AMS.
Gichon admitted that he used the recruited beneficiaries' information to prepare false claims for durable medical equipment, such as power wheelchairs and accessories, hospital beds, and mattresses that were not provided to the beneficiaries and/or were not medically necessary. He and others created false invoices from a non-existent medical supply company to substantiate that AMS had purchased the non-existent durable medical equipment.
Gichon's scheme resulted in a total loss to Medicare from the fraudulent claims that AMS submitted of approximately $4,093,263.
In addition to the health care fraud scheme, Gichon admitted that he subscribed to a false tax return for the 2006 tax year, upon which he failed to report over $912,000.
As a part of his plea, Gichon admitted that, for the years 2004, 2005, and 2006, he received over $3,813,000 in receipts from Medicare through AMS that he did not report on his personal income tax returns. Gichon's failure to report the income to the IRS resulted in tax due of over $1,400,000.
As a part of his plea, Gichon has agreed to file amended tax returns with the IRS correctly reporting the unreported income, prior to sentencing, for the years indicated above. Additionally, Gichon has agreed that he is liable for the civil fraud penalty assessed by the IRS on the understatements of his tax liability for the years 2004 through 2006. The civil fraud penalty is assessed at a rate of 75% of the tax due to the IRS.
Gichon also admitted that $1,734,074.30 seized by law enforcement on April 17, 2007 from bank accounts he maintained at California National Bank and Washington Mutual Bank were proceeds of health care fraud. Gichon has agreed not to contest the forfeiture of the seized funds to the government.
At the conclusion of today's sentencing hearing, Judge Real ordered Gichon to begin serving his sentence on March 14, 2011.
Last week, related defendant Christopher Hill was sentenced by Judge Real to spend 27 months in federal prison. Hill previously pleaded guilty to health care fraud charges in a plea agreement filed with the court last year. Hill was further ordered to pay restitution of $116,078.00 and to spend three years on supervised release after serving his prison sentence. Judge Real ordered Hill to begin serving his sentence on February 14, 2011.
Feliciano Dy pleaded guilty to a health care fraud charge last July and was sentenced on September 27, 2010 to 5 years of probation and ordered to pay restitution in the amount of $193,412.99.
The investigation and prosecution of Gichon, Hill, and Dy was conducted by IRS - Criminal Investigation and the Federal Bureau of Investigation in Los Angeles in conjunction with the United States Attorney's Office for the Central District of California.
#### Press Release #############################
[headlines]
--------------------------------------------------------------

Westlake Village, California---Adopt-a-Dog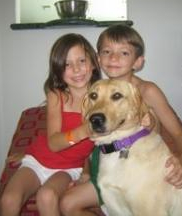 MOPSY
Yellow Labrador Retriever:
Large • Adult • Female
"Mopsy is female Yellow Lab with a sweet temperament and good manners. Mopsy loves kids, and they love her back. Mopsy is housetrained and just such an easy dog to have around. She is not only beautiful, she is loving and gentle. She is, in fact, the perfect, dog. Mopsy's adoption fee is $400 because Mopsy wants to help pay for tiny little Peachs surgery bill."
Labs And Buddies Animal Rescue, Westlake Village, CA
* 818-702-9344
laura@labsandbuddies.org
http://www.petstew.com/22/westlake-village-dogs-for-adoption-in-ca.html
Adopt-a-Pet by Leasing Co. State/City
http://www.leasingnews.org/Conscious-Top%20Stories/Adopt_Pet.htm

Adopt a Pet
http://www.adoptapet.com/\


Comprehensive personal property tax outsourcing services
We accept file exports and integrate personal property tax information with all lease management or accounting software. No other firm offers the combination of individual attention, software capabilities expertise, "full disclosure" and web port accessibility to information more than we do.

Click here to learn what our clients say about our service
Gary DiLillo, President 216-658-5618 or gary@avptc.com


News Briefs----

Fifth Third posts 4Q profit; plans to repay TARP

Citi profit fails to stir investor excitement

'Best' conditions for trucking fleets to lease equipment

The Eight States Running Out of Homebuyers

2010 second worst year for home construction

Economic forecast calls for slow rebound
(This ad is a "trade" for the writing of this column. Opinions
contained in the column are those of Mr. Terry Winders, CLP)


You May have Missed---

Work E-Mail Not Protected by Attorney-Client Privilege, Court Says
http://www.wired.com/threatlevel/2011/01/email-attorney-client-privilege/
John Kenny Receivables Management

• End of Lease Negotiations & Enforcement

• Fraud Investigations
• Credit Investigations • Asset Searches
• Skip-tracing • Third-party Commercial Collections

john@jkrmdirect.com | ph 315-866-1167| www.jkrmdirect.com
(Leasing News provides this ad as a trade for investigations
and background information provided by John Kenny)

Sports Briefs----

Pac-10: Chasing down Oregon, Stanford
http://stanford.rivals.com/content.asp?CID=1177507
Tim Kawakami: Al Davis seethes in latest installment of Raider theater
http://www.contracostatimes.com/sports/ci_17132792
49ers coach Harbaugh adds to his staff
http://www.sfgate.com/cgi-bin/article.cgi?f=/n/a/2011/01/19/sports/s140640S84.DTL
The Huddle
http://content.usatoday.com/communities/thehuddle/index


California Nuts Briefs---

California leads nation in implementing health care reform
http://www.contracostatimes.com/top-stories/ci_17140432?nclick_check=1
20,000 to 30,000 may be turned away UC no money
http://www.sfgate.com/cgi-bin/article.cgi?f=/c/a/2011/01/19/MNS11HATRF.DTL


"Gimme that Wine"

Oregon Pinot Noir is superb---Eric Asimov
http://www.nytimes.com/2011/01/19/dining/reviews/19wine.html?ref=dining
Direct Shipping Coming Soon to New Jersey?
http://www.winespectator.com/webfeature/show/id/44362
Young Drinkers Try Pricier Wines, Letting Constellation Ditch Plonk Labels
http://www.bloomberg.com/news/2011-01-18/young-drinkers-try-pricier-wines-let-constellation-ditch-plonk.html
Sonoma County Vintners Learn Why They Need Social Media, but Most Still Wonder How and How Much
http://www.winebusiness.com/news/?go=getArticle&dataid=82887
The "Somewhere-ness" of California's Santa Cruz Mountains
http://eater.com/archives/2011/01/17/the-somewhereness-of-the-santa-cruz-mountains.php
Free Mobile Wine Program
http://leasingnews.org/archives/Feb2010/2_26.htm#mobile
Wine Prices by vintage
http://www.winezap.com
US/International Wine Events
http://www.localwineevents.com/
Winery Atlas
http://www.carterhouse.com/atlas/\
Leasing News Wine & Spirits Page
http://two.leasingnews.org/Recommendations/wnensprts.htm
[headlines]
----------------------------------------------------------------

This Day in American History
1778 - Captain James Cook discovered Hawaii when he landed first at Waimea on Kauai Island. A graffiti marked plaque honors the spot, although the town has a statute of the famed explored, evidently not liked to this day by the islanders.
http://members.tripod.com/~cuculus/cook.html
1781 – In Pompton , New Jersey, troops mutiny. They are suppressed on January 27 by General Robert Howe's 600-man force sent by Washington. Two leaders of the mutiny are executed.
1783 - The fighting of the Revolutionary War ended. Britain signed peace agreements with France and Spain, who allied against it in the American War of Independence. The peace agreement between the US and England will not go into effect until England and France reach a settlement.
1801-John Marshall was appointed the fourth chief justice of the US Supreme Court.
1806 – Birthday of writer/editor Nathaniel P. Willis, who founds the "American Monthly Magazine" in 1831, born Portland, Maryland.
http://etext.lib.virginia.edu/eaf/authors/allibone/npwAl.html
http://www.nagasaki-gaigo.ac.jp/ishikawa/amlit/w/willis19ro.htm
1847-Birthday of Rev. W.R. Pettiford, founder of the Alabama Penny Savings Bank and the Alabama Publishing Company.310 18th Street North, Birmingham,Al. Now the Pythian Building, the Alabama Penny Savings Bank was Alabama's first black-owned bank and the first of three banks in the nation owned and operated by African-Americans in the early 1900s.
http://docsouth.unc.edu/church/boothe/ill91.html
1870-Hiram Rhodes Revels elected U.S. Senator from Mississippi, becoming the first Black US Senator in US history. Ancestry was Black . American Indian . Lumbee Indian . Republican. Member of Mississippi state senate , 1870; U.S. Senator from Mississippi , 1870-71; secretary of state of Mississippi , 1873 Died while attending a church conference , in Aberdeen, Monroe County , Miss., January 16 , 190 1. Polite and unassuming, Revels was a national sensation and honored guest at lavish Washington receptions. When he presented his credentials on Feb. 23, Senate galleries were packed. To Republicans, he was living proof the war had advanced civil rights. The portly Revels was seated by a convincing 48-8 vote. On Feb. 25 at 4:40 p.m., he officially became the first black man to serve in either the Senate or the House of Representatives. Sen. Revels' dignified congressional service ended in March 1871. Returning to Mississippi, he co-founded "Revels University" for African-American students, became its first president and then crusaded to change the school name to "Alcorn University" to honor the white governor who supported his efforts. He also taught at Shaw University and was elected Mississippi secretary of state. To obtain election, politics would change and a deal was made with southern Democrats, and reconstruction would end. It would not be until November 8, 1966 that another black would be elected to the US Senate; Edward W. Brooke of Massachusetts.
http://bioguide.congress.gov/scripts/biodisplay.pl?index=R000166
http://freepages.folklore.rootsweb.com/~docbratt/hiram_rhodes.htm
January 20th
1872- Birthday of Julia Morgan, American architect.
*first woman student University of California at Berkeley college of engineering,
*first woman admitted and first woman graduate of the architectural section of the cole des Beaux-Arts of Paris,
*first woman to get an architectural license in California.
Ms. Morgan had a very successful architectural firm that built a number of landmarks in California and became the favorite architect of Phoebe Apperson Hearst. She designed more than 800 buildings but is best known for William Randolph Hearst's San Simeon complex, which took 21 years to complete. At her peak she employed 35 architects in a learning atmosphere. She a plane with a full-time pilot to take her to various construction sites during her 40-year career. Even though Hearst's La Casa Grande is one of the most lavish private residences in the world, JM was noted for designing fine buildings with beautiful interiors on limited budgets. Her genius is particularly prominent in San Francisco and the Bay area because she'd opened her office in SF just prior to the 1906 earthquake.
http://www.lib.calpoly.edu/spec_coll/morgan/bio/bio.html
http://www.greatbuildings.com/architects/Julia_Morgan.html

http://www.bluffton.edu/~sullivanm/jmindex/genericindex.html
1879 –Birthday of great American modernist dancer Ruth St. Denis ,born Englewood, New Jersey. "The dance is the rhythmic articulation of the soul."
— Ruth St. Denis
http://www.streetswing.com/histmai2/d2ruth1.htm
http://writetools.com/women/stories/stdenis_ruth.html
http://www.amazon.com/exec/obidos/ASIN/0292770464/
inktomi-bkasin-20/103-7172481-0590248
1885 – La Marcus Thompson of Coney Island, New York patented the roller coaster. His coaster was 450 feet long, with a highest drop of 30 feet.
http://www.expage.com/page/coasterhistory2
http://www.pbs.org/wgbh/amex/cone http://www.bgsu.edu/offices/press/pp0155.htmly/sfeature/history.html
1889--- Huddie (HOO'-DEE) Ledbetter, better known as Leadbelly, was born in Morningsport, Louisiana. Leadbelly, popular during the 1930's and '40s, was probably the first country blues artist to become known to the white audience. Many of his songs, such as "Goodnight Irene," "Rock Island Line" and "The Midnight Special" are still sung wherever folk music is played. Leadbelly spent more than a dozen years in the prisons of Texas and Louisiana for violent crimes, including murder. My father had all his records and played them often, and can remember them from when I was a very little boy. Ledbetter died in New York in December, 1949. Six months later, his "Goodnight Irene" became a million-selling hit for The Weavers.
http://www.songwritershalloffame.org/exhibits/C16
1891 – Under the direction of Dr. James Naismith, the first basketball game was played at the International YMCA in Springfield, MA. Peach baskets with the bottoms still in them were used as the goals. It wasn't until 1905 that someone had the bright idea to remove the baskets' bottoms, thereby eliminating a climb up a ladder after every goal.
1894-Birthday of American composer Walter Piston, Rockland, Maine
http://www.schirmer.com/composers/piston_bio.html
http://www.classical.net/music/comp.lst/piston.html
1894-Birthday of Harold Lincoln Gray, the creator of Little Orphan Annie, born at Kankakee, IL. The comic strip featuring the 12-year-old Annie, her dog Sandy and her mentor and guardian Oliver "Daddy" Warbucks began appearing in the Chicago Tribune in 1924. While controversial for it strong conservative views, the strip was highly popular for it stories demonstrating the values of perseverance, independence and courage. Gray created the strip for 44 years until his death May 9, 1968 at La Jolla, CA, at age 74.
1896-Birthday of George Burns, comedian, born at New York City. He began in vaudeville without much success until he teamed up with Gracie Allen, who became this wife. As Burns and Allen, the two had a long career on radio, in film and with their hit TV Show, "The George Burns and Gracie Allen Show." Later he played the role of Rod and the Devil in the "Oh, God!" movies. He lived to be 100 and died March 9, 1996, at Los Angeles, CA.
1899 – The Philippine Commission is appointed by President McKinley. It is headed by Jacob G. Schurman who will suggest US rule of the islands until the Philippinos are ready for self-government. The move will prevent annexation by Germany which has moved its navy nearby. It will also make the US a major power in the Pacific, brining it into conflict with Japan.
1903 - Theodore Roosevelt issues Executive Order placing Midway Islands under jurisdiction of the Navy Department. The Midway Islands consist of a circular atoll, 6 miles in diameter, enclosing two islands. Lying about 1,150 miles west-northwest of Hawaii, the islands were first explored by Captain N. C. Brooks on July 5, 1859, in the name of the United States. The atoll was formally declared a U.S. possession in 1867, and in 1903 Theodore Roosevelt made it a naval reservation. The island was renamed "Midway" by the U.S. Navy in recognition of its geographic location on the route between California and Japan. Air traffic across the Pacific increased the island's importance in the mid-1930s; the San Francisco–Manila mail route included a regular stop on Midway. Its military importance was soon recognized, and the navy began building an air and submarine base there in 1940.
1910--Birthday of Joy Friederike Victoria Adamson, conservationist and writer best known for her Born Free series on lions which tracked the life of Elsa and her cubs. It was made into a highly popular movie. Adamson founded the Elsa Wild Animal Appeal (1961). Ironically, the two most noted conservationists in Africa of their generation were murdered there: Joy Adamson at the game reserve in Kenya in 1980 and Dian Fosse in Rwanda in 1985.
1920 -- American Civil Liberties Union founded.
http://www.aclu.org/about/aboutmain.cfm
1920-Birthday of harmonica player Gene Dennis, Mt. Pleasant, TN
1922-Birthday of singer Connie Haines, born Savannah, GA.
http://www.bigbandsandbignames.com/Conniehaines.html
http://www.conniehaines.com/
1922-Birthday of trumpeter Ray Anthony, born Bentleyville, GA.
http://www.spaceagepop.com/anthony.htm
http://shop.store. http://www.artistdirect.com/music/artist/bio/0,,397923,00.html?
artist=Ray+Anthony yahoo.com/ggroup/dreamdanraya.html
1924-Birthday of Otis Dewey "Slim" Whitman, first country singer to perform at the London Palladium, born Tampa, Fl. 1929 - The movie, "In Old Arizona", the first full-length talking picture filmed outside, was released. The outdoor scenes were filmed in Utah and California.
http://awards.fennec.org/movie/in_old_arizona.html#oscar
http://www.hollywood.com/movies/detail/movie/246675
1925 -- Miriam "Ma" Ferguson inaugurated as Texas' first woman governor. Her husband "Pa" Ferguson had been governor in the previous decade but was impeached. When Ma ran in 1924, the slogan was "two governors for the price of one."
http://castor.tsl.state.tx.us/governors/personality/index.html#MaFerguson
http://castor.tsl.state.tx.us/governors/personality/mferguson-p01.html
http://castor.tsl.state.tx.us/governors/personality/mferguson-p02.html
http://castor.tsl.state.tx.us/governors/personality/mferguson-p03.html
http://castor.tsl.state.tx.us/governors/personality/mferguson-p04.html
http://www.tsha.utexas.edu/handbook/online/articles/view/FF/ffe6.html
http://www.tsl.state.tx.us/governors/personality/mferguson-hopkins.html
1926---Birthday of Patricia Neal, actor, won Academy Award for her work in Hud (1963) and nominated in 1968. She won Broadway's Tony award as Regina in Another Part of the Forest (1947.) Suffered a stroke and her rehabilitation was an inspiration to millions.
1929-Birthday of drummer Jimmy Cobb, Washington, DC
http://www.pbs.org/jazz/biography/artist_id_cobb_jimmy.htm
http://www.drummerworld.com/drummers/Jimmy%20Cobb.html
http://www.jazzreview.com/cdreview.cfm?ID=635
1931-Brithday of organ player Earl Grant, Oklahoma City, OK "Ebb Tide" was a big hit in 1961.
http://music.lycos.com/artist/bio.asp?QT=A&QW=Earl+Grant&AN=Earl
+Grant&MID=10656&MH =
http://www.amazon.com/exec/obidos/ASIN/B00000AF0X/
ref=ase_inktomi-musicasin-20/103-7172481-0590248#product-details
http://www.amazon.com/exec/obidos/clipserve/B00000AF0X001005/
103-7172481-0590248
1937 - Franklin Delano Roosevelt became the first President of the United States inaugurated on January 20th. The 20th Amendment to the United States Constitution officially set the date for the swearing in the President and Vice President. In 1933, the amendment was ratified by Congress. On November 3,1936 he was reelected president of the United States in a Democratic landslide that carried every state except Maine and Vermont. John Nance Garner was elected vice president. Congress became more than three-quarters Democratic in both houses. The electoral vote was Roosevelt, 523; Govern Alfred M. Landon of Kansas, 8. The popular vote was Roosevelt, 27,751,612; Landon, 16,687,933. Lemke, Union Party, 891,858; Thomas, Socialist, 187,342; Brosder, Communist, 80,181:, Dr. Colvin, Prohibition, 37,609; Aiken Socialist Labor, 12,729. The campaign was bitter. About 80% of the press opposed Roosevelt. In congressional elections the Democrats gained seven Senate seats, for a 76-16 majority, with four seats going to minor parties. In the House, their majority was 331-9, with 13 seats going to the minor parties. It was also t he wettest Inaugural Day of record with 1.77 inches of rain in 24 hours. Temperatures were only in the 30s as Franklin D. Roosevelt was sworn in for his second term.
http://memory.loc.gov/ammem/today/jan20.html
1940-Birthday of Carol (Elizabeth) Heiss, leading U.S. woman figure skater from 1955 through 1960. She held more international titles than any North American woman in history. She won the Olympic figure skating gold in 1960.
1942 - On Columbia Records, Harry Babbitt sang with Kay Kyser and his orchestra on, "Who Wouldn't Love You". The record was a hit for Kyser
1945 - Franklin Delano Roosevelt was inaugurated to his record fourth term in office as president of the United States. He was the only one to win a fourth term, November 7, 1944. Harry S. Truman was elected vice-president. The electoral vote was Roosevelt, 432; Governor Thomas E. Dewey, Republican, 99. The popular vote was Roosevelt, 25,602,504, Dewey, 22,006,285. In congressional elections the Democrats lost two Senate seats, but held a 56-38 majority. In the House, they gained 24 seats for a 242-190 lead, with two seats held by minor parties.
1948---Top Hits
Ballerina - Vaughn Monroe
How Soon - Jack Owens
Golden Earrings - Peggy Lee
I'll Hold You in My Heart (Till I Can Hold You in My Arms) - Eddy Arnold
1953 - For the first time, a television show from the United States was transmitted to Canada. The historic show was the CBS Television production of "Studio One", transmitted to CBLT-TV in Canada.
1954 -70ºF (-57ºC), Rogers Pass, Montana (state 48 record)
1954 - Radio's National Negro Network was formed, with nearly 40 radio stations taking charter membership positions. Its most notable program was "The Story of Ruby Valentine", a continuation of the CBS soap "We Love and Learn". The program starred Juanita Hall (fresh from her success as Bloody Mary in "South Pacific") and was apparently sponsored by Wrigley's Gum. The network flourished in the mid 50s and may have had a number of major national sponsors.
1954 - The temperature at Rogers Pass, MT, plunged to 70 degrees below zero to establish a new record for the continental U.S
1956---Top Hits
Memories are Made of This - Dean Martin
Band of Gold - Don Cherry
Rock and Roll Waltz - Kay Starr
Sixteen Tons - Tennessee Ernie Ford
1957-- Ricky Nelson's album Ricky hits #1
1958 - The early rock 'n' roll classic, "Get a Job" by the Silhouettes was released.
http://www.feelingnostalgic.com/getajob.html
1958 - Elvis Presley was ordered by the draft board in Memphis, Tennessee to report for duty. He was allowed a 60-day deferment to finish the film "King Creole".
1961-John F. Kennedy was inaugurated president of the United States. A Democrat and the 35 th president, Kennedy was assassinated on Nov. 22,1963. "And so, my fellow Americans: ask not what your country can do for you—ask what you can do for your country. My fellow citizens of the world: ask not what America will do for you, but what together we can do for the freedom of man. "
( lower half of: http://memory.loc.gov/ammem/today/jan20.html)
1964 - The Beatles second album, Meet the Beatles, was released in the United States. It was the British group's U.S. debut LP. It rose to Number 1 on the LP pop chart, and remained in the top spot for 11 weeks.
1964---Top Hits
There! I've Said It Again - Bobby Vinton
Forget Him - Bobby Rydell
Surfin' Bird - The Trashmen
Love's Gonna Live Here - Buck Owens
1965 - The first disk jockey to program black music for white audiences, Alan Freed, the 'Father of Rock 'n' Roll', died of uremia in a hospital in Palm Springs, California. He was only 42 and a borderline alcoholic - a broken man because of his involvement in the payola scandals. In the 1950s, Freed, 'Moon Doggy', at WJW Radio in Cleveland, coined the phrase, "rock 'n' roll,"" before moving to New York's WABC. He was fired from WIN December 1962, Freed was fined $300 and given a suspended sentence on two counts of commercial bribery - accepting money for playing records. Three years earlier, he was the top disc jockey in the US on New York station WABC, which fired him when he refused to sign a statement saying he had accepted bribes. ABC for allegedly accepting payola aka being paid to play records by artists and record companies. The congressional investigation from 1959 to 1960 into payola made Freed the scapegoat for a wide spread practice. Freed died almost penniless after the scandal was exposed. Alan Freed was said to have coined the term rock 'n' roll from the words to Bill Haley's 1952 recording of "Rock A'Beatin' Boogie." .
1965-The Rolling Stones and the Kinks make their first appearance on ABC-TV's "Shindig!" Also appearing are the Dave Clark Five, Petula Clark, Bobby Vee, Bobby Sherman and Gerry & the Pacemakers.
1966-- Promoter Bill Graham holds a three-day "Trips Festival" at Longshoremen's Hall in San Francisco, CA, featuring Ken Kesey and the Merry Pranksters, the Grateful Dead, and Big Brother and the Holding Company.
1968- Bob Dylan and the Band horrified folk music purists by playing electric instruments at a Tribute to Woody Guthrie concert at New York's Carnegie Hall. The concert, one of a series organized by Pete Seeger, also featured Joan Baez and Peter, Paul and Mary. Guthrie, a folk music pioneer, had died the previous October.
1972---Top Hits
American Pie - Don McLean
Let's Stay Together - Al Green
Sunshine - Jonathan Edwards
Carolyn - Merle Haggard
1973 - Richard M. Nixon was sworn in as president for a second term; during the Watergate scandal, he became the first president to resign from office. On Nov. 7, he was reelected president of the United States in the greatest Republican landslide in history. Spiro T. Agnew was reelected vice-president. The electoral vote was Nixon, 521; Sen. George S. McGovern, Democrat, 17. The popular vote was Nixon, 45,767,218; McGovern 28,257,668. The Democrats picked up two Senate seats for a 57-43 majority. The Republicans gained 13 seats in the House, but the Democrats still led 255-179, with one seat going to an independent.
1973-Jerry Lee Lewis makes his debut at the Grand Ole Opry. Opry officials allowed him to perform only if he agreed to keep his music to country and abstain from using obscenities. Things start well but by the end of the half-hour set, Lewis has played "Great Balls of Fire," "Whole Lotta Shakin' Goin' On" and Good Golly Miss Molly." He also proclaimed, "I am the rock & rollin', country & western, rhythm & blues singin' motherf***er."
1974 - Johnny Miller, won the Tucson Open Golf Tournament, becoming the first pro golfer to win four major tournaments consecutively.
1977-Here is some trivia as the first president to take oath of office using a nickname was Jimmy Carter, who was worn into office in Washington, DC this day by Chief Justice Warren E.l Burger. Instead of his formal name, James Earl Carter, Jr., he used his nickname, Jimmy. ON November 2, 1976 he was elected president along with Walter F. Mondale as vice-president. The electoral vote was Carter, 297; President Ford, 240. The popular vote was Carter, 40,828,929; Ford, 39,148,940. In congressional elections the Democrats kept a 2-1 Senate majority, 64-38, with one seat going to an independent, and a House majority of 292-143. In the fist months of President Carter's administration, most Vietnam-era draft resisters were pardoned, the planned pullout of US forces from South Korea was announced, and while he had a full agenda, it was setback when Congress challenged the financial dealings of Bert Lance, director of the Office of Management and Budget, and opposed passage of Carter's energy conservation Program. Vernon Jordan of the National Urban League charged the administration with not doing enough to reduce unemployment among blacks.
1978 - Fred Silverman quit his job as ABC-TV's head of programming to take a position as president of NBC. For ABC, Silverman developed shows like "Happy Days", "Laverne and Shirley", "Charlie's Angels" and "Three's Company", earning the network its highest ratings ever. His talents didn't work out as well at NBC where he backed the most expensive television bomb in history: "Super Train", starring Steve Lawrence. Grant Tinker shortly after replaced Silverman, taking the Peacock Network to number one in just a few years. Silverman would go on to become a top Hollywood independent producers.
1978 - A paralyzing "Nor'easter" produced a record 21 inches of snow at Boston, 15 to 20 inches in Rhode Island, and one to two feet of snow in Pennsylvania. Winds along the coast of Connecticut gusted to 70 mph.
1980 -Super Bowl XIV Pittsburgh Steelers beat Los Angeles Rams, 31-19 in Pasadena; Super Bowl MVP Terry Bradshaw, Pittsburgh, Quarterback
1980---Top Hits
Rock with You - Michael Jackson
Do that to Me One More Time - The Captain & Tennille
Cruisin' - Smokey Robinson
Coward of the County - Kenny Rogers
1980-President Jimmy Carter announced that the US Olympic Team would not compete in the 1980 Summer Games in Moscow as a protest against the Soviet Union's military intervention in Afghanistan in December, 1979.
1981 - Ronald Reagan became president of the United States at the age of 69 and 349 days, the oldest president to take office. He carried 44 states in the November 4, 1980 election. The electoral vote was Reagan, 489; Pres. Jimmy Carter, 49. The popular vote was Reagan, 42,797,153; Carter, 34,434,100. John Anderson, independent candidate, 5,533,927. In congressional elections, the Republicans picked up 12 Senate seats for a 53-46 majority, with one independent seat. In the House, the Democrats lost 33 seats but kept a majority of 242-192, with one seat going to an independent.
1981 - 52 American hostages seized in their embassy in Tehran were released after 444 days in captivity.
1982- singer Ozzy Osborne was taken to hospital after biting the head off a dead bat during a concert in Des Moines, Iowa. Ozborne threw the remains of the bat into the audience. He had to endure a series of rabies shots and their effects caused him to collapse on stage the following week
1982-The Chicago Bears named former tight end Mike Ditka head coach. In 11 seasons, Ditka won the 106 regular-season games and led the Bears to victory in Super Bowl XX.
1982—Camcorder developed: Five companies ( Hitachi, JVC, Phillips, Matsushita and Sony) agreed to cooperate on the construction of a camera with a built-in videocassette recorder.
1985 - The most watched Super Bowl game in history was seen by an estimated 115.9 million people as Joe Montana and the San Francisco 49'ers downed Dan Marino and the Miami Dolphins 38-16 at Stanford, CA.. The broadcast captured the second largest television audience ever. The only show to have a larger audience, the largest in history, aside from man landing on the moon, was the one for the last episode of M*A*S*H in 1983. Super Bowl XIX was also historic in that is featured the first use of television commercials that sold for a million dollars a minute.
Super Bowl MVP Joe Montana, San Francisco, Quarterback
http://images.nfl.com/history/images/0120.jpg
1985, Geri B. Larson took charge of the Tahoe National Forest in Nevada City, California, the first woman forest supervisor in the U.S. Forest Service history.
1986 - Never used, and until then unseen by the public footage from the 1931 horror classic, Frankenstein, was found. The lost scenes showed the monster, played by Boris Karloff, tossing a girl into a lake and at one point having a hypodermic needle in the monster's arm. Considered too shocking for the 1930's audience, the scenes were cut. Since then, they have been put back into the film and re-released to the public.
1987 - Terry Waite, the Archbishop of Canterbury's special envoy in Lebanon, was kidnapped. He was not released until November 1991.
1988--The Beach Boys, the Beatles, the Drifters, Bob Dylan, Berry Gordy, Jr., Woody Guthrie, Leadbelly, Les Paul and the Supremes are inducted into the Rock and Roll Hall of Fame during ceremonies at New York's Waldorf Astoria. During the Beach Boys acceptance speech, vocalist Mike Love insulted just about everybody in the music business, including Paul McCartney, Diana Ross, Bruce Springsteen and Mick Jagger.
1988---Top Hits
Got My Mind Set on You - George Harrison
The Way You Make Me Feel - Michael Jackson
Need You Tonight - INXS
One Friend - Dan Seals
1989 - The temperature in the Washington D.C. area warmed into the lower 50s for the Presidential Inauguration during the late morning hours, before gusty northwest winds ushered in colder air that afternoon
1990 - While heavy thunderstorm rains drenched the Central Gulf Coast States, with 4.23 inches reported at Centreville AL in 24 hours, unseasonably warm weather continued across Florida. Five cities in Florida reported record high temperatures for the date. Tampa FL equaled their record high for January of 85 degrees
1991-The Buffalo Bills won the first of their record four consecutive AFC titles by overwhelming the Los Angeles Raiders, 51-3. Buffalo went on to lose Super Bowl XXV to the New York Giants, 20-19.
1993- President Bill Clinton picked up his saxophone to jam with the likes of Ben E. King, Clarence Clemons, Herbie Hancock, Dionne Warwick and Chuck Berry at several of the dozen balls honoring his inauguration. Among other headliners at the balls were the original members of Fleetwood Mac, Linda Ronstadt and Paul Simon. Canadians among the entertainers included Celine Dion, who performed at a youth gala, Bruce Cockburn, Ronnie Hawkins and k.d. lang, who was a star attraction at an unofficial ball put on by People for the Ethical Treatment of Animals.
1995- Bonnie Raitt raised $80,000 at a New York City benefit for her project to provide guitar lessons for girls. Fender guitars later announced the launching of the Bonnie Raitt Signature Stratocaster, the first Fender named after a woman. Raitt donated all her royalties from the line to her project and Fender said it would provide free guitars.
1996- Madonna arrived in Buenos Aires to begin filming the movie version of "Evita," the musical about Eva Peron. Nationalist hardliners in the ruling Peronist Party were openly hostile to the idea of Madonna playing the former Argentine first lady. There were reports that security around the star had been beefed up.
1997- Comet Hale-Bopp crosses Mars' orbit
http://www.eso.org/outreach/info-events/hale-bopp/
comet-hale-bopp.html
http://www.jpl.nasa.gov/comet/images.html
http://www.crimelibrary.com/notorious_murders/
mass/heavens_gate/4.htm
Super Bowl Champions This Date
1980 Pittsburgh Steelers
1985 San Francisco 49ers
--------------------------------------------------------------

SuDoku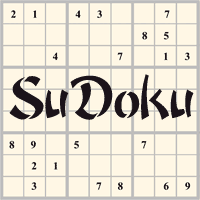 The object is to insert the numbers in the boxes to satisfy only one condition: each row, column and 3x3 box must contain the digits 1 through 9 exactly once. What could be simpler?
http://leasingnews.org/Soduku/soduko-main.htm
--------------------------------------------------------------

Daily Puzzle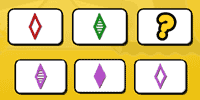 How to play:
http://www.setgame.com/set/puzzle_frame.htm
Refresh for current date:
http://www.setgame.com/set/puzzle_frame.htm
--------------------------------------------------------------


http://www.gasbuddy.com/
http://www.gasbuddy.com/GB_Map_Gas_Prices.aspx
http://www.gasbuddy.com/GB_Mobile_Instructions.aspx
--------------------------------------------------------------

Weather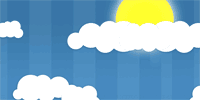 See USA map, click to specific area, no commercials
--------------------------------------------------------------

Traffic Live---
Real Time Traffic Information
You can save up to 20 different routes and check them out with one click,
or type in a new route to learn the traffic live
--------------------------------