Classified Ads---Sales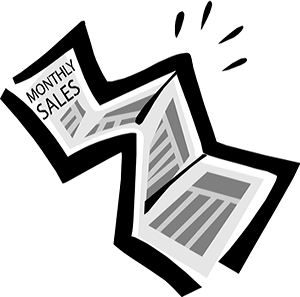 (These ads are "free" to those seeking employment or looking
to improve their position)

California
Aggressive, competitive self-starter with vendor/direct equipment
leasing and asset-based lending experience. Success in business banking sales and financial planning.
Email: dsp559@hotmail.com | Resume


Colorado
Award winning and strategic leasing sales professional with eleven years experience in Technology, Medical, Furniture, and Office Automation. Only seeking positions offering a base salary with benefits.
anderson_678@earthlink.net
Garfield, NJ
15 years experience small to large ticket sales exp. All types of equipment industries. Vendor & direct. Self motivated. Work with leasing company or broker.
Tony Lio tonylio@optonline.net
Montgomery, AL
Individual with 10 years advertising sales exp. & 7 years insurance sales exp. Wants independent contractor situation in Alabama.
Work with leasing company or broker.

334-590-5133


E-mail: billmcneal2003@yahoo.com
Orange County, CA
20+ years in leasing sales & sales management.
Have estab. existing remote office with Lessee /Vender following.
Looking for a partnership w/funding source.
shermbp@gmail.com
Pittsburgh , PA
Aggressive self starter looking for leasing position w/10 plus yrs sales exp., plus banking experience

814-227-4592


mwiser500@hotmail.com
San Francisco Bay Area:
15 year Vendor Program Agreement HUNTER. Currently employed at major IT manufacturer captive supporting direct and channel sales. Must have base, commission and benefit package.
E-mail: VdrPgmBizDev@aol.com
Stuart, FL
Lease professional seeking bank sub, captive or other self-funded lessor. Sales position or other. Mid ticket large territory experience.
David34983@att.net

Texas/Oklahoma
15 year lease vet looking for plact to take business.great references. all major equipment types. open to compensation. please contact if interested.
E-mail: bankingdallas@yahoo.com
Free Posting for those seeking employment in Leasing:
http://www.leasingnews.org/Classified/Jwanted/Jwanted-post.htm

All "free" categories "job wanted" ads:
http://www.leasingnews.org/Classified/Jwanted/Jwanted.htm
[headlines]
--------------------------------------------------------------

Who is John Otto?
by Christopher Menkin
Return with us now to those thrilling days of yesteryear! The late 1980's to mid 1990's when the Western Association of Equipment Leasing (WAEL--pronounced "whale") had from six to eight full time employees and was on the verge of changing its name to Worldwide Association of Equipment Leasing---but chose the United Association of Equipment Leasing. The thrust was to first be coast-to-coast and then go worldwide; to compete with the then Equipment Leasing Association, now Equipment Leasing and Finance Association.
Active in WAEL leasing conferences, many of them to become presidents of the association, Jim Merrilees, Gordon Roberts, Chuck Brazier, all three originally from Colonial Pacific Leasing, John Colton of AT&T, Tom Depping of Sierra Cities, and John Otto, who in late 1997 hired Gordon Roberts and Chuck Brazier to run Centerpoint, as well as worked with another ex-UAEL president Ben Millerbis, who founded his own company after working for another ex-UAEL president Bob Jacobsen. These were the golden days of "whale."
In running Centerpoint, Otto's main line was with Bank of America. The bank did not allow him to have any other bank lines of credit as part of their agreement, and he went to raising capital through private investors, using licensed brokers in Denver, Colorado where the company was based. In closing the company down, after theft was charged to its president, many brokers who had leases approved and deposits were cut off were quite unhappy. Perhaps John Otto's difficulties began then.
In 1984, he purchased a company in Fresno, California, Heritage Pacific Leasing, where he did a lot of agriculture business, due to the location, then as Centerpoint was growing in the indirect marketplace, he brought in a crew to go after broker business and reportedly built it up to a $36 million lease portfolio. In 1996, he purchased Manufactures Acceptance and Heritage Pacific Leasing became a division. Heritage Pacific Leasing was licensed, audited yearly by the California Finance Lender's Department, and growing. During this time he opened HL Leasing, but different from Heritage, as he ran the internal operation out of his house near Ironwood Country Club's North golf course, Palm Desert, where he and his wife were active in the country club.


Ironwood County Club
It allegedly was to keep the entities separate. It was also not licensed, meaning not subject to state audits. He was reportedly visiting the country club during the day more and more than the Fresno or Denver operations.
HL Leasing was supported by investors, who instead of buying a second mortgage, bought a lease and may have gotten tax incentive, but the main was the return of the interest on the money. Leasing News would get inquiries from investors, from time to time, via the internet for a background of John Otto, over the last ten years. His involvement in "whale" and respect in the industry were very strong. He was well-liked, well-known, highly regarded. The kitting of money to pay the investors was not known at the time.
It was when Leasing News received inquiries, other concerns, and was told by the investors the leases they were financing were American Express Business Leases sold to Key Bank--- that the bank no longer wanted to finance. The timeline did not work, there were no leases found in a quick UCC search, and Leasing News put a call into John Otto at home to find out how this could be. The response was relayed that he would call back the next day.
August 2, 2011 a Fresno County found HL Leasing, Inc. liable for $114.5 million in a Ponzi scheme as the leases never existed. The jury award the 800 victims $$47.22 million and found the two top senior executives, Dan Ramirez and Andy Fernandez guilty (Ramirez fraudulent concealment and aiding and abetting the fraud), Fernandez (guilty of abiding and abetting the fraud.)
Found not guilty was the wife of John Otto. The FBI was brought in early, but to date has not brought any charges as the main criminal conspiracy was headed by John Otto, who committed suicide in the Palm Desert Visitors Center parking lot, the morning he said he was going to call back Leasing News.
In the Fresno jury decision, the jury believed that Kathleen Otto knew of the fraud, then agreed that she encouraged or assisted in the fraud, but checked "no" on the issue of her acts constituting a substantial cause.
"27. Did Kathy Otto know that concealment of material facts was being committed by John Otto and/or Dan Ramirez against Vicken Massoyan, Maggie Antaramian and the class members?
X- Yes No
"28. Did Kathy Otto give substantial assistance or encouragement to John Otto and/or Dan Ramirez?
X Yes No

"29. Was Kathy Otto's conduct a substantial factor in causing harm to Vicken Massoyan, Maggie Antaramian and the class members?
Yes X- No"
(1) Page 10
The plaintiffs were represented by Ara Jabagchourian and Aron K. Liang of Cotchett, Pitre & McCarthy, LLP and Donald Fischbach of Dowling, Aaron & Keeler, Inc. They requested a decision holding Kathleen Otto liable.
The Honorable Donald S. Black, a Fresno County Superior Court judge in his final decision found that John Otto was the alter ego of HL Leasing, Inc., Heritage Pacific Leasing and Air Fred. The Court reasoned that since Kathleen Otto obtained the benefits from her deceased husband's fraud, who committed suicide in May of 2009, she stood in the shoes of her husband for purposes of the lawsuit.
This was different than say the wife of Bernie Madoff as the accounting operation was conducted in their house, where she was friends with the accountants and reportedly was involved.
With Black's ruling, the victims now have high hopes of seizing 70-year-old Kathleen Otto's assets, which include a collection of expensive cars, a corporate jet, more than $1.2 million in jewelry, a $2 million home in Palm Desert and a membership to an exclusive country club, Jabagchourian said. Reportedly much of the assists, including AirFred, may be in a trust. The items purchased via tainted money may be liable as well as the income and assets from the various leasing entities, all in a wind down mode.

Kathleen Otto's attorney, Marc Miles, said Tuesday that he plans to appeal Black's ruling, partly because the jury in August found she had done nothing wrong. To do so, she would have to post a bond in the amount of the award plus other coverage.
Jabagchourian would be looking forward to this as it would prove what assets were available. He is the only attorney not paid, working on a contingency. His staff is very much interested in finding assets.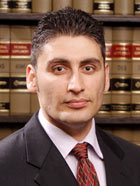 Ara Jabagchourian
He believes the FBI won't file as if it is a criminal case, it is primarily against Otto and he is dead. In a civil case, the bar is much lower than a criminal case and thus he could take the case to court. What the two officers convicted have in assets are not known.
Many of the victims have lost all their retirement, several have gone back to work or tried to find employment, others report losing their home or money that was to be for thier kids or grandkids college. Jabagchourian looks at this not only to get paid, but to make as much restitution as he can for the victims who reported receiving very little justice to date.
(Disclaimer, during the WAEL years in questions, the writer was a member of the membership committee and chairman for three years; he also served on the board of directors. Editor)
Previous Stories:
http://www.leasingnews.org/Conscious-Top%20Stories/heritage_leasing.htm
Special Verdict (see page 10):
http://leasingnews.org/PDF/Special_Verdict.pdf
History of WAEL:
http://www.leasingnews.org/Conscious-Top%20Stories/WAEL_Hist_I.htm
[headlines]
--------------------------------------------------------------

Reaction to 2012 Leasing Association Membership
http://leasingnews.org/archives/Jan2012/1_11.htm#membership
| | | | | | | | | | | | | |
| --- | --- | --- | --- | --- | --- | --- | --- | --- | --- | --- | --- | --- |
| | 2012 | 2011 | 2010 | 2009 | 2008 | 2007 | 2006 | 2005 | 2003 | 2002 | 2001 | 2000 |
| AGLFA | 274 | 250 | 238 | 265 | 277 | 255 | 255 | 255 | 203 | 263 | 343 | 250 |
| EAEL | * | * | * | 183 | 181 | 196 | 198 | 180 | 191 | 216 | 227 | 240 |
| ELFA | 565 | 582 | 604 | 700 | 741 | 768 | 817 | 780 | 732 | 862 | 873 | 850 |
| NAELB | 617 | 696 | 847 | 1021 | 1089 | 950 | 731 | 648 | 480 | 433 | 415 | 475 |
| UAEL | * | * | * | 289 | 314 | 314 | 314 | 297 | 248 | 378 | 379 | 589 |
| NEFA | 191 | 210 | 274 | | | | | | | | | |
Perhaps proving the article more factual than realized, the only comments came not direct, but from postings on Linkedin.com in two separate group discussions:
Certified Lease Professional

"I read your article yesterday, thanks. My company has been a National Association of Equipment Leasing Broker members since 2003, before that we were United Association of Equipment Leasing/Western Association of Equipment Leasing members for 20 years.
"While it's certainly true that there has been a big decline in member companies/lease professionals since 2008, I'm also wondering if these organizations have not missed the mark in providing benefits that leasing company/people need or want. When I consider whether or not to go to a conference, I read the classes being offered and look at the funder/suppliers that are involved. If I've attended a variation of that class 3 times before and don't see any funder/supplier on the list that is either (a) new or (b) a credible source providing real resources that are different then ones I'm currently working with, then I'm not sure my participation makes sense.
"Finally, regarding leasing overall, a decrease in participation with the associations does not necessarily mean a decrease in leasing activity. If you Google "equipment leasing companies", there are over 4 million entries. It does raise the question about what entities are doing equipment leasing, and how does that affect selected parts of the industry like the broker community."

Joe Schmitz
President at F.I.T. Leasing

National Association of Equipment Leasing Brokers

"The expression 'Nothing is forever' fits this. Change is inevitable and without change most things fail to keep up. You can be progressive and replicate the good things in the past if they are relevant. Going to giant conventions is expensive and time consuming, taking valuable time from your daily work. Soon online conventions will eclipse associations that are not providing the needed requirements of the constituent members. Some associations recognize this and think out of the box as well as ridding themselves of the box entirely. I have belonged to NAELB since inception, one of the longest members. I was WAEL/UAEL before you could vote east of the Miss., and belonged to the Eastern group in our early years.
"When opinions rise to declaring wisdom without innovation, failure is inevitable. In my past retail world, Retail is Detail, and one can never blame change for failure. One must adapt to change and nurture it and its potential. Those that recognize and embrace change ride wave after wave of success.
"We have been operational for 26 years and thrive on innovation through close working with lenders and applying the desire and buying power of them. I came up first as a Recruiter in the Equipment leasing desk. I met so many great and dedicated people this way.
"Associations that are innovative and operational through talented staff can reach greater goals as all good companies can. We are currently members of NEFA and NAELB and perhaps in our future Equipment Leasing and Finance Association.
"If Leasing has changed from "app only" to "app" to 150 k and back we can change. If you do your job folks will come just as in sales, but you must redefine your mission and adapt to it.

America may have slowed down but you have huge opportunity.
Neil Roth
Vice President, Key Credit Corp.
2012 Leasing Association Membership
by Christopher Menkin
http://leasingnews.org/archives/Jan2012/1_11.htm#membership
Please send Leasing News to a colleague and ask them to subscribe.
We are free! No log-in requirements…
[headlines]
--------------------------------------------------------------
Funders Looking for New Broker Business
Send company name, contact/email or telephone number as well as a URL to attach or description to
kitmenkin@leasingnews.org
There is no advertising fee or charge for a listing. They are "free."Leasing News makes no endorsement of any of the companies listed, except they have qualified to be on this specific list.
Leasing News reserves the right to not list a company who does not meet these qualifications.
We encourage companies who are listed to contact us for any change or addition they would like to make. Adding further information as an "attachment" or clarification of what they have to offer would be helpful to readers are very much encouraged.
Alphabetical list - click on company name to view more details
Advantage Funding
Agility Solutions
Allegiant Partners Incorporated
Allegheny Valley Bank Leasing
American Leasefund, Inc.
Bank of the West
Bankers Capital
Barrett Capital Corporation
Black Rock Capital
Blackstone Capital Partners, L.P.
Boston Financial & Equity Corp.


BSB Leasing, Inc.
Calfund, LLC
Chesapeake Industrial Leasing Co., Inc.
Cobra Capital LLC
Dakota Financial
Data Sales Co., Inc.
Exchange Bank Leasing (formerly Dumac Leasing)
First Federal Leasing
Financial Pacific Leasing
Forum Financial Services, Inc.
Gonor Funding
Lease Corporation of America
Manufacturer's Lease Plans, Inc



Mar Vista Financial
Marquette Equipment Finance
Maxim Commercial Credit, LLC
National Equipment Finance
National Machine Tool Financial Corporation
Navitas Lease Corp
NFS Leasing, Inc
Northwest Leasing Company, Inc
P&L Capital Corporation
Pawnee Leasing Corporation
Standard Professional Services, LLC
Summit Leasing, Inc.
TEAM Funding Solutions
Vision Financial Group, Inc.

Leasing Associations: All non-profit leasing associations are abbreviated. To see the full name and learn more about the association, please click here.
BBB - Better Business Report | CBB - Leasing News Complaint Bulletin Board
| CNI - Current News Information
A -Accepts Broker Business | B -Requires Broker be Licensed | C -Sub-Broker Program
| D -"Private label Program" | E - Also "in house" salesmen

N/R (not reported)
* (no response---these listing do not come from the company directly, but from our research from many sources. It is our policy not to put anything in this section without confirmation.)

Name
In Business Since
Contact
Website
Leasing Association

Bank of the West, Indirect Leasing Group
1972
Steve Crane, CLP, Vice President & Marketing Manager
scrane@bankofthewest.com
888.244.0551 ext. 3899
800.473.9878 - Fax
www.bankofthewest.com
ELFA, NAELB, NEFA
(P)

Y


Financial Pacific Leasing
1975
Terey Jennings CLP,
800-447-7107, tjennings@finpac.com
www.finpac.com
ELFA, NAELB, NEFA
(click here for further description)

$100,000 -
$3 MM


$10,000


$1,000 - $50,000


$10,000
(most clients are doing monthly or quarterly schedules)

Vehicles Only

$10,000 - $1,000,000

National Equipment Finance
Norwalk, Conneticut
2010
Michael B. Tornichia
Vice President – Business Development
T 201-248-0496
F 415-520-5535 mtornichia@nationsequipmentfinance.com www.nationsequipmentfinance.com
*Will work with other lenders/lessors
(see footnote for more information)

TEAM Funding Solutions
1992
Ted Reynolds – Owner and President
Jeff Deskins – Credit Manager
App Submittal:
Lynn Smith – Senior Broker Development Manager 888-457-6700 x115,
Martin Lacayo – Broker Development Manager 888-457-6700 x106,
Bill Baskerville – Broker Development Manager 888-457-6700 x114,
Funding: Stephen Stuesser – CFO
Jamie Moore – Marketing Manager
Phone: 888-457-6700 x109,
Enrollment Fax: 512-258-2322
www.teamfundingsolutions.com
NAELB, NEFA
(click here for further description)

Mar Vista Financial
2006
Jamie Chisick-President
714-922-0576
Gina Allen-V.P
714-408-1914
Denise-Funding Coordinator
714-408-1938
Cyndi-Underwriter
714-408-1931
Aaron Brown Sr.
Account Manager
Mar Vista Financial Aaron@marvistafinancial.com
714-631-3133 (Direct)
www.marvistafinancial.com/home
NAELB
(note)

Does not service:Alaska, Arkansas, Hawaii or Louisiana

No FMV's allowed in: Connecticut, Montana,New Hampshire,Rhode Island

No TRL's allowed in: Georgia

$15K
Minimum

Does Subprime Leases




Nationwide, including Alaska & Hawaii

Dakota Financial
2001
Mae Philpott
mae@dakotafin.com
310.696.3030 x122
fax 310.696.3035
www.dakotafinancial.com
NAELB, NEFA

Nationwide
(except LA, AR and AK)

$50,000 to $2,000,000

Does Subprime Leases

$50,000 to $3MM

$250,000 average transaction

7


$50,000 to $1.0 million. Our average size transaction is $250,000.
Preferred Range
$100,000 to $500,000

Does Subprime Leases


Idaho, Montana, Oregon, Washington

$3,500 - $50,000

Does Subprime Leases

$50,000 to $1MM

$250,000 average transaction

$50,000 - $1,000,000
(Master Lease)

Does Subprime Leases

Exchange Bank Leasing
(previously Dumac Leasing)
1964
Archie Julian
Broker Relations Officer
JulianA@ExchangeBank.com
General (800) or (707) 546-7822
Direct (707) 521-5027
www.exchangebank.com
NAELB
(click here for further description)

Barrett Capital Corporation
1975
Barry Korn
914-632-4200
Cell: 914.954.1900
Barrett@BarrettCapital.com
www.BarrettCapital.com
NVLA
(click here for further description)

Vehicles Only

$10,000 minimum

Nationwide & some offshore

$10,000 - 250,000

($25,000 - $150,000 desired)

Does Subprime Leases

Washington, Oregon, and Idaho

$10,000 to $75,000 (Avg. $25K)

Allegheny Valley Bank Leasing
Pittsburgh, Pennyslyvania
Paul M. Poljak, Managing Director
PPoljak@avbpgh.com
P. 412.781.1465
C. 412.475.1727
www.avbpgh.com
(click here for further description)

PA, OH, WV, MD, Western NY

$5K to $50K
" app only"

Over $50k to $3M full financials
Allegheny Valley Bank Leasing
"We are looking for some new business avenues. We are like everyone today… cautious yet we are somewhat optimistic about the future. We presently have 6 approved regional brokers and a 4 direct vendor programs. 2 small ticket and 2 larger ticket (average ticket size of $250k). We like medical business of all types and can be very responsive to brokers / vendors that work with us closely. We are looking for relationships not just transactions."
"Out of Market transactions must be at or near Investment Grade."
* Allegiant Partners
has expanded their maximum transaction size from $250,000 to $500,000 for the 5 western states of California, Oregon, Washington, Nevada and Arizona.
In addition to increasing the transaction size Allegiant is offering more competitve rates for these A- and B+ transactions. Broker Qualify - For Broker qualification please
click here.

Allegiant.pdf
Barrett Capital Corporation: Broker Qualify - Please Call
Black Rock Capital (Ireland) Limited and Black Rock Capital (UK) Limited provide the same services for small to middle market corporations in the European Economic Community and the United Kingdom.
Boston Financial & Equity Corporation, most of our leases are venture capital backed startups and turnarounds. We require full financial disclosures, CPA and internal statements, no tax returns. We do not required additional collateral, no PG's or RE needed. Do not send deals with large tax liens, especially if they are payroll taxes. Broker Qualify - A deal in hand and a full package
BSB Leasing, Inc is a direct funding source. In addition we offer an experienced Syndication Desk that can place transactions that fall outside of credit, equipment, geographic or dollar amount appetite.
Calfund, LLC finances 18 wheelers and some trailers for owner operators with substandard credit.
Cobra Capital, LLC. Comments: Our registered trademark "Solutions that work" is our designator of origin and central marketing identity for both strong and weak credits. In addition to funding strong credits, we have also developed a 15 year history, (from Cobra and my prior company GALCO), with funding specialty, non-conforming transactions and have a solid reputation for candidly responding to our originators and lessees and working diligently to mitigate deal risk rather than making excuses to turn deals down. Our originators prefer our underwriting approach to non-conforming transactions since unlike most non-conforming funders, we prefer to mitigate risk versus jacking our return. Both Originators and Lessee's prefer our candid approach as we are also frequently asked to advise lessee's and lessors on the best way to structure their bank loans and raise capital due to our 30+ year banking and accounting backgrounds as my partner and I are both former bankers and CPA's.
Cheasapeake Industrial Leasing Co.,Inc
Bank owned funder/super broker. We fund A and B-plus credits through our network of community banks. We are a cash flow and credit lender. Most of our programs are full financial packages with competitive rates. Contact Taylor Brazzon @ 410-661-5000 x125
taylor@cilc.com
Exchange Bank Leasing--We are an "A" credit lender working with professional lease brokers who originate leases and loans for companies located in California. We are credit driven and our list of industries and list of equipment we will not lease for a qualified client is very short. Our credit managers are available to the lease professionals we work with. We like to know the lease professionals we work with very well - visiting with them often.
Data Sales Co.,Inc. Provide lease lines for IT equipment to start-up, emerging growth and venture backed companies
Financial Pacific Leasing
has been in business since 1975, and supports a nationwide network of Third Party Originators. We specialize in small ticket ($5,000 - $50,000) "B" and "C" credits. We are a strong and stable company committed to the Third Party channel. A relationship with Financial Pacific can enhance your vendor/origination relationships by broadening your credit window. To Qualify - Please Call or see "Prospective Third Party Originators" section on
www.finpac.com
.
Forum Financial Services, Inc., prefer venture capital backed start-ups and middle market to large corporate turnaround companies including companies in bankruptcy and post bankruptcy. Our absolute minimum sales for an established business with financial problems are $10.0 million. (this does not include venture capital backed start-ups). Broker Qualify - Please visit our website at www.forumleasing.com or call 972-690-9444 ext. 225
Gonor Funding specializes in hard to fund leases with D credit. Collateral based with good rates and commission program. Broker Qualify - Please Call
Lease Corporation of America in business over 20 years has been funding selected brokers since 2001. We currently fund brokered transactions from $10,000 t0 $75,000 at LCA Bank and have placement capability up to $1MM. We have a very strong service platform designed to process a large volume of small ticket transactions. We are particularly interested in developing special funding programs for flow business and SBA loans in excess of $400,000.
LPI-HC specializes in working Capital Loans / Equipment Financing for new and established medical professionals with our target market being dentists, medical doctors, veterinarians and physical therapists. We also offer any type of Medical Practice Refinancing for established medical professionals that want to consolidate all their practice debts and improve their cash flow position. "We have the financial solutions to help start and grow a practice with repayment programs designed for medical professionals to manage their money."
Broker Qualify - Please Call
Kurt Hess
770-579-2900 ext. 1100
Address:
2260 Rushmore Dr .
Suite B-3
Marietta , GA 30062
National Machine Tools---Specializing in Machine Tools only for transactions up to $750k. National has been in the Machine Tool Finance business since 1986 and has a leasing proficient staff to accommodate the most challenging transaction. F ull financial disclosure required. We can provide structured financing for the story marginal credits. May require personal guarantees and/or down payments depending on the credit. Any size business accepted. For more information please contact Chris Chiappetta or Robert Lang at 800-669-7527.
National Equipment Finance
---Summary NEF
Target Transaction: Individual transaction size: $500k - $25MM+ Structures: Term Loan, (True) Lease, Sale Leaseback
Collateral: Generally critical use equipment such as manufacturing, construction, transportation, energy/mining, marine, aircraft, and up to $2MM of owner occupied real estate. No: FF&E, telecomm, IT, high tech.
Term: 2 – 7 years
Advance rates: Generally 75% -> 100% of OLV/FMV
Club Deals: We will work with other lenders/lessors Books $36 Million First Six Months in Business
http://www.nationsequipmentfinance.com/article3.html
Pawnee Leasing Corporation Specializes in financing Start-Up and B credit profiles on an app-only basis. Start-up program considers businesses with no time in business up to $35,000; less traditional "B" credit profiles for lessees over 2 years time in business up to $35,000 and B+ credit profiles from $5,000-$50,000 at risk-based pricing from 14-26%. Brokers may qualify with 1 year time in business or demonstrate leasing industry experience. Established in 1982 and dedicates 100% of its resources to the broker/lessor community.
P&L Capital: 24-36 month leases on name brand desktops, laptops, and monitor.
Standard Professional Services. LLC is a non-cookie cutter funder who does not credit score.
Summit Leasing consider ourselves to be primarily "B" credit lenders, working almost exclusively through brokers. Broker Qualify - Contact us
TEAM Funding Solutions is a C-credit funder that provides a unique alternative to credit scoring. We fund new business start-ups and older businesses with weaker credits when we roll up our sleeves to understand "their story." Equipment leases are approved and funded based on common sense, the Lessee's ability to pay and the Broker's input.

Bankers Capital "We will do ANY Type of Equipment, in ANY industry, in ANY state. We especially like 6-figure transactions with full financial packages no matter how good or bad they look. We look to structure the story C&D credits with any kind of additional collateral that makes sense. It could be with 2nd or 3rd mortgages on residential or commercial Real Estate, additional equipment, cash value life insurance, security deposits, vendor agreements. We look for any way to make the deal work instead of looking for any way to decline the deal." Broker Qualify - Please contact Larry LaChance

Northwest Leasing Company, Inc.
We focus on transportation and construction industry equipment leasing.

Business Reports: Companies listed may make any netiquette comment about their company or reports or other information in the footnote section of their listing. Leasing News recommends readers also view the footnote as well as the section itself or searching reports on the business.
It also should be noted that if a BBB report listing is found by a reader, as there may not have been one when this was last up-dated, please send the link to kit@leasingnews.org so Leasing News may up-date this section.
Leasing Associations: All non-profit leasing associations are abbreviated. To see the full name and learn more about the association, please click here.
BBB - Better Business Report | CBB - Leasing News Complaint Bulletin Board
| CNI - Current News Information
A -Accepts Broker Business | B -Requires Broker be Licensed | C -Sub-Broker Program
| D -"Private label Program" | E - Also "in house" salesmen

N/R (not reported)
* (no response---these listing do not come from the company directly, but from our research from many sources. It is our policy not to put anything in this section without confirmation.)
The object is to insert the numbers in the boxes to satisfy only one condition: each row, column and 3x3 box must contain the digits 1 through 9 exactly once. What could be simpler?