Archives January 30, 2009


Marlin Shuts Down Broker Division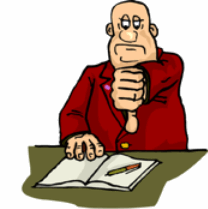 The emails started late morning on Thursday that Marlin had closed down their broker division and would only keep the direct division working. Leasing News had reports the company was down to two broker representatives, not getting the quality business it was seeking, and the once performing division has never been the same since Mike Bennie was fired by Executive Vice President, General Counsel & Secretary Corporate Secretary George D. Pelose.*
There were others let go, other changes, exiting factoring, doing loans, vehicles, cutting staff, then a bank, which has enable Marlin to go after TARP, plus the economy changed. As many companies
appear to be doing now, they are cutting back to work their portfolio, in hopes of getting through the tough times with minimum overhead.
One of the readers who informed us of being telephoned to inform them not to send any more business, also sent a copy of an email letter he received:

January 29, 2009
Dear-------
I would like to thank you for your past business with Marlin Leasing and express our appreciation for your patronage. Whether we have completed five business transactions or one hundred, we have valued your business.
Unfortunately, and effective immediately, Marlin Leasing will not be accepting equipment financing applications from the broker community in the near term. Marlin will honor outstanding approvals (subject to the terms and conditions set forth in such approvals) and respond to outstanding applications. However, no new credit applications will be accepted.
Given the current economic environment, this action is a prudent and necessary step for our business. We believe this action is a temporary one, but one which needs to be taken as we navigate through this economic climate.
Please do not hesitate to call your sales professional at Marlin if you need more information.
Thank you for the privilege of your business, and we wish you only the best in your future endeavors.

Ed Siciliano
Senior Vice President Chief Sales Officer

Leasing News was able to receive a statement from Marlin Leasing:
"Thanks for asking for clarification from Marlin's management regarding our announcement today. If you choose to print my response to your request please do so in its entirety.
"Marlin exited the Broker channel today by informing all of our broker customers in writing of the change. We intend to provide professional service as we honor the backlog and process all open business.
"Our decision was based on the credit quality deterioration that we have been seeing in broker application flow. The risk vs. price relationship simply did not match the attractiveness of our other origination channels. Therefore we are applying former broker sales resources and capital to our direct channels. We sincerely wish the best for the broker community as we all manage through this economic climate."
Ed Siciliano
SVP & Chief Sales Officer
Marlin Leasing Corporation
300 Fellowship Road
Mount Laurel, NJ 08054
T: 888-479-9111, ext 4105
F: 888-299-6756
email: esiciliano@marlinleasing.com
Thursday's stock closing was $3.99.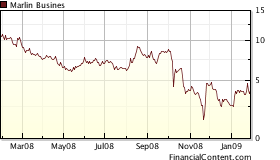 *Mike Bennie and the Broker Division:
http://www.leasingnews.org/Conscious-Top%20Stories/More_on_Bennie.htm
[headlines]
--------------------------------------------------------------


Classified Ads---Sales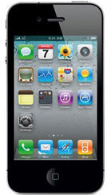 (These ads are "free" to those seeking employment or looking
to improve their position)
California
Aggressive, competitive self-starter with vendor/direct equipment
leasing and asset-based lending experience. Success in business banking sales and financial planning.
Email: dsp559@hotmail.com | Resume


Garfield, NJ
15 years experience small to large ticket sales exp. All types of equipment industries. Vendor & direct. Self motivated. Work with leasing company or broker.
Tony Lio tonylio@optonline.net
Montgomery, AL
Individual with 10 years advertising sales exp. & 7 years insurance sales exp. Wants independent contractor situation in Alabama.
Work with leasing company or broker. 334-590-5133
E-mail: billmcneal2003@yahoo.com
Orange County, CA
20+ years in leasing sales & sales management.
Have estab. existing remote office with Lessee /Vender following.
Looking for a partnership w/funding source.
shermbp@gmail.com
Pittsburgh , PA
Aggressive self starter looking for leasing position w/10 plus yrs sales exp., plus banking experience 814-227-4592
mwiser500@hotmail.com
San Francisco Bay Area:
15 year Vendor Program Agreement HUNTER. Currently employed at major IT manufacturer captive supporting direct and channel sales. Must have base, commission and benefit package.
E-mail: VdrPgmBizDev@aol.com
Stuart, FL
Lease professional seeking bank sub, captive or other self-funded lessor. Sales position or other. Mid ticket large territory experience.
David34983@att.net

Texas/Oklahoma
15 year lease vet looking for plact to take business.great references. all major equipment types. open to compensation. please contact if interested.
E-mail: bankingdallas@yahoo.com
Free Posting for those seeking employment in Leasing:
http://www.leasingnews.org/Classified/Jwanted/Jwanted-post.htm

All "free" categories "job wanted" ads:
http://www.leasingnews.org/Classified/Jwanted/Jwanted.htm
[headlines]
--------------------------------------------------------------

Arvest Equipment Finance 2011 Double-Digit Growth
Arvest Equipment Finance, a division of Arvest Bank, Fort Smith, Arkansas, reported 2011 net assets were up $46 million, or 62 percent, from the previous year for a record $121 million in loans and leases.
New business volume was also up more than $47 million over 2010 to $76 million, or a 160 percent increase.

Kyle W. Gilliam, CLP,
President, Arvest Equipment Finance
"This is a substantial increase over the 2011 industry average where new business volume was up 25 percent, "Kyle W. Gilliam, CLP, President of Arvest Equipment Finance, said.
"Companies were careful during the recession to extend the life of their equipment by making repairs instead of purchasing new products, but after several years of repairs, many businesses simply could not afford to delay replacing old equipment any longer. This replacement cycle helped the substantial increase in business in 2011."
He also noted that in addition to AEF's increase in business from the manufacturing and medical sectors, lease financing for county and municipal governments remained strong.
"Multiple industries are looking to conserve their financial resources by seeking out available leasing and financing options."



Gary DiLillo, President 440.871.0555 or gary@avptc.com

Comprehensive personal property tax outsourcing services.
Click here to see what our clients say about us.
[headlines]
--------------------------------------------------------------
CFG Community Joins Equipment Leasing Fray

According to the Baltimore Business Journal, CFG Community Bank of Towson, Maryland, formed December 1, 1997 with 90 full time employees in three offices (Annapolis, Towson, Baltimore), " is betting it can wrestle away at least a modest share of the $628 billion industry from industry behemoths like Wells Fargo and Bank of America and manufacturers like John Deere and Caterpillar."
Baltimore Business Journal (PDF)
In November, Daniel McKew joined CFG Community Bank as president after serving as president of 1st Mariner Bank. He previously served as chief executive of SunTrust Equipment Finance & Leasing Corp. in Towson. November 3, 2011, it was announced that CFG Community Bank and its parent company, Capital Funding Bancorp, have agreed to a consent order with state and federal bank regulators to shore up their corporate governance and management review processes. In addition, it was agreed a majority of its board of directors would be independent members. Other stipulations included revising its allowance for loan losses and developing a strategic plan for 2012.
In 2009, Capital Funding bought Towson-based AmericasBank Corp., which had been under intense government supervision after struggling with losses in its mortgage-lending business.
The bank had a $7 million profit the end of 2011 with a net worth of $50.7 million, according to FDIC records. Tier 1 risk-based capital ratio: 15.8%
The Baltimore Business Journal article states three industry veterans were hired to basically cover Maryland, northern Virginia and southern Pennsylvania: Robert Rynarzewski, Arthur Sanchez, James Swalwell.

Robert Rynarzewski was previously vice-president loan officer for SunTrust Equipment Finance & Leasing (2011-2011). University of Maryland BS, Mathematics. Completed accounting classes after BS and passed CPA the first time.
http://www.linkedin.com/pub/robert-rynarzewski/37/57b/709
Arthur Sanchez was previously with SunTrust Equipment & Finance.
Jim Swalwell was previously an account executive at CSI Leasing (2009-Junly, 2011), VP National City Commercial Capital (2005-2008), VP Bank of America Leasing & Capital (1996-2004), Manager Syndications, NYNEX Credit Company (1994-1996), Manager AT&T Capital (1992-1993), Vice-_resident, Manufacturers Hanover/The CIT Group Equipment & Project Financing (1983-1985).Eastern Illinois University Bach Bus Adm., Maj - Finance, Finance (1979 – 1983)
http://www.linkedin.com/pub/jim-swalwell/b/96a/87



[headlines]
--------------------------------------------------------------
December---The List
--- Mergers, Acquisitions & Changes
"The Good, the Bad and the Ugly"-
The count is well over 100, including 25 actual closures not counting acquisitions and merges, or the 75 no longer accepting indirect business, companies getting out of leasing the last three years. As the economy improves, more are becoming interest in leasing. (1)
Element Financial (Toronto, Canada) (12/11) Steve Hudson takes the company public.
Commercial Money Center (CMC), Southern CA. (12/11) Fallout from CMC Continues in Nevada Federal Court http://leasingnews.org/archives/Dec2011/12_28.htm#fallout
Puget Sound Leasing (12/11) First Sound Bank Investor Pleads to Keep Bank Open as negotiations continue regarding settlement with Secords.
LEAF Financial, Philadelphia, PA (12/11) Resource America "deconsolidates" LEAF Financial
http://leasingnews.org/archives/Dec2011/12_16.htm#deconsolidates
Radiance-Capital, Tacoma, WA (12/11) Bulletin Board Complaint as Mike Price claims there is a 10% residual on an Equipment Finance Agreement, calling it an "FAA."

Alphabetical Order
http://www.leasingnews.org/list_alpha_new.htm
Chronological Order
( in both "alphabetical" and "chronological order)
http://www.leasingnews.org/list_chron_new.htm
(1) Leasing Companies Out of Business
plus No Longer taking Broker/Discounting Business
http://www.leasingnews.org/Pages/Out-of-broker-bus.htm
John Kenny Receivables Management
www.jrkrmdirect.com
• End of Lease Negotiations & Enforcement
• Fraud Investigation
• Credit Investigations
• Asset Searches
• Skip-tracing
• Third-party Commercial Collections
The Solution to Your Credit & Accounts Receivable Needs
John Kenny
315-866-1167 |  John@jkrmdirect.com
(Leasing News provides this ad as a trade for investigations
and background information provided by John Kenny)

[headlines]
--------------------------------------------------------------
Leasing Industry Help Wanted



Marketing Associate
Los Angeles, California
Direct, small ticket ($10k-$250k) leasing company
looking for an energetic, intelligent quick thinker to be our Marketing Associate. 3+ years of commercial equipment leasing experience required. Daily activities include: deal previews, prospecting, managing prospect
database and other marketing support.
Contact: Michael Green, mgreen@dakotafin.com
(310) 696-3030 x 124

Dakota Financial provides equipment leasing/finance solutions to small businesses throughout the United States. We specialize in providing funding for those who can not obtain financing from traditional sources.
www.dakotafinancial.com



National Business Development Manager
with minimum seven years experience and
current book of business. Strategically located throughout
US in various targeted industries.
Click Here for more info.
Western Equipment Finance, a subsidiary of Western State Bank
established in 1901, solicits originations throughout the US and
provides funding solutions for a wide range of industries
For information on placing a help wanted ad, please click here:
http://www.leasingnews.org/Classified/Hwanted/Hwanted-post.htm

Please see our Job Wanted section for possible new employees.
[headlines]
--------------------------------------------------------------
Ten Worst Cities to Find a Job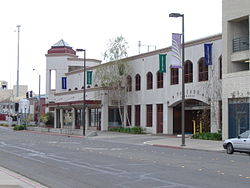 Downtown Merced, California
1. Merced, Calif. 16.9
2. Fresno, Calif. 15.7
3. Modesto, Calif. 15.5
4. Stockton, Calif. 15.5
5. Visalia-Porterville, Calif. 15
6. Atlantic City-Hammonton, N.J. 12.4
7. Bakersfield-Delano, Calif. 13.4
8. Hickory-Lenoir-Morganton, N.C. 11.7
9. Riverside-San Bernardino-Ontario, Calif. 12.5
10. Brownsville-Harlingen, Texas 11.2
Unemployment Rate, November, 2011
Source:
http://www.usnews.com/news/articles/2012/01/20/the-10-worst-cities-for-finding-a-job
[headlines]
--------------------------------------------------------------
Leasing 102
by Mr. Terry Winders, CLP
Difference between a $1 Purchase Option Lease
and a Conditional Sales Contract
Many think leasing contracts are just disguised conditional sales contracts (CSC). It is much more complicated than that with both good and bad aspects about using a lease form with a bargain purchase option.
Often an Equipment Finance Agreement would offer the lessor a better position as a creditor than as the "owner." There are many consequences affecting many rules and regulations, just because a lease looks like a CSC does not make it so in the eyes of some of those rule makers.
If you use a lease agreement with a $1 or bargain purchase option you are declaring that you are the owner until the lessee actually exercises the purchase option at lease termination. Therefore you are subject to unpaid taxes that are assessed on the equipment over the term such as property tax, school tax, county taxes, or any other local tax, even though you may not know about it, plus any penalties or interest. This requires a lease accounting software package based on assets and their location and not customers address.
A CSC and a loan are both cancelable with payoffs computed to reduce the payoff by determining the unearned interest. A lease contract is non-cancelable to protect the lessor and gives the lessor control to request the remaining payments. Even though most lessors only impose this non-cancelable clause in the case of default, it does separate a CSC from a lease and has other consequences.
There is no language in a lease contract to accept down payments, trade-ins, or additional collateral. If you try to include them, you are going to have to create an addendum and it will be the camel when you expected a horse. Any attorney will tell you it is a no win document because it is a hybrid and a loan with a security agreement or a Conditional Sales Contract or Equipment Finance Agreement would have been a stronger way to go. However in many States you do not need a license to be in the leasing business, but you do need to qualify for a lender's license.
One problem with leasing is the amount of documents required to properly complete a lease. You do not find acceptance forms, purchase orders, vendor's invoices, delivery certificates, or requirements for equipment maintenance, or return requirements in a CSC or Equipment Finance Agreement. Some lessor's try to include some of these forms in the lease agreement, but clearly do not understand the importance of proper dating and performance issues to follow legal requirements. This opens the can of worms of fraud and recourse on non-recourse funding.
Like it or not, you must require "additional insured" endorsements as well as the "loss payee" on the lessees insurance policies. Because you are the owner until termination you could be subject to a lawsuit for injuries or damage caused by your equipment. Lenders are rarely included. Just the cost of the litigation can be expensive even though you may be exonerated. Some lessor's seem to ignore the question of insurance under the assumption that a bargain option lease is some protection. This is a dangerous assumption.
There are a lot of provisions in a lease that are not found in a CSC such as a re-location notice, so if the equipment moves to a different tax location changes in tax reporting can occur for personal property taxes or if you are collecting the tax monthly. A CSC does not make the lender subject to any equipment taxes and therefore the accounting is much simpler. Sad to say that some funders buy payment streams and because they look at the lease like a loan, many aspects are ignored and they do not understand the risks that they put the broker in when they do the accounting without a leasing software package.
In short a lending department does not have the tools or the training to account for, or handle, an equipment lease, regardless if the UCC decides it is an Article 9 transaction. Case law will only determine if the lease meets legal or tax standards and has no affect on the accounting standards (SFAS #13) used to classify a lease.
In addition the Lessor is usually concerned about the equipment being leased and studies the actual useful life and the economic value of the equipment over the term. A lender usually reviews the financial statement of the borrower to determine the credit quality of the transaction. A lender rarely reviews the requested term in relation to the risk or the "true" collateral value of the equipment, and let's not even begin to talk about the warranty concerns. This leads a Lessor to completely describe the equipment and understand its potential use to the lessee, as well as any vendor or manufacturer's warranty.
Many states require full disclosure on Conditional Sales Contracts and Equipment Finance Agreements, whereas Lease Contracts do not, and many think do not need to follow the state usury laws, thus they are more popular by credit grantors, as well as the advantages of a "true lease" without a bargain purchase option.
Mr. Terry Winders, CLP, has been a teacher, consultant, expert witness for the leasing industry for thirty-five years and can be reached at leaseconsulting@msn.com or 502-649-0448
He invites your questions and queries.
Previous #102 Columns:
http://www.leasingnews.org/Conscious-Top%20Stories/Leasing_102/Index.htm

(This ad is a "trade" for the writing of this column. Opinions
contained in the column are those of Mr. Terry Winders, CLP)

The object is to insert the numbers in the boxes to satisfy only one condition: each row, column and 3x3 box must contain the digits 1 through 9 exactly once. What could be simpler?