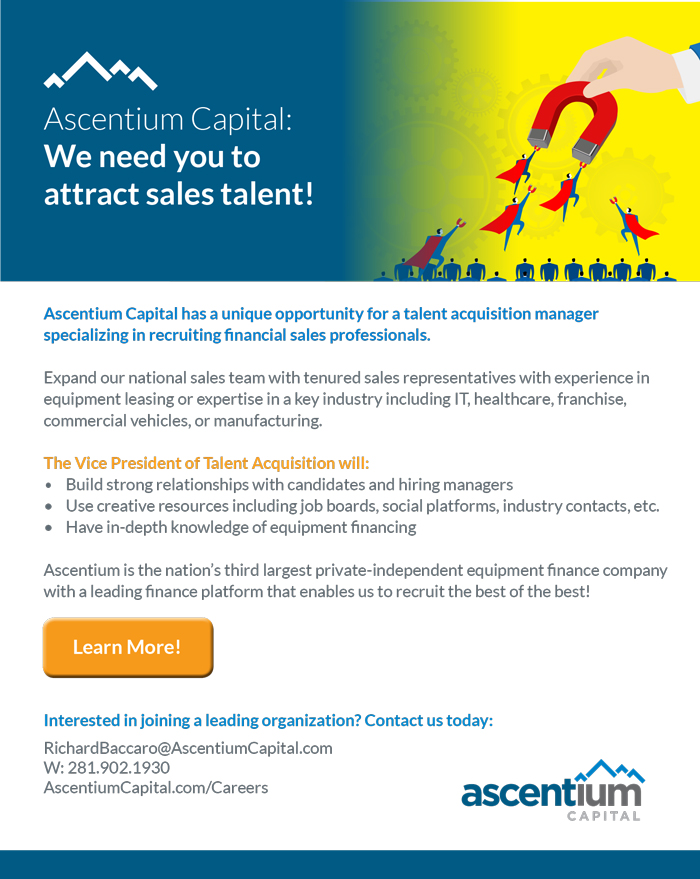 Wednesday, January 4, 2017


Today's Equipment Leasing Headlines

Dave Pitman Passed Away in Myrtle Beach, SC
"Main Founder of NAELB"
Position Wanted – Asset Management
Will Work Remotely or Relocate for Right Opportunity
Bruce and Gloria Zwillinger
Happy New Year
Leasing News Person of the Year 2016
Reid Raykovich, CLFP
Monica Harper is Back at NAELB!
New Management Group in Place
New Hires/Promotions in the Leasing Business
and Related Industries
Leasing Industry Ads---Help Wanted
Start the New Year Out Right!
NACM's Credit Managers' Index Ends Year on High Note
"Mood is upbeat and enthusiastic"
World's Top Oil Producers
Chart---March, 2016
Tech Sector's Reliance on Highly-Skilled Immigrants
Chart--Employment of Highly Skilled Foreign Workers
Jazz Cruise Vancouver to Anchorage on Crystal Serenity
Book Now for Best Discount June 19-June 26, 2017
Accepting New Career-How Do I Handle Commissions Due?
Career Crossroad---By Emily Fitzpatrick/RII
Pawnee Leasing Corporation Celebrates
35th year Milestone in 2017
Rogue One: A Star Wars Story/ Moana
Peter's Dragon, Don't Breathe, The Asphalt Jungle
Leasing News' Fernando Croce Reviews
Hound Mix
Wahiawa, Hawaii Adopt-a-Dog
News Briefs---
Security Holes Found at Smartphone-Only Bank
Backed by Peter Thiel
Here are Congress's major deadlines to watch next year
"Legislation moving through congress...until 3rd Q to be enacted"
My Three Year Anniversary of Investing
on Lending Club's Platform by Sean Murray
Uber and Lyft carpools could one day replace
most New York City taxis
The Best Performing Big Bank Stock in 2016
CoAmerica, saw its shares rise by 62%
Canadian FinTechs shine as investments near record
Up $137.7 Million in 2016
Broker/Funder/Industry Lists | Features (writer's columns)
Top Ten Stories Chosen by Readers | Top Stories last six months
www.leasingcomplaints.com (Be Careful of Doing Business)
www.evergreenleasingnews.org
Leasing News Icon for Android Mobile Device
You May have Missed---
Football Poem
Sports Briefs---
California Nuts Brief---
"Gimme that Wine"
This Day in American History
SuDoku
Daily Puzzle
GasBuddy
Weather, USA or specific area
Traffic Live----
######## surrounding the article denotes it is a "press release" and was not written by Leasing News nor information verified, but from the source noted. When an article is signed by the writer, it is considered a "by line." It reflects the opinion and research of the writer.


Please send a colleague and ask them to subscribe. We are free.
Email kitmenkin@leasingnews.org and in subject line: subscribe

[headlines]
--------------------------------------------------------------
Dave Pitman Passed Away in Myrtle Beach, SC
"Main Founder of NAELB"
From John L. Winchester, CLFP
ComCo-One World, Inc.
"Many won't remember, but I remember when he was with Westinghouse Leasing before it was bought out by Denrich. Dave was the main founder of the NAELB. It was his idea and he pushed and got it to come together in Atlanta, Georgia.
"I worked with Dave since 1984 or 85 until recently. His wife Beverly has been his right hand and covered for him while he played his favorite game of golf."
May 9, 2000, the National Association of Equipment Leasing Brokers NAELB presented Dave Pitman with an award at their conference in Nashville for "helping form the association." Host was John Winchester. Over 400 brokers attended."
http://two.leasingnews.org/archives/May/5-09-00.htm
Dave's company was First Lake Capitol. He perhaps is best remembered when he was working for Colonial Pacific Leasing. He started Paramount Financial Consultants, hiring Mona Janes, basically restarting Bob Baker's Wildwood Financial to train new brokers. He started First Lake Capitol & Funding Group, 1996.
https://www.linkedin.com/in/david-pitman-04556813
His website states he had over 35 years of finance experience.
http://firstlakecapitol.com/2.html
A funeral service was held last week at McMillan Small Funeral Home, Myrtle Beach, South Carolina. An obituary was not published.
[headlines]
--------------------------------------------------------------
Position Wanted – Asset Management
Will Work Remotely or Relocate for Right Opportunity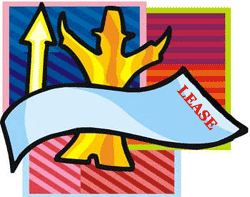 Each Week Leasing News is pleased, as a service to its readership, to offer completely free ads placed by candidates for jobs in the industry. These ads also can be accessed directly on the website at:
http://www.leasingnews.org/Classified/Jwanted/Jwanted.htm
Each ad is limited to (100) words and ads repeat for up to 6 months unless the candidate tells us to stop. Your submissions should be received here by the end of each week.

Please encourage friends and colleagues to take advantage of this service, including recent graduates and others interested in leasing and related careers.

Asset Management

5 time Presidents Club Franchise Player with 20+ years in Logistics, Collections, Technology Pricing/Appraisal ( NAPA) Certified, Portfolio Appraisal Inventory receivable proficient, Management Control System Developer & Specialist. Proactive communications & Equipment Dealer Specialist for Healthcare/Printing/Office Equipment & Industrial portfolios. Specialist in ALL Inventory receivable channels.
Daniel.Delpriora@gmail.com
[headlines]
--------------------------------------------------------------
Bruce and Gloria Zwillinger
Happy New Year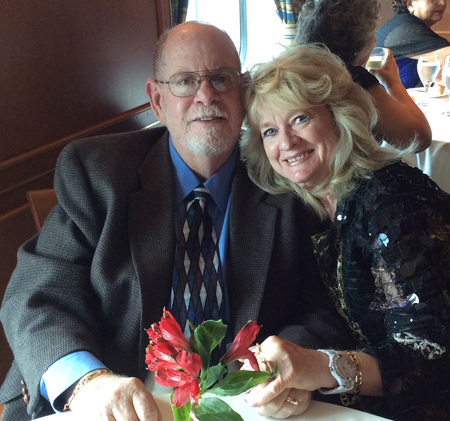 BSB Leasing Vice President Bruce Zwillinger and
his wife Gloria wish you a Happy New Year.
[headlines]
--------------------------------------------------------------
Leasing News Person of the Year 2016
Reid Raykovich, CLFP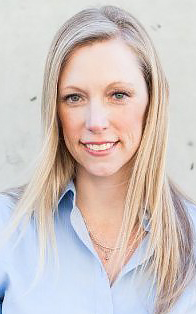 Under the leadership since she was named Executive Director of the Certified Lease & Finance Professional Foundation in April, 2012, there are now almost 400 CLFP's. In 2012, there were 168 CLPs.
Changes include an Associate category as well as a change to include
Finance. Current handbooks were produced as well as the establishment of the "Academy for Lease & Finance Professionals," (Three-day event designed to prepare an individual to sit for and pass the CLFP exam). Other changes include more companies participating rather than individuals, and, perhaps the most important, bringing the major Equipment Leasing and Finance Association as one of the sponsors (1), along with the National Association of Equipment Leasing Brokers and National Equipment Finance Association, each with a member on the Board of Directors.
Reid will be the first one to say she did not do this all herself, but had tremendous support from the board, as well as those active in the Equipment Leasing and Finance Association.
"The Certified Lease & Finance Professional (CLFP) designation is the preeminent credential for equipment leasing and financing professionals throughout the world who have demonstrated competency through testing of knowledge, continuing education and a commitment to their business practices and dedication to the industry. This designation was previously known as the Certified Lease Professional (CLP) designation."
http://www.clfpfoundation.org/
Along the way, she was the 2014 winner of the Cindy Spurdle Award of Excellence, the first Executive Director of the then Certified Lease Professional Foundation. The award is voted on by the CLFP Community and granted to the CLFP who has contributed most to the industry and best represents the CLFP ideals.
Reid became a CLFP in May, 2005, with a background as Broker Relations Manager for Financial Pacific Leasing; Regional Sales Manager, Irwin Commercial Finance; Director of Operations, McCommon Leasing Company, as well as other companies, including running her "side business," ReiDesign, LLC (she makes all types of crafts using fabrics and other material). *
In her spare time, she is the wife of Nick, in relocation for Microsoft, and mother of six-year-old Milla (aka Peaches McGee). Many are not aware she is also fluent in French.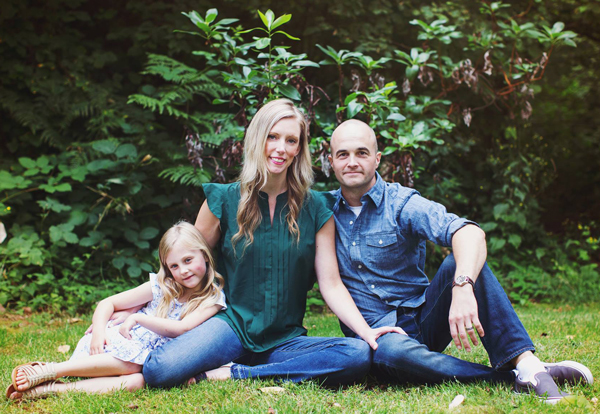 * http://www.peachesmcgee.com/
Equipment Leasing and Finance Association and CLFP Foundation Announce Collaboration
http://leasingnews.org/Pages/elfa_cflp2016.htm
[headlines]
--------------------------------------------------------------
Monica Harper is Back at NAELB!
New Management Group in Place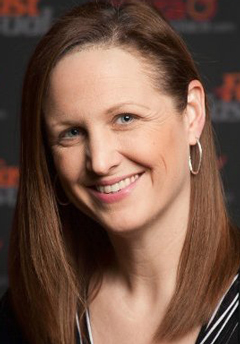 Monica Harper is back as Executive Director for the National Association of Equipment Leasing Brokers as part of the FSA Management Group. The three-year contract for Fernley & Fernley Management Group has expired and former Executive Director Joe Casey was recently hired as Executive Director at PA Chapter of the American Academy of Pediatrics, Media, Pennsylvania. Reportedly, the firm had been managers of the association since 2010.
"I will officially be on board on January 16th," Monica Harper told Leasing News. "My email address will be mharper@hqtrs.com (same as before).
"I am looking forward to reuniting with my NAELB family. It will be good to reconnect with everyone."
Ms. Harper was named Marketing Director of the NAELB Leasing School in March, 2016. She brings over 17 years of experience in association management to the school, with nine years in the equipment leasing industry as the former executive director of the National Association of Equipment Leasing Brokers (NAELB). Her experience with event marketing, broadcast email communications, social media and membership development was outstanding, NAELB said in announcing her in this position. Getting her media representation is very much appreciated by Leasing News. Welcome back!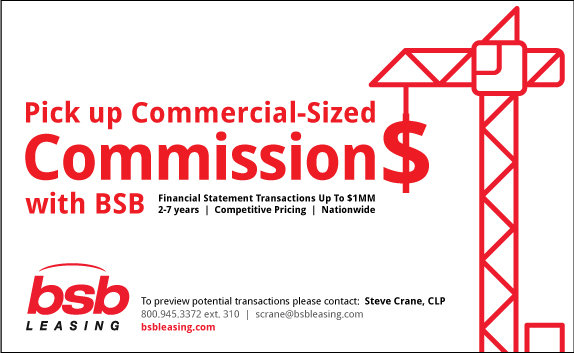 [headlines]
--------------------------------------------------------------

NATIONWIDE SALES POSITIONS AVAILABLE

Healthcare, Commercial and Industrial

We are a premier small ticket and middle market full service equipment finance company. Our compensation programs are aggressive and include full insurance benefits, matching 401k, etc.
Positions are available for well experienced industry
professionals with an established book of business
originating equipment finance transactions.
Please email your resume to sschachtel@bankozarks.com
or call directly at 973-768-7501
Bank of the Ozarks was recognized as the top performing bank
in the United States, based on financial performance,
five years in a row, 2011-2015.
• Rated as "well capitalized" –
the highest available regulatory rating
• Publicly traded company on the
NASDAQ Global Select Market, symbol OZRK
• Headquartered in Little Rock, Arkansas
• Chartered in March 1903, a 111-year heritage
256 Offices, $18.5 billion in assets, second quarter
2016 net income of over $54 million
www.bankozarks.com/equipment

Bank of the Ozarks

We are an equal opportunity employer and give consideration for employment to qualified applicants without regard to race, color, religion, sex, national origin, sexual orientation, disability status, protected veteran status, or any other characteristic protected by federal, state, and local law. Member FDIC.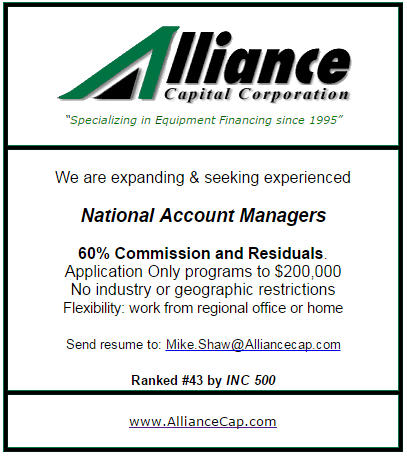 For information on placing a help wanted ad, please click here:
http://www.leasingnews.org/Classified/Hwanted/Hwanted-post.htm

Please see our Job Wanted section for possible new employees.

[headlines]
--------------------------------------------------------------
New Hires/Promotions in the Leasing Business
and Related Industries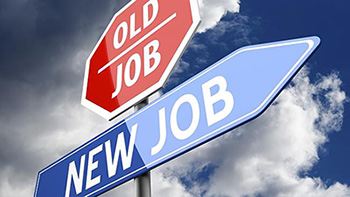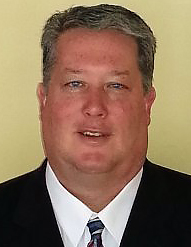 Roger Beil was hired as Regional Sales Manager - Construction
Wells Fargo Vendor Finance, Kansas City, Missouri. Previously, he was
Assistant Vice President, Transportation Finance Group, Marlin Business Services Corp. (June, 2015 – December, 2016); Regional Sales Manager, Hitachi Capital America Corp. (August, 2014-June, 2015); District Sales Manager, Equity Financial, LLC (January, 2012–February, 2013); Territory Manager, Trans Lease, Inc. (May, 2011–January, 2012); District Sales Manager, TCF Equipment Finance (September, 2006–May, 2011); District Sales Manager, The CIT Group/Equipment Financing, Inc. (September, 2003–September, 2006); District Sales Manager, CitiCapital Commercial Corp. (f/k/a Associates Commercial Corp.) (June 1998–September 2003); Branch Credit Manager, Associates Commercial Corporation (June, 1994–June, 1998); Education: University of North Texas, Bachelor of Science (B.S.), Accounting and Finance.
www.linkedin.com/in/rogerbeil
Auston Bennett was hired as Vice President of Sales, focusing on Business Development, GSG Financial, New York City. He is based in Birmingham, Alabama. Previously, he was Regional Sales Manager,
Altec (June, 2006 – August, 2016). Education: University of Alabama,
Bachelor's Degree, Finance, General (1998 – 2001).
https://www.linkedin.com/in/auston-bennett-9a087b130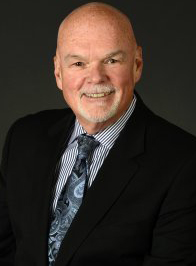 Michael Dale was hired as Managing Director, Omni Connect, Inc., London, Ontario. Previously, he was Vice President, Sales, National Leasing (August, 2005 – December, 2016); President, First Affinity Capital Corp (May, 1998 – August, 2005); District Manager, AT&T Capital Canada, Inc. (February, 1992 – March, 1998); Commercial Account Manager, Bank of Nova Scotia (November, 1974 – February, 1992); Volunteer: Board Member, St. Joseph's Healthcare Foundation (April, 2010 – June, 2016); Organizations: London Chamber of Commerce, Member, Starting 1998. United Way of London, Volunteer Fundraiser (1986 – 2003), assisted in fundraising at various times.
Kidney Foundation, Volunteer Fundraiser (2007 – 2012). Education:
Institute of Canadian Bankers, FICB, Finance, General.
https://ca.linkedin.com/in/michael-dale-a5304419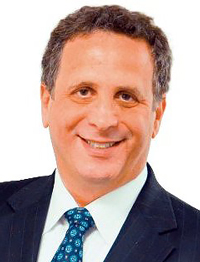 Donald Jacobs was hired as President of Alternative Lending, LuxeMark Capital LLC., New York City. Previously, he was Sr. Vice President / Business Development, Midland American Capital (April, 2012 – December, 2016); Business Banker, Citibank (May, 2011 – April, 2012); Senior Business Banking Officer, VP, Citizens Bank (June, 2008 – April, 2011). Education: American University, Bachelor of Science, Business. Baldwin HS.
https://www.linkedin.com/in/donald-jacobs-b7196026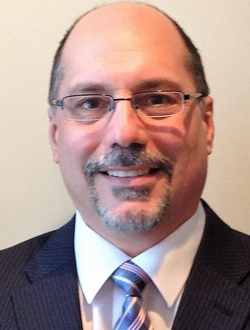 Francis J. (Fran) Maier Jr. was hired by the Alta Group, Glenbrook, Arizona, "... to expand the firm's equipment finance consulting services for managed solutions transactions, vendor/captive programs and sales development and training." He previously was Vice President & Global GM, Xerox Financial Services, "…where he led the development and execution of business and financing strategies supporting a $6 billion captive lease portfolio spanning 31 countries. His career at Xerox Financial Services also included serving as chief financial officer, among other positions." Education: University of Rochester, William E. Simon School of Business, Master of Business Administration (MBA), Accounting and Finance (1989 – 1991); St. John Fisher College Bachelor of Science (B.S.), Business Administration and Management, General.
https://www.linkedin.com/in/francis-maier-57454612
Rob Martorano, CPA (Inactive), was hired as Vice President, Capital Markets, Clean Focus Renewables, Inc., New Jersey. Previously, he was Executive Vice President & Head of Capital Markets, OneRoof Energy, Inc. (December, 2015 – November, 2016); Director Alternative Energy Finance, Citigroup (June, 2015 – December, 2015); President, Meridian Asset Finance, LLC (July, 2011 – June, 2015); Managing Director - Americas Head Asset Finance and Leasing, Deutsche Bank Securities (April, 1996 – May, 2011); VP, Computer Leasing Inc. (1992 – 1996); Manager, Ernst & Young (May, 1985 – April, 1992); Villanova University, Bachelor of Science, Accounting
(1983 – 1987); Paul VI High School (1979 – 1983).
https://www.linkedin.com/in/rob-martorano-cpa-inactive-8132352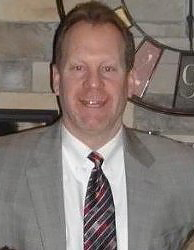 Brian McGivern was hired as Office Products Leasing Sales Representative at GE Capital; greater Detroit Area. Previously, he was Regional Sales Manager, Wells Fargo Vendor Financial (fka GE Capital) (March, 2012 – December, 2016); Business Development Manager, Macquarie Group (January, 2012 – April, 2012); Office Products Sales Manager, CIT (January, 2007 – October, 2011); Regional Sales Manager, CitiCapital formerly Copelco Capital (2005 – 2007); Account Executive, Canon Financial Services (2003 – 2005); Vendor Services Manager, Sanwa Leasing Corporation (March, 1991 – March, 2002);
Vendor Services Manager, Bank of America Leasing Corporation (2000 – 2002); Sales Manager, Fleet Capital Leasing (Acquired by Bank of America) (1991 – 2002); Sales Manager, Sanwa Leasing Corporation (defunct) (1991 – 2002); Credit, Leasefirst (1987 – 1990). Education: Eastern Michigan University.
https://www.linkedin.com/in/brian-mcgivern-755995a

Alan Mogol is now a shareholder with Baker, Donelson, Bearman, Caldwell & Berkowitz, Baltimore, Maryland. In 2016, he was awarded by the Equipment Leasing and Finance Association the Edward A. Groobert Excellence in Leasing Award. http://leasingnews.org/archives/May2016/05_04.htm#elfa . He is listed as one of Leasing News Twenty-Five Most Influential Attorneys in Leasing and Finance. Previously, he was Shareholder in Ober, Kaler, Grimes & Shriver (August, 1971-December, 2016) (January 1, 2017, the firm merged with Banker, Donelson. The firm will have more than 800 attorneys and advisers across 25 offices in nine states as well as Washington, D.C. Mogol is the author of several publications and articles as well as a speaker on finance and leasing. Honors & Awards: Listed in The Best Lawyers in America, Lawyer of the Year in Banking and Finance Law in Baltimore, 2016; and Equipment Finance Law Category, 2007-2016. Listed in Maryland Super Lawyers, Banking Category, 2007-2016. Fellow of the American Bar Association Foundation, Inc. Fellow of the Maryland State Bar Association Foundation, Inc. Organizations: Equipment Leasing and Finance Association. Education: University of Virginia School of Law J.D. (1968 – 1971). University of Virginia, B.A. with Distinction, History (1964 – 1968).
https://www.linkedin.com/in/alan-mogol-5a7a99b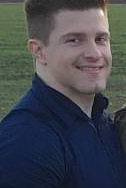 Tony Rawlins was hired as Portfolio Manager, WK Financial Group, LLC, Ogden, Utah. Previously, he was Personal Banker, Zions Bank (October, 2013 - December, 2016); Head Teller, Wells Fargo (December, 2011 -September, 2013). Education: Weber State University, Accounting (2012 – 2018).
https://www.linkedin.com/in/tony-rawlins-babb32131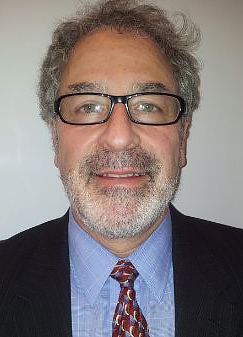 Abraham I. (Abe) Schwartzbard was hired by the Alta Group, Glenbrook, Nevada, to "...collaborate with the firm's other consultants to provide training and development services to equipment leasing and finance sales teams." He is based out of the Greater New York City Area. He remains as collaborate with the firm's other consultants to provide training and development services to equipment leasing and finance sales teams. Previously, he was at Cisco Systems, starting out November, 2012, as Financial Solutions Manager; promoted, May, 2014, Business Development Manager. Financial Area Manager, HP Financial Services (May, 1998 - October, 2012). He began his career at AT&T, 1978; promoted to Business Development and Sales, 1994. Volunteer: President and Board Member, Rabbi Pesach Raymon Yeshiva. Languages: Hebrew. Education: University of Rochester - William E. Simon Graduate School of Business Administration MBA, Marketing and Quantitative Analysis (1972 – 1975). Brooklyn College, Bachelor of Science, Math and Computer Science
(1968 – 1972).
https://www.linkedin.com/in/abe-schwartzbard-9973503

Hemi Shah was promoted to Director of Operations, US Business Funding, Orange County, California. She had worked for Quick Bridge Funding, joining February, 2013 as Funding Coordinator; promoted November, 2013, Account Manager. Rejoined July, 2015, as Credit Manager; promoted, May 2016, as Operations Manager. Previously, she was Account Manager, Houzz (January, 2015 - June, 2015). Prior, she was Business Development, Austin Rose, Inc. (October, 2011-January, 2013); Marketing Manager, Mia Rose Products (July, 2010-October, 2001); Sales Representative, Mia Rose Products (August, 2008-July, 2010). Education: Southern California University of Health Sciences, Post Baccalaureate, Health Sciences-emphasis on Biochemistry (2012 – 2013). California State University-Fullerton, Bachelor of Arts (B.A.), Communications (2003-2007).
https://www.linkedin.com/in/hemi-shah-61b07484
[headlines]
--------------------------------------------------------------
NACM's Credit Managers' Index Ends Year on High Note
"Mood is upbeat and enthusiastic"
The December report of the Credit Mangers' index (CMI) form the National Association of Credit Management (NACM), shows a combined score from 52.9 to 54.1.

Chris Kuehl, Ph.D.
NACM Economist
"The possibility remains that concerns will mount, but for now the mood is upbeat and enthusiastic," said NACM Economist Chris Kuehl, Ph.D. "Consumer confidence levels are at highs not seen in over a decade."
Among the favorable categories, the sales reading slipped, though it was still higher than it had been since July. The new credit applications category improved significantly, reaching 57 from 54.5. The dollar collections reading fell slightly, but remains as high as it has been in July and September.
Areas of improvement were to be found aplenty among the non-favorable categories, such as rejection of credit applications and number of new applications. The disputes category moved from 47.7 to 49.8 and marks another category that is getting close to normal. Dollar amount beyond terms shifted from 44.9 to 49.3.
"This is the third of four categories that leaped back to near respectability after languishing in the contraction zone," Kuehl said. The last of these moves toward improvement was found in dollar amount of customer deductions. "All four of these categories were in the doldrums. Now, they are all nearly back into expansion territory and as high as they have been in the last several months."
The holiday season this year, though not a record breaker, will be better than last year, Kuehl noted. "That mean more retailers will be alive to fight another day," he said. "There has also been some decent expansion in the manufacturing sectors that is connected to retail."
December NACM CMI Report (7 pages)
http://leasingnews.org/images/DecemberNACM.pdf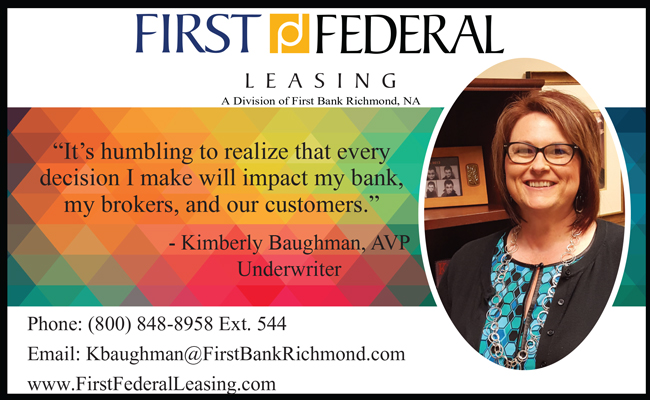 [headlines]
--------------------------------------------------------------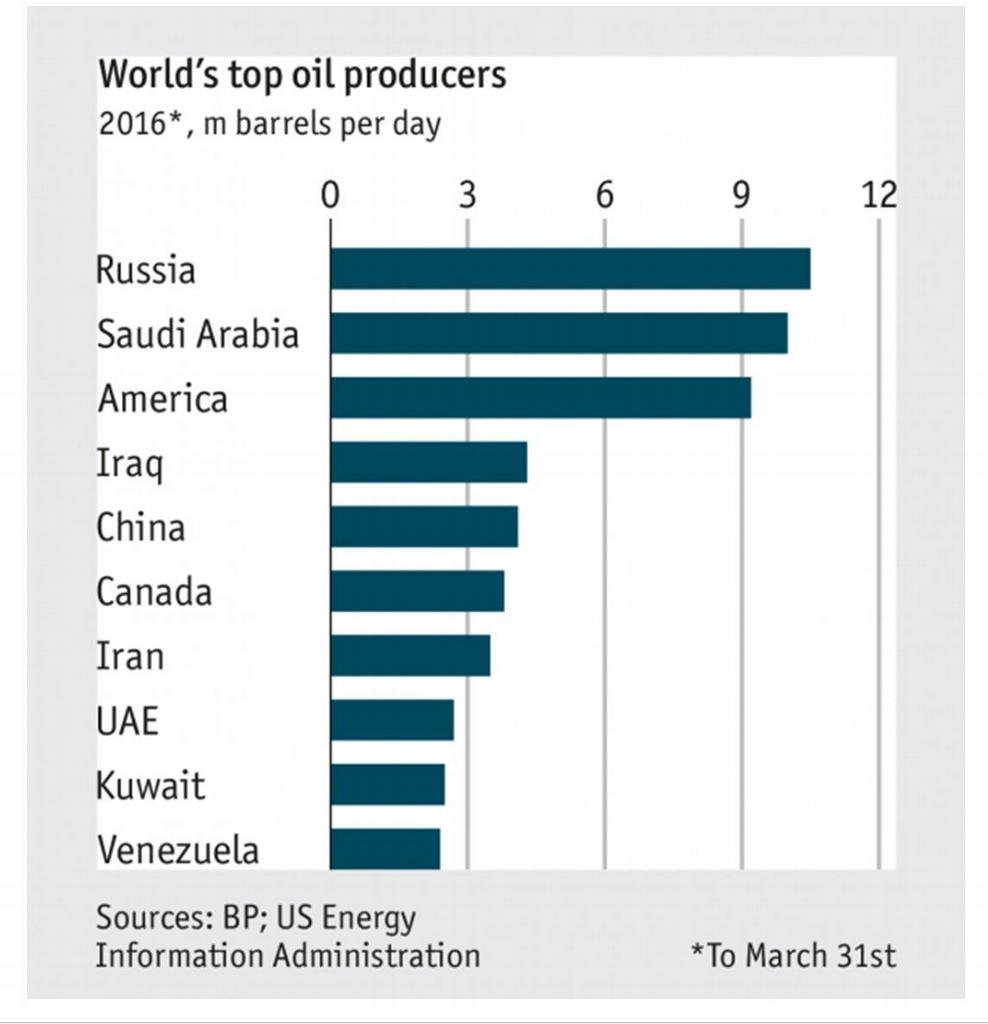 (Leasing News provides this ad as a trade for appraisals
and equipment valuations provided by Ed Castagna)
[headlines]
--------------------------------------------------------------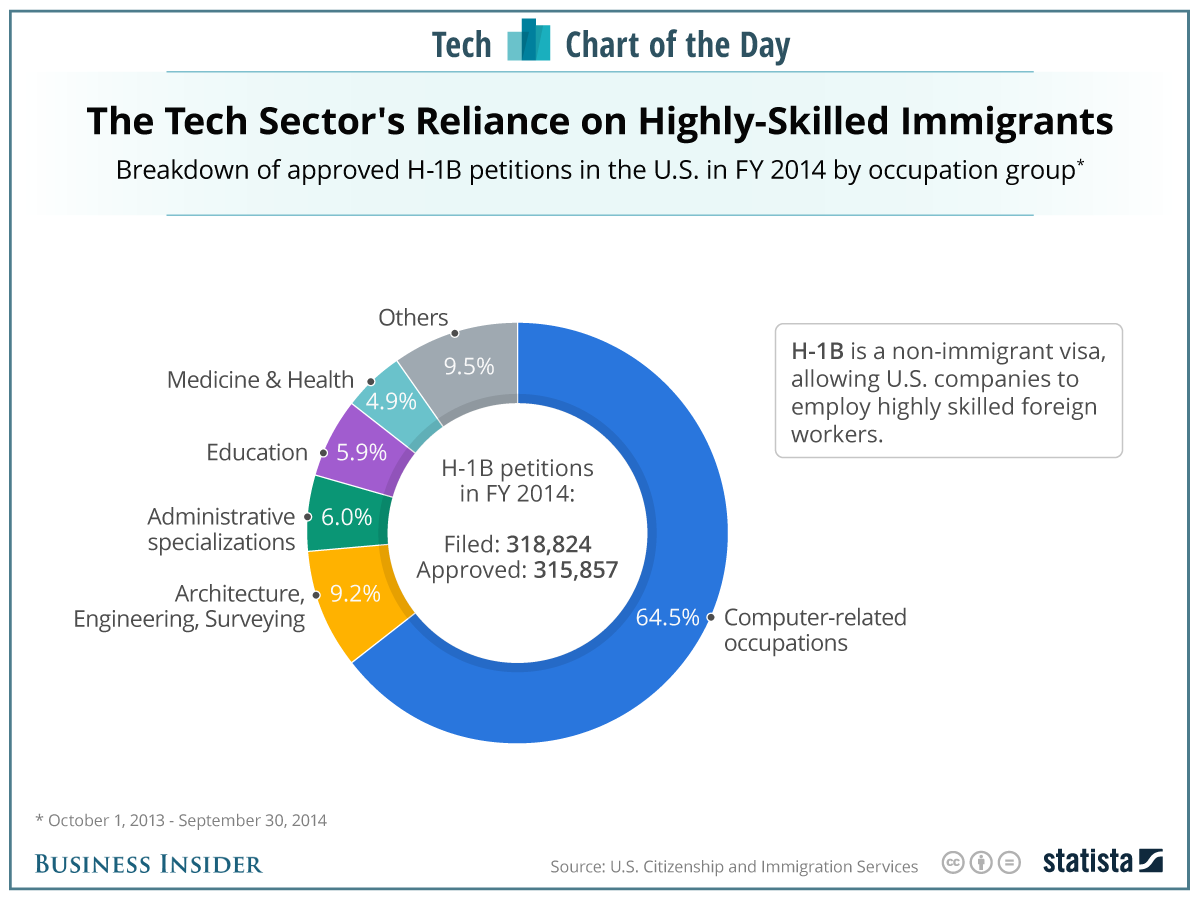 Sometimes Growing Your Profits
Means Thinking Out of the Box
Receivables Management LLC has built their reputation spanning two decades with unmatched Professionalism, Honesty, Integrity and the ability to earn its Equipment Leasing clients an average of 30% on residual income

• End of Lease Negotiations & Enforcement
• Third-Party Commercial Collections
john@jkrmdirect.com | ph 315-866-1167
www.jkrmdirect.com


(Leasing News provides this ad as a trade for investigative
reporting provided by John Kenny)
[headlines]
--------------------------------------------------------------
Jazz Cruise Vancouver to Anchorage on Crystal Serenity
Book Now for Best Discount June 19-June 26, 2017
Jeff Rudin of Quail Capital invites all his jazz aficionados to join him. On Board: Special Cruise Guest, Mark Cantor, Film Archivist & Jazz Historian. Mark Cantor is a well-known authority on the subject of jazz on film. As an Archivist, Mark's private collection is one of the biggest worldwide, with over 5000 Jazz performance clips on a variety of media.
Musicians: Big Bad Voodoo Daddy
https://divinejazzcruise.com/artists/
Itinerary
https://divinejazzcruise.com/itinerary/
Sailing Crystal Serenity
https://divinejazzcruise.com/sailing-crystal/
Reservations:
https://divinejazzcruise.com/reservation/
[headlines]
--------------------------------------------------------------
Accepting New Career-How Do I Handle Commissions Due?
Career Crossroad---By Emily Fitzpatrick/RII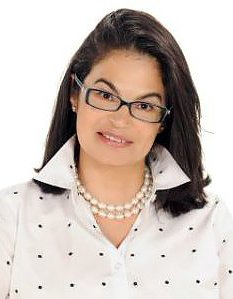 I want to accept a new career opportunity this month, how do I handle commissions still due?
WE STRONGLY RECOMMEND YOU WORK WITH AN EMPLOYMENT ATTORNEY BEFORE YOU EVEN START LOOKING FOR A NEW ROLE!
First, make sure to review your employment agreement/offer letter that was signed at the beginning of your tenure (Note: MAKE sure to keep copies of all signed documents; I have had many Candidates not even know if they signed docs or made copies! You MUST). An important item to cover in your employment agreement should cover commissions and bonuses. Secondly, how commissions and bonuses are handled if you leave the company, or if you are laid off. It is my belief that commissions and bonuses EARNED should be paid out regardless of employment status, or if you leave of your own accord.
If you did not Sign an Employment Agreement with said Information Included:
We had to do some research to present accurate material. State requirements vary, but the general rule is "… if you are fired or quit, you are entitled to earned commissions … employers are to pay sales representatives their earned commission at termination … Also; the employer (typically) must pay within 30 days after the employee leaves the company…" Additionally, "… don't assume your employer has paid your commission or bonuses unless your paycheck reflects this …" Obviously, keep track, and check your pipeline reports.
["termination," includes voluntary resignation … so, if you quit, your company still owes you for the commission you made before you left, and any commission that comes due after you leave …]
Bonuses, a discretionary award, are typically tied to a quota, or other goals. Once the target is met, the bonus is paid. "If your employer decides to give you a bonus, great, but you are still entitled to every penny of the commission that you earned. And, if your employer purposely withholds your commission, you may also be entitled to the original amount plus three times that amount to penalize the employer …"

Final Paycheck:
When you resign, or are terminated from a job, one of the first questions you may have is "When will I receive my last check?" This will depend on state law and on company policy. There is NO FEDERAL LAW requiring employers to pay you on the last day worked. However, some states do require that you be paid right away. Check with HR; they will advise you on when and what will be included in the check such as unused PTO, vacation or sick leave. To reiterate, the best way to determine how much your paycheck will be and when you should receive it is to refer to the executed employment agreement.
Emily Fitzpatrick
Sr. Recruiter
Recruiters International, Inc.
Phone: 954-885-9241
Cell: 954-612-0567
emily@riirecruit.com
www.riicareer.com
Invite me to Connect on LinkedIn
www.linkedin.com/pub/emily-fitzpatrick/4/671/76
Also follow us on Twitter #RIIINFO
https://www.pinterest.com/recruitersinter/rii-career-services/
Career Crossroads Previous Columns
http://www.leasingnews.org/Conscious-Top%20Stories/crossroad.html
[headlines]
--------------------------------------------------------------
##### Press Release ############################
Pawnee Leasing Corporation Celebrates
35-year Milestone in 2017

The new location of Pawnee Leasing Corporation is
3801 Automation Way, Fort Collins, Colorado.
Pawnee Leasing ("Pawnee" or "the Company") is proud to announce that 2017 will mark its 35th anniversary as an independent equipment finance company.
Pawnee started as a niche, micro-ticket leasing company for start-up businesses and less traditional business credits and the Company continues to maintain an industry leadership position in these market segments. Today Pawnee also underwrites mainstream, prime commercial credits, providing its broker-customers with a "one-stop shop" for all their funding needs.

Pawnee's President Gary Souverein noted; "It's remarkable to look back on my twenty-four years with Pawnee and to see both how much has changed, and how much has remained the same. Our founder Rob Day, built an enduring foundation and culture for our business that continues today. He fostered a robust business model of going where others weren't and having a quick, common sense, customer-focused enterprise and culture.
"Sam Leeper, our President from 1999-2005 was the architect of so many of the processes and systems that continue to be the backbone of our business and lead us through our successful initial public offering with Chesswood Group Limited ("Chesswood"). And in the last decade, our Chesswood and Pawnee Leasing CEO, Barry Shafran, has carefully guided us through the enormous challenges of the Great Recession as well the remarkable growth we have achieved since."
Pawnee recently announced that its originations increased over 60% in 2016 and that Chesswood renewed and increased its credit facility to $250MM with its banking syndicate.
"We are grateful to all of our broker/lessor partners who have provided us with high quality business, to our banking syndicate that continues to expand its relationship with us, and to our advisors and the many business partners that continue to support our business," added Souverein. "Most of all, our success can be attributed to our rapidly growing professional and caring team of employees, who continue to focus on putting the customer first."
Pawnee also recently released its full suite of products to its entire national broker/lessor network.
"We now provide equipment financing to credit worthy commercial customers in all credit brackets and we expect to continue the strong growth we have been achieving since the credit crisis of 2008-2009," said Souverein.
About Chesswood Group Limited and Pawnee Leasing Corporation
Chesswood Group Limited, a public company traded on the Toronto Stock Exchange (TSX:CHW), operates in the financial services industry with equipment finance businesses in both Canada and the U.S. To learn more about Chesswood Group, visit www.chesswoodgroup.com
Founded in 1982, Pawnee Leasing Corporation is a market-leading national small-ticket equipment finance business specializing in lending to small and medium sized businesses in all credit profiles including more recently, "A" credit profiles, for transactions up to $200,000.
For more information visit www.chesswoodgroup.com, www.pawneeleasing.com
### Press Release ############################

(Leasing News provides this ad "gratis" as a means
to help support the growth of Lease Police)
[headlines]
--------------------------------------------------------------
Fernando's View
By Fernando F. Croce
Action-packed and animated efforts from Disney ("Rogue One: A Star Wars Story," "Moana") strike at the box-office, while new DVD releases offer fanciful fantasy ("Pete's Dragon"), harrowing suspense ("Don't Breathe"), and classic noir ("The Asphalt Jungle").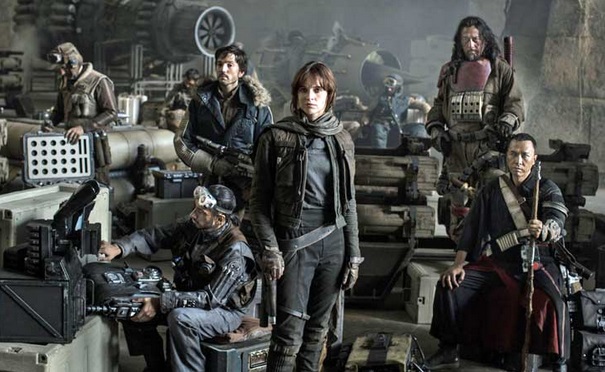 Rogue One: A Star Wars Story (Walt Disney Studios): The phenomenally successful "Star Wars" franchise keeps its strong wave going with this action-packed installment, which lays the groundwork for the rest of the series while telling its own rousing story. Taking place before the original film yet focusing on a new set of characters, the plot takes off when Jyn Erson (Felicity Jones), whose vengeful plan against the galaxy-threatening Empire has been brewing for years, becomes part of the Rebel Alliance. Working as a spy, she joins such other rebels as daring Captain Andor (Diego Luna) and blind warrior Chirrut (Donnie Yen) in a dangerous mission. Directed by Gareth Edwards ("Godzilla"), the film brings a darker tone to the series' trademark pyrotechnics that should surprise and satisfy fans.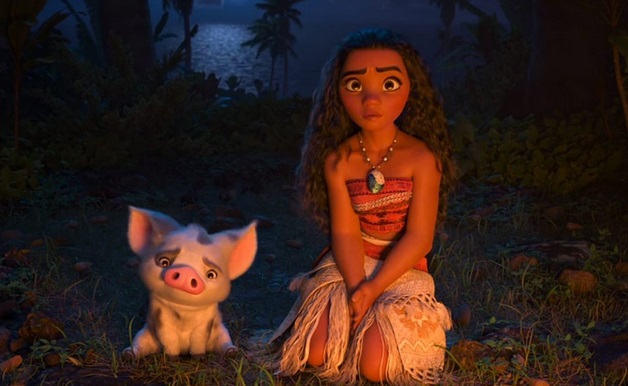 Moana (Walt Disney Studios): Another culture receives the Disney treatment in this engaging, animated fairy-tale, which takes the studio's patented crowd-pleasing story arcs to mythical Polynesia. The title refers to a spirited young woman (voiced by Auli'l Cravalho), the teenage heir of an island who's chosen to undergo a journey to save her people from an ancient lava entity. As she heads out into the ocean, Moana is joined by Maui (Dwayne Johnson), a once-mighty demigod who becomes her ally as they come across typhoons, coconut pirates, and threatening volcanoes. Directed by reliable Disney veterans John Musker and Ron Clements ("The Little Mermaid," "Aladdin"), the film moves along briskly and joyously in its portrait of a girl's budding identity and its seamless blend of adventure, humor, and song.

Netflix Tip:Though best known for her role as Princess Leia in "Star Wars," Carrie Fisher (1956-2016) distinguished herself as a fearless activist and wit both on the screen and as a writer. So check out Netflix for some of her best work, which includes "Shampoo" (1975), "Hannah and Her Sisters" (1986) and "Postcards from the Edge" (1990).
On DVD: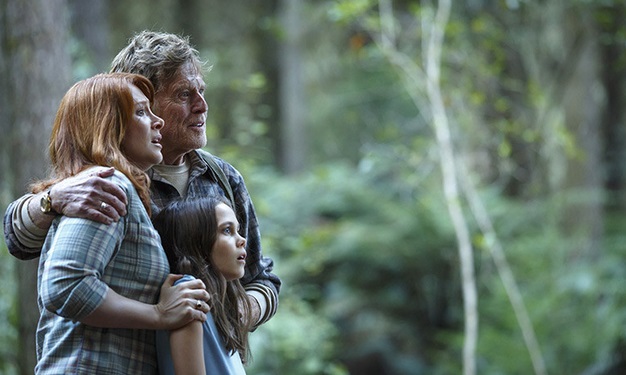 Pete's Dragon (Walt Disney): Remakes are often unnecessary, hit-and-miss affairs, but this re-imagining of Disney's 1977 fantasy easily improves on the original with a finely calibrated balance of whimsy and poignancy. The eponymous Pete (played by Oakes Fegley) is a 10-year-old orphans whose life in the woods gets the attention of forest ranger Grace (Dallas Bryce Howard). She hears about his pet dragon but dismisses it as a tall tale… until the friendly green behemoth materializes, turning the local community upside down. An offbeat choice for the project, indie director David Lowery ("Ain't Them Bodies Saints") succeeds in keeping the fanciful special effects grounded in honest characters and emotions, including a delightful turn by Robert Redford as Grace's fable-spinning father. The result is a movie to complement last summer's other magic fantasy, Spielberg's "The BFG."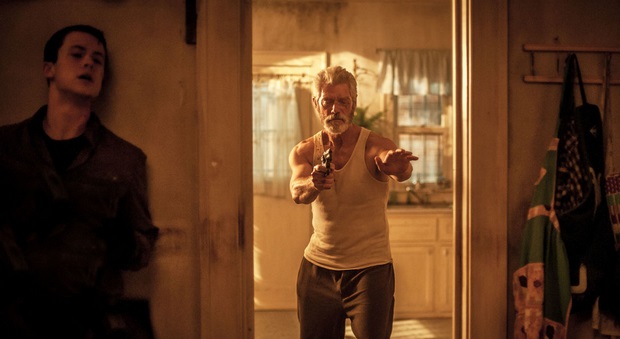 Don't Breathe (Screen Gems): Following his remake of low-budget horror classic "Evil Dead," director Fede Alvarez serves up another slice of fright in this intense claustrophobic thriller. Set in Detroit, the story hinges on the hijinks of a trio of delinquents—Rocky (Jane Levy), Alex (Dylan Minette) and Money (Daniel Zovatto)—who get their kicks by infiltrating homes for the belongings inside. However, things take an unexpected turn with their latest target, a blind war veteran (Stephen Lang) with a hidden stash of cash. The supposedly defenseless victim harbors a secret of his own, and soon the invaders find themselves fighting for their very lives. Making expert use of tight spaces and sudden twists to increase tension, Alvarez creates an elegant dance of predator and prey with equal parts elegance and terror.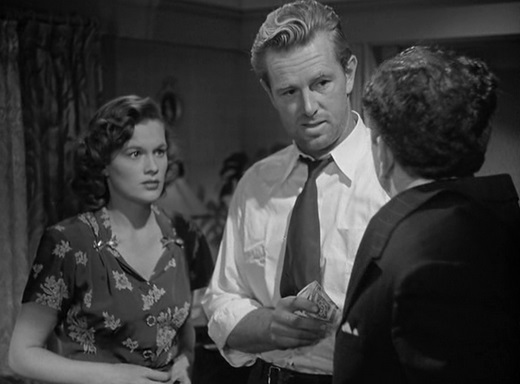 The Asphalt Jungle (Criterion): Long before "Reservoir Dogs" and "Heat," director John Huston ("The Maltese Falcon") kicked off the botched-heist subgenre with this suspenseful caper from 1950. Charting the planning, execution and effect of a jewelry robbery, the story centers on Dix Handley (Sterling Hayden), an ex-con who gathers a group of small-time crooks to pull off the daring crime. It includes a crooked lawyer (Louis Calhern), a family-man getaway driver (James Whitmore), and an eccentric mastermind (Sam Jaffe). But can the heist's meticulous preparation compete with the messy unpredictability of human behavior? With a crack ensemble cast (including a small part by rising bombshell Marilyn Monroe!), Huston's classic remains an immensely enjoyable and influential noir thriller.
[headlines]
--------------------------------------------------------------
Hound Mix
Wahiawa, Hawaii Adopt-a-Dog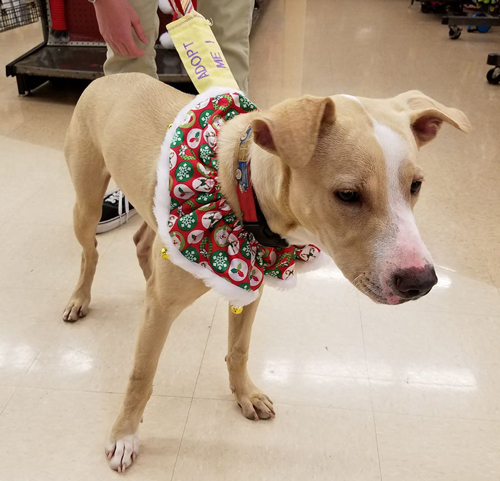 Kunia is a one year old hound mix.
Friendly with everyone, humans, dogs & cats
Oahu SPCA
Address: 823 Olive Ave
Wahiawa, HI 96786
Phone:(808) 754-1519
Hours:
Tuesday 10AM–3PM
Wednesday 10AM–3PM
Thursday 10AM–3PM
Friday 10AM–3PM
Saturday 10AM–3PM
Sunday 10AM–3PM
Monday Closed
http://oahuspca.com/
Adopt a Pet
http://www.adoptapet.com/

[headlines]
--------------------------------------------------------------

News Briefs----
Security Holes Found at Smartphone-Only Bank
Backed by Peter Thiel
http://fortune.com/2016/12/28/n26-smartphone-bank/
Here are Congress's major deadlines to watch next year
"Legislation moving through congress...until 3rd Q to be enacted"
http://www.marketwatch.com/story/here-are-congresss-major-deadlines-to-watch-next-year-2016-12-23
My Three Year Anniversary of Investing
on Lending Club's Platform by Sean Murray
http://debanked.com/2017/01/my-three-year-anniversary-of-investing-on-lending-clubs-platform/
Uber and Lyft carpools could one day replace
most New York City taxis
http://www.businessinsider.com/uber-lyft-carpools-traffic-mit-study-2017-1

The Best Performing Big Bank Stock in 2016
CoAmerica, saw its shares rise by 62%
http://www.foxbusiness.com/markets/2017/01/03/best-performing-big-bank-stock-in-2016.html
Canadian FinTechs shine as investments near record
Up $137.7 Million in 2016
http://www.reuters.com/article/us-canada-fintech-idUSKBN14N1N5

NATIONWIDE SALES POSITIONS AVAILABLE

Healthcare, Commercial and Industrial

We are a premier small ticket and middle market full service equipment finance company. Our compensation programs are aggressive and include full insurance benefits, matching 401k, etc.
Positions are available for well experienced industry
professionals with an established book of business
originating equipment finance transactions.
Please email your resume to sschachtel@bankozarks.com
or call directly at 973-768-7501
Bank of the Ozarks was recognized as the top performing bank
in the United States, based on financial performance,
five years in a row, 2011-2015.
• Rated as "well capitalized" –
the highest available regulatory rating
• Publicly traded company on the
NASDAQ Global Select Market, symbol OZRK
• Headquartered in Little Rock, Arkansas
• Chartered in March 1903, a 111-year heritage
256 Offices, $18.5 billion in assets, second quarter
2016 net income of over $54 million
www.bankozarks.com/equipment

Bank of the Ozarks

We are an equal opportunity employer and give consideration for employment to qualified applicants without regard to race, color, religion, sex, national origin, sexual orientation, disability status, protected veteran status, or any other characteristic protected by federal, state, and local law. Member FDIC.
[headlines]
--------------------------------------------------------------


--You May Have Missed It
Bad Mistakes That Make Good Employees Leave
https://www.linkedin.com/pulse/bad-mistakes-make-good-employees-leave-dr-travis-bradberry?trk=hp-feed-article-title-like

[headlines]
--------------------------------------------------------------
American Football Poem

I take the snap from center, fake to the right, fade back . . . I've got protection. I've got a receiver open downfield. . . . What the hell is this? This isn't a football, it's a shoe, a man's brown leather oxford. A cousin to a football maybe, the same skin, but not the same, a thing made for the earth, not the air. I realize that this is a world where anything is possible and I understand, also, that one often has to make do with what one has. I have eaten pancakes, for instance, with that clear corn syrup on them because there was no maple syrup and they weren't very good. Well, anyway, this is different. (My man downfield is waving his arms.) One has certain responsibilities, one has to make choices. This isn't right and I'm not going to throw it.
Louis Jenkins

[headlines]
--------------------------------------------------------------
Sports Briefs----
USC fights on and on — and wins
a thrilling Rose Bowl on a last-second field goal
http://www.latimes.com/sports/la-sp-usc-rose-bowl-plaschke-20170102-story.html
Without Derek Carr, Raiders' season has become a tragedy
https://www.yahoo.com/sports/news/nfl-winners-and-losers-without-derek-carr-raiders-season-has-become-a-tragedy-040630918.html
Former 49er QB Coach to Join Ohio State as QB Coach
http://www.scout.com/college/ohio-state/story/1742761-report-osu-hires-day-as-qb-coach
KC exec Ballard won't interview elsewhere
http://profootballtalk.nbcsports.com/2017/01/02/report-ballard-wont-interview-with-49ers/
Chip Kelly The Coach couldn't live up to Chip Kelly The Idea
http://www.espn.com/nfl/story/_/id/18392500/chip-kelly-coach-live-chip-kelly-idea-2016
Until York butts out, Santa Clara will continue to struggle
http://www.sfexaminer.com/york-butts-santa-clara-will-continue-struggle/
[headlines]
--------------------------------------------------------------

California Nuts Briefs---
Dungeness scarce in Bay Area markets as crabbers' strike drags on
http://www.sfgate.com/food/article/Dungeness-scarce-in-Bay-Area-markets-as-10833425.php
[headlines]
--------------------------------------------------------------



"Gimme that Wine"

http://www.youtube.com/watch?v=EJnQoi8DSE8
17 Wine Resolutions for 2017 from Top Sommeliers
http://www.foodandwine.com/blogs/17-wine-resolutions-2017-top-sommeliers
China's Spirits and Wine Imports Grew in 2016
https://www.thedrinksbusiness.com/2017/01/chinas-alcohol-imports-grew-in-2016/
Younger generations of wine drinkers are demanding prettier bottle labels
http://qz.com/871626/a-new-generation-of-wine-drinkers-wants-prettier-bottle-labels/
6 wine stories, trends in NE Ohio in 2016 (photos)
http://www.cleveland.com/entertainment/index.ssf/2016/12/6_wine_stories_trends_in_ne_oh.html
Creator of the Red Solo Cup dies at 84
http://www.fox32chicago.com/news/local/225970077-story
Free Mobile Wine Program
http://leasingnews.org/archives/Feb2010/2_26.htm#mobile
Wine Prices by vintage
http://www.winezap.com
http://www.wine-searcher.com/
US/International Wine Events
http://www.localwineevents.com/
Leasing News Wine & Spirits Page
http://two.leasingnews.org/Recommendations/wnensprts.htm

[headlines]
----------------------------------------------------------------
This Day in American History
1493 – Christopher Columbus left the New World on return from his first voyage.
1754 – Columbia University was founded as Kings College.
1780 - A snowstorm hits Washington's army at Morristown New Jersey.
1790 – President George Washington delivered the first State of the Union address
1838 - Charles Sherwood Stratton (d. 1883), known as "Tom Thumb", perhaps the most famous midget in history, was born at Bridgeport, CT. He eventually reached a height of three feet, four inches and a weight of 70 pounds. Discovered by P.T. Barnum in 1842, Stratton, as "General Tom Thumb," became an internationally known entertainer and performed before Queen Victoria and other heads of state. On Feb 10, 1863, he married another midget, Lavinia Warren.
1847 - Samuel Colt rescues the future of his faltering gun company by winning a contract to provide the U.S. government with 1,000 of his .44 caliber revolvers. Before Colt began mass-producing his popular revolvers in 1847, handguns had not played a significant role in the history of either the American West or the nation as a whole. With the help of Eli Whitney and other inventors, Colt developed a system of mass production and interchangeable parts for his pistols that greatly lowered their cost. Though never cheap, by the early 1850s, Colt revolvers were inexpensive enough to be a favorite with Americans headed westward during the California Gold Rush. Between 1850 and 1860, Colt sold 170,000 of his "pocket" revolvers and 98,000 "belt" revolvers, mostly to civilians looking for a powerful and effective means of self-defense in the Wild West.
1863 - Union General Henry Halleck, by direction of President Abraham Lincoln, orders General Ulysses Grant to revoke his infamous General Order No. 11 that expelled Jews from his operational area.
1865 - The NYSE opened its first permanent headquarters at 10-12 Broad in New York City.
1869 - The first School for blind African-American students was the state School for the Blind and the Deaf, opened in Raleigh, NC, with 26 pupils.
1888 - Sacramento, CA, received 3.5 inches of snow, an all-time record for that location. The heaviest snow in recent history was two inches on February 5th in 1976.
1889 - The Oklahoma Land Rush opened 2 million acres of former Indian Territory in Oklahoma Territory to first serve first come settlers on April 22.
1893 - President Benjamin Harrison issued a proclamation granting full amnesty and pardon to all persons who had since November 1, 1890, abstained from unlawful cohabitation of a polygamous marriage. This was intended in the main for a specific group of elderly Mormons who had continued in the practice of contracting serial marriages. Amnesty was based on the condition that those pardoned must obey the law in the future or be "vigorously prosecuted." The practice of polygamy as a factor interfering with attainment of statehood for Utah.
1896 - Six years after Wilford Woodruff, president of the Mormon Church, issued his Manifesto reforming political, religious, and economic life in Utah, the territory is admitted into the Union as the 45th state. In 1823, Vermont-born Joseph Smith claimed that an angel named Moroni visited him and told him about an ancient Hebrew text that had lost been lost for 1,500 years. The holy text, supposedly engraved on gold plates by a Native-American historian in the fourth century, related the story of Jewish peoples who had lived in America in ancient times. Over the next six years, Smith dictated an English translation of this text to his wife and other scribes, and in 1830, The Book of Mormon was published. In the same year, Smith founded the Church of Christ, later known as the Church of Jesus Christ of Latter-day Saints, in Fayette, New York. The religion rapidly gained converts and Smith set up Mormon communities in Ohio, Missouri, and Illinois. However, the Christian sect was also heavily criticized for its unorthodox practices and on June 27, 1844, Smith and his brother were murdered in a jail cell by an anti-Mormon mob in Carthage, Illinois. Two years later, Smith's successor, Brigham Young, led an exodus of persecuted Mormons from Nauvoo, Illinois, along the western wagon trails in search of religious and political freedom. In July 1847, the 148 initial Mormon pioneers reached Utah's Valley of the Great Salt Lake. Upon viewing the valley, Young declared: "This is the place," and the pioneers began preparations for the tens of thousands of Mormon migrants who would follow. In 1850, President Millard Fillmore named Young the first governor of the territory of Utah, and the territory enjoyed relative autonomy for several years. Relations became strained, however, when reports reached Washington that Mormon leaders were disregarding federal law and had publicly sanctioned the practice of polygamy. In 1857, President James Buchanan removed Young, a polygamist with over 20 wives, from his position as governor, and sent U.S. army troops to Utah to establish federal authority. Tensions between the territory of Utah and the federal government continued until Wilford Woodruff, the president of the Mormon Church, issued his Manifesto in 1890, renouncing the traditional practice of polygamy, and reducing the domination of the church over Utah communities. Six years later, the territory of Utah was granted statehood.
1901 - The Baltimore American League baseball club incorporated, with John McGraw as manager and part owner. Pay attention here as this team has no relation to the current Orioles, aside from the name. These Orioles played in the AL in Baltimore in 1901-2. During the 1902 season, AL President Ban Johnson took control as the team had difficulty fielding nine players and financial difficulties. During the 1902 off-season, the league sold the team to Frank Farrell and Bill Devery for $18,000. They moved the team to New York, renaming them the Highlanders. In 1913, they became the Yankees.
1915 - Moses Alexander of Idaho, a Democrat, became the first governor in the United States who was Jewish. He served from January 4, 1915 to January 6, 1919.
1916 - Guitarist Sam Gaillard, Detroit, MI.
1922 – Jazz tenor and flute player Frank Wess birthday http://www.npr.org/programs/btaylor/pastprograms/fwess.html
1926 - "Billboard" Magazine published the first list of best-selling pop records, covering the week that ending 1935. On the list were recordings by the orchestras of Tommy Dorsey and Ozzie Nelson.
1930 - Don Shula, Pro Football Hall of Fame coach and former player born Painesville, Ohio.
1935 - Bob Hope was first heard on network radio as part of "The Intimate Revue".
1935 - Heavyweight champion Floyd Patterson born Lincolnton, GA.
1942 - British jazz-rock guitarist John McLaughlin was born. He first gained recognition for his work on Miles Davis's "Bitches' Brew" album, and later formed the Mahavishnu Orchestra. This group did much in the 1970's to promote the idea of fusing jazz and rock music.
1942 – Rogers Hornsby became the 14th player selected to the Hall of Fame. Hornsby's offensive numbers rival those of any player before or since. He and Ted Williams are the only players to win the Triple Crown twice, and Hornsby's .424 mark in 1924 is the highest NL batting average in the 20th century.
1944 - San Francisco Giants' Tito Fuentes born Havana, Cuba.
1945 - JACHMAN, ISADORE S., Medal of Honor
Rank and organization: Staff Sergeant, U.S. Army, Company B, 513th Parachute Infantry Regiment. Place and date: Flamierge, Belgium, 4 January 1945. Entered service at: Baltimore, Md. Birth: Berlin, Germany. G.O. No.: 25, 9 June 1950. Citation: For conspicuous gallantry and intrepidity above and beyond the call of duty at Flamierge, Belgium, on 4 January 1945, when his company was pinned down by enemy artillery, mortar, and small arms fire, 2 hostile tanks attacked the unit, inflicting heavy casualties. S/Sgt. Jachman, seeing the desperate plight of his comrades, left his place of cover and with total disregard for his own safety dashed across open ground through a hail of fire and seizing a bazooka from a fallen comrade advanced on the tanks, which concentrated their fire on him. Firing the weapon alone, he damaged one and forced both to retire. S/Sgt. Jachman's heroic action, in which he suffered fatal wounds, disrupted the entire enemy attack, reflecting the highest credit upon himself and the parachute infantry.
1948 - Top Hits
"Ballerina" - Vaughn Monroe
"How Soon" - Jack Owens
"Serenade of the Bells" - The Sammy Kaye Orchestra (vocal: Don Cornell)
"I'll Hold You in My Heart (Till I Can Hold You in My Arms)" - Eddy Arnold
1950 - Two years after Columbia Records introduces the long-playing record, RCA announces its intention to follow suit.
1954 - A young truck driver named Elvis Presley enters the Memphis Recording Service in Memphis, TN, ostensibly to record a song for his mother's birthday (which was, in reality, many months away). He records "Casual Love Affair" and "I'll Never Stand in Your Way." It was this recording that would lead MRS head Sam Phillips to call Presley back to record for his Sun Records label.
1956 - Top Hits
"Memories are Made of This" - Dean Martin
"The Great Pretender" - The Platters
"Band of Gold" - Don Cherry
"Sixteen Tons" - Tennessee Ernie Ford
1957 - On NBC's "The Steve Allen Show", former heavyweight boxing champ Joe Louis introduces the world to singer Solomon Burke, who performs Louis' song "You Can Run, But You Can't Hide."
1957 - Elvis Presley reports for his pre-induction Army physical in Memphis.
1957 - The Brooklyn Dodgers, very close to moving to LA, bought a 44-passenger twin-engine airplane for $775,000, which they will use to transport the club during the season. The Dodgers are the first Major League team to own their own plane.
1958 – Russia's Sputnik I falls to Earth from orbit.
1959 - "College Bowl" premiered on TV. Originally, a quiz show on CBS. Two colleges sent a team of their best and brightest to the academic competition. "College Bowl" was sponsored by General Electric and hosted by Allen Ludden (1959—62) and Robert Earle (1962—70). More recent incarnations of "College Bowl" have appeared on NBC and Disney with Pat Sajak and Dick Cavett as hosts.
1960 - Marty Robbins' "El Paso" hits #1
1964 - Bobby Vinton's "There! I've Said it Again" hits #1
1964 - Top Hits
"There! I've Said It Again" - Bobby Vinton
"Louie Louie" - The Kingsmen
"Forget Him" - Bobby Rydell
"Love's Gonna Live Here" - Buck Owen
1965 - Leo Fender sells Fender Guitars to CBS for $13 million.
1970 - The Minnesota Vikings became the first expansion team to win the NFL title when they defeated the Cleveland Browns 27-7 in Minneapolis. The Vikings went on to lose Super Bowl IV to the Kansas City Chiefs.
1970 - The Kansas City Chiefs, aided by four interceptions, defeated the Oakland Raiders 17-7, in the last American Football League Championship game. The Chiefs went on to defeat the Minnesota Vikings in Super Bowl IV.
1970 - Keith Moon of The Who accidentally runs over his chauffeur, Neil Boland, killing him. Apparently, Moon's car was under attack from some unruly teenagers, and when Boland jumped out to get them to move, Moon, in a panic, got behind the wheel to drive the car away himself. Unfortunately, the crowd had since pushed Boland under the car.
1971 - Gerald Garrison Hearst, great 49er, number 20, born Lincolnton, Ga.
1971 - A blizzard raged from Kansas to Wisconsin, claiming 27 lives in Iowa. Winds reached 50 mph, and the storm produced up to 20 inches of snow.
1972 - Top Hits
"Brand New Key" - Melanie
"American Pie" - Don McLean
"An Old Fashioned Love Song" - Three Dog Night
"Kiss an Angel Good Mornin'" - Charley Pride
1974 - In a NHL game between the Boston Bruins and the Minnesota North Stars, Bruins winger Dave Forbes punched Henry Boucha, fracturing his cheekbone and opening a cut that required 30 stitches to close Forbes was later indicted for using "excessive force," becoming the first professional athlete to be prosecuted for actions taken during a game. His trial that summer ended in a hung jury after which all charges were dropped.
1974 - President Richard Nixon refuses to hand over tape recordings and documents that had been subpoenaed by the Senate Watergate Committee. Marking the beginning of the end of his Presidency, Nixon would resign from office in disgrace eight months later.
1975 - Phoebe Snow's "Poetry Man" enters the pop charts
1975 - Elton John's "Lucy in the Sky with Diamonds" hits #1
1977 – Mary Shane was hired by the Chicago White Sox as the first woman TV play-by-play announcer in the Majors.
1980 - Top Hits
"Escape" ("The Pina Colada Song") - Rupert Holmes
"Please Don't Go" - K.C. & The Sunshine Band
"Send One Your Love" - Stevie Wonder
"Happy Birthday Darlin'" - Conway Twitty
1982 - Milwaukee, WI, was shut down completely as a storm buried the city under 16 inches of snow in 24 hours. It was the worst storm in thirty-five years.
1984 – "Night Court" premiered on television. The original cast included Harry Anderson as Judge Harry T. Stone, John Larroquette as prosecutor Dan Fielding, Richard Moll as court officer Bull Shannon, and Selma Diamond as court officer Selma Hacker. Karen Austin as clerk Lana Wagner and Paula Kelly as public defender Liz Williams were gone after one season, Ellen Foley then became PD Billie Young but was replaced by Markie Post in 1985 as PD Christine Sullivan. Charles Robinson joined the cast as clerk Mac Robinson in 1985. Diamond died in 1985 and Florence Halop, who then appeared as court officer Florence Kleiner, died in 1986. Marsha Warfield was then brought aboard as Court Officer Roz Russell. Mel Tormé made a few appearances as himself, Harry's idol. The last telecast was July 1, 1992.
1984 - The last Van Halen album with David Lee Roth as lead singer, "1984", was released. Sammy Hagar was Roth's replacement.
1985 - To honor team president and former coach Arnold "Red" Auerbach, the Boston Celtics retired uniform number 2 in a ceremony prior to a game against the New York Knicks. Auerbach begin coaching the Celtics in 1950-51 and led them to 16 NBA championships as coach, general manager and president.
1985 - The Cowboys play their record 36th postseason game, but Eric Dickerson steals the show, rushing for a playoff-record 248 yards and two touchdowns to lead the Los Angeles Rams to a 20-0 victory over Dallas.
1987 - A storm moving off the Pacific Ocean spread wintery weather across the southwestern U.S., with heavy snow extending from southern California to western Wyoming. Up to 15 inches of snow blanketed the mountains of southern California, and rainfall totals in California ranged up to 2.20 inches in the Chino area.
1988 - Frigid arctic air invading the central and eastern U.S. left Florida about the only safe refuge from the cold and snow. A storm in the western U.S. soaked Bodega Bay in central California with 3.12 inches of rain.
1988 - Top Hits
"Faith" - George Michael
"So Emotional" - Whitney Houston
"Got My Mind Set on You" - George Harrison
"Somewhere Tonight" - Highway 101
1989 - Up to a foot of snow blanketed the mountains of West Virginia, and strong winds in the northeastern U.S. produced wind chill readings as cold as 60 degrees below zero in Maine. Mount Washington, NH reported wind gusts to 136 mph along with a temperature of 30 below zero!
1990 - A winter storm moving out of the southwestern U.S. spread heavy snow across Nebraska and Iowa into Wisconsin. Snowfall totals in Nebraska ranged up to 7 inches at Auburn and Tecumseh. Totals in Iowa ranged up to 11 inches at Carlisle. In Iowa, most of the snow fell between midnight and 4 AM.
1990 - Feminists' long-sought family leave program became a reality in New Jersey when Governor Jim Florio signed a bill that requires employers to give their employees up to 12 weeks off to care for a newborn or adopted child, or for an ill or injured immediate family member. The leave is unpaid, but health insurance and other benefits stay in effect and the furloughed workers would be guaranteed their old job or its equivalent. President Bill Clinton would get the same basic bill passed by the U.S. Congress three years later. Women who usually act as the family caretakers in time of sickness are the workers with the most need for these laws.
1994 - A major winter storm blanketed much of the northeastern U.S. with heavy snow. More than two feet was reported in northwestern Pennsylvania, with 33 inches at Waynesburg. There were ten heart attacks, and 185 injuries, related to the heavy snow in northwest Pennsylvania. Whiteout conditions were reported in Vermont and northeastern New York State. A wind gusts to 75 mph was clocked at Shaftsbury, VT. In the Adirondacks of eastern New York State, the town of Tupper reported five inches of snow between 1 PM and 2 PM
1995 - Rep. Newt Gingrich (R-GA) was formally elected Speaker of the U.S. House of Representatives. He was the first Republican to hold the post in 40 years and the first Georgia Speaker in over 100 years.
1999 - Minnesota inaugurated pro wrestler Jesse Ventura as its 38th governor. The only Reform Party candidate to ever win statewide office, Ventura had shocked the political establishment by defeating Attorney General Hubert H. (Skip) Humphrey III and St. Paul Mayor Norm Coleman in an upset victory.
2000 - The NASDAQ composite index was hit for its worst point loss, falling more than 229 points (5.6 percent) to 3,901. The market appeared to be concerned about future Fed rate hikes. The Dow Jones Industrial Average plunged 359 points (3.2 percent) to 10,997.
2007 - Nancy Pelosi is elected Speaker of the House, by a vote of 233-202. She became the first female Speaker in history.
2014 - Record-low temperatures are expected in the U.S. due to a 'polar vortex'. Forecasters anticipate this tunnel of cold air funneling all the way from the North Pole to the U.S. could bring temperatures as low as 15 degrees in Chicago and 25 below zero in Fargo, North Dakota.
-------------------------------------------------------------

SuDoku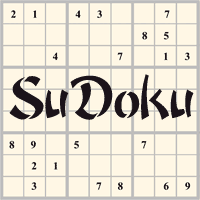 The object is to insert the numbers in the boxes to satisfy only one condition: each row, column and 3x3 box must contain the digits 1 through 9 exactly once. What could be simpler?
http://leasingnews.org/Soduku/soduko-main.htm
--------------------------------------------------------------

Daily Puzzle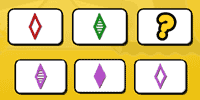 How to play:
http://www.setgame.com/set/puzzle_frame.htm
Refresh for current date:
http://www.setgame.com/set/puzzle_frame.htm
--------------------------------------------------------------


http://www.gasbuddy.com/
http://www.gasbuddy.com/GB_Map_Gas_Prices.aspx
http://www.gasbuddy.com/GB_Mobile_Instructions.aspx
--------------------------------------------------------------

Weather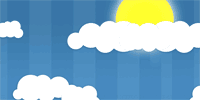 See USA map, click to specific area, no commercials
--------------------------------------------------------------

Traffic Live---
Real Time Traffic Information
You can save up to 20 different routes and check them out with one click,
or type in a new route to learn the traffic live
--------------------------------