Wednesday, January 28, 2009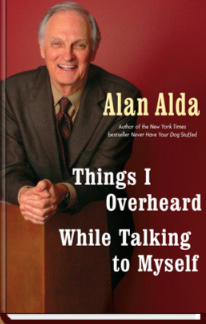 Actor/Director Alan Alda, born Alphonso Joseph D'Abruzzo on January 28, 1936, The Bronx, New York. "The West Wing" as Senator Arnold Vinick (28 episodes, 2004-2006),"M*A*S*H" as Capt. Benjamin Franklin 'Hawkeye' Pierce (251 episodes, 1972-1983) and many television shows, as well as Broadway plays.
His book: http://www.alanalda.com/buy_alan_alda_book.htm
Headlines---
Classified Ads---Syndicator
Chuck Brazier's last day is Friday
IFC Credit, Morton Grove, Illinois
Bulletin Board Complaint---Up-Date
Pioneer going the way of IFC Credit/Pentech?
Zions $483 million loss
Oh, No! Mr. Bill!!! 12 Banks/Sixteen Attorneys
Cartoon—Court is Sorry
Classified Ads---Help Wanted
GE "new slogan" contest
Airbus chief: 50-60% drop world aircraft sales
Sales Make it Happen --- by Steve Chriest
Just The Facts, Ma'am - The New Reality For Sellers
Classified ads—Asset Management
Leases decreased 9% at Alliance Financial
ELFA Dec. Lease Survey: 5th Straight Month Down
GATX reports decline in Q4 income
Delta saw $8.9 billion in losses for 2008
Citigroup scraps $50 million jet purchase
Bank of America Board Under Gun From Critics
Fed expected to keep rates at record lows
Target to cut 1,000 jobs
Treasury: $386M to healthy banks
50 State Unemployment Rates
Retail sales expected to fall in 2009
Symantec CEO John W. Thompson as commerce secty?
News Briefs---
You May have Missed---
California Nuts Brief---
Sports Briefs---
"Gimme that Wine"
Today's Top Event in History
This Day in American History
SuDoku
Daily Puzzle
GasBuddy
Weather, USA or specific area
Traffic Live----
######## surrounding the article denotes it is a "press release"
(This ad is a "trade" for the writing of this column. Opinions
contained in the column are those of Scott Wheeler.)
-------------------------------------------------------------------

Classified Ads---Syndicator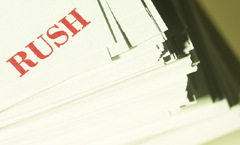 Chicago, IL
Syndicator with 20+ years experience in selling or buying one-off leases and portfolios. Price, structure, negotiate and document transactions. Full time position or contract work. Email: tpschmuker@yahoo.com
Resume

Overland Park, KS
Top Syndicator from single deal to portfolios. 20+ yrs exp. Available for contract work or full time position. Nationwide contacts.
E-mail: FFLLeasing@aol.com
Westchester County, NY
7+ years in pricing, credit, and syndications. Strong credit skills and marketing experience at VP level. All collateral. MBA in Finance.
Email: Joe.Sears@gmail.com
For a full listing of all "job wanted" ads, please go to:
http://www.leasingnews.org/Classified/Jwanted/Jwanted.htm
To place a free "job wanted" Leasing News ad:
http://www.leasingnews.org/Classified/Jwanted/Jwanted-post.htm
ELFA Career Center: Job Seekers (free):
http://careers.elfaonline.org/search.cfm
--------------------------------------------------------------

Chuck Brazier's last day is Friday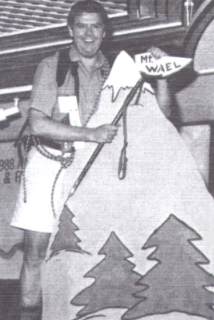 1988
Chuck Brazier, CLP
Mt. WAEL
(Western Association of Equipment Lessor's Magazine)
"We just got a call from Chuck Brazier, SVP at Pinnacle. Pinnacle is terminating all of their relationships with their entire broker network which includes us. All approvals will be honored and funded. Chuck's last day is Friday."
Highly Reliable Source
Leasing News wrote about the closing of Pinnacle Business Finance, Fife, Washington's Florida branch office under the direction of Chuck Brazier, CLP, but did not know the status of other offices. Mr. Brazier at the time requested Leasing News speak with Brent Hall, CEO, of the company. Telephone calls yesterday to CEO Brent Hall and President Tim Cetto for a statement on what was happening were not returned as was the original experience.
Brokers and others involved gave many compliments to Mr. Brazier for his handling of the situation in his personal telephone calls and other communication to let brokers know what was going on. Many might not be aware he took the same high road when Centerpoint Leasing also closed down. The Centerpoint president was eventually arrested. Mr. Brazier was director of sales, not involved in what
closed down the company, and received many accolades about his role in informing brokers and other clients what was going on at that time, also.
Chuck Brazier fax to Centerpoint Brokers:
http://www.leasingnews.org/Conscious-Top%20Stories/Centerpoint_bleeding.htm
Readers Accolades about Chuck Brazier at Centerpont:/archives/June2002/6-12-2002.htm
http://leasingnews.org/PDF/Accolades_Chuck_Brazier.pdf
President of Centerpoint Arrested for Theft:
http://www.leasingnews.org/Conscious-Top%20Stories/Gordon_Roberts.htm
Previous story on Pinnacle Business Finance:
http://www.leasingnews.org/archives/January%202009/01-22-09.htm#correction
--------------------------------------------------------------

IFC Credit, Morton Grove, Illinois
Bulletin Board Complaint---Up-Date
Bill Berg-Hillinger Id Playground, Inc., Valencia, CA told Leasing News that IFC Credit, Morton Grove, Illinois had told vendor ProMax that they were unable to pay him for six months as they were out of funds. IFC Credit requested that the lessee make his next payment on the lease. He was told that the issue was between IFC Credit and the Vendor and did not concern him. He questioned whether the lease contract was fulfilled, who would be enforcing the warranty or helping in the matters, and he also believed the vendor could repossess the equipment as it was not paid for.
January 12 IFC Lead Beth Anne Alcantar, Senior Litigation Attorney for IFC Credit, told him he had to make payments whether IFC paid the vendor or not.
Leasing News printed the complaint. Evidently after the story appeared in Leasing News, IFC decided to call up the vendor, release the UCC and return the money back to the customer. The customer confirmed he received the check, but it had not cleared the bank at this time, he noted.
Original Complaint
http://www.leasingnews.org/archives/January%202009/01-14-09.htm#bbc
--------------------------------------------------------------

Pioneer going the way of IFC Credit/Pentech?
Pioneer Capital Corporation, Addison, Texas issued a memo to brokers confirming that it was unable to fund deals, perhaps since January 14th, perhaps earlier, the same condition as its parent IFC Credit Corporation, Morton Grovel, Illinois.
"At this time Pioneer must limit fundings until the week of January 26. Our funding and warehouse lines are still open and performing satisfactory, however, we have used our funding limits on these existing facilities."
http://www.leasingnews.org/archives/January%202009/01-22-09.htm#pioneer
Pioneer Capital John Boettigheimer, Vice President/General Manager, told Leasing News he could not make any comment on the situation, that it would have to come from "corporate," but did state they were not funding and hoped they would be by the end of the week.
Sources have told Leasing News that Pioneer has been letting people go in the last month, perhaps longer, some there twelve to fifteen years. Boettigheimer said he was unable to comment on this, and asked if he would soon have to be laying people off as Pentech had when they could not get their lines working, he responded that he had a lot of "great, seasoned, very knowledgeable, hardworking employees working at Pioneer...long time."
Pentech went through this, forced to lay off salesmen before Christmas on the 15th, then other employees at the end of the month, and basically now finds themselves servicing their existing portfolio.
--------------------------------------------------------------

Zions $483 million loss

Zions Bancorp (ZION:Zions Bancorporation, a provider of lease lines and warehouse lines took a big fourth quarter hit as the bank built up large loss reserves, took some big charges, and said they expect more. It resulted in a quarterly net loss of almost $483 million versus a net income of $45.5 the previous year.
Leasing/Loan Numbers:

From Zion's financial statement, it appears leasing interest earnings are also down down:

(In thousands, except per share amounts)
Interest Lease financing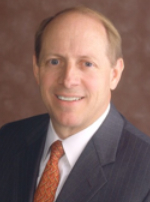 Harris H. Simmons, chairman and chief executive officer
The head of Zions is attempting to remain optimistic about his bank, stating in a press release:
"...we continue to successfully extend new credit and serve our customers," declared Harris H. Simmons, chairman and chief executive officer." In fact, we extended $4.6 billion of credit in the fourth quarter, of which $2.7 billion were new loans, in our continued effort to make credit available to credit-worthy individuals and businesses. This, in turn, will help them weather this economic storm and strengthen the economy."
Net loan and lease charge-offs for 2008 were $393.7 million. Net loan and lease charge-offs for the fourth quarter of 2008 were $179.7 million. This compares with $26.7 million for the fourth quarter of 2007, a major jump.
The bank press release stated, "The Company recognized an impairment loss on goodwill during the fourth quarter of $353.8 million, or $2.97 per diluted share. Substantially all of this loss resulted from impairment of all of the goodwill at three subsidiary bank reporting segments – National Bank of Arizona, Nevada State Bank, and Vectra Bank Colorado. This impairment loss reflects the Company's annual impairment testing as of October 1, 2008, as well as an update to December 31, 2008 due to continued market deterioration in the fourth quarter, and is a noncash accounting adjustment to the Company's balance sheet that does not affect regulatory and tangible capital ratios."
It should be noted that Zions accepted $1.4 billion in TARP funds. It used the money mostly to improve capital positions at its subsidiary banks, including a sizable $430 million chunk to Phoenix-based National Bank of Arizona.
January 18th, Harris Simmons, chairman, president and chief executive officer of Zions Bancorporation said the Federal bailout is working: "Not only has bank-industry capital improved as a result, but the government is on track to earn a tidy profit from the investment."
In the interview with the Arizona Republic, Simmons, who has a home in north Scottsdale, said Arizona's economy continues to hold long-term appeal as a destination for retiring Baby Boomers. He said he is considering making another real-estate investment himself.
Press Release:
http://www.snl.com/Cache/1500020869.PDF?D=&O=PDF&IID=100501&Y=&T=&FID=1500020869
SEC 8K filing:
http://www.snl.com/Cache/7258087.pdf?O=3&IID=100501&OSID=9&FID=7258087
--------------------------------------------------------------

Oh, No! Mr. Bill!!! 12 Banks/Sixteen Attorneys
by Christopher Menkin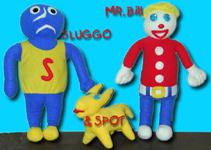 This case may affect buying leasing portfolio's not only today, but in the future, too. It has the potential to not only be costly, but nasty!
First Sound Bank (FSB) on December 23, 2008 filed a complaint "for declaratory relief" (08-2-43555-5SEA) in the Superior Court in and for King County, naming Larasco, the seller of Puget Sound Leasing as well as 11 banks: Banner Bank, County Bank, Cowlitz Bank, HSBC Bank, Plaza Bank, Regal Financial Bank, Sovereign Bank, Washington Federal, Wells Fargo Equipment Finance, Bank of the West and Westsound Bank.
The First Sound Bank press release gives a spin on the filing, but the actual court records indicate a pending precedent to all banks with recourse and non-recourse purchases or discounters of stream of payments or finance leases.
Perhaps there are other precedents, but the fact remains the laws regarding consumers and commercial transactions have been changing, as well as "responsibility." This action could be more serious than it appears to the 12 banks, not just in the case where they all have to agree, but if there appears not to be an agreement among the creditors. On the surface, it looks not that complicated because the letter of the law appears to give the 11 banks the "better argument," making the matter in reality a dispute between buyer and seller, meaning First Sound Bank and the Secords as individuals as well as Larasco (First Sound Bank does have a separate lawsuit against them.)
This may also be a legal means for First Sound Bank to get all the parties together to discuss their mutual problem, in First Sound Bank's viewpoint. They are really at a disadvantage going against more
sophisticated firms with experience in leasing and finance matters that most likely cover many more states than the State of Washington. Or maybe the thinking is to get the matter into a local court where their local attorney may believe there are more "advantages."
The fact remains attorneys, courts, the legal system exists because disputes are not always "black and white," but to find one party "wrong" and the other "right;" prevailing, is perhaps the better word to use, I can hear Barry Dubin of Cooper-White-Cooper correcting me.
More importantly, this case might put more scare into buying or lending against leasing/finance transactions.
Pages 5 and 6 sum it up:
In Paragraph 8.2 of the Asset Purchase Agreement, Puget Sound Leasing/Larasco agreed to indemnify FSB for any "causes of action, damages, costs, expenses, liabilities and judgments," including attorney fees, arising out of "(a) the inaccuracy of any representation or warranty made by Seller [Puget Sound Leasing/Larasco] in this Agreement, (b) the nonperformance of any covenant of Seller set forth in this Agreement, and (c) any and all liabilities and obligations of Seller arising from events occurring in connection with the Purchased Assets, the Real Property or the Business on or prior to Closing."
Beginning in or around October, 2008, certain Defendant Banks notified Puget Sound Leasing/FSB that they believed that Events of Default had occurred with respect to the Program Agreements and expressed their intent to seek remedies from Puget Sound Leasing/FSB under the Program Agreements. Some or all of the Events of Default alleged by the Defendant Banks were a consequence of Puget Sound Leasing/Larasco's sale of its assets to FSB and occurred before or upon the consummation of the Asset Purchase Agreement. For example, certain Defendant Banks contend that Puget Sound Leasing/Larasco's sale of assets to FSB breached a covenant by Puget Sound Leasing/Larasco not to convey a substantial part of its assets to a third party.
CLAIM FOR RELIEF
(Declaratory Judgment)
FSB repeats and realleges each and every allegation contained above as if fully set forth herein.
There is substantial and actual controversy between the parties as to the parties' respective obligations under the Program Agreements and the Asset Purchase Agreement.
FSB requests a declaratory judgment pursuant to RCW 7.24.10 setting forth the parties' respective rights and responsibilities under the Program Agreements and the Asset Purchase Agreement, including but not limited to:
Whether an Event of Default has occurred under any of the Program Agreements;
If an Event of Default has occurred under any of the Program Agreements, what remedies are available to the parties as a consequence of such Event of Default;
If the Defendant Banks are entitled to remedies under the Program Agreements, that those remedies are the responsibility of Larasco and not FSB; and
That Larasco is required to indemnify FSB for any damages, losses or other costs including those sustained by FSB as a consequence of any Event of Default.
PRAYER FOR RELIEF
WHEREFORE, First Sound Bank respectfully requests the following relief:
A declaratory judgment pursuant to RCW 724.10 setting forth the parties' rights and responsibilities under the Program Agreements and the Asset Purchase Agreement;
All of the costs of this proceedings, including attorney and expert fees; and
Such further relief as the Court deems just and proper.
--------------------------------------------------------------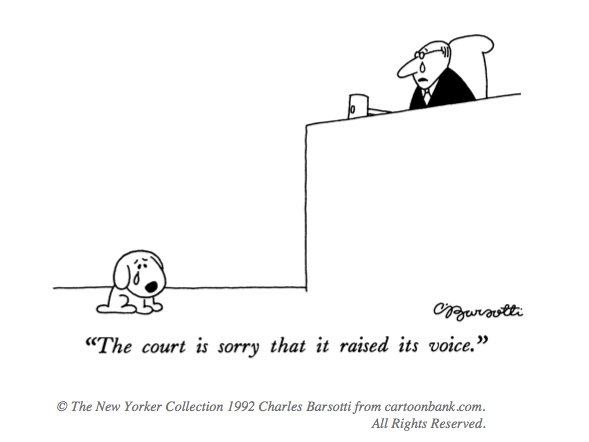 (This is a free "ad" for our good friends the Bateman's,
proprietors of Thunder Mountain Kona coffee)
--------------------------------------------------------------

Leasing Industry Help Wanted

Commercial Sales Associate
Looking for Sales Associate with a following. Your area of expertise should be with any titled rolling stock; New or Used Ambulances, Trucks, Street Sweepers,Tow Trucks, Buses, any commercial vehicle. National Scope. Hi Commission with benefits.
Curt Webster, CVLE 516 922-7447
We are an independent automobile, truck, and commercial equipment leasing company with over 36 years serving the best customers in the United States.
sales


VENDOR SALES SPECIALISTS
LEASING SALES PROFESSIONALS
Like selling vendor programs and large transactions?
Enjoy international financing programs?
Prefer the advantages of a commission only environment with the security of health and welfare benefits?
CLICK HERE to find out how to have fun again.
Please see our Job Wanted section for possible new employees.
-------------------------------------------------------------

GE "new slogan" contest

Still time to send your idea for a new GE slogan. If chosen, you will receive a bottle of Duckhorn Napa Valley Merlot, 2000, Wine Spectator 90 rating (Best from 2004 through 2010,) from Kit's cellar
(he is a large collector of Duckhorn wine.)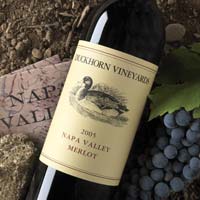 (photo is 2005 merlot, but actual bottle 2000)
Send GE new slogan suggestions to kitmenkin@leasingnews.org
The funnier, the better!!!
--------------------------------------------------------------

Airbus chief sees 50-60% drop in world aircraft sales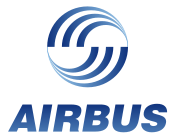 World demand for new aircraft could plunge 50 to 60 percent in 2009 due to the global economic crunch and tight credit, Airbus chief executive Thomas Enders said at the Riyadh, Saudi Arabia, Global Competiveness Forum.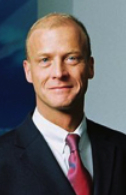 Airbus chief executive Thomas Enders
Financing is the key problem, he told those in attendance. China and the Middle East have been purchasing aircraft, the rest is primarily leased or financed.
In 2008, Airbus delivered 483 aircraft, winning 777 net orders valued over 100 billion dollars. Boeing delivered 375 in the same year, winning only 662 orders. They have also been behind in manufacturing, with many problems coming from parts being manufactured overseas, mainly in Asia.
GE and AIG were major purchasers in 2007 with global sales of 1400 planes.
--------------------------------------------------------------

Sales Make it Happen --- by Steve Chriest
Just The Facts, Ma'am - The New Reality For Sellers
Some well-meaning sales consultants, unfortunately, are offering inane advice to sales professionals about dealing with what appears to be a world-wide, long-term economic malaise that is changing the game of sales. I recently read an article by a consultant who advised four steps for increasing sales in the current economic meltdown.
He admonished sales professionals to "stop procrastinating," which begs the question Yoda might ask: "Get anything done when you procrastinate, do you?" The consultant then advises sales professionals to "get organized." Again, I can hear Yoda asking "How many sales can you make when disorganized, you are?"
His third piece of timely advice: "energize your attitude." How many sales are made by salespeople with obvious poor attitudes? Finally, the consultant advises sales professionals to "start prospecting." This is usually sound advice that helps prevent an empty sales funnel; but under current economic conditions, be careful about prospecting for new customers who have difficulty paying their bills or are headed to bankruptcy court.
My three-word response to this consultant's advice: Feel-good-flapdoodle. If ever there was a time to face the facts of the new reality for sellers - Just the facts, Ma'am - it's now.
The Facts:
CEOs who are counseled by astute CFOs have three priorities in this climate of unprecedented volatility: Preserve Cash – Protect Revenue – Manage Risk. Find me a CFO in America who disagrees with this and you should scan the horizon for a village that lost its idiot.
To borrow a legal concept, even a moron in a hurry has noticed that more than a few companies have fired thousands of employees, allow only expenditures approved by senior vice presidents, eliminated their employee training budgets for 2009 and cancelled their annual sales meetings and holiday parties.
If a salesperson's product, service or solution doesn't help customers preserve cash or increase cash flow, protect or increase sales revenue or mitigate perceived risk, the chances of closing many sales in this economic climate registers somewhere between zero and a very large negative number.
Ending procrastination, getting better organized, energizing an attitude or ramping up prospecting activities isn't sufficient to help sales professionals survive or prosper in the new economic reality facing most sellers today. It's time to acknowledge that the old rules of sales no longer apply.
Real help for sales professionals must come from sales leaders and senior executives who acknowledge that they have never slogged through an economic quagmire quite like this one, and who are willing to think creatively about strategy and tactics that sales professionals can use to survive, maybe even prosper in this new economic milieu.
Today's unforgiving economy requires a bold, creative approach to managing sales, rather than simply making sales. Whatever the approach, it seems evident that effective solutions won't be obvious, easy or simplistic. Consultants who offer pabulum advice to salespeople ignore the demands of an economy that no longer tolerates old ways of doing business.
About the author: Steve Chriest is the founder of Selling UpTM (www.selling-up.com), a sales consulting firm specializing in sales improvement for organizations of all types and sizes in a variety of industries. He is also the author of Selling The E-Suite, The Proven System For Reaching and Selling Senior Executives and Five Minute Financial Analyst, Basic CREDIT & Analysis Tools for Non-Accountants. You can reach Steve at schriest@selling-up.com.
Sales Makes it Happen articles:
http://www.leasingnews.org/Legacy/index.html
--------------------------------------------------------------

Classified ads—Asset Management
Leasing Industry Outsourcing
(Providing Services and Products)
Asset Management: Atlanta, GA
premier provide accounts receivable management functions from 3rd Party contingency collections to Portfolio Purchasing. Contact George Elliott, National Account Manager. 678-694-9063,
www.westassetmanagement.com


Asset Management: Boston, MA
Nationwide appraisals, remarketing, audits, inspections and more! Over 15-years industry experience and dedicated to deliver personal, prompt, professional services.
Call Chris @ 508-785-1277. Email:chris@dovermanagementgroup.com


Asset Management: Minneapolis, MN
NetSentric provides services to leasing companies: Inspection, Appraisals, Auditing, Warehousing, Repossession, Asset Management, Repairs, Remarketing and Field Service for Electronics and Computing Technology.
Email: jcahill@netsentricinc.com


Asset Management: Monroe, NC
Recover a greater return on your investment. We specialize in the woodworking, pallet, sawmill and forestry industries. Carolinamachinerysales.com/ Melinda Meier (704)288-1904 x103
Asset Management: Nationwide
BUYER/LENDER BEWARE. Don't sign anything until Collateral Verifications Inc. goes onsite, knocks on the door and gets the facts.
http://www.i-collateral.com
Email: mark@i-collateral.com

Asset Management: Orange City, FL
We help Lessors Liquidate un-wanted Assets valued at $750,000+. It's an effective method of Liquidating Assets such as Jets, Planes, Helicopters, Freighters, etc.
Eric R. Sanders
Tel 386-789-9441
www.ValuedAssetSales.com
www.The-RandolphCapital.com
EQPMNTLEASING@aol.com


Asset Management: Oxnard-Hollywood Beach, CA
20 Years Exp. w/Equity Analysis/Placement- Residual Forecasting Methodologies Computer Equipment Assets. Portfolio Mgr. Two Major Leasing Companies/Strong Analyst Background w/Leading Info Services Firm.
E-mail: GregoryMLorenz@aol.com
All "Outsourcing" Classified ads
(advertisers are both requested and responsible to keep their free ads up to date):
http://www.leasingnews.org/Classified/Outsourcing/Outsourcing.htm
How to Post a free "Outsourcing" classified ad:
http://www.leasingnews.org/Classified/Outsourcing/Outsourcing-post.htm
--------------------------------------------------------------
### Press Release ###########################

(Leases (net of unearned income) decreased $10.3 million or 9.0% in the fourth quarter as a result of the Company's previously announced decision to curtail new lease originations. The lease portfolio is expected to continue to run-off at the rate of approximately $9.0 million per quarter over the next year.)
Alliance Financial Announces Fourth Quarter and Record Full Year 2008 Earnings
SYRACUSE, N.Y., -- Alliance Financial Corporation ("Alliance", or the "Company") (Nasdaq: ALNC), the holding company for Alliance Bank, N.A., announced today its net income for the quarter and year ended December 31, 2008. Net income available to common shareholders decreased 4.2% to $2.3 million, or $0.51 per diluted share in the fourth quarter, compared to $2.4 million, or $0.51 per diluted share in the year-ago quarter. Net income available to common shareholders in 2008 increased 8.8% to $10.3 million or $2.24 per diluted share, compared to $9.5 million or $1.98 per share in 2007.
Full Press Release:
http://news.prnewswire.com/DisplayReleaseContent.aspx?ACCT=ind_focus.story&STORY
=/www/story/01-27-2009/0004961516&EDATE=
########################################
--------------------------------------------------------------

News Briefs----
ELFA December Lease Survey: 5th Straight Month Down
http://uk.reuters.com/article/fundsNews2/idUKN2747516120090127
GATX reports decline in Q4 income
http://www.automotive-business-review.com/article_news.asp?guid=D8DA5C7D-BC9A
-4873-9289-5CA893145904
Delta saw $8.9 billion in losses for 2008
http://www.ajc.com/business/content/business/delta/stories/2009/01/27/delta_earnings.html
Citigroup scraps $50 million jet purchase
http://www.upi.com/Business_News/2009/01/27/Citigroup_scraps_50_million_jet_purchase
/UPI-23251233082751/
Bank of America Board Under Gun From Critics
http://www.nytimes.com/2009/01/28/business/28bank.html?_r=1&ref=business
Fed expected to keep rates at record lows
http://www.boston.com/business/articles/2009/01/27/fed_expected_to_keep_
rates_at_record_lows/
Target to cut 1,000 jobs at HQ and close distribution facility in Arkansas
http://www.chicagotribune.com/business/chi-dow-target-layoffs-jan27,0,5749084.story
Treasury: $386M to healthy banks
http://money.cnn.com/2009/01/27/news/economy/treasury_banks/
50 State Unemployment Rates
http://www.usatoday.com/money/economy/2009-01-27-state-jobless_N.htm
Retail sales expected to fall in 2009; first decline in three decades
http://www.usatoday.com/money/industries/retail/2009-01-27-retail-sales
-forecast-2009_N.htm
Nomination of Symantec CEO John W. Thompson as commerce secretary near, sources say
http://www.mercurynews.com/business/ci_11568737?nclick_check=1
---------------------------------------------------------------


You May have Missed---
Why it is always best to fly First Class: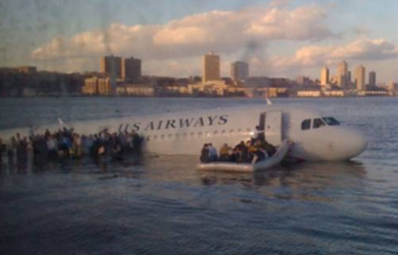 ----------------------------------------------------------------

Sports Briefs----
Steelers Know What to Expect: The Unexpected
http://www.nytimes.com/2009/01/28/sports/football/28fifth.html?ref=sports
49ers, Raiders should consider being roomies
http://www.mercurynews.com/sports/ci_11560720
----------------------------------------------------------------


California Nuts Briefs---
Dogs Strut Their Stuff at SF Cow Palace Dog Show
http://www.sfgate.com/cgi-bin/object/article?f=/g/a/2009/01/25/Dog_Show.DTL&o=2
----------------------------------------------------------------


"Gimme that Wine"
Winemakers on trial accused of fortifying wines with sugar
http://www.telegraph.co.uk/news/worldnews/europe/france/4346576/Winemakers-on-
trial-accused-of-fortifying-wines-with-sugar.html
Liquor Store Owners Oppose Potential Wine Sales Changes
http://www.13wham.com/news/local/story/Liquor-Store-Owners-Oppose-Potential-Wine
-Sales/Q_fU9iVmnk2RO9fMDZKWqg.cspx
Wine industry can adjust to the time, experts say
http://www.pressdemocrat.com/article/20090126/BUSINESSJOURNAL/901230247/1219
Who's Who in Wine Law
http://www.pressdemocrat.com/article/20090126/businessjournal/901230205&tc=yahoo
Australian wine exports collapse
http://www.telegraph.co.uk/news/worldnews/australiaandthepacific/australia/4314928/
Australian-wine-exports-collapse.html
Wine Prices by vintage
http://www.winezap.com
http://www.wine-searcher.com/
US/International Wine Events
http://www.localwineevents.com/
Winery Atlas
http://www.carterhouse.com/atlas
Leasing News Wine & Spirits Page
http://two.leasingnews.org/Recommendations/wnensprts.htm
The London International Vintners Exchange (Liv-ex) is an electronic exchange for fine wine.
http://www.liv-ex.com/
----------------------------------------------------------------

Today's Top Event in History
1973-Viet Nam War cease-fire went into effect at 8 a.m., Saigon time (midnight on January 27, Greenwich Mean Time). When the cease-fire went into effect, Saigon controlled about 75 percent of South Vietnam's territory and 85 percent of the population. The South Vietnamese Army was well equipped via last-minute deliveries of U.S. weapons and continued to receive U.S. aid after the cease-fire. The CIA estimated North Vietnamese presence in the South at 145,000 men, about the same as the previous year. The cease-fire began on time, but both sides violated it. South Vietnamese forces continued to take back villages occupied by communists in the two days before the cease-fire deadline and the communists tried to capture additional territory. Each side held that military operations were justified by the other side's violations of the cease-fire. What resulted was an almost endless chain of retaliations. During the period between the initiation of the cease-fire and the end of 1973, there were averages of 2,980 combat incidents per month in South Vietnam. Most of these were low-intensity harassing attacks designed to wear down the South Vietnamese forces, but the North Vietnamese intensified their efforts in the Central Highlands in September when they attacked government positions with tanks west of Pleiku. As a result of these post-cease-fire actions, about 25,000 South Vietnamese were killed in battle in 1973, while communist losses in South Vietnam were estimated at 45,000.
[headlines]
----------------------------------------------------------------

This Day in American History
1595 -- Sir Francis Drake, English navigator/pirate (Porto Bello West Indies), after discovering California, dies at about 50, of dysentery, off the coast of Panama.
http://www.mcn.org/2/oseeler/drake.htm
http://www.drakesbay.com/
1772 - The "Washington and Jefferson" snowstorm occurred across the mid Atlantic states. George Washington in Mount Vernon and Thomas Jefferson in Monticello were marooned by this storm. Snowfall was estimated at 3 feet on a level across Virginia and Maryland. Washington wrote, "...the deepest snow which I suppose the oldest living ever remembers to have seen in this country".
1782-Great Seal of the US: Congress resolved that the secretary of the Congress should "keep the public seal, and cause same to be affixed to every act, ordinance or paper, which Congress shall direct..." Although the Great Seal did not exist yet, the Congress recognized the need for it.
1787 -- The Free Africa Society organizes in Philadelphia, Pennsylvania.
http://www.pbs.org/wgbh/aia/part3/3narr4.html
http://www.africana.com/Articles/tt_331.htm
http://www.gliah.uh.edu/historyonline/antislchron.cfm
1791- Plans for National Mint : Though the Constitution granted Congress the "power…to coin money," the dawn of the 1780s found America still a nation in need of a standard currency. Following the Revolutionary War, the U.S. seemed as though as it would adopt copper as its coin of choice. However, various efforts to produce and standardize copper proved futile. Congress pushed on and, in 1786, signed off on Thomas Jefferson's proposal for a dollar-driven currency. Of course, the nation also needed to develop a means for producing this currency and on this day in 1791, Secretary of Treasury Alexander Hamilton stepped before the House to deliver a report on the establishment of a national mint. Hamilton's work helped pave the way for the authorization of the United States Mint on April 2, 1792.
1828-Confederate General Thomas Carmichael Hindman is born in Knoxville, Tennessee. Hindman was raised in Alabama and educated in New York and New Jersey. His family moved to a Mississippi plantation, and he returned from the North to study law. His studies were interrupted by service in the Mexican War, but he was admitted to the Mississippi Bar Association in 1851. He earned a reputation as an avid secessionist long before many southerners held that view. He moved to Arkansas and was elected to Congress in 1858. Hindman's law partner was Patrick Cleburne, who also became a Confederate General. When the war began, Hindman raised his own regiment and led it as a colonel. He was soon promoted to general and he raised an army of 18,000 from Arkansas. His tenure as commander in Arkansas was stormy. Hindman declared martial law, imposed price controls, and enforced conscription. After his force was stopped at Prairie Grove in December 1862, Hindman was reassigned to the Army of Tennessee. He fought at Chickamauga and Atlanta, and was wounded twice. After the surrender, Hindman fled to Mexico and joined a number of Confederates there. Hindman returned to Arkansas in 1868 and dove back into politics. He led a faction that challenged the Republican Party, and, in a pragmatic political maneuver, he began working on a biracial coalition. Hindman was shot as he sat in his living room, most likely by one of his political opponents. He died on September 28, 1868.
1853-Birthday of Jose Julian Marti, Cuban author and political activist, born at Havana, Cuba. Marti was exiled to Spain, where he stuided law before coming to the US in 1890. He was killed in battle at Dos Rios, Cuba, May 19,1895. The popular song "Guantanamera" is based on a poem by Marti'. Worked on underground papers & sent to jail & forced into exile (three columns & you're out?) "No man has any special right because he belongs to any specific race; just by saying the word man, we have already said all the rights."
— Jose Marti
http://members.aol.com/enriques/index.html
http://www.patriagrande.net/cuba/jose.marti/
1832 -- Lydia Maria Child's first piece, "Stand From Under," written for William Lloyd Garrison's anti-slavery weekly The Liberator, is published.
http://www.uua.org/uuhs/duub/articles/lydiamariachild.html
http://womenshistory.about.com/library/bio/blbio_child_lydia_maria.htm
1854 -- Thirty miners attack a peaceful Indian village on the Coquille River near Randolph, Oregon, killing 16. During this period the US Army engaged Indians, signing treaties for rights to land, and Indians who did not want to negotiate for land fought back, killing settlers and it was quite a turbulent time. The Indians lost as they had no "modern" weapons or horses and many tribes at the time were "farmers" and "hunters with primitive bow and arrow." http://fs.jorge.com/archives/Heritage_Program/
FurTradeEraInWesternOregon.htm
1855-The Panama Railway, which carried thousands of unruly miners to California via the dense jungles of Central America, dispatches its first train across the Isthmus of Panama. Before 1855, sea travelers not wishing to endure the long and treacherous passage around the tip of South America would disembark on the East Coast of Nicaragua. They would then proceed by light boat up the San Juan River to Lake Nicaragua, cross the lake in larger steamers, and complete the final overland leg of the journey via carriages. They traveled on a modern road that deposited them on the West Coast, where they boarded a steamer for San Francisco. In 1847, a group of New York financiers organized the Panama Railroad Company to do just that, and in 1850, workers began laying track through Panamanian jungle roughly along the route followed by the present canal. Completed in early 1855, the first train departed from the Atlantic side for the Pacific on January 28. A ship voyage punctuated by a brief train ride across the isthmus now became the fastest and most comfortable means of traveling to California, and tens of thousands of gold-hungry emigrants were soon racing through Panama every year. The traffic of freight and human beings moving both ways across the isthmus kept the Panama Railway busy until 1869, when the first transcontinental railroad was completed in the United States. However, the railway continued to carry a great deal of commercial freight destined for Europe or Asia until the Panama Canal was completed in 1914.
1855-Birthday of William Burroughs, who invented the first commercially successful adding machine and founded the American Arithmomter Company of St. Louis. The company later became Burroughs Adding Machine Company. His earliest version of the machine, like other adding machines of the time, was accurate but impractical. However, in 1892 he patented a practical adding machine that would become a commercial success. Burroughs, who died in 1898, did not live to see the profits of his invention or the thriving success of his company.
1856-The Geisel Massacre, Indians go on a rampage. The Geisel Monument
5 miles North of Gold Beach. Located off Highway 101,this day use area state park contains a monument to one of the white families that was attacked by Oregon Indians in 1856 during the "Geisel Massacre."
http://www.harborside.com/~wchope/geisel.htm
1858- John Brown formalizes his strategy for a raid on Arsenal at Harper's Ferry. Here is a background that gives quite a bit of understanding of the times and his motivation.
http://www.wvculture.org/history/jb11.html
1878- New Haven, Connecticut, opened the first commercial phone exchange, providing eight lines for twenty-one telephones.
1884-For Star Trek fans, Gene Roddenberry named the famous Captain Picard after Jean Piccard, scientist, engineer, explorer, born at Basel, Switzerland. Noted for cosmic-ray research and record-setting balloon ascensions into stratosphere. Reached 57,589 feet in sealed gondola piloted by his wife, Jeannette, in 1934. Twin brother of Auguste Piccard. Died at Minneapolis, MN, Jan 28, 1963. To learn about Captain Jean Picard:
http://mario.lapam.mo.it/tng/picard.htm
1885-- Louis "Big Eye" Nelson birthday (1885-1949) Clarinet player, not to be confused with Louis Nelson, trombone player ( they often played in the same band ).
http://www.thejukejoint.com/amcd-007.html
1887-- Arthur Rubinstein, the most popular classical pianist of the 20th century, was born in Lodz, Poland. He made his debut with the Berlin Symphony Orchestra in 1898, at the age of 11, and first performed in the US in 1906. Rubinstein became well known in North America, beginning in 1937. He was renowned for his interpretations of Chopin, as well as the works of Spanish composers. Arthur Rubinstein died in 1982 at the age of 95.
1900---Birthday of Alice Neel, American portrait painter best known for her studies in Spanish Harlem where she lived for many years. Her portraits were individual in style which was somewhat impressionistic
1902-Carnegie Institution established. Andrew Carnegie spent a good chunk of his life building a chokehold over the steel industry. However, after years at the lead of the second Industrial Revolution, he decided to cash in his chips in 1901 and sold his stake in the mighty Carnegie Steel concern—then worth roughly $40 million—to the United States Steel Corporation for $250 million. Rather than retire and play with his riches, Carnegie followed his belief that a "man who dies rich dies disgraced" and set to doling out his fortune to various philanthropic causes. All told, Carnegie donated $350 million, $10 million of which he handed over on this day in 1902 to establish the Carnegie Institution in Washington, D.C. According to Carnegie, the Institution was designed "to encourage, in the broadest and most liberal manner, investigation, research, and discovery, and the application of knowledge to the improvement of mankind." Carnegie's lofty mission translated into an organization dedicated to research and education in "biology, astronomy, and the earth sciences."
1908- Julie Ward Howe, author and activist Julia Ward Howe, famous for her composition, "The Battle Hymn of the Republic," became the first woman elected to the American Academy of Arts and Letters.
http://memory.loc.gov/ammem/today/jan28.html
1912 – Birthday of American artist Jackson Pollock, Cody, Wyoming. He was instrumental is the development of the distinctly American abstract expressionist movement in the United States. He became notorious for his drip painting methods and his huge canvases layered with paint and embedded objects. Pollock, known for his emotional volatility and heavy drinking, seen as a phony by some, and a hero by others, used his innovative, individualistic and uninhibited style to birth a new artistic genre in post World War II America. " A movie about his life starred Ed Harris was very factual. Died Long Island, NY,1956
http://sheldon.unl.edu/HTML/ARTIST/Pollock_J/PC.html
http://www.hilson.org/writings/POLLOCK-the-movie.html
http://www.ibiblio.org/wm/paint/auth/pollock/
http://www.artchive.com/artchive/P/pollock.html
http://www.pbs.org/newshour/bb/entertainment/jan-june99/
pollock_1-11.html
http://www.beatmuseum.org/pollock/jacksonpollock.html
http://www.amazon.com/exec/obidos/ASIN/0671495933/
ref=ase_inktomi-bkasin-20/002-1241397-9042458
1915 - Congress passed legislation creating the United States Coast Guard, combining the Life Saving Service and the Revenue Cutter Service.
1915- President Wilson refuses to prohibit immigration of illiterates
1916-First Jewish Supreme Court justice, Louis Brandeis, was appointed to the US Supreme Court by President Woodrow Wilson. The nomination was confirmed by the Senate on June 1, 1916. He served until 1929.
http://library.brandeis.edu/SpecialCollections/SpecialEvents/Brandeis/
http://www.spartacus.schoolnet.co.uk/USAbrandeis.htm
1922 - The National Football League franchise in Decatur, Illinois, moved to Chicago, Illinois to become the Chicago Bears.
1922 - The "Knickerbocker" storm immobilized the city of Washington D.C. The storm produced 28 inches of snow in 32 hours, and the heavy snow caused the roof of the Knickerbocker movie theatre to collapse killing 96 persons.
1925 -46ºF (-43ºC), Pittsburgh NH (state record)
1927-Birthday of sax player Ronnie Scott, London, England
http://www.ronniescotts.co.uk/
1927 –American composer Aaron Copland's First Piano is first performed: Concerto for Piano and Orchestra.
http://memory.loc.gov/ammem/achtml/actime.html
1927-- Jean Goldkette and His Dancing Orchestra, "I'm Looking Over a Four-Leaf Clover"
1928- birthday of James Edward "Pete" Runnels, great baseball player born at Lufkin, TX. Runnels won the American League batting title in 1960 and 1961 playing for the Boston Red Sox. Died at Pasadena, TX, May 20, 1993.
1932- the first unemployment insurance act passed by a state was enacted by Wisconsin. Every employer of 10 or more was required to put 2 percent of the payroll aside until a fund accrued equaling $75 per eligible worked. An employee who lost his or her job could draw on the fund at the rate of $10 a week for a maximum of 10 weeks.
1934 - As a result of a compliment from Walter Winchell's newspaper column, a local disc jockey began getting offers from talent scouts and producers. The DJ became known as Redhead, to those in Washington, DC and later, by millions across the United States on CBS radio and television. His trademark, strumming a ukulele and delivering down-home talk, endeared him to fans. His name was Arthur Godfrey.
http://www.ukulele.org/godfrey.html
http://timstvshowcase.com/
http://www.artistdirect.com/music/artist/card/0,,436345,00.html
1934 - Robert Royce's ski lift was used for the first time in Woodstock, Vermont. Previously, snow skiers had no way to get to the top of the mountain conveniently. About 900 yards of manila rope 0.875 inches thick was spliced together, passed over pulleys and around a wheel attached to a tractor, and extended up the hill 300 yards.
1937- Trumpeter Roy Eldridge records " After You've Gone."
1944--GIBSON, ERIC G. Medal of Honor
Rank and organization. Technician Fifth Grade, U.S. Army, 3d Infantry Division. Place and date: Near Isola Bella, Italy, 28 January 1944. Entered service at: Chicago, Ill. Birth: Nysund, Sweden. G.O. No.: 74, 11 September 1944. Citation: For conspicuous gallantry and intrepidity at risk of life above and beyond the call of duty. On 28 January 1944, near Isola Bella, Italy, Tech. 5th Grade Gibson, company cook, led a squad of replacements through their initial baptism of fire, destroyed four enemy positions, killed 5 and captured 2 German soldiers, and secured the left flank of his company during an attack on a strongpoint. Placing himself 50 yards in front of his new men, Gibson advanced down the wide stream ditch known as the Fossa Femminamorta, keeping pace with the advance of his company. An enemy soldier allowed Tech. 5th Grade Gibson to come within 20 yards of his concealed position and then opened fire on him with a machine pistol. Despite the stream of automatic fire which barely missed him, Gibson charged the position, firing his submachine gun every few steps. Reaching the position, Gibson fired pointblank at his opponent, killing him. An artillery concentration fell in and around the ditch; the concussion from one shell knocked him flat. As he got to his feet Gibson was fired on by two soldiers armed with a machine pistol and a rifle from a position only 75 yards distant. Gibson immediately raced toward the foe. Halfway to the position a machinegun opened fire on him. Bullets came within inches of his body, yet Gibson never paused in his forward movement. He killed one and captured the other soldier. Shortly after, when he was fired upon by a heavy machinegun 200 yards down the ditch, Gibson crawled back to his squad and ordered it to lay down a base of fire while he flanked the emplacement. Despite all warning, Gibson crawled 125 yards through an artillery concentration and the cross fire of 2 machineguns which showered dirt over his body, threw 2 hand grenades into the emplacement and charged it with his submachine gun, killing 2 of the enemy and capturing a third. Before leading his men around a bend in the stream ditch, Gibson went forward alone to reconnoiter. Hearing an exchange of machine pistol and submachine gun fire, Gibson's squad went forward to find that its leader had run 35 yards toward an outpost, killed the machine pistol man, and had himself been killed while firing at the Germans.
1945 - A convoy of United States trucks from India crossed the Burmese-Chinese border, opening the famous "Burma Road."
1946-Jazz at the Philharmonic records "Lady Be Good" at Phi8lharmonic Auditorium, LA.
1947- In New York City, a copy of the 1640 Bay Psalm Book was purchased at an auction at Parke-Bernet Galleries for $150,000 --the highest price ever paid to date for a single volume. (The original title of the book was: "The Whole Book of Psalmes Faithfully Translated into English Metre.")
1948-Birthday of drummer Bob Moses, New York City, NY
http://www.bobmoses.com/
1948---Top Hits
Golden Earrings - Peggy Lee
How Soon - Jack Owens
Ballerina - Vaughn Monroe
I'll Hold You in My Heart (Till I Can Hold You in My Arms) - Eddy Arnold
1955 - President Dwight D. Eisenhower received full authority from the Senate to use armed forces abroad to defend Formosa (Taiwan) against possible attacks by the Chinese Communists.
1956---Top Hits
Memories are Made of This - Dean Martin
The Great Pretender - The Platters
Moritat (A Theme from 'The Three Penny Opera') - Dick Hyman
Sixteen Tons - Tennessee Ernie Ford
1956-. 1956, Elvis Presley made his first national television appearance on the Tommy and Jimmy Dorsey "Stage Show" on CBS. The big band of the Dorsey's backed the singer, one of the few times he played without his own band, and to a 28 piece orchestra. Although Elvis's name was on the marquee of the New York theatre where the show took place, his appearance attracted little attention. In fact, the promoter is said to have returned to the theatre at show time with dozens of tickets, unable even to give them away in Times Square. After the show, however, Elvis was a national star. Sales of his debut single for RCA Victor, "Heartbreak Hotel," snowballed
1957 -"Tonight! America After Dark" premieres, with Jack Lescoulie & Al (Jazzbo) Collins on NBC (between Steve Allen & Jack Paar) It lasted only a few weeks.
http://www.classicthemes.com/50sTVThemes/themePages/
tonight_Jazzbo.html
http://www.museum.tv/archives/etv/T/htmlT/tonightshow/
tonightshow.htm
1957 - The Brooklyn Dodgers announced they had hired circus clown Emmett Kelly to entertain fans at baseball games. The next year, the Dodgers moved to Chavez Ravine in Los Angeles, California
1958- One of my boyhood idols Roy Campanella of the Los Angeles Dodgers, formerly the Brooklyn Dodgers, was severely injured in a car crash on an icy road in the early morning hours. Campanella was paralyzed from the waist down and spent the rest of his life in a wheelchair. His cheery disposition served as an inspiration.'1969, a major oil spill with disastrous consequences occurred when Offshore Well A-21, owned by the Union Oil Company, burst and began leaking crude oil along a 200-mile stretch of coast centered on Santa Barbara, CA. The lease, which took 11 days to plug, fouled beaches and caused widespread loss of animal life.
1959-Vince Lombardi was named head coach of the Green Bay Packers.
1963 - Black student Harvey Gantt entered Clemson College in South Carolina, the last state to hold out against integration. He later become the first African-American to be elected mayor of Charlotte, NC. He later ran unsuccessfully against acknowledged racist Jesse Helms for the US Senate. Gantt remains politically active as a member of the North Carolina Democratic State Executive Council and the Democratic National Committee. He frequently lectures at colleges and universities and also takes a leadership role in numerous civic organizations.
http://www.charmeck.org/governing/elected+officials/mayor/
past+mayors/harvey+b.+gantt.asp
http://www.ksg.harvard.edu/case/caseweb/catalog/
abstracts/JesseHelmsv.Har.html
1963 -34ºF (-37ºC), Cynthiana KY (state record)
1964---Top Hits
There! I've Said It Again - Bobby Vinton
I Want to Hold Your Hand - The Beatles
Surfin' Bird - The Trashmen
Love's Gonna Live Here - Buck Owens
1965 - General Motors reported the biggest profit in the history of any United States company. In 1964, earnings for the #1 of the Big Three automakers totaled $1.735 billion.
1965-- Pete Townshend smashed his guitar and Keith Moon overturned his drums during the Who's first appearance on the British TV program "Ready, Steady, Go." Their performance propelled the band's first single, "I Can't Explain," into the British top 10.
1966 - Film actress Hedy Lamarr was arrested for shoplifting in a May Company store. She was later found not guilty. The beautiful Lamarr was popular in movies during the '30s and '40s, appearing in Boom Town, White Cargo, and Samson and Delilah .
1969-The first oil spill with disastrous consequences occurred when Offshore Well A-21, owned by the Union Oil Company, burst and began leaking crude oil along a 200-mile stretch of coast centered on Santa Barbara, CA. The leak, which took 11 days to plug, fouled beaches and caused widespread loss of animal life.
1970-Arthur Ashe, first Black male to win Wimbledon, is denied entry to compete on the US Team for the South African Open tennis championships due to Ashe's sentiments on South Africa's racial policies.
http://sportsillustrated.cnn.com/tennis/features/1997/arthurashe/
1972---Top Hits
American Pie - Don McLean
Let's Stay Together - Al Green
Day After Day - Badfinger
Carolyn - Merle Haggard
1973-Viet Nam War cease-fire went into effect at 8 a.m., Saigon time (midnight on January 27, Greenwich Mean Time). When the cease-fire went into effect, Saigon controlled about 75 percent of South Vietnam's territory and 85 percent of the population. The South Vietnamese Army was well equipped via last-minute deliveries of U.S. weapons and continued to receive U.S. aid after the cease-fire. The CIA estimated North Vietnamese presence in the South at 145,000 men, about the same as the previous year. The cease-fire began on time, but both sides violated it. South Vietnamese forces continued to take back villages occupied by communists in the two days before the cease-fire deadline and the communists tried to capture additional territory. Each side held that military operations were justified by the other side's violations of the cease-fire. What resulted was an almost endless chain of retaliations. During the period between the initiation of the cease-fire and the end of 1973, there were an average of 2,980 combat incidents per month in South Vietnam. Most of these were low-intensity harassing attacks designed to wear down the South Vietnamese forces, but the North Vietnamese intensified their efforts in the Central Highlands in September when they attacked government positions with tanks west of Pleiku. As a result of these post-cease-fire actions, about 25,000 South Vietnamese were killed in battle in 1973, while communist losses in South Vietnam were estimated at 45,000.
1973- "Barnaby Jones" premiered on TV. CBS drama about a mild-mannered, milk-drinking (but don't say milquetoast) private eye who comes out of retirement following his son's murder. Cast included Buddy Ebsen as Barnaby Jones; Lee Meriwether as Barnaby's widowed daughter-in-law, Betty Jones; John Carter as Lieutenant Biddle and Mark Shera as Jedediah Jones. Buddy Ebsen, playing the detective, started in movies back in the 1920s, and was chosen to play a part in "The Wizard of Oz", but bowed out. He also shot the first film used in Walt Disney's the animation tests for a character named Mortimer Mouse, who would be known as Mickey Mouse. He is best known for portraying Jed Clampett the CBS-TV series, "The Beverly Hillbillies".
http://timstvshowcase.com/barnaby.html
1975- President Gerald Ford asks Congress for an additional $522 million in military aid for South Vietnam and Cambodia. He revealed that North Vietnam now had 289,000 troops in South Vietnam, and tanks, heavy artillery, and antiaircraft weapons "by the hundreds." Ford succeeded Richard Nixon when he resigned the presidency in August 1974. Despite his wishes to honor Nixon's promise to come to the aid of South Vietnam, he was faced with a hostile Congress who refused to appropriate military aid for South Vietnam and Cambodia; both countries fell to the communists later in the year.
1976- George Harrison announced that he would participate in a planned Beatles reunion concert. The other three members had already agreed, but nonetheless the concert did not materialize. 1977- The Sacred Congregation for the Doctrine of Faith published an 18-page document ruling out the admission of women to the Roman Catholic priesthood because women lacked a "natural resemblance which must exist between Christ and his ministers."
1978--- The Manhattans' "Am I Losing You" enters the soul charts
1978-"Fantasy Island" premiered on TV. You knew you were a bona fide "star" in the '70s when you received a casting call from "Fantasy Island." Young and old stayed home on Saturday night to watch Mr. Roarke introduce guest stars anxious to live out their fantasies in camp splendor. Ricardo Montalban starred as our prescient guide, Mr. Roarke; with Hervé Villechaize as Tattoo; Wendy Schaal as Mr Roarke's goddaughter, Julie; and Christopher Hewett as Mr. Roarke's assistant, Lawrence. The show's run of 130 episodes, ending on Aug 18, 1984, was produced by Aaron Spelling and Leonard Goldberg. Who can forget Tattoo's opening lines each week, "De plane, de plane!"
http://timstvshowcase.com/fantisle.html
1980---Top Hits
Rock with You - Michael Jackson
Do that to Me One More Time - The Captain & Tennille
Coward of the County - Kenny Rogers
I'll Be Coming Back for More - T.G. Sheppard
1983 - The surreal Videodrome, starring James Woods and Debbie Harry of Blondie fame, opened in United States theaters. 1984- Mr. Glynn Wolfe marries for non-bigamous record 26th time, Las Vegas NV. He died in 1997 after being married 29 times.
http://www.anastasiabaptist.org/sermon_feb_09_2002.html
1984 -Record 295,000 dominoes toppled, Fuerth, West Germany. This started a craze . The latest record occurred on December 31, 2000 i n an event held jointly by Japan's Tokyo Broadcasting System and China's Beijing Television, 3,407,535 dominoes were toppled in 31 min 2 sec at the Gymnasium of Yi Fang Yuan, Beijing, China.
http://www.guinnessworldrecords.com/content_pages/
record.asp?recordid=48881
http://www.tradgames.org.uk/games/Dominoes.htm
1985 - 45 of the top recording artists in the world were invited to an all-night recording session at Los Angeles, California's A&M studios. As each artist entered the studio door, they saw a hand-lettered sign, by Lionel Richie, saying, "Check your ego at the door." The session, conducted by producer Quincy Jones, started at 10 p.m., and by 8 a.m. the following morning, "USA for Africa", spearheaded by promoter Ken Kragen, was recorded and mixed. The resulting song, "We Are the World", featured Michael Jackson, Cyndi Lauper, Kenny Rogers, Dolly Parton, Sting, Harry Belafonte, Diana Ross, Paul Simon and others. It became the top song in the United States. A year later, the song won Grammy Awards for song, record and video of the year. Produced by Quincy Jones, "We Are the World" also included contributions from Bruce Springsteen, Stevie Wonder, Bob Dylan and Cyndi Lauper. USA For Africa, the organization responsible for administering the money raised from sales of the single, album, video and other merchandise, said $61.8-million was eventually raised. About 7.2 million singles and albums were sold.
1986- At 11:39 AM, EST, the Space Shuttle Challenger STS-51L exploded, 74 seconds into its flight and about 10 miles above the earth. Hundreds of millions around the world watched television replays of the horrifying event that killed seven people, destroyed the billion-dollar craft, suspended all shuttle flights and halted, at least temporarily, much of the US manned space flight program. Killed were teacher Christa McAuliffe (who was to have been the first ordinary citizen in space) and six crew members: Francis R. Scobee, Michael J. Smith, Judith A. Resnik, Ellison S. Onizuka, Ronald E. McNair and Gregory B. Jarvis.
1987 - ABC-TV relocated reporter, Charles Gibson, to the co-anchor chair next to Joan Lunden for the start of another chapter of "Good Morning America" when host of 11 years, David Hartman.
1987 - After 7 tempestuous years, Roger Mudd left NBC news. Previously, Mudd an icon at CBS news Mudd felt passed over when it was announced Dan Rather would replace Walter Cronkite as anchor of "The CBS Evening News". He went on to work at PBS, where he contributed to "The MacNeil Lehrer News Hour".
1988---Top Hits
The Way You Make Me Feel - Michael Jackson
Need You Tonight - INXS
Could've Been - Tiffany
Where Do the Nights Go - Ronnie Milsap
1989- the Bachman-Turner Overdrive lineup of guitarists Randy Bachman and Blair Thornton, bassist Fred Turner and drummer Robbie Bachman played together for the first time in 11 years at a reunion concert in a Vancouver nightclub. BTO was joined on stage by Paul Dean of Loverboy and Bryan Adams for BTO's 1974 hit "Taking Care of Business" and a rock 'n' roll oldies medley.
1989 - Nome, AK, reported an all-time record low reading of 54 degrees below zero, and the temperature at Fairwell, AK dipped to 69 degrees below zero. Deadhorse AK reported a morning low of 49 degrees below zero, and with a wind chill reading of 114 degrees below zero. In the Lower Forty-eight States, a winter storm over Colorado produced up to 15 inches of snow around Denver.
1990 - Strong and gusty winds prevailed across the northwestern U.S., and heavy snow continued over the mountains of Washington State and Oregon. In Idaho, Mullan received seven inches of snow, and winds gusted to 65 mph southeast of Burley. Heavy rain soaked coastal sections of western Oregon. Rainfall totals of 1.20 inches at Portland and 1.57 inches at Eugene were records for the date. Winds in Oregon gusting to 60 mph downed power lines in Umatilla County knocking out power to more than 13,000 homes, just prior to the kick-off of the "Super Bowl" game.
1990 -The San Francisco 49ers defeated the Denver Bronco, 55-10, to win Super Bowl XXIV. 49ers quarterback Joe Montana won the Super Bowl. Most valuable Player award for the third time. he completed 22 of 29 passes for 297 yards and five touchdowns, including three to wide receiver Jerry Rice. Tickets: $125.00.
1993- MTV said it would not air "Big Boys Bickering" as part of its special "Paul McCartney Up Close." The US music video channel was upset with the profanity in the song, which McCartney's publicist said was a protest against governments' refusal to act together against global pollution.
1993- a mix-up at a Dallas CD manufacturer resulted in about 30 copies of the Dead Kennedy's album "Fresh Fruit for Rotting Vegetables" being mislabeled as a religious radio program called "Powerline." The Southern Baptist Radio- TV Commission had to call more than 12-hundred stations to warn them of the error. The Kennedy's album contained such lines as "God told me to skin you alive."
1995 - TLC's "Creep" hit number one on the "Billboard" "Hot 100". The smash held down the top spot for four weeks : "So I creep yeah; Just keep it on the down low; Said nobody is supposed 2 know; So I creep yeah; 'Cause he doesn't know; What I do and no attention; Goes to show oh so I creep."
1996-- Diana Ross performs at the Superbowl XXX halftime show in Tempe, AZ.
1996 –The Dallas Cowboys became the first franchise to win three Super Bowls in four seasons by defeating Pittsburgh in Super Bowl XXX (at Tempe): Dallas Cowboys 27, Pittsburgh Steelers 17. Most Valuable Player of the game: Dallas cornerback Larry Brown. Who's Larry Brown, you ask? He's the one who intercepted the two Neil O'Donnell passes that (1) stopped two Pittsburgh drives and (2) set up two Dallas touchdowns. Tickets: $250.00.
http://images.nfl.com/history/images/0128.jpg
2001 - Super Bowl XXXV (at Tampa Bay): Baltimore Ravens 34, New York Giants 7. "We feel we're the best defense to ever play the game," boasted Ravens' defensive tackle Tony Siragusa. Arguably, the 2000 Ravens' defense ranks up there with the 1960's Fearsome Foursome of the Los Angeles Rams, Miami's 1972-1973 No-Name Defense, the 1974-1979 Pittsburgh Steelers' Steel Curtain, Dallas' Doomsday defense of the 1970s, the 1973-1976 Purple People Eaters in Minnesota and the 1985-1986 Chicago Bears. MVP: Ravens' linebacker Ray Lewis, who led a defense that intercepted four of NY quarterback Kerry Collins' passes, allowed only a punt-return touchdown (by the Giants' Ron Dixon) and held New York to 152 yards of offense. Tickets: $325.00 to $400.
2001--- Instead of performing the US national anthem at Superbowl XXXV in Tampa Bay, FL, Ray Charles performs his version of "America The Beautiful." (The Backstreet Boys sing the actual anthem.)
Super bowl Champions This Date
1990 San Francisco 49ers ( San Francisco 55, Denver 10 )
1996 Dallas Cowboys ( Dallas 27, Pittsburgh 17 )
2001 Baltimore Ravens ( Baltimore 34, New York Giants 7 )
--------------------------------------------------------------

SuDoku
The object is to insert the numbers in the boxes to satisfy only one condition: each row, column and 3x3 box must contain the digits 1 through 9 exactly once. What could be simpler?
http://leasingnews.org/Soduku/soduko-main.htm
--------------------------------------------------------------

Daily Puzzle
How to play:
http://www.setgame.com/set/puzzle_frame.htm
Refresh for current date:
http://www.setgame.com/set/puzzle_frame.htm
--------------------------------------------------------------


http://www.gasbuddy.com/
http://www.gasbuddy.com/GB_Map_Gas_Prices.aspx
http://www.gasbuddy.com/GB_Mobile_Instructions.aspx
--------------------------------------------------------------

Weather
See USA map, click to specific area, no commercials
--------------------------------------------------------------

Traffic Live---
Real Time Traffic Information
You can save up to 20 different routes and check them out with one click,
or type in a new route to learn the traffic live.
--------------------------------