Leasing News Help Wanted Ad Pricing


Take Advantage of this Limited Offer!!!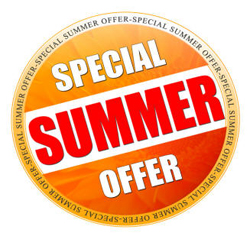 25% Off regular rate below plus 30 day run
Help Wanted Web Ad New Programs
Classified Ad Section

21 days in a row:
$595 four lines (a space is a line)
($40 each additional line or space)
All you need do is send us the copy or the position description you want to fulfill and we do the rest. We will design the ad with the idea to fit you budget best, as well as recommend a "click to a web page" or seprate full page job description. Lines and spaces determine the price of the "help wanted ad" as the Logo is free as well as company description at the bottom of the ad (not to exceed the number of lines of the ad.) Also free: click to a click to a web site or a full description of the position.

Ads are placed in the "Help Wanted' section by category, alphabetical, with the ad with the most lines first in the group. They appear on the web site and in each news edition at the top, not in flash, but in separate news editions. (The "help wanted" top ad are changed in each news edition in sequence with other "help wanted" ads, mostly in a chronological basis.) The ad always appears in the classified help wanted section in each news edition, plus remains on the web site, even when it appears at the top of the headlines.
Most readers scroll the newsletter, or those directly interested in classified, will click on the headline and go direct to the news edition classified help wanted section, or click on the web site, and go to it at this site.
Leasing News reserves the right to refuse advertising, particularly to a company that has appeared in the complaint bulletin board
[headlines]
--------------------------------------------------------------
Classified Ads---Asset Management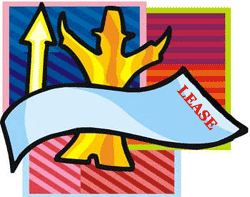 (These ads are "free" to those seeking employment or looking
to improve their position)

Free Posting for those seeking employment in Leasing:
http://www.leasingnews.org/Classified/Jwanted/Jwanted-post.htm
All "free" categories "job wanted" ads:http://www.leasingnews.org/Classified/Jwanted/Jwanted.htm


Please send Leasing News and ask them to subscribe. We are free! Send email to kitmenkin@leasingnews.org and put in subject line: subscribe
[headlines]
--------------------------------------------------------------
Dahlka & Team Back as Cole Taylor Equipment Finance
Edward A. Dahlka, Jr, former president of LaSalle National Leasing Corporation (sold to Bank of America 2007 ), as well as past president of the Equipment Leasing and Finance Association (2002-2003) and Equipment Leasing and Finance Foundation (2010 -2011) , is back in business, leading the Cole Taylor Bank new equipment finance division at 501 Fairmount Avenue, Suite 301 Towson, MD 21286. He brings with him industry veterans Steven Williams, Peter J. Steger, Joseph A. Maddox, and John A. Hurt, all of who worked with Dahlka at LaSalle National Leasing.
They have no direct inside sales team at this time except for the staff Dahlka brought with him. Right now Steven Williams (410-582-0945/stwilliams@coletaylor.com) is looking for business from banks, leasing companies, and select brokers in the $2-$15 million range primarily, "BB" and above credits, tax deals, residual positions, any where in the United States, he says. His goal is $160 million this year. He is primarily looking at industrial, manufacturing, and transportation.
Williams says, "Cole Taylor Equipment Finance will specialize in originating and syndicating commercial equipment leases for U.S. companies. The syndication function offers both buy and sell opportunities to the investor community."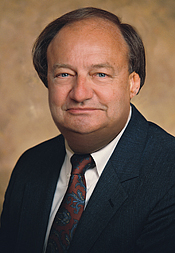 Ed Dahlka
President
Cole Taylor Equipment Finance
Ed Dahlka, President of Cole Taylor Equipment Finance, added, "I'm delighted to have joined Cole Taylor Bank. My team shares with Cole Taylor a dedication to customer service and a commitment to trust and transparency. Our team averages more than 25 years in the leasing business, and we're looking forward to bringing our experience and expertise to this outstanding organization. Our customers and market participants will see that the deals we structure will be exactly what we deliver."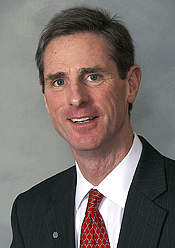 Mark A. Hoppe
President/CEO
Cole Taylor Bank
"I am very pleased to welcome Ed and his team to Cole Taylor," said Mark A. Hoppe, President and Chief Executive Officer of the Bank. "I've known Ed for many years, and the highly-experienced team has an established network in the marketplace. I'm confident they will build a successful and sustainable line of business for the bank. We expect that Cole Taylor Equipment Finance will become a strong source of balance sheet growth and fee revenue for the bank and further contribute to the diversification of our earnings."
Leasing News Archive September 19, 2007:
Dahlka is extremely well known and thought of in the equipment leasing and finance industry, very active in both the Equipment Leasing and Finance Association as well as the Equipment Leasing and Finance Foundation.

Changing of the guard: Outgoing Equipment Leasing Association Chairman Joe Lane, formerly of IBM, and incoming chairman Edward A. Dahlka, Jr., President, LaSalle National Leasing Group. ELA (now ELFA) Magazine, 2002
"... Prior to joining LaSalle, Dahlka served as both executive vice president of Sanwa Business Credit Corporation (SBCC) and as president of Sanwa General Equipment Leasing Incorporated (Sanwa GEL). Before Sanwa, Dahlka served as president of MNC (formally known as Maryland National Leasing Corporation). He began his business career at Ford Motor Company in their general office accounting group, moved into commercial lending at Manufacturers Bank of Detroit and later returned to Ford Motor Credit in the equipment leasing group. Throughout his long career in leasing, Dahlka has been an active member of the Equipment Leasing Association in addition to supporting the Foundation. He served for three years as Chairman of the Federal Government Relations committee and as a member and Chairman of the Bank Lessors Committee. In April, 1991, Dahlka was elected to the Board of Directors of the ELA, serving on the Finance, Nominating and Executive Committees of the Board completing his service in October, 1996.
"Edward Dahlka, President of LaSalle National Leasing Corporation, is the longest running, consistent individual donor in Foundation history. He has personally donated since 1989 and LaSalle also is a donor. The Foundation, which is 100 percent donor-supported, counts on individuals like Dahlka to keep the flow of research, articles and other products flowing. 'I believe in our industry," says Dahlka about donating. "The Foundation produces a lot of good information that wouldn't be gathered otherwise. It has real value.' " http://www.leasefoundation.org/positive/index.cfm?fuseaction=display_article&artID=5392
Why Choose Advanced Property Tax Compliance?


Dedicated to the leasing industry
click here to learn more.

Hear What Our Clients say about us
click here

Gary DiLillo, President 440.871.0555 or gary@avptc.com
[headlines]
--------------------------------------------------------------
10 Places to Look for Leasing Business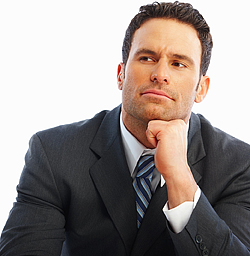 In the FDIC Beige Book, published eight times a year, the reports of districts can be helpful in looking at trends for industries. Franchise reports not only indicate which are doing better, but where they are opening up. Another indicator comes from the SNL financial year-over-year changes in unemployment rates since 2010 in the 10 largest populated metro areas in the U.S.

Here are the numbers: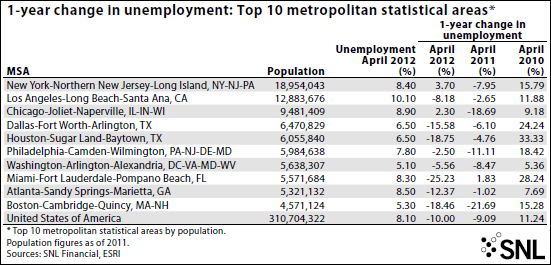 The lower unemployment percentages should be noted, and perhaps as well, the percentage drop comparing April 2012 to April 2010.




[headlines]
--------------------------------------------------------------
Career Crossroad—
"...forced to state not fit for the position to get my check."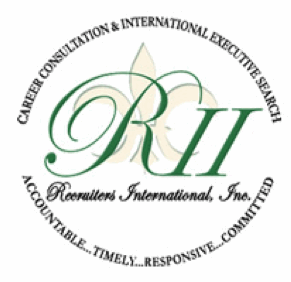 Question: I was recently let go and was asked to sign a document basically stating that I was not a fit for the position I was hired for. I signed the document thinking I had to in order to receive my last check. Did I need to do this?
Answer: I am not an attorney, but my understanding is that you are not required to sign documents to receive your paycheck. I recommend you speak with an attorney. As a matter of fact, if you are being "fired" (that is the reality) and a company refuses to hand over your check without your signature on a document before you leave the office – leave the check. Let the employer know you will consult with your attorney and will be contacting the Department of Labor.
By signing such a document, you may lose your right to unemployment benefits or may have to return sign on bonuses, etc… Again, your best bet is to consult with an attorney on this matter that specializes in employment law.
If you are concerned about the cost, first request what the fee will be, and if too high, let them know what you can pay. You can also consider the Legal Aid Society in your area or call the local bar association, who have attorneys who work pro bono for such situations.
Emily Fitzpatrick
Sr. Recruiter
Recruiters International, Inc.
Phone: 954-885-9241
Cell: 954-612-0567
emily@riirecruit.com
Twitter: @RIIInfo
Invite me to Connect on LinkedIn & Follow RII on LinkedIn
Career Crossroads Previous Columns
http://www.leasingnews.org/Conscious-Top%20Stories/crossroad.html

[headlines]
--------------------------------------------------------------

Leasing News Help Wanted


Dallas-Fort Worth
Seasoned Leasing professional in Dallas-Fort Worth area, experienced in 3rd party generated business. Must be highly ethical, self starter with a good understanding of financials and able to produce immediately and consistently. Generous commissions paid and
benefits after initial trial period.
Please submit resume to ron.mitchell@bancleaseacceptance.com
Contact: Ron Mitchell 214-615-0667 direct
Exp. only, 1 Southeast, 1 West Coast
Looking to Expand Your Career
Base Salary & Commission
resumes to : dmitchem@ifsc.com
www.ifsc.com
Stable, profitable independent lessor, 30 years in business,
Chicago suburbs
For information on placing a help wanted ad, please click here:
http://www.leasingnews.org/Classified/Hwanted/Hwanted-post.htm

Please see our Job Wanted section for possible new employees.
[headlines]
--------------------------------------------------------------
Bank Beat---Oldest Bank Fails in Missouri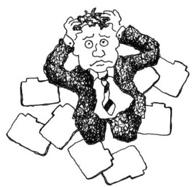 The bad news, a 160 year old bank fails; the good news, the FDIC estimates that the cost to the Deposit Insurance Fund (DIF) will be $100,000, as well as a like bank will continue to serve loyal bank customers. $825,000, however, is not being paid for the TARP borrowing.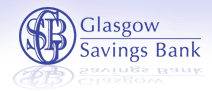 Glasgow Savings Bank, Glasgow, Missouri, was closed with Regional Missouri Bank, Marceline, Missouri, to assume all of the deposits. Regional Missouri Bank was formed May, 1908, originally as the Bank of Bynumville.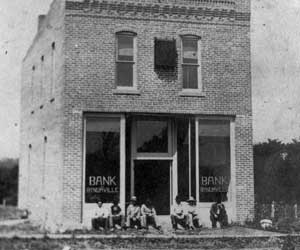 "Phillip Porter purchased the lot to build the bank for $50, and the bricks for the bank were made from the clay soil next to the bank. For a period of time, the second floor housed the local high school.
"The bank's name changed to Regional Missouri Bank in 1978, and a second bank was built in Marceline in 1982. The Board of Directors decided to move the bank from Bynumville to Salisbury. Regional Missouri Bank opened in Salisbury in February 1997, to more conveniently serve our customers. Regional Missouri Bank opened a third facility July 2000, located in downtown Marceline. In October 2006, Regional Missouri Bank acquired our fourth branch located in Keytesville, formerly known as the Bank of Keytesville. The fifth branch, located in Bucklin inside Prenger's Grocery Store, opened January 22, 2008."
http://regionalmissouri.com/service_information/history
In addition, this regional bank is also a farmer's bank: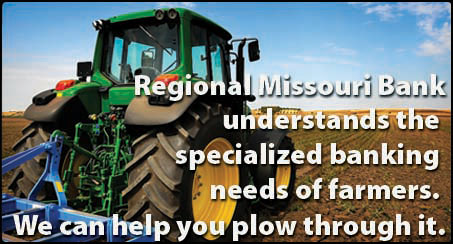 Founded January 1, 1852, Glasgow Savings Bank had 7 full time employees as of March 31, 2012. It is "...the oldest bank in Missouri. Opening under its original charter on April 1, 1852 as "Exchange and Banking House" it is also the first bank to be opened in Glasgow. In 1859 a new charter was granted under the name Western Bank and on April 17, 1871 a third charter named it the Glasgow Savings Bank.
"On May 16, 1933, Glasgow Savings Bank was honored by being made a member of the Federal Reserve System, Howard County's first bank to be so delegated, and subject to all Federal banking laws and regulations. In 1996 Glasgow Savings Bank became the First Oldest Bank in Missouri after Boatman's Bank merged with Nations Bank"
http://www.glasgowsavingsbank.com/home/aboutus
"Glasgow 2000 census population was 1,263 and is located at the junction of Highways 240, 87, and 5 on the sharpest bend of the Missouri River. It's halfway between St. Louis and Kansas City, about 35 miles north of Columbia. The bank is located a block from the river.
"Early in its history, Glasgow was a Mecca of commercial activity, shipping vast quantities of hemp and tobacco from its steamboat port. Glasgow now ships large quantities of corn by river barge and rail line. Shipping by river is still possible because Glasgow is one of the few towns left with its commercial business district right on the river bank. So many river towns were left stranded, miles from the fickle path of Missouri River.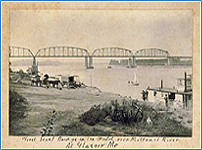 "The advent of the railroad decreased Glasgow's strategic value as a stable steamboat port. However, the same qualities of location and commercial stability made it the ideal site for the world's first steel bridge in 1879."
http://glasgowmo.com/
Real Estate (homes, businesses, pasture land) http://www.glasgowmissourirealty.com/searchallrealestate.htm
The median income for a household in the city was $30,242, and the median income for a family was $36,806. Males had a median income of $24,188 versus $17,130 for females.
2009 the bank had its first loss, a major one, $305,000, following a $410,000 charge off. February 2009, Glasgow received $825,000 from the U.S. Treasury under the TARP program of which the full amount remained unpaid through today's closing of Glasgow Savings Bank. 2010 the charge off was $401,000 and 2011 $719,000. The first quarter found a $727,000 charge off and the small bank with a net equity of $4.5 million in 2006 was down to $471,000 with a Tier 1 risk-based capital ratio 2.69%.
It was not only the charge offs, but the non-current loans which meant less loans being paid on time, hitting cash flow and profits and booming from $201,000 in 2009 to $1.4 million, 2010; $2.7 million, 2011, and the latest of record by the FDIC filings, $3.1 million March 31, 2012.
The filing shows the bank was primarily in agricultural lending, and it appears farmers and those families and companies who live off the land are having a rough time, as may happen to Glasgow's successor: Regional Missouri Bank.
Note the recent local Saturday headline:
Drought brings local farmers on the brink
http://www.columbiatribune.com/news/2012/jul/14/drought-brings-local-farmers-brink/?business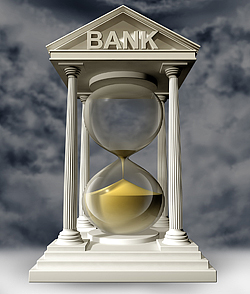 (in millions, unless otherwise)
Net Equity
2006 $4.5
2007 $4.5
2008 $4.5
2009 $4.9
2010 $1.9
2011 $1.4
3/31 $471,000
Profit
2006 $246,000
2007 $299,000
2008 $235,000
2009 -$305,000
2010 -$3.0
2011 -$472,000
3/31 -$984,000
Non-Current Loans
2006 $77,000
2007 $34,000
2008 $99,000
2009 $201,000
2010 $1.4
2011 $2.7
3/31 $3.1
Charge Offs
2006 0
2007 $73,000 ($31,000 loans to individuals, $32,000 other loans, $32,000 farmers, $10,000 1-4 family)
2008 $79,000 ($38,000 loans to individuals, $23,000 1-4 family, $20,000 commercial industrial, -$2,000)
2009 $410,000 ($251,000 multifamily, $86,000 1-4 family, $77,000 individuals, -$4,000 other)
2010 $401,000 ($407,000 individuals, -$4,000 other loans, $-2,000 1-4 family)
2011 $719,000 ($645,000 nonfarm, nonres., $82,000 1-4 family, -$12,000 other, -$8,000 indiv.)
3/31 $727,000 ($476,000 construction/land development, $190,000 nonfarm nonres., $62,000 1-4 family -$1,000 other loans, $1,000 farmers)
Construction and Land, 1-4 family multiple residential, Multiple Family Residential, Non-Farm Non-Residential loans.
As of March 31, 2012, Glasgow Savings Bank had approximately $24.8 million in total assets and $24.2 million in total deposits. In addition to assuming all of the deposits of the failed bank, Regional Missouri Bank agreed to purchase essentially all of the assets.
http://www.fdic.gov/news/news/press/2012/pr12081.html
List of Bank Failures:
http://www.fdic.gov/bank/individual/failed/banklist.html
Bank Beat:
http://www.leasingnews.org/Conscious-Top%20Stories/Bank_Beat.htm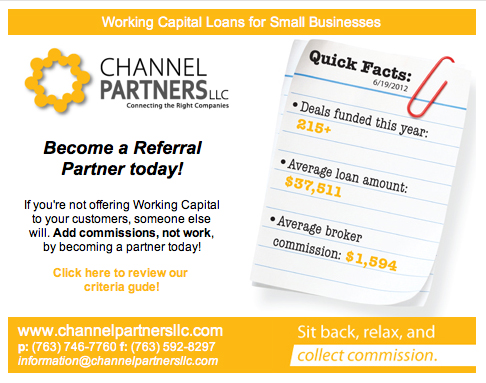 [headlines]
--------------------------------------------------------------

Problem Banks---Up-Date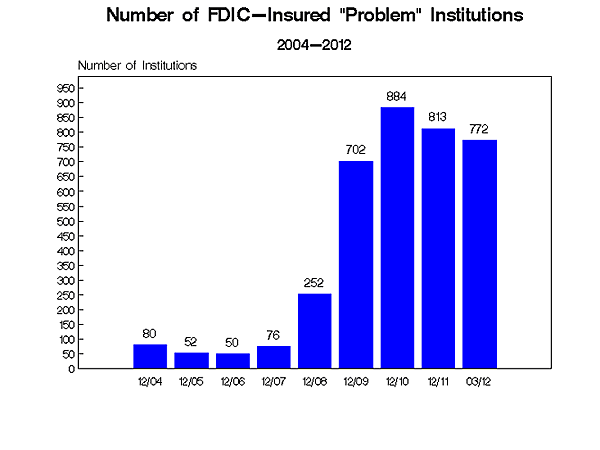 (FDIC Chart)
Should not be a surprise as the FDIC lists 772 problem banks as of March 31, 2012. The next report will not be out until August.
The good news is the numbers are down from December 31, 2011 when there were 813. And there have been 16 bank failures through March, 2012.
Nevertheless, Problem Banks now account for 10.5% of all banking institutions. The FDIC currently insures deposits at 7,309 banks and savings associations of which 772 are classified as Problem Banks.
As of March 31, 2012 there were 7,307 FDIC insured banking institutions with FDIC insured deposits of $7.03 trillion. The number of Problem Banks has declined for four quarters in a row from 888 at March 31, 2011. Total assets held by troubled institutions as of March 31, 2012 is $292.1 billion, a decrease of $27.3 billion from $319.4 billion in the previous quarter. The FDIC Deposit Insurance Fund, which protects insured depositors from loss when a bank fails, had a balance of only $15.3 billion at March 31, 2012 for a reserve ratio of 0.22%.
The FDIC took additional steps to increase the DIF by requiring FDIC insured financial institutions to prepay three years of deposit assessments. This measure is expected to add $46 billion to the DIF.
Currently the FDIC also has a line of credit at the US Treasury of $100 billion, with the ability to borrow up to $500 billion with the consent of both the Federal Reserve and the Treasury Department.
At one time, many leasing companies were getting into industrial banks and also affiliating themselves with other banks, but with the new regulations, there seems to be a change in this, particularly if new accounting resolutions come into play it will further restrict banks from participating in such true lease transactions, thus one of the powerful reasons the banks are lobbying against any lease accounting changes.
There should be no surprise about a bank being for sale. Here is one from the commercial bank section of Merger Network.
"Successful Community Bank
Industry: Finance & Insurance // Commercial Banks Location: United States // Midwest States Price: Between $10 Million and $15 Million Status: For Sale. Solid state chartered community bank with a deposit base in excess of $ 100 Million offered for sale to qualified principals only. Excellent location and thousands of satisfied customers. Wide variety of loans in its portfolio. Modern facilities with good location. Above average growth potential. "
http://www.mergernetwork.com/search/indID/84
Globlbx.com has many US Banks for sale:
Small Public bank making money for sale. Great Management in Place. Having substantial track record, multiple locations and profitable. Approx $500M in assets. Perfect for regional expansion and growth. Equity position also available. Contact for more information on this Bank for sale.
Asking Price Range: $20.0M - $35.0M
Gross Revenues: $7,000,000
Cash Flow: $2,000,000
Cash Flow Type: Sellers Discretionary Cash
Seller Financing: Not Disclosed
About The Business
Year Established: 1998
Number of Employees: 20 - 34
http://www.globalbx.com/listing.asp?bId=105024
Send Leasing News to a Colleague. We are free!!!
[headlines]
--------------------------------------------------------------
Leasing 102
by Mr. Terry Winders, CLP
"Change of Location"

Most leases should carry a requirement that the lessee notify the lessor of any change in location of the equipment. This of course does not apply to transportation equipment or equipment that will be used at a variety of locations. All other equipment should have its location noted on the lease with a statement that it cannot be moved to a new location without giving the lessor notice. This does not mean that they need the lessor's permission to relocate the equipment, but there are many reasons to have knowledge of the change, including personal property tax or other license requirements.
Occasionally a change in location may involve a sublease or a use by a sister corporation or perhaps just an unauthorized user. Some equipment is actually sold and the buyer does not care or know enough to check UCC filings.

Mergers happen and equipment is moved to a new location where it can be better utilized. If this occurs, because of a name change, you need an assumption agreement to transfer responsibility to the new company. Occasionally mergers happen without the knowledge of the lessor and rents continue to come in but the equipment is sold because it is no longer needed and the new company is unaware that it is leased.
Equipment over and above a certain amount determined by you should be scheduled for an on sight inspection, if not each year, than on a routine basis. Especially if the equipment is moved. Due to the quite enjoyment clause required by Article 2A you need to inform the lessee of your inspection and establish a convenient date. An email, a letter, even a post card (remember them) that request a date to inspect all equipment should be sent out regardless of transaction size and whether or not you intend to conduct the inspection because you may be surprised at the response and it may correct some problems very early. It also puts you in communication with your lessee and provides a marketing opportunity.
Since the current UCC-1 filing requirements are made in the State where your lessee has filed his business papers, it does not require a new filing if the equipment is move out of State. However the new State may not be a State that you are registered to do business and may require some additional work on your part. States have different laws and you need to be aware of that.
I have always believed that placing stickers on equipment with your name, address, and phone number and an ownership statement solves a lot of these problems for lessee's and others that may not understand this equipment is under lease. This applies to Article 9 leases as well as Article 2A leases. The smaller the equipment and the more mobile it is just increases the need for the lease stickers. It certainly will help you in a bankruptcy court or attempt to repossess the equipment.
Some short form leases fail to include location change language but it is one of the more important clauses and should be articulated by whoever closes your lease and it should be covered in your thank you letter that contains the copy of the lease with all signatures and blanks completed. It is always smart to list some important requirements (in the kings English) that are in the lease (which nobody reads) so the lessee is fully informed. Location is rarely a concern of the lessee so I strongly recommend you mention it in your closing letter.
Mr. Terry Winders, CLP, has been a teacher, consultant, expert witness for the leasing industry for thirty years and can be reached at leaseconsulting@msn.com or 502-327-8666.
He invites your questions and queries.
Previous #102 Columns:
http://www.leasingnews.org/Conscious-Top%20Stories/Leasing_102/Index.htm


Mr. Terry Winders available as Expert Witness. 35 years as a professional instructor to the top equipment leasing and finance companies in the United States, author of several books, including DVD's, as well as weekly columnist to Leasing News. He also performs audits of leasing companies as an expert on documentation, and has acted as an expert witness on leasing for litigation in legal and tax disputes, including before the IRS. He also has taught the senior bank examiners, how to review a bank leasing department, for the Federal Reserve in Washington D.C. and has trained the examiners for the FDIC on how to prepare a lease portfolio for sale.
Mr. Winders received his Master of Business Administration and his Bachelor of Science degrees from the College of Notre Dame.
502.649.0488/Leaseconsulting@msn.com
(This ad is a "trade" for the writing of this column. Opinions
contained in the column are those of Mr. Terry Winders, CLP)
[headlines]
--------------------------------------------------------------
Confusing Notices and Change of Plans
May Bar Recovery for Equipment Lessors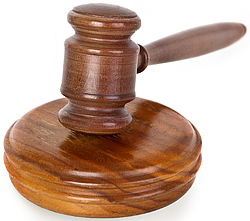 by Tom McCurnin, Esq.
Barton, Klugman & Oetting
Los Angeles, California
Every year about this time, I go through an exhaustive list of Uniform Commercial Code cases where we try to make sense of conflicting rulings and hence advise clients what to do when traversing the legal minefield. Up for your consideration are three cases, which nearly identical facts, and different results. Ultimately the lesson for asset managers is simple—if you say you are going to do something, do it—don't change your mind, and if you do, give reasonable notice of that change.
It is well known that if a secured creditor desires to obtain a deficiency judgment, it has to serve notice on the debtor as to the date and type of the foreclosure sale. Most personal property foreclosure sales are private sales, which are noticed for a date "on or after" a specified date, giving the secured creditor ultimate flexibility to find the highest bidder. But what if the secured creditor changes its mind, and notices a private sale, but forecloses in a public sale?
That situation was directly at issue in our first case of VFS Leasing v. Bric Constructors, LLC, 2012 WL 2499518 (Tenn. Ct.App. 2012), there, VFS Leasing repossessed some Volvo Haulers and noticed up a foreclosure sale on or after September 22, 2008. However, on October 30, 2008, VFS decided to sell the Haulers at an on-line auction, and then re-sold on other auction websites for 38% more.
The lessees made the argument that the notice of private sale was confusing, because the sale that actually occurred was an on-line auction. The lessees argued that they could not attend nor supervise a private sale, but could have attended and bid at the public sale.
The Court noted that the requirement for an accurate notice was to permit those persons with an interest in the collateral to protect their interest by finding a buyer, or being present at the sale to bid, so that the collateral is not sacrificed by a sale at less than its true value, and the lack of clarity in the notice was not reasonable per Uniform Commercial Code 9-613 Official Comment 2. Consequently, the Court found that the notice may have been unreasonable and reversed the trial court's judgment for the deficiency.
The second case has similar facts, but a different result. In Mountaineer Investments LLC v. Heath, 165 Wash.App. 1008, 2011 WL 6038450 (Wash.App. 2011), the secured creditor sent two notices, one for a private sale, and a second one for a public sale each for the sale date, but sold the collateral at a private sale a week later.
Instead of focusing on the notice issue, the Court concluded that the sale yielded a fair price, was adequately advertised, and was commercially reasonable. The issue of the improper notice of sale was barely mentioned by the Court, so it is uncertain whether the proper argument was made and preserved by the borrower.
The third case is Williams v. Gillespie, 346 S.W.3d 727 (Tex. App. 2011), where the secured creditor obtained a judgment against the borrower for collateral and worked out an informal process whereby some of the collateral would be placed for sale. When it didn't sell, the creditor simply took the collateral, and kept it, crediting the judgment for what he felt the collateral was worth. He then sought to levy on other assets.
A very clever debtors counsel argued that there are two types of sales—judicial and those under the Uniform Commercial Code and this creditor did neither. Since he retained the collateral and sought a deficiency, which was incorrect under either foreclosure or UCC law, the debtor argued the deficiency was barred. The Texas Court of Appeal concurred. In essence, if the sale was a judicial sale, have the Marshal do it, if the sale was under the UCC, then notice a proper sale, but you can't have it both ways.
There are some lessons here for the leasing asset manager. Courts are fickle creatures and if you notice a borrower for one thing, and do another, the Court may pull your chestnuts out of the fire, or may let them burn. The safe bet is to notice the sale that you intend to conduct and if you change your mind, provide clear notice of that intent.
Tom McCurnin
Barton, Klugman & Oetting
Los Angeles, California
email: tmccurnin@bkolaw.com
Voice:(213) 621-4000
Fax (213) 625-1832
Visit our Web Site at www.bkolaw.com
Leasing Cases by Tom McCurnin
http://www.leasingnews.org/Conscious-Top%20Stories/leasing_cases.html
[headlines]
--------------------------------------------------------------
Top Stories--July 9--July 13
Here are the top ten sorties opened by readers

(1) Bulletin Board Complaint
Integrity Financial Groups, Murray, Utah
http://leasingnews.org/archives/Jul2012/7_09.htm#bbc
(2) $17 Million Fraud Closes the 6th Bank this year in Georgia
http://leasingnews.org/archives/Jul2012/7_09.htm#bank_beat
(3) 30 Days---No Response!
---re: Marlin Bulletin Board Complaint
http://leasingnews.org/archives/Jul2012/7_13.htm#response
(4) Republic Bank out of leasing?
http://leasingnews.org/archives/Jul2012/7_11.htm#republic
(5) Good News from Patrick Sponsel
-- Prayers Worked!
http://leasingnews.org/archives/Jul2012/7_11.htm#sponsel
(6) Pray for Patrick Sponsel
http://leasingnews.org/archives/Jul2012/7_09.htm#sponsel
(7) Career Crossroad—
"Is it Legal to do background checks?"
http://leasingnews.org/archives/Jul2012/7_09.htm#crossroad
(Tie) (8) Companies Who Do Not Notify Lessee regarding termination
nor have such a standard for their discounters
http://leasingnews.org/archives/Jul2012/7_13.htm#evergreen
(Tie) (8) "Pre-Funding of Leasing" ruling
By Scott D. Chait, Esq.
http://leasingnews.org/archives/Jul2012/7_13.htm#ruling
(Tie) (9) Ten Surprising Products Still Made In America
http://leasingnews.org/archives/Jul2012/7_09.htm#products
(Tie) (9) Leasing 102 by Mr. Terry Winders, CLP
"Who is Your Lessee?"
http://leasingnews.org/archives/Jul2012/7_09.htm#lessee
(10) New Hires---Promotions
http://leasingnews.org/archives/Jul2012/7_13.htm#hires
John Kenny Receivables Management

• End of Lease Negotiations & Enforcement • Fraud Investigations
• Credit Investigations • Asset Searches
• Skip-tracing • Third-party Commercial Collections

john@jkrmdirect.com | ph 315-866-1167| www.jkrmdirect.com
(Leasing News provides this ad as a trade for investigations
and background information provided by John Kenny)
[headlines]
--------------------------------------------------------------
Wells Fargo market cap races beyond other big banks
By Robb Soukup and Sudarshan Agrawal
SNF Financial
After a period in which concerns about global banks' exposure to the European sovereign debt crisis dominated investor concern, and after it was forced to hastily admit to a massive trading loss, JPMorgan Chase & Co. was overtaken by Wells Fargo & Co. as the largest bank holding company in the U.S by market capitalization.
From late June in 2011 to late June this year, JPMorgan lost nearly 15.04% of its overall market valuation, falling to $136.01 billion from $160.08 billion. The year was dominated by fears that the sovereign debt crisis in Europe would spiral out of control and inflict losses on the largest U.S. institutions with potential exposure to the problems. Those concerns also ate into the valuations at the other major money-center institutions that the market perceived had exposure to the problems festering across the Atlantic: Bank of America Corp., which lost 20.63% of its valuation, falling to $88.15 billion from $111.06 billion, and Citigroup Inc., which saw its valuation decline 33.85% to $80.37 billion from $121.50 billion.
Over the same period, Wells Fargo saw its overall market value surge 19.98%, to $177.68 billion from $148.11 billion. Though the company continued making incremental moves during the year to bolster its capital markets businesses, the company does not have the robust or sizable capital markets or derivatives units that could experience volatility if the eurozone destabilizes further. Instead, the company has looked to acquire assets from Europe and extend its existing dominance in the U.S. mortgage market, where its share is nearly 3x that of JPMorgan's, the No. 2 institution in the market.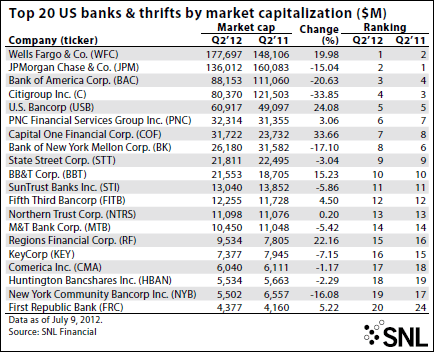 The European jitters among investors worked in the favor of larger regional banks, which investors in the bank space seem to regard as a refuge from sovereign debt problems. As a result, most did not see nearly the precipitous decline that their largest competitors saw during the period, and many saw valuations climb higher during the period. The worst-performing company among regional institutions was New York Community Bancorp Inc., which saw a decline of 16.08% as its market capitalization fell to $5.50 billion. Worries about the safety of the company's dividend may have in part fueled the bank's sliding market capitalization.
The best-performing institutions among large banks were Capital One Financial Corp., which acquired ING Direct USA, and U.S. Bancorp, which also likely benefited from its relative safety to the issues in Europe. Capital One's market capitalization jumped 33.66% during the period, and U.S. Bancorp's market capitalization jumped to $60.92 billion from $49.10 billion at the end of the second quarter of 2011.
Regions Financial Corp. was one of the larger regional banks that saw its market capitalization climb, as well. The company has been busy with strategic initiatives, including completing a $900 million common stock offering that cleared the way for the company to repay TARP. As part of its balance sheet reformation, the company also sold Morgan Keegan & Co. and its related businesses.
Send Leasing News to a colleague.
Ask them to subscribe. We are Free!!

[headlines]
--------------------------------------------------------------

Labrador Retriever
Towson, Maryland Adopt-a-Dog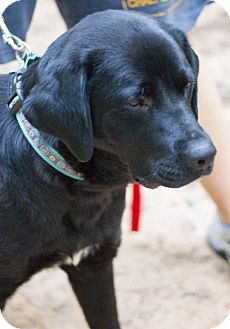 </p>
Laurel
ID#: 12411
Sex: Female
Color: Black
Weight: 64 lbs
Age: 5 Years
"I am already spayed, housetrained, purebred, up to date with shots, good with kids, and good with dogs."
Laurel's Story...
"Laurel is a gorgeous 5 year old who weighs 64 pounds. She is a very sweet girl that loves people and does very well with other dogs. Laurel is well behaved ~ she walks well on the leash. She is currently positive for heart worm and is being treated by Lab Rescue. Laurel was taken from a hoarder situation, so she is looking forward to a having a loving family and living a relaxed life. She is a wonderful, loving girl. Approved for kids 5+.
"Update from foster home (7/02): Laurel is great in the crate but does not need it at all. She has great house manners and will take care of her business on command when taken out. She will not come back even if called until she has completed her business so there has never been even one accident in the house! She is super sweet and adores human attention. She likes to play with the dogs too but prefers the humans!
Update from foster home: Laurel is doing great! She is a super love bug that just wants to be with you whenever she can ~ a "Velcro" dog that wants nothing more than to give you a lab lean or a hug, or lay her head in your lap and snuggle. However, she is good in her crate also, quiet and patient. She is great with all the dogs in my care but may be a little too much for really small dogs as she loves to play! She settles great in the house, has not had any accidents at all and is respectful. She is good with "hugging" and all over handling, in fact loves it. She has been good with my older daughter also so she is OK with kids 8 and up for now. Due to her back- ground, she is sometimes a bit anxious and play, just always checking things out, but never a problem or destructive. She is great on leash and is working on learning some basic obedience commands also. All in all a very sweet girl just looking for someone to love her!
Update from foster home (6/08): Laurel has not had any accidents, and when I take her out and tell her to go potty she does ~ then she is heavily praised. Great in the crate ~ does very well with it. She did jump the interior fence (short 3 foot yard divider for training area) to get to the other side of the yard where I was. She is just such a people dog and doesn't want you to leave her ~ so will not be doing that anymore ~ otherwise she stays put and has not even bothered with the exterior fence line. A real love bug! Right now I am working on her staying "back" from doors and gates, keeping her feet on the ground/floor. I will send you some good pics this weekend.
"PS. She is a typical, typical lab! The first thing she did was jump right in the pool for a swim!"
This dog is available for adoption from Lab Rescue LRCP. If you are interested in adopting, please visit www.lab-rescue.org and complete an adoption application. Within a few days of submitting an application you will hear from an Adoption Coordinator guide who will guide you through the process.
The Adoption Coordinator can provide additional information about this and other Labs. This is just one of 50 dogs available for adoption through Lab Rescue LRCP at this time. New dogs come in daily.
An adoption fee is charged to cover the cost of veterinary care and a house check is required.
Contact This Rescue Group...
Rescue Group: Lab Rescue LRCP - Towson MD
Pet ID #: 12411
Contact: Wendy Finn
Phone: (301) 299-6756
E-mail: info@lab-rescue.org
Let 'em know you saw "Laurel" on Adopt-a-Pet.com!
Website: http://www.lab-rescue.org
Address: Towson, MD 21204
Adopt-a-Pet by Leasing Co. State/City
http://www.leasingnews.org/Conscious-Top%20Stories/Adopt_Pet.htm

Adopt a Pet
http://www.adoptapet.com/