Dallas-Fort Worth
Seasoned Leasing professional in Dallas-Fort Worth area, experienced in 3rd party generated business. Must be highly ethical, self starter with a good understanding of financials and able to produce immediately and consistently. Generous commissions paid and
benefits after initial trial period.
Please submit resume to ron.mitchell@bancleaseacceptance.com
Contact: Ron Mitchell 214-615-0667 direct
Wednesday, July 18, 2012

Today's Equipment Leasing Headlines

Archives July 18, 2000
Fisher-Anderson L.C. Validates CapitalStream.com
Private Label Strategy
Classified Ads---Collections/Controller
New Bank Leasing Companies and others, too
by Christopher Menkin
Placard ---Green Traffic Light
Quest for Volume and Market Perceptions
Driving Up Leasing Hiring Demand in Q2
Classified Ads---Help Wanted
Cartoon---They are Both into Sales
Selling Up by Steve Chriest
"Predicting a Salesperson's Success"
Why I Became a CLP
John G. Rosenlund, CLP
The Fastest Growing Cities in America
www.747wallst.com
Labrador Retriever
Plano, Texas Adopt-a-Dog
Leasing Software Companies
Classified----Leasing Attorneys
News Briefs---
Equipment Leasing Plan Could Make Lessees Losers
Los Angeles sues US Bancorp, calls bank a slumlord
Missing banker's investors file complaint against Atlanta firm
Builder confidence makes gains in July
Navy Pier attendances surges to record highs
Broker/Funder/Industry Lists | Features (collection)
Top Ten Stories Chosen by Readers | Top Stories last six months

You May have Missed---
SparkPeople--Live Healthier and Longer
Sports Briefs---
Baseball Poem
California Nuts Brief---
"Gimme that Wine"
This Day in American History
SuDoku
Daily Puzzle
GasBuddy
Weather, USA or specific area
Traffic Live----

######## surrounding the article denotes it is a "press release" and was not written by Leasing News nor information verified, but from the source noted. When an article is signed by the writer, it is considered a "by line." It reflects the opinion and research of the writer. It is considered "bias" as it is the writer's viewpoint.


Please send Leasing News and ask them to subscribe. We are free! Send email to kitmenkin@leasingnews.org and put in subject line: subscribe

[headlines]
--------------------------------------------------------------
Archives July 18, 2000
Fisher-Anderson L.C. Validates CapitalStream.com
Private Label Strategy
Partnership Brings Instant Online Deal Flow
to 41 Lease Broker Customers,
Resulting in 30 Deals Per Day
"Yes, it is Bob Fisher, CLP---in his Mickey Mouse shirt, hat and shopping bag reminding us to circle September 14-17 for the next Annual Conference in Orlando. See ya."
UAEL Newsline, Winter, 2000
SEATTLE, July 18, 2000 /PRNewswire/ -- Capital Stream, Inc. (formerly System 1 Software) announced today that Fisher-Anderson, L.C., a business funding source headquartered in Des Moines, IA, has successfully employed the CapitalStream.com network to create an online "deal space" for Fisher-Anderson's lease broker customers. By private labeling CapitalStream.com with the name F-A Net, Fisher-Anderson created an instant e-commerce site where its customers submit funding applications and view their status, and where Fisher-Anderson performs credit checks, posts various lending programs, and better services its broker customers. Since its launch in February, F-A Net has processed more than $25 million in transaction volume.
Said Bob Fisher, president and CEO of Fisher-Anderson, "We knew that it was time to embrace a 'click and mortar' strategy in order to increase our agility in servicing our business partners and customers. However, creating our own site would have taken an enormous amount of internal resources. We have built a great relationship with CapitalStream through the use of their desktop business finance solutions, and knew the company could deliver an online solution for us with no hassle on our part."
CapitalStream.com enables Fisher-Anderson to manage all of its customer communications online, including policies, rates, newsletters and announcements. Fisher-Anderson's customers, in turn, can fill-out online credit applications, which are automatically linked to the company's tracking and credit scoring programs. Fisher-Anderson's customers--business lease brokers--can then view the real-time status of their applications as they are being processed. To date, more than 41 lease brokers, representing between 25 and 30 small-to-medium ($5,000 to $75,000) lease deals a day, have embraced F-A Net as their preferred way to do business.
Results Beyond Expectations The initial goals of the private labeling of CapitalStream.com by Fisher-Anderson were two-fold: to decrease lease processing costs and time, and to increase deal flow. Both goals have exceeded expectations. Specifically:
-- Credit approval time has decreased from four hours to one
-- Transactions submitted per broker have increased by 25 %
-- Deal processing costs have declined by 10 percent
-- Approval/submission ratios have improved as much as 20%
"Using CapitalStream, Fisher-Anderson is able to strengthen its customer and partner relationships by providing the infrastructure and services to link them together," said Steven Campbell, CapitalStream president and CEO. "We offer Fisher-Anderson a pain-free way to take advantage of the Internet to both improve service to its customers and decrease costs."
About Fisher-Anderson, L.C.
Fisher-Anderson, L.C. is a privately held equipment leasing company and independent lessor. Located in Des Moines, Iowa, the company specializes in small ticket transactions from $5,000 to $150,000 across the continental United States.
The company currently boasts four regional offices, nationwide, and a division in Columbia, SC devoted solely to the commercial vehicle market. Since its inception in early 1995, Fisher-Anderson has carved a niche for itself as a highly service oriented and progressive funding source. It is members of the following professional organizations: NAELB, UAEL & EAEL.
About CapitalStream
Seattle-based CapitalStream offers end-to-end e-commerce marketplace solutions-including customer management tools, work flow automation and an online transaction network-for the global business finance market. The company's e-commerce network, CapitalStream.com, provides an infrastructure for financing companies, manufacturers and B2B e-commerce firms to capture, grow and service customers. CapitalStream has been an established industry leader for five years, and in 1999, its 600 customers used CapitalStream products to facilitate $8.5 billion in transaction volume.
For additional information about CapitalStream visit its web site at www.CapitalStream.com.
Bob Fisher, CLP, today
Senior Vice President - Business Development
Ascentium Capital, Kingwood, Texas
http://www.linkedin.com/profile/view?id=69871139&locale=en_US&trk=tyah




[headlines]
--------------------------------------------------------------
Classified Ads---Collections/Controller



(These ads are "free" to those seeking employment or looking
to improve their position)

Port St Lucie, FL
20+ yrs exp. commercial collection/late stage specialist.
Prefer to work from home based office or transfer to Sarasota areamichaelgalan@comcast.net | Resume
Chicago, IL
experienced in lease accounting, operations, management, and Sarbanes-Oxley. Seeking position with equipment lessor. Would consider contract assignments or relocating.
Email: leasecontroller@comcast.net

Southeastern, MI
Controller & Management experience w/ equip lessors &broker. MBA, CPA w/ extensive accounting, management, securitization experience with public and private companies. Willing to relocate.
Email: Leasebusiness@aol.com
Southern CA
20 years exp. as hands-on leasing CFO, managing accounting, treasury, FP&A, including securitizations, Great Plains/FRx, budgets, risk management. MBA. Also available as interim Controller/CFO, consultant.
Email: leasecfo@gmail.com
Free Posting for those seeking employment in Leasing:
http://www.leasingnews.org/Classified/Jwanted/Jwanted-post.htm
All "free" categories "job wanted" ads:http://www.leasingnews.org/Classified/Jwanted/Jwanted.htm


• Contract Negotiations • Fraud Investigations
• Credit Investigations • Skip-tracing
• Third-party Commercial Collections
John Kenny
Receivables Management
For flat fee or commissions basis

john@jkrmdirect.com | ph 315-866-1167| www.jkrmdirect.com
[headlines]
--------------------------------------------------------------
New Bank Leasing Companies and others, too
by Christopher Menkin
Despite the negative news, perhaps more political aimed than reality, or maybe from companies no longer competitive, despite what they claim in their press releases, there have been very few added to the list of "Leasing Companies Out of Business plus No Longer taking Broker/Discounting Business."
In fact, it has been quite the contrary with new leasing companies, new banks entering leasing or expanding, as well as companies now accepting broker business on a qualified program. This has been quite true in the middle market as well as banks looking for portfolios and syndication growth.
There is much activity on Linkedin.com about making connections, looking for business, offering business, and many positive comments.
In the last six months, the press releases of new entities have seen not only announcements from SunTrust, Umpqua Bank, but EverBank, even Bank of the West, not to mention Signature Financial, Pacific Western Equipment Finance (formerly Marquette) or City National in Los Angeles buying First American Equipment in New York, or Paul Weiss and partners in Panthera. The latest finds two companies in Maryland, a revised Capital One Commercial Leasing being headed by Dan McKew and the latest Ed Dahlka with Cole Taylor Equipment Finance.
These companies are in the middle to large ticket, as well as originating and syndicating commercial equipment leases for captive lessors as well as private, community, and regional banks who want to entering leasing. It stimulates the entire industry, makes the field more competitive, and the pessimism printed elsewhere is not being listened to them as they believe the economy is improving and they want to take care of the pent-up demand.
Perhaps it is the summer doldrums as well as the continual negative presidential TV ads and disjoined congress that has held off some, but the new growth sees the potential.
The small ticket market survives very well with Direct Capital showing new highs, as well as Microfinancial (TimePayment), GreatAmerica never had it so good, RLC Funding continues to grow, Pawnee is better than ever, and Financial Pacific not only lowered rates, but is now doing business in Canada.
Independent brokers are still complaining about sources, but that is old news, not new news. The growth of companies such as Channel Partners and OnDeck has been phenomenal with more and more independent brokers turning to this method of making a living. Others still have a following among small businesses (fewer than 50 employees) as well as small vendor operations, and often larger vendors wanting a presence in an area they never have had before. The professionals have built up a following, not only with customers and vendors, but in sources loyal to them, and vice versa.
The trend definitely has been community and regional banks getting more and more into equipment finance and leasing, joining with nonrecourse and recourse partners, and never have portfolios been sought after than today.
Part of the change is the retirement of long time leasing professionals, or into semi-retirement or more vacations or time off with their grandkids or spending time with their spouse (something that may have been overlooked in younger time periods.) It puts the pressure on attracting experienced talent, as well as going after the digital generation that's text messages or is on the digital device as if addicted.
Software, the internet, new methods of communications have cut down the need not only for bodies, but also offices, as more and more are working out of their residences, yet new products, new places for all the generations, as lifestyles are changing, is bringing new business.
These new enterprises announced in the last six months are on the right road to success.


[headlines]
--------------------------------------------------------------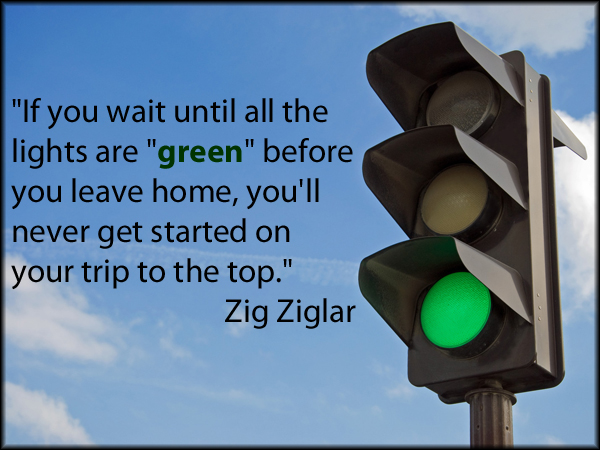 [headlines]
--------------------------------------------------------------
Quest for Volume and Market Perceptions
Driving Up Leasing Hiring Demand in Q2
Q2 hiring demand in the North American Equipment Leasing and Finance sector increased again this quarter to 558, a rather clear increase from the first quarter hiring levels shown in the index. The hiring demand increase appears centered around several trends that seem to be impacting talent strategies for many organizations. The index measures "demand" as shown by new position postings.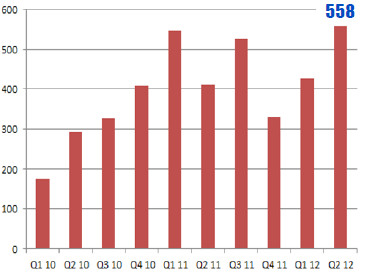 Trend 1
Seeking the Rainmakers
Many companies are trying to grow volume and attract true rainmakers, sales people that come with transferable volume. They are dipping their toes into the hiring waters seeking a "dream" candidate that comes with a book of business that would transfer and fit their credit and pricing box. It looks like there are many lines in the water and some fish biting but once on shore, the volume and transferability don't seem to match the dream expectations. It might be the time in the market where advertising begins to produce diminishing returns in the attraction of top talent, especially in the sales area where the top performers are more valued and protected compared to past years.
Trend 2
More Hiring at the $50,000 to $100,000 Level
Demand is higher for manager and producer roles while senior level hiring has slowed. We are seeing more internal promotions and realigning at the top while fresh talent is being hired for the rank and file roles that need filling.
Trend 3
Perfect Candidate Syndrome
Many companies are operating under a dated premise that if they are hiring, they will hold off filling an open position waiting for the "perfect candidate". This is creating much longer hiring cycles, additional rounds of interviews and ultimately, open seats on the bus. The challenge with the "perfect candidate syndrome" is top talent is not changing jobs or looking in this market and hiring companies are holding out for an A+ match, not willing to accept B+/ A- candidates. The net result in our index numbers are more open positions appearing on the wires.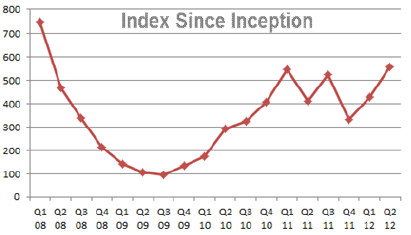 About ZRG Partners and the Hiring Index
ZRG Partners, Inc. is a global authority on talent management issues within the equipment finance and leasing markets. ZRG provides its clients with specialized market expertise in executive recruitment, consulting and advisory work with a focus on data and analytics to drive great business decisions.
The Hiring Index is published quarterly and is based on several key proprietary data sources. These data sources include hiring data that comes directly from benchmark firms that make up the Index as well as 20 different national job boards and several leasing industry specific job sites. The sample group includes banks, captives and independents. The next update will be October 2012. We also publish the Global Equipment Leasing and Asset Finance Hiring Index, which looks at global leasing hiring trends as well as the global life sciences hiring index.
www.zrgpartners.com
Global Practice Leaders
Larry Hartmann lhartmann@zrgpartners.com
Ken Vancini kvancini@zrgpartners.com
Ken Lubin klubin@zrgpartners.com
Full Report and more about ZRG Partners:
http://leasingnews.org/PDF/ZRGPartners7172012.pdf

[headlines]
--------------------------------------------------------------

Leasing News Help Wanted


Dallas-Fort Worth
Seasoned Leasing professional in Dallas-Fort Worth area, experienced in 3rd party generated business. Must be highly ethical, self starter with a good understanding of financials and able to produce immediately and consistently. Generous commissions paid and
benefits after initial trial period.
Please submit resume to ron.mitchell@bancleaseacceptance.com
Contact: Ron Mitchell 214-615-0667 direct
Exp. only, 1 Southeast, 1 West Coast
Looking to Expand Your Career
Base Salary & Commission
resumes to : dmitchem@ifsc.com
www.ifsc.com
Stable, profitable independent lessor, 30 years in business,
Chicago suburbs
For information on placing a help wanted ad, please click here:
http://www.leasingnews.org/Classified/Hwanted/Hwanted-post.htm

Please see our Job Wanted section for possible new employees.
[headlines]
--------------------------------------------------------------
[headlines]
--------------------------------------------------------------
Predicting a Salesperson's Success
by Steve Chriest
Have you ever rated a candidate for a sales position a "10" on a scale of one to ten? Her interview skills were exceptional. She was articulate and graceful, had all the right answers, offered insights that showed the ability to think creatively about challenges, and seemed eager to get started in her new sales role.
Compared with all other candidates, this person was truly a dream come true. But after only a few months, it became painfully obvious that you made a big hiring mistake. What happened? The problem may with your interviewing process.
According to the International Personnel Management Association, typical hiring methods are ineffective. If you put on a blindfold, and simply pointed to one among a group of candidates lined up against a wall, and hired that person, your hiring method would depend on "chance" for success. If, on the other hand, you're hiring process includes a typical employment interview, your odds of improving over "chance" increase about 1%.
If your hiring process includes a standard personality test, you would again improve your odds over chance by another 1%. If, along with the interview and personality test, you require a candidate to have relevant job experience, your chances of a good hire increase to 5%. If you include a scoreable interview in your hiring process, your odds over chance for a good hire increase to about 7%.
If your company is among a growing number of firms that include validated and objectively administered selection "tests" in their hiring process, you can increase your chances of a good hire by up to 25%. An improvement of 25% over "chance" may not impress you, but the math shows that this is an improvement of 257% over even the best interview processes that lack selection tests!
So, exactly how would a validated and objectively administered selection test help you avoid hiring the candidate you rated a "10" based on your "gut" feeling? Without delving into the specifics, these tests reveal not only aptitude for performance, but a candidate's willingness to perform the duties of the particular sales position. The tests answer the questions: Can the candidate do the job, and is the candidate likely to do the job?
The candidate you rated a "10" may have told a great story, but when it came to performing, she obviously lacked the "will" to do the job. You can use your management and teaching talents to help salespeople improve skill problems, but there is little or nothing you can do to help someone with a "will" problem. Validated and objectively administered selection tests can help you identify skill and will problems, and increase your chances of good hires.
Copyright © 2006 Selling Up TM . All Rights Reserved.
About the author: Steve Chriest is the founder of Selling Up TM (www.selling-up.com), a sales consulting firm specializing in sales improvement for organizations of all types and sizes in a variety of industries. He is also the author of Selling Up , The Proven System for Reaching and Selling Senior Executives. You can reach Steve at schriest@selling-up.com.

[headlines]
--------------------------------------------------------------
Why I Became a CLP
John G. Rosenlund, CLP
Director—Risk Management
Portfolio Financial Servicing Company
For those of you shaking because you have been told how hard it is----If I can pass the exam ANYONE can and with the tools available (Institute for Leasing Professionals, Master Review Class, CLP Handbook and the availability of individual and group mentors) there should be nothing holding you back. 75% plus of those who take the exam initially pass—those are good odds and as you have to have industry experience, you are already part way there!
The Foundation is a certification group that stresses education, ethics and integrity---principles I have always strived to attain and keep. Prior to becoming a CLP, I knew others in the leasing industries who were CLP's and was always intrigued at what it was and the requirements to become one.
Obviously I passed the exam (more later on this) but once you become a CLP people ask why and what's in it for me? My responses in no particular order are as follows:
Giving back
This industry has been my career and we need to pass this knowledge and experience on to the next generation. Being an author of the CLP Handbook in addition to teaching classes has helped me achieve this.
Credibility
I am serious about my job and career and that becoming a CLP tells others I am a dedicated professional who has taken the time to make myself more valuable to my company and others I work with in the industry. In addition, it tells people I follow a strict set of guidelines as to integrity and ethics in business.
Helping Others
I enjoy teaching and instructing the ILP & Master Review classes which creates a great way to meet the new people coming into our industry and giving them the direction and help they need.
Forum to share and learn
I have had numerous mentors in this industry from Bob Teichman, Jim Merrilees', Chris Walker and Jim McCommon to name a few (there are many others too numerous to name). These individuals helped me learn the industry and without them, I'm not sure where I'd be today. The Foundation offers group mentoring and individual mentors as this is a tried and true method of preparing to learn about the various aspects of our business from those who have been successful. It is also an excellent tool for preparing for the CLP Exam.
My initiation into the world of finance was in 1975, when I started with Beneficial Finance and became a branch Manager at the ripe old age of 21. This was in Alaska during the pipeline boom and at the ripe old age of 23, I bought a collection agency and became the only commissioned Officer of Superior Court for the First Judicial District. I served legal papers, garnishments and did seizures for local, State and Federal agencies as well as auto repossessions for Seattle banks. I came back to the "lower 48" several years later and worked as Finance-Inventory Manager at a 100 store outlet Piano--Organ chain that succumbed to the "great recession of 1980-81.
My initiation into the leasing business was in 1981 when I went to work at IFG Leasing in Portland, OR. I learned a lot about commercial rules, lending and leasing terminology. Several IFG staff then moved over to Colonial Pacific Leasing where I followed and worked in various departments, but primarily in the legal collection and asset management groups. In addition to my core duties, I learned about lease sales, marketing programs and how all the various departments interact and operate.
After CPL, I worked in several diverse areas' including venture capital, large ticket and a small ticket vendor group, before joining Financial Pacific in 2000 as VP Portfolio Services where I was encouraged to take the ILP and then the exam. Shortly after, I became active in the United Association of Equipment Leasing (UAEL—now, NEFA: National Equipment Finance Association) teaching the ILP (Institute for Leasing Professionals) and then was selected as Chairman of the Education committee, then selected to the Boards and Executive Committees of the CLP Foundation and UAEL-NEFA. I currently serve as Treasurer of the CLP Foundation and VP of NEFA. After a too brief a stint at a start-up leasing company, I was recruited and hired as Director of Risk Management here at Portfolio Financial Servicing Company (PFSC.)
I have also had the privilege of serving on the CLP and NEFA Boards. This has been a great privilege as I have served and worked with many outstanding, quality people and our common bond is to create an environment for people to learn about our industry, stress ethical business practices and offer education and assistance to those requesting it.
If you are ready to take the next step in your professional life, consider becoming a CLP. There are no guarantees of success; however you'll be glad you invested the time and energy to enhance the knowledge and careers of yourself and your colleagues.
Go to the foundation website, www.clpfoundation.org for more information.
Mr. Terry Winders, CLP
Anaheim, California
April 5 & 6
Two Day Seminar
sponsored by
Equipment Leasing Department
4040 MacArthur blvd, Suite 100
Newport Beach, CA 92660
The seminar will contain information on how to approach leasing in 2012 with the following subjects:
New lease language
Proposed new accounting rules for lessee's
Structuring and pricing for competition
Income tax rules, Article 2A vs. Article 9
New reasons to lease
Questions to ask lessee

Vendor needs

Credit enhancements
Documentation issues
and a take home assignment to see how to propose a lease.
Cost $450 per person

Registration and Outline of Course: PDF

For questions, please contact Mr. Terry Winders, CLP, at leaseconsulting@msn.com or call 502-649-0448.
[headlines]
--------------------------------------------------------------
The Fastest Growing Cities in America
www.747wallst.com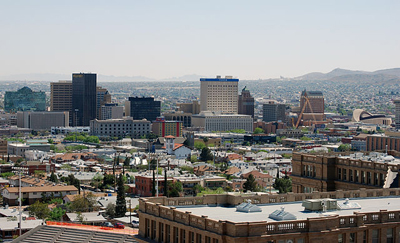 10.
El Paso, Texas
Change in population: 2.5%
Population 7/11: 665,568
Population 4/10: 649,152
Average annual city unemployment (2011): 9.5%
Increase in jobs (2010 to 2011): 2,700 (0.97%)
El Paso's population increased by 16,416 over just 15 months, from April 2010 to July 2011. Job opportunities in the city and its surrounding area also grew at that time, and the city's unemployment rate was down 0.7% percentage points year-over-year as of May 2012. While the metro region only added a few thousand jobs, the majority came in the leisure and hospitality industries. Perhaps inspired by these developments, the El Paso City Council has recently set forth plans to build a baseball stadium using tax revenue generated by the city's hospitality industry.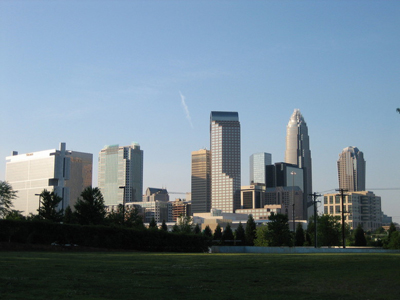 9.
Charlotte, North Carolina
Change in population: 2.7%
Population 7/11: 751,087
Population 4/10: 731,424
Average annual city unemployment (2011): 9.2%
Increase in jobs (2010 to 2011): 19,200 (2.38%)
From 2010 to 2011, Charlotte's average annual unemployment rate fell from 9.7% to 9.2%. This was in part due to an increase in professional and business services jobs, which accounted for around 8,500 of the 19,200 jobs the Charlotte-Gastonia-Rock Hill MSA added between 2010 and 2011. Charlotte also seemed to have enjoyed a construction boom in recent years. In 2010, 12% of buildings were less than five years old, one of the highest figures among large metro regions in the United States. After a 2.4% price decline from fourth quarter 2010 to fourth quarter 2011 within Charlotte's MSA, home sales volumes in the area have rebounded strongly — up 14% from June 2011 to June 2012.
8.
Washington, D.C.
Change in population: 2.7%
Population 7/11: 617,996
Population 4/10: 601,723
Average annual city unemployment (2011): 10.2%
Increase in jobs (2010 to 2011): 28,800 (1.2%)
The Washington, D.C., area added more than 16,000 people between April 2010 and July 2011. However, between 2010 and 2011, the region added 28,800 jobs, a 1.2% increase. As of 2010, it had the wealthiest major metropolitan region in the country, with a median annual household income of $84,523. More than half of households in the region earn at least $100,000 a year, the largest proportion in the country among large MSAs. While home prices fell in most major U.S. cities between the end of 2010 and the end of 2011, Washington's declined just 0.7%, one of the smallest drops in the country during that time.

7.
Atlanta, Georgia
Change in Population: 2.9%
Population 7/11: 432,427
Population 4/10: 420,005
Average annual city unemployment (2011): 12.1%
Increase in jobs (2010 to 2011): 28,900 (1.27%)
Though average annual unemployment was extremely high in Atlanta in 2011 at 12.1%, it was actually a significant improvement over 2010 unemployment rate of 12.7%. Additionally, Atlanta's MSA has experienced significant job growth, adding 28,900 positions between 2010 and 2011. Some 15,400 of these net positions created were in the professional and business services fields. Companies, in these and other fields, that have announced plans to add jobs in the Atlanta area include AT&T (NYSE: T), CBS (NYSE: CBS) and financial technology firm Q2ebanking. The city has also attracted skilled laborers from abroad, with 5,108 individuals receiving H1B visas to work in Atlanta in 2011.

6.
Tampa, Florida
Change in population: 3.1%
Population 7/11: 346,037
Population 4/10: 335,709
Average annual city unemployment (2011): 11.2%
Increase in jobs (2010 to 2011): 20,300 (1.8%)
While at the top of the list for its increase in population, Tampa is at the bottom of cities for median income. Of the 68 MSAs included in the study, the Tampa metropolitan area has the fourth-lowest median annual household income of $43,547. It has the second-highest proportion (15.8%) of households with annual income between $35,000 and $49,999. Driving Tampa's increase in jobs are the leisure and hospitality industries, with a 2.5% increase between 2010 and 2011. One Touch Direct alone has pledged to create 700 jobs in the area. This increase in jobs helped Tampa have the second-largest decrease in unemployment between May 2011 and 2012.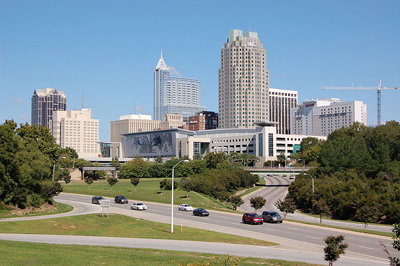 5.
Raleigh, North Carolina
Change in population: 3.1%
Population 7/11: 416,468
Population 4/10: 403,903
Average annual city unemployment (2011): 7.6%
Increase in jobs (2010 to 2011): 10,500 (2.07%)
Raleigh's economy suffered through a tough year in 2009, as the Raleigh-Cary MSA's real gross domestic product declined 0.93%. However, Raleigh's economy recovered, growing at a robust 5.2% pace in 2010. In 2011, the Raleigh MSA added 10,500 jobs over the year with 3,200 of these coming from the trade, transportation and utilities industries, which cumulatively make up what are as of May the city's largest employers. Much of the Raleigh area's housing is new — 14.6% of all housing units were created between 2005 and 2010. In 2011, Meritage Homes (NYSE: MTH), the United States' ninth-largest homebuilder, began constructing homes in the region.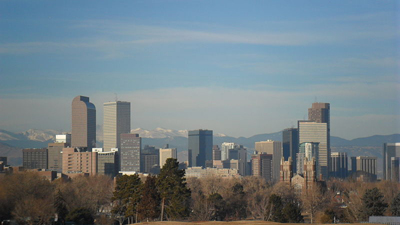 4.
Denver, Colorado
Change in population: 3.3%
Population 7/11: 619,968
Population 4/10: 600,008
Average annual city unemployment (2011): 9.1%
Increase in jobs (2010 to 2011): 18,100 (1.5%)
Denver's population increased by 19,960 between 2010 and 2011, and it has outpaced the national growth rate for the past eight decades. According to the Metro Denver Economic Development Corporation, much of this population growth is from the in-migration of educated people. In Denver, 40.2% of residents 25 years of age and older have bachelor's degree or higher.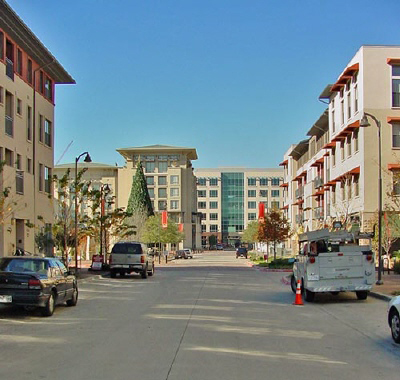 3.
Plano, Texas
Change in population: 3.8%
Population 7/11: 269,776
Population 4/10: 259,841
Average annual city unemployment (2011): 6.9%
Increase in jobs (2010 to 2011): 41,700 (2.1%)
Plano's population increased by almost 10,000 between April 2010 and July 2011. Much of this may have been due to the availability of jobs, as 41,700 net jobs were added in 2011 within the Dallas-Plano-Irving metropolitan division, making up more than two-thirds of those added in the MSA. Plano's government actively recruits multinational enterprises to move their headquarters or other major facilities to the city, and has succeeded in attracting Pizza Hut, JCPenney (NYSE: JCP), Atmos Energy (NYSE: ATO), Rent-A-Center (NASDAQ: RCII) and other corporations to do so. Another facet of the city's appeal may be its safety record. In 2011, the city had a violent crime rate of just 1.6 incidents per year per 100,000 residents. This was the lowest figure of any of the 68 cities on our list.
2.
Austin, Texas
Change in population: 3.8%
Population 7/11: 820,611
Population 4/10: 790,390
Average annual city unemployment (2011): 6.2%
Increase in jobs (2010 to 2011): 21,900 (2.8%)
Austin added 30,221 people between April 2010 and June 2011, a rate of more than 2,000 per month. Alongside this population growth, the Austin-Round Rock-San Marcos MSA has experienced tremendous economic growth. Real GDP rose 6.97% from 2009 to 2010, while the area added 21,900 jobs in 2011, helping to lower the unemployment rate to 6.2% that year. In 2010, 15% of housing units in the metropolitan area were five years old or less, the highest such proportion among all metropolitan areas reviewed by 24/7 Wall St. While many regions had weak housing markets in 2011, Austin housing prices actually rose in the fourth quarter of 2011 versus the last quarter of the previous year, reaching a median price of $188,000.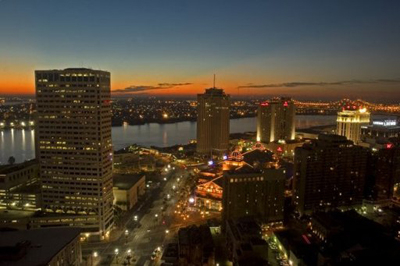 1.
New Orleans, Louisiana
Change in population: 4.9%
Population 7/11: 360,740
Population 4/10: 343,829
Average annual city unemployment (2011): 8.8%
Increase in jobs (2010 to 2011): 6,900 (1.3%)
Continuing to rebound from the effects of Hurricane Katrina, New Orleans had the highest population growth in the country for any city over the size of 100,000. The city's rate of population growth (4.9%) is more than six times the national average of 0.73%. The Big Easy's MSA (New Orleans-Metairie-Kenner) had significant growth in information jobs and education and health services, at 7% and 3.6% respectively. Despite this growth, the city's population is at just 80% of pre-Katrina levels.
Michael A. Sauter, Alexander E. M. Hess and Elisabeth Uible
www.747wallst.com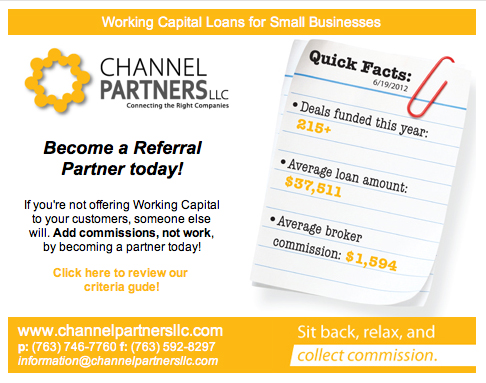 Send Leasing News to a Colleague. We are free!!!

[headlines]
--------------------------------------------------------------

Labrador Retriever
Plano, Texas Adopt-a-Dog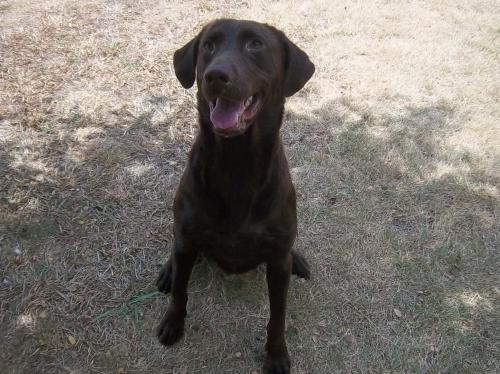 </p>
Pet ID: A095781
Carly
Female
"Carly is a lovely young dog who is playful and very sweet. She loves to go for walks. She is about 10 months of age and so eager to please you. When inquiring about an animal, please be sure to use the animal identification number that begins with AO."

Plano Animal Shelter, Plano, TX • 972-769-4360 • debbien@plano.gov
4028 West Plano Parkway (just West of Coit Rd.)
Plano, TX 75093.
The shelter is open Tuesday-Friday 9-6, Saturday and Sunday from 10-4. Visitations and adoptions end 15 minutes before closing. We are closed on Mondays.
All dogs over the age of 6 months are only $40 and all VIP dogs are only $25!!! HURRY IN AND ADOPT SOON!!!!
Adoption fees for dogs and cats is only $80.
Adoption fee includes spay/neuter, worming, first dog or cat vaccination, bordetella vaccination, rabies vaccination, heartworm test for dogs if old enough, a microchip which includes the first year registration, a leash, a collar, a starter food packet including discount coupons AND discounted puppy or dog training classes. Since all animals must be spayed or neutered before they leave the shelter, all are indicated that they are spayed or neutered
Adopt-a-Pet by Leasing Co. State/City
http://www.leasingnews.org/Conscious-Top%20Stories/Adopt_Pet.htm

Adopt a Pet
http://www.adoptapet.com/
[headlines]
--------------------------------------------------------------
Leasing Software Companies
[headlines]
--------------------------------------------------------------
Client Looking For A Leasing Attorney
Birmingham, Alabama
The lawyers of Marks & Weinberg, P.C. have over 30 years experience in dealing with virtually every type of equipment financing and are recognized throughout the industry for prompt, practical solutions and exemplary service. They offer cost-conscious, effective lease enforcement and good counsel.
Email: Barry@leaselawyer.com
Website: www.leaselawyers.com
California, National: city: Riverside
Ellen Stern - get results, reasonable pricing; numerous industry contacts, nearly 30 yrs exp.in SoCal, 20 yrs equip.: CFL license specialist, documentation, work-outs, litigated collections, recoveries; deal-maker.
Email: leaselaw@msn.com


Kenneth C. Greene
California & Nevada
Hamrick & Evans, LLP, Universal City , LA; San Francisco Bay
Area, No.Calif. & Nevada. Call for free consultation (828)763-5292 or (415) 806-2254,
kgreene@hamricklaw.com

Connecticut, Southern New England:
EVANS, FELDMAN & BOYER, LLC Collections, litigation, documentation, portfolio sales and financing, bankruptcy. We represent many of the national and local leasing companies doing business in this state. Past chairman EAEL legal committee. Competitive rates.
email: rcfeldman@snet.net
Los Angeles, Southern CA
Seasoned attorney representing secured creditors in auto finance and truck/equipment lease industry. Bankruptcy and State Court litigation. Vincent V. Frounjian

(818) 990-0605

or email: vvf@pacbell.net.

Encino, California: Statewide "ELFA"
Hemar, Rousso & Heald, LLP 30 yr excellent reputation Lessor representation commercial litigation, debt collection, and bankruptcy.
Call Stephen E. Jenkins Esq (818) 501-3800

Los Angeles, Statewide: CA. "ELFA" Aggressive creditors rights law firm specializing in equipment leasing handling collection matters on a contingency, fixed fee or hourly cbasis. email:RGarwacki@prodigy.net


Los Angeles -statewide: CA "ELFA"
Practice limited to collections, bankruptcy and problem accounts resolution. Decades of experience. 10-lawyer firm dedicated to serving you. Call Ronald Cohn, Esq. (818)591-2121 or email. Email: rrcohn@aol.com

Long Beach, CA
Wagner & Zielinski, successfully representing lessees/ lessors. Not a member of any leasing organization, therefore not beholden to special interests. Richard Wagner
(562) 216-2952 www.wzlawyers.com

Long Beach CA.
Paul Bent -- 30 years experience in all forms of equipment leasing, secured lending, and asset based transactions, from analysis and deal structuring to contract negotiations to closing to private dispute resolution. (562) 426-1000
www.paulbent.com

Illinois
Trabaris, P.C.: Finance attorney with 24 years' experience with transactional, documentation, secured financing and workouts/restructurings. Kevin Trabaris. Phone: 847-205-4377. Email:kevin@trabaris.com

Website: www.trabaris.com. Blog:http://www.trabaris.com/info/blog/

Law Firm - Service, Dallas, TX. "ELFA"
Mayer regularly practices in leasing, secured financing, project development and finance and corporate finance.
email: dmayer@pattonboggs.com
Website: www.pattonboggs.com
National: The OMEGA Network Group-nationwide legal representation of small and mid ticket equipment lessors-flat fee bankruptcy & replevin, contingent collection,
billable litigation (704-969-3280)
tong_92@yahoo.com

National: Coston & Rademacher: Business attorneys serving the lease-finance industry since 1980. Transactional, documentation, corporate/finance, workouts, litigation, bankruptcy, portfolio management. Chicago-based national practice. Jim Coston, CLP (Members: ELFA, NEFA).
email: Jcoston@costonlaw.com
Website:www.costonlaw.com

St. Louis County , MO. - statewide:
Schultz & Associates LLP., collections, negotiation, and litigation. Also register and pursue recovery on foreign judgments. Contingency and reasonable hourly rates.
Ronald J. Eisenberg, Esq.

(636) 537-4645

x108
reisenberg@sl-lawyers.com
www.sl-lawyers.com
NJ,De,Pa: Specializing in leased equipment/secured transactions. Collections, replevins/workouts reasonable rates. Sergio Scuteri/Capehart & Scratchard, PAsscuteri@capehart.com / www.capehart.com
New York and New Jersey
Peretore & Peretore, P.C. documentation, portfolio purchase & sale, replevin, workouts, litigation, collection, bankruptcy. Aggressive. Over 25 years experience.www.peretore.com

Thousand Oaks, California:
Statewide coverage Spiwak & Iezza, LLP 20+ years experience,Representing Lessors banks in both State/ Federal Courts/ all aspects of commercial leasing litigation.
Nick Iezza 805-777-1175
niezza@spiwakandiezza.com